Nipt cost without insurance
Costs of Common Prenatal Tests
Prenatal tests can cost anywhere from a few hundred dollars to several thousand dollars.
Your health insurance usually covers tests that are recommended by a doctor. This can mean that a $268 prenatal blood test may only cost you $70, based on your plan's benefits.
For prenatal tests that are not medically necessary, you'll have to pay the entire cost yourself. This could mean paying $1,600 for a prenatal paternity test or several thousand dollars for prenatal genetic tests that are beyond what your insurance company approves.
Cost of prenatal blood test
A prenatal blood test, called an obstetric blood panel, is a routine test to check the health of the mother to identify any issues that could arise during pregnancy.
The typical cost of a prenatal blood test is $268 without insurance.
Prenatal blood tests are covered by health insurance, and how much you pay depends on your plan's level of coverage. Assuming you've already met your plan's deductible, the copayment for a prenatal blood test is typically between $20 and $78.
| | |
| --- | --- |
| Bronze | $78 |
| Silver | $71 |
| Gold | $56 |
| Platinum | $20 |
Generally, you'll pay less each month for a lower-tier insurance plan, such as a Bronze plan, but you'll pay more for medical care.
Having a higher-tier insurance plan would only save you about $58 on the cost of a prenatal blood test. However, the large number of medical tests and appointments that occur during pregnancy means that enrolling in a higher-tier insurance plan with better benefits is usually a good deal because of your total savings across the pregnancy.
For example, a Gold or Platinum plan could have a lower deductible, lower copays and a lower out-of-pocket maximum, as compared to a Bronze plan.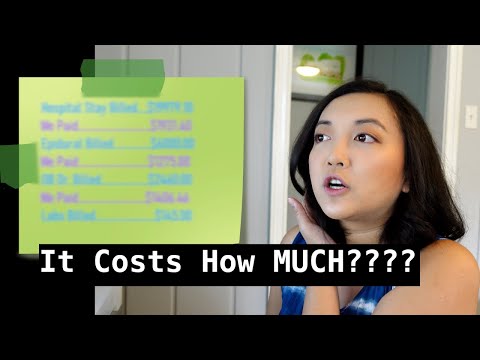 An obstetric blood panel will test for several factors about the mother's health and the compatibility between the mother and the baby using a simple blood draw.
In addition to this obstetric panel, a doctor can order screenings for sexually transmitted infections, screenings for illnesses such as rubella or tuberculosis, and blood glucose testing if there is a risk of gestational diabetes. Each of these tests is billed separately. The blood screenings are often combined with a fetal ultrasound, which costs around $639 without insurance.
Prenatal genetic test
One of the earliest prenatal genetic tests you can get, a screening that checks the health of the baby through a sample of the mother's blood, is called noninvasive prenatal testing (NIPT).
A prenatal genetic test typically costs $1,345 without insurance.
The NIPT genetic test is typically covered by insurance when it's considered medically necessary by a doctor and you meet the coverage criteria set by the insurance plan.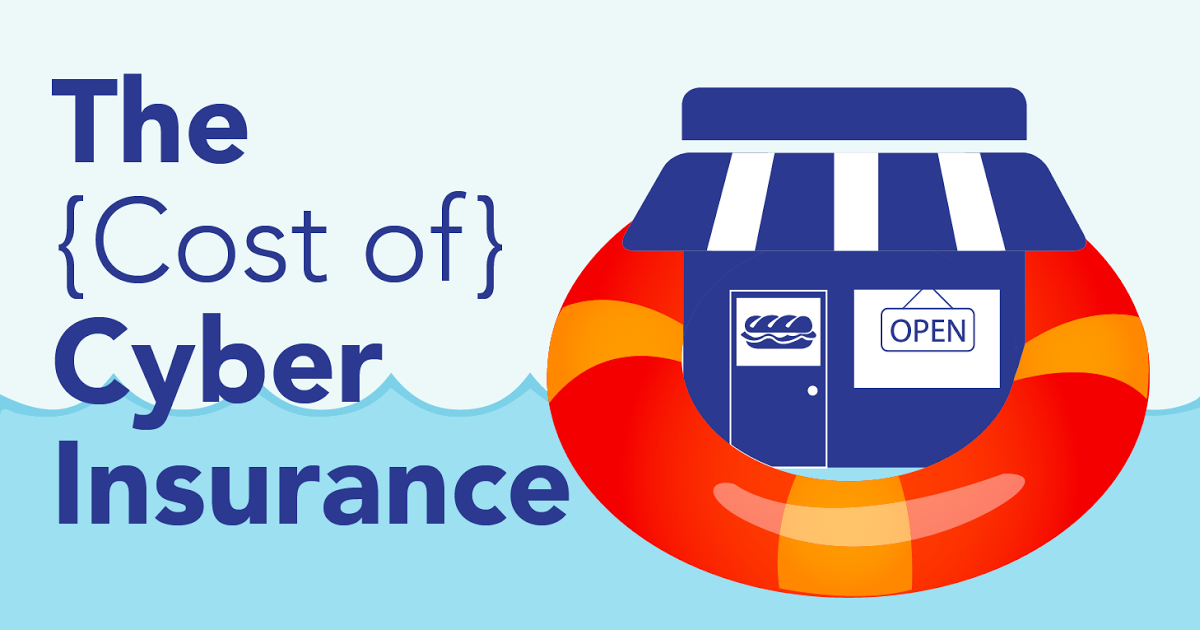 You may also find that your insurance plan covers an NIPT blood test differently from other genetic tests like amniocentesis because NIPT is an early screening that checks if you are at risk of a problem, and other procedures can more specifically diagnose problems.
When it's covered by health insurance, the cost of the NIPT prenatal genetic test is usually between $207 and $334, assuming you've already met the plan's deductible.
| | |
| --- | --- |
| Bronze | $334 |
| Silver | $240 |
| Gold | $207 |
If your insurance won't cover the test, you can ask the provider for cash pricing, which is a negotiated rate that you would pay if you don't use your insurance plan. This can bring the price down to around $340. There are also options for financial assistance if you contact the test manufacturer.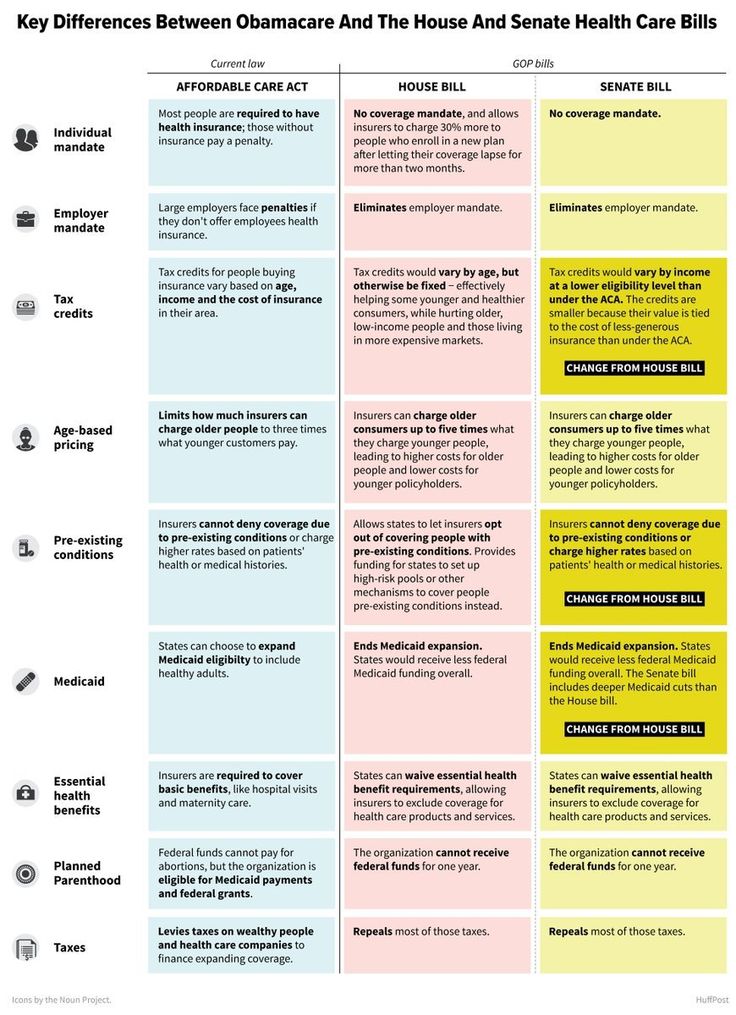 For example, the Panorama-brand prenatal test can be reduced to $149 for those who qualify for a financial hardship discount.
However, any medical expenses you have for procedures that aren't covered by insurance or those you pay for in cash without using your insurance will not count toward your insurance plan's deductible or out-of-pocket maximum.
NIPT tests can identify if your baby is at risk for a chromosome disorder such as Down syndrome or potential birth defects. The genetic screening uses a sample of the mother's blood to check for different hormones and proteins. The test can be done in either the first or second trimester.
Remember that any indication of a problem will require further testing because many of these early genetic tests are unregulated by the FDA and frequently have false positive results.
Chorionic villus sampling (CVS)
The genetic test Chorionic villus sampling (CVS) uses a sample of the placenta to identify conditions such as Down syndrome or cystic fibrosis.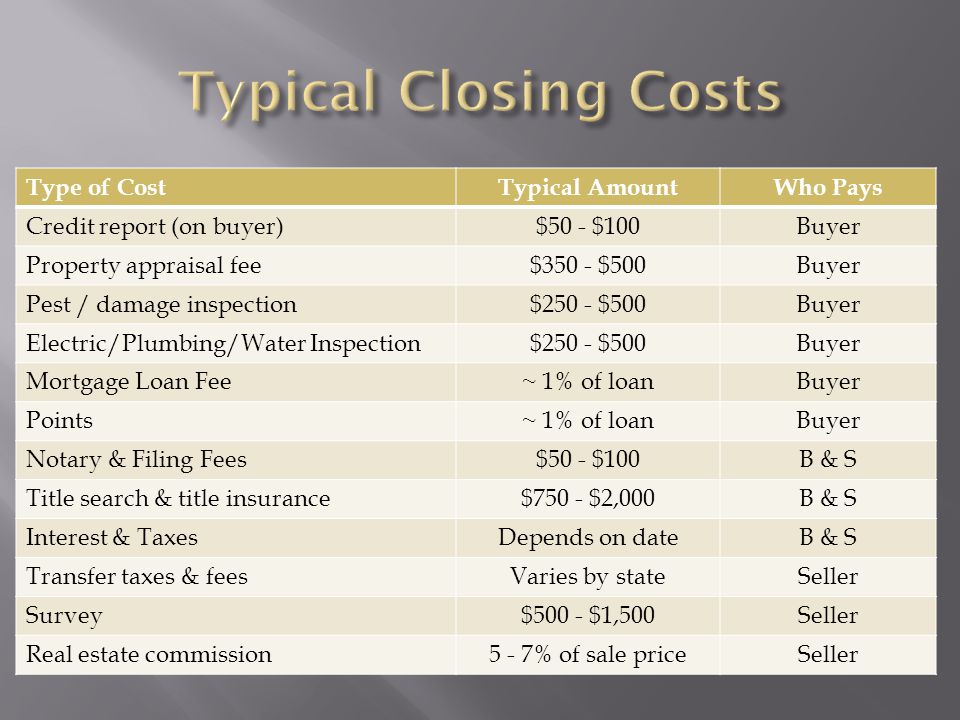 Chorionic villus sampling typically costs around $3,050.
The procedure is usually done in an outpatient facility or in a doctor's office. Costs can vary widely based on where you go for the procedure, ranging from $1,300 to $4,800.
Your itemized bill will include several individual charges including the physician fee, the procedure cost, any facility fees and the cost for the lab to process the sample.
Your health insurance may cover chorionic villus sampling if you have certain risk factors, such as being older or having a family history of certain genetic diseases. You may need to get prior authorization from the insurance company, and the amount you pay will depend on your insurance plan.
Chorionic villus sampling tests a small sample of placental tissue, which has the same genetic makeup as the fetus. This can be examined for chromosomal abnormalities but not for developmental issues such as spina bifida.
Amniocentesis
Amniocentesis checks a sample of amniotic fluid for specific genetic abnormalities.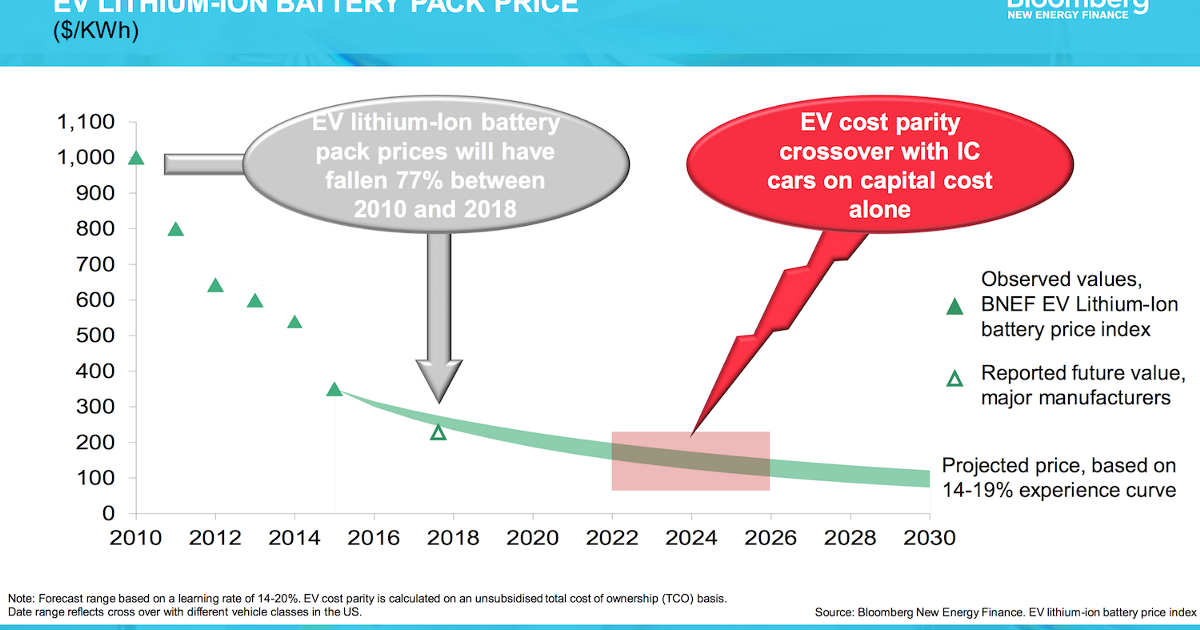 Amniocentesis typically costs $4,100 without insurance.
The cost for amniocentesis can vary based on where the procedure is done, typically ranging from $1,000 and $7,200. This includes the itemized costs from the doctor's office for physician fees and procedure fees, as well as the lab costs for processing the sample.
With a typical health insurance plan, you will pay around $1,230 for amniocentesis, or 30% of the procedure cost.
Health insurance plans usually cover amniocentesis. However, insurance plans vary in both how you qualify for coverage and what your portion of the cost is.
Most insurers will require prior authorization. This means the insurance company will need to agree to cover the procedure before you have it done.
Typically, your doctor must recommend the procedure as being medically necessary before an insurance company will cover it.
An insurance company may only cover the test if there is an increased risk for chromosomal abnormalities, such as when the pregnant woman is over 35, has a family history of certain genetic diseases or had abnormal screening tests earlier in the pregnancy.
Even when health insurance covers amniocentesis, what you pay for the procedure can be high. If you start to feel worried about the high costs of prenatal care, remember that your health insurance plan's out-of-pocket maximum will cap your medical costs for the year. After you reach this spending limit, you won't pay anything for covered medical costs for the rest of the year.
Usually performed after 15 weeks of pregnancy, amniocentesis analyzes a sample of amniotic fluid to check for chromosomal abnormalities, such as Down syndrome, or developmental problems with how the spine and brain form, a result of what are called open neural tube defects. The test also checks for specific genetic abnormalities, such as cystic fibrosis or sickle cell disease.
Gender blood test
You can find out the sex of a baby through an at-home DNA kit that uses a small sample of blood.
An at-home gender blood test costs an average of $74 for the standard package.
These at-home tests are not covered by insurance, meaning you'll pay the full price. However, the at-home test is only one option available.
At the doctor's office, the sex of a baby can be discovered during noninvasive prenatal testing (NIPT), a noninvasive prenatal paternity (NIPP) test, chorionic villus sampling (CVS) or an ultrasound. These prenatal tests won't be covered if their only purpose is to determine the sex of the baby. However, if the test is being used primarily for another purpose, it may be covered by insurance, and the test results may also tell you if your baby is a boy or a girl.
Prenatal paternity test
A prenatal paternity test is a DNA test that can confirm the father, assuming you have their DNA.
A noninvasive prenatal paternity (NIPP) test typically costs about $1,600.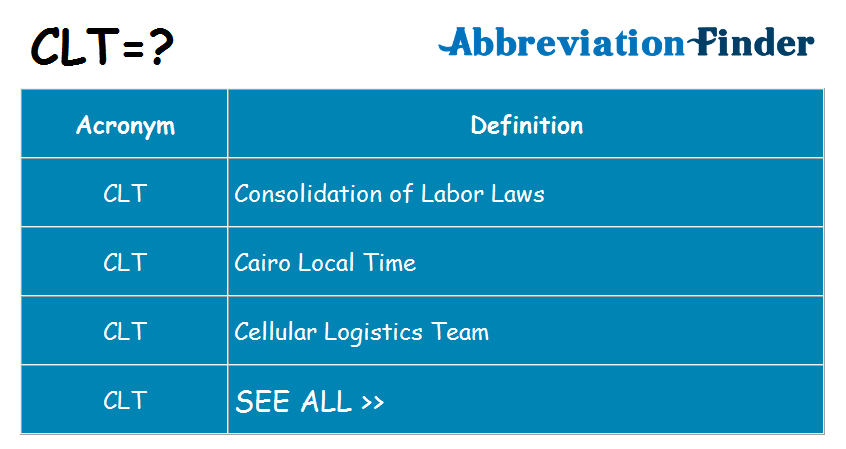 A prenatal paternity test is not covered by health insurance, meaning that you must pay the entire cost yourself.
The cost for a prenatal paternity test is much higher than paternity tests done after the baby is born. In that case, it typically costs less than $200. The difference in cost is because the DNA test done before the baby's birth requires that the mother's blood is drawn and processed. If the paternity test is done after birth, only cheek swabs are needed for the DNA samples.
Prenatal paternity tests are never free. However, when there are child support issues, some states may pay for a paternity test after the baby is born, or they may require that the father repays any testing costs after paternity is established.
With a prenatal paternity test, a blood sample is taken from the mother who has been pregnant for at least seven weeks. This sample will include the baby's DNA. DNA is also collected through cheek swabs of the father or potential fathers.
A prenatal paternity test can usually be done by your OB-GYN. If the test is being used for legal paternity issues, there may be additional requirements such as having a witness present when the DNA is collected or blood is drawn.
Frequently asked questions
Is prenatal genetic testing covered by insurance?
Yes, major health insurance companies, such as Blue Cross Blue Shield, UnitedHealthcare and Humana, will cover genetic screening if you meet the plan's coverage criteria. This can mean that a doctor must recommend the procedure or there is a higher risk of genetic abnormalities.
How much does genetic testing cost during pregnancy?
Costs can vary based on the type of test and your insurance plan. If you have health insurance, an early genetic screening can cost $240, while amniocentesis can cost $1,230.
What's the best health insurance plan for prenatal tests and childbirth?
A higher-tier insurance plan with better medical benefits will usually save you money on the cost of childbirth and pregnancy.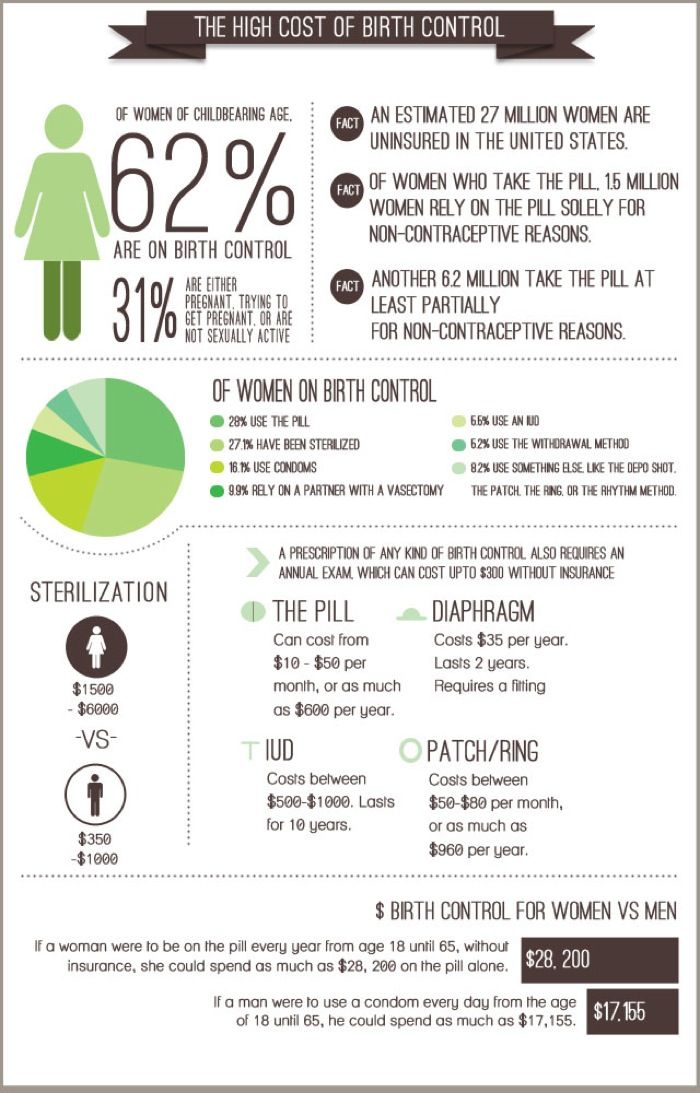 For example, choosing a Platinum plan versus a Bronze plan could save you more than $6,000 throughout pregnancy and delivery, after considering both the cost of a plan and the cost of medical care.
Sources and methodology
The cost of medical procedures is based on aggregated data from Turquoise and Healthcare Bluebook. The cost of at-home gender tests is based on the average of basic testing packages from three major providers. The cost for prenatal paternity testing is based on pricing by DDC DNA Diagnostics Center.
The average procedure cost with health insurance is based on in-network coverage from marketplace insurance plans offered in Arlington, Va., with averages across the 53 plans offered by Bright Health, Cigna, Kaiser Permanente, Innovation Health and UnitedHealthcare.
The NIPT test costs less than you think- but beware of insurance surprises.
One of the first things I heard about prenatal genetic screening was that it was really expensive.
A medical professional told me this. She recommended the Quad Screen because the NIPT test cost would be very expensive since I was under 35 and insurance wouldn't cover it.
Looking it up on the internet seemed to confirm it. The website PregnancyCorner puts the cost at $700-1000. The NIH priced it between $800-1200 in 2014.
So, I was very surprised when, with my first pregnancy, the bill was only $350 out-of-pocket (at 32 my insurance did not cover it). I was a little miffed that we also paid the $220 for the Quad Screen (and of course, wrote about it here), though it does cover some different things.
This pregnancy (I am currently about 15 weeks) we turned down the Quad Screen and only took the NIPT. It was even less expensive this time- only $299, though I had to participate in a survey to get the discount. Also, my insurance would cover it, but only if I met my deductible- paying out of pocket was cheaper.
What is the NIPT test?
NIPT stands for Non-Invasive Prenatal Testing.
It generally refers to a blood test that determines a baby's risk of having certain genetic disorders. Scientists sequence and analyze the baby's DNA that floats around in the mother's bloodstream.
This test can be conducted by many different companies, which may screen for different genetic abnormalities. They also offer different pricing, and may or may not be covered by insurance depending on the company.
The test can be administered after 9 weeks, though most companies require waiting until 10 weeks to avoid dating issues. This is the point where enough of the baby's DNA can be detected to give an accurate result. Results can take anywhere from a couple of days to a couple of weeks to come back. Around 1 week is a pretty typical turnaround time.
Most tests look at, minimally, the three most common trisomy disorders (Trisomies 13, 18, and 21). Examining abnormalities related to the number of X and Y chromosomes is also common, as is determining the gender. As technology advances, the tests are able to detect more and more abnormalities, and can even do a genome-wide analysis of possible DNA mutations (though this has a risk of turning up false positives.
The NIPT test is considered to be a more accurate predictor of risk for a disorder, compared to the Quad Screen tests that look at protein levels rather than DNA. This leads to fewer false positives and fewer invasive follow-up diagnostics like the CVS or Amniocentesis.
Want more information about prenatal testing in general? Check out this free e-book from one of my favorite science mom blogs, Expecting Science.
How much are moms-to-be paying these days?
This pregnancy, I am part of a really fun and enlightening pregnancy forum for December 2019 babies. I asked some of my fellow preggo pals what test they took, when they took it, their age, whether insurance covered their test, and how much it cost.

Here are the results of that informal survey:

NIPT cost for pregnant women due in December 2019. Age's are the mother's and baby's age when the test was taken. An * indicates that insurance would have covered the cost after deductible was exceeded, but out-of-pocket costs were cheaper

NOTE: this is not a scientific study, nor is it peer-reviewed…just anecdotal observations.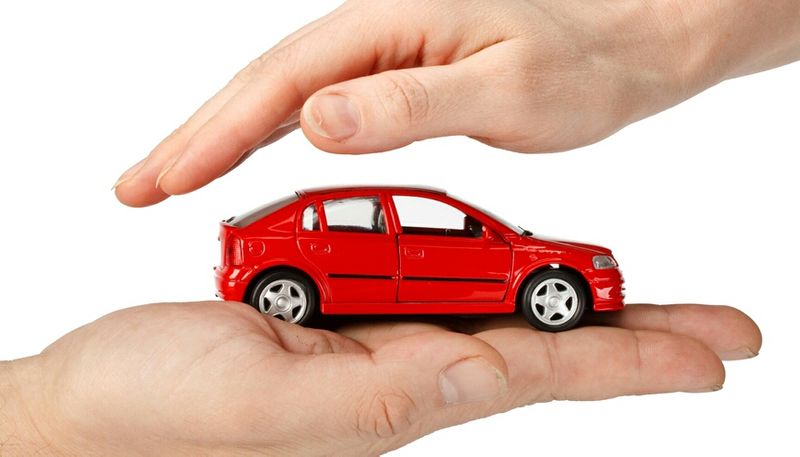 Please excuse (and correct) any errors.
Here are some of the more interesting and positive observations:
The average NIPT test cost was only $279 for the US test-takers paying out of pocket (sample size = 17).
International Moms ususally weren't covered by insurance. But, they paid seemingly reasonable costs of $495 AUD (2), € 380 (1), and £350 (1). The exception being one Mom in Japan who coughed up $2500…ouch.
Canada was a mixed bag, with one Mom completely covered and another $485 out-of-pocket.
Mom's ages ranged from 22-40, and tests were typically taken during the expected 10-13 week gestational age window.
Most women were under the 35-year-old coverage line. They still decided to take the NIPT (a bonus, of course, is finding out the gender). Many of these were still covered by insurance, suggesting a change in coverage practices.
The Natera Panorama test was the most popular, followed by Ariosa's Harmony test and Myriad's Counsyl test.
The same test often varied in price, perhaps because of the location?
I was the only person who took the MaterniT21 test by Sequenom! Maybe because they are down the street from the doctor's office.
Not-so-happy surprises
While your future bundle of joy may be a happy surprise, an unexpected bill from a medical test that's not covered by insurance is anything but.
When billed through insurance, the NIPT test cost was roughly $1000 more expensive compared to paying out of pocket. One mom-to-be's bill was $8000! It was unclear if this Mom would be able to go back and pay the reasonable out-of-pocket cost. Hopefully she will. This really ticked me and the other moms off, for reasons that are beyond the scope of this post.
But one thing is clear- to get the good prices it is really important to check what your insurance covers. And what your deductible is if it is covered, and what the out of pocket cost would be. For example, my insurance said they covered it, but the deductible was higher than the out-of-pocket NIPT test cost.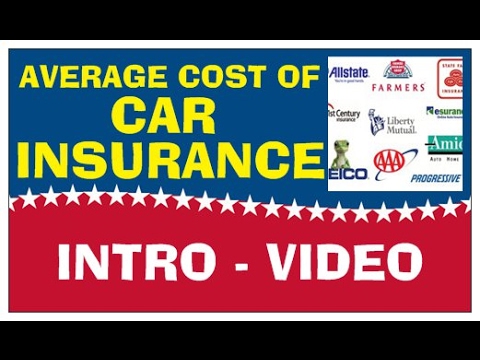 If the price is very low, it might also have some strings attached. For example, I had to participate in a survey, which brought the cost down from $1100 to $299. Another Mom said the paperwork and tests for insurance coverage were so extensive they weren't even worth the hassle. We are busy making humans- we really don't need anything else to stress us out. So she just coughed up the dough.
Good news for moms who want the NIPT test
In summary, with some exceptions, the outlook for NIPT test costs is very good! More young mothers are covered by insurance. Those not covered are generally getting better prices on their tests.
Admittedly it's a small and potentially biased sampling group. But the average US price of $279 per test and international prices around $500 are far from the $700-$1200 reported.
So if you want to get the NIPT test but have been scared off by high price points, ask your doctor or midwife about it. You may be pleasantly surprised!
***
Featured Photo by Thought Catalog on Unsplash, scary cat photo by FreePhotosART on Pixabay.
The cost of the OSAGO policy may be overstated
Alina Nemrodova
Attorney's assistant at Mirzoyan, Selivanova & Partners
25 May 2021
Tips
How can a driver get a discount and what to do if the price of the policy is calculated incorrectly by the insurer?
Question from the editors of AG: "Although I have 11 years of driving experience and there were no accidents through my fault, when calculating insurance, KBM turned out to be 1.4. How is this coefficient calculated and is it possible to influence it in order to reduce the price of an OSAGO policy?
How is the cost of an OSAGO policy calculated?
The cost of insurance is determined on the basis of the base rate. Its minimum and maximum limits are set by Bank of Russia Ordinance No. 5515-U dated July 28, 2020, and already within these limits, insurers themselves determine the tariff (clause 2, article 9 of the OSAGO Law).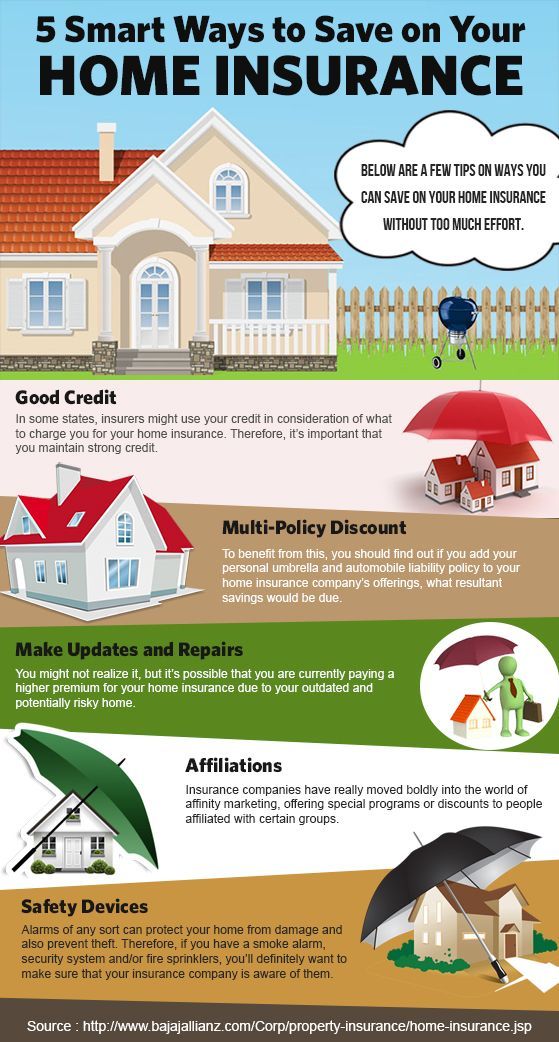 Then the base rate is multiplied by several coefficients. The result is the price of the OSAGO policy.
The following coefficients are taken into account in the calculation:
territory of use of the car - determined by the place of registration of its owner;
CBM (bonus-malus coefficient) - depends on the number of accidents due to the fault of the driver and insurance payments to the victim;
age and experience - the older and more experienced the driver, the greater the discount;
number of drivers - the more people use the car, the higher the cost;
engine power - the more "horses" the car has, the higher the coefficient.
How can a driver reduce the price of a policy?
The age and experience of the driver will not help to quickly reduce the cost of the policy, only over time these indicators will grow and allow you to get a discount. The situation is similar with the number of car users: if you hide from the insurance organization information about driving a car by another person, then in the event of an accident due to the fault of the latter, damage can be recovered from the owner of the car.
The only thing that a driver who wants to get a discount can influence is the bonus-malus coefficient. According to the Directive of the Bank of Russia, the lowest coefficient that a driver can count on is 0.5. The most unfavorable option for those who constantly get into an accident is 2.45.
When you conclude an insurance contract for the first time, you will receive a coefficient equal to 1. Further, its value may fluctuate. To get the minimum coefficient, you need to drive without accidents for 11 years without long breaks between insurances.
BSC is calculated once a year for the period from April 1 to March 31. Only registered accidents are taken into account - these are accidents for which payments were made by the insurer, including on the basis of the European protocol. If the driver did not apply to the traffic police for payments, then such an accident will not affect the KBM.
You can check your KBM on the website of the Russian Union of Motor Insurers.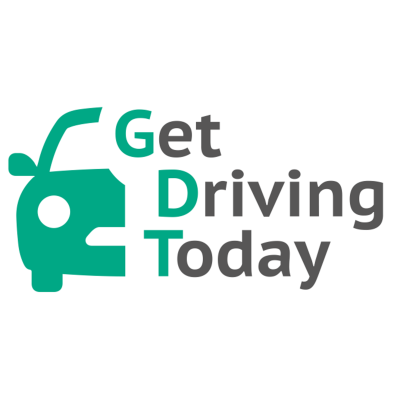 In case of replacement of documents, it is necessary to inform the insurer of new information (part 8 of article 15 of the OSAGO Law). Otherwise, the coefficients may be calculated with errors.
When are discounts reset?
Driver involved in an accident.
Replacement of documents without notifying the insurance company.
If the driver was not included in the insurance within a year, then the KBM will return to one.
How to challenge the MSC?
If your BMR should be lower than yours, this may mean that there is a mistake in the database. First of all, you should contact the insurance company with which you have an agreement. The organization shall verify the correctness of the calculation of the MSC. If her answer did not satisfy you or you did not receive it at all, you need to send an application to the PCA or to the Internet reception of the Bank of Russia. If it turns out that one of the coefficients was incorrect, the insurance company will recalculate the price of the policy.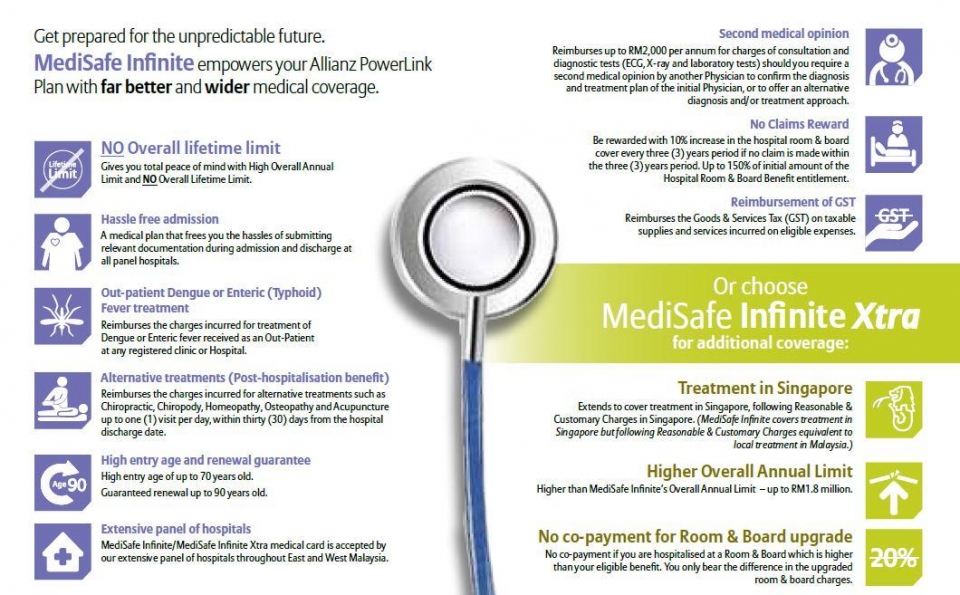 You can also request a recalculation of the cost of the policy after its purchase. If it was calculated incorrectly before, you can recover the excess from the insurance for the last 3 years. To do this, you need to submit an application for the recalculation of the cost of the policy to the insurance company. The application should indicate the details of the account to which the returned money should be transferred.
The insurer is obliged to amend the policy or issue you a new one within 2 working days from the date of application. The money must be transferred to your account within 14 calendar days after the request. If the deadline has expired, and the violations have not been eliminated, you can file a complaint with the Internet reception of the Bank of Russia.
Read also:
Insurance policy for pregnancy and childbirth in the USA
Updated Apply for calculation
There are benefits to giving birth in the United States of America, from the high medical standards offered by the American healthcare system to the automatic acquisition of US citizenship by a child born in the United States.

Travel insurance for pregnant women in the USA: conditions and prices
Additional information about insurance / assistance companies in the USA is available in the description. To expand the field, click on the company name.
Insurance company
10 days
20 days
30 days
60 days
Limits and restrictions

ERV

3578₽
7156₽
10735₽
21472₽
before pregnancy

Alpha Insurance

2615₽
5230₽
7845₽
15691₽
before pregnancy

Sovcombank Insurance

2410₽
4819₽
6196₽
10710₽
before pregnancy

Ingosstrakh

7372₽
14742₽
22125₽
44225₽
before pregnancy

Arsenal

6613₽
13601₽
20402₽
40237₽
before pregnancy,
limit

Sberbank

2012₽
4023₽
6035₽
13416₽
before pregnancy

Agreement

6261₽
12522₽
-
-
before pregnancy,
limit 5000€
The information provided is advisory in nature.
Before issuing a policy, it is necessary to familiarize yourself with the current version of the insurance contract and insurance tariffs.
Payment for policies is carried out in rubles at the exchange rate of the Central Bank in force on the day of payment
Assistance:
Euro-Center Holding
Sample policy:
Buy
Assistance:
Balt Assistance
Sample policy:
Buy
Assistance:
Class Assistance
Sample policy:
Buy
Assistance:
Balt Assistance
Sample policy:
Buy
Assistance:
Remed Assistance
Sample policy:
Buy
Assistance:
Europ Assistance
Sample policy:
Buy
Assistance:
AP Companies
Sample policy:
Buy
Where do they give birth in the USA?
In any clinic according to your desire and choice, more precisely in its maternity ward, which is called Maternity Ward.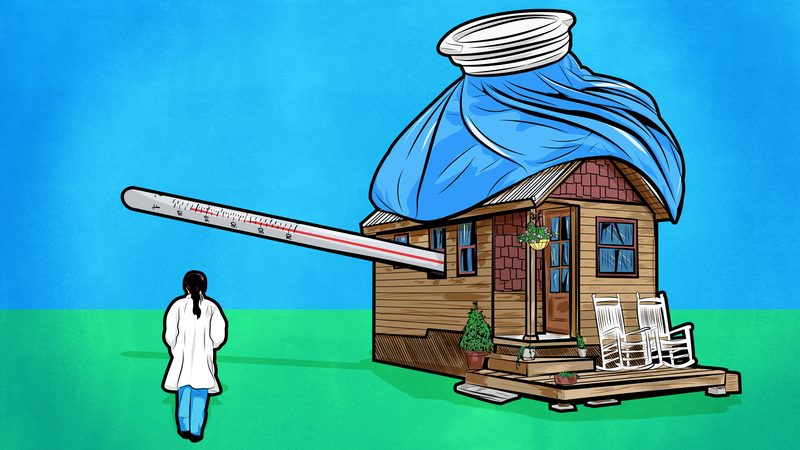 You can choose a clinic yourself or contact the agency (of course, the service is paid) to select a medical institution. It can be both a private and a municipal clinic, where the conditions and medical services can sometimes not differ much, and the payment can be several times higher or lower.
Pregnancy and childbirth specialists
As a rule, in America these are different specialists, in addition, an independent independent obstetrics institute has developed in the country - when practicing midwives (Midwives) can go for childbirth, both to the clinic by agreement, and to home, and take delivery.
Midwives function on a par with clinic gynecologists - they have the same rights and provide the same services. So the woman in labor has a choice - to whom to contact a doctor or a midwife.
Do not confuse Midwives with nurses assisting gynecologists during childbirth (Nurses) - these are different directions.
Pregnancy management in the USA
Health insurance in the USA covers the cost of medical care to some extent.
Foreigners can also take out insurance, but keep in mind that different states have different approaches to the amount and timing of insurance payments.
Different types of insurance may cover various types and qualities of services stipulated in them in advance. If the insurance budget is exceeded, the cost of the service, the procedure will be paid separately.
Without insurance, payment goes to a specialist or clinic.
In the rules of all Insurance companies, except for ERV, childbirth is NOT considered an insured event. All costs for medical services related to the support of childbirth and the newborn will be borne by the Insured himself.
The doctor starts monitoring the patient from the moment of contacting him and establishing the fact of pregnancy. To begin with, a pregnant woman takes mandatory blood, urine and vaginal microflora tests. Further, a visit to a specialist occurs approximately 1 time in 4 weeks. From 26-27 weeks, visits become more frequent - 1 time in 2 weeks, and from 35-36 - a visit every week.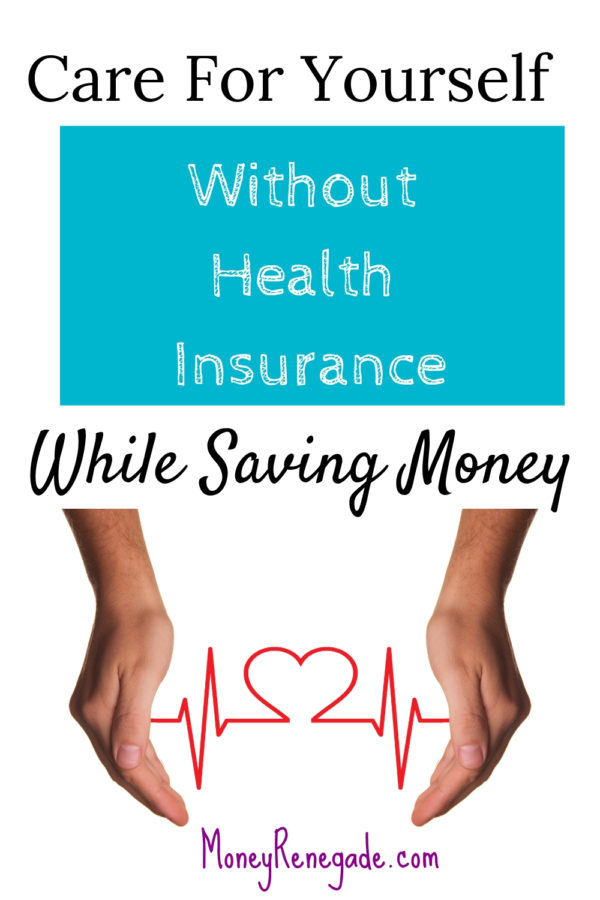 In the USA, there are 3 mandatory ultrasound procedures - usually at 8, 24 and 32 weeks.
American specialists, usually starting from the 36th week, monitor the degree of cervical dilation - they conduct a vaginal examination.
Some types of insurance provide for round-the-clock communication between the patient and her doctor, namely, a pregnant woman can contact her doctor for help or a question by phone, skype, e-mail at any time.
Also, the gynecologist during pregnancy will advise a diet suitable for each period, if necessary, adjust the diet, prescribe multivitamins, and if you need this or that drug, or prescribe additional (if necessary) tests, analyzes and, of course, will name the expected date of birth.
American doctors are very cautious about the use of progesterone, especially in the first trimester of pregnancy. According to some studies, its introduction into the body of a pregnant woman can cause certain pathologies in the fetus.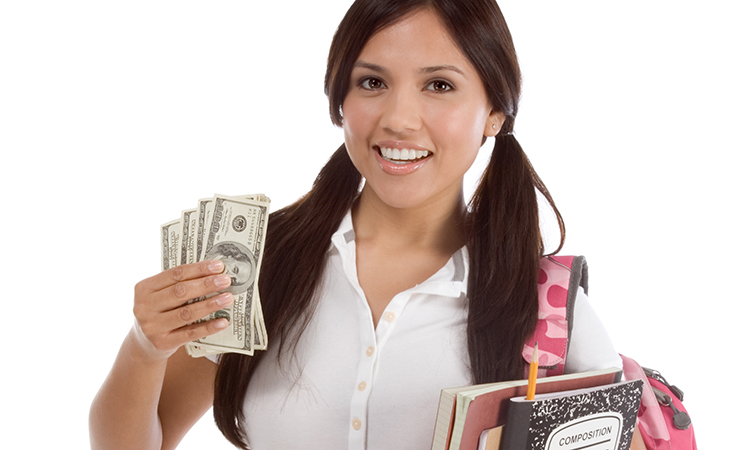 In case of a problematic pregnancy, it can be prescribed after 12 weeks of pregnancy.
Childbirth in the USA
Having experienced labor, the pregnant woman arrives at the clinic with her card, paperwork regarding health insurance or self-payment for childbirth, and her documents.
Many American clinics have separate labor rooms - in which women in labor are under the supervision of physicians until delivery, and then transferred to the delivery room.
In the United States, if labor does not begin 14 days after the due date set by the gynecologist, then labor will be induced artificially - stimulation.
During childbirth, a family member is allowed to be present - usually only one, as a rule, this is a husband or mother, sister.
After the birth, the baby is immediately applied to the breast - so that he receives the first most valuable drops of colostrum for him, and to provoke and establish abundant lactation in the mother.
And then there is a detailed examination of the pediatrician, weighing, measuring height.
Further, if desired, in the postpartum ward, you can stay with the child or transfer it to the medical staff so that they bring it only for feeding.
Very often, in American clinics, postpartum wards are designed for several women in labor. So, you should be prepared that the mother and baby will not be alone in the room.
Discharge, if the birth was successful with both the mother and the baby, everything is in order, 3-4 days after the usual birth and 5-6 days after the caesarean section.
In the US, the method of birth is determined by the woman in labor - she can choose both natural birth and caesarean section, even without medical indications for it.
The specifics of childbirth in the USA for foreigners
In the United States of America, it is allowed to have dual citizenship, which has its advantages and, as a result, the number of foreigners who want to become parents in this country is increasing every year.
Citizenship of a child born in the United States can be issued either immediately after birth or several years later.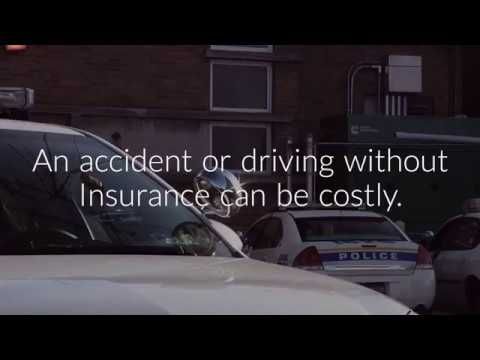 An exception to the right to obtain citizenship are children whose parents belong to the diplomatic corps of their country and children whose parents are citizens of states unfriendly to the United States.
An interesting fact. When a child born in the United States of America turns 21 years old, his parents can also obtain citizenship of this country - this requires the execution of a "Plaint for Family Reunification".
Epidural anesthesia
Epidural anesthesia is a common practice in childbirth in the USA. Almost all births in medical centers and clinics, with rare exceptions, take place with the introduction of an anesthetic into the spinal canal.
Midwives, do not use anesthetics and epidural anesthesia during childbirth. They advocate natural childbirth without anesthesia.
Cost of pregnancy management in various American clinics
Very often (according to the Kaiser Family Foundation), the average cost of a smooth pregnancy is close to $ 2,000.
This amount includes:
10-12 visits to the doctor - the price of one visit ranges from $100 to $200;
urine tests;
blood tests;
Ultrasound screenings - from one to three.
In many American clinics, the cost of managing pregnancy and childbirth (conventional or caesarean section) is included in the package. The cost of anesthesia, consultation with a neonatologist, pediatrician, etc. may be added to the total price.
The cost of childbirth in various American clinics
Good Samaritan Hospital Medical Center is about $2,500.
North Shore Medical Center - $2,550.
Jackson North Medical Center – about $2,800.
Mount Sinai Medical Center – about $3,500.
Sky Ridge - in the pact: pregnancy + childbirth - about $ 3,000.
Memorial Hospital Miramar and Memorial Regional Hospital:
conventional delivery in a package with 2 days of hospital stay - $3,500.