Vitamin k injection site for newborns
FAQs About Vitamin K Deficiency Bleeding
Since 1961, the American Academy of Pediatrics has recommended supplementing low levels of vitamin K in newborns with a single shot of vitamin K given at birth.  Low levels of vitamin K can lead to dangerous bleeding in newborns and infants.  The vitamin K given at birth provides protection against bleeding that could occur because of low levels of this essential vitamin.   
Below are some commonly asked questions and their answers.   If you continue to have concerns about vitamin K, please talk to your pediatrician or healthcare provider.
Q: What is vitamin K, and how do low levels of vitamin K and vitamin K deficiency bleeding occur in babies?
A: Vitamin K is used by the body to form clots and to stop bleeding. Babies are born with very little vitamin K stored in their bodies. This is called "vitamin K deficiency" and means that a baby has low levels of vitamin K.
 Without enough vitamin K, babies cannot make the substances used to form clots, called 'clotting factors.'  When bleeding happens because of low levels of vitamin K, this is called "vitamin K deficiency bleeding" or VKDB. VKDB is a serious and potentially life-threatening cause of bleeding in infants up to 6 months of age. A vitamin K shot given at birth is the best way to prevent low levels of vitamin K and vitamin K deficiency bleeding (VKDB).
Q: Why do ALL babies need a vitamin K shot – can't I just wait to see if my baby needs it?
A:  No, waiting to see if your baby needs a vitamin K shot may be too late.  Babies can bleed into their intestines or brain where parents can't see the bleeding to know that something is wrong. This can delay medical care and lead to serious and life-threatening consequences. All babies are born with very low levels of vitamin K because it doesn't cross the placenta well.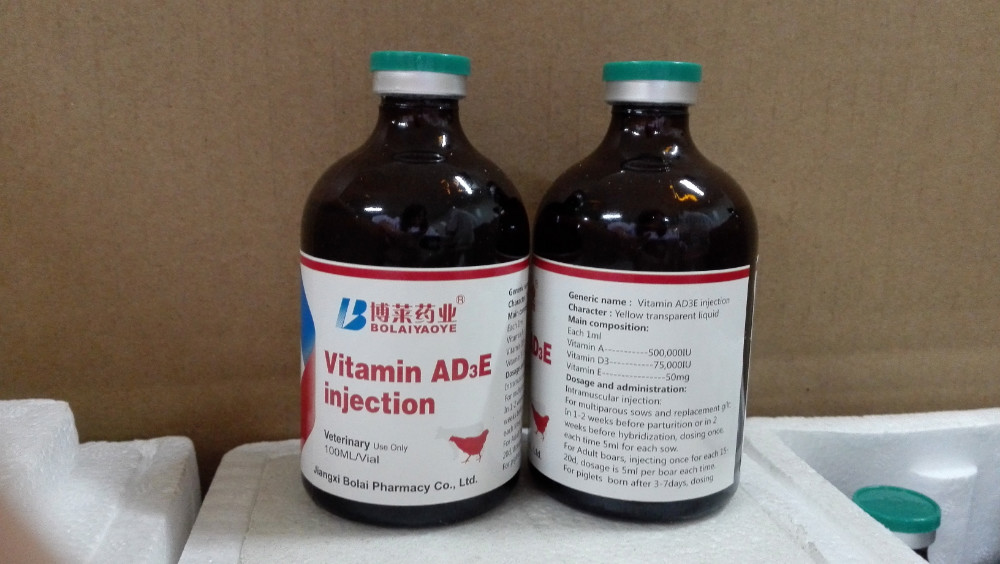 Breast milk contains only small amounts of vitamin K. That means that ALL newborns have low levels of vitamin K, so they need vitamin K from another source.  A vitamin K shot is the best way to make sure all babies have enough vitamin K. Newborns who do not get a vitamin K shot are 81 times more likely to develop severe bleeding than those who get the shot.
Q: Doesn't the risk of bleeding from low levels of vitamin K only last a few weeks?
A:  No, VKDB can happen to otherwise healthy babies up to 6 months of age.  The risk isn't limited to just the first 7 or 8 days of life and VKDB doesn't just happen to babies who have difficult births. In 2013, the Centers for Disease Control and Prevention (CDC) investigated 4 cases of infants with bleeding from low levels of vitamin K.  All four were over 6 weeks old when the bleeding started and they had been healthy and developing normally.  None of them had received a vitamin K shot at birth.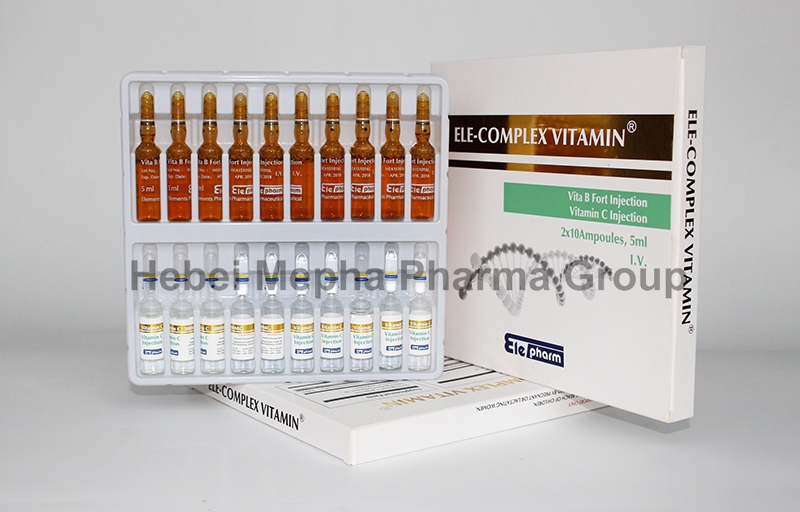 Q: Isn't VKDB really rare?
A:  VKDB is rare in the United States, but only because most newborns get the vitamin K shot. Over the past two decades, many countries in Europe have started programs to provide vitamin K at birth – afterward, they all saw declines in the number of cases of VKDB to very low levels.  However, in areas of the world where the vitamin K shot isn't available, VKDB is more common, and many cases of VKDB have been reported from these countries
In the early 1980s in England, some hospitals started giving vitamin K only to newborns that were thought to be at higher risk for bleeding.  They then noticed an increase in cases of VKDB.  This tells us that giving vitamin K to prevent bleeding is what keeps VKDB a rare condition – when vitamin K is not given to newborns, cases of bleeding occur and VKDB stops being rare.
Q: What happens when babies have low levels of vitamin K and get VKDB?
A: Babies without enough vitamin K cannot form clots to stop bleeding and they can bleed anywhere in their bodies.
The bleeding can happen in their brains or other important organs and can happen quickly. Even though bleeding from low levels of vitamin K or VKDB does not occur often in the United States, it is devastating when it does occur. One out of every five babies with VKDB dies.  Of the infants who have late VKDB, about half of them have bleeding into their brains, which can lead to permanent brain damage.  Others bleed in their stomach or intestines, or in other parts of the body.  Many of the infants need blood transfusions, and some need surgeries.
Q: I heard that the vitamin K shot might cause cancer.  Is this true?
A: No. In the early 1990s, a small study in England found an "association" between the vitamin K shot and childhood cancer.  An association means that two things are happening at the same time in the same person, but doesn't tell us whether one causes the other.  Figuring out whether vitamin K might cause childhood cancer was very important because every newborn is expected to get a vitamin K shot.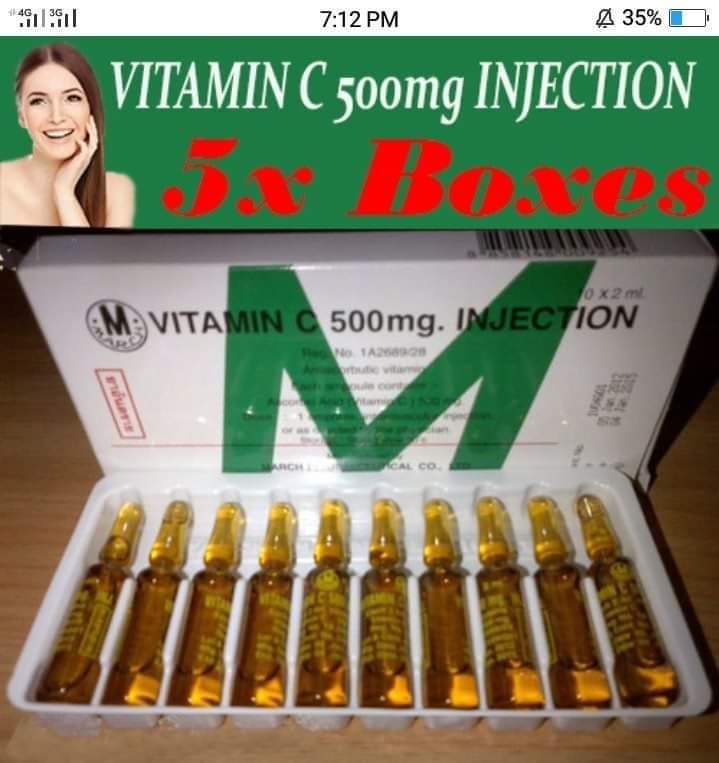 If vitamin K was causing cancer, we would expect to see the same association in other groups of children. Scientists looked to see if they could find the same association in other children, but this association between vitamin K and childhood cancer was never found again in any other study.
Q: Can the other ingredients in the shot cause problems for my baby?  Do we really know that the vitamin K shot is safe?
A: Yes, the vitamin K shot is safe. Vitamin K is the main ingredient in the shot. The other ingredients make the vitamin K safe to give as a shot. One ingredient keeps the vitamin K mixed in the liquid; another keeps the liquid from being too acidic.  One of the ingredients is benzyl alcohol, a preservative.  Benzyl alcohol is a common ingredient in many medications.
In the 1980s, doctors recognized that very premature infants who were in neonatal intensive care units might become sick from benzyl alcohol toxicity because many of the medicines and fluids needed for their intensive care contained benzyl alcohol as a preservative.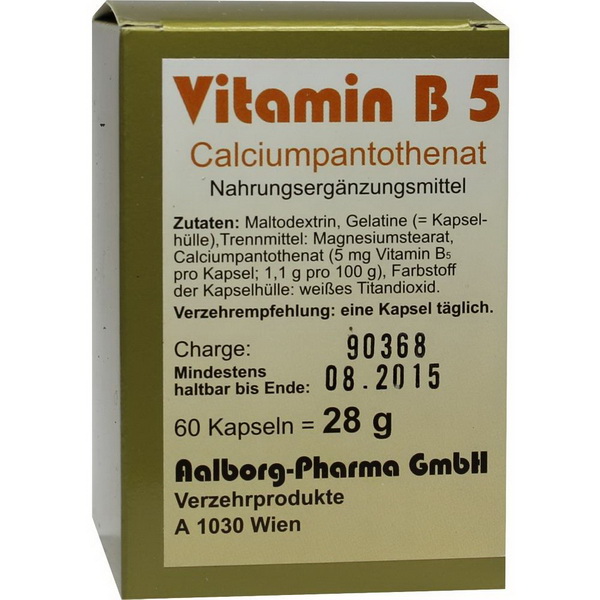 Although the toxicity was only reported for very premature infants, since then doctors have tried to minimize the amount of benzyl-alcohol-containing medications they give.   Clearly, the small amount of benzyl alcohol in the vitamin K shot is not enough to be dangerous, even when given in combination with other medications that also contain small amounts of this preservative.
Q: The dose of the shot seems high.  Is that too much for my baby?
A: No, the dose in the vitamin K shot is not too much for babies. The dose of vitamin K in the shot is high compared to the daily requirement of vitamin K. But remember babies don't have much vitamin K when they are born and won't have a good supply of vitamin K until they are close to six months old.  This is because vitamin K does not cross the placenta and breast milk has very low levels of vitamin K.
The vitamin K shot acts in two ways to increase the vitamin K levels. First, part of the vitamin K goes into the infant's bloodstream immediately and increases the amount of vitamin K in the blood.
This provides enough vitamin K so that the infant's levels don't drop dangerously low in the first few days of life.  Much of this vitamin K gets stored in the liver and it is used by the clotting system.  Second, the rest of the vitamin K is released slowly over the next 2-3 months, providing a steady source of vitamin K until an infant has another source from his or her diet.
Q: Can I increase vitamin K in my breast milk by eating different foods or taking multivitamins or vitamin K supplements?
A: We encourage moms to eat healthy and take multivitamins as needed. Although eating foods high in vitamin K or taking vitamin K supplements can slightly increase the levels of vitamin K in your breast milk, neither can increase levels in breast milk enough to provide all of the vitamin K an infant needs.
When infants are born, their already low levels of vitamin K fall even lower.  Infants need enough vitamin K to (a) make up for their extra-low levels, (b) start storing it in the liver for future use, and (c) ensure good bone and blood health.
  Breast milk – even from mothers supplementing with vitamin K sources – can't provide enough to do all of these things.
Q: My baby is so little. What can I do to make the vitamin K shot less painful and traumatic?
A: Babies, just like us, feel pain, and it is important to reduce even small amounts of discomfort. Babies feel less pain from shots if they are held and allowed to suck.You can ask to hold your baby while the vitamin K shot is given so that your baby can be comforted by you. Breastfeeding while the shot is given and immediately after can be comforting too.  All of these are things parents can do to ease pain and soothe their baby.
Remember that if your baby does not get the vitamin K shot, his or her risk of developing severe bleeding is 81 times higher than if he or she got the shot.  Diagnosis and treatment of VKDB often involves many painful procedures, including repeated blood draws.
Q: Overall, what are the risks and benefits of the vitamin K shot?
The risks of the vitamin K shot are the same risks that are part of getting most any other shot.  These include pain or even bruising or swelling at the place where the shot is given.  A few cases of skin scarring at the site of injection have been reported. Only a single case of allergic reaction in an infant has been reported, so this is extremely rare.
Although there have been concerns about some other risks, like a risk for childhood cancer or risks because of additional ingredients, none of these risks have been proven by scientific studies.
The main benefit of the vitamin K shot is that it can protect your baby from VKDB, a dangerous condition that can cause long-term disability or death.  In addition, the diagnosis and treatment of VKDB often includes multiple and sometimes painful procedures, such as blood draws, CT scans, blood transfusions, or anesthesia and surgery.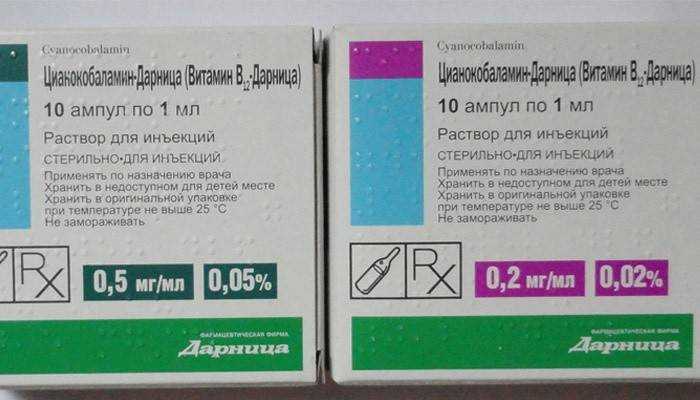 The American Academy of Pediatrics has recommended the Vitamin K shot since 1961, and has repeatedly stood by that recommendation because the risks of the shot don't outweigh the risks of VKDB, which are based on decades of evidence and decades of experience with babies who were hospitalized or died from VKDB.
Your child's doctor is the best person to talk to about vitamin K.  Like you, your child's doctor wants to see your children grow up safe and healthy and wants to support your efforts to make the best decisions for their health.  If you have concerns about vitamin K, talk to your child's doctor.
Why Your Newborn Needs a Vitamin K Shot
​​By: Ivan L. Hand, MD, MS, FAAP
There's a lot going on when your baby is first born. They're weighed and measured. Their noses are suctioned out and their vital signs are tested. They may have ointment or drops put in their eyes. They get a complete checkup by your pediatrician.
Most newborns get their first hepatitis B vaccine in the hospital. They also routinely get a vitamin K shot.

But what exactly is vitamin K, and do newborns really need it? Read on to learn more.
What does vitamin K do?
Vitamin K is a fat-soluble nutrient that helps our bodies make blood clots. We need blot clots to stop bleeding. Vitamin K is important for keeping bones healthy too.
Adults and older children get vitamin K from food such as green, leafy vegetables, meat, dairy, and eggs. The healthy bacteria in our intestines, which make up our microbiome, also produce some vitamin K.
Babies, though, have very little vitamin K in their bodies at birth. This puts them at risk for bleeding. Fortunately, it's easy to prevent VKDB with a vitamin K shot. The injection is given in your baby's thigh within 6 hours of birth.
One shot is all it takes to protect your baby from getting vitamin K deficiency bleeding. This is why, as pediatricians, we have recommended since 1961 that all newborns get a vitamin K shot at birth.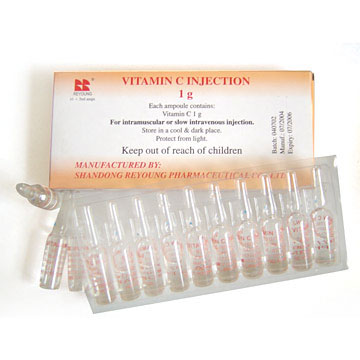 Why babies aren't born with enough vitamin K?
The two big reasons newborns need vitamin K:
They don't get much vitamin K from the mother during pregnancy. Unlike many other nutrients, vitamin K doesn't pass through the placenta very easily.

Babies' intestines don't have very many bacteria yet, so their bodies can't make enough vitamin K.
What is vitamin K deficiency bleeding?
Newborns who don't get a Vitamin K shot and are low on the vitamin are are at risk of vitamin K deficiency bleeding (VKDB). This happens when a baby's blood can't make clots, and their body can't stop bleeding.
The bleeding can happen on the outside of the body. It can also happen inside the body where parents can't see it. A baby could be bleeding into their intestines or brain before their parents know anything is wrong. Brain bleeding happens in about half of all babies who develop VKDB, and it can lead to brain damage or death.
There are three types of vitamin K deficiency bleeding:
Early-onset: This begins within the first 24 hours after birth. It usually happens when the mother is taking certain medications that interfere with vitamin K.

Classical: This happens between 2 days and 1 week after birth. Doctors don't know exactly what causes most of these cases. Early-onset and classical VKDB occur in 1 in 60 to 1 in 250 newborns.

Late-onset: This happens between 1 week and 6 months after birth. It's rarer than early-onset or classical VKDB, occurring in 1 in 14,000 to 1 in 25,000 babies. Infants who didn't get a vitamin K shot at birth are 81 times more likely to develop late-onset VKDB than babies who do get the shot.

Cases of VKDB seem to be increasing. This is partly because more parents are refusing the vitamin K shot for their newborns. VKDB is fairly rare, so many parents aren't aware of how dangerous the effects of this disease can be.
Are vitamin K shots safe?
Yes, vitamin K shots are very safe. The vitamin K from the injection is stored in your baby's liver and released slowly over months. This gives your baby the vitamin K they need until they can start getting it from solid food and making it themselves.
You may have heard about a study from the 1990s about a possible link between the vitamin K shot and developing childhood cancer. This didn't only worry parents; doctors and scientists were concerned too. Since then, experts have done many different kinds of studies to verify this link. None of the studies have ever been able to find that link again.
Can my newborn get oral vitamin K instead?
Some parents may ask for oral vitamin K instead of the shot. But babies can't absorb the oral form very well, so it doesn't work well to prevent VKDB. A vitamin K shot is the safest and best option for all newborns.
Does breastfeeding give my baby vitamin K?
Breast milk does give your baby a little bit of vitamin K.
But it's not enough to prevent VKDB. Babies who are exclusively breastfed are at higher risk of developing VKDB because their vitamin K levels are low.
This all changes when your baby is old enough to start eating solid foods, usually between 4 and 6 months. The bacteria in your baby's intestines will also start making vitamin K once they're eating solid foods.
What are the signs of vitamin K deficiency bleeding?
In most cases, there aren't any warning signs to let you know beforehand that something serious—and possibly life-threatening—is happening.
When babies develop VKDB, they might have one or more of these signs:
Bleeding from the umbilical cord or nose

Paler skin or, in dark-skinned babies, pale gums


Bruising easily, especially around the face and head

Bloody stool or black, dark, sticky stool

Vomiting blood

A yellow tint to the white parts of the eyes 3 weeks or more after birth

Seizures, irritability, excessive vomiting, or sleeping too much
Remember
It's easy and safe to prevent VKDB with a vitamin K shot at birth.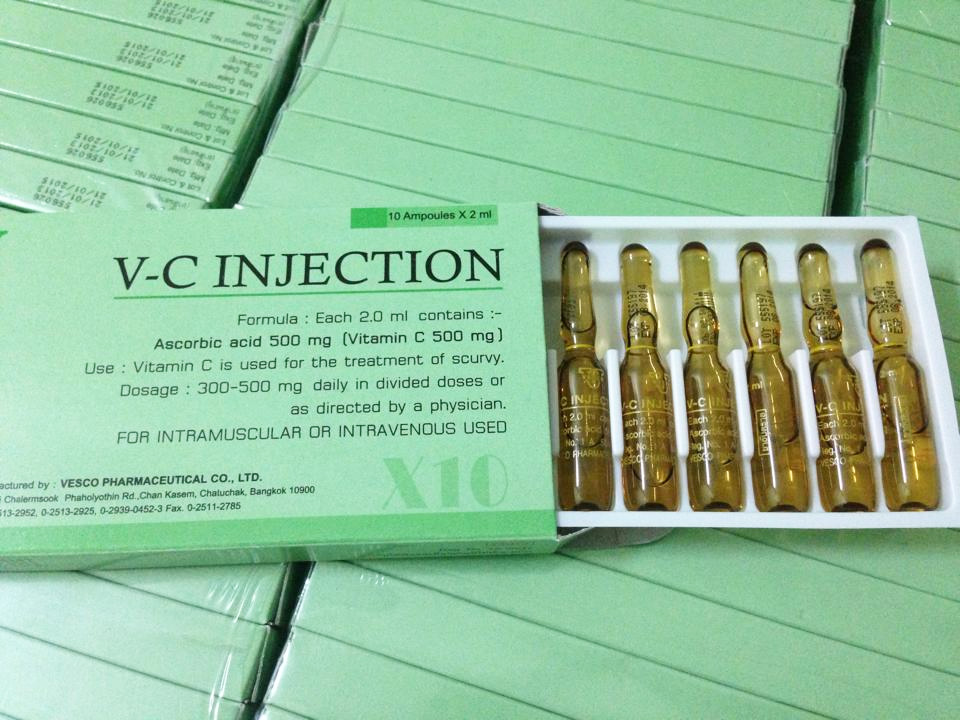 If you have any questions or concerns, be sure to talk to your pediatrician. They can help you weigh the benefits and risks.

More information
​Vitamin K and the Newborn Infant​ (AAP Policy Statement)
About Dr. Hand
Ivan L. Hand, MD, MS, FAAP, is Director of Neonatology, Kings County/Health & Hospitals and a Professor of Pediatrics at SUNY-Downstate School of Medicine. He was selected as a 2022 New York Super Doctor and is a member of the Society for Pediatric Research. Within the American Academy of Pediatrics (AAP), Dr. Hand is a member of the Committee on Fetus and Newborn.
The information contained on this Web site should not be used as a substitute for the medical care and advice of your pediatrician. There may be variations in treatment that your pediatrician may recommend based on individual facts and circumstances.
Vitamin K for newborns - signs of deficiency and treatment
Do not self-medicate.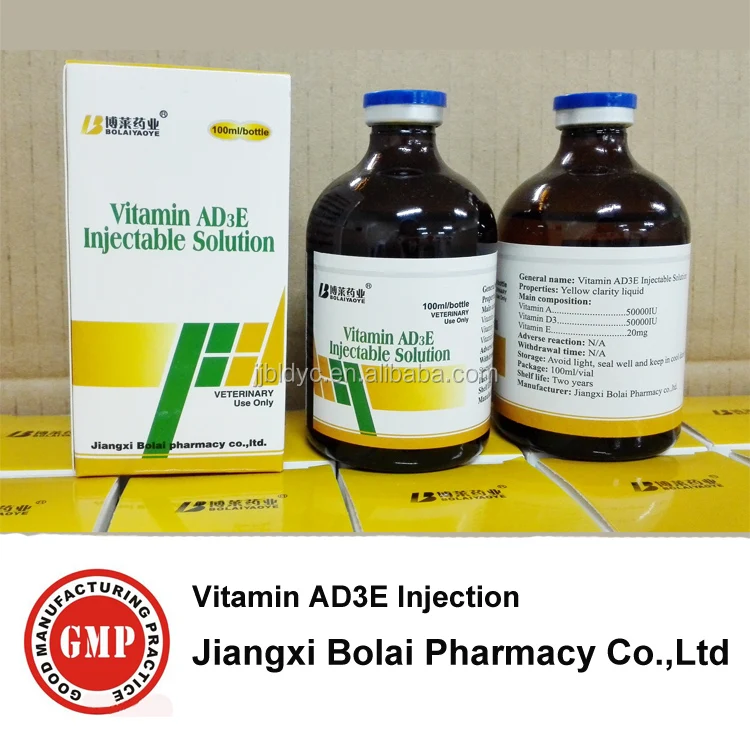 Be sure to contact a specialist.
The birth of a little man is always a joyful event for parents. But with the advent of the baby, there are many worries and worries about his health. The baby faces many dangers that mom and dad are unaware of. One of them is hemorrhagic disease of the newborn. The prevalence of this pathology is low, 0.3-0.5%, but the threat to life is very serious, this disease can be fatal. For treatment and prevention, vitamin K is used for newborns.
Vitamin K is a whole group of fat-soluble substances that is chemically formed from naphthoquinone. Responsible for a number of processes in the human body:
blood clotting;
bone metabolism;
vascular biology.
Vitamin K is used in newborns due to its ability to improve blood clotting processes, which helps to avoid bleeding.
Contents
Injection of vitamin K in the hospital for a newborn
What vitamin K is needed for children
Types of vitamin K deficiency in newborns
Risk factors for hemorrhagic disease
Vitamin K injection regimen
Side effects after vitamin K injections
Prophylaxis1 Oral alternative to injections9002
Injection of vitamin K in the maternity hospital for a newborn
It has been a long-standing practice in Western countries to give a vitamin K injection to a newborn immediately after birth.
In the US, this practice has existed since 1944 years old, in most European countries a similar standard has also been adopted. What is a prophylactic injection for? At birth, a child is deficient in vitamin K, even if the baby is perfectly healthy. The reasons are simple:
poor penetration of the active substance through the placenta;
low concentration in breast milk;
immature synthesis in the intestines of infants.
Prophylactic injections of vitamin K to newborns make it possible to compensate for the deficiency and prevent the development of hemorrhagic disease. According to published studies, the number of sick babies as a result of vaccination has decreased significantly in many countries, up to hundredths of a percent.
There is a debate in Western countries whether a vitamin K vaccination is necessary for a newborn. They indicate side effects and injection complications after an injection, stress for the baby's body.
Parents have the right to decide for themselves what is best for the baby, whether an injection of vitamin K is needed. Only in the United States is it impossible to refuse. But it should be borne in mind that the treatment of the consequences of a deficiency is always more difficult than prevention. The practice of refusing to vaccinate is spreading, including through publications on the Internet. They write a lot about the dangers, but no one mentions how dangerous those diseases are, against which children are vaccinated after childbirth.

Doctor Komarovsky talks about the importance of vaccination in his video :

Do newborns need to be vaccinated? — Dr. Komarovsky

Preventive injections are not given in the Russian Federation. According to the standard of care, injections are given if there is a lack of vitamin K in newborns who are at risk for developing hemorrhagic disease. In Russia, parents need to take care of prevention on their own, after consulting with a pediatrician.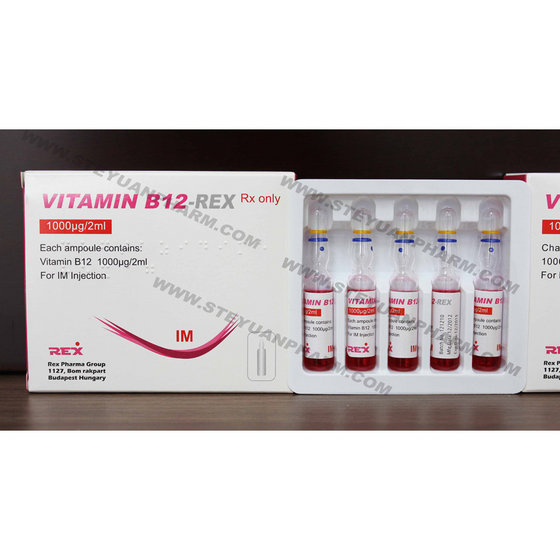 Why children need vitamin K in Dr. Komarovsky's video :

Why do children need vitamin K2? — Dr. Komarovsky
What vitamin K is needed for children
Vitamin K in its natural form is safe for newborns. There are several forms themselves, but the most common are three:
K1 - phylloquinnon . Found in the leaves of plants. It enters the body with food. Phytomenadione and phytonadione isomers are made from natural ingredients by pharmaceuticals.
K2 - menaquinone . Produced in the human small intestine.
K3 - menadione . synthetic form. After absorption, it passes into the active form - menaquinone. There is a high level of toxicity for children of this form of vitamin K. It interferes with the work of glutathione, the cell's protector from free radicals. As a result, the functioning of the immune system and the liver worsens. The death of cells is accelerated, disturbances in the red blood system are noted.
If it is possible to choose which form of vitamin K to use after childbirth for prevention, it is better to give preference to preparations that are derived from herbal ingredients.
Types of vitamin K deficiency in newborns
Vitamin K deficiency in newborns is dangerous for the occurrence of hemorrhagic disease. Against the background of insufficiency, the synthesis of blood coagulation factors is disrupted:
prothrombin;
proconvertin;
antihemophilic globulin B;
prothrombinase, Stuart-Powell factor.
Vitamin K deficiency in newborns provokes increased bleeding, which can lead to hemorrhages in various organs.
There are three types of hemorrhagic disease. They differ in the timing of symptoms.
Early type
Acute vitamin K deficiency in newborns, which manifests itself in the first 12-36 hours after birth, is classified as early type.
This species is not common. Most often it is a consequence of taking various drugs by the mother during pregnancy. Starts with the following symptoms:
petechial rash - small hemorrhages under the skin, may occur even in the prenatal period;
ecchymosis or bruising;
internal bleeding into the liver, adrenal glands, spleen and lungs;
occurrence of intrauterine cerebral hemorrhage;
coffee grounds vomiting with blood.
Classic type
This type of vitamin K deficiency in newborns is the most common. It is observed from the second to the sixth day after birth, more often on the 4th day. It has been associated with breastfeeding problems in the form of delayed early attachment to the breast. Manifested by symptoms:
black chair;
discharge of blood from the umbilical wound;
cephalohematomas - hemorrhage between the periosteum and the outer surface of the skull;
subcutaneous hematomas;
intracranial hemorrhage;
gastrointestinal bleeding accompanied by jaundice;
erosion of the mucous membranes of the duodenum 12.
Late type
This type of pathology develops after the first week of life. It can appear up to 4 months. Occurs against the background of concomitant diseases and in the absence of prevention. It runs hard. Mortality occurs in 20%. First of all, the brain suffers. There are intracranial bleeding. Possible hemorrhagic shock. Even with effective treatment, neurological changes remain for a long time.
Hemorrhagic disease is treated in a hospital. Vitamin K injections are performed. In difficult cases, intravenous infusion is used. Vikasol, a synthetic vitamin K, is used for newborns. Transfusions of saline, 10% glucose solution are used as antishock therapy. Plasma transfusion is effective. In addition to plasma, hemorrhagic disease is treated with an infusion of the prothrombin complex and a mixture consisting of thrombin, aminocaproic acid and adroxone.
Risk factors for hemorrhagic disease
Vitamin K prophylaxis is used for newborns at risk.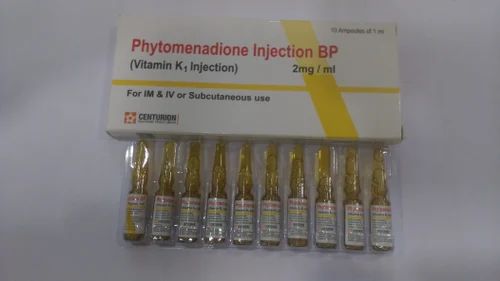 Factors causing increased danger:
premature babies born at the age of 22-37 weeks;
receiving a birth injury while passing through the birth canal;
birth by caesarean section;
birth as a result of rapid birth processes;
prolonged labor, especially the period of expulsion of the fetus;
pregnant woman taking drugs that affect clotting processes;
liver pathology;
artificial and parenteral nutrition;
antibiotic therapy.
Injectable vitamin K is used in the maternity hospital. Some researchers refer to the factors that can provoke hemorrhagic disease, the imposition of obstetric forceps and the extraction of the fetus using the vacuum extraction method. But these data are not fully confirmed.
Increases the danger of late attachment to the breast, when the baby does not receive enough colostrum, lack of breast milk. Breastfeeding babies do not face such a problem, since vitamin K is added to the mixture for children.
But this does not mean that breastfeeding should be abandoned. A woman's milk contains the antibodies necessary for the child, which support immunity.
Vitamin K injection regimen
Vitamin K injections are started in the maternity hospital. The drug is administered intramuscularly. There are no questions about how much to enter. The standard dose is 1mg. The prevention scheme is as follows:
administered for the first time immediately after birth;
re-vaccination is carried out in a week;
the third dose is given one month later.
This method avoids the appearance of the classic and late type of hemorrhagic disease. There are drugs that are administered once.
But there is another way - the introduction of vitamin K orally. Special drops are produced for small children. Preventive measures last longer, but this method is less traumatic, has fewer side effects. How much time to carry out prevention, the pediatrician decides, consultation with which is required.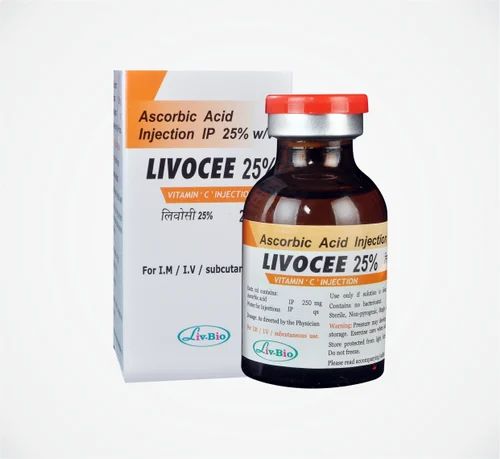 The most commonly used scheme is:0003
2 mg immediately after delivery;
1mg every other week;
1 mg every other month.
Some drops for newborns with vitamin K have to be taken differently - every week for 3 months at a dosage of 1 mg. In case of regurgitation, it is necessary to re-administer the solution. Drops can only be used for babies who are not at risk. Vitamin K injections are used for debilitated children.
Know what vitamins are used for children. Below is a list of complex preparations that contain vitamin K.
Vikasol . The most common synthetic drug in Russia. Produced in the form of a 1% solution of menadione sodium.
Konakion . Italian solution, which is used by injection and in the form of drops. Each ampoule contains 2 mg of the active substance, phytomenadione.
Kanavit . Solution for injection, 10 mg in an ampoule. The form is phytomenadione.
Bio-K-Mulsion . Drops for children. The active ingredient is phytonadione.
Side effects after vitamin K injections
Synthetic vitamin K, menadione, is used for newborns in Russia. This drug has many side effects:
allergy - rash, redness of the skin on the face;
bronchospasm;
increased toxicity in liver cells;
hemolytic anemia;
increased heart rate.
In addition to side effects, injecting vitamin K into newborns carries the following risks:
the baby suffers emotional trauma due to pain shock, which is detrimental to the developing nervous system;
the dosage of the drug exceeds the daily norm of an adult;
if the immune system is weak, there is a risk of infection at the injection site;
possible nerve or muscle damage in the injection area.
Oral alternative to injections
Since droplets have been created that can replace painful injections, there have been many studies looking at how effective vitamin K drops are for newborns.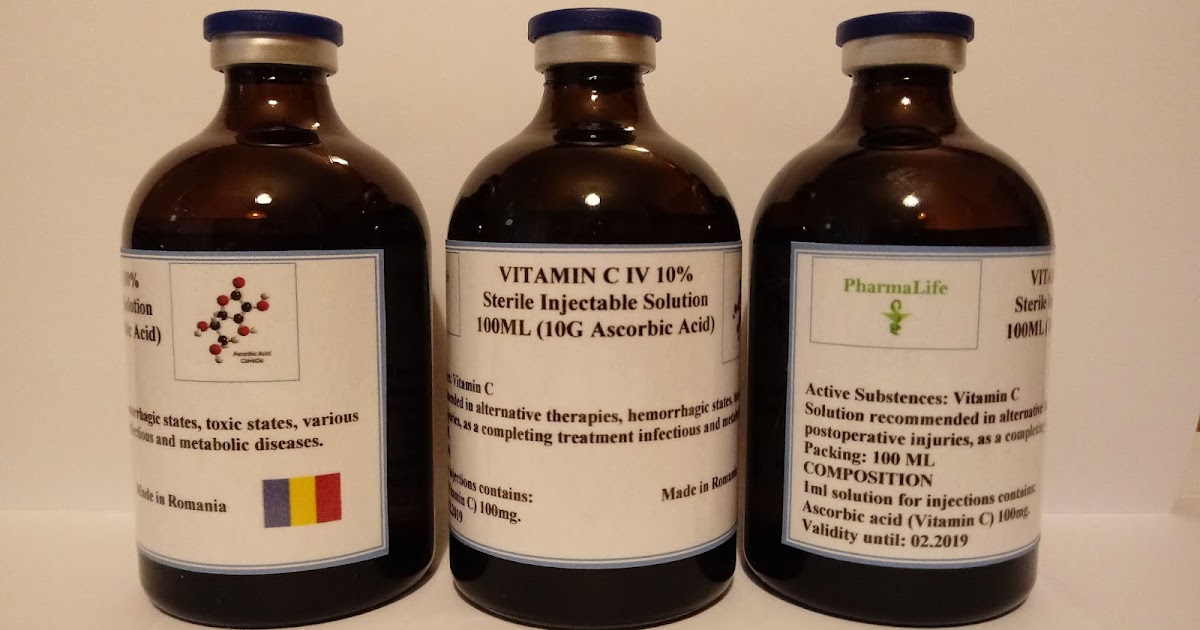 A study conducted in Denmark and Holland in 2008 showed the same effectiveness of oral and intramuscular administration in infants diagnosed with biliary atresia.
Data for 2016 showed a low effect of oral administration in children with cholestasis.
The Swiss Epidemiological Service conducted observations for six years, as a result, it created recommendations for the ingestion of drops: three times.
The use of drops has certain advantages:
does not hurt the baby;
parents can give them at home;
reduces the risk of hemorrhagic disease in healthy infants.
Disadvantages of drops:
the need to re-administer when regurgitation;
poor performance for children at risk;
reception duration.
Drops should be given to children only after meals, observe the dosage.
Deficiency prevention
Preventive measures can only be taken by a pregnant woman.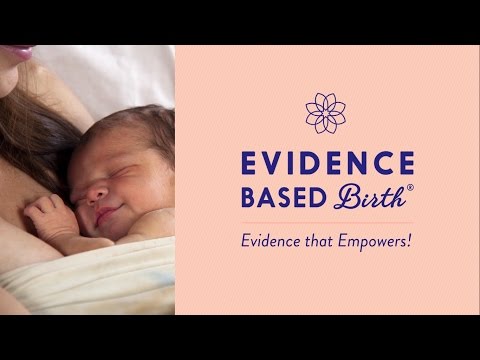 You can improve the condition of the newborn through diet or supplementation.
Mom's diet
Pregnant women and nursing mothers can use the following foods to increase their K concentration:
white cabbage, cauliflower, broccoli;
green tomatoes;
green leafy vegetables;
soybean and olive oil;
dairy products;
walnuts;
eggs;
pig liver.
A woman who is breastfeeding must definitely consume these products so that the baby receives the substance he needs with milk.
Supplementation
There are no studies to show that supplementation by pregnant women reduces the risk of hemorrhagic disease in infants. But there are some results with the use of supplements while breastfeeding. Supplementation with K2 at a dosage of 2 to 5 mg per day reduces the level of deficiency in a child who is fed mother's milk.
Parents who are expecting an addition to the family must choose their own strategy for dealing with the newborn.
There are no mandatory vaccinations in Russia, whether to use drops for prevention or rely on doctors who, in case of risk, will make an injection, you will have to decide on your own. But even if you decide to take a prophylactic course, you need to consult a pediatrician.
If you have experience with drugs for hemorrhagic disease of the newborn, share your information.
Why a newborn needs a vitamin K injection
Maria Maksimycheva
By Daily Baby
#newborn #health #vitamin K
Many expectant mothers have heard about such a procedure as the introduction of vitamin K to a newborn. Is it necessary to do this and why do children need it? We are sorting out the issue with the pediatrician-neonatologist Natalya Trofimovich.
Natalya Vladimirovna, what is vitamin K? What is it for?
Vitamin K is involved in blood clotting. It belongs to fat-soluble vitamins, just like vitamins A, D, E. Coagulation in Latin is "coagulation", vitamin K is named after the first letter of this word.
Without it, the synthesis of prothrombin protein in the liver and the formation of vitamin K- dependent coagulation factors.
There are several types of vitamin K, depending on how the body obtains it. We get vitamin K1 from green vegetables that we eat. It tends to accumulate in our body. K2 is synthesized by bacteria in the intestine. It participates in calcium-phosphorus metabolism. K3 - Vikasol - is an artificial analogue of vitamin K. Being water-soluble, it is converted in the body into natural vitamin K2.
Scientists have proven that newborns are deficient in vitamin K — it passes through the placenta in very small amounts. It is also very low in colostrum and mother's milk. In addition, the "sterile" gastrointestinal tract of the baby begins to be colonized by bacteria; the liver is just starting to work as a biochemical factory. The vascular wall in a large number of children is so thin that it becomes permeable to blood.
Why administer vitamin K to newborns?
It has been proven that on the 2nd-4th day of life, newborns have hypocoagulation - increased bleeding.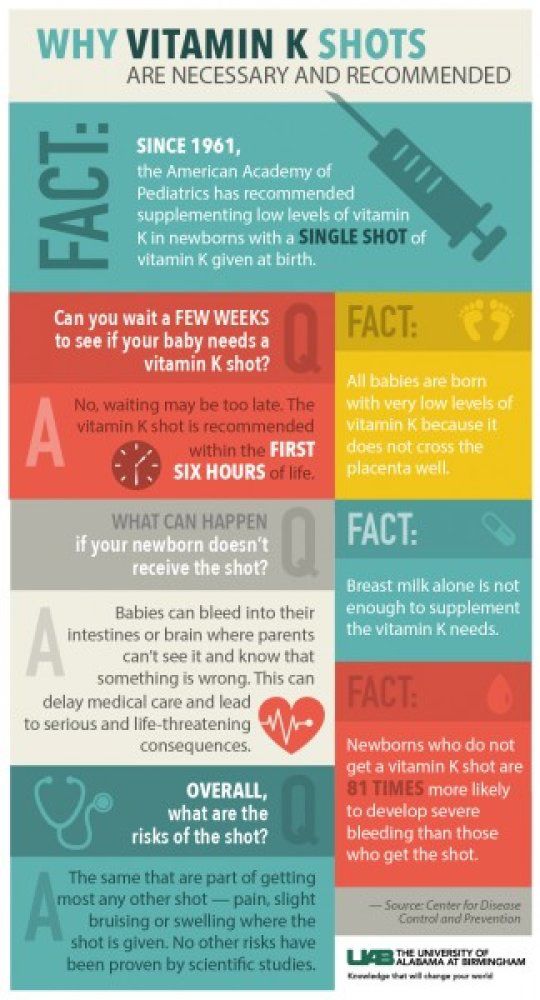 This can manifest itself in the so-called hemorrhagic disease of the newborn.
It should be noted that in addition to the classical form - the 2nd and 4th days of life - there is also an early one - the 1st day - and a late one - at 1.5, 2 or even 6 months.
Hemorrhagic disorder, translated into a simpler language - bleeding, is caused precisely by a lack of vitamin K and vitamin-K-dependent blood coagulation factors in the body of a newborn.
As a rule, it is associated with various pathologies of pregnancy.
What are these pathologies? Which children should take vitamin K?
At risk are children whose mothers suffered from:
- toxicosis of pregnant women,
— intestinal dysbacteriosis,
— hepatosis of pregnant women,
— uteroplacental insufficiency,
- took some medications, for example, antibiotics, anticonvulsants, acetylsalicylic acid.
There is such a thing as a transient, "transitional", state of the intestines of newborn children - physiological dysbacteriosis, that is, intestinal sterility.
The intestine begins to be populated by microflora only when passing through the birth canal and the first contact with the mother. This fact does not allow vitamin K to be synthesized in sufficient quantities in the first days of life. Assuming a healthy pregnancy and delivery, the child can normally endure such a transitional state.
However, prematurity, fetal malnutrition or low weight, birth trauma, forceps or vacuum extraction, intrauterine hypoxia and a number of other pathologies lead to hemorrhagic disorders with a high degree of probability.
What happens if vitamin K is not administered to a newborn at risk?
According to statistics, in 0.25-0.5% of newborns, a lack of vitamin K leads to internal bleeding in the first hours after birth. What can happen if preventive measures are not taken:
- gastrointestinal bleeding (melena),
- purpura - hemorrhage in the skin,
- cephalohematomas - limited subperiosteal hemorrhage in the parietal region,
- umbilical bleeding urgently requiring blood transfusion,
- finally, hemorrhages in the brain and internal organs with a fatal outcome.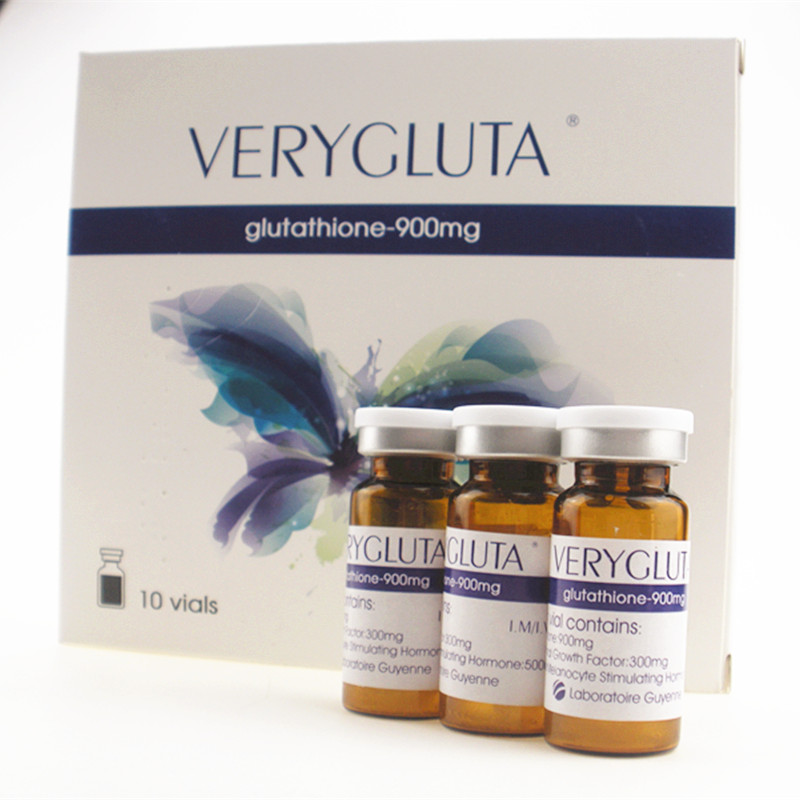 Do not forget that there are also late manifestations of hemorrhagic disease - up to 6 months. Such a simple preventive measure as the introduction of a small dose of vitamin K reduces these risks to a minimum.
However, there is an alternative opinion among doctors - some believe that the introduction of vitamin K can have side effects. For example, there are doubts about the dose of the drug, the preservatives contained in it, and many people negatively perceive the very fact of the injection.
Vitamin K is actively used throughout the civilized world.
Moreover, many modern doctors in Russia believe that it should be administered to 100% of children, as is the case, for example, in Europe.
There is such a thing as evidence-based medicine. So, the introduction of vitamin K to prevent hemorrhagic disease has a level of evidence base "A", that is, the highest. In domestic neonatology, the experience of leading foreign countries is taken into account and the introduction of vitamin K is carried out according to indications.