How do i stop my child from having nightmares
Nightmares: Why they happen and what to do about them (ages 5 to 8)
How to know if it's a nightmare
If your child wakes up crying or fearful and has trouble getting back to sleep, chances are they've had a nightmare. These scary episodes usually happen during the second half of the night, when dreaming is most likely to occur. Your child will probably remember their bad dream the next day and may continue to be bothered by it.
Nightmares are different from night terrors, a less common sleep disturbance that usually strikes during the first third of the night. Children having a night terror episode remain fast asleep throughout, in a deep, nondreaming state, yet they're extremely agitated and hard to console. Afterward, they go back to snoozing soundly and won't remember the incident in the morning.
Why nightmares happen
Most kids have nightmares once in a while, but 5- to 8-year-olds, with their rapidly expanding grasp of real-life perils (like car accidents, violence, and death), may be especially affected.
Your child's nightmares may stem from listening to a story that's scary (even if it doesn't seem scary to you), watching an upsetting program or movie, getting excited or worked up before bed, or feeling anxious or stressed during the day.
Many things can cause stress – and nightmares – for a 5- to 8-year-old, from starting school to changes in childcare, parental divorce, a death in the family, or a parent's layoff from work. For a child working through their feelings about these stressful events, nightmares are a normal response, and you're not a bad parent if your child has them.
How to help your child after a nightmare
Go to your child when they cry out. Physical reassurance is important, so hug them or rub their back until they calm down. If you bring them into your bed to comfort them, be aware you could be creating a habit that's hard to reverse.
Let them tell you about the nightmare if they want to, but don't press it. At this age, they understand the difference between reality and fantasy, so you can console them by reminding them it was "only a dream.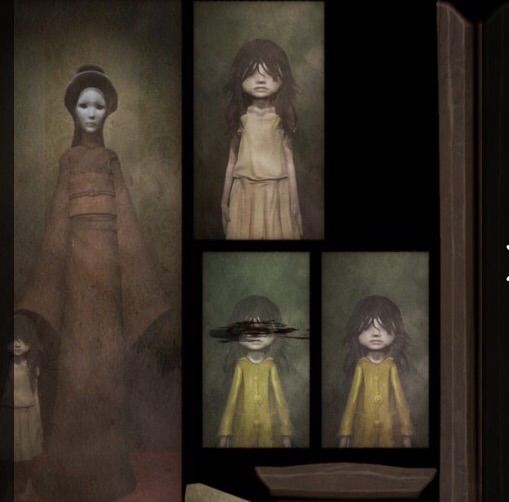 " But be patient if they're still upset – we all know the emotions conjured up by a nightmare are very real.
You may also want to show your child there are no monsters under the bed or hiding in the closet. Be nonchalant about it to avoid getting drawn into an all-the-lights-on monster-hunt extravaganza. Double-check that your child's favorite toy or stuffed animal is tucked in with them, make sure the night light is on, and remind them you're right down the hall, ready to assure that everyone in the house is safe.
Teaching nightmare-coping skills can also help. Some children like coming up with a "happy ending" for their dream the next day. Others may benefit from drawing a picture of the bad dream and throwing it away.
Preventing nightmares
First, minimize overall stress by making sure your child gets enough sleep.
A relaxing and predictable bedtime routine can help ward off nightmares – try a warm bath, an uplifting story, a song, and end with a night light.
You can also read books that talk about bedtime fears, such as There are Monsters in My Room, by Michael and Rachel Yu or Bye-Bye Bad Dreams, by Stephanie L. Robinson.
Some 5- to 8-year-olds are comforted by feeling they have control of a scary situation. Though not all kids are consoled by methods like these, here are a few nighttime tricks to try:
Write a sign that says, "Only good dreams allowed here," or a similar sentiment, to hang over your child's bed. Have them decorate it with stickers or drawings of things they enjoy and want to dream about.
Let them rub a little skin lotion or face cream – you might call it "good dream cream" – on their tummy or forehead before turning in.
Fill a spray bottle with water scented with a couple drops of vanilla extract ("monster spray" or "nightmare repellent") and let your child banish scary dreams by spritzing a little around their room before bed.
If you suspect anxiety or stress is behind the bad dreams, try talking to your child about what might be bothering them during the calmer daylight hours.
If the nightmares persist and they're extremely afraid of going to bed or fearful during the day, bring it up with their doctor – the dreams could signal an emotional issue that needs addressing.
Nightmares (for Parents) - Nemours KidsHealth
Even toddlers may speak about having dreams — pleasant ones and scary ones. Almost every child has an occasional frightening or upsetting dream. But nightmares seem to peak during the preschool years when fear of the dark is common.
Nightmares aren't completely preventable, but parents can set the stage for a peaceful night's rest. That way, when nightmares do creep in, a little comfort from you can quickly ease your child's mind.
When Do Nightmares Happen?
Nightmares — like most dreams — happen during the stage of sleep when the brain is very active. The vivid images the brain is processing can seem as real as the emotions they might trigger.
This part of sleep is known as the rapid eye movement or REM stage because the eyes are rapidly moving beneath closed eyelids.
Nightmares tend to happen during the second half of a night's sleep, when REM periods are longer.
When kids awaken from a nightmare, its images are still fresh and can seem real. So it's natural for them to feel afraid and upset and to call out to a parent for comfort.
By about preschool age, kids begin to understand that a nightmare is only a dream — and that what's happening isn't real and can't hurt them. But knowing that doesn't prevent them from feeling scared. Even older kids feel frightened when they awaken from a nightmare.
page 1
What Causes Nightmares?
No one knows exactly what causes nightmares. Dreams — and nightmares — seem to be one way kids process thoughts and feelings about situations they face, and to work through worries and concerns.
Some may happen when a child has stress or is dealing with a change. Events or situations that might feel unsettling — such as moving, attending a new school, the birth of a sibling, or family tensions — might also be reflected in unsettling dreams.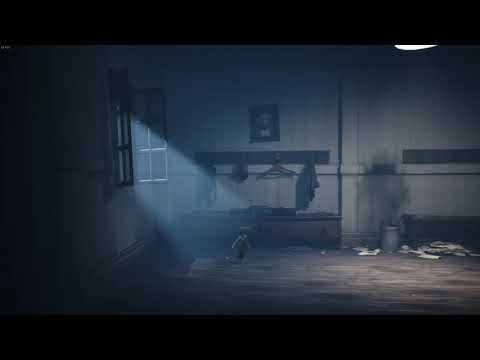 Sometimes nightmares are part of a child's reaction to trauma — such as a natural disaster, accident, or injury. For some kids, especially those with a good imagination, reading scary books or watching scary movies or TV shows just before bedtime can inspire nightmares.
Sometimes a nightmare has recognizable bits and pieces of the day's events and experiences, but with a scary twist. A child might not remember every detail, but can usually recall some of the images, characters, or situations, and the scary parts.
Encouraging Sweet Dreams
Parents can't prevent nightmares, but can help kids get a good night's sleep — and that encourages sweet dreams.
To help them relax when it's time to sleep, be sure that kids:
have a regular bedtime and wake-up time
have a sleep routine that helps them slow down, and feel safe and secure as they drift off to sleep. This might include a bath, a snuggle from you, reading, or some quiet talk about the pleasant events of the day.
have a bed that's a cozy, peaceful place to quiet down. A favorite toy, stuffed animal, night-light, or dream catcher can help.
avoid scary movies, TV shows, and stories before bed — especially if they've triggered nightmares before
know that nightmares aren't real, that they're just dreams and can't hurt them
page 2
After a Nightmare
Here's how to help your child cope after a nightmare:
Reassure your child that you're there. Your calm presence helps your child feel safe and protected after waking up feeling afraid. Knowing you'll be there helps strengthen your child's sense of security.
Label what's happened. Let your child know that it was a nightmare and now it's over. You might say something like, "You had a bad dream, but now you're awake and everything is OK." Reassure your child that the scary stuff in the nightmare didn't happen in the real world.
Offer comfort.
Show that you understand that your child feels afraid and it's OK. Remind your child that everyone dreams and sometimes the dreams are scary, upsetting, and can seem very real, so it's natural to feel scared by them.
Do your magic. With preschoolers and young school-age kids who have vivid imaginations, the magical powers of your love and protection can work wonders. You might be able to make the pretend monsters disappear with a dose of pretend monster spray. Go ahead and check the closet and under the bed, reassuring your child that all's clear.
Mood lighting. A nightlight or a hall light can help kids feel safe in a darkened room as they get ready to go back to sleep. A bedside flashlight can be a good nightmare-chaser.
Help your child go back to sleep. Offering something comforting might help change the mood. Try any of these to aid the transition back to sleep: a favorite stuffed animal to hold, a blanket, pillow, nightlight, dreamcatcher, or soft music.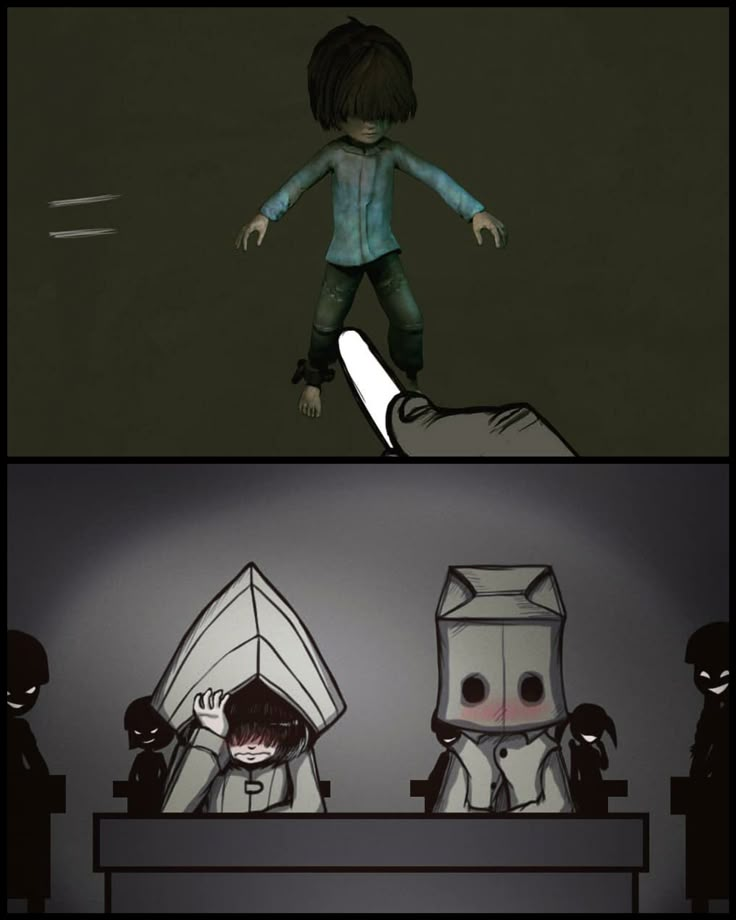 Or discuss some pleasant dreams your child would like to have. And maybe seal it by giving your child a kiss to hold — in the palm of his or her hand — as you tiptoe out of the room.
Be a good listener. No need to talk more than briefly about the nightmare in the wee hours — just help your child feel calm, safe, and protected, and ready to go back to sleep. But in the morning, your child may want to tell you all about last night's scary dream. By talking about it — maybe even drawing the dream or writing about it — in the daylight, many scary images lose their power. Your child might enjoy thinking up a new (more satisfying) ending to the scary dream.
For most kids, nightmares happen only now and then, are not cause for concern, and simply require a parent's comfort and reassurance. Talk to your doctor if nightmares often prevent your child from getting enough sleep or if they happen along with other emotional or behavioral troubles.
Common Causes of Sleep Problems in Children and Adolescents - A Guide for Parents
One of the most common problems in toddlers and teenagers is insomnia.
According to statistics, approximately 25% of children experience sleep problems. The child may have difficulty falling asleep or wake up at night for one reason or another.
Quality sleep is the basis for healthy physical, mental and speech development of a person. If you're concerned about your child's or teen's sleep problems, counseling with a psychologist can help.
How many hours does a child need to sleep?
The amount of sleep needed gradually decreases from infancy to adulthood. Every baby is different, but as a general rule:
babies need about 12-14 hours of sleep (including naps)
Preschoolers (3-5 years old) need 11-12 hours of sleep
school-age children need 10-11 hours of sleep
teenagers need 9-10 hours of sleep
Why can't the child fall asleep?
The reasons may vary, but the most common are:
Very young children are often afraid to be alone at night. This is called separation anxiety and is normal at a young age.
Fear of sleep - many young children are afraid of the dark.
Bad habits - for example, too much napping during the day.
"I don't want to sleep!" - you may find that when your child is very tired, he becomes irritable, aggressive or even overactive.
Adolescent sleep problems
Adolescents may also have insomnia problems. They may find it difficult to fall asleep if they are anxious, drink too much tea or coffee, cola or energy drinks, or use illegal drugs. Some people get into the habit of going to bed very late. After a while, they find that they cannot fall asleep earlier. Sometimes sleep difficulties are the result of depression.
Daytime sleepiness
This may simply be caused by your child not getting enough sleep at night. He may stay up too late or have trouble sleeping for the reasons described above.
Less common causes include:
Large tonsils and adenoids in the back and sides of the throat can cause breathing difficulties that can wake a child many times a night. The baby may not remember how he woke up, but you may notice that he snores loudly and sleeps restlessly. This is called obstructive sleep apnea. In this case, surgery may be required to remove the tonsils and adenoids.
Restless legs syndrome is a condition in which a child complains of discomfort in the legs, which causes him to constantly move his lower limbs, which prevents him from falling asleep.
Narcolepsy is an unusual condition that causes unpredictable bouts of sleep throughout the day. People with narcolepsy can also experience sudden bouts of weakness - this is called cataplexy.
In adolescents, drug or alcohol abuse is sometimes a contributing factor to drowsiness.
Some young people with depression sleep more than usual.
Nightmares
Most children sometimes have nightmares. These are vivid and frightening dreams. Children usually remember the dream and need to be reassured so that they can fall asleep again.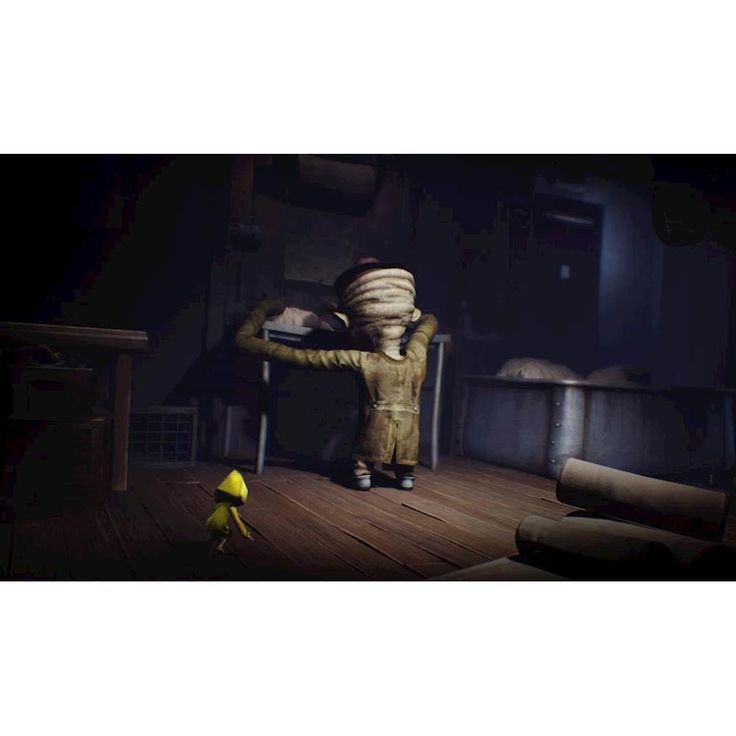 Night terrors can also be caused by anxiety, unpleasant incidents, bullying and abuse of any kind.
You can help your child by offering to talk about a dream or draw it as a picture. This will help you figure out the cause of the disorder and determine what help or support your baby needs.
Night terrors
Night terrors (night terrors) most often affect children between the ages of 4 and 12. They are completely different from nightmares or dreams associated with anxiety.
Unlike nightmares, they happen to young children an hour or two after falling asleep. The first sign is that your baby is screaming uncontrollably and seems to be awake. Despite appearances, your baby is still sleeping. He won't be able to recognize you, will be confused and unable to communicate, and is usually very difficult to calm down. It is better not to try to wake such children, but to sit with them until the night terror passes (about 5 minutes).
Try not to get upset yourself.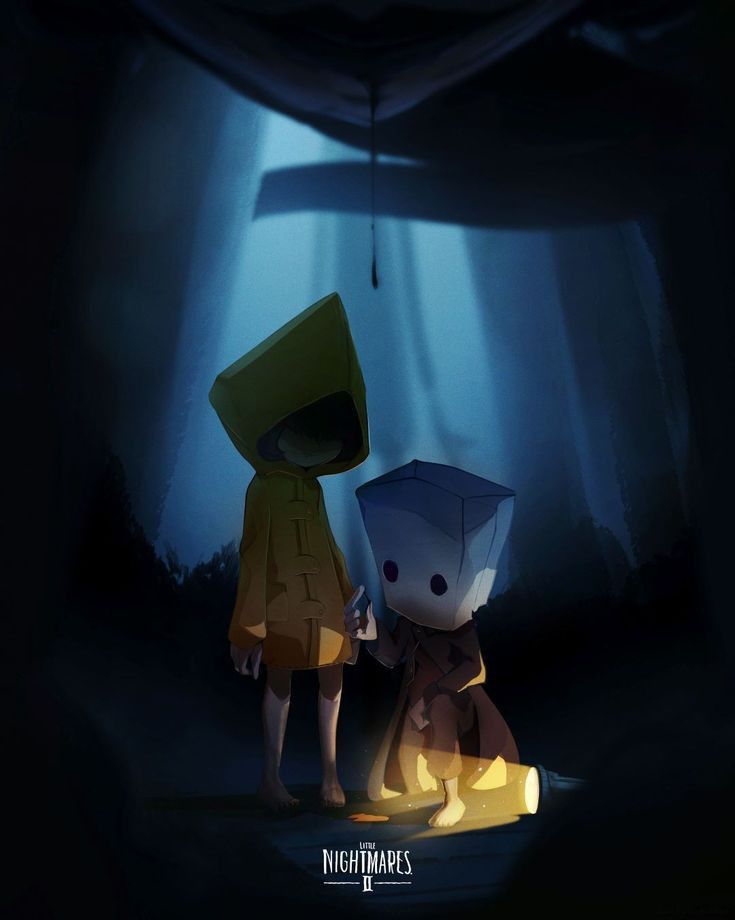 It can be very frustrating to see that your child is so worried, but in the morning he will not remember it anymore. Children usually outgrow this.
Sleepwalking
Sleepwalking is similar to night terrors, except that the child is not frightened, but gets out of bed and moves around the room or house. The main thing you can do to help is to make sure that the child does not harm himself.
You may need to take practical precautions, such as using a stair gate, and making sure windows and doors are securely locked and the fire in the fireplace is out.
Why do sleep problems matter?
Sleep problems are very common. Most children have only occasional sleep problems. They are not serious and eventually go away on their own. If they are not, you need to take them seriously. In addition to being frustrating, they can also interfere with learning and change your child's behavior. Health problems, both physical and mental, may follow.
Tips for a good night's sleep for babies
It is important that your child has a regular sleep pattern:
Determine regular bedtime and wake up times.
Try to stick to this time.
Develop a consistent, relaxing sleep pattern for your child. You can start with something relaxing to help your child calm down, like taking a bath and then telling a short bedtime story before saying good night. This helps the children calm down and will cause your child to fall asleep without your presence next to him.
It is important to be not only loving, but firm about when your child should go to bed. When he cries, it is important to be sure that he is not wet, sick or in pain. Don't spend too much time with him and don't put him in your bed.
A pacifier can help soothe young babies who wake up with the need to suckle. After you've weaned your baby off solid food, it's best not to give him a bottle or pacifier at night - if he wakes up and can't find it, he'll probably start crying. A soft toy or favorite blanket can often help young babies deal with their pacifier separation anxiety.
Tips for a good night's sleep for teens
Agree with them reasonable and consistent bedtimes – weekdays and weekends.
Most teens like to "lie down" on the weekends - limiting wake up time to just an hour or two later than weekdays will ensure they get a steady sleep pattern.
Help them get used to a 30-minute "quiet time" before bed – no TV, phone, homework, or computer use.
Daytime naps should be avoided.
Fresh air, light exercise and daylight every day will help them sleep at night.
Caffeine, chocolate, and heavy exercise should be avoided within 4 hours of bedtime as these may cause problems with falling asleep.
---
4706
We answer your questions in a special section! Most often these are questions of an individual nature in relation to vaccination, immunity and the like.
Questions are answered:
Ask a question
Our specialists
How to save a child from fear
As adults, people are no longer able to understand how painful it is to be afraid of everything.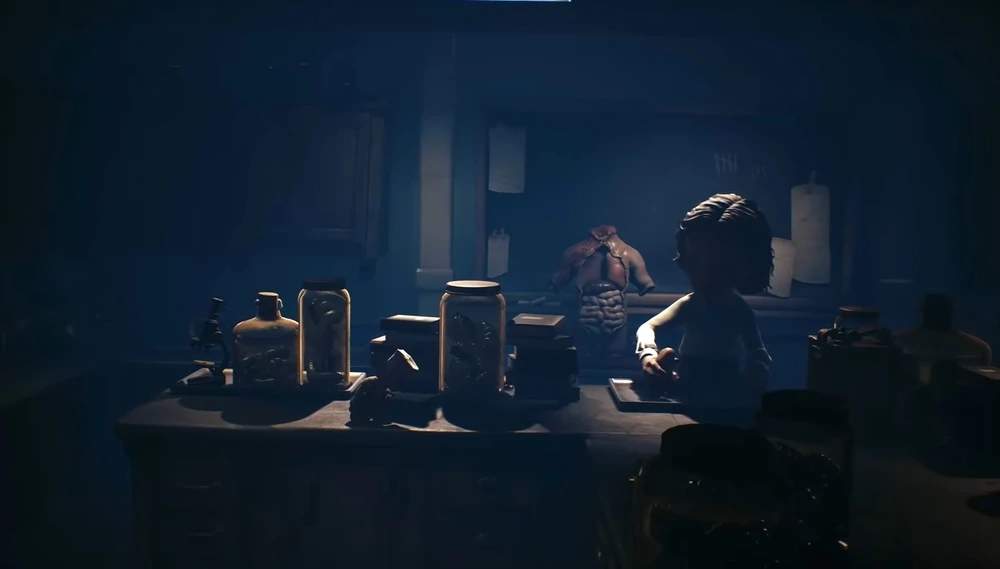 Ghost under the cupboard
In the twilight, in the darkness, the indefatigable imagination of our children and grandchildren turns the curtains into moving ghosts, the closet door opens imperceptibly to the eye, releasing something black and incomprehensible from the corner of the room onto the child that something incessantly looking ...
Fears develop with our children, each age often has its own fear. At 2-3 years old, a child may be afraid of punishment, pain, doctors, loneliness; at 3-4, fears appear associated with the development of the child's fantasy, the same fear of the dark, unknown monsters and ghosts living under the closet. Later, the fear of death appears, when ordinary natural situations - for example, a thunderstorm - can cause panic, as threatening the life of a child and his loved ones.
Fears greatly hinder a little person from living and developing. They torment him, corrode his soul and cause neurotic disorders: enuresis, tics, stuttering, poor sleep, irritability, unreasonable aggressiveness, inability to find contact with others - and this is still an incomplete list of unpleasant consequences that children's fear, which was not overcome at one time, leads to.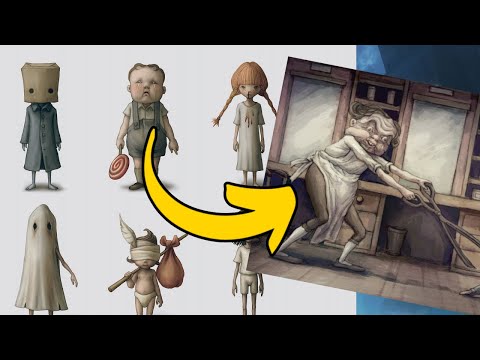 Fear fosters fear
All children are afraid of something. Still, because they are surrounded by a completely unexplored world, in which they look at almost everything that surrounds them from the bottom up. Sometimes a baby can be frightened by what any adult will seem stupid. Therefore, adults themselves often do stupid things, not thinking about how a carelessly thrown word or ill-conceived action will respond in the children's mind. So the mental health of our children largely depends on how literate our words and behavior will be.
Let's start with the fact that excessive parental care greatly contributes to the upbringing of a cautious attitude towards the outside world in a child. Protecting the little person from the slightest trouble, we teach him to be afraid of everything. And what are our numerous shouts at the baby's attempts to touch what surrounds him! It is rather not the situation that scares him here, but our reaction to it. As a result, the child perceives only the second part of the phrases: "Don't go - you'll fall", "Don't take it - you'll get dirty", "Don't stroke it - you'll bite".
We really want our children to listen to us. But they don't always succeed. Then, in an effort to strengthen the educational moment, we begin to scare: "I won't buy any toys for you anymore!", "If you don't obey, the wolf will take you into the forest!" and everything like that. So: children should never be frightened for the sake of obedience! They will be afraid of what is needed and not needed even without us, and in this way we only increase their fear many times over. The consequences of education by fear are disturbing suspiciousness, passivity and suppression of any initiative.
Talk about illnesses and misfortunes constantly heard in the house does not contribute to the formation of a calm attitude to reality, a kind of pessimism that is visible in everything. If the adults in the family see life primarily as troubles and difficulties, then, naturally, they will not teach their child a cheerful outlook on the environment. But small children perceive the big world through the attitude of their parents towards it.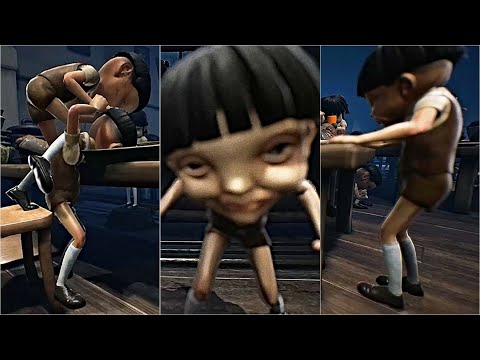 It is possible to instill unnecessary fear in a person by inept education of fearlessness in him. Some parents, believing that this is how they make courageous, put a three-year-old child alone in a dark room, wish him good night and leave the nursery until morning. The child, of course, sooner or later will fall asleep, but - completely exhausted by fear. And he will grow up not courageous, but neurotic. "Pediatric neuropathologists, in principle, do not recommend leaving a child under 5 years old for the night alone. If you really want the child to quickly wean from infant cradle, do not lie down with him, but sit next to him in an armchair and read by the light of a table lamp until he falls asleep.0003
The constant supportive presence of parents is what most helps children overcome their fears. The child constantly asks us the questions "where?", "Where?", "Where from?" and when?" largely because he is afraid of what he knows nothing about. Be patient: the more complete your answers to these "eternal" questions are, the more the child knows, the more confident he will feel and the less afraid.
Children who are confident in themselves and their abilities almost never have nightmares and do not suffer from obsessive fears. Parents can criticize and punish them, but at the same time constantly support, emphasize their big and small achievements, be it the first steps or a solved task. And here everything is decided by love: children whom parents accept and love as they are, with all their shortcomings and imperfections, are always calmer than their peers, causing eternal discontent of their father or mother.
Tear and burn
Calmness is the main way parents can respond to a child's fear they have noticed. Just do not confuse calmness with indifference, which, like excessive anxiety, can lead to an aggravation of the problem. Sit a small person next to or on your knees, talk to him, let him talk about what he feels and describe the fear itself. The more the child talks about what he is afraid of, the faster he will overcome it.
There are also instrumental ways to deal with fear.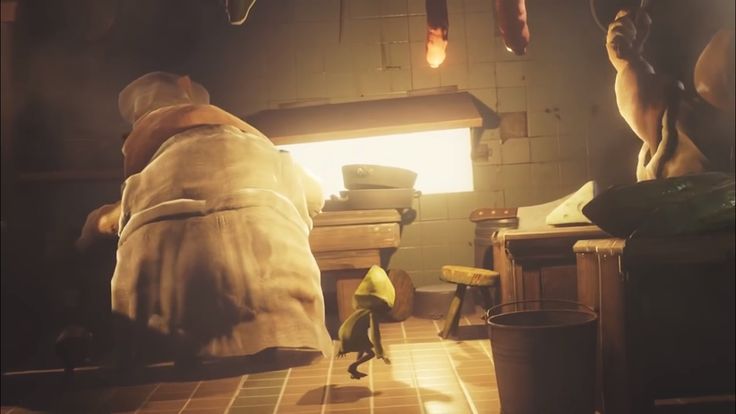 One of them is to compose a fairy tale or story with the child on the topic of his fear. Let the childhood fantasy that gave birth to this fear work - with your guiding participation - to overcome it. The end of the tale must necessarily be about how the hero defeats all his enemies.
Drawing is next. Ask the child to draw on a piece of paper what he is afraid of, that darkest monster or Baba Yaga. Sit next to and watch how the baby does it. Carefully observe what is reflected on his face at this moment, what feelings fill him. Is the drawing ready? Now let the child deal with what scares him, and for starters - add some funny ears, horns, antennae to his "fear", then cross out his drawing thicker and in the end - tear the paper with the image of the monster into small, small pieces . What remains of the paper would be good - with your help, of course - to burn.
Organize a game in which the child could fight his phobias (we publish several games below). The game is the best psychotherapy for fear, especially if it is a fun game, because when we find it funny, we are not afraid.
Games can teach not to be afraid of pain, to overcome the fear of loneliness, the fear of the dark, the fear of making a mistake, etc. Suppose a child is afraid of the sound of a bursting balloon and therefore does not even pick it up. And you burst the balloon specially in his presence - and then laugh merrily at what happened and, strengthening your reaction, also applaud! A child in a situation that frightened him immediately turns to his parents - and here dad or mom does not cry, but has fun! Repeat this several times and you will see - the baby will soon stop being afraid of these sharp sounds, and maybe he will ask you to show this trick.
game library "RG"
In the fight against fears, the most simple and well-known games will provide you with invaluable help. They can only be slightly improved, adapted to solve your problems.
Fifteen
Arrange chairs and tables around the room in disorder. The driver must "tarnish" the player by slapping him on the back or a little lower.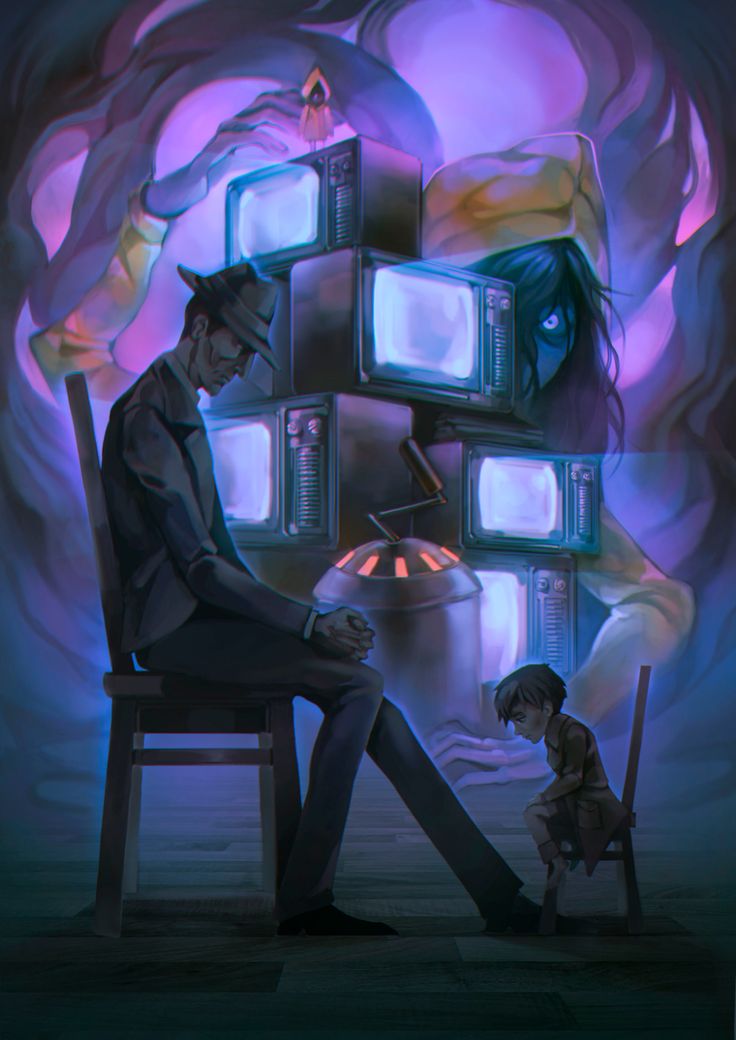 At the same time, he does not have the right to reach the player through a chair or other furniture. Try to "stain" the child not just symbolically, but by slapping it noticeably. In the process of chasing, let the leader shout out phrases like: "Well, wait a minute!", "You'll get it from me!", "I'll catch up and eat!" - and similar comic threats that will help the child get rid of the fear of an unexpected threat or punishment in real life.
Hide-and-seek
Play this game with the lights turned off or dimmed, explaining to the child that it is much more difficult to find a person without light and it is more interesting to play this way. If you are the driver yourself, then try to make the child want to hide in an unlit room. Going on a search, look into the dark part of the apartment, talk out loud that you are scared and you will never go there, and your child, of course, will never dare to hide there. After some time, a kid hiding in a dark room will certainly want to "torment" his cowardly parent.