How to register child in school
How to Enroll a Child in a New School
For a lot of parents enrolling their child in school might feel a bit overwhelming. It is important that anyone who wishes to enroll their kid in school plans ahead to ensure they have all the necessary vital records in order. Depending on the school, it is possible that some of documents required to enroll your child may vary. Things that might influence this are whether the school is public of private.
The requirements will likely be different if you are enrolling your kid for the first time or if you are transferring them from another school. With that said, there are also certain specific documents that all parents are expected to present, regardless of the state where you live in.
As a parent, to successfully enroll your children in a public school in the respective district area you will need to present quite a few documents. Even before you begin the process, you may first be asked to complete an enrollment application to determine the district school where your child will need to go to.
One of the main documents you will have to get your child's birth certificate as you will need to proof the age and identity of your child. Additionally you will need proof of residency, immunization records, and other medical records. Furthermore, some schools might ask for a portfolio that showcases your child's skills. Charter schools will certainly ask for the portfolio.
What documents do you need to enroll your child in school?
In order to enroll your kid in a private school, you will need the same documents that are required at at public school. However, private schools will require teacher recommendations, an application, a formal placement assessment, and on occasion an interview with the parents and child.
The following are the most essential documents needed to enroll your kid at school:
A general application form
A certified copy of your child's birth certificate
Emergency contact details of the parents or guardians
Proof of residency
Proof of guardianship and or custody
Record of immunizations
In case that you are not enrolling your kid for the first time, but you are transferring them to another school, you will need the above listed document as well as these:
Teacher recommendations
Former school records (grades)
Individualized Education Program (IEP) records
Before going there, it is a good idea to contact the school in advance to inquiry if they require additional documents.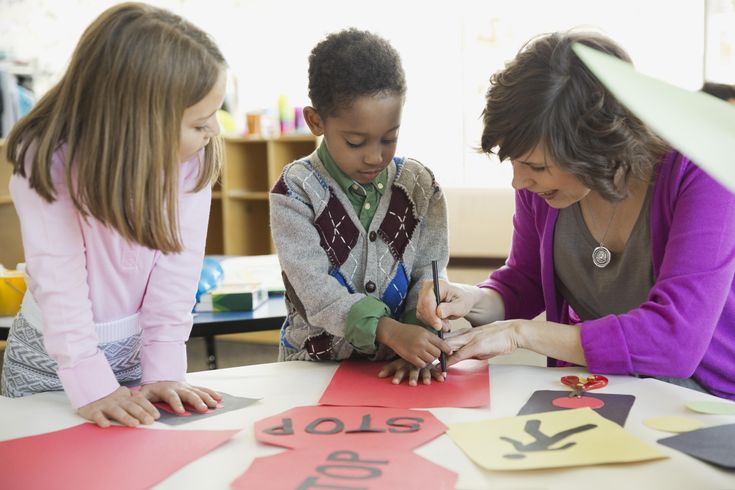 If you don't have your child's birth certificate, you can easily obtain it by completing an online application and it will be sent to you by mail. Nonetheless, even though you can get your birth certificate online, bear in mind it can take up to 10 business days or more before you get it.
Vital records offices offer rush service, to speed up the process and could deliver your child's certified copy between 2 to 3 business days.
How do I know which school district should I enroll my child in?
If your child is going to attend to a public school, they are assigned to a specific school district based on where the child lives. If you don't know which school district you should enroll your kid in, you can call your city's Student Assignment Office. As a parent it is essential that you know that by law, your child is required to go to the school designated by their district.
You will need to visit the central registration office for your school district.
This office addresses everything that is related to student enrollment. Here you will obtain information and it is where all documents are handled for the enrollment of your child. In the case that you are transferring your kid, this is where you will need to present all the documents.
When enrolling your kid or kids for school, you'll have to complete a student registration form. You will need to provide some basic details including their full name, date of birth, and current address.
If it is a school transfer, provide the name of previous schools they've attended. Whenever completing a registration form, be sure to check that all details as accurate. Please also keep in mind that students who will be attending a new high school may also have to go through a medical exam.
Related:How to request a school transfer for a child
Enroll Grade by Grade
MySchools is an online directory of NYC public schools and programs, as well as an application system for families.
During 3-K, pre-K, kindergarten, G&T, middle school, or high school admissions, create a MySchools account to explore schools, apply, join waitlists, and get your offer.
Happening Now
APPLICATIONS for Students Entering Programs in Fall 2023

All applications are currently CLOSED.
Registration for the Specialized High Schools Admissions Test (SHSAT) is open.
The high school application will open on October 12, and the deadline to apply is December 1.
The middle school application will open on October 26, and the deadline to apply is December 1.
Need a School for Your Child Now?
Learn what to do on the New Students page.
HOW TO APPLY: Grade by Grade
Click or tap on the links below to learn more about each admissions process.
Learn about eligibility for EarlyLearn. These programs provide free or low-cost child care and education for children from 6 weeks to 2 years old. If you qualify, your child can begin a program any time during the year.

For qualifying families: Head Start provides safe, positive learning environments for children ages 3-4 to learn, to play, and get ready for kindergarten and beyond. Early Head Start provides child care for children 0-2 years old. Contact programs directly to apply.

Apply to free, full-day 3-K programs the year your child turns 3.

Apply to pre-K programs the year your child turns 4. There is a pre-K seat for every 4-year-old NYC resident.

Your child will enter kindergarten in the calendar year they turn 5. Apply even if your child is a current pre-K student.

Eligible children entering kindergarten (born in 2017), grade 1, grade 2, or grade 3 can participate in G&T admissions.

Apply during your child's 5th grade year (or 6th grade for students in K-6 schools).

Apply during your child's 8th or (first-time) 9th grade year.

During your child's 8th or (first-time) 9th grade year, register to audition and/or test to apply to the Specialized High Schools.

Schools across New York City were invited to participate in a pilot initiative to increase diversity within their schools. Learn about the participating schools and initiatives for each grade level.

Learn about the factors that match students with NYC public schools, including how randomly assigned numbers are used in admissions.
2023 NYC Public Schools Admissions Guide
View or download the 2023 NYC Public Schools Admissions Guide in your language!
This book provides an overview of admissions processes and resources for EarlyLearn (childcare for eligible families), 3-K, pre-K, kindergarten, middle school, and high school, including a section on how to use MySchools.
Print copies will be available in 10 languages at schools, early childhood programs, libraries, and other sites soon. 
2023 NYC Public Schools Admissions Guide available in:
how to apply, how is the registration and enrollment in the first class
Residents of 30 regions of Russia can already prepare a draft application now
Sasha Kirillova
following the news
From April 1, parents will be able to apply to enroll their children in the first grade through the public services portal.
The application can be filled out in advance and saved in your personal account as a draft.
Where does registration work through public services
Electronic enrollment in the first class is available for residents of 30 regions of Russia. The list includes:
Arkhangelsk region.
Vladimir region.
Vologda region.
Voronezh region.
Ivanovo region.
Irkutsk region.
Kaliningrad region.
Kemerovo region.
Kirov region.
Lipetsk region.
Nizhny Novgorod region.
Novgorod region.
Orenburg region.
Penza region.
Pskov region.
Republic of Adygea.
Republic of Buryatia.
Republic of North Ossetia-Alania.
Republic of Tatarstan.
Tyva Republic.
Ryazan region.
St. Petersburg.
Saratov region.
Sverdlovsk region.
Tambov region.
Tomsk region.
Tyumen region.
Khabarovsk Territory.
Khanty-Mansi Autonomous Okrug.
Chuvash Republic.
By the end of 2022, the Ministry of Digital Development plans to expand the experiment to other regions of Russia. If remote registration does not work in your region, then you can apply directly through the school, the websites of regional educational authorities, regional portals of public services or the MFC.
You can clarify the application options on the website of the school to which you want to send your child.
/go-to-school/
How much does it cost to get a child into the first grade
How is the enrollment in schools
Children who will be 6.5 to 8 years old by the beginning of the school year are admitted to the first grade. Registration takes place in two stages:
from April 1 to June 30 - if the child lives in the territory assigned to the school or enters another school, but has a benefit;
from July 6 to September 5 - to any school, if there are free places.
Benefits are extraordinary, priority and preferential. For example, the children of military personnel or children whose brothers and sisters are already studying at the chosen school, regardless of their registration, have the right to be enrolled at the first stage.
A complete list of benefits can be found in the order of the Ministry of Education of the Russian Federation dated September 2, 2020
If there are not enough places in the selected school, the child will be offered another educational institution.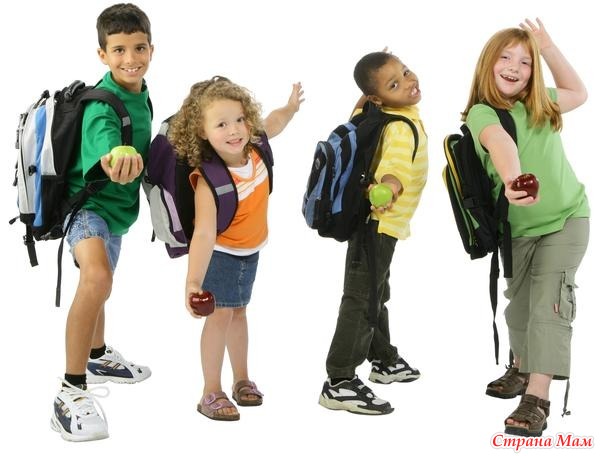 How to apply through public services
Open the application form on public services. A verified legal representative account is required.
Select a school, fill out an application and save it as a draft. It is necessary to indicate the passport details of the parent or legal representative and the data of the child's birth certificate, information about the place of registration, brothers and sisters, as well as the required benefits.
/guide/gosuslugi/
How to use the public services portal
Press the "Submit" button on April 1. A completed and saved draft will not be sent automatically. If the application is not sent independently, it will not be registered. Each region sets itself the start of accepting applications. Follow the explanation after saving the draft.
Collect the documents required for admission. Their list will appear after filling out the application.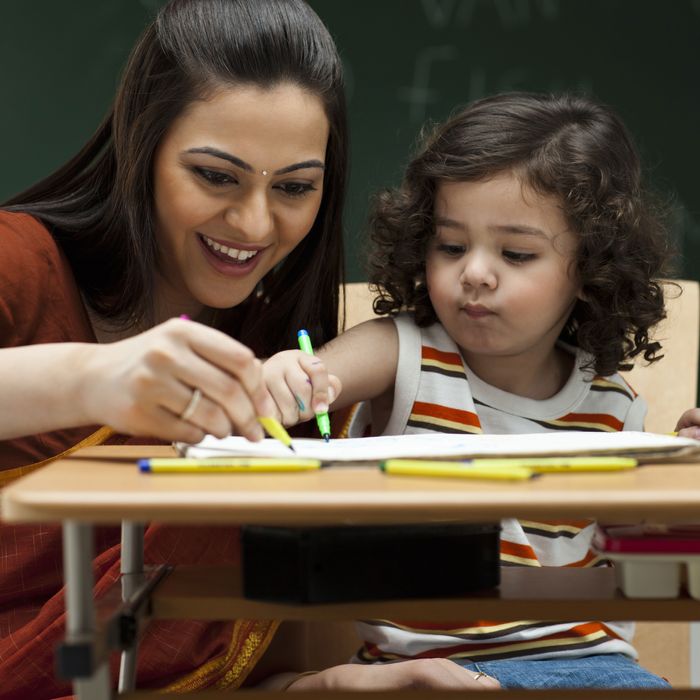 Provide original documents to the selected educational institution. The school will send an invitation to your personal account at public services, the message will warn you when you need to bring documents.
Receive notification of enrollment. A message about enrollment will be sent to your personal account within three business days after the completion of the acceptance of documents at the first stage or five business days after the receipt of the original documents at the second.
Why apply through public services
The application can be prepared in advance and submitted online. No more need to go to the school and stand in line. The draft can be edited at any time until April 1. It is better to submit an application on the website via a computer. The service also works in the public services mobile application. But our testing showed that not everyone. Check in person and in advance.
Easy to load documents.
Prepare benefits statements in advance to attach to your application.
More likely to get into the right school. When submitting an online application, a place is reserved before the original documents are submitted to the educational institution.
/list/1-klass-prava/
What parents of first-graders can demand from the school
News that concerns everyone is in our telegram channel. Subscribe to keep abreast of what is happening: @tinkoffjournal.
How to enroll a child in school 2020, the procedure for registering a child in first grade in Nizhny Novgorod
All news

More than 1200 citizens of Nizhny Novgorod signed up for a course in tactical medicine

A loud theatrical scandal in Novosibirsk got into a new novel by the author of Harry Potter - we asked JK Rowling about it

Nizhny Novgorod singer Ramil' donated the profit from the concert to the family of the deceased girl

"The most dangerous time for everyone": Pavel Globa - about what awaits Russia and the world from October 25 to November 8

The budget of the Nizhny Novgorod region will be in deficit in 2023

We have no future? Independent demographer - about what will happen to the birth rate in the country in the coming years

"The only man was stolen.
" How the village of Mogilnoye was mobilized, depriving the chance of survival
Beets for the winter: from dressing for borscht to caviar - 5 simple and incredibly tasty recipes for preparations
The Kazanka boat collided with a barge in the Nizhny Novgorod region army was commissioned. The Story of a Conscripted Single Father
"Day and night we look out the window - it will crash there, then there." Report from Belgorod, which lives under daily shelling
"Which highway did they pick you up on?" Barista talks about unbearable shifts, rude dummies and impudent mothers
Assistant to the Chairman of the Sarov City Duma mobilized
Doctors told what foods make you want to eat even more
Snow and rain are expected at the end of the next working week in Nizhny Novgorod
Donetsk authorities reported about the shelling of the city administration
Why are there so many distortions in mobilization? How to get a medical board and get a reservation.
An honest conversation with the military commissar
Shooting was opened at a military training ground in the Belgorod Region. 11 people died
Primary military training was introduced in the schools of Dzerzhinsk. So far, as an elective
An oil depot caught fire in Belgorod, and Lukashenka called for peace: news around the SVO for October 15
0004 He lived in a hut, and now he is renting a odnushka: the story of the most decent beggar
Five people were injured in an accident with a truck in the Chkalovsky district. Among them is a one-year-old child
Buckwheat drenched in kefir: a simple and cheap recipe that will help you lose up to 5 kg per week — for whom it suits
A completely blind woman creates masterpieces by touch — look at her works
"God saw that this girl needs to live": how doctors in the region put the victim of a terrible accident on their feet, while Moscow refused
Three more teenagers were injured in a fatal accident with a cyclist in the Vorotynsky district.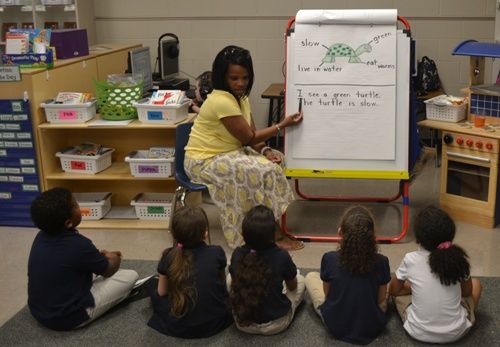 We show the anti-crisis Lada-Grant at a price of 680 thousand
A violent passenger started a fight in a minibus in Nizhny Novgorod, and then stabbed the driver
Directors of a school in Dzerzhinsk are going to be judged because of the construction of a gym. Previously, the governor supported his appearance
Difficulties with renting an apartment and delicious food: what you need to know before traveling to Istanbul
An unknown driver killed a teenager on a bicycle in the Vorotynsky district and fled
"Come on, surprise people": check what you remember about the "Star Factory"
How "School 800" was built in Nizhny Novgorod. Infographics NN.RU
Are Russian doctors banned from leaving the country? What can doctors expect next and are the restrictions legal? What keeps an abandoned village near Boldin, where witches, werewolves and goblin lived
When partial mobilization ends: news around the Northern Military District for October 14
Electric substation caught fire after shelling in Belgorod
All news
Photo: Artyom Ustyuzhanin / E1.RU
Share
registration of first-graders in schools. The procedure has been carried out for more than a year, but every time something goes wrong: the site collapses, parents panic in search of a free desk and intelligible answers.

We have compiled a reminder in case you plan to spend the night from the 31st to the 1st without sleep.

Enrollment of prospective first-graders starts at all schools no later than February 1st, you can apply for admission to the school until June 30th. There is a condition: the future student must be permanently or temporarily registered in the assigned territory. Registration of children who do not live in the assigned territory takes place from July 1 to September 5 - when schoolchildren with a residence permit decide on their place of study.

Each school is assigned to specific districts. It is obliged to accept all children of suitable age who are registered in its territory.
Therefore, the most obvious option to find out which school the address is assigned to is to contact a specific general education organization (in person or look on the website - almost every school has them today). In addition, since the distribution is handled by local authorities, you can request the necessary information from the district administration.
Preschoolers with permanent and temporary registration receive equal enrollment rights. But the parents of the future first-grader need to draw up documents in advance to confirm the child's registration in the area of ​​the chosen school. Remember that children under 14 cannot be registered separately from their parents either temporarily or permanently. You will receive a certificate of temporary registration of the child from the Federal Migration Service at the address of the temporary registration of the parent.

Lack of registration will not be grounds for refusal to enroll in a school. The only reason for this will be only the lack of places in the selected educational institution.
If you are registered and live in a horticultural non-profit association and did not find your address in the list of suggested addresses, please contact the nearest school, the Community Services Center or the MFC with your application for enrollment and original documents.

Even three! But it is imperative that one of them be at the place of registration. The other two are of your choice. To apply to multiple schools, be aware of the application period. Apply for a residence permit by June 30 to retain the right of priority admission, and from July 1 you can apply to the educational institution you are interested in. Just in case, check the terms in the chosen school: in different educational institutions they may vary slightly.

If the child is enrolled in a vacant place, do not forget to withdraw the application from the school of residence and take the full package of documents to the selected school. Making temporary registration in the area assigned to the selected school will increase the chance of enrollment.
Remember that if the school does not have enough places for all the children, it may refuse.

A child's health problems that require special conditions for the educational process, and the school cannot provide them, can become an obstacle. Age may be another reason for rejection. According to the law "On Education", children are admitted to school after 6 and a half years. But if the level of preparation of your child is so high that he should be at his desk ahead of time, the educational institution should consider your situation individually.

Your child's chances of not getting into school increase dramatically if you fail to submit your paperwork on time. Everything is elementary: you missed the deadline for submission, all the places in the school were taken, your child simply has nowhere to be placed.

But it may be that the child does not have enough space, even if the parents meet the deadline. This happens when the number of children with priority admission exceeds the number of places.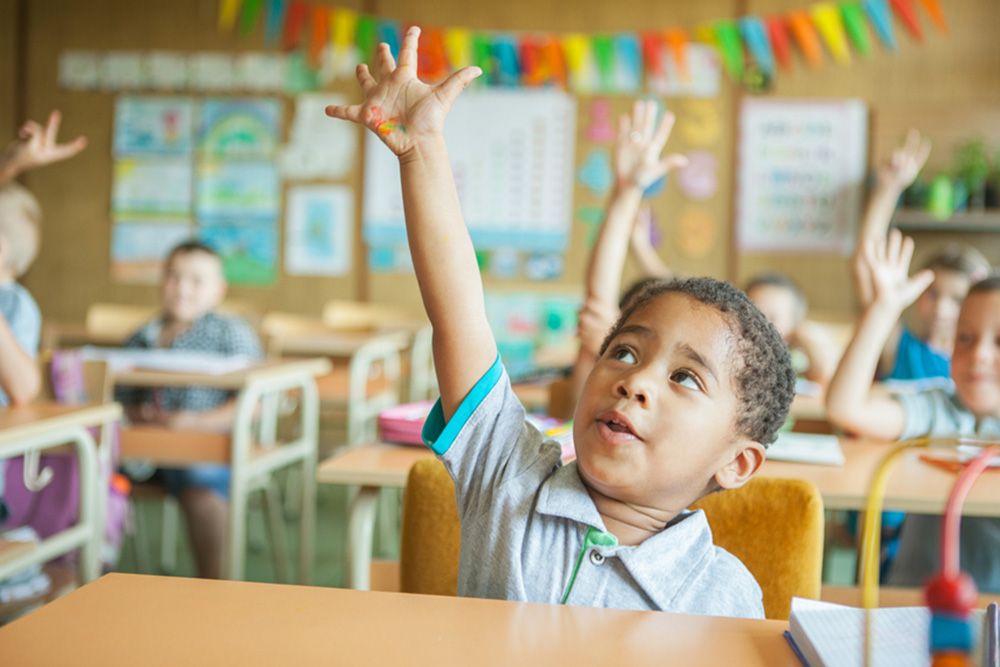 Then the school management is forced to refuse someone. This is rather an exception to the rule, but you have to be ready for everything. Have you applied to several educational institutions at once, just in case?

Although the law "On Education" speaks of equal rights in admission to school, there are children with a priority right:

children of employees of the Ministry of Internal Affairs, police and bodies equated to them;
children of employees of the Ministry of Internal Affairs, police and bodies equated to them who died or died from injuries or while on duty;
children of employees dismissed from the Ministry of Internal Affairs and the police who received injuries in the line of duty that prevent them from continuing their service;
children of servicemen at the place of residence of their families;
children of servicemen who perished (deceased) during military service.
In December 2019, the President signed into law a law amending the Family Code and the Law on Education. Now, those children whose brothers and sisters are already studying in this educational institution will also have an advantage in enrolling in primary school. Registration on the territory assigned to the school in this case will not be taken into account.

The law stipulates that children must not only be relatives but also live together. That is, if after the divorce of the parents one child remained with his mother, and the other with his father, they will have to act on a common basis.

Enrollment in the school is possible in several ways:

apply to the school personally with the child, after specifying the list of required documents;
through the MFC in accordance with the area of ​​residence or through the Center for Municipal Services;
using a single portal "Gosuslugi".
Electronic registration is convenient because it is much easier to apply to several schools at once than to personally knock on the thresholds. It is also useful to remember that through the State Services portal, applications for registration can be submitted until September 5 of the year of the start of training.

Remembering the list of documents is as easy as collecting it
Share
If the child has the right to enroll in school out of turn, present a document confirming this. The certificate is valid for 20 days from the date of issue and is issued on the official letterhead of the issuing organization, signed by the head, certified by the seal of the organization, the date of issue of the certificate is indicated.

Foreign citizens and stateless persons must submit all documents in originals with photocopies and translation into Russian, certified by a notary. In addition, it is worth taking care of documents confirming the relationship of parents and children, as well as the right to legal stay in Russia.
To apply online, first check that you are registered on the State Services portal. Registered? Select the catalog of services and click the category "Education". Then - "Record in an educational institution." In the menus that open, select "Get a service", then "Create a new draft", click on the item "Primary enrollment in the 1st grade". In the window that appears, enter the details of the applicant (parent, guardian), then - the future student.

Here you need to specify the following:

Full name and date of birth of the parent;
series and number of the passport of the Russian Federation, by whom and when issued;
In the list of the child's details, indicate:

date of birth and gender;
full details of the birth certificate;
registration address.