How to parent a child with oppositional defiant disorder
How to Discipline a Child with Oppositional Defiant Disorder: ODD Help
1 of 12
Oppositional Defiant Disorder (ODD) in Children
Every parent of a child with attention deficit hyperactivity disorder (ADHD or ADD) knows what it's like to troubleshoot behavior problems — your child saying no to requests or blurting out disrespectful retorts.
Children with ADHD and oppositional defiant disorder (ODD) take defiant behavior to the extreme. They have a pattern of angry, violent, and disruptive behaviors toward parents, caretakers, and other authority figures. These children require smart, specific oppositional defiant disorder strategies — and more than their fair share of patience.
"Choose your battles carefully, and find humor in every situation." -Robin, Colorado
2 of 12
ODD and ADHD: Stats and Facts
Forty percent of children with ADHD also develop ODD.
Before puberty, ODD is more common in boys; after puberty, it is equally common in both genders. About half of all preschoolers diagnosed with ODD outgrow the problem by age eight. Older kids with ODD are less likely to outgrow it. Oppositional defiant disorder may persist into adulthood.

"It is imperative to believe in yourself and to see your child as an asset to the world." -Ruth Ann, Ohio

Parent Discipline to Deal with a child with ADHD and ODD

3 of 12
ODD and ADHD: The Links
A child's oppositional behaviors aren't intentional. Experts think that ODD is linked to intense impulsivity. Not being able to control impulses, combined with the stress and frustration of trying to get on top of ADHD symptoms every day, lead some children to lash out, physically and verbally.

[Symptom Test: Oppositional Defiant Disorder in Children]

A child with ODD and ADHD will need specialized attention and a smart strategy to parent.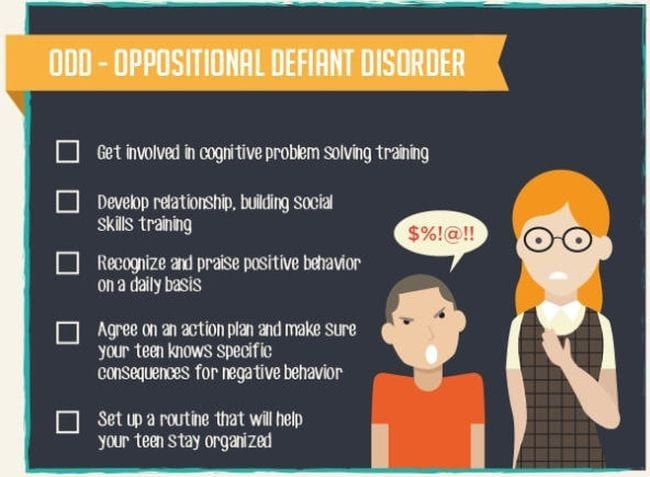 4 of 12
How to Diagnose a Child with Oppositional Defiant Disorder
Every child will act out and test his boundaries. It may be hard to know whether a child is normally defiant or has ODD. Consult a therapist trained in childhood behavioral problems. He should also screen for anxiety and mood disorders — each of which may cause oppositional behavior. Left untreated, ODD can evolve into conduct disorder, a more serious behavioral problem.

"Disengage when he is out of control, wait for the 'crazy' to stop, and re-approach." -Cheryl, New Jersey

A sad child lies on the gravel of a school playground.

5 of 12
How to Treat a Child with Oppositional Defiant Disorder
Treatment strategies for co-existing ODD and ADHD start with controlling ADHD symptoms. When a child's hyperactivity, impulsiveness, and inattention are reduced, there is usually an improvement in ODD symptoms.
Stimulant medications have been shown to decrease ADHD symptoms, as well as those of ODD, by up to 50 percent.
6 of 12
How to Discipline a Child with Oppositional Defiant Disorder
If a child with ODD doesn't respond well to stimulants, some doctors prescribe the non-stimulant atomoxetine (brand name: Strattera). In one study, researchers found that the medication significantly reduced ODD and ADHD symptoms. However, higher doses of the medication were needed to control symptoms.

[Free Download: Why Is My Child So Defiant?]

Adult man screams at a child. Father is angry at his son. Silhouettes of parent and child. Education, punishment, suppression, abuse, growing up.

7 of 12
Change a Child's Behavior — by Changing Yours
The treatment of choice for ODD is parent management training. Parents are taught to change their reactions to a child's behavior — good and bad. Training involves using carrots and sticks — giving well-defined rewards and praise when your child cooperates, and consequences for misbehavior.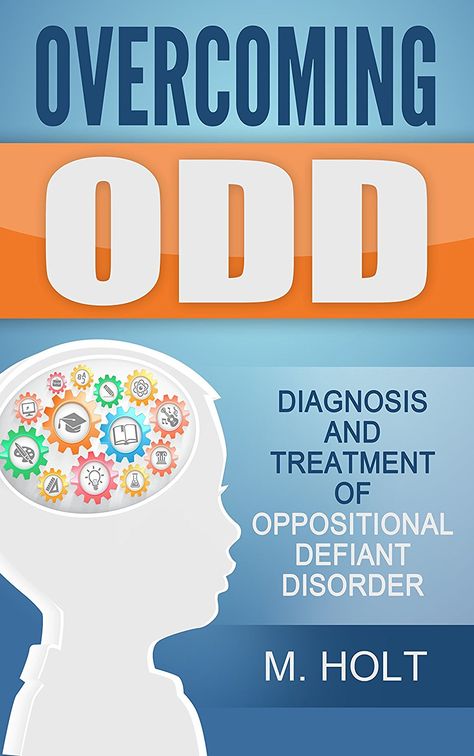 Therapists will also work with a parent and child together to solve specific challenges.

"I am strong-willed as well, so it has been a battle of the wills. But instead of trying to change my daughter, I changed myself. It wasn't easy, but when she became defiant, I said to myself, "I will not buy a ticket to this show." I ignored her, no matter how she tried to pull me in. She stopped almost immediately." -Ramona, Florida

Get Everyone on the Same Page: Parent Discipline When Dealing with a Child with ODD and ADHD

8 of 12
ODD Discipline in Three Steps
ODD experts find the following strategy effective for parents: Ask your child with ODD calmly to do something. If he doesn't respond to you in two minutes, gently tell him, "I'm asking you a second time. Do you know what I'm asking you to do — and the consequences if you don't? Please make a smart decision."
If you have to ask a third time, he suffers the pre-arranged consequence — no TV or video games for an hour.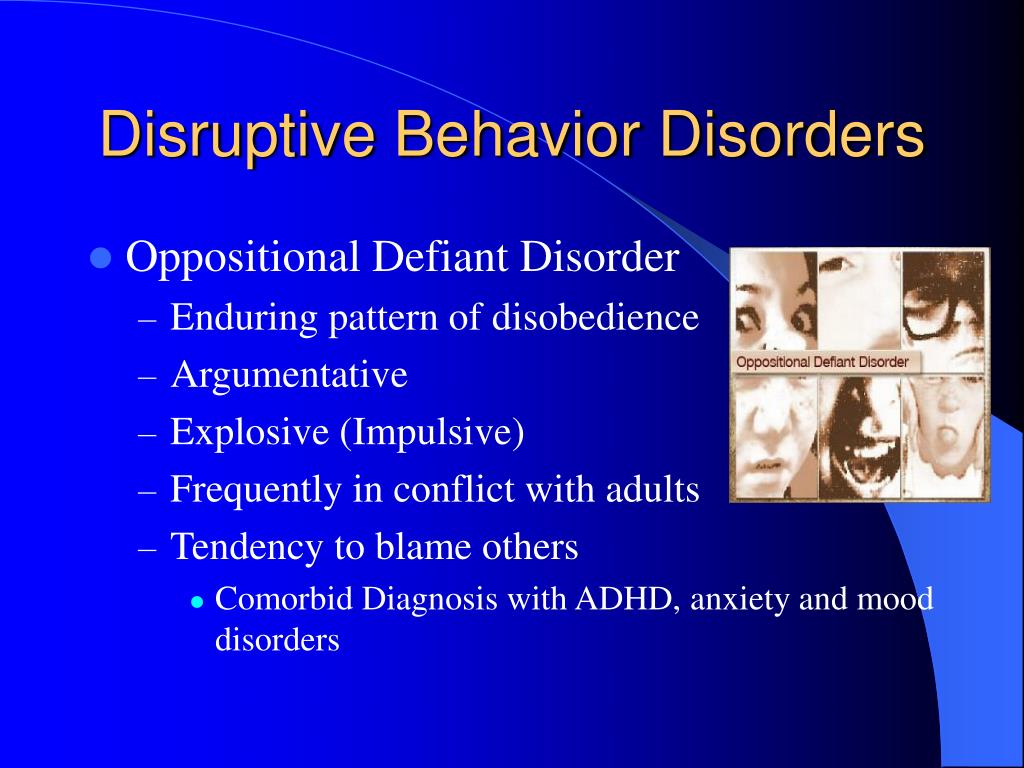 Whatever it is, the consequence should fit the misbehavior for it to matter to your child.

"Including my teenage son in the conversation and allowing him to help formulate a plan gives him ownership of his behavior." -Stephanie, New York

mother and boy with ADHD talking about his behavior, using the one-minute "think through" tool

9 of 12
Get Everyone on the Same Page
For behavior therapy to work, all of the caring adults in the child's life should use the same discipline strategies that you do. Grandparents, teachers, nannies, and other adults who spend time alone with your child with oppositional defiant disorder must understand which carrots and sticks you use and, above all, use them consistently. If one of them gives into your child's bad behavior, it can undermine your discipline program.

"Both parents need to support each other and be on the same page." -An ADDitude Reader

Mindfulness also helps when dealing with angry outbursts.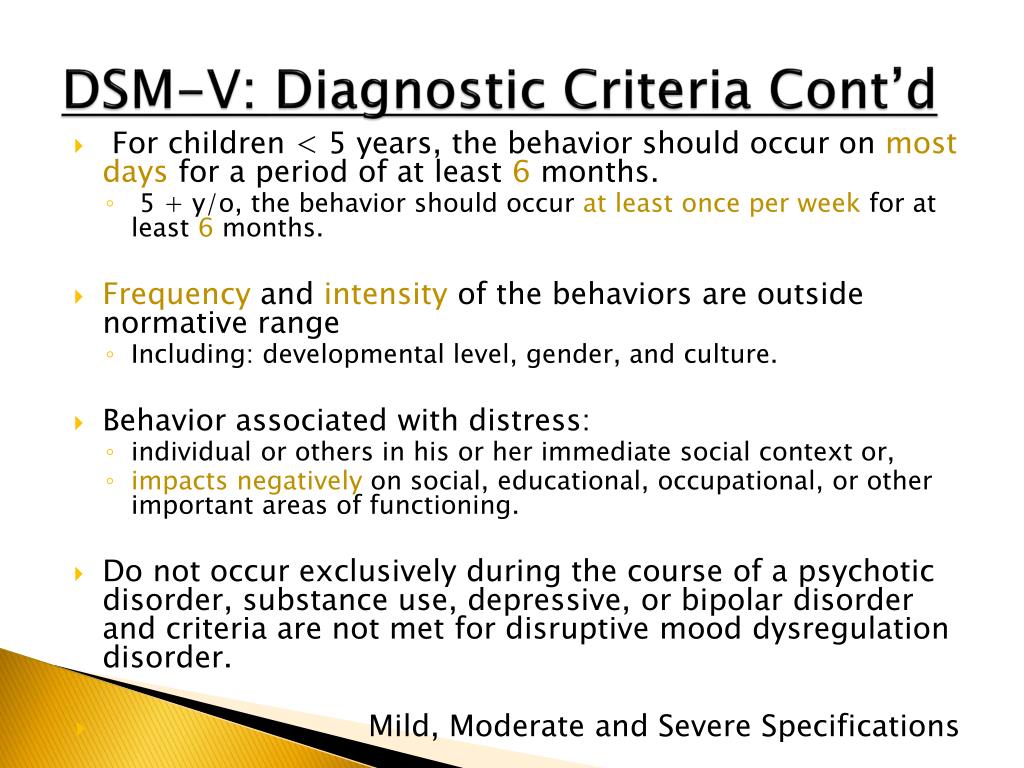 Children with ADHD or ODD can be rude, defiant, and sometimes downright obnoxious. How do parents keep their cool? Mindfulness teaches you that the only person you can control in any confrontation is yourself. If you regroup and focus on your breathing before you react, you'll find yourself […]

10 of 12
Do Not Take ODD Personally
It is difficult for a parent to remain calm when a child with ODD is verbally abusing her, but don't overreact. Yelling or spanking may worsen a child's oppositional behaviors. Stay calm and emotionally neutral amid your child's defiance.

Oppositional kids have radar for adult hostility. If they pick up your anger, they're going to match it. Figure out your coping strategy ahead of time so that you can remain calm when triggered by your child's behaviors.

Parents with Children Playing Game at Home. Flat Cartoon Mother, Father and Two Daughter Different Ages Spending Time Together in Living Room. Happy Parenthood and Childhood.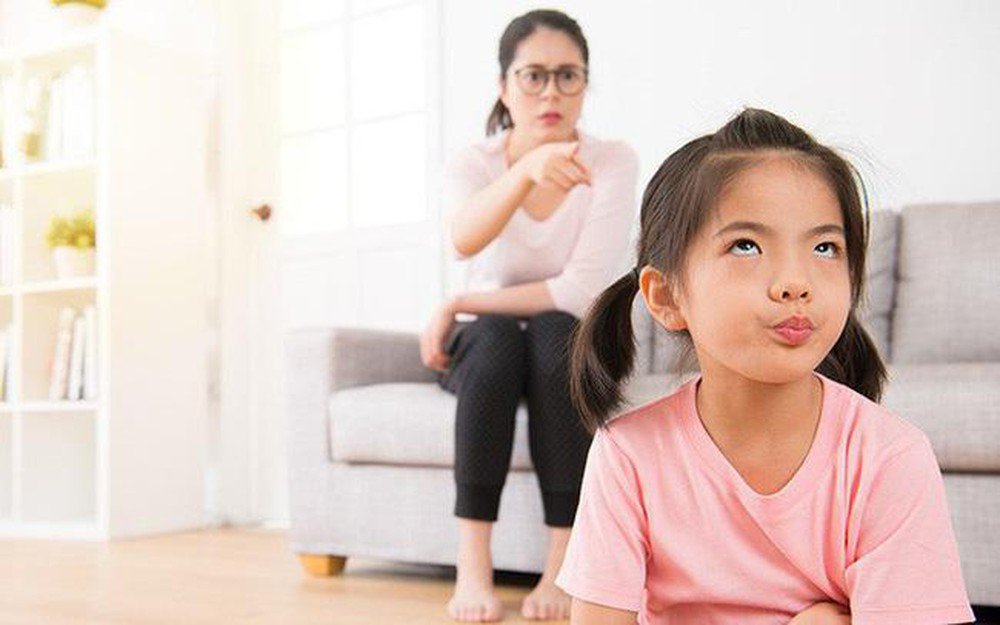 Vector Illustration

11 of 12
Practice Positive Parenting
Helping parents learn to praise good behavior is one of the toughest challenges therapists face. Many parents are so focused on bad behavior that they stop reinforcing positive ones. A few tips for dealing with ODD in children:
Specify the praiseworthy behavior
Be enthusiastic while not overdoing it
Finish up with a non-verbal gesture — a kiss on the cheek or a hug
silhouette of little girl holding parent hand at sunset sky

12 of 12
Be Creative and Be Consistent
The more creatively you tailor your program of rewards and punishments to your child's specific abilities and needs, the better. Her needs change as she grows. Creativity is important, but consistency is vital to success. Consistency in the way you treat your child — setting rules, conveying expectations — is the key to parenting a child with ODD.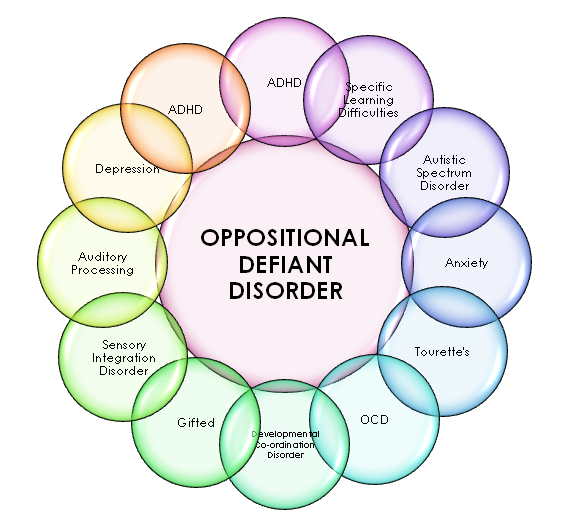 [Read This Now: Facts About Oppositional Defiant Disorder and ADHD]
Parent Management Training for ADHD
Call it being strong-willed or spirited. Either way, argumentative and explosive behavior is common in children with attention deficit disorder (ADHD), and it can exhaust patient, loving parents. Whether your child's defiance is limited to a handful of issues — doing homework or cleaning his room — or he meets the criteria for Oppositional Defiant Disorder (ODD), there are strategies that can turn around difficult behavior.
"About 65 percent of kids will develop ODD within two years of being diagnosed with ADHD," says Russell Barkley, Ph.D., clinical professor of psychiatry at Medical University of South Carolina, and author of Your Defiant Child (Guilford Press). "Kids with ADHD are 11 times more likely to have ODD than anyone else in the population. The two conditions go together."
Kids with ADHD find it hard to regulate their emotions.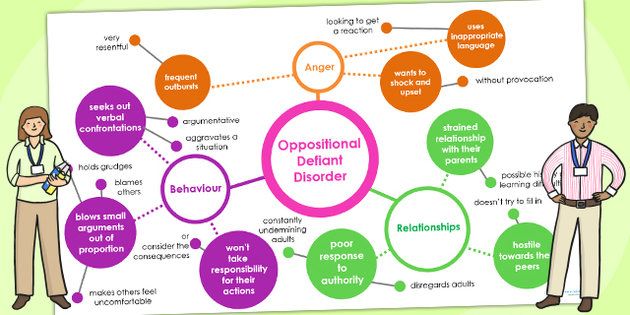 "Defiant children are reacting from the emotional centers of their brain, and they're not thinking, 'If I do this, I'll get in trouble,'" says psychotherapist Joyce Divinyi, author of Discipline That Works: 5 Simple Steps (Wellness Connection). "Defiant behavior is an emotional impulse, not a thoughtful action."
The more severe a child's ADHD symptoms, the more likely he is to behave defiantly. Getting symptoms under control with medication, cognitive behavioral therapy, or both, may lessen defiant behavior. Parenting style also plays a big role in the severity of a child's defiance — parent management training can help.
"Parents should understand that this is difficult behavior to address," says Barkley. "Your child is yelling, screaming, fighting, pushing and hitting, and it can escalate to destructive behavior and, sometimes, violence. You may be tired. You may have had a tough day at work. You may have another child who's demanding your attention. Maybe you're depressed.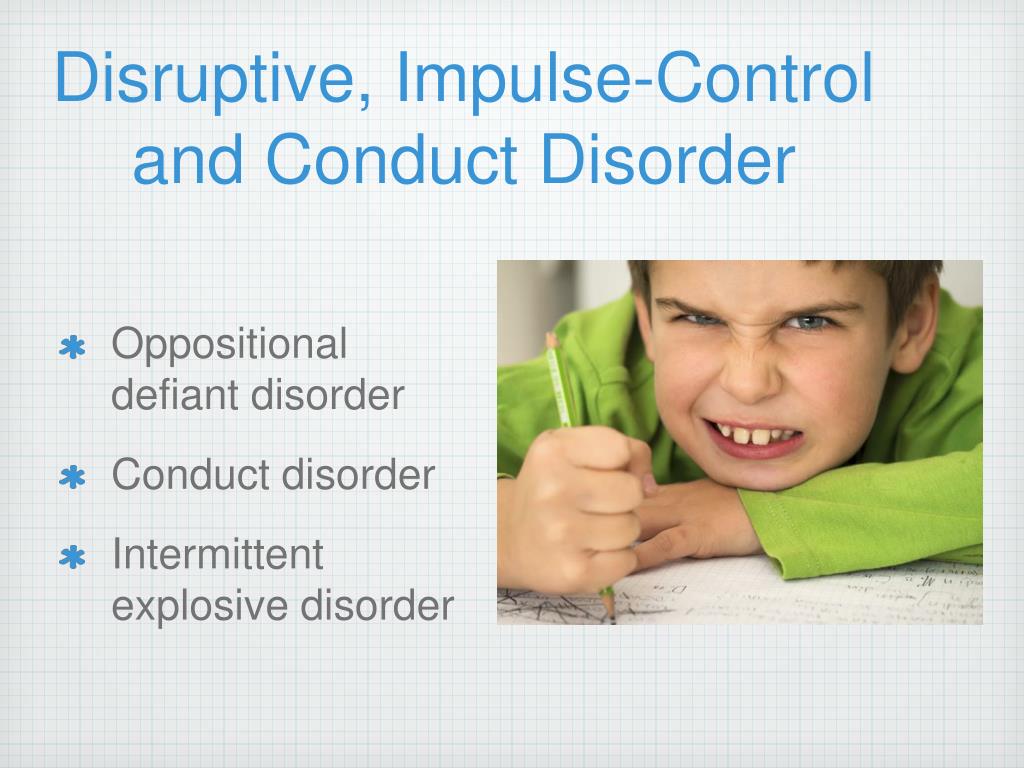 Or maybe you also have ADHD, and have trouble regulating your own emotions."
Parents of ADHD children face these situations many times more than other parents do, he adds, and are more likely to give in some of the time. That's why parent training is so important. It gives you the skills, support, and help you need to be consistent.
[Self-Test: Could My Child Have Oppositional Defiant Disorder?]
How Parent-Training Programs Work
The American Academy of Child and Adolescent Psychiatry recognizes two treatments for defiant behavior — parent training and Collaborative Problem Solving (CPS). Since kids don't develop the skills needed for CPS until they are 10 or older, parent training is probably the best option for younger kids.
The premise: Defiant behavior results when children realize that they can get what they want by behaving badly. You say to your child, "Turn off the video game and do your homework," and your child refuses and argues with you.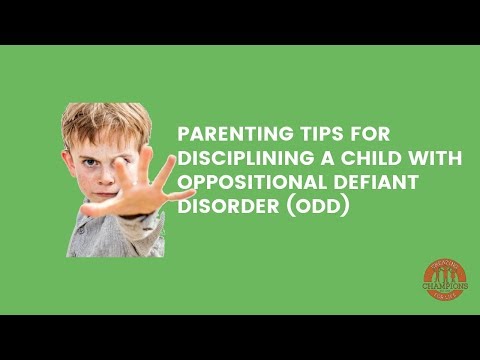 If you stand your ground only half the time, you set the stage for defiant behavior. "It doesn't have to pay off every time to make it worthwhile for him to fight; it's only got to pay off some times," says Barkley. Experts call this pattern of interaction "the coercive cycle."
How it works: The goal of parent training is to break the cycle and help parents discipline their children more effectively. "Kids who are defiant cause stress in families," says Rex Forehand, Ph.D., professor of psychology at the University of Vermont, and coauthor of Parenting the Strong-Willed Child (McGraw-Hill). "To turn the behavior around — and I know everyone has heard this before — parents need to be consistent, set limits, create structure, and be positive."
Parent training teaches you these skills in two parts. 1) You show your child what you want from her, give her incentives to behave that way, and reinforce positive behavior by giving approval, praise, recognition, points, tokens, and/or rewards.
2) You learn strategies to correct negative, defiant behaviors — ignoring minor bad behavior and enforcing consistent consequences, like time-outs.
What you learn: How to give instructions in an authoritative way, use time-outs effectively, teach your child to think about the consequences of his actions, praise him, and create and use a rewards system.
[Train the Parent, Help the Child]
4 Parent-Training Courses: How to Choose
There are many parent-training courses available nationwide. Each program offers something unique.
1. Parent-Child Interaction Therapy
Parent-Child Interaction Therapy (PCIT) is offered in university-based centers and by individual therapists.
Best for: Parents of kids ages two to seven. PCIT involves one-on-one therapy with the parent(s), and possibly other family members, as well as the defiant child. You interact with your child in a room with a one-way mirror.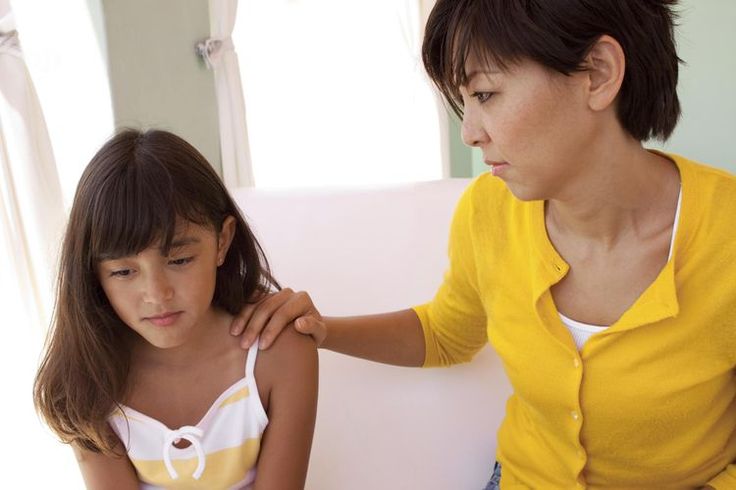 The therapist sits on the other side of the mirror, talking with you through a headset. "The advantage of communicating with the parent is that the child associates these skills with the parent, not with the therapist," says Timothy Verduin, Ph.D., clinical director of the Institute for Attention Deficit Hyperactivity and Behavior Disorders at the New York University Child Study Center.
Find a therapist: PCIT International
2. Helping a Noncompliant Child
Helping the Noncompliant Child, a program used with children and their parents, is outlined in Rex Forehand's book, Parenting the Strong-Willed Child.
Best for: Parents of kids ages three to eight. You read and follow the instructions in the book, participate in a group program, or work one-on-one with a therapist. "The child should be in the room with the parent, so the therapist can demonstrate the best response and encourage the parent," says Forehand.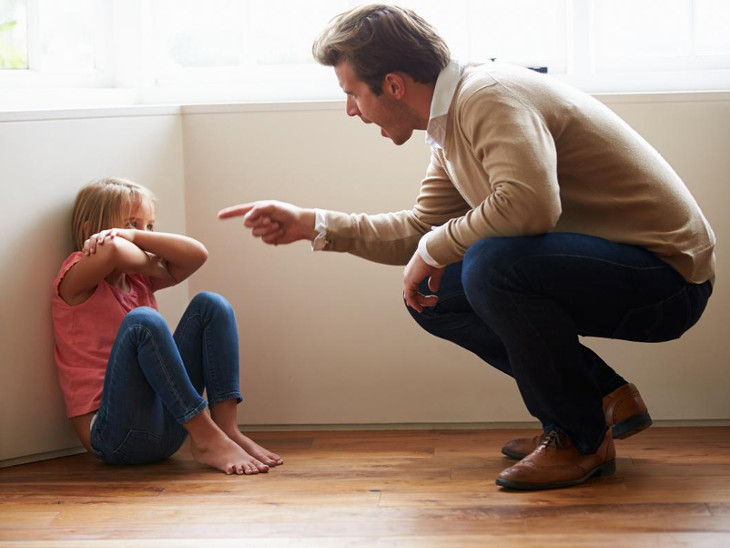 Find a therapist: Association for Behavioral and Cognitive Therapies (ABCT)
3. Your Defiant Child
Your Defiant Child program is outlined in Russell Barkley's book of the same name.
Best for: Parents of kids ages four to 12, especially those who are severely or persistently defiant. In the first four weeks, parents learn to give approval, praise, and recognition, and to establish incentives and tokens to encourage good behavior. The second four weeks teach parents how to correct defiant behavior, using such strategies as focusing on one problem at a time and acting within 10 seconds of the problem's occurring. Another element is called "Help the Teacher Help Your Child," in which parents use a daily report card to communicate with the teacher. Parents also learn how to adjust the rewards system as a child ages.
A weekly allowance works for 13-year-old Christopher Covello, of Norwalk, Connecticut, who was diagnosed with ADHD at five, and had occasional meltdowns and defiant episodes.
His mom, Jennifer, posts a list of chores on the refrigerator. If Christopher does them without argument, he is given an allowance at week's end. If he doesn't do them, or complains about it, he is docked part of his allowance. "He came up with the list himself, so he has ownership of this arrangement," says Jennifer. "We drew up a contract and both of us signed it."
4. Group Programs
Group programs teach the principles of PCIT to a group of up to 25 parents and have the added benefits of providing support to parents and costing less than private therapy. Three programs are: COPE (Community Parent Education), taught, continuing-ed style, at night by paraprofessionals to parents of children up to adolescents; Incredible Years, for parents of preschoolers, and focusing on early intervention to prevent defiant behavior from worsening; and Positive Parenting Program, targeting teens and also providing strategies for managing marital problems caused by defiant behavior.
Help for Violent, Defiant Teens
If defiant behavior hasn't been resolved by the time the child reaches his teen years, parent training won't help. You can't put a teen who is bigger and stronger than you in time-out. Enter Collaborative Problem Solving (CPS), a program created by Ross W. Greene, Ph.D., associate professor of psychiatry at Harvard Medical School, and described in his book, The Explosive Child (HarperCollins).
The premise: Defiant children with ADHD aren't being willful or manipulative. Their defiant behavior results from a shortage of emotional and behavioral skills. Proponents of CPS see defiant behavior as a learning disability. "Instead of having trouble with reading and math, these kids have trouble with problem-solving, flexible thinking, and frustration," says J. Stuart Ablon, Ph.D., director of Think:Kids, at Massachusetts General Hospital.
How it works: The program gives kids skills they lack — from social skills to executive-function skills — instead of using a reward-and-punishment system.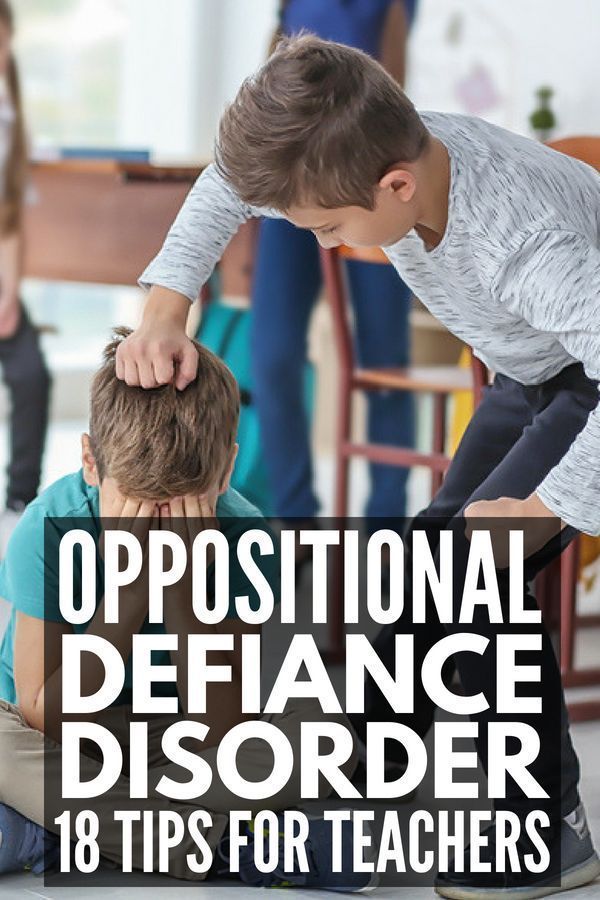 The first step is to identify and understand the child's concern about a problem (completion of homework or chores), and reassure him that the problem will be resolved by the child and the adult together. The second step is to identify the adult's concerns about the same problem. The third step invites the child to brainstorm solutions with the adult, to find a plan that is mutually satisfactory.
What you learn: How to ask your child questions in a way that helps him explain what sets off his defiant behavior; how to share your own concerns with him and help him share his.
CPS turned around 12-year-old Armen Afarian's behavior problems at school. When he was in middle school, Armen was sent to detention for what the teachers saw as defiant behavior during recess. The rule was that, when the bell rang, students had to freeze and hold the basketball, and walk back to class. On some days, Armen would shoot another basket after the bell rang, causing him to wind up in detention.
Armen's mom, Debra Ann, who had been through CPS therapy with her son, called a meeting with his teachers to discuss solutions to the problem. Armen said, "I do stop sometimes, because I've ended on an odd number of shots. If I don't stop when the bell rings, it's because I'm on an even number, and I can't end anything on an even number."
"We won't punish you, because that's not going to change anything," said one teacher. "How do you think we could solve this problem?" Armen answered, "Recess is 15 minutes; I could stop on an odd number if I know we're getting close to the end of recess."
No matter which approach you take to managing your child's defiant behavior, the rewards go beyond avoiding meltdowns. By improving the way you interact with your child, you'll improve your relationship and boost his self-esteem and self-confidence. Those benefits last a lifetime.
[Free Download: 4 Parent-Child Therapies for Better Behavior]
5 Discipline Rules for Parents of Violent, Defiant Children and Teens
Tip #1: Combined therapy — a discipline program plus medication — is best for defiant behavior.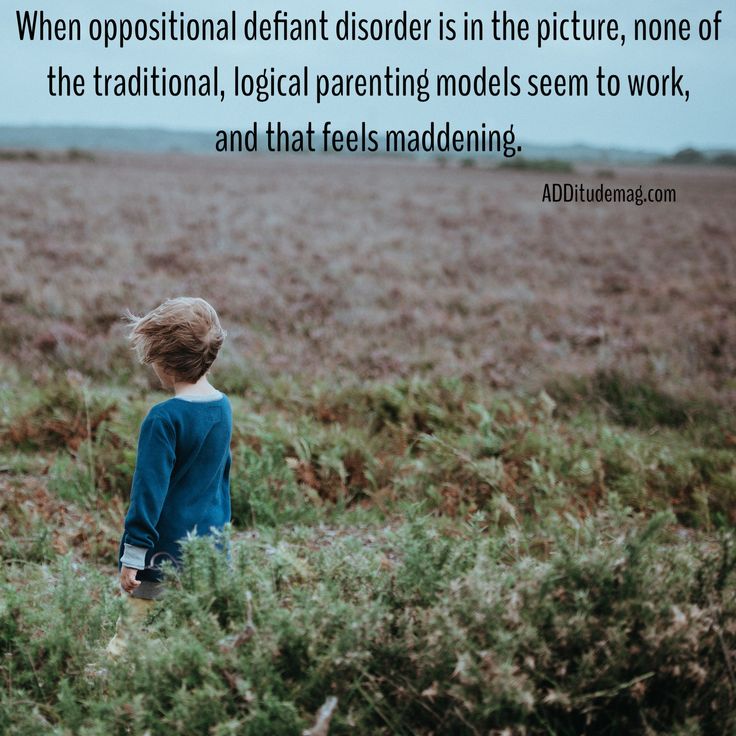 ADHD medication can help a child manage his emotions better, so he's less likely to react explosively, but it won't change his defiant behavior.
Tip #2: Remember that a child's behavior often gets worse after participating in a defiance program, says Tim Verduin, of New York University. Because he isn't getting the response from you that he wants, and that he's used to, he escalates his negative behavior to get it.
Tip #3: If your child's tantrums seem more explosive and frequent than her peers', she may have ODD. As many as five percent of all children have ODD, but 65 percent of kids with ADHD also have ODD, according to some estimates.
Tip #4: "It's never a good idea to make a rule that you can't enforce all the time," says Joyce Divinyi, author of Discipline That Works: 5 Simple Steps. "Defiant kids play the odds. If they can get away with defiant behavior one time — it may be only one in six — they will shoot for that one.
"
Tip #5: It takes six months to change defiant behavior, says psychologist Joyce Divinyi. "I encourage parents to get coaching or support during this challenging time. Tell a therapist, 'I've read this book, or I'm doing that program. It makes a lot of sense to me, but I need support while we're getting through it. What do you suggest?'"
A Discipline Makeover for Curbing Violent, Defiant Behavior
Before: You pick up your child at a friend's house, and say, "It's time to leave. Would you please put the toy back on the shelf?" Your child continues to play with the toy. You repeat yourself, a little louder. He continues to play with the toy. You say, "I'm counting to three, and if that toy is not back on the shelf, you won't be able to play with Johnny again." Your child hugs the toy closer. You grab the toy and put it on the shelf, and your child starts to cry, kick, and yell.
You're embarrassed, and, to calm him down, you say, "OK, you can play with the toy for two minutes, and then we have to leave.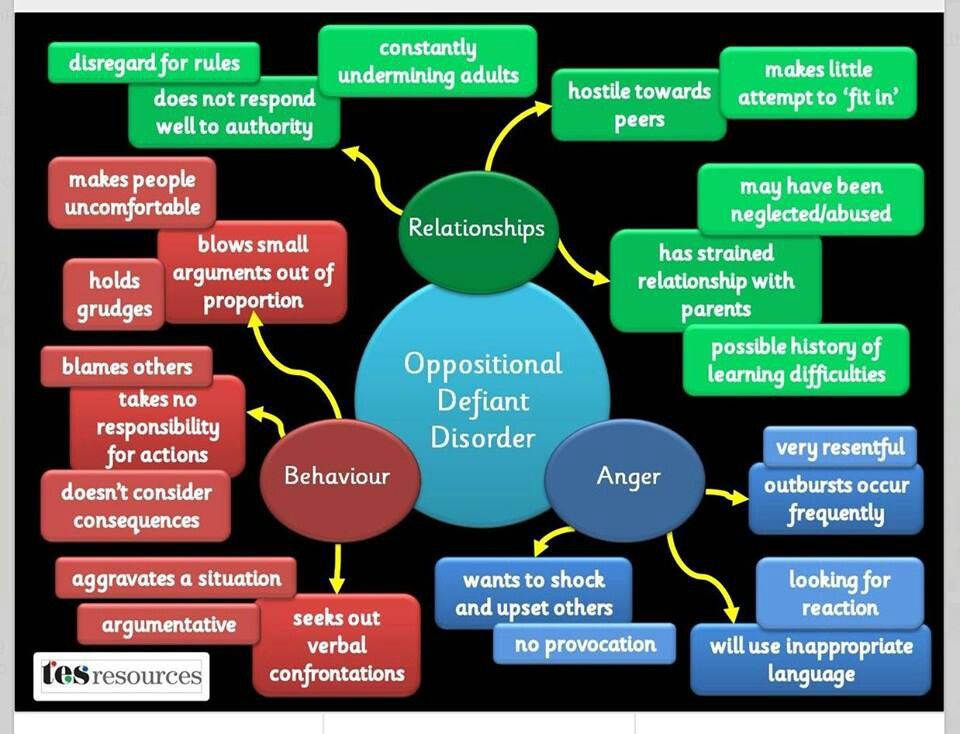 " You turn to Johnny's mother and make plans for next week's play date. In less than a minute, you have taught your child that if he throws a fit, he gets what he wants. By not following through on a consequence, you have undermined your authority.
After: You say, "It's time to leave. Please put the toy back on the shelf." You wait five seconds for him to comply, but your child doesn't move. You say, "If you don't put the toy back on the shelf, you will have to sit in time-out." You wait five more seconds. Nothing. You say, "Because you didn't do what I told you to do, you have to sit in time-out." Your child rushes to put the toy on the shelf. You take the toy from your child's hands, put it back on the floor, and repeat what you said: "Because you didn't do what I told you, you have to sit in time-out." Then you bring your child to a time-out area, and say, "Stay there until I tell you to get up."
Three minutes later, you ask your child, "Are you ready to put the toy on the shelf?" If your child says yes and does it, the time-out ends.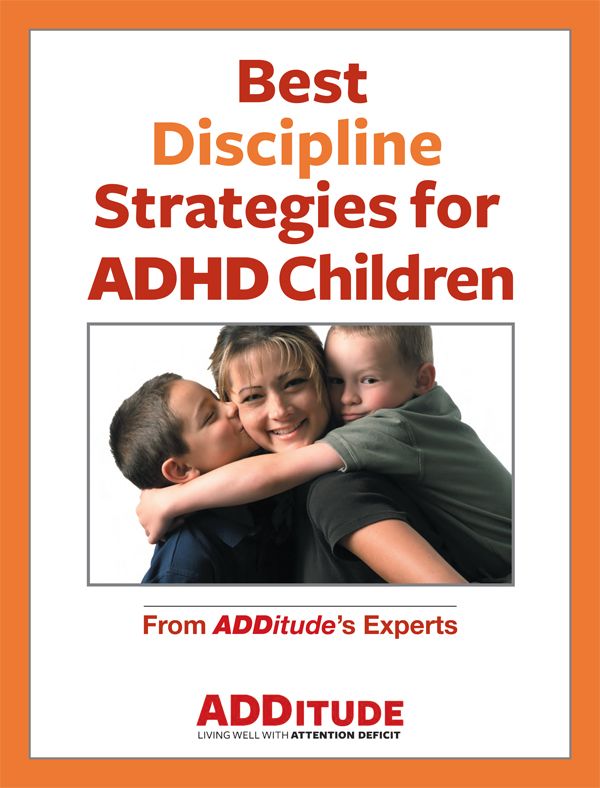 If not, the time-out continues until he is ready to do it. When he finally does it, you say, "Fine" or "OK," but do not praise him. Immediately after this encounter, give a command that is easy to follow, something like, "OK, now please get your coat." If your child does it without being asked again, as most children will at this point, say, "Thank you for listening the first time. I'm very proud of you." Then give him positive attention, so that he can see your relationship has not been damaged.
The time-out must end with the same command by which it started, so your child knows he has to do what you want eventually.
Facebook
Twitter
Instagram
Pinterest
Previous Article Next Article
how to raise a child with oppositional defiant disorder — Such things
Maria easily and simply talks about her very difficult son. It is much harder for her to talk about how she felt, especially in the most difficult times.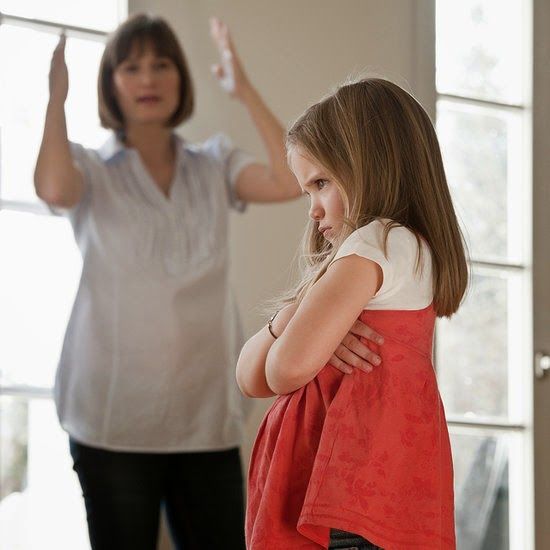 "At some point, the most terrible thing happens - you begin to understand that you hate your child"
— Yes, all children can sometimes piss off their parents. But even in a calm state, I caught myself on this thought: I hate him, I don't want tomorrow to come and everything starts anew.
A few years ago, Maria's eight-year-old son was diagnosed with Oppositional Defiant Disorder (ODD).
- Endless protests, breakdowns, tantrums, fights, invective language - Maria calmly and quickly lists what happened to her son almost every day. Little Vanya could curse everyone around him on the street or in the clinic. "Mom, I'm not going anywhere with you because you're a bitch."
From the outside, it may seem to people that the parents neglected their child, but in fact this is not so. Features of the nervous system of children with ODD force them to go to a constant rebellion.
- A fundamental thing. My son does this not because he is bad and wants everyone around to swear, fight, and the family gradually turns into marginals.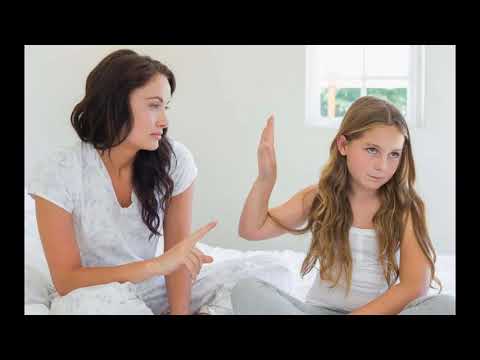 No one knows why, but he has such a need to protest.
Don't give up
Vanya started protesting from the very morning - against getting out of bed, brushing his teeth, he didn't want to get dressed, have breakfast, go anywhere. This regularly led to delays, and even more often to the disruption of plans. The family had to stay at home and cancel everything.
— Even going to the toilet was a special operation for us. No negotiations and motivation worked. The main idea is not to give up. This is a manic opposition and a desire to do what he wants at all costs and to assert himself in this way. We went crazy because we could not agree with him. Can't figure out what he wants. This is not a bargaining for privileges - he does not get some meaningful thing in the end. This is protest for the sake of protest. War for the sake of war.
When Maria took Vanya away from school, he again began to protest - he could refuse to go with her. Or even worse - break loose in the middle of the road and run away.
The boy regularly ran away from his grandparents and nanny. At the same time, the child could run across several roads alone, hide in the entrance and drop calls from their parents.
- And this is the worst thing: he runs away, I pull his hand, he starts to fight, yell, send me three letters, and all this happens in public and looks terrible. And he could really fight. Going to the doctor was the worst. Examination, tests or dental treatment quickly turned into a scuffle.
Vindictiveness and disobedience
Oppositional defiant disorder is rarely spoken about in Russia, but the prevalence of this diagnosis in children and adolescents is high - from 2 to 15%.
A child with ODD easily and repeatedly loses his temper, despises adults and argues with them, fundamentally refuses to obey any rules, deliberately annoys others. The main symptoms of the disorder include anger, irritability, vindictiveness and disobedience, lists the children's psychiatrist Elisey Osin.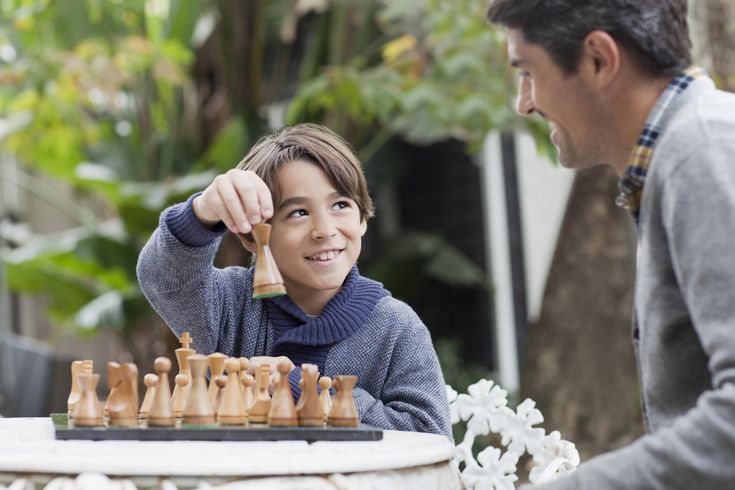 Maria also turned to this specialist for help. According to her, in Russia, for parents of children with oppositional defiant disorder, everything is focused on him, there are practically no other good doctors in this area.
— I literally tortured poor Osin with endless questions: "Well, why? What does my son want from me?
Valeria also signed up for a consultation with Osin. Her son Konstantin is 12 years old, he does not have a confirmed diagnosis, but Valeria and her husband suspect that the boy has OVR: the child protests against any proposals, seeks to dominate, fundamentally disobeys adults.
It was only in March of this year that they first learned about this diagnosis from other parents. The family made an appointment with Aspen, but they were put on a waiting list for four months. Tentatively, the consultation will take place only in July, the doctor's workload is too high.
- Lack of information is the main problem. We know how to cure a leg, an arm, but not the psyche, says Valeria.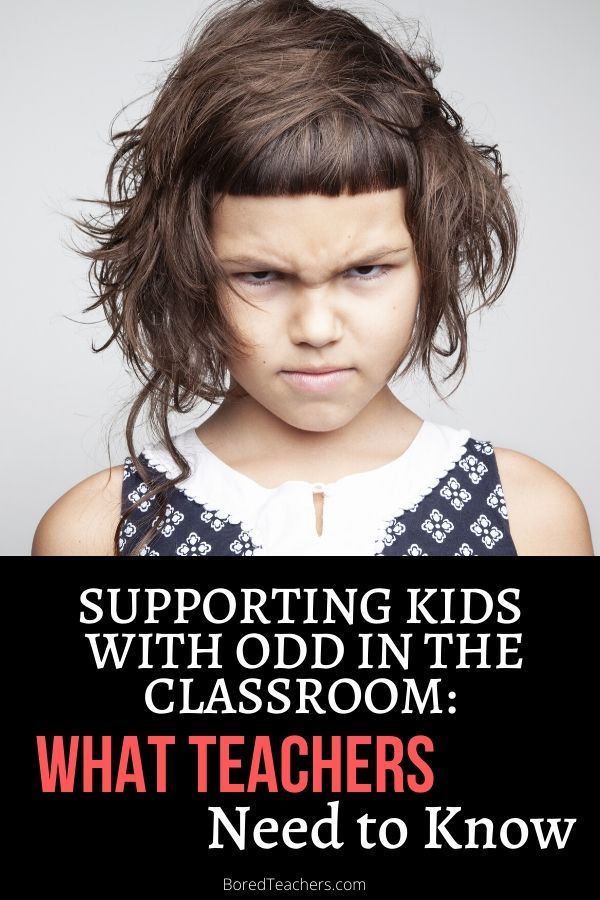 - I want as many people as possible to know that there is such a diagnosis, as well as methods of therapy. Yes, in Moscow, yes, it is expensive. But children and their parents can be helped.
Everything is getting out of control
Osin is sure that ODD, like other conduct disorders, is of great social importance, because the diagnosis can affect the child's future. Some children and adolescents with these characteristics may develop behavioral problems in adulthood: drug use, breaking the law. OVR can also be a harbinger of depression.
— In this area, child psychiatry concerns us all. Some tangible number of people who are in prisons are those who in childhood had one or another diagnosis of conduct disorder from attention deficit hyperactivity disorder (ADHD) to ODD, says the psychiatrist.
Many children with ODD experience problems with peer relationships. As a result, they may begin to group with other children with special needs or remain completely alone.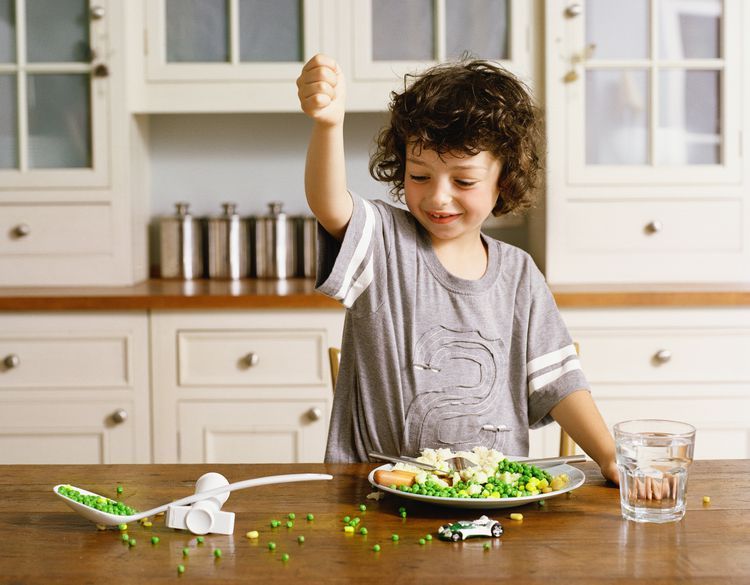 My son has no friends. Few people can withstand such a character, says Valeria. He seeks to dominate. Therefore, he only has online friends with whom they only exchange jokes, but he has no real human intimacy with anyone.
It was also difficult for Maria's son Vanya to communicate with other children - everyone had to play exclusively by his rules. Next to the boy, even adults lost control and tried to educate him with "grandfather's methods."
- We got to the point because he started to strain other people. To the point that someone could catch him, start shaking him and shouting: "What are you doing?" I realized that it was all completely out of control.
Life is subject to the rhythms of the child's mood
Oppositional defiant disorder affects the quality of life not only of the child, but also of his relatives. Maria's family was no longer invited to visit, no one wanted to spend time with them. Other children were afraid of Vanya, and their parents tried to avoid the boy's bad influence.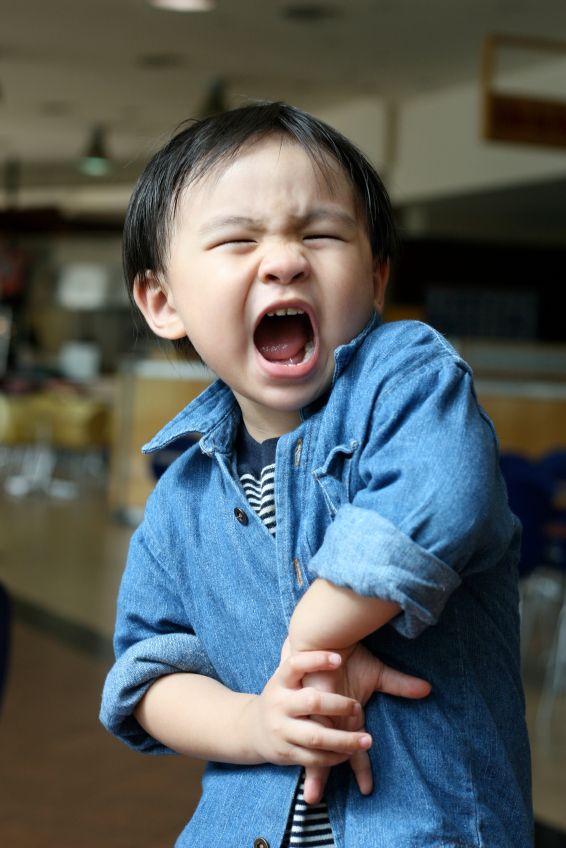 "No one wanted their child to know the word "bitch" before they got to know the work of [rapper] Morgenstern," says Maria. - As a result, our whole life was subordinated to the rhythms of the child's mood - I wonder if he won't be wedged today?
Elena Feda's son is five years old, he is also suspected to have ODD — due to his young age, the diagnosis is still in doubt. The family turned to specialists for help because at the age of three the boy could not go to kindergarten - he began to attack children. Elena could not get out of the decree and was forced to quit her job.
- It would be understandable if they didn't share the toys. But I came to pick him up from kindergarten, we get dressed, and for no reason he breaks down, runs up to the boy and hits the child with his fist on the head with all his might, although he didn't even look in his direction. Hitting and laughing - provokes.
After the birth of the child, Elena experienced postpartum depression, the dismissal worsened her condition, the woman repeatedly had suicidal thoughts.
She was not fully aware of what she was feeling, and turned to a psychiatrist only in August last year. Before that, it seemed to Elena that it was impossible to feel differently with such a child. She was prescribed antidepressants.
— It's very difficult for me to talk about this now — Elena needs a pause to continue her story. "I have always been in despair. This is not what I expected from parenthood. Such a constant disagreement with everything in the world ... We could not brush our teeth for weeks. Neither cartoons, nor songs, nor talking brushes helped, I even played a theater of brushes for him.
"It's like you're constantly in a war that will never end," Elena says of life with a child with ODD.
Hands covered in black circles
Oppositional defiant disorder often occurs in association with a range of other disorders. Maria's son has been diagnosed with Asperger's syndrome, and Elena's son is suspected of Attention Deficit Hyperactivity Disorder - as in the case of ODD, the boy has not been diagnosed due to his young age.
Therefore, it is important to identify comorbid disorders in OVR and treat them.
Children with ODD may receive individual psychotherapy or medication. Medication has not been proven effective for ODD, but if the disorder is associated with ADHD, this measure may help. Elena and her husband decided to correct their son's behavioral characteristics with the help of drug therapy.
— Fedya was very active from birth, he was already walking at nine months. At the same age, he began to show aggression - all my hands were covered with black circles, - says Elena. - He bit with all his might, dug his teeth into the skin, the whole family walked in bruises for two years. At two years old, he would not let me change a dirty diaper - he screamed, ran away, beat me.
The reaction of the two-year-old child was so violent that Elena could not change his diaper and change the boy's clothes for four hours. When Elena and Fedya started taking drug therapy, the family felt better.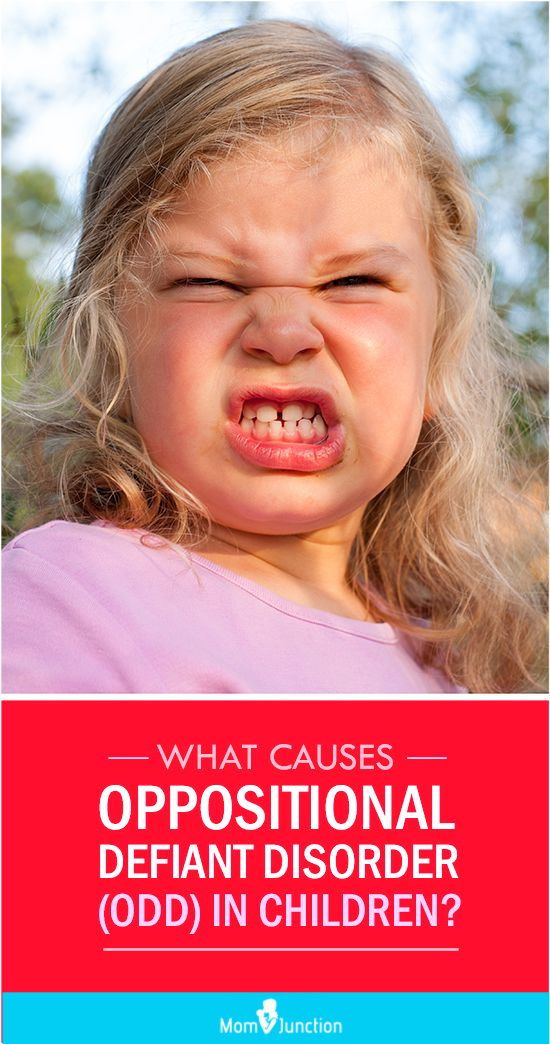 The child was able to go to the garden, and the mother was able to go to work.
— We are often told that we are worthless parents and do not know how to educate. But other parents do not need to have special skills to raise their children, so it is difficult for them to understand our experience - it's like a student assessing a graduate student, says Maria. - In order to raise such children, completely different skills are needed, [which require] self-education, classes with specialists and trainings.
Praise the exuberant 150 thousand times
Trainings are considered the most important method of therapy for oppositional defiant disorder. This is a course for parents and children based on the principles of social learning theory.
"I'm talking about it so cheerfully now, but it was very tough," says Maria. She laughs and jokes throughout the interview.
Vanya's behavior changed only after the family underwent such training last year. In the classroom, a clear methodology was introduced: parents need to write down the unwanted and desirable behavior of the child on the sheets.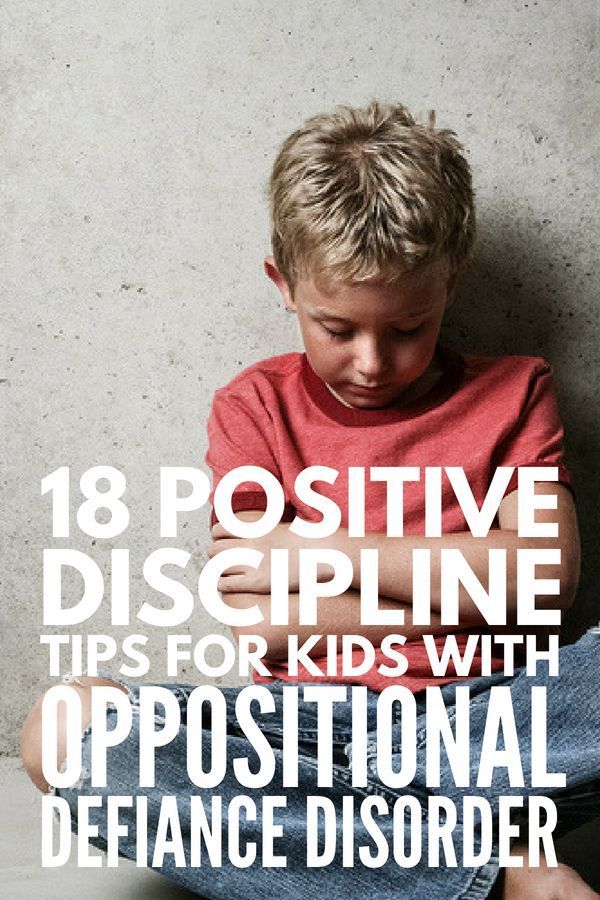 - For some, these rules will seem ridiculous. One of them is to brush your teeth without leaving the bathroom. The son loved to walk around and spray his paste all over the apartment. For us it was a real problem, it came to a massacre. Now he follows this rule on the machine.
The family also wrote out a list of swear words that should not be used and introduced a points system. On an A4 sheet, they printed out how many points a child can get for what things: three - for brushing their teeth well, or ten - for not being rude to their grandmother. Then they can be exchanged for sweets or a trip to McDonald's. The family started a separate chat in the messenger, in which the balance of points is updated daily.
— At these trainings, we found an "anti-tank" tool in our relationship with our son — praise, — says Maria. "Now we praise him according to certain standards, for such violent children this is a very effective tool. From the outside, we look like parents who have completely moved out, we praise an eight-year-old child 150 thousand times.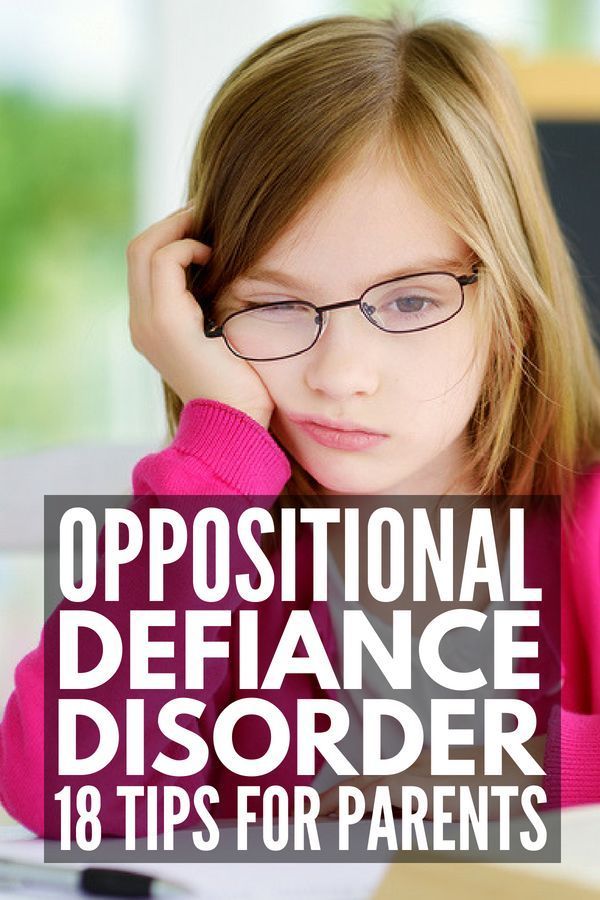 "What a fine fellow you are that you got dressed so quickly", "It's good that you washed your hands." Maybe he would like to jump on us now with a knife and start swinging rights, but he is disarmed by the fact that he is so good.
At first, Vanya couldn't understand what was going on. The child is used to the fact that everyone is waiting: as soon as he comes, "the battle will begin." It was also difficult for him to follow the rules at first, he shouted, fought, threw chairs.
- Moreover, he understood that he had achieved nothing and only made things worse for himself - everyone was red, covered in sweat, but he yelled: "You are not the main ones, I will never give up, you will never defeat me." But in the end, this training helped us. Prior to that, of course, we did not see a gap at all and almost gave up. It is important not to give up and go through the course to the end.
After the training, guests were able to visit the family, and the boy began to communicate well and play with other children.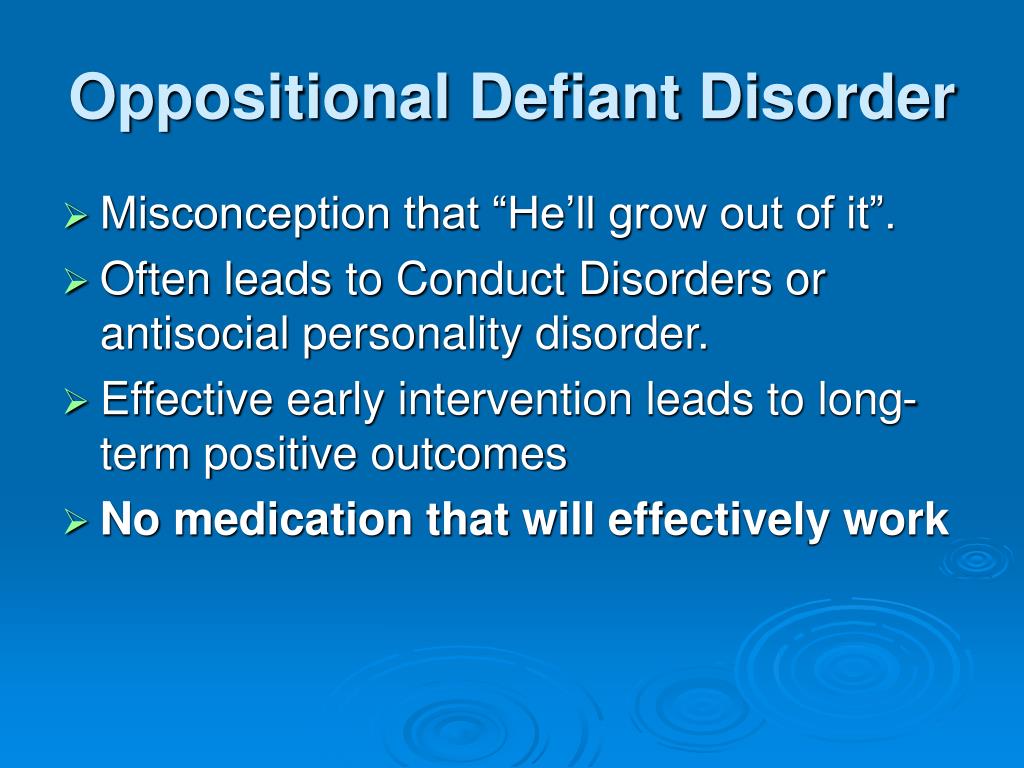 Vanya finally became proud not of the fact that he sent someone to hell, but of the fact that he helped someone.
He's not a villain, he's cool
Elena and Fedya have a secret way to say "I love you". Shake hands three times. The boy every morning comes to his parents in bed and squeezes his mother's hand. Squeezing, squeezing.
- It is important for him to say that he loves me. For me, the most offensive thing is that many people think that our child is bad, but this is not so. He's not a villain, he's cool. Caring, kind, smart, - Elena finally begins to smile. She happily tells what letters the boy writes to them with her husband from kindergarten.
The child sends instructions to dad about what they will build together. She shares her experiences with her mother in letters.
— Mom, today I picked up Danila in the kindergarten so that he could look at the Christmas decorations.
Fedya has seven dinosaurs. They sleep, eat, walk, swim and go to the kindergarten together.
Each of the dinosaurs should know what the boy's new gift is and rejoice with him.
— It is necessary to separate the child and his disorder. It's not like he's yelling and punching. This is his disorder. And he needs help - to see his best qualities in him and teach the child to live with his features.
***
The families we are talking about in this text are "exemplary". Together with their husbands, women are looking for different approaches to their children, Elena even received a psychological education after the birth of Fedya. All of them were planning a pregnancy and expecting their sons, and all of them have ODD boys as their only children. Valeria admits with a sigh that perhaps it was because of this that they did not dare to have another child.
Despite all the difficulties caused by the peculiarities of their sons' behavior, Maria, Elena and Valeria admit that their children have united their families.
— My husband and I feel like a very strong family.
We had to learn a lot, pump ourselves as parents, and we are very pleased with what happened. Neither my husband nor I had such a relationship with parents as we have with our son.
---
Editor — Vladimir Shvedov
Even more important news and good texts from us and our colleagues — in the telegram channel "Takikh Del." Subscribe!
children medical care psychology
Too naughty child: ODD oppositional defiant disorder
​
Sometimes even the most well-behaved child rebels, or refuses to comply with the most harmless request. However, almost half of all parents of children with ADHD face serious behavioral and discipline problems on an almost daily basis.
This is because approximately 40% of children with ADHD develop oppositional defiant disorder (ODD). This condition is expressed by chronic aggression, frequent outbursts of anger and a tendency to argue, ignore demands and bother.

This material will help you understand your naughty child:

How far can this go? Let's consider real examples from the life of children diagnosed with ADHD, accompanied by ODD:
A 4-year-old girl who happily annoys her parents by turning up the TV volume as soon as she wakes up.

A 7-year-old boy who yells "No" to every demand and swears at his parents.

An 11-year-old boy who punches a hole in a wall and then physically assaults his mother.
"I call them little terrorists," says Douglas Riley, Ph.D., author of The Defiant Child and child psychologist in Newport News, Virginia. "These kids are most comfortable when they are in the middle of a conflict. Once you start arguing with them, you are on their territory. made a mistake."
​
The stress of a child with ODD affects the entire family. This can seriously affect marital relationships. This is partly because friends and family tend to condemn the child's behavior as bad parenting. An inconsistent disciplinary approach may play a role in the development of RIA, but it is rarely the only reason. Unfortunately, the reality is that discipline strategies that work with normal children simply don't work with children with ODD.
Fortunately, psychologists have developed effective behavioral therapies to keep even the most rebellious child in check. This is not always easy, but it is possible with the help of specialized psychotherapy.
​
Causes
No one knows why oppositional behavior is so common in children with ADHD. However, in many cases associated with impulsivity, oppositional behavior turns out to be a manifestation of ADHD.
"Many children with ADHD who are diagnosed with ODD do exhibit an oppositional trait, such as non-compliance," says Houston-based child psychologist Carol Brady. "They are outrageous not because they are deliberately oppositional, but because they cannot control their impulses."
Another point of view is that oppositional behavior is a way to cope with feelings of irritation and psycho-emotional pain associated with the presence of ADHD.
"Under stress, a certain percentage of children become depressed for whatever reason, whether they have ADHD or divorced parents," says Larry Silver, MD, a psychiatrist at Georgetown University School of Medicine in Washington, "In others are blamed for everything, the child does not take responsibility for what goes wrong.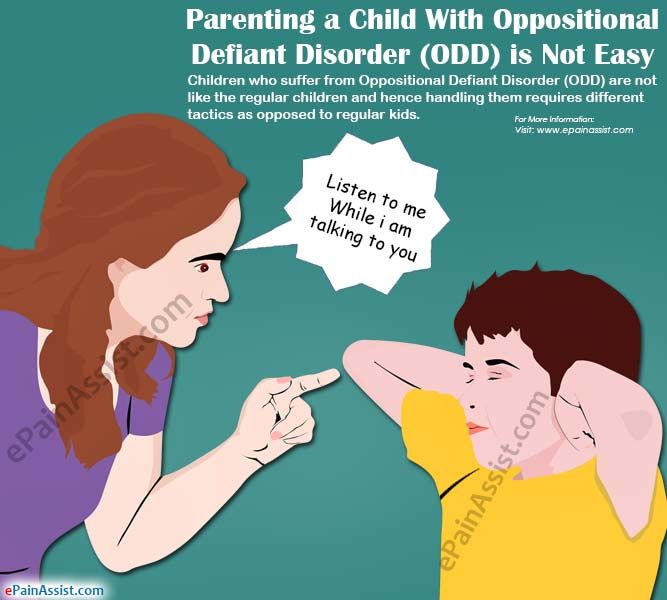 Dr. Douglas Riley agrees: "Children with ADHD know from a young age that they are different from other children," he says. "They see themselves as a big problem child. In some cases, the reason may be due to severe learning difficulties (often despite being above average intelligence). So, instead of feeling stupid, their defensive reaction is to feel cool. They're honing their opposition stance."
About half of all preschoolers diagnosed with ODD outgrow the problem by age 8. Older children are less likely to outgrow ODD. If left untreated, oppositional behavior can develop into disorders with even more serious behavioral problems such as physical abuse, theft, running away from home, arson, and other extremely destructive and often illegal behavior.
Help your child

with ADHD
develop language and cognition quickly!
Learn more
Treatment
Any child with ADHD who exhibits signs of oppositional behavior requires appropriate treatment.
The first step is to make sure the child's ADHD is under control. Since oppositional behavior is often associated with stress, you should address the source of stress, ADHD symptoms, before moving on to behavioral issues.
Dr. Douglas Riley says: "If a child is so impulsive or distracted that he cannot focus on the therapy we use to treat oppositional behavior, he will not get very far. And for many children with ADHD and ODD, stimulant medications are kind of miraculous. Most of the time, the bad behavior just disappears."
But drug treatment is rarely sufficient to control OVR. If ODD is mild or infrequent in a child, self-administered behavior change procedures may be a good option. But if the oppositional behavior is severe enough to interfere with life at home or at school, then it is best to consult a family psychologist who specializes in child behavioral problems.
​
Create harmony
A therapist/specialist must protect your child from anxiety, depression and bipolar disorder.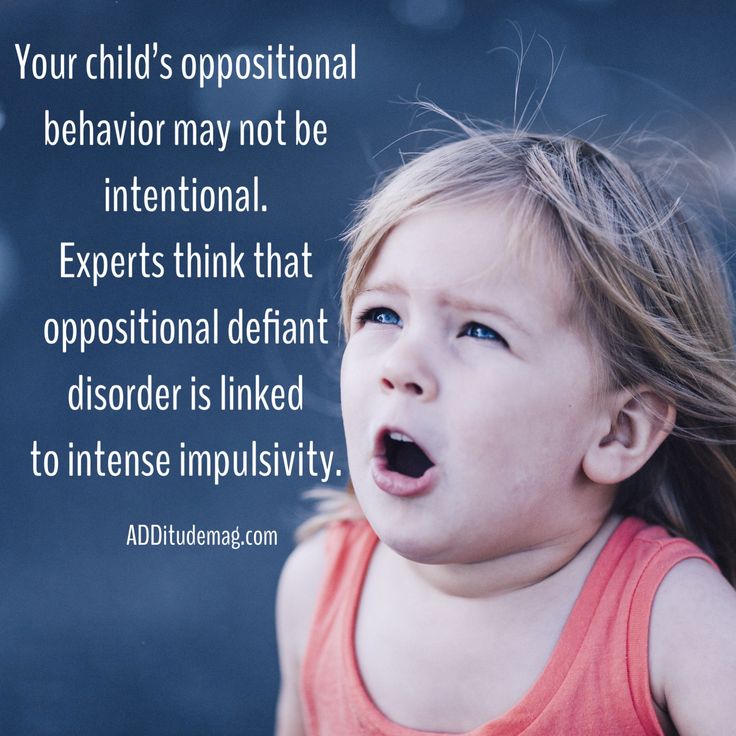 All of these phenomena can lead to oppositional behavior and each needs its own form of treatment. The therapist may also recommend cognitive therapy for the child to help them deal effectively with difficult situations.
​
​
Practice mindfulness
The purpose of teaching mindfulness to our children is to give them the skills to develop their awareness of their inner and outer experiences; to teach them to determine whether their thoughts are "fair thoughts"; understand how emotions appear; notice when they lose attention; learn to control impulses.
​
Carrot and stick
In most cases, one of the points of therapy for OVR is teaching parents to manage their child's behavior. A family therapist teaches parents how to change the way their child's behavior is influenced. Between weekly sessions, parents practice what they have learned and report their progress to the therapist.
"The carrot and stick rule becomes a basic parenting skill," says Carol Brady, child psychologist.
"Gingerbread - your job is to encourage and reward the child for cooperation. Whip - you apply the indicated punishment for bad behavior - as a rule, it means temporary suspension of the naughty child from the activity (time out) or deprivation of the reward."
Teaching parents to manage behavior is very effective, in four out of five cases the child's behavior improves dramatically. Parents who receive training tend to see an improvement in the situation in the family, including improved behavior in their other children.
At the same time, some parents are reluctant to understand that they need training. "They need to learn how to stop at the right time and not get on the battlefield with the child, not stoop to the level of squabbling," says Dr. Larry Silver. assert its authority by creating well-defined rewards and punishments, and then implementing them consistently and impartially.0146 The most important rule is that parents do not take oppositional behavior personally, remain calm and friendly.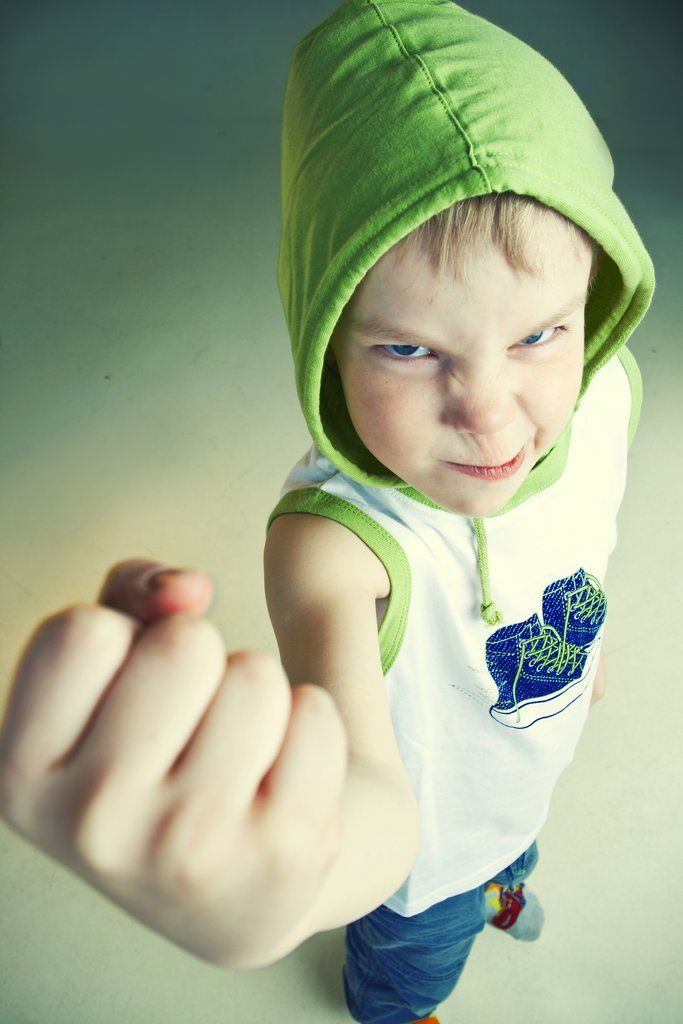 Oppositional children have a radar for adult hostility. If they feel your anger, they will resist it.
The "two open requirements" approach is recommended. The first time you ask your child to do something, give him two minutes to respond. If he doesn't listen, calmly tell him, "Now I'm asking you for the second time to hang up your coat. Do you understand what I'm asking you to do and what the consequences are if you don't? Please make a smart decision." . If you have to repeat the request a third time, then the predetermined consequences should immediately take effect - the TV is turned off for an hour or video games are taken away.
Positive side
Rewarding good behavior or punishing bad behavior is not a revolutionary concept, but with oppositional children this is easier said than done. Parents need to control their urge to yell or spank, and learn to replace negative punishments with things like time out or loss of privileges.
Many parents of children with ODD are so focused on the negative that they have stopped encouraging positive behavior.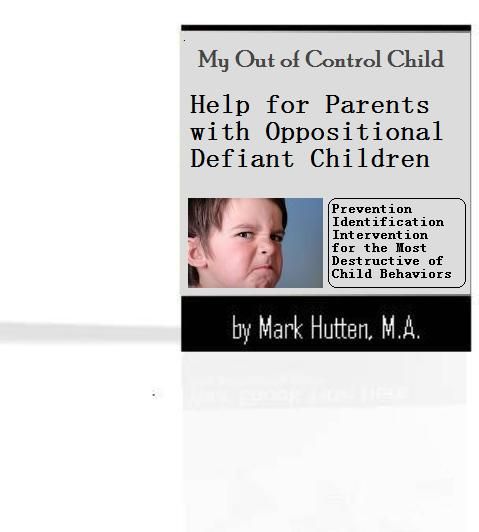 However, encouraging positive behavior is the heart and soul of the parenting process.
"Invariably, parents come to treatment with the idea of ​​suppressing, eliminating, or reducing a behavioral problem," writes Alan Kazdin, Ph.D., in Parent Management Training (Physician's Handbook). Instead, parent education emphasizes the concept of "positives". "For example, parents ask what to do if they want their child to stop screaming, slamming doors loudly, or breaking things. The objection to such behavior would be to insist on speaking quietly, gently closing the door behind you, handling things carefully."
Dr. Alan Kazdin states that helping parents learn to praise good behavior is one of the most difficult tasks facing the therapist. He says that parents are often "hesitant to praise or encourage the behavior mainly because they believe the behavior should not require any intervention. "My child knows how to clean his room, he just refuses to do it" – typical parent comment.
Delight
When parents express praise, they should be enthusiastic.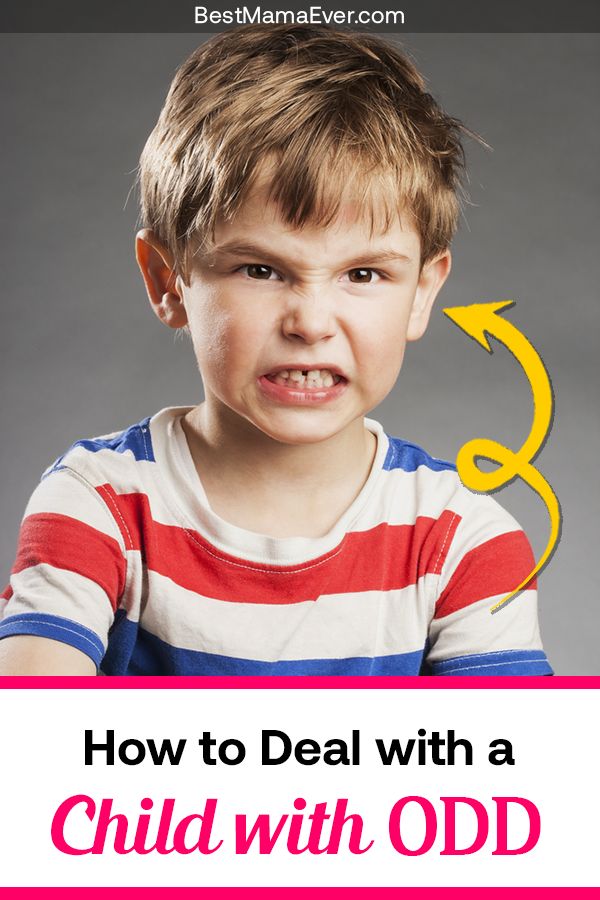 "An unenthusiastic 'Well Done' statement is unlikely to change a child's behavior," says Alan Kazdin, Ph.D. Praise should give a special character to praiseworthy behavior, ideally include some kind of non-verbal gesture. For example, you can say, "That's great, you played so quietly while I was on the phone!" and then kiss the baby.

Appropriate rewards and punishments vary from child to child. The more creatively you tailor the program to your child's specific abilities and needs, the better. But, as Russell Barkley, Ph.D., professor of psychiatry at the Medical University of South Carolina at Charleston, writes in Your Defiant Child:

"Creativity is the key to parenting, but it is no match for consistency. Consistency is how you approach your child—you set rules and express expectations, pay attention, encourage good behavior, and enforce punishment." for bad behavior is the key to normalize your child's actions."

​

Never lose sight of the fact that usually oppositional children show many abilities once their behavior is under control.