How to keep your child in their own bed
How to get kids to stay in their own beds—all night long
Say goodbye (and goodnight) to repeat nighttime visitors with these easy methods.
Does your child sneak into your bed in the middle of the night? You're not alone. (In this instance, you're truly not alone!) Some parents don't mind their little midnight (and 3 a.m. and 5 a.m.) snugglers, but others want privacy—or don't enjoy sharing space with an acrobatic sleeper.
When Judy Lu's son, Connor, graduated to a twin-sized bed just before he turned three, he stopped sleeping through the night and began wandering  into his parents' bedroom between midnight and 2 a.m.
"He would have his stuffy in one hand and his blanket in the other, then crawl into the middle of the bed," says Lu. "He fell asleep quite quickly, but then he would roll around in his sleep until he was sideways: head on me and feet on my husband."
These nighttime visits to the "big bed" are classic preschool behaviour. Younger toddlers are often still confined to their cribs, but three- and four-year-olds tend to test out their new-found freedom and reasoning skills.
And they may remain in your bed regularly by default: When you're half-asleep, it's hard to think straight or stick to a plan. Even walking your child back to their own room repeatedly (sometimes called the "silent return") can be tricky to enforce. But with some strategy and perseverance, it is possible to get your kid to stay put until morning.
"There isn't a magic pill to help children sleep better—good habits take time and consistency to establish," says Reshma Amin, a sleep physician and paediatrician at the Hospital for Sick Children in Toronto. "The family has to be ready and committed to putting in the time to effect a change in sleep habits."
Teach your child how to fall asleep solo
Do you wait in your child's room or cuddle her as she falls asleep? It may be what's standing in the way of your child's nighttime independence. When they awaken later, they may seek you out because they think they need you there in order to nod off again.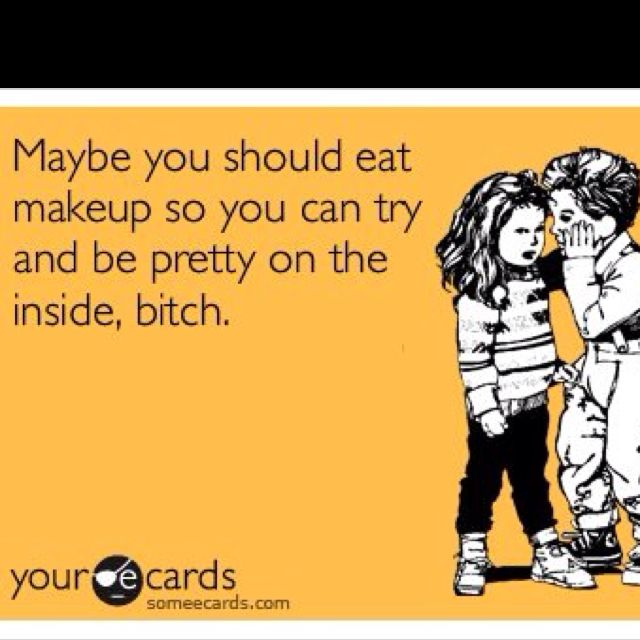 To help your child fall asleep independently at the beginning of the night, try the "chair method," a popular sleep-training technique for infants that can work on bigger kids too. Start by sitting in a chair by the bedside and stay until they fall asleep, and after a few days, move the chair to the middle of the room, then to the doorway and, eventually, out of the room.
"You're slowly removing the parental presence," says Jennifer Borst, a paediatric sleep consultant in Hammonds Plains, NS. "For overnight awakenings, it's important to consistently repeat that approach. If you were in the chair in the middle of the room when they fell asleep, return to the middle of the room again."
Teach them what to do when they wake up in the middle of the night
"Lying down, getting comfortable, closing their eyes—we are making assumptions that the child knows how to do that," Borst says. "You can give young ones a phrase or mantra to use, like, 'It's time for sleep, I close my eyes, I stay in bed.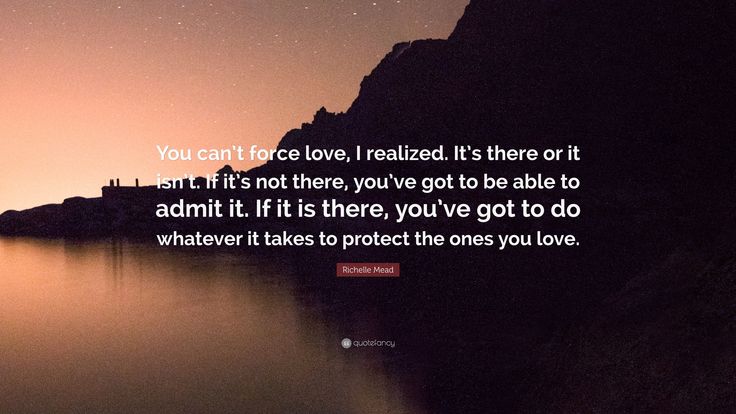 ' Teach your kids to tell their bodies what to do. 'I tell my body it's time to rest and go to sleep.'"
Address anxiety issues
Some kids seek your company because they're worried about being alone. Help your child conquer those fears. "If they're scared of the dark, buy a cool night light," Amin says. "Or they could be scared of monsters—spray some 'anti-monster spray' in their room before bed."
Relocate temporarily
If your child wakes up in the middle of the night and needs to be comforted, rather than allowing your child into your bed, think about sleeping in their room. (It's easier to extract yourself from their bedroom than to get them to stop joining you in yours.) "Some parents camp out in the child's room the entire night and slowly move their presence out," Borst says.
Go digital
If your child shows up in your bed an hour or two before it's time to get up, putting a digital clock in their room with duct tape over the minutes can help.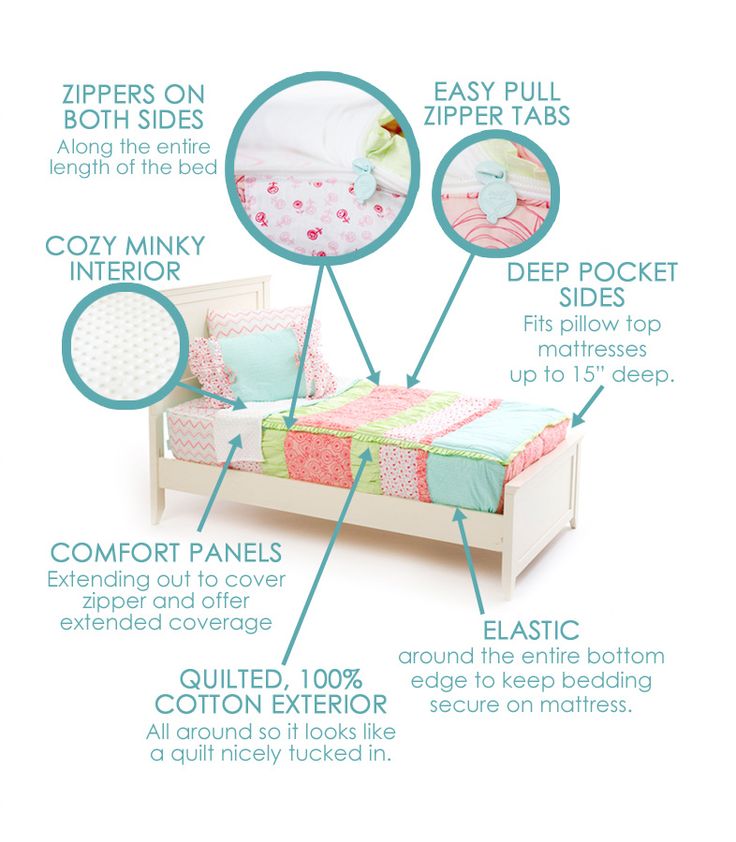 Train them to stay in their own bed until the hour shows a seven, for example. Or get a toddler clock that lights up when it's time to be awake; they may need the help of a visual cue. "Some kids' clocks change colours when it's time to get up. Some have a dim light set to a timer; the light turns on when it's bedtime and goes out when it's time to get up." You can also help incentivize this by using a sticker chart or little prizes to reward them for waiting in their own bed.
Talk up the bedroom
Sound excited whenever you mention their room. Do calm activities, like reading, in there during the day to make it seem welcoming. Redecorating could also help. About a month after Connor started sneaking into her bedroom, Lu surprised her train-obsessed son with new train-themed bedding. "We told him that coming to our room disrupts his sleep and he won't have good energy levels to play in the morning. Now his room is decorated with the things he likes, so he doesn't feel scared or lonely if he wakes up," Lu says.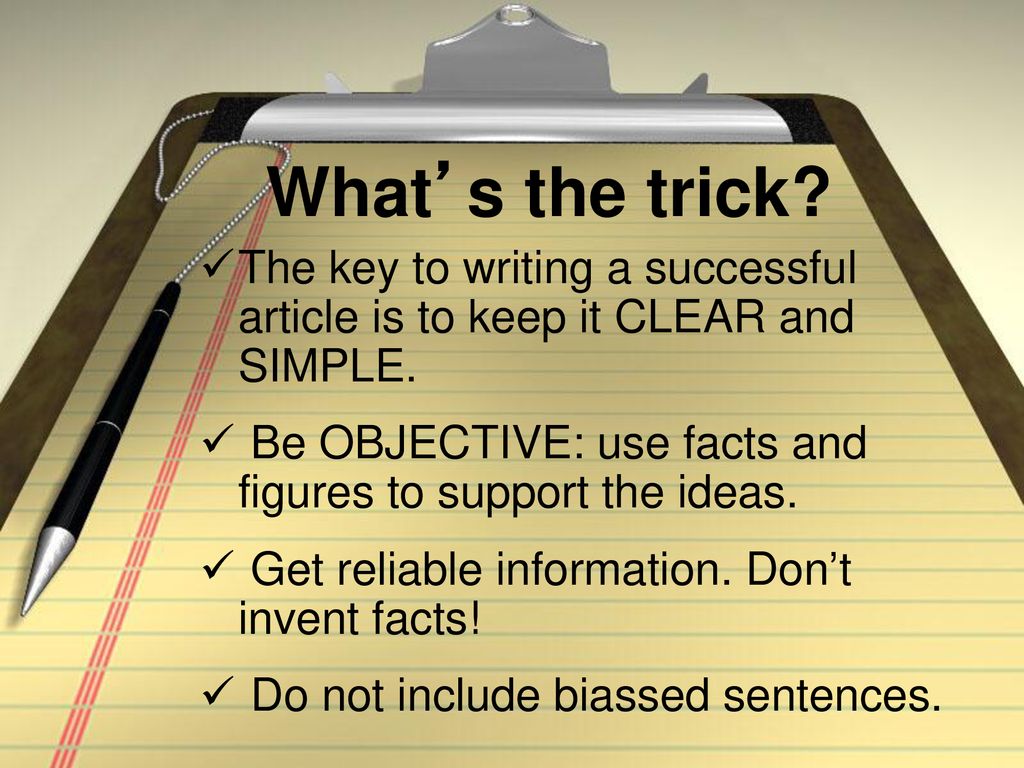 "He doesn't come to our room anymore."
Stay in touch
Subscribe to Today's Parent's daily newsletter for our best parenting news, tips, essays and recipes.
Email*
CAPTCHA
Consent*

Yes, I would like to receive Today's Parent's newsletter. I understand I can unsubscribe at any time.**
FILED UNDER: Bedtime tips Parent hacks Sleep Toddler sleep
How to keep your child in their bed at night (This works!)
Today I want to talk about how to keep your child in their own bed.   Let me first take a minute to explain that your child will be healthier, do better in school, be more pleasant throughout the day, and just feel better overall, if they are getting enough sleep  (no matter where that may be: your bed, their bed or somewhere else).
Now, we do not co-sleep (well- if the kids aren't feeling well, if they are running a fever, or if there is a thunderstorm, they do sleep in our rooms), but for the most part, we don't co-sleep because I am a huge worrier!  
I am up all night worrying about if they are breathing or if a pillow is on their face or if they are sleeping all night or waking up.  If I have to sneeze or cough- forget about it… I will just hold it because I don't want to risk waking them.
All in all, I just don't relax when they are in our bed.  My husband won't sleep, either, because he worries about rolling on top of them.    I know that those things probably will never happen, but I just worry so much, so we all sleep better when they are in their bed and we are in our bed.
With that being said, I try to remember "Different Strokes for Different Folks", so whatever works for your family is what works.  Period!

So- let's get back to keeping your child in their own bed.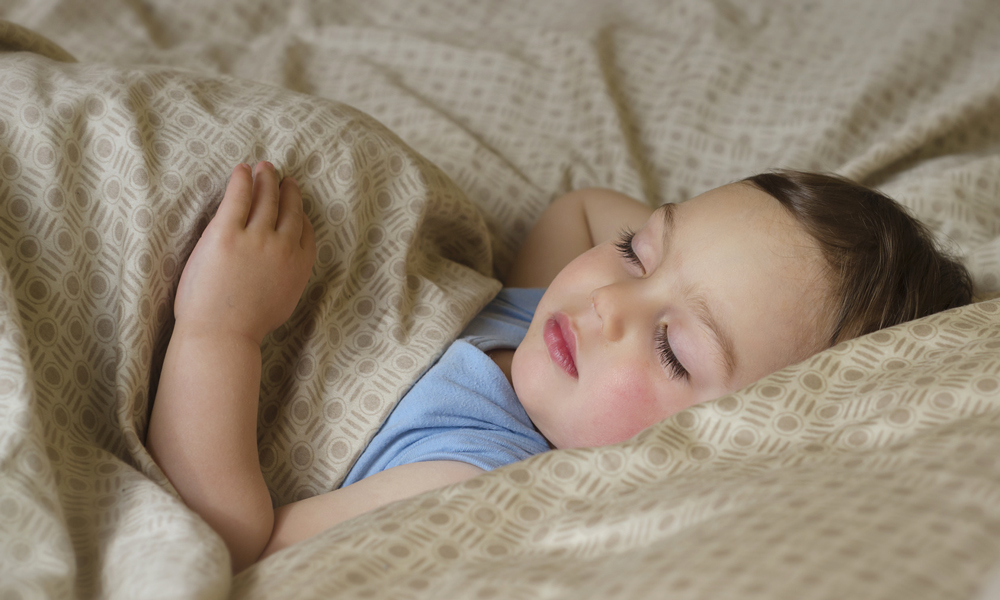 I'm not saying that my kids always sleep through the night, just that it is better for their development when they do.  Trust me; my kids have all woken up for weeks or months at a time at some point during their young lives.  I just do my best to get them back onto their natural sleep patterns to help them be the healthiest and happiest that they can be!

Here are the reasons that I want my child to STAY IN HIS/HER BED AT NIGHT:


I am uncomfortable knowing that our sons or daughter would be walking around when I am asleep.   I just can't have this.   What if they fell down the stairs?  What if they got themselves a drink and aspirated without me knowing?   What if they got into something dangerous (we keep the house child-proofed, but you just never know)?   For these reasons, we have a rule that they must stay in their beds until 7:00 am .
Kids need 10-12 hours of sleep a night.  Younger toddlers and babies need even more.  This is why we put our kids to bed at 7:00.
Well-rested kids = happier kids.  Well-rested kids = kids that can focus better.   It just works for us.
I don't want to be 'tucking them in' five times a night.  I have already had time lying down with each one of them, and they need to go to bed.
A quick background on our family.  Our older two boys always stay in bed (they are six and eight).I don't know what we did differently, but they never attempted to come out of bed.  The two younger ones are still in the learning process (2 and 4).

I love the cuddle time with each one of our kids.  This is why when they say "Mommy, will you lay with me?"  I always say YES!  However, laying with them and having them coming into my room and bed at all hours of the night are two totally different things.
"Why Is My Child Coming Out Of Bed and How Do I Stop It?" 

I get this question a lot, so let me offer the advice that worked for us.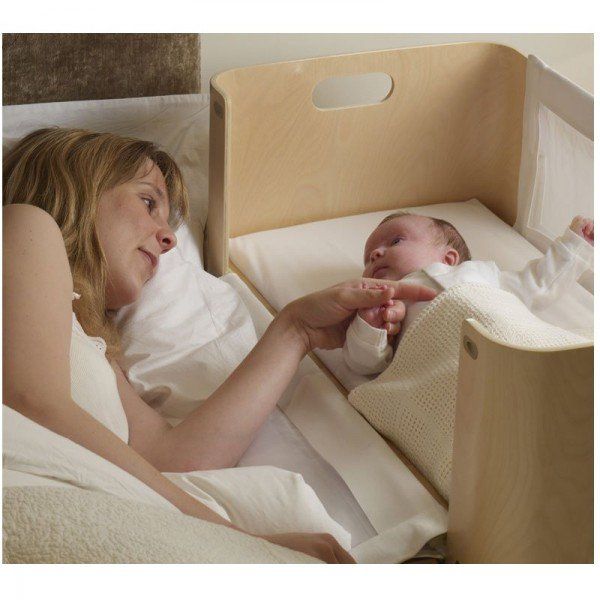 (PS- BEFORE YOU START, MAKE SURE THAT YOUR CHILD ISN'T SICK, THIRSTY, OR HAS TO USE THE BATHROOM).
The very first time that they come out of their bed, correct them.
My story:  When our daughter moved to a toddler bed, I watched her on her video monitor.
The second that I saw her climbing out of her bed, I ran in and said "No, Ma'am.  Back into bed, please. " I told her "If you need Mommy, you say 'MOMMY!' and I will come in.  You DO NOT get out of your bed.  I will be scared if I know that you aren't safe in your bed.  Do you understand? "
She answered with an "Uh-hum."  She then started to cry, knowing that she didn't make the right choice and she put her hands over her eyes (this is what she does when she is upset).  She didn't come out of her bed again, until several months later.
Fast forward- Several months later, she made her second attempt.  She is still only two, and I am not comfortable with her walking around without me knowing because it isn't safe, so when I saw her, I put her back into her bed and said the same thing.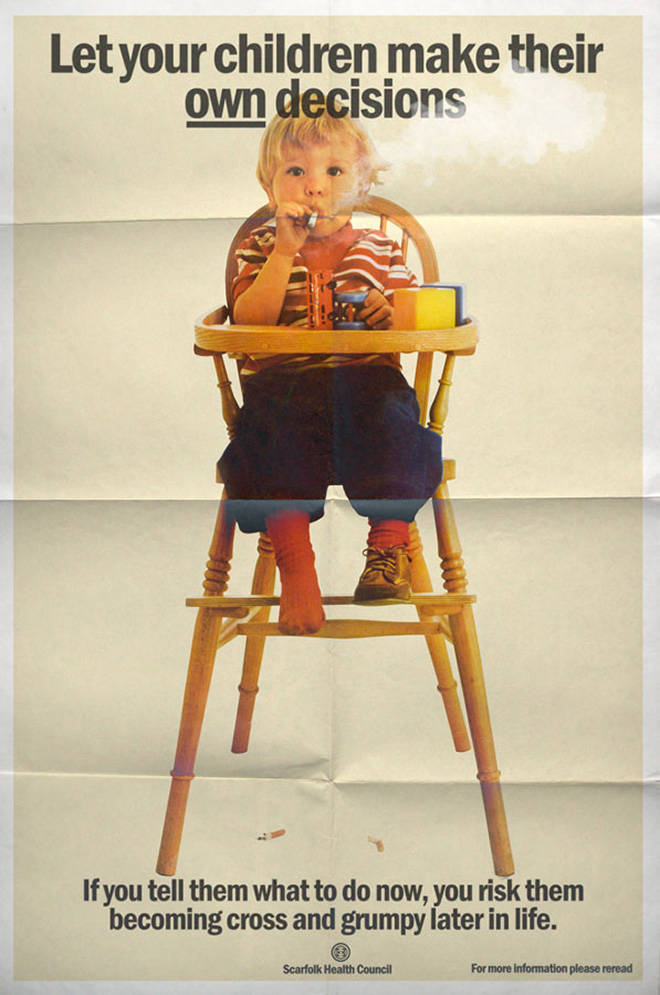 She immediately climbed back out.   This is where the 'real teaching' comes into play.
Let me tell you how it worked with our son (because it explains why we did this again with our daughter) I saw this method on Super Nanny,  and I have had to do this with our third son when he was two years old.  It works.  I promise you.  It is ALL ABOUT CONSISTENCY.

After you have verbally corrected them once, from then on, take them by the hand and firmly, but GENTLY place them back into their beds.  Do not lose your temper.   I did this with our son (when he was two years old) over 100 times!  
Now, I know that number sounds outrageous, but on the show, SuperNanny, some parents did it hundreds of times (like 300+).
It works.  It really does.  (Remember- bad habits can take up to three days to break, so give it three days!)
It just works.  
Extreme or not.  
I was not mean.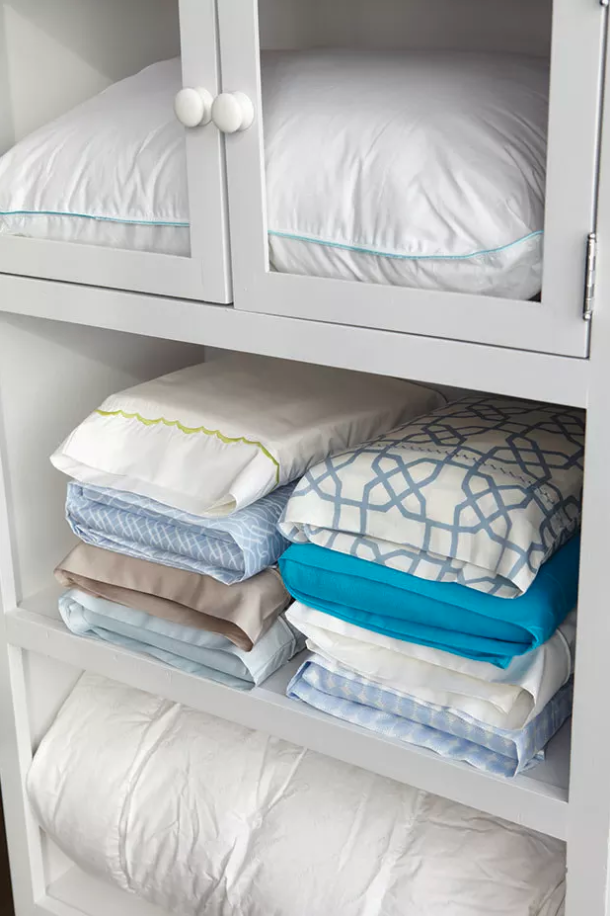 I didn't use force.
I did not yell.
I was not angry. 
 I show consistency. How To Get A Child To Stay In Their Bed?  (The exact steps)
Let me give you an example of one of our sons.   I sat outside his door and waited for him to come out again, and again, and again.
It took one night of putting him back to bed over and over and over and over until he stopped coming out.
By night #2, it happened about 10 times.
By night #3- zero times.
It has been several years, and he has not come out of his bed unless he has been sick or scared or had to use the bathroom.  If he needs us, he calls for us, but that is not often.  After we read with him, give him a sip of water, lie down with him, and sing his goodnight songs, he goes to sleep.
RELATED–>>  We also do this trick to help him sleep all night long (if your child wakes up in the middle of the night, this tip is a game-changer!  It can help your child sleep all night long!)
You can read about it by clicking on this picture:


So, back to our two-year-old daughter:  I did this with our daughter a few weeks ago (the two-year-old) but it only took four times of putting her back into her bed before she figured out that this was not going to work.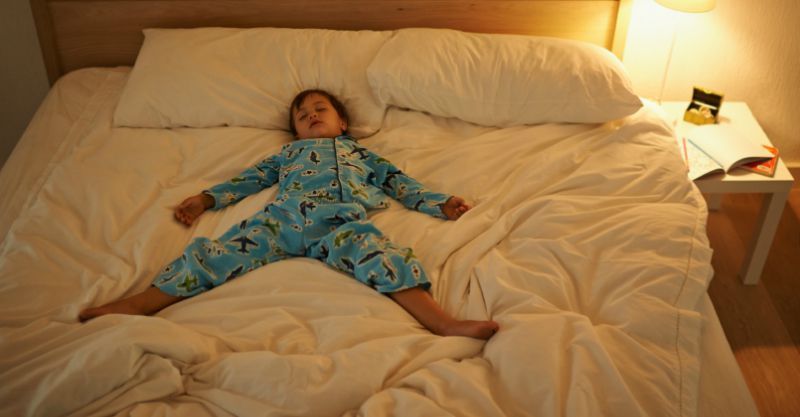 The promise to leave her door open like her brothers helped, too.  Haha!
Other tricks to try:
Leave the door open
Leave on a night light
Skip nap time, but put them to bed sooner (a tired child sleeps well.  An over-tired child is restless).
Use a sticker chart
Get this noise machine projector (our niece loves this- she is three)
Or you could get this clock that changes color when they can wake up!
Remember that this will be hard and tiring, but if you want your child to stay in their own bed, this will hopefully help you to accomplish that.  In the end, you need to do what works for you and your family. No matter what you read or hear, make it work for your family.


FOR OUR OLDER KIDS: 
Our older kids (born in '06 and '08) were coming out of their beds for a drink, a tissue, to say goodnight to the dog again, etc… (it was lasting over an hour some nights!) and we finally said that if they come out when they don't need anything, we would have to give them an extra "not fun" chore. They could come out & help themselves (use the bathroom, etc…) but to come to get us to tuck them back in for the 9th time in an hour was just too much.  It was getting OUT OF CONTROL.  This stopped it after day 2 of the chores.  

PS- here are the affiliate links to the products that I mentioned:

I hope that helped!    Remember, don't let the rules for bedtime interfere with your child's need for a good snuggle now & then. ♥     Read this one when you have a second:



Need More Advice?
Try These:
1. Join my FREE sleep course (sent via email)

2. Why our kids are in bed by 7:00
3. Mommy, will you lay with me? 
MOMMY, WILL YOU LAY WITH ME?
4. Potty Train in a WEEKEND. 
© YourModernFamily.com.
Content and photographs are copyright protected. Sharing of this article is encouraged and appreciated, copying and/or pasting articles to any social media is strictly prohibited.
5 ways to get your baby to sleep in his own crib
Co-sleeping with parents helps the little man feel comfortable and protected, but sooner or later all parents think about how to get their child to sleep in their own crib .
Although co-sleeping contributes to the development of a trusting relationship between mother and her little one, it is also not worth delaying: some psychologists note that children who sleep with their parents may grow up to be insecure.
We will try to help you find the golden mean, at what age should the baby move to a separate bed.
Until what age can a child sleep with their parents
What should you choose: co-sleeping or separate sleeping with your child?
The first option is supported by the fact that the baby feels safe and parents do not have to get up at night and go to the nursery if the baby needs something.
In turn, children who sleep separately become independent faster, and parents no longer need to tiptoe in their own bedroom.
We have prepared for you a small "cheat sheet" that will help you find out until what age you can sleep with your baby: benefit. Of course, this does not mean that you cannot try a separate vacation. In this matter, you can focus on the needs of your little one: if he sleeps well and calmly in his crib, you can start accustoming him to this literally from the first months of life.
From six months to one and a half years, another period begins in the life of your child: the little man begins to actively explore the world around him, and, among other things, to do this at night. At this age, children's imagination is actively developing, so even if you used to sleep separately, now everything can change dramatically. If you notice that your little one sleeps more anxiously or wakes up frequently at night because he is scared, it will be better to move him to your bed.
From one and a half to 2.5 years - the age when children can already experience fear of loneliness or darkness. In case you are faced with such a problem, make concessions and allow the baby to be with you until he overcomes his fears.
From 2.5 to 3 years - the time when babies become more independent and independent from adults. This is the optimal period to gradually accustom the angel to rest alone.
Of course, all children are different, and when asking yourself the question of sharing or separate sleep with a child, you should take into account not only his age, but also the characteristics of your baby's character.
How to wean a child from sleeping with parents
If your child is over 4 years old and still cannot sleep separately, then this may be a sign of the following problems:
your toddler is afraid of the dark or jealous of his younger brother/sister;
the baby has problems with physical or mental development;
the presence of problems in the family: frequent conflicts, quarrels, violence can also lead to the fact that the baby will seek refuge in your bed.
Of course, all this does not apply to those situations when a young family thinks about how to wean a one-year-old child from sleeping with their parents. At this age, it's too early to sound the alarm!
Of course, even older children who have slept in the same bed with their mother for a long time can act up and cry at such a "move".
As a rule, babies perceive the bed of adults as their own and do not understand why they should say goodbye to the familiar atmosphere.
If you decide it's time to sleep on your own, take it step by step.
Parents of older and independent children can use the following tips to teach their child to sleep separately:
Place a baby cot next to your bed with the side removed
Adjust the height of the mattress to create a single sleeping surface. Thus, the baby will be next to you and at the same time separately.
Designate a separate place for your little one
After you have fed the little sun and put him to bed, set up a physical border in the form of a roller or rim.
She will let the baby know that now you need to be without a mother.
Dress the little man in comfortable clothes
Ideally, these should be things made of natural fabrics that will not hinder movement and allow the baby to adapt to new conditions more easily.
The best option is children's knitwear Victoria Style . It sits well on the figure, does not move out and does not twist.
All Victoria Style children's clothing is made of soft and cozy hypoallergenic fabrics, which provides the little one with a truly sweet evening sleep.
Keep quiet in the evening
After the little man has fallen asleep, try not to make any noise or irritate him with the lights on. Try to create the most favorable conditions for relaxation.
Feed as soon as your sun wakes up to feed
If it's not yet time to feed, try another way to calm your baby.
Now you know how to wean a child from sleeping with his parents.
We wish you easy adaptation to a new stage of life!
8 easy steps to teach children to respect and listen to their parents?
Naughty children: why did they not please their parents?
In order for such children to behave "normally", adults have to make efforts: to restrain, control, repeat, refuse, punish and warn. And that's the point: we don't want to strain ourselves by raising children. It would be more convenient for the child to be controlled like a toy with a remote control.
You tell your child: "You need to wash your face" or "Wash your hands!", but he does not listen to you. You remind that it's time to break away from the computer and sit down for lessons, he frowns with displeasure: "Leave me alone!" - Of course, it's a mess.
Smart parents have funny, smart and obedient children. Moreover, smart and loving parents take care of this: they make sure that their children are not only smart, but also obedient. This seems obvious: if you want to teach a child to do good things, you first need to teach him to obey you elementarily.
Unfortunately, ordinary children have long been accustomed to not listening to their parents: you never know what they say! And the point here is not in the children, but in us, in the parents, when we say things that are important for us to the children somehow not seriously, not paying attention to whether the children are listening to us or not, when we put forward our demands unconvincingly.
Your requests should be calm, but clear instructions, sound weighty and be accompanied by control. The child must know that your words are not empty words, and if you warn that toys that are not removed are thrown away, they really disappear. If a parent approaches a child with a confident request, knowing that he has leverage, the child will respond to such a request.
But it's not just about the right wording and levers of influence, there is another important trick in building relationships with a child, namely, whether your child has a HABIT to obey you. "To obey or not to obey parents" is determined not only by what and how the parents say, it is also determined simply by the child's habits.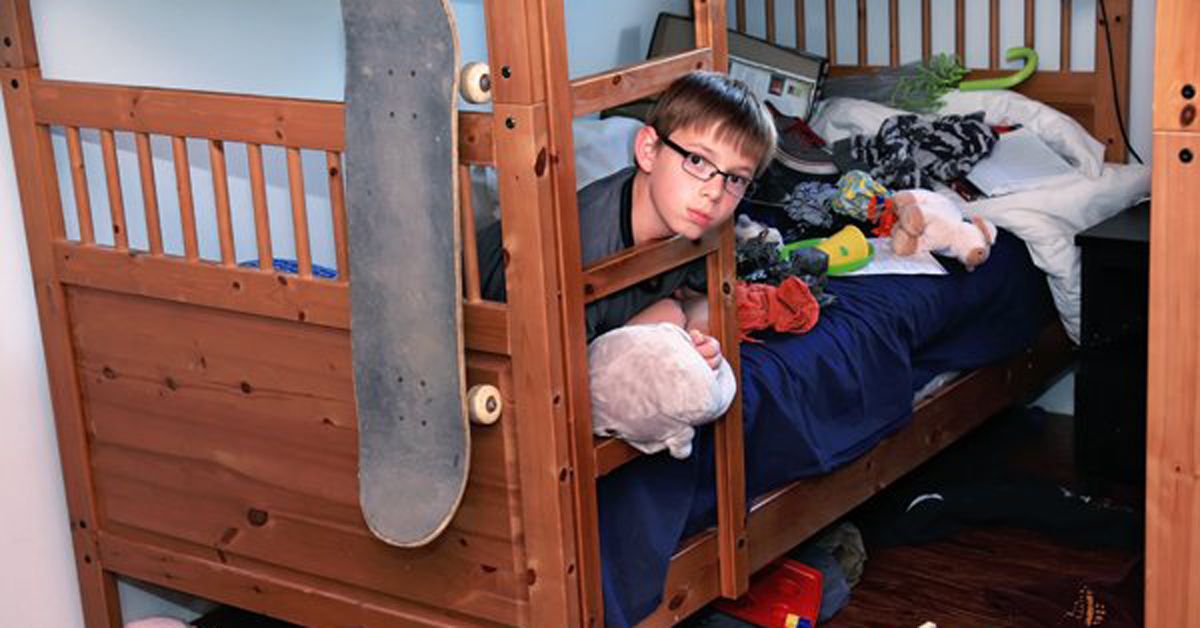 There are children who have the habit of mindlessly obeying everyone, and there are children who have the same habit of mindlessly disobeying anyone. Obeying "everyone" or "no one" are equally bad habits, but the habit of obeying selectively, namely, OBEYING YOUR PARENTS, is a great habit! Your children should have the habit of paying attention to what you say, the habit of doing what you ask them to. Teach your child to listen and obey you, and you will have your parental authority, you will have the opportunity to raise a developed and thinking person from your child.
Is it difficult to get your children into this habit? Much depends on age: it is difficult to teach a teenager to obey his parents, it is almost impossible for many mothers, and developing such a habit in a small child is a solvable task. In principle, the sooner you begin to develop in your child the habit of listening and obeying you, the easier it will be for you.
The easiest method to help you with this is the "Eight Steps" method.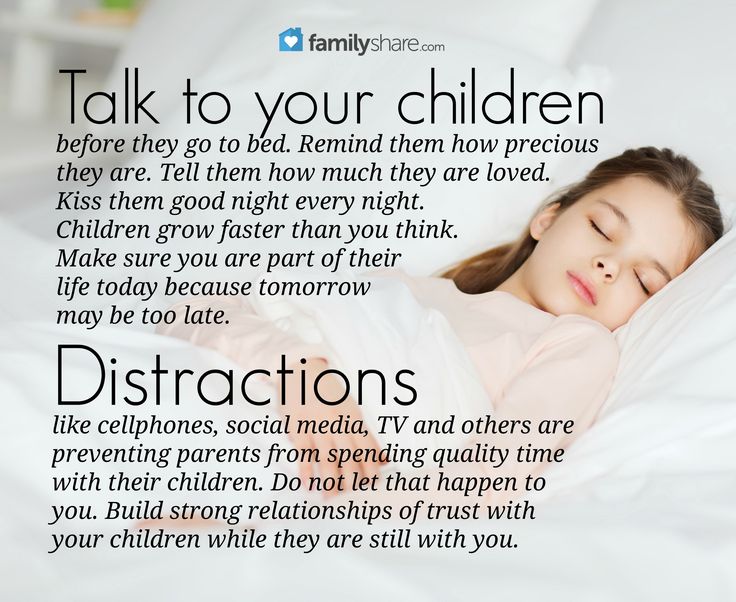 Its idea is to teach your child to obey you, starting with the simplest, most elementary things, and very gradually, methodically move step by step to more difficult things. From simple to complex.
First, we do what any parent can do with any child, then we add a little, then a little more - and so we go a long way from a natural child to a well-bred child who already understands that people who are loving and more experienced than him should obey right.
The age at which the Eight Steps algorithm works best is from 2 to 12 years. After 12 years, a well-bred child should already become your friend and helper, you are no longer so much raising him, but helping him in his self-education, helping him to solve life's tasks in the best way.
And now to business. What are these steps?
Step 1: Addition.
As the King from Antoine Saint-Exupéry's fairy tale "The Little Prince" said, controlling the sunrise is easy, you just need to know when the sunrise occurs.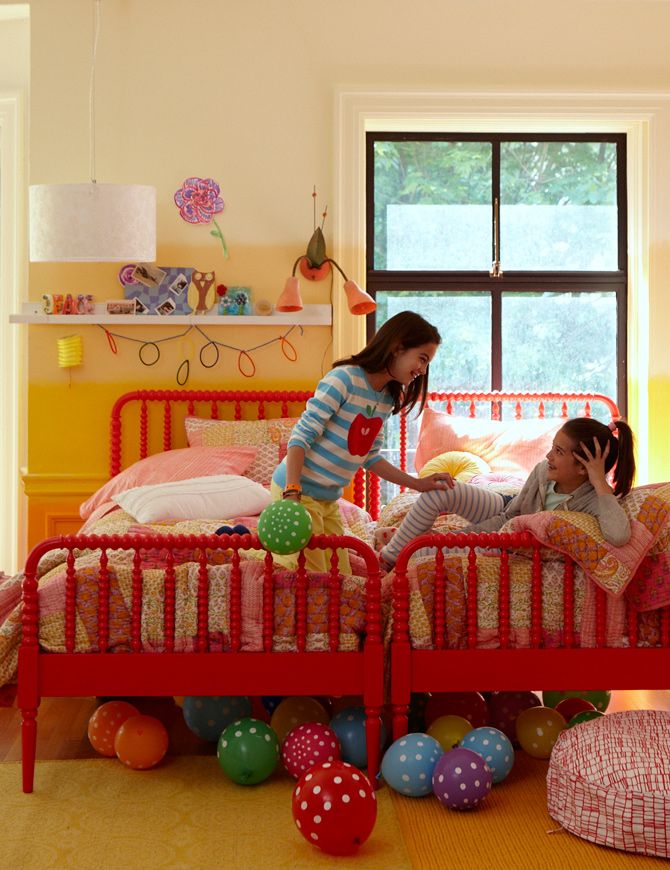 Say at the right moment: "Sun, rise!", and you will become the lord of the rising sun... So is the child: if the child does not obey you yet, he still does something. Go from what is, adapt to what he does, and direct his activity in the direction you need.
The child runs, you shout to him: "Well done, faster, faster!" - he happily adds speed.
Sit down at the table, you know what the child loves, what he will still reach for. Get ahead of him: "Take your favorite bread!" You said he took it.
Little Nikita likes to clap his hands. "How does Nikita clap her hands? - Clever girl, Nikita! And now, Nikita, show me how the car hums! ... Wonderful!" - you teach him to do what you tell him. He is one and a half years old, and he is already learning to listen to you and obey.
If you can't manage, take the lead. You cannot (yet) control the behavior of the child - adapt to what he does anyway, and what he wants to do himself.
Step 2: Taming: Train to come when called.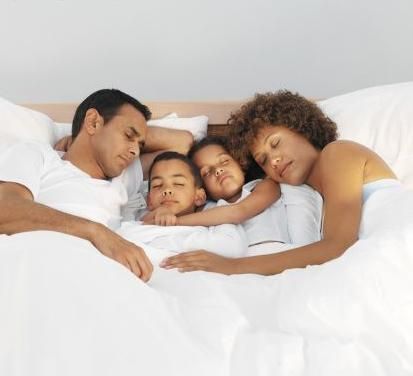 Do you know what "attach" means? The fisherman throws food into the river - he attracts fish. When an ancient man decided to tame wild dogs, he also started with affection, then he began to feed them, then stroke them, and gradually taught them to run up to him when he called them. Have you already tamed your children? Do they come running to you when you call them? If your children are still wild, start like an ancient man by taming them.
Your child likes to crunch apples or nibble cookies: your task is to make sure that access to these sweets is not free, but only through you. This is not in the vase, but you can give it to your child. Now you don't wait until he starts begging from you, but choosing a good time, you yourself announce: "Who wants a tasty apple, quickly runs to me!", "Cookies, cookies, delicious cookies for obedient kids." Children run, you treat them and pat them on the head: "Well done, how quickly you run to your mother!" So the hunt has taken place - you are already accustoming children to come to you when you call them.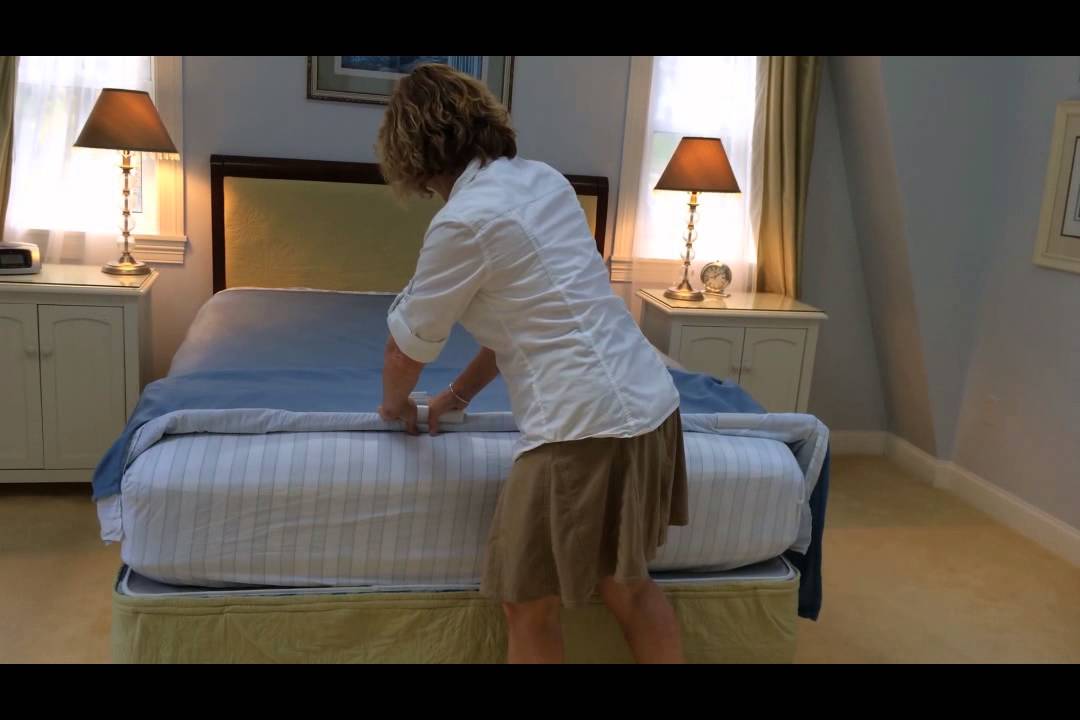 Invite your child to you - and praise him when he comes to you! A bait can be not only food, but everything that the child likes: and squeeze the cream on the cake, and cut the bread, and the time when you can play with the child in the games that he loves. "Mom has five minutes! Whoever comes running quickly can play hide and seek with her!" Important: if a child comes running, you reinforce it: give a bait and praise. If the child is in no hurry to run, comes later and demands, you don't give a bait: "That's it! It's all over!", but you prompt: "When mom calls, you need to run quickly!". Teach your child to fulfill your requests, reinforcing it with joy.
Step 3. Learning to negotiate.
Your child will be intelligent and not capricious if you teach him to use his mind. And for this, take the time to explain to the child what is good and what is bad - and teach him to negotiate. You can try to talk intelligently with a child even at two years old, and if your child is already three years old, this is already a must.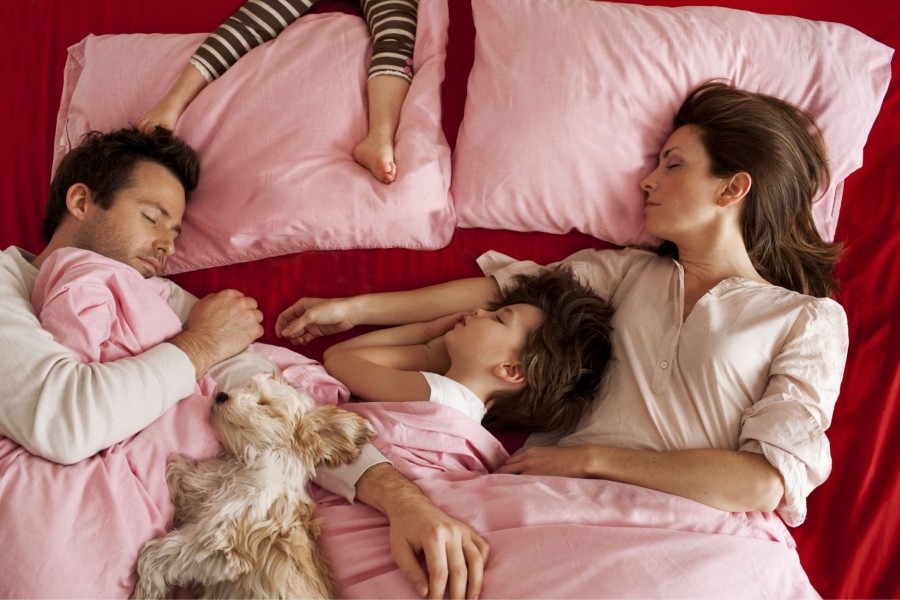 Teach your child to negotiate and fulfill agreements!
You and your child are on the playground, it's time for you to leave, but the child doesn't want to leave, he wants to play more. Just command?
The child may begin to protest with a roar. What to do?
Negotiate.
The first agreement - before coming to the playground. "You want to go to the playground, but we can't play there for a long time, I will need to return home, cook dinner. You promise me that when I say that it's time for us, you won't cry, but will say goodbye to all the children and go with me home? Won't you keep me?" The second conversation is when it's time for you to leave. Most likely, the child will begin to whine: "Mom, I have a little more!". Here your task is to calmly cut him off from the players and discuss how to behave correctly in such a situation. "If you promised that you would not whine and cry when you need to go home, you can't whine and cry. Otherwise, how will they believe you next time?"
Here it is important that respect for agreements is supported by all close adults, there is only one position: "Agreed - it is necessary to fulfill it.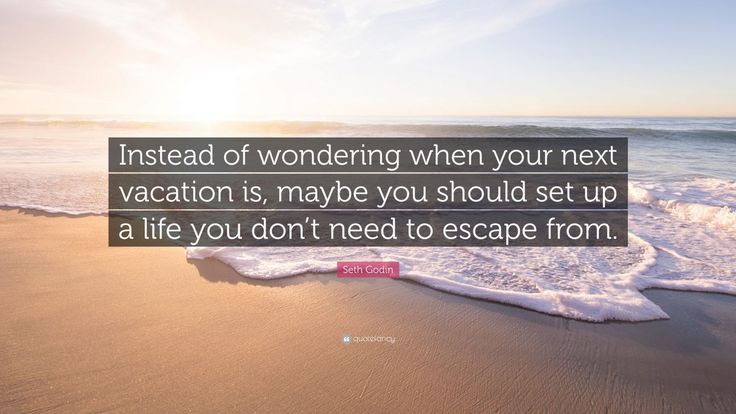 And whoever does not fulfill the agreements is a violator, a whim and a small one, nothing serious can be allowed to him." We agree and do not be capricious.
Step 4: No whims.
An obedient child not only DOes what you ask him to do, he also STOPS doing what you do not like. The child tries to fight the will of his parents through his whims and tantrums, and your task at this step is to stop reacting to them in any way. Learn to do your own thing without reacting to the whims of the child - in those cases when you yourself are sure that you are right and you know that everyone will support you.
You are all hurrying to the train, packing your things. In this case, the whims of the child "Come play with me!" will be easily ignored by everyone, including grandmothers. Teach your child that there are important things to do. Teach your child to say, "This is important." If you sat down in front of him and, looking into his eyes, holding his shoulders, calmly and firmly say: "Adults now need to get together, and we will play with you later.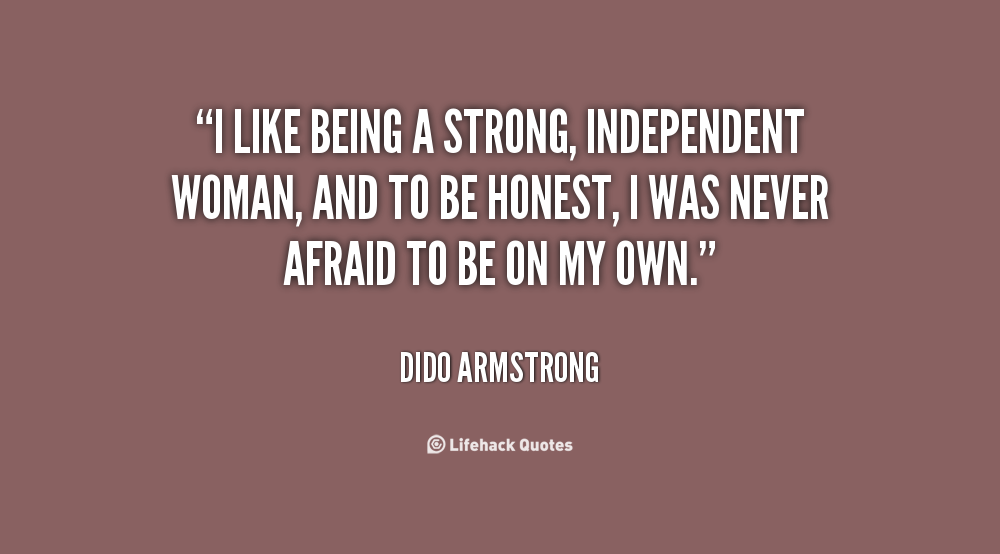 This is important!" - then soon the child will begin to understand you. It is important!
Step 5: Requirements.
Your child already quickly comes running to you when you call him with something tasty, he stopped being capricious and no longer throws tantrums. As a rule, he will do what you asked him to do, but he is not yet used to the fact that you can seriously demand something from him. Requests are soft, while demands are hard and mandatory. Is that the way to listen? At this step, again act consistently, but carefully, at first demand a minimum and only when everyone supports you.
The child is already old enough to... In order not to take away a toy from someone else's child, to pick up a fallen mitten yourself, to put porridge in your mouth yourself... - Always look for those moments when your demands will be supported by everyone around you, so that even the grandmothers at least kept silent.
If you have too many demands on your child, if he does not keep up with your numerous demands, or if you do not have the support of others, do not push.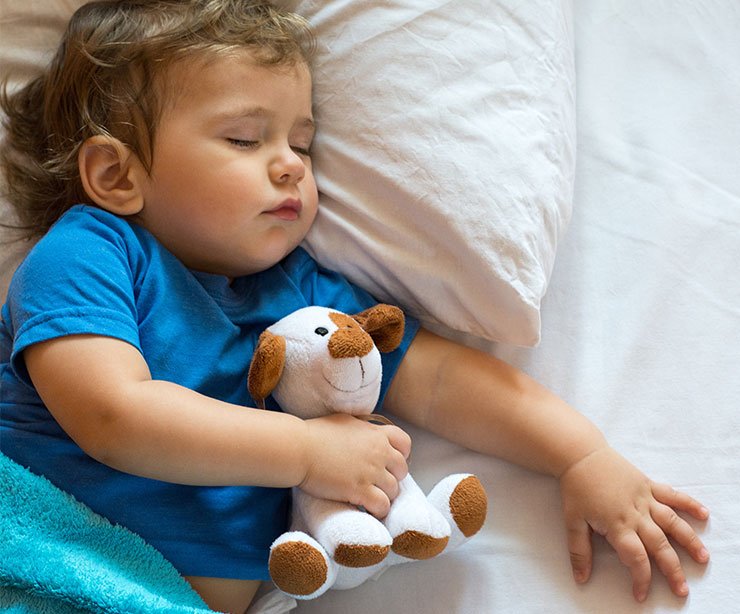 Like politics, education is the art of the possible. Napoleon himself taught his commanders: "Give only those orders that will be carried out."
Nevertheless, gradually remove the bait as something obligatory, start calling the child already without rewarding him with something tasty. It's time to teach the child that if mom (especially dad) is his name, you need to come simply because he was called. If he doesn't go right away, they repeated it, but achieved it. And now they drew his attention to the fact that you had to wait for him, and asked him to come when his mother calls. No need to swear, just say: "When mom calls, you need to come right away!" - and kiss! Slowly, your child will begin to learn it.
Step 6: Responsibilities.
Requirements are one-time, while duties are a system of permanent requirements for a child. The time has come to teach the child that each member of the family has his own responsibilities, and he must participate in family affairs on an equal basis with mom and dad.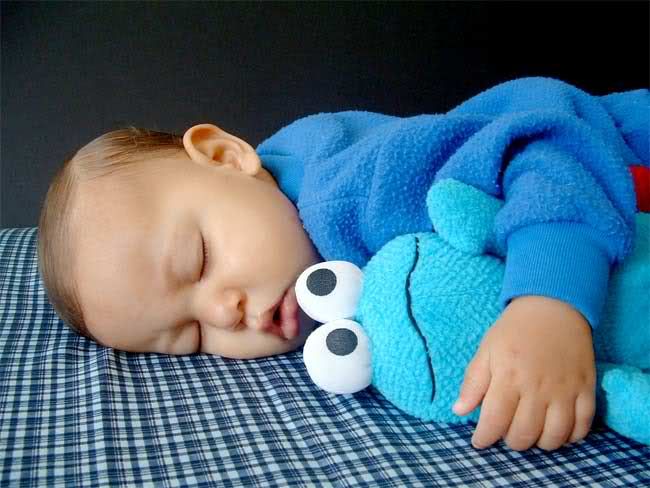 Having explained this to the child, begin to confidently give him tasks, but also act gradually here: let him first choose his duties according to his strength, let him do what is not difficult for him, or, all the more, even want a little.
This step is more difficult for mothers than for children. Moms really want to do everything themselves and not strain the child. So, dear mothers and, in principle, parents, make sure that the child always has things to do at your request. The child should not fade away the understanding that he has tasks, and he must do it. Clean up the bed, take away the cup, wash the dishes, run to the store - most likely, it's easier and cheaper for you to do it all yourself, but you are educators, so your task is to restrain yourself, not to do it yourself and entrust it to the child every time .
At first, the child has to be reminded of his duties, after a while the duty to remember should fall on the child himself. Remembering your responsibilities is also the responsibility of the child!
Step 7: Self-reliance.
When a child already knows what duties are, it's time to teach him to be independent. The ability to obey is the basis of smart independence. The independence of an obedient child lies in the fact that you can already give him difficult tasks in the confidence that he will complete them completely on his own, without your help and prompts. It's not just "Go to the store" or "It's your responsibility to take out the bucket", but "Pack up all the things you will need on the trip", "Grandma needs help digging up a garden in the country", "Toothache? Call the clinic, Find out when the doctor is, go and get your teeth fixed." As usual, not everything will turn out right away, at first the child will need your tips, help and support, but the more often he begins to successfully cope with difficult assignments, the faster he will wake up a taste for independence. So, move from simple to complex, from dense, frequent and specific clues to rare and general clues, and thus gradually move on to more and more difficult and independent tasks, mostly on the most positive background, with small irregular reinforcements and rare large ones.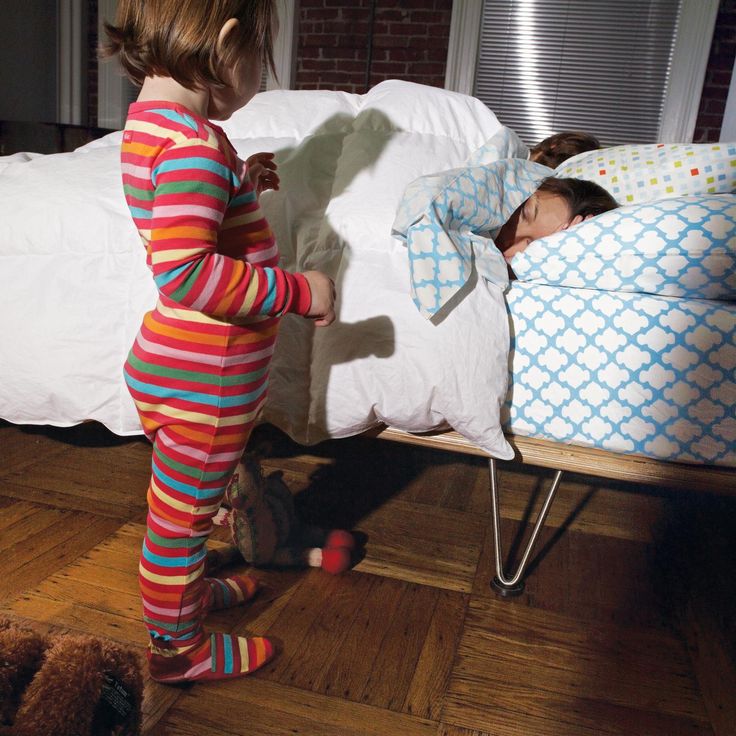 Ideally, if you go somewhere for a relatively long time, your child should be able to live without you without major problems. He is already on his own!
Step 8: Responsibility.
Well, the last step remains: responsibility. Women do not really like the word "responsibility", they are closer to "caring", but there is a difference between these words: a caring person pays only with efforts and soul, and a person responsible for his mistakes pays really. If you entrust a child with a responsible task, for this, in the event of a puncture, either the child or you will have to pay. But children grow up, it's time to introduce them to responsibility, and now you entrust the child with not just deeds, but responsible deeds: those for which you need to answer to other people or, simply, pay for mistakes.
You instructed a child to place an expensive service on the table. Or put money in the bank. Or - to bring a little sister from the kindergarten ... Will she not break it? Will not lose? Will not forget?
When taking on a responsible task, the child already knows the price of a mistake, and treats the assignment responsibly: he will think everything over, remember, follow up and check, and he will definitely report back to you at the end.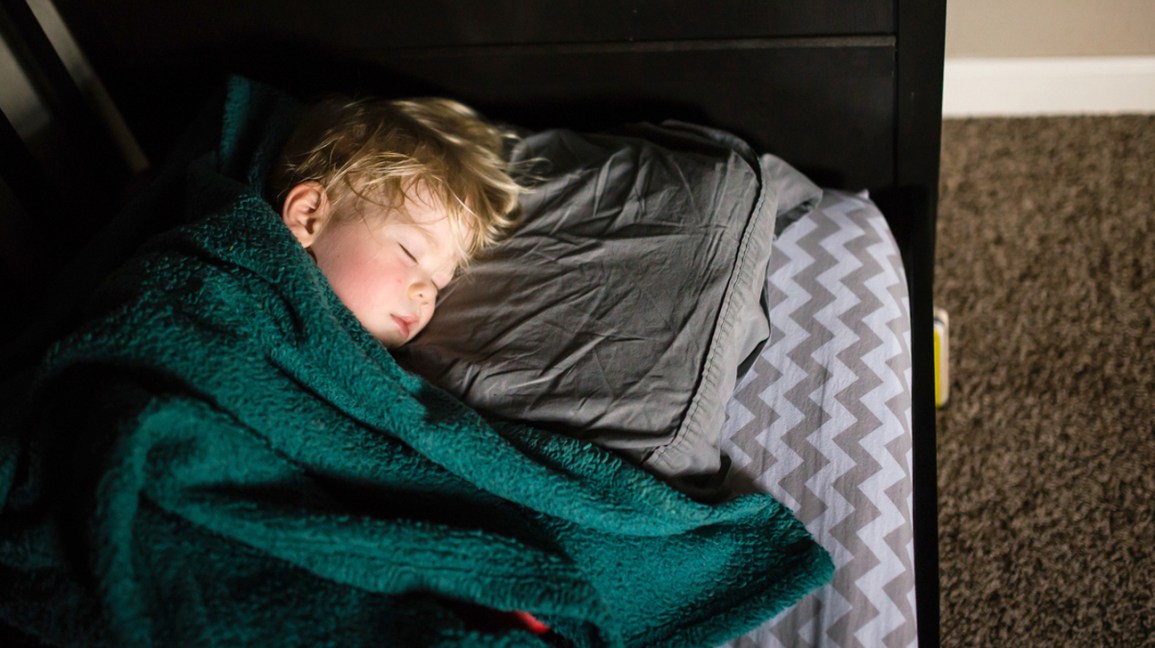 When a child learns this too, you can be proud - you are already an adult. You have raised an adult, responsible person! Remember, it all started with quiet, neat outbuildings to a completely naughty child?
Of course, and after that no one will promise you that your children will become angels and will never disobey you. Everything is possible, our children do not always obey us. Sometimes it happens by accident, sometimes on purpose. How to react to it? Calmly. If you act wisely, you will solve this issue without difficulty.
By the way, is there anything after the eighth step, after the formation of responsibility in the child? Your child is not only ready to fulfill your requests, he knows his duties, he is a completely independent and responsible person. And it's all? Is there anything else we want to give our child? Tell me, when and how will we set the task so that our children grow up as loving people?
Should children listen unquestioningly to their parents?
There can be no unequivocal answer to this question precisely because parents are different.