How to help child recognize numbers
How To Teach Your Toddler Numbers (9 SIMPLE STRATEGIES)
3, 2, 1, Ready or not you're about to learn how to teach your kids numbers!
Introducing numbers at an early age will set your kids up with a great start in math.
But recognizing numbers is hard for a toddler because some numbers look similar. For example, many children have trouble telling the difference between 6 & 9 and 1 & 7.
So how can you teach your toddler to recognize the differences between numbers 1-10?
Take a look at my 9 simple strategies to help you on your journey of teaching your child about the numbers!
---
Strategy #1. Play With Number Toys
It's a proven fact; kids learn best when they play!  Hands-on learning is by far the best way for kids to learn their numbers because they can manipulate an object themselves.
But you can't just count out loud to your toddler and expect them to recognize numbers.
Playing with toys allows them to see, touch, and help them understand what each number means.
Here are some of the BEST learning toys I've come across to help you along your journey in teaching your toddler!
Most of these toys don't say the numbers out loud, so your involvement in playing with these toys is crucial for them to learn!
A. Montessori Wood Block Puzzle Set
Check Amazon's Price
This toy is my personal favorite for older toddlers and preschoolers. It has numbers and rings to count for each number so that it can be used for several years!
---
B.
Melissa and Doug Number Puzzle
Check Amazon's Price
This is my son working on this puzzle! It is a little bit simpler, which is excellent for younger toddlers! Under each number, there are objects to count.
---
C. Bath letters and numbers
Check Amazon's Price
Bath time is a fabulous opportunity to review numbers! Toddlers love sticking the numbers on the bath walls.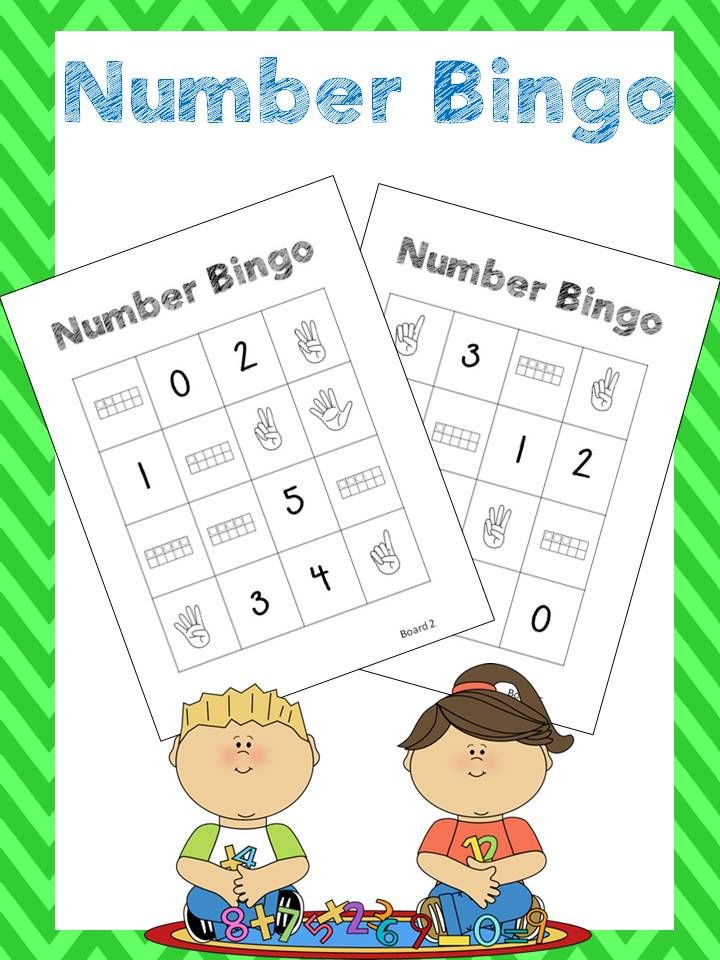 When children get older, you can spell sight words with these letters too!
---
D. Lego Duplo My First Number Train
Check Price
Does your toddler love building or playing with trains? Have fun working together to build this number train! This toy helps toddlers recognize numbers and count in order 1-9.
---
E. Sesame Street Playskool Cookie Monster's On The Go Numbers
Check Amazon's Price
This is a great toy to take along with you if your going to a restaurant or going to someone else's house. It is a number puzzle, and there are colored cookies(10) that you can count.
---
F. LeapFrog Learn and Groove Musical Mat
Check Amazon's Price
Since I'm a physical education teacher, I love getting my kids up and moving, so this toy is one of my favorites! This interactive learning mat asks children to do different locomotor movements to each number, animal or musical instrument.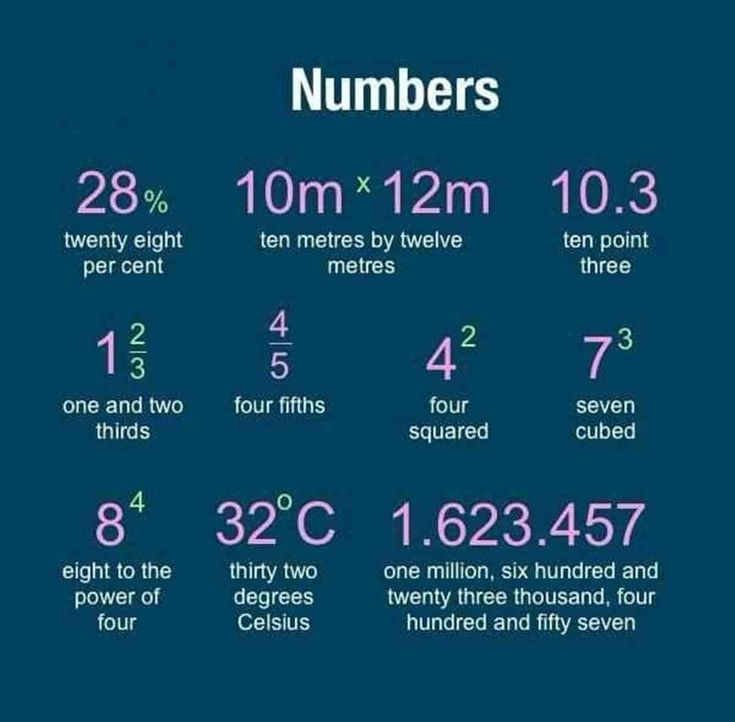 Need activities to go along with some of the number toys you have?
Take a look at my 23 SIMPLE NUMBER RECOGNITION ACTIVITIES article to find exciting activities to do with your kids to help them learn numbers. 
---
Strategy #2. Count Every Day
Counting out loud daily is imperative because it's a different skill than just learning to recognize what a number looks like.
2-year-olds will start by recognizing the numbers, and then they will gradually begin to understand what each number means.
When toddlers can count how many objects are given to them, they understand what that number means. For example, if you give your child 4 cheerios, they can count to 4, and they recognize the number 4 when they see it, they understand what the number 4 means.
The great thing about this strategy is that you can count anything that you have laying around the house!
Does your child like cars? Set up a race track and count how many cars are in the race!
Do they like coloring? Get out their favorite coloring book and count how many markers or crayons they are using.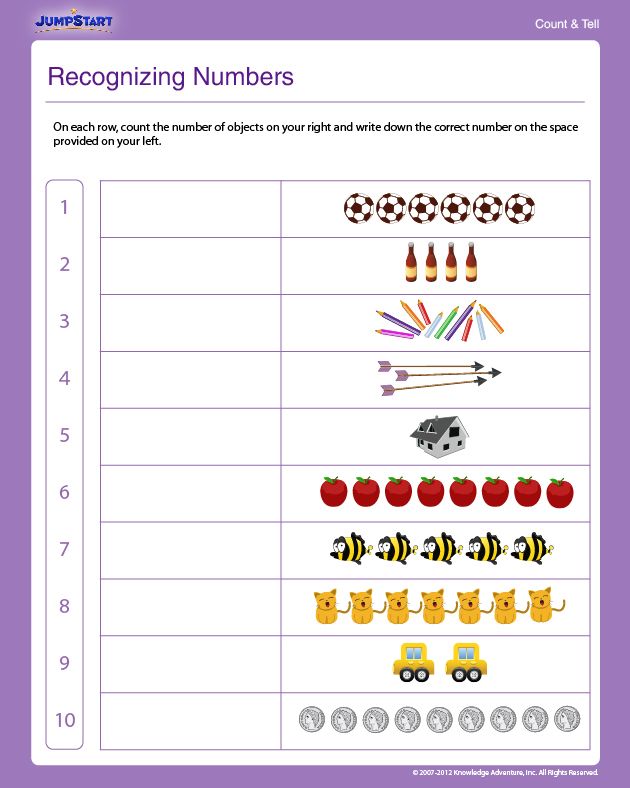 Does your 2-year-old like to play dress-up? Separate the clothes and the accessories into piles and count how many of each thing they have to choose from!
The possibilities are endless!
---
Strategy #3. Read Number Books
There are so many fantastic books to help teach toddlers numbers. I have listed a few books below that we own that look specifically at numbers 1-10. Each of these books engages children differently.
Even if your toddler doesn't like to sit and read stories, these books will entertain them because they are interactive.
While you are reading, point out each number to your child, count with them, and talk about the pictures.  Make sure to ask your toddler questions to check for understanding (I have some examples on how to do this in the next section!) 
A. Simple First Words Let's Say Our Numbers
Your child can learn their numbers and how to count quickly by adding this book to your collection! They can learn how to match by looking at a picture and pressing the same number that's on the page.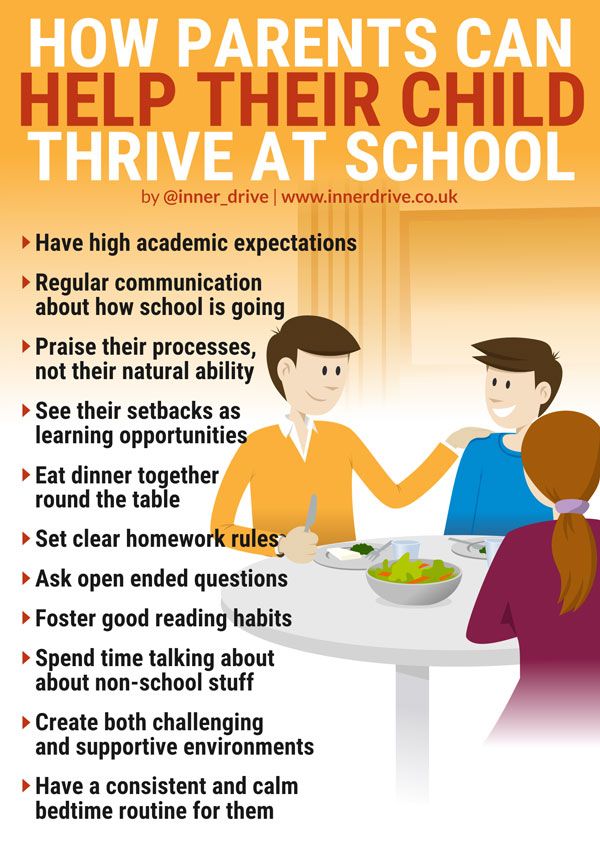 ---
B. Ten Little Ladybugs
This book is one of my children's favorite books! Both kiddos loved counting the ladybugs on each page!
---
C. Baby Touch and Feel Numbers
2-year-olds LOVE to play with sensory toys. This book has a touch and feel feature that toddlers will enjoy! It helps with number identification and counting!
---
D. Goodnight Numbers
Do you remember Winnie from The Wonder Years? Danica McKellar is the author of Goodnight Numbers.
This book focuses on how numbers and counting can be a part of everyday life!
---
Strategy #4. Check For Understanding
You will never know how much your toddler is taking in until you start asking them questions.
I think you'll be surprised. I stated earlier that toddlers are like little sponges. They are listening to everything your saying.
Checking for understanding will open your eyes to see what your toddler has learned from you. Take a look at this video below to see an example of one way I check for understanding for number recognition.
*The toy featured above is a Crayola My First TouchPad. It is an excellent way to check for understanding because you can mix the numbers up to see if they are grasping the information.*
One thing you may have noticed by watching the video is that I do my check quickly. My son is 18 months old, and as you can imagine, his attention span is not very long. You see at the end of the video; he is checked out.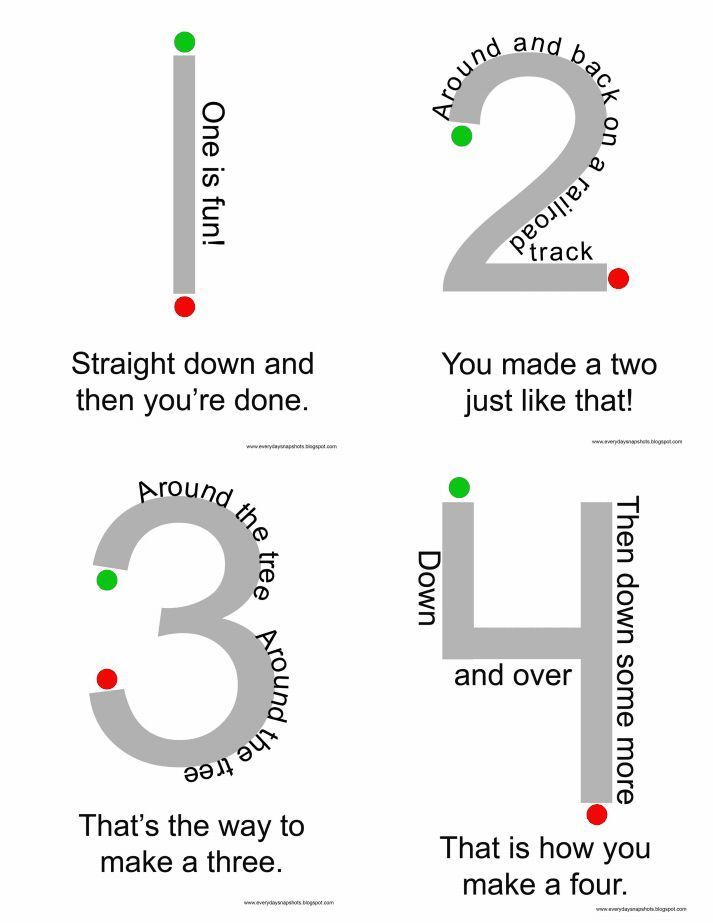 🙂
When toddlers start not to be interested in your questions anymore, don't push it.  Try again later.
Wondering when you should start checking for understanding?
Here's an example of when I knew it was time to start asking questions.
My son LOVES puzzles. Once he was attempting to put the pieces of the puzzles into a spot, I started telling him what each number was when he picked them up. I would guide him on where each number should go.
Eventually, he started putting the numbers in the correct spot on his own. Once he was able to do that, I began to check for understanding, "Where is the 2?" or "Show me the 5."
You can start checking for understanding at any time. It's never too early to start asking your toddler questions.
Another thing to note when checking for understanding is to use different toys or objects. You don't want your toddler to memorize one toy because they may just be going off memory instead of knowing the numbers.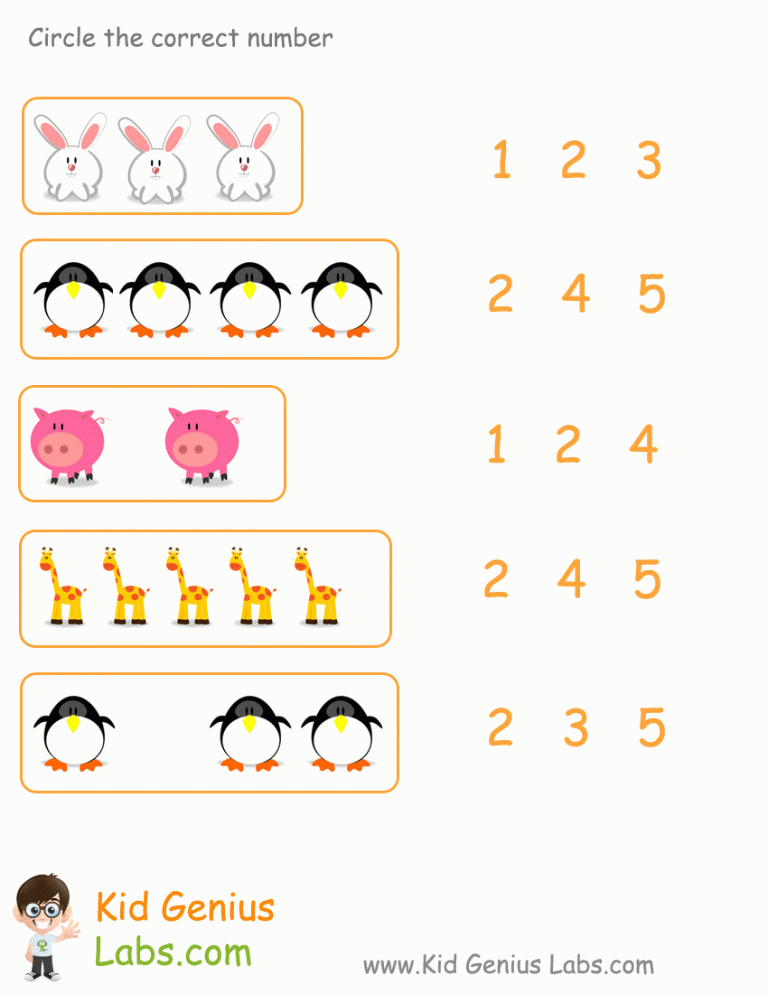 ---
Strategy #5. Get Active
Does your toddler like to relax and sit around all day? NO. I've NEVER heard any parent say that. 
Toddlers are busy, and they want to move around and explore this fantastic world!
I am a physical education teacher, and I'm very passionate about my children staying active. I enjoy incorporating some learning activities while we are playing games.
Here are some examples of how you can keep your kids active and learning at the same time! 
Have your toddler dribble the basketball as many times as they can while you count, try to have them beat their score by doing this several times in a row. By doing this activity, your 2-year-old will be working on the gross motor skill of dribbling.
Blow up a balloon and have your toddler try to keep it up in the air by batting or kicking it. Count how many times they can do so before it hits the floor. This activity is great for eye-hand coordination and gross motor skills. 
Practice locomotor skills by writing the numbers 1-10 with sidewalk chalk outside and ask the child to jump, skip, leap, hop, gallop, run, or side slide to a specific number.
Want to see how this is done? Check out this video of my daughter, who is in preschool doing this activity! 
There are so many benefits that your children will get from being physically active. By completing some of these activities, they will increase their physical health, learn physical skills, and be learning their numbers at the same time!
---
Strategy #6.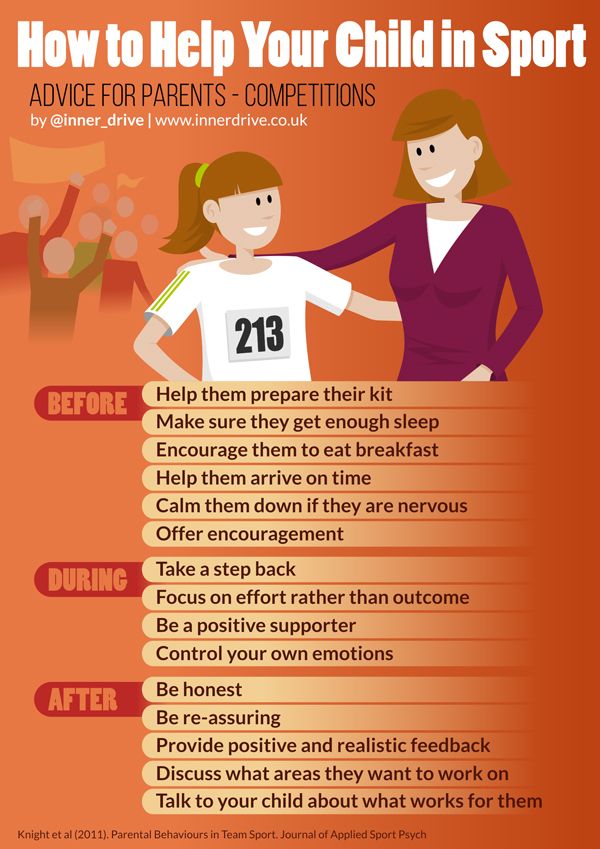 Make learning numbers fun!
Who remembers that teacher from high school that talked straight from their notes without any questions or fun activities? 
I sure do!! Think about that when you are teaching your toddlers. They will get bored just like you did; a variety of learning games will keep them eager to learn.
Toddlers will be excited to create something new and spend time with you as well. It's a win, win! Below are some examples of crafts that we have done that were successful
A. POM POMS!
We sorted these pom poms by color and counted how many of each that we had. Pom Poms are so great for counting, sorting, learning colors, and creating art projects!
---
B. Get their hands dirty!
My daughter and son both made aquariums with Crayola Kids Paint and Do-A-Dot Painters and markers! We counted how many tentacles the octopus and jellyfish have and how many fish and turtles there were in their creations!
---
C.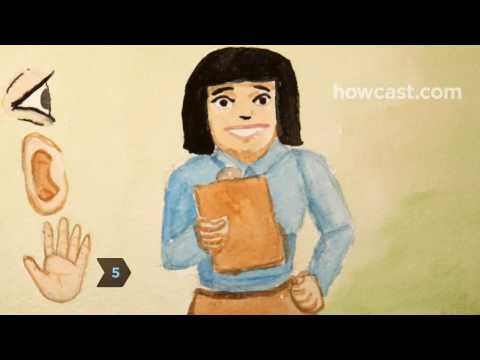 Do-A-Dot Markers
This painting project was a little less messy. Q-tips, do-a-dot painting, and cotton ball painting are much cleaner ways to do a project.
My son has a blast working with this dot-a-dot number painting activity. I had to help him quite a bit, but it kept his interest for an extended period of time!
---
7. Listen To Number Songs
Let's face it; kids love watching videos.
Youtube can be such an excellent resource for learning videos and songs.
In my opinion, it's BEST to use in moderation and provides the child with another way of learning. Most children are entertained by watching videos, and it could help them recognize numbers with catchy lyrics, animations, and sounds.
We are BIG Disney fans. This video has been a hit with my toddler and even my preschooler! 
Other Youtube learning resources: Bob the Train, Super Simple Songs, and Little Baby Bum 
DO NOT rely on videos being the only source that the child gets for learning anything.
These videos are great to put on if you have to clean up after lunch, or you have to put the groceries away. It keeps engaged and learning, while you have some time to get done what you need to!
My recommendation is to have the child watch no more than 20 minutes once a day.
---
Strategy #8. Sing songs
Not a huge fan of screen time?
I get it. You don't have to rely on videos to help teach toddlers; you can sing the songs yourself! Here are some examples of songs that you can sing to work on counting.
Ten in the Bed Nursery Rhyme
Put up all ten of your fingers or have your toddler put up their fingers. Start to sing "there were 10 in the bed, and the little one said roll over, rollover, and they all rolled over, and one fell out"(put one finger down). You could continue until you had no fingers left!
This is a perfect song to sing at bath time! When your toddler is taking a bath, bring out some rubber ducks if you have them. Sing the lyrics to this song and take away a duck throughout the song and bring them all back in the tub at the end!
The beautiful thing about this nursery rhyme is you can get creative with it. You don't have to use the word monkeys; you can change it to whatever you want! We don't have 5 toy monkeys; if you do, great use them! If you don't, you can use dolls, trains, stuffed animals, etc.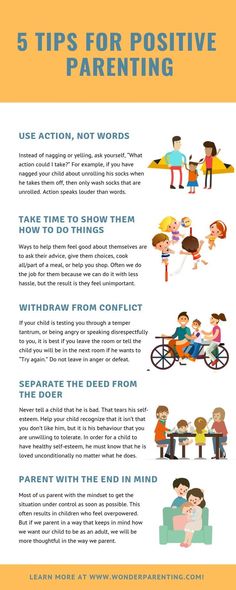 Your toddler will LOVE listening to you sing this song and watching their favorite toys fall off the bed.
I was planning on making a video example for this myself, but my daughter did this out of the blue, and it was too perfect!!
---
Strategy #9. Be Patient
Not every child learns at the same rate.
You may have one child who learned their numbers by 18 months, and the other child isn't interested in learning quite yet, and they are 24 months. THAT IS OKAY!
The important thing is that you keep repeating the information to them. Don't give up on them!
If you keep counting to them and explain what each number is when they see it, they will catch on.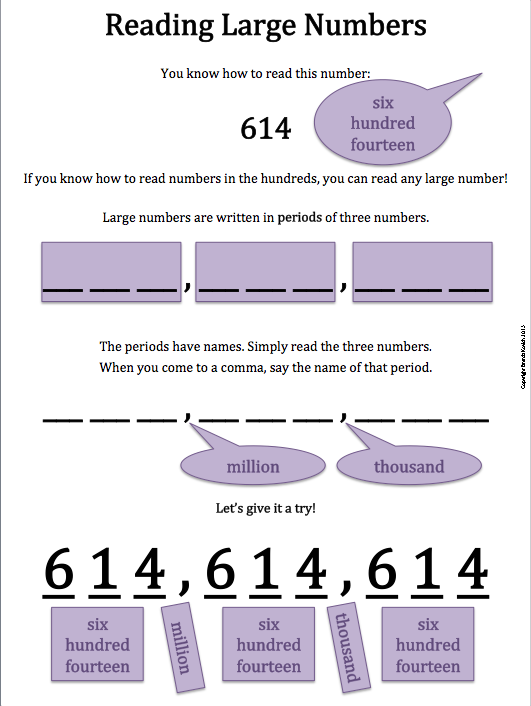 Be patient and stay confident in your child!
---
Final Thoughts and Conclusion
Teaching your toddler about numbers is a fun but challenging adventure!
It's important to start slow, play with number toys they can manipulate and repeat numbers daily.  Try to mix up the activities that you do with them to keep them engaged and excited to learn!
I would love to help in your journey teaching your toddler numbers (1-10). Whether you need some creative ideas or you need more helpful suggestions, please leave a comment below.
If you have any great ideas that you would like to share as well on what helped you teach numbers to a toddler, please share them with us!
Number Recognition – The Best 16 Games To Teach It (+ Tips) – Early Impact Learning
In the ten years I have spent teaching young children between the ages of 3 to 5, one of the most important secrets I have discovered is how to teach recognizing numbers.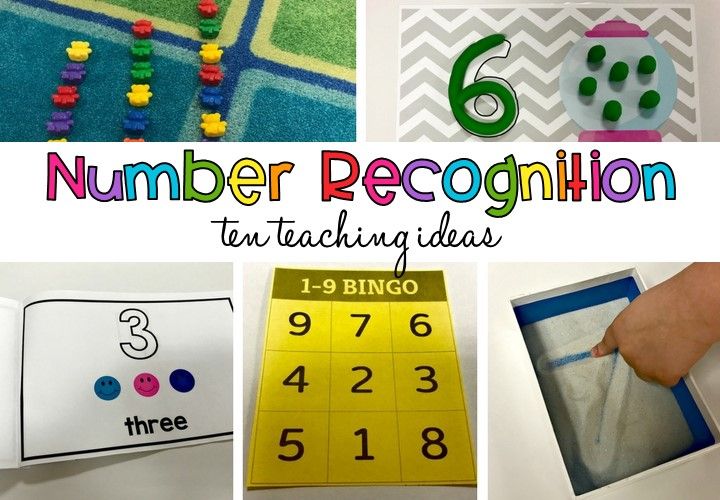 Some children will just pick this up from exposure to numbers in their environment. However, for most children this a long process, and needs some real expertise and strategies to get them confidently recognizing numbers. This is where this article comes in!
So, for the short answer, how do you teach children to recognize numbers?
Teach children to recognize numbers by using fun stories or chants for each number. Practise sky-writing the number in air, drawing it in foam or other messy play substances, and by making numbers in craft activities. Seeing numbers throughout their play is crucial.
That's the simple version, but there is just so much more to it than that!
In this article I have condensed ten years of trial and error into 17 tried and tested strategies that you really should try to get children recognizing numbers.
Pretty much all of these games can be used either at school or nursery, or at home. Good luck!
1.Use Stories For Each Number
A great way to introduce stories to start with is with storytelling.
Stories are great for teaching lots of different skills, as stories really tap into children's sense of curiosity and attention like few other things.
One way to do it is have a bag of a few objects. If you are introducing number 3, for example, you could say something like 'This is number 3. Today it went on an adventure. It found 3 magic stones.' (Take them out of the bag). 'It rubbed the stones, and out popped 3 frogs.' (Take the toy frogs out of the bag).
It is good to spend time during the story looking at what the numeral looks like, and getting them to draw it in the air, or on their hand.
2. Number Stones
Beautiful materials help in the teaching of anything, and these number stones are certainly a fantastic natural resource.
All you need for these are some pebbles. I happened to find some excellent white, sparkly stones by chance, that the children really love.
The idea is to write or paint some numbers on some of the stones. There are other things you can do, like create stones with quantities on as well.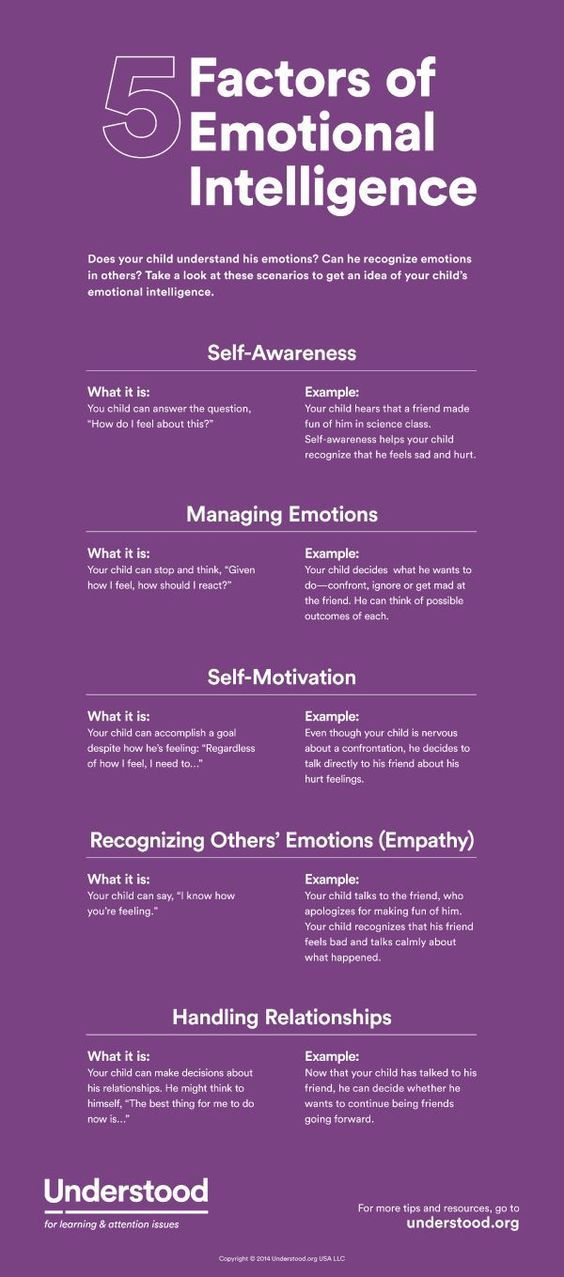 For example, I have created these stones with different numbers of bugs on:
These stones are great for some of the following things:
Finding objects, such as 3 pine cones, and matching to the right numeral
Match numeral stones to quantity stones, e.g. 4 bugs to the number 4
Trying to copy a number line and put them in order.
This activity is just one of many exciting ways to use stones and pebbles for learning. To find out a whole load more, you can check out this definitive guide on how to use story stones.
3.Use Chants
There are little fun ditties and chants you can use for each number.
For example, number 3 is:
A curl for you, and a curl for me
That's how you make number three!I have used chants that I just found on the internet before. For example, this video has some excellent ones you can use:
Also, children really love this song when it comes to numeral formation:
4.Have Number Actions
Many children learn letters through actions when they do phonics, so why wouldn't the process work for numbers.
The good news is – it does work!
Multisensory learning is definitely the way to go when you are teaching things like recognizing numerals or sounds. It activates a lot more of the brain if you have movements, sound and visuals all mixed together.
The number actions I use I have just invented. They go like this:
0 – Make a circle with your fingers
1 – Throw one arm straight up
2 – Two arms up
3 – These are like Mickey Mouse ears on their side.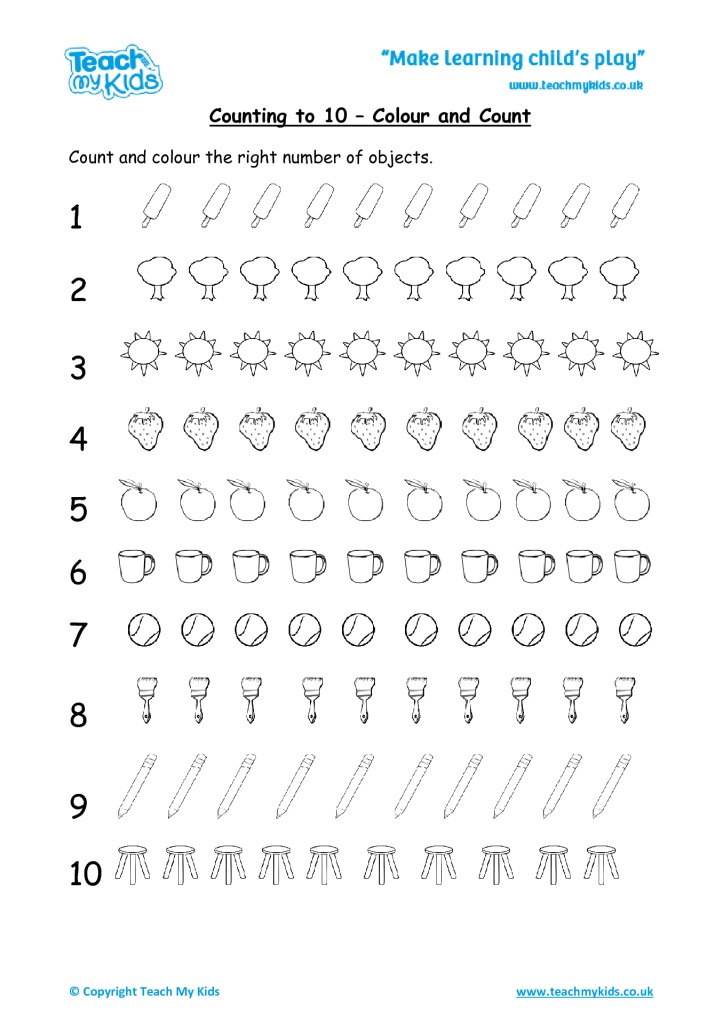 Put your head to one side, and put Mickey Mouse ears on top (honestly the sideways ears do look like mouse ears)
4 – I get them to cup both hands round their mouths and call 'Four!' This is like when a golfer loses their ball and calls 'fore!'
5 – Show five fingers
6 – Put two fingers up high in the air. This is the signal in cricket for a 'six'. Apologies to my American friends that I know read this blog in droves! If you have no idea what this means, please feel free to invent your own action for six.
7 – Do a salute with your hand. Your arm will have made the shape of a 'seven'.
8 – Pretend to hold two apples, one on top of the other. Put them to your mouth and say 'eight' (as though you just 'ate' the apples)
9 – Put your hand vertically underneath your head with your fingers on your chin. It looks like your head is on your arm, like a lollipop. I looks a bit like a nine – a stick and a circle
10 – Two sets of hands thrown forwards (with ten fingers)
Using actions such as this works a treat for teaching numbers, and is also an excellent way to teach phonemes (sounds) as well.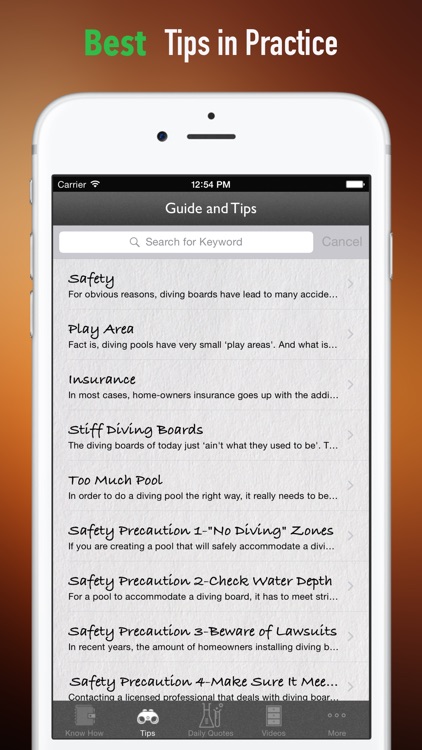 5.Skywrite Numbers
Skywriting is another great multisensory experience.
It is good if you can show them what the numbers look like on something – maybe a chalkboard, interactive board, or written on big pieces of paper.
The simplest way of skywriting is to stand up, and use your finger in the air to draw the numbers. Make them as big as you can! (i.e. get the children to bend their knees, and stretch up high respectively)
You can make the experience even more exciting by:
Using ribbons or streamers to draw the numbers in the air
Use puppets or toys in their hands to write with
6. Link Numbers To Books
Books are another route to firing up children's curiosity and interest.
The idea of this strategy is that you find opportunities in books to count or find numbers, and then talk about it. You can write the numbers that you find, or link one of the other strategies in this article to the numbers (for example, skywriting the numbers that you find).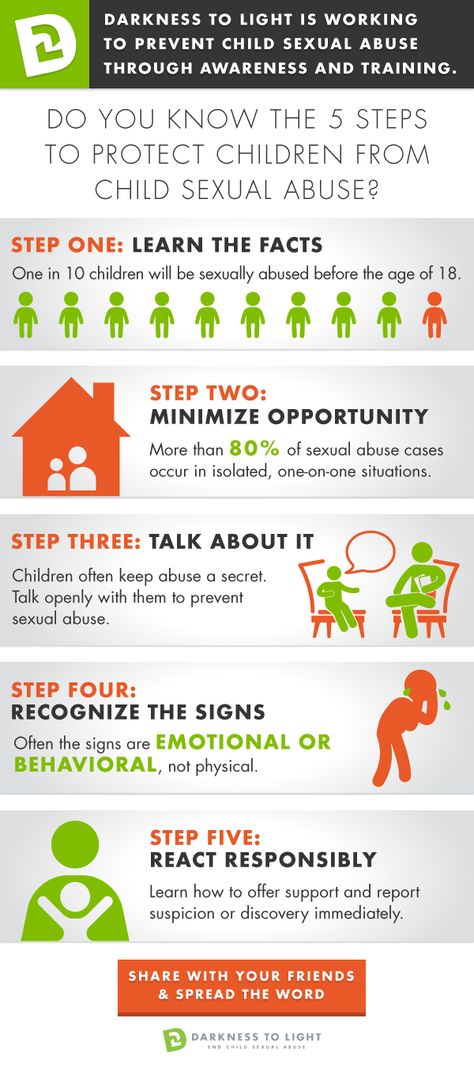 There are a mixture of books you can use:
Many books are clearly about maths, and they have lots of numerals in anyway. These work really well.
Some books are nothing to do with counting, but you can link numbers to them anyway. You can count the dwarves in Snow White for example, and write the number. You can count the dogs in Hairy Maclary.
7.Loose Parts On Numbers
Decorating numbers, and turning the numerals into fun art activities is a great way to go to get children recognizing them.
One way is to use loose parts to experiment with the formation of numbers.
All you need to do is create some big numbers somewhere, and the children put lots of loose parts like bottle tops or gems and other things over the top of them to make the shapes of the numbers.
You could:
Draw numbers on big paper
Chalk them on the floor outside
Good loose parts include things like shells, stones, screws, wood slices, pegs, pompoms, and whatever else you can find.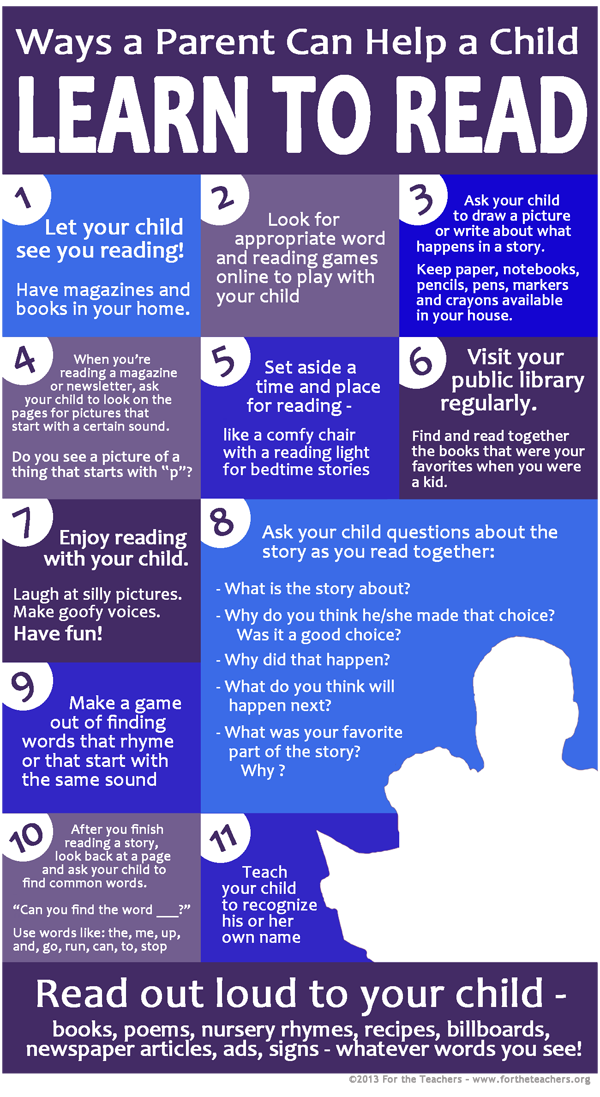 If you are looking for ideas of what other materials you can use for loose parts, then I have written an article containing at least 100 ideas, that you can check out here.
8.Number Lines
Number lines are great for children to start to visualize what numbers look like in a sequence. They are also great for number recognition.
Some excellent ways to use them for this purpose include:
Making number lines in artistic ways. The children can decorate them, or stick numbers onto sticks or something similar
They can order numbers on a blank line, copying a number line
Refer to number lines as you sing songs, or do chants. The more they use them the better they will get.
9.Matching Games
Some old-school memory games are great for number recognition. For example, pairs. Have two sets of number cards. I would just focus on the numbers that you are trying to teach, so it could be numbers 1-5 or 0-10.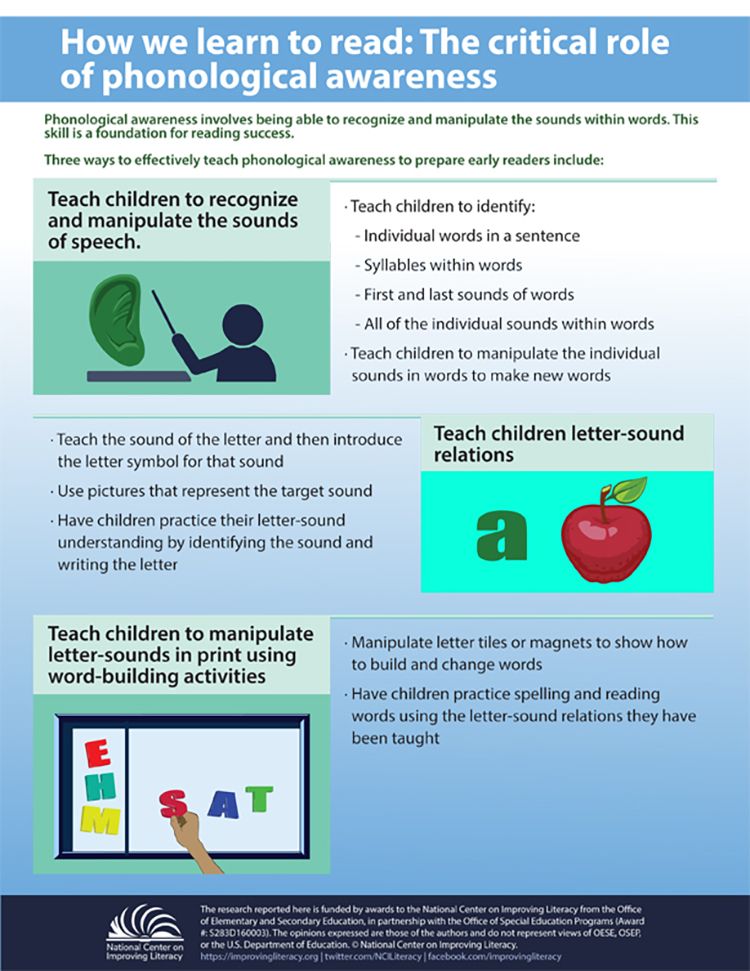 Place the pairs of cards down, and take it in turns to turn over two and try to find pairs.
Another game that is similar is number bingo.
Matching games like this are quite simply excellent for memory in general. If you want to find out the definitive list of the best preschool memory games for children, then check this out.
10. Number Golf
They really love this one! Many children really enjoy sports, and so if you can tap into this interest then go for it!
There are different ways of doing this, but one easy way is to use big paper. Draw big circles all over the paper – these are the golf holes. Write numbers in these golf holes.
Then all you need is a golf club and a ball. I normally use a small playdough ball that you roll yourself, and the club can be something like a lolly (popsicle) stick.
Hit the ball around the golf-course and try to get it into the holes. This is great for number recognition. You can also:
Go in order like a real golf course
Recognize numbers beyond ten
Try a big outdoor version using large rubber balls and huge circles drawn with chalks. You could kick or roll the balls
Playdough games like this are brilliant for fine motor.
11. Messy Number Formation
The messier numbers can get the better!
The idea is here is to get some kind of messy surface that the children can mark-make numbers on.
You could use:
Shaving foam
Shaving gel
Porridge oats
Glitter (if you're feeling brave as this will be very messy!)
Flour
Sand
Have some big numbers for them somewhere to look at and copy. The children try writing the numbers in the messy substance! Hours of fun.
12. Put Numbers On Construction Toys
Another good strategy to teach numbers is to find out what the children enjoy doing anyway, and just add some numbers to these activities.
A good example is construction toys. Lots of children love using lego and building blocks, and lots of other things like this. Why not add some numbers to these resources?
For example, you can write some numbers on some old building blocks.

Can they put them in order?
Can they build numbers out of construction toys?
Can they make a tower using a quantity of blocks that matches a number card?
Tapping into interests is one of the key ways of motivating young children. If you want to find out the definitive list of things you can do to focus pre-schoolers then take a look at this article I wrote about the 15 top strategies.
13. Numbers On Vehicles
Vehicles are another thing that many young children are fascinated by. These offer many opportunities, including:
Make a car-park. Get a large piece of cardboard or paper, and draw some car park spaces on it with numbers on. If the cars have numbers on anyway, even better! You can match the numbers
Have races and put the winners on a podium of some description, labelled 1, 2 and 3
Put vehicles with numbers on in order, maybe following a number line
14. Numbers In Environment
This is a really important way that many children will learn numbers – encountering them in the environment.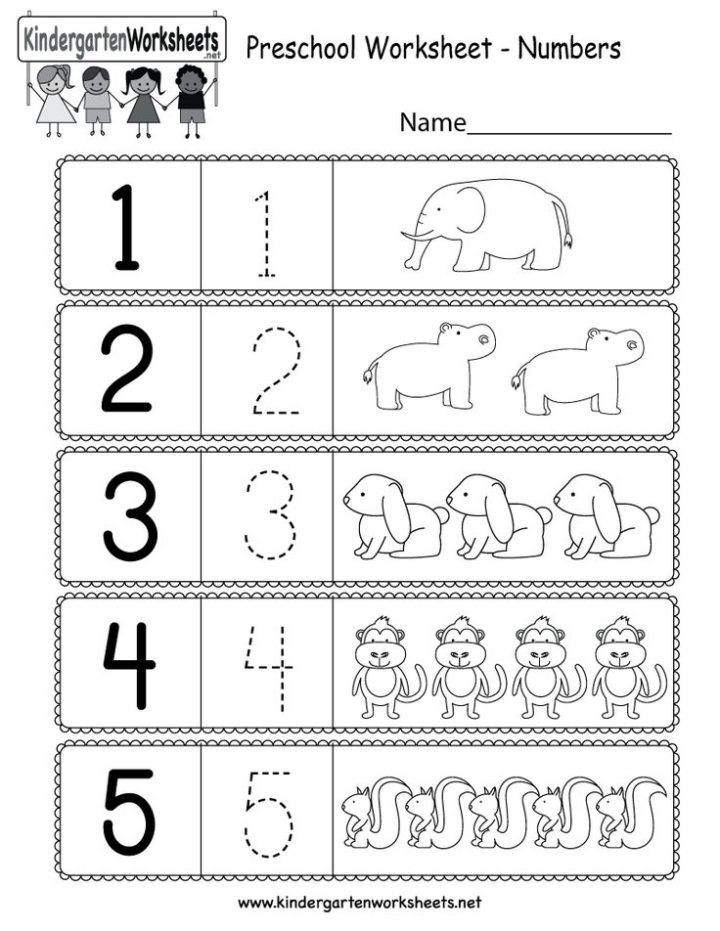 There are many things you can do to help the process:
Point out numbers that you or children may find in the environment, and talk about them. Examples could be numbers on doors or bins, numbers on football shirts, numbers on signs
Encourage children to count and record in the activities that they do. For example, build a tower and count the blocks. Make a model of an alien and count the arms.
Include numbers in displays around the room
15. Number Dice Games
Competitions and games with dice really help children to learn now to recognize numbers.
The repetition of seeing numbers again and again really helps, and also a little bit of competition really focusses the minds for some.
Some great games to do with a numeral dice include:
Roll the number dice and do that number of actions – e.g. clap, jump, hop etc
Have a simple racetrack drawn on the floor. This could be with chalk outside, or something similar. Have a long line of about ten sections in a line, so that it looks a bit like a ladder. All children start at one end. One rolls the dice and then jumps forward that number of squares. Then the next person goes. It is a race to take it in turns, and get to the end first! There are lots of fantastic outdoor maths games such as this one. Check out 50 of the best ideas here!
Whack the dough! This is a fantastic playdough game that they really love. What you quite simply do, is first make lots and lots of little balls of playdough. Then you roll the dice and whack that number of balls! This is great for number recognition, and 1:1 counting. Playdough is one of the most exciting resources you can use for early Maths. If you want to learn more playdough maths games, then check these out.
16. Fishing Game
This is a simple adult-led game that they really enjoy.
Get some kind of number cards, and stick a big paperclip to the top.
Get a stick such as a broomstick, and tie a string to it. At the end of the string have a magnet tied on.
The idea is to have the number cards in the middle of a circle of children all faced down. One child goes first, and tries to pick up a card with the magnet. Hopefully the magnet will be strong enough. If you are having problems picking them up, then stick more paperclips on the cards!
Fish for a card and then identify what it is!
This is one of the favorite games in my book 101 Circle Time Games…That Actually Work!
This book contains:
-All the best math circle time games
-Phonics and literacy circle time games
-Emotion and mindfulness circle time games
-Active and PE circle time games
-And so much more!
You can check out 101 Circle Time Games…That Actually Work here.
Right, that's the end of the 16 best games I know to teach recognizing numbers. I'm going to finish with some key questions that many people ask about recognizing numbers.
Common Number Recognition Questions Answered
Why is it important to know number names?
Recognizing numbers is a foundation skill of early maths. It is important to develop before you can go on to many other skills.
Some examples of skills that cannot be attempted without first recognizing numbers includes:
• Ordering numbers in any way
• Finding missing numbers in a sequence
• Being able to add and subtract with written number sentences
How to teach numbers to special needs children?
Many of the same strategies will apply if you are trying to teach numbers to special needs children.
Try to make the strategies as multi-sensory as possible. Actions and physical movement is good to support number recognition.
Please bear in mind that the age and speed with which children will learn numbers will vary greatly if they have any disabilities.
Some children, for example with autism, may learn numbers at a very young age, and number recognition can be an exceptional skill of many autistic children.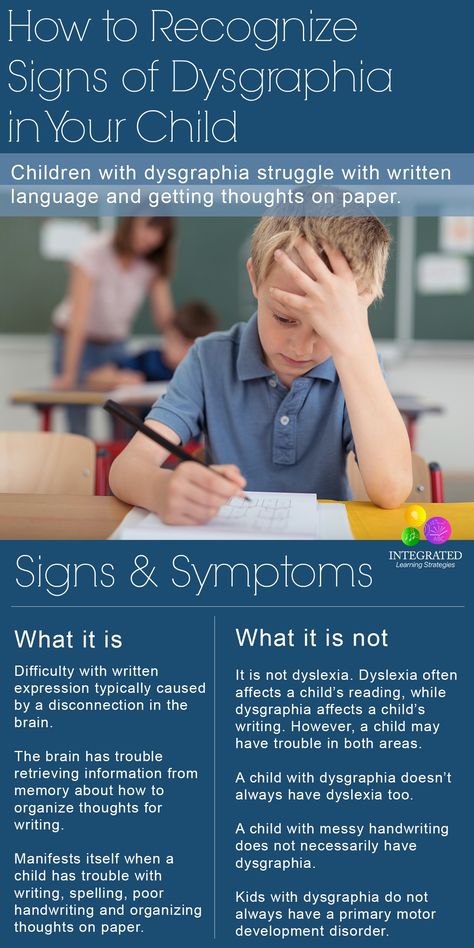 At what age should children recognize numbers?
This is a tricky question and really will differ for different children.
In general, children will begin to learn how to recognize numbers somewhere between the age of 2 and 5. It is hard to be more precise than that!
Just because a child learns numbers later than another does not mean that their rate of progress will be slower in the future. It is more an issue of child development rather than an indicator of intelligence.
When are children ready to recognize numbers?
Normally children will display some signs before they start to recognize numbers. These include:
• An interest in numbers in the environment
• They are starting to rote count (or indeed are already good at this skill)
• They are beginning to count objects
Do you teach letters in the same way as numbers?
There are definitely parallels between strategies that work well for both. These include:
• Make it multisensory – the more active and fun the process the more chance they have of learning them
• Use songs, chants and books to help the process
• Repeat and practise what you have learned
Find out more about how letters and sounds are taught here.
Conclusion
The more multisensory you can make number recognition learning the better. Spark children's curiosity with exciting resources, and get them dancing, moving and singing, and the process becomes fun and effective. Good luck, teaching those numbers!
If you liked this article, then why not try one of these:
What Is Rote Counting? And How To Teach It
Symmetry Activities For Kids – 10 Fantastic Activities
Recent Posts
link to Transient Art - Definition, Examples, Activities

Transient Art - Definition, Examples, Activities

Transient art develops many skills: creativity, problem-solving, exploration. Read on to learn more

Continue Reading

link to 23 Open-Ended Play Ideas

23 Open-Ended Play Ideas

There are endless pen-ended play ideas. Here we explore set-ups and ideas!

Continue Reading
How to teach a child to count
1581
Learning numbers with a child and teaching him to count is not an easy task.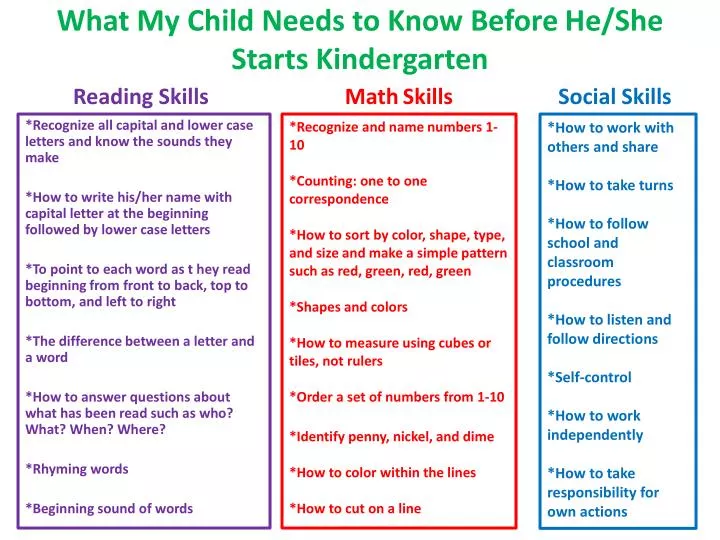 But any parent knows that you need to get acquainted with mathematics at a preschool age. If a kid at 5-6 years old masters the composition of the number and counting within ten, then it is more likely that at school it will be easier for him to cope with tasks.
How to interest a child in mathematics?
First, follow the basic rules:
1. It is better to learn numbers and numbers not at the table, but in the game or immediately in practice. For example, have the child count the ingredients for a cake or a button on a shirt.
2. Practice when the baby is in a good mood. Try to evoke positive emotions in him. So the information is better remembered.
3. First, choose easy examples so that the child can cope with them. And when he successfully masters the first task, he will definitely want to repeat the success. At the same time, do not forget to praise the child.
4. Practice constantly, each time using something new. This is how you maintain interest and form a habit.
5. If the child fails to solve the task - do not get annoyed, but try to explain in practice. After all, the main thing in 5 years is not to learn the basics of mathematics, but to form an interest in studying it in the future.
How to learn numbers:
Draw and hang in the child's room a number series from 1 to 20. It will always be in front of your eyes and will be remembered. Play the game of "jumping finger": point your finger in a chaotic order of the numbers from this row and ask for a number. Draw separate cards with numbers from 1 to 20 and ask the child to name them. In the first case, the baby remembers the ordinal arrangement of numbers, and in the second, he learns to recognize them randomly.
Make these cards: draw a number on dark cardboard with PVA glue, dip in semolina and dry. We work with these cards like this: the child circles the number with his finger as it should be written according to the rules, and pronounces the association aloud.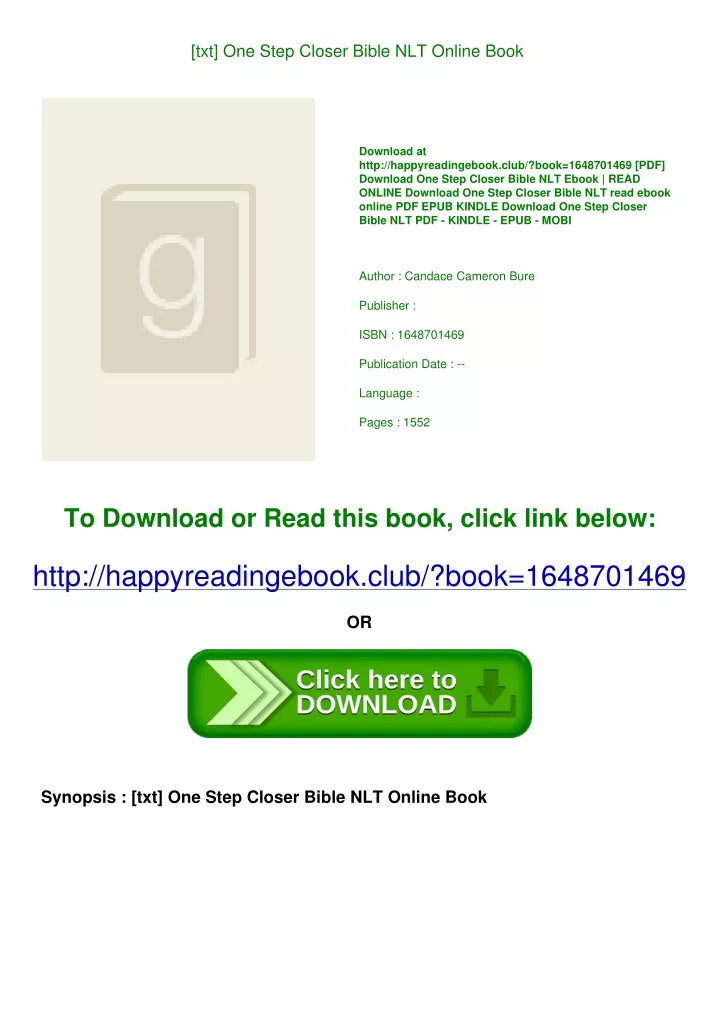 For example, the number 1: first draw a tail with your finger from the bottom up, and then a straight stick down, saying: "Beak, leg." For numbers 2 - "Head, neck, tail"; 4 - "Back, seat, leg", etc. Come up with your own associations to better remember. In this exercise, children visually see the number, feel it tactilely, remember the spelling, speak out loud and reinforce it with associations.
You can get acquainted with the numbers and complete tasks online to consolidate knowledge on our website in the "Counting and Numbers" section.
How to teach counting:
In order for a child to learn to count, he must master the composition of the number, that is, understand that the number 5, for example, consists of a combination of the numbers 2 and 3, 1 and 4, etc. And for this, we first show the numerical value of the number 5 on real identical objects. For example, 5 is 5 spoons, apples, etc.
Play the game "Let's share" as often as possible. Take 5 sweets and offer to share between two.

Ask the child: "How will we divide the sweets? How much will you take for yourself, and how much will you give to me?" Show that 5 sweets can be divided like this: 1 for mom, and 4 for baby, 2-3, 3-2, 4-1. And be sure to show that you are not counting empty numbers, but numbers that represent real candies.
You can also play this game: take 5 buttons (or other small items), first show the child that there are 5 of them, count with your finger. Then hide your palms with buttons behind your back and ask the child: "If I have 2 buttons in my right hand, how many in my left?" And then invite the kid to ask you a riddle. Guessing, sometimes "make mistakes" - children love to "catch" adults on mistakes.
Having mastered the composition of the number, the child will easily understand the basics of addition and subtraction.
Tasks for ordinal counting and comparison for preschoolers are recommended to be completed on the page "Assignments in mathematics for children 5-6 years old.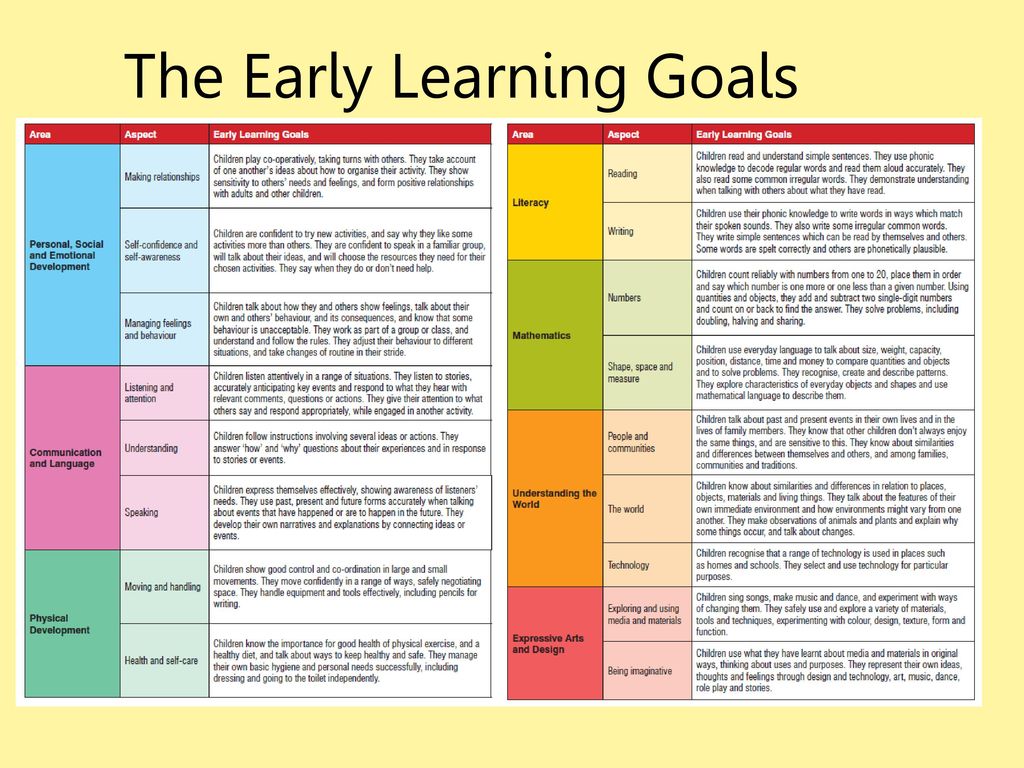 "
Did you like it? Share with friends:
Online classes on the Razumeikin website:
develop attention, memory, thinking, speech - namely, this is the basis for successful schooling;

help to learn letters and numbers, learn to read, count, solve examples and problems, get acquainted with the basics of the world around;

provide quality preparation of the child for school;

allow primary school students to master and consolidate the most important and complex topics of the school curriculum;

broaden the horizons of children and in an accessible form introduce them to the basics of various sciences (biology, geography, physics, chemistry).
How to help a child remember a graphic representation of numbers
How to help a child remember
a graphic representation of numbers?
Very often it happens that a child can count perfectly from 1 to 10, but he cannot find the number shown in the picture on his own.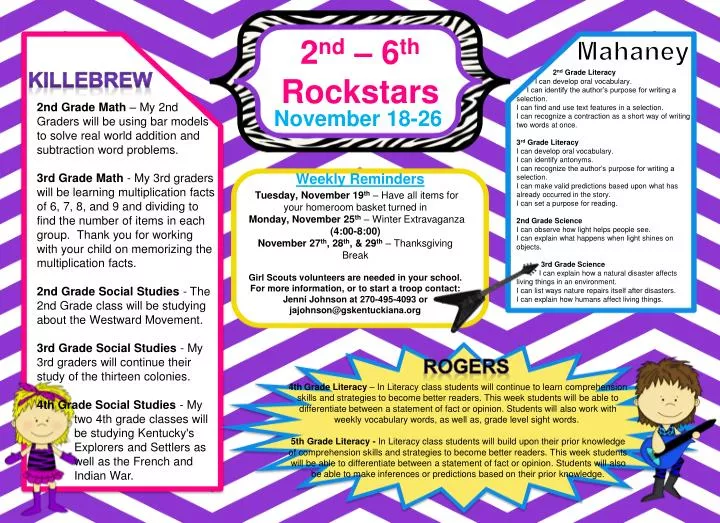 The graphic image of a figure for him is a complex abstract concept. The development of abstract thinking is not a simple process, as child psychologists believe. And without the help of adults, this is not enough.
Often children confuse numbers that are a bit similar to each other, for example, 6 and 9, 3 and 8, 4 and 7. And this problem should never be overlooked. Children need help to understand such complex graphic images for their perception. It will be much easier for a child to remember a number if he can find its similarity with some object or animal: 2 - a swan, 8 - points.
If a kindergarten teacher or mother can pick up interesting poems about numbers, then the memorization process will be even easier. The main thing is not to be angry with children if they do not grasp everything "on the fly." This is for you, adults, everything is easy and simple, but for children who have just started mastering numbers and counting, everything is very difficult. Any teacher will confirm that the most effective way to memorize new material for children is to play math classes.
I recommend reading these amusing poems to your child and perhaps learning will go faster and easier.
Numbers live on various objects:
In calendars and tram tickets,
On clock faces, on houses,
Numbers are hidden in book volumes,
And in, on a car 9004, and in a telephone , and on the car…
Numbers are everywhere, numbers are all around.
We will look for them and find them right away.
Poems about the number 0
Please know this number:
Zero looks like a steering wheel.
Zero looks like a bun.
He is pot-bellied and round-faced.
Looks like a cat,
If folded into a ball.
The number 0 looks like a ring or a steering wheel. There is nothing inside the ring - it is empty. The number zero means the number zero, i.e. when there is nothing, it is empty.
Poems about the number 1
Here is one, or one,
Very thin, like a needle.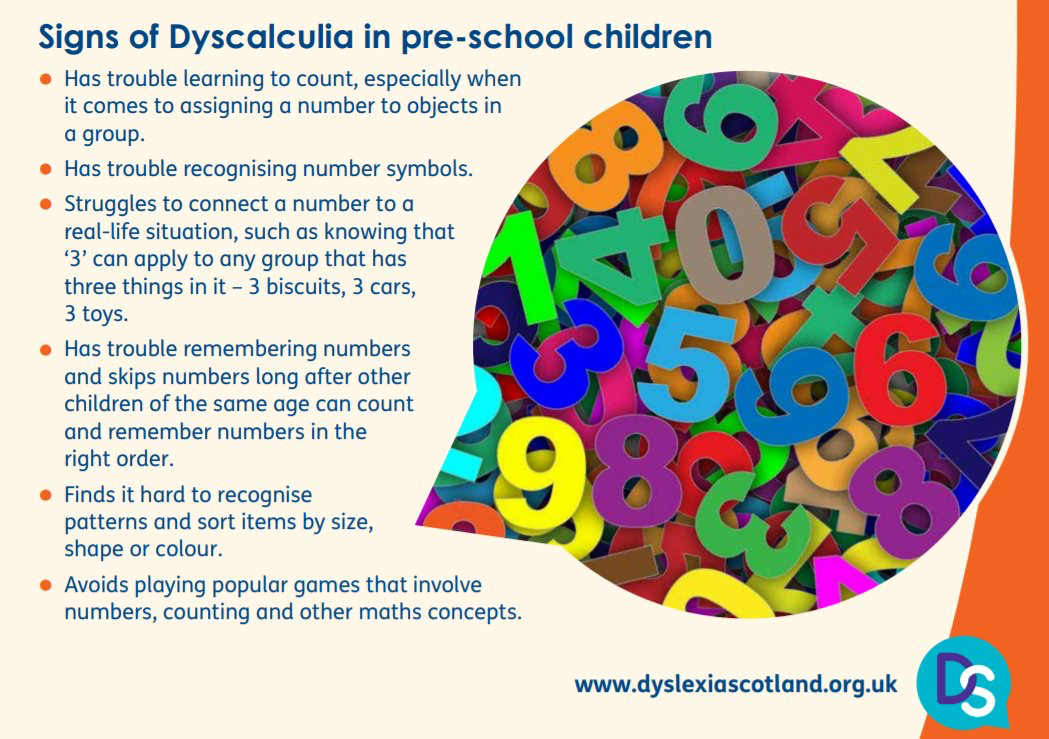 S. Marshak
It looks like a hook,
Or maybe a broken knot.
G. Vieru
Poems about the number 2 G. Vieru
And here is the number two.
Look what it's like:
The deuce arches its neck,
The tail drags behind it.
S. Marshak
Poems about the number 3
Look at this,
The number three is speaking.
Three of the badges -
Consists of two hooks.
S. Marshak
Poems about the number 4
The number 4 can be written using several straight lines. First, draw the leftmost inclined line from top to bottom with a pencil, then the crossbar, and then the right vertical line.
Look - 4 is a chair,
Which I turned over. The new number is four.
G. Vieru
Poems about the number 5
What does the number 5 look like?
On a sickle, of course,
How not to know.
G. Vieru
And then she began to dance
on paper the number five.
Stretched out her hand to the right,
Steeply bent her leg. S. Marshak
Poems about the number 6
Number six - door lock:
Hook above, circle below. S. Marshak
Poems about the number 7
The number 7 or, as it is also called, the seven, looks like a scythe used to cut grass. The number 7 consists of two sticks. One stick lies horizontally on top, and the second stick, like a leg, holds the top one. Sometimes a crossbar is drawn in the middle of the number 7.
Seven is like a sharp scythe.
Mow, scythe while sharp. G. Vieru
Here is a poker seven.
She has one leg. S. Marshak
Poems about the number 8
The number eight, the number eight
We always wear on the nose,
Figures eight plus hooks -
Glasses are obtained ...
or another zero
We fell asleep side by side,
Either grandfather glasses
I forgot on the chair.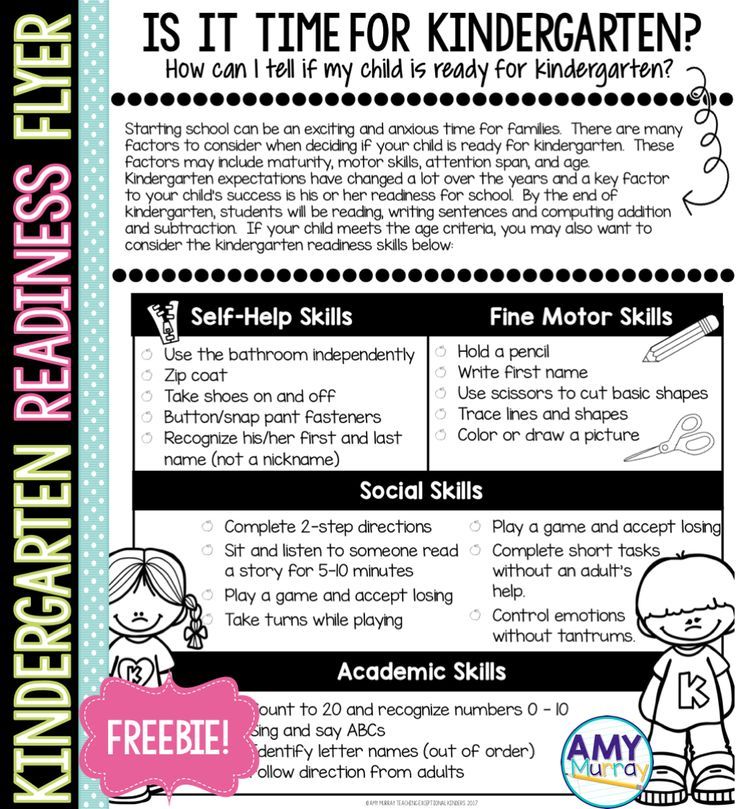 F. Daglarja
You are used to this figure.
This is a snowman figure.
Only winter replaces autumn,
Children make figure eight!
Only to the number you, my friend,
Do not make a third circle. V. Bakaldin
The number eight or, as it is also called, the eight, looks like a snowman or a Tumbler doll.
Poems about the number 9
The number 9 is like a fat cat that has turned away from us and wants to take a nap. The number 9 is a ring with a ponytail, it looks like an inverted number 6.
Nine, like six, look.
Only the tail is not up, but down. G. Vieru
Number nine, or nine,
Circus acrobat:
If you stand on your head,
Number six will become nine. S. Marshak
Poems about the number 10
A number like the letter O -
This is zero or nothing.
Round zero is so pretty,
But it doesn't mean anything!
If on the left next to him
We can fit one,
He will weigh more,
Because this is ten.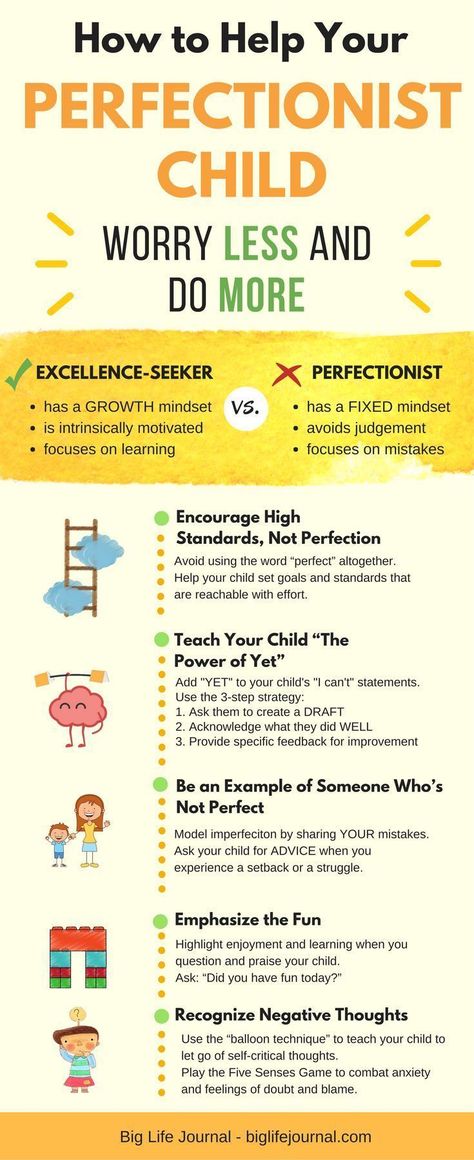 S. Marshak
Zero follows one -
Number 10 on the page. G. Vieru
Find the number math game
For this game you will need:
figures drawn (printed) on paper from 1 to 9

drawings similar to figures, objects.
The kid looks at the picture and then guesses what number is hidden in it. Then the mother shows the number 2 and asks the baby to find a drawing similar to this number.
Cardboard Numbers Math Game
For this game, you will need to cut out numbers from cardboard in advance. The kid closes his eyes, takes one cardboard number and guesses by touch what kind of number it is.
Lost Numbers Math Game
Numbers from 1 to 9 are printed on cardboard. Then each of them is cut into two parts. The kid must restore them. If this task is too easy for him, he can complicate it by cutting the numbers into 3, 4 or 6 parts.