How to clean bottles for newborns
How to Clean Baby Bottles
We know babies require a lot of stuff. And by a lot, we mean, a lot! All of those bottles, bottle parts, nipples, pacifiers, and sippy cups need to be cleaned. Over and over. Day after day. Here's everything you need to know on how to clean baby bottles and parts, so you can worry less about all the "stuff" and spend more time with your little duckling!
How to Hand Wash Baby Bottles
It can seem daunting to have to hand wash your baby bottles, nipples, caps, and sippy cups after every use, but with the right steps you'll find that scrubbing right away isn't always necessary. So, you can pay more attention to tummy time and less on cleaning.
Here's how to wash baby items by hand:
1. Things You'll Need.
In addition to a sponge, we recommend purchasing a dedicated bottle brush with a nipple brush to clean all the hard-to-reach spots inside your baby's bottles.
For a gentle clean that's free of dyes, use Dawn® Free and Clear.
2. Rinse Directly After Use.
As soon as you have finished feeding your baby, give your bottle a quick rinse with warm water, just to get rid of most leftover residue. You can come back to thoroughly wash a full day's worth of bottles when you have more time.
3. Fill A Bowl with Hot Soapy Water.
Apply a squirt of Dawn® to a bowl of hot water. Dawn® works great for cleaning baby items because it does not leave a soapy residue on bottles when rinsed appropriately.
4. Separate the Bottle Parts.
It's important to take apart every part of the bottle. Old milk can build up between the bottle, the ring, and the nipple.
5. Wash Bottle Parts Separately.
Place all of the bottle parts into hot, soapy water and wash them individually. Use a soapy bottle brush for the bottle and the nipple brush for the plastic nipples and rings. Next, gently squeeze soapy water through the nipple hole to flush out any trapped milk.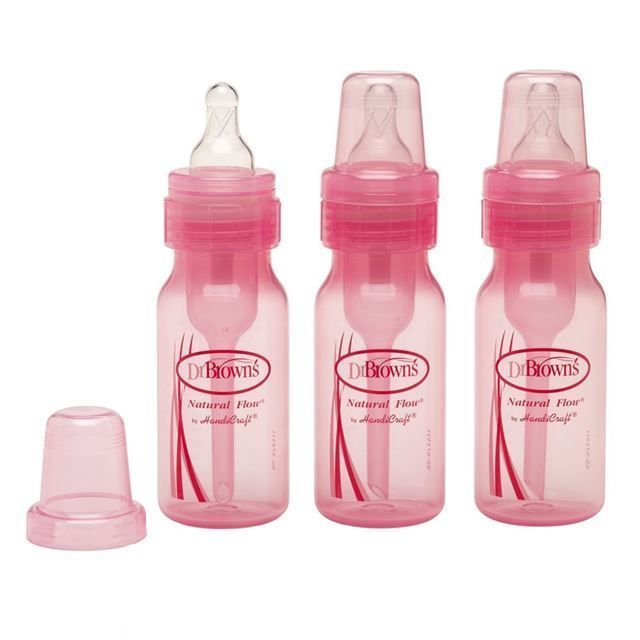 6. Rinse Bottle and Bottle Parts.
Rinse off the bottle and bottle parts thoroughly under running water to remove any remaining soap residue.
7. Dry Bottles and Attachments.
Place bottles and nipples upside down in the dish rack to dry. Your baby items are now clean and ready for another feeding. Prepare to do this several hundred more times, even in your sleep.
Handwashing Versus Dishwashing Baby Bottles
Baby bottles can pile up, especially with a newborn! It's recommended to wash baby bottles after each use, especially during the infancy stage—but don't worry! You do have a few options when it comes to protecting all those bottles from messes, so you can be more confident with every feeding. You can wash baby bottles and attachments in the dishwasher every few days, but make sure they're dishwasher-safe before running the cycle. *
To clean baby bottles in the dishwasher:
Rinse baby bottles, nipples, caps, sippy cups and other attachments with warm water

Soak with warm water and a gentle dish soap like Dawn® Free and Clear, which is free of dyes

Rinse off bottles and attachments with warm water

Load into the top rack of your dishwasher

Set to a hot water washing cycle and heated drying cycle

Remove from dishwasher and place on a clean surface or baby bottle drying rack
In cases where your baby bottles aren't dishwasher safe or your dishwasher is full, handwashing is also a great go-to when it comes to keeping bottles clean and safe for your little bundle.
How to Sterilize Baby Bottles
You'll also want to consider using a baby bottle sterilizer during the early days. Sterilizing baby bottles and attachments helps remove germs and bacteria—especially if your little duckling is primarily bottle fed. If you're using a bottle for the first time, you should always hand wash and sterilize it before giving it to baby. This helps ensure you're starting off with a clean and sanitary bottle, every time.
Allow the baby bottle and parts to soak in warm, soapy water

Rinse off with warm water

Place in baby bottle sterilizer and follow the instructions provided for your particular brand of sterilizer

Once complete, store on a clean drying rack before use
You can also sterilize your baby bottles by placing them in boiling water—but be careful to not damage the nipple or any other attachments.
Can I Reuse My Old Baby Bottles?
When kept in good condition and thoroughly washed, you may be able to reuse your baby bottles with your next baby.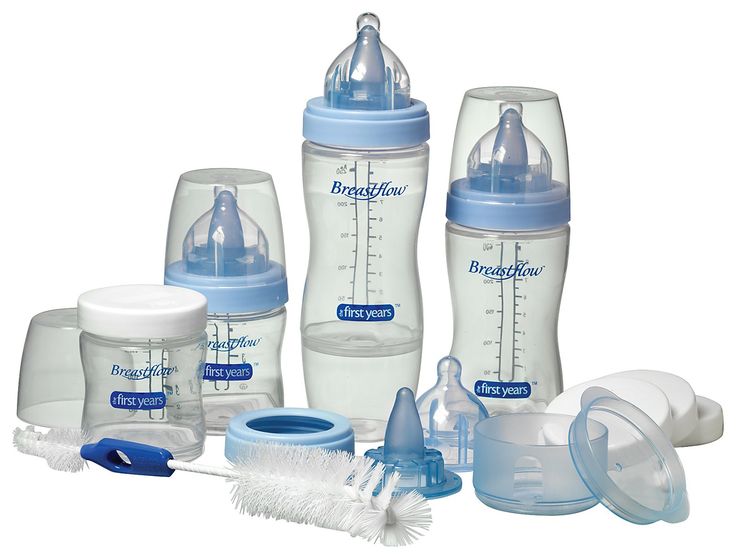 However, it's best to get new bottle attachments, such as nipples, as these can undergo wear and tear over time.
Whether new or used, always be sure to soak your baby bottles in warm, soapy water and sterilize before using.
Best Dish Soap for Baby Bottles
When it comes to ensuring your baby is getting the best, we understand that same notion extends to the dish soap you use as well. Here are our recommendations for top dishwashing liquids to use when cleaning baby bottles, bottle attachments, and first utensils:
For Soaking: Before sterilizing or running your baby's bottles through a dishwasher, use a foaming dish soap like Dawn® Platinum Dishwashing Foam. Just one pump creates more than enough soapy foam to penetrate leftover formula and milk residue.

For Everyday Handwashing: Dawn® Free & Clear is powerful enough to tackle any leftover messes, including baby food and milk residue, and gentle enough to use on delicate items, while also being free of dyes and phosphates.
With Dawn® dish soap it's So Dawn Easy to keep all your baby items clean, so you can feel more confident when feeding your cooing little duckling!
Cleaning and sterilising baby bottles
Cleaning and sterilising baby bottles | Pregnancy Birth and Baby beginning of content

4-minute read

Listen

It's essential to properly wash and sterilise the feeding equipment when you're bottle feeding. You'll need to clean and sterilise each bottle, teat and screw cap after every feed. It's important that you continue sterilising everything until your baby is 12 months' old.
Why is it important to clean and sterilise my baby's bottles?
Babies have immature immune systems so they aren't strong enough to fight off a range of infections.
One important way to support them in staying healthy is to reduce the chances of their getting sick in the first place.
Milk is the perfect medium in which bacteria can grow. This is why it's important to sterilise all feeding equipment and keep formula cold until just before feeding your baby.
What equipment needs cleaning and how often?
You need to clean and sterilise all bottle parts, teats and screw caps.
Separate all parts of the bottle and pull the teat out of its screw cap.
Use hot water and dishwashing detergent.
Clean all areas of the bottle with a bottle brush, including the thread where the cap screws on.
Remove any milk still sitting in the teat or the hole with a teat brush.
Squeeze hot, soapy water through the teat hole, then do the same with clean water to rinse the teat.
Make sure to rinse the bottles and equipment well.
Get a new bottle brush once the bristles are worn. They need to be stiff enough to remove all the milky residue from the inside of the bottle.
How to sterilise feeding equipment
Even if bottles and teats look clean, they might still carry germs to your baby so it's essential to sterilise your feeding equipment properly.
There are 3 ways to do this: boiling, steam sterilisation and chemical sterilisation.
If you're breastfeeding and only need to sterilise a bottle occasionally, the boiling method may be good enough. It's also cheaper than buying a steam steriliser. If you're expressing and/or bottle feeding, then a steam steriliser might be the best option.
The boiling method
Put all parts of the cleaned bottle, including teats, in a large saucepan.
Cover the equipment with tap water.
Make sure all air bubbles are out of the bottles and that they are fully submerged under the water.
Bring the water to the boil.
Boil for 5 minutes.
Let the feeding equipment cool in the saucepan before taking it out.
Place all the feeding equipment in a clean container and put it in the fridge. Make sure the container is covered firmly with a lid.
You can store everything in the fridge for up to 24 hours.
The steam sterilisation method
Steam sterilisers are popular because they work quickly, are cheap to use and are very effective. They heat water to boiling point and the steam kills the bacteria. Some steam sterilisers are designed to operate in a microwave.
Place the clean bottles and feeding equipment in the steriliser.
Make sure there's enough room between each bottle, teat and screw cap for the steam to circulate around all surfaces.
Follow the manufacturer's directions about how much water to add.
Turn on and push the button to start. If you're using a microwave steriliser, place the steriliser in the microwave and turn on for the correct time.
Wait until the sterilisation cycle has finished and the light goes off.
Store all sterilised feeding equipment in a clean, lidded container in the fridge.
Sterilise all equipment again if you haven't used it within 24 hours.
The chemical sterilisation method
Be careful when using chemical sterilisation. Many methods use bleach, which can also bleach clothing and surfaces, and irritate the skin, if spilt.
Antibacterial chemical sterilisation solutions are available in liquid and tablet form. They need to be prepared exactly as directed on the container.
Make sure you have a container that's large enough to hold your baby's bottles and feeding equipment.
Use the recommended amount of tap water to prepare the sterilising solution.
Submerge all bottles and feeding equipment in the solution. Make sure there are no bubbles left in the bottles.
Leave the equipment in the solution for the recommended time – there's no need to rinse the solution off after sterilisation.
Throw out the solution after 24 hours and wash out the container before preparing a new batch.
Wash your hands before handling sterilised feeding equipment
Make sure you wash and dry your hands before you handle sterilised bottles and teats.
It's easy to contaminate equipment just by touching it with unclean hands.
Sources:
Child and Youth Health (Feeding your baby), Raising Children Network (Bottle feeding: cleaning and sterilising equipment), Karitane (Bottle Feeding)

Learn more here about the development and quality assurance of healthdirect content.

Last reviewed: September 2020


Back To Top
Related pages
Expressing and storing breast milk
Making formula – dos and don'ts
Feeding your baby with formula
Breastfeeding your baby
Need more information?
Bottle-feeding: cleaning & sterilising | Raising Children Network
Bottle-feeding your baby? Find out what equipment you need – bottles, teats, rings and caps – plus how to clean and sterilise it all.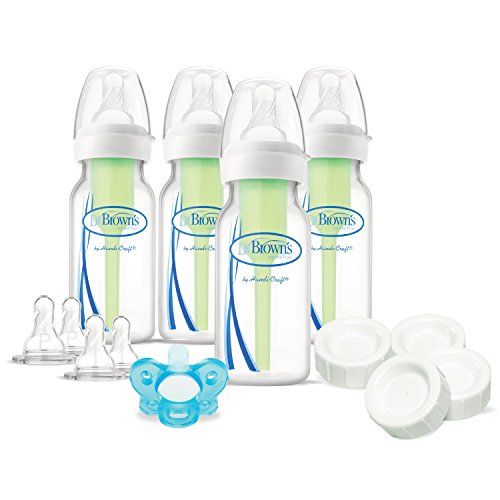 Read more on raisingchildren.net.au website
Baby formula & bottle-feeding for babies | Raising Children Network
Baby formula is the only safe alternative to breastmilk for the first 12 months. All Australian cow's milk-based formulas meet strict standards. Read more.
Read more on raisingchildren.net.au website
Breastmilk & breastfeeding: benefits | Raising Children Network
Breastmilk – designed by nature for human babies. Breastmilk and breastfeeding have many health and practical benefits for mothers and babies. Read more.
Read more on raisingchildren.net.au website
Feeding your baby with formula
Learn about formula feeding for your baby, how is it different to breastmilk, why formula feed and what do if your baby is allergic to formula.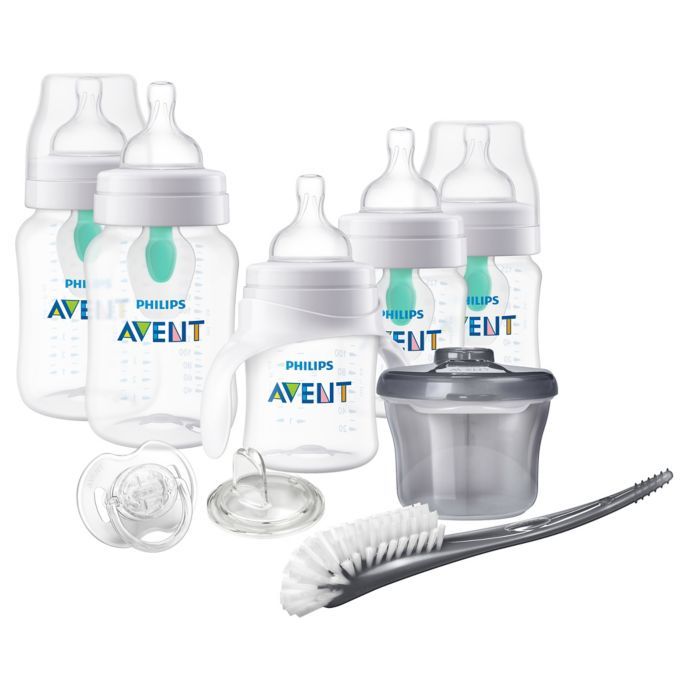 Read more on Pregnancy, Birth & Baby website
Dummies: advantages, disadvantages & tips | Raising Children Network
Dummies soothe some babies and help them settle. But dummies can be a hard habit to break, and babies also need help to manage them. Get tips for dummy use.
Read more on raisingchildren.net.au website
Expressing breastmilk & storing breastmilk | Raising Children Network
You can express breastmilk by hand, or with a manual or an electric pump. Store expressed breastmilk in special bags or containers in the fridge or freezer.
Read more on raisingchildren.net.au website
Disclaimer
Pregnancy, Birth and Baby is not responsible for the content and advertising on the external website you are now entering.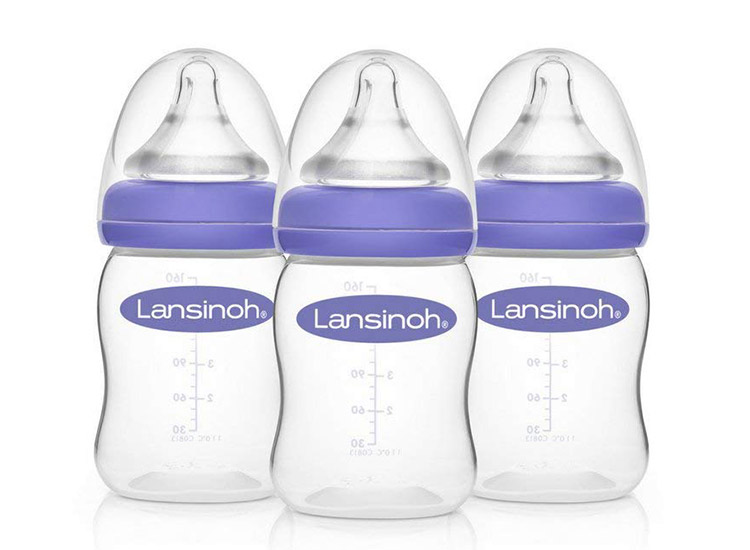 OK

Need further advice or guidance from our maternal child health nurses?

1800 882 436

Video call
Contact us
About us
A-Z topics
Symptom Checker
Service Finder
Linking to us
Information partners
Terms of use
Privacy
Pregnancy, Birth and Baby is funded by the Australian Government and operated by Healthdirect Australia.
Pregnancy, Birth and Baby is provided on behalf of the Department of Health
Pregnancy, Birth and Baby's information and advice are developed and managed within a rigorous clinical governance framework. This website is certified by the Health On The Net (HON) foundation, the standard for trustworthy health information.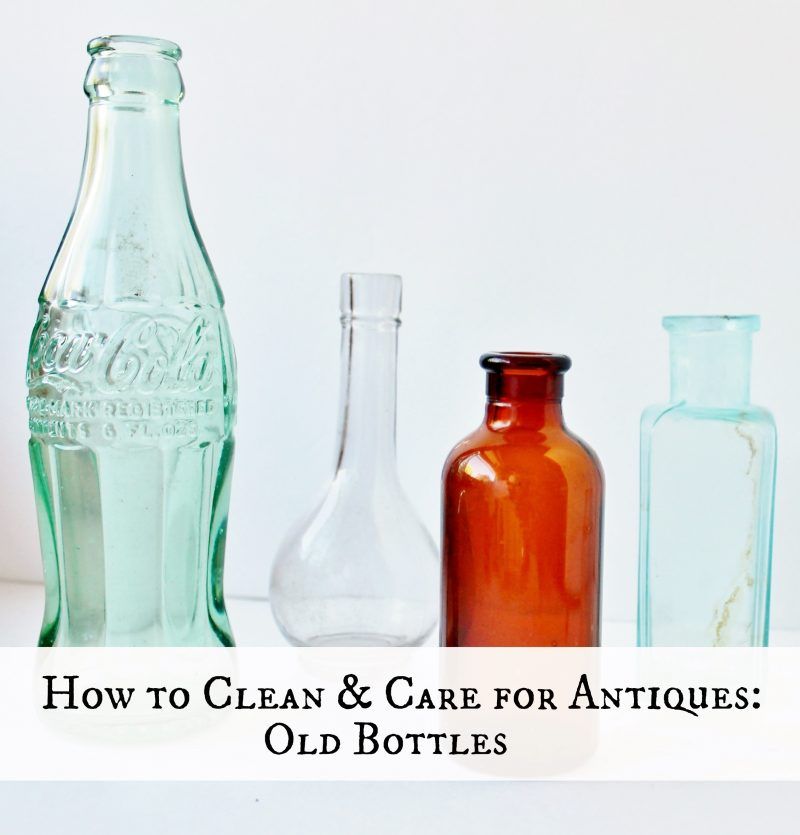 This site is protected by reCAPTCHA and the Google Privacy Policy and Terms of Service apply.
This information is for your general information and use only and is not intended to be used as medical advice and should not be used to diagnose, treat, cure or prevent any medical condition, nor should it be used for therapeutic purposes.
The information is not a substitute for independent professional advice and should not be used as an alternative to professional health care. If you have a particular medical problem, please consult a healthcare professional.
Except as permitted under the Copyright Act 1968, this publication or any part of it may not be reproduced, altered, adapted, stored and/or distributed in any form or by any means without the prior written permission of Healthdirect Australia.
Support this browser is being discontinued for Pregnancy, Birth and Baby
Support for this browser is being discontinued for this site
Internet Explorer 11 and lower
We currently support Microsoft Edge, Chrome, Firefox and Safari.
For more information, please visit the links below:
Chrome by Google
Firefox by Mozilla
Microsoft Edge
Safari by Apple
You are welcome to continue browsing this site with this browser. Some features, tools or interaction may not work correctly.
What and how to wash baby bottles
The body of a small child is only learning to resist the pathogenic microflora of the surrounding world, therefore, in this case, mother's help is indispensable. One of the main tasks of mothers at the stage of breastfeeding is to provide the baby with not only healthy, but also safe food. If the child eats only the breast, then additional measures other than the personal hygiene of the mother are not required, however, if feeding bottles have firmly entered his life, you cannot do without special measures to care for the dishes.
What to wash with?
Finding baby bottle detergent is easy, as you can find it in most home improvement stores.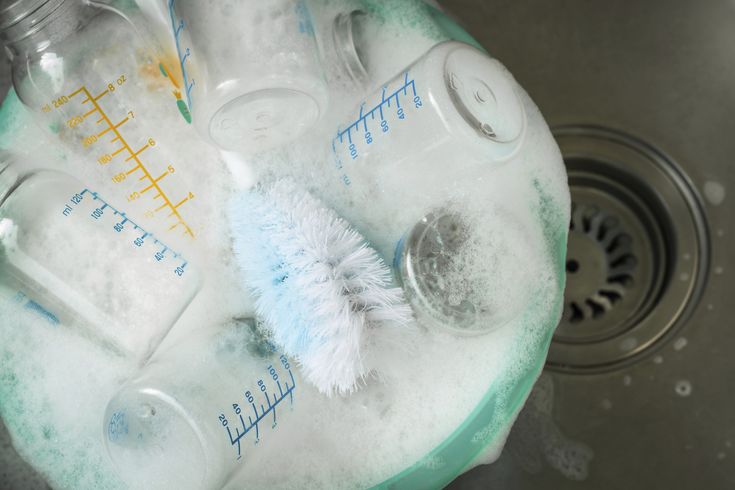 Choosing the right option is a little more difficult: the purchased product cannot contain fragrances, and dyes must be exclusively natural and approved for use in the food industry. A big plus will be the presence of disinfectants, which significantly increase safety. Many parents are happy to buy options marked "ECO", which are based on natural ingredients.
Detergent for children's dishes must be completely rinsed off not only with hot, but also with cold water. However, even the most harmless products must be washed off repeatedly with running water.
If parents do not want to leave their money in the pockets of manufacturers of household chemicals, then they can successfully use a popular folk remedy - dry mustard. This brown-yellow powder is completely safe for the human body, so accidentally remaining grains on children's dishes will not harm the baby in any way.
Dry mustard perfectly removes any dirt and grease from any surface and is very easy to rinse off.
True, this tool has a certain drawback - if you take it directly with a sponge, then too much powder sticks and it is simply washed out with water. Ordinary salt shakers with holes that can be found in every home, as well as ready-made gruel in old bottles from household chemicals, will help solve this problem.
Another popular option is soda. Soaking children's dishes in a warm baking soda solution (especially overnight) makes it easy to remove even the most serious stains.
Laundry soap and homemade soap-based detergent also help keep baby bottles clean, but the soap leaves a thin film on the surface of the dishes, so rinsing in this case must be very thorough. For the comfort of mother's hands, a little glycerin can be added to detergents from laundry soap. A pleasant aroma to such products gives ordinary lemon juice.
How to wash?
Under no circumstances should you use sponges that clean dishes and cups for the whole family to care for children's dishes.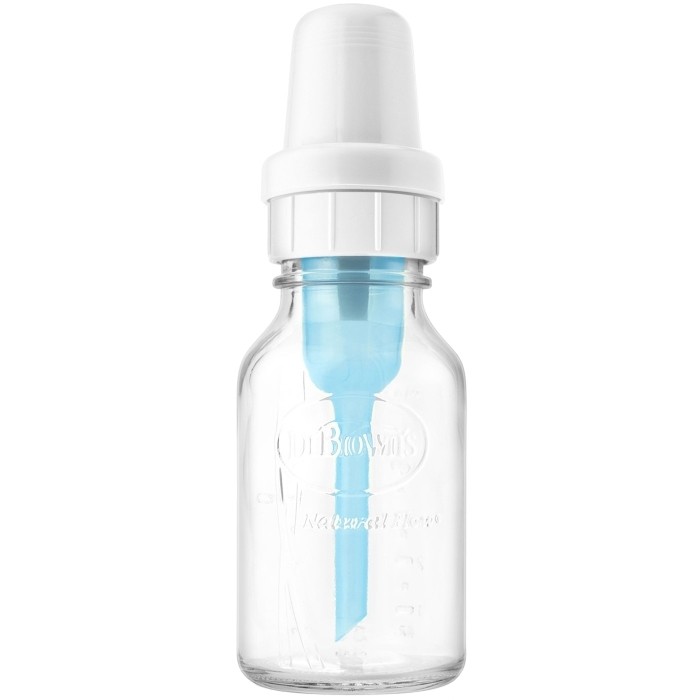 The baby should have its own brushes, brushes and sponges.
Modern brushes, specially designed for washing "milk" bottles, are very convenient and functional. The bristles in such products are quite elastic, so it cleans the walls of the bottles well and does not scratch their surface. Many brushes are equipped with a soft sponge that perfectly rinses the bottom. Thanks to the suction cup on the bottom, the brush can be installed in a vertical position, thus protecting it from contact with not very clean surfaces.
An important point: no matter how convenient and expensive a baby bottle brush may seem, after a while it inevitably turns into a breeding ground for bacteria. Careful disinfection (for example, with vinegar) slightly extends the life of the product, but it still needs to be replaced periodically with a new one.
Random entries
People's attitudes towards their health and appearance are gradually changing.
We choose cosmetics more carefully, paying attention to the composition, we try to pollute the environment less, we discover new components.
Many perfume components are aphrodisiacs - natural substances that can awaken or enhance sensuality and sexual desire, attract the attention of the opposite sex.
Snake venom has been familiar to medicine for many centuries, and in the last 20-30 years it has also attracted cosmetologists.
Hyaluronic acid is rightly called the source of life-giving moisture and youth. The substance, known since the 1930s, was first used for medical and chemical-biological purposes and only later attracted the attention of cosmetologists.
how to wash feeding bottles and how to sterilize - 3 answers
having studied a lot of information for myself, I concluded that I would wash with soda or households.
soap! douse with boiling water, perhaps, but not necessary !!! this is the experience of those who have already given birth, and this is an article, here they advise of course to sterilize. who has an opinion?
Sterilization of feeding utensils
Newborns are very susceptible to all sorts of infections. Therefore, from the very first day of a baby's life, cleanliness must be carefully monitored. The necessary procedures include the sterilization of all feeding accessories.
Why is this needed?

The immune system of infants is still very weak and imperfect. Mother's milk contains a large amount of protective antibodies that help fight germs. If the baby is fed artificially, he is deprived of this support and is practically defenseless against pathogenic microbes. Milk is an excellent breeding ground for bacteria. Infection with them can cause an intestinal infection, which is manifested by vomiting and diarrhea (diarrhea) and threatens the child with severe dehydration.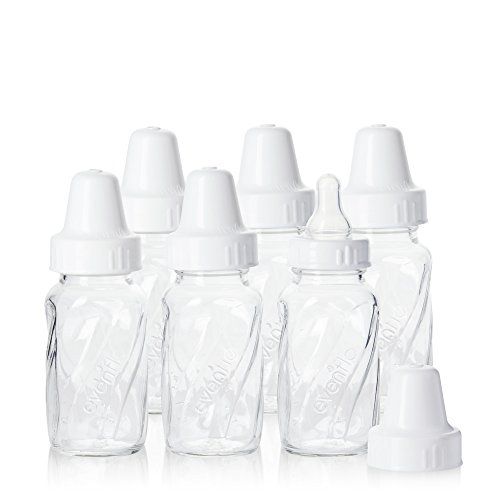 Fluid loss is very dangerous for newborns and infants and can lead to serious consequences. To avoid contamination of the baby, you should regularly sterilize all feeding equipment, as well as pacifiers.
If you need to sterilize something urgently, wash it with laundry soap (a great antiseptic) and pour boiling water over it. Be sure to dry the bottles in which you store milk or formula: residual moisture stimulates the growth of microbes!
Feeding rules
Do not store warm milk or formula for more than an hour. If the baby has not finished his portion, pour out the rest of the food, and do not heat it up again. If the child needs food often, but in smaller portions, it is much more expedient to prepare several bottles, dividing the usual portion into several small ones. This may take a little longer, but you won't have to throw away the leftovers, and the risk of foodborne infection will be greatly reduced.
Mine for sure!
Milk fat remains as a thin film on the inside of the bottle and nipple.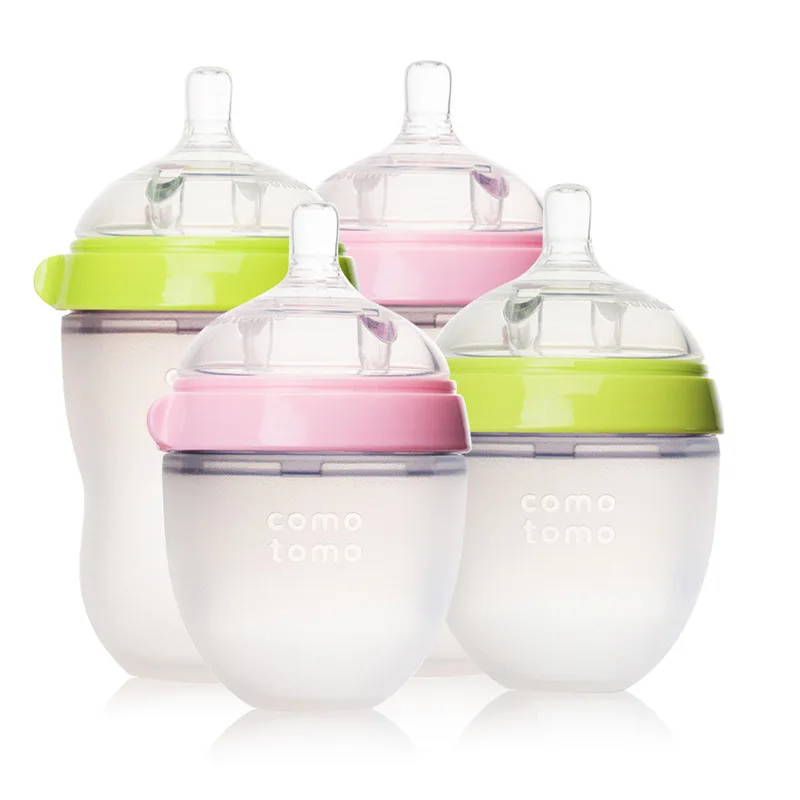 All feeding utensils must be thoroughly washed with soap and rinsed before sterilization.
What needs to be sterilized
All items that can somehow end up in the baby's mouth should be sterilized.
All feeding accessories: bottles, nipples, caps, breast pump parts, if you use one, must be sterilized after each use.
If you are giving your child a pacifier, keep at least three pre-sterilized pacifiers on hand to replace a pacifier that has fallen on the floor. Some babies love to entertain themselves by spitting out pacifiers, and they do it very well!
Never lick a pacifier to "clean" it! You have a lot of bacteria in your mouth that may not be safe for your baby. be sure to sterilize it before giving it to him again.
Boilable toys and tooth rings.
We eat by ourselves
Babies who have grown up and hold a bottle of milk themselves sometimes do not finish their portion.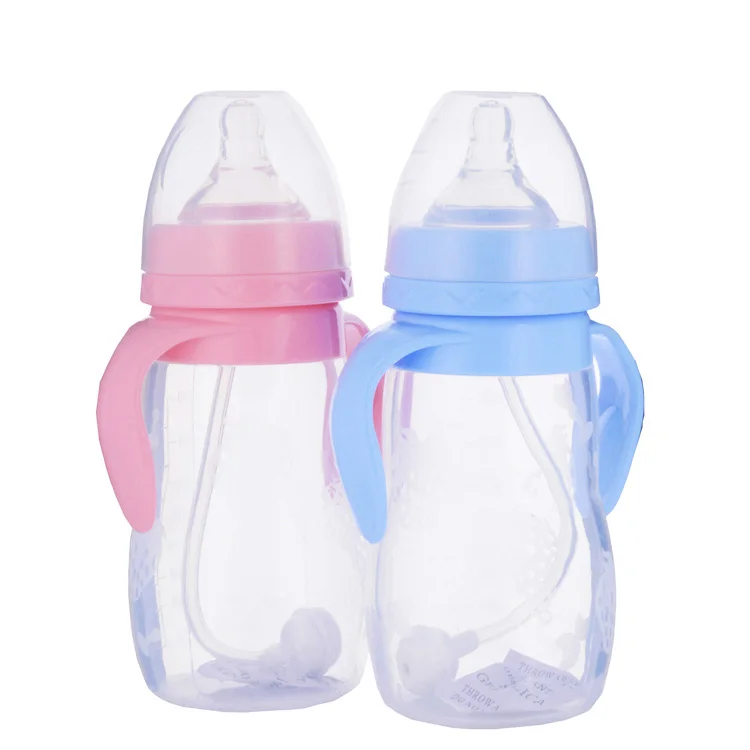 Never leave the mixture for the next feeding: this way you will help to breed dangerous microbes.
Which sterilizer should I choose?
There are many types of sterilizers available today. A big plus of these devices, in addition to saving time, is that you are spared from boiling. The fact is that city tap water often leaves a significant coating on objects after boiling. When choosing a sterilizer, make sure that the baby's dishes fit it. Remove sterile bottles with clean hands.
Electric Steam Sterilizer
You simply fill in the required amount of cold water and switch on the sterilizer. When the sterilization cycle is completed, the device automatically turns off. In one cycle (9-10 minutes) it is usually possible to sterilize 6-8 bottles at the same time. The disassembled breast pump is sterilized during another cycle.
Microwave Steam Sterilizer
Similar to above, but uses electromagnetic waves instead of electric current.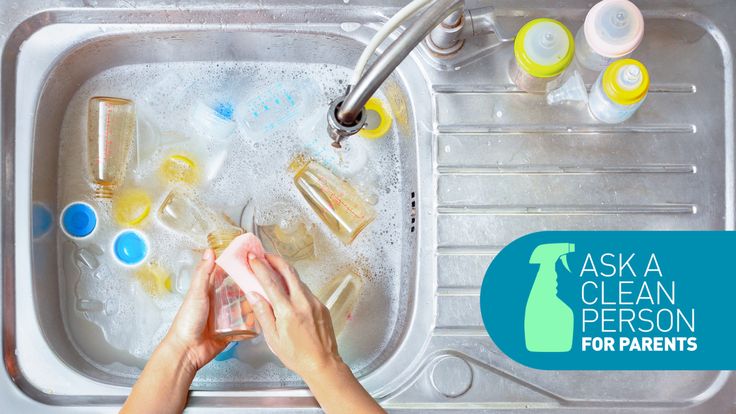 In one cycle (about 8 minutes) allows you to sterilize 4 bottles or a disassembled breast pump.
Cold Water Sterilizer
To use this sterilizer, you will need special antiseptic tablets that dissolve in cold water. All feeding accessories must be placed in the prepared solution so that it completely covers them, and after sterilization, rinse thoroughly. This method of disinfection takes about half an hour. The sterilizing solution can be used several times within 24 hours.
Washing baby dishes
Wash each item thoroughly in hot soapy water before sterilizing. Do this as soon as possible after feeding before the milk has dried. When washing, use a brush or brush specially designed for bottles and nipples.
To wash dishes, you can use soap (children's or household), but even more convenient - liquid for washing children's dishes (recently, such liquids have appeared on the shelves).
Rinse the bottle thoroughly inside and out. Pay special attention to the thread on the neck of the bottle, on which the cap is screwed.
Rinse teat, sealing cap and cap.
Finally, rinse everything very thoroughly so that there is no soap left anywhere.
After the dishes are in order, wash the brush itself. Use it only for children's dishes.
All feeding accessories should be dried separately on a clean cloth rather than wiped with a towel.
Always wash your hands thoroughly before handling items that have already been sterilized.
Q&A
How long can I store the prepared formula in the refrigerator?
You can store the prepared formula in the refrigerator for up to one day. Put the mixture in the coldest place, but not in the freezer.
When can we stop sterilizing feeding utensils and other items?
Sterilization of baby utensils should continue as long as you bottle feed your baby. It does not make sense to sterilize measuring spoons and other items that do not come into contact with liquid.