How to get rid of constipation while pregnant
6 Natural Constipation Remedies
Constipation can be an uncomfortable problem to have. But many people experience it from time to time, especially while pregnant or taking certain medications.
There are many potential causes of constipation. There are also many treatment options. Adjusting your lifestyle habits or reaching for home remedies may be all you need to treat occasional constipation.
Take the time to learn about some of the best natural remedies for constipation.
Staying in bed all day may seem like a nice way to spend a lazy Sunday. But skipping your morning bathroom break can lead to problems.
Not going to the bathroom regularly can cause your stools to harden and your intestines to slow their motion. Try to go to the bathroom before bedtime and first thing in the morning. Not everyone needs to go at these times, but following a regular schedule can help. You may be able to ward off future bouts of constipation by getting up and moving around at the same time every day.
You might not feel like taking a trip to the gym when you're backed up, but exercise may provide the relief you need. Going for a walk or run, for example, can help stimulate the muscles in your intestines and colon. Any physical movement helps the bowels move things through.
To help prevent and relieve constipation, make exercise a regular part of your routine. Aim for at least 150 minutes of moderate aerobic activity per week. That's equivalent to 30 minutes of aerobic exercise per day, five days a week. If that seems like too much for you, set a smaller goal to start. Try to get some physical activity every day to stay regular.
Drinking enough fluids can also help prevent and treat constipation. It can help move food through your digestive system and stop stool from hardening.
In general, you should aim to drink about nine cups of liquid a day if you're a woman and 13 cups if you're a man. If you're constipated or taking fiber supplements, you may need to drink more.
Ask your doctor for guidance.
Though water is an ideal choice, don't discount the benefits of other beverages. Green tea, black tea, coffee, and other drinks can all count towards your daily fluid intake.
Getting enough fiber in your diet is crucial. There are two main types of fiber: soluble fiber soaks up water, which helps keep your stool soft; insoluble fiber adds bulk to your stool, which helps it move through your digestive system faster.
To help treat mild cases of constipation, try eating easy-to-digest foods that are high in fiber, such as berries, bananas, prunes, or avocado. To prevent future problems, include plenty of fiber-rich foods in your diet, including vegetables, fruits, and whole grains. You may also benefit from a daily fiber supplement, such as psyllium husk (Metamucil).
Getting enough magnesium in your diet might also help relieve constipation. Oral magnesium supplements function as osmotic laxatives. That means they pull water into your digestive system, which helps soften your stool.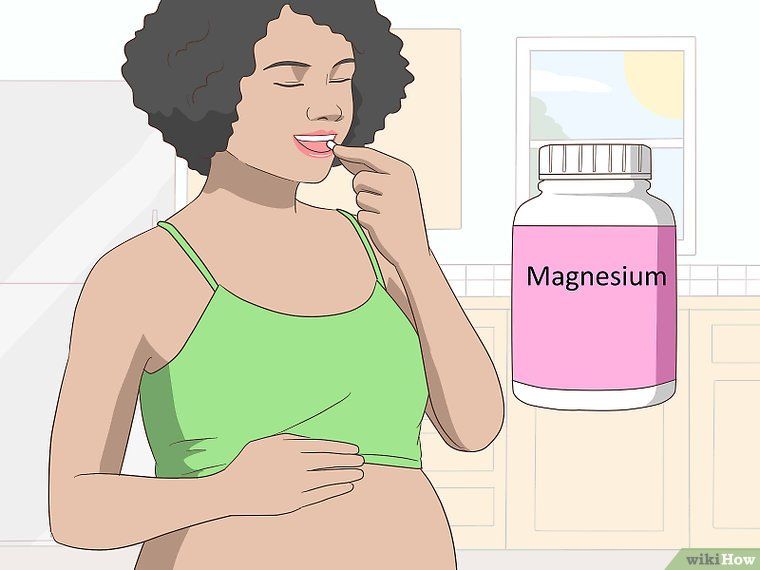 You can purchase magnesium capsules at health food stores and pharmacies. You can also get magnesium from food sources. Talk to your doctor before talking magnesium if you have a history of kidney problems. Conveniently, most foods that are high in magnesium are also high in fiber. For example, whole grains and dark leafy greens are good sources of both.
According to Dr. Arielle Miller Levitan, an Illinois-based internal medicine specialist, eating a tablespoon or two of coconut oil each day might help lubricate your intestines. In turn, this may help prevent constipation. Ask your doctor if this remedy might work for you.
If the idea of swallowing a spoonful of coconut oil doesn't appeal to you, there are other ways to add it to your diet. For example, you could mix it into your morning coffee or blend it with vinegar for a simple salad dressing.
The next time you feel a little constipated, try these home remedies. They may be all you need to get your bowels moving again.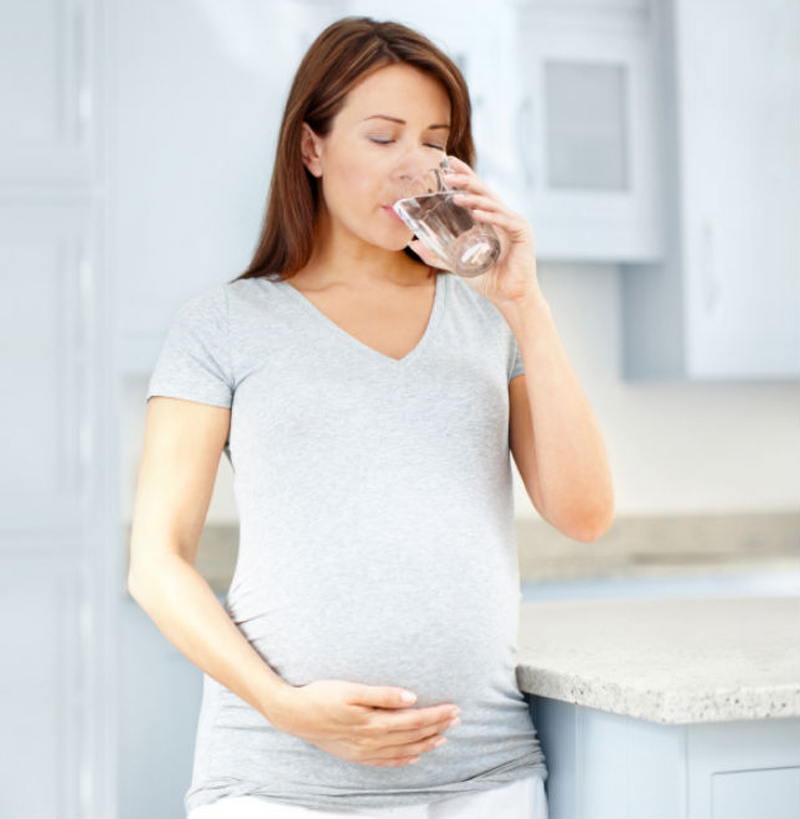 If these remedies don't work, or you find that you're chronically constipated, talk to your doctor. They might recommend lifestyle changes, medication changes, or other treatments. In some cases, chronic constipation is caused by another underlying health condition. Your doctor can help you identify and treat the cause
Is It Safe to Use OTC Colace During Pregnancy?
Is It Safe to Use OTC Colace During Pregnancy?

Medically reviewed by Zara Risoldi Cochrane, Pharm.D., M.S., FASCP — By University of Illinois on August 23, 2016

Introduction

Thanks to shifts in hormones and the added pressure a growing uterus places on the intestines, many women face constipation during pregnancy. Constipation is defined as having three or fewer bowel movements per week. It's also marked by straining during bowel movements, trouble passing stools, and passing small stools.

If you have constipation, your doctor may suggest lifestyle changes or over-the-counter (OTC) products to help ease your symptoms.
Colace is one OTC drug used to relieve occasional, short-term constipation. Learn about its safety during pregnancy and breastfeeding.
Colace use during pregnancy 
In general, Colace is considered safe to use during pregnancy or breastfeeding. However, if you have pregnancy-related constipation, talk to your doctor first before using medication. Your doctor may suggest lifestyle changes to help relieve constipation before you try an OTC product like Colace. Sometimes, changing your habits may bring you enough relief that you don't need to take a drug to treat constipation.
Learn more: 5 safe remedies for constipation in pregnancy »
If you and your doctor decide that Colace is the right option for you during pregnancy, ask your doctor what the best dosage is for you. You should also ask them how long you should use Colace.
Colace use during breastfeeding
It's also considered safe to use Colace while breastfeeding. When taken at usual doses, a significant amount of the drug does not pass into breast milk.
Children who are breastfed do not experience any negative side effects if their mothers take Colace.
About Colace
The active ingredient in Colace is docusate. It belongs to a class of laxatives called emollients, more commonly known as stool softeners. These drugs soften your stool to let it pass through your digestive system more smoothly. In turn, you have a bowel movement without as much straining or pain. After you take Colace, you should have a bowel movement within 12 to 72 hours.
The typical dosage for Colace for adults and children 12 years or older is 50-300 mg per day. You take it in one dose per day or divided doses.
Side effects
Like most drugs, Colace may cause some unwanted side effects. Most side effects are mild and go away as your body gets used to the medication. Some common side effects include:
stomach cramps
nausea
diarrhea
In rare cases, severe side effects can occur. If you have any of these side effects, call your doctor right away:
skin rash
trouble breathing
fever
Taking Colace at doses that are higher than recommended may cause other side effects.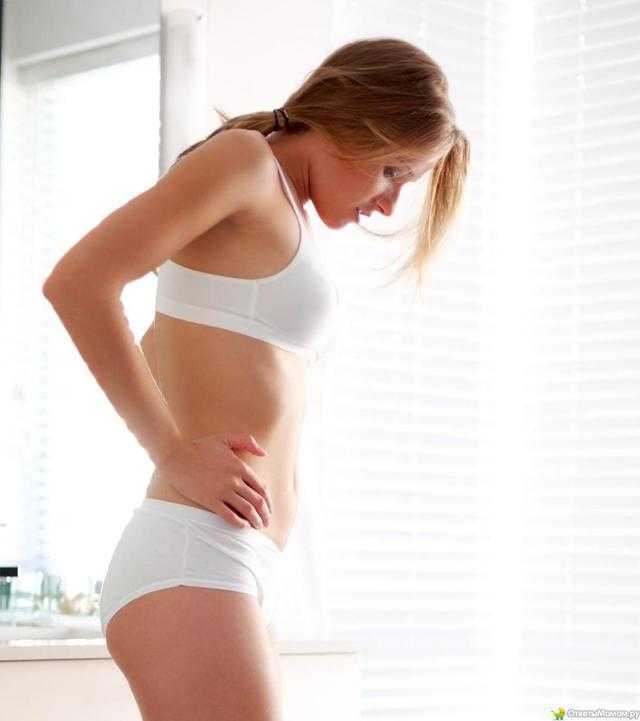 These can include:
weakness
sweating
muscle cramps
irregular heart rate
If you accidently take more Colace than recommended and have these side effects, call your doctor right away.
You shouldn't use Colace if you're also taking mineral oil. Colace can increase the amount of mineral oil that your body absorbs. This may cause unpleasant side effects, such as oil leakage from your anus. It's best to use only one laxative at a time unless your doctor tells you otherwise.
Talk to your doctor
If you're dealing with constipation during pregnancy, tell your doctor. They may suggest making lifestyle changes to help you have more regular bowel movements. If dietary changes and exercise don't help, then your doctor may suggest an OTC product that is safe for pregnant women, such as Colace.
If you take Colace, talk to your doctor about a few things, including:
all OTC and prescription drugs and supplements you use
if you need to use Colace for more than one week
if you don't have a bowel movement within 72 hours after taking Colace
if you have bleeding from your rectum (may be a sign of a serious problem)
Last medically reviewed on August 23, 2016
Parenthood
Pregnancy
Pregnancy Health
How we vetted this article:
Healthline has strict sourcing guidelines and relies on peer-reviewed studies, academic research institutions, and medical associations.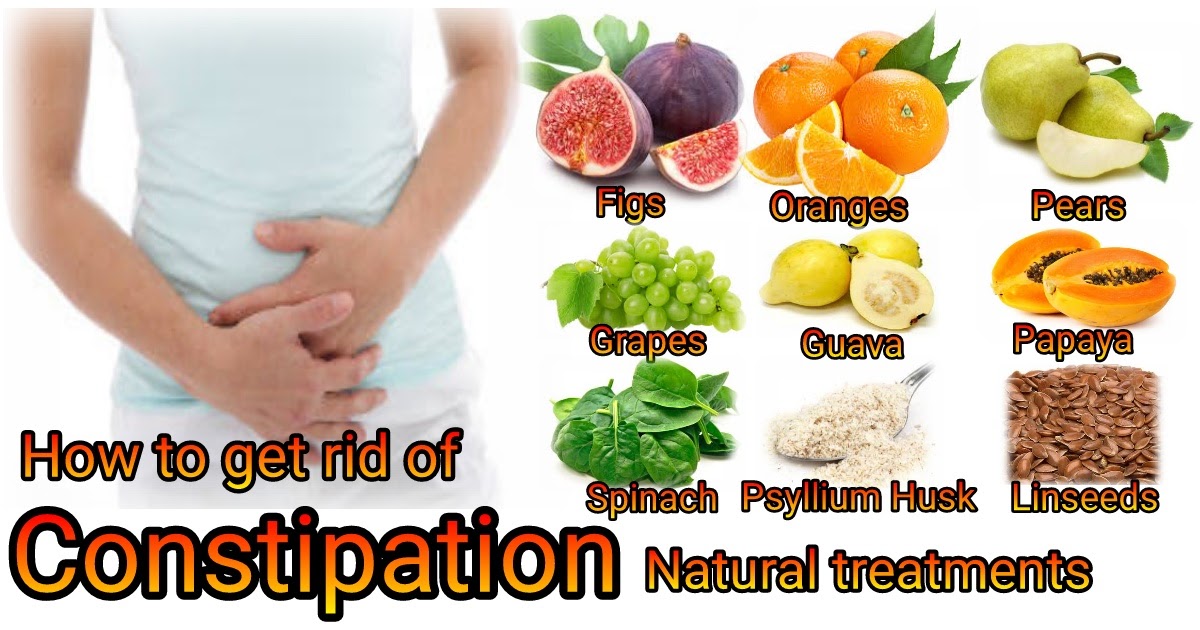 We avoid using tertiary references. You can learn more about how we ensure our content is accurate and current by reading our editorial policy.
Briggs, G. G., Freeman, R. K., & Yaffe, S. J. (2011). Drugs in pregnancy and lactation: A reference guide to fetal and neonatal risk. Philadelphia, PA: Lippincott Williams & Wilkins.

Pharbest Pharmaceuticals. (2010, July). Docusate sodium – docusate sodium capsule
dailymed.nlm.nih.gov/dailymed/getFile.cfm?setid=64a4d802-0c72-46ce-9c1d-d01947523669&type=pdf&name=64a4d802-0c72-46ce-9c1d-d01947523669
Stool softeners. (2015, November)
nlm.nih.gov/medlineplus/druginfo/meds/a601113.html
Weitzel, K., & Goode, J. V. (2015). In D. L. Krinsky, S. P. Ferreri, B. A. Hemstreet, A. L. Hume, G. D. Newton, C. J. Rollins, & K. J. Tietze (eds.), Handbook of nonprescription drugs: An interactive approach to self-care (18th ed.), pages 241-256. Washington, DC: American Pharmacists Association.

Share this article
Medically reviewed by Zara Risoldi Cochrane, Pharm.D., M.S., FASCP — By University of Illinois on August 23, 2016
related stories
5 Safe Remedies for Constipation in Pregnancy

How to Wipe Properly, Even If You Can't Reach

Why Do I Have to Endlessly Wipe After a Bowel Movement?

Here's the Scoop on Your First Post-Labor Poop

What Are Conjoined Twins?
Read this next
5 Safe Remedies for Constipation in Pregnancy

Medically reviewed by Lynn Starr, RNC-OB

Feeling constipated during pregnancy is common, but uncomfortable. Here are some safe remedies that offer relief.

READ MORE

How to Wipe Properly, Even If You Can't Reach

Medically reviewed by Stacy Sampson, D. O.

Wiping might seem like a no-brainer, but your approach could have an impact on your health. We'll go over whether it's actually that bad to wipe back…

READ MORE

Why Do I Have to Endlessly Wipe After a Bowel Movement?

Medically reviewed by Emelia Arquilla, DO

If you find that you go through an entire roll of toilet paper after a bowel movement, there is help.

READ MORE

Here's the Scoop on Your First Post-Labor Poop

Medically reviewed by Carolyn Kay, M.D.

If going number two is your number one concern, these doula-approved tips will help you go.

READ MORE

What Are Conjoined Twins?

Conjoined twins are identical twins who are born connected and likely share one or more organs. We explain how they develop and when separation is…

READ MORE

The Acupressure Points for Inducing Labor

Medically reviewed by Debra Sullivan, Ph. D., MSN, R.N., CNE, COI

Are you pregnant and past your due date? Help induce labor naturally by pressing on these acupressure points along the body.

READ MORE

Support for the Non-Birthing Partner after Stillbirth

Medically reviewed by Matthew Boland, PhD

The grief that accompanies stillbirth or infant loss isn't reserved for the birthing parent — partners also feel this loss deeply.

READ MORE

How to Offer Support After Infant Loss or Miscarriage: A Guide

Medically reviewed by Debra Rose Wilson, Ph.D., MSN, R.N., IBCLC, AHN-BC, CHT

We spoke with parents who offered suggestions for how to support them after miscarriage, infant loss, and stillbirth.

READ MORE

Preeclampsia and Pregnancy: Blood Pressure Drug May Help in Severe Cases

Researchers say the medication nifedipine was effective in helping pregnant women with preeclampsia avoid dangerously high blood pressure

READ MORE

Unexplained Recurrent Pregnancy Loss: My Journey to Baby Number 2

Healthline writer Ashley Marcin shares her story of multiple fetal losses and how they affected her and her family.

READ MORE
Treatment of constipation during pregnancy - City Hospital No. 12, Barnaul: Articles
"The feeling of bloating that you experience once in your life is something that everyone experiences. This disease is characterized by a violation of digestive functions and the accumulation of gas in the intestines. The process appears in the form of swelling, an increase in the size of the abdomen and an explosion inside.
Retention in stool for an average of three adults, and this condition is many times more common and due to the specific condition of the body. The difficulty is that the constipation of pregnant women requires a careful response so that children do no harm. At the Medvedev Hospital, obstetricians and gynecologists match pregnant women's constipation with nutritionists and other experts.
Causes and variants of stool disorders in pregnant women
Constipation is the president of less than three times a week, and this is a certain result, and it is necessary to use incomplete sensation, complexity, fingers and enema process.
It is a symptom of a specific dysfunction in the body and a sign of a specific disease.
The types and causes of constipation are as follows.
Food and products (lack of water and dietary fiber, spices, crackers, red wine, rice abuse).
Mechanical or obstructive things (tumors, adhesions, felons, ranometers, hemorrhoids, uterine blood pressure, full pelvis leaf during pregnancy).
Functional (reduced exercise, gastrointestinal and glandular disorders, especially in pregnancy, uterine pressure in the intestines, pregesterone predisposition, changes in the intestines of pregnancy and hemorrhoids).
On the other hand, the changes in the body during pregnancy only create an ideal state for constipation to occur. On the other hand, the constipation of pregnant women has limited treatment so that they do not harm the baby.
Constipation causes hungry, indigestion, causing pathogenic microbial plexus in the intestines, causing stool pressure to aggravate hemorrhoids.
Thus, constipation during pregnancy requires sufficient and complex measures.
Therapy of constipation in pregnancy
Constipation measures mainly improve lifestyle, healthy lifestyle and promote food behavior.
Food (dairy products, dietary fiber, cereals, low fat, fruits, vegetables), drinking therapy (1.5 to 2 liters of water, except for soups and tea, if pregnant women do not have edema), distribution (stomach fullness) to prevent overeating, excessive weight).
Elimination of products generated by gas (baby, beans, cabbage, carbonated drinks, yeast).
Constipation of pregnant women who have included bran in food, beets, texture, prunes, dry applications, etc.
Use of mineral water treatment and table mineral water with the help of a nutritionist and gastrointestinal advice.
Linseed oil and olive oil transition.
The main role is a simple set of exercises, which is effective in promoting physical activity, walking, walking and peristalsis and oxygen saturation in the body.
It is also effective to drink a cup of cold water in a warm bath, abdominal massage and a cup of cold water on an empty stomach.
The usual treatment for constipation during pregnancy also includes behavioral therapy and hygiene measures.
Remove at the same time.
Follow the challenge, don't oppress.
Nutrition and safe medicines for constipation in different settings (travel, business travel, trains).
Comfortable bathroom furnishings.
Even if you take measures, constipation pregnant women use safe laxatives.
Acculose and own edges
Lactic acid bacteria; Lactobacillus.
Himashi oil trace element and constipation physiological saline preparation.
After childbirth, perineal intervention and epidural anesthesia can reflexively worsen the course of hemorrhoids and increase constipation. However, constipation must be ruled out for caesarean section and laparotomy, as stretching during resection causes complications and postoperative suture slippage.
For postpartum constipation, treatment is non-drug therapy and the use of lactose-lactide, wax, microrings (in the absence of sutures, exacerbation of hemorrhoids and anal fissures). By the way, after childbirth, measures can be taken to treat "complicated hemorrhoids", which is often the cause of hemorrhoids.
Exercise, diet, prunes, wax and beetroot can help normalize stools. A tablespoon of vegetable oil at night and a glass of cool water in the morning on an empty stomach also stimulate peristalsis.
Lactation and constipation
The uterus does not press on the intestines, the new mother is active, her hormones and other internal processes are "ready", and women usually follow a strict diet to avoid colic and allergies in the baby, and drink plenty of water for adequate breastfeeding . .
If stool retention does occur, adjust the diet to treat constipation while breastfeeding (mineral water with beets or dried apricots is also effective when breastfeeding).
Oil and salt, glycerin and sea buckthorn suppositories promote intestinal motility and are useful in the healing of anal fissures and hemorrhoids.
As an OB/GYN, you must check with your doctor about medications during and after pregnancy (including oral laxatives, waxes, and enemas). You will be advised how best to deal with constipation, and if necessary, additional tests and examinations will be prescribed.
Prevention of constipation in pregnant women
Before pregnancy, it is necessary to check for the presence of chronic diseases of the gastrointestinal tract (hemorrhoids, invasion of the biliary tract, gastritis, colitis, hemorrhoids) to prevent constipation in the future. At least 3-6 months before pregnancy is suspected, you should make lifestyle and dietary changes to prepare your body for the increased workload of pregnancy. Adopting a healthy lifestyle in the first place will help you feel great during and after your pregnancy.
———————————————————— If you need professional medical advice, please contact Medvedev Medical Clinic.
To book, call +7 495 681 2345 or fill out and submit the form.
We strive to provide quality services at a high level. We are grateful to our patients for the trust and appreciation of our medical institution.
Constipation is one of the most annoying problems during pregnancy. It causes pain and discomfort, spoils appetite and mood, but traditional methods of treatment during pregnancy can threaten the health of mother and child. How to win, and even better to prevent this misfortune, read our article.
The body of a pregnant woman undergoes various changes in order to carry and bear a child successfully. However, these changes often lead to unpleasant and distressing symptoms, one of which is often constipation.
Constipation during pregnancy is not only a discomfort, but also a threat to women and children. Therefore, if there is a problem with intercourse, it is important to notice the symptoms and causes as soon as possible, and to know the risks that it will bring, and of course, pregnant women know the method of safe treatment and prevention.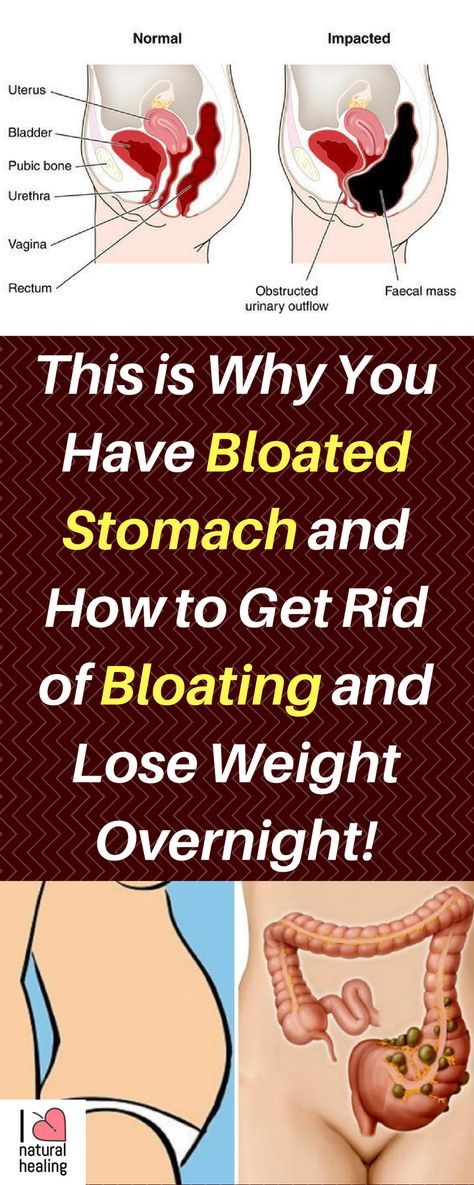 This will be presented in this article.
Symptoms of constipation in pregnancy
Constipation makes defecation difficult. The following symptoms may be accompanied.
Hard stools and irregular stools appear.
The number and amount of bowel movements decrease.
Deterioration of the intestinal environment
Incomplete emptiness after going to the bathroom.
I have discomfort and pain in my stomach.
Anus pain
Wrong reminder excretion
Help nausea.
Decreased activity and lethargy
Decreased appetite
If you remember that symptoms may not appear, and you notice at least some of the above phenomena, this is a signal to be on your guard.
In addition, be sure to know that loss of appetite is a very dangerous symptom for pregnant women. And due to poor physical condition, nausea, stomach pain, etc. Women, of course, refuse to eat, so they are not sure.
Mothers in the future should eat well during pregnancy in order not to give the children nutrients.
Causes of constipation during pregnancy
There are two main causes of constipation in one month of pregnancy. This is a change in hormones and the amount of exercise.
In the case of pregnant women, progesterone, which is a wonderful hormone, increases and the secretion of the small intestine hormone "mytas", which moves the smooth muscle of the intestine, decreases. These changes in hormones disrupt the natural bowel movement, that is, the frequency of shrinkage that occurs during a bowel movement.
This is necessary so that more food passes through the intestines and absorbs the nutrients needed for mothers and children. However, the risk of constipation is greatly increased.
During 2-3 months of pregnancy, the uterus may grow, compressing nearby organs such as the intestines, making it difficult to eat. This is one of the causes of constipation.
Pregnant meals will definitely affect intestinal function. If you do not protect special food and do not have enough water, the risk of removal disorder increases. Specific conditions around the anus, such as hemorrhoids and the anal phase, can also cause constipation.
Finally, the cause of constipation may be psychological. The stress, experience, and fear of pregnant women can have various side effects on the body, such as disruption of the food tube and intestinal function.
Why constipation is dangerous during pregnancy
If defecation is difficult, many have underestimated the significance of this problem and do not doubt the dangerous results of complications. During pregnancy, the risk only increases.
Think specifically about what diseases or threats can cause constipation.
Poison (if the excretion of harmful substances outside the body is not in time, it will be absorbed by the blood and poisoned).
General condition, nausea, migraine.
The process of inflammation in the digestive organs.
Disease of the rectum (hemorrhoids, fission).
Submission of the skin condition: piles and reduced elasticity.
Decreased immunity
The condition of the uterus is improving.
There is a risk of premature birth and miscarriage.
Therefore, it is important to start treatment as soon as the first symptoms appear, rather than being patient and waiting for the discomfort to subside naturally. During pregnancy, constipation can affect not only the health of the mother, but also the development of the fetus.
How to deal with constipation…
One of the main risks of constipation during pregnancy is that conventional constipation treatment often poses a threat to women who are about to give birth. During this period, enemas and many laxatives are prohibited.
Only physicians can choose a safe treatment, so it's best not to treat them in your own way.
However, it is necessary to start with unbroken therapy for constipation, and only if the effect is not effective.
…by diet
As mentioned, pregnant women pay attention to their food. Appropriately chosen dishes can eliminate constipation and at least alleviate them.
First, for constipation during pregnancy, you need to eat 5-6 times a day. Food is good o-balanced and eats every dish, cereals, fruits, vegetables, etc.
Second, consumption of enough water. Drink 1.5 to 2 liters of 1.5 to 2 liters of water, fresh juice, and fermented dairy products without carbon dioxide. If you have contraindicated juice, you can drink warm water with lemon and honey.
Constipation During pregnancy it is not recommended to drink strong tea or coffee. The use of these diuretic drinks reduces the required amount of water in the body. You can also choose fruit tea.
The third is to include foods containing dietary fiber in your meals. Raw vegetables, fruits, brown bread, crumbs, dried fruit, etc.
For measurements of constipation during pregnancy, buckwheat and oatmeal, as well as low-FAT meats, are also effective.
Fourth, remove food (rice, boiled carrots, bananas, pumpkin) with stable effects or limited use. Make beans, kale, spinach and beets so you don't eat too much and refrain from sweets. This promotes fermentation and causes a feeling of bloating. It only gives you additional discomfort with constipation symptoms.
It is also recommended not to abuse fried foods, salty, straight and flour. Let's refrain from eating before bed. Foods that are high in protein are best eaten in the morning as digestion is slow.
If you have gastrointestinal problems, consult your doctor before dieting.
…with folk remedies
It is also recommended that you consult with an expert before giving folk remedies and eliminating the possibility that your body is reacting to specific foods.
The safest and most versatile folk remedy for pregnancy constipation is to drink a cup of warm water with honey.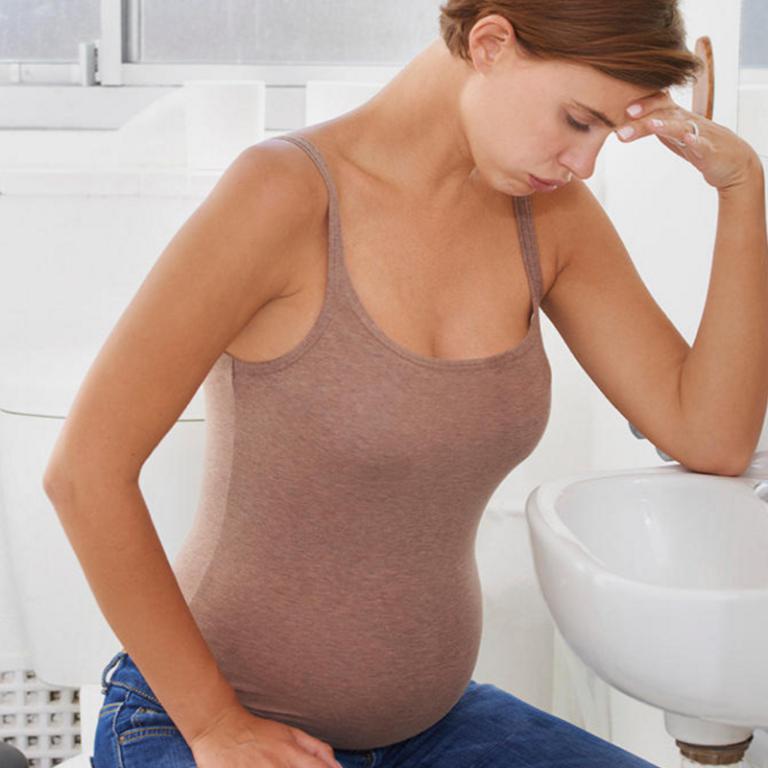 In addition, you can provide multiple recipes.
Decoction with beets and prunes engraved on oatmeal.
A mixture of honey and raisins and 100 g dry application (2 cups teaspoon before bed).
For convulsions accompanied by constipation during pregnancy, a sedative away from Chinese medicine.
…with medication
As mentioned above, most laxative hazards are dangerous for pregnant women. In fact, it can increase uterine tension, negatively affect fetal growth, and, in the worst case, it can resolve the pregnancy.
Do not take the medicine yourself to avoid this effect. If you are constipated, consult your doctor and follow the instructions. If you change your diet or if it is inadequate, the specialist will prescribe the safest drug for constipation during pregnancy.
These are the following.
Dupalack syrup: it gives the intestines a gentle effect and gently discharges the stool.
Microlax is an immediate and mild constipation medication.
Glycerin aftercare is a safe treatment that does not increase uterine tension.
Again, be careful to consult your doctor even if the remedy is described above.
The choice of treatment for constipation depends on the period of pregnancy. One month of pregnancy is the most dangerous time, and uterine tension often increases. Currently, only the mildest products can be used.
I think it is easier to judge measures against constipation during pregnancy after the second month of pregnancy. During this time, complex treatments will be carried out, as already mentioned. Use a combination of diet and drug chosen by your doctor (when it is not effective with dietary therapy). Doctors do not prescribe medications that hold water in the body, as the risk of swelling is high beyond three months of pregnancy.
Prevention of constipation
It is easier to prevent any problems than to deal with the results, so it is better to consider constipation measures from the planning stage of pregnancy.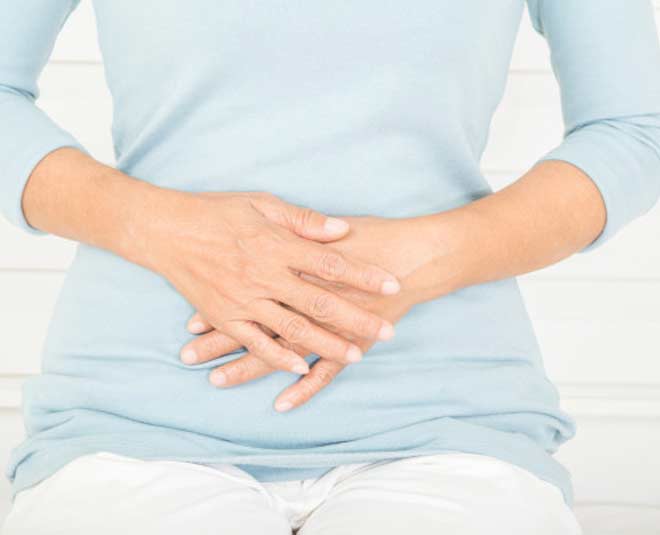 First of all, dietary habits include eating foods rich in dietary fiber, eating well and always eating vegetables and fruits. Don't eat bad food before going to bed.
Be careful with alcohol. During pregnancy, try to get at least 1.5 liters of water such as water, fresh juice and dairy products.
Moderate exercise and walking in fresh air can help prevent constipation. But don't feel too stressed. It's just bad for your body. In order not to harm yourself or your child, you should consult an expert and have an exercise program that suits your body characteristics.
Finally, don't forget positive emotions. The anxiety, worries and fears of most pregnant women can cause not only constipation, but also various diseases, so it is best to protect yourself from as many negative feelings as possible during pregnancy.
Obstetrics and gynecologists, hemostat specialists, professors, doctoral experts in thrombosis and blood coagulation disorders
For other questions, questions or consultations, please call Viktoria Omarovna Bitsadze, Medical Center Expert.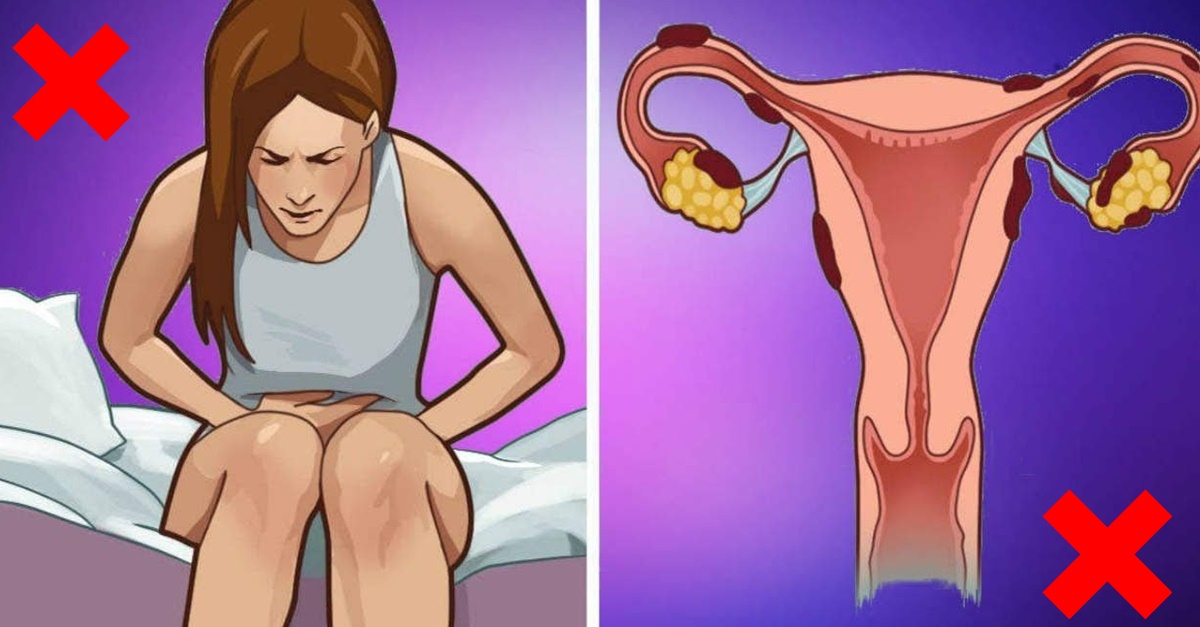 This is a site that provides basic information. Under the guidance of a conscientious physician, sufficient diagnosis and treatment are possible. All medicines have contraindications. Not only consultations with experts, but also a detailed study of instructions.
During pregnancy, a woman 2/3 experiences constipation, which is associated with physiological changes that occur in the body during the birth period. Constipation starts early. The problem of bowel movements in early pregnancy is caused by an increase in the level of progesterone, which controls the entire body. The side effects of intestinal exercise are slow, causing bloating and constipation. Constipation worsens in the 2-3 months of pregnancy when the growing uterus compresses the intestines.
It takes several weeks to treat constipation in pregnant women. To solve this problem, a comprehensive approach is required to obtain sustainable results without harming the health of the mother and child. It is necessary to establish proper nutrition and restore the intestinal flora in order to "teach" peristalsis (intestinal contraction that promotes contents from the stomach to the lower part) and "teach" the everyday empty state.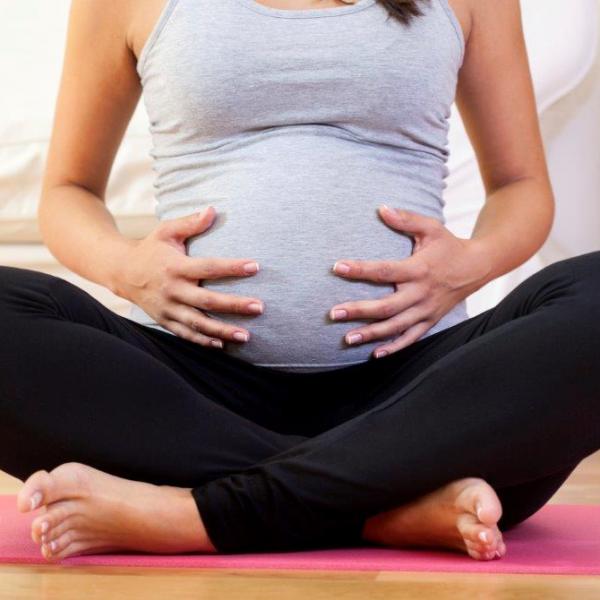 This is true.
There are quick ways to relieve constipation. For example, you can take "laxative" foods such as beets, dried fruits, oatmeal, and Keefia. For example, with prunes and prunes and a Kefiya dinner, most women can get good results the next morning. For "emergency" measures like calculus and candles, about 10-40 minutes is effective. However, if you do not use these remedies, constipation becomes permanent.
Causes of constipation during pregnancy
Constipation in pregnant women occurs for various reasons. These factors work together and make the problem worse.
The level of proggeosterone is rising. Progesterone has a complex effect. Reduces the force of contraction of smooth muscles and slows down bowel movement. Peristalsis is the function of contracting the intestinal wall and pushing the contents of the stomach to the bottom. The peristalsis of the small intestine promotes digestion and absorption of food, and the contraction of the large intestine leads to a protruding intestine. If there is a lot of progesterone, the omission will be slow, the range will be narrowed, and as a result, gas will increase and constipation.
When Sdyamli gets pregnant, many women have less exercise. If load is not applied, muscle strength will be reduced and regular contraction of intestinal wall smooth muscle, which promotes intestinal contents, will slow down.
Water is not enough. Insufficient moisture in the body prevents the secretion of the digestive solution, the breakdown of large amounts of food and the shift to the intestines. Also, if the intestinal content is low in moisture, it will be difficult to isolate.
Potassium potassium causes normal contraction of the intestinal walls. If there is not enough potassium, the intestinal wall becomes inactive and cannot be pushed out of food.
Inappropriate dietary changes in eating habits of pregnant women, specific cravings for stuffy digestion, insufficient consumption of vegetables and fruits can confuse the intestines.
Use drugs. If you are taking medication that contains iron, the contents of your intestines will be compressed. Constipation can be caused by hypertensive medication and drugs that increase progesterone levels (Utorozetta, Duaston).
Nervous tension Stress affects the function of the autonomic nervous system, which controls the activity of internal organs. Tension of the nerves significantly weakens the peristalsis of the intestines and causes constipation.
compression of the rectum by the uterus. Late constipation is caused by the uterus pressing on the intestines, preventing the contents from moving forward. And constipation in the third month of pregnancy may be due to the pressure of the fetal head on the rectum.
Symptoms of constipation in pregnancy
Normally, the intestinal tract needs to be cleansed 1-2 times a day so that the body can get rid of toxins and harmful substances. If a woman feels comfortable with a bowel movement at least once every two days, this is also considered a normal deviation.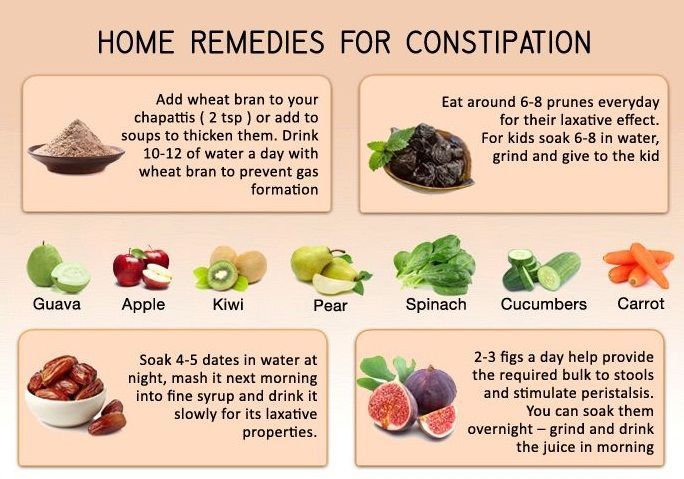 The following symptoms indicate the development of constipation in a pregnant woman:
Intestinal discharge occurs no more than 3 times a week.
False urges to defecate - unsuccessful trips to the toilet or emphasis on small defecation.
Evacuation is accompanied by severe tension or stretching of the abdominal wall.
There is a feeling of incomplete emptying of the bowels and a feeling of "stagnation" in the rectum after defecation.
Throwing may be painful.
The stool is thick and lumpy.
subscribe to the video channel about health
Why constipation is dangerous during pregnancy
Constipation during pregnancy negatively affects the overall health of the mother and fetus. Constipation impairs blood circulation in the pelvic organs. Since the intestines are close to the uterus, the fetus may not have enough "good" blood to cleanse it of toxins and enrich it with oxygen.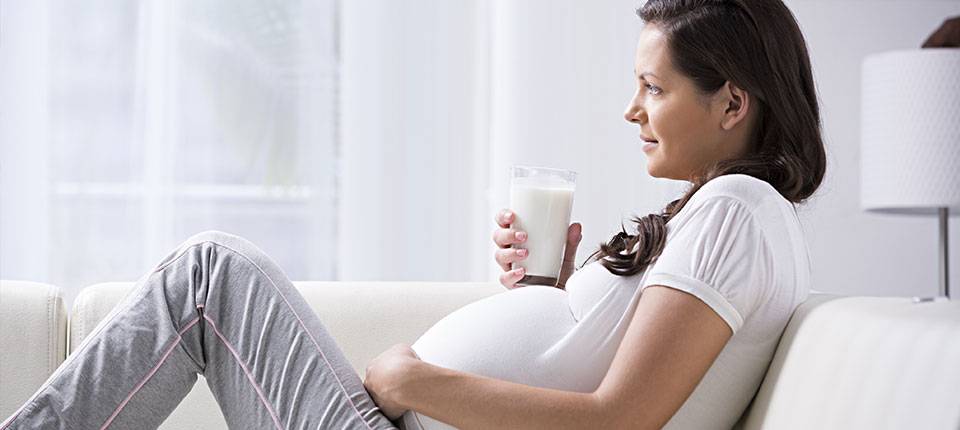 Possible constipation in pregnancy
Abdominal pain or discomfort. Pain and cramps in the lower abdomen are associated with the decomposition of food coloring and the release of gases. Abdominal pain is a serious ailment for women. Also, if you call your doctor complaining of abdominal pain, you may be misdiagnosed as a potential abortion and receive unnecessary treatment.
Anal fissures The filling and passage of hard stools can cause fissures in the rectal mucosa. A rectal fissure is manifested by sharp pain during extraction and bright blood in the stool. Its appearance can exacerbate constipation problems and cause inflammation of the surrounding tissues.
Hemorrhoids - Abnormal distension of the hemorrhoidal veins. The walls of blood vessels expand in pregnant women under the influence of progesterone. As a result, peristalsis decreases, constipation increases and blood circulation in the pelvis worsens, in combination with the expansion of the rectal veins in the anal area. When this cavity is stretched, it overflows with blood, resulting in the formation of hemorrhoids.
metabolic disease. If the stool is delayed, the body will be poisoned. Toxic substances such as soldiers remain in the intestines without being excreted from the body, and are reabsorbed into the bloodstream, causing poisoning. The feeling of constant fatigue, weakness and nausea may be a manifestation of metabolic disorders due to constipation.
Constipation may adversely affect the course of pregnancy, but still does not pose a significant risk. There is no threat of termination of pregnancy and cannot cause fetal developmental disorders.
How to get rid of constipation during pregnancy
Comprehensive treatment of constipation in pregnant women lasts 2-4 weeks and includes:
Foods rich in fiber
Sufficient amount of liquid - 1.5-2 liters.
Use of probiotics -.
1.5ml, 1.5ml, 1.5ml.
Cuts and enemas are used only when other measures are ineffective.
Diet for constipation in pregnant women
The cornerstone of the treatment of constipation in pregnant women is a diet with sufficient fiber. When insoluble fiber is included in the diet, the contents of the intestines become looser, and advancement and elimination are accelerated.
Two to three weeks should be enough to cure the problem of constipation. At this time, you need to eat right throughout the day. Eat laxatives such as oats, dried fruits, dried fruits, texas, and fruits, especially at dinner. It passes through the digestive system in 10-12 hours and activates the work of the large intestine, so the problem of constipation is solved in the morning. After a few weeks, your body will get used to this method of surgery, and the removal will take place at about the same time every day.
Also recommended for pregnant women with constipation.
Dried fruits… rabbits, jellyfish, figs, raisins, dates, dried apples, pears. Rinse with hot water or soak in water for 1 hour.
fresh vegetables and fruits. The best remedies for constipation are beets, carrots, eggplants, zucchini, pumpkins, squash and rhubarb. Plums, apples, peaches, apricots and figs are some of the best fruits for constipation. Seaweed has a strong laxative effect.
Fermented milk products with live bacteria - 1 kefir, curdled milk, curdled milk per day As a proven product, doctors recommend drinking a glass of kefir at night and eating 20 horns.
Fiber-rich cereals - buckwheat, oats, millet, red rice, lentils, peas, legumes.
wheat bran. With 30g of this product, you can get the dietary fiber you need throughout the day. Sharby can be added to the 1st and 2nd courses or mixed with kefir.
Roasting coarse grains.
Foods that promote constipation should be excluded from the diet of a pregnant woman.
Flour dishes - pasta, pasta, premium flour products, dough.
Fatty dairy products - cream, sour cream, cottage cheese, ice cream, confectionery.
Some fruits and berries - chyzyl, aiba, cranberries, lingonberries.
A variety of fish and meats with a lot of fat.
Canned food and smoked products.
Cereals - rice, semolina
Hard boiled eggs.
If constipation is accompanied by bloating, do not take products that increase gas formation.
sweet dried fruits. If you prefer, you can simmer for 15 minutes to release the sugar. After that, you can drink compotes, as well as dried fruits.
fresh fruit. Grapes, pears, apples, peaches and apricots can cause bloating.
Vegetables. All types of cabbage, radishes, onions and mushrooms contribute to gas formation. Gas production can also help cut vegetable crops. It is eaten boiled, fried without oil, or steamed for about five minutes.
Starch products, rice, baked goods, potatoes, corn.
Legumes: peas, beans, chickpeas, lentils, beans, soybeans.
Carbonated drinks in general
alcohol manipulation
Some pregnant women, fearing the appearance of edema, try to drink less.
Women without a heart or kidneys should drink at least 2 liters of water per day (1.5 liters in the third month of pregnancy). Water cleanses the body of toxins, maintains normal amniotic fluid, facilitates the passage of contents through the intestines. You need to drink 150-200 ml immediately after eating, so that the liquid enters the intestines.
Physical activity
Moving your body will improve your intestinal circulation and move content faster. It is best to do this under the guidance of experts such as swimming, yoga, and exercise for pregnancy. Pregnant women are advised to exercise for approximately 30 minutes a day. The complex requires exercises to strengthen the press. This will solve the problem of constipation in pregnant women and will contribute to the process of miscarriage of children at birth in the future. The recommended exercises are as follows.
Sit in a chair, raise your left knee and lift your feet off the floor. At the same time, raise your right hand to your head. Repeat with the right knee and left arm.
Sleep on your back, pull your left leg up to your pelvis and bend your knees. In this case, slide your feet while pressing firmly on the floor. Stretch your legs straight. Repeat this exercise with your right leg.
Sleep on your back with both hands behind your head. Raise your head and slowly raise your shoulders until the shoulder blade is off the floor. Slowly over your body on your back.
Lie down to the right and lift your left leg. Please straighten your legs. After 10 times, turn to the left side and repeat the same exercise with the right leg.
Repeat all exercises 10 times. If you feel dizzy, weak or uncomfortable, stop exercising.
Probiotics
Probiotics are said to be the safest and most effective way to prevent constipation for pregnant women. Using microorganisms of different bacteria stocks in different stocks of bacteria, the use of Rio Flora, Imunneo, Linex, Biosporin, Symbiolac T-composite can increase the viscosity of the contents and increase the amount of defecation.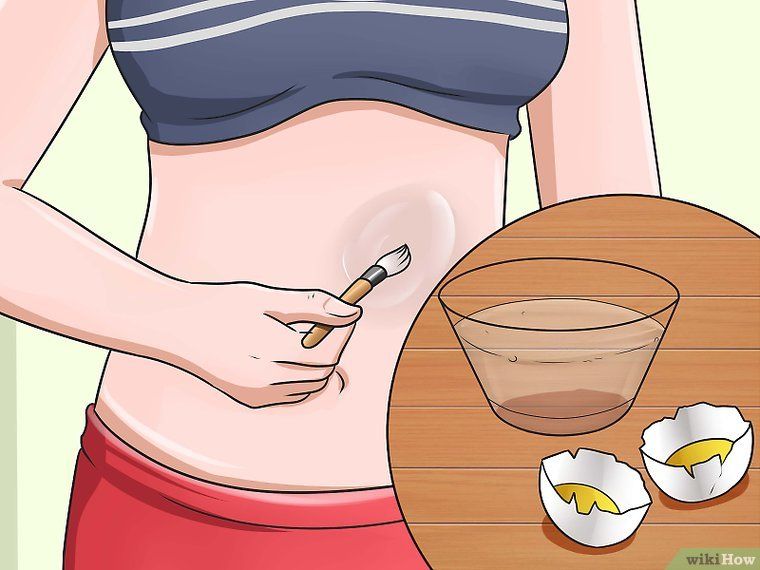 。 Lactic acid bacteria and bifidobacteria contained in the composition, normalize the microorganisms of the digestive or vagina, preventing candidiasis. Taking probiotics does not cause diarrhea, cramps or abdominal pain.
The disadvantage of this group of drugs is that a long period of 2-4 weeks is required to obtain the effect. Therefore, if a pregnant woman needs to resolve constipation urgently, probiotics are not suitable.
If a pregnant woman needs to take probiotics during pregnancy
Laxatives are used only when the problem cannot be solved by other means.
Some classes of laxatives are allowed by pregnant women.
A preparation that dilutes the stool by osmotic action. As a result, water accumulates in the intestines and promotes cleansing. This includes a modern relaxing agent recommended by pregnant women, i.e. export, lizalak, dafuflac, portalac, notalac, notalac and lactulose syrup, a derivative of prolifs and cellulose. It does not penetrate into the blood and does not affect the whole body. Police sugar is decomposed by intestinal bacteria, increases the amount of stool and normalizes hardness. The weakening effect occurs 24-72 hours. The first few days of using the drug in this group may enlarge the intestines.
Increase the volume of intestinal contents. These foods contain indigestible dietary fiber, which loosens the intestinal content and activates intestinal activity. Pregnant women and hemorrhoids are allowed s-gyolaks, fiber and mucofalk.
irritant receptors of the intestinal mucosa. These funds soften the stool and stimulate the act of defecation. Disadvantages: diarrhea and abdominal pain. In addition, since the uterus and rectum are in close proximity, their innervation is intertwined. Pregnant women must obtain permission from their physician before taking this medicine, as stimulation of the receptors may cause reflex contractions. These include Leglux, Guttalux and Raxigal.
Rectal suppositories and micro covers for constipation
Suppositories and micro enemas are emergency measures for the rapid relief of constipation during pregnancy. It works for 5-40 minutes and can be used as an ambulance for severe constipation.
Glycerine suppositories belong to the group of stimulant laxatives. It acts on receptors in the rectum, causing reflex defecation. Glycerin does not have a systemic effect and is unlikely to harm children. However, hardened stools can damage hemorrhoids and anal tissues.
Microenemas and Microlux contain a stool softener solution that displaces water associated with stool and induces a bowel movement. Microlacquer does not irritate the mucous membrane of the large intestine, therefore it is not prohibited during pregnancy.
Suppositories and microdrugs are not suitable for systematic use by pregnant women, as they can cause toxic symptoms and increase constipation. May be used with the permission of a physician in selected cases.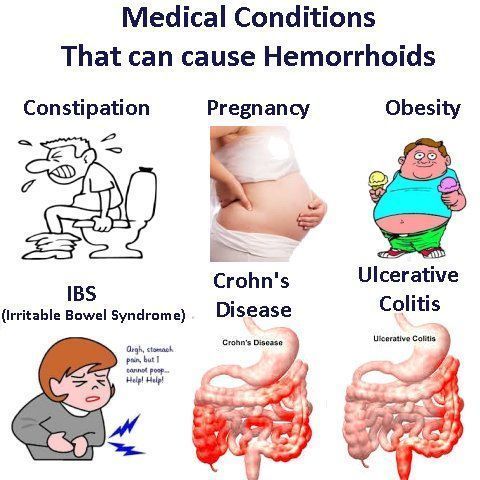 How not to treat constipation during pregnancy
Irritants - senna preparations, aloe, phenolphthalein, rhubarb root, sea buckthorn bark, bisacodyl. These drugs stimulate the intestinal wall, making it more active, and increase mucus secretion, helping to expel feces. The downside is that it is absorbed into the bloodstream and crosses the placenta. It can also cause painful cramps after use. For this reason, it is not recommended for pregnant women.
Salt laxative - English, Morshinsky salt, Karlovy Vary. In pregnant women, it can disrupt water-salt metabolism, leading to edema and the development of preeclampsia.
Mineral oils - castor oil, petroleum jelly. This group of laxatives is contraindicated in pregnancy. These oils can interfere with the absorption of vitamins, cause abdominal pain and uterine contractions, and may cause miscarriage or premature birth.
Why shouldn't you push when you're constipated?
In constipation, blood accumulates in the anal fistula at the bottom of the rectum.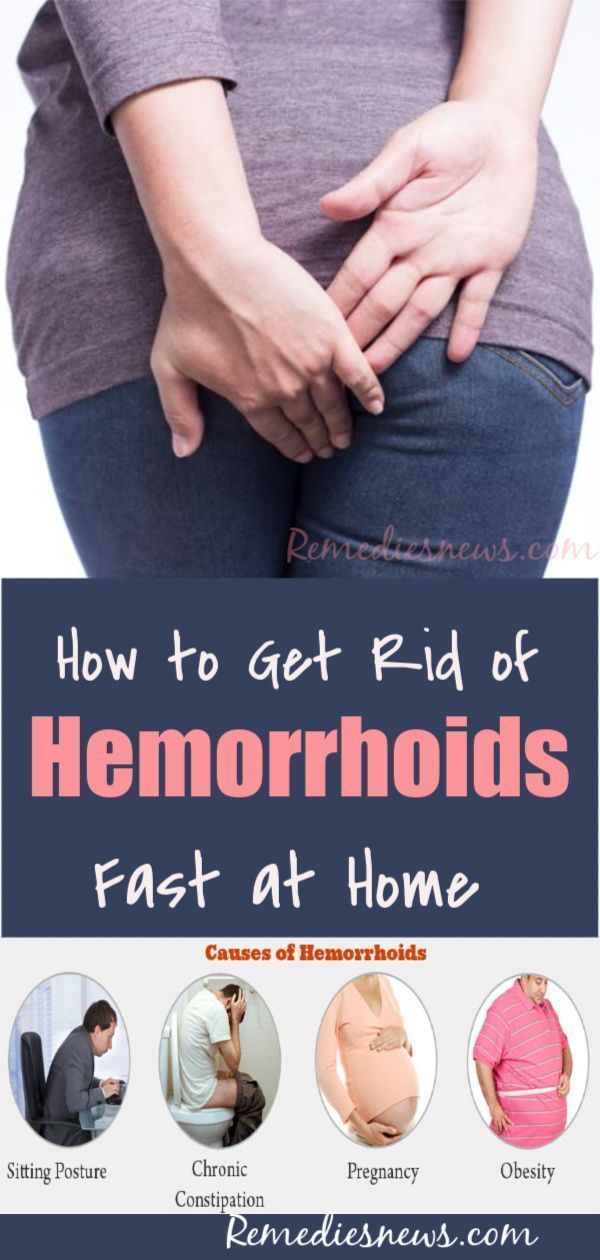 When you are nervous, intra-abdominal pressure rises so much that new blood enters your veins, overflows and stretches. Over time, hemorrhoids develop, causing symptoms such as itching, pain, and slight bleeding after a bowel movement.
If hemorrhoids are already enlarged, stress during constipation can lead to further disease progression, such as enlarged hemorrhoids, prolapse and thrombosis.
How to treat constipation in pregnant women with traditional methods?
Wheat bran is the hard shell of wheat grains and is rich in fibre, protein and trace elements. Pour 3-4 tablespoons of bran with 2 tablespoons of boiling water or kefir and leave for 40-60 minutes. Apply 100 g 3 times a day 30 minutes before meals.
Flaxseed Pour 2 tablespoons of flaxseed into 200 ml of hot water, cover and let stand for about 30 minutes. Take 3 tablespoons of decoction and seeds 3 times a day. Take 30 minutes before meals. Flax seeds can be ground and stored dry in an airtight container for up to two weeks.
Water with lemon juice for constipation. Mix 200 ml of water and 2 tablespoons of lemon juice. If possible, you should drink this drink without getting out of bed.
Is it possible to treat constipation with vegetable oil during pregnancy?
Vegetable oils for constipation (sunflower oil, olive oil, pumpkin seed oil) seem to soften bowel contents and stimulate bowel movements. Pregnant women are advised to consume 1-2 tablespoons per day. Mix with oil and food. Oil consumption is not recommended as it can cause diarrhea and abdominal pain.
Is it possible to drink laxative tea during pregnancy?
Many women prefer to drink tea for constipation during pregnancy, believing that the natural components of the plant will not harm them. However, not all herbs are allowed for pregnant women. Some also lower progesterone levels and cause uterine contractions and abdominal pain. Therefore, when choosing tea for constipation, it is necessary to pay attention to the label "contraindicated in pregnancy and lactation.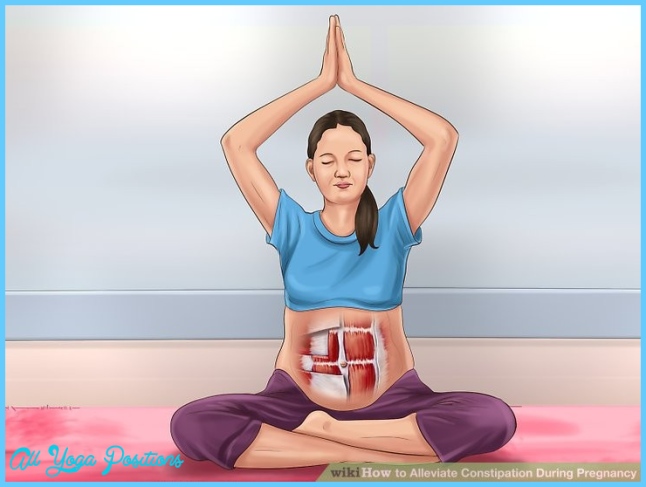 " Herbs are not allowed during pregnancy.
At 1-2 months of pregnancy, you can drink a mixture of chamomile, nettle and fennel, but the effect is not enough to solve problems with constipation in pregnant women.
Can I take an enema during pregnancy?
Doctors do not recommend giving enemas during pregnancy. It is believed that this procedure does not solve the problem of constipation. Instead, use enemas regularly as the bowel is weaned from working on its own. It is also possible that such bowel cleansing increases the tone of the uterus.
Enemas are allowed with a doctor's permission. The procedure requires a half-liter rubber enema. From 100 to 200 ml of saline warmed up to 36 degrees was collected into it. Does not irritate the intestinal mucosa. Enemas can help relieve constipation quickly in pregnant women, but should not be used more than once a week.
Enema is contraindicated in pregnant women with a diagnosis of uterine hypertonicity and women who have experienced miscarriages.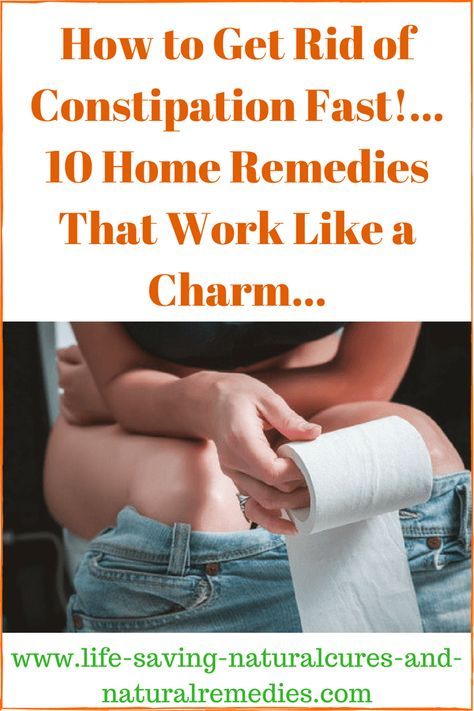 Prevention of constipation during pregnancy
From the first week of pregnancy, preventive measures should be taken to prevent chronic constipation, which is difficult to cure. The basis for the prevention of constipation is exercise and a balanced diet.
Manifestations of constipation in pregnant women - signs and symptoms
Co-author, editor and medical expert - Klimovich Elina Valerievna.
Number of views: 52 480
Last update date: 9/22/2022
Average Read Time: 4 minutes
Constipation is a common problem during pregnancy. About 75% of women complain of problems with bowel movements during pregnancy. At the same time, these difficulties remain in about a third of women after childbirth.
Contents:
Detailed description of the symptoms
What constipation can cause in a pregnant woman
Our body constantly produces substances that stimulate bowel movements.
During pregnancy, the susceptibility of the intestinal muscles to various kinds of irritants is significantly reduced. The change in the intensity of intestinal reactions is due to the fact that it has a common innervation * with the uterus, because of this, any excessive activation of peristalsis can provoke contractile activity of the uterus. This can be a threat to the child. Unfortunately, this defensive reaction has unpleasant consequences - constipation. Often they occur between 17 and 36 weeks of pregnancy.
Clinically, constipation in pregnant women is manifested by several main symptoms:
stool retention for more than 3 days and problems with passing gases, flatulence;
unpleasant feeling of incomplete emptying of the bowels;
the need to strain during bowel movements;
painful stools;
"sheep feces" (hard, dry, fragmented feces).
In the event of constipation, you should always seek medical advice, especially if you notice deterioration and pain.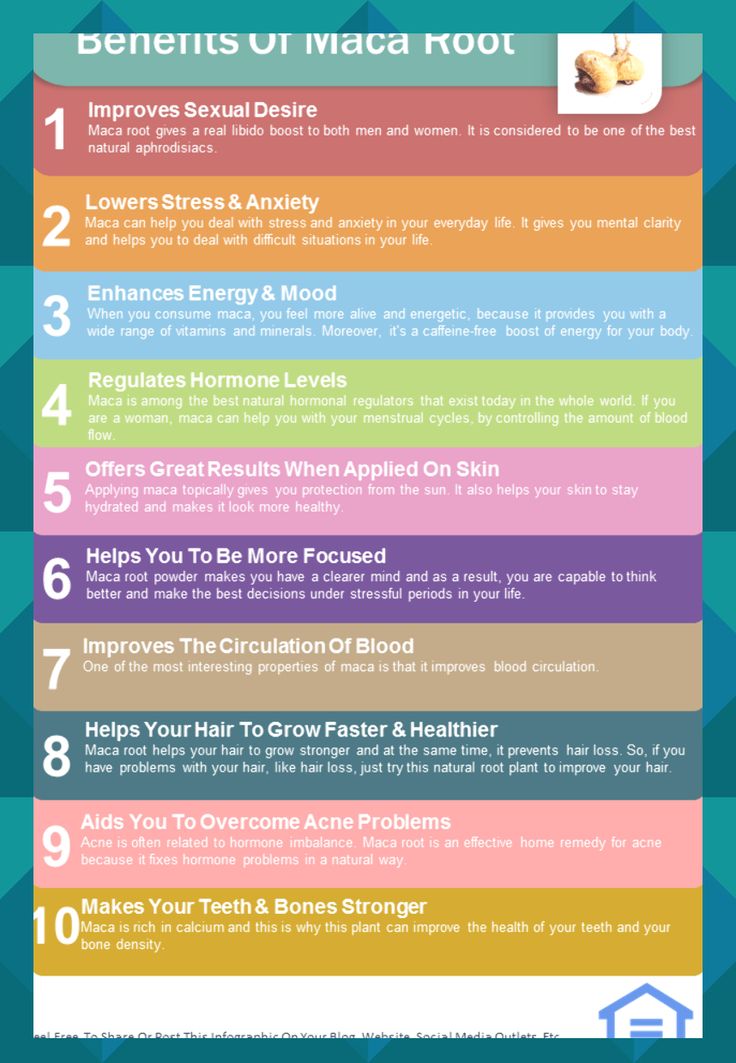 Back to top
Detailed description of symptoms
Constipation is characterized by decreased stool frequency. It happens that a pregnant woman manages to empty her intestines only once a week or less. The consistency of feces changes, discomfort and pain in the abdomen (often in its left half), there is a feeling of dissatisfaction after the stool.
Atonic constipation is characterized by very painful defecation, which occurs with great difficulty. Due to microscopic tears of the mucous membrane of the anus, streaks of blood may appear on the surface of the feces. Spasmodic constipation is characterized by fragmented stools ("sheep feces"). This condition is often accompanied by flatulence, a feeling of pressure, expansion, spasmodic pains in the abdomen. With prolonged constipation, there may be a feeling of lethargy, fatigue, a significant decrease in efficiency.
Pain in a pregnant woman occurs for no apparent reason or may be the result of excitement or physical exertion.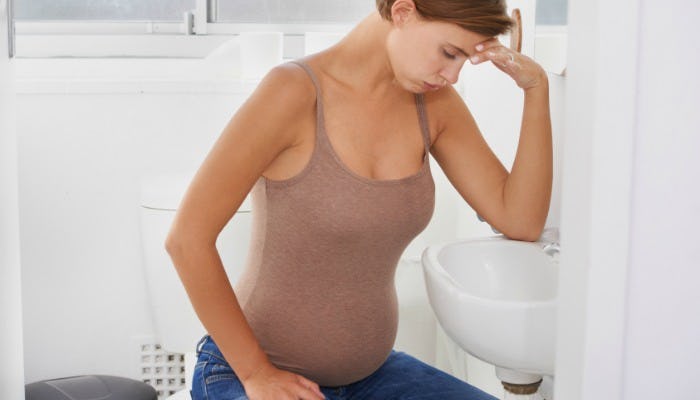 Attacks of acute pain or exacerbation of constant discomfort, as a rule, are associated with negative emotions. The pain can be of varying strength, for example, in some cases it radiates to the lower back, leg, anus, and even the genitals. In some pregnant women, along with abdominal pain, there is a burning sensation in the rectum and itching in the anus. Nausea, bitterness in the mouth are often noted; passing gases is difficult.
Back to content
What can cause constipation in a pregnant woman
Feces in the rectum, which a pregnant woman cannot get rid of for a long time, bring her considerable discomfort. However, these are not the only consequences of constipation.
The large intestine mucosa is characterized by absorptive capacity; in case of constipation, not only water is absorbed into the blood, but also various toxic metabolic products. Intoxication of the woman and the fetus can lead to negative consequences and disrupt the development of the child in the future.