Dirt craving during pregnancy
Why People Do It, Dangers, and Purported Benefits
Geophagia, the practice of eating dirt, has existed all over the world throughout history. People who have pica, an eating disorder in which they crave and eat nonfood items, often consume dirt.
Some people who are anemic also eat dirt, as do some pregnant women worldwide. In fact, many pregnant women often crave dirt, possibly because of the potential protection dirt can provide against some toxins and parasites, according to research.
Although many people link geophagia to a number of health benefits, it's also associated with a range of health issues. Eating dirt, especially over a long period of time, can increase risk for a number of problems, including:
parasites
heavy metal poisoning
hyperkalemia
gastrointestinal problems
Here, we'll explain geophagia in detail, covering the possible reasons behind it and offering tips on how to stop eating dirt.
Cravings for dirt can develop for different reasons.
Pica
If you have pica, an eating disorder in which you crave a variety of nonfood items, you may have the urge to eat dirt. Other common pica cravings include:
pebbles
clay
ash
cloth
paper
chalk
hair
Pagophagia, persistent ice eating or cravings for ice, can also be a sign of pica. Pica usually won't be diagnosed in children, as many children eat dirt when their young and stop on their own.
Pica can co-occur with conditions such as trichotillomania or schizophrenia, but it doesn't always involve a separate mental health diagnosis.
Though pica isn't fully understood, research suggests it could develop as a response to nutrient deficiencies.
In some cases, pica cravings may go away once you consume enough iron or other missing nutrients. If getting the necessary nutrients doesn't help, therapy can help address pica and any underlying concerns.
Geophagia
Eating dirt as part of a cultural practice, or because other people in your family or community also eat dirt, differs from pica.
In this instance, there's a clear reason for eating dirt.
For example, some believe eating dirt or clay can:
help improve stomach issues
soften skin or alter skin tone
offer protective benefits during pregnancy
prevent or treat illness by absorbing toxins
History
Hippocrates was the first to describe geophagia. Other early medical texts also mention the practice of eating earth to help stomach troubles and menstrual cramps.
European medical texts from the 16th and 17th centuries mention geophagia that appeared to occur with chlorosis, or "green sickness," a type of anemia. Throughout history, geophagia has been noted to occur more among pregnant women or in times of famine.
Current presentation
Geophagia still occurs all over the world, though it happens most often in tropical regions. It could be related to foodborne illness, which is common in these climates.
Clay can help absorb toxins, so many support earth eating as a way of relieving stomach issues, such as food poisoning.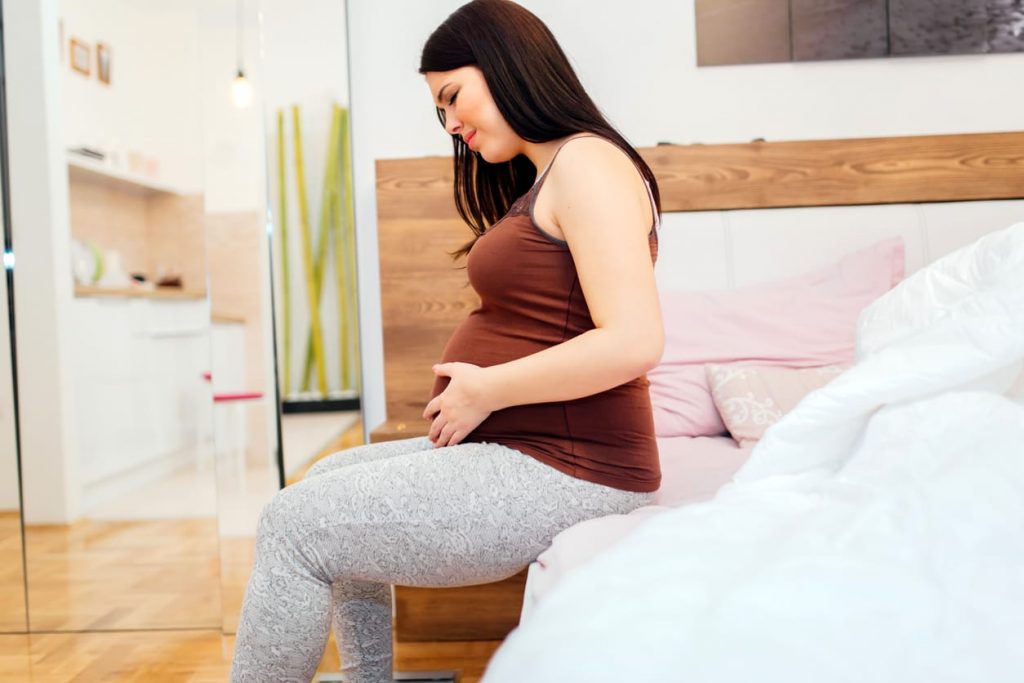 Although geophagia may not begin as a mental health concern, over time, eating dirt could come to resemble an addiction. Some people report finding it difficult to stop, even after they start having health problems associated with eating dirt.
Some may also spend money and travel significant distances to find their preferred clay or soil. Not being able to find or afford a specific type of soil or clay can also lead to distress.
Eating dirt may not always cause harm, but it could contribute to a number of health concerns. The more dirt you eat, the more likely you'll experience negative side effects and illness.
Anemia
Cravings for dirt might indicate anemia, but eating dirt won't necessarily improve your symptoms. It's important to talk to a doctor and have your blood checked so you can get the right nutritional supplements.
Some research also suggests geophagy can interfere with your ability to digest necessary nutrients, since clay in your stomach may bind to iron, zinc, and other nutrients.
In other words, eating dirt could increase risk for anemia.
Parasites, bacteria, and heavy metals
Eating dirt can expose you to parasites, bacteria, and toxic heavy metals. Dirt that contains a lot of potassium could lead to high blood potassium, increasing your risk for cardiac arrhythmia or cardiac arrest.
Constipation
Constipation is a common side effect of soil consumption. An intestinal obstruction or perforation is also possible, though these side effects are somewhat less common.
Pregnancy complications
Many pregnant women crave dirt or clay. Experts haven't yet discovered a clear reason why this happens.
One theory links pica cravings to iron deficiencies. Another theory suggests these cravings develop as an adaptive response to the way the immune system changes during pregnancy.
Changes in immune system function could slightly increase your risk of being affected by toxins and foodborne illness, such as listeria. But multiple animal studies have suggested clay consumption offers protection against a range of toxins.
Whatever the cause for dirt cravings during pregnancy, eating dirt can create health risks not only for you, but also the developing fetus.
Even if the dirt you eat is free of toxins and has been baked or prepared safely, it can still bind in your stomach to the nutrients you get from other sources, preventing your body from absorbing them properly. This can put your health at risk.
There's very little research supporting the benefits of eating dirt for humans.
A 2011 review of geophagy in 482 people and 297 animals found evidence to suggest the main reason people eat dirt is the possible protection soil might offer against toxins. But more research is needed to support this theory.
Animals often eat dirt or clay when they have diarrhea, stomach distress, or eat poisonous fruit. Bismuth subsalicylate (Kaopectate), a medication that treats diarrhea, has a mineral makeup that's similar to kaolin, or the kind of clay some people eat for the same purpose. So eating soil could potentially relieve diarrhea. It may also cause constipation and other concerns if the dirt you eat contains bacteria or parasites.
Many pregnant women worldwide eat dirt to help ease morning sickness symptoms, according to 2003 research. A number of cultures support this practice as a folk remedy, but these benefits are largely anecdotal and haven't been proven conclusively.
Scientific evidence supporting other anecdotal benefits of eating dirt, such as a paler complexion or smoother skin, doesn't yet exist.
Experts have noted many risks associated with eating dirt, so in general, the risks of eating dirt may be more significant than any potential benefit, especially if you're pregnant.
If you're concerned about nutrition deficiency, diarrhea, morning sickness, or any other health concerns, it's a good idea to talk to your healthcare provider.
If you want to stop eating dirt, or your cravings bother you and cause distress, these tips may be helpful:
Talk to a trusted friend or family member. If you tell someone you trust about your cravings, they may be able to offer support and help distract you if you have a hard time avoiding dirt on your own.
Chew or eat food that's similar in color and texture. Finely ground cookies, cereal, or crackers could help alleviate your cravings. Chewing gum or sucking on hard candy can also help with pica cravings.
Speak with a therapist. If you aren't sure why you're craving dirt, a therapist can help you address the cravings and explore behaviors that can help you avoid eating dirt.
See your healthcare provider. You might want to eat dirt because you aren't getting the right nutrients. If you do have any nutrient deficiencies, your doctor can help you correct these imbalances. If you're getting enough of the vitamins you need, the cravings might go away.
Use positive reinforcement. A system of rewards for not eating dirt can also help some people dealing with pica cravings. Being rewarded for choosing a food item can help reduce your desire to eat dirt.
The stigma around eating dirt can pose a barrier when seeking medical treatment.
You may worry about how to mention the topic to your healthcare provider. But if you've eaten dirt and have concerns about exposure to toxins, parasites, or heavy metals, it's best to discuss with a professional. Without treatment, these issues could become serious.
If you have any new or concerning health symptoms and you've eaten dirt, you may want to talk to your doctor. Signs to look out for include:
painful or bloody bowel movements
constipation
diarrhea
unexplained nausea and vomiting
shortness of breath
tightness in your chest
fatigue, trembling, or weakness
general sense of feeling unwell
It's possible to get tetanus from eating dirt. Tetanus can be life-threatening, so see a doctor right away if you experience:
cramping in your jaw
muscle tension, stiffness, and spasms, particularly in your stomach
head pain
fever
increased sweating
Cravings for dirt don't necessarily point to a mental health concern, but therapy is always a safe place to talk about cravings and how you might address them.
Therapy can also help you work through addictive behaviors, so if you find it difficult to stop eating dirt, or think frequently about eating dirt, a therapist can offer support and help you learn how to cope with these thoughts.
Cravings for dirt aren't abnormal, so try not to worry if you experience them. People eat dirt for a number of reasons, whether as a cultural practice, to relieve stomach issues, or absorb toxins.
It's important to consider the possible risks that come with eating dirt. Other remedies can help relieve stomach distress safely without the risk of:
increased bowel problems
parasites
infection
If your cravings relate to nutrient deficiencies, your healthcare provider can prescribe supplements to correct these imbalances. If you want to stop eating dirt, a healthcare provider or therapist can offer support and guidance.
Pica, Historical Significance, and More
Written by WebMD Editorial Contributors
Medically Reviewed by Dan Brennan, MD on November 15, 2021
In this Article
History of Geophagia
Why Do People Eat Dirt?
Understanding Pica
The Dangers of Dirt Eating
Managing Dirt Cravings
When to Talk to Your Doctor
Dirt eating, also known as geophagia, is when you have the urge to eat dirt.
Children sometimes do it, and it has also been linked to pregnancy, some psychological conditions, and nutrient deficiencies. ‌
History of Geophagia
Geophagia has been around for centuries. In the 18th century, Roman physicians reported on the effects of eating dirt.
Scholars have studied the act of eating dirt in contemporary urban South Africa. Some experts have suggested it happens because of famine and poverty. In most cases, people eat dirt to help ease stomach troubles or nutrient deficiencies.   
Why Do People Eat Dirt?
There are many reasons people eat dirt. 
Pica. With pica, you have the strong urge to eat items that aren't food. You might crave dirt, clay, chalk, and/or starch. You will also likely eat large amounts of these things. 
Pregnancy cravings. Pregnant women in parts of Africa commonly eat dirt. They crave the taste and texture. Usually, the choice of dirt is red clay. There are medicinal, cultural, and religious reasons behind this practice.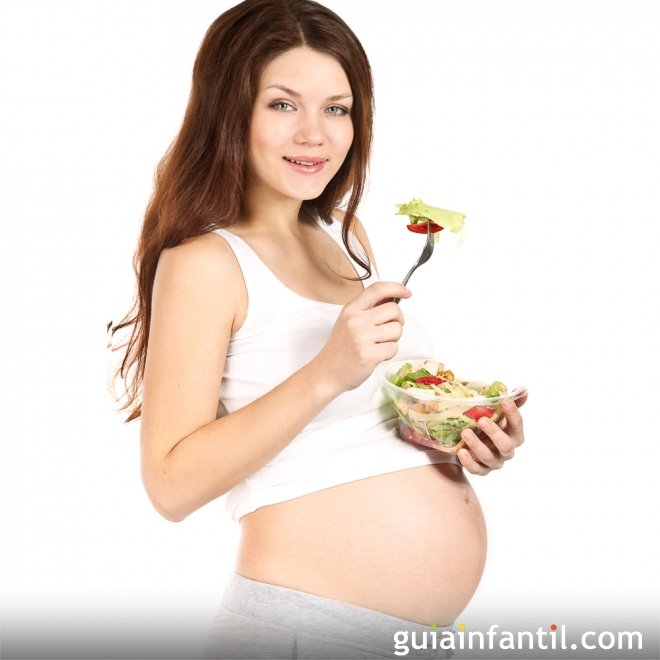 Some believe eating dirt is good for the baby, but there can be harmful effects when the soil contains pollutants or parasites. 
Nutrient deficiencies. Dirt eating happens more often in places where there is famine and poverty. If you have iron deficiency anemia, you may want to eat dirt. While soil does contain minerals and nutrients, it's not a safe way to get them into your body. 
Cultural beliefs. Certain cultures believe eating dirt can be good for you. These beliefs are rooted in earlier times when soil was used to soothe digestive problems. People in some cultures eat dirt to relieve ulcers, diarrhea, or menstrual pain.  
Understanding Pica
You may have pica as a child or get the condition later in life. It can come and go. Children and pregnant women are most likely to have episodes of it. 
Dirt and chalk are the substances most commonly eaten by people with pica. Some people think pregnant women do this because they're not getting all the nutrients their bodies need.
But the cause isn't known. 
"Soil pica" can be harmful.  Lead poisoning and parasites are a few of the dangers. 
The Dangers of Dirt Eating
Although geophagia has been practiced for centuries, that doesn't mean it's safe. There are many reasons that you should avoid eating dirt. Some of these dangers include:
Mineral deficiency. Geophagia has been linked to iron deficiencies. When you eat clay, your body can't absorb iron as well. Clay can also keep your body from absorbing potassium and zinc. This may lead to a zinc deficiency. 
Toxic soil. Eating dirt can be dangerous because of what's in it. Soil may contain heavy metals, human waste, parasites, and other harmful substances. 
Ascariasis. This is a condition common in children who eat dirt in Nigeria. It happens when they become infected with a parasite known as ascarid worms. These worms infect about 25% of the world's population. They can go unnoticed in adults.
But when a child becomes infected, it can lead to intestinal blockage and cause complications. 
Managing Dirt Cravings
Some ways you can manage dirt-eating cravings include: 
Ask a friend to keep you accountable
Tell your doctor
Make sure you're getting enough vitamins, iron, and other minerals
Find chewing alternatives like gum or mints 
When to Talk to Your Doctor
Consider talking to your doctor or a mental health professional if you have the urge to eat or have been eating dirt. If you feel like you have no control over this urge, a psychotherapist can help. They'll help you find the cause.
Your doctor can help you figure out what nutrients you may be lacking in your diet. Sometimes, proper nutrition helps you overcome a strong urge to eat dirt. 
Cravings during pregnancy: myth or fact?
Almost everyone believes that this is a common occurrence associated with pregnancy cravings.
There are many myths about pregnancy.
Among them, traction is often discussed. Let's find out more about them and find out if they are a myth or a reality.
Cravings are defined as a strong appetite and are hardly worthless for some nutrition. Cravings can be sweet, refreshing, unusual, or aberrant in a normal diet. Women are in constant hormonal change , which may be indicative but has no scientific basis. There may be psychological reasons, anxiety …, Or wishes for attention and body care.
Almost everyone thinks that pregnant women have food cravings, from mouth-watering strawberries and cream to the wildest pairings , like pickles and chocolate. The figure of the father always appears, the one who, at odd hours, gives his beloved the opportunity to enjoy a moment of gastronomic pleasure.
Index
1 History of cravings
2 More frequent cravings
3 Features of cravings

3. 1 Truth of cravings

4 Relationship between desire and weight gain
4 Relationship between desire and weight gain
900 900
History of cravings
Some pregnant women crave certain foods, which can happen to other people at any point in their lives and without further complications. What is convenient is to be moderate in this regard, i.e. one should not give free rein to desires and eat uncontrollably whatever you want. In health, especially for the expectant mother in the first place.
Around the 1960s and 70s, something affected the proper nutrition of pregnant women, which negatively affected the development of children. Years later The idea that pregnant women should overeat was still there to prevent it from happening again.
Today, pregnant women are fully supervised, they are even advised to gain weight and informed about the list of the most harmful foods for 9months.
At this time, it may happen that during pregnancy the so-called "hunger hormone" is increased. This contributes to the regulation of energy metabolism.
More frequent cravings
The sweet taste of chocolate or pastry transcends the taste aspect and reaches the pregnant woman's brain for pleasure.
El the sweet taste surpasses the taste aspect and reaches the brain of a pregnant woman, giving pleasure That's why chocolate or pastries are so popular among pregnant women, and not only for them. Some examples :
Ice : When taken, heat is better tolerated and they provide sugar. Cold helps with annoying nausea.
Chocolates and chocolates : Enjoyment is guaranteed with them. This is a good antioxidant.
Pretzels . They help to better cope with nausea.
Pickles : Pregnant woman can choose any canned food. A strong aroma can cause appetite. It's the same with spicy food. They should be used with caution because they can cause stomach discomfort.
Fruit, especially sour as in the case of strawberries. They contain a lot of vitamin C, and it is this level that decreases during pregnancy. He also provides the mother with sugar.
Cheese and dairy products : It probably tastes so good that pregnant women need calcium. However, during pregnancy, you need to be very careful with cheeses and unpasteurized milk. They should be consumed in moderation. Yoghurts are healthy, fast and appetizing food.
Features of cravings
There is such a thing as "Pica", in which pregnant women feel the desire to eat substances that are not food. eg dirt, chalk or stones. It has not been proven to have anything to do with the state of pregnancy.
The traditional saying guarantees that the sex of the unborn child if she is a girl, this is due to the consumption of sweets such as cakes or chocolate. If I were a child, cravings would be more salty and spicy, like chili peppers, tabasco, pipe... Obviously, a person's gender does not depend on food.
Legends say that this unusual appetite causes child and if it is not satisfied, the child may develop spots of the shape or color of inedible food.
Another idea is that in order to be considered a craving, you must desire junk food .
True cravings
Baby no will suffer the consequences of as a result of not eating the desired food.
La the body's need for nutrients, minerals or Vitamins , weakness ..., can make you crave special foods rich in them.
Longing desire may be healthy .
Pregnant women should not indulge in appetite and self-control. They must not eat for two .
Relationship between desire and weight gain
They say that in order to be considered a craving, you have to crave junk food.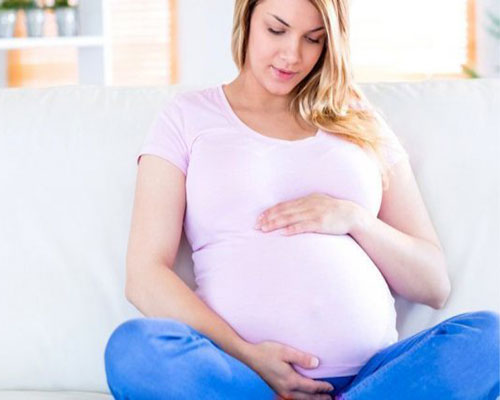 A pregnant woman should take care of herself, follow a meal plan and eat the healthiest food possible. Gaining many kilograms is not optimal for either the mother or the child. , especially next day delivery. Ideally, gain about 10-12 kilograms, but medical control and the fact that it is he or she is important. The matron are those who guide the mother and help her in this process.
It is important to differentiate the age and starting weight from one pregnant woman to another, weigh whether she is doing sports normally, whether she leads an active lifestyle, whether she suffers from any disease, such as diabetes, obesity, and in this case, take the weight should be less than ... Cannot use the same scale for all . Even before pregnancy, a woman is advised, if she has not already done so, to start exercising and try to live as healthy a lifestyle as possible.
Drink plenty of water, eat plenty of fruits, vegetables, meat and fish.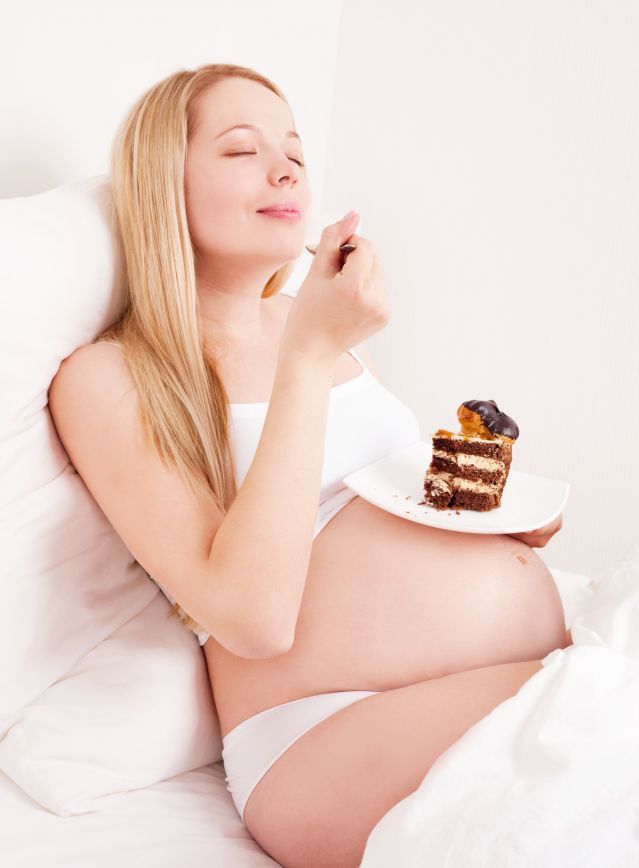 ... And avoid as many complex carbohydrates as possible, you need to eat rice or bread. Everything you need to fully nourish the table and meet the needs of mother and child. Weight is gained not only from eating, but also from the placenta amniotic fluid, baby, breast augmentation… everything will eventually make up the final weight, and on the day of delivery, some of this weight will disappear, and another in the following days, weeks or months.
How to deal with cravings?
In case of food cravings, it is best to make a meal plan and choose between foods with a higher nutritional content . You need to choose foods rich in proteins, vitamins ... and eradicate "junk food" that does not do anything good. It is extremely important that pregnant women eat 5 meals a day (and that breakfast is the best meal of the day) so that their meals are not superfluous.
It is important and necessary to exercise daily, drink plenty of water, if possible 2 liters a day, try to lead a quiet life and seek support from family and close friends.
Some simple and healthy cravings options are:
Yogurt creamy.
Black chocolate , some daily portion. Lower sugar content.
Unsalted nuts . They promote fluid retention.
White bread and pastries - by user whole grain flour and cereals . Promotes intestinal transit.
The content of the article complies with our principles of editorial ethics. To report a bug, click here.
You may be interested in
Psycho-emotional disorders during pregnancy. The need for their correction
Currently, more and more attention is paid to the influence of a woman's psycho-emotional state on reproductive function, pregnancy and perinatal outcomes [2,4,14]. In recent years, in developed countries, there has been an increase in the frequency of various mental disorders in women of reproductive age, the proportion of patients taking psychotropic drugs has increased, including among women who are planning a pregnancy and pregnant women [3,6,9].
Almost all pregnant women are subject to sharp emotional swings, since the expectation of a child is associated with changes - both physical and emotional. Hormonal changes during pregnancy lead to the fact that the mood of a pregnant woman changes dramatically almost every hour.
A future mother can get rid of such emotional swings and feel calm during pregnancy by observing the rules of emotional health. Emotional balance and physical fitness are equally important for a pregnant woman, they equally help her prepare for motherhood. Due to the lack of maternal experience, a pregnant woman may experience sudden emotional outbursts. The first pregnancy is a new experience that is quite difficult to comprehend. Ignoring the fact that the emotions of a woman who is expecting a child is much more complex and sharper than usual, can lead to a number of problems, including in relations with her spouse. Acceptance of this fact is the basis of emotional health during pregnancy [1,5,11].

Also, if a woman is pregnant for the first time, she experiences many fears, which include fear of childbirth and untimely termination of pregnancy, concern about the health of the unborn child and her own health, fear of labor pains and inevitable pain, fear of partner / spouse disappointment due to changes occurring with body. Modern women have to worry about careers, financial problems, and many additional costs associated with the appearance and upbringing of a new family member.
All these fears can lead to many negative emotions, such as anxiety, depression, irritation, anxiety, stress, anger, feelings of loneliness, confusion. Most often, changes in the psycho-emotional background during pregnancy lead to the development of depressive and anxiety disorders. Until the end, the pathogenesis of these changes is unclear, several theories are discussed, it is believed that changes in the hormonal background during pregnancy, including a significant increase in estrogens, and especially progesterone, in the blood serum can exacerbate existing emotional disorders [5,7,15].
As a rule, minor manifestations in the form of irritability, tearfulness, resentment accompany manifestations of early toxicosis in the first trimester of pregnancy - nausea, vomiting, etc. [6,10]. After the disappearance of these symptoms, the neuropsychic state of pregnant women usually improves. At the same time, an important role in the development of anxiety states is played by certain physical discomfort and psychological factors, which include forced changes in lifestyle, communication in the family and with work colleagues, concern for the health of the unborn child, financial difficulties - all this contributes to the appearance or exacerbation of psycho-emotional disorders during pregnancy. For some women, the onset of pregnancy is unexpected and not always desirable, however, due to the circumstances, a decision is made to prolong this pregnancy, which can lead to a further increase in stress and anxiety [5,8,12]. It should be noted that additional psychotraumatic factors may appear during pregnancy, such as the occurrence of pregnancy complications requiring hospitalization, or the detection of congenital malformations in the fetus, which can cause negative images and feelings [1,10,12].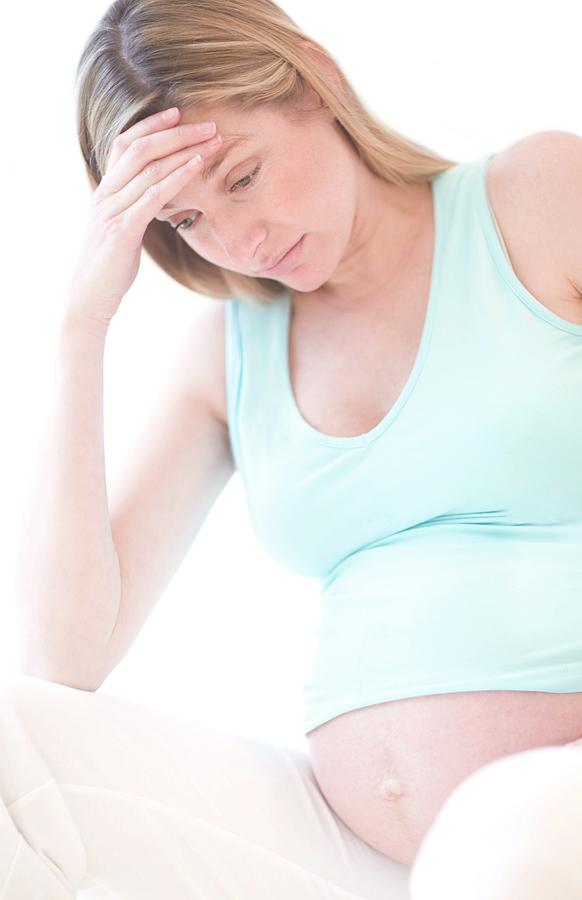 The state of psycho-emotional stress with the presence of anxiety of various levels is observed in 40% of women with a normal pregnancy [2,7,11]. Borderline neuropsychiatric disorders can be presented in the form of hypochondriacal and hysterical syndromes. However, there are other forms of gestational borderline neuropsychiatric disorders, their features are the invariable inclusion in the clinical picture of certain psychopathological phenomena directly related to pregnancy: various fears for the successful course of pregnancy, obsessive fears for the fate of the fetus, expectation of childbirth, conditioned reflex fears associated with unfavorable past pregnancies and childbirth [5,6,8]. A study of pregnant women who do not have signs of borderline neuropsychiatric disorders showed that character accentuation was established only in a quarter of women. The first trimester of pregnancy is usually characterized to some extent by the sharpening of existing character traits. Soft, vulnerable, insecure women become even more impressionable, sometimes excessively tearful, and anxious (those women who have had miscarriages in the past or this pregnancy are not going well, in this case, the fear of another abortion can become simply obsessive) ).
Powerful women with a sharp character can become even more aggressive, irritable and demanding. In the third trimester of pregnancy, emotional swings may begin again in connection with the expectation of childbirth, and with them fear - especially women who have to experience this event for the first time are susceptible to it [5,6,11].
Anxiety disorders may first appear during pregnancy, there may be a change in the course of already existing disorders. In one retrospective study in women with panic attacks, 20% of cases showed a decrease in symptoms during pregnancy, 54% remained unchanged, and 26% worsened the course of the disease [12]. The detection of depression in pregnant women is difficult. Many symptoms, such as emotional lability, increased fatigue, changes in appetite and cognitive decline, are often found in physiologically normal pregnancy. Under stress, the hormones of the adrenal glands of the mother release catecholamines (stress hormones) into the blood, and during the experience of positive emotions (joy, calm, etc.
), the hypothalamic structures produce endorphins, which, penetrating through the placental barrier, directly affect the fetus. Consequently, mother and child are a single neurohumoral organism, and each of them equally suffers from the adverse influence of the outside world, which is recorded in long-term memory, affecting the entire subsequent life of the child. Positive maternal emotions cause an increase in the growth of the fetus and an increase in the level of its sensory perception.
According to the literature [2,5,11,15], a significant effect of anxiety disorders on the course of pregnancy and perinatal outcomes has been noted: the frequency of placental insufficiency, fetal growth retardation, premature birth, the birth of children with low body weight, which subsequently affects negatively on long-term forecast for them.
Thus, emotional swings are dangerous not only for the woman herself, but also for her unborn child. When a pregnant woman experiences stress, her body produces more of the hormone cortisol, the main "stress hormone".
Cortisol increases blood pressure and blood sugar levels, negatively affects the strength of the immune system - which, of course, adversely affects the health of the child.
Stress during pregnancy is dangerous for a variety of reasons. Chronic stress experienced for several weeks can slow down the development of the cells of the body of the embryo, the growth of the fetus. This increases the risk of miscarriage or spontaneous abortion or premature birth. Elevated levels of stress hormones can damage the brain of an unborn baby and lead to parenting problems later on.
Psychological stress in the perinatal period brings with it a whole range of problems that require serious attention to the psychological sphere of a pregnant woman in order to avoid obstetric and other complications. However, diagnostic criteria for the transition of the stress syndrome from the link of adaptation to the link of pathogenesis of various diseases have not yet been found [2,4,15].
Emotional control is necessary to maintain normal emotional balance during pregnancy.
A pregnant woman who successfully manages her emotions is aware of the changing emotional balance and is ready to accept what is happening to her.
There are several basic rules that will help to cope with emotional imbalance:
• You must come to terms with the fact that physical and emotional changes are an inevitable part of the pregnancy period. You need to understand that this is a temporary stage that will last only a few months and end a maximum of 1-2 months after the birth of the child.
• Each trimester of pregnancy brings new changes, both in the body and in the emotional state. The main source of information about pregnancy is special literature and the experience of women who have recently given birth, who can share their feelings and experiences.
• A pregnant woman is responsible for the emergence of a new life. Taking care of yourself means taking care of your child. Proper nutrition, rest and self-indulgence are essential.
• A pregnant woman should be open to dialogue and not be afraid to discuss her problems with a gynecologist, partner or friends - anyone who can provide emotional support.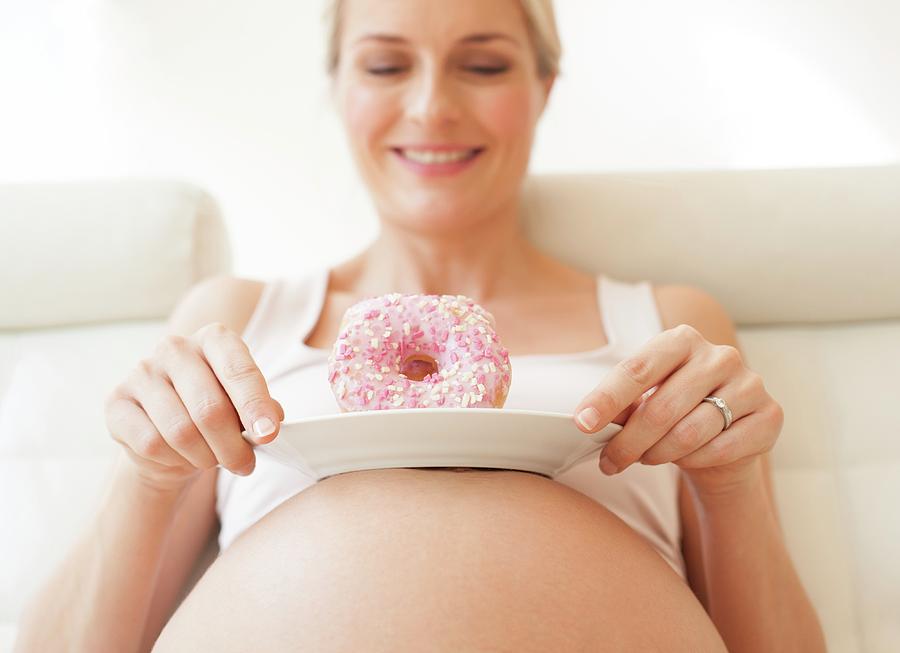 You should not keep fears and worries in yourself - this will only aggravate internal tension.
• Changes associated with pregnancy can lead to low energy and, as a result, rapid fatigue. You need to slow down, re-prioritize your work, and give yourself a break.
• Emotional tension and negative emotions can be overcome by being distracted by pleasant activities or hobbies. When emotions overwhelm you, try to analyze what is bothering you, and then find an adequate solution.
• Engaging in certain physical activities designed specifically for expectant mothers will help improve both physical and emotional health.
• The main components of emotional health during pregnancy are rest and comfort.
However, unfortunately, during pregnancy, a woman cannot always cope with nervous tension, irritability, anxiety, excitement and other symptoms of stress on her own. Therefore, in some situations, she needs medical help.
The relative risk of using drugs during pregnancy makes it difficult to choose therapy, therefore, for the correction of psycho-emotional disorders that occur during pregnancy, herbal drugs that have practically no side effects can be considered as highly safe therapy.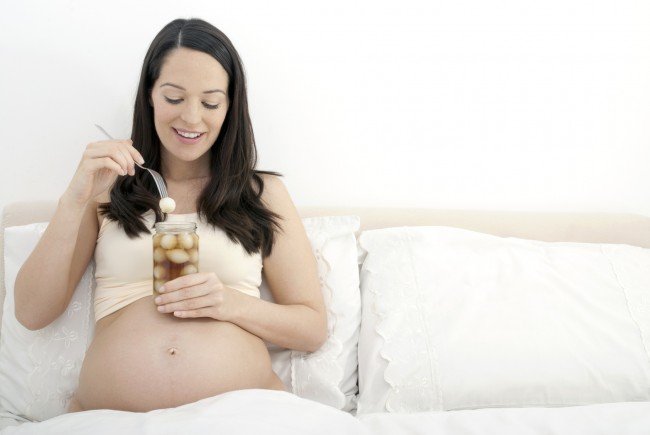 The basis of anti-anxiety complex herbal remedies is valerian. It has been used in traditional medicine for many years for its hypnotic and sedative effects and remains a highly sought after remedy to this day. The mild hypnotic effect of valerian makes it possible to use it for the relief of shallow insomnia caused by anxiety. In addition, the vegetotropic effect of valerian is well known, its ability to have a uniform effect on both mental and somatic (vegetative) symptoms of anxiety. Valerian preparations also have anxiolytic and neuroprotective effects. The spectrum of side effects of valerian is very narrow and practically limited only to allergic reactions. Although valerian extract is metabolized by the cytochrome P450 system, it has virtually no effect on the metabolism of other drugs, and thus unwanted drug interactions are excluded.
Among the phytopreparations used by clinicians for the treatment of psycho-emotional disorders, Persen, a modern combined sedative preparation of plant origin, is widely used to relieve stress symptoms (anxiety, irritability and emotional stress) without causing drowsiness.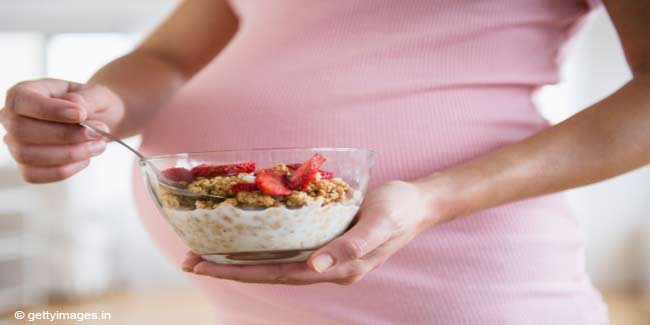 Along with valerian, the composition of the drug includes dry extracts of medicinal plants with pronounced anxiolytic activity - peppermint and lemon balm (Table 1). The additional antispasmodic effect of peppermint makes it possible to successfully use the drug in patients with a pronounced somatic component of the anxiety syndrome. In addition, lemon balm has a nootropic (increased concentration and speed of problem solving), antioxidant effect. Persen is administered orally to adults and adolescents over 12 years old, 2-3 coated tablets, 2-3 times / day, Persen forte - inside to adults and adolescents over 12 years old, 1-2 capsules 2-3 times / day.
The advantages of Persen over other sedatives are:
• the preparation contains only natural ingredients;
• the effectiveness and safety of herbal ingredients Persena are well studied;
• does not contain alcohol and bromine;
• can be combined with any psychotropic drugs, including antidepressants;
• effective as a fast-acting symptomatic remedy when it is necessary to stop the symptoms of anxiety, agitation, and during a course of treatment for stress conditions, anxiety and phobic disorders.

Due to the natural components of plant origin that are part of Persen, this drug can be used during pregnancy. In each case, the doctor must evaluate the benefits and risks of taking Persen and other drugs, depending on the severity of the symptoms of the disease.
Thus, to prevent possible development, as well as to treat psycho-emotional disorders in pregnant women, it is advisable to use sedatives, the effect of which softens the damaging effects of psychogenic factors.
Literature
1. Abramchenko V.V., Kovalenko N.P. Perinatal psychology: Theory, methodology, experience. Petrozavodsk, 2004. 350s.
2. Avedisova A.S. Anxiety disorders // Alexandrovsky Yu.A. "Mental disorders in general medical practice and their treatment". M: GEOTAR-MED. 2004, pp. 66–73.
3. Voznesenskaya T.G., Fedotova A.V., Fokina N.M. Persen-forte in the treatment of anxiety disorders in patients with psychovegetative syndrome // Treatment of nervous diseases. 2002.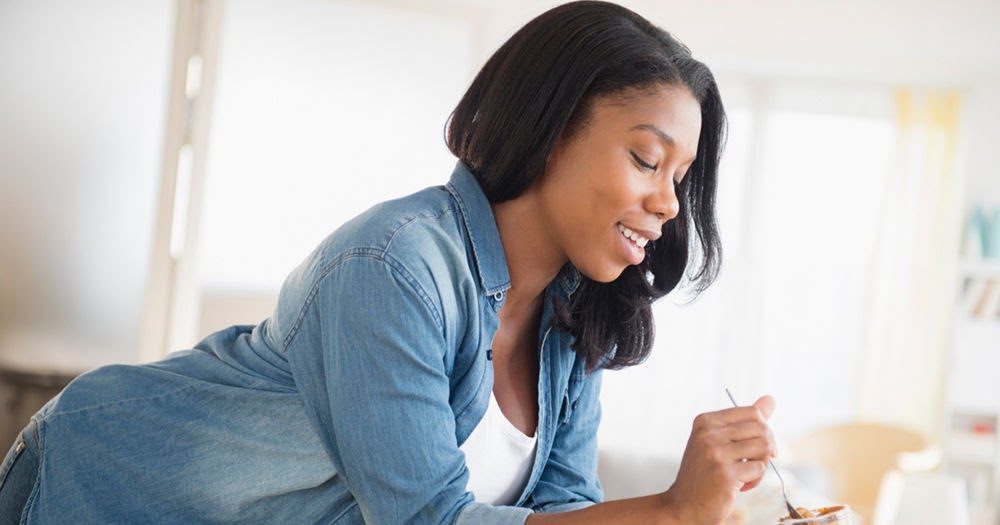 No. 3 (8). pp. 38–41.
4. Vorobieva O.V. Psychovegetative syndrome associated with anxiety (issues of diagnosis and therapy) // Russian Medical Journal. 2006. V.14. No. 23. S. 1696-1699.
5. Grandilevskaya I.V. Psychological features of women's response to the identified pathology of pregnancy: Abstract of the thesis. dis. ... cand. psychol. Sciences. SPb., 2004.
6. Kasyanova O.A. Socio-psychological factors in preparing women for pregnancy, childbirth and motherhood: Abstract of the thesis. dis. ... cand. psychol. Sciences. Yaroslavl, 2005.
7. Kovalenko N.P. Psychoprophylaxis and psychocorrection of women during pregnancy and childbirth: Abstract of the thesis. dis. … doc. psychol. Sciences. SPb., 2001.
8. Filippova G.G. Psychological readiness for motherhood // Reader on perinatal psychology: Psychology of pregnancy, childbirth and the postpartum period. M., Izd-vo URAO, 2005. 328 p.
9 Davidson J.R.T. Pharmacotherapy of generalized anxiety // J.