Gender identity in preschoolers
Gender Identity Development in Children
By: Jason Rafferty MD, MPH, EdM, FAAP
There are many ways parents can promote healthy gender development in children. It helps to understand gender identity and how it forms.
What's the difference between gender and sex?
Being a boy or a girl, for most children, is something that feels very natural. At birth, babies are assigned male or female based on physical characteristics. This refers to the "sex" or "assigned gender" of the child. Meanwhile, "gender identity" refers to an internal sense people have of who they are that comes from an interaction of biological traits, developmental influences, and environmental conditions. This may be male, female, somewhere in between, a combination of both or neither.
Self-recognition of gender identity develops over time, much the same way a child's physical body does.
Most children's asserted gender identity aligns with their assigned gender (sex). However, for some children, the match between their assigned gender and gender identity is not so clear.
How does gender identity develop in children?
Gender identity typically develops in stages:
Around age two: Children become conscious of the physical differences between boys and girls.

Before their third birthday: Most children can easily label themselves as either a boy or a girl.

By age four: Most children have a stable sense of their gender identity.
During this same time of life, children learn gender role behavior—that is, do­ing "things that boys do" or "things that girls do." However, cross-gender preferences and play are a normal part of gender development and exploration regardless of their future gender identity. See The Power of Play - How Fun and Games Help Children Thrive.
The point is that all children tend to develop a clearer view of themselves and their gender over time. At any point, research suggests that children who assert a gender-diverse identity know their gender as clearly and consistently as their developmentally matched peers and benefit from the same level of support, love and social acceptance.
What parents can do:
All children need the opportunity to explore different gender roles and different styles of play. Parents can make sure their young child's environment reflects diversity in gender roles and encourages opportunities for everyone. Some ideas would be to offer:

Children's books or puzzles showing men and women in non-stereotypical and diverse gender roles (stay-at-home dads, working moms, male nurses and female police officers, for example).

A wide range of toys for your child to choose from, including baby dolls, toy vehicles, action figures, blocks, etc.

By age 6, most children spend most of their playtime with members of their own sex and may gravitate towards sports and other activities that are associated with their gender. It is important to allow children to make choices regarding friend groups, sports and other activities they get involved in. It is also a good idea to check in with your child to learn about their preferences and to make sure they feel included without teasing or bullying.
How do children typically express their gender identity?
In addition to their choices of toys, games, and sports, children typically express their gender identity in the following ways:
Clothing or hairstyle


Preferred name or nickname

Social behavior that reflects varying degrees of aggression, dominance, dependency and gentleness.

Manner and style of behavior and physical gestures and other nonverbal actions identified as masculine or feminine.

Social relationships, including the gender of friends, and the people they decide to imitate.
While a child's gender-specific behavior (i.e. gender expression) at any time seems to be influenced by exposure to stereotypes and their identification with the people in their lives, the internal sense of being a girl, boy, in between or something else (i.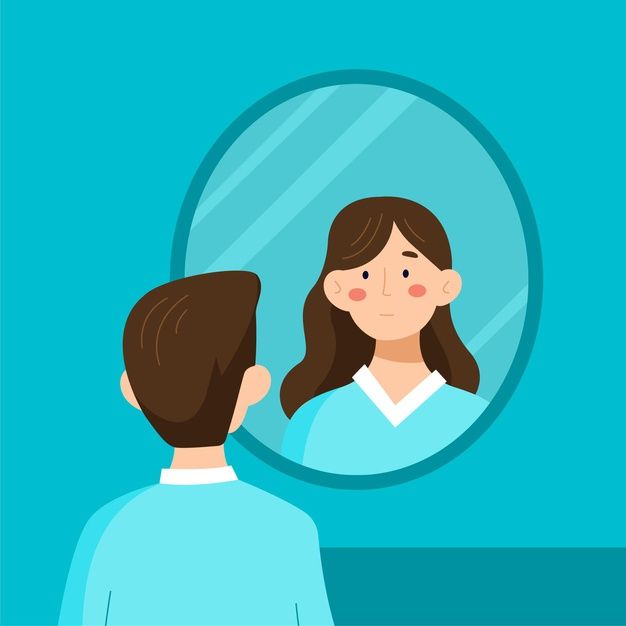 e. gender identity) cannot be changed.
How have gender stereotypes changed over time?
Our expectations of "what girls do" and "what boys do" have changed. Many female athletes excel at their sports. Girls increasingly pursue subjects traditionally thought of as "masculine." There are many famous male chefs, artists, and musicians―fields traditionally thought of as "feminine." Over time, society has recognized that stereotypes of "masculine" and "feminine" activities and behaviors are inaccurate and limiting to a child's development. Such interests also do not determine or influence one's gender identity. Furthermore, our ability to predict who a child is based on early preferences is not very accurate and may be harmful if it leads to shame or attempts at suppressing their skills, talents and genuine self.
Still, when a child's interests and abilities are different from what society expects, they may be subjected to discrimination and bullying.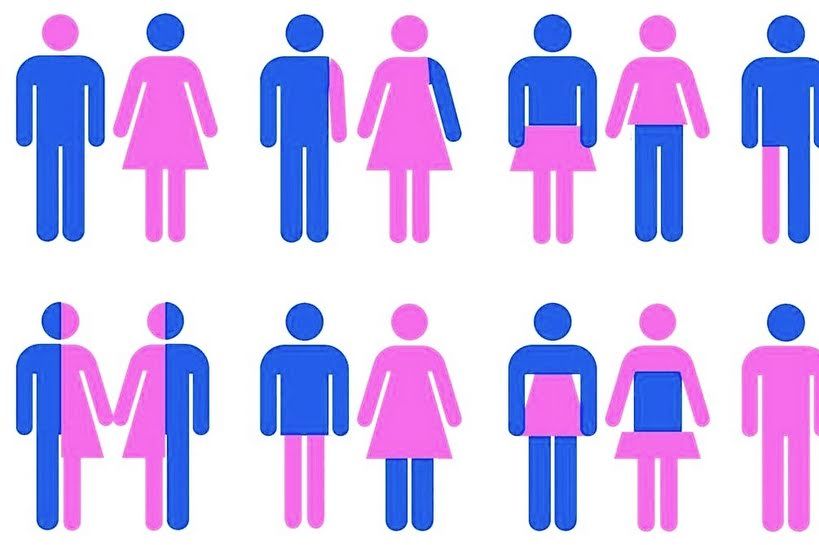 It is natural for parents to have gender-based expectations for their children and to want to protect them from criticism and exclusion. Instead of pushing children to conform to these pressures and to limit themselves, parents can play an important role in advocating for safe spaces where their children can feel comfortable and good about themselves.
If your child doesn't excel in sports or even have an interest in them, for example, there will still be many other opportunities and areas in which they can thrive. Regardless of gender identity, each child has their own strengths that may not always conform to society's or your own expectations, but they will still be a source of current and future success.
Remember
Gender development is a normal process for all children. Some children will exhibit variations―similar to all areas of human health and behavior. However, all children need support, love and care from family, school and society, which fosters growth into happy and healthy adults.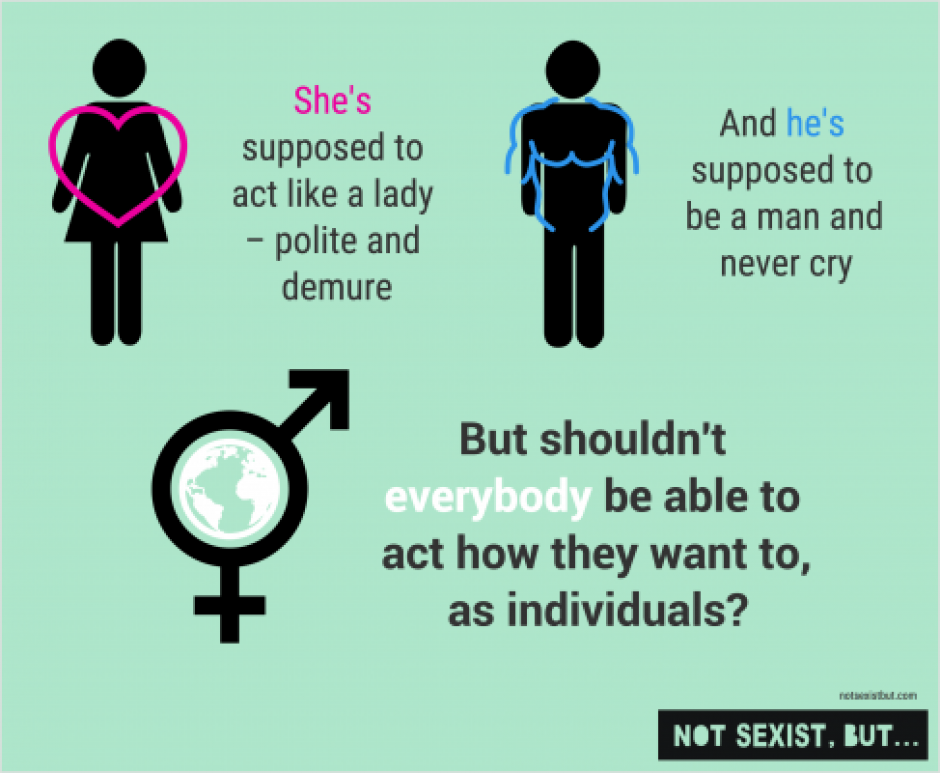 Additional Information & Resources:
Gender-Diverse & Transgender Children


Parenting a Gender-Diverse Child: Hard Questions Answered


Sex, Gender Identity & Puberty


How You Can Help Your Child Avoid & Address Bullying


Ensuring Comprehensive Care and Support for Transgender and Gender-Diverse Children and Adolescents (AAP Policy Statement)

About Dr. Rafferty
Jason Rafferty, MD, MPH, EdM, FAAP, is a "Triple Board" residency graduate who is pediatrician and child psychiatrist at Thundermist Health Centers, a Patient-Centered Medical Home in Rhode Island. He specializes in adolescent substance use disorders and gender and sexual development, and also practices in related specialty clinics at Hasbro Children's Hospital and Emma Pendleton Bradley Hospital. Dr. Rafferty is an advocate in his local community and on a national level through work with the American Academy of Pediatrics on issues including the emotional health of young men, access to care for LGBTQ youth, and prevention of childhood homelessness.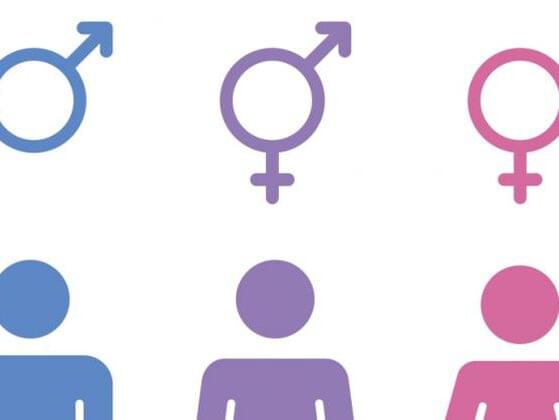 The information contained on this Web site should not be used as a substitute for the medical care and advice of your pediatrician. There may be variations in treatment that your pediatrician may recommend based on individual facts and circumstances.
Teaching My Preschooler About Gender Identity
In This Section
Preschool
How do I talk with my preschooler about their body?
How do I talk with my preschooler about identity?
What should I teach my preschooler about healthy social skills and relationships?
How do I talk with my preschooler about personal safety?
What should I teach my preschooler about pregnancy and reproduction?
What should I teach my preschooler about sex and sexuality?
When it comes to gender, ideas about what it means to be a girl or a boy are everywhere, and these ideas have a big influence on your preschooler.
Learn how to teach your kid that their gender doesn't limit them, how to talk about different kinds of families, how to know if your kid is transgender, and more.

How To Teach Your Kids About Gender | Planned Parenthood Video

How To Teach Your Kids About Gender | Planned Parenthood Video
What should I keep in mind?
Your little one is picking up messages about gender from the day they're born. In so many ways, society tells us how girls and boys are supposed to look, speak, dress, and act. In their attempt to sort out the world around them, your preschooler may form rigid ideas about gender and what it means for them. Most kids begin to identify strongly with a gender around age 3. That includes transgender and gender nonconforming people, who also have a sense of their gender identity at this stage.
Think through your values when it comes to gender while your kid is still small. People have different beliefs when it comes to gender roles, gender stereotypes, and gender expression.
If you think about these things ahead of time and consider what messages you want to send to your child, you'll be better at talking about them. Maybe you want your child to feel free to express themselves however they want. Maybe you want them to feel they can accomplish anything, no matter what their gender. Maybe you want them to grow up to appreciate the contributions people of all genders make in their lives and in the world. Understanding your own values will help you focus your thoughts and express them better.
Be thoughtful about your choices when it comes to books, toys, entertainment, clothes, decorations, and other things you surround your little one with. These choices have an influence on your kid's understanding of gender and what it means. Putting daughters in pink princess rooms and boys in blue sports rooms before they're old enough to choose for themselves can send the message that they have to like certain things because of their gender.
How do I talk about different types of families?
Little kids notice, and sometimes comment on, everything.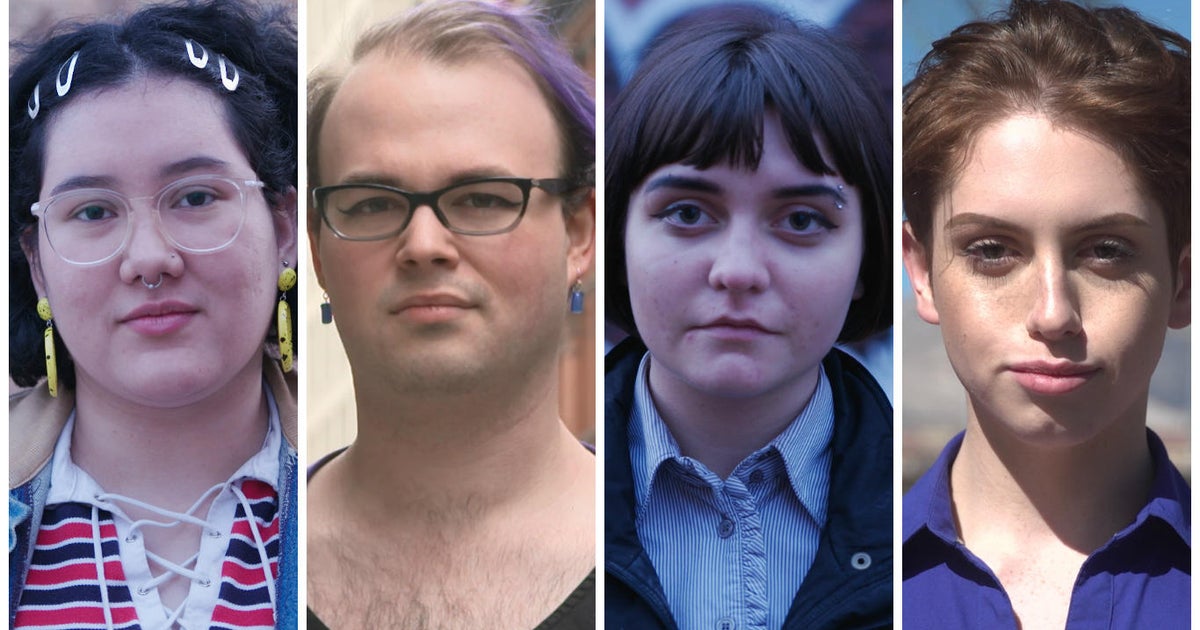 Your kid may notice another kid on the playground or in their preschool who has a different kind of family than them — a family with a different number of parents, or with grandparents raising kids, or with two moms or two dads, or any number of other situations.
These observations are good teachable moments. Take a minute and explain to your kid that they're right — what they're noticing is different from your family — but that there's nothing wrong with it, and that we can always be friends with people who are different from us. You'll be steering your kid in the direction of respecting others as they grow up. It will also one day help them figure out the kind of family they want to build for themselves.
How do I talk about gender roles and stereotypes?
Little kids get ideas about what it means to be a girl or boy from the people around them — the way they act, dress, wear their hair, talk, and behave.
They're also influenced by the boxes that society puts them into from the time they're born, based on gender stereotypes.
Think: footballs, trucks, and superheroes for boys, dolls, princesses, and pink for girls.
You can expand those narrow gender boxes to include a range of other influences. When you pick a new toy or book, or sign your kid up for a new activity, ask yourself these questions to help you think through whether or not you're reinforcing gender stereotypes.
Would I feel comfortable with this choice if my kid wasn't the gender they are? Why or why not?

Does this choice expand or limit my kid's expectations of who they could grow up to be?

Does my kid generally like things like this already, or am I picking it just because of their gender?
Give them choices as much as possible, and pay attention to what they're really into, rather than what you think girls or boys are supposed to like. Keep in mind that gender stereotypes have the potential to affect and limit boys just as much as girls.
Be mindful of how you talk around your kid, too.
Talking to (or in front of) your daughter about growing up and having boyfriends or marrying a man (and vice versa) sends the message that girls are supposed to like boys, and boys are supposed to like girls, and that anything else is wrong or not normal. While kids this young don't know their sexual orientation yet, assuming they're straight could make them scared to come to you or feel bad about themselves later. This can lead to mental health issues, unhealthy relationships, and taking more health risks when they reach their teenage years.
If you catch your kid talking about gender, engage them in conversation. You may hear them making observations, like, "Only girls wear pink," or telling you a preference like, "I don't like playing with boys." Ask them questions about why they think that. If what they're saying is rooted in stereotypes, give them the right information.
If you're trying hard to fight gender stereotypes in your home, but your kid really just likes the typical stuff, don't worry.
At this age, lots of little girls love princess stuff and lots of little boys like action superheroes and sports. It's part of them forming their gender identity, and it's OK. As your kid gets older, their tastes and interests may change, and they may be more ready for new stories, toys, and activities.
How do I know if my child is transgender or gender nonconforming?
How To Know If Your Kid Is Transgender | Planned Parenthood Video

How To Know If Your Kid Is Transgender | Planned Parenthood Video

Transgender means you identify with a different gender from the one you were assigned at birth. Gender nonconforming means your gender identity or expression doesn't go along with traditional ideas of just male or female — it could mean you identify with words like non-binary, genderqueer, or something else. Some adults use words like "gender expansive" or "gender creative" to describe children with non-binary gender expressions. While we don't know for sure how many people are transgender, recent research shows that about 1% of people in the U.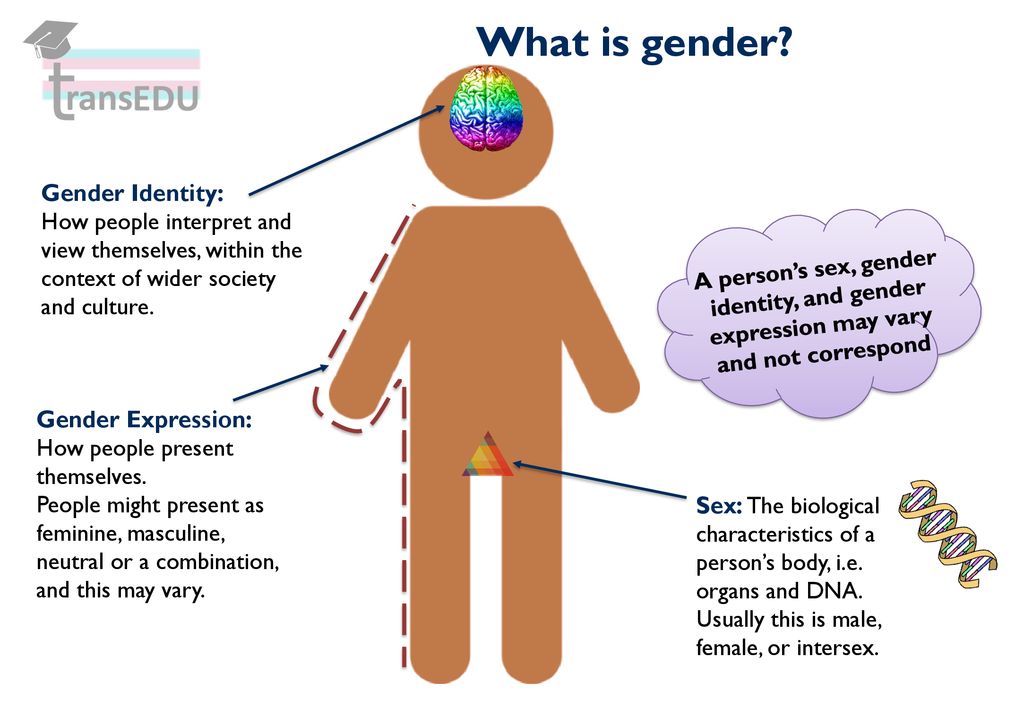 S. identify as transgender, more than 1.5 million people. Read more about gender identity.
So how do you know if your kid is trying to tell you that they're transgender or gender nonconforming, rather than just playing around?
Experts say that transgender kids tell you what their gender identity is in a way that's very definitive. Trans and gender nonconforming kids are:
Consistent: They don't go back and forth about their gender — they clearly identify with one particular gender identity.

Insistent: They feel very strongly about their identity, and get upset when they're told that they're not the gender they say they are.

Persistent: How they identity themselves stays over time.
So just because your little girl likes Bob the Builder better than Elsa from Frozen, or your little boy wants to wear a pink Dora the Explorer backpack, that doesn't necessarily mean they're transgender (and it doesn't mean they're gay, either).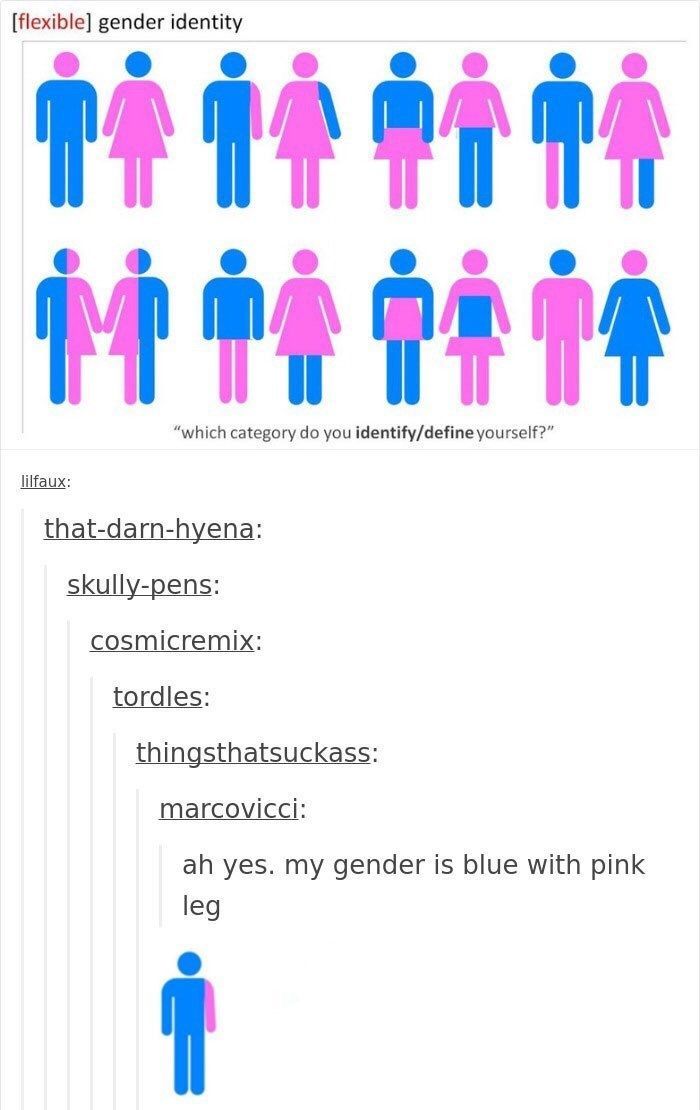 No matter what, the best thing you can do is support your little one in the way they want to express themselves and help them feel safe no matter what.
If you think your child might be transgender but don't know what to do, talking with a counselor or therapist who's familiar and supportive of LGBTQ identities is a good idea. Talking with other families with trans or gender nonconforming kids can be helpful, too — for both you and your child. There are community groups like PFLAG which may be in your area, and there are also lots of parenting groups online.
It's also a good idea to talk to your child directly about their gender if you think they might be transgender or gender expansive. Ask them if they're a boy or a girl, and how they know that to be true. If they are transgender, giving them the power to wear what they want, have the haircut they want, and even use a name that reflects their gender are all going to be really important for them to feel safe, especially once they start going to school.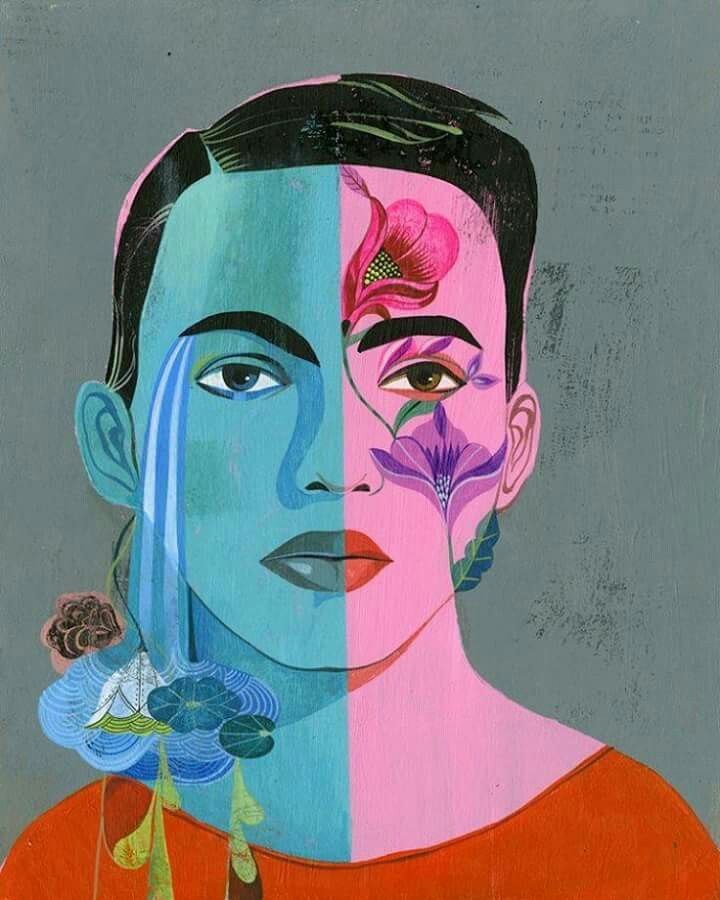 For help talking to your child about this stuff, Gender Spectrum is a good place to start.

Trying to steer your kid toward a more typical gender expression if that's not their instinct does more harm than good. Being told that it's bad for boys to play with dolls or do ballet, for example, can make your kid feel ashamed and rejected. Over time, LGBTQ children who aren't supported by their parents tend to take greater risks with their health and suffer from mental health conditions at higher rates than children of supportive parents — so your love and understanding on these issues will be extremely important as your child grows up.

Was this page helpful?

Help us improve - how could this information be more helpful?

How did this information help you?

Please answer below.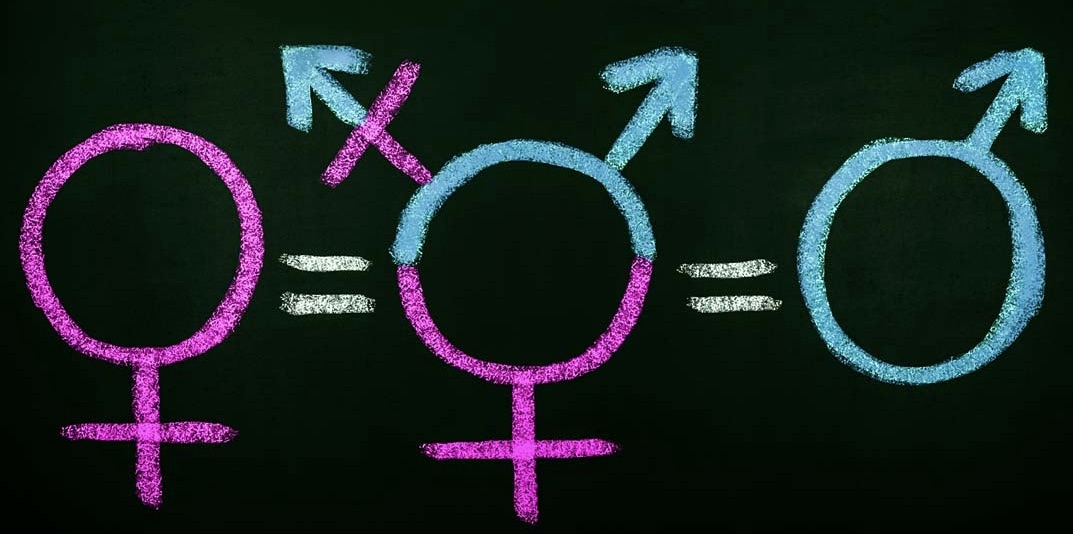 Are you human? (Sorry, we have to ask!)
Please don't check this box if you are a human.
You're the best! Thanks for your feedback.
Thanks for your feedback.
PSYCHOLOGIST'S ADVICE: Formation of gender identity in a child
PSYCHOLOGIST'S ADVICE: Formation of gender identity in a child | "Rinat Akhmetov Foundation"

01.12.2017

Gender identity is a person's inner self-perception as a representative of one or another gender. At preschool age, the child assumes a gender role.

At the age of two or three, a child understands whether he is a boy or a girl. By the age of four or seven, children understand that gender will not change (gender stability is being formed). Girls know for sure that they will become women, and boys - men.

Gender education contributes to the formation of such qualities as femininity or masculinity, forms a culture of relationships between a man and a woman, teaches appropriate social roles.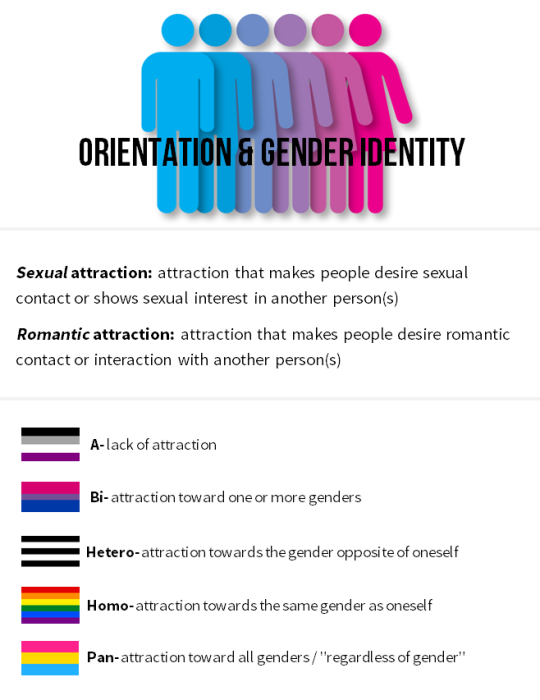 How to form a child's gender identity - says Marina Sorokina, coordinator of the Psychological Service of the Rinat Akhmetova Humanitarian Center.
In today's world, the boundaries between male and female roles are often quite blurred. The task of parents is not only to preserve what is given by nature, but also to fully reveal and develop the gender identity of the child. If we pay insufficient attention to the education of gender identity, later we can observe too feminine boys or masculine girls. Not to mention more serious deviations.
More and more often one can observe a picture that a child is raised and brought up by one of the parents, even in a complete family, most often, a woman is engaged in raising a child. And in preschool and school institutions, a male educator or a male teacher is a rarity.
Whether a child can fully develop and fully reveal his potential in such conditions is more of a rhetorical question. From the first days of the appearance of the baby, parents need to realize the fact that they need to raise a child together.
These guidelines will help you develop a healthy gender identity.
Dear parents, you have not just a cute toddler, but a boy or a girl. Remember this.
If you have a girl:
warm, close family relationships between mom and dad will contribute to the formation of a healthy identity and create impressions of a happy family life
a girl needs her father's attention, care, love no less than her mother's
respect your daughter as a person, this will help to form an adequate self-esteem
if dad is strict or even rude to his daughter, remember that by doing so you will form a distorted idea of ​​how a man can (should) treat a woman. The girl will be the future husband, relying on the standard - the father.
it's good if mother and daughter have their own "female secrets" that can be discussed in a secluded corner
mother is a kind of girl's guide to the female world. Teach the girl everything that you know yourself (it can be needlework and the secrets of signature dishes and daily self-care)
If you have a boy
Both mom and dad should take part in raising a boy. If a boy is brought up only by a woman, then he can become too feminine, too soft. If only the father-boy can grow up tough, do not reckon with a woman in the future.
it is important for dad to treat his son with respect. Excessive harshness, strictness, rigidity, commanding tone can suppress the masculine principle in a boy. The child will grow up unsure of himself and his own abilities.
dad and son can have their own secrets, common activities and entertainment. Mom should rely on dad for this.
it's great if dad teaches his son about men's housework. Instills the skills of showing care and attention towards a woman (helping mom carry a bag, choose flowers together on mom's birthday)
it is important to form responsibility in a boy. Without screaming and punishment, but calmly and kindly helping the child learn to take responsibility for their words and actions, keeping promises.
do not forbid the boy to show his feelings
Parents, a sense of proportion will always be a good companion in raising a child. Do not overdo it. Remember that a child of any gender needs your love and acceptance first of all!
Share news:
Show more
Formation of gender identity in preschool children
Bibliographic description:
Suetina, L. R. Formation of gender identity in preschool children / L. R. Suetina, I. I. Frese, L. N. Malakhova. - Text: direct // Young scientist. - 2015. - No. 14 (94). — S. 521-525. — URL: https://moluch.ru/archive/94/21221/ (date of access: 10/12/2022).
The problem of the formation of the gender identity of children in preschool institutions is more relevant today than ever.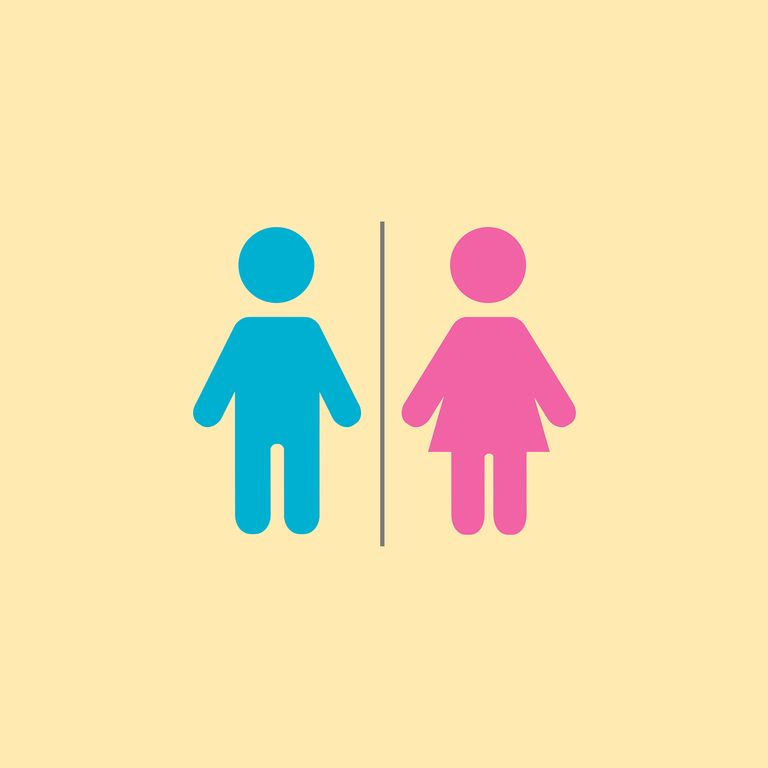 Social changes taking place in modern society have led to the destruction of traditional stereotypes of male and female behavior. The democratization of gender relations has led to the mixing of gender roles, the feminization of men and the masculinization of women [5,45].
The content of the existing programs for raising children in preschool institutions is compiled without taking into account the gender characteristics of boys and girls. They focus on the psychological, individual and age characteristics of children, without focusing on gender. Therefore, in kindergartens and further at school, "asexual" (average) education is carried out, which ultimately leads to the formation of a feminine (feminine) boy and a masculine (masculine) girl. New approaches to the organization of the upbringing and educational process, defined by the Federal State Educational Standard, offer a different view on the content of the moral education of preschoolers, including, in addition to the formation of family and citizenship, issues of gender education of preschoolers.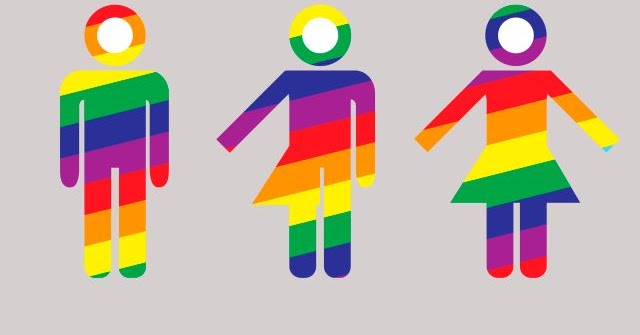 Gender education is the formation in children of ideas about real men and women, and this is necessary for the normal and effective socialization of the individual. Targeted gender education provided to a girl or boy at preschool age will have a significant impact on the development of the child. And it will allow the manifestation in girls and boys of those personality traits that will allow them to be successful in modern society. A gender approach in education involves not only explaining to children the difference between representatives of both sexes and the corresponding rules of behavior. Thus, activities for gender education also include the formation of a sense of tolerance in children for each other [1,20].
Therefore, the role of the educator is significant and the main task is: overcoming formalism in teaching and upbringing, turning to the interests and needs of a particular child, to the ability to see, hear and understand his originality, individual and age characteristics, regardless of gender.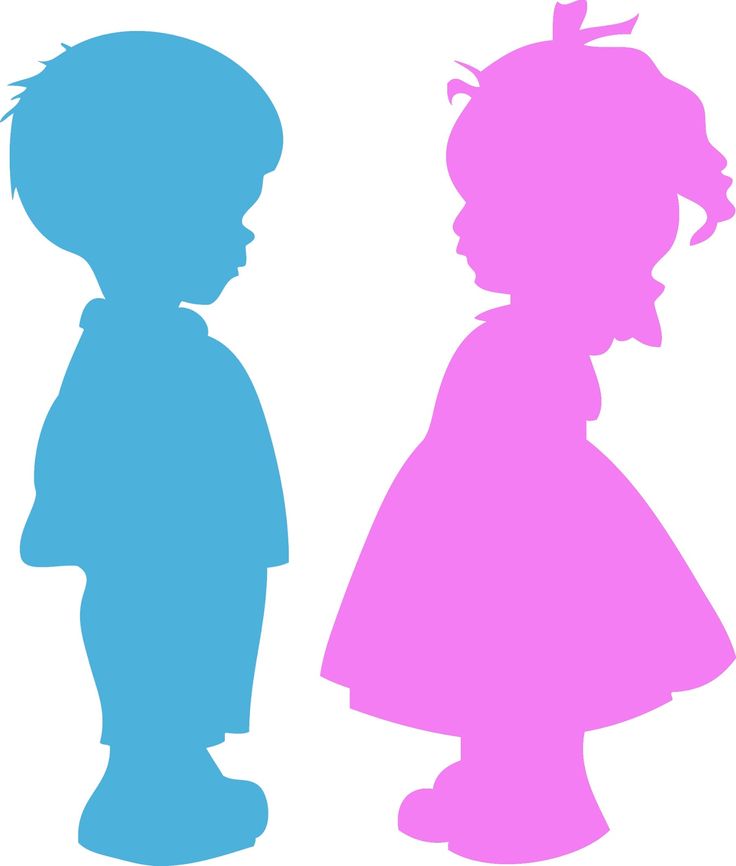 In order for a boy to grow up to be a real man, it is necessary to educate in him emotional stability, courage, determination, responsibility, a chivalrous attitude towards female representatives, and, first of all, the desire and ability to protect [3,14].
In order for a girl to become a good housewife and loving mother, attention must be paid to nurturing tenderness, caring, modesty, accuracy, tolerance, striving for peaceful resolution of conflicts [3,15].
Working on the problem of gender socialization of preschoolers in kindergarten, the following goals are set:
1. To form gender identity in boys and girls by creating an objective socio-cultural environment.
2. Develop and implement a gender-sensitive play complex for the development of children at each age stage of preschool childhood.
3. Conduct pedagogical education of parents, involve them in creating conditions for the upbringing and development of the child in accordance with gender.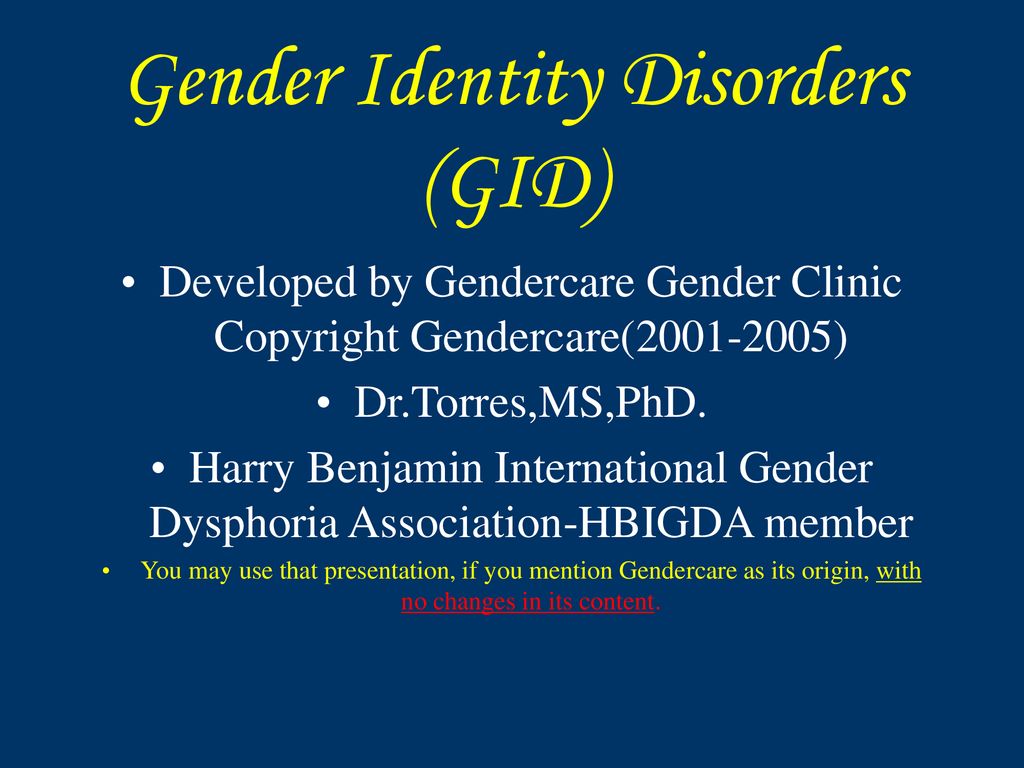 In groups, it is necessary to create special functional centers (zones): a speech development center, a game library (a center for intellectual and mathematical games), an experimentation center, a manual labor center, an arts center, a center for directing and role-playing games that take into account the interests of girls and boys. The organization of the space for the life of children involves observing the zoning of a group room, which allows them to engage in different types of activities without interfering with each other.
The speech development center can be represented by didactic games, sets of pictures, pictures that contribute to the development of the speech of boys and girls. The vocabulary of the boys is quite wide, but in the active vocabulary verbs, interjections prevail, that is, words that convey actions, so the boys are selected plot pictures about military operations, rescue operations, exploits, sports competitions, boys games. Girls' speech is more emotional, they are prone to subject-evaluative speech, in which nouns, adjectives, denials, and affirmations predominate.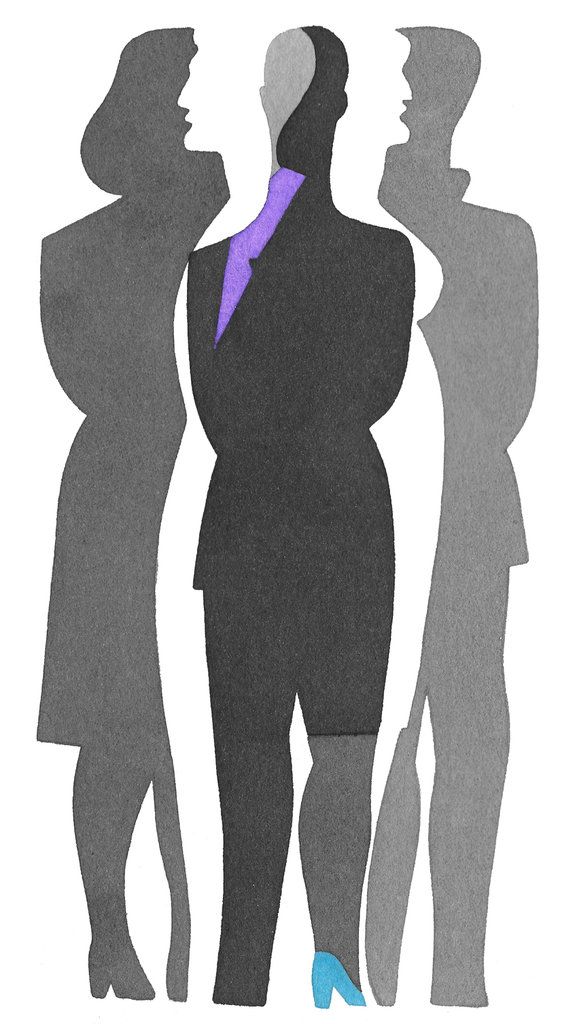 Sets of plot pictures and didactic games for girls are selected about nature, girls' games, and people's moral actions.
Literary and theater center divided into a library for girls and boys, also in the center to present books, theaters, interesting to both sexes.
Fill the Experimentation Center with a variety of materials for research, not only in nature, but also with objects of inanimate nature. Boys, researchers and experimenters by nature, often "drop in" here. Girls are more attracted to indoor flowers, caring for them, collecting herbariums, seeds for the collection zone.
The Arts Center is "international" in terms of arts, but for independent productive activity, you can choose coloring pages for girls and boys. Boys often draw equipment, military actions, large houses, streets, their drawings are filled with action, movement, so appropriate templates and stencils are selected. Girls often draw people, princesses, themselves, draw small details, eyes, mouth, etc.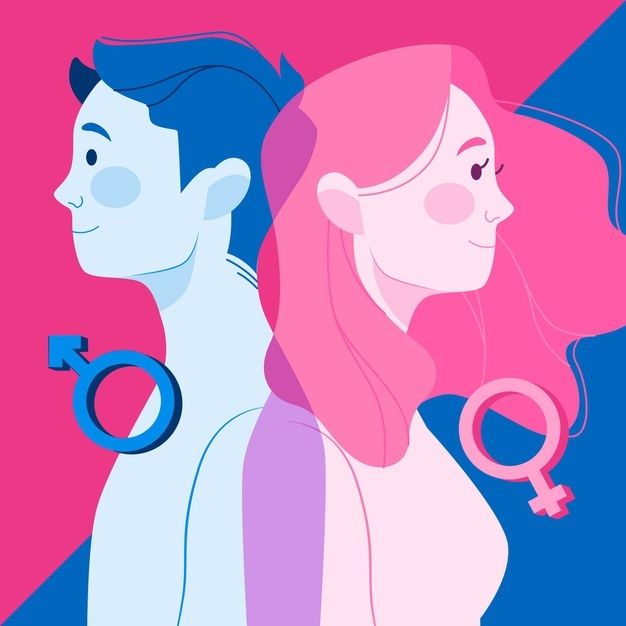 The color scheme is brighter, sets of colored pencils, crayons, paints have a greater variety of shades.
Divide the handicraft center into a workshop for boys and a handicraft center for girls. On the basis of these centers, organize circles separately for boys (for example, the recommendations of T. N. Doronova) "Samodelkin" and for girls "Magic Needle").
Center for creative games is the most important part of the subject-developing environment, aimed at the formation of gender-role ideas and preferences of children, giving the child the opportunity to freely interact with peers [6,68].
In accordance with the tasks set, it is necessary to fundamentally change the approach to organizing play areas for girls and boys.
The group room can be divided into two "kingdoms" with the help of carpeting. Since all teachers know that a role-playing game plays a special role in the formation of gender stability in girls and boys, therefore, special attention should be paid to the selection of materials and equipment for the play activities of girls and boys.
Materials and equipment used by girls and boys (soft toys, printed board games, books, sets of substitute items) should be arranged in a group by mutual agreement.
In each play area, place boxes with attributes for independent organization of role-playing games (for boys - "Military", "Sailors", "Ministry of Emergency Situations", "Drivers", etc., for girls - "Hospital", " Shop, Atelier, Beauty Salon, etc.)
Discuss with the boys the location of a large wooden construction set and a toy "car park". At the same time, each boy must have his own personal set, for the condition of which the child is personally responsible. At the end of the game, the set is folded and returned to the place designated for storing "male" materials.
You can also discuss with the girls the arrangement of furniture in the play corner and agree with them about where in the play corner they will store doll bedding, clothes, dishes, etc.
Dividing the group space into two zones does not mean that girls and boys play separately.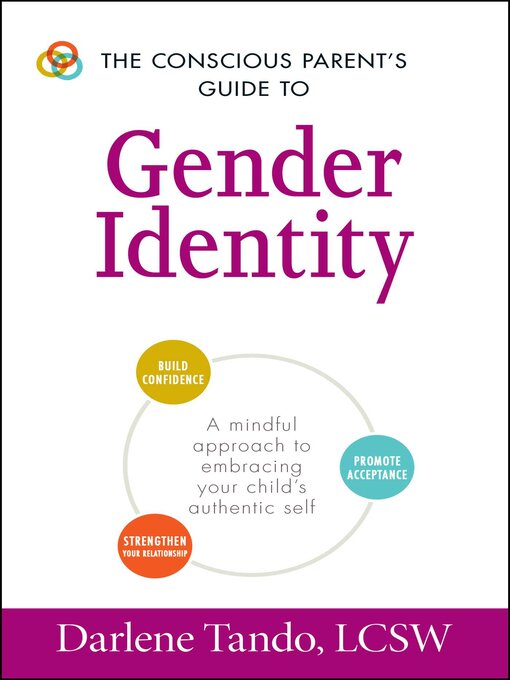 They also enjoy interacting with each other. For example, in the girls' area there is a box with tools, and when playing "Family", the boys can use the tools as a dad. In the boys' zone there is a doctor's suitcase, where the girls can provide "medical assistance" to the boys if necessary, in accordance with the plot of the game [3,16].
Collaborative role play helps girls and boys learn social roles and how to interact with each other. These are games such as "Rescuers", "Cellular Salon", "Space Journey", "Parking" and others. Familiar games for all are replenished with new paraphernalia for boys and girls
The older the children, the more they need multifunctional material that serves their various play ideas.
The object environment at each age stage is distinguished by a certain set of games and toys that correspond to the characteristics of the gender-role development of boys and girls.
There are several main trends in the selection of toys during the transition from younger to older preschool age:
- gradual transition from larger toys to smaller ones;
- from simple dolls and plastic cars to more realistic toys, copy toys.
In the younger groups, the process of primary gender identification takes place and it is associated with clothing and hairstyle. Didactic games, as well as story games, introduce children to women's and men's clothing. To the game "Dress Katya for a walk" is added the game "Dress Sasha for a walk". To the plot game "Let's put Tanya to bed" is added "Let's put Misha to bed" and so on. Next to the girl doll dressed for the season, a boy doll appears in the waiting room [3,23].
In middle age, children form small groups to play together, usually boy-boy or girl-girl groups. The need for separate corners equipped with appropriate play material is increasing. More often, "girl" toys are enough, and for boys, toys are supplemented. A boy in a group of peers of the same sex acquires masculine traits, becomes less dependent on his mother. Therefore, in the games of boys, group activity is especially characteristic [3,25].
When making changes in the play space, strive to arouse in children the disposition and sympathy for new products, the desire to participate in the arrangement of the group.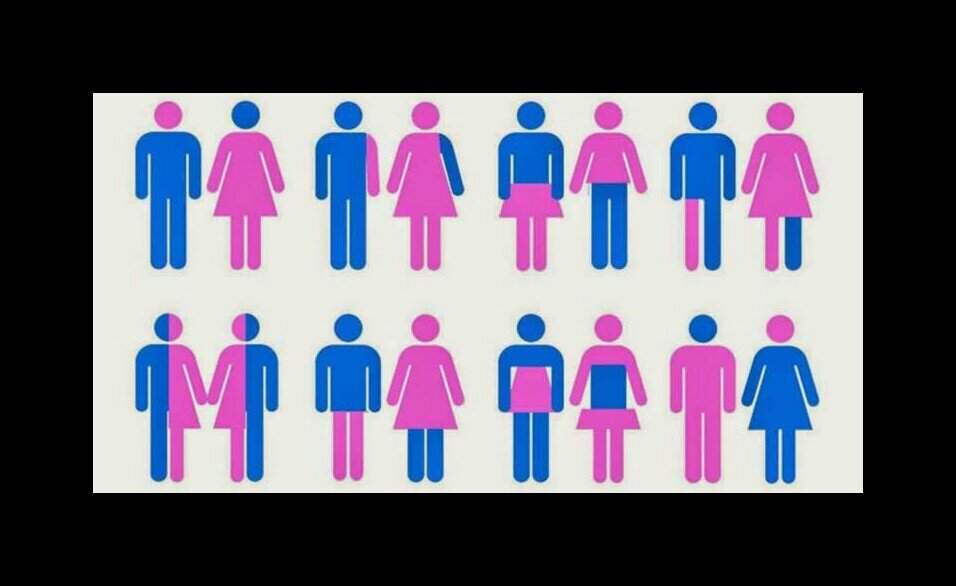 So, for example, having equipped a "corner of dinosaurs" for boys, invite them to build buildings from building material and fantastic trees from natural or waste material [3,26].
As they get older, boys and girls come together to play together, taking on male and female roles. Boy dolls (from babies to men) are added to the usual set of toys.
Toy houses with furniture, clothes for women (Barbie dolls and a house for Barbie dolls) appear in the girls' corners.
Dressing up corner, which was only in the younger groups, has a different content in older groups: girls dress up, learn to design outfits, showing creativity and imagination. For boys, choose the appropriate costumes of knights, pages, princes, heroes [4,43].
An important task, when designing a group space taking into account the gender characteristics of children, was to help the child so that he had the opportunity to repeatedly confirm that she is a girl and he is a boy. To do this, use the simplest markers of gender differences, but taking into account the individual interests and needs of each child [2,45].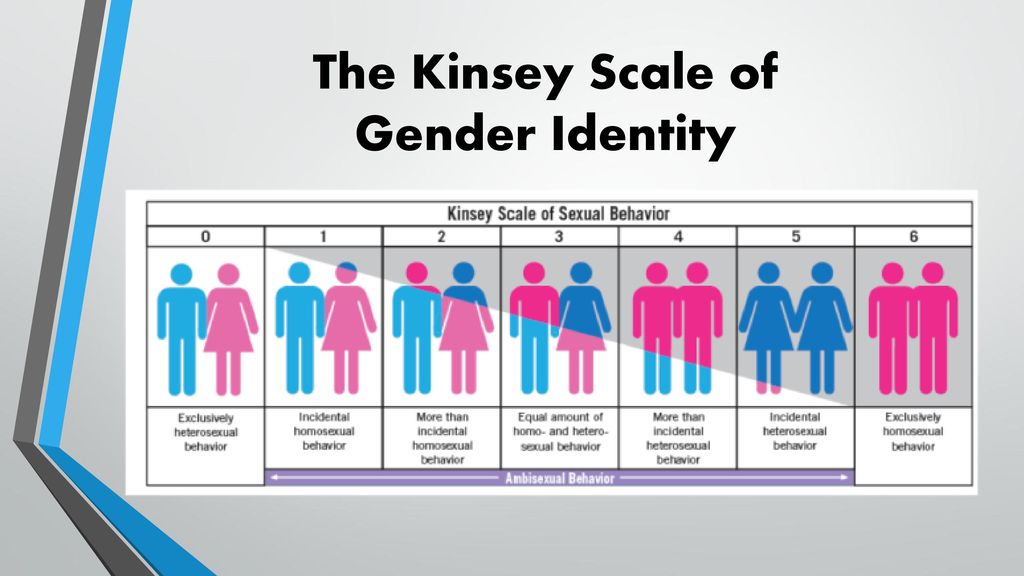 Both educators and parents can participate in the production of gender markers. But at the same time, the main requirement is an individual approach to children, taking into account their tastes and attachments to the image on the label and its color scheme.
Designate lockers in the reception area with pictures for girls (bows, girl dolls, flowers) and for boys (cars, airplanes, stars) with the appropriate color scheme. There are corresponding markers on the chairs (height designation in a red flower or in a blue circle).
For the implementation of motor activity and physical exercises for boys and girls, sports equipment is selected in accordance with the requirements of SanPiN, but the content side of motor activity also has its own specifics depending on gender: boys and girls have their own motor preferences associated with the peculiarities of the physical development of boys and girls. Therefore, when organizing games, attributes are selected for independent activity: for boys, this is throwing at a target, playing towns, football, girls successfully cope with a hoop, love jumping rope, calm games with a ball [5,34].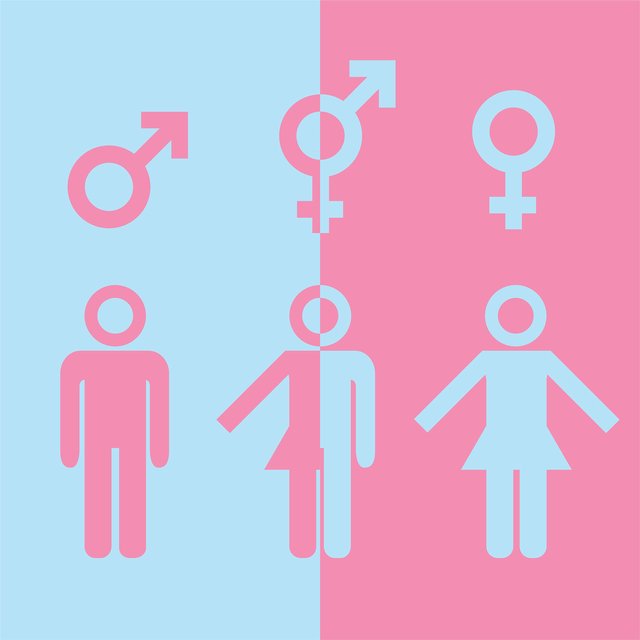 The design aesthetics of a group space should be in line with the aesthetic education of preschoolers and be gender oriented. To bring the conditions closer to home, to introduce into the interior elements that decorate both male and female housing (paintings, engravings, works of folk art, exhibitions of copyright works of girls and boys, mothers and fathers, etc.). In the reception room, make corners where girls and boys can put themselves and their clothes in order. In the bedroom, cover the girls' beds with pink bedspreads, and the boys' beds with blue ones. The bedroom should be divided into two parts: one for girls, the other for boys. Designate toilet rooms in the form of a funny girl and a cheerful boy.
The overall design of the room ensures the emotional well-being of children and adults. The situation is as close as possible to home, instilling a sense of security and self-confidence [4,56].
A properly organized developmental environment allows every boy and every girl to find something to their liking, to believe in their strengths and abilities, to learn how to interact with teachers and peers, to understand and evaluate their feelings and actions, to master the rules of male and female behavior.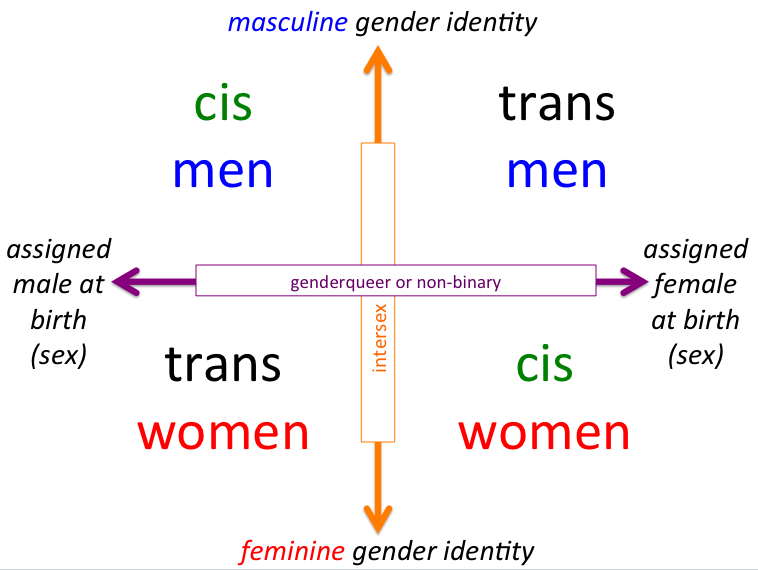 Various forms of pedagogical education for fathers and mothers bring certain results. The main result of the work is that every adult should receive comprehensive answers to the questions "How to raise a son? Daughter? What object environment for the child to create at home? How to choose the right toy for a child?

Literature:

1. Doronova T. N. Girls and boys 3–4 years old in the family and in kindergarten.- M., 2008

2 .Boys and girls are two different worlds.- Moscow, 1998.

3. Boys and girls: two halves? // Hoop, 1998 No. 6

4. Boys and girls // Hoop, 2007 No. 5

5. Panfilova M. A. Psychological foundations for raising girls and boys in kindergarten and in the family. - Moscow, 2009.

6. Shelukhina I. P. Boys and girls. - Moscow, 2008.

908002 Basic terms (automatically generated) : boy, girl, game, child, group room, center, age stage, gender education, physical activity, female behavior.