How to stop child from pulling out hair
How to stop pulling in children
You may have never heard of Trichotillomania before your own child started pulling out his or her hair. But the reality is that compulsive hair pulling affects thousands of children around the world. And contrary to popular belief, it is not just a bad habit. Watching your child pull out his or her own hair can be very painful and distressing for parents. So what can you do to help your child to overcome this disorder that can begin in children as young as nine months old and continue right into adulthood?
Understanding the behavior
Children who suffer from Trichotillomania exhibit different reasons for the same behaviour at different ages. Most often hair pulling starts as a fiddle technique to keep hands busy when children are bored or sleepy or engaging in a passive activity such as watching television. Some kids say that they notice a tinging or itching sensation in their scalp or skin which can only be relieved by pulling.
This pulling in turn leads to a decrease in tension or anxiety and so the hair pulling habit is formed as a means of releasing stress. Before your child knows it, the urge to pull becomes embedded within them and quickly turns into a compulsion from which they cannot seem to escape.
Do I Have Trichotillomania?
Children of different ages react differently to stressful situations
0 – 2
As unlikely as it may seem that a baby may have an impulse control disorder like hair pulling, case studies have shown that trichotillomania in babies begins as a self-comforting habit that often accompanies thumb sucking when the infant is distressed or falling asleep. Initially your baby might start off merely twirling strands of hair between her fingers but it can progress to actual pulling. The best thing to do at this age is to interrupt the behaviour by removing your baby's hand from her head and to substitute the hair with an alternate comfort such as a tag blanket or a fluffy soft toy.
Babies mostly operate on an automatic level so it is possible that she may develop muscle memory for an alternate action.
2 – 5
Toddlers tend to express themselves much more vociferously than any other age groups. They try to exert control over their immediate environment and are easily frustrated when they are unable to communicate their needs and desires effectively, or if they do not understand their own emotions. It may be used when the child is anxious or upset but it is often also used in addition to kicking and screaming during a tantrum. Hair pulling can is often perceived as an attention seeking behavior and therefore parents think that ignoring the behavior lead to a reduction in the behavior. However, if the pulling provides calm, tension release or soothing from overwhlming emotions or sensory stimulation, ignoring the behavior will only lead to it becoming more entrenched. So what can you do? In this age group, reasoning is not effective as the young child lacks the abstract reasoning ability to internalise logical reasoning.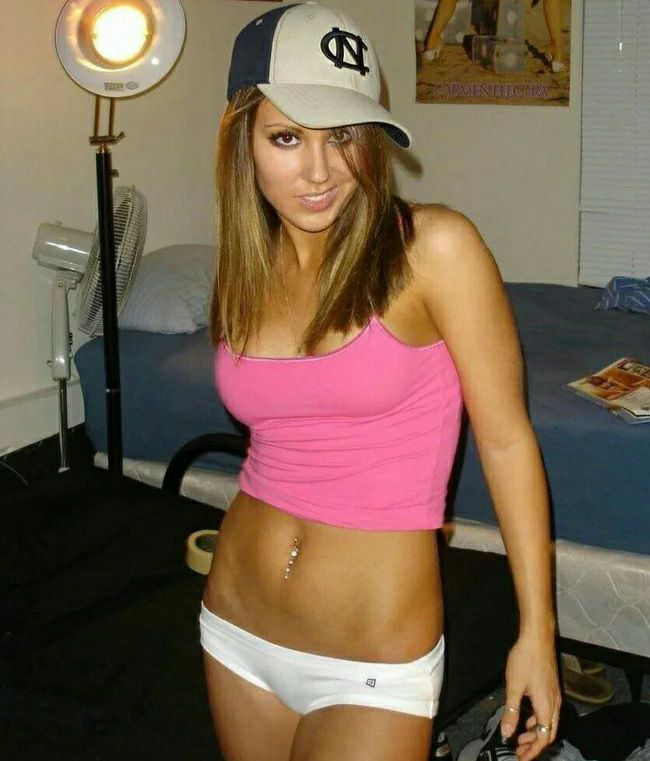 The best strategy is to break the cycle of the behavior. The first most important thing to remember is not to punish or shame the child for behavior. Communicate with your child that you want to help him stop pulling and that you are a tea. The first step is to identify the triggerring situations and environments. Observe the pulling over a period of a week, keeping track of when and where and in which situations the child pulls. You can then either reduce your childs exposure to distressing stimuli, or you could provide alternate actions during times of pulling. Your young child can benefit immensely from fiddle and fidget toys to distract them from indulging in pulling out their hair as it keeps their hands busy. A hair net or cap to sleep in can help those who normally pull when tired or sleepy, as long as you provide another soothing object such as a wooly toy or object.
5 - 12  
When school-aged children pull as a reaction to circumstances, parents should search for the underlying anxiety or stress that triggers the hair pulling habit.
These kids find it hard to express their feelings and emotions verbally, which is when the puling begins. Children this age are also more secretive about their disorder and frequent questioning will not contribute to finding a solution to the problem. It is helpful but not essential for your child to acknowledge what he is doing and participate in efforts to stop. Your child may also have some helpful suggestions of his own. If the hair pulling is done as a repetitive ritualistic behaviour, then the management plan is to use behavioural therapy and medication. Competing response training where your child is taught to substitute another response for the pulling behaviour is an excellent means of weaning your child off hair pulling. You can encourage him to ball his fists or lock his arms when the urge to pull arises. You can also assist by putting on gloves for your child or wrapping his fingers in band aids so that even if he does pull, the sensation is not the same one he is craving, which will eventually lead to him stopping the behaviour.
Fiddles and fidget toys can be employed to keep his hands busy and this age group also responds well to star charts based on a reward system where if he does not pull for specified periods of time, you will give him treat. This type of system will also help you and your child to monitor his progress. If you woud prefer to seek professional help, ensure that the person is experienced with this age group. A mental health Occupational Therapist with CBT training or sensory integration training is also a good option.
12 – 18
In this age group trichotillomania is more prevalent in girls than in boys, and also more noticeable as girls this age tend to have much longer hair than their male counterparts. Whilst hair pulling may start off unconsciously while your teen is engaging in a sedentary activity, some teens intentionally search for a particular irregularity of the hair in order to fix a perceived problem. As the problem intensifies, it has a negative impact on self-esteem as she notices scabs and bald patches.
This is also a very emotional period in human development as the teen struggles with a developing self-identity, so treatment should be non-confrontational and inclusive so that the teen feels part of a team rather than being perceived as needing to be 'fixed'. Parents must keep the lines of communication open in order to understand what their teen perceives as the underlying problem. A professional therapist is usually the best guide for your teen but you can assist her by giving her substitute items that achieve the desired sensation and that can ease her anxiety. Rolling twine or yarn between her fingers or stimulating the fingertips with a nailbrush can help as it addresses the nervous systems need for the sensory input whilst removing the urge to pull. teenagers also respond very well to group therapy.
According to Abby Leora Rohrer, a sufferer of Trichotillomania for thirty years and now a therapist for OCD,
Ending trichotillomania is an inside job.
Why Kids Pull Hair Out
If your child nervously pulls their hair out when stressed, there may be an underlying reason for the behavior.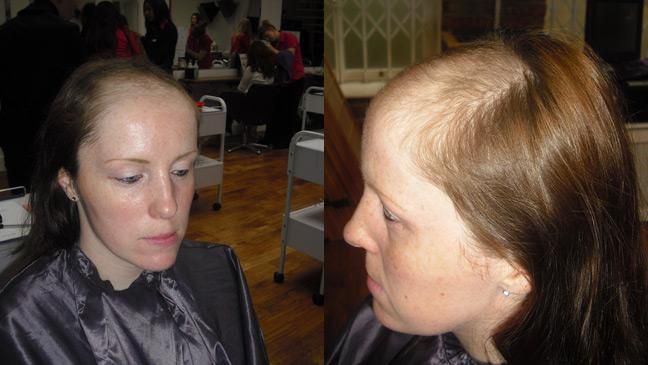 Here are ways to help them.
Have you noticed a bald spot on your child's head or that they're missing hair from their eyebrows? They may be pulling out their hair.
Instead of reprimanding your child, it may be a good idea to ask yourself what could cause your child to pull their hair out.
Trichotillomania is a hair-pulling disorder that occurs when one repeatedly pulls hair from any part of their body, leading to visible hair loss. This disorder is different from alopecia, known as hair loss, which is a symptom of trichotillomania.
The disorder starts in childhood, and experts once believed it was rare. But, recent evidence suggests trichotillomania may be more common than initially thought.
A 2017 review cited an older survey that found that out of 2,534 students, 0.6% of them had the disorder, and it may also be significantly more common in females. According to newer data published in a 2020 study, 1.7% of a large sample of adults reported having trichotillomania.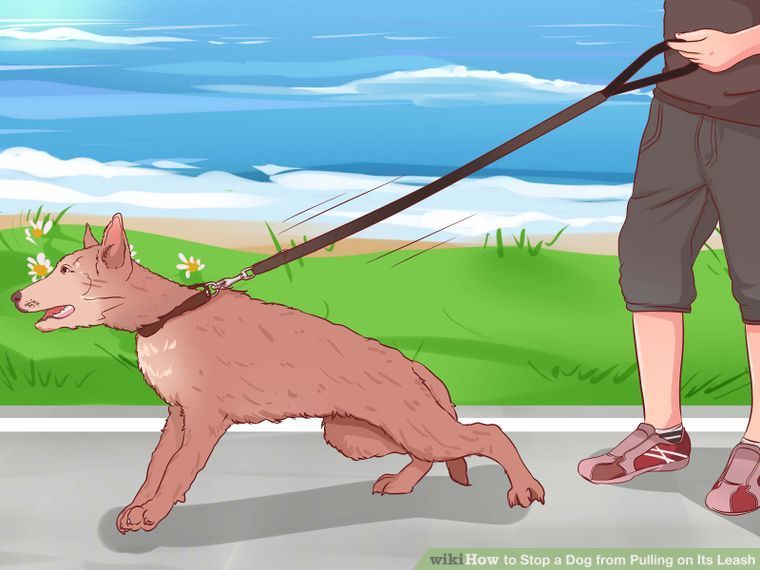 The stigma of trichotillomania may lead people to hide it from loved ones since it can change the way they look. But taking the time to learn about trichotillomania and how to treat it can help lessen that stigma.
The exact cause of trichotillomania isn't well understood.
Trichotillomania was once classified as an impulse control disorder in the Diagnostic and Statistical Manual of Mental Disorders, 4th edition (DSM-4). However, in 2013, the DSM-5 began classifying it as a condition related to obsessive-compulsive disorder (OCD).
Sometimes, trichotillomania can be a symptom of certain mental health conditions in children. It may also be a coping mechanism for your child to deal with stress.
Obsessive-compulsive disorder (OCD)
OCD is a mental health condition in which a person repeatedly has intrusive or distressing thoughts (obsessions) and rituals (compulsions). OCD may make you feel like you have no control over your life.
The DSM-5 groups trichotillomania as a condition related to OCD.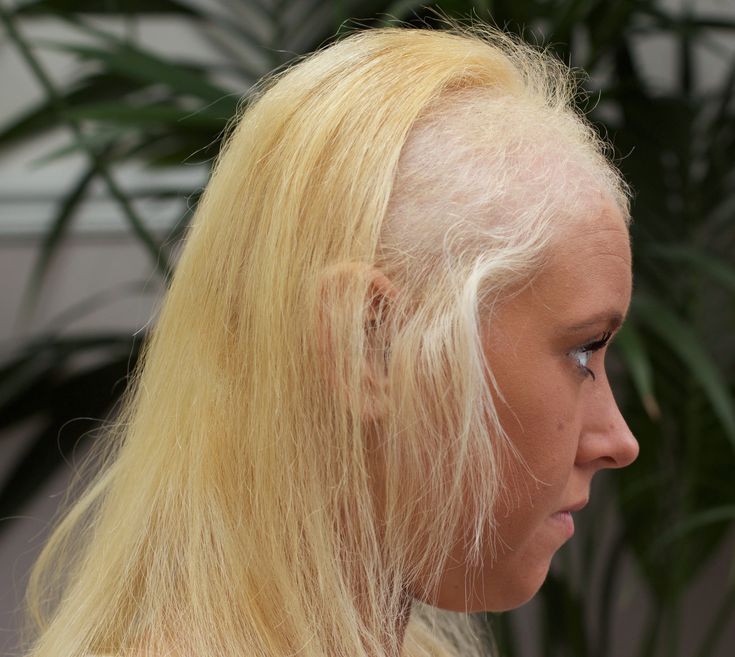 Hair pulling can be a symptom of OCD, but the two conditions are distinct from one another.
Many people with OCD pull their hair because it gives them a sense of gratification. But, a person with trichotillomania may not experience that same feeling when they pull out their hair, especially children.
Doctors don't necessarily recommend the same treatment for both conditions. However, selective serotonin reuptake inhibitors (SSRIs) are considered first-line treatments for both OCD and trichotillomania.
Anxiety and depression
People with trichotillomania often also receive a diagnosis of anxiety or depression.
Anxiety can be characterized as feelings of fear, dread, or uneasiness. Other symptoms of anxiety include:
sweating
restlessness
rapid heart rate
Some common symptoms of depression can be:
persistent feelings of sadness or hopelessness
not enjoying things you used to like
trouble focusing
irritability
changes in your appetite or sleep habits
According to 2019 research, it's common for people with trichotillomania to have another mental health condition as well.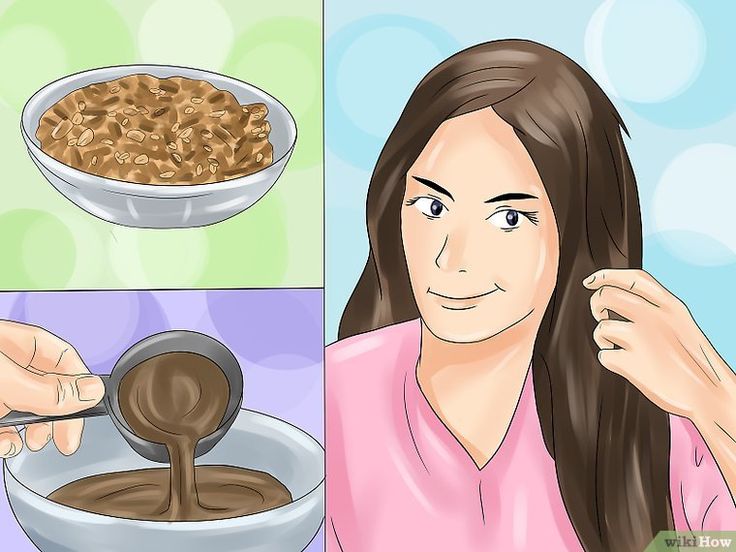 The researcher found that 50% of people with trichotillomania also have depression, anxiety, or both. But only an estimated 26% have an OCD diagnosis.
Children with anxiety may subconsciously pull out their hair in response to feelings of anxiety. Often, they may not recall the actual pulling out of their hair.
Coping mechanism
There are indications that trichotillomania occurs because of the gratification felt from the activity. Others may simply have the urge to do it. But, another possibility is your child may be pulling their hair to cope with stress or worry.
Grooming disorder
Grooming disorders are common and include hair pulling with skin picking and nail-biting. These acts are repetitive and can harm the body.
Your child may have feelings of shame since they can't control the behavior. But you may be able to help them avoid feelings of shame by explaining the instinct behind hair pulling.
Your child may also feel an urge to remove parts of their body and become triggered when they see hair growing in specific places on their body.
If they see hair as an imperfection, they may pull the hair as a way to groom. A sense of relief usually follows.
One 2009 study found that 1 out of 3 people with OCD has a grooming disorder. Additionally, if your child experiences trichotillomania, they may be more likely to pick their skin or bite their nails.
There are many treatment options to help children with symptoms of trichotillomania.
Reducing stress at home
Since trichotillomania can often be a stress response in children, consider making changes to your child's environment to reduce stress.
Cognitive behavioral therapy (CBT)
Cognitive behavioral therapy (CBT) is often considered a first-line treatment for trichotillomania.
Working with your child's therapist, you can learn different interventions to try at home. Some examples may include:
placing a sock over your toddler's hand to discourage the behavior
providing a fidget toy for the child and directing them to it when they start to pull their hair
placing bandages on their index fingers to increase their awareness of the behavior
Habit reversal training
Habit reversal training is a form of CBT that consists of three main parts:
Awareness. The child becomes aware of their hair pulling and their triggers.
Competing for the response. An action is identified to take the place of plucking their hair.
Social support. Loved ones around the child praise their positive behaviors and remind them to use their training.
Overall, this therapy is a low risk and effective treatment for trichotillomania.
Medication
Your child's doctor may prescribe SSRIs for trichotillomania. But medication alone may not be enough to help your child manage their symptoms.
For maximum effectiveness, it's best to supplement the medication with therapy.
Trichotillomania is a mental health condition that usually begins in childhood.
If you start to see signs that your child is pulling their hair out or experiencing unexplained hair loss, it's a good idea to seek advice from a doctor as soon as possible. Treatment is much more effective when started early.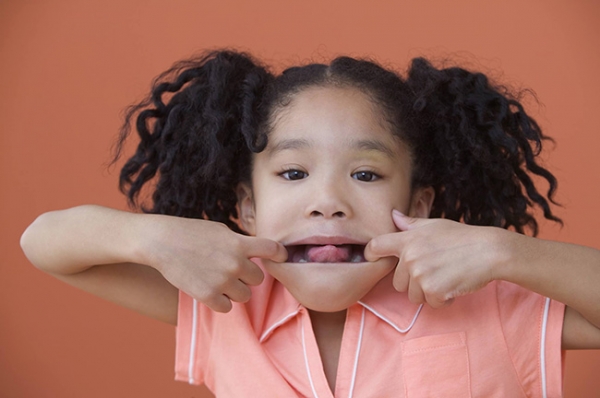 Help is out there for you and your child. To find a therapist, you can search via the Anxiety & Depression Association of America's website or ask a pediatrician for a referral.
The most important thing to remember is never to shame your child for their behavior because that may worsen the hair pulling and make them more likely to hide the behavior. Love and support can go a long way in aiding their recovery.
How to explain to a child that you shouldn't pull out your mother's hair
home
Parents
Expert advice
Psychologist's consultation
Child's age: 1.9
Tags: relationship with mom ban
How to explain to a child that you shouldn't pull out your mother's hair
Good evening. Today was the last straw. Son 1.9, constantly pulling his hair and not just pulling, but pulling out with the roots, trying to pull the hair out of his hands, he tears off what happens.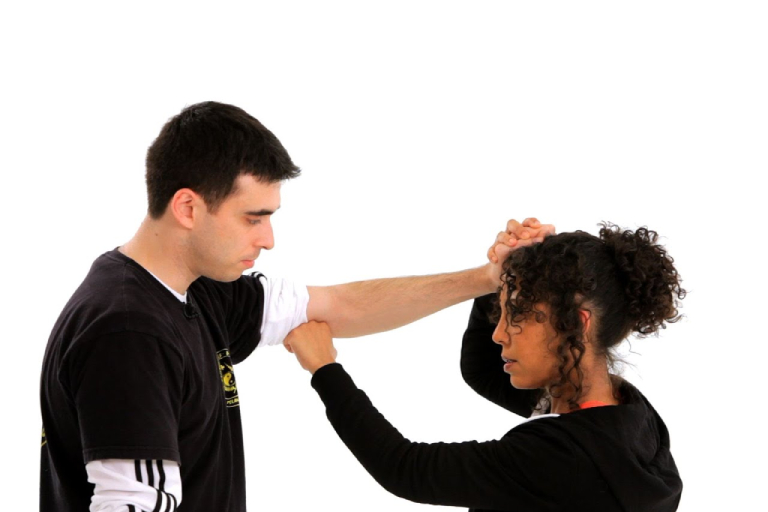 At the same time, he is very funny. How many times I said "mama wava", it hurt, or screamed in pain - I don't understand. Exactly for a second. So he asked himself to sleep and again got out on his head, and began to tear his hair, I broke out with grief in half and hit the soft spot (he was in a diaper), and left. You won't drag your mom by the hair anymore. And she went into the kitchen (to pour kefir into a bottle for him), and he immediately got nervous and started calling me. I said, my mother was hurt, she was offended by you. Then he came into the kitchen, I had already poured kefir, took my hand, said "bye". We went, he drank kefir and fell asleep. Question: Did I do the right thing? It's a pity to beat, quite small. And how can I explain that he would not tear my hair if this happens again?
Evgeniya
Evgeniya, hello!
A child at this age does not yet understand your explanations very well. Moreover, he still cannot, in the way that we adults perceive it, take the position of another and understand his pain.
For him, playing with your hair is a really fun activity involving the manipulation of something that is apparently long, crumbly. Your pain, in view of the still undeveloped brain, physiologically immature, is not perceived as pain. Rather, the child understands that he is doing something wrong, in the end. But the new situation gives him interest again, and the past is forgotten.
In your situation, it is primarily your responsibility to protect yourself. And here it literally works - you can't climb up to your head, you can't touch your hair. At this age, one of the effective ways to stop the behavior that causes harm is to physically prevent it from happening, to warn it. Those. stop, do not let it get to the hair. Calmly, clearly, carefully explain that you can't tear your hair, it hurts your mother. Pull hair into a ponytail. Grab a child approaching them. Intercept pens, for example, by playing patties. Or just say "I see you want to play with your hair, but it hurts a lot, so you can't do this.
" And do not let the hair.
And then your task is to bear the child's emotions. And they will be, perhaps, very bright: disappointment, annoyance, resentment. There may be a cry, a cry, a demand. And all this is important to take as a natural reaction to your ban. And stay close, hug, console. Say what the child is experiencing right now. To say how you sympathize with him, that you are ready to help, that you will not leave, you will be with him. Yes, there is a rule, there is a ban, but it does not destroy your connection. Rather, on the contrary, through experiencing feelings about the impossibility of doing something, your relationship improves: the child gains an experience of frustration, on the one hand, and begins to trust you more as a reliable support that you can turn to when it's hard / bad / painful and can't cope , with another.
Each such problematic situation in a relationship can be something destructive for the family, or it can be a point of growth. If you voice a clear prohibition, but stay close, do not turn away from the feelings that have washed over the child, provide support, understanding and care (hug, say what happened, what the child feels) - you are more likely to turn the current situation into one that will develop mental child's abilities and strengthen your relationship.
I wish you good luck!
Lilia Seryogina,
Psychologist of the Portal "I am a Parent"
Psychologists told how to protect a child from developing a hair tumor
eat problems with your own hair. Then a huge lump forms in the body, which can occupy the entire stomach and provoke nausea, pain and loss of appetite. Gazeta.ru figured out how to protect a child from a dangerous disease.
In the Chelyabinsk region, surgeons removed from the stomach of a 12-year-old girl a hairball weighing almost a kilogram - as it turned out, for several years she suffered from "Rapunzel's syndrome". This disease is characterized by the desire to chew and swallow the ends of the hair, which as a result form a hairball in the body, known in medicine as a trichobezoar.
"A ball of hair occupied almost the entire volume of the child's stomach, from the esophagus to the duodenum," said Boris Mustakimov, a surgeon at the local hospital.
In March 2021, a similar operation was performed by doctors at the Bashlyaeva Children's City Clinical Hospital in Moscow, when a one-kilogram hairball was removed from the stomach of an 11-year-old girl who complained of abdominal pain, nausea, and loss of appetite.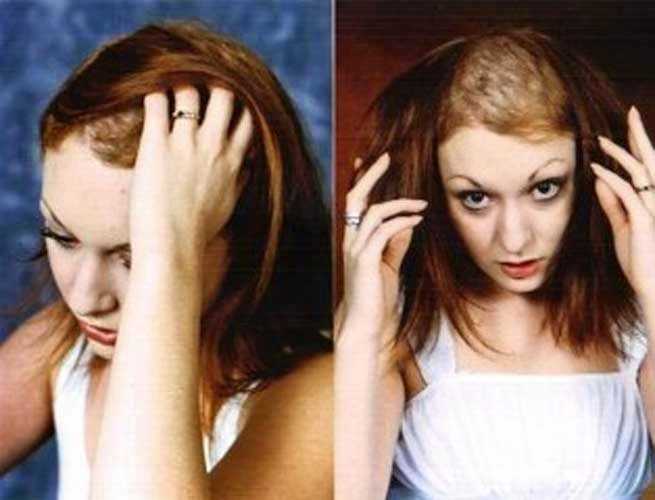 During a gastroscopy, the doctors discovered a massive formation and immediately proceeded to the operation. As a result, they removed a 25 cm trichobezoar.
Doctors said that if the girl had been admitted to the hospital later, she could have developed numerous complications: stomach ulcers, bleeding, pancreatitis and jaundice.
In the same month, a five-year-old patient of the Nizhnekamsk Children's City Hospital was rescued, in whose stomach they found a hairball weighing 300 grams and reaching about a meter in length, the medical institution's Instagram account reported. The examination showed that the trichobezoar occupied almost the entire stomach, duodenum and part of the child's small intestine.
According to doctors, the hair swallowed by a child eventually forms a hair tumor, consisting of a ball of intertwined and glued hair, soaked in food masses and mucus. At the same time, such a tumor cannot resolve on its own - the solid substance that makes up the hair resembles the horns and hooves of animals in its structure, trichologist-dermatologist Anna Korotkova explained to Gazeta.
Ru.
"Hair is not digested in the stomach – it is made up of carotene. In order to break down carotene, substances and bases heated to 100-110 ° C are needed - the human body is not able to reproduce such conditions. Consequently, the hair gets stuck in the stomach or spreads in the gastrointestinal tract," the expert said.
At the same time, trichologists still have not come to an unambiguous answer to the question why hair is not excreted from the body in an undigested form. "The most popular version is that they are too slippery and sticky to move further along the stomach, and too thin to get stuck in the folds of the intestines or other organs," said Anna Korotkova.
In general, the problem of hair pulling and eating in children is associated with a serious impact on their psyche, Olga Kokhas, founder of the Eurasian Trichological Association, told Gazeta.Ru.
"This is a bad habit that develops due to some serious circumstances in life, due to which the child begins to show signs of neurosis, and such that he manages to swallow hair - in a normal state, we notice them and try to remove them.
You can't do it without a psychologist," she stressed.
Psychologists themselves admit that in most cases the cause of the development of the "Rapunzel syndrome" is stress, which can be associated with age crises, problems at school or family. As a result, children drown out their nervousness, sometimes not even noticing how they chew their hair, nails, pen or other object.
"This behavior of the child is influenced by the very unstable nervous environment around him. When a child is uncomfortable, when he experiences some kind of anxiety, anxiety, he begins to develop such obsessive habitual actions. In particular, pulling out hair and eating it," Elena Morozova, a children's clinical psychologist and director of the Center for Psychological and Pedagogical Support for the Family "Nesselnye Children," told Gazeta.Ru.
First of all, parents can help their child with attention, psychologists are sure. First you need to categorically exclude harsh methods of influencing the established habit and try to approach it with all possible sensitivity.
"The adult environment should feel the child, help him solve emotional problems. Do not scold, do not pull. First of all, you need to observe the child and understand in what situation signs of neurosis begin to appear, what may disturb him. The smaller the child, the more responsibility lies with the adult, because the child himself cannot understand his problem and express it," Elena Morozova drew attention.
To wean a child from an obsessive habit, picking up the hair in a bun and switching the child's attention to other activities will also help, psychologist Inna Popova advised.
"A ponytail or a short haircut will still allow hair to be pulled out. Many parents ask: "maybe bald?" But you can imagine how stressful it will be. Moreover, a small person is likely to start chewing on something else. Instead, it is better to spend more time with the child, walk and play. Try to switch attention from eating hair and teach them to care for them without harming them, "concluded the psychologist.