Breasts sore after miscarriage
What Can I Expect After A Miscarriage?
Our deepest sympathies for the tragedy you've experienced, friend! Miscarriages are never easy, it doesn't matter how old your developing baby was before the event—you likely imagined what they would look like, who they would grow up to be, how much you already loved them.
In the wake of this event, you're likely to experience a deep sense of loss and other symptoms of grief while you mourn the miscarriage. However, you can also expect a number of other side effects of this difficult event.
Here are a few of the things you can expect in the days and weeks following a miscarriage. You may not experience everything on this list. In fact, some women experience a "missed miscarriage" where they miscarry without experiencing outward physical signs. But no matter what life looks like after your loss, we recommend staying in close contact with your doctor during this time.
Post-Miscarriage Symptoms
1. Changes In Your Breasts
After a miscarriage, you can expect breast discomfort of some kind, including enlargement/engorgement or leaking milk.
These are temporary and should stop within a week but you can ease the discomfort with ice packs and a supportive bra.
2. Abdominal Cramps
You may also suffer with lower abdominal pain similar to menstrual cramps. You can expect this to last about 2 days after the miscarriage.
3. Bleeding
After a miscarriage, you can also experience light bleeding or spotting. Some women report bleeding similar to a menstrual period lasting up to a week after a miscarriage. Your period should resume as normal within 3-6 weeks.
4. Sadness
Grief after any loss is normal. However, any time a body goes from being pregnant to not being pregnant, there is an extreme shift in hormones that can affect brain chemistry. Know that your grief may peak immediately after your miscarriage as the pregnancy hormone (hCG) has drastically dropped and feelings of sadness typically accompany such a drop.
When Should I Call My Doctor?
There are other symptoms that may arise after a pregnancy loss; if you experience any of these, please see your doctor right away or go to an emergency room for care.
* High fever and/or chills
* Severe cramping that doesn't stop, or any cramping that lasts more than two weeks
* Heavy bleeding (soaking more than two maxi pads per hour for two hours or more), or any bleeding that lasts more than two weeks
* Foul-smelling vaginal discharge
Another key emergency indicator is symptoms of excessive blood loss. If you experience lightheadedness, pale or clammy skin, or an increased heart rate along with significant vaginal bleeding, call 911.
Infection
Infection, which can complicate and prolong recovery, is also something to watch for after a miscarriage. Infection isn't common and there are measures you can take to help prevent it:
* Take showers instead of baths
* Use sanitary pads rather than tampons
* Do not have sexual intercourse
* Do not douche
* Do not go into swimming pools or hot tubs
Vagina Practicals After A Miscarriage
You probably have a ton of questions about things like sex, pregnancy, and periods after a miscarriage.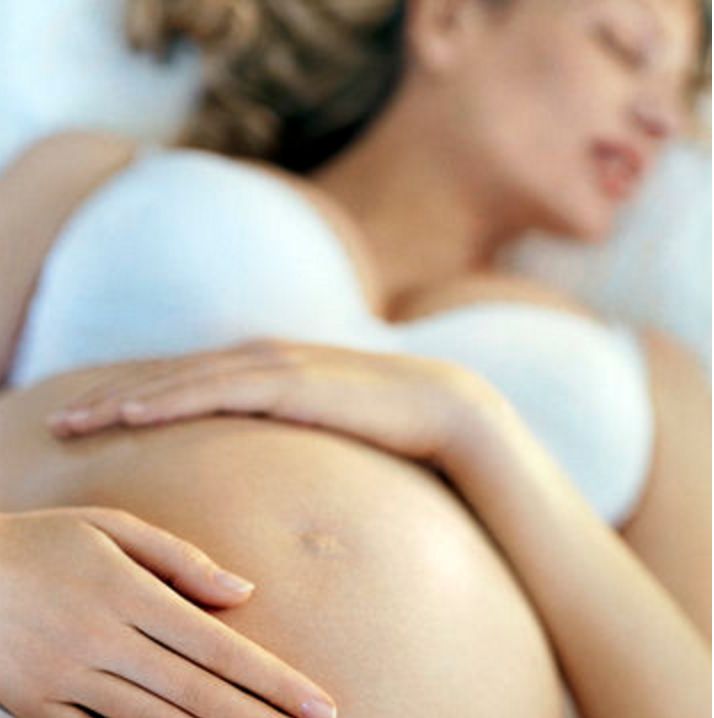 Remember, not all miscarriages are the same. You may have had a natural miscarriage or needed surgery. You may have even missed your miscarriage altogether. The reality is, there are no one-size-fits-all recommendations for how to re-engage your body after a miscarriage. Keep in contact with your doctor or OBGYN to ensure that you're not rushing into things before your body is ready!
Sex After A Miscarriage
You can have sex after about two weeks if you had a natural miscarriage. If you had a surgery-induced miscarriage, you will need to wait longer to have sex after a miscarriage to give your body more time to heal
Periods After A Miscarriage
For a few weeks, up to two months, your period may look different; you may experience spotting or heavy bleeding. However, by the second month after the miscarriage, your period should return to normal since it takes about 60 days for your uterus to return to its previous state and for the pregnancy hormone (hCG) to drop.
Pregnancy After A Miscarriage
Right after a miscarriage, getting pregnant again might be the last thing on your mind. But if you are immediately ready to try again and your doctor has cleared you to have sex again, it's recommended to wait 1-2 full menstrual cycles after a miscarriage to try for a another pregnancy. This will allow more full physical healing and hormonal re-balancing. Just be sure your doctor approves of your decision to start trying again since they have the best understanding of your physical recovery and how ready your body is to conceive again.
Friend, we pray that the next few days, weeks, and months are restorative for you. As you continue your recovery and healing journey, be patient with your mind, heart, and body and we hope you get the space and time to grieve your loss.
Visit The Source for free or low-cost professional counseling if you'd like a trustworthy person to work through this with. Our counselors are licensed and trained to support women and help them through difficult times.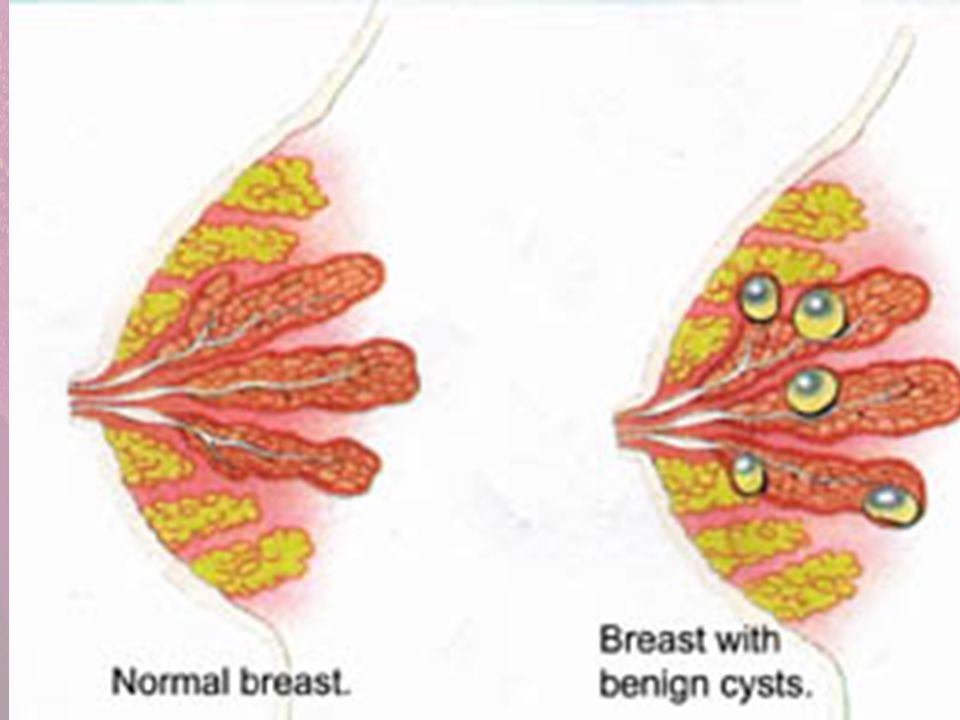 Click the button below to get connected with a Source counselor today!
What happens to your body after a miscarriage?
After a miscarriage, the body takes weeks to return to normal. Besides your emotional reactions, you will also have hormonal responses. Your body will go through the same changes as you would with a full-term delivery. Your body will need lots of rest and time to recover. However, there are several symptoms to be on the look out for.
How do you know if you've miscarried?
One of the most common sign of a miscarriage is vaginal bleeding, which can vary from light red or brown spotting to heavy bleeding. If it is very early in the pregnancy, you may think that you have your period. You can also experience cramping pain in your lower abdomen, which can vary from period-like pain to strong labor-like contractions.
You should really see a miscarriage professional or go to the emergency room right away if you:
Have extremely bad abdominal pain
Have a fever over 100. 5 degrees F (38 degrees C) for more than 4 hours after taking acetaminophen
Have vaginal discharge that smells bad
Have much heavier bleeding than a normal period (soak through a thick maxi pad in 1 hour, more than 2 hours in a row)
Pass blood clots that are bigger than an egg
It is of course normal to have bleeding after a pregnancy loss, but the amount is different for everyone. You could have little to no bleeding, spotting/bleeding that starts and stops over a few days or weeks, bleeding like a regular period for 1 to 2 weeks, or you may pass blood clots/tissue. This bleeding could happen 1 day to 1 month after the pregnancy loss. Everyone is different.
Your breasts may become tender and if the pregnancy was over 14 weeks then there can be some breast milk as well. Breast pressure and fullness can last from a few days to a few weeks. Try and make yourself comfortable by wearing supportive clothing and using breast pads to soak up any leaking milk.
Take pain medication when needed like acetaminophen or ibuprofen. However, make sure you don't pump and express the milk as that can cause a continuation of the milk production. Try cold compresses for a few times a day to relieve pain/pressure.
Some other changes that your body can endure are nausea and/or diarrhea. This is caused by the hormone changes or from the medications given during a D&C abortion. Typically these symptoms get better after a couple of days. If your nausea is bad enough, talk to your pharmacist about different over the counter medications that you can take.
It's normal after a miscarriage to feel tired, sad, or to cry. If it lasts more than a few weeks or if you feel overwhelmed by your loss, talk to your family doctor or a grief counselor. You may also benefit from a support group where you can meet others who have experienced a similar loss.
How long does it take to recover from a miscarriage?
It can take a few weeks to a month or more for your body to recover from a miscarriage.
Depending on how long you were pregnant, you may have pregnancy hormones in your blood for 1 to 2 months after you miscarry. Most women get their period again 4 to 6 weeks after a miscarriage. You can do all of your normal activities like exercise, driving, work, etc. once you feel ready. For 2 weeks following a miscarriage, do not put anything in your vagina because there is an increased risk of infection. This means no tampons, no sex, and do not douche. If you have any questions, please call your health care provider.
Get Support
Emotional support is huge during this time. Allow your family and friends to help you get through this. Often times your friends and family know that you are grieving but do not know how to help you. When you know what you need help with let them know. This could be meal preparation, talking about the loss, coming for visits, etc. It's okay to talk about what you need so that they can help you. More times than not you will need time to grieve, rest, and heal and to connect with your partner.
Getting support from a professional is always a good idea as well. Let your healthcare provider know if you would like help from a social worker, spiritual care advisor, leader from a spiritual or cultural community, etc.  You and/or your family may want to go to a space for support. We are always here for you at Eastside Gynecology.  Please contact us if you need medical or support assistance related to your miscarriage.
Why does the chest hurt after a miscarriage, and what to do about it?
A miscarriage is commonly referred to as a spontaneously interrupted pregnancy for up to 22 weeks, during which a non-viable fetus is "born". The hormonal changes provoked by this fact have a very strong effect on the woman's body. Let's try to figure out what worries her after a miscarriage, and how to deal with it.
Contents
Causes of a miscarriage
How to suspect a miscarriage
Immunological. Antiphospholipid syndrome, incompatibility of the father and mother in the Rh system - all this affects the mother's immune system, which can reject a child incompatible with her.
Infectious. Infectious diseases of the TORCH group are the main cause of miscarriage at any time.
Endocrine. The main reason is the lack of progesterone
How to suspect a miscarriage
The general deterioration in the condition of a pregnant woman is a reason to suspect an incipient miscarriage. Pain in the lower abdomen, back pain, the appearance of spotting bloody discharge or copious mucous discharge from the genital tract - all this is a reason to consult a doctor to exclude the diagnosis of an interrupted pregnancy.
The only method that can confirm this diagnosis with absolute certainty is an ultrasound of the uterus. The sooner it is done, the better - it may be possible to save the pregnancy.
times a year
35.17%
I no longer remember when the last time was
27.54%
times every six months
14.72%
every 2-3 months or more than
8.9%
times a time 3 years or less
7.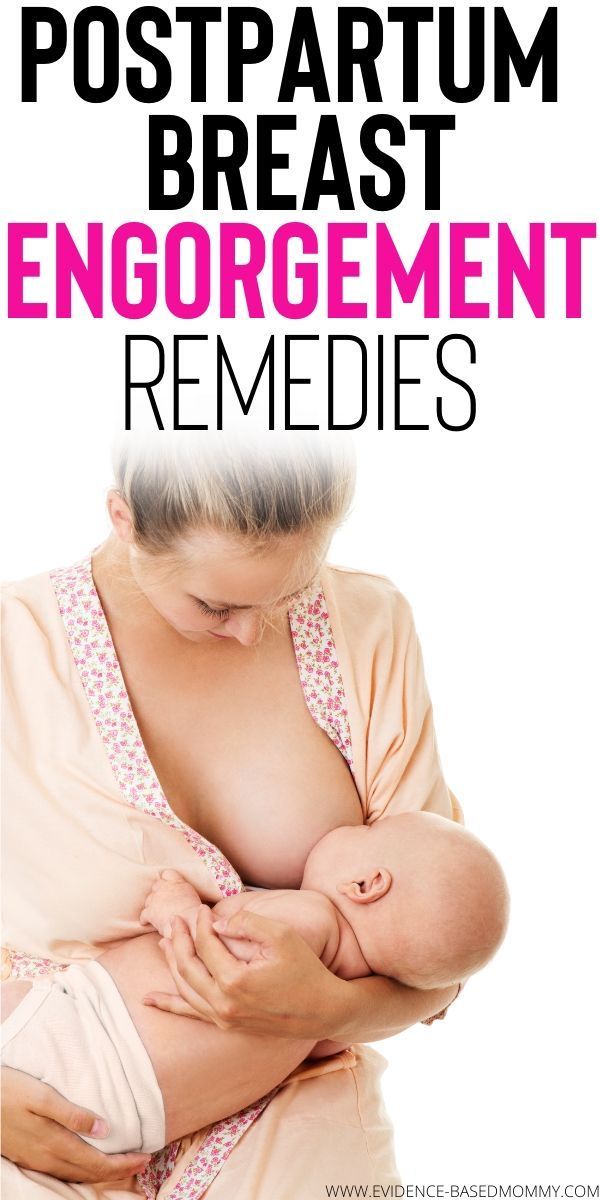 49%
Every 2 years
6.19%
Voted: 71231
Worries after a miscarriage
Women's problems after a miscarriage:
chest pain;
mastopathy;
breast reduction;
irregular periods;
pain in the lower abdomen and in the groin;
uterine bleeding;
bacterial vaginosis and other infections of the female reproductive system.
Some of these problems in most cases do not require qualified medical care (chest pain, for example), and some will have to be solved with the help of doctors.
Why does the chest hurt after a miscarriage
From the very first day of pregnancy, a woman's body begins to prepare for childbirth and subsequent feeding of the child. Under the influence of estrogens and progesterone, glandular tissue grows in the mammary gland, and the number of milk ducts increases.
A miscarriage is accompanied by sudden hormonal stress.
The existing changes cannot instantly "roll back" - for a few more days the breasts are preparing for lactation, although the necessary hormones are no longer produced. It is the regression of existing changes (a decrease in the amount of glandular tissue and milk ducts) that causes chest pain after a miscarriage.
Breast lump
It's not just chest pain that worries women who have had a miscarriage. More than half of them complain not only of pain in the chest, but also of the appearance of nodules and bumps in it. The reason for this is the same - reverse (reverse) changes in the mammary glands due to hormonal failure.
If lumps appear in the breast after a miscarriage, you should pay attention to them and carefully monitor them. If within 1-2 weeks the seals do not disappear, increase or start to hurt, you should definitely contact a mammologist - there is a high risk of developing mastopathy. If the chest has become like a stone - this is a reason to drop everything and go to the hospital!
I am 18 years old and recently had a misfortune - I suffered a long-term miscarriage - at 20 weeks.
My chest hurt for almost 2 weeks, then it went away, but a lump appeared in my chest after a miscarriage. What should I do now? This is dangerous?
Chest pain after a miscarriage is perfectly acceptable. It usually resolves on its own and does not require specific treatment. With a lump formed in the chest, everything is a little more complicated. It is necessary to clarify - does it hurt on palpation, does it increase in size? In any case, you need to see a doctor - he will prescribe the minimum necessary examination: mammography, hormonal status.
How long the chest hurts after a miscarriage
The duration of mastalgia (chest pain) after a miscarriage is individual, but extremely rarely pain bothers more than 2 weeks. In many ways, the duration depends on the following factors.
What kind of pregnancy (in nulliparous breast pain lasts longer).
First miscarriage or not. With repeated unsuccessful pregnancies (the so-called habitual miscarriage), the pain goes away much faster.
The presence of concomitant diseases of the female reproductive system (mastopathy, adnexitis). These diseases increase pain and prolong it.
Can breasts shrink after a miscarriage
Some women, especially young primigravidas, often complain of breast reduction in the event of a miscarriage. It is worth knowing that this is a purely subjective feeling - the chest is really decreasing, but one should not forget - before that it increased.
After a miscarriage, a woman's breasts shrink to eventually become the size they were before pregnancy. Breast reduction by 0.5-1 size is not surprising.
Warning! This photo contains information not intended for viewing by persons under the age of 18!
Miscarriage and menstruation - will the chest stop hurting? Of course, one cannot speak of a complete recovery in the first month, but after a few months the woman is quite ready for a new pregnancy.
The next period after a miscarriage occurs in a woman after 3-4 weeks.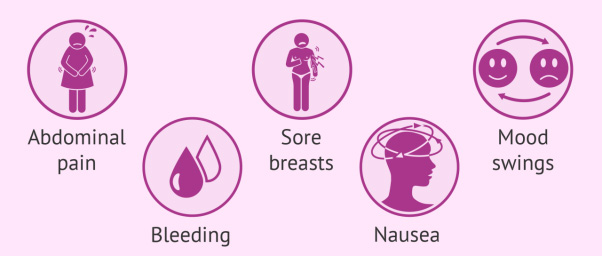 Sometimes it turns out that the chest pain associated with a miscarriage has not yet completely disappeared, but for many, the chest hurts even before menstruation - a layering of periods of soreness is obtained. In such a situation, it turns out that the breasts are very disturbing for a woman for 2-3 weeks. There is no need to be afraid of this, but it is necessary to control the condition of the mammary glands.
What to do after a miscarriage
After any miscarriage, you need to see a doctor - he will tell you what to do specifically in your situation. After all, much depends on the circumstances of the miscarriage, on the period at which it occurred. But there are some universal recommendations that it is advisable to adhere to.
Do not try to get pregnant as soon as possible. It is recommended to wait at least 6 months. It is during this time that the female body levels the effects of hormonal failure. It is noted that a second pregnancy that occurs within 6 months after a miscarriage also ends unsuccessfully in 30% of cases.
Actively use barrier methods. About hormonal pills, even if you used them before, you should forget, or use them only as directed by a doctor.
Try to be examined - you need to find out the cause of the miscarriage.
Consult a psychologist. A miscarriage at any time, especially if it is accompanied by chest pain or other unpleasant symptoms, is a direct indication for seeking qualified psychological help - no need to withdraw into yourself!
Eliminate all risk factors that can provoke a recurrence of such a situation: give up smoking and alcohol (not to mention drugs), normalize your daily routine, avoid stressful situations, review your diet.
Severe mastalgia is treated with non-steroidal anti-inflammatory drugs. They are not always effective, but in the absence of an alternative, they can be used. If galactorrhea has joined the pain in the chest after a miscarriage, you should try breast tightening.
Any miscarriage may be accompanied by unpleasant symptoms, including chest pain, but this is not a reason to abandon children altogether.
Modern medicine works wonders, and even in cases with habitual miscarriages, women become happy mothers.
My doctors at an early stage (6-8 weeks) diagnosed me with a miscarriage, but they said it was a miscarriage. Can my chest hurt after this miscarriage, otherwise I have been suffering from chest pains for the second day already. If it is related, how can I cure it?
Indeed, a miscarriage (of which miscarriage is a special case) can be accompanied by chest pain. Most often, no special treatment is needed, but you can take a regular pain reliever if the pain is very severe. Mastalgia usually resolves within 2-3 days.
You can ask your question to our author:
🔍 popular questions about pregnancy and answers to them
Menstruation after a miscarriage.
....my story....

Complain

July 4, 2016 11:38 am at Blog

So what?! Let's start! I will definitely sign a sequel to this story, because I think it will be useful for many of the girls. It all started when I was 17, I spoke to very few people about it, I didn't tell anyone about my grief, I didn't think it was necessary, and it's not pleasant and painful to talk about such things. At the age of 17, I fell madly in love, the first naive childhood love, he is 3 years older, from the near Moscow region, swirling in my love, I left my parental home for him, after half a year I became pregnant. I didn't find out about pregnancy right away, I just realized at some point that I hadn't had my period for the second month and was horrified, took a test and //. I got scared. Rejoiced. Told the child's father ...

0 0118

2 December 2021 05:47 at Personal Journal

Complain

3 weeks after miscarriage!!! Girls I want to share my story with you !!! I hope this helps someone and someone can find their consolation !!! 3 weeks ago, a misfortune happened to me 😕 On November 11, my miscarriage began.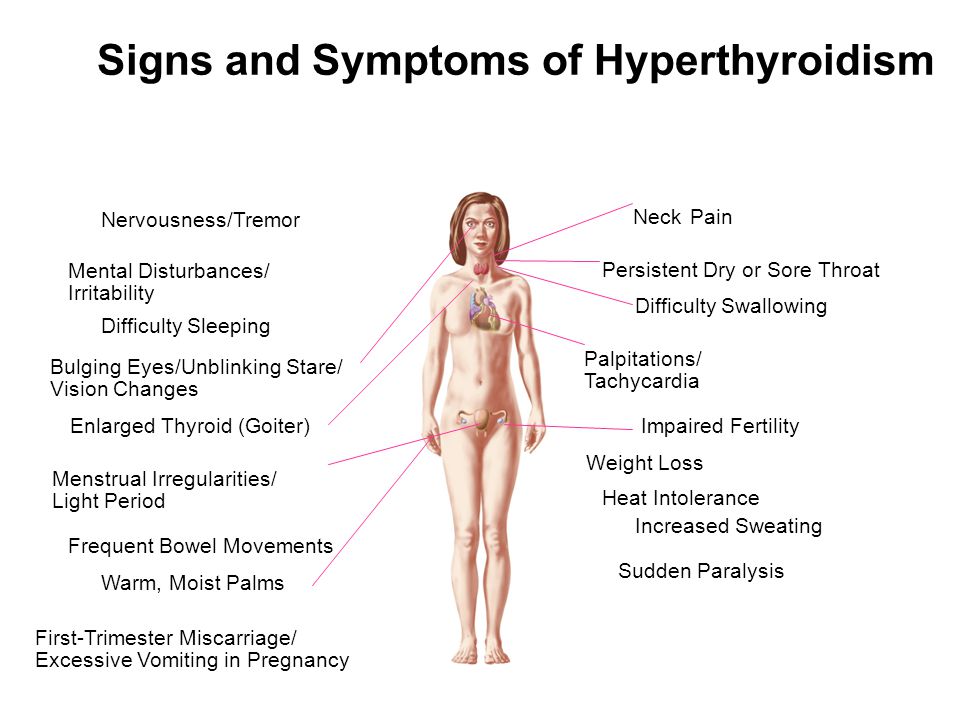 Why did it start because for 5 days it all lasted. Hell of a pain, heavy bleeding and big clots and lumps and a rollercoaster temperature going from 41 to 37 and it went on for 5 days without any improvement. I'll start over..... I found out I'm pregnant on October 26th. I woke up in the morning without any feeling that I might be pregnant. There were signs of an upcoming menstruation. A slight pain in the chest and in the lower abdomen nothing new and special in e…1 161412

pregnancy after a miscarriage, how dangerous is that?!

Complain

17 December 2011 03:23 at Personal journal striped, vomiting and fever with pain in the lower abdomen) ... there was no cleaning, no damage, the doctor said we can plan, but we decided to wait a bit ... but damn, they didn't sin a lot, and I'm going to B again ... the monsters haven't come after the miscarriage, I I was waiting for 15 of them, but no ... there are still signs that they will come .
.. my stomach is sinking, my chest hurts a little, today I started feeling sick, the temperature rose 37: 5, now a little less, 37: 1 and my stomach is like a stone ... Can you tell me if B is possible? if still pregnant, how dangerous is it? I don't want to have an abortion and I won't, but I'm afraid of a miscarriage or ...

0 111623

Breast after miscarriage!!

Complain

12 April 2018 13:22 at Personal Journal

Hello everyone! 8 months have passed since the miscarriage for a long time, and one breast still hurts, on palpation and pressure (something like colostrum is released), they feel seals in the chest, but I was at the doctor and did an ultrasound, they said there is nothing, the ducts are slightly expanded that something like this. PROLACTIN 22.79 ng / ml (normal 6-29.90) and even today I did an ultrasound of the blood flow of the endometrium for some reason suddenly became 6.5 mm (22d.c) usually was from 8-12 mm.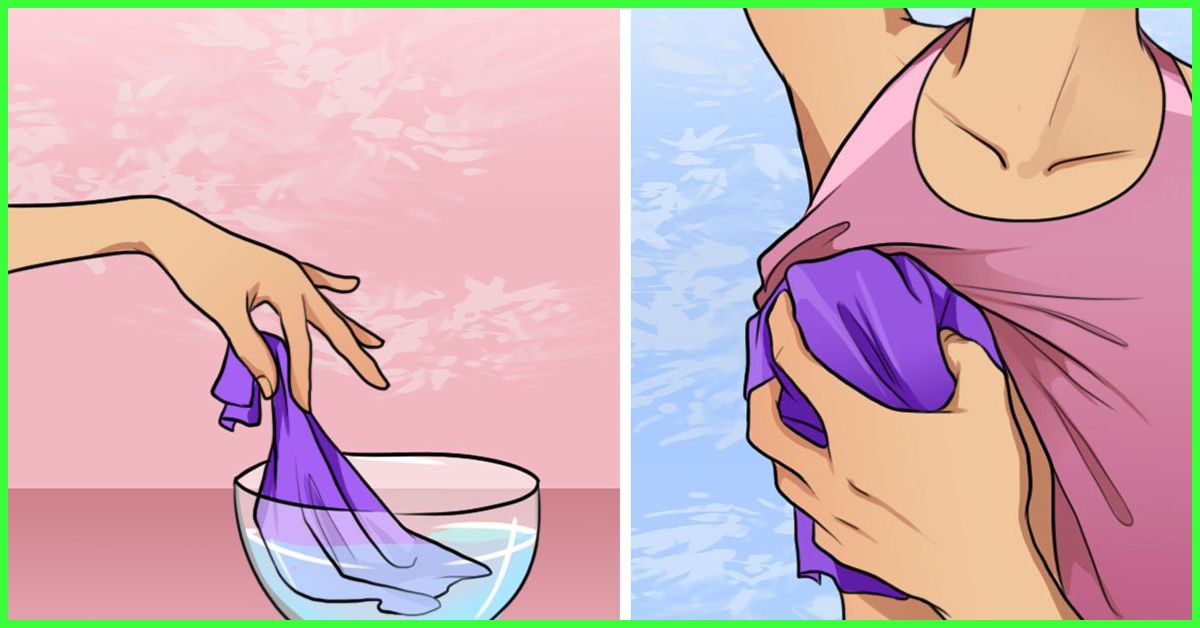 The blood flow in the pelvis is reduced RI right 0.80 (was 0.91) RI left 0.85 (it was 0.92 in February). Who has had so much chest pain, why doesn't my pain go away (it's aching), they say you'll give birth will pass, but until then I can endure the pain ??

0 1519

Pregnancy after a miscarriage

Complain Before that, it just bled a little. I went to the doctor, he said just wait and see. After a miscarriage, 5 days have already passed, and since the beginning of mani 10. All this smears everyone. Today, the pain in the lower abdomen worries the whole day, then from the left, then from the right it pulls. And specifically after the miscarriage, the symptoms of B went for a day and then resumed. Today my chest started hurting again. My husband is on a business trip… There can't be a new B… Is it still the hormones that won't calm down? Or maybe the kid hid somewhere second =)

1 22192

My chest stopped hurting during menstruation - is this a violation?

Complain

11 December 2009 14:57 at Personal Journal miscarriage, after a miscarriage, I noticed when my monthly breasts come, not only that they didn't fill up and don't hurt at all .
.. only my stomach hurts, what could happen ??? Girls tell me please, Is this a hormonal failure ??? or is it something else… I'm very worried about it… In advance Thank you all very much...

1 46848

pregnancy after miscarriage.

Complain

November 16, 2012 17:59 at I want a baby

my first pregnancy ended in a spontaneous miscarriage at 8 weeks. / yes, so bright! during the cycle there were white discharge, translucent, the chest does not hurt, there are no signs at all. last b, I felt sick for weeks from 2-3 weeks ... is it possible to get pregnant in the next cycle after a miscarriage? or on my test the second strip from the rest of the hormones in the blood?

0 213079

When should I expect my period after a miscarriage?

Complain

27 February 2013 16:41 at Women's consultation

Hello everyone! the next menstruation through the cycle .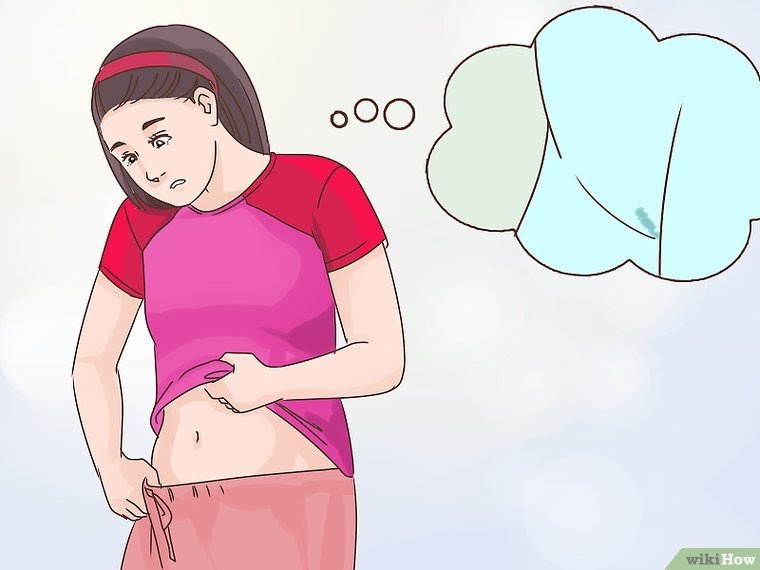 .. My cycle is basically 31-32 days ... Today is the 4th day of the delay, but they are all gone. I began to worry, is there really something wrong again ((((B I exclude, because the chest does not hurt like with the first B, and we were protected. Damn, I already blame myself for the fact that after a miscarriage, despite the ban , we had sex as if nothing had happened ... (((((And when did M come to you after a miscarriage? Only no one had a cleaning.

0 199712

Positive test after miscarriage and long daub

Complain

I don't understand what is happening to me. In the last cycle, there was an early miscarriage, 4 weeks, hCG rose to 341. Menstruation came, 4 days were normal periods, and now it's the 11th day of the cycle and continues to smear, now brown, then dark red. Chest hurts. I took a test today - positive, the second strip is bright. I passed the hcg, while I'm waiting. I had an ultrasound at 8 d.c., they said that the endometrium was clean, everything turned out, but they found a fibroid, 9mm.
Now I don't understand why the test is positive, my chest hurts and still continues to smear? How long after an early miscarriage did you have hCG and spotting? Share stories and opinions...

0 14718

menstruation after miscarriage.when to expect them?

Complain

January 7, 2015 15:02 at I want a baby

On November 29, I found out that I was pregnant, my last period was on November 4. But my long-awaited pregnancy was interrupted on December 11-12 ... they didn't clean, the discharge lasted 7 days ... the doctor said to drink duphaston according to the standard scheme 2 times a day, 1 tablet ... on Sunday I drank the last one, today is the 3rd day after the cancellation ... to B when I drank duf M, they started on the 3rd day, they are not there ... on Sunday night my chest was very prickly, I woke up from this at night ... my stomach starts to pull only in the evening, nothing hurts in the morning and afternoon.
Girls who survived a miscarriage without early cleansing when full periods began? When were you able to get pregnant again?

0 206862

After a miscarriage, how long does it take for my period to come?

Complain

May 8, 2017 11:08 pm at Personal Journal

Girls, when do periods come? The situation is There was a miscarriage at the 6th week and a medical abortion, everything came out all clear, the doctor said they would naturally protect themselves, but it turned out that the condom broke, it was on the 8th day after the miscarriage, it's been three weeks since the interruption of B, I'm very nervous because it hurts breasts like during pregnancy, yesterday the temperature suddenly rose to 37.2 literally for 2-3 hours, I had this every time when I got pregnant! I really want a child, but I haven't even completed one cycle! I can't imagine what it could be!?!!, I'm worried ... Has anyone had it so that you got pregnant right away? And how did it all end? I definitely had ovulation, because the ultrasound doctor saw it .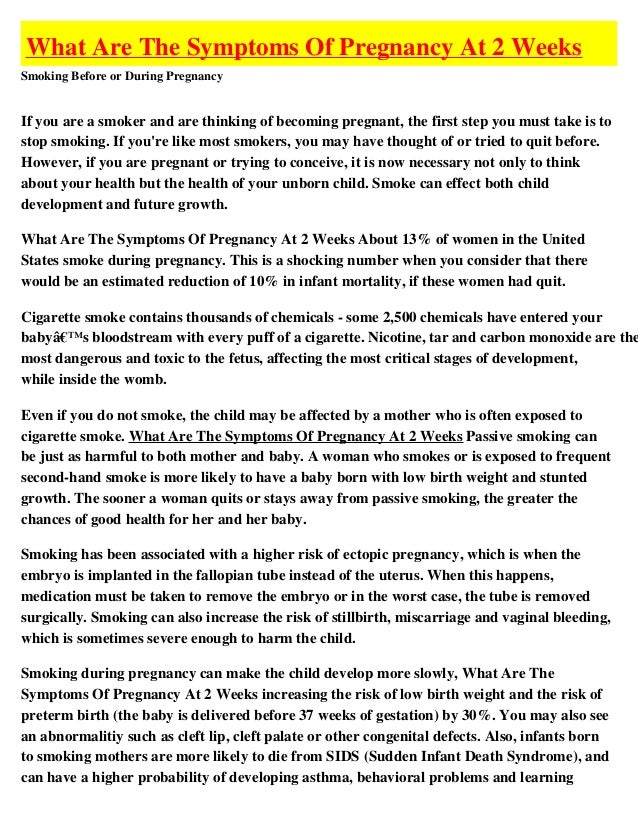 .. ...

0 7357

After miscarriage, accidental pregnancy ???

Complain

May 9, 2017 9:23 pm at Personal Journal

Girls, when do periods come? The situation is There was a miscarriage at the 6th week and a medical abortion, everything came out all clear, the doctor said they would naturally protect themselves, but it turned out that the condom broke, it was on the 8th day after the miscarriage, it's been three weeks since the interruption of B, I'm very nervous because it hurts chest as during pregnancy, yesterday the temperature suddenly rose to 37.2 literally for 2-3 hours, I had it every time I got pregnant! I really want a child, but I haven't even completed one cycle! I can't imagine what could be!?!!, I'm worried ... has anyone had it so that you got pregnant right away? And how did it all end? I definitely had ovulation, because the ultrasound doctor saw it ... ((...

0 15482

What to do with the breast after a miscarriage?

Complain

30 December 2017 17:34 at Personal Journal

On the 4th day after the miscarriage (20 weeks) the breasts filled up and colostrum appeared.
It became tight and hurts a little. The doctor said something about this, but then I was in such prostration ... I remember wearing a bodice. And it just sort of goes away... Has anyone had this, did it go away on its own or did they drink something? To the doctor already on the 2nd now, now the holidays ....

0 9763

sore chest...when to wait //???

Complain

September 15, 2014 09:35 am at Personal Journal

hello my dears! Today is December 35, I am still waiting for M to finally start the examination in Perinatalka. at 3 dc you need to pass a bunch of hormones and at 9 dc go check the pipes how scary !!! but what's the catch ... since Friday, the chest began to hurt (i.e. nipples are sensitive) - this has not happened since the miscarriage (a year ago), there was no PMS at all, I didn't feel the approach of M at all and found out about them only after the fact. and then suddenly the chest hurts, and not even like with PMS, but like it hurt with B (for two weeks it was impossible to touch the nipples and even wear a bodice) and nothing more special! the stomach does not seem to hurt, although sometimes it aches below.
for me, in light of recent events, this seems unusual and I'm confused and I'm really looking forward to…

0 84996

No more chest pain. And a question about ZB.

Complain

January 22, 2019 09:50 at Personal Journal

My chest hurt after O., after a few days of delay it stopped and I waited for M. But they did not come. I did a test, 2 strips. After a week of delay, about the chest began to hurt and grow again, the nipples became especially sensitive - do not touch! Now 2 weeks of delay and the chest almost does not hurt again. 🙄 But it seems to have not been blown away. I read that this could be a sign of STD! And in general, here on this site you read and it feels like almost every second pregnancy ends with this.😢 And as if all women have gone through this at least once. Although my sister, for example, had two pregnancies and both were successful - two children! But maybe she was just lucky. I'm afraid to go to the ultrasound, they will suddenly say that everything.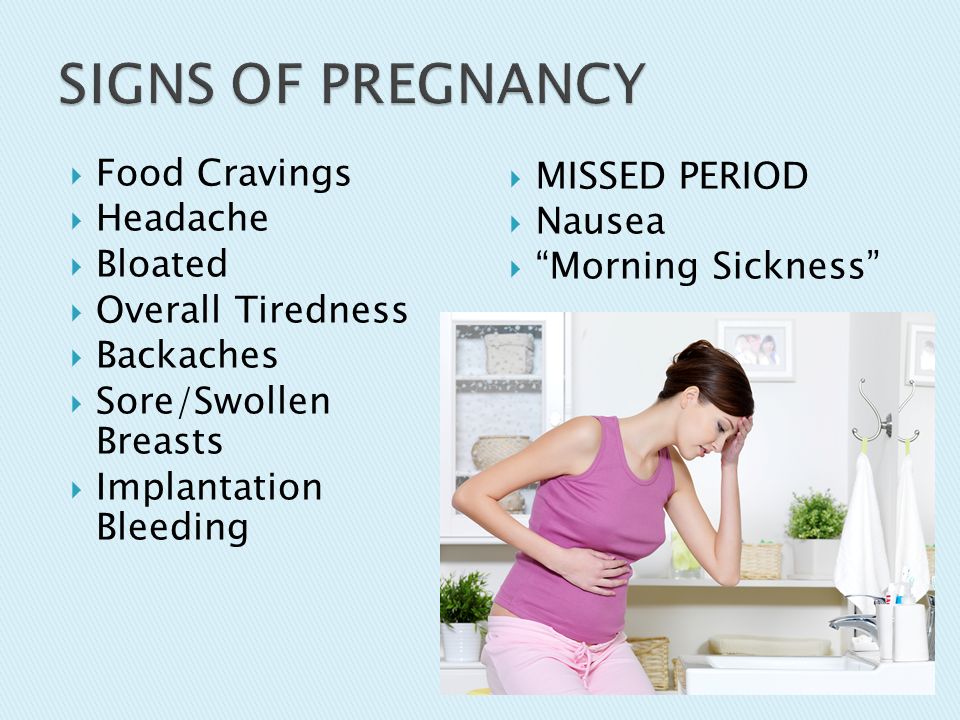 😢 Russ…

0 121632

very sore chest

Complain

April 8, 2012 19:19 at I want a baby

//Girls, how to get rid of chest pain before M??? it didn't happen before, and after a miscarriage, it began to hurt a lot for 1.5 weeks, but the closer M, the less the chest hurts ... again suffered with pain, tomorrow M should begin ... today the pain is already weak ... only the nipples hurt (((( I thought suddenly B, but the test today was negative, and it hurts less ... ((

0 0765

Is it possible to get pregnant immediately after a miscarriage?

Complain

November 27, 2013 08:07 am at Personal Journal

I had a STD, miscarriage on 10/25/13. In November, on the 10th, there was an unprotected PA (I didn't believe my inner voice that I could get pregnant, and indeed I really "wanted"). The day before the expected menstruation, the chest began to hurt (as usual before the months).
Menses never came. Yesterday, on the 4th day of delay, I took a test (for complacency that I was not pregnant). My eyes popped out of their sockets when I saw //. By the way, before the miscarriage, when I was pregnant, all the tests showed a negative result, and the ultrasound showed a short-term pregnancy. In general, my gynecologist will kill me, because she said to wait 3 months to conceive.

0 361498

after a miscarriage...

Complain

November 13, 2014 17:00 at I want a baby

I had a miscarriage on October 31st, the term was short, 3-4 weeks. I know that everything came out, I did it after two ultrasounds. The last days my chest hurts, yesterday it generally increased in size. Even the last few days I feel sick, as we eat something, it stops. What's this? I'm going crazy? or I don't want to let go that there is no pregnancy, that is, strong self-hypnosis ...

1 23620

My chest hurts wildly, I can't take it anymore I remember when M came to me normally and on time.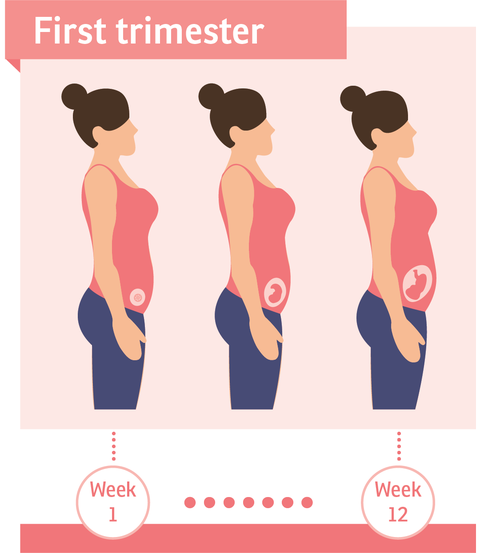 After the last miscarriage in October last year, everything is always through w ... y (After the miscarriage, as always, the cycle went astray, so I left 3 cycles, went to the doctor, I was given a choice: 3 a cycle on OK (Regulon) or 3 cycles on progesterone from 16 to 26 dc. Of course, I chose a prog, which I later regretted terribly, on it M came earlier than necessary, I did not have time to take it before the 26th cycle, as they came, God is weak, though not as painful as always.After 3 cycles on the prog, the cycle went completely and completely (you can't say otherwise.) So that you understand finish ...

0 751572

No chest pain..

Complain ... I'm afraid of a girl. Last time after this, a miscarriage occurred 2 days later ((((maybe I'm suspicious and just cheating ... how did her breast behave at the beginning of pregnancy?

0 591779

The first period after a miscarriage.

Complain

April 23, 2018 09:56 am at Personal Journal

Good morning everyone! =) On March 31, I had a spontaneous miscarriage at 3 weeks.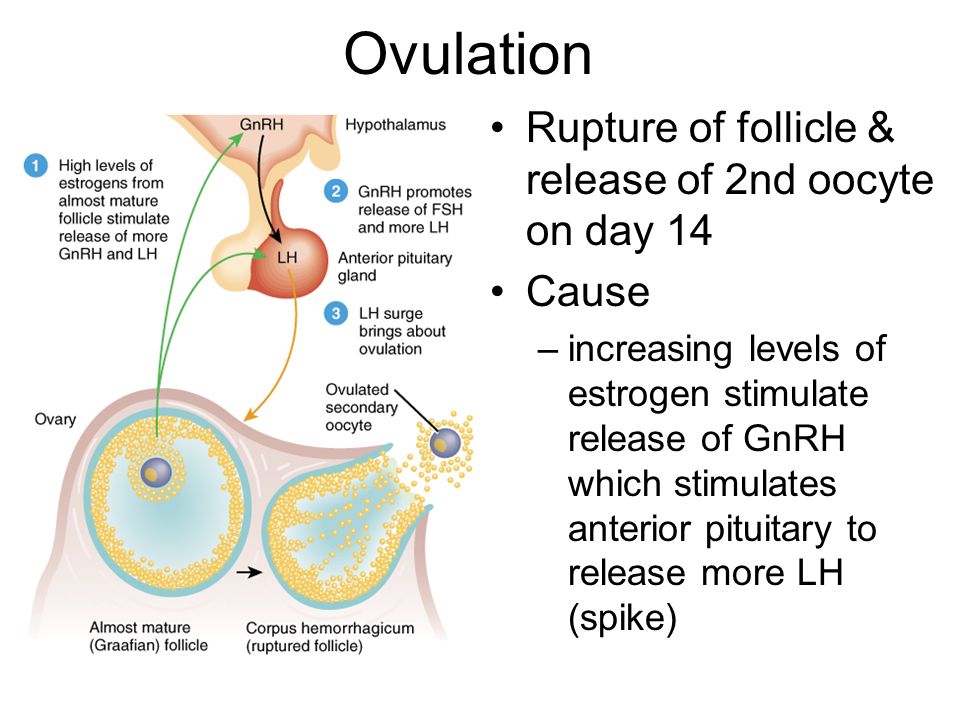 When to expect a trace of menstruation and from which day to count the cycle in general? Since the onset of bleeding or should the cycle be the same as before? Pulls the lower abdomen in the morning for a week, as before menstruation. My chest starts to hurt and I feel sick. I suspect that I'm pregnant again (because all the signs appear again, but it's all so easy to confuse.) I did the test 4 days ago. It was negative, but in the morning a ghost appeared there. I think that soon I will do more, if they do not start. The doctor was on vacation and did not advise me on this topic. And how does the first menstruation go? Thanks for answers.

0 1312

Subject: new B after miscarriage! The question is not for me

complain -5 weeks, they made a vacuum, a few days later she was on an ultrasound, everything is perfectly clean ... they started sleeping openly from last Sunday (they really want a baby) and today she is doing a test, it is positive! Maybe she is pregnant or are these echoes from that pregnancy? And a few days ago her chest started to hurt again

0 12125

no period after miscarriage

Complain

January 10, 2022 00:32 at Personal log

hello girls.
I had a miscarriage on November 26 last year. and so far my "girlfriends in red" have not shown up and there are not even any hints. 46 days have passed. instead, for the third day, the chest has been very sore and swollen. there are some white discharge. I feel uncomfortable, as if I have a cold. but the tests are empty maybe someone had a similar case? I'll wait up to 50 days and if M doesn't come, then I'll make an appointment with a doctor.

0 2154

ceased to hurt the breasts

complain

January 14, 2018 17:46 at Personal journal

Girls, we plan to be 2.5 years after a miscarriage. when I was checked, I had a full-fledged O and to M, my breasts filled up and increased. Then the doctor spread his arms and sent us free swimming for half a year)) and now it's 4 cycles - it doesn't hurt, it doesn't pour, the cycle is stable, and it hangs itself and that's it))) is this normal or maybe O has stopped advancing?

0 2345

After a miscarriage comes milk.
..

Complain frozen pregnancy. 2 days have passed, I won't and don't want to describe my state of mind, I think many will understand me. The physical pain has almost gone, but in my soul ... Today there is a new misfortune, my breasts hurt wildly, now I saw that milk began to drip. I am in shock, tears again ... I am no longer pregnant, but there is milk for my baby ... Girls, I don't know what to do, express or bandage, the brain doesn't understand something at all, tell me ??

0 1611366

Dostinex after miscarriage. Milk is flowing.

Complain

31 December 2017 13:58 at Mothers who have lost children

Hello everyone! And with the coming!! I had a miscarriage at 22 weeks (I gave birth on December 25). Milk came, at first the breasts simply filled up and hurt. The doctor prescribed dostinex 1/2 tablet 2 times a day (two tablets in total). The day before yesterday the milk began to leak. Little by little.
Today I woke up in a puddle. But on the other hand, the chest became softer and lighter. And it doesn't hurt. How long after taking Dostinex did your milk burn out? I was told that if it remains in a week, then the course should be repeated.

1 172250

Chest hurts

Complain

25 January 2012 20:42 at I want a baby

= Hello girls! I have the same problem and a long story! half a year ago there was a miscarriage for a period of 5 weeks, the pregnancy was the first, right now I'm planning a pregnancy, everything was examined, everything is in order, only they found ureoplasmosis, they prescribed treatment (Unidox salutab, Wobenzym, linex, betodin suppositories, metranidazole 14 days). Tomorrow I drink the last day almost immediately after the start of treatment, my chest began to ache (it does not hurt to touch it painfully), my chest became swollen, it became elastic, my husband and I were within 3 days after the end of menstruation, we did not use protection, but he did not finish me.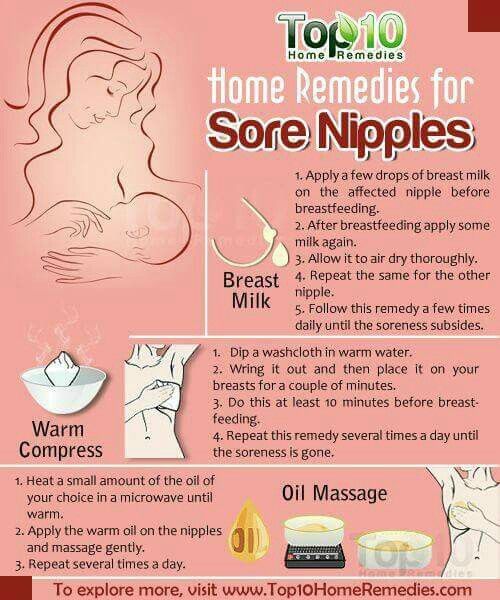 the other day should go monthly, tell me if anyone had this. Could this be a sign of pregnancy, I'm very worried because I drank ...

0 271752

After a miscarriage.

Complain

March 15, 2014 11:41 am at Personal Journal

Good afternoon, girls! Tell me please! Maybe someone in the know ... I had a complete miscarriage at an early stage (4-5 weeks), the bleeding began on March 7, ended yesterday. But the signs of pregnancy have not gone away. Nausea and dizziness, soreness of the chest and susceptibility to smells. All this is slowly increasing every day (just a little bit). My stomach doesn't hurt at all! Tell me, please, is this how it should be? When will the symptoms go away?

0 39542

Delay after miscarriage!

Complain

13 April 2014 15:25 at Personal Journal

Girls good day to all! I have such a question, on February 27, 2014 I had a miscarriage for a short period of time, they didn't clean it, normal periods came on March 11, 2014.
On April 11, 2014, monthly periods were supposed to come, but they were not there. My chest hurts, my stomach sips, but not as much as it used to be before menstruation. Tell me, who has come across such a situation, can I be in position again, or is it just a failure! I don't want to go to the doctor yet, I'm afraid that it can do harm if there is still a pregnancy. Thanks in advance for your replies!

0 4383

Pregnancy immediately after miscarriage!!!

Complain

January 3, 2016 13:04 at Personal Journal

Girls On November 17, there was a miscarriage at 2-3 weeks, the reason is not clear! In December, I was waiting for my period, but they never came, my chest hurts, I feel sick all the symptoms of pregnancy today I took a test and // strips, I am extremely happy because the pregnancy is desired but I am very afraid !!! Can you please let me know how the pregnancy went?

0 321018

This page contains the most popular posts and comments of our users on the topic "After a miscarriage, the chest hurts.