How to tell what color eyes your child will have
When Do Babies' Eyes Change Color?
You've waited so long for this moment — looking into your newborn's eyes for the very first time. What's interesting to know is that the eye color your baby was born with may be his final eye color, or it may not be: the color may change over the coming months and years.
If you're wondering when do babies' eyes change color and whether your baby's eye color will take after your eyes, your partner's eyes, or perhaps one of the grandparents' eyes, read on!
We'll explain what impacts eye color, why it may take time for your little one's eyes to reach their final color, and when you might finally know what color your baby's eyes will be.
What Is Eye Color?
Eye color actually refers to the appearance of the iris, which is the muscular ring that surrounds the pupil (the black part) of each eye. The iris helps controls the amount of light that enters the eye. The color of the iris can range from very pale blue all the way to very dark brown.
Your baby's pupils will always be black, and the sclera (the whites) of your baby's eyes will almost always be white — unless, for example, she's ill with jaundice, causing a yellow color, or her eyes have some sort of inflammation and are pink or red.
related baby tool
Keep an eye on your baby's average growth by tracking height, weight, and head circumference with our simple tool.
Fill out your baby's details*:
What is your child*
Boy Girl
This is a mandatory field.
Age (between 0 and 24 months)
This is a mandatory field.
Weight (lbs.)
This is a mandatory field.
Height (in.)
This is a mandatory field.
Head circumference (in.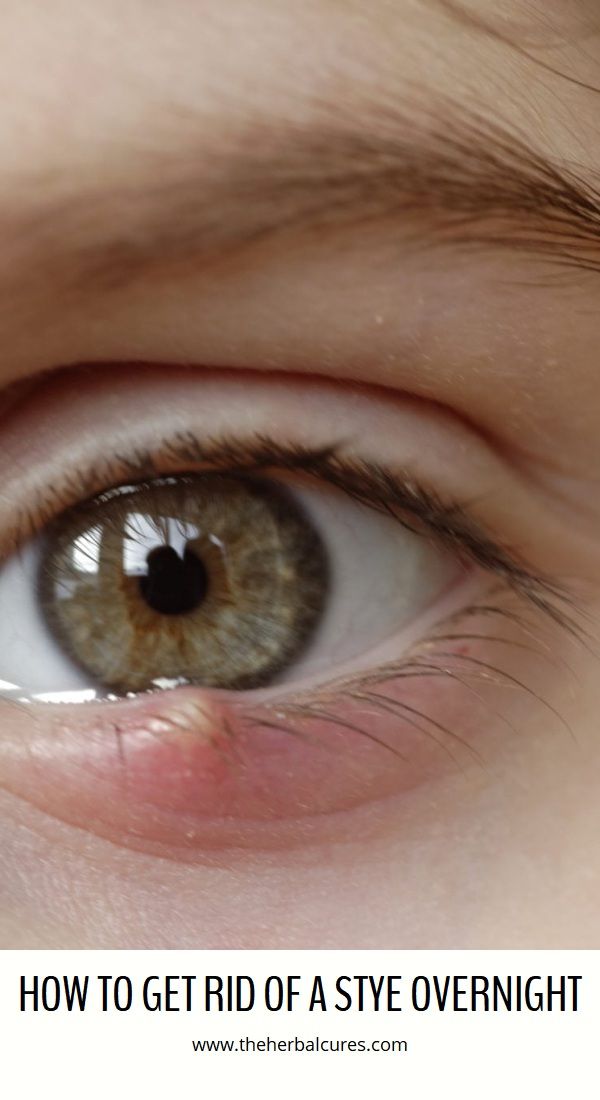 )
This is a mandatory field.
*Input details of your baby's last measurements. **Source: World Health Organization
What Color Eyes Are Babies Born With?
The color of babies' irises actually depends on melanin, a protein secreted by special cells called melanocytes that also give your baby's skin its color. Babies whose heritage is dark-skinned are usually born with brown eyes, whereas Caucasian newborns tend to be born with blue or gray eyes.
Since melanocytes respond to light, at birth a baby may have eyes that appear gray or blue mostly due to the lack of pigment and because he's been in a dark womb up until now. As he's exposed to more light, over time (even several years) his eye color can change.
If the melanocytes secrete just a little more melanin, this baby may end up with blue eyes. Just a little more melanin and his eyes will be green or hazel.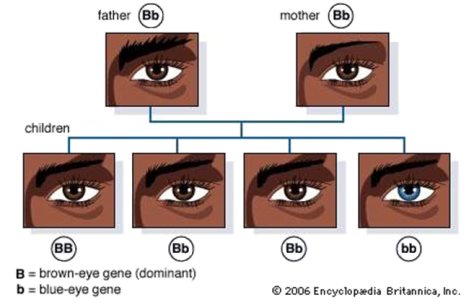 Brown eyes, which are the most common, are the result of very active melanocytes secreting lots of melanin. Brown eyes are likely to remain brown throughout life.
When Do Babies' Eyes Stop Changing Color?
It takes about a year for the melanocytes to finish their job and for the final color to come in. While the rate of color change does slow down after 6 months, the color can still change after this time.
Sometimes the color change can continue for several years before the eye color becomes permanent.
What Color Will Your Baby's Eyes Be?
Eye color is determined by genetics. One specific chromosome is largely responsible for determining eye color. It carries two genes, one that determines the amount of melanin in the iris, and the other that controls the activity of the melanocytes. These genes act together in determining eye color.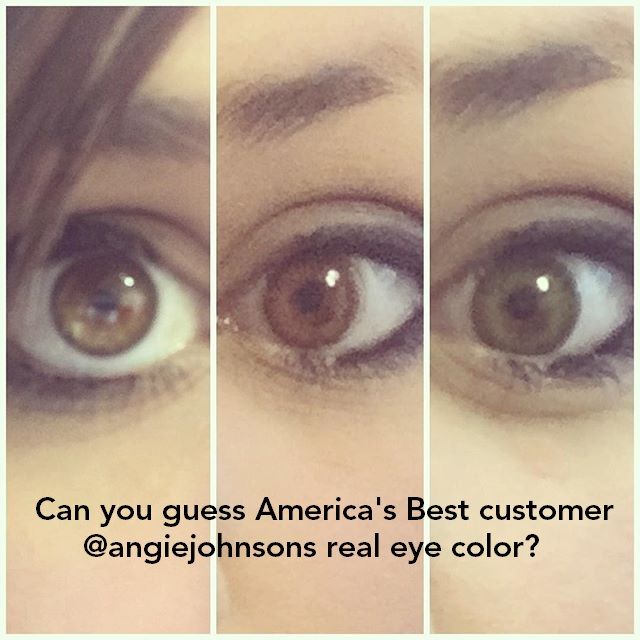 Some other genes play smaller roles.
You can't necessarily predict your baby's eye color just by looking at your own eye color and your partner's eye color, but sometimes your prediction may come true — it's all a game of genetics.
Here are some possibilities when it comes to your baby's eye color:
If you and your partner both have blue eyes, your baby is highly likely to have blue eyes.

If you and your partner both have brown eyes, your baby is highly likely to have brown eyes.

If one of your baby's grandparents has blue eyes, your baby's chances of having blue eyes is higher.

If you have blue eyes and your partner has brown eyes, or vice-versa, your baby's odds are about even for either eye color.
Your baby's eye color is just as unique as she is! No matter what color your baby's eyes end up being, you'll simply love gazing into them. We hope you had fun learning a little bit about the genetics behind your baby's eye color.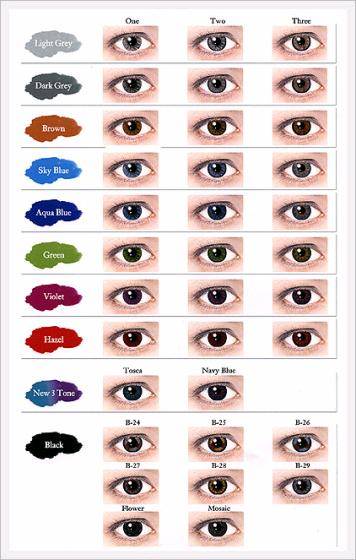 In just a little time, your baby's final eye color will reveal itself. This is just one more of her many physical and personality traits that will start to unfold before your eyes in the months and years to come.
During the time your baby's eye color is going through changes, you'll be changing lots of diapers. Get rewarded for your purchases with the Pampers Club app. Download the app to turn diapers and wipes into rewards like coupons, cash back, and more.
What Color Eyes Will My Baby Have?
Ever wonder what your baby is going to look like? Though tools like face swaps are just for fun, this eye color chart can provide some clues.
Have you ever tried one of those online generators to determine what your baby will look like before he/she is born? The results can be pretty hilarious when you see your nose combined with your partner's 5 o'clock shadow. Unfortunately, these tools are just for fun—they can't show you what baby's smile will look like. But certain tools, like an eye color chart, can provide some clues.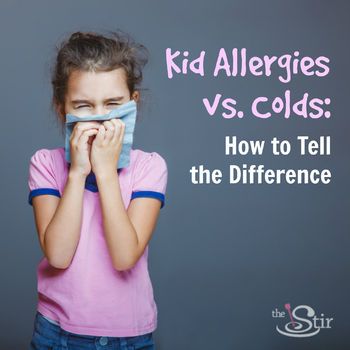 Eye Color Chart: What Color Eyes Will My Baby Have?
There's nothing like daydreaming about what your unborn baby will look like before he or she enters the world. Unfortunately, there is no way to know for sure what color eyes your little one will have. Even an eye color chart can't tell you with 100 percent certainty.
Ultimately, the color of a baby's eyes depends on two things: the parent's genes and the way they mutate the moment baby is conceived.
Though recent research suggests that genetics play a much more complicated role in baby's eye color  is much more to baby's eye color than  more than just the parents' eye color that affects baby's eye color, the general rules are as follows:
Two blue-eyed parents are very likely to have a blue-eyed child.
Two brown-eyed parents are more likely to have a child with brown eyes.
If one of the grandparents has blue eyes, the chances of having a blue-eyed baby increase slightly.
If one parent has brown eyes and the other has blue eyes, eye color is more of a toss up.
Love the guessing game? This eye color chart can be a fun way to determine what color eyes your baby is most likely to have.
Baby Eye Color Chart
Eye Color Chart- What Color Eyes Will My Baby Have post by Mama Natural post
Get free updates on baby's first year! – Free Updates on First Year [In-article]
Sign me up!
What Determines Eye Color?
Though eye color is an inherited trait, it is a bit more complex than looking at an eye color chart. Mom's eyes + Dad's eyes = Baby's eyes. According to the latest research, 11 genes contribute to the color of those adorable peepers.
The genes associated with eye color are involved in the production and storage of melanin, which is the amount of pigment occurring in the hair, skin, and iris of the eye.
Brown-eyed people have a large amount of melanin in their iris, while people with blue eyes have a small amount. Several variations in the genes can either reduce or increase the melanin. And when these genes interact with each other, crazy things can happen. For example, it isn't unheard of for two brown-eyed parents to have a blue- or a green-eyed child, or two blue-eyed parents to have a brown-eyed child.
The inheritance of eye color is more complex than originally suspected because multiple genes are involved. While a child's eye color can often be predicted by the eye colors of his or her parents and other relatives, genetic variations sometimes produce unexpected results. (source)
But just like your baby, eye color research still has a lot of growing up to do—there are several thousand genes involved in iris development currently under investigation.
baby eye color, four babies featuring different eye colors
Are All Babies Born With Blue Eyes?
In the U. S., only 1 in 5 Caucasian adults have blue eyes, but most are born blue-eyed. (source)
Ever heard the term baby blues? That phrase makes a little more sense when you know that most Caucasian babies are born with blue (or gray) eyes.
Why? Special cells called melanocytes secrete melanin in our hair, skin, and eyes. And because melanocytes respond to light, the amount of melanin in the body increases as we are exposed to more light. When melanin increases, skin, hair, and eyes get darker. After spending more than nine months in a dark womb, baby has very low levels of melanin, and therefore, has very light skin and eyes. (source)
African American, Latin, and Asian babies can have blue eyes at birth, but it's much less likely. If anything, they will have gray eyes, very dark blue eyes, or brown eyes.
"Darkly-pigmented individuals usually have brown-eyed babies, because the babies have more pigment to start out with." — Norman Saffra, Chairman of Ophthalmology at Maimonedes Medical Center in Brooklyn, N. Y.
Why Do Some Babies Have Two Different Colored Eyes?
There are exceptional cases where a baby is born with two different colored eyes, or one eye is half brown and half blue. Ever looked closely at Kate Bosworth or Mila Kunis' eyes? Stunning, right? As exotic and beautiful as this trait is, contact your doctor if this is the case with your baby. This is called heterochromia, which can be a totally normal phenomenon caused by genetic changes, but sometimes, it can indicate a problem with eye development, or can be a result of a disease or injury to the eye. (source)
Anatomy of the Human Eye
Anatomy of the Human Eye, reference for baby eye color chart
Does Baby's Eye Color Affect Their Personality?
As surprising as it may be, psychologists have connected colors and patterns in the eye to personality traits.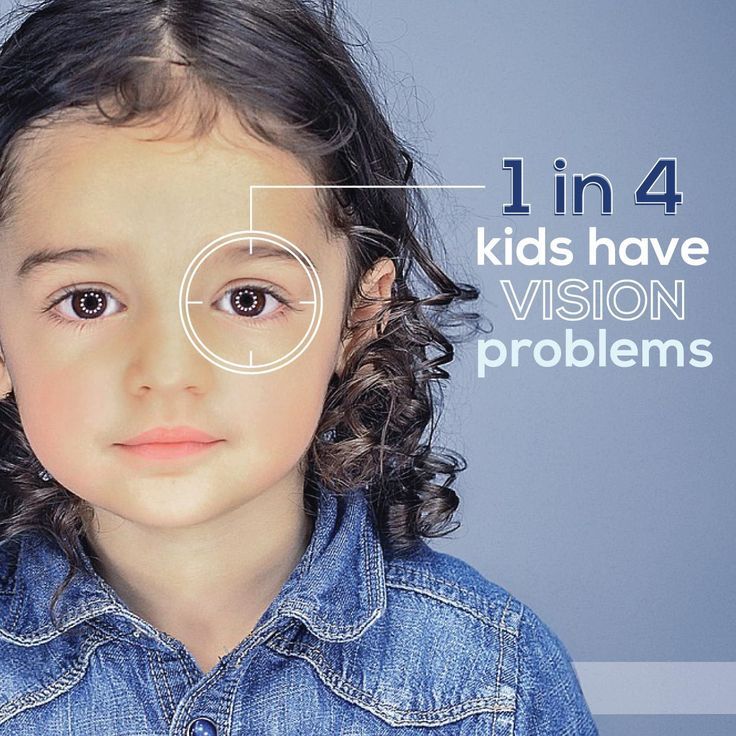 Researchers at Orebro University in Sweden found that patterns in the threads that radiate from the pupil (known as a crypt) and contraction furrows (lines curving the outer edge) can predict a person's character.
Those with densely packed crypts tend to be more warm-hearted, tender, trusting, and likely to sympathize with others. Those with more contraction furrows were more neurotic, impulsive, and likely to give in to cravings.
How to Predict Eye Color
(image source)
How can this possibly be, you may ask? The genes responsible for the development of the iris also help shape the frontal lobe of the brain, which influences personality.
Since it may be a little hard for you to determine how densely packed your child's crypt is, there are a few more correlations found in science that may help you predict personality. A study in Current Psychology showed that people with darker eyes are more agreeable.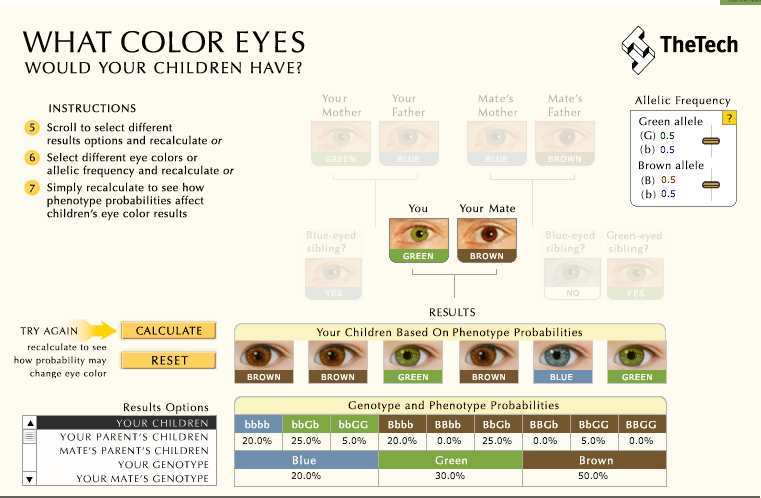 And another study found that people with very dark eyes tend to be better at sports that involve hitting targets. Why? Melanin acts as an insulator for connections between brain cells. The more you have, the quicker the brain may work.
Where does that leave blue-eyed babes? Researchers at the University of Pittsburgh found that women with lighter-colored eyes seem to tolerate pain better during childbirth and handle the stress better than the dark-eyed mamas.
How to determine what color the child's eyes will be: table
Health
Photo

WeAre/Shutterstock
When a child is just born, he really does not see anything. Vision is formed only by six months. And the color of the eyes, meanwhile, also changes: at birth, the baby's eyes are often dull gray or blue, and over time, the shade becomes clearer.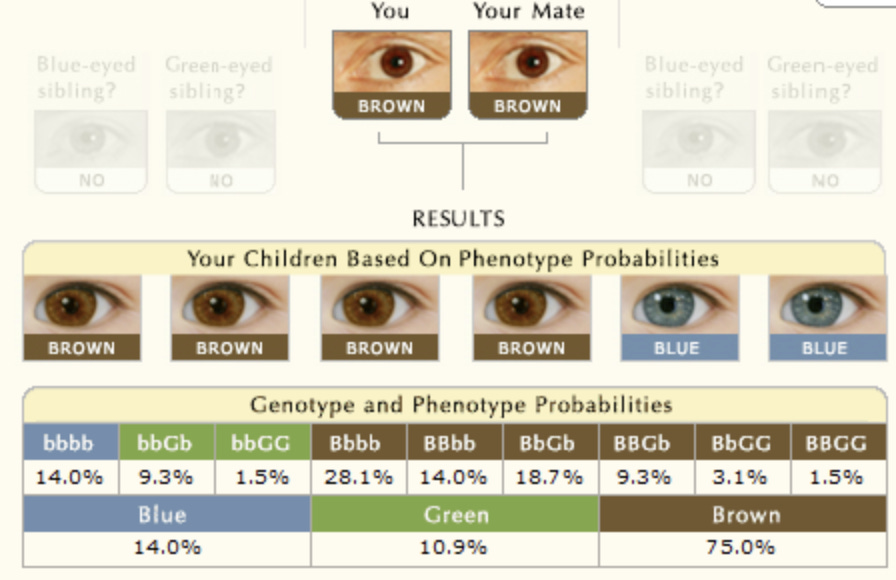 And often blue-eyed angels turn into brown-eyed handsome men.
And there are quite unusual colors: for example, when Elizabeth Taylor was six months old, her mother noticed a rare purple tint in her eyes. And so he remained for the rest of his life. By the way, this was not the only anomaly with the eyes of Elizabeth Taylor: she was lucky to be born with a double row of eyelashes.
"Many babies are similar precisely in the heavenly color of the iris. It's all about the amount of melanin pigment, which is responsible for eye color and which is determined by heredity. The more it is, the darker our eyes. Only by the age of three can you accurately know the color of a child's eyes. Here, too, a reservation is needed: it happens that the color of the eyes changes at 10 years old, and sometimes even at 40 years old. It's rare, but it does happen."
The density of the fibers of the iris and the location of the vessels also affect the final shade. More melanin in the front layer will make the eye color darker (black, brown and related).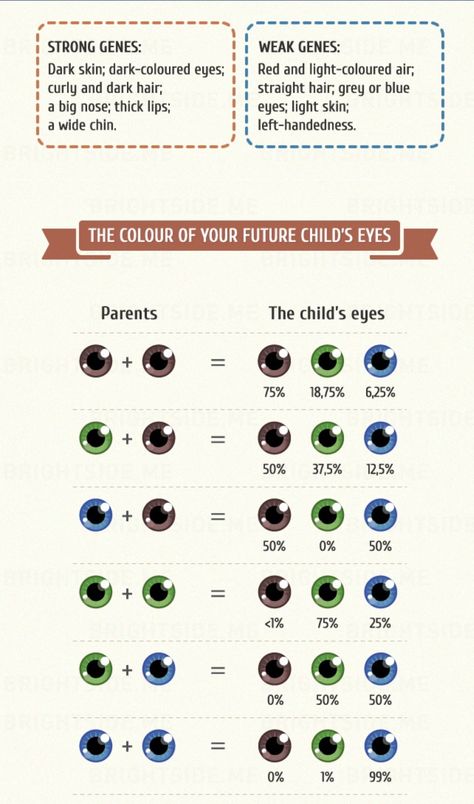 And if there is less pigment, then the shade will be lighter - usually green or blue.
Whose genes will win?
Scientists have found that as many as 16 genes acting in tandem affect the color of a child's eyes in the future. Such a figure makes it difficult to give an accurate forecast of what shade the eyes of the crumbs will be.
"From our 9th grade biology course, we remember hereditary traits," the pediatrician explains. - Dominant ones include brown eyes, a hooked nose, dimples on the cheeks, long eyelashes, while recessive ones include blue eyes, a snub nose, thin lips, etc. If the mother and father have both dominant genes, then it is more likely that the child will be born with dark eyes. But it's not as easy as the teachers taught. Mom and dad pass on only part of the genetic material to the baby. Even minor changes in the genome can give the baby a unique color. There are rare cases when blue-eyed parents have children with brown eyes.
See also: "5 ways to find out how tall a child will be"
Photo

Dragana Gordic/Shutterstock
Eye color determination table
the color of the child's eyes in the future.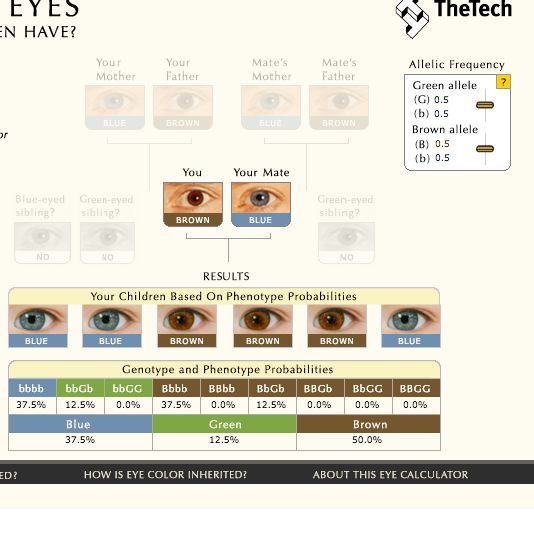 Modern scientists criticize this calculation, arguing that there is no such thing as a 0 percent probability. There is a very small chance that in the union of a blue-eyed man with a brown-eyed woman, a girl with green eyes, like Scarlett O'Hara, will be born. There are cases (of course, from a series of one in a million) when a brown-eyed child was born to green-eyed parents. And yet, patterns exist.
What else affects eye color
And these are not lenses. Nationality, clothing, stress, age, makeup, proper nutrition - this is what also affects a person's appearance, including the eyes.
Grief or joy makes our gaze more expressive, to some extent this is due to the fact that tears moisten the whites of the eyes.
Hormonal changes are one of the reasons why the eyes become chameleons.
Diet also matters, but it affects the color of the protein rather than the iris. Doctors believe that cloudy and yellow eyes indicate a malfunction of the intestines.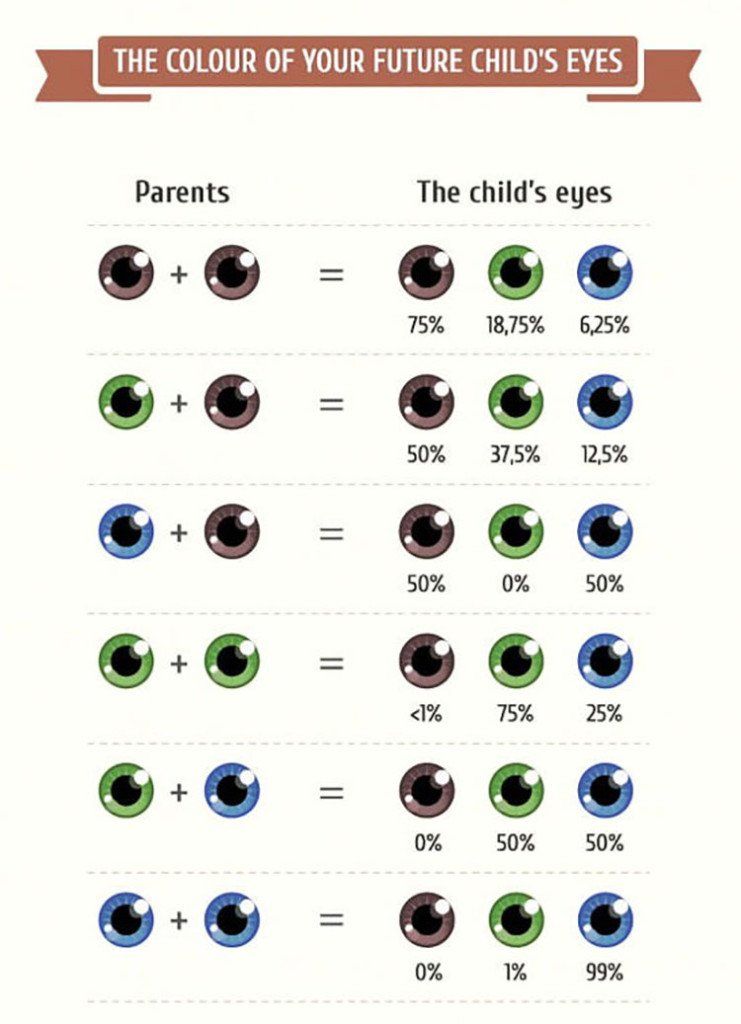 Olive oil, nuts, spinach, seafood not only give youth to the eyes, but make them more expressive.
Read also: "A geneticist told how to determine the hair color of an unborn child"
Blue, blue, cornflower blue eyes are most often found in residents of Northern Europe - Estonians, Germans, Finns, Danes. Today, exactly half of the Russian people are blue-eyed, and earlier in Russia there were even more of them. For example, in the chronicle of the Byzantine writer of the end of the 10th century, Leo the Deacon, there is a mention of the appearance of Svyatoslav. The prince was short, snub-nosed, with "shaggy eyebrows and light blue eyes."
There are the most brown-eyed people in the world. By the way, Hans Eiberg, professor of molecular medicine from Denmark, shocked the whole world with his discovery in 2008. It turns out that the blue iris is a genetic mutation that appeared about 10 thousand years ago. Before that, all the inhabitants of the planet had brown eyes.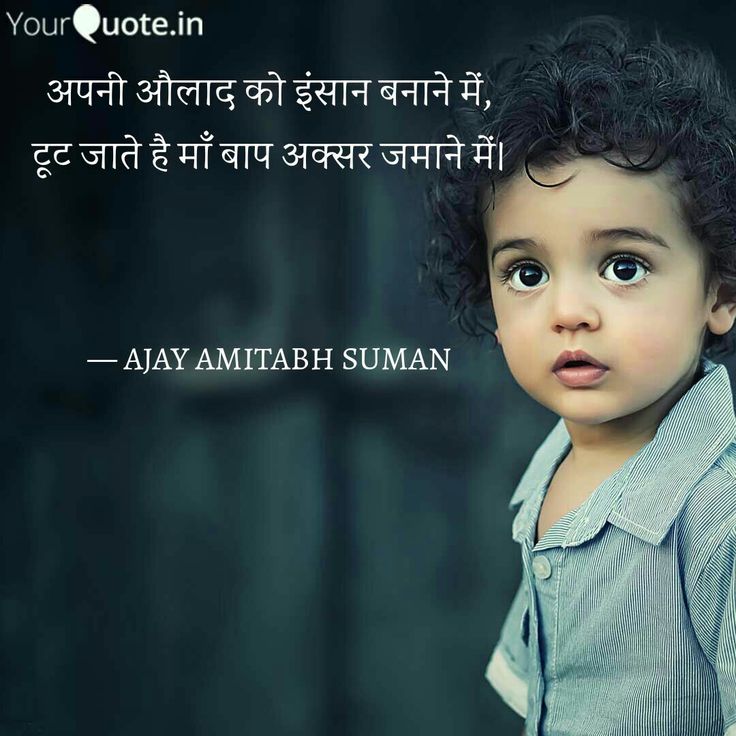 It turns out that the blue-eyed descended from one person.
Only 2% of the world's population has green eyes. It is this shade that is more common among residents of Russia, Spain, Ireland, Brazil, Pakistan.
Julia Evlia Evtheeva
---
Tags
Question to the pediatrician
How to determine what color the eyes will be in the child ›Articles and News How the future baby will look like, parents begin to guess long before his birth: who he will look like, how tall he will grow, what color his eyes and hair will be. And some things are indeed predictable.
As you know, most children are born with light blue eyes, which can later change their color to brown, gray or even green. There are many schemes on the Internet that offer to "add" the color of the eyes of the father and mother and see how likely the child will have blue or green eyes. In fact, everything is not so simple here.
What eyes can be like
Eye color is determined by the pigmentation of our iris. It consists of an anterior (mesoderm) and a posterior (ectodermal) layer. In the anterior is the stroma (vascular fibrous tissue layer), in it are cells containing the pigment melanin. The color of the eyes will depend on the nature of the distribution of pigments in this layer. Interestingly, the back layer always has a dark color, the only exception here is albinos.
The logic is simple: the more melanin in the iris, the darker the eye color will be. The most common eye color in the world is brown. Following are people with blue, blue, black and gray eyes. It is quite rare to find amber, green, olive colors. The most uncommon shades are yellow and purple.
Eye color may change throughout life. So, in blue-eyed newborns, by 3-6 months they can darken. This is due to the accumulation of melanocytes in the iris. The result - in front of you is already a brown-eyed or gray-eyed baby.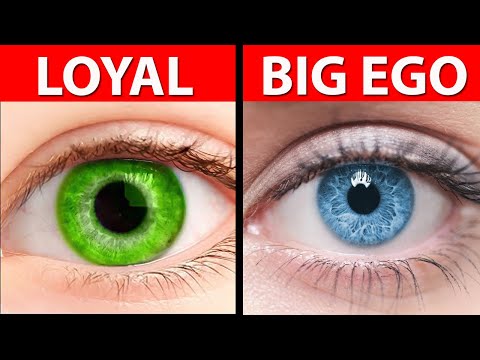 The final color of the eyes is established by 10-12 years.
In adulthood, a person's eye color may change due to any disease. The iris darkens or brightens as a result of cancer or other rare diseases.
What genes will tell you
A lot of things. For example, it is officially believed that the blue color is determined by a mutation of one gene, another is already responsible for brown, a third gene is responsible for a possible brown or blue color, and so on. Recent studies by scientists prove that there are regions in at least six genes that can predict eye color.
- The genetics of eye color is very complex, there are many genes (probably they are responsible not only for color), they are on different chromosomes, and so on. The general thesis that the darker the color of the eyes, the more dominant it is is absolutely true, but in the case of light shades - green, gray, blue, such logic already works with difficulty, - explains a researcher at the ICBFM SB RAS, teacher at NSU, STSC NSU , candidate of biological sciences Sergey Sedykh .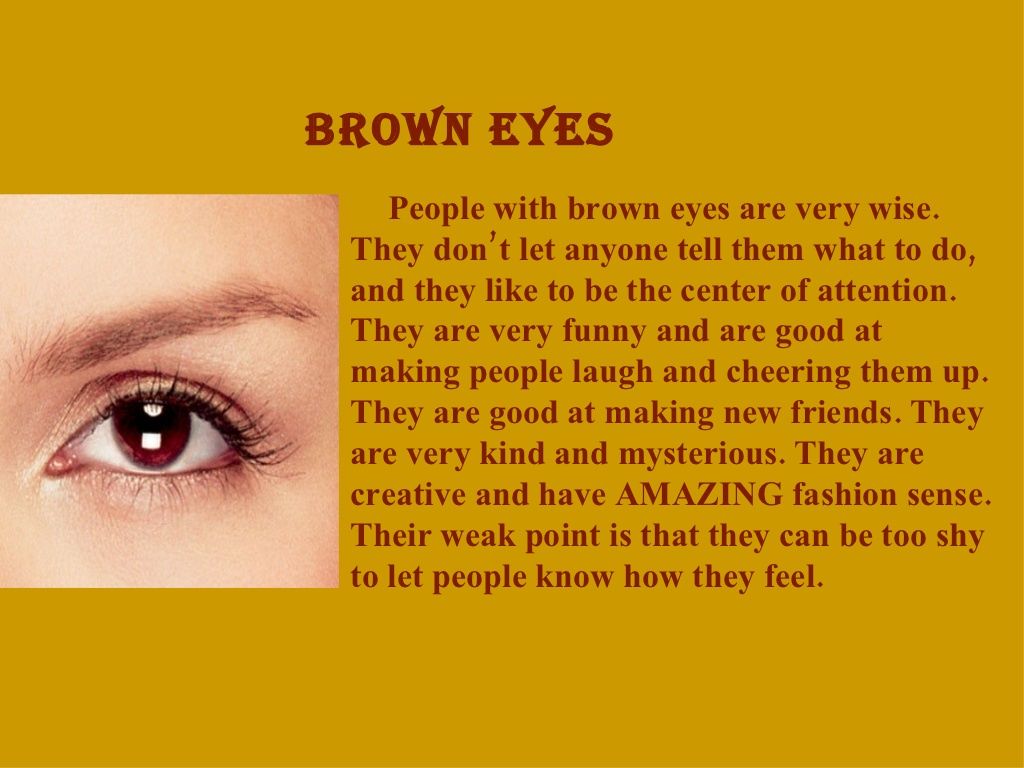 A carrier of the "black eyes" gene is more likely to have children with black or at least dark eyes. Parents with blue eyes will have babies with the same blue or light eyes. And in cases with "strange" colors, the probability strongly depends on how well this type of color is studied, the expert says.
- Is it possible to accurately calculate what color the baby's eyes will be? There is no definite answer to this question. If we know what color the eyes of the parents of the wife and husband were at least two generations ago, then we can assume in what range the eye color in children can be. From the aspen, oranges will not be born, as they say. New variants of different forms of the same gene (alleles) do not arise by themselves. We are the result of the combination of our parents' genes. And the predictive power of genetics is the greater, the deeper we can look into the pedigree, the biologist summed up.
Thousands of years ago we were all brown-eyed
Surprising fact, but true.