What does diarrhea in breastfed babies look like
Diarrhea (0-12 Months)
Is this your child's symptom?
Sudden increase in the number and looseness of stools
Diarrhea means 3 or more watery or very loose stools. Reason: 1 or 2 loose stools can be normal with changes in diet.
Causes of Acute Diarrhea
Virus (such as Rotavirus). An infection of the intestines from a virus is the most common cause.
Bacteria (such as Salmonella). Less common cause. Diarrhea often contains streaks of blood.
Giardia (a parasite). More likely in child care center outbreaks.
Antibiotic Diarrhea. Many antibiotics cause mild diarrhea. This is not an allergic reaction. Keep giving the antibiotic. Call your doctor if any serious symptoms occur.
Serious Causes. Most bacterial diarrhea goes away on its own. A few can cause a severe large bowel infection (such as Shigella colitis). C. difficile is a serious cause that can occur after being on strong antibiotics.
Serious Complication: Dehydration. This is the health problem where the body has lost too much fluid. (See below for more on this).
Causes of Recurrent Diarrhea
Cow's Milk Allergy. Can cause loose, slimy stools in babies. Can be blood-streaked. Starts within the first 2 months of life. Need to avoid cow's milk formulas.
Lactose Intolerance. Lactose is the sugar in milk. Many people cannot absorb lactose. The gut bacteria convert the lactose to gas. The main symptoms are a lot of gas, loose stools and stomach bloating. Onset usually at age 4 or 5. This most often runs in the family (genetic).
Diarrhea Scale
Mild: 3-5 watery stools per day
Moderate: 6-9 watery stools per day
Severe: 10 or more watery stools per day
The main risk of diarrhea is dehydration.
Loose or runny stools do not cause dehydration.
Frequent, watery stools can cause dehydration.
Dehydration: How to Know
Dehydration means that the body has lost too much fluid. This can happen with vomiting and/or diarrhea. A weight loss of more than 3% is needed. Mild diarrhea or mild vomiting does not cause this. Neither does a small decrease in fluid intake.
Dehydration is the most important complication of diarrhea. Dehydration is a reason to see your doctor right away.
These are signs of dehydration:
Decreased urine (no urine in more than 8 hours) happens early in dehydration. So does a dark yellow color. If the urine is light straw colored, your child is not dehydrated.
Dry tongue and inside of the mouth. Dry lips are not helpful.
Dry eyes with decreased or absent tears
In babies, a depressed or sunken soft spot
Slow blood refill test: Longer than 2 seconds. First, press on the thumbnail and make it pale. Then let go. Count the seconds it takes for the nail to turn pink again. Ask your doctor to teach you how to do this test.
Fussy, tired out or acting ill. If your child is alert, happy and playful, he or she is not dehydrated.
Diarrhea in Breastfed Babies: How to Tell
Diarrhea in a breastfed baby is sometimes hard to tell.
Normal breastfed stools are loose (often runny and seedy). Stools are yellow, but sometimes can be green. The green color is from bile. Runny stools can even be bordered by a water ring. These are all normal stools.
Breastfed babies often pass more than 6 stools per day. Until 2 months of age, they may pass a stool after each feeding. But, if stools suddenly increase in number and looseness, suspect diarrhea. If it lasts for 3 or more stools, the baby has diarrhea.
If the stools contain mucus, blood or smell bad, this points to diarrhea.
Other clues to diarrhea are poor eating, acting sick, or a fever.
Diarrhea in Formula-Fed Infants: How to Tell
Formula-fed babies pass 1 to 8 stools per day during the first week. Then it starts to slow down to 1 to 4 per day. This lasts until 2 months of age.
The stools are yellow in color and thick like peanut butter.
Suspect diarrhea if the stools suddenly increase in number or looseness. If it lasts for 3 or more stools, the baby has diarrhea.
If the stools contain mucus, blood, or smells bad, this points to diarrhea.
Other clues to diarrhea are poor eating, acting sick or a fever.
After 2 months of age, most babies pass 1 or 2 stools per day. They can also pass 1 every other day. They no longer appear to have mild diarrhea.
When to Call for Diarrhea (0-12 Months)
Call 911 Now
Not moving
You think your child has a life-threatening emergency
Call Doctor or Seek Care Now
Dehydration suspected. No urine in over 8 hours, dark urine, very dry mouth and no tears.
Blood in the stool
Constant stomach pain lasts more than 2 hours
Vomits 3 or more times
Age less than 1 month with 3 or more diarrhea stools in past 24 hours
Severe diarrhea. 10 or more watery stools in the last 24 hours.
Fever over 104° F (40° C)
Fever in baby less than 12 weeks old. Caution: Do NOT give your baby any fever medicine before being seen.
Weak immune system. Examples are sickle cell disease, HIV, cancer, organ transplant, taking oral steroids.
Your child looks or acts very sick
You think your child needs to be seen, and the problem is urgent
Contact Doctor Within 24 Hours
Moderate diarrhea. 6 or more watery stools in the last 24 hours.
Stomach pains that do not go away after each diarrhea stool
Fever lasts more than 3 days
Close contact with person or animal who has bacterial diarrhea
Contact with reptile (snake, lizard, turtle) in past 14 days
Travel to country at risk for diarrhea within past month
You think your child needs to be seen, but the problem is not urgent
Contact Doctor During Office Hours
Diarrhea lasts more than 2 weeks
Loose stools are a frequent problem
You have other questions or concerns
Self Care at Home
Mild diarrhea (probably caused by a virus)
Seattle Children's Urgent Care Locations
If your child's illness or injury is life-threatening, call 911.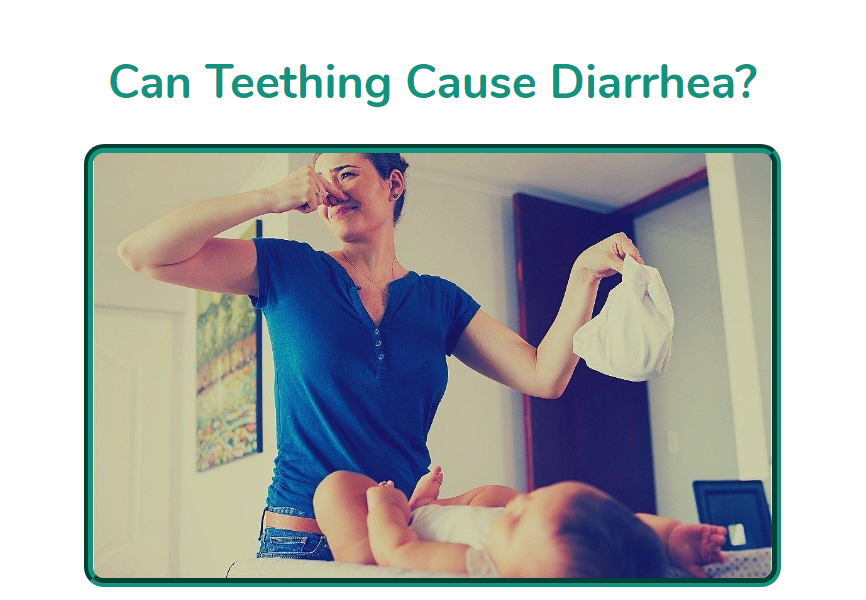 Bellevue
Everett
Federal Way
Seattle
Care Advice for Diarrhea
What You Should Know About Diarrhea:

Most diarrhea is caused by a virus.
Bacterial infections as a cause of diarrhea are not common.
Diarrhea is the body's way of getting rid of the germs.
The main risk of diarrhea is dehydration. Dehydration means the body has lost too much fluid.
Most children with diarrhea don't need to see their doctor.
Here are some tips on how to keep ahead of the fluid losses.

Mild Diarrhea:

Most kids with diarrhea can eat a normal diet.
Drink more fluids to prevent dehydration. Formula or breastmilk are good choices for diarrhea.
Do not use fruit juices. Reason: They can make diarrhea worse.
Solid foods: If on solid foods, eat more starchy foods (such as cereal, crackers, rice, pasta). Reason: They are easy to digest.

Formula-Fed Babies with Frequent, Watery Diarrhea:

Keep giving formula but feed more often. Offer as much formula as your child will take.
Mix formula the normal way. Reason: The formula contains plenty of water and doesn't need more.
Solid foods: If on baby foods, continue them. Cereals are best.

Breastfed Babies with Frequent, Watery Diarrhea:

Give your baby breastmilk more often.
Also, give extra fluid if breast milk isn't keeping up with the fluid losses. You can use formula or ORS (Pedialyte).
Solid foods: If on baby foods, continue them. Cereals are best.

Oral Rehydration Solutions (ORS), such as Pedialyte:

ORS is a special fluid that can help your child stay hydrated. You can use Pedialyte or the store brand. It can be bought in food stores or drug stores.
When to use: Start ORS for frequent, watery diarrhea if you think your child is getting dehydrated. That means passing less urine than normal. Increase fluids using ORS. Continue giving breastmilk, formula or regular milk.
Amount: For babies, give 2-4 ounces (60-120 ml) of ORS after every large watery stool.
Caution: Do not give ORS as the only fluid for more than 6 hours. Reason: Your child will need calories and cry in hunger.

Fever Medicine:

For fevers above 102° F (39° C), give an acetaminophen product (such as Tylenol).
Another choice is an ibuprofen product (such as Advil). Caution: avoid ibuprofen until 6 months or older.
Note: Fevers less than 102° F (39° C) are important for fighting infections.
For all fevers: Keep your child well hydrated. Give lots of cold fluids.

Diaper Rash - Prevention:

Wash buttocks after each stool to prevent a bad diaper rash.
To protect the skin, use an ointment (such as Vaseline or Desitin). Put it on the skin around the anus.

Return to Child Care:

Your child can go back to child care after stools are back to normal.
The fever should also be gone.

What to Expect:

Viral diarrhea lasts 5-14 days.
Severe diarrhea only occurs on the first 1 or 2 days. But, loose stools can last for 1 to 2 weeks.

Call Your Doctor If:

Blood in the diarrhea
Dehydration suspected (no urine in over 8 hours, dark urine, very dry mouth, and no tears)
Diarrhea lasts over 2 weeks
You think your child needs to be seen
Your child becomes worse
And remember, contact your doctor if your child develops any of the 'Call Your Doctor' symptoms.
Disclaimer: this health information is for educational purposes only. You, the reader, assume full responsibility for how you choose to use it.
Last Reviewed: 10/18/2022
Last Revised: 01/13/2022
Copyright 2000-2022 Schmitt Pediatric Guidelines LLC.
Baby poop: Pictures of healthy and unhealthy stools
Community
Getting Pregnant
Pregnancy
Baby names
Baby
Toddler
Child
Health
Family
Courses
Registry Builder
Baby Products
Advertisement
Photo credit: © Luke Mattson / Stocksy United
Baby poop comes in a variety of colors, and those colors can change depending on your baby's diet. Your newborn's very first poop, called meconium, is greenish-black and tarry. Breastfed poop is yellowish, soft, and seedy; while formula-fed poop is thicker and brownish in color. Solid food poop has more substance and a stronger odor.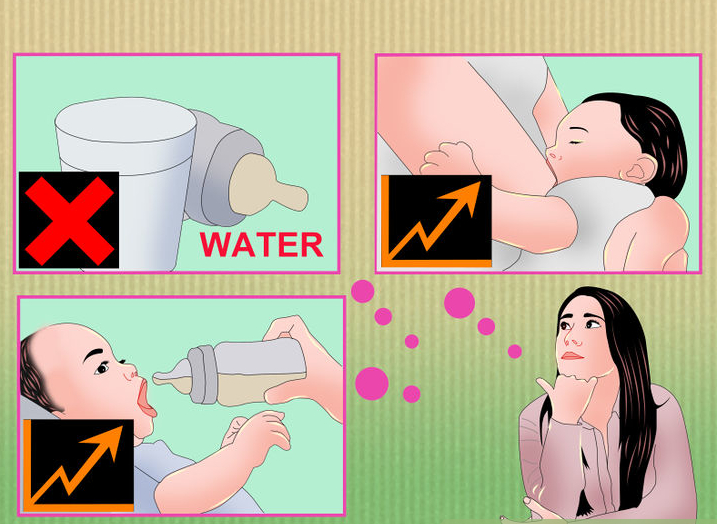 Babies can be constipated and have diarrhea, just like adults, which will make their poop look different than usual. These photos give you the full scoop on newborn poop. (A note for the squeamish: This gallery contains real photos.) 
What should baby poop look like?
Baby poop comes in a wide range of colors and a variety of textures, and deciphering what's normal and what's not can be puzzling to a new parent. If you're spending more time than you'd ever imagined staring quizzically at the contents of your baby's diaper, you're not alone! Bowel movements are one of the most common concerns parents ask their child's doctor about.
This baby poop chart will give you the full scoop on your newborn's bowel movements. The following photos and information will help you understand which baby poop colors are normal and which ones warrant a call to the doctor as your newborn grows, drinks breast milk or formula, and starts eating solids. You'll find out what's harmless, and when there may be a cause for concern.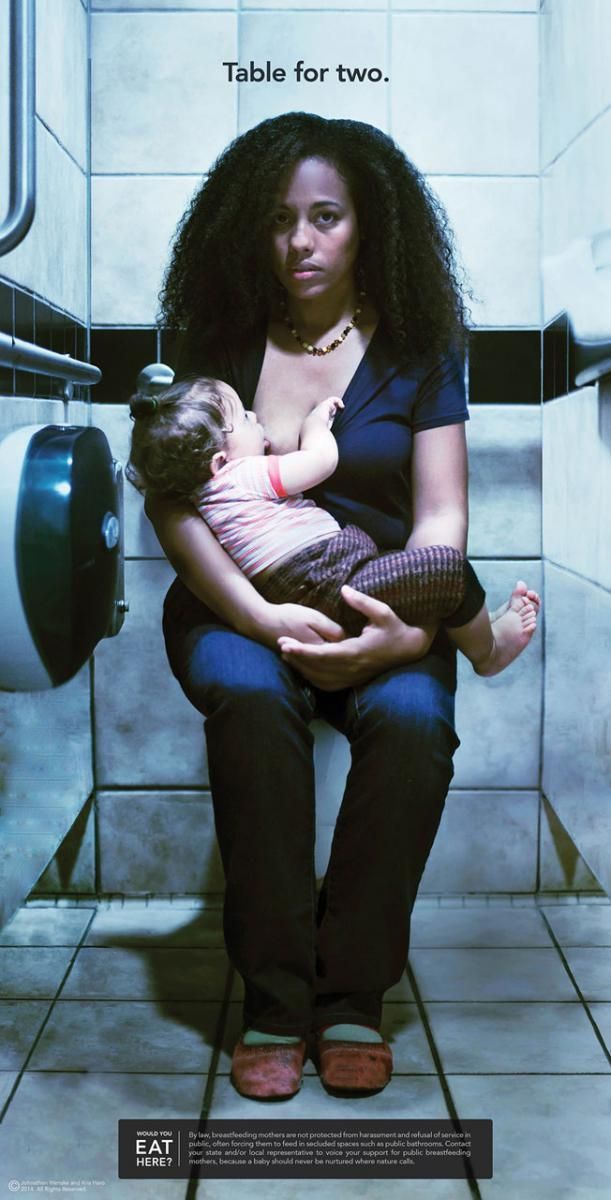 If you still have questions about your baby's bowel movements after reading this guide, don't hesitate to call or email photos of any questionable baby stools to your child's provider.  (And for more helpful tips on when to call your baby's pediatrician, as well as other great safety info, check out the Infant CPR, Choking, and Safety class from BabyCenter Courses.)
Note: These are pictures of real baby poop! Please view only if you're comfortable looking at them. If not, you can read this description without photos instead, or watch this animated video.
Newborn poop (meconium)
You may be surprised to learn that normal newborn poop doesn't look very normal at all. For your baby's first couple of bowel movements, expect to find a greenish-black, tarry, sticky sludge that kind of looks like motor oil when you open your newborn's diaper. Since meconium is made of mucus, amniotic fluid, dead cells, and other stuff your baby ingested in utero, it doesn't really smell – so you may not realize it's time for a diaper change.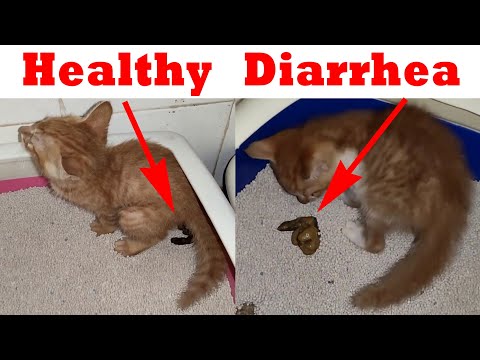 When your baby is 2 to 4 days old, their poop will become lighter in color – sort of a yellowish green – and less sticky. This so-called transitional stool is a sign that they've started digesting early breast milk or formula and their intestinal tract is working just fine.
Photo credit: marima / Shutterstock.com
Breastfed baby poop
Normal breastfed baby poop, like as seen in this photo, is yellow or slightly green, and has a mushy or creamy consistency. It may be runny enough to resemble diarrhea, though baby diarrhea is usually very liquid in consistency. Breastfed poop typically looks like Dijon mustard and may be dotted with little seed-like flecks. Interestingly, it smells slightly sweet.
There are many shades of normal when it comes to breastfed baby poop. One you might see is a greener tone, which could signify that you ate something different than you normally do. If your baby isn't experiencing any other symptoms, there's no need to worry.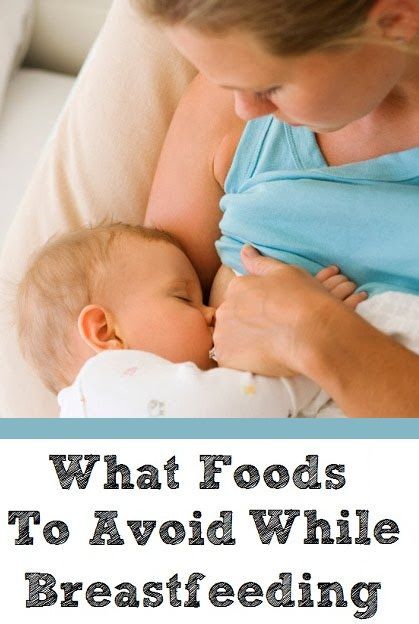 If you see bright green and frothy poop in your baby's diaper that almost looks like algae, they're probably getting too much foremilk – the low-calorie milk that comes first in a feeding – and not enough hindmilk, the higher-fat, super-nutritious stuff that comes near the end. It could mean that you're not feeding your baby long enough on each breast. To remedy this, start each new breastfeeding session on the breast you ended on the last time.
Formula-fed baby poop
Formula-fed babies have thick, pasty, peanut butter-like poop on the brown color spectrum. Its color ranges from tan-brown to yellow-brown or even greenish-brown.
The thicker consistency of formula is slightly harder to digest than breast milk, so some of its ingredients end up passing right through your baby's digestive system. Formula-fed baby poop is also more pungent than poop from breastfed babies, yet a little less pungent than poop from babies who are eating solid food, but you'll recognize the smell.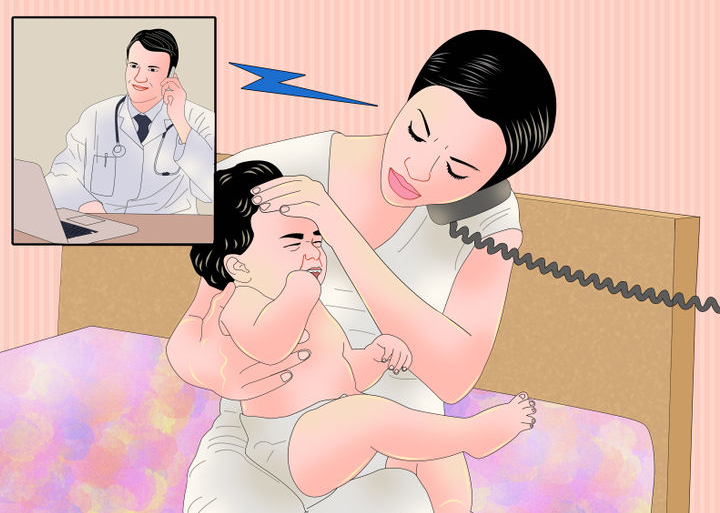 If at some point you decide to switch formula brands, expect the look – and feel – of your baby's poop to change. Its aroma might change, too.
Iron-fortified baby poop
Green baby poop is a sign of iron in your baby's formula. The iron in formula doesn't absorb as well as the iron in breast milk – hence the greenish hue. If you give your baby an iron supplement, their poop may turn dark green or almost black. This doesn't happen often, but it's normal.
One thing: If your baby's poop looks blackish and they're not taking an iron supplement, it's a good idea to call their doctor. Rarely, blood in infant stool can turn poop a black color, which is called melena. Your child's doctor can make sure there's no stomach bleeding to worry about.
Solid food baby stool
Once you start introducing your baby to solid foods – infant cereal, pureed bananas, and so on – you'll almost instantly notice a change in their output, especially if your baby is breastfed.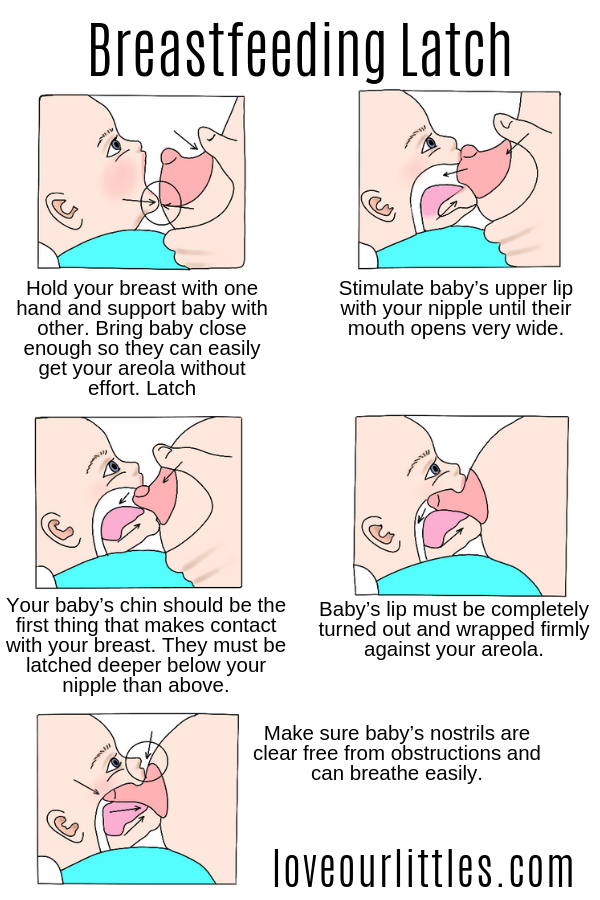 Solid-food poop tends to be brown or dark brown and thicker than peanut butter, but still mushy. Get ready: It's also much smellier than exclusively breastfed poop.
Expect the consistency of your baby's poop to change depending on what they've recently eaten. Some bowel movements may look hard and pebble-like, while others can have that runny, mustard-like consistency of breastfed poops. There's nothing to worry about unless your baby seems to be straining or goes more than a few days without going at all.
Baby stool with partially digested food
Occasionally your baby's poop will have identifiable chunks of food in it or be tinged with a surprising hue of the rainbow, like red, orange, or dark blue – this isn't something you need to worry about. Red could mean beets, orange suggests carrots, and dark blue implies blueberries (you may even see tiny pieces of blueberry skin in there, too). 
You're likely seeing this because certain foods are only partially digestible or travel so quickly through the intestines that they don't have time to completely break down.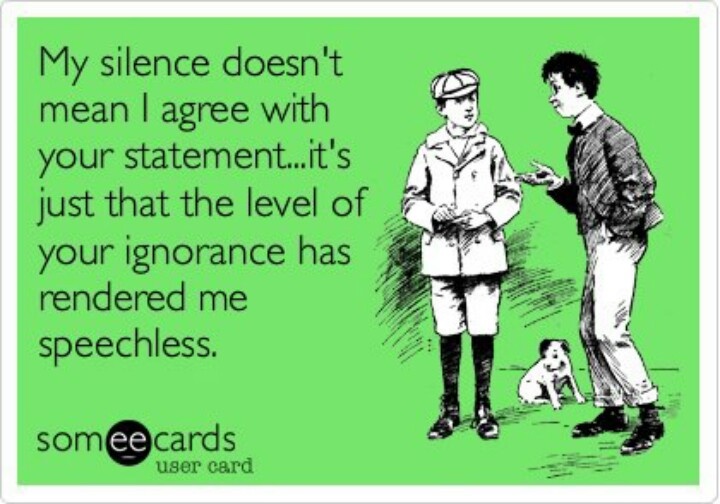 It also happens when your baby eats a lot of one food or doesn't chew a mouthful completely before they swallow.
The time to call the doctor is if your baby's poop consistently has undigested food in it. Your baby's doctor will check to make sure their intestines are properly absorbing food and nutrients.
Photo credit: Original Shutter / Shutterstock.com
Baby diarrhea
Newborn diarrhea is very runny and looks like it's made up of more water than solid food. It can be yellow, green, or brown, and often can seep or "explode" out of their diaper.
Diarrhea can be a sign of an infection or allergy. If it lasts for a while without being treated, it can lead to dehydration. Call the doctor if your baby:
Has signs of dehydration, such as crying without tears, dry lips, peeing less often than usual, or excess sleepiness
Has diarrhea that doesn't go away after a few days
Has visible blood or mucus in their diarrhea
Has a fever along with the diarrhea
Photo credit: nutthapol Samjai / Shutterstock.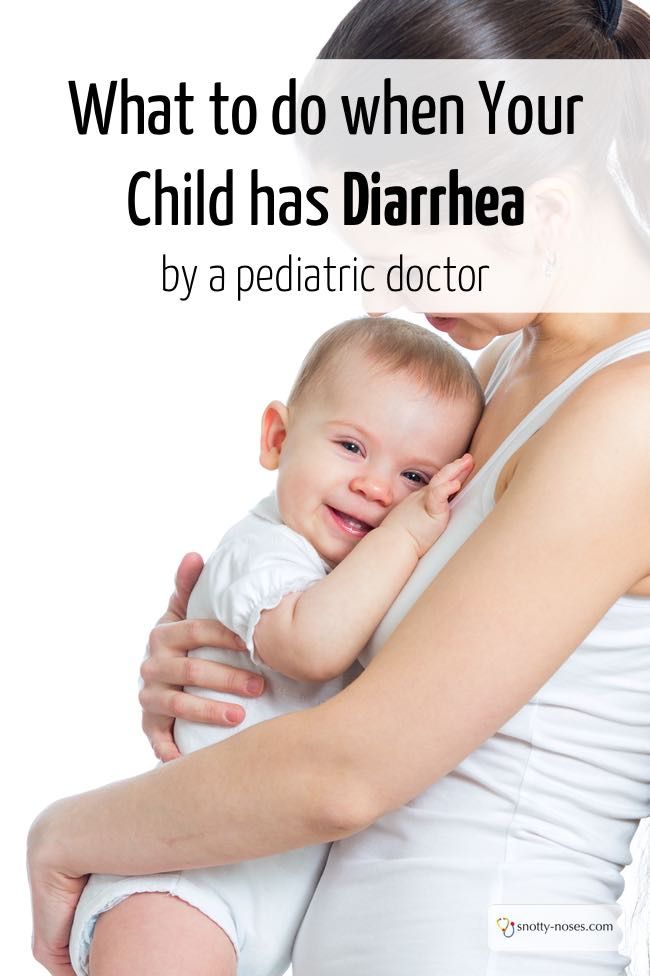 com
Constipated baby poop
If your baby's poop is hard and looks like little pebbles, they're probably constipated. Your baby may look visibly uncomfortable when they're pooping, and the poop may be tinged with blood from irritating the anus on the way out. One or two pebbly diapers isn't a concern, but if the constipation doesn't improve, your baby is irritable, or you see blood in their stool, it's best to call their doctor.
Constipation often happens in babies who are being introduced to solid foods, or it can be a sign that your baby isn't getting enough fiber in their diet. Your doctor may recommend giving your baby water, pear, or prune juice to help move things along.
Baby poop with mucus
Does your baby's diaper look like it's been slimed? Greenish poop streaked with shiny, glistening strings means there's mucus in it. This sometimes happens when a baby is especially drooly, since mucus in saliva often goes undigested. Drooling can be a sign that a tooth is about to pop.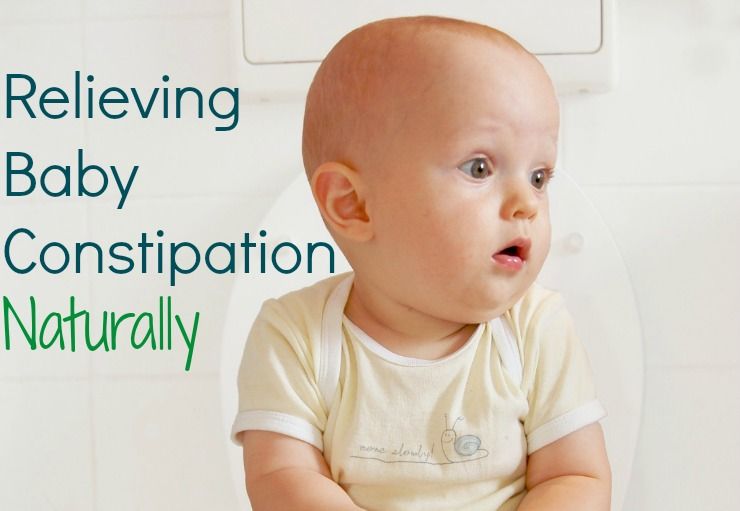 Mucus in poop can also be a telltale sign of an infection or food allergy. Rarely, it could mean your baby isn't absorbing enough nutrients from breast milk or formula. If the mucus is accompanied by any other symptoms (such as diarrhea or a fever) or it shows up in your baby's diaper for two days or more, call their doctor to rule out any problems.
Photo credit: Katarzyna Uroda / Shutterstock.com
Blood in baby's poop
Seeing red in your baby's diaper can be frightening, to say the least. Many of the possible causes of blood in baby stool aren't serious, like small tears in the baby's anus from passing large poops, or a cow's milk allergy. (Despite its name, a cow's milk allergy is more of an intolerance, and most babies grow out of this by age 1. It will require you eliminating cow's milk from your diet, if you're breastfeeding, or switching your baby to a formula without cow's milk.)
Sometimes the blood in infant stool is bright red from bleeding closer to the surface, and sometimes it's black (which means it's been digested).
Sometimes, red dye in food or medication can also turn stool slightly red.
Call your doctor if you notice:
Normal poop tinged with red blood, which is often a sign of a cow's milk allergy
Constipated poop with a hint of red blood, likely a result of tears in the anus or hemorrhoids
Diarrhea mixed with red blood, which can signal a bacterial infection
When black blood appears in a baby's diaper – usually in little flecks that look like black poppy or sesame seeds – it's often because your baby is breastfed and swallowing blood from your cracked and bleeding nipples. While this is a sign that you need some pain relief, it doesn't pose a threat to your baby. Still, it's best to call your baby's doctor to make sure it's not something more serious, like bleeding from their intestines.
Photo credit: Vadi Fuoco / Shutterstock.com
Chalky or white baby poop
Lots of seemingly frightening signs in your newborn's poop are nothing to worry about.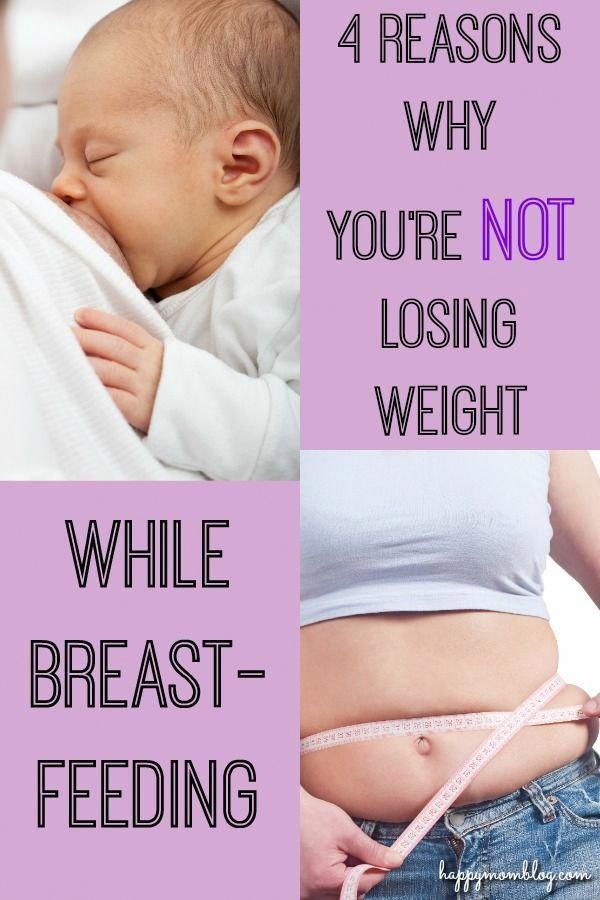 Others, like white, grey, or pale-yellow stools, are good reason for concern. Pale stools can be a sign of biliary atresia – a blockage in the tubes that carry bile from the liver to the gallbladder. Bile is the greenish fluid that helps us digest food and gives poop its brown color.
If your baby's stool looks especially pale, call their doctor right away. Biliary atresia is rare, but babies diagnosed with it need surgery to fix the blockage. The procedure works best when it's done before a baby reaches the 2-month mark.
Photo credit: © Holly Clark / Stocksy United
Read more
Is it normal for my baby to poop after every feeding?
How to treat diaper rash
The best diapers
Sources
BabyCenter's editorial team is committed to providing the most helpful and trustworthy pregnancy and parenting information in the world. When creating and updating content, we rely on credible sources: respected health organizations, professional groups of doctors and other experts, and published studies in peer-reviewed journals.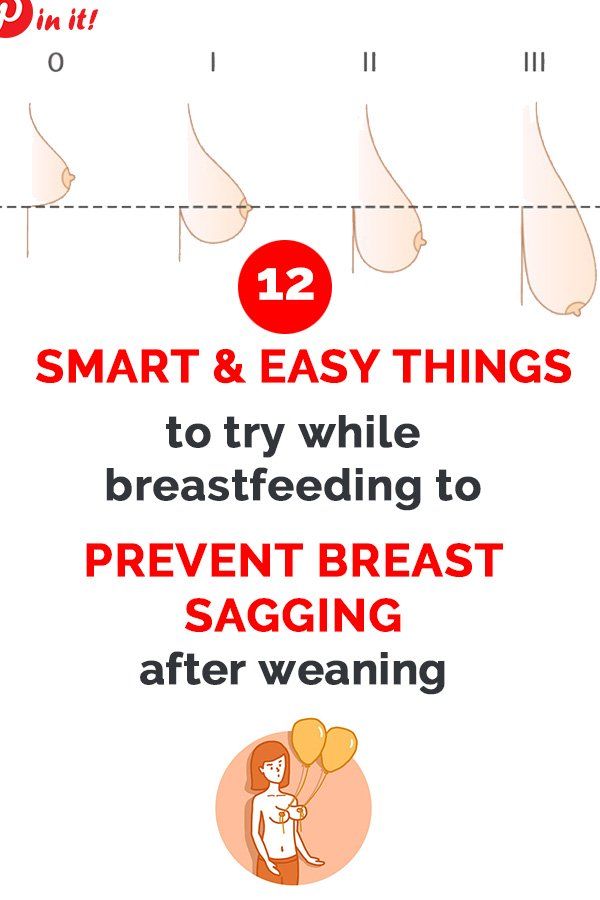 We believe you should always know the source of the information you're seeing. Learn more about our editorial and medical review policies.
Blank Children's Hospital. 2014. 12 Types of baby poop & what they mean (infographic). https://www.unitypoint.org/blankchildrens/article.aspx?id=40567710-74c7-4ef2-a040-847be9fbd35a [Accessed May 2022]
Cleveland Clinic. 2020. The color of baby poop and what it means. https://health.clevelandclinic.org/the-color-of-baby-poop-and-what-it-means-infographic/ [Accessed May 2022]
Healthy Child Manitoba. Undated. The scoop on poop. https://www.gov.mb.ca/healthychild/healthybaby/kits/scoop_on_poop.pdf [Accessed May 2022]
John Hopkins Children's Center. Undated. Stool color guide. http://www.hopkinsmedicine.org/health/articles-and-answers/healthy-children/stool-color-guide [Accessed May 2022]
Johns Hopkins Children's Center. Undated. What can your child's poop color tell you? https://www.hopkinsmedicine.org/johns-hopkins-childrens-center/what-we-treat/specialties/gastroenterology-hepatology-nutrition/stool-color-overview.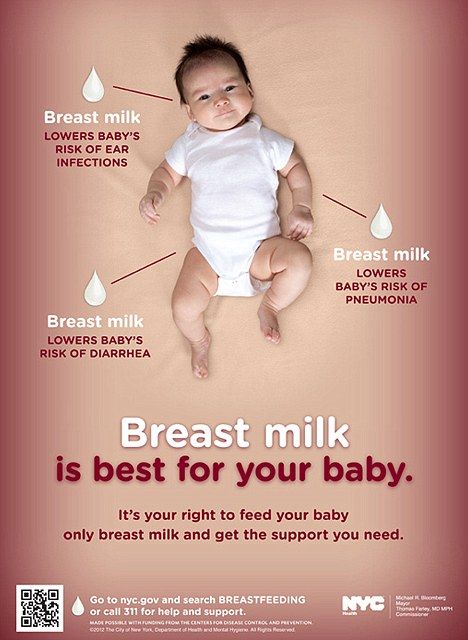 html [Accessed May 2022]
Johns Hopkins Medicine. Undated. Biliary atresia. https://www.hopkinsmedicine.org/health/conditions-and-diseases/biliary-atresia [Accessed May 2022]
La Leche League Canada. 2015. Thursday tip: Explaining green breastmilk and green baby poop. https://www.lllc.ca/thursday-tip-explaining-green-breastmilk-and-green-baby-poop [Accessed May 2022]
Mayo Clinic. 2022. I'm breastfeeding my newborn and her bowel movements are yellow and mushy. Is this normal for baby poop? http://www.mayoclinic.org/healthy-lifestyle/infant-and-toddler-health/expert-answers/baby-poop/faq-20057971 [Accessed May 2022]
National Library of Medicine Medline Plus. 2020. Constipation in infants and children. https://medlineplus.gov/ency/article/003125.htm [Accessed May 2022]
Nationwide Children's Hospital. 2021. Newborn poop: Meconium and beyond. https://www.nationwidechildrens.org/family-resources-education/700childrens/2021/07/newborn-poop-meconium [Accessed May 2022]
Nemours KidsHealth.
2021. Diarrhea. https://kidshealth.org/en/parents/diarrhea.html [Accessed May 2022]
Pregnancy, Birth and Baby (Australia). 2019. All about baby poo. https://www.pregnancybirthbaby.org.au/news/all-about-baby-poo [Accessed May 2022]
Providence. Undated. Baby poop: What's normal? https://www.psjhmedgroups.org/Orange-County/Services/Pediatrics/Frequently-Asked-Health-Questions/Baby-Poop.aspx [Accessed May 2022]
Seattle Children's. 2022. Diarrhea (0-12 months). https://www.seattlechildrens.org/conditions/a-z/diarrhea-0-12-months/ [Accessed May 2022]
Seattle Children's. 2022. Stools – blood in. https://www.seattlechildrens.org/conditions/a-z/stools-blood-in/ [Accessed May 2022]
Seattle Children's. 2022. Stools – unusual color. https://www.seattlechildrens.org/conditions/a-z/stools-unusual-color/ [Accessed May 2022]
University of Utah Health. 2018. The poop on poop: Constipation in kids. https://healthcare.utah.edu/the-scope/shows.php?shows=0_v590hptx [Accessed May 2022]
Stephanie Watson
Stephanie Watson is a freelance health and lifestyle writer based in Rhode Island.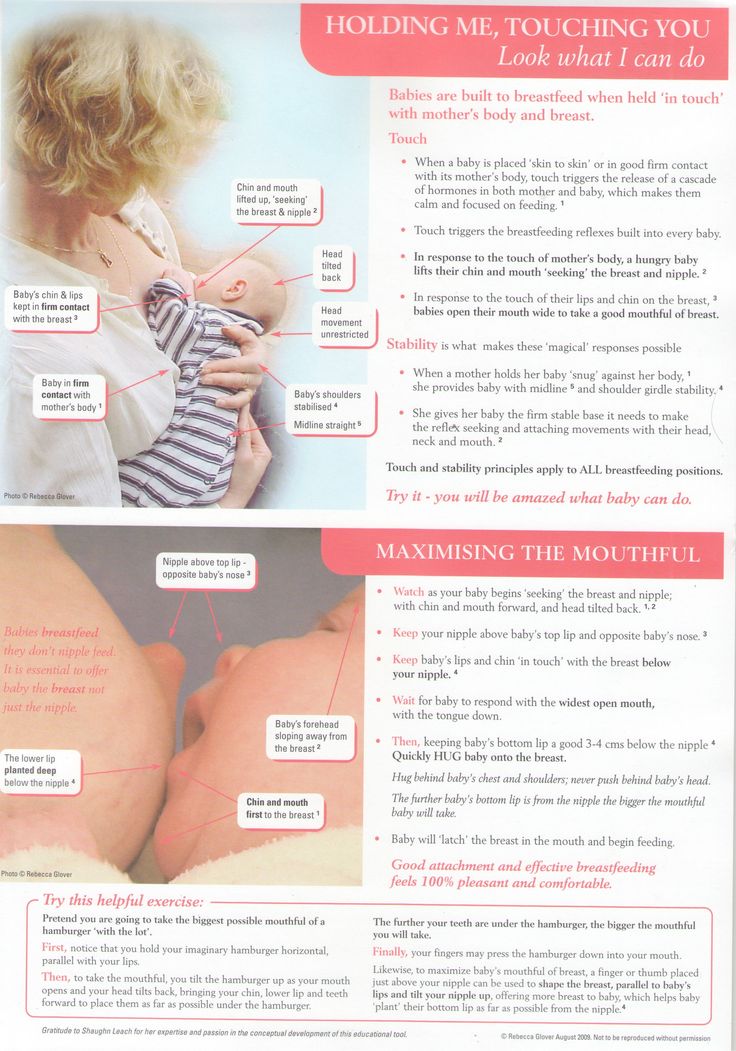 When she's not busy writing, Watson loves to travel, try new cuisines, and attend as many concerts, shows, and plays as she can fit into her busy schedule.
Diarrhea in infants - what causes it and how to treat it
- Alla Anatolyevna, please tell us what diarrhea (diarrhea) is in babies.
- Diarrhea is a disease, a functional disorder of the gastrointestinal tract, which is accompanied by loose stools. There is a Bristol stool scale, according to which diarrhea is considered to be liquid or semi-liquid with hard lumps. Diarrhea is not typical for healthy children.
- What are the symptoms of this problem and how can a mother tell diarrhea from normal stool?
- Diarrhea in young children is quite rare. However, according to the statistics of the World Health Organization, a functional disorder of the gastrointestinal tract, accompanied by diarrhea, is in second place among the causes of death in children of the first year of life.
Loose stools in babies are normal.

A child of the first or second month of life has a more liquid stool than an adult. If a baby has an egg-yolk-like stool and empties his intestines after each feeding, but gains weight well, eats and sleeps, is cheerful and does not cry, then this should not cause concern to the mother.
Important! Diarrhea is not just loose stools. If a child does not gain weight in the first months of life and has frequent watery, frothy or loose stools with mucus or blood, this is a reason to immediately contact your pediatrician.
- Alla Anatolyevna, what can cause diarrhea in a baby?
- For a child of the first months of life, the main cause of diarrhea is food intolerance, for a child of the second half of life and the second year of life - an intestinal infection of a viral nature. But why the baby has diarrhea, in each case, the doctor must decide.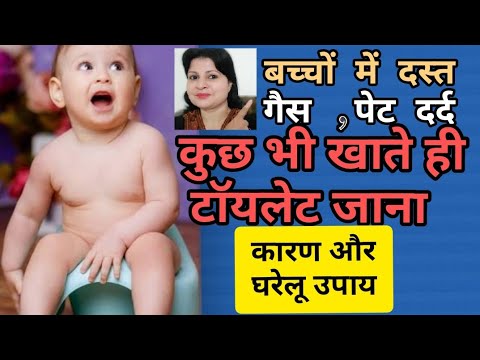 A food allergy in an infant occurs to the food he receives, most often to cow's milk protein. Causes of allergies in infants:
in a child exclusively breastfed - the use of dairy products by a nursing mother;
in a bottle-fed child - a reaction to cow's milk formula protein;
in a child on mixed feeding - more allergic to formula milk, to a lesser extent allergic to mother's milk.
Infection of the baby with intestinal infections occurs through dirty hands and toys (when the child starts to crawl, pick up objects from the floor with his hands, play outside).
Signs of an intestinal infection in a child:
refusal to eat;
decreased appetite;
temperature increase;
vomiting.
- What does the color of the stool in a breastfed and bottle-fed baby say - what are the norm and dangerous situations?
- Bile pigments are responsible for the color of the stool, which are produced by the liver, accumulate in the gallbladder and are released during nutrition, helping digestion.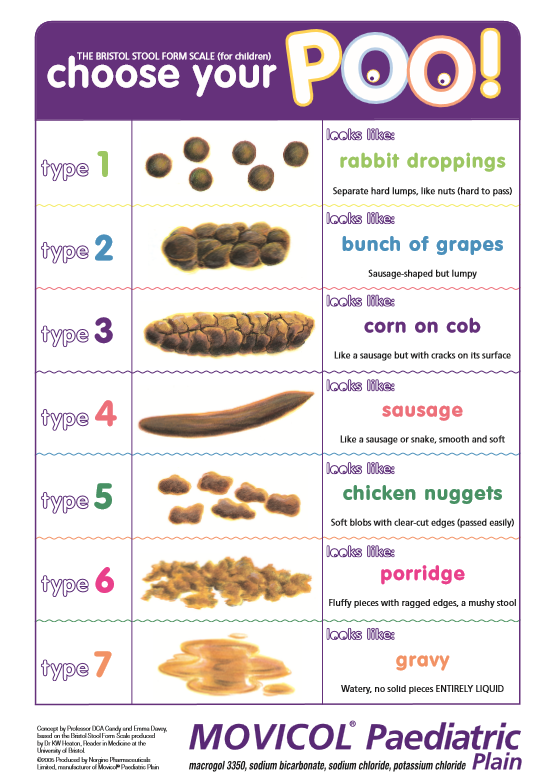 They stain the baby's stool yellow, green, or olive. Therefore, if the child feels well and gains weight well, and the stool has a greenish-yellow tint, this is the norm for up to a year.
The baby has yellow diarrhea

If a child of 4, 5 or 6 months has yellow stools and fever, the stools become more frequent and become watery and plentiful, appetite has decreased - these are signs of an intestinal infection.

Infant has diarrhea with mucus

Mucus in the stool is a product of the goblet cells of the intestine that secrete mucus. Mucus in the stool in a child is a sign of inflammatory colitis of the colon (an indicator of a food allergy or the final stage of an intestinal infection). Mucus in the stool should not be.
- Diarrhea without fever in a child - what can this mean and what should a mother do?
- Do not ignore diarrhea without fever in the baby. This may be a manifestation of pathological conditions.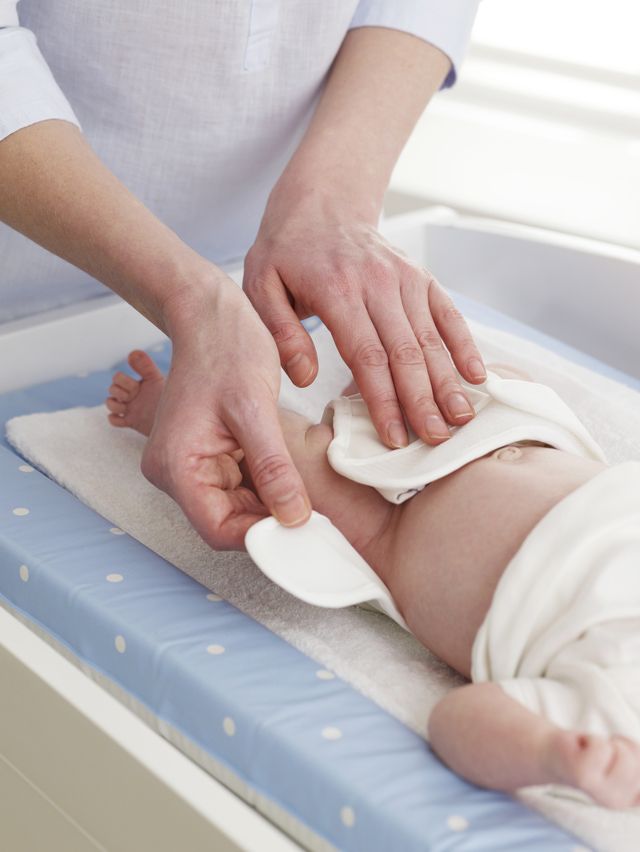 Such as:
Food allergy - the cause will be determined by the doctor, who will also tell you what to do for mom.
Antibiotic-associated diarrhea - in children, it occurs during the treatment of an infectious disease, which is associated with the activity of clostridia and their toxins, which is accompanied by diarrhea with blood. Such a serious condition requires a visit to the doctor.
Gluten intolerance - prolonged diarrhea in celiac disease does not respond to traditional treatment and does not resemble the course of an intestinal infection. The assumption of the presence of such a disease requires additional examination, observation, and at least a consultation with a competent pediatrician and pediatric gastroenterologist.
- Alla Anatolyevna, can diarrhea begin when teething?
- During the teething period, there may be a violation of the stool, but it is not due to the fact that the baby is teething. Teething is a normal, physiological process that occurs in all children.

Diarrhea is not a norm, but a pathological disorder of the gastrointestinal tract (GIT), which is accompanied by loose stools.
- Diarrhea for complementary foods - what is considered the norm, and what is a problem in such a situation?
- The first complementary foods are introduced to a healthy child in the second half of life. Starting from 6 months, the mother will gradually introduce vegetable purees, cereals, fruit purees and other complementary foods into the baby's menu.
The introduction of complementary foods in a child may be accompanied by a violation of the nature of the stool. But I wouldn't say it's diarrhea. The color of the stool may change in response to the color of the complementary foods, do not worry or worry.
It is necessary to worry and consult a doctor if atopic dermatitis worsens during the introduction of complementary foods, mucus appears in the stool, and skin rashes appear. It is important to determine the cause of the exacerbation (food allergy, intestinal infection, or simply a reaction to complementary foods).
Mom needs to remove complementary foods for one or two days, observe the child, and then decide with the doctor what tactics of behavior to choose.
- What medical tests should be done for diarrhea?
- If the child is not gaining weight well, he has diarrhea, stool disorders (mucus, blood in the stool), the doctor should examine him and prescribe studies (and then evaluate their results).
What test should be taken for diarrhea in a child
Test for dysbacteriosis. But it is worth remembering that there is no such diagnosis as dysbacteriosis, and it makes no sense to treat a child from conditionally pathogenic microorganisms that are in his intestines.
Coprogram - examination of feces under a microscope. With its help, the doctor draws conclusions about the organoleptic, biochemical and bacterioscopic properties of the stool.
Intestinal culture - test for intestinal viruses (noroviruses, rotaviruses, bocaviruses) to exclude intestinal infection.
Complete blood count with leukoformula — to determine the tactics of prescribing antibiotics in severe cases (in the treatment of intestinal infection).
Ultrasound of the abdominal cavity - a comprehensive ultrasound examination to determine the causes of disorders of the gastrointestinal tract in a child.
- Should my mother have any tests and when?
- Nursing mothers are often asked to prescribe an analysis for staphylococcus aureus and allergies. If the child is sick, then there is no special point in examining the mother. Staphylococci are opportunistic microbes that live on the skin and in the ducts of the mammary glands of healthy women. They can cause disease under certain conditions.
In 30% of cases, breast milk of healthy women contains staphylococci. Treatment is not required.
There are also no indications for the analysis of breast milk for sterility, because mother's milk should not be sterile.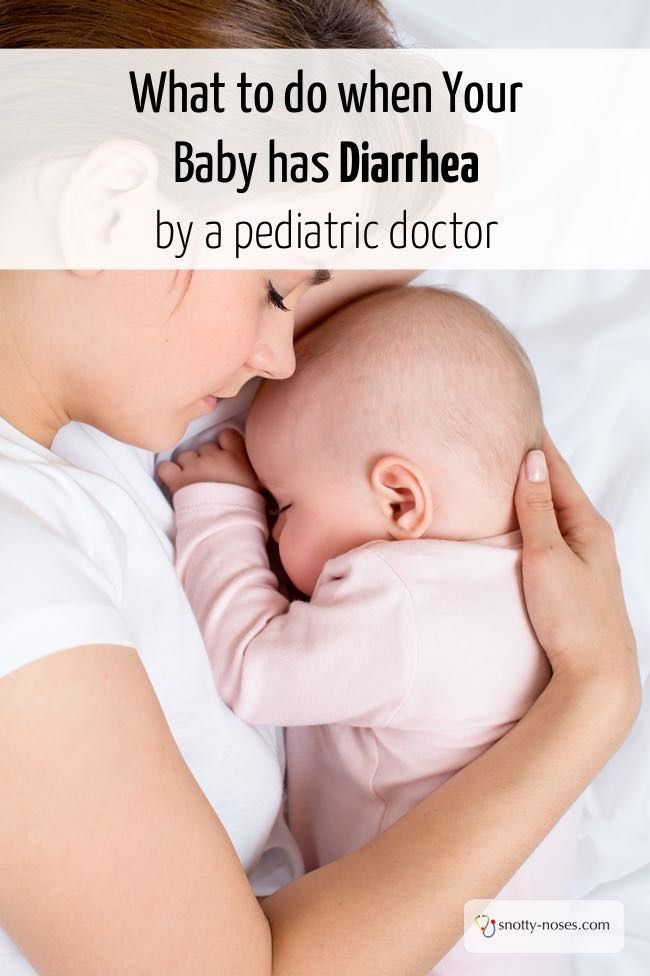 Breast milk contains a microbiota that is specific to this mother and which she will inhabit the baby's intestines.
- Consequences of diarrhea - how to deal with them?
Diarrhea causes a child's body to lose fluid and electrolytes. This leads to dehydration and loss of 10% or more of body weight. This condition can be dangerous, especially for small children and young children. Treatment is carried out in a hospital (infusion therapy or dehydration with a dropper).
In addition, hospital treatment and observation in a hospital environment require serious complications of intestinal infections. If the baby pees little or there is no urination, this can be an alarming sign of hemorrhagic syndrome in infants, which is accompanied by kidney failure.
The indirect consequences of an intestinal infection sometimes include diaper rash (the stool contains digestive enzymes that irritate the skin during diarrhea).
Important! Signs of diarrhea in infants that require an appointment with a doctor during the day:
Loose stools and no weight gain.
The appearance of blood in the stool.
Combination of diarrhea and vomiting.
Discolored white chair.
- Remedies for diarrhea for children under 1 year old - what does the doctor prescribe, and what can mom use on her own?
- How to treat diarrhea in infants or loose stools in a one-year-old child always depends on the condition of the baby and the opinion of his doctor.
Intestinal infection disappears (1-3 days), stool and appetite are restored, the temperature subsides most often against the background of symptomatic treatment without additional therapeutic measures. The doctor may recommend a diet without milk, coarse fiber, sugar. Enzymes can be prescribed (they are added to food and help digestion), enterosorbents (taken without food and absorb toxic decay products of viruses) or biologics (displace pathogenic viruses from the microbiota and colonize the intestines with good strains).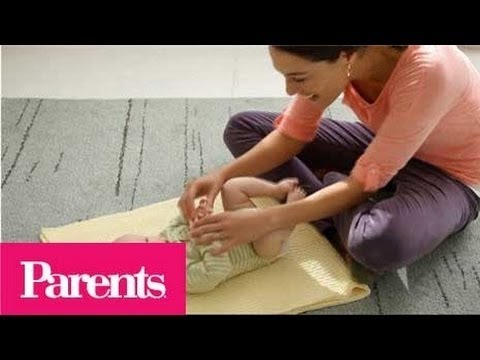 If we talk about food allergies and diarrhea in infants during breastfeeding, then a dairy-free diet can be recommended to the mother. If diarrhea in a baby occurs during artificial feeding, a special therapeutic milk mixture is selected for the baby. When a child receives nutrition that suits him within a month, he should have a clear positive trend (weight gain, a significant improvement in well-being).
— How to alleviate the condition of a child with diarrhea?
- 10 years ago, for the treatment of diarrhea with an intestinal infection, a water-tea break was prescribed - the child was not fed anything and was given only drink during the day. Now it is believed that such pauses are not needed and the little patient suffers more from hunger than from the manifestation of an intestinal infection.
It is necessary to feed a child with diarrhea in small portions and more fractionally (reduce the interval between meals and reduce the volume of one feeding).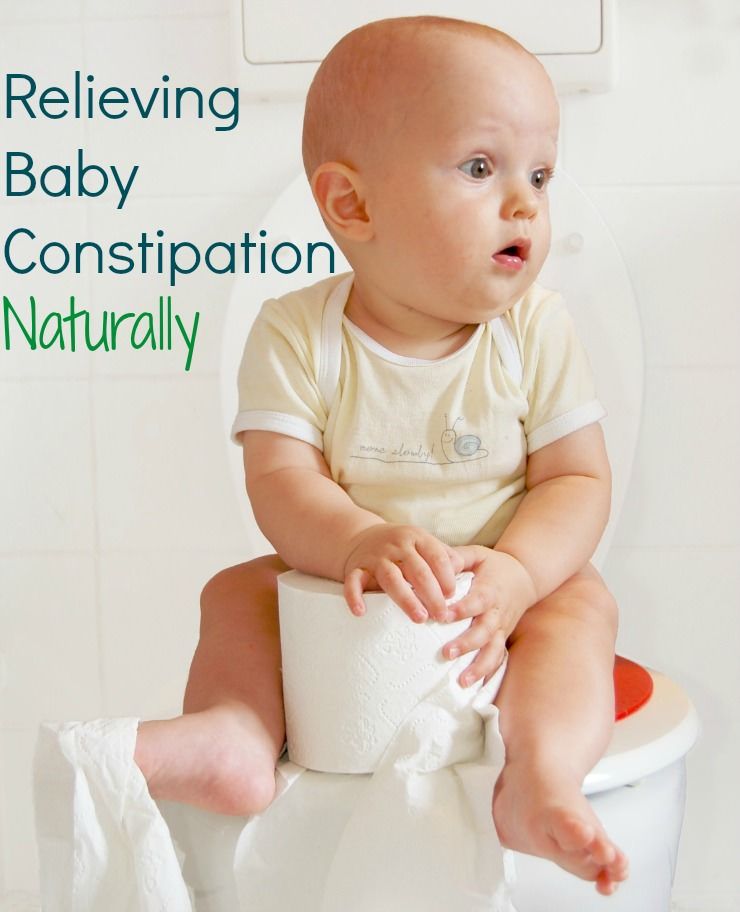 No need to give water or supplement the baby. In case of dehydration with children's diarrhea, tea, mineral water, jelly, dried fruit compote are indicated.
A child's stool is an indicator of his health. So do not rush to throw away the diaper and pay attention to its contents. If you suspect diarrhea in a baby, be sure to discuss the situation with a pediatrician, especially if you have a child in the first months of life. Diarrhea is a pathology and a common symptom of an intestinal infection or food allergy in a child under one year old. Mom's care and attention, doctor's advice and appropriate treatment are all that a child needs to cope with diarrhea, be healthy and happy.
* Breast milk is the best food for babies. WHO recommends exclusive breastfeeding for the first 6 months of a child's life and continued breastfeeding after complementary foods are introduced until the age of 2 years. Before introducing new products into the baby's diet, you should consult with a specialist.
The material is for informational purposes and cannot replace the advice of a healthcare professional. For feeding children from birth. The product is certified.
how to recognize, causes, treatment, how to stop diarrhea in a baby?
Every mother knows that babies poop frequently: a breastfed baby may have the same bowel movements as the feeding frequency. And babies often have tummy ache and colic due to the fact that the gastrointestinal tract is completely immature and is just beginning to be populated by beneficial bacteria. Therefore, it is not always clear to a young mother whether everything is fine with her baby. How do you know when something is wrong?
For a baby under three months old, the normal frequency is three to six times a day if the baby is breastfed, and about two times a day if he is bottle-fed. At the same time, the frequency of the stool can also change normally, due to the fact that the baby was nervous or the mother changed the menu.
Therefore, when talking about diarrhea in a baby, they first of all take into account not how often he poops, but the volume and nature of the stool, as well as the behavior of the baby himself.
You can suspect diarrhea in a baby if he poops twice as often as usual, the stool becomes much thinner (in a breastfed baby, it is usually liquid and poorly formed), changes color, pathological impurities appear in it: a lot of mucus, blood, foam, undigested food particles, if complementary foods have already begun. The behavior of the baby also changes: he cries, presses his legs to his chest, or, conversely, stretches out to the line. The tummy may swell and growl.
If the diarrhea is caused by an infection, the child has a fever and becomes lethargic.
Causes of diarrhea in infants
The most common cause of diarrhea in infants is dysbiosis, that is, a change in the composition of the intestinal microflora. This may be due to a viral or bacterial infection, but usually occurs for other reasons such as:
late attachment to the breast;
artificial feeding;
products not according to age;
use of antibiotics;
food allergy;
lactose intolerance;
chronic diseases of the gastrointestinal tract (ulcerative colitis and others).
One way or another, all these conditions disrupt the normal balance between beneficial and harmful microbes in the intestines, and consequently, digestion and intestinal motility: too much fluid remains in the intestinal lumen, which causes diarrhea.
Treatment of diarrhea in children
Seek immediate medical attention if:
there is blood in the baby's stool;
diarrhea accompanied by vomiting;
the child has a fever;
the baby stops peeing or peeing less than four times a day;
no tears during crying, skin and mucous membranes become dry;
fontanel sinks;
The baby's skin, if folded, does not straighten out immediately.
If your baby is stable, you can try to manage the diarrhea on your own. Change diapers more often: feces irritate baby's delicate skin. If complementary foods are introduced, cancel it, leave only breast milk or formula that the baby eats constantly.
Give the child a drink. Adherents of breastfeeding argue that the baby has enough liquid contained in breast milk. This is true, but only if the child is healthy. During diarrhea, fluid loss increases several times, and it is dehydration that is the most common cause of death from intestinal infections. You can supplement it with plain boiled water, but it is better with a special solution of salts, which are also actively lost during diarrhea (Regidron, Trisol, Ringer's Solution, Humana Electrolyte). If the child is older than nine months, you can give rice water.
To restore the normal balance of microflora, you can (and should) give probiotics. The best option is a complex of bifido- and lactobacilli. Both are important for normal digestion and microbial balance. You can start taking probiotics before visiting your doctor.
Note
Probiotics are sold in pharmacies in various forms: tablets, capsules, sachets (powder in sachets).