How to get my child into baby modeling
Baby Modeling: How To Get Started
You know you have the cutest baby ever, right? The almost exceeded storage limit on your phone proves it. Everyone tells you that your baby has the best smile and is photogenic. That's when you have an "ah-ha" moment, "Maybe my sweet pea can be a baby model?" But, when it comes to baby modeling, it's a little more involved than just snapping a few pics before naptime. Modeling for babies is not child's play; it's a business, and just like any other business, you need to know the ins and outs if you want your experience to be successful.
How to Get Into Baby Modeling
Before baby strikes a pose in front of a professional lens you need to get people to see pictures of baby, preferably people in the baby modeling business. Whether you go the agency route or take another approach, you're going to want to put baby's best face forward.
Submitting Pictures. While you don't need to get professional photos taken to start in baby modeling, you shouldn't scroll through your phone and just pick any old shot. You want to take pictures that show off baby's best assets. Top children's modeling agent and photographer Nina Lubarda Stropnik of Future Faces NYC says a child's personality should shine through the picture. "We are always looking for beautiful or unique face features such as big bright eyes, high cheekbones, great smiles, clear skin and a great personality," says Lubarda Stropnik. Some tips include not using hats or any kind of makeup in your pre-baby model pics. Also make sure baby's hair is out of his or her eyes so your infant's entire face is showing.
Attitude Is Everything. Besides looking cute and being photogenic, a baby model needs to have a good attitude. If baby is temperamental, sitting for a photo shoot may be next to impossible, and unfortunately no amount of cuteness can compensate for that. Perhaps baby modeling is not his or her calling!
Do Your Homework. Seeing that baby can't speak up, you need to be his or her spokesperson. This means knowing where to go. "Parents should submit photos to model agencies which are specialized for children and baby modeling," says Lubarda Stropnik. Don't waste time with places that won't be able to help you on your baby or infant modeling mission.
How Much Do Baby Models Make?
You wouldn't walk into a new job not knowing how much you were going to make. The same rule applies to baby modeling. The pay rate for a baby model varies with the gig. Hourly rates range from $25 to $75 an hour, and if baby scores a "super gig" they may receive $125 an hour. But don't get too excited—that's not standard. Fifty dollars an hour is more the median rate.
Where Can I Sign My Baby Up for Modeling?
There are different routes to go to sign up baby for infant modeling. You can try one or a couple depending on how aggressive you want to be.
Baby Modeling Contest. Finding a contest is as easy as googling one. Many times big name companies like Gerber and Gap sponsor annual contests looking for the next fresh face. If you submit your baby's picture in one of these contests, you can ask friends and family to vote for your baby so she can become the next baby model.
Open Casting Calls. This requires time and effort on your part. Keeping eyes and ears open is a big part of getting on board one of these baby modeling trains.
Baby Modeling Agencies. Just as actors and actresses have agents to help them land gigs, so do baby models. Remember all of those great pictures you took? Send them off to several agencies. "All of the major baby campaign requests are sent by companies or casting directors to agencies," says Lubarda Stropnik. Baby will get more gigs if she is "represented by a reliable model agency which works with the main baby brands," according to Lubarda Stropnik.
Before you get swept up in all of the excitement of baby modeling, keep a mama bear eye out for scams. If it seems too good to be true that's probably because it is. Always trust that parent's intuition especially when it comes to business with your baby.
Top Baby Modeling Agencies
Once you've decided to take the agent route, the next question is what are the top baby modeling agencies? Take a look at this guide from The Bump to find the right one for your aspiring baby model.
John Casablancas Modeling & Acting Agency. Established in 1987, John Casablancas is the premier modeling agency in Connecticut.
Pros: The agency has ongoing relationships with more than 400 Connecticut companies. Clients have been featured in Target ads as well as ads for Eastern Mountain Sports and Eblens.
Cons: If you're looking for an agency that is strictly for baby models, this is not the one. The agency also serves teens and adults.
Contact: For more information on getting your child to become a baby model, you can fill out an online form or call the agency at 860-563-5959.
Future Faces NYC. Future Faces NYC has an excellent reputation as being one of the top children exclusive agencies for baby modeling.

Pros: Future Faces is a "boutique agency," meaning it carefully hand picks each model with the certainty of success.
Cons: Because of its reputation, the agency receives hundreds of submissions daily, so competition is fierce!.
Contact: For more information, e-mail Future Faces at [email protected] or call 212-203-6898.
Model Scouts. With decades of experience, Model Scouts of New York City has placed clients with big name companies like Vogue and Marie Claire.
Pros: There are a lot of success stories to come out of this agency like placements for the winner of America's Next Top Model.
Cons: Besides receiving a high volume of applicants, this agency does not specialize in baby models, but still places them frequently.
Contact: To get started you can fill out an online form and upload photos.
The agency can be reached at 888-888-0512.
Wilhelmina Kids & Teens. Wilhelmina's routes can be traced back to 1967 when it was founded by Dutch supermodel Wilhelmina Cooper. Wilhelmina Kids & Teens in New York City represents newborns to teenagers, making it a good choice for baby modeling.
Pros: Wilhelmina is a big name and carries a lot of prestige. Being repped by this agency is a big deal.
Cons: Everyone wants to be represented by the best, so competition is fierce. Bring baby's A-game!
Contact: Your best bet is to submit online. You could always go the snail mail route, but why waste time?
Paloma Model & Talent. A family-owned and operated business, Paloma Model & Talent is run by two sisters in Southern California.
Pros: The agency is on the smaller side, providing more personalized attention.
Even better? The owners are mothers who can relate to many parents' concerns about baby modeling.
Cons: The agency is rather new, having been established in 2011. Some parents looking to get their babies started in the industry may see this as a drawback.
Contact: Paloma Model & Talent is extremely eco-friendly, so nearly all submissions are done electronically through an online form.
Expert: Nina Lubarda Stropnik, Agent Children, Babies & Teen modeling at Future Faces NYC / Nina Lubarda Model Management
save article
Next on Your Reading List
How to Get My Baby Into Modeling Today — Guide on Parent Academy
Baby modeling is more accessible than ever before. Casting calls are posted online, there are easy-to-use platforms like KidsCasting, and finding an agent/agency has never been simpler. In short – your baby can become a model. 
And what parent hasn't dreamed of that? I know I have.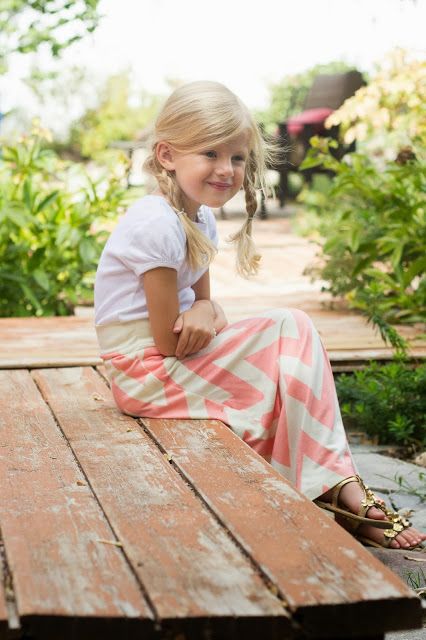 Letting your dashing kid melt the hearts of others, spending precious time together, making some extra dough on the side – sounds like a win-win-win, right? 
Yes and no. Before you zealously dive into building a modeling career for your baby, you should carefully consider whether you can handle it. Any parent will tell you that it's a demanding industry that requires a significant amount of energy and time from everyone involved. 
That being said, it's worth it. The memories, the experiences, the benefits, the bonding – it's all worth it.
In this guide, we'll take a look at the specific challenges you can expect as a parent, how you can get started from the comfort of your own home, and what does it take to get that first gig! 
1 Baby modeling challenges & benefits
1.1 Does your child have what it takes?
1.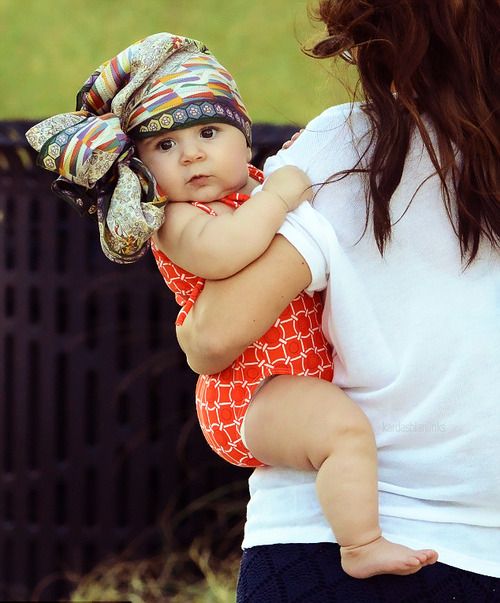 2 Do YOU have what it takes?
1.3 Enough with the negatives!
1.3.1 So many benefits!
3 You can do it!
Baby modeling challenges & benefits
We're starting off with the challenges not to discourage you. Quite the opposite. It's important to understand the difficulties you might face right off the bat, so they don't come back to bite you when you're already committed to baby modeling. 
Does your child have what it takes? 
Baby modeling is work. It might be fun work, but it's work nonetheless. Even for your kid. The traveling, the people, the chaos – some babies might enjoy it tremendously, but for others, it can be overwhelming. 
Any parent that has helped their kid get cast for gigs will tell you that the most important thing for success is for your kid to have a good time.
It can't just be YOUR dream. When it comes to baby modeling, it's too early to just ask your kid if they want to do this. As a parent, I'm sure you can feel whether it's something your little one might enjoy or not. 
In any case, we suggest applying to and attending an audition or two and see how your kid reacts. If they strive in that environment – fantastic! Keep going! If not – then maybe baby modeling isn't for them and you need to wait a couple of years before you revisit their ShowBiz journey. Forcing it will just result in a bad time for everyone involved. 
Do YOU have what it takes?
It's no secret that being the parent of a young performer, be it a baby model or a child actor, isn't easy. You're responsible for finding & applying to gigs, transport, documents, communication and making sure your little one feels comfortable in front of the camera. And once a gig is over – you have to do it all over again. 
It can really take a huge chunk out of your schedule.
Oftentimes you have to be available at a moment's notice, so baby modeling can take center stage in your life. 
Another thing you should be ready for is rejection. For most gigs, you'll be competing with dozens and dozens of other hopeful families. Your baby might not care, but I know how disheartening a rejection can be for a parent, especially when you're just starting out. Know this – landing a gig is a numbers game. The more baby modeling jobs you apply to, the higher the likelihood you'll get one. 
Enough with the negatives!  
I hope I haven't scared you off, dear parent. Yes, there's a lot of work involved in baby modeling, but that's because it's so rewarding! There's a reason why millions of parents all over the world take part and why everyone wants their kid to become a baby model for Pampers, Huggies, Gap, and other big brands. You spend quality time with your kid, there's financial incentives, and countless other benefits. Most of all – it's super fun.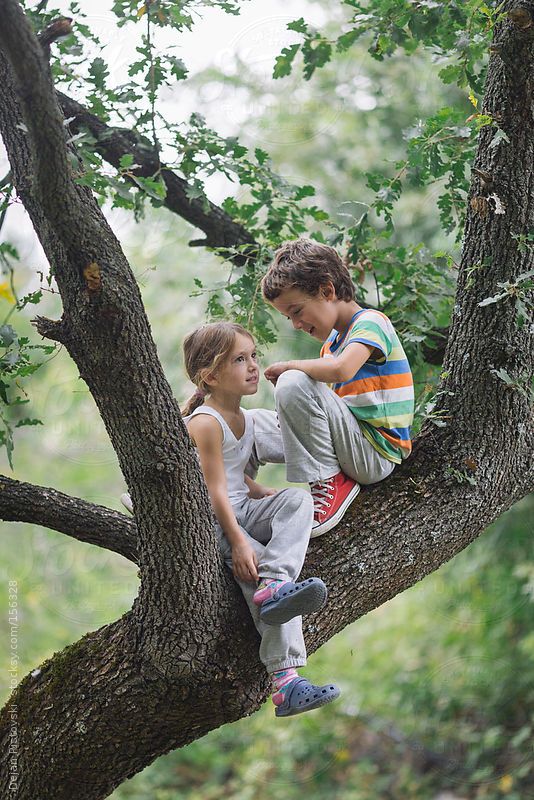 On top of that, ANY baby can get cast. Casting directors seek all sorts of baby models of various sizes, ethnicities, and looks. So if you find yourself wondering "Is my baby good enough to be a model?", then know that the answer is a resounding "YES!". 
So many benefits!
And it doesn't stop there. Parents of young performers are quick to notice the developmental benefits of modeling, such as improved self-confidence, sociability, and creativity. All of these are part of a winning formula for life and invaluable if you're envisaging a career in the entertainment industry for your little one.
Speaking of future career benefits, a child that feels comfortable in front of cameras is a gem in a producer's eyes. If baby modeling is more than a once-off thing for your family, then the early experience gained can snowball into an unshakeable professional foundation. You'll both develop skills and build a portfolio. Some of the biggest names in child acting/modeling, such as Dakota Goyo and the twin stars Mary-Kate and Ashley Olsen, as well as Cole and Dylan Sprouse, started their run with one foot still in the cradle.
In other words, baby modeling is a fantastic opportunity for you and your kid. Whether you've got superstar fever, or just want to try it out – go for it! Thinking and reading about it can only give you so much. Try it out, experience the reality of it, and you'll gain a clear understanding if it's something you'd like to pursue further.
How to start with baby modeling
Getting started has never been easier. It's a simple 3-step process:
Take the perfect picture of your baby 
Find casting calls
Apply, apply, apply! 
That's it! A lot of parents don't pursue modeling opportunities for their babies because after some quick research they get intimidated – talk of professional baby modeling agencies, expensive photoshoots to get that perfect headshot, long-winded descriptions of what your baby has to be like to get cast… it can all get a little bit too much. Especially if you just want to try it out. 
While all those things have a role to play, you can put them out of your mind for now – all you need is the simple 3-step process described above.
Let's dive into the specifics. 
Take the perfect picture of your baby
A casting director's job is to take a look at a submitted photo and decide if they want to invite that baby for an audition. That's all they have to make a decision – the one photo. That means that taking a great photo is the single most important thing you can do to improve your chance to get chosen for a gig. Bad picture = not getting any gigs. Simple as that. 
Does this mean you should run to your nearest studio and spend thousands of dollars for a professional photoshoot? No. In fact, some casting directors even prefer amateur photos over professional ones because it's easier to understand what your baby looks like when they're in a natural setting, rather than a staged one. In other words, you can take the perfect picture from the comfort of your own home. Here's how:
Where to take the picture?
Ideally on some neutral background. The fewer things in the background, the better. So no toys, no overly colorful rugs, nothing that can take away the attention from your baby.
What should your baby wear?
Don't dress them up! Costumes or elaborate attire can obscure what your baby really looks like, which is what the casting directors are looking for. So just a diaper is perfect. You may have a simple shirt or dress as well, but nothing more than that.
How to take the photo?
Use a good camera and make sure the photo isn't blurry or pixelated. Ideally, take the picture near a window for some great natural light, or check out how you can use household lamps to get the lighting you need. Make sure your baby is fully in the frame.
Which filter should I use?
NONE. Keep filters for your personal photos. They have no space in headshots for casting directors. Filters make the photos look silly, obfuscate what your kid looks like and show that you're not very serious about baby modeling. NO FILTERS!
What should your baby do?
One of the most precious things in the world is a baby's smile, so if you can get them to do a heartwarming grin, then go for it! But know that it's not mandatory. Whichever way your baby looks the most photogenic, be it curious, thoughtful, or solemn, make the most of it and use it for the photo. Sitting, lying down – any pose can work, but remember that the more a casting director sees of your baby – the better.
Once again, and it bears repeating, this photo is the one thing the casting director will use to make their decision, so don't hesitate to spend as much time as you need to capture the perfect shot. What's more, it's not a one and done process. Our kids grow up by the minute, so make sure to take a fresh recent photo no less than every couple of months. 
Now that you have the perfect photo, it's time to send it out!
Finding baby modeling casting calls
Long gone are the days when knowing someone in the industry or being part of baby modeling agencies was the only way to find a modeling job.
With the advent of social media and flourishing online platforms, parents have the necessary tools to find gigs without committing to agents or incurring extra expenses. That being said, agencies are still a major player in the process and if you're looking to do more than just try out, a baby modeling agency can be an invaluable partner. 
Here are 3 ways you can find casting calls for your future superstar:
The DIY way
Lots of casting calls are posted publicly on websites and social media. The hard part is finding them. Some research on your part is required, but it's nothing difficult. 
The simplest and most straightforward way is to simply use your search engine of choice and, for example, google "baby model casting call/contest/job [your location]". Browse through the results, explore them, and you'll eventually find opportunities, gigs, and contests where you can apply. Don't hesitate to search for nearby locations as well if nothing comes up for your area.
Another piece of advice I have for you is – find and join related groups on social media, plus follow casting directors that operate in your area. There are very few baby-specific casting call groups, so I recommend you join ones meant for kids in general and you'll often find opportunities for babies as well. 
It can take time to get used to doing this by yourself, but the fantastic benefit is that you are spending no money whatsoever. You have full control over what you're doing, where you're applying and how much time you're willing to invest in baby modeling. It can be hard at first, but you'll quickly get the hang of it and understand where to find the best gigs. 
Note: if you're doing it yourself you have to be extra wary of scams. Read all about the most common scams and how to avoid them here. 
The KidsCasting way
KidsCasting is not an agency. It's an online platform that curates casting calls and connects you to casting directors.
Simply put – KidsCasting does all the research legwork for you and gathers all the baby modeling & other casting calls in one place. All you have to do – create a profile, upload that photo of your kid you took, and start applying to casting calls in your area. 
Creating a profile and browsing casting calls is 100% free of charge, however, if you want to apply, you need to purchase a subscription. This is another inexpensive way to get started with child modeling while staying in charge of the whole process – apply to gigs you want to, stay updated with the latest ones daily, and become part of a community of like-minded parents looking to do the same thing. 
The Agency way
The fantastic thing about agencies is that they only take commissions. You don't pay to join and you don't pay them to find casting calls – you only pay a percentage (10-20%) of the money you make from a job. If any agency or agent asks you to pay anything else – stay away.
To find an agency just search for some in your area, make sure to read reviews (an agency's reputation is EVERYTHING), and then get in touch with one that suits you & your kid best. Going with a local baby modeling agency is recommended when you're starting out, so you don't end up getting distant gigs with unrealistic commutes. 
Keep in mind that none of the listed ways to find casting calls are an all-or-nothing thing. In other words, you're free to mix & match and be part of both KidsCasting and an agency, for example. 
So, now that you have found baby modeling casting calls, it's time to…
Apply, apply, apply! 
As mentioned previously, rejection is a big part of this industry. It's not that uncommon for auditions to have up to 200 families eyeing the gig, so imagine how many submissions didn't even make it to the audition part! In showbiz, competition is always fierce. Whether you're a baby model or a professional actor, to land a part, you have to apply to as many gigs as possible.
With every job landed, and every ounce of experience gained it'll become easier. Never hesitate to update your baby's photo if you think it might be the reason you're not getting callbacks. And, most importantly, don't give up. 
You hold all the power. A few photos of your baby, a few clicks on your device, and you could have a paying baby modeling gig lined up. Thousands of parents are doing this right now and the families that will find success won't necessarily be the ones with the prettiest baby, it'll be the most resilient ones that keep going and do everything in their power to help their kid become a baby model. 
Even if you're not ready to dedicate yourself to this project, giving it a try will also require some effort, most notably in the application process. Taking a photo & submitting to casting calls isn't difficult and anyone can do it. But, unfortunately, experience shows that most parents get stuck at the application step, surrendering after their first or second rejection.
If you're fine with it, that's your prerogative. If not – be patient and keep applying! 
You can do it!
Getting started with baby modeling is easy. If you & your baby have the time, passion, and energy to dedicate to pursuing modeling, then you're both at the start of a wonderful journey. There's work & challenges ahead of you, but as with anything in life, your effort will be proportionally rewarded. 
The time for words is over and the time for action is here! Take that photo of your baby, find casting calls, and apply, apply, apply! I believe in you 🙂 
Find casting calls near you right now!
High fashion: 17-year-old schoolgirl from Russia dreamed of conquering the Paris catwalk. Here's what came out of it
Subscribe to our "Context" newsletter: it will help you understand the events.
Image copyright Direct Scouting
Paris Fashion Week attracts thousands of models every year. They are driven by a single goal: to walk the runway at the fashion show of a famous designer.
"I'm looking for an ideal"
Every minute at the Louvre-Rivoli metro station in Paris you can meet a long-legged girl with a heavy bag.

A few steps from the station, in a semi-basement damp room, there is a casting for Fashion Week.

Image caption,

One of the toughest challenges at Fashion Week is standing in long lines at auditions.

Slender, shivering models, no shorter than 175 centimeters each, crowd in front of a closed iron door. They are wearing only tight-fitting jeans and thin tank tops, their faces a mix of bewilderment and hope. In the hands of each composite is a card with a photo and model parameters.

Among them is 17-year-old Anna Vasilyeva from Nizhny Novgorod.
For her, as for others, the path to the coveted podium begins with an endless queue.

Casting director Michelle Mode has to choose 30 models for her show. In less than an hour, she watched 250 girls, but is not happy with the result.

"I'm looking for the perfect models," the casting director says emphatically. "Perfect body, perfect skin, perfect walk - not for life, but for the catwalk - that's what I need."

Image caption,

All day long Anya disappears at castings, which end late at night

From the room we hear: "Next!"

Anya disappears behind the door, through which only the sound of heels can be heard. But after a moment he returns, quickly changes his shoes for boots and runs out into the street.

The casting, which Anya patiently waited for an hour, lasted only ten seconds for her. Today she needs to defend another nine such queues.

I carefully ask Michelle what was wrong with Anya.
The casting director gives me a condescending look and quickly says, "Do you want me to tell you? Well, okay. The body is not perfect. The legs are not perfect. And I need taller girls."
Buckwheat and catwalk
17-year-old Anya flew to France with a bag of buckwheat and her firm intention to go to the top league of the modeling business.

She dreams of walking in her favorite brand, Saint Laurent.

As a child, Anya went to a regular school and played water polo. From a long stay in the water, she often got sick, and the polo had to be abandoned. After some time, she took up oriental dancing, but this occupation was not very exciting.

Photo by Direct Scouting, archive of Anya Vasilyeva

Photo caption,

Working as a model not only allows you to travel, but also gives you the opportunity to live life more interesting than in Russia, says Anya

Therefore, when Anya received an offer to work as a model abroad agreed without much hesitation.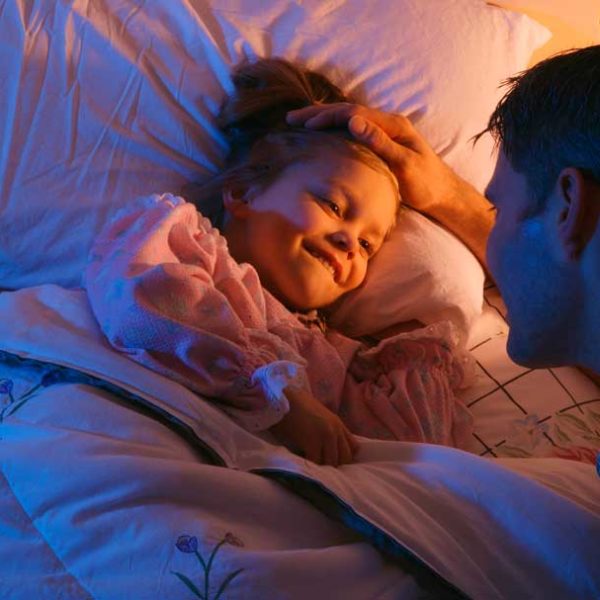 "A scout from a modeling agency in Nizhny Novgorod wrote to me on Vkontakte," recalls Anya. "She was interested in my photos, and my mother and I were invited for an interview."
Fashion experts liked young Anya, and a month later she received a plane ticket and an invitation to work in South Korea. She was only 14 then.
"My parents were very worried, but the director of the agency and my booker Ravida talked to them for a long time, explained that it was completely safe. Once a 12-year-old girl was sent to work, so my case was not unique," Anya says.
She traveled to five countries in three years. Working as a model allows you not only to travel, but also gives you the opportunity to live life more interesting than in Russia, says Anya.
In parallel with the trips, Anya is finishing the 11th grade. Like many of her peers, she sees no point in continuing her studies in her hometown, where there are too few prospects for the future.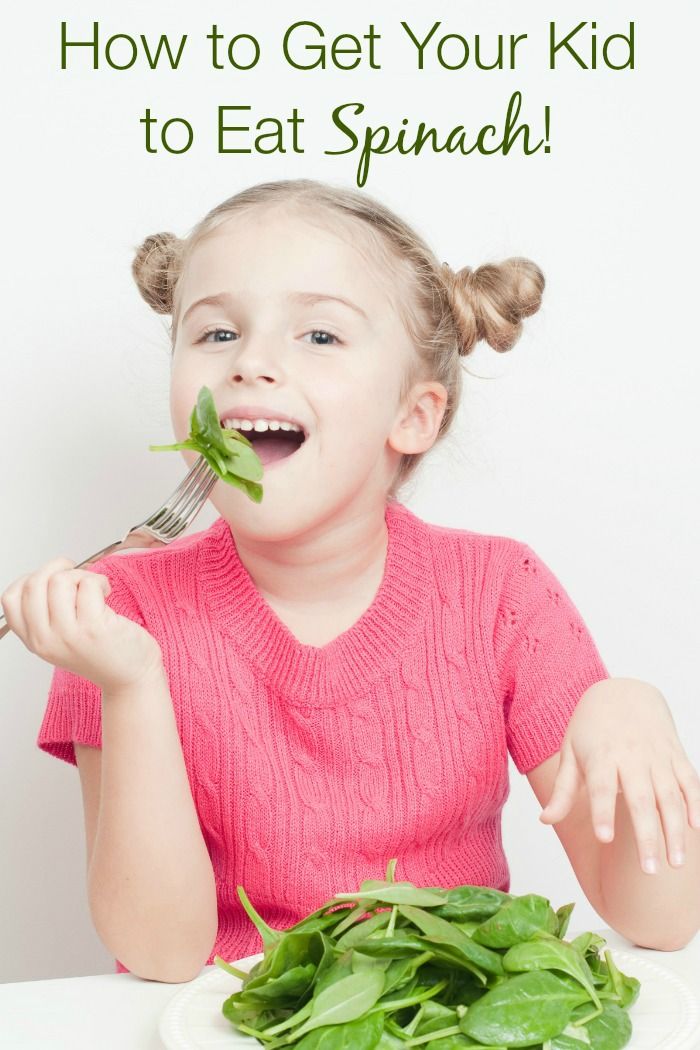 Image copyright, Getty Images

Image caption,

According to fashion industry expert Eric Dubois, the secret to a model's success lies not in looks but in self-confidence

"My dream is to go to Parsons School of Design in New York. But it's very expensive, there are no free courses," Anya says.

The path to the desired goal begins with an empty and cold Parisian apartment provided by the agency, in which Anya is forced to share shelter with other models like her.

Six hungry, constantly chilly girls share the only shower and toilet for everyone. The kitchen shelves and the fridge are empty. There are no mugs, and girls have to drink tea from deep plates.

The meager furnishings, the bare walls and the solitary light bulb in Anya's room make her feel sad.

Image caption,

There are no cups in Anya's "model apartment", she has to drink tea from deep bowls

The worst thing for every girl is not being chosen.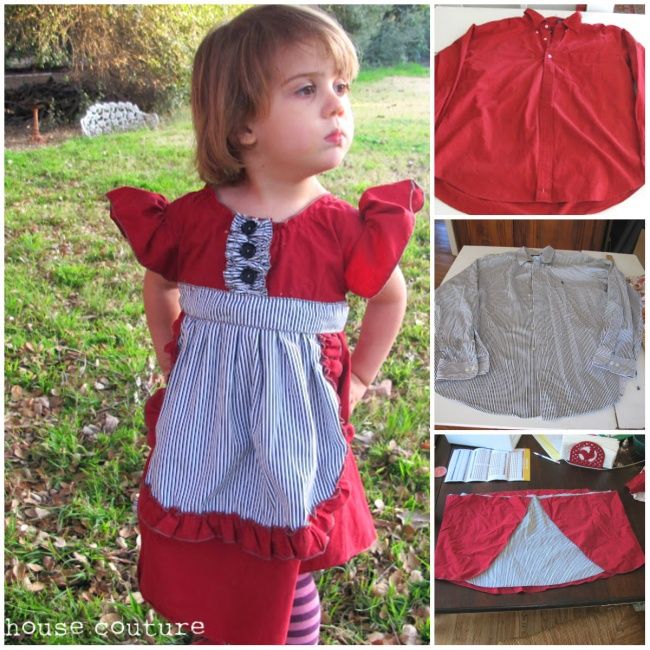 Unworthy of the podium. Be the worst. Stay at home alone when others shine in the rays of glory at the show of the collection of a famous designer.
Each of them is afraid of such a denouement, but keeps silent about it.
"Extra centimeter for reputation"
Like thousands of other models in Paris, Anya is completely dependent on her modeling agency.

The agency pays for airfare, accommodation, provides pocket money and looks for work.

All expenses, including printed portfolio photos and catwalk lessons, are deducted from the model's future earnings.

The situation in the modeling agency resembles a stock exchange.

Image caption

The competition starts with modeling agency

At a long table, ten people are endlessly phoning and discussing something loudly among themselves. The non-linguistic girls startle when they hear their name in the long stream of French speech.
The participants in the conversation do not even look in their direction.

The walls in the office are heavily hung with photographs of models. Nearly every picture is labeled IN - "in the city". Every girl knows that in the event of a fiasco at the castings, an ominous inscription OUT will appear under her photo.

The office is saturated with indifference to the models themselves.

Image caption,

Every girl knows that in the event of a casting failure, the ominous sign OUT will appear under her photo.

Skip the Podcast and continue reading.

Podcast

What was that?

We quickly, simply and clearly explain what happened, why it's important and what's next.

episodes

The end of the story Podcast

Girls feel it too. Their more experienced colleagues are not embarrassed by this attitude: they imposingly enter the office, chirp amiably with bookers and go smoking with them, while young applicants shyly wait for someone to pay attention to them.
Anya is here to have a weekly measurement and receive pocket money for the week. Most of those present do not seem to notice her presence, continuing to go about their business.
Every Monday Tatyana, an employee of the agency, measures the models' chest, hips and waist with a centimeter. Measurement is not a whim of the agency, but a kind of aptitude test.
"I'm almost their age, but I feel like their mother," says 19-year-old Tanya, who came to Paris from Ukraine. "When they don't have a job, they come to me. When they don't have auditions, they come to me again "These girls are just kids, I'm really worried about them."
"The main thing in this business is narrow hips. They should not be wider than 89 centimeters, otherwise the girl runs the risk of leaving Paris without a job," Tanya explains.
"If the customer finds an extra centimeter, the girl will be kicked out, and they will stop cooperating with us," she adds.
Anya ate two apples and an omelette in the morning. Now she is worried that she will not fit into the necessary parameters.

You need JavaScript enabled to view this content, or use a different browser

Video caption,

Measuring model parameters
Survive on 80 euros
Anya receives 80 euros of pocket money every week.

About 30 euros is spent on a travel card, 50 is left for food and mobile phone payments (about seven euros per day).

Image caption,

Anya's expenses for a week in Paris

When asked how to survive on such a sum, agency workers shrug their shoulders and advise asking the models themselves.

"We need to buy food in a cheap supermarket, cook at home. Restaurants? - Anya smiles sadly. - This is out of the question."

Image caption,

Buckwheat, dry noodles and honey are the bare minimum for survival in Paris.
For most models, the only way to stay hungry in Paris is to bring food with them. This is exactly what Anya did. Half of her large travel bag was occupied by food: oatmeal, buckwheat, tea, pasta - the minimum set for survival in the French capital.
"Thank you, bye"
In February, nothing in Paris reminds of the established image of the city of lovers. A dank wind from the Atlantic carries small ice drops. Hands get cold from the cold.

The weather has no effect on Anya's resolve. According to the route laid out in the phone, she diligently goes to the next casting.

Image caption,

"I'm almost the same age as them, but I feel like their mother. These girls are just kids, I really care about them," says Tatyana, a model agency employee. Finally, she knocks on the right door.

Lively in a warm room. Several makeup artists surround the model, who is struggling to contain her emotions - she has just been selected from hundreds of applicants for a runway makeup tryout.
There is no usual line of models, this gives Anya confidence. With a smile, she steps towards the designer.
"If they ask me to try on clothes, I'll have time to warm up," she says to herself.
She does not succeed.
Without really looking at Anya, the designer says to her: "Thank you, bye".
"Apparently they didn't like me," she tells me with doom in her voice, casting a quick glance at the wall hung with photographs.
Faces familiar to Anya in the photographs: neighbors in a model apartment. "Perhaps they will be invited to a fitting. They have a chance to participate in the show," Anya says cautiously, running back into the cold Parisian February.
Only thinness is for sale
On the Rue Pontu, two middle-aged Frenchmen have been trying to predict the future for the last 30 years.
Vincent Pieter and Eric Dubois, co-founders of the Silent modeling agency, present new faces from all over the world to the discerning Parisian client every year.
They think they can predict the trend and they know what's going to hit next year.

Image copyright, Direct Scouting

Image caption,

"The job of a model is to show off your clothes in the most attractive way. To do this, you have to be thin and long," says Vincent Peter, co-founder of SILENT MODELS

Eric is convinced that the key to success at Paris Fashion Week is the strength of the model's character: "You need to radiate self-confidence. The way you hold a cigarette, your posture, walk, look - no one should allow the thought that behind a catchy appearance a fragile and insecure girl may be hiding."

According to Vincent, the fashion market is open only to slim and tall people: "The task of a model is to show clothes in the most attractive way. To do this, you must be thin and long."

Can plus-size girls be just as successful on the catwalk?

"I doubt it," Vincent shakes his head.

"Look at the Olympics - there are no plus-size athletes.
To win a medal, an athlete has to be tall and lean. It's the same in the fashion industry," he adds.
"This is a modeling business"
"When you come to Paris, you think - now I'll go to the casting and everyone will like me," says Anya.

"But you come to the first, second, tenth preselection, and they don't notice you. Self-esteem drops, you start to doubt yourself," she adds.

Anya continues to go to all the auditions with the same diligence, which is becoming less and less every day. She begins to realize that the moment seems to be lost, and this holiday is not for her.

None of Anya's neighbors in the "model apartment" managed to perform at the show.

Image caption,

None of Anya's roommates managed to perform at Fashion Week

The small kitchen where they used to cook together and discuss their plans is now empty and quiet. The girls went to their rooms.

In a cold dark corridor, I meet 17-year-old Alice.
In response to a question about how things are going, she shrugs vaguely.
"The casting director should wake up in a good mood, drink a cup of delicious coffee. If you catch your eye at the right time, consider yourself lucky," says Alice. - It's a shame, because your efforts remain underestimated, but this is life. It's a modeling business."
And now what?
"Make a showroom and go home to finish school. And then - I don't know yet how the card will fall," Alice answers indifferently.
Mannequin in the showroom
In a couple of weeks spent in Paris, Anya's debt to the agency reached two thousand euros.

Image caption,

"You come to the first, second, tenth preselection, but they don't notice you. Self-esteem drops, you start to doubt yourself"

To pay off her debts, Anya has to work as a "hanger in the store" - this is how she describes her working day in the showroom.
"You come in, try on clothes, show them to customers. You walk between the tables, they look at you, sometimes they can touch you," she says.

You need to enable JavaScript or use a different browser to view this content

Video caption,

Showroom mannequin

Anya tries on 100 to 300 outfits a day. Her job is to stand still and turn on command.

It is strictly forbidden to speak or ask questions. It is necessary to constantly smile and show interest in what is happening, otherwise a fastidious buyer may complain about an overly "phlegmatic" model.

According to Anya, the hardest part of the job is boredom. The indifference of others. They sell clothes on you from the show you so dreamed of going to. But I ended up here, between clothes hangers and bored shoppers.
Anya will not earn anything
For models, success at Fashion Week is determined by the number of shows.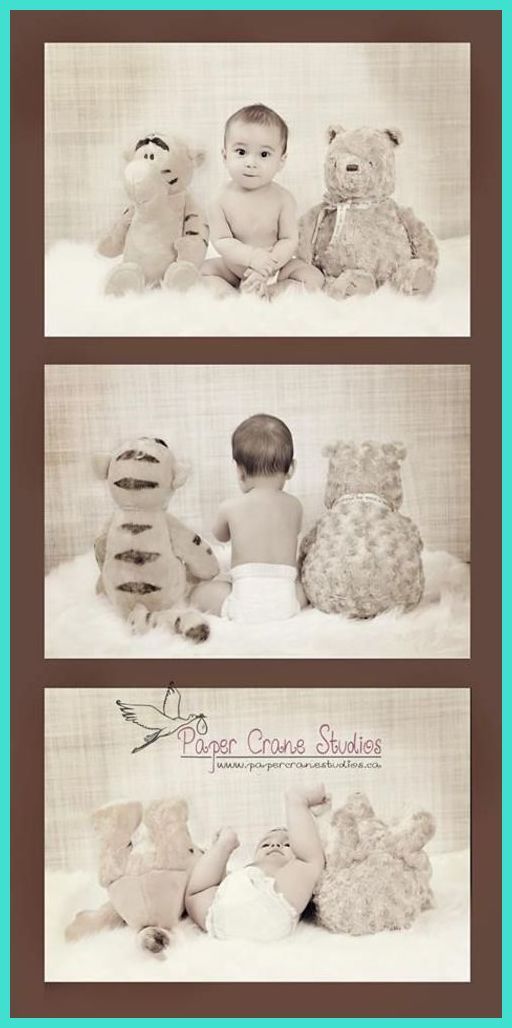 For the agency - the amount of money earned from these shows.
Manager Roman from Anya's agency is dissatisfied with the results: "We earned about 100 thousand euros, it could have been more."
I cautiously ask if Anya will earn anything on this trip.
Roman, who has been in the industry for 20 years, has no particular fondness for the modeling business: "Excuse my French, but modeling agencies are complete assholes. A girl comes, works, and in the end the agency takes everything for itself."
"Most likely, Anya will not earn anything. And I assure you, she is not alone," he sums up.
However, the fate of Anya, like a dozen other models who did not succeed at the Fashion Week, is of little concern to Roman.
Having already forgotten about Anya, he proudly tells me about the albino girl who has become the star of the Paris catwalk this season and can now bring considerable profit to the agency.
Anya will be sent home in just a couple of days.
Tit in hand
The last time I meet Anya is late on Monday evening. She is not allowed to work for a long time, I wait under the windows of the showroom for several hours.

"I was very tired, after dinner I didn't even have time to sit down, I changed my clothes an unimaginable number of times, - says Anya. - But they fed me deliciously."

The author of the photo, Ani Vasilyeva's archive

Photo caption,

"In Nizhny I shot for an advertisement for a trendy shopping center. This advertisement hangs on the facade of a store in the very center of the city. So I also have something to be proud of"

On the way to "model apartment" Anya tells me that the director of the agency forbade giving pocket money to models who did poorly at fashion week.

"Some girls have five euros left in their pockets, they need to look for ways to feed themselves," Anya shrugs.
However, after a couple of days, yielding to the pressure of modeling agents, the director of Anya's agency agrees to give the girls some pocket money - but no more than 40 euros each.
At the subway exit, Anya notices a lonely advertising sign - in the light of night lights, a girl is posing for an advertisement for Chanel perfume.
"It would be great to be in her place one day," Anya says with a fragile hope in her voice.
"In Nizhny I shot for an advertisement for a trendy shopping center. This advertisement hangs on the facade of a store in the very center of the city. So I also have something to be proud of," she smiles.
You can listen to the audio version of the material in English at this link.
***
"Problems of using child labor in sports, modeling, advertising and show business"
Authors
Executives
Job files
Award documents
Zhukova N.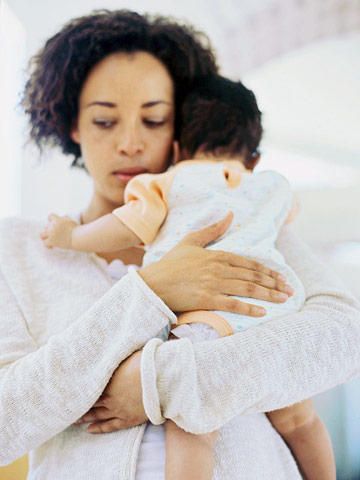 S. 1
---
1MBOU secondary school No. 1, 10 "A" class
Tokareva I.L. 1
---
1MBOU secondary school No. 1
The author of the work was awarded a diploma of the winner of the III degree
Diploma of a school student Certificate of the head
The text of the work is placed without images and formulas.
The full version of the work is available in the "Files of the work" tab in PDF format
Goals and objectives of my work:
Objectives: to interest today's youth in the current situation of the situation of children in society. To draw people's attention to the real infringement of the rights of the child in the world and to set out direct proposals for eliminating shortcomings in this area, also to analyze the rights of the child in the UN World Convention on the Rights of the Child.
Tasks of the work: to create a common vision of this topical issue and express your own opinion on this issue, conduct a survey and find out the opinion of the students of my school.
Problem: in our world, unfortunately, arbitrariness on the part of adults in relation to children is becoming more frequent. Often, adults take advantage of the naivete, openness of children and use them as a resource to achieve their own goals or earn money.
Research methods:
1. Use of information resources:
United Nations Convention on the Rights of the Child (adopted by General Assembly resolution 44/25 of November 20, 1989).
2. Examining one's own vision of the problem
3. Working with sources:
Labor Code of the Russian Federation
Family Code of the Russian Federation
"Problems of the use of child labor in sports, modeling, advertising and show business"
1. Introduction.
In our country, the problem of protecting childhood has almost always been relevant. Child crime is growing, the number of children deprived of parental care is increasing, the level of infant mortality is high, and so on.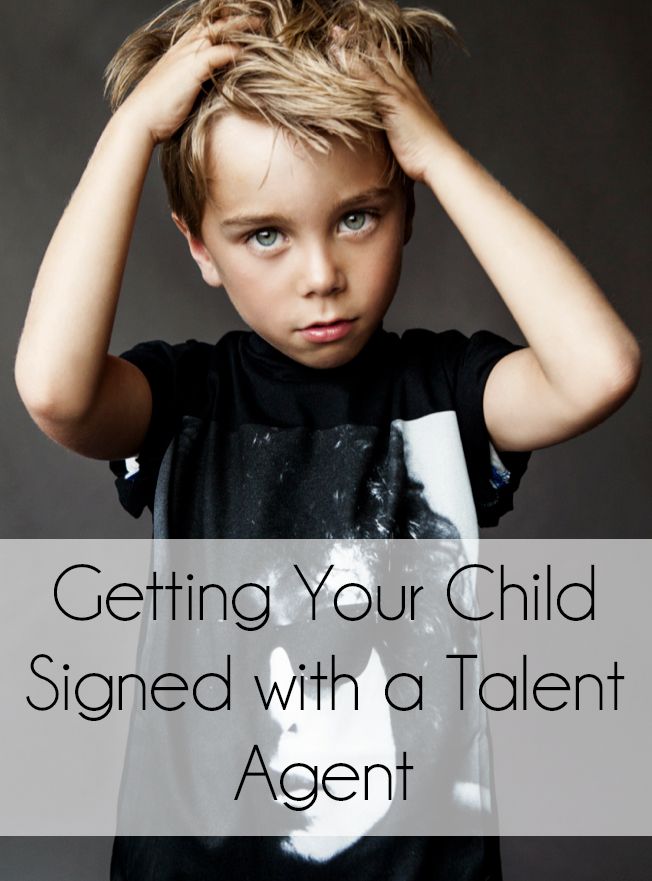 Another important issue in the modern world is the use of child labor, with the aim of making a profit by interested individuals and organizations.
I became interested in the problem of child labor in modeling and show business, as well as in sports and advertising, after watching a number of television programs that discussed this topic. I realized that it is very relevant today. And today, many girls dream of being models, unaware of the difficulties and difficulties that may arise in this.
a) Convention on the Rights of the Child, on child labor as a form of exploitation.
The health and education of the younger generation has always been the most important priority of any civilized state.
Article 32 of the Convention on the Rights of the Child reads:
"States Parties recognize the right of the child to be protected from economic exploitation and from any work that may endanger his health or interfere with his education or be harmful to his health, physical, mental, spiritual, moral or social development.
" .
What does child labor mean?
Child labor is the engagement of children in various types of work on a regular basis. The UN and the International Labor Organization consider child labor to be exploitative.
Today, in most countries, child labor is considered a form of exploitation and illegal. In the past, child labor was widespread, but since the emergence and recognition of the concept of work safety and children's rights, the areas of child labor have gradually decreased. Among the types of child labor that exist in civilized countries, one can note work in show business (cinema, theater, stage), advertising and sports, in the service sector, in production, etc. But, unfortunately, in some African countries, children are armed and compelled to participate in hostilities.
b) Exploitation of child labor in sports.
All people in general are accustomed to perceive sport as an opportunity to reach some heights among human capabilities.
Indeed, playing sports serves the development of physical health and the spirit of a person, the emergence of moral qualities of a person, such as perseverance, willpower, dexterity, perseverance, determination. This, of course, is extremely important for the younger generation. But there is another side. Sports can harm children in situations where the child is too focused on achieving high results, for which he is ready to consciously perform actions that are harmful to his health. Since we must not forget that sport requires a lot of tension from a person, the mobilization of all the resources of the body and tremendous patience. This is all obvious stress for any person, and even more so for a child.
I tried to understand what is the motivation for involving children and adolescents in the "athlete's work"?
Firstly , the ambition of parents who, not considering the capabilities of the body of their own children, dream of prizes, gold medals and a prosperous future, secured by the work of their young athlete.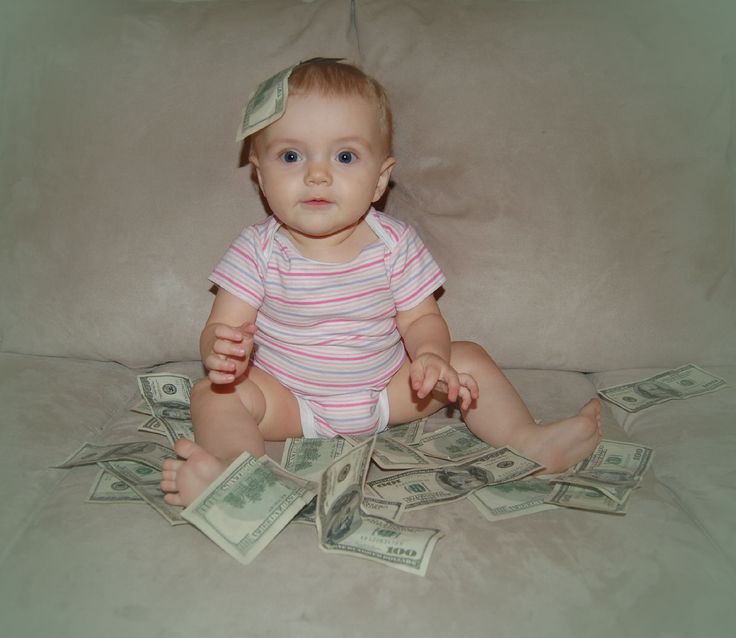 Secondly , the desire of the coach to make his mark in the history of big sport with the help of his students.
Thirdly , the desire of the youngest athlete to reach certain heights by any means.
According to LSchmid (1962), diseases of the cardiovascular system accounted for 70% of all deaths in athletes.
The high vulnerability of the cardiovascular system of athletes was confirmed by the data of scientists, according to which the mortality from cardiovascular diseases in them, compared with non-athletes, in all age groups up to 64 years was higher. These data already many years ago made it possible to conclude that athletes are not only not an exception to the rule that the risk of heart damage and death from these diseases increases with age, but they even outperform non-athletes in these indicators.
Annual training loads for young athletes are sometimes much higher than for adults, and the duration of training for athletes of different ages and gender is 5-8 hours of intensive work.
This means that a dangerous process is going on in youth sports: for the sake of economic profit, there is a mass production exploitation of child labor, the depletion of the reserves of the body of the younger generation.
But still, it should be noted that sport in moderate doses has a positive effect on the body. Scientists all over the world have proven that people who play sports not professionally, but amateurly, feel much better, get sick less often and have much more vitality than people who do not play any kind of sport.
Conclusion: it is necessary to carefully monitor compliance with state standards in the field of physical culture and sports, taking into account the age capabilities of the younger generation. And also the most important aspect should be strengthening health, increasing life expectancy, educating the younger generation, and only then striving for sports heights.
c) Use of child labor in advertising, modeling and show business.
The transition of our society to market and economic relations has completely changed the priorities even of the younger generation. What girl in her dreams does not imagine herself as a model walking along the catwalk among camera flashes, world-famous designers, on the covers of glossy magazines?!
I conducted a short questionnaire among girls in grades 9-10 on the topic "Would you like to become a model?". Analyzing the data, I came to the conclusion that 10% of respondents would like to become a professional model, 50% want to try themselves in this area, 25% expressed frivolity about this profession, 15% remained indifferent.
In my opinion, there is nothing wrong with the profession of a model, and the "model business" has been professionally engaged for a long time. But if we are talking about the exclusion of the labor of minors from it!
Why, then, the use of underage labor in modeling, advertising and show business can be mistaken for the exploitation of child labor?
Few of the children and their ambitious parents have an idea about the cruelty and laws of the modeling business:
model's age is short, because youth is fleeting.
The psychological trauma that a beautiful girl receives after her "retirement" at work remains with her for life.
model is constantly sacrificing her health, tk. Exhausting diets allow you to keep in shape, taking special harmful drugs for weight loss, which can result in a terrible disease - anorexia.
children sacrifice school time, often dropping out of school altogether.
sometimes both personal life and all close people are sacrificed.
Who is to blame for the fact that children become a commodity in the big circulation of money?
In my opinion, first of all, parents who want to live off the earnings of their children and do not take into account the consequences of the child's vulnerable psyche. And also a state that understands that children are the future potential of Russia, but does not make enough efforts to develop legislative measures to protect the child from using his external data for profit.
I believe that the responsibility of parents for using the child's potential for profit should be toughened.
The state must necessarily follow the assumed obligations to comply with Article 32 (paragraph 2) of the Convention on the Rights of the Child on the punishment of the exploitation of child labor.
"States Parties shall take legislative, administrative, social and educational measures to ensure the implementation of this article. To this end, guided by the relevant provisions of other international instruments, the participating States, in particular:
a) establish a minimum age or minimum ages for employment;
b) determine the necessary requirements for the duration of the working day and working conditions;
c) provide for appropriate penalties or other sanctions to ensure the effective implementation of this article." The world community and the Russian Federation in protecting children from exploitation in various areas of business and sports.
Every seventh child in the world is engaged in some form of child labor, causing him moral or physical harm.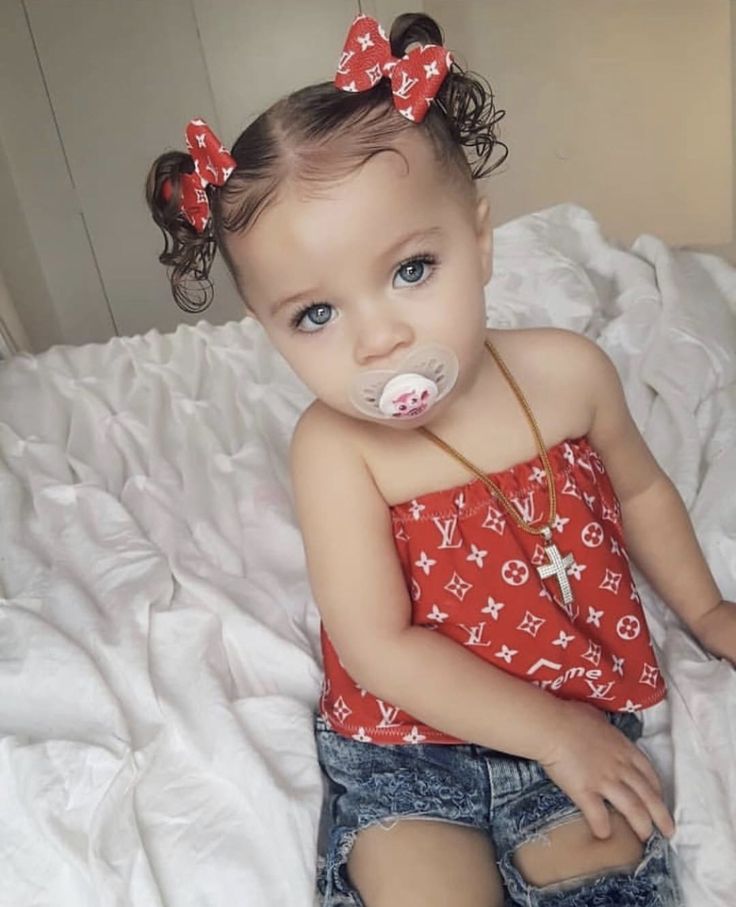 It is generally accepted that there are a number of reasons for the emergence of such a phenomenon as child labor: poverty, the low level of economic development of the country, social causes and cultural traditions. The world community is confident that it is necessary to take measures to eliminate child labor, based on the protection of the interests of the child.
In Russia, the responsibility to protect the interests of children belongs to the Commissioner for Children's Rights under the President of the Russian Federation (informally, the Children's Ombudsman).
On September 9, 2016, Russian President Vladimir Putin, by his decree, appointed Anna Kuznetsova as Commissioner for Children's Rights under the President of the Russian Federation. This was announced by the press secretary of the head of state Dmitry Peskov.
Kuznetsova 34 years old. In 2010, she created the Pokrov foundation to support families, motherhood and childhood, and in 2015, the Association of Organizations to Protect the Family.
June 12 is World Day against Child Labor. The date was established in 2002 by the International Labor Organization (ILO) in order to draw attention to the movement that has unfolded in all countries for the prohibition of child labor and in particular its worst forms.
Russia also acceded to the Convention on the Prohibition and Immediate Action for the Elimination of the Worst Forms of Child Labor in 2003.
It is necessary to mention two more legislative acts of paramount importance for the state - the Family Code of the Russian Federation and the Labor Code of the Russian Federation.
In the first, in art. 56 important words for parents are recorded:
1. The child has the right to protection of his rights and legal interests.
The protection of the rights and legitimate interests of the child is carried out by the parents (persons replacing them), and in the cases provided for by this Code, by the guardianship and guardianship authority, the prosecutor and the court.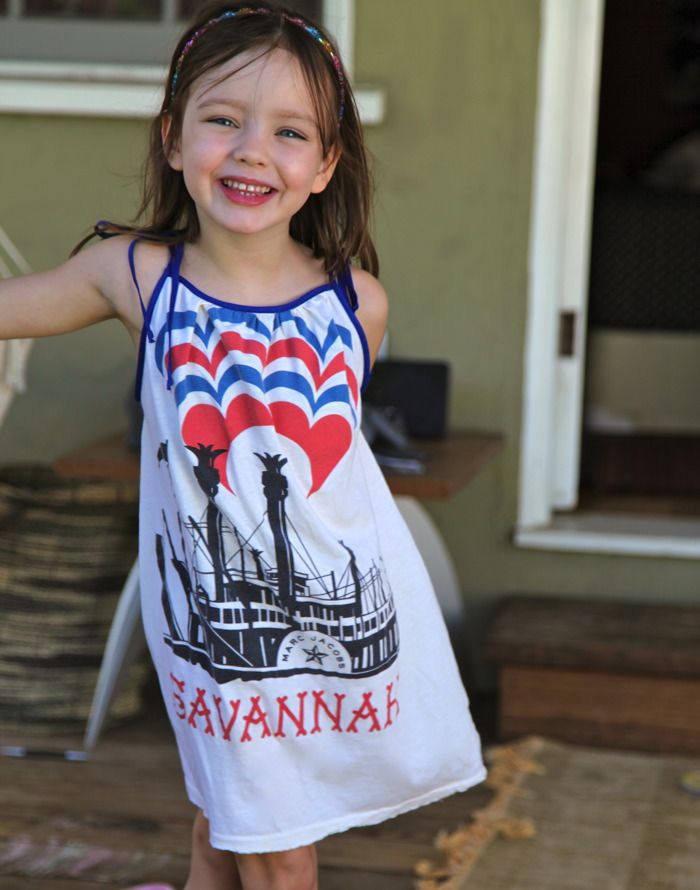 A minor who is recognized in accordance with the law as fully capable before reaching the age of majority has the right to independently exercise his rights and obligations, including the right to protection.
2 . The child has the right to be protected from abuse by parents (persons replacing them).
In case of violation of the rights and legitimate interests of the child, including in case of failure or improper performance by the parents (one of them) of the duties of raising, educating the child or in case of abuse of parental rights, the child has the right to independently apply for their protection to the guardianship and guardianship authority, and upon reaching the age of fourteen years in court.
3. Officials of organizations and other citizens who become aware of a threat to the life or health of a child, a violation of his rights and legitimate interests, are obliged to report this to the guardianship and guardianship authority at the actual location of the child.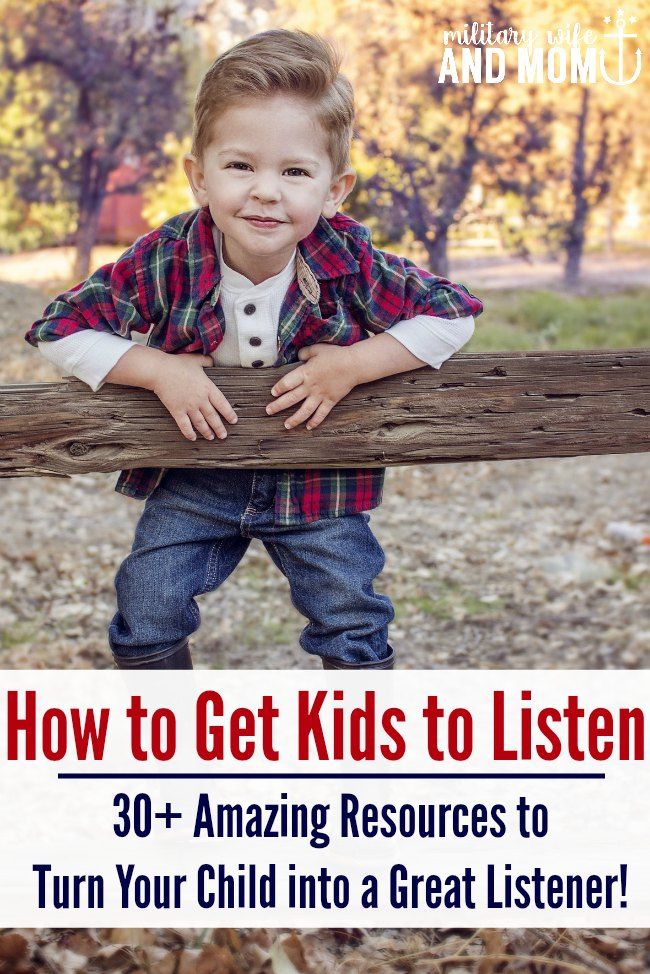 Upon receipt of such information, the guardianship and guardianship body is obliged to take the necessary measures to protect the rights and legitimate interests of the child. And Article 265 of the Labor Code of the Russian Federation lists jobs where it is prohibited to use the labor of persons under the age of eighteen:
It is forbidden to use the labor of persons under the age of eighteen in jobs with harmful and (or) dangerous working conditions, in underground work, as well as in work, the performance of which may harm their health and moral development (gambling business, work in night cabarets and clubs, production, transportation and trade in alcoholic beverages, tobacco products, narcotic and other toxic drugs).
Employees under the age of eighteen are prohibited from carrying and moving loads that exceed the maximum limits established for them.
Conclusion.
If I had the opportunity to participate in the legislative process, then first of all I would suggest:
- study and summarize international experience in combating child labor;
- to amend the Criminal Code of the Russian Federation, toughening penalties for involving children in activities that may harm their health and moral development;
- clearly spell out in the Labor Code of the Russian Federation what and under what conditions 14-year-olds can do, so that enterprising businessmen do not use the law for their own purposes;
- increase the responsibility of parents for the exploitation of children's labor in order to solve their own material problems.