Pregnant food craving
Top 10 FAQs | Pregnancy
Being pregnant raises lots of questions – especially for first time mums. You may be wondering what the early signs of pregnancy are, which vitamins you need to take, or if you'll have any cravings. These questions are perfectly normal – especially when your body is going through so many changes. Hopefully, our top 10 pregnancy FAQs below will answer some of your questions!
1. Am I pregnant?
The earliest and most reliable sign of pregnancy is a missed period. If you have a regular monthly cycle, normally you get your period about 4 weeks from the start of your last period.
Take a home pregnancy test
To find out if you're pregnant, you can do a pregnancy test from the first day you miss your period. Home pregnancy tests are very reliable, but see your GP to be sure and also to start your antenatal care.
Early signs and symptoms
Many women still feel fine at 4 weeks, but others may notice sore breasts, fatigue, frequent urination, and nausea (feeling sick).
Sometimes pregnant women have some very light bleeding, called "spotting", at the time when their period would be due. This is also known as implantation bleeding, which is when the foetus plants itself into the wall of your womb. Spotting is completely normal and does not need any medical treatment.
You may be sick or feel sick – this is commonly known as morning sickness, but it can happen at any time of day. If you feel nauseous and can't keep anything down, contact your GP. You may also notice changes in your breasts. They may become larger and feel tender, like they might do before your period. The veins may show up more and the nipples may darken and stand out.
Every woman is different and not all women will notice all these symptoms. If you're eagerly looking out for any hints that you might be pregnant, other early signs of pregnancy include:
needing to pee more often – you may find you have to get up in the night
being constipated
increased vaginal discharge without any soreness or irritation
feeling tired
having a strange taste in your mouth – many women describe it as metallic
"going off" some things, such as tea, coffee, tobacco smoke or fatty food
2.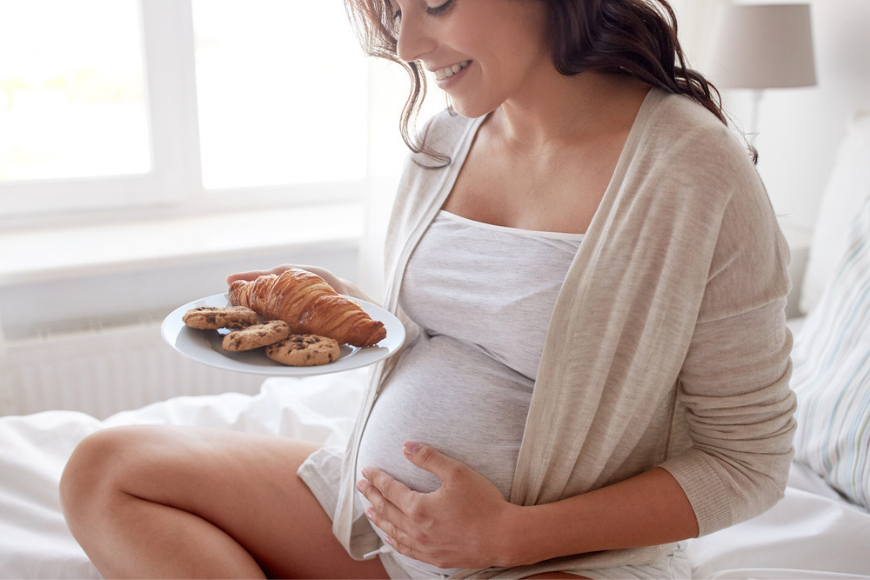 When do pregnancy cravings start?

There isn't a specific time when pregnancy food cravings start. It's different for every woman – and you may not necessarily have any cravings.

If you do start having cravings, it'll probably be in your first trimester (it could be as early as 5 weeks into pregnancy). They'll get stronger in your second trimester, and then eventually stop in your third trimester.

Cravings come in all shapes and sizes. Some women crave fatty foods like chips. Others get pregnancy cravings for things they didn't like before they got pregnant, or strange combinations of food such as mars bars with bacon.

Try to eat as healthily as possible – keep those unhealthy temptations to a minimum!

If you find yourself craving things that aren't food, like toothpaste, coal or even soil, speak to your midwife or doctor, as this may be a sign of a vitamin deficiency.
3. How much weight should I gain in pregnancy?
Weight gain in pregnancy varies from person to person.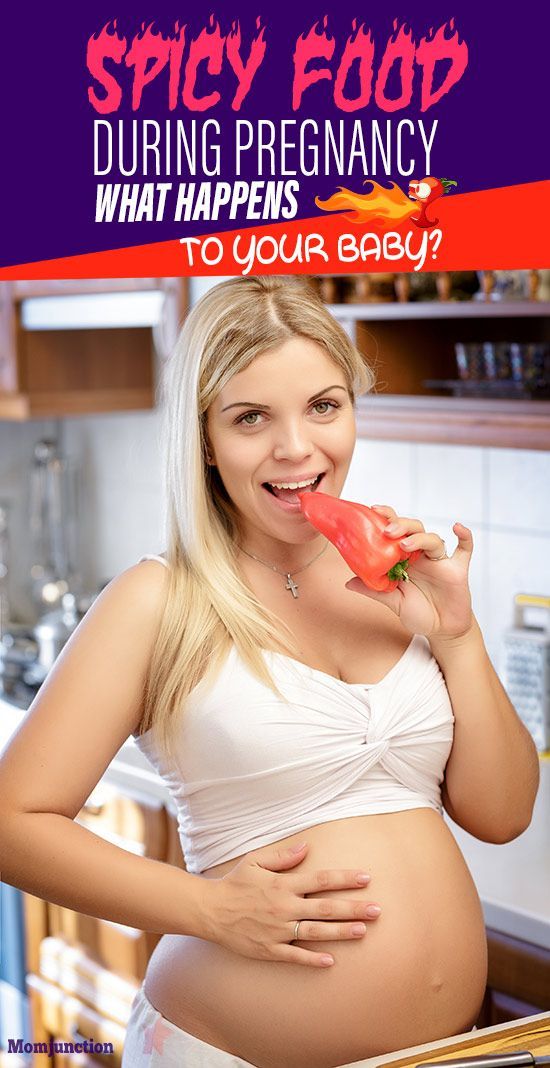 It also depends on your weight before you become pregnant.
Most pregnant women gain between 10kg and 12.5kg (22lb to 26lb), putting on most of the weight after week 20. Much of the extra weight is due to your baby growing, but your body will also be storing fat, ready to make breast milk after your baby is born.
Putting on too much or too little weight while you're pregnant can lead to health problems for you or your unborn baby. But don't worry, it's easy to make healthy food choices. Find out what to eat when pregnant and what foods to avoid.
4. What prenatal vitamins should I take?
You'll get most of the vitamins and minerals you need by eating a healthy, varied diet. But when you're pregnant (and while you are trying to get pregnant) you also need to take a folic acid supplement.
To keep bones and muscles healthy, we need vitamin D. From late March/early April to the end of September, most people make enough vitamin D from sunlight on their skin.
However, between October and early March we should consider taking a daily vitamin D supplement because we cannot make it from sunlight.
Just 10 micrograms a day is all you need – it's the same for kids and grown-ups. Some people should take a vitamin D supplement all year round, find out if this applies to you on the NHS website.
Along with the vitamins you should take, there are also some to watch out for and avoid. You should avoid supplements and multivitamins containing vitamin A (retinol) – as too much of it can harm your baby's development. You should also avoid liver and liver products (including fish liver oil), as they are high in vitamin A.
Find out more about vitamins and supplements in pregnancy.
5. How do I stay fit in pregnancy?
Keeping active and doing exercise while you're pregnant is great for you and your baby. You can keep up your normal level of daily activity and exercise regime, as long as it still feels comfortable.
Tips for exercising
You should be able to hold a conversation while you exercise.
Always warm up and cool down to keep you from pulling any muscles.
Stay hydrated - drink lots of water.
You can find online workouts that are safe during pregnancy, check out Sport England's #StayInWorkOut exercises (scroll to the pregnancy section).
Other good activities to try while pregnant include walking, yoga, pilates, aerobics and pelvic floor exercises.
Some exercises, like running and weight training, will need to be modified as your belly grows.
The best combination of exercise is aerobic and muscle-strengthening, as this helps you breathe properly and allows to deal with the increased weight you'll be carrying around.
If you're not already active, try building it into your daily life by taking the stairs, doing housework or gardening.
For a few pregnancy exercises, read about exercises for a fitter pregnancy.
What to avoid
Try not to lie on your back for long periods, as your bump will press on a big blood vessel that brings blood back to your heart, which can make you feel faint.
Avoid anything that risks you falling, for example: horse riding, skiing and gymnastics.
Contact sports are not a good idea either – things like squash, tennis, martial arts, football and rugby. where there's a risk of your bump being hit.
6. How should I sleep in pregnancy?
Depending on how you normally like to snooze, you might have to rethink your favourite position while you're pregnant.
If you sleep on your back, it's safe to continue during the first trimester, but as your bump gets bigger and heavier you'll need to sleep on your side, so it's best to get into the habit as soon as you can.
By the third trimester (after 28 weeks of pregnancy), sleeping on your side is the safest position for your baby as it helps prevent the risk of stillbirth. Don't worry, if your pregnancy is uncomplicated your risk of stillbirth is low (1 in 200 babies are stillborn) and going to sleep on your side will make it even lower.
It's ok if you end up in all sorts of positions when you are asleep.
The important thing to remember is to fall asleep on your side, as this means you are sleeping safely for your baby. If you wake up on your back, don't be alarmed, just turn onto your side and go back to sleep.
Try sleeping on one side with your knees bent, it'll help reduce the amount of pressure on your uterus and help you breathe better. Plus, this position can help relieve backache. You can use pillows under your belly, between your legs, and behind your back if you like.
You should go to sleep on your side whenever you have a snooze, including:
going to sleep at night
getting back to sleep, after waking up at night
daytime naps
7. What happens in an antenatal class?
Antenatal classes are available to give you and your partner lots of helpful information on labour, birth and early parenthood.
They're usually informal, fun and sociable, which makes them a great place to meet other parents-to-be. The friends you make at antenatal classes can become a great support network.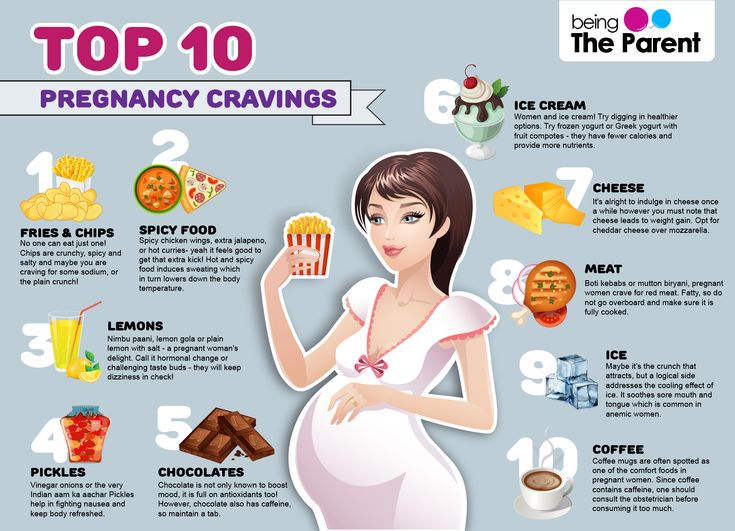 You can now find many antenatal courses and workshops online.
Antenatal classes usually start 8 to 10 weeks before your baby is born, and happen once a week for about 2 hours.
You can choose classes that are just for pregnant women, or classes that welcome a partner or a friend. There are sometimes classes especially designed for single mothers or teenagers.
Antenatal classes may include info on:
diet: how to stay healthy and have a good diet while you're pregnant
exercise: what types of exercise are good for keeping fit in pregnancy
labour: what to expect
relaxation: how to relax while you're pregnant and after you've had your baby
delivery methods: different birth methods and interventions
after the birth: how to look after your newborn, and how you can stay healthy
emotional wellbeing: how you might feel during and after your pregnancy
Find an antenatal class near you through the NCT or Our Place online courses.
8. What are the different types of breast pump?
There are 2 different types of breast pump: electric and manual. They're both designed to mimic the sucking action your baby makes when they're breastfeeding.
Manual breast pumps
When you use a manual pump, you squeeze the plunger by hand. This type of pump takes a bit longer to use than an electric pump but is:
cheaper than an electric pump
simple to use
lightweight
quiet
Electric breast pumps
An electric pump does the hard work for you. This type of pump is quicker than using a manual pump, but can be noisy and more expensive.
Mums often say that a manual breast pump is better if you're only expressing occasionally, while an electric pump is more efficient if you need to express milk quickly and often, for example if you've gone back to work.
9. How do I prepare for breastfeeding?
It's a good idea to read as much as you can about breastfeeding before the birth.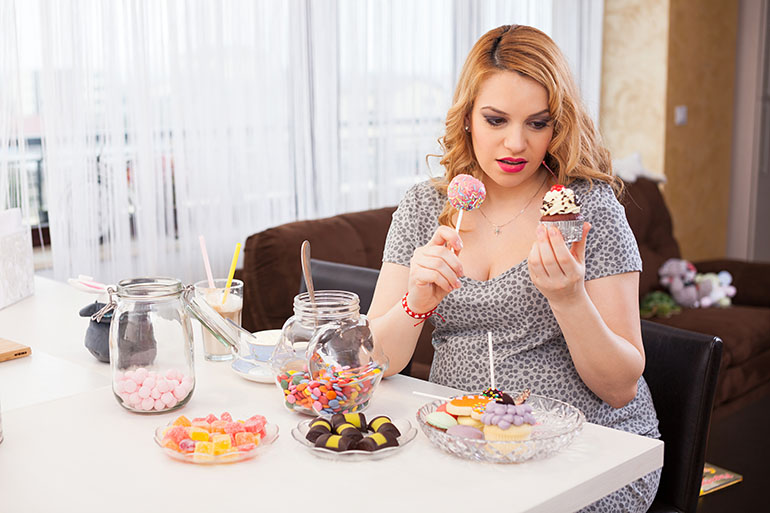 This will help you feel more confident and prepared. There is lots of useful information and practical tips in our feeding your baby section. Read about breastfeeding positions, how to express your breast milk, and practical tips on dealing with common breastfeeding issues. If you have any breastfeeding questions, you can always ask the Breastfeeding Friend voice assistant from Start for Life, available on Amazon Alexa, Facebook Messenger and Google Home, 24/7.
10. Which type of baby bottle should I buy?
If you're giving your baby expressed or formula milk, you'll need to buy some bottles. The choice of baby bottles can be overwhelming as there are quite a few options.
When you start bottle feeding, don't buy loads as your baby may not necessarily like the ones you've chosen. Better to start off with a few and, if your baby approves, you can always buy more.
Examples of bottle types
Standard: widely available, and the least expensive option.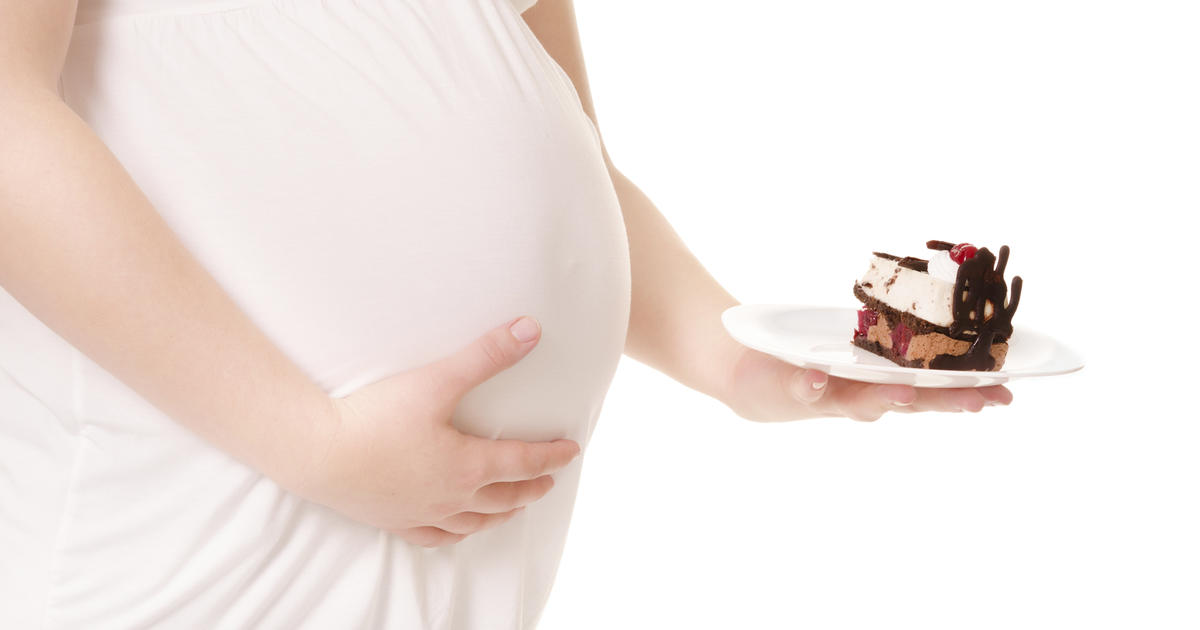 Wide-necked: easier to clean, but take up more space.
Anti-colic: reduce the amount of air your baby takes in while they're drinking.
Shaped: some bottles come with holes in the middle or special handles to make them easier for your baby to hold.
Heat-sensitive: change colour if the milk is too hot.
Self-sterilising: you just need a microwave to sterilise these bottles.
Disposable: sterilised bags that fit inside bottles and are thrown away after feeds.
Glass: more environmentally friendly than plastic bottles, but more breakable.
Teats
You can choose between silicone and latex teats for most of these bottle types. Silicone is more durable, while latex is softer and more flexible, but needs to be replaced more often.
The teats come in a bell shape, or a bulbous shape that's designed to feel more like a nipple. You might want to try both shapes when your baby first starts bottle feeding to see which one they prefer.
The teats often come with different flow rates.
To find out which flow rate is best for your baby takes a bit of trial and error. If they're spluttering or choking with their current bottle, they need a slower flow. But if they're sucking quite hard and seem to be getting frustrated while they're feeding, you might want to try a faster flow.
You can also get variflow teats – some of these can be manually adjusted, while others automatically increase in flow as your baby's sucking gets stronger.
11. What is a birth plan?
A birth plan is a way of letting your midwife, nurses and doctors know what you want to happen during your labour. It's a chance to plan things like where you want to give birth, who's going to be with you during the birth, and what facilities you'd like to use.
If you're concerned about how coronavirus might affect your birth plan, visit the Royal College of Obstetricians and Gynaecologists for the most up-to-date advice.
It's important to remember that giving birth doesn't always go perfectly to plan, and things may have to change at the last minute (but your midwife will be there to help you make the best and safest decision for you and your baby).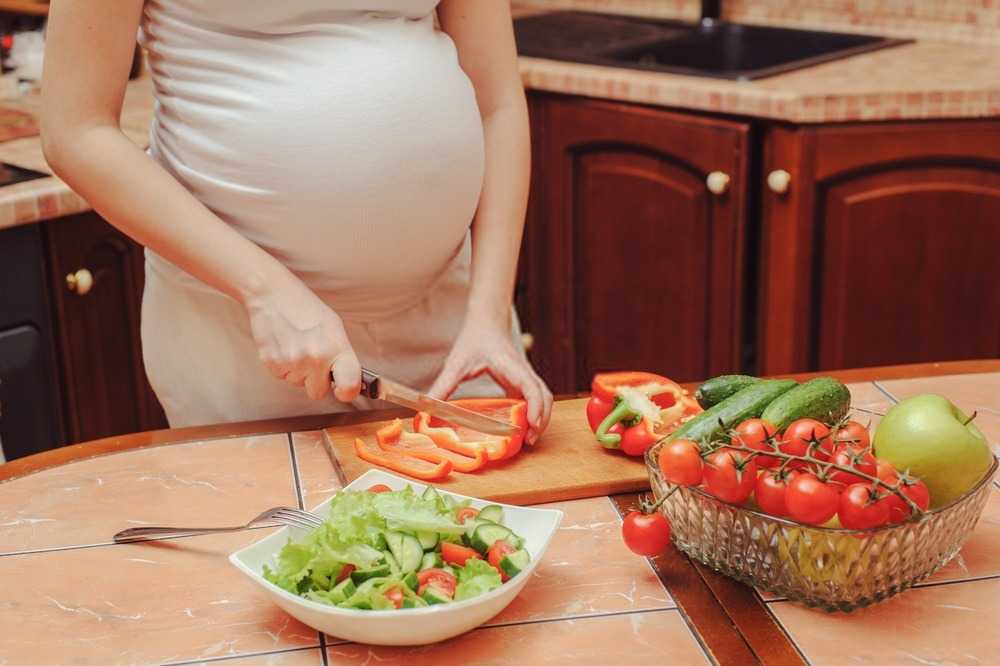 Things to think about
Where do you want to give birth? This could be at home, in a midwifery unit or in hospital.
Do you want someone with you during the birth, such as your partner or a family member?
If you need a forceps or vacuum delivery, would you want someone with you?
If a caesarean is necessary, do you want someone with you?
What birthing equipment do you want to use? This could include mats or beanbags.
Do you want to use any special facilities, such as a birthing pool?
Do you want to keep active during labour?
What position would you prefer to be in while you're in labour?
Do you want immediate skin-to-skin contact with your baby, before the cord is cut?
Are you happy for midwives, nurses and doctors in training to be present during your labour?
What are your pain relief preferences?
How do you want to feed your baby?
Can your baby be given vitamin K if they need it?
You can download an NHS birth plan template.
While you're writing your birth plan, talk to your midwife about your choices so they understand and can advise you.
12. Should I have the flu vaccine?
The flu jab is the safest way to help protect pregnant women and their babies against flu, regardless of their stage in pregnancy, or how fit and healthy they feel.
Pregnancy naturally weakens the immune system, which means it's harder to fight off infections. As a result, flu can cause serious complications.
One of the most common flu complications is bronchitis - a chest infection that can become serious and develop into pneumonia. Read more about the flu jab in pregnancy on the NHS website.
Food cravings during pregnancy | Pregnancy Birth and Baby
Food cravings during pregnancy | Pregnancy Birth and Baby beginning of content

4-minute read

Listen
What are food cravings?
Food cravings are sudden urges to eat a certain type of food or non-food (pica).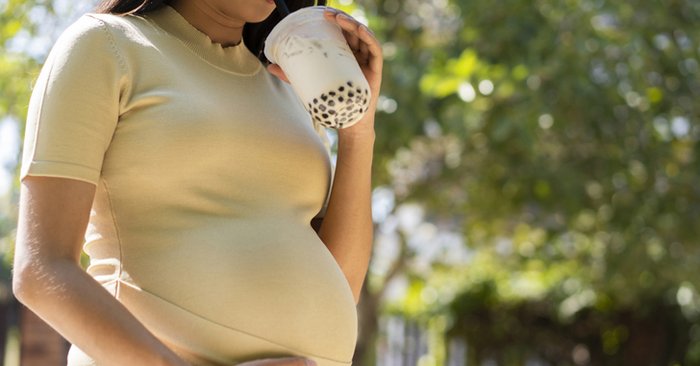 They are a real experience and affect many females during pregnancy.
Sometimes you might crave common foods such as chocolate cake or apples. Sometimes you might want to eat unusual food combinations or a foods that you normally don't like.
Common food cravings include ice cream, chocolate, other sweet foods, fish, dairy products, and fruit.
Why do cravings develop?
No one really knows why food cravings develop. However, there is no evidence of a link between cravings and nutrient deficiency.
Many pregnant women also develop a sudden dislike for certain strong-tasting and strong-smelling foods.
Food cravings and sudden food dislikes may have something to with the effects of pregnancy hormones, which can change the way some foods taste and smell.
What to do about food cravings
It is OK to give in to the occasional food craving, as long as you continue to eat a good variety of healthy foods.
If you are craving a lot of unhealthy foods, such as sweets or chocolate, try not to over-indulge.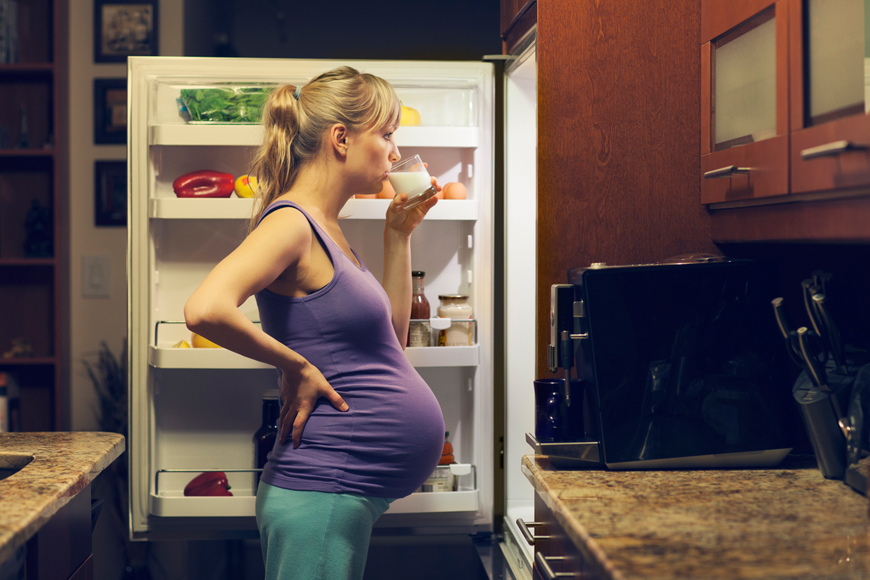 Too much sugar can cause excessive weight gain and dental problems. Also, if you have gestational diabetes, it won't help you manage your condition.
Your doctor, midwife, dietitian or maternal and child health nurse can provide more information about healthy weight gain during pregnancy. Generally, a healthy weight gain during pregnancy is 5kg to 12kg, depending on your starting weight.
Some tips for managing cravings
The following suggestions will help you to manage your food cravings:
eat regular, healthy meals, to help prevent sudden feelings of hunger
keep your pantry stocked with healthy snacks
don't do the grocery shopping when you are hungry
choose healthy, low glycaemic index (GI) foods that keep you full for longer (such as unsweetened rolled oats (porridge), wholegrain breads, baked beans, and fresh fruit)
get plenty of sleep (research has shown that people who are sleep deprived tend to crave junk food more often than healthy foods)
remain physically active
drink plenty of water
clean your teeth regularly
If you would like to learn more about nutritional needs during your pregnancy you can see a dietitian.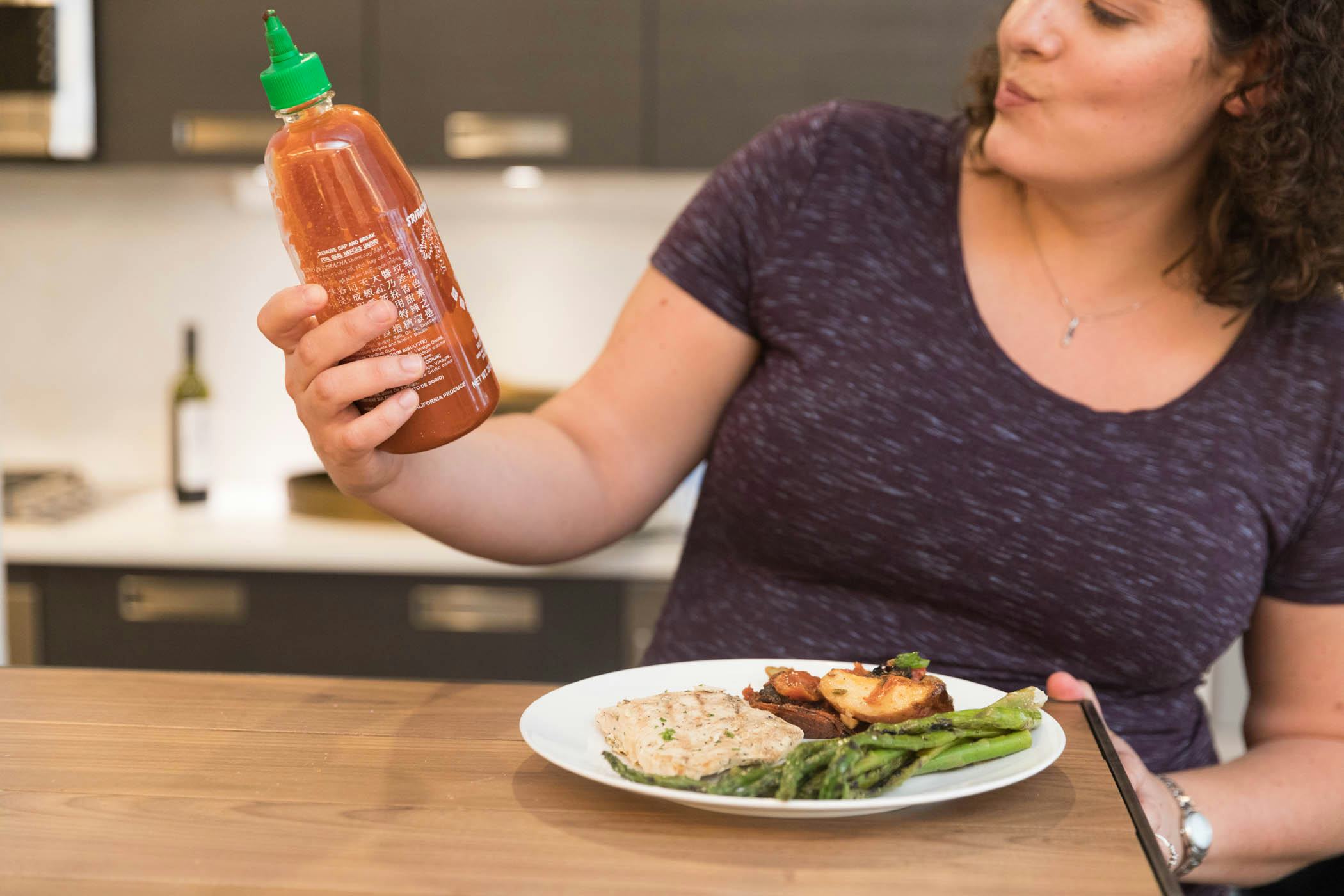 What foods should I avoid?
When you are pregnant, there are a few foods that you should avoid.
Things like:
raw or unpasteurised dairy products
soft cheeses e.g. brie, goats cheese
sushi
raw eggs
pate, meat spreads and smoked seafood
ready to eat sliced deli meats
undercooked food – especially meat
These can contain harmful bacteria, including salmonella and E. coli. and lead to harmful illnesses such as listeria or toxoplasmosis.
Make sure you prepare and store foods safely.
Read more about the foods to avoid during your pregnancy.
Alcohol
There is no safe level of alcohol that you can drink during your pregnancy. Alcohol can harm your unborn baby.
Whether you are planning a pregnancy, already pregnant or breastfeeding, not drinking is the safest option.
Non-food cravings
Some pregnant women develop a craving to eat substances that are not food, such as chalk, clay, laundry starch or soap.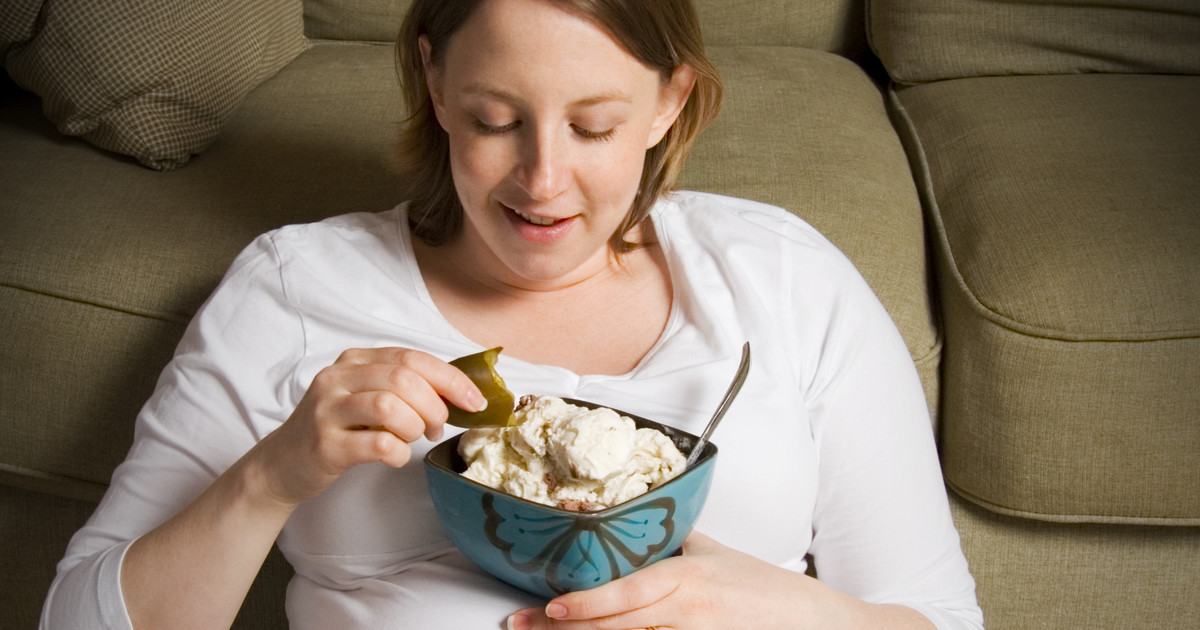 This is a condition called pica.
Pica may indicate a mineral deficiency or severe anaemia. Pica is rare in well-nourished women from developed countries such as Australia.
See your doctor, midwife, or nurse if you develop cravings for non-food items.
Speak to a maternal child health nurse
Call Pregnancy, Birth and Baby to speak to a maternal child health nurse on 1800 882 436 or video call. Available 7am to midnight (AET), 7 days a week.
Sources:
NSW Health (Common concerns in pregnancy), Australian Government Department of Health (Your Healthy Pregnancy), Dietitians Australia (Pregnancy and breastfeeding), Australian Government Department of Health (Healthy eating during your pregnancy)

Learn more here about the development and quality assurance of healthdirect content.

Last reviewed: June 2022


Back To Top
Related pages
Healthy diet during pregnancy
Foods to avoid when pregnant
Alcohol and pregnancy
Food preparation and safety
Guide to food and drink during pregnancy
Need more information?
Healthy diet during pregnancy
A healthy diet is an important part of a healthy lifestyle at any time, but especially vital if you're pregnant or planning a pregnancy.
Read more on Pregnancy, Birth & Baby website
Pregnancy health & wellbeing | Raising Children Network
Pregnant? Here's all you need to stay healthy during pregnancy, including tips for healthy diet and lifestyle and a guide to pregnancy health care.
Read more on raisingchildren.net.au website
Having a healthy pregnancy
Having a healthy pregnancy means following a healthy diet, getting regular exercise, knowing what to avoid and making sure your vaccinations are up to date. Find out more here.
Read more on Pregnancy, Birth & Baby website
Pregnancy and Healthy Eating
It's especially important to eat healthy food during pregnancy and while breast feeding.
Read more on Healthy Eating Active Living NSW website
Pregnancy healthy eating in pictures | Raising Children Network
Healthy eating for pregnancy means lots of fruit, vegetables and foods with calcium, protein and iron. Avoid sugary, fatty foods, and drink plenty of water.
Read more on raisingchildren.net.au website
Pregnancy: illustrated guides | Raising Children Network
Parenting in pictures provides step-by-step guides to pregnancy topics such as healthy eating, pelvic floor exercises and more.
Read more on raisingchildren.net.au website
Appetite changes and food aversions during pregnancy
It's common to experience food cravings or a food aversion during pregnancy.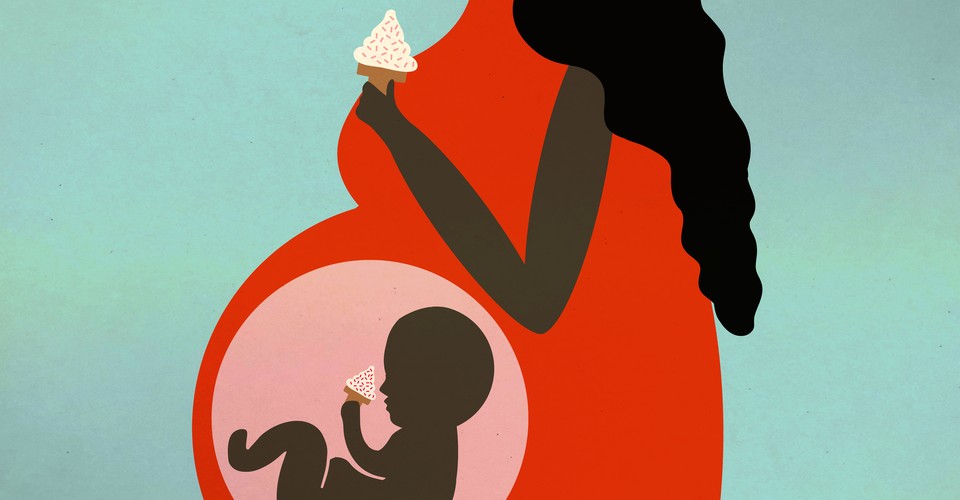 Find out how to ensure you continue to eat healthily if this affects you.
Read more on Pregnancy, Birth & Baby website
Healthy Eating When You're Pregnant or Breastfeeding | Eat For Health
Eating well during pregancy and while breastfeeding has health benefits for you and your baby.
Read more on NHMRC – National Health and Medical Research Council website
Gi and Pregnancy | GI Foundation
Home / Gi Health Benefits / Gi and Pregnancy Gi and Pregnancy Following a healthy low Gi diet during pregnancy helps protect your child's future health and improves health and wellbeing for lifelong benefits
Read more on Glycemic Index Foundation website
Losing weight after birth safely
Tips for losing weight after birth, including how to enjoy a healthy lifestyle, setting realistic goals, breastfeeding and weight loss and when to seek help.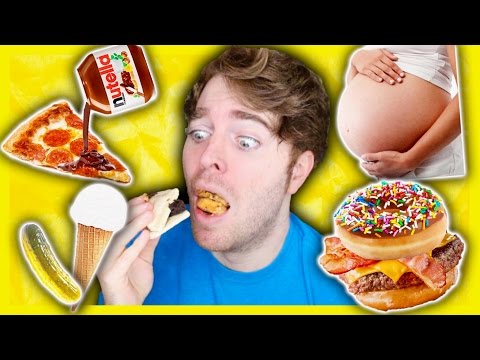 Read more on Pregnancy, Birth & Baby website
Disclaimer
Pregnancy, Birth and Baby is not responsible for the content and advertising on the external website you are now entering.

OK

Need further advice or guidance from our maternal child health nurses?

1800 882 436

Video call
Contact us
About us
A-Z topics
Symptom Checker
Service Finder
Linking to us
Information partners
Terms of use
Privacy
Pregnancy, Birth and Baby is funded by the Australian Government and operated by Healthdirect Australia.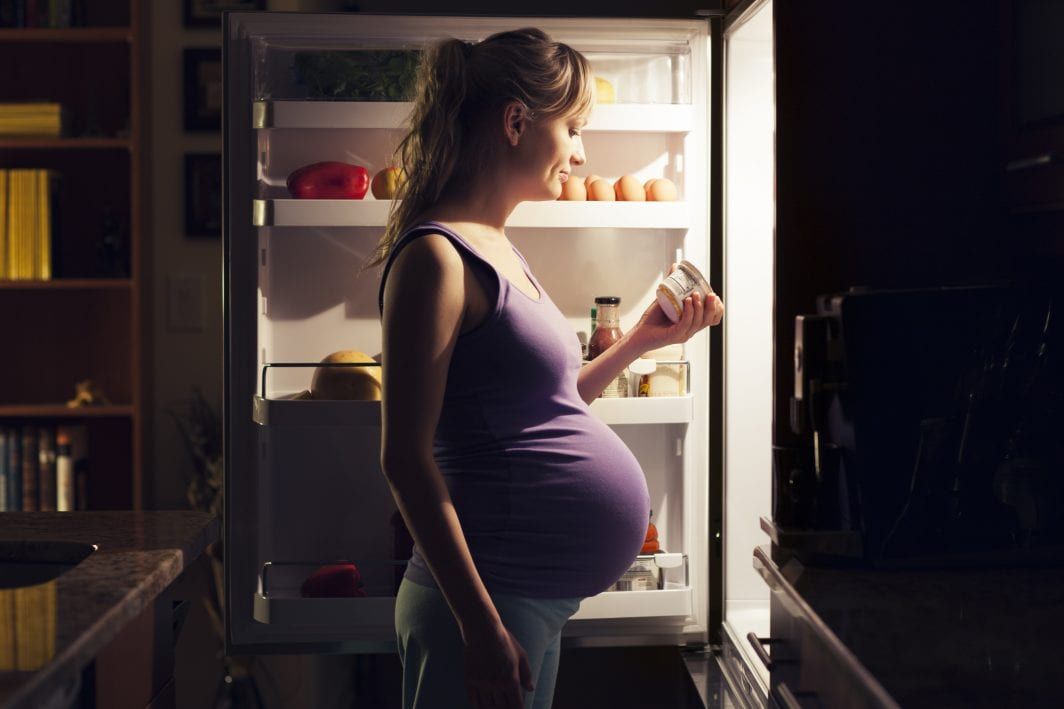 Pregnancy, Birth and Baby is provided on behalf of the Department of Health
Pregnancy, Birth and Baby's information and advice are developed and managed within a rigorous clinical governance framework. This website is certified by the Health On The Net (HON) foundation, the standard for trustworthy health information.
This site is protected by reCAPTCHA and the Google Privacy Policy and Terms of Service apply.
This information is for your general information and use only and is not intended to be used as medical advice and should not be used to diagnose, treat, cure or prevent any medical condition, nor should it be used for therapeutic purposes.
The information is not a substitute for independent professional advice and should not be used as an alternative to professional health care. If you have a particular medical problem, please consult a healthcare professional.
Except as permitted under the Copyright Act 1968, this publication or any part of it may not be reproduced, altered, adapted, stored and/or distributed in any form or by any means without the prior written permission of Healthdirect Australia.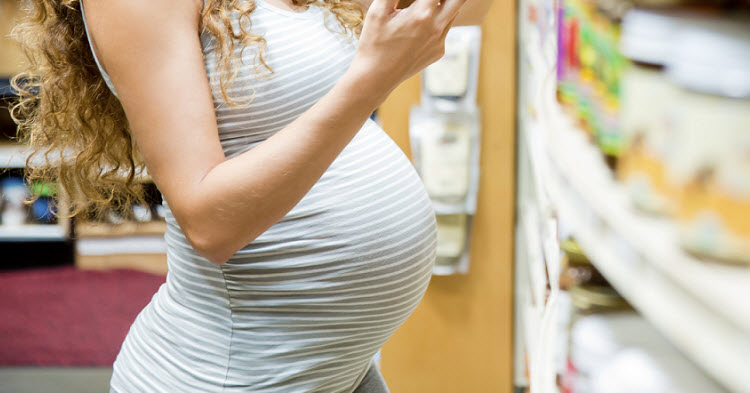 Support this browser is being discontinued for Pregnancy, Birth and Baby
Support for this browser is being discontinued for this site
Internet Explorer 11 and lower
We currently support Microsoft Edge, Chrome, Firefox and Safari. For more information, please visit the links below:
Chrome by Google
Firefox by Mozilla
Microsoft Edge
Safari by Apple
You are welcome to continue browsing this site with this browser. Some features, tools or interaction may not work correctly.
Cravings during pregnancy: myth or fact?
Almost everyone believes that this is a common occurrence associated with pregnancy cravings.
There are many myths about pregnancy. Among them, traction is often discussed. Let's find out more about them and find out if they are a myth or a reality.
Cravings are defined as a strong appetite and are hardly worthless for some nutrition.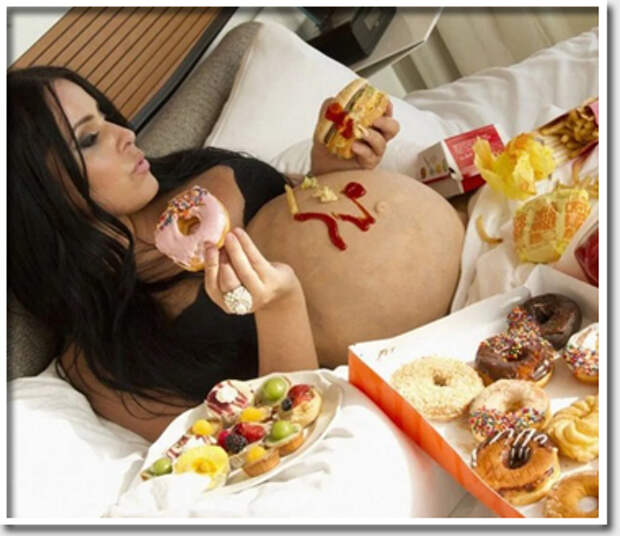 Cravings can be sweet, refreshing, unusual, or aberrant in a normal diet. Women are in constant hormonal change , which may be indicative but has no scientific basis. There may be psychological reasons, anxiety …, Or wishes for attention and body care.
Almost everyone thinks that pregnant women have food cravings, from mouth-watering strawberries and cream to the wildest pairings , like pickles and chocolate. The figure of the father always appears, the one who, at odd hours, gives his beloved the opportunity to enjoy a moment of gastronomic pleasure.
Index
1 History of cravings
2 More frequent cravings
3 Features of cravings
4 Relationship between desire and weight gain
4 Relationship between desire and weight gain
900 900
History of cravings
Some pregnant women crave certain foods, which can happen to other people at any point in their lives and without further complications.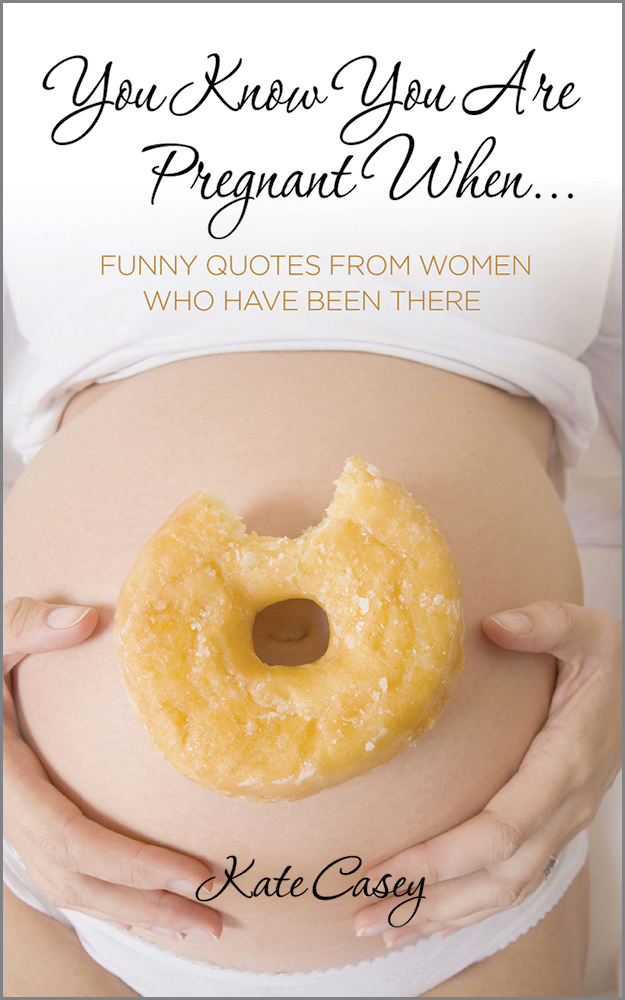 What is convenient is to be moderate in this regard, i.e. one should not give free rein to desires and eat uncontrollably whatever you want. In health, especially for the expectant mother in the first place.
Around the 1960s and 70s, something affected the proper nutrition of pregnant women, which negatively affected the development of children. Years later The idea that pregnant women should overeat was still there to prevent it from happening again.
Today, pregnant women are fully supervised, they are even advised to gain weight and informed about the list of the most harmful foods for 9months. At this time, it may happen that during pregnancy the so-called "hunger hormone" is increased. This contributes to the regulation of energy metabolism.
More frequent cravings
The sweet taste of chocolate or pastry transcends the taste aspect and reaches the pregnant woman's brain for pleasure.
El the sweet taste surpasses the taste aspect and reaches the brain of a pregnant woman, giving pleasure That's why chocolate or pastries are so popular among pregnant women, and not only for them.
Some examples :
Ice : When taken, heat is better tolerated and they provide sugar. Cold helps with annoying nausea.
Chocolates and chocolates : Enjoyment is guaranteed with them. This is a good antioxidant.
Pretzels . They help to better cope with nausea.
Pickles : Pregnant woman can choose any canned food. A strong aroma can cause appetite. It's the same with spicy food. They should be used with caution because they can cause stomach discomfort.
Fruit, especially sour as in the case of strawberries. They contain a lot of vitamin C, and it is this level that decreases during pregnancy. He also provides the mother with sugar.
Cheese and dairy products : It probably tastes so good that pregnant women need calcium. However, during pregnancy, you need to be very careful with cheeses and unpasteurized milk. They should be consumed in moderation. Yoghurts are healthy, fast and appetizing food.
Features of cravings
There is such a thing as "Pica", in which pregnant women feel the desire to eat substances that are not food. eg dirt, chalk or stones. It has not been proven to have anything to do with the state of pregnancy.
The traditional saying guarantees that the sex of the unborn child if she is a girl, this is due to the consumption of sweets such as cakes or chocolate. If I were a child, cravings would be more salty and spicy, like chili peppers, tabasco, pipe... Obviously, a person's gender does not depend on food.
Legends say that this unusual appetite causes child and if it is not satisfied, the child may develop spots of the shape or color of inedible food.
Another idea is that in order to be considered a craving, you must desire junk food .
True cravings
Baby no will suffer the consequences of as a result of not eating the desired food.
La the body's need for nutrients, minerals or Vitamins , weakness ..., can make you crave special foods rich in them.
Longing desire may be healthy .
Pregnant women should not indulge in appetite and self-control. They must not eat for two .
Relationship between desire and weight gain
They say that in order to be considered a craving, you have to crave junk food.
A pregnant woman should take care of herself, follow a meal plan and eat the healthiest food possible. Gaining many kilograms is not optimal for either the mother or the child. , especially next day delivery. Ideally, gain about 10-12 kilograms, but medical control and the fact that it is he or she is important. The matron are those who guide the mother and help her in this process.
It is important to differentiate the age and starting weight from one pregnant woman to another, weigh whether she is doing sports normally, whether she leads an active lifestyle, whether she suffers from any disease, such as diabetes, obesity, and in this case, take the weight should be less than ... Cannot use the same scale for all . Even before pregnancy, a woman is advised, if she has not already done so, to start exercising and try to live as healthy a lifestyle as possible.
Drink plenty of water, eat plenty of fruits, vegetables, meat and fish. ... And avoid as many complex carbohydrates as possible, you need to eat rice or bread. Everything you need to fully nourish the table and meet the needs of mother and child. Weight is gained not only from eating, but also from the placenta amniotic fluid, baby, breast augmentation… everything will eventually make up the final weight, and on the day of delivery, some of this weight will disappear, and another in the following days, weeks or months.
How to deal with cravings?
In case of food cravings, it is best to make a meal plan and choose between foods with a higher nutritional content . You need to choose foods rich in proteins, vitamins ... and eradicate "junk food" that does not do anything good. It is extremely important that pregnant women eat 5 meals a day (and that breakfast is the best meal of the day) so that their meals are not superfluous.
It is important and necessary to exercise daily, drink plenty of water, if possible 2 liters a day, try to lead a quiet life and seek support from family and close friends. Some simple and healthy cravings options are:
Yogurt creamy.
Black chocolate , some daily portion. Lower sugar content.
Unsalted nuts . They promote fluid retention.
White bread and pastries - by user whole grain flour and cereals . Promotes intestinal transit.
The content of the article complies with our principles of editorial ethics. To report a bug, click here.
You may be interested in
The cause of pregnancy food whims: it's not because their body lacks something
Veronica Greenwood
BBC Future
Sign up for our Newsletter "Context": it will help you understand the events.
Image copyright Getty Images
What's behind pregnancy's weird eating habits? Most likely, not at all what we are used to thinking about.
We have all heard stories a thousand times about a pregnant woman who, in the middle of the night, wanted a pickled cucumber with ice cream so much that she sent her husband in search of the desired products. Or who passionately wants chocolate - but not any, namely one that cannot be found in stores nearby.
However, why "heard"? Perhaps you yourself experienced an inexplicable desire to eat something special when you were pregnant.
Often they try to explain this by saying that the food whims of pregnant women occur due to the fact that their body (or the body of a developing fetus) suddenly needed certain nutrients, and there is even something attractive, touching in such an explanation.
In the end, bearing a child is a difficult, long, not always pleasant and sometimes mysterious process. And if a burning desire to urgently eat a burger, or even two, has such a good reason - well, so be it.
However, when you look at the scientific research on this phenomenon, things turn out to be much more complex and fascinating.
Researchers found that the food whims of pregnancy (as a concept) did not exist in all cultures.
And in those non-English speaking countries where pregnant women sometimes report their sudden food cravings, they want something completely different than, for example, women in the US and the UK.
For example, in Japan, most often they want such a prosaic thing as rice.
Why you shouldn't trust the craving to eat
Why you want to eat the earth
Three pregnancy myths: food, pain and airplanes
Skip the Podcast and continue reading.
Podcast
What was that?
We quickly, simply and clearly explain what happened, why it's important and what's next.
episodes
The End of the Story Podcast
Going further, studies that have tried to find out whether the body gets the special nutrients it needs from the foods that pregnant women most often want to eat have found no evidence of this.
In fact, women who reported cravings for food ended up gaining much more weight than is considered healthy during pregnancy as a result, which could lead to more complications.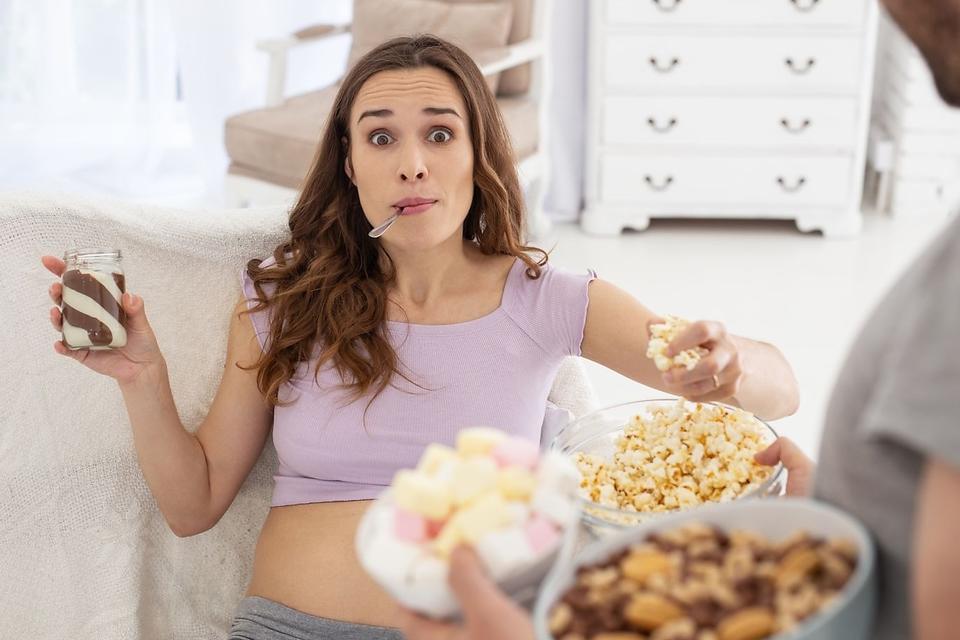 This, however, does not mean that women invent all their desires. And the fact that the reasons for their whims are completely different, they are not dictated by biochemical need.

Understanding why people suddenly crave certain foods in the first place can help, says Julia Hormes, a professor of psychology at the State University of New York at Albany, who studies food cravings in a variety of ways.

For example, she says that about 50% of women in the US report craving chocolate during the week leading up to their period.

The scientists decided to investigate whether this craving is due to certain nutrients in chocolate that are important for menstruation, or whether it reflects hormonal changes.

Image copyright, Getty Images

Image caption,

Food vagaries may be related to the psychology or cultural traditions of a particular society

In one experiment, a psychologist gave women a box and asked them to eat its contents when they suddenly felt like eating something.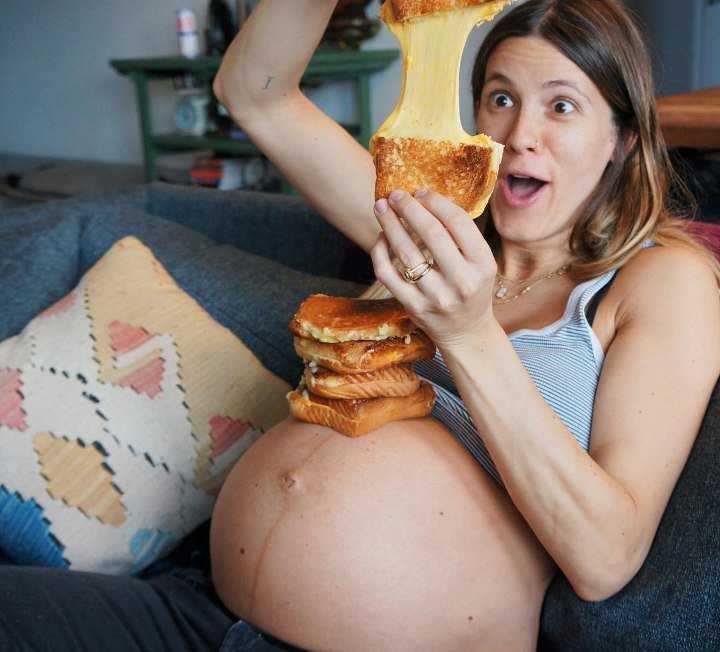 Some of the boxes contained milk chocolate, which had all the usual chocolate ingredients and also had a nice melt-in-your-mouth sweet sensation.
Others have white chocolate that does not contain cocoa solids (which give milk and dark chocolate its dark color) but still has a pleasant texture.
Third, cocoa candies with all the nutrients of cocoa, but without the mouthfeel that chocolate does.
It turned out that white chocolate had the greatest success in satisfying desires, which suggests that whims are not spurred on by any particularly useful cocoa ingredients.
Other studies of "chocolate whims" have not been found to be associated with hormone levels.
In fact, even during menopause, women continued to feel the desire to eat chocolate, Horms emphasizes, they simply began to attribute it to other reasons.
All this brings us to the conclusion that the source of food vagaries is in psychology or in cultural traditions.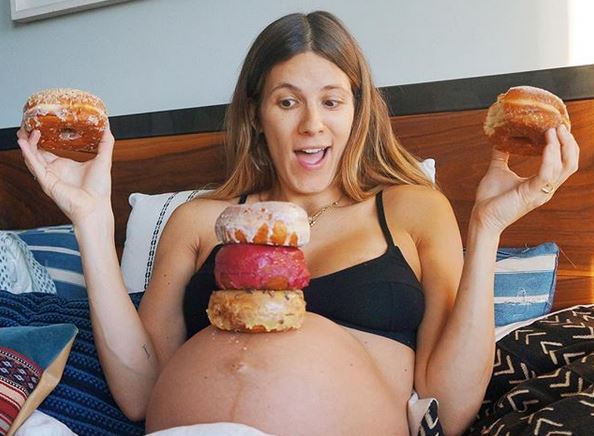 A craving for a cookie, a chocolate bar, or a bag of chips can start as a simple thought and then grow bigger and bigger, becoming an obsession that is hard to resist.
At the same time, thoughts of something delicious can coexist with feelings of guilt.
Coronavirus and pregnancy: what are the risks for expectant mothers?
"During my pregnancy I lost 20 kg - the doctors didn't understand what was going on"
Why pregnancy is not a hindrance to sports by definition, and on the other hand, the culture in which I live tells me that I should not eat it. I really want it, but I can't ... "And this has its consequences.

In particular, if you hold yourself back for a long time and you already have a barrier in your head (you are not allowed to eat this food!), it will be extremely difficult to resist and not lose control of your desires when you reach for a forbidden treat.

And then, after eating a piece of cake, instead of feeling satisfied and doing something else, you eat three more pieces.

Adding fuel to the fire is the fact that women during pregnancy can limit themselves to certain foods - either by following a healthier diet or following the recommendations of a doctor.

Image copyright, Getty Images

Image caption,

Eating a piece of chocolate regularly can keep you from falling into uncontrollable devouring of tiles

All of these circumstances give rise - at least in some countries of the world - to situations in which food cravings are more frequent and more likely to occur and are harder to control, which can lead to, say, weight gain.

In addition, during pregnancy, a woman's whims in eating are not customary to condemn.

"In our culture, there are certain moments and situations in life when women are not judged for eating foods that are normally supposed to be avoided," says Horms. "PMS and pregnancy, for example, are considered such situations in society."

What if women had complete control over when and from whom to get pregnant?
Medical myths about childbirth: the exact date, spicy food, and the waste of water

Understanding what leads to a craving to eat something can prevent the transition from just thinking about cake to eating cake, Hormes emphasizes.

One way is to use distractions, both visual and, for example, olfactory. The other is, with the help of self-contemplation and awareness achieved in meditation, to recognize the presence of desire and let it go, let it go.

Professor Hormes also recommends that if you have a craving for chocolate, for example, buy a very high quality bar and eat a couple of pieces every day, thus preventing the food whim from turning into an obsession and subjugating you.

As for the food whims during pregnancy, the cultural factor can play an additional role here: pregnancy for a woman is a very stressful time, and it can be difficult to go through it without someone's help.