How to travel with an infant on a plane
How To Fly With A Baby • Everything You Need To Know
Are you travelling with a baby soon and wondering what are the best flying with a baby tips? Perhaps you are worried about other passenger looks when your baby cries, how to get them to sleep onboard in an unfamiIiar environment or just generally how to travel with an infant? This article will hopefully answer ALL your how to fly with baby questions!
Flying with a baby is easier when they can't crawl or walk.

AD/Affiliate link. This article may contain affiliate links. Please read more in our disclosure policy here. As an Amazon Associate I earn from qualifying purchases.

Firstly, you are not alone with your worries. I had exactly the same concerns about traveling with an infant, before I first flew with my two tots; despite having helped hundreds of other parents as a flight attendant.

After my own frustrations with flying long haul (frequently on flights over 12 hours long) and short haul with my little ones, I have encountered so many different scenarios and now I am sharing my top flying with baby tips here to help you feel confident on your first or next flight with kids.
This guide is my bumper guide full of tips for travelling with baby whether it's your first flight or your twentieth!

My eldest on her first flight at 11 weeks old – the beginning of our learning about
travel with baby tips!

Although this entire family travel site covers everything from flying with babies to older kids in so much more depth, (my own experience begins with flying with a 2 month old baby, including 24 hour long haul flights), I thought a briefer list of my best tips for flying with a baby, would also be helpful for those who don't have time to read through the whole site.

Top Tips and Useful Products:
– A baby carrier is essential to help you be handsfree when navigating the airport
– If the airline allows it, bring a carry on size stroller so you don't have to wait at oversized luggage
– Pack essentials in a carry on diaper/nappy bag and pack essentials such as a change of clothes and diapers/nappies in Ziploc bags
– Have documents for the family to hand in one document holder
– Depending on what the airline allows bring a CARES harness or FAA approved car seat
– Give yourself a little extra time and try not to stress!

My youngest baby on her first flight – she also helped us with
tips for traveling with baby!

Covid-19 Coronavirus Update

Currently some airports and airlines have cut back on cabin service touch points, making traveling with an infant, a little different to how it used to be.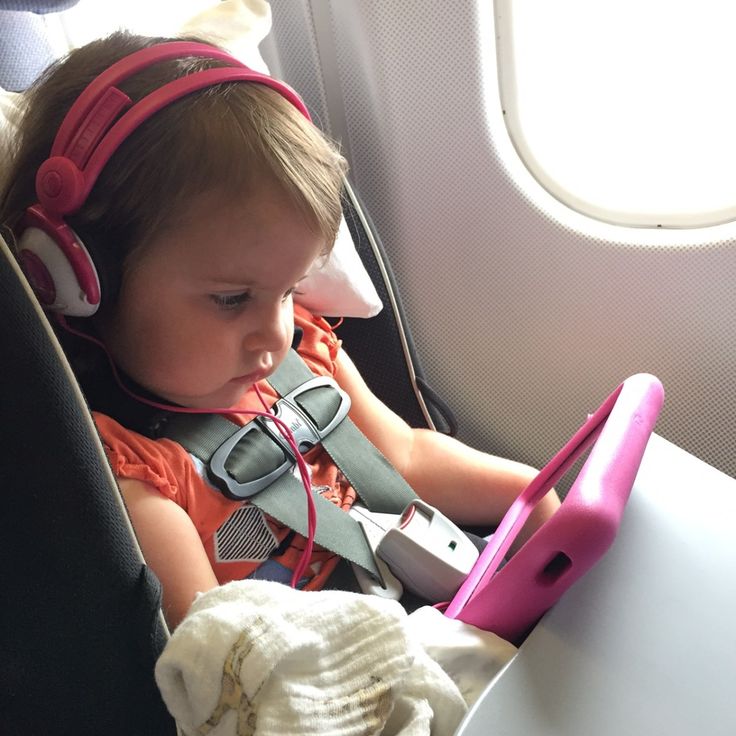 The main main differences are:
Airport strollers may not be available
You may not be able to bring even a compact travel stroller on board the plane for hygiene reasons (the wheels). If you do try, make sure you have a super compact one which fits into a carry on size bag.
How to Fly With A Baby Tips
Table of Contents - Click to jump to a section
Tips on Rules for Flying With a Baby, Lap Belt & Car Seats, Baggage Allowance plus Airline Bassinets
Know the rules for flying with an infant
Decide whether you will be flying with a lap baby (where they sit on your lap usually for free or 10% of the fare) or if you are going to purchase a seat and use a car seat or CARES harness to fly with baby. You can read more about car seats and CARES harnesses on an airplane on my post here.
If you are flying on a USA airline, you will need an FAA approved car seat, this post on FAA approved car seats will help!
infant lap beltFlying with an Infant as a Lap Baby Or With a Car Seat or other restraint device?
If you are traveling with baby and are thinking of purchasing an extra seat and using your car-seat – look at airline policies on car seats first. When you travel with a car seat, rules can vary. Some airlines allow both forward and rear facing car seats on an airplane seat, others only forward facing.
Planning some luxury on long flights with baby? Often a car seat or restraint device such as the CARES harness won't fit on the new business and first class style seats. Do check on your airlines website first for any requirements that need to be met. An AMsafe CARES harness can only be used for children meeting the weight requirements of between 22 and 44 pounds. (This is usually around 1-4 years old)
If you are flying with two babies under two years old, and are not flying with another adult, you will need to have at least one baby in a car seat as you cannot have two babies on your lap. If you are flying on a USA airline, this post on FAA approved car seats will be very useful!
Airplane travel with baby usually involved traveling with a bit of gear. If you are flying with car seats and strollers and not using your car seat as a restraint device, these can be gate checked for free. Most airlines allow you to take both the car seat and stroller but this can vary to just one piece. Check first! If you are checking a car seat, it's a good idea to get a padded protective bag for it. You can read more recommendations for padded protective bags here.
Qantas airplane bassinetCan I get an airline bassinet?
Flying long haul with baby? If you are flying with a lap baby and if an airplane bassinet is important to you because you are flying a long way, do look at which airlines provide a bassinet which is suitable for your child's age. These are not infant seats on planes, but more like an infant bed. (NB. It is highly unlikely you will be given a bassinet position if you have purchased a seat and use your own car seat)
Age and weight requirements vary from airline to airline and often plane to plane. Most bassinets are suitable for up to 8 months, and British Airways bassinets are suitable for up to 2 years old – if your baby meets the weight requirements. When we have been flying long haul with a baby to Australia at various stages from 8 months to 13 months – an airline which had a bassinet was a huge influence on which airline I booked. It is definitely one of the top travel tips for flying with a baby! 
When you are traveling with an infant, see if the bassinet is available before you book.  Very few airlines will let you see bassinet seat availability during the booking process – so more often or not, you will not find out until you get to choose your seats – after you have paid. Travel with a baby is much more relaxing if you know what resources are available to you.
If this is the case,  call your airline and ask them what the bassinet seat availability is like for a certain flight on a particular day. If the system shows it is free, then there is a good chance it still will be when you go online to book the flight when flying with infants. However, with USA and Canadian airlines this does not apply: in this case, it is first come, first served at the gate – so check in early to maximise your chances on long haul flights with baby.
When travelling with baby on planes – know your seat choice options! Several airlines allow you to choose your seat immediately if you are flying with an infant – some for free! e.g British Airways and Thai Airways. If you want to double-check for a particular seat, look at www.seatguru.com and put in your flight number where you can check the plane layout. if you don't know your flight number, don't worry, you can enter the route and the airline.
Is there a baggage allowance for infants?
Travel with baby tips often involve knowing baggage allowances and ways to maximise them! Look at the airline policies on hand luggage and hold luggage. All airlines allow at least a car seat or stroller – with the majority allowing both for free. Lots of airlines provide an infant baggage allowance too, some for both cabin and hold baggage. If you think you will be taking a lot of stuff when traveling with a baby, look at what each airline provides.
Budget tips for travelling with a baby: That cheap flight may not be so cheap if you have to pay extra for baggage. I often use a stroller or gate check bag and put a few extra items like nappies/diapers or soft toys to also save space in my hold luggage and help protect the stroller or car seat more. You may be able to use your carry on allowance to use a stroller that fits into the overhead bin too. Find more suggestions for compact strollers for the overhead bin here.
You may find this post on the rules for flying with a baby useful too, especially if you are flying with babies or several children under two.
Tips on Infant Air Fare Costs, ID & Age Baby Can Fly
Is there an infant air fare cost? Do babies fly free internationally?
Do babies fly for free? It depends. Babies do not fly for free internationally on any airline regardless if they are lap infant or not. Be prepared for most flights with under 2's to cost 10% of an adult fare + applicable taxes. If you are travelling with infants, research what airlines offer. Some countries like the USA offer free flights for infants if it is an internal flight and they are seated on your lap as a 'lap infant'. 
Travelling with baby on a plane gives you the option to purchase a seat for them if you do not want have them travel as a lap infant. If you purchase a seat for your baby, fares are usually around 60-75% of an adult fare. Sometimes going directly to the airline offers you a better deal but it is worth looking at sites such as Omio (previously known as Go Euro) or Skyscanner too.
Another popular question I get asked is, "does a 2 year old need a plane ticket?" Yes they do, all two year olds need a plane ticket and their own airplane seat.
Do I need a passport for my baby or child?
A frequent question asked is  'what do you need for flying with a baby?  If you have a baby flying with you, check what travel documentation is needed – even if travelling with an infant domestically. This can be found on your airlines website. If you are planning on flying with a newborn baby, apply for their passport as soon as possible.
A passport is always the best ID. If you are flying with an infant domestically in the USA, a passport is not required for your baby– BUT it's still a good idea to take a birth certificate and make sure you have a boarding card or boarding pass issued for your baby. Find further tips for flying internationally with a baby here. It's a good idea to have all passports and documentation in one place, this document holder is also RFID blocking and has space for multiple passports and documents.
At what age can a baby fly?
When can a baby travel by plane? Check the flying with an infant rules as per your airline regulations. Flying with a newborn baby rules may vary from airline to airline. Some may specify a baby must be at least 7 days old, whereas other airlines may say they must be 14 days old and/or meet other requirements to travel by airplane.  
After Booking
Tips on Airline Child Meals, Baby Meals and more on Airline Bassinets.
When traveling with babies, even if you have pre-requested a bassinet seat for plane travel with baby, ring up and double-check the request is there. For American and Canadian airlines it is often the case that the first one at the gate grabs the bassinet. For other airlines, it's the age of the baby that will have priority, usually the youngest. Finally, a few airlines just base it on who requested it first. 
Baby, toddler and child airline meals.
Some airlines provide Baby Meals if they are pre-requested for long haul flights. If your baby is weaning, request a baby meal at least 24 hours before you fly.  Baby meals are typically pureed jars of baby food which you can request for long haul flights – but not all airlines have them. It is always best if you to bring your own supplies. For older babies, some airlines provide pre requestable toddler meals or post weaning meals too. For more information on what airline food airlines provide for babies and toddler, see here.
Singapore Airlines Post Weaning Meal
If your airline doesn't provide or if your baby is over the pureed stage- most airlines will not have food for your baby. You need to provide this yourself. A few airlines do have some extra amenities onboard for babies and toddlers, but they are in the minority. If you are flying with baby food, be aware that most airlines will not chill it for you and some countries will not allow ice packs to chill it. A good option and bonus tips for traveling with baby is to take some Ziploc bags and ask for ice after security at any cafe or restaurant and replenish from the crew to keep any food chilled.
Packing tips for flying with a baby
What Baby Travel Products Shall I Take?
When I am asked 'how to travel with a baby', travel gear plays a big part. The best travel essentials with baby definitely include a baby carrier. For those walks to baggage reclaim and through customs, it is so convenient to be baby-wearing and have your hands free to push the trolley- especially if you are flying solo. There are also so many amazing travel strollers on the market these days too – some which you can take as hand luggage. You may want to consider taking a portable travel highchair too.

Read more reviews on my recommended products in these posts:

Baby carriers
Travel strollers
Hand luggage size strollers
Portable travel highchairs
If you have a bassinet, I can't recommend the CoziGo airline bassinet cover highly enough- which shuts out the cabin light so baby can sleep even during the day time. It doubles up as a UV breathable stroller cover too – perfect for hot sunny climates. This bit of baby gear is my go to for baby shower gifts and is perfect when flying with infants. Read more about it here.
CoziGo bassinet cover works a treat to help babies sleep!
Do all airlines allow the CoziGo Bassinet Cover?
Any travel with baby tips which actually help with sleep were my favorite.
CoziGo is one of those. It's an aiplane bassinet cover which doubles up as UV stroller cover too, so useful in several ways. On planes it shields cabin lights and distractions, allowing baby to relax and hopefully sleep! It's one of my all time tips for traveling with baby on plane – I often end up buying them as baby shower gifts as it is just so useful!
Most airlines do allow the CoziGo, but check with your airline first. They usually state on their website in the travelling with children section or comfort device section if they have policy.
If you are flying with Virgin Atlantic, it may be worth using the term "Bassinet Cover" as some airline policies, do not mention specific brands, whereas others take the stance if the particular brand is not approved, it won't be allowed.
If you are pretty sure your comfort device is permitted then my top tips are:
Be patient and polite – as crew are not used to seeing these type of products.
2. Politely ask them if they can check their manual when they have a moment (they always have it on them).

3. Advise them that it may come under comfort device, bassinet cover, bassinet canopy rather than the actual brand name of CoziGo.

4. It also worth taking a screenshot of the airlines website, in case the crew are not familiar with the comfort device and think it is restricted. Here are some examples of airlines which approve the CoziGo on their website:

Virgin Atlantic approve the CoziGo bassinet cover canopy , but do not mention its brand name on the website. Their safety team however call it a 'bassinet cover', so crew may be more familiar with that term. See more details hereFind out more information about CoziGo on British AirwaysEmirates only allow CoziGo and specify it by name. More details hereBabies often drink more on a flight, due to the air being drier.
If you are formula feeding, then plan to bring double than what your baby would normally consume. The same goes for snacks. You never know if your flight will be delayed on cancelled and having extra will save you stressing if that happens.
The same also goes for diapers/nappies and wipes. When traveling with an infant on a plane, always pack more than you need for the trip and have them easily accessible in your carry on, in case you are delayed on the airplane and can't access your hold baggage. Some airlines will allow a carry on diaper bag or changing bag for free. Otherwise it will need to be part of your carry on allowance.

This diaper bag doubles as a travel bassinet and changing mat and this one has extra space for extra carry on items as well as a a foldout changing mat
Entertaining your little one on a flight, is a big part of learning how to travel by plane with a baby. Bring some interactive but quiet baby and toddler toys which will keep them busy.
Ziploc bags: put a change of clothing in each one, nappies/diapers and wipes etc, so you can easily find them and whip them out quickly! When people ask me how to fly with an infant – I always recommend this as one of my favorite traveling with baby tips!
Dress you and baby in comfortable and easily removable layers. Crammed in a refined space with baby asleep on you when you are feeling hot will require some Houdini moves, so easily removable layers can help. Aircraft cabin temperatures do fluctuate, so whilst you may feel hot on the ground, you may feel chilly after a couple of hours.
Pack an extra change of clothing for you and baby in your carry on. We have to rely on this several times, and once we went through our changes of clothes and my daughter ended up wearing an over sized pyjama top from first class! You never know when someone will feel poorly or an accident can happen! My husband got covered in puke on one long haul flight and no he didn't have a spare change of clothes!
Don't forget to pack any essential medicine in your carry on. If it's over 100ml or breaks the 3-1-1 liquid rules, ask your doctor for a note and check with your airline. Liquid medicines are exempt from TSA limits in the USA, but this is not always the case in other countries.
For a more comprehensive baby travel checklist – see here. It also includes a free checklist to print out and is very useful if you are traveling with an infant on a plane.
Before You Fly With Your Baby
Tips for Getting Through Airport Security Quicker
If you are in the UK, consider ordering some supplies from Boots to pick up after airport security. This includes nappies, milk, wipes, suntan lotion etc. The benefit is you should pass through security a bit quicker with fewer liquids. This was one of the best tips for flying with a baby I was given, especially when I was flying solo.
Plan to leave extra time for the airport- especially for security. An extra 30 minutes is ideal if flying with infants or young children.
Pack any liquids in an easy place to access quickly. If you have a clear small single, transparent, resealable plastic bag, which holds no more than a litre and measures approximately 20cm x 20cm, use that to save time at the airport.
air travel with infants is easier with some planning
At The Airport
Tips on Strollers, Airport Soft Play and More Security Tips
Decide whether to gate check your stroller or check it in immediately. I've done both, and I prefer checking it immediately, unless it's a small cabin sized stroller that meets hand luggage conditions. Baby-wearing makes it a little bit easier to board and then there is less stress folding up your strollers and managing baby and bags as you board. American Airlines stroller policy is here.
If you are flying with a toddler, check out the airport soft play and let your little one(s) burn off some steam for a bit before the flight. If not, use a blanket on the floor for them to stretch out a bit. 
Look out for a family line at the airport or ask if there is one.
Clear security in plenty of time. Be prepared to take your baby out of the stroller or baby carrier.
Baby milk (pumped breast milk, powdered or readymade) water for baby, baby food, are all allowed over the 100ml /3-1-1 liquid rule if you are travelling with your baby.  It's often worth asking the cafes airside ( past security) for ice to replenish your ziplock bags if you have any perishable goods on you for the flight. Ice packs are often not allowed through security.
Visit the airport restroom before you board your flight. 
One of my favourite tips for flying with a baby is to board a bit later than everyone but have your partner board earlier to secure space for all your gear. Although many airlines give the option to board first, there is generally no point in having an older wriggly baby or toddler restrained on a plane waiting for everyone else to board. This is certainly the case for day flights- but for night flights you may find it easier to get them settled first.
baby on a plane
On Board – How To Fly With A Baby
Tips on Breastfeeding on Board, Sterilising, and Sleeping on Board
All airlines are happy with a mum breastfeeding.  If you are a bit self-conscious, here are my breastfeeding tips on a plane in detail.
If you need milk heated up – do ask in plenty of time in case the crew are about to busy with a meal service.
Babies on planes usually likely to drink more than they usually do as the cabin air is quite dehydrating, which is another reason to pack more than you need if formula feeding. If you need to sterilise bottles on board, this post provides more information.
Flying on a long haul flight with baby? On a long haul flight, the bassinet should be set up for you after take-off, once the seatbelt sign is off. Most airlines will ask you to remove your baby if it is turbulent.
For more information and tips for flying with babies read  what to expect on board when flying with a baby – this post has more detail.
For sleeping tips when flying on a long flight with baby- this post will help with information on how to soothe and settle a baby in an unfamiliar environment. Tips include strategies on routine, sleep inducing food, avoiding distractions and making baby feel cosy and comfortable. It also includes some brilliant travel products which can help stop baby from getting distracted by what is happening around them.
Fill out any documents in plenty of time including customs forms. If you are entering certain countries you must not bring any fresh food off the plane. If in doubt, declare it and go through the red channel. For example,  I have had tinned powder baby milk, declared it and it has been fine to enter Australia, but I always declare.
Ignore any person that is giving you a 'look' and don't feel pressured in having to placate them. You have enough on your plate. Sure, it's always good practise to be considerate of your fellow passenger, which is why trying to distract your child by playing with them, with a new toy, feeding them, changing their diaper or nappy and following the tips on this page will show that you are trying to calm them. Most people know and understand that babies and toddlers DO cry scream on a flight despite you trying everything and often a look is from a friendly parent acknowledging that they have your back.
But if you have the pleasure of being sat near to that person who thinks babies shouldn't be allowed on planes, don't let them get to you. The most important thing is you are trying and everyone around you can see that. Soon the flight will be over and you can all get some rest and enjoy your stay.
On a particularly bad flight long haul flight (24 hours!) my daughter developed nappy rash just before we took off and screamed every time she needed to go. I'm not going to lie, it was horrendous. She screamed the place down every hour or so. My husband and I were both frazzled and I was close to tears with exhaustion. But other passengers could see we were doing our best. Taking her to the rest room and the back galley to calm her down, changing her regularly etc, and we got there in the end! The return flight, two weeks later was a much better experience!
Arrival
Tips on Ear Pain, Airport Courtesy Strollers and Your Stroller.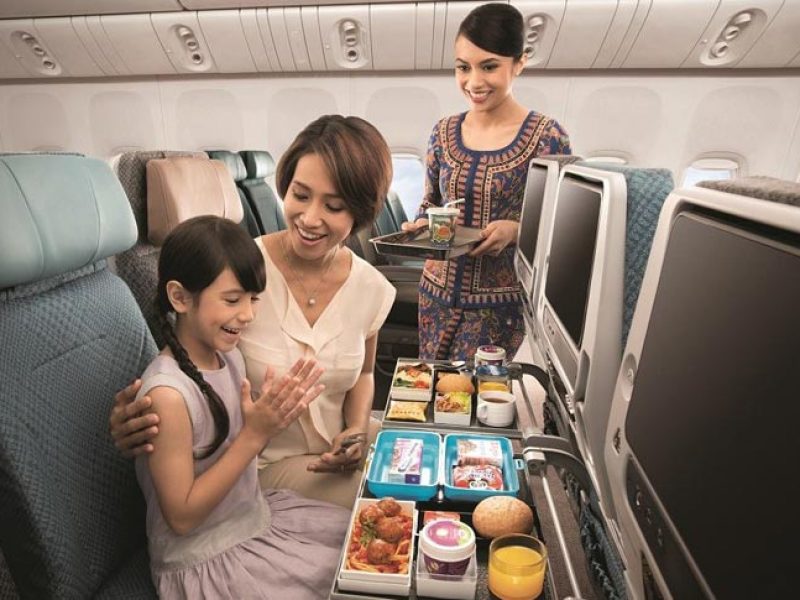 If you are wondering how to stop babies ears popping on a plane, here are some ideas! Some babies cry with the change of pressure in their ears on landing too – sucking or chewing or feeding often helps relieve this. Alternatively, use a pacifier/dummy (or a rice cake for older babies)
Ask the ground staff if they know where you will pick up your stroller – at the aircraft door, or at the baggage belt or in oversize luggage belt. On our first few flights we waited ages at our baggage belt, only to find out our stroller was on the other side of baggage reclaim at the Oversize belt waiting for us. If you have been with babies, flying on a long flight – hunting around for your stroller is the last thing you need.
Some airlines and airports provide courtesy strollers for you to use – but just in case they are not available, that baby carrier will come in handy again.
Did these tips on flying with a baby help? Read on if you would like more flying with an infant tips broken down by age!
For flying with a toddler top tips see here.
Are you travelling with a baby soon or have you before? Do you have any more travel tips for flying with infants? Please jot them below for other readers to discover.
More resources and tips for travelling with a baby.
If you have already booked your flight, then this condensed version of how to fly with a baby may help you too, but this post goes into greater detail.
For in-depth information on certain points – just click on the highlighted links.
Feel free to join in with the chatter on my Flying with A Baby Facebook page too: there is all sorts of useful advice on there and on my Family Travel Tips Forum Facebook group, where parents all over the world offer local advice.
If you are flying for the first time with your baby or toddler, you may also find my post on 'What to Expect' useful too.
Do let me know if these flying with a baby tips are useful and share to help another parent out!
Don't forget:
For information on tips for flying with a sick baby see here.
For tips on flying with a breastfed baby see here.
For tips on flying with a newborn see here.
For tips for flying with a baby alone see here.
Tips for flying with a baby on British Airways
Tips for flying with a baby on American Airlines
Tips on flying with s baby or other airlines see here.
Tips for flying with a baby and toddler.
Have these tips for flying with an infant helped you? Please let me know below! Most of all enjoy your flight with baby – good or bad, it will end!
If you have enjoyed this post and found it useful, here are some ways to get further useful helps and tips!
1. Join our friendly TRAVEL WITH BABIES and TODDLERS Facebook Group here, which includes lots of ideas & tips for travel with little one, no matter where you live in the world!
2. Click here to sign up for the latest family travel tips, guides and competitions.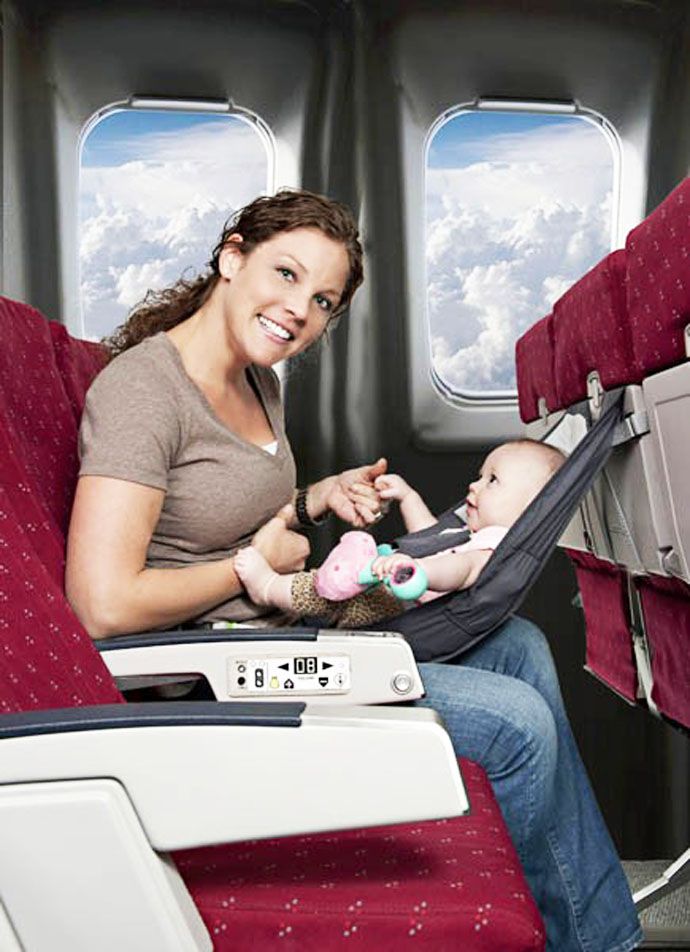 3. FOLLOW Flying With A Baby on the following platforms for EXCLUSIVE content :

4. If you loved the content and want to say thank you, please click here to buy me a virtual coffee

5. Please SHARE this post with your friends. 

 Thank you for your support as always. 

Pin for later?

Flying With A Baby Tips

Sharing is caring!
Flying with a lap infant -- here's what you need to know
This post contains references to products from one or more of our advertisers. We may receive compensation when you click on links to those products. Terms apply to the offers listed on this page. For an explanation of our Advertising Policy, visit this page.
Editor's note: This is a recurring post, regularly updated with new information.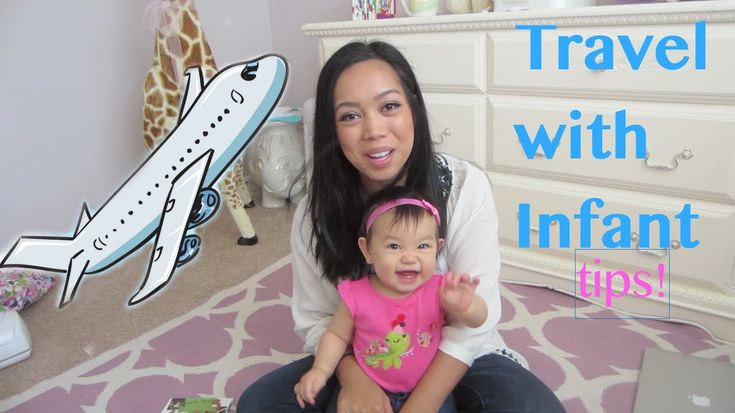 One of the best ways families can save money on domestic air travel with small children is by having a child fly as a "lap infant." There is controversy about the safety of this practice even in non-pandemic times, but most parents appreciate the savings and small children often just want to be in their parent's arms anyway.
New to The Points Guy? Sign up for our free daily newsletter and check out our updated beginner's guide.
Deciding when and how to travel with a baby can be confusing and overwhelming. Here are the rules you need to know regarding lap infants, along with general tips to make flying with a baby easier.
Related: Best credit cards for families
Lap infant rules
The magic age is strictly "under 2"
To qualify as a lap infant, your child will have to be under 2 years old. The day they turn 2, that free ticket goes out the window. If you are looking to get away and your child is nearing his or her second birthday, moving your vacation a month or two earlier could save you money (though flying with a lap infant and a lap toddler are two very different things logistically).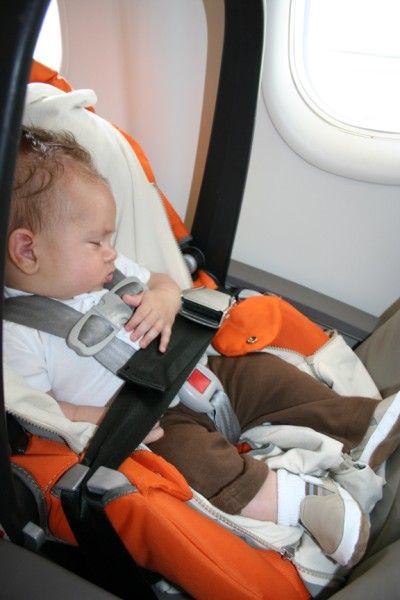 Also, know that this is the same age cut-off for required face masks with most airlines. Those under 2 years do not need to wear a face mask (and shouldn't for safety reasons per the CDC), but those children over 2 and over are largely required to wear a face mask while flying.

Related: Why you should travel while your baby is an infant

(Photo by Arief Juwono/Getty Images)

If you have a trip that spans your child's second birthday, only the outbound flight will be free.

On the return flight, you will be required to purchase your now-2-year-old a seat with a one-way ticket. (The exception: British Airways will give you the return seat at the same infant fare if your child turns 2 on the journey.)

Be aware that there are times when buying a one-way flight can be more costly than a round-trip, so price out both options if your child is going to turn 2 on your trip.
Empty seats and lap infants
Wondering whether your lap infant can snag a free empty seat?
It is every passenger's dream to have an empty seat next to them, but when you are flying with a lap infant, this becomes even more valuable.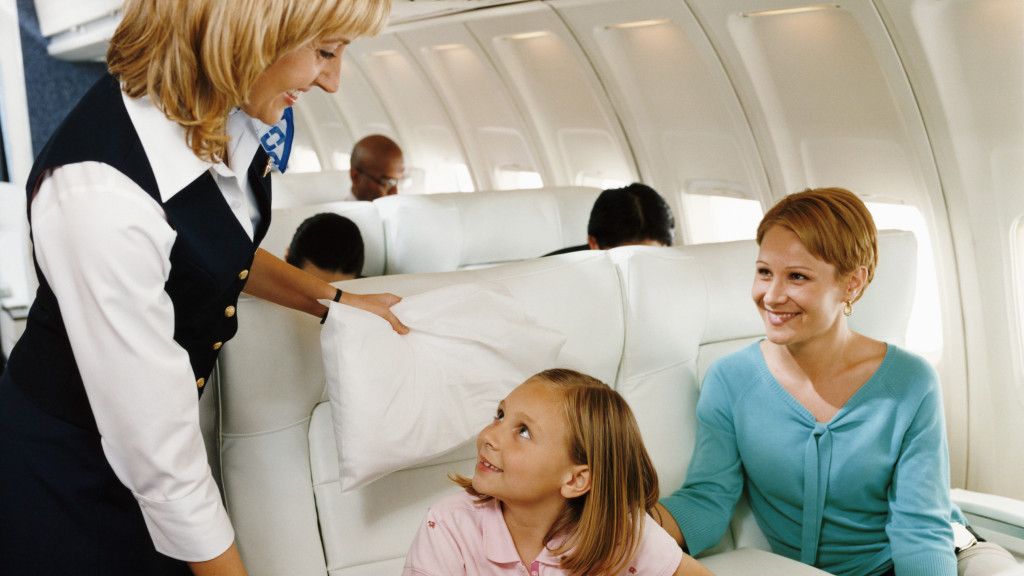 If there is an unoccupied seat next to you, you just scored a seat for your child without having to pay for it.

Related: Flying with a baby checklist

It pays to speak to the gate agents before boarding to ask if a passenger is sitting next to you. If the flight isn't full, they might help you find a new seat assignment with an empty seat next to it. If you think you might be able to get an empty seat next to you and have an FAA-approved car seat, bring it to the gate. If you can't get access to an empty seat to use it, you can always gate-check the car seat for no fee and it will be waiting for you when you land.

Have the car seat ready for your under-2-year-old in case there's an empty seat next to you. (Photo by Summer Hull/The Points Guy)

Rich now, with some airlines continuing to block middle seats due to social distancing concerns, it may be very easy to score an empty middle seat next to if you're on Alaska, JetBlue, Delta, Southwest, etc.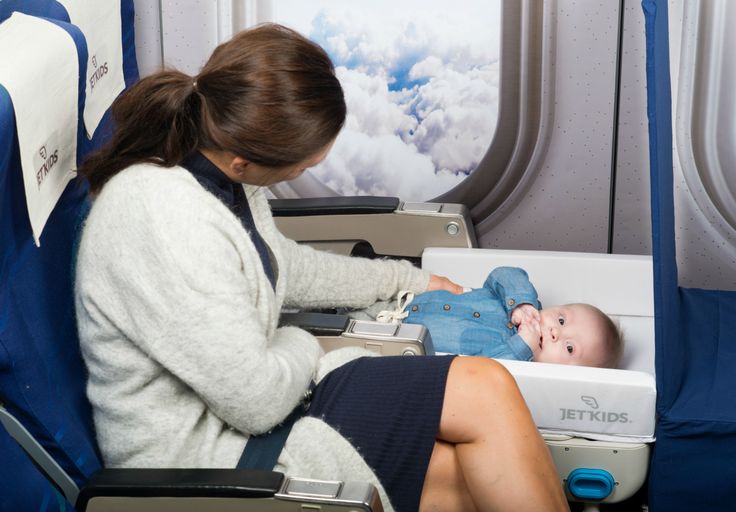 Just keep in mind that those policies could end as early as this fall, so don't count on that free empty middle seat being available unless you have verified airline will still be blocking the middle for your flight.
Related: What to expect when flying in the U.S. right now
Luggage allowance for lap infants
Infants flying on paid tickets get the same baggage allowance as adults on paid tickets, but that's not the case when your under-2-year-old is flying for free on your lap. Children not occupying a paid seat are not given a checked baggage allowance on most U.S. domestic airlines. Luggage will be checked with the child's parents' luggage and will be subject to the extra baggage fees charged by the airline.
Related: How to avoid checked bag fees
Fortunately, families can check car seats and strollers can come on for no additional fee and they won't count against your baggage allowance — regardless of whether your child is flying as a lap infant or on a paid fare.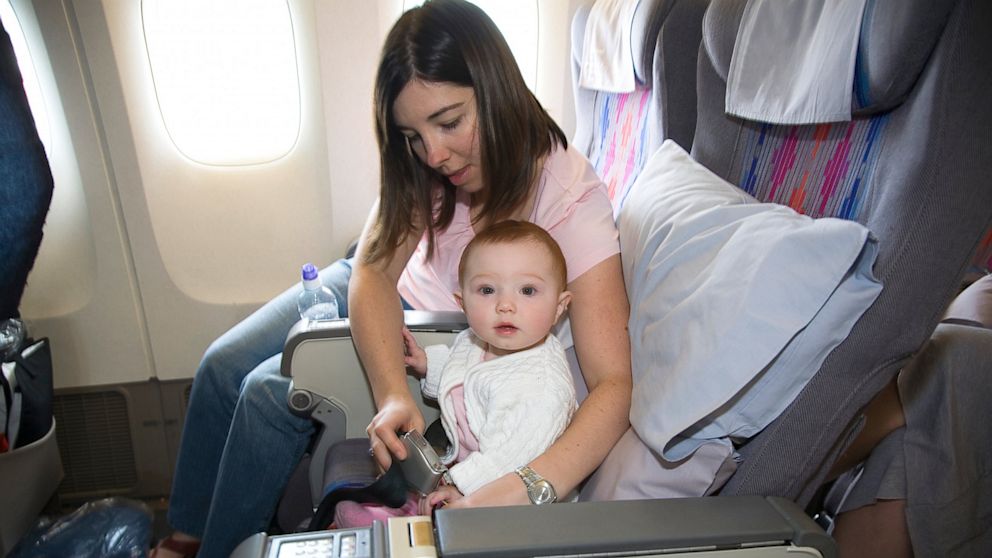 For carry-on bags, most airlines will allow you to bring a diaper bag on board in addition to the airline's regular carry-on allowance. (Note that Alaska Airlines does not extend this generous diaper-bag policy to lap infants.)

(Photo by Orbon Alija/Getty Images)

This is why Southwest Airlines is such a favorite airline among families since all passengers flying on paid tickets get to check two complimentary bags per person. As most parents know, when you travel with children, the amount of extra stuff you have to pack can get out of control. Knowing you can check some bags for no fee is awesome.
Traveling with more than one lap infant
The strict rule is: One lap infant per adult.
If you are flying as a solo adult and have two or more children under the age of 2 with you, you'll have to purchase a ticket for one of them (and you should also be awarded a gold medal at the other end of the journey!).
Two adults traveling together (or even an older teen with an adult) can have two lap children with them, which is great for parents with twins or kids born close together.
But don't be surprised if the flight attendant tells you that you cannot sit next to each other in the same row. Because of the limited number of oxygen masks, most aircraft only permit one lap infant per row.

Lap infants are also not allowed to sit in emergency exit rows or the rows directly in front of or behind the exit rows. On some aircraft, there are additional rows that do not permit lap infants.

Related: Your guide to flying with kids of every age

If you are flying with an infant and your flight has bassinets on board, book that row if you can. Typically, you'll find bassinets on international flights, but they might also be available on domestic flights with internationally configured aircraft.

(Photo by Dmitrii Guldin/Getty Images)
Lap infant fares on international flights
Most international flights allow children under 2 to fly as lap children, but with one big difference — it is usually not 100% free. Typically, if you are flying on a revenue ticket, you must pay the taxes and fees for your lap infant plus, in some cases, 10% of the fare.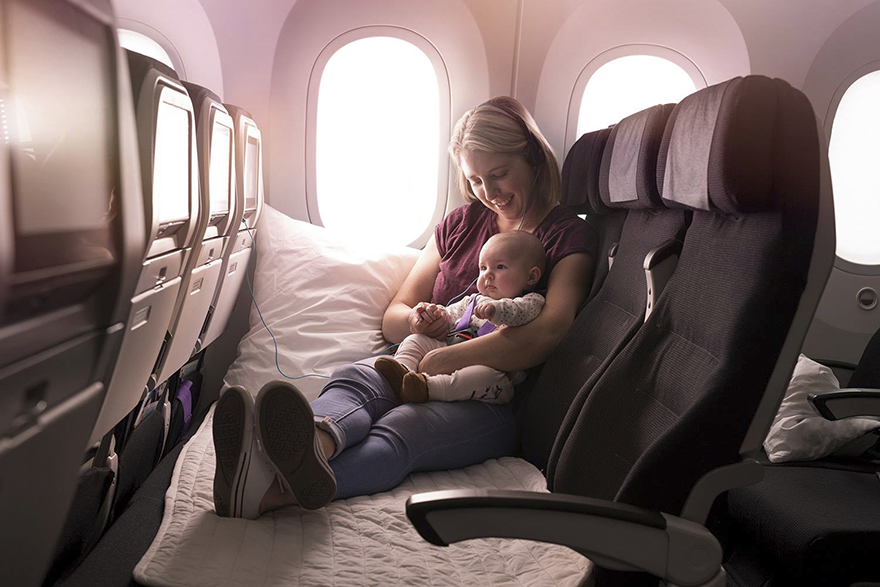 That might not sound like a lot, but it can add up.

Related: The most family-friendly airlines around the world

For example, when I took my then-3-year-old and 11-month-old to London, the paid children's fare was only $376 round-trip. But if I decided to forgo a seat for my baby at the time and have him fly as a lap infant instead, the taxes and fees imposed would have been close to $150. For around $200 more, I was able to get my son his own seat for the seven-hour flights — well worth it to preserve my back and sanity.

Related: Planning award travel with a lap infant

Flying with a lap infant for free means a whole flight of pure cuddle time. (Image by Nadezhda1906/Getty Images)

When you are adding a lap infant to a ticket using miles, the amount you pay varies drastically and depends on the airline. For example, Aeroplan has long had a flat cost for lap infant award tickets that used to range from $50 - $125, but it is scheduled to get even better when the new program rolls out.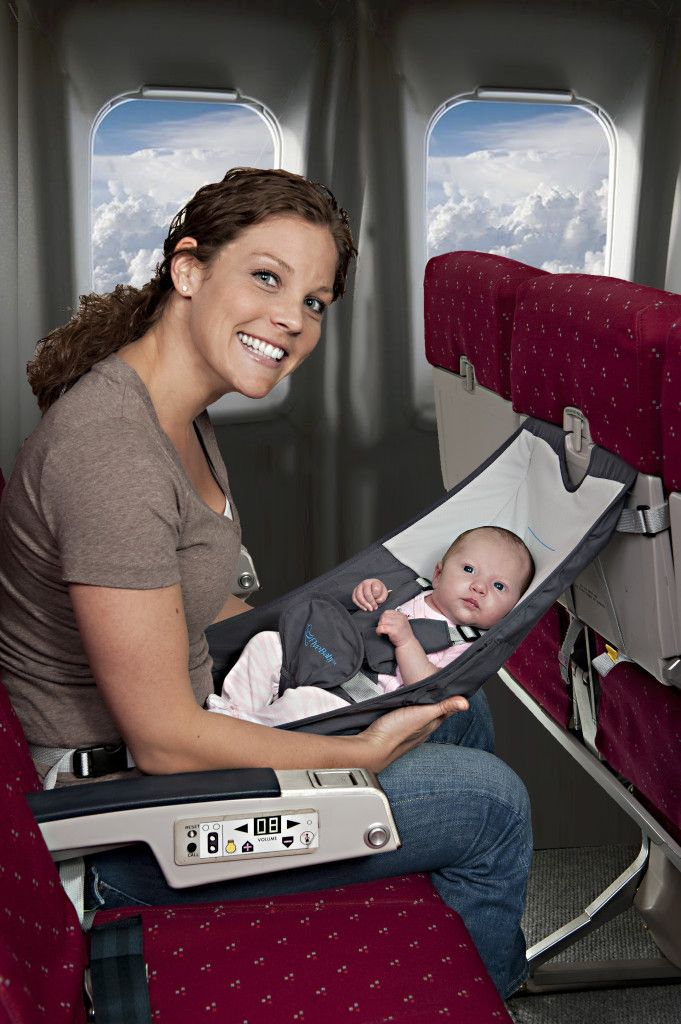 Lap infant ticket awards will cost just CAD 25 or 2,500 miles.
But others, such as Cathay Pacific, require you to pay up to 25% of the adult fare plus taxes and fees.
In a premium cabin, that can easily be a four-figure number just to hold your baby in your lap. (Note: Air Canada has had some system issues where they've been waiving the fee at times.)
Most airlines will charge you 10% of the adult fare on an international ticket, or in the case of British Airways, 10% of the miles redeemed plus taxes and fees. Remember, ticket prices fluctuate, so you'll want to add your child as a lap infant at the lowest price you see — which may well be when you first book your ticket.
Related: 23 airline car seat and bassinet policies around the world
If you are traveling with a lap infant to somewhere relatively close, like Mexico or the Caribbean, consider JetBlue, Southwest or Alaska. Those airlines don't charge a percentage of the adult fare for lap infants flying internationally — just taxes.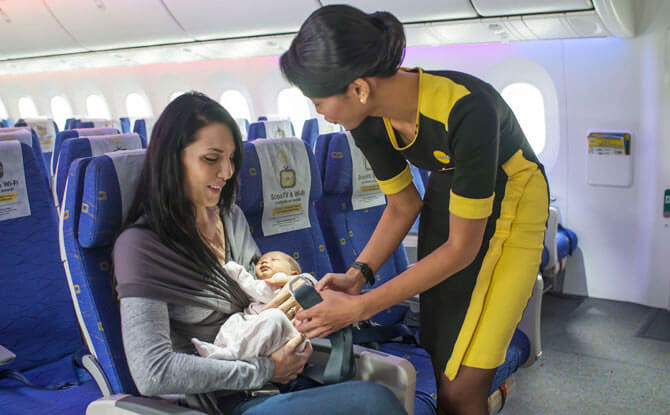 Contrast this to an airline like United that charges 10% of the fare for lap infants plus taxes and fees even to Mexico (though not to Canada).
Related: These are countries where Americans can travel internationally
Where lap infants can't sit
In addition to emergency exit rows, or the rows directly in front of or behind the exit rows, some seats are off-limits to lap infants -- especially those who also have an assigned seat with a car seat installed. This is often due to airbags that are installed in some of the lap belts. Most often you will encounter this in some business or first class seats or the first row of economy, though those are hardly hard and fast rules as it simply varies by airline and aircraft.
For example, on United, child safety seats or restraint systems also aren't permitted in United Polaris business class on 767, 777 and 787 aircraft.
Related: Baby-free travel zones
Tips for flying with a baby
Bring identification
Technically, most airlines require you to show proof of age for your lap infant.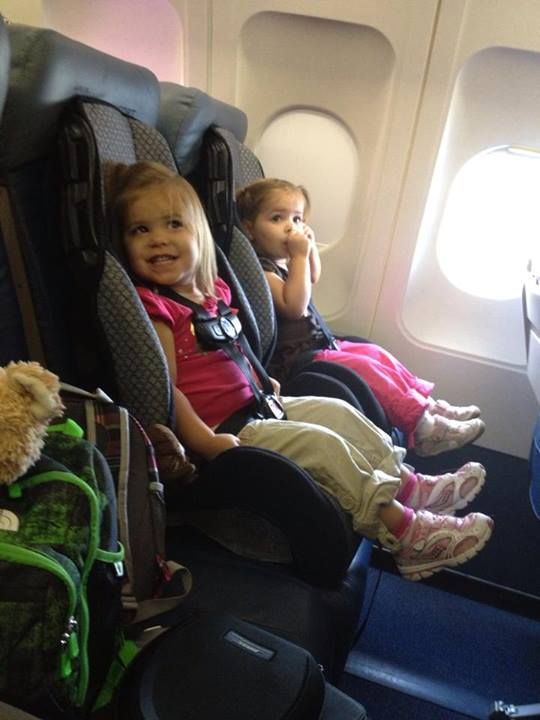 This can include a birth certificate, passport or sometimes hospital or immunization records. In reality, most airlines will not ask you for that information unless your baby looks like a toddler who could be past that second birthday. If you plan to travel internationally after your baby is born, you'll have to get your child a passport, anyway.
If you get to the airport counter and you do not have any documentation for your baby, airlines can theoretically require you to purchase a regular seat for your child. Not only can same-day flights be quite expensive, but you also risk the chance of the flight being sold out.
Related: 13 mistakes parents make when traveling with kids
Southwest is notorious for asking for proof of age for everyone, even newborns, so do not leave your documentation at home. It's smart to carry a copy in your luggage or save a picture of the documentation on your phone so there are no issues.
Time flights with your baby's sleep patterns
Babies sleep a lot, just not always when you want them to.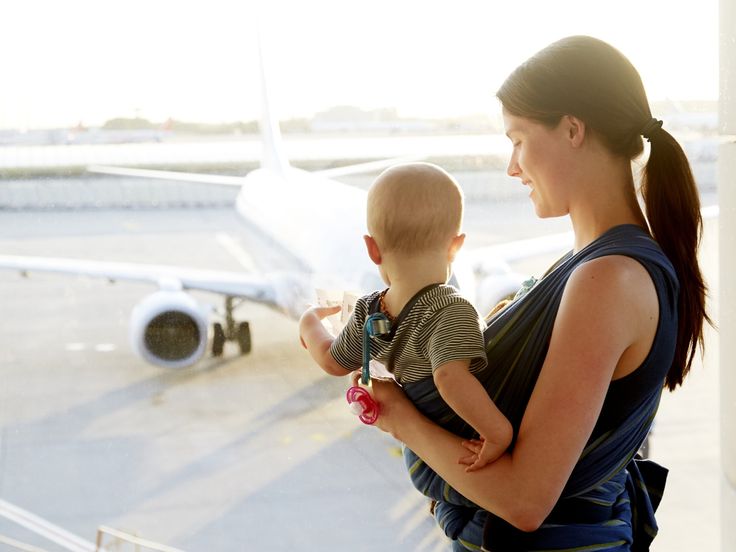 Try to book flights coinciding with their sleep schedules. For longer flights, if you can choose a flight that's close to their bedtime or an overnight red-eye, you may have a better chance of getting them to sleep for a large part of the journey. For shorter day flights, try to time the flight to your baby's customary nap time.
All that said -- an overtired baby can resist falling asleep, especially in a strange environment. You know your baby best, so if you think there's no shot of them sleeping on a plane through the night, there's nothing wrong with just going for that daytime flight as rested and prepared as possible.
Related: The definitive guide to surviving jet lag with your baby
Change diapers before boarding
It's no fun trying to change a diaper in a cramped airplane bathroom, and there's also the possibility of being delayed on the tarmac. For these reasons, it's smart to do a quick diaper change before boarding to potentially reduce the number of changes you'll have to do in flight.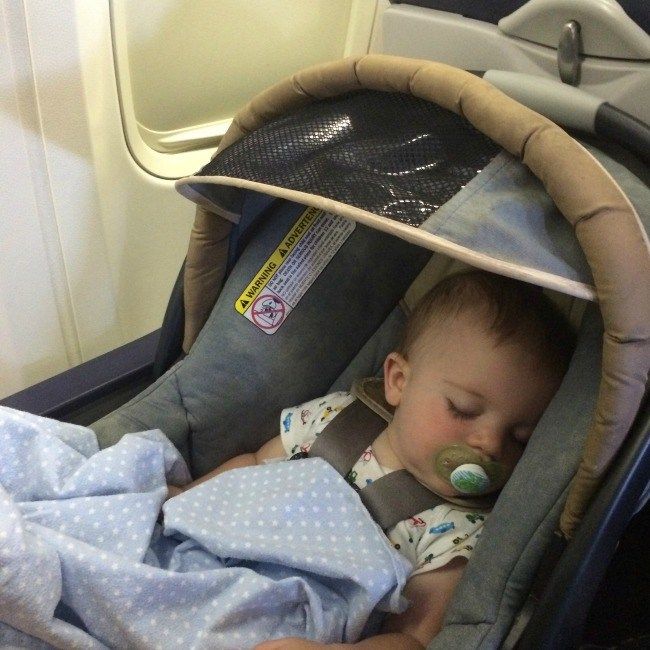 Feed during takeoff and landing
Know how your ears pop on the plane, and you yawn or chew to make the sensation go away? Well, babies haven't mastered the art of equalizing their own ear pressure, so takeoff and landing can be particularly uncomfortable for them. Feeding them during this time can help relieve this pressure because the sucking motion they make will help equalize their ears.

(Photo by Summer Hull/The Points Guy)
Pack extra earplugs
Sometimes no matter what you do, a baby will cry on a plane. You can help make it a little less painful for those around you by bringing extra earplugs ... if you want to. Sometimes parents choose to make small goodie bags as a friendly gesture toward other passengers in the hope of gaining sympathy and understanding.
Do not feel required to do this; it is just an option if it makes you less anxious about the trip.
Figure out seating arrangements beforehand
Before you board, it's important to plan and figure out the most comfortable way for your baby to sit.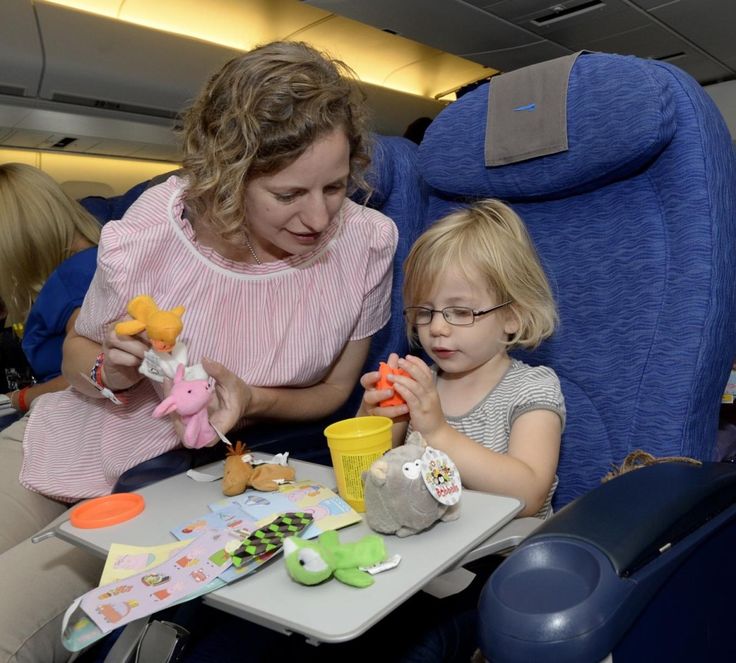 Consider where your child is most comfortable: Do they prefer to snuggle up to a human or are they more relaxed in a car seat? Your child's seating arrangement comes down to the preference of the parent and child. Just remember that you'll need to book that extra airplane seat if you want to guarantee you can put your child in a car seat next to you.
Related: 6 tips for picking the perfect airplane seat every time
Minimum age to fly
The minimum age to fly varies by airline. Some allow you to theoretically fly the same day the baby is born, and others require the baby to be at least a week or two old. Some airlines will also require a doctor's note giving the go-ahead for those youngest flyers.
But aside from the actual requirements set by the airplane or your doctor, how young is actually too young to fly? Candice Dye, a pediatrician at the University of Alabama at Birmingham, says waiting until a baby is at least two to three months old is a good idea.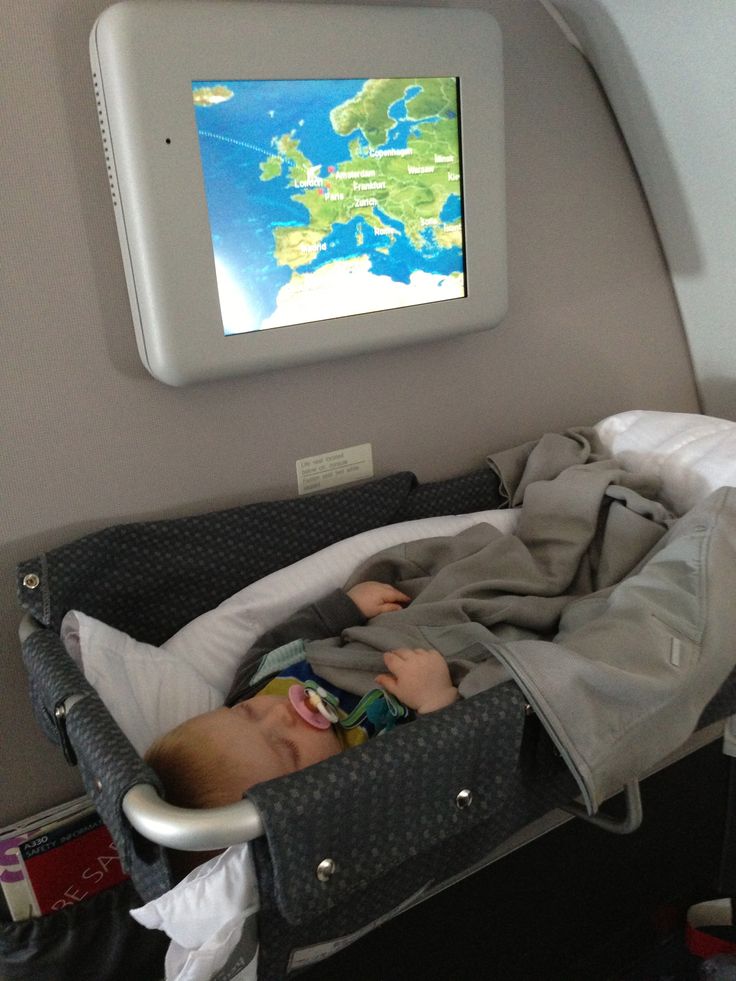 "Since they are vaccinated by this time, they might need less invasive care even if they do fall sick after the flight," she says. Of course, there are times when flying with newborn babies simply can't be avoided, like for adoption, to visit family or for work reasons.
Related: Tips for flying with a 3-month-old baby
And of course, those are tips from a non-pandemic era. Confer with your pediatrician if you are planning to fly with a baby or very young child while coronavirus is an active issue.
Regardless, it's important to consider your child's immunizations when making travel plans, and it's better to wait until your infant has received at least some immunizations if possible.
Bottom line
Although getting a few extra hours of snuggle time above the clouds might not always be the most comfortable way to fly (for adults, that is), it's a great way to keep travel costs down. Many babies prefer sitting on their parents' laps, especially if mom is nursing anyway, so you might find that buying a seat is ultimately a waste of money.
But as long as the child is under 2, the decision is, of course, yours and the equation can shift as babies grow from lap infants to lap toddlers.
Additional reporting by Summer Hull
Traveling with an infant on an airplane
Who is considered an infant?
For airlines, an infant is a child under 2 years of age. The age of the child is determined on the date of the flight, and not on the day the ticket was purchased.
Airlines categorize people by age: birth to 2, 2 to 12, 12 to 18, and adults.
Children over two weeks old are usually allowed to fly. If the child is younger, you may be asked for a medical certificate stating that you can fly. If she is not presented, then they may not be allowed on board. Before flying, you need to consult a doctor.
Do I need to buy a ticket for my child?
Yes. A small child is considered the same passenger as everyone else: he needs to buy a ticket, he, like all adults, is checked in for a flight.
You cannot buy a ticket for an infant only. It is always issued together with a ticket for an adult passenger.
How much is a ticket for an infant?
The ticket price depends on where exactly you are flying and whether the child needs a separate seat.
When flying within Russia, a ticket for infants is free, but you still need to issue it. The child is not provided with a separate seat - he flies in the arms of the parent.
If you want the child to still have a separate seat, then you can buy it. Such a ticket will cost the same as for a child from 2 to 12 years old. The cost is set by the airline.
If you fly abroad, then a ticket for an infant is always paid, it must also be issued. The ticket price depends on whether the parents buy a separate seat or the baby will fly in their arms.
What documents does an infant need to fly?
To travel in Russia, you will need a birth certificate or a passport for an infant. For international flights - a passport.
If the baby is less than two weeks old, a doctor's note may be required to confirm that it is safe to fly.
What is the correct way to carry a baby on an airplane?
Infants are transported in the arms of an adult or in a special cradle.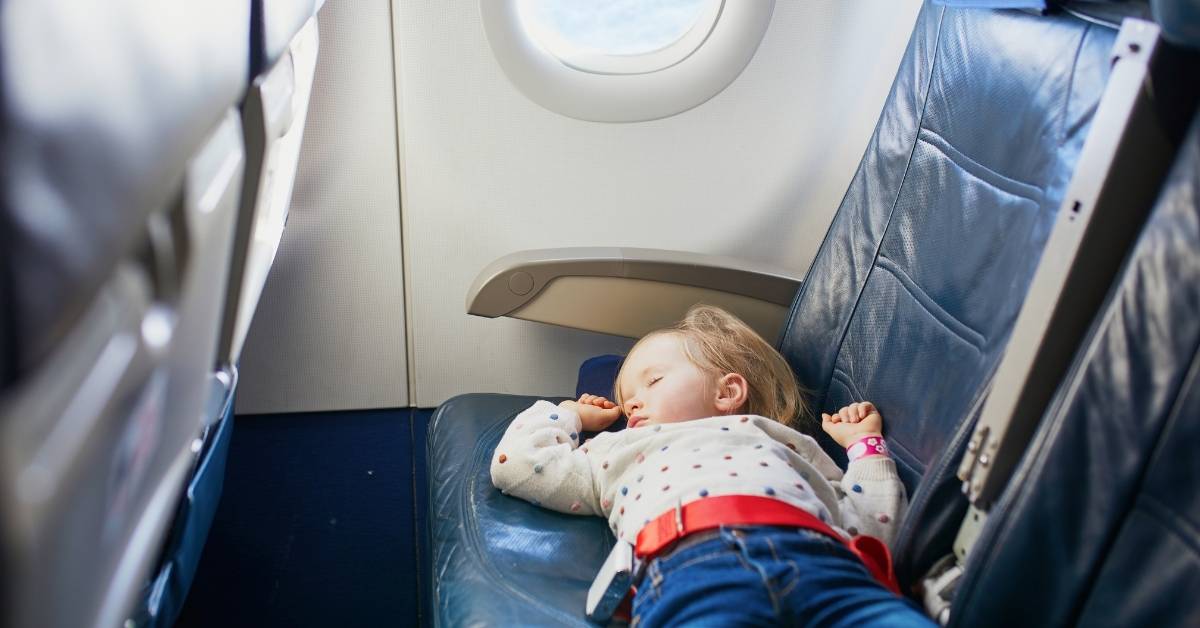 If a child flies in the arms of a parent, then it must be fastened with a child seat belt, which is attached to the belt of an adult passenger. The seat belt will be provided by the flight attendants.
You should always hold the child in your arms with your head towards the window. This will protect it from injury when objects fall from the upper shelves.
Infants under one year old and weighing no more than 11 kg can be provided with a special cradle on the plane. If you need a bassinet, write to us in the chat of the Tinkoff application or personal account no later than 36 hours before departure - we will send a request to the airline. If the airline confirms the request, then the adult passenger will be provided with a special seat in the aircraft cabin where they can secure the cradle. Usually this is the first row, but not all aircraft have this option: it depends on the model.
Where to put the stroller on the plane?
Baby strollers and cradles are transported free of charge in the luggage compartment.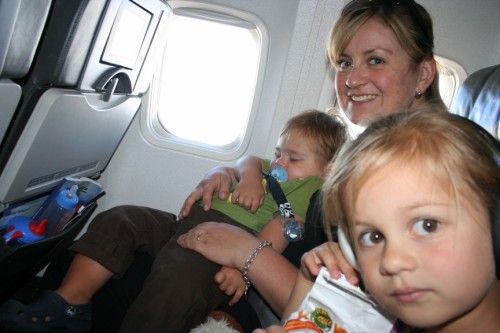 The stroller can be used before boarding the aircraft and handed over to airport staff or flight attendants before entering the aircraft. To do this, write to us in the chat of the Tinkoff application or personal account no later than 36 hours before departure - we will notify the airline.
Before checking the stroller in your luggage, make sure that it does not get dirty or torn anywhere. It can be packed in cellophane or a protective case.
Upon arrival, contact the flight attendants and the stroller will be returned to you.
Compact strollers weighing up to 4.5 kg can sometimes be transported in the aircraft cabin. It depends on the conditions of the airline. Write to us in the chat of the Tinkoff application or personal account no later than 36 hours before departure - we will find out the information for you.
If you are carrying a stroller without a child, check it in as baggage at the airline's rate.
Is there food for babies on board the aircraft?
On board the aircraft, as a rule, there is milk and infant formula. Write to us in the chat of the Tinkoff application or personal account no later than 36 hours before departure - we will find out if your airline has baby food on board.
Where can I change my baby's clothes on the plane?
There is a changing table on board. Where it is located and how to use it, the flight attendants will tell you. Take everything you need with you in case the child needs to be changed.
How to make the flight more comfortable for the baby?
Infants should preferably be cuddled or given a bottle of water during takeoff and landing.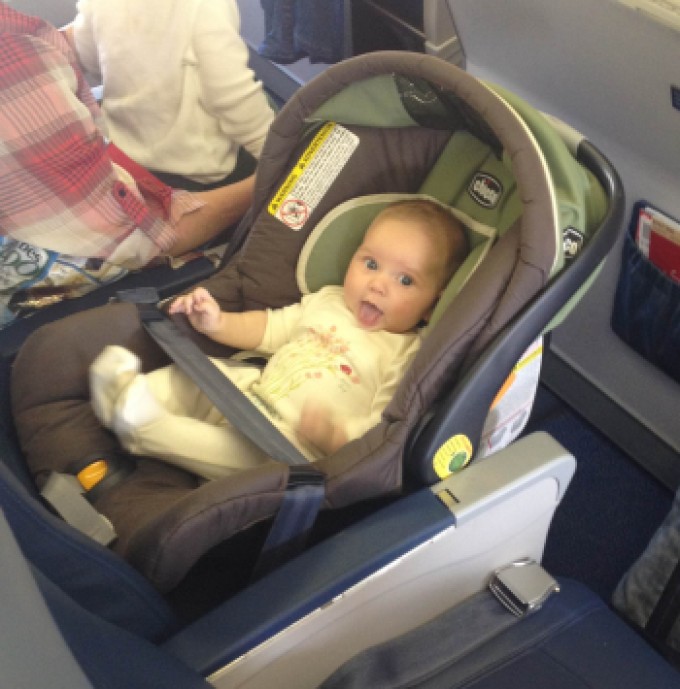 This will help to avoid discomfort from the pressure drop: it is less likely to stuff your ears.
What to do at the airport if you are flying with a baby?
Major airports have a mother and baby room. You can get into it with a ticket or boarding pass and identity documents. Such a room usually has a sanitary area where you can change clothes for a child, a kitchen with a refrigerator, a microwave and high chairs for children, bedrooms and a play area.
There must be one chaperone per child in the room. If there are two children, then two adults must be with them.
How to fly with a child: the rules for comfortable travel | Useful information
Airplane is one of the safest and most comfortable ways to travel around the world. However, many parents are afraid to fly with their children, considering air travel difficult and inconvenient.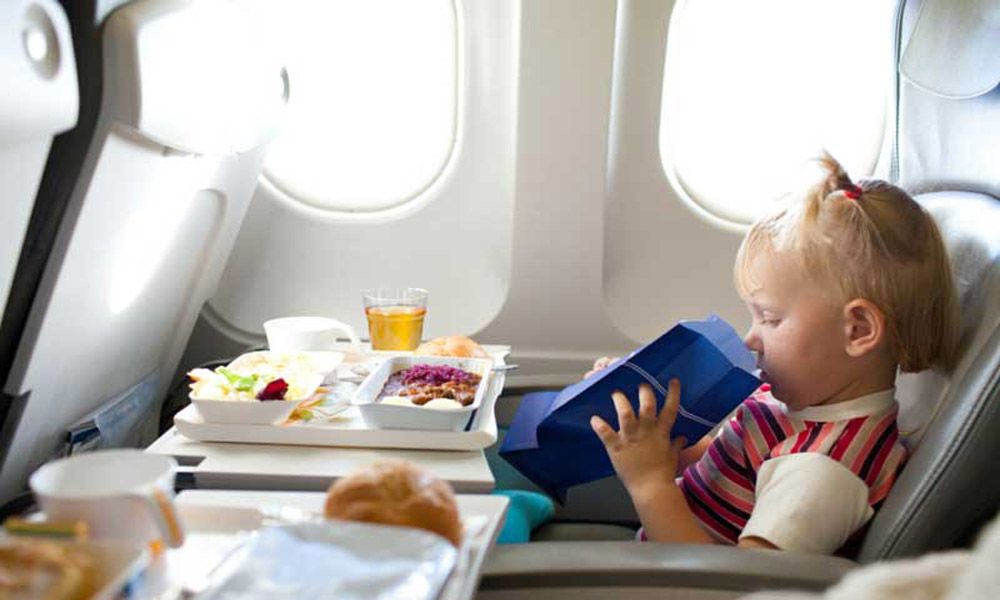 We declare - it is not so! Today we have prepared tips for you on how to fly with children so as not to cause inconvenience to them, yourself and others.
We assure you that our little tricks will help you exhale and look at air travel with the enthusiastic eyes of your child.
How to fly with a child: how much does it cost
As with many other modes of transport, plane tickets for children are cheaper than for adults. Airlines apply special fares for children:
Infant tariff (infant) - for children from 0 to 2 years old. Children travel without a seat, in the arms of an adult.
Baggage "infants" may not be relied upon - at the discretion of the airline. But the stroller is almost always transported free of charge.
In some cases, children under 2 years old can travel without paying, most often on domestic flights of airlines. In this case, all luggage is with an adult.
Child tariff (children) - for children 2-11 years old . As soon as babies turn 2 years old, they start traveling on the Child fare, which is 50-75% of the adult fare. It involves a separate seat for a small passenger, as well as baggage check-in according to adult standards . But this rule applies only to scheduled flights.
The Child rate also applies to children under 2 years of age if parents purchase a separate seat for them.
Children over 12 years of age fly at full price but may qualify for special airline youth fares, if available.
How to fly with a child: documents for crossing the border
If you are traveling with a child abroad, check the list of documents required for departure. For children under 16, the standard list of documents looks like this:
Child's birth certificate.
Permission to leave from parents or one of them, certified by a notary - if the child leaves without being accompanied by parents or one of them.
Child's travel document.
Visa - if necessary.
Children over 16 only need a travel document and a visa.
How to fly with a child: planning, airport, check-in, plane
Traveling by plane is an exciting event for both the child and his parents. But if the excitement of the child is joyful, then the parents experience real stress. Follow our rules to stay calm and collected.
Book your tickets in advance. So you can choose the best places. In addition, some airlines limit the number of young children on board. Make sure to be among them.
Choose less crowded flights. People rarely sit down with parents with children unless absolutely necessary.
The fewer people on the flight, the more likely it is that your baby will be able to get a separate seat even without a purchase.
During the holiday season, finding a less crowded flight is not easy, but be aware that Tuesday, Wednesday and Thursday are less popular days for flights.
Fly in the morning. In the morning, children are traditionally in a better mood, which means they behave better.
Be the first to check-in and board. Check in as early as possible to avoid queues and get the best seats.
Choose bright colors. Dress your children in brighter colors so you can easily spot them in a crowd.
Feel free to ask. Ask staff at check-in not to seat people next to you if possible. Ask your neighbor to switch places with you.
Ask the flight attendant to heat up water for you to eat. Ask to give way to you at customs control. You will be surprised how much people are willing to do for travelers with children.
Use children's facilities. Almost every airport has a children's room, a feeding and changing room. Airplanes on long flights have toilets designed for diaper changes. There may be children's coloring kits on board - ask the flight attendants about this.
How to fly with a child: what to take on a plane
In order for your child to feel good during the flight, you need to meet all his needs. He should be full, he should not be scared, bored or uncomfortable. Think in advance of the list of things that you will take on board, or use our tips.
Clothing. Clothing should be light, comfortable, without chafing seams. Shoes should be easy to put on and take off. It can be hot or cold on the plane - think about this moment in clothes. Take a change of clothes for the child and a t-shirt for yourself.
Food. Many airlines offer a children's menu on their flights - this should be ordered when buying tickets. But we still recommend bringing fruit, lollipops and biscuits with you.
New toys. Buy a toy in advance and take it with you. New fun can keep the child longer.
Screens - yes . Even if you don't like spending time in front of the computer, bring along a tablet with toys, a DVD player with cartoons, or let your kids watch TV on the plane without restrictions.
Wet wipes. They will help fight sudden spots.
Scarf and pins. By pinning the ends of the scarf to the seat backs, you can isolate yourself from other people and help your child fall asleep.
Medicines. An airplane is a crowded place, which means that your child can catch an infection that will quickly show its symptoms. Therefore, grab a first aid kit with antipyretic, antihistamine and other necessary drugs in your hand luggage.
How to fly with a baby: when to start flying
Many parents are afraid to fly with babies. However, we dare to assure - many people decide - and are satisfied.
Experienced travelers with children say that flying with babies is much easier and more convenient than with restless three- or four-year-olds.
Within 8-10 days after birth, most airlines are ready to accept a small traveler on board. The airline may require a doctor's note to allow the newborn to fly, so find out the requirements in advance.
Some airlines, such as British Airways, make it possible to book a seat on a flight for unborn children - with the need to clarify all the information after birth.
How to fly with a baby: how to order carrycot
Babies fly without a seat - on their parents' laps. By default, parents are given seat belts with which the child is fixed in the arms of an adult. Needless to say, such belts are not to the taste of children.
A regular carrier or sling can do a good job. In them, the child can sleep comfortably for the entire flight.
Some airlines offer cribs for babies, which must be booked in advance. Also check if the airline allows you to take your car seat on board the aircraft and check the requirements for it.
How to fly with a baby: stroller
As a rule, airlines allow you to take a stroller with you, even if the baggage check-in is not provided for by the fare.
The stroller can be checked in as baggage at check-in or handed over to flight attendants when boarding the plane.
In the second case, the stroller will be returned to you immediately after leaving the aircraft at your destination.
The stroller is transported free of charge, but be sure to check if there are requirements for the dimensions and maximum weight of the stroller.
How to fly with a baby: solving the problem of ears
During takeoff and landing, due to pressure changes, small children often cry and complain of ear pain.
To help your baby avoid discomfort, offer him a breast, a bottle of water or juice. Older children can sip water from a cup or cup or suck on a lollipop.
How to fly with a baby: food on the plane
Even in conditions of limited liquid transportation, parents of babies should not worry. You can take breast milk bottles, formula, water, juice or compote on the plane.
However, try to keep the amount of food in line with the duration of the flight - do not overfill. Put the child's food in a separate bag and be sure to tell about its availability at the screening at the airport.