How to raise a child after divorce
How To Raise Healthy, Happy Kids After Going Through a Divorce
I have had several friends vow to never marry in life because they were so traumatized by their parent's divorce.
Divorce can be extremely difficult on children. Many times they don't understand why the divorce had to happen or they may blame themselves as the cause of the divorce. They can also develop a deep distain for the covenant of marriage because of their parent's bitter divorce or because of the bad behavior of one or both parents following the divorce.
It is important that parents do certain things in order to help the children process the divorce, not blame themselves and still develop in a healthy manner mentally, socially and emotionally. You want your kids to someday have healthy, happy lives and relationships, so help them following the divorce by doing some very specific things, which I will outline below.
1. Get along for the sake of the kids
Keep your arguments away from the eyes and ears of your children.
They do not need to be subject to your on-going battles following a divorce.
Some couples report that they get along better with their ex following a divorce. Unfortunately, this is not what most couples experience. You will be going through your own grieving process following the dissolution of a marriage. Do not use your children as your personal counselor and confidant. Seek professional help, so you have someone trusted to vent to who can also provide you with wise counsel.
Keep the conversations about your ex out of eyesight and earshot of your children. It can only harm them. Think of it this way, they are 50% of that other person who you now reject. They can take that rejection personally as they are half of that person. Especially if you are vocal about your disdain for your ex. Your ex is still their parent and if they are not adopted, then they are 50% of that person's DNA makeup. They can fear your rejection and also think that there are parts of them that you don't like just as much as you don't like your ex.
There are situations where you may not be able to avoid your ex someday, such as parent/teacher conferences, weddings, and graduations. Learn to put on a good face and keep your conversations on the surface if interaction is required. Use simple pleasantries as though you are standing in line at the grocery store and you see a colleague from work. "How are you" and "nice weather we have been having" is enough to get through the awkward silence and still maintain a good image to your children.
You can then vent your frustrations regarding your ex to your counselor. There is a time and a place for everything. Blowing off steam to your ex in front of your children is never acceptable. Ranting to your counselor about your ex in the privacy of their office is a much better solution. It's not that you need to bottle things in forever, it is merely holding on to things until the time is right to release those emotions in a setting that won't harm your children.
Life is hard enough having to live in two homes, to have time away from one parent while being with the other.
It was not their choice nor their preference. Make the transition easier by trying to get along with your ex when you are face to face. If that is of great difficulty then keep the interactions to a minimum. This can be something that is added at a later date into your custody agreement if needed.
Custody exchanges
Custody exchanges are typically when most parents have to see one another the most. Therefore, chose a neutral place for exchange that allows for exchange of the children from one parent to another to happen with ease and little interaction.
⌄ Scroll down to continue reading article ⌄
⌄ Scroll down to continue reading article ⌄
Select a location where a lot of people are present, so there is less likely to be any outbursts or unneeded language by either parent. Keep in mind that there are eyes and ears watching. The most important are those of your children, so keep this in mind when you see your ex and emotions flare inside of you.
I was a stepmom to two children in a previous marriage. I was in their lives for eight years. My experience with both the mom and the dad proved to me that even intelligent, well meaning parents can come unglued at the wrong times and the wrong place when provoked by their ex. Sometimes the mere presence of the ex can be enough to push a person over the edge.
Therefore, the custody exchange, if it can't be done face to face, can be done from one vehicle to another and the parents remain in their respective vehicles. Only the children get out of the vehicle and move into the other parent's vehicle. This can help minimize contact and potentially negative interactions that would adversely affect the children. Of course, the children need to be old enough to move independently from one vehicle to the next.
In cases where this is not possible, there are locations associated with some social service agencies that allow for parental exchange, where one parent drops off with a caregiver at the agency and the other parents arrives 15 minutes later to pick up the child.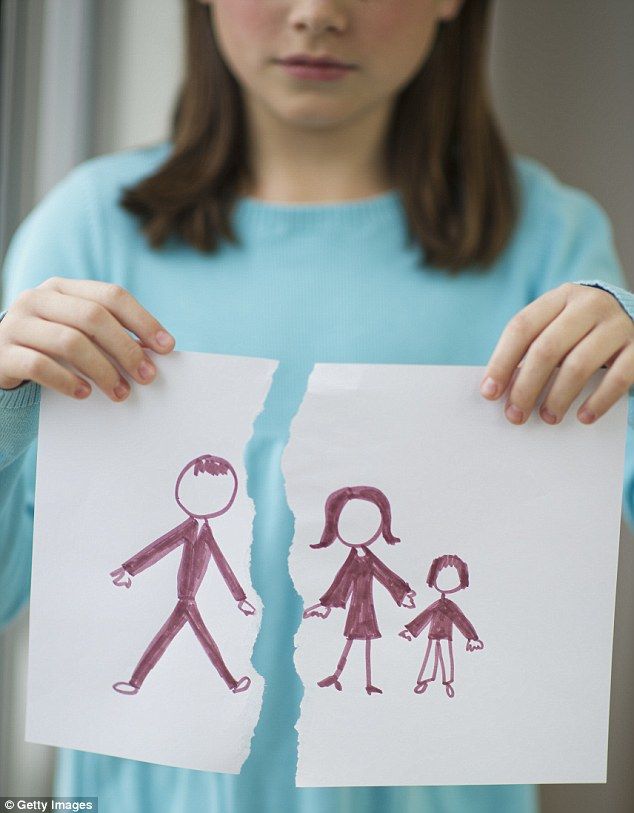 These are sometimes called family resource centers. Check with your local social service agency if you require such a service.
2. Tell them the truth but filter for their age
Do not lie to your child and say that one parent is just moving out for a little while. If you are getting a divorce then you need to tell your children that fact.
However, they do not need to know all the specifics or details. What is usually sufficient is an explanation that although mommy and daddy are no longer going to be married, they still love the kids 100%. Kids need reassurance that it is not their fault and they need to be told they are loved. Not just once, but often, especially following a divorce when the situation can be new, challenging and different from their old life.
If you haven't told your children that you are getting or are already divorced (yes this happens) then here is a video from Parents.com with tips on telling your children about your divorce:
3. Allow your child to grieve
Grief is the very normal process of going through stages of emotion because of an intense life change. Grief happens not only to the spouses when the marriage ends, but it also happens to the children.
The intensity of emotions varies from one child to the next. The stages of grief are denial, anger, bargaining, sadness and acceptance. These stages can be experienced in varying orders and some stages are sometimes repeated.
It is important to recognize that these feelings are a normal part of your child processing the divorce. Allow them to speak to you about their feelings openly. Getting their feelings out though spoken or written word will help them process through these stages.
⌄ Scroll down to continue reading article ⌄
⌄ Scroll down to continue reading article ⌄
Encourage your child to use "I feel" statements and to discuss their feelings about the divorce with you.
Avoid becoming defensive or trying to "fix" their feelings. Allow them to talk openly, empathize with them and let them own their feelings by speaking them aloud to you.
4. Get them some counseling
There are some kids that transition smoothly in life following a divorce. However, there are some kids that do not fare as well.
You, as the parent, must be cognoscente of your child's behavior and any abnormal behavior that warrants professional help. Here are some behaviors to be aware of and keep an eye out for:
Increase in temper tantrums and outbursts
Difficulties at school such as grades that have dropped
Difficulties/ arguments with their peers have increased
Getting in trouble at school
Development of an eating disorder
Self-harm
Difficulty sleeping
Depressed behaviors: lack of interest in life and/or feelings of hopelessness. See this article for more specific details on how to recognize depression in children: Signs of Depression in Children and How to Help Them to Overcome It
Use of drugs or alcohol
If your child exhibits one or more of these problems, then you need to seriously consider getting them professional help.
Especially in the case of mental or emotional disorders such as depression and eating disorders, professional help is in the best interest of the child and their development.
If in doubt whether your child needs counseling, it is better to err on the side of being proactive and getting them help. You may be helping to prevent the development of a mental or emotional disorder down the road. Counseling is especially beneficial in teaching children coping skills, helping them process their thoughts and emotions and empowering them to live confidently, regardless of their parent's marital status.
Group counseling
An option that is often overlooked is group counseling or support groups. These groups can be especially beneficial for children because it can help them feel that they are not alone. They can see and meet other children who are going through the same experience as them.
There is a an organization called DivorceCare for Kids. This organization provides leaders with training and resources to facilitate support groups for children who are going through or have gone through a parental divorce situation.
Here is what their website says about this organization:
Are your children angry, hurt, and confused about your separation or divorce? A DivorceCare for Kids (DC4K) group is a safe, fun place where your children can learn skills that will help them heal. DC4K groups blend, games, music, stories, videos and discussion to help kids process the divorce and move forward. Groups meet weekly and are designed for children ages 5-12.
Here is their website, where you can type in your location and find a group near you: https://www.dc4k.org/. This weekly group meets for 13 consecutive weeks. They cover a different topic each week, including these topics along with 8 others:
What's Happening to My Family?
I am Not Alone
Developing New Relationships
It's Not My Fault
Telling My Parents How I Feel
Enrolling your child in a DivorceCare for Kids group can help them immensely during this difficult time in their lives.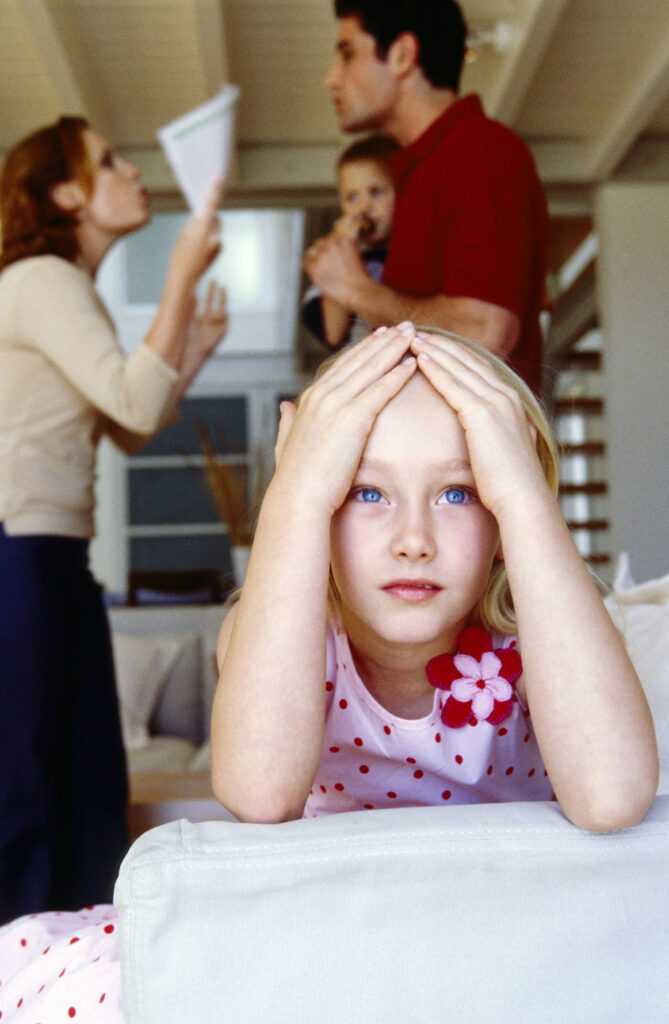 Even if they show no signs of emotional or mental problems following a divorce that does not mean that there aren't any issues. Some kids will repress their emotions until a later time.
⌄ Scroll down to continue reading article ⌄
⌄ Scroll down to continue reading article ⌄
Getting them help sooner will help them process the reality of their situation. Using a professional group like DivorceCare is helping your child, more than you can help them yourself. This is good parenting.
5. Don't say anything bad about the other parent
Resist the temptation to say anything negative about the other parent to your child.
Even if that parent has walked out on the family and left you as a single parent, avoid the temptation to bad mouth the other parent. Why? Because that child still has love in their heart for their parent. They are also made up of 50% you and 50% the other parent. Don't talk bad about the other parent because your child can take it very personal.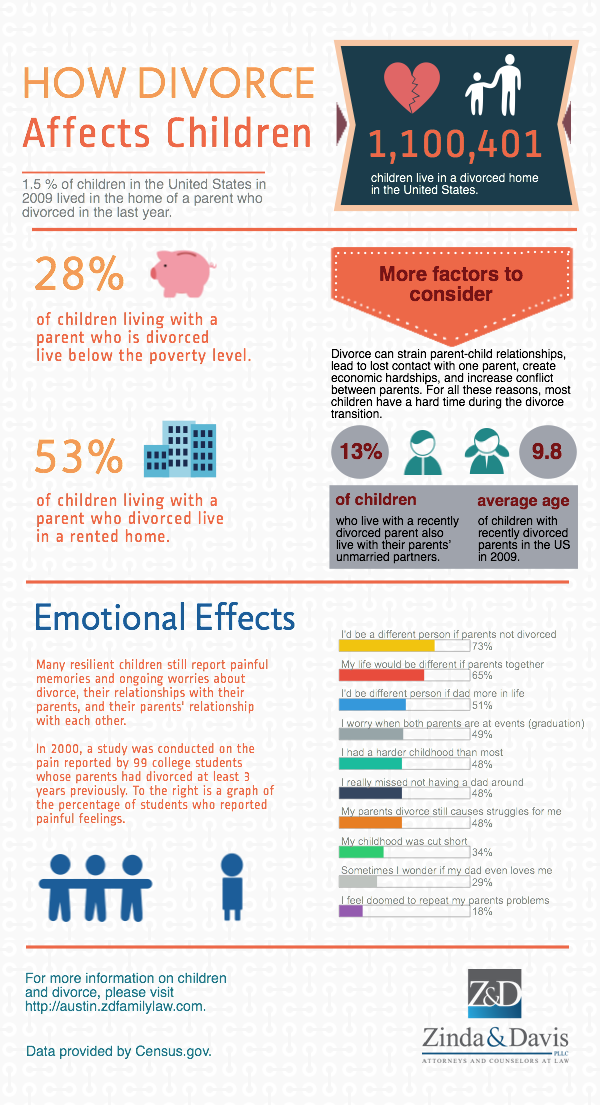 You also want your child to have healthy relationships with both parents in the long run. If one parent is bad mouthing the other parent, it becomes very confusing and emotionally taxing for the child. Use the old saying as your motto "if you can't say anything nice, don't say anything at all".
6. Maintain consistency and a routine
Kids thrive on structure and routine. They need to maintain their routines as much as possible in both household. Both parents should work together to come to a common ground on some basic routine objectives such as set bed times, homework rules, types of video games and movies allowed (ratings based decision), and basic rules of conduct for the children.
Neither parent has control over the other parent or their household, nor will things be exactly the same at both households. The goal is to set up some basic guidelines for both households so that the routines for the children can remain intact. This will help the children transition more easily from one home to the other.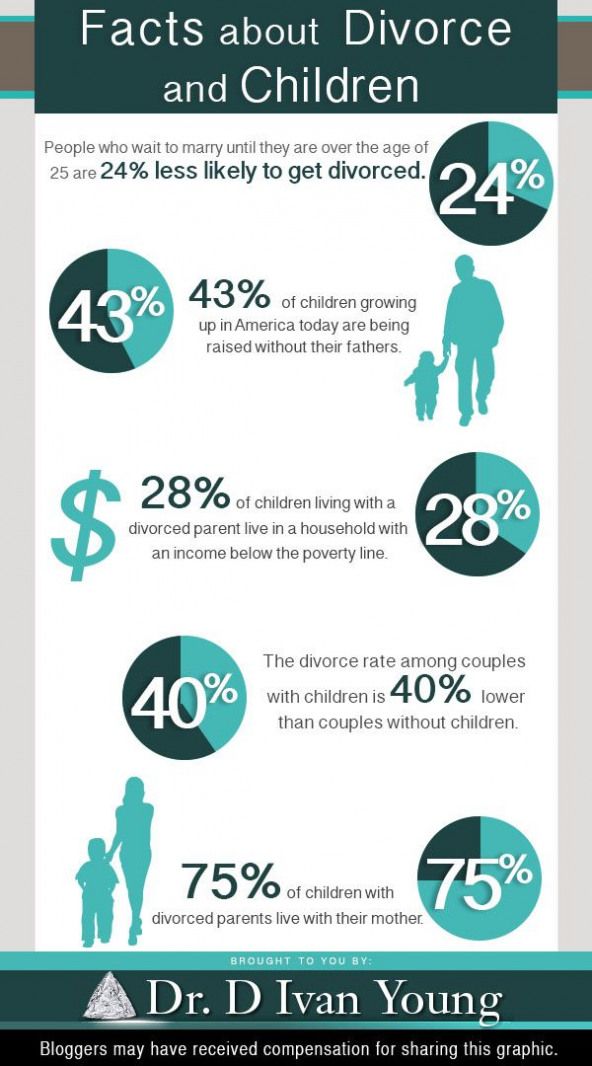 It will also help the children see that the parents are working together and that they are putting the children's best interest first.
It can be highly tempting to become lax on the rules following a divorce because you feel bad that the children are subjected to this situation. However, this is when children need structure and guidance the most. They need to know that you are still their parent and their rock. Don't go soft and allow their world to crumble by allowing behaviors that are going to come back to bite you later.
For example, if you allow your child to stay up playing video games until 9 pm every night when their bed time is actually 8 pm, you are going to have a highly overtired, sleep deprived and crabby child over time. Keeping their best interests in mind, means keeping their routine and their discipline the same, not more lax because you feel bad.
7. Get some books for kids about coping with divorce
There are a plethora of books on the market targeted for kids who are coping with divorce.
They are available for all ages of children too.
A simple search on Amazon in their children's book category will provide you with many options. Read the descriptions of the books to find what may best suite your child. Also read the reviews to find a book that other parents have found to be useful in helping their children. There are also workbooks by a variety of authors available to kids who are able to read and write.
⌄ Scroll down to continue reading article ⌄
⌄ Scroll down to continue reading article ⌄
Just make sure you look at the age guidelines for the materials you are purchasing to ensure you are investing your money on the best options for your children.
8. Resolve parenting conflicts with the kids in mind
There are going to be parenting issues that come up over time. It is unavoidable. The key is to resolve these working as partners. You may not be partners in marriage anymore but you are still partners in raising your children.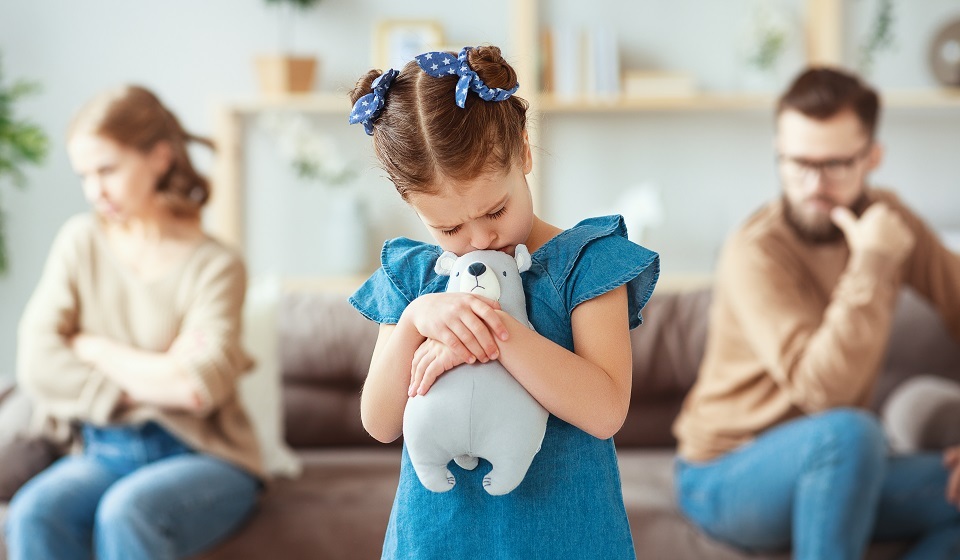 Put the kids first. When issues arise, make decisions based on what is in the best interest of the children. This may sound so simple and easy but it will not always be easy.
For example, you may plan to remarry and want to go on a two week honeymoon. Your ex, however, does not want to change the custody schedule to accommodate your honeymoon. If you deviate from the schedule you will be in violation of your agreement, which could put your joint custody status in jeopardy.
So, rather than taking that lovely two week honeymoon, you go away for a long weekend with your new spouse so that you can be back on time for the scheduled custody exchange to maintain your joint custody and the lives of the children remain uninterrupted.
By the way, this is a true story. It happens. At the end of the day your responsibility to your children is the priority. Your previous marriage no longer exists but the children and their well being is still at stake.
When tough parenting issues come up, make decisions based on what is best for the child.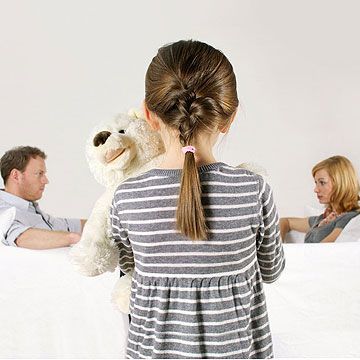 It is not about winning or losing. It is not about your ex getting their way or you getting your way. The goal is to raise the children in the best possible manner for the situation that you are all in at this time.
That will require sacrifice on your part at times. Just keep reminding yourself that what you are doing is for the greater good, which is keeping the interests of the children as the priority.
Do what's best for the kids
With over 50% of all marriages ending in divorce, there are a great deal of children growing up in divorced households. It is up to parents to help their child cope with the divorce and process their emotions.
Sometimes professional help is in the best interest of the child. Be open to the possibility that your child may be best helped with professional help such as counseling or a support group. At the end of the day you need to be doing what is best for your child.
⌄ Scroll down to continue reading article ⌄
⌄ Scroll down to continue reading article ⌄
Working with the other parent also means that you need to keep your own emotional baggage about the other parent away from the eyes and ears of your child.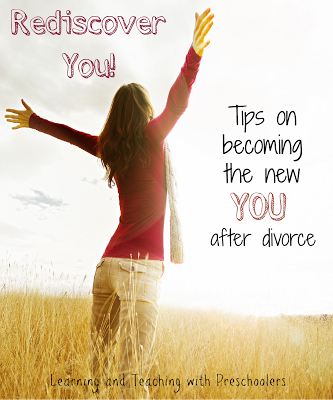 Work with your ex to set up routines that keep the lives of your children consistent and stable for both households.
Featured photo credit: Pexels via pexels.com
9 Ways to Parent on Your Own Terms
Whether you are recently divorced or have been for some time, don't worry that you have ruined your child's life. You haven't. While divorce can be a big part of your child's life, what will determine their ultimate quality of life is still in the hands of each parent.
Can children be affected negatively by their parent's divorce? Does divorce lead to behavior problems in kids? Most certainly. But it's important to understand that children are not necessarily doomed because of a divorce. There's plenty you can do as a parent to make this difficult time easier.
Let's take a closer look at a few everyday situations that arise in divorce families and how you can best handle them so that your child doesn't get caught in the crossfires.
1. It's Okay to Parent Differently From Your Ex
One of the reasons you got divorced might have been because you had a hard time agreeing with your spouse on most things.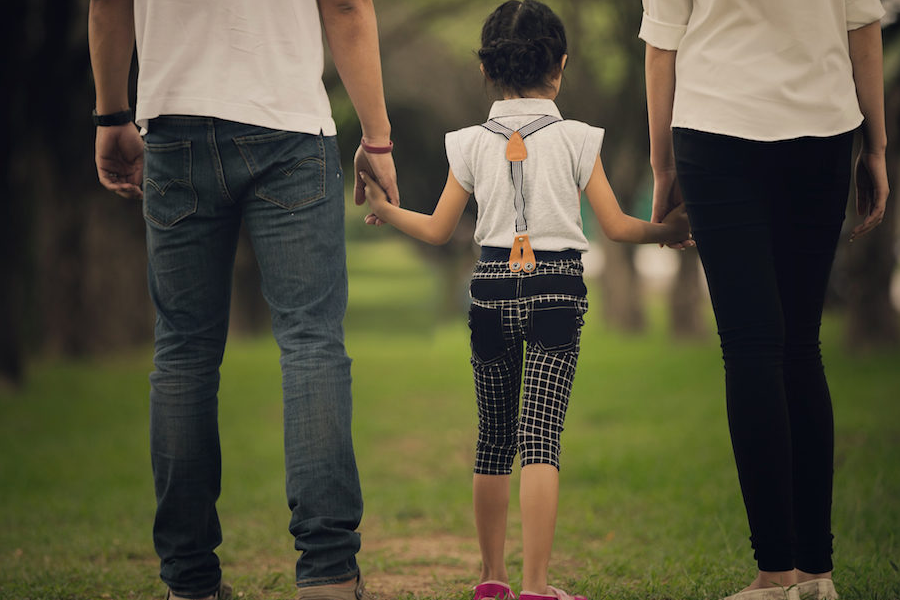 Being divorced is not going to make that any easier. The good news is that your ex cannot tell you what to do when you have the kids. And, of course, you can't tell them what to do, either—or how to parent.
[Note: Unless there is a case of proven abuse or neglect, you do not have control over how your ex will parent your child. Courts usually back the rule that what a parent does when with their child is their own business.]
Here's an important rule: you are the only one in charge when your kids are with you. The key is to make rules and enforce those that support your principles. Expect your child to follow your home's rules, and don't worry about what is going on in your ex's home.
Of course, it is beneficial to work together with your ex when it comes to parenting your child, if possible. You can suggest things, let your ex know your concerns, listen to and consider their concerns, and then decide for yourself what you will or won't do. You can try to discuss your parenting ideas, but if your ex is not on board, stay focused on your parenting values in your home.
In other words, focus your energies on the things over which you have control.
2. Disengage When Your Ex Complains About Your Parenting Style
The answer to your ex if they complain about your parenting is to say:
"Thank you for the input, but I'm good with how I'm doing things."
If they continue to complain, again repeat:
"I'm comfortable with how I'm handling things."
Don't engage in any more conversations about this topic. And don't let your ex drag you down into a fight.
Along the same lines, don't go crazy about how your ex is parenting. What matters is how you parent when your kids are with you. Even if you only have your child part-time, your parenting influence matters greatly and it's something you control.
Related content: What to Do When Your Ex Undermines Your Authority
3. Don't Put Your Child in the Middle
Children can get caught in the middle when parents put them in the middle.
Therefore, don't talk to them about your ex in a way that will force them to take sides. Kids don't want to take sides—they want to be free of worrying about the other parent when they are with you.
Let's say your child says, "Dad says that you don't help me enough with schoolwork." As long as you believe you're doing your best with that, instead of saying "That's not true!" or unleashing some choice words about your ex-spouse, try to respond non-defensively. You can say:
"I think we're doing a good job together. I'm sorry your father feels that way."
By doing that, you have successfully ended the battle and gotten your child out of the middle. It also sends the message to your child that the other parent can do or say whatever they want, but it doesn't matter when your child is with you. You won't engage in the battle.
A good rule of thumb is to avoid saying anything negative about your ex to your child. You may have to bite your tongue, but it's important.
Even if your ex is behaving badly towards you, keep your child out of it. If you need to vent, do so with a friend, not your child. By doing this, you'll be helping your child have healthy relationships with both parents, and that's good for everyone in the long run.
4. When Kids Play Parents off Each Other
A by-product of divorce is that sometimes kids will play parents off one another. It's a source of power for them that, quite frankly, often works. You'll hear things like, "Mom says that I don't have to go for extra help at school if I don't want to." Or, "Dad lets me stay up until 10 p.m." The bottom line is that children will often use that edge to manipulate you to get what they want.
When you catch your child manipulating you in this way, pause and say:
"When you are in my home, you follow my rules. If you're in Dad's home, you follow Dad's rules. I don't control what your Dad does, and he doesn't control what I do."
Here's what you can do to prevent their manipulation from becoming effective: check with the other parent directly.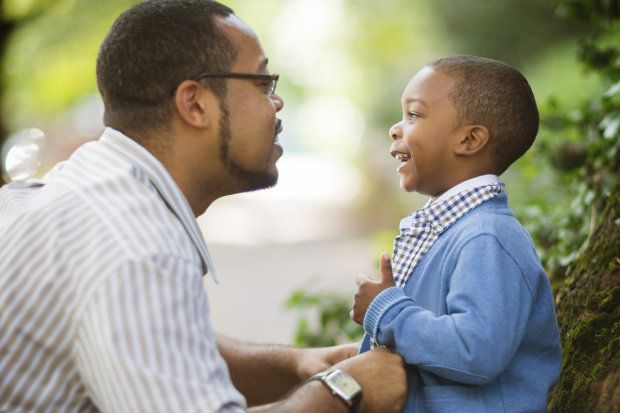 Verify that what your child says is true. If it's not true, you will know, and your child will figure out quickly that this type of manipulation won't work.
By the way, don't get into the habit of relaying messages to your ex through your child. If you have a message or question, call the other parent directly.
If your child lies about what the other parent said, and then tries to hide it, confront your child. You can say:
"I talked to your mom, and she did not say that. I don't want you lying to me."
When you do this, you are letting your child know that you are dealing directly at all times with your ex and that they can't get away with playing you off the other parent.
5. How to Manage Your Child's Transition Between Homes
Many kids have difficulty transitioning back and forth between homes each week. On the day they arrive home, they might act out by throwing tantrums, having outbursts, or by "acting in" and shutting the door to their room and refusing to speak.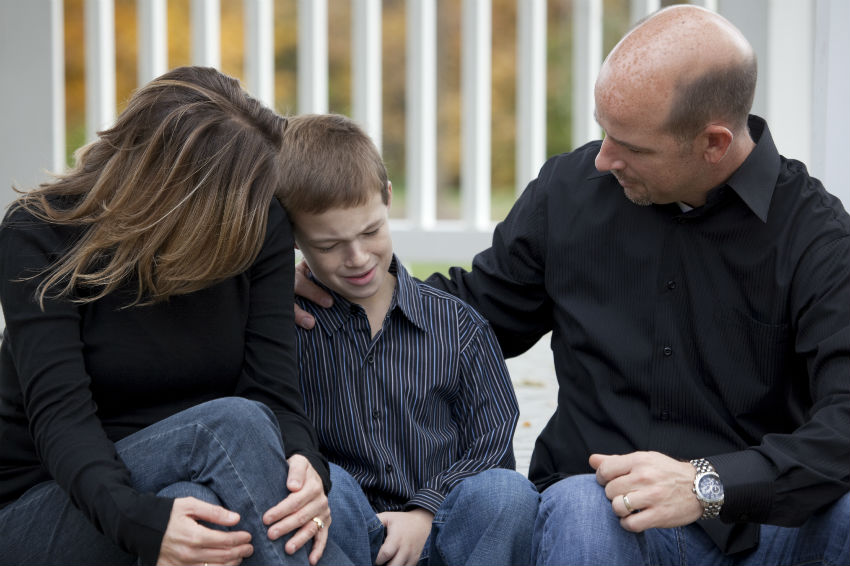 Why do they do this? They might be testing you to see if you are strong and steady. They may have kept it together with the other parent and now are letting loose with you. They may be expressing their anger at the disruption in their lives and their wish for you to be back together as a family. Sometimes kids will be a problem on purpose because they hope their parents will get together around this "difficult child."
Be empathetic to the feelings that might drive these behaviors. After all, your kids are being impacted by something they don't have control over and probably didn't want.
Keep in mind, though, that you do not need to put up with the behavior if it crosses the line and becomes disrespectful or inappropriate. When you talk with your child about it, you might first acknowledge their legitimate feelings. You can say:
"You sound angry. Do you want to tell me what's going on?"
Or:
"You sound sad. It must be hard to leave Dad's home and know you won't see him for a few days.
"
If your child continues to have tantrums, ignore them the best you can. Respond only when your child has calmed down. Whenever your child transitions in a positive way, acknowledge the good behavior. Say to your child:
"I noticed this week when you came back home, you were pretty calm and in control. I know that's difficult for you, and I appreciate you keeping it together."
6. How to React When Your Child 'Overfunctions'
Kids react to divorce in different ways. They may begin to overachieve or underachieve. Or, they may act out or withdraw. Some may even try to take on the missing parent's role and act too adult-like instead of a child, which psychologists refer to as overfunctioning. Overfunctioning is a way that people deal with anxiety by being over-responsible for others, and it's not effective or helpful for either person.
Children often overfunction for their parents after a divorce because there's a vacuum that's been left.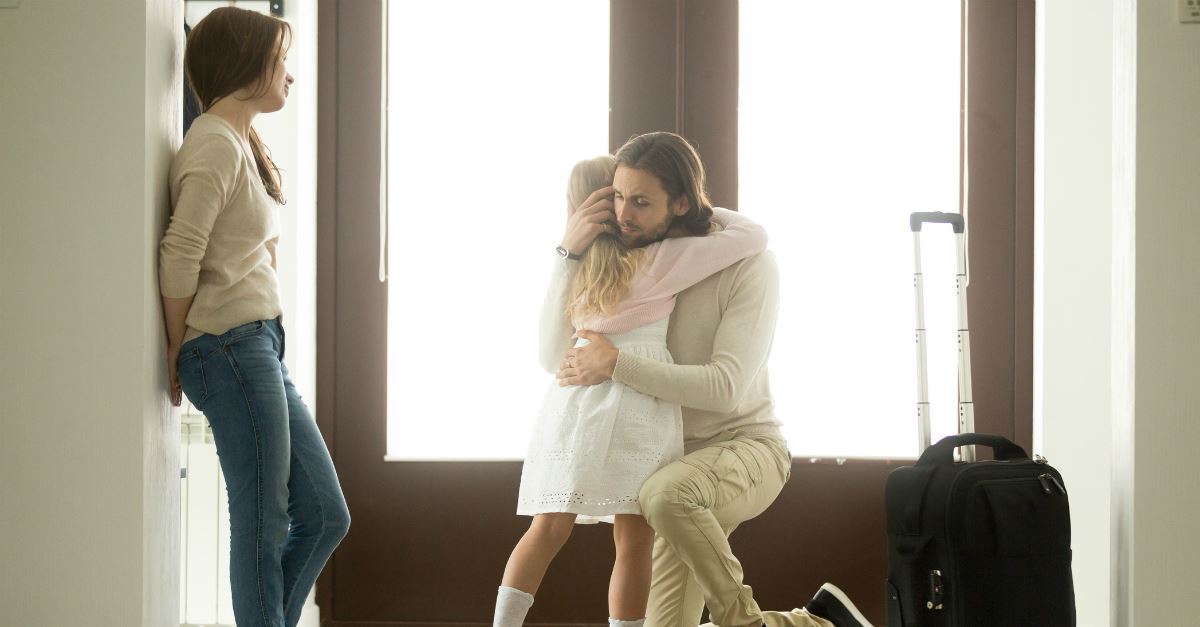 They move right into it because they feel like they have to fill the missing parent's role. It's a way to deal with the stress of the breakup. What will help your child the most is to assure them that the best thing to do right now is just to be a kid and live their own lives as best they can.
As a parent, you can remind your child by your actions and your words that they do not need to take care of you. Although you are going through a rough period, reassure them that you can take care of yourself and your family.
7. Understand Why Your Child Acts Out
There are many reasons why kids act out after a divorce. Here are some of the most common:
They feel out of control.
They're angry, sad, or scared about the unwanted changes in their life.
They hope the parents will get back together.
They're testing the new boundaries.
They're trying to push you to be strong.
They feel like the divorce is their fault.
Some kids act out right after a divorce in an attempt to push you to be strong.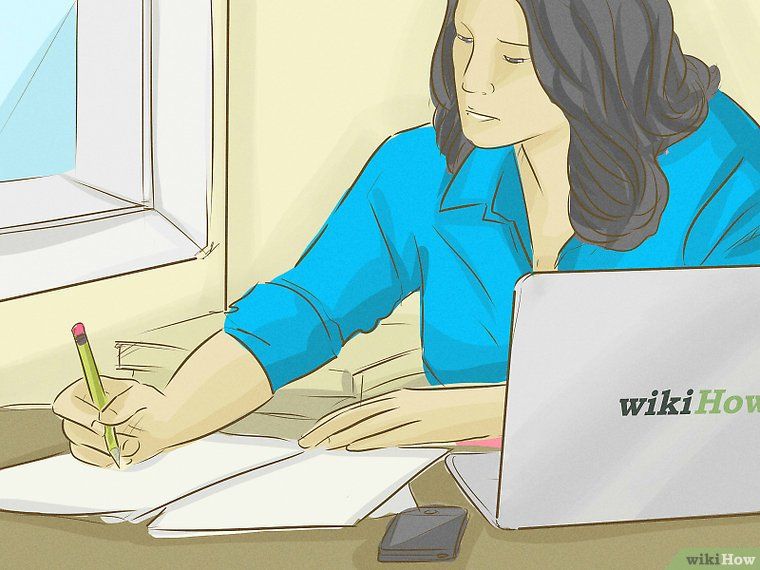 If your child is acting out, it helps to understand that their behavior might be coming from their anxiety about the divorce. It makes kids nervous when their parents seem to have lost strength. If your kid is pushing you in all different ways, it could be that they're hoping to see a parent that doesn't break.
If that's going on in your home, you can again empathize and understand where these behaviors might be coming from, but you don't have to put up with them. Let your child know that it will be most helpful to be more cooperative and not give you a hard time. Then set limits and follow through with consequences consistently.
8. Don't Forego Consequences Out of Guilt
Many kids act out and misbehave due to the stress and anxiety of their parents' split. As a result, many parents skip giving consequences after a divorce because they feel guilty about what they have done to their child's life. They forego consequences because they blame themselves for their child's behavior.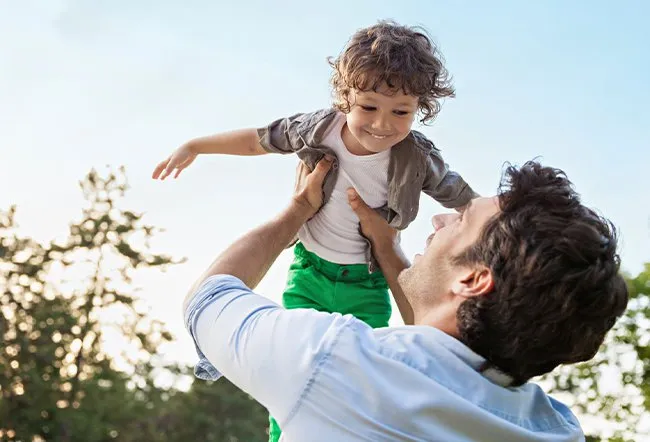 Although the feelings of guilt are understandable and expected, skipping consequences is not effective and doesn't help your child. Effective consequences teach your child how to manage their feelings appropriately, and they need these skills now more than ever.
Remember, the best thing you can do for your child right now is to be consistent. Yes, be empathetic to your kids—they are going through a rough time, too. But hold the line when they cross the line. The limits you set and enforce provide much-needed structure during this difficult time.
If your teen keeps breaking curfew, give them the same consequence you would have given before. If your 10-year-old calls you names and screams in your face, again, follow through with some appropriate discipline.
Be sure to talk with your child after everyone has calmed down and find out what's going on with them. Be open to talk about the divorce and their feelings around it if the subject comes up. Let them talk and listen to what they have to say.

Sometimes your child just needs to vent.
9. Accept the Fact That You May Fall Apart
Understand that it is normal and natural to fall apart right after the divorce. Divorce marks the end of a relationship, and there is a grieving process we go through when we call it quits with our spouse—regardless of how amicable the split is. You may feel overwhelmed, sad, angry, and less patient in general.
Your child's behavior will likely be affected as well. They will go through their own grieving process, but added to that are their worries about their parents, how to transition between Mom and Dad's home, how to deal with each home's rules, and what the future will hold.
But here's the truth: you are entitled to fall apart. You do not have to hide all your sad and difficult feelings from your child. This is different from over-sharing with your child or telling them too much about your personal life or your relationship with your ex. Over-sharing is a mistake because it forces your child into an adult position, making them your confidant.
It can also create a bias against the other parent. So, instead of over-sharing, just let your child know you are having a hard time and that you will get better.
Conclusion
To keep your mind at ease, and to help you stay calm, recognize that how your child turns out has the most to do with the relationship that they develop and maintain with each parent. Divorce is not the only factor that will impact their life. How maturely you behave with your ex will keep your child out of emotional harm's way, and it will help you maintain a solid relationship with your child.
Raising children after divorce
home
Parents
How to raise a child?
Parenting after divorce
Tags:
Expert advice
family relationships
parenting after divorce
personal boundaries
honest talk
Divorce is the destruction of the family, and the child will certainly suffer from the break in the relationship between mom and dad, but to what extent depends on them.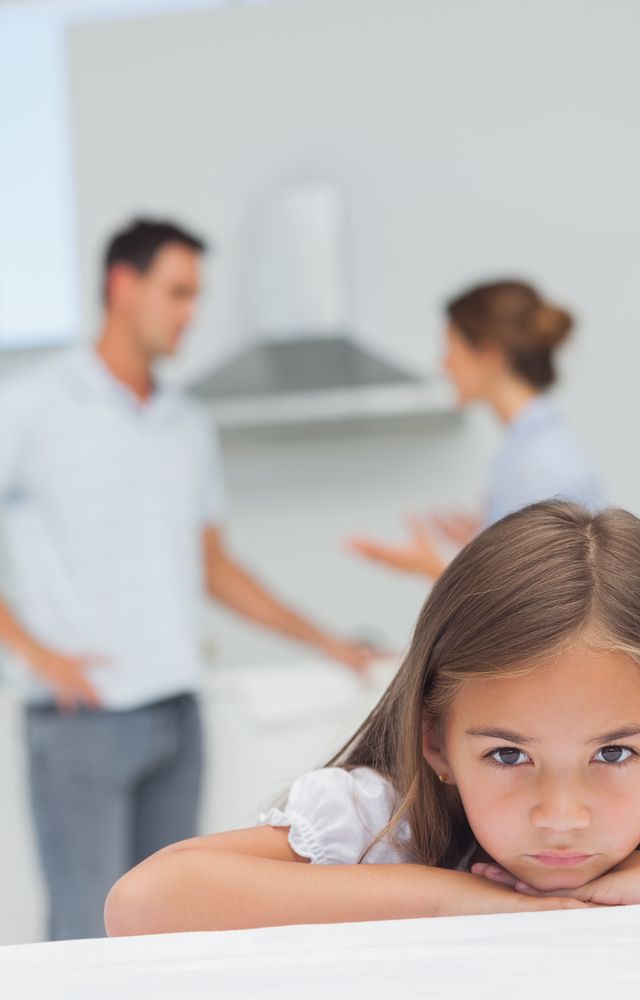 Competent behavior and respectful attitude of former spouses to each other will help the child avoid psychological trauma and reduce feelings.
Let's consider some typical situations that arise after a divorce and how women overcome them, since it is with them that in most cases children remain.
Depression - quite understandable and predictable state of a woman after a divorce. For a long time, all her strength and emotions were directed to the war or to the preservation of the family, and there were not enough resources to arrange a new life. Even when "emotions are at zero", do not forget that the child is much more difficult than you. He, too, will go through his path of sadness and confusion, not knowing what his mother will be like now and how to behave with his father.
Try not to load your child with even more negativity by discussing "how bad" your ex is with him. Do not turn him into an ally in the fight against the father and do not develop hostility towards the parent.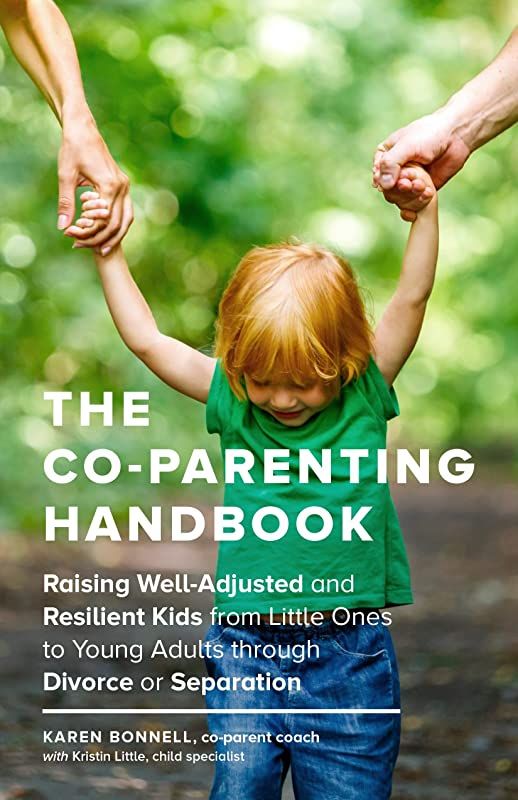 What to do? Bring as much positivity into your life as possible. Your child should know that mom and dad are having a hard time in their lives right now. They could not live together, but they love the child, and at a distance they will not stop loving him.
Guilt. Blaming yourself for not being able to save a family for a child is not worth it. The danger of guilt is that it can become a habit and a tool of manipulation, making life difficult for everyone.
What to do in this case? Be consistent and respect your boundaries. Of course, be attentive to the child in this difficult period for him, but do not let him manipulate you. If the child believes that you are to blame for the departure of his father and should compensate for this with entertainment and encouragement, then be sure to talk to him. Be not guilty, but open, and behave in the same way as before the divorce - do not allow what was forbidden. Try to spend time together and talk as often as possible.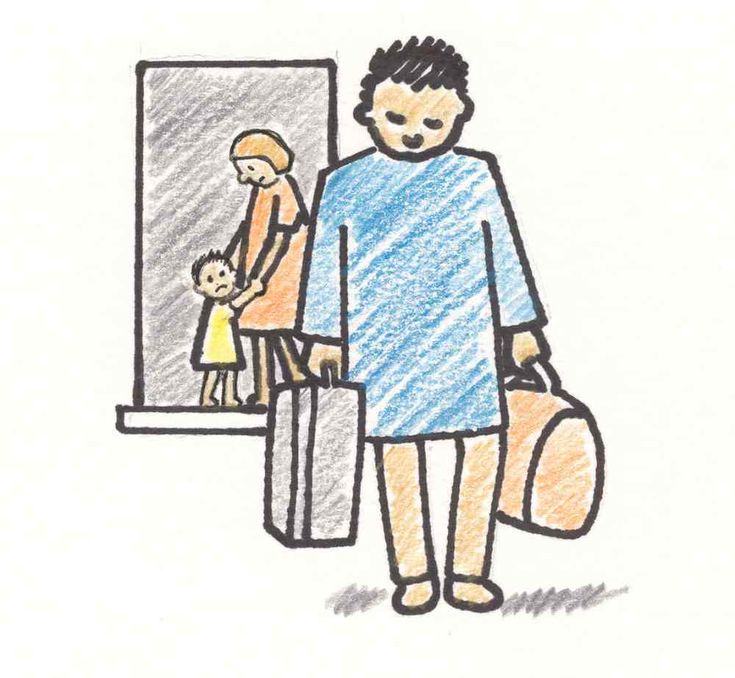 And no guilt. You accept reality and help children accept it.
Change of roles. Children subtly feel the mood of their parents, and in order to somehow console them, they try to take on the role of an absent father, take more care, protect them from domestic problems. They become adults regardless of age. The situation, it would seem, is convenient for the mother, but often this role overloads the child so much that it leads to nervous breakdowns and depression.
How to be? Try not to go headlong into experiences and see the substitution of roles in time. And reassure the child that it is better for him to be his mother's assistant and live his life.
Pulling the child to one's side. Children love both mom and dad and are therefore reluctant to take sides. Do not try to denigrate the father in the eyes of the child, and generally try not to talk badly about him, even if he turned out to be an unworthy person.
By doing this, you are helping your children develop healthy relationships with both parents, which is what we all want in the long run.
Mistakes after divorce
Confusion after divorce provokes a number of mistakes in the behavior of parents. Consider the most common.
Do not disclose the fact of family breakup. Often mothers ask their children about this, fearing sympathy and questions from others. Such requests do not allow the child to survive the situation of divorce and exacerbate the negative impact, because it is so terrible that you can't even tell anyone.
Negative statements about the spouse. Incorrect expressions will not strengthen your authority, they will create the wrong attitude towards the departed parent. Do not forget that such conversations can be carried out by the opposite side.
Preventing communication with the other parent. The child loves both parents and misses. He enjoys communicating with his father, realizing that he is loved, they come to him. In addition, you can not exclude from the process of raising the other parent.
Bribery. "Buying" love with gifts is a way of losing parental authority. Don't be surprised if you get a manipulator soon. The child will perceive permanent gifts as a way to compensate for the lack of love and make amends.
Attempt to "forget" about the child's existence. Often, fathers leave mothers to raise common children themselves, paying off with money. Options: "he is all like a mother - let him educate", "you wanted to educate yourself, but I'm a bad father" - have nothing to do with the child. Ignoring on the part of the departed parent, refusal of meetings cause anger and aggressiveness in the child.
Read also
Divorce of parents - how to help a child survive it without trauma
Incomplete family - myths and real problems of the child
Principles of upbringing after divorce
So, behind the divorce with all the negative reactions and experiences. The child stayed with you. Where to begin?
1.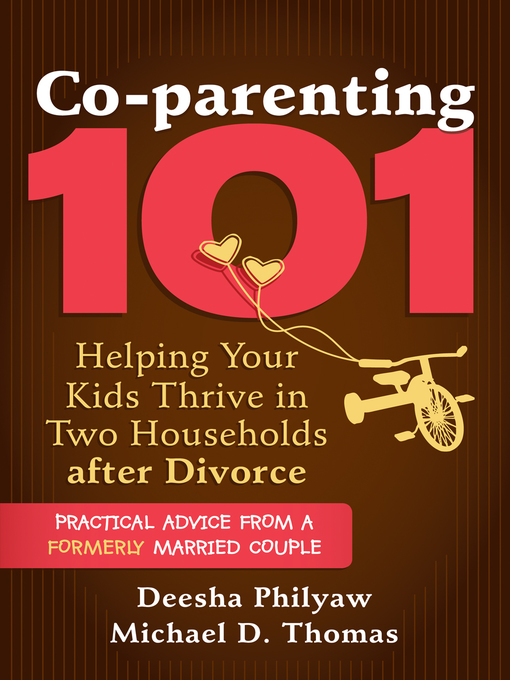 Give your child enough time so that he does not feel lonely. Do not leave him alone with your thoughts, fill the void left by the absence of a second parent. Remember that the void fills up quickly and, alas, it can be imaginary friends or social media groups. The child should not feel the lack of love. Find joint activities: sports, walks, games, creative activities, repairs in his room. Most importantly, communicate.
2. Keep your child safe. Do not allow yourself to cry and complain in front of a child. Talk to your child about divorce, but from a future perspective. Do not discuss the reasons for the divorce.
3. Prioritize your child's well-being over your own grudges and ambitions. Any controversial situation should be considered from the perspective of what is best for the child.
4. Be prepared for changes in the child's behavior: protest, demonstrativeness, aggressiveness. It is a reaction to changing living conditions and to a lack of love.
Be patient and be consistent.
5. Set new rules for the family. Discuss difficulties and problems, ask for advice or help. Make appointments with the other parent. Follow the rules yourself and demand their observance about the child.
6. Do not allow yourself to speak negatively about the other parent. Do not compare the child with him. Phrases like "are you stubborn like your father", "are you also going to mock me like a father?" - are not allowed. They humiliate the personality of the child and program for a negative future.
7. Take care of yourself. Set an example of an active lifestyle, meetings with friends. Encourage trying to take care of yourself.
8. Encourage meetings with the other parent. However, it is worth discussing in advance the time, place and type of activity. Meetings should be varied. Agree in advance that none of the parents will allow negative questions or statements. You are doing a common thing - raising your child to be happy.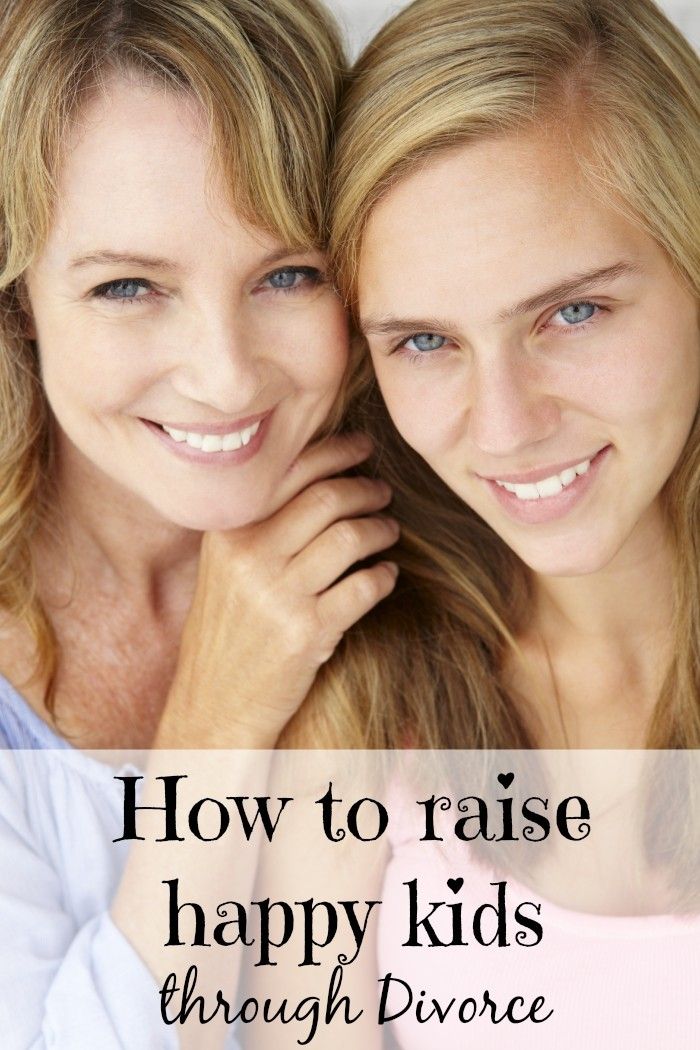 Raising children after divorce is a complex and energy-intensive process. You can not completely throw the past out of life, and let the love of a child help you survive all the hardships and solve all problems.
Svetlana Sadovnikova
Photo from econet.ru
How responsible are you as a parent? (parenting skill assessment)
How responsible are you as a parent? How can you improve your relationship with your child? What should you think about? Answer these questions with the help of our test and get recommendations from the psychologist of the site www.ya-parent.ru.
Take the test
More on this topic
Coping with anxiety
Possible difficulties for a first-grader – how can I help?
The "three minutes" rule in communicating with a child
Mastering the role of "part-time father"
Who should have the main role in raising children - mother or father? 88% of men and women do not agree with this formulation of the question*.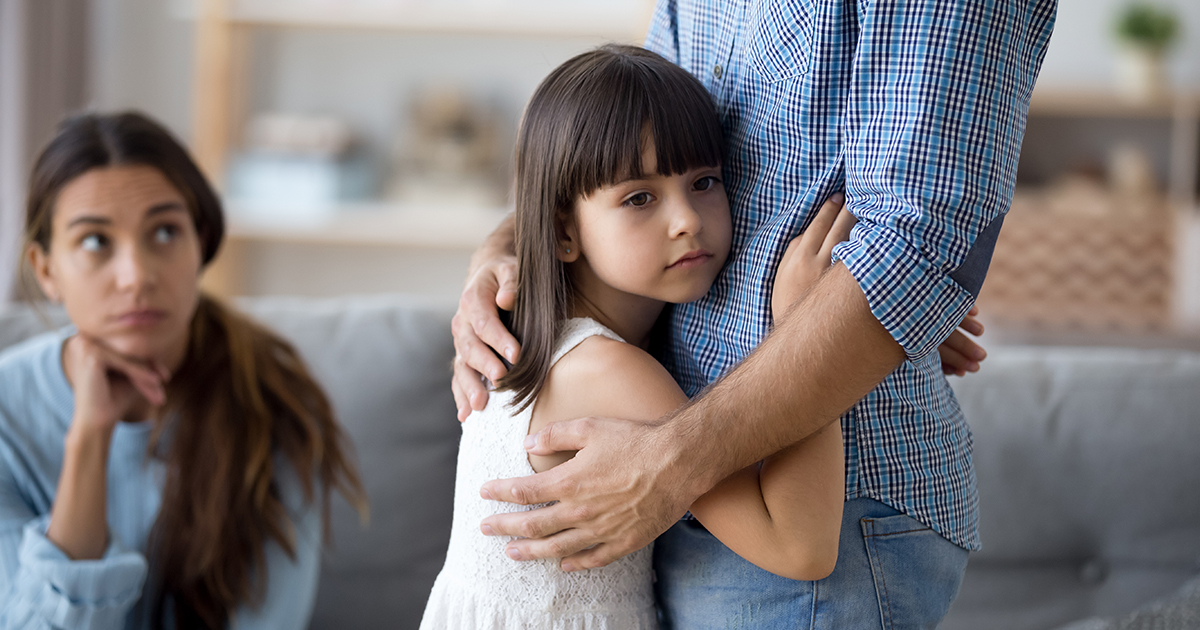 They believe that the participation of both parents is necessary for a child to grow up. What if it's about divorce? More than half of Russians believe that it is better for a child to stay with his mother. 45% admit other options: "it depends on the situation", "it is necessary to give the child a choice", "children are better off with their father"... How does it happen in reality? Almost at 9In 5% of cases, children after a divorce remain with their mother. And approximately one in five children after the divorce of their parents does not see their father at all**. Women would (in theory) be happy to have fathers continue to take care of their children, but it is not easy for them to give up their power in the home. And they, obviously or unconsciously, obstruct men. As a result, very often, after a divorce, fathers are pushed aside from raising children. In order to adequately cope with the father's role in such a situation, a man needs a "reset" of his whole life: he needs to rebuild relationships with his ex-wife, reconfigure relationships with a child, revise his life values ​​and his understanding of parenthood, and finally, change his lifestyle in many ways .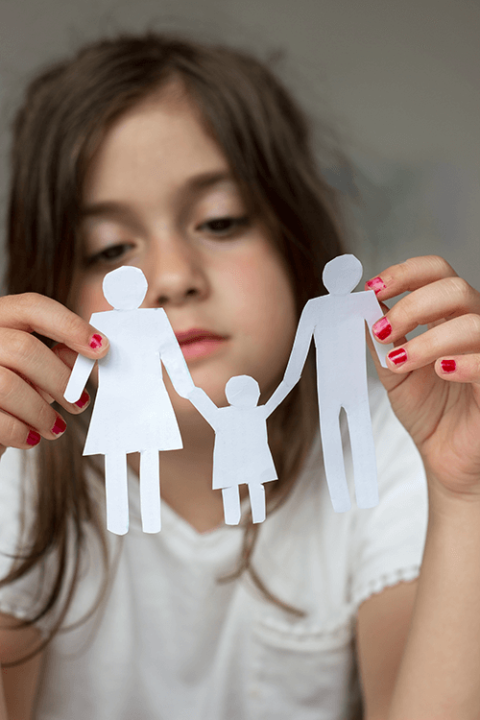 .. Here tentative plan for future work.
1. Overcoming conflicts with mom
Any separation is, by definition, a crisis situation: anger, disappointment, loneliness (if you were abandoned), guilt (if you were abandoned), resentment… "For almost a year I was angry and suffered," admits 36 year old Ivan. "I felt that I would not be able to find peace of mind as long as I continued to see my ex-wife. And we needed to communicate, we had to somehow agree on our son. But we could not say two words to each other, so as not to quarrel. And our three-year-old Alik saw it." "Such conflicts make separation very difficult," says child psychotherapist Daniel Marcelli. - It takes time and effort. Especially for men who are accustomed to male chauvinism in society, it is hard for them to admit that something no longer "belongs" to them. I'm not talking about the fact that in about 70% of cases they have to endure a breakup initiated by a woman. "When a decision is made by one of the spouses, it is a deep trauma for the second, so he then lives with resentment for a long time, sometimes for many years.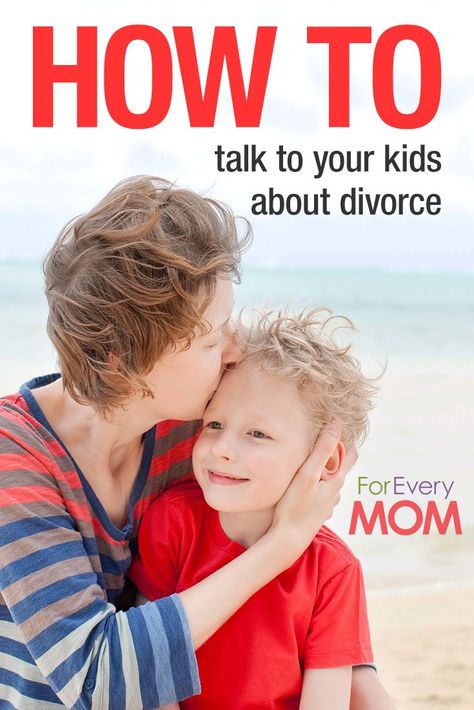 Hence the sharpness of the conflict, - clarifies the family psychotherapist Grazhyna Budinaite. - When the decision to divorce is mutual, when it is emotionally completed, the problems of raising a child in a new situation are resolved more calmly. In a divorce, a couple breaks up, not parents with children. The family is preserved, although in a different capacity.
Keeping this in mind will make it easier for the father to keep in touch with the child's mother. How does he behave? Is he well? How is he doing at school? This attitude allows you to minimize conflicts with your ex-wife. "It is very important not to discredit the father or mother in the eyes of the child," continues the family therapist, "because for him, the depreciation of one of the parents becomes a big blow to self-esteem." Therefore, a bad peace between parents is better than a good quarrel. "There is nothing more painful for a child than being caught up in parental conflicts," says Daniel Marcelli. "This is the most common reason children decide not to see one of their parents.
" At the same time, the one who is deprived of the opportunity to live with a child, his father, is more often "abandoned". It also happens that children, especially teenagers, use parental conflicts to achieve their goals. Parents should be made clear that, despite the divorce, they are ready to control the child's behavior and the overall situation in the family. The support of a psychotherapist can help them with this.
2. Fill in the lack of communication
"It's unbearable, it hurts to see an empty room," says 42-year-old Mikhail. - And it is very difficult to get used to the silence when you have lived for many years to the accompaniment of noisy children's games. It took me six years to do this." Many divorced fathers know this suffering, this feeling of emptiness in the house, in life, the feeling that they have nothing to rely on. "When children come to me, I feel completely lost. As if I had forgotten how to find a common language with them," admits 38-year-old Oleg.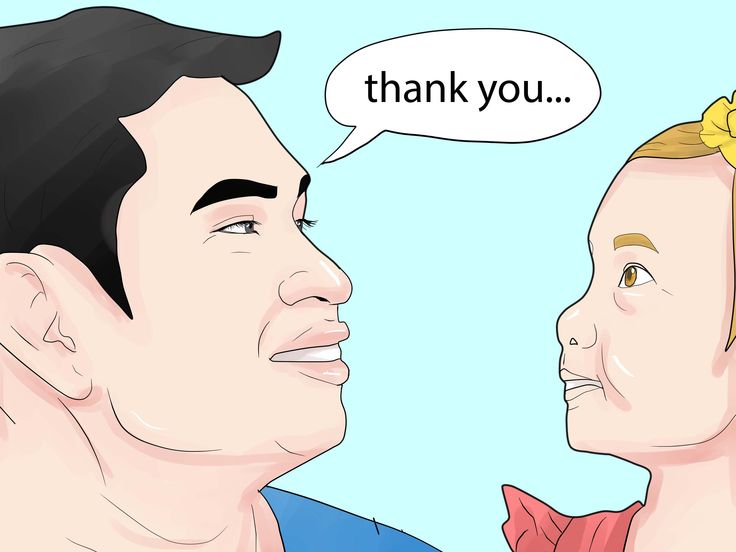 Daniel Marselli believes that in such a situation it is useful to take stock of your personal results: "What kind of father was I? What do I want to be? - this will help you start a new stage in your life and believe in yourself.
"Gleb complains that he doesn't see much of them, and he doesn't care what they do, calls rarely, forgets their birthdays," 27-year-old Aleksandra reproaches the father of her two children. Large pauses in communication, the pain of separation, the negative mood of the child often lead to the fact that fathers capitulate and look for meetings less and less. "But in order to compensate for the resulting distance, you should do exactly the opposite! exclaims Daniel Marcelli. - Birthdays, exams, school concerts - you should try not to miss anything important in your child's life. Even if it doesn't come easy. And when there is no way to communicate in person, there is always an alternative, say, the same social networks or Skype.
Mothers can help men keep in touch with their children, 37-year-old Maria is sure: "I always involved my daughter's father in her classes, kept him informed – I sent text messages, emails, even when he didn't ask me anything .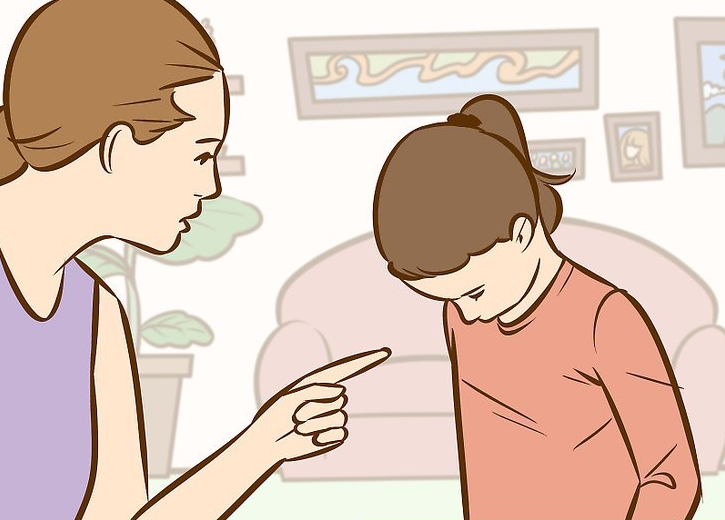 Now, 8 years after the divorce, they have a close relationship with their daughter. And although they rarely see each other (he lives 250 kilometers from us), he worries about her, and she knows it. The difficulty is that, according to the family psychotherapist, not all mothers are ready to provide the father with such an opportunity: "Some believe that only the one with whom the child lives has the right to educate. But this is not so: mother and father have equal parental power.
3. Be able to be one on one with a child
"The most difficult moment for me was when I was alone with my twins and had to entertain them, feed them, dress them - in general, be their own mother," says 33 -year-old Igor. For the first two years, he could not think about anything else: "I started the business, of course, there was not even a question of my personal life. I wanted to be a full-fledged parent and, even when my mother had children, I prepared for their arrival, thought over games, walking routes.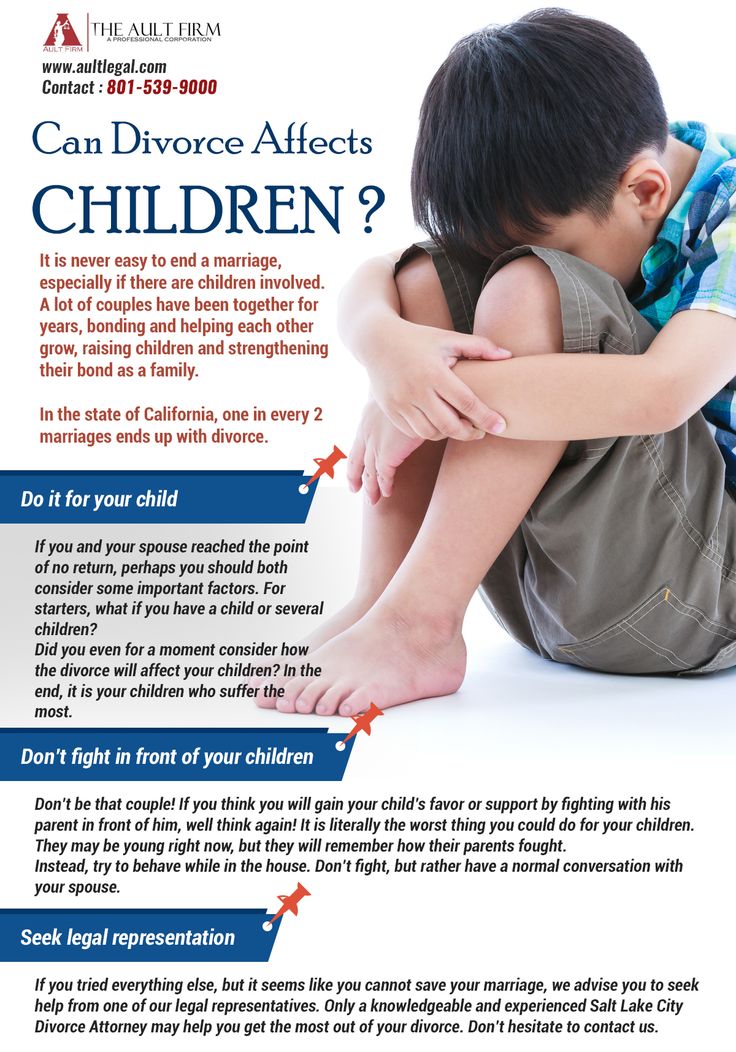 Of course, not everyone is ready to seriously revise their lifestyle. Someone does not want to change their habits, someone is sorry to give up the freedom that the new status of a bachelor gives. It is not always possible to predict how a man will behave after a divorce: unexpected turns are possible, when, for example, a father, who was not very involved in upbringing before, suddenly has a meaningful parental position. "The only thing that can be said for sure is that mature, responsible parenthood does not disappear after a divorce," says Grazyna Budinaite. "Be predictable! As a rule, fathers are less able to organize time than mothers, says Daniel Marcelli. – But the more tense the atmosphere, the more important it is to act clearly, to be a person you can rely on. Keep promises, warn if you are late, explain your actions so that the child understands. These rules will help the father remain a support for him and avoid friction in relations with his ex-wife.
"A million times a day I tell children that I love them"
Philip Bakhtin, 37 years old, founder and leader of the Kamchatka children's camp.
Father of Plato (11 years old), Dunya (7 years old) and Emelya (5 years old).
"I met Plato when he was one year old. He was wary of me from the very beginning, and he was right. Being a stepfather is not at all easy, and I thought about it in detail quite late. I think Plato did not receive much patience and care from me, but all possible scoldings were written out to him. With my own children, I am also quite strict, but forgiving them and being patient with them is much easier than with Plato. In a strange way, it is thanks to Plato that I am engaged in children's camps today. When he was seven, I decided to go on a kayaking trip with him in order to pull him out of the comfortable Moscow life, to be alone. But my tourist friends refused to join us, because they were doing a children's camp in the Pskov region. So I became a counselor, and Platon went to Kamchatka for the first time.
My own children help to make the camp in the sense that you can always look at your work from the point of view of a parent: what would be important to me if my children were here? I try to tell them a million times a day that I love them.
Speak every time I feel it. That is, about every second.
4. Set your own rules
How to find your place next to the child if the wife worked with him more before the divorce? Sometimes fathers take a passive position, preferring to simply copy the mother's attitudes. This form of submission, according to Grazhyna Budinaite, stems from the idea that the mother knows better how to raise a child, that he needs her more. But blindly following its instructions is just as fruitless as defiantly violating them. "You have to set or invent your own rules," adds Daniel Marcelli. - To do this, you need to understand what your values ​​are, remember your family history. This attitude enriches the child's life. He learns to understand that mother and father are different people, while before they were for him a single entity called "parents".
Another temptation for a father is a complete refusal to participate in upbringing. "When we lived together, my husband was an authority for the children, and now he gets away with everything.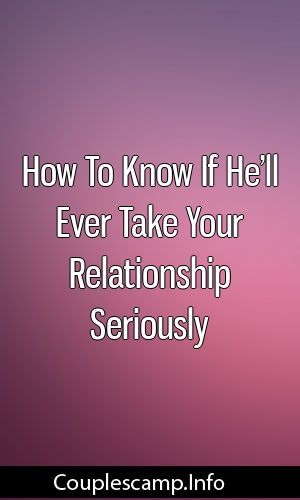 But I became an "evil mother" who does not allow anything," complains 29-year-old Karina. "I see them twice a month and I'm not going to spoil our meetings with educational conversations!" - objected to her ex-husband Alex. "In fact, the father feels guilt and fear of not being liked by the child, fear of not seeing him again," Daniel Marcelli is sure. These feelings are hard to overcome. But men have to take it for granted: to be a parent means to be an educator. Not only to play with the child and have fun, but also to keep track of homework, grades, inspire him with common values ​​and even punish him if necessary. In no case should a child think that everything pleasant is connected with one parent, and only duties and prohibitions are connected with the other. Grazhyna Budinaite adds: "We should try to cooperate with the ex-spouse, discuss the upbringing of the child with him and, if possible, talk about it with the child himself, so that he feels that he is taking part in the formation of family rules.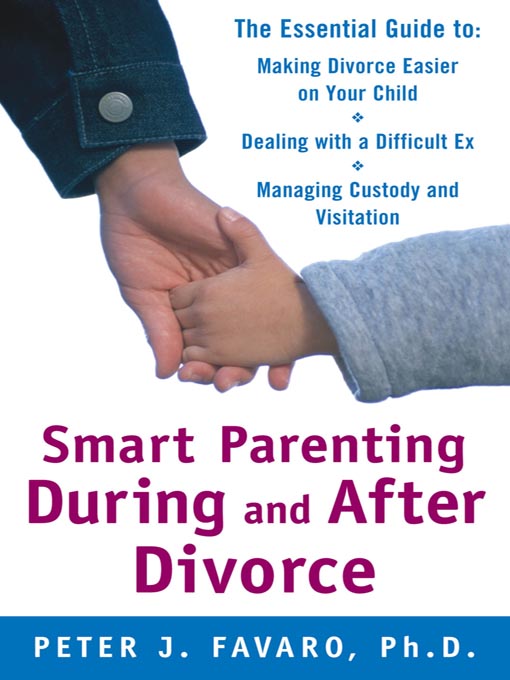 " "And of course," adds Daniel Marcelli, "it is extremely important that the mother does not criticize the father's methods of upbringing in front of the child, and vice versa."
5. Respect everyone's place
"Not even two months after our divorce, he found a girlfriend, he didn't even ask the children's opinion!" 36-year-old Arina is indignant. Yes, it is difficult to come to terms with the fact that after parting, each of the partners acquires the right to live the way he wants. "But accepting the fact of the new private life of the ex-spouse is one of the signs that the divorce is (psychologically) completed," notes Grazhyna Budinaite. Another difficulty is voluntary or involuntary competition with the mother's new partner. It is not easy for many fathers to realize that another man sees his child much more often, influences him, enjoys authority over him. They may feel sidelined, defeated. Mothers also painfully perceive the communication of the child with the new girlfriend of the ex-husband.