How to open a child day care in california
Family Child Care Home Licensing Information
CDSS Programs Community Care Licensing Child Care Licensing How to Become Licensed FCCH Licensing Information
FAMILY CHILD CARE IS A BUSINESS
If you are considering opening a Family Child Care Home, ask yourself the following questions:
Do I enjoy working with children?
Am I knowledgeable about child development or willing to learn more about child development?
Am I ready to be a professional business owner?
Would I like to be able to set my own hours and wages?
Would I like to work at home so that I can stay at home with my own children?
Am I willing to open my home to other families and to have my home inspected by the Child Care Licensing Agency?
Is my family supportive of my plans to operate a Family Child Care Home, and are they willing to get criminal background checks and meet all the requirements of people in the home?
Am I willing to meet all licensing requirements and, if required, make changes to my home (e. g. build a 5-foot fence around my swimming pool)?
Am I ready to take responsibility for the health and safety of children other than my own?
If so, Family Child Care may offer you a rewarding and challenging career opportunity.
VIDEO: Is Family Child Care the Rights Business for Me?
In order to get a Family Child Care Home License:
1. You must attend an orientation
You may register for an online orientation or in-person orientation. In-person orientations are scheduled on a regular basis throughout California.
There is an orientation fee and it is nonrefundable, so be sure that you meet the qualifications for a license before you sign up for an orientation.
To review the qualifications for a license and Pre-Orientation Registration Information, click on the appropriate link: (English), (Espanol/Spanish), (Chinese).
You may sign up for an in-person orientation by viewing the orientation schedules and contacting your local Regional Office. The Regional Office directory will show you what counties each Child Care Licensing office covers. Online orientations are available as soon as you register.  
2. You must be familiar with all Family Child Care Home licensing laws and regulations.
The Family Child Care Home licensing requirements are available on our Laws and Regulations page.
3. You must complete and submit all the information and forms required in the application packet. We will not accept your application until after you have completed the orientation. There is an application fee that is nonrefundable.
4. You must undergo a pre-licensing inspection. A Licensing Program Analyst will contact you to schedule an inspection of your home.
If you are ready to sign up for an orientation, please view the orientation schedules and contact your local licensing office or register for an online orientation.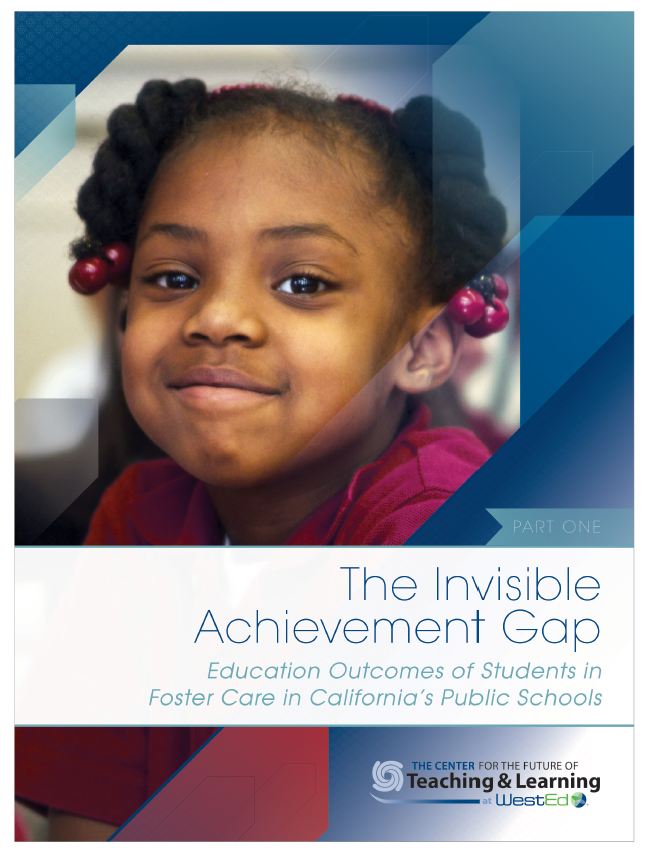 VIDEO: How to Apply for a Family Child Care License.
Contact Us
Child Care Licensing Program
744 P Street, MS T9-15-48
Sacramento, CA 95814
Local Regional Offices
Inyo and Del Norte Counties
(Family Child Care Homes Only)
Child Care Advocates - (916) 654-1541
[email protected]
CCLD Complaint Hotline
1-844-LET-US-NO (1-844-538-8766)
[email protected]
Information regarding filing a complaint
---
Quick Links
Child Care Transparency Website (Licensing Facility Inspection Reports)
Quarterly Updates
Child Care Advocate Program
Child Care Licensing Orientations
Help Paying for Child Care
California Background Check Process
Livescan Application Process & Fees
TrustLine
Megan's Law
Adam Walsh Information
Laws and Regulations
Forms
How to Become Licensed
CDSS Programs Community Care Licensing Child Care Licensing How to Become Licensed
The Child Care Licensing Program licenses both Child Care Centers (CCCs) and Family Child Care Homes (FCCHs) in California.
Child Care Centers are usually located in a commercial building and Family Child Care Homes are in a licensee's home. Only non-medical care and supervision can be provided in child care facilities and care is limited to periods of less than 24 hours.
The Child Care Licensing Program ensures that child care facilities operate according to the California Health and Safety Code and Title 22 of the California Code of Regulations in a number of ways:
In-person and online orientations
Pre-licensing inspections
Unannounced facility inspections
Complaint investigations
Consultations
Education and technical support, and
Follow-up inspections
Is this the right business for me?
Do I Need a License?
Register for an Orientation
CCIP Family Child Care Provider Stories
Do you love caring for children? The California Child Care Initiative Project (CCIP) will help you launch and grow your home-based child care business.

Watch these videos to learn more about the program.
Fact Sheets:
Family Child Care Home Provider Requirements – English Form Spanish Form
Family Child Care Home Capacity Requirements – English Form Spanish Form
Child Care Center Provider Requirements
Child Care Center Capacity Requirements
Resources:
Self-Assessment Guides
Forms and Brochures
Centralized Complaint and Information Bureau
Child Care Quarterly Updates
Mandated Reporter Training
Child Care Related Websites
Child Care Videos for Providers and Parents
Contact Us
Coronavirus General Question Inbox: [email protected]
Community Care Licensing Division
Child Care Licensing Program
744 P Street, MS T9-15-48
Sacramento, CA 95814
Phone: (916) 651-6040
Child Care Advocates - (916) 654-1541
ChildCareAdvocatesProgram@dss.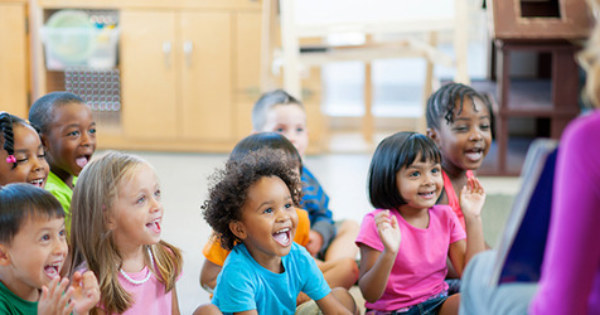 ca.gov
PDF of Child Care Licensing Regional Offices
CCLD Complaint Hotline
If you see something, let us know!
To file a complaint regarding a state licensed community care facility or child care facility visit our Complaint Hotline Page for contact information and more.
Complaint Hotline and Information
CCLD Services and Notifications
Find Licensed Care
Pay Licensing Fees
Receive Important Updates
Quick Links
Adam Walsh Information
Annual Immunization Assessment Reporting
Translations: (Español, 한국어, 中文, Tiếng Việt)
California Background Check Process
Child Care Advocate Program
Child Care Facility Fatality Data
Child Care Licensing Orientations
Child Care Licensing Webinars
Child Care Transparency Website (Licensing Facility Inspection Reports)
Disaster Resources
COVID Test Kit Distribution Resources
COVID-19 Positive Cases in Child Care Facilities
Beginning the week of May 3, 2021, CDSS is moving to weekly COVID reporting for Child Care Facilities. The weekly reports will be posted on Wednesday's and will begin on Wednesday, May 5, 2021.
Exit Survey
Forms
Help Paying for Child Care
Immunization Information
Laws and Regulations
Lead Poisoning Facts Flyer
Translations: (Arabic, Farsi, Español, Russian,한국어, 中文, Tiếng Việt)
Lead Toxicity Prevention and Water Testing Information
Licensed Incentive Resource Webpage for Family Child Care Home Licensees
Livescan Application Process & Fees
Megan's Law
Mental Health and Wellness Resources
MyChildCare.ca.gov
Provider Information Notices (PINs)
Quarterly Updates
Safe Sleep in Child Care
Safe Sleep FAQs
Surveys
TrustLine
How to open a kindergarten at home in the USA. Home-Based Kindergarten in America
In the US, mini-kindergartens for a few hours are very common.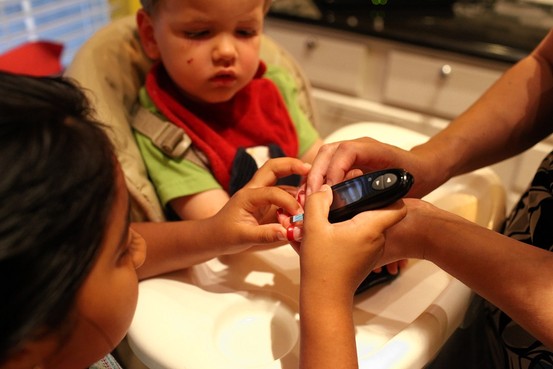 This activity is in high demand. And, as studies show, the service related to the care and education of children will only gain its popularity among consumers. After all, according to US statistical funds, 85% of working Americans have families. At the same time, 78% of married employees have working spouses and partners, while the same indicator in 1977 was 60%. 46% of working Americans have minor children who live with them. Approximately one fifth of working parents are single.
A mini-kindergarten is usually located in a private apartment or house. An American kindergarten teacher at home - the landlady - takes care of a small group of children - from 2 to 5 people, while their parents go to visit, go to the store or leave for a few hours in the office and for some other then deeds. An hour of a child's stay in an American mini-kindergarten varies from $15 to $50. For $15 an hour, a nanny will simply take a walk with the child, play with him and read a book.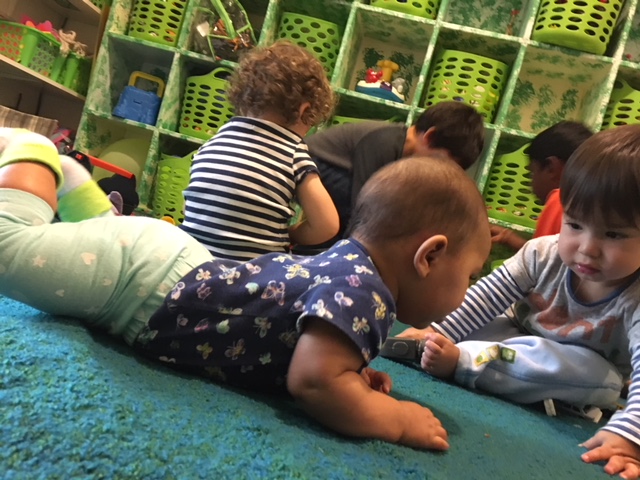 For 50 bucks an hour, an American parent can require the entrepreneur to feed their child lunch, let him sleep in the teacher's house or apartment, and even take the child to the cinema, theater or on a tour (tickets and transportation are paid separately).
This business is most popular among mothers who have received postnatal leave to care for their own child. Retired in this business and pensioners - former teachers, kindergarten teachers, nannies and nurses. Americans are scrupulous people, so having a medical or pedagogical education for a nanny for an hour is a necessary condition. The freedom of the work schedule - you can look after the children only on weekends, only in the evening, at night or on certain specific days - makes this business option attractive for working educators, teachers and medical workers.
The benefits and profitability of the educational business are obvious. The average hourly earnings of a public kindergarten teacher after income tax is $30-40, about the same as a nurse in a public clinic.
If the nanny undertakes to take care of at least 2-3 children at the same time, her income can be at least 45, or even all $ 150 for 1 hour. Naturally, it is quite difficult for the fiscal authorities to trace such a business, and they have no time to deal with such "small fish". Therefore, most of the income from the teacher for an hour goes "in gray" (something is shown for reporting, but something is not). So, with the payment of minimum tax deductions up to 90% of earnings settles in the pocket of the entrepreneur.
What is good about this business is the minimal financial investment. To organize this type of business, 1000 bucks may be enough. A set of children's toys and entertaining games, a good TV and VCR are needed, as well as several cribs, clean bed linen, special dining and tea sets for small clients. If a parent wants his child to be fed, he warns about this in advance - i.e. It is not necessary to keep a constant set of products in the refrigerator.
Everything for children's breakfast, lunch or dinner can be bought after the fact. And do not forget that in the United States the service for the delivery of groceries and ready-made meals to your home is very developed.
Initial advertisements can be placed in local newspapers or simply placed in mailboxes. The prices of ordinary leaflets are minimal. After all, you can even make them yourself.
The main thing for the owner of a kindergarten at home is to love children and their parents, as well as to enjoy communicating with them. And then the ever-busy moms and dads will constantly use the much-needed service.
MKRU

[Article]
US preschool education in 2022:
Author Aleksey Pitelin Reading 7 min Views 3.4k. Published
Contents
Features of American Kindergartens
Classification of Preschools
Private Kindergartens in the USA
How much does a daycare cost?
Public daycare in the US
Home daycare in the US
Church daycare in the US
Child welfare
History of early daycare in the US
Who can be a kindergarten teacher?
How can a Russian citizen open a kindergarten in the USA?
Every parent once has to think about the education of their child.
This is a very important issue that requires a special approach. With schools, everything seems to be clear, because secondary education is mandatory almost all over the world. But what about preschool?

To take your child to kindergarten or not is the decision of the parents only.

And many people decide to send their child to a preschool. There are only two drawbacks: lack of seats, or too much cost. This often interferes and forces parents to abandon such an idea.

A child born in the United States of America immediately becomes a citizen of that country. And, as far as education is concerned, he is allowed absolutely free of charge to be in public kindergartens and study in the same school institutions.

Unfortunately, kindergartens and schools offered by the US government do not accept foreign children. This means that a child who is not a citizen of the United States or is not a permanent resident of the country is only allowed to visit private institutions.
Where is pre-school and primary education obtained (this number may include children from 5 to 14 years old, namely, to the eighth grade).
Every US school will issue an F-1 visa to any child in order to attend a preschool, elementary, or middle school.
American Kindergarten Features
Children three to six years of age have access to preschool education at any designated center.

In some States, after the end of this period, all children are given special Certificates that contain data on attendance, behavior and other important achievements of the child.

Some States even ask to see such a Certificate before enrolling a new student in the primary level of education. Verification is usually carried out with the help of the local Department of Education.
Classification of preschools
In America, the entire preschool education system is divided into just a few categories. Both of them give children the opportunity to engage in unique programs tailored specifically for them, depending on their ages.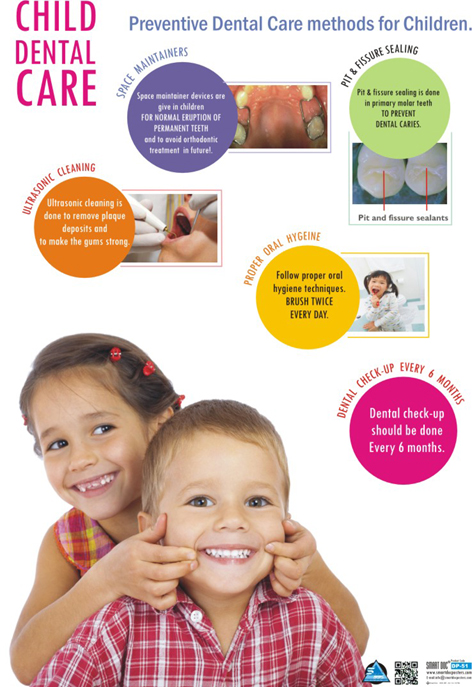 Each educational institution is further subdivided into some categories.
Private kindergartens in the US
Private kindergartens in the US are more popular and widespread than any other, including in [year]. More than sixty percent of the country's children go to them. In such institutions, lesson scenarios are quite diverse, food is thought out and much more that kids need.
It is not uncommon for such an establishment to have its own bus designed to carry children. On such transport, groups of children go on excursions and other trips.
Private buses can also be used for another service.

If the parents of some school-going children are at work until late in the evening, the kindergarten is able to take the child under their care for a while.

He will be under care until his parents pick him up. And, just the same, kindergarten transport is required to move from school to kindergarten.
How much does it cost to stay in a kindergarten?
The cost of an annual full-time stay in a US kindergarten ranges from $2,000 to $8,000.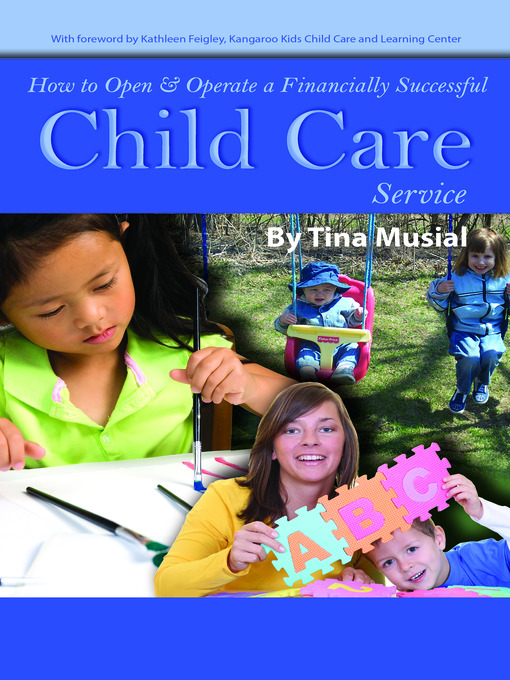 In some places, such as New York, the price can reach up to thirty-five thousand.
A full day most often starts at nine in the morning and ends at a quarter to three in the afternoon. If you plan to add the time of stay, for example, from eight to nine in the morning, or until six in the evening, then the price is calculated and paid separately from the main one.
Public kindergartens in the USA
These establishments are not as popular as the previous ones. This is due to the fact that public kindergartens in the United States have a fairly large number of inconveniences. The most important thing is the fullness of the groups.

Due to the fact that there are too many children, not everyone is given due attention and care.

Real Americans do not perceive state institutions also because of the huge influx of foreign applicants. For example, migrant African Americans, dysfunctional families.
Home based day care centers in the USA
Home day care centers are becoming more and more popular every year.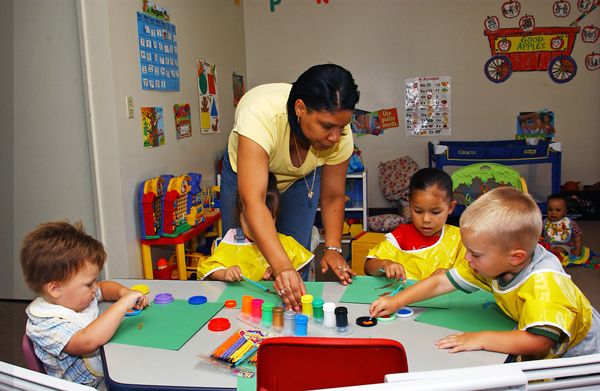 As a rule, such are arranged immediately in residential buildings, with the help of redevelopment of some rooms and playgrounds on the street.
You will also need a certificate of first aid in emergency situations, as well as compliance with all requirements.
Home kindergartens can be large or small. Secondly, there cannot be more than a dozen guys if their number corresponds to their age, as well as the number of adult employees. In large kindergartens there are up to twelve children. At the same time, the standards are also observed.

According to statistics, more than ten percent of parents opt for home institutions rather than others.
Church kindergartens in the USA
Americans trust such kindergartens most of all and highly value church preschool education. This is because most of the people who send their children to such establishments rely on employees. Knowing that the employees of these institutions are believers, parents believe that no problems or disasters will occur.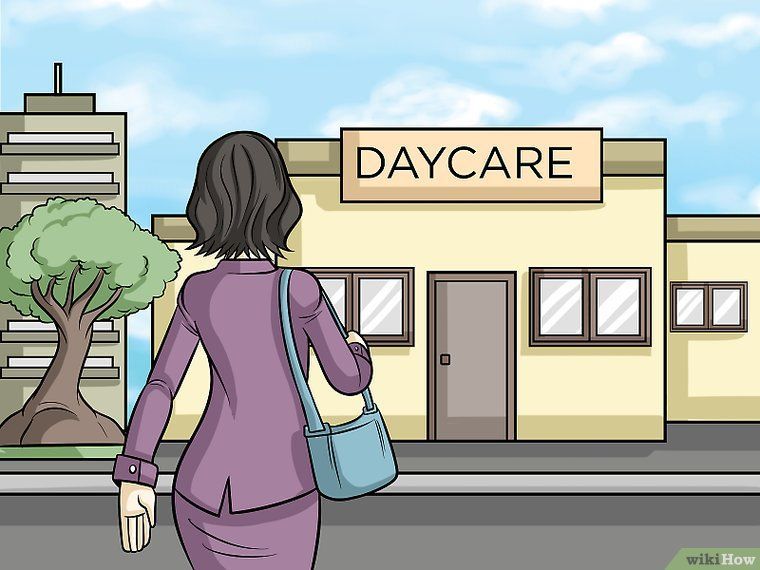 Children who stay in the kindergarten all day eat food brought from home.

It will not be possible to reheat food, and this can be a disadvantage in some cases. If the child does not stay in the kindergarten until the evening, but leaves during the day, he is still present at dinner and eats his own food.

Especially for parents who are interested, a list of what the children did during a certain period is posted. In addition, the menu is presented daily, where all the dishes that will be prepared that day are listed.
Conditions for children
Every semester, an assessment is held to test the child's basic knowledge. If some children pass through the level of development, have a desire approved by their parents, then they can be transferred to the older group.
Food is not always provided by the kindergarten, and you have to bring it from home.
Payment for the year does not change, even if the child does not appear in the garden on a certain day.
Therefore, parents who do not want to lose paid stay take their children away even if they are ill.

And only when the temperature exceeds thirty-eight degrees, parents can take the child home at the request of the staff. According to the law, you cannot return to the kindergarten the next day. Returning earlier than a day is possible only with the permission of the doctor.

Facts about kindergartens in the USA
The history of the first kindergartens in the USA
The first kindergarten originated in the USA in the middle of the nineteenth century. Organized by German immigrants. At first, institutions were created only for German children. However, thirty years later, everything changed, and the number of establishments began to grow.
Another reason for the spread of kindergartens was the rapid and continuous growth of residents in cities. There were more children who had nowhere to go during the working day of their parents.
The first kindergartens were built for charity. Children from poor families were given food, clothes, shoes and other things.
By the beginning of the 20th century, kindergartens were located and actively used in all major cities.

At the same time, the creation of preparatory institutions at secondary school organizations began.
Who can be a kindergarten teacher?
To earn this position, you will need a teacher education. Specialized educators are required to understand psychology, to understand how to educate children of younger preschool ages.

In addition to having knowledge, skills are also required.

So, for example, an experienced kindergarten teacher in the United States will quickly understand the emotional state of the child and figure out what he needs.