How to protect child from cold weather
Winter Safety Tips for Children
2-year-old Ka'Zyiah, outside her home in Tenneessee, where families awoke to freezing temps during an unprecedented storm in Feburary 2021.
Extreme weather conditions and events, like record-low temperatures, can threaten children's lives and disrupt infrastructure critical to children's well-being. Power-outages due to cold weather can create even more challenges for staying safe and warm.
Here, our emergency response experts share winter safety tips to help children stay safe, whether you're staying indoors or weighing the risks of outdoor winter activities. 
Layer up! Bitter cold and snow can cause frostbite. Dress your child in several layers, and make sure their head, neck and hands are covered. Dress babies and young children in one more layer than an adult would wear.
Play it safe. Even when roads are closed to traffic, it's not safe to play or sled in the street. Visibility may be limited due to snowbanks and ice on the roads makes braking difficult.
Beware of clothing hazards. Scarves and hood strings can strangle smaller children so use other clothing to keep them warm.
Check in on warmth. Before kids head outside, tell them to come inside if they get wet or if they're cold. Then keep watching them and checking in. They may want to continue playing outside even if they are wet or cold.
Use sunscreen. Children and adults can still get sunburned in the winter. Sun can reflect off the snow, so apply sunscreen to exposed areas.
Use caution around fires. Wood-burning stoves, fireplaces and outdoor fire-pits are cozy but can present danger – especially to small children. Use caution and put up protective gates when possible. If you've lost power or heat and are alternative heating methods like kerosene or electric heaters, be sure smoke detectors and carbon monoxide detectors are working.
Get trained and equipped. Children should wear helmets when snowboarding, skiing, sledding or playing ice hockey. And to avoid injuries, teach children how to do the activity safely.
Prevent nosebleeds. If your child suffers from minor winter nosebleeds, use a cold-air humidifier in their room. Saline nose drops can help keep their nose moist.
Keep them hydrated. In drier winter air kids lose more water through their breath. Offer plenty of water, and try giving them warm drinks and soup for extra appeal.
Watch for danger signs. Signs of frostbite are pale, grey or blistered skin on the fingers, ears, nose, and toes. If you think your child has frostbite bring the child indoors and put the affected area in warm (not hot) water. Signs of hypothermia are shivering, slurred speech, and unusual clumsiness. If you think your child has hypothermia call 9-1-1 immediately.
As extreme temperatures leave many vulnerable families living in poverty with less food, less clean water, lower incomes and worsening health, Save the Children is working to help communities prevent, prepare for, and recover from climate-induced disasters.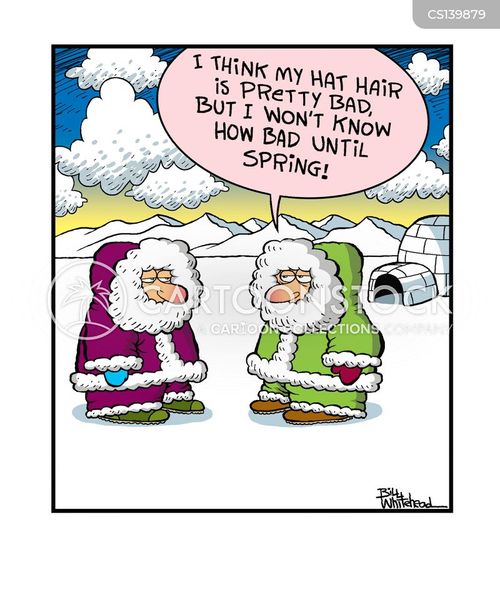 Learn more about our current emergency responses. 

Sources: Save the Children, American Academy of Pediatrics, University of Michigan Health System
Welcome!
We'll be in touch! By signing up to receive emails from Save the Children you will receive a subscription to our monthly eNews, access to breaking emergency alerts and opportunities to get involved. To ensure delivery of Save the Children emails to your inbox, add [email protected] to your contact list.
By providing my mobile phone number, I agree to receive recurring text messages from Save the Children (48188) and phone calls with opportunities to donate and ways to engage in our mission to support children around the world. Text STOP to opt-out, HELP for info. Message & data rates may apply. View our Privacy Policy at savethechildren.org/privacy.
10 Tips To Protect Children From Cold Weather
Winter give most families the opportunity to enjoy and have fun in cold weather.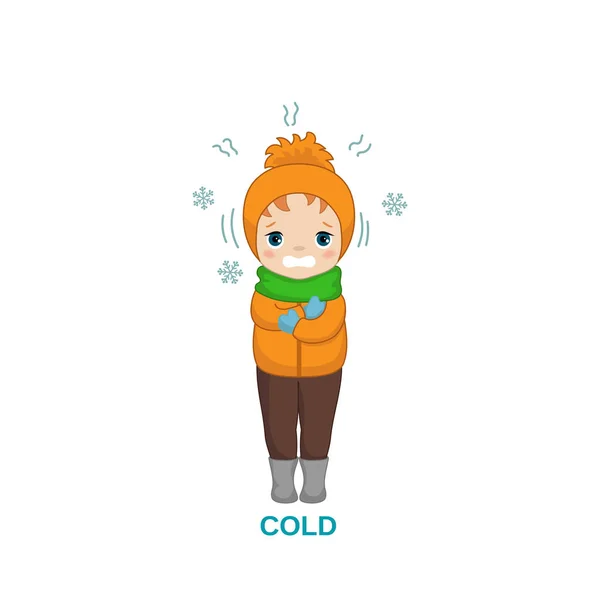 Cold temperatures do not mean you have to be at home all the time. However, precautions must be followed before going out, especially for kids. Now that winter is coming, temperatures will drop significantly and it becomes very cold. This change of season is welcomed by most, but also poses several health risks (especially for children).
Whether we like winter or not, the cold weather is coming and will be there until February. Just as we try to stay in the summer months, we must take the same precautions to keep warm during the winter months.
In this blog, Sai Siva Children's Hospital provides some valuable tips for keeping your children safe and warm. Here are some ideas that we give to parents to keep their children warm, healthy and safe in the winter for the next few weeks are:
1. Stay Warm
This may seem basic to you, but it's important to stay warm. Choosing the right clothes and accessories which will keep you and your children warm during the fun activities is very important.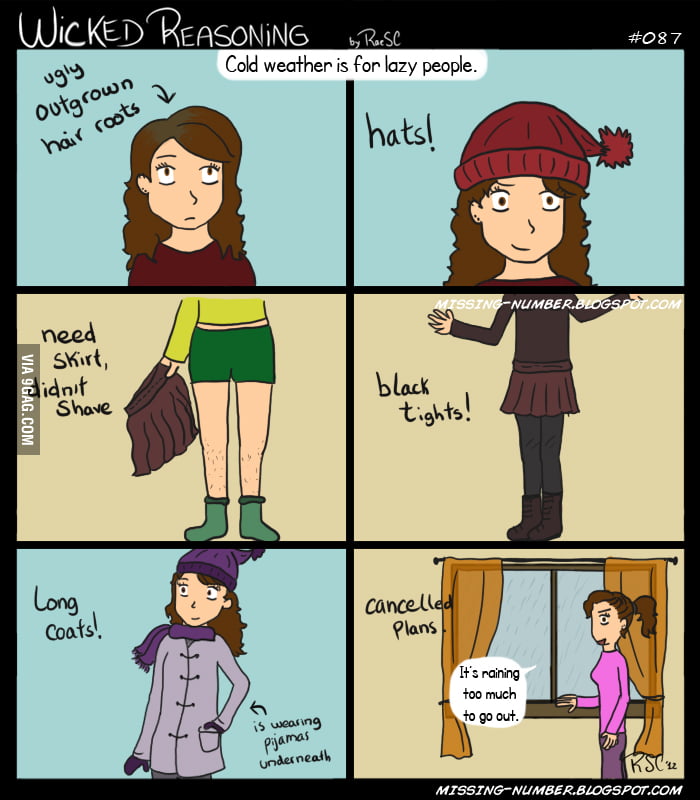 Children should wear warm, waterproof coat with hats, scarves and gloves. Children lose body heat faster than adults. Therefore, ensure that the kid is taking every 30 to 40 minutes indoor breaks.
2. How to Dress Your Children's in Winter:
Parents with babies and toddlers must:
Adjust the winter clothes as per the children's needs: Put babies and toddlers with one more layer of clothing as adults will wear in the same conditions.
Keep cold exposure to a minimum: Infants and toddlers do not have the same cold tolerance as adults. Make sure that the child spends less time outside
Try to wear winter accessories: Don't forget to wear warm boots, gloves or scarves, and hats that make a big difference to the well-being of your children and babies. The floor at home is also very cold, even after wearing socks, it is better to have shoes for children at home.
Frostnip and Frostbite: Children are more vulnerable to them. Make sure the gloves are dry and warm. and the nose isn't too red. Children must dress well and not spend too much time outside the home.
3. A Simple Way to Avoid Flus and Cold in Winter:
It is a common myth that cold weather causes colds, but it doesn't. Flu is mainly caused by viruses.
The virus is even more likely to spread when children are in school and close contact, usually through the respiratory droplets and arms. Respiratory disease is more common in FLU infections. Protect yourself by following all common precautions for flu shots (especially for young children.)
To prevent Colds and flu tell kids to follow:
Use soap and water: Often, washing hands reduces the spread of germs. Wash your hands regularly after coughing, sneezing, sharing toys, and before meals etc
Tell Child to Cover their mouth: Sneezing or coughing on the bend elbows also helps prevent the spread of germs.
Up To date Immunization: Always update your vaccine, including flu vaccines (for children over six months).
4. Keep Your Child Hydrated:
If you play in the cold and dry air, you can easily forget to take fluids. Even if you don't sweat, you will be at risk of dehydration. Encourage children to drink lots of water before, during and after playing. Children are also at a higher risk of dehydration in cold temperatures than adults. Give a child to drink lots of warm fluids like warm water, warm turmeric (haldi) milk, coffee, and tea etc.
5. Use Sunscreen:
Although it may feel strange in winter, you have to apply sunscreen while playing indoors. Snowflakes reflect sunlight on your face. Cover face with sunscreen and use a little lip balm with sunscreen on your lips (even when it's cloudy outside).
6. Promotes Healthy Nutrition
Ensure that your child eats healthy food.
Include all the vitamins, minerals and antioxidants needed in their diet, which are essential for strengthening the body's defence mechanisms. Give your child vitamin-C rich foods such as oranges, tomatoes, melons, papayas and green leafy vegetables, and water-rich foods such as onions, broccoli, cauliflower, mint, ginger, and more. Serve breakfast with dried fruits like cashews, almonds, and pistachios, which are nutritious. Honey should be given daily to kids at night to improve immunity. Snack before cold brings extra calories to the body to keep warm.
7. Encourage Children To Exercise Regularly:
One of the practical and proven ways to strengthen the child's immune system and protect it from colds and other illnesses is Regular exercise. So tell them to exercise regularly, which helps them to feel more energetic on cold winter days. Ask and encourage them to practice what he likes like running, jogging, cycling, or jumping rope.
8. Make Children's to Have Fun in the Park
On sunny winter days, take your child to the nearest park so that they feel warm.
Encourage them to ride the cycle with their friends and play games outdoors. Also do competition races for them, such as running to increase their energy level.
9. Encourage Child to Play Indoors:
If it's a cold and windy day; and if you feel uncomfortable outside, it's better to leave your children inside the home. Sometimes, very cold weather limits children from playing outside. Encourage them to play indoor games with friends on winter days. Give them brainpower, board games, crafts, puzzles, etc.to get them excited about the activities instead of making children sit in front of the TV throughout the day.
Children who stay at home and reading books with tea/coffee. Enjoying the pleasant weather is an extraordinary feeling but only if you and your children are healthy.
10. Follow a Sleep Routine:
Sleep deprivation can have severe effects on your child's immune system. Ensure that the child is getting enough sleep for 8 hours in winter.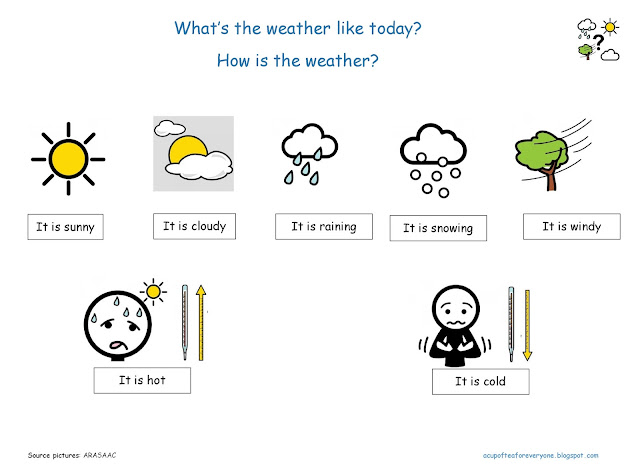 Also, do a daily routine to wake up your child and encourage him to follow every day, whether it's school days or holidays. This is important because they may become lazy during the winter and wake up late on holidays, which can affect their sleep patterns on school days. Wake them up in the morning and take them to the park to jog or warm-up.
Conclusion:
Winter can be fun for your child, especially if they spend time in a healthy and productive way. So change the dull and gloomy winter days into fun time for your child to explore the natural environment.
Encourage the child with a variety of fun and safe indoor and outdoor activities. Also, make sure that you follow all the above tips that contribute to your child's overall health and keep the child active and energetic during winter days.
If you have any concerns about the Flu shots and winter-related health issues or concerns, contact Sai Siva children's Hospital.
https://www.saisivahospital.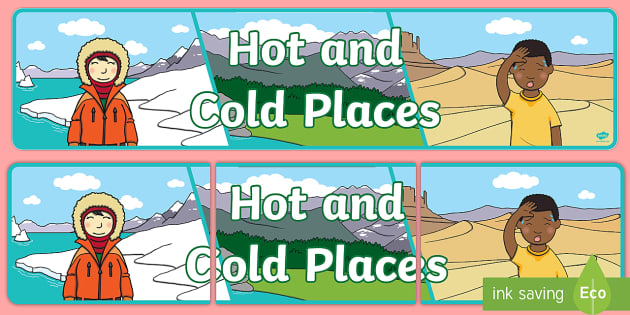 com/book-an-appointment/
Wishing you and Your Child A Season Filled With Warmth And Happiness!
How to protect a child from the cold?
Due to imperfect thermoregulation, children are prone to frequent colds, especially during temperature changes, when it is difficult for babies to adapt to the prevailing natural conditions. How to help a child and prepare him for the first cold in his life? In this article, we decided to give you some tips that may come in handy in anticipation of the approaching winter.
1. Choose the "right" clothes for your child.
If the temperature is already indicated with a minus sign, then it is not enough to simply put warm clothes on the child, you must also take into account the correctness of putting them on. For example, versatility.
WHEN THE CHILD IS STILL VERY SMALL, 5 layers of clothing are usually worn. But you can make this option easier if you use a sling to carry your baby.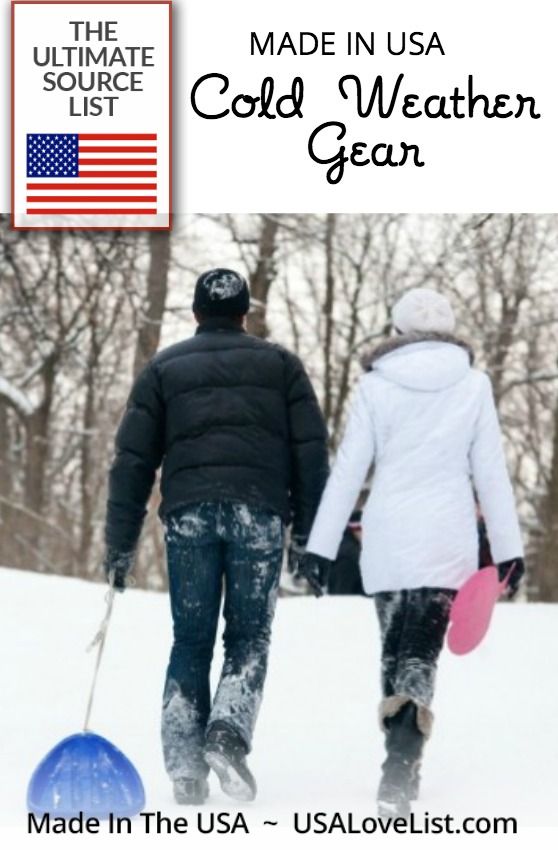 The child and mother are in close proximity and perfectly warm each other. In addition, your outerwear, worn over the sling, will also keep the baby warm. A sling jacket or sling coat is best suited for this purpose.
FOR A CHILD WHO IS GROWN ENOUGH and no longer wants to sit on his mother's arms, three layers of clothing are enough: tights and a long-sleeved T-shirt or thermal underwear for very cold days, a warm suit or jeans with a sweater and a warm suit or overalls . The outer clothing of the child should not be heavy, the baby should not be constrained in movements, otherwise he will quickly freeze. Pay attention to the child's legs after a walk. It is important not only that the feet are not cold, but also that they do not sweat. If this happens, then you need to choose other shoes for the baby.
2. Accessories for cold and windy conditions.
The first thing every caring parent pays attention to is the quality of autumn and winter accessories.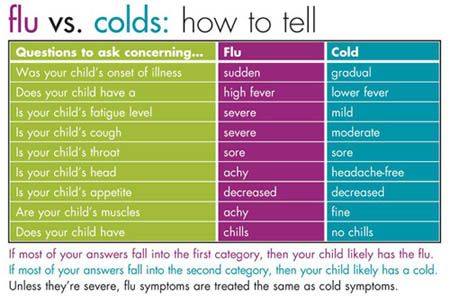 Handles, ears, head and chest of the child should be adequately insulated. It is not at all necessary to tie a scarf to the baby, covering half of the face, if there are no very severe frosts. The shirt-fronts are quite comfortable, which will cover the neck and chest of the child and will keep warm.
3. The baby should not sweat while walking.
In addition to the advice not to dress the child too warmly, we can also recommend buying winter clothes that trap moisture. Such clothes are sewn from special materials using new technologies, and even a too active and mobile baby will remain dry in it. If the child gets too hot, he begins to breathe through his mouth, unbutton his outer clothing and untie his scarf. In such conditions, he can catch a cold very quickly.
4. Protective face creams.
20-30 minutes before leaving the house, lubricate the child's face with a special cream that protects from wind and cold.
From the fact that the capillaries shrink in the cold and the skin dries up, an allergy to cold may appear. And the cream creates a greasy film that does not allow you to supercool the baby's skin.
5. In cold weather - active walks.
Don't let your baby sit for long periods of time and don't keep him in the stroller, even in light first frosts. Active games will help to warm up and saturate the brain with oxygen, which is more just at sub-zero temperatures.
6. Humidify the room.
When it gets cold outside and the house is warm enough, the air in the apartment will probably be too dry. Humidification of the air will help not to overheat the child and create optimal conditions so that when going outside the baby is not steamed, and his mucous membranes are not overdried.
Try to keep the room temperature below 22 degrees.
7. Breathe only through your nose!
Make sure that the child breathes through the nose and that his mucous membranes are not too dry.

With overdried mucous membranes, the risk of infection increases.
8. Hardening.
Despite the frost, do not neglect the hardening procedures. It helps to strengthen the immune system and not be afraid of even severe cold weather. Talk to your pediatrician about which procedures you can apply, perhaps it will be dousing the child's legs after bathing with water at room temperature, or maybe a contrast shower.
9. Watch your diet.
With the advent of frost, you can adjust the child's diet. Increasing the amount of proteins and fats will benefit in the cold period. Also give more vegetables and fruits that contain vitamin C. Food should be warming. Snacks are inappropriate for a child in the cold season, especially. Do not forget about vitamin D, the deficiency of which exists in the autumn-winter period, as well as omega-3 acids, which saturate and develop the child's brain. They are found in large quantities in fish.
We wish you and your baby health and more pleasant walks!
How to protect your baby from wind and frost
Society
Sudden pressure drops can affect the well-being of weather-dependent people. / Photo: Vladimir Novikov, "Vechernyaya Moskva"
Abnormal cooling awaits the capital. According to the Hydrometeorological Center, on the night of Saturday, February 24, the thermometer will drop to minus 23 degrees Celsius. You don't want to go outside in this weather. But what if the family has a small child? The baby just needs to breathe fresh air. What will help protect the baby from frost and what things are the warmest?
Envelope
Today there are several types of envelopes on the capital market:
■ The envelope-bag is able to warm the baby even in the most severe frosts. The model with sewn-on or detachable sleeves allows the child to freely move the handles.
■ The convertible envelope will serve young parents for many years. Being an envelope bag with sleeves, it easily converts into a jumpsuit. The "formation" of the legs is carried out using ordinary lightning.
■ An envelope with a hard bottom is most often installed in a cradle or car and fixed with special straps. In addition, in the presence of handles, it allows you to carry the baby in your hands, like a regular bag - of course, with a priceless load.
When choosing an envelope, pay special attention to:
■ Material. Unlike synthetics, natural fibers are not electrified and provide free air circulation. Baby's skin can "breathe".
■ Filler. If the baby does not have an allergic reaction to sheepskin and down, and the budget of young parents allows, preference should be given to envelopes made from natural materials. As an alternative, modern manufacturers offer products from sintepon, holofiber, tinsulate and hallcon.
■ Convertible.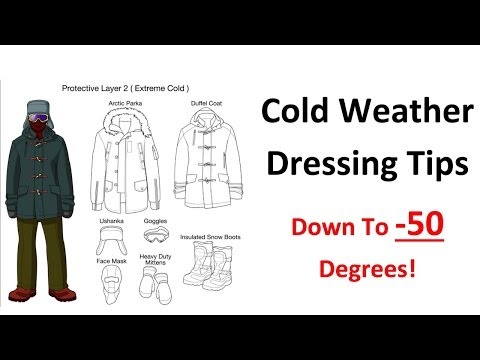 When choosing an envelope, you should pay attention to the ability to adjust the product according to the height of the child and take into account the fact that the baby will often have to undress: at home, at a party or at a doctor's appointment. It should be easy and not take a lot of time. For this reason, envelopes with Velcro and zippers are optimal models. They also easily transform into a blanket or mattress, which allows you to change the baby right on it.
Overalls
Choosing him is not an easy task. Some complain about the "oakness" of the sheepskin and prefer eider down, while others categorically deny synthetic winterizer products. Still others opt for an ordinary blanket until the child is three months old. In any case, the jumpsuit will help to survive the cold and provide the baby with a sense of freedom, which is especially valuable for older children who actively move their legs and arms.
- An envelope is still preferable to a blanket. But if we talk about the crumbs who are still sleeping during the walk, then at temperatures below minus 25, it's better to just ventilate the room, explains Nikolai Pronko, head physician of the Children's Polyclinic No.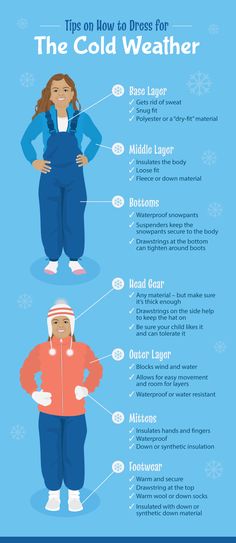 12 of the Moscow City Health Department, and explains, that it is almost impossible to track the change in the well-being of a sleeping baby.
Pronko also recommends that your baby be dressed in loose clothing that provides air protection.
The mother left the child alone near the capital's cafe / Photo: Vladimir Novikov, Vechernyaya Moskva
- Thermal insulation should be carried out not only by the materials themselves, but also by the air layer, - the doctor explains. - The choice should be made in favor of natural materials that easily absorb moisture. The second and third layers can be products made of special "breathable" materials. Windproof clothing must be worn on top.
Protective cream
Despite the fact that this cosmetic composition is not directly related to temperature regulation, you should not forget about protecting delicate cheeks from frost and wind. Especially if there is a risk that the crumbs will salivate.
It is advisable to smear the face no later than 15 minutes before leaving.
- It is important not to frostbite the cheeks, nose and exposed parts of the body, confirms Pronko, but recommends giving preference to fatty ointments based on natural ingredients. "It will help to avoid dermatitis," he explains.
Stroller
If the baby is not yet able to sit up, the carrycot should be especially warm. However, older children will also have to be actively "rescued" from frost and snow, as they spin around on walks to see the amazing world around them. Unfortunately, there are no specialized "frost-resistant carriages" on the children's goods market, so when buying, pay special attention to the following parameters:
■ The body of the stroller must have both external and internal upholstery.
■ External upholstery must be windproof, waterproof, hypoallergenic, environmentally friendly and breathable. Most often, in modern industries, synthetic basket weaving fabrics with water-repellent impregnation and eco-leather are used.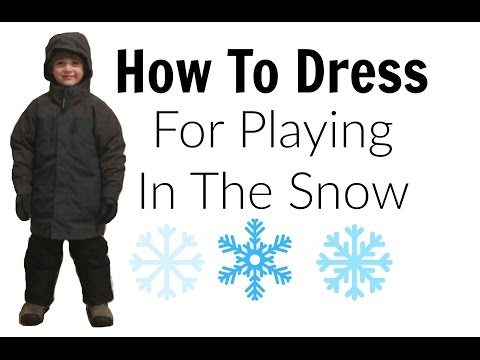 Nylon and polyester have good thermal insulation, waterproof, flame retardant and sun protection. It can also be reinforced with linen fibers or cotton.
■ The interior upholstery is made from natural or semi-synthetic hygroscopic materials. The most commonly used are cotton and linen. Fabrics must be tested for compliance with safety requirements for children's products.
■ Joints of parts and joints of materials must be sealed, soldered, riveted or stitched. This will prevent unwanted cold air from entering the carrycot or seat.
■ A deep hood should have as many positions as possible (not just "open" and "closed"), and be equipped with a windshield and removable transparent curtains in case of windy or snowy weather.
■ Despite the fact that many manufacturers have recently abandoned the production of models with flip handles, this option, which allows you to change the position of the stroller relative to the "driver", is very convenient for protecting your baby from precipitation and biting wind.