How to deal with a whining child
How to Handle a Whiny Child
Written by Logan Smith
In this Article
Why Do Kids Whine?
How to Get Kids to Stop Whining
Discipline Tips for Parents
How to Stop Whining
You know whining when you hear it. Parents may internally cringe as soon as they hear their child squeal, but whining isn't just about screaming and crying. 
Whininess in children is normal and sometimes cannot be avoided. It's their way of communicating new feelings. You can't prevent all whining, but you can develop tools with your child to make whiny episodes manageable.
Why Do Kids Whine?
Self-expression. When an adult is upset, they say, "I'm upset." They can describe their feelings, talk about why they're upset, and sometimes rationally process what they're experiencing.  
Kids can't do that. When they're upset, frustrated, or sad, they can't describe it to their parents. Instead, they whine. 
Kids who are more sensitive may whine more.
They experience their emotions more strongly and can't express themselves in any way besides whining. At young ages, even the smallest disappointments can cause a child to break down. 
Expressing needs. You may notice your child whining at certain times, such as before lunchtime or in the afternoon when it's almost nap time. This is their way of responding when they're hungry or tired.
Whining doesn't always mean they're hungry or tired, though. They may whine in response to stress. Even most adults struggle to manage stress, so it's understandable that your child responds to unfamiliar stress by whining.
Attention. What do you do when your child whines? You probably talk to them, ask them why they're whining, or hold them. Your child learns from this routine.
Your child wants your attention more than anything else. Even if they are whining about a cookie they want, your attention may be the most important thing.  
Your child learns that you give them attention when they whine.
They pick up on this response and learn to use it. When they want something, they know that they can whine to get it. 
How to Get Kids to Stop Whining
There's no magic word to stop whining. There are ways to help manage a whiny episode, but it's more important to prepare yourself and your child for triggering incidents.
Observe their whiny episodes. Start keeping track of when and where your child whines. You may notice trends that you would otherwise miss while you're trying to manage their whining.
You may notice that they whine regularly around mealtime, bedtime, or playtime. Keeping track can help you determine why your child is whining. 
Be prepared. You can only prepare if you know what to prepare for. Once you've figured out the typical triggers for your child's whining, come up with ways to sidestep an episode.
If your child tends to whine before mealtime, keep some healthy snacks ready to satiate them until their meal.
If they whine when they get dressed for the day, add some music or turn the activity into a game.
A whiny place. If nothing you do seems to work, make sure your child has a place where they can whine. Send them to their room or another private area until they stop whining. Make sure to have a consistent whiny place so your child understands the expectations. 
A whiny place serves two functions. The first separates you from the situation and gives you a breather. The second function puts the agency on your child: You can leave the whiny place when you stop whining.
A whiny place can seem like a punishment. That's why discussing the expectations of the whiny place with your child is necessary. The whiny place is so they can whine safely until they're ready to speak calmly. 
Model good behavior. Kids are like sponges. If you don't use your words to express yourself, your child will struggle to do so.
Be mindful of your own responses.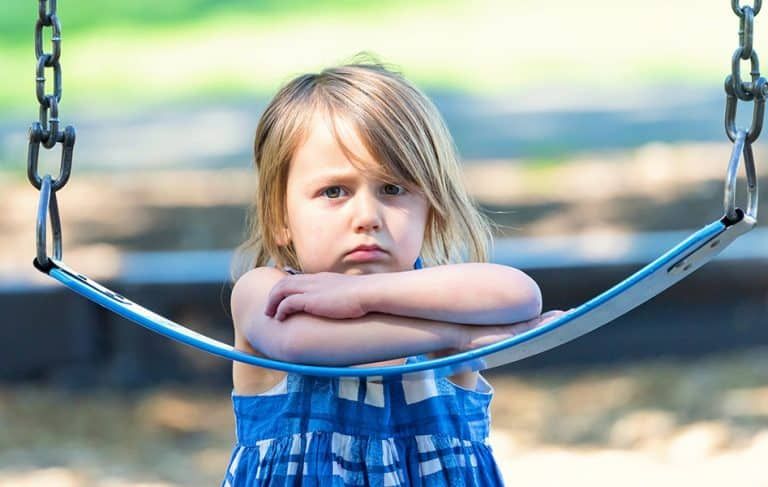 If you tend to squeal, yell, or scream rather than using your words when you're upset, you're showing your child that whining is a proper response. 
Distractions. You may not always know what your child is whining about. They may feel something unrelated to what's happening around them, and you won't know how to help. 
Activities, toys, and puzzles can help distract your child when you don't know why they're whining. Distractions can separate them from their overwhelming emotions or delay their whining until you're both in a safe place to process these emotions. 
Discipline Tips for Parents
There are plenty of disciplinary tips, books, and blogs that provide guidance. Not every means of disciplining your child to stop whining will work. Be patient and remember that your child's whining isn't malicious. 
Don't hear whining. Children whine when they get a reaction. It's difficult, but ignoring their whining can teach them that whining isn't the way to be heard.
When your child is whiny, explain to them that you can't hear them when they're whining. You can only hear them when they talk to you in a calm tone of voice. Similar to a whiny place, it puts the expectations and agency on them, not you.
It's sometimes okay to ignore your child. They want your attention, so not giving it to them is the best way to prevent whiny behaviors from forming. As long as you know they're safe, ignore their whining.
Teach them what to say. Children whine because they can't convey their emotions. Instead of telling them not to whine, teach them what to do instead of whining.
Make them aware that whining doesn't work. Talk them through how whining makes you feel and what the expectations of communication are. Then, give them words to use to describe their current emotions. 
Talking with your child about their feelings lets them be heard. It validates their feelings without focusing on their whining. 
Praise good habits.
Focusing on positive behaviors will reinforce those for your child. Praise them when they ask for something without whining. Praise them when they get your attention without whining.
Reinforcing good habits gives them the tools for replacing their bad habits. With good communication behaviors, they don't need to whine.
How to Stop Whining
The strongest tool in your toolbox is ignoring a whiny child. Attention reinforces their behavior. Every time you give in to the whining, your child learns that it works. 
Why It Happens and What to Do About It
Have you ever had your carefully laid plans ruined by a sudden attack of toddler whining? Picture this: You're excited to spend the morning with your little one—maybe you're heading to the zoo or their favorite playground. But, at some point, something goes awry. You're stuck in traffic, you forgot to pack a snack or perhaps the wind blew the wrong way. Suddenly, your happy kiddo has been replaced by a whinier, crankier version of themselves.
Rest assured, we've all been there. And when a toddler gets into this moody mode, there's seemingly no way to reason with them.
As frustrating as it may be, it's important to remember that toddler whining is developmentally appropriate—and, believe it or not, there are a few tactics and strategies that can help. Ready to rein in that sing-songy moaning and groaning? Read on for expert tips and tricks.
In this article:
Why do toddlers whine?
How to stop toddler whining
Why Do Toddlers Whine?
Simply put, toddlers whine because they want to be heard. At this age and stage, they're still figuring out how to communicate and how to get their needs met. "Because they're at the very beginning of learning about their feelings and their emotions, they really don't have the language or ability to express what's going on inside their bodies," says Jill DiPietro, LCSW, a social worker at Small Brooklyn Psychology in New York City.
When these feelings get to be too much for them to handle, they often respond with whining.
"Children can become overwhelmed by their own experience and not know what to do," says Martha Edwards, PhD, director of the Center for the Developing Child and Family at the Ackerman Institute for the Family in New York City. "Their discomfort may come out as a whine because it conveys their internal state."
Of course, there's another slightly more irritating explanation for toddler whining: It may have proven to be a successful strategy for them in the past. "They may want something and whine because it actually works to get what they want. The sound of whining is like nails on a chalkboard and this is likely to increase the effect that children have on their parents," adds Edwards. Basically, you've caved in the past and your savvy little cutie took note. To that effect, it's important you don't inadvertently establish what DiPietro calls "unhelpful communication patterns."
The good news? You can help foster healthy reactions and coping mechanisms so whining doesn't become the norm.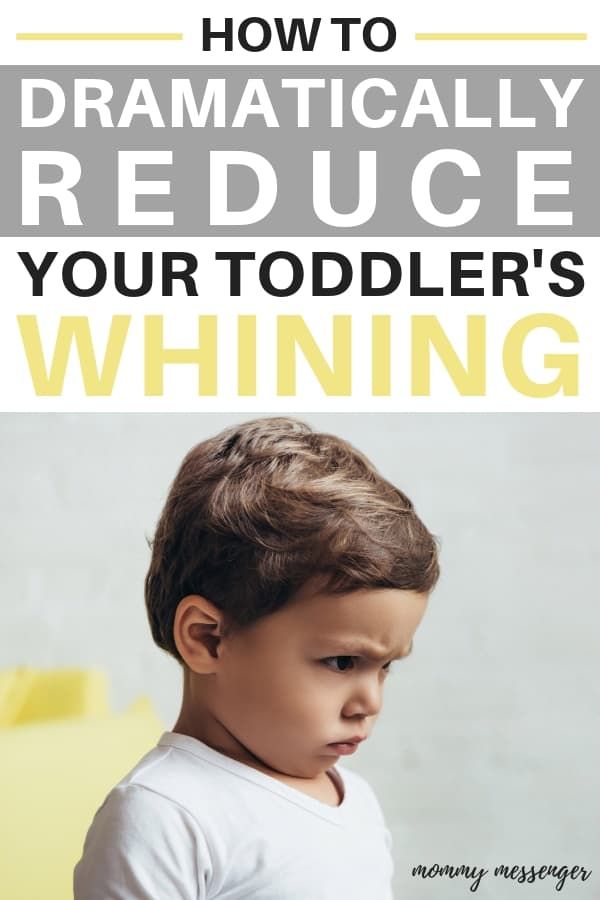 "With toddlers, we have this cool opportunity to teach emotional regulation skills and reinforce positive behaviors from an early age, before they are looking for that attention," she says. These tactics will not only help you deal with toddler whining when it pops up, but hopefully also stop it from happening in the first place.
How to Stop Toddler Whining
Of course, occasional toddler whining is inevitable. It's par for the course and completely normal. The key is to keep your cool and not condition them to think that whining is an acceptable means to get their way. Here's what you can do to stop whining in its tracks.
1. Plan special one-on-one playtime
Proactively giving your kid attention is a great way to ward off whining before it even begins. DiPietro suggests setting aside 5 to 10 minutes each day (more is great if you can swing it) of special one-on-one playtime. Her suggestions? Set your phone (and other distractions!) aside so you can fully commit to the moment, refrain from using directive instructions or commands and let your child take the lead.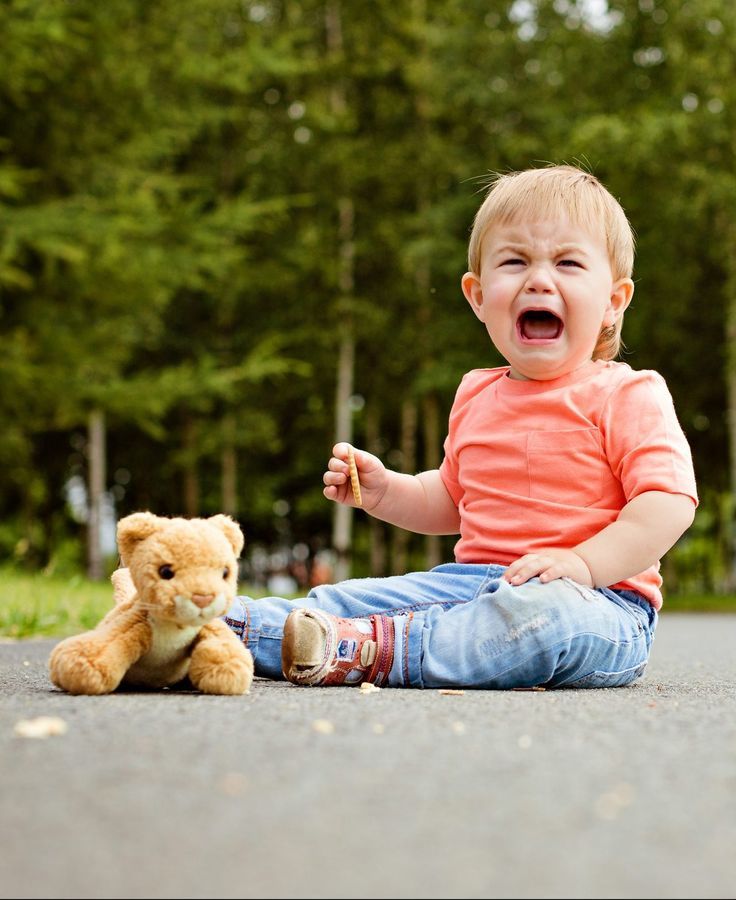 Since language is an essential part of teaching emotional regulation, narrating your child's actions during play can be helpful too. "When they develop language skills, they can identify first and foremost how they're feeling, what the feelings are and, ultimately, what we can do about it," DiPietro says.
2. Praise the positive
All humans crave and respond well to positive reinforcement, and toddlers are no different. "If you're seeing whining in your toddler, try catching moments when you see them using their words or staying calm," says DiPietro. Avoid calling out the negatives and focus on the positives instead. "Offering specific praise is such an incredibly powerful tool to develop healthy communication patterns," she says. Toddlers also appreciate what DiPietro calls "positive touch," such as rubbing their back or giving a cuddle; this helps them feel more safe and secure.
3. Offer calm reassurance
It can be tough to stay serene when your toddler's behavior is trying your patience, but remember that as adults, we need to act the part.
"It's our job to calmly step in and support toddlers as they are processing these big emotions," says DiPietro. Along with offering support in the moment, you're also showing your child what it looks like to keep your cool despite feeling frustrated. "You're modeling the ability to stay calm. Things often don't make sense to toddlers, and it can be incredibly difficult, but when we can physically stay present and model that calmness, it's incredibly powerful—because children are little sponges and will do what we do," says DiPietro.
4. Validate emotions
Toddlers may want things that don't make sense, and sometimes they simply lack the understanding of why things can't go their way. But even if you're annoyed (or suppressing the urge to crack up laughing at the occasional ridiculousness of a whiny tantrum), it's important to show your child that you're naming and taking stock of their feelings. "Labeling a child's emotions creates a sense of understanding and positive support," says DiPietro.
5. Always underreact
Have you ever gotten visibly upset over your toddler's whining, only to realize that your reaction made them complain or gripe even more? Your negative response can be fuel to the fire. Downplaying gracefully is the key to diffusing the situation, while simultaneously trying some of the suggestions above. "When we underreact to a child's whining, we're still providing reassurance and validation, but we're not necessarily staying in that cycle of dysregulation," says DiPietro. This segues nicely into the next tip.
6. Provide redirection
Unlike your tween or teen who might hold a grudge for weeks or months, toddlers are still in that delightful sweet spot where they can be easily distracted and don't mind having their attention directed elsewhere. Once you've let your child know you hear their frustration, it's time to move on. "Even a simple location change can help," says DiPietro. You can offer a new toy or try a different activity to shift their focus.
7. Consider basic needs
Of course, even the most enticing redirection plan won't work if your child is hungry, thirsty, tired or needs a diaper change. "Make sure you address these biological needs first," advises DiPietro. Edwards also suggests that parents look at the big picture to see if there are routine tweaks that might be helpful: "Look to see when the whining occurs and whether there are patterns. For example, does it happen between meals when blood sugar is low? Does it occur more when they get a poor night's sleep?" If you can identify a cycle, you might be able to improve your toddler's mood and curb whining by giving them them what their body needs (more sleep, more fueling food, etc.).
8. Take care of yourself emotionally
Just like the airline staff tells you to put on your oxygen mask before helping your child with theirs, you also want to take care of your own emotional needs so you can best address those of your child.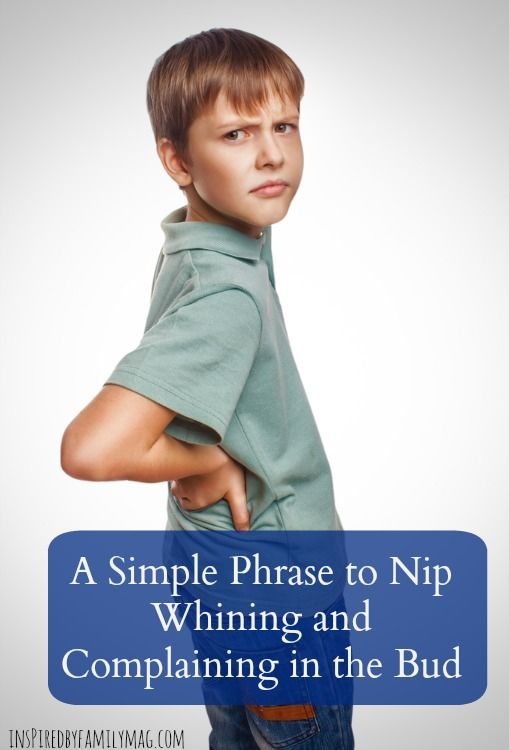 "Toddlers can be incredibly attuned to sensing the emotions of others, so we want to stay ahead of our emotions and notice when negative thought patterns creep in," says DiPietro. You can utilize tried-and-true techniques such as deep breathing, progressive muscle relaxation (best done when you have time to yourself) or the use of positive affirmations. It's also helpful to start to share these techniques with your child—again, that modeling comes into play. "I've seen kids as young as 4 use positive self-talk that has never been taught to them, but that they've picked up from their parents," she says.
What's more, rather than rushing to respond to your toddler's whining, take a moment to check in with yourself. "We can interrupt this knee-jerk negative reaction when we slow down," says Edwards. Dipietro calls this a "reverse time out," elaborating that a little physical distance can help. "Obviously this doesn't mean leaving your child in an unsafe situation, but if you can step away, try taking just a few minutes for some deep breaths before returning," she suggests.
Even if you employ all the proactive strategies and respond to behavior appropriately, whining will happen from time to time. It's true that life with a toddler can feel like an emotional rollercoaster ride, so remember to show yourself and your little one grace and compassion. This phase will pass.
About the experts:
Jill DiPietro, LCSW, is a licensed clinical social worker at Small Brooklyn Psychology in New York City. She specializes in the diagnostic evaluation and treatment of children and adolescents. She has an advanced clinical social work degree with a specialization in mental health from Columbia University and holds a certification in parent-child interaction therapy (PCIT) by PCIT International.
Martha E. Edwards, PhD, is the founder and director of the Center for the Developing Child and Family at the Ackerman Institute for the Family in New York City.
Please note: The Bump and the materials and information it contains are not intended to, and do not constitute, medical or other health advice or diagnosis and should not be used as such.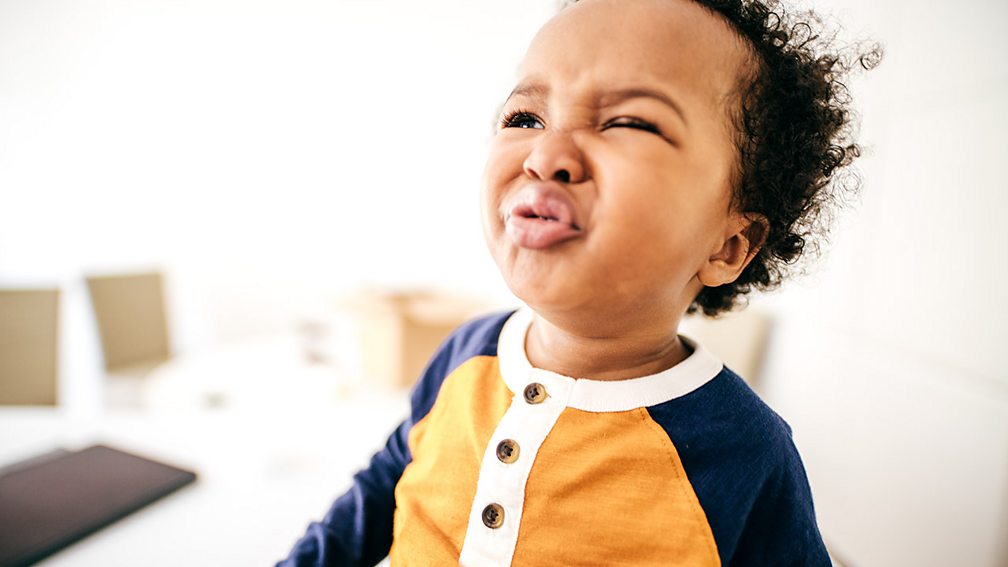 You should always consult with a qualified physician or health professional about your specific circumstances.
Plus, more from The Bump:
Toddler Discipline: Why Toddlers Act Out and What You Can Do About It
7 Weird Toddler Behaviors That Are Actually Normal
10 Best Toddler Cookbooks That Will Please the Pickiest Eaters
Tips on how to soothe a crying baby

Crying is a way for a child to communicate, but despite its naturalness, it is not out of place to try to calm a crying baby. It is logical that parents will have a question: "How to calm the child?" This may seem like a daunting task at times, but understanding the reasons will help you learn how to soothe a crying baby. Remember: you are doing great. We just want to give you some useful tips to help ease your worries.
If you have any questions or concerns about your baby's crying, seek medical advice. Sometimes crying can be a sign of an existing medical condition, so it's best to pay attention to any additional symptoms right away.
Why your baby is crying

Baby crying is not only natural but also expected, especially during the first three months of life. Babies usually cry for an hour every day for the first few weeks. At about six weeks old, your baby may cry for up to two hours a day, and from eight weeks on, again for about one hour a day. However, remember that all babies are different and cry differently! 1
Crying is a way of saying something is wrong. When it comes to learning how to soothe a crying baby, it's important to understand what exactly is causing her anxiety. Your baby may cry if: 1
he is hungry;
the baby is troubled by belching or bloating;
need a diaper change;
he wants to sleep;
wants to be picked up or rocked;
baby is hot or cold;
baby has colic;
feels uncomfortable: wants to roll over, presses on the diaper or clothes, or is disturbed by tight swaddling;
the baby is teething.
If your baby cries for more than three hours a day and more than three days a week, he may be suffering from colic. However, this is not a reason to panic, and there are several ways to soothe a child with colic. Find out here about colic, its symptoms, and how to soothe a baby with colic.
If you think reflux (regurgitation) may be the cause of your crying, you can learn more about the different types of reflux and how to manage it here.
Be sure to contact your child's doctor if your baby seems ill or has the following symptoms in addition to excessive crying: 1
fever;
shortness of breath or cough;
vomiting;
diarrhea;
rash;
crying worse when the child is picked up or moved;
increased irritability or lethargy.
How to soothe a crying baby

Once you have ruled out some potential causes of crying, you will have a better idea of ​​how to soothe your baby.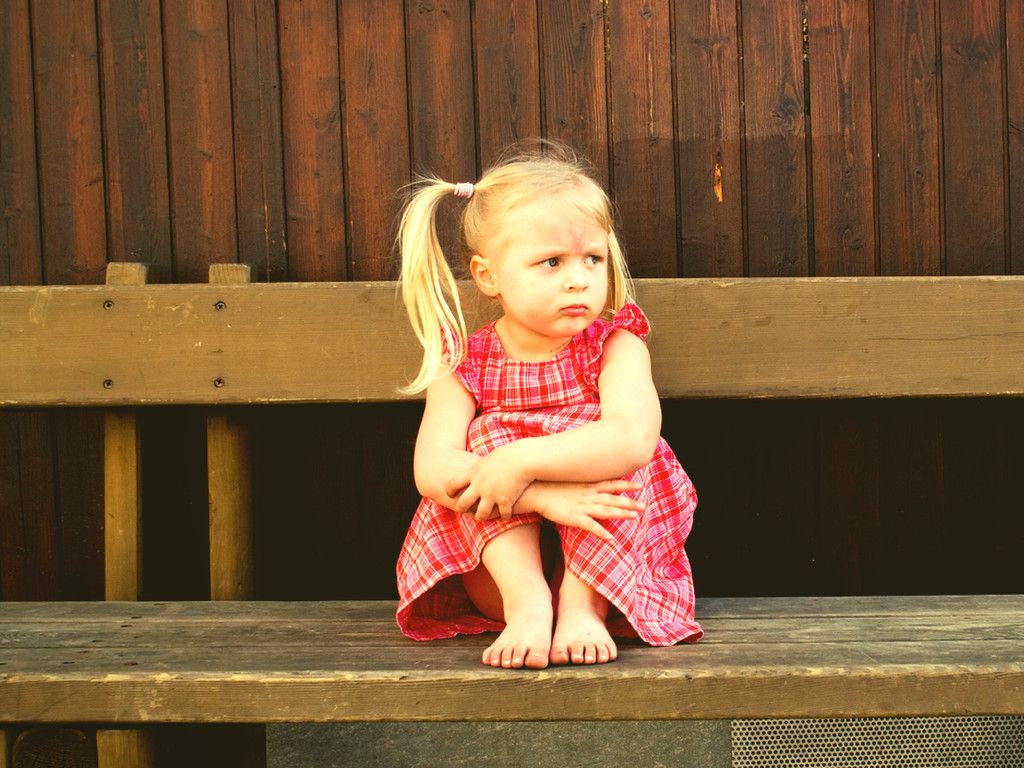 The most important thing to remember is not to get upset and stay as calm as possible.
Here are some tips and tricks on how to calm your baby: 2

1. Swaddle your baby.

One of the most useful techniques to soothe a crying baby is swaddling. When doing this, make sure that you do not cover the child's head and do not overheat him. Don't swaddle your baby too tight: swaddling too tightly can interfere with your baby's natural body position, breathing, and blood circulation: your baby may not like it, causing him to cry. Don't swaddle your baby when he starts to roll over, which usually happens around four months of age.
2. Hold the child in your arms and comfort.

When your baby is crying, it's natural for you to want to pick him up. And when your newborn cries for no reason, he probably wants to be picked up. If you're trying to calm your baby at night, try keeping him upright or in a rocking chair until he falls asleep.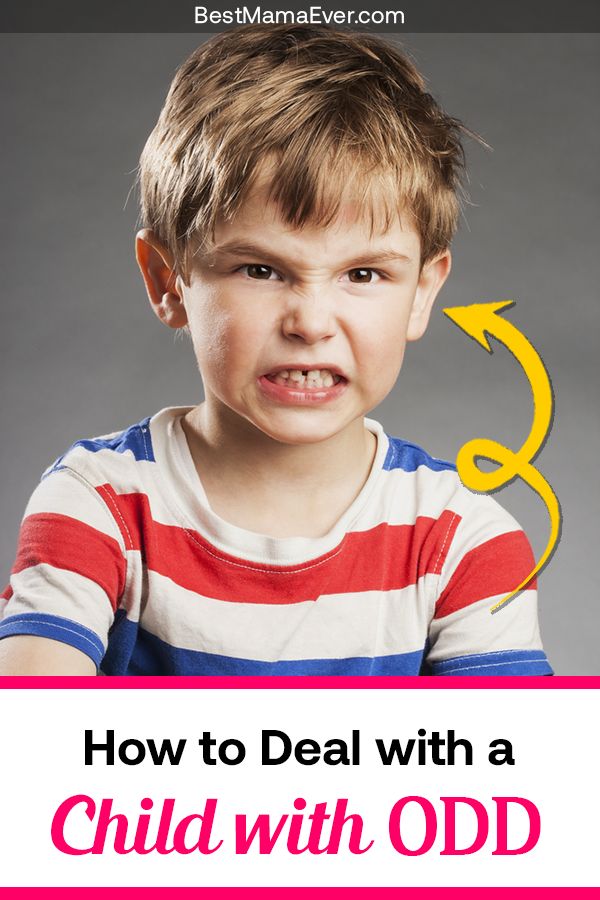 Any gentle strokes or vibrations can be very soothing. You can also give your baby an ultra soft pacifier, which is recommended for soothing newborns. This pacifier will help your baby feel comfortable and safe. 10 phrases that will definitely help calm a worried child.
It's no secret that when we hear our babies cry, we feel extremely uncomfortable. Just remember how anxious you get when your baby cries for no apparent reason.
We know that the main way a newborn communicates with the outside world is crying, and we regard crying as an indication that something needs to be "fixed" immediately. But as soon as a child begins to walk and talk, we expect him to express his emotions in the same way as we adults, and not in the way he used to do it always - that is, through crying.
What to say when a baby cries
Research shows that our brains are hardwired to respond immediately to a baby's cry, crying makes us alert and ready to help - and immediately! A crying baby triggers our "fight or flight" response, our heart rate increases and prompts us to take immediate action… even if the baby is not our own.
Therefore, we must respond to the crying of a child, but how?
A crying baby is not necessarily sad. For many toddlers, crying isn't always the result of sadness—it's just their way of processing any emotion. Babies may cry out of anger, irritation, excitement, excitement, confusion, anxiety, and even happiness. The trouble is that they may lack the verbal ability and awareness of their feelings to explain what they are experiencing. So when you ask them, "What happened?", you rarely get a productive answer. Saying "Don't cry!" or "Stop crying!", you only complicate your life.
You may think that by encouraging a child to stop crying, you are protecting him (and your heart) from pain, but when you tell your baby: "Stop crying!" or "Don't cry!", he only makes sure you don't understand how he feels. Therefore, his crying in response becomes even louder and more insistent.
Saying to a child: "Stop it!", you thereby inform him that his emotions are unimportant or have no right to exist.
No matter how trivial the reason for crying may seem to you, your inability to acknowledge how babies are feeling at the moment deprives both of you of the opportunity to learn how to experience and process emotions in a more positive way.
Our goal as parents and caregivers, no matter how difficult it may seem, is to develop the child's emotional self-regulation systems - but we can do this only when we show empathy and understanding.
As tempting as it may seem, don't distract!
For many of us, distraction is the main tool in our emotional arsenal. Having figured out how we can distract the baby from what caused crying, we can jointly stop it. We all waved our favorite toy in front of a tear-filled face or sang funny songs through our teeth in a moment of complete despair! Unfortunately, distraction robs us of the opportunity to connect with our child and teach them how to deal with their emotions. Of course, if the baby burst into tears because he fought over a toy with another toddler, distracting the child by offering him a replacement is a completely appropriate way.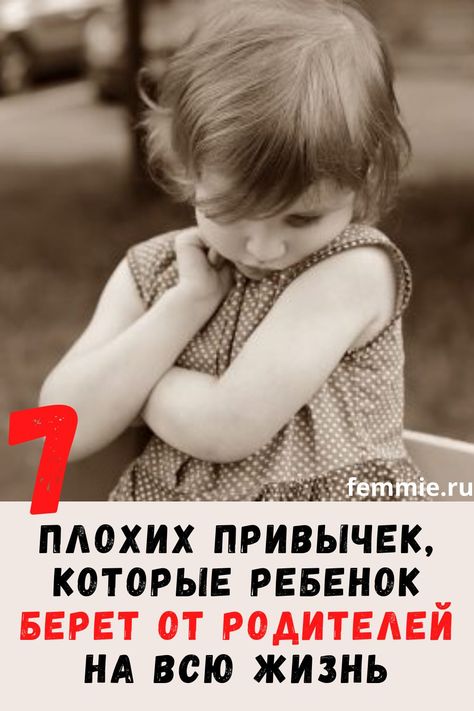 But if the baby is crying because you helped him tie his shoelaces and he wanted to do it himself, trying to distract him will only make him cry louder and more excitedly so that you can finally hear him.
Sometimes distraction works, but often only as a kind of "emotional patch". It cannot teach a child how to deal with a similar situation or emotion in the future.
What can I say?
The next time you encounter a baby crying, try to calm yourself first. If you are angry, irritated, or tense, anything you say will only increase your stress.
Take a deep breath or two, focus on what's going on in your body (your heart may be beating a little faster, your jaw is clenched, you may feel tension in your muscles), and when you're ready, speak in as low a voice as possible :
1. "I am on your side. I will help you". Even if the child says that he does not need your help, he wants to make sure that you are there when he needs you.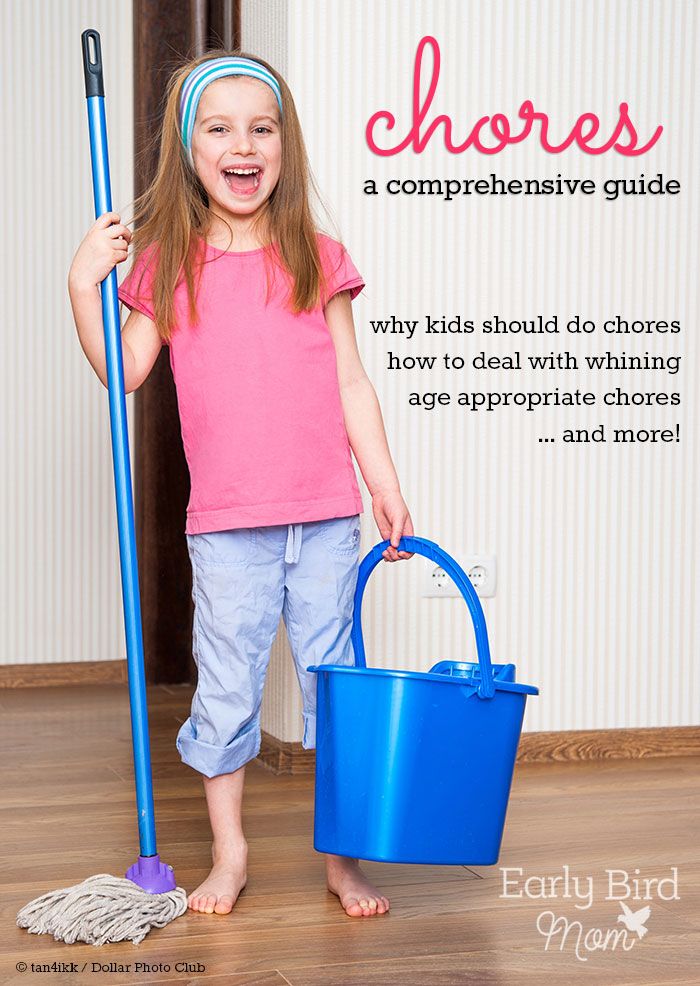 2. "I see that you are having a hard time." This simple phrase lets the child know that you hear, see and sympathize with him.
3. "I understand that you are upset / disappointed / sad / anxious / happy." After all, experiencing emotions is what makes us human!
4. "It was really sad/unpleasant/offensive." Recognize the event that caused the child to cry. This will help him understand what exactly triggered the negative reaction and figure out what to do next.
5. "Let's take a break." This will make the child understand that sometimes you need to leave the situation in order to calm down. The child may be tired or overexcited, or just need to calm down a little by sitting in a quiet, calm place before returning to what he was doing.
6. "I love you. You are safe." It strengthens the bond with the child, not separates you. He may hug you, snuggle up to you, or hold your hand to feel that you are actually helping him.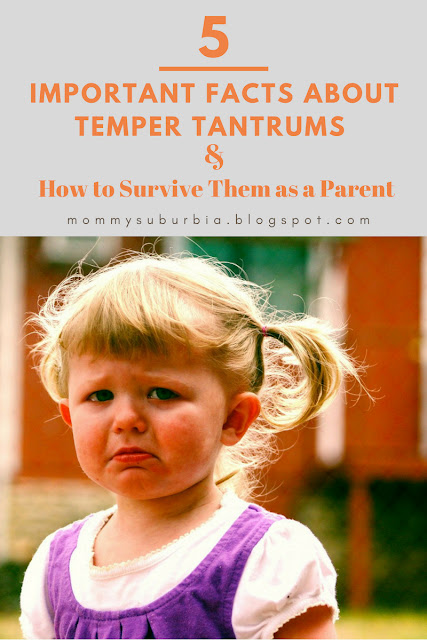 7. "Can I help you? / Do you want to try again?" Very often, when a child cries out of irritation, he needs either help to cope with the task, or try to do the task again, perhaps with outside help. Ask him, but don't order him, what he would like to do. This empowers your child by helping him feel important and significant.
8. "I can hear you crying, but I don't know what you need. Can you help me understand?" Even if the child cannot explain why he is crying the first time, your question will give him a chance to practice this.
9. "I remember when you…". Although this technique may seem like a distraction, helping the child remember times when he felt happy and at peace, it primes his brain for rational judgments. Trying to reason with a toddler who is in a highly emotional state is like negotiating with a tiny dictator. Children are not ready to listen to reason when they feel helpless, angry, sad, or exhausted.