How old does a child start kindergarten
Table 5.3. Types of state and district requirements for kindergarten entrance and attendance, waivers and exemptions for kindergarten entrance, by state: 2018
Table Archive
Table 5.3. Types of state and district requirements for kindergarten entrance and attendance, waivers and exemptions for kindergarten entrance, by state: 2018
Click for the newest version of this table.
State
Compulsory school age
1
Kindergarten
entrance age
 
State requires
district to
offer full-day
kindergarten
program
 
State requires
district to
offer half-day
kindergarten
program
 
State requires
attendance
 
United States2
†
 
†
 
17
 
28
 
18
 
 
 
 
 
 
 
 
 
 
 
 
Alabama
6
 
5 on or before 9/01
 
Yes
 
No
 
No
 
Alaska
7

 
5 on or before 9/01
 
No
 
No
 
No
 
Arizona
6
 
5 before 9/01
 
No
 
Yes
 
No
 
Arkansas
5
 
5 on or before 8/01
 
Yes
 
No
 
Yes
 
California
6
 
5 on or before 9/01
 
No
 
Yes
 
No
 
 
 
 
 
 
 
 
 
 
 
 
Colorado
6 on or before 8/01
 
5 on or before 10/01
 
No
 
Yes
 
No
 
Connecticut
5
 
5 on or before 1/01
3
No
 
Yes
 
Yes
 
Delaware
5 on or before 8/31
 
5 on or before 8/31
 
Yes
 
No
 
Yes
 
District of Columbia
5 on or before 9/30
 
5 on or before 9/30
 
Yes
 
No
 
Yes
 
Florida
6 by 2/01
 
5 on or before 9/01
 
No
 
Yes
 
No
 
 
 
 
 
 
 
 
 
 
 
 
Georgia
6
 
5 by 9/01
 
No
 
Yes
 
No
 
Hawaii
5 on or before 7/31
 
5 on or before 7/31
 
Yes
 
No
 
Yes
 
Idaho
7 by first day of school
 
5 on or before 9/01
 
No
 
No
 
No
 
Illinois
6 on or before 9/01
 
5 on or before 9/01
 
Yes
4
Yes
4
No
 
Indiana
7
 
5 on 8/01
 
No
 
Yes
 
No
 
 
 
 
 
 
 
 
 
 
 
 
Iowa
6 by 9/15
5
5 by 9/15
 
No
 
Yes
 
†
 
Kansas
7
 
5 on or before 8/31
 
No
 
Yes
 
No
 
Kentucky
6 by 8/01
 
5 by 8/01
 
No
 
Yes
 
No
 
Louisiana
7
 
5 by 9/30
 
Yes
 
No
 
Yes
6
Maine
7
 
5 on or before 10/15
 
No
 
Yes
 
†
 
 
 
 
 
 
 
 
 
 
 
 
Maryland
5
 
5 by 9/01
 
Yes
 
No
 
Yes
 
Massachusetts
6
 
Local Education Agency (LEA) option
 
No
 
Yes
 
†
 
Michigan
6 by 12/01
 
5 by 9/01
 
No
 
No
 
No
 
Minnesota
7
 
5 on or before 9/01
7
No
 
No
 
No
 
Mississippi
6 on or before 9/01
 
5 on or before 9/01
 
Yes
 
No
 
†
 
 
 
 
 
 
 
 
 
 
 
 
Missouri
7
 
5 before 8/01
8
No
 
Yes
 
No
 
Montana
7 by the first day of school
 
5 on or before 9/10
 
Yes
4
Yes
4
No
 
Nebraska
6 by 1/01
 
5 on or before 7/31
 
No
 
Yes
 
No
 
Nevada
7
 
5 on or before 9/30
 
No
 
Yes
 
Yes
9
New Hampshire
6
 
†
 
No
 
No
 
No
 
 
 
 
 
 
 
 
 
 
 
 
New Jersey
6
 
LEA option
10
No
11
No
 
No
12
New Mexico
5 by 9/01
 
5 before 9/01
 
No
 
Yes
 
Yes
 
New York
6
 
LEA option
13
No
14
No
 
No
15
North Carolina
7
 
5 on or before 8/31
 
Yes
 
No
 
No
16
North Dakota
7
 
5 before 8/01
 
No
 
Yes
 
No
 
 
 
 
 
 
 
 
 
 
 
 
Ohio
6
 
LEA option
17
No
 
Yes
 
Yes
 
Oklahoma
5
 
5 on or before 9/01
 
Yes
 
No
 
Yes
 
Oregon
6
 
5 on or before 9/01
 
No
 
Yes
 
No
 
Pennsylvania
8
 
LEA option
18
No
 
No
 
No
 
Rhode Island
6 on or before 9/01
 
5 on or before 9/01
 
Yes
 
No
 
Yes
 
 
 
 
 
 
 
 
 
 
 
 
South Carolina
5 before 9/01
 
5 on or before 9/01
 
Yes
 
No
 
Yes
 
South Dakota
6
 
5 on or before 9/01
 
No
 
Yes
 
Yes
19
Tennessee
6
 
5 on or before 8/15
 
Yes
 
No
 
Yes
 
Texas
6
 
5 on or before 9/01
 
No
 
Yes
 
No
 
Utah
6
 
5 before 9/02
 
No
 
Yes
 
No
 
 
 
 
 
 
 
 
 
 
 
 
Vermont
6
 
5
20
No
 
Yes
 
No
 
Virginia
5 on or before 9/30
 
5 on or before 9/30
 
No
 
Yes
 
Yes
 
Washington
8
 
5 on or before 8/31
 
Yes
 
No
 
No
 
West Virginia
6 prior to 9/01
 
5 prior to 9/01
21
Yes
 
No
 
Yes
 
Wisconsin
6
 
5 on or before 9/01
22
No
 
Yes
 
Yes
23
Wyoming
7 on or before 9/15
 
5 on or before 9/15
 
No
 
Yes
24
†
 
† Not applicable.
1 Specific date at which compulsory age is reached is included only if specified in statute.
2 The total reflects the number of "Yes" responses in the column.
3 Children must be 5 years of age on or before January 1 of the current school year.
4 Districts must offer either full-day or half-day kindergarten.
5 Children enrolled in preschool programs (4 years of age on or before September 15) are considered to be of compulsory school attendance age.
6 Or otherwise satisfactorily pass an academic readiness screening upon enrollment in grade 1.
7 School boards may adopt an early admissions policy.
8 Metropolitan districts can establish a policy that a child must be 5 on or before any date between August 1 and October 1.
9 Or otherwise be assessed as prepared to enter grade 1.
10 Districts may admit children aged 4-5, and they must admit children aged 5-6. The cutoff date must be after October 1.
11 The Abbott districts are required to offer full-day kindergarten.
12 Children are required to attend full-day kindergarten in the Abbott districts.
13 Students must be between the ages of 4-6.
 
14 Districts are required to offer full-day kindergarten in Syracuse, New York City, Rochester, Utica, Buffalo, Cohoes, Watervliet, and Yonkers school districts.
15 Children are required to attend full-day kindergarten in Syracuse, New York City, Rochester, Utica, Buffalo, Cohoes, Watervliet, and Yonkers school districts.
16 The initial entry point into school is kindergarten, but a principal may override this for an exceptionally mature student and place the child in grade 1.
17 Districts may adopt a resolution establishing August 1 instead of September 30 as the required date by which students must have attained the specified age.
18 Students must be between the age of 4 and 6. Minimum age for kindergarten entrance is 4 years 7 months before the first day of the school year.
19 All children must attend kindergarten before age 7.
20 LEA may require students admitted to kindergarten to attain the age of 5 on or before August 31 and January 1.
21 In the 2018–19 school year districts must offer prekindergarten to all children who are age 4 before July 1.
22 Kindergarten entrance age is 5 on or before September 1 for 5-year-old kindergarten, or age 4 on or before September 1 for 4-year-old kindergarten.
23 Children must attend in districts that offer kindergarten.
24 School districts must establish and maintain relationships with a district that offers one full-day kindergarten.
SOURCE: Education Commission of the States, 50-State Comparison: State Kindergarten Through Third Grade Policies, retrieved June 6, 2018 from https://www. ecs.org/kindergarten-policies/. Data Source.
Kindergarten in California - Elementary (CA Dept of Education)
This guidance material is designed to address several public school kindergarten issues: enrollment age, continuance, and extended-day kindergarten. Although the pertinent kindergarten statutes apply only to public schools, some private schools voluntarily adhere to the state kindergarten statutes, and this guidance may be of assistance to them. This information may also be helpful to parents and guardians, as well as teachers of preschool, kindergarten, and first grade.
Kindergarten Enrollment
Since school is mandatory for six year old students, parents and guardians of six year old students must enroll their children in school (Education Code [EC] Section 48200 ). Admission of age-eligible children must occur at the beginning of the school year or whenever the students move into the school district.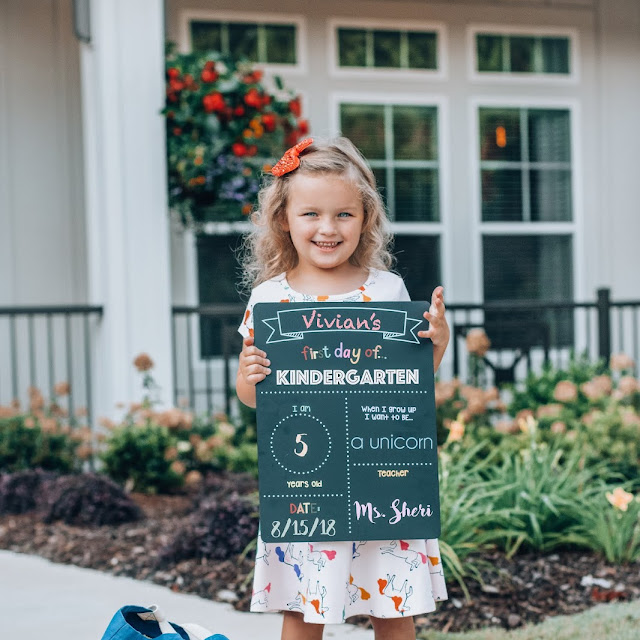 While local education officials may need a day or two to identify the particular assigned kindergarten classroom, no age-eligible child may be denied access to school by being placed on a waiting list. Although demographics and class size reduction restrictions may prevent parents/guardians from enrolling their children in the neighborhood school, the district must provide the name(s) of available schools. Parents/guardians may discuss school choice options with district officials. To help make placement decisions, parents/guardians may compare schools online at either Ed-Data or Data and Statistics. Both sites offer information on schools' demographics and characteristics.
Age-Eligible Children
Districts must admit children at the beginning of the school year (or whenever they move into a district) if they will be five years of age on or before September 1 (EC Section 48000[a]).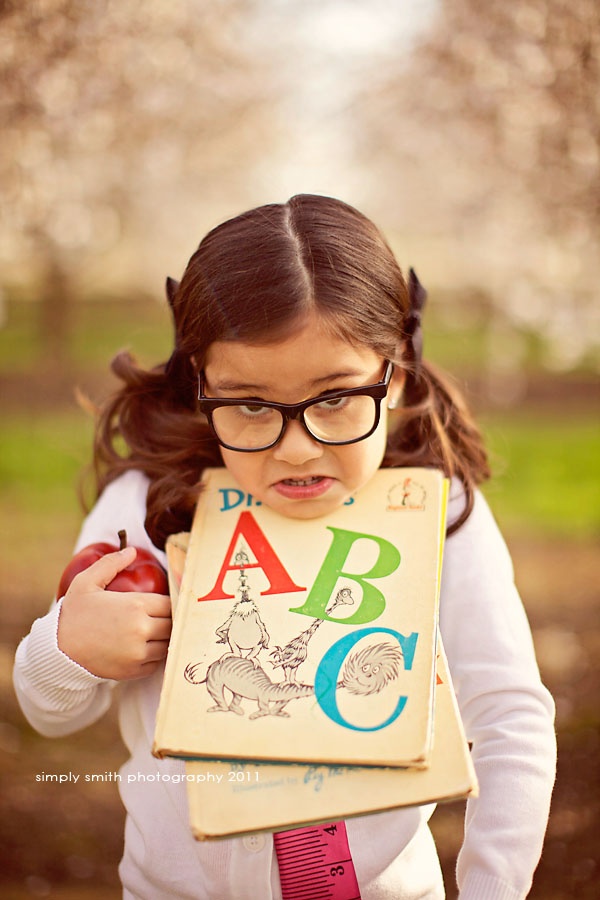 Children who are age-eligible for kindergarten may attend any pre-kindergarten summer program maintained by the school district.
Information about items constituting proof of age supplied by parent or guardian is found in EC Section 48002. Immunization requirements are found in Health and Safety Code Section 120325 and Section 120335 and on the CDE's Factbook Web page.
Early Admission for Under-Age Children to Kindergarten
Districts and CDE staff are frequently requested by parents/guardians to enroll children who are not age-eligible for transitional kindergarten, kindergarten, or first grade. The CDE has no authority to require districts to admit or accelerate under-age children. In addition to the laws mentioned above (in Age-Eligible Children), there is an additional local control option for admitting children to kindergarten. These children may not begin school at the beginning of the school year, but they must wait until their fifth birth date occurs (EC Section 48000[b]).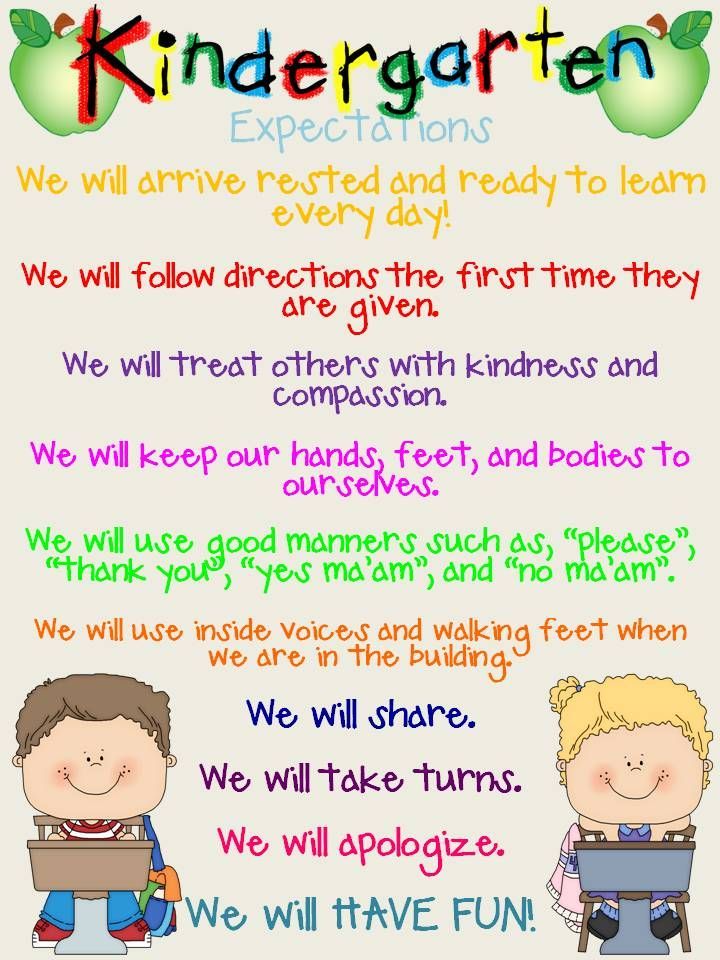 While EC Section 48000(b) allows a child to be admitted early on a case-by-case basis, districts offering this option to families would be wise to have local governing board-adopted criteria by which students are accepted. Some districts base early admissions on test results, maturity of the child, or preschool records in order to be consistent with the early admission policy and to avoid being challenged by parents/guardians of whose children were denied early admission. It is a local control decision how this is accomplished, whether it is in writing, and whether there is an appeals process. If these children continue in kindergarten past the anniversary dates of their admission, the school must have signed Kindergarten Continuance Forms on file to continue the children in kindergarten to the end of the school year, and to avoid jeopardizing audit findings and result in a loss of apportionment.

Private School Considerations: Private schools are not required to comply with the California statutes defining kindergarten.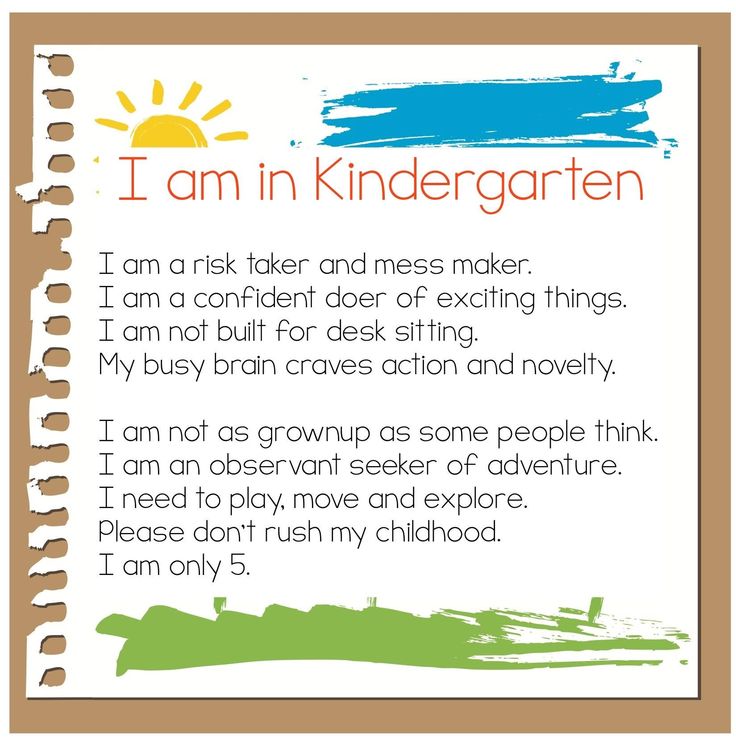 However, the California Association of Private Schools Organizations (CAPSO) indicates that many private schools do voluntarily follow EC sections referred to in this document. Public school officials may not automatically enroll those students, who attended a private school kindergarten, to first grade (see First Grade Enrollment below).
Kindergarten Continuance
Continuance is defined as more than one school year in kindergarten. EC Section 48011 requires a child who has completed a year of kindergarten to be promoted to first grade, unless the parent or guardian and the district agree that the child may continue in kindergarten not more than one additional school year.
A parent/guardian who agrees their child is to continue in kindergarten must sign the Kindergarten Continuance Form (PDF) (available translations). Failure to have signed forms on file may jeopardize audit findings and result in a loss of apportionment.
EC sections 48070-48070.5 set forth requirements for pupil promotion and retention (PPR). While kindergarten was not a grade level included by legislators, EC Section 48070.5(j) enables local boards to adopt additional PPR policies. Districts considering continuance of kindergartners may want to consider:
Reviewing current research;
Developing a plan to reduce the rate of continuance;
Improving the instructional program for students at risk of continuance; and
Monitoring the progress of schools in reducing continuance rates, including the differential effects of continuance for different ethnic groups, non-English-speaking children, and over-representation based on gender.
Section 3934, subdivision (b), located in Title 5 of the California Code of Regulations, states:
(b) No program utilizing consolidated application funds shall:
Create special tracks for the educationally disadvantaged;
Establish adjustment, pregrade, or junior grade classes for the educationally disadvantaged.
Current literature reveals that retention may have a negative effect on student achievement, school attendance, attitude toward school, and student dropout rates. The CDE points to the need for districts and school staff to provide interventions for students who are at risk of failure and to prevent the need for retention. Therefore, appropriate interventions should not be delayed for kindergarten students.
Transitional Kindergarten
Transitional kindergarten (TK) is the first year of a two-year kindergarten program that uses a modified kindergarten curriculum that is age and developmentally appropriate. Senate Bill (SB) 858 establishes the intent that TK curriculum be aligned to the California Preschool Learning Foundations and California Preschool Curriculum Frameworks developed by the CDE. Each elementary or unified school district must offer TK classes for all children eligible to attend. A child who completes one year in a TK program, may continue in a kindergarten program for one additional year.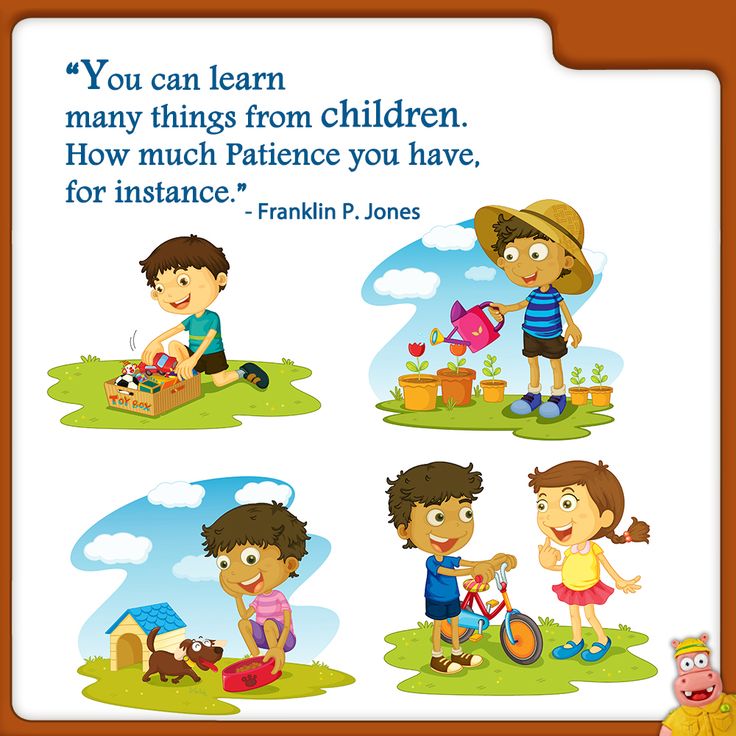 A Kindergarten Continuance Form is not needed for children who are age-eligible for TK. A child is eligible for TK if they have their fifth birthday between September 2 and December 2 (inclusive) and each school year thereafter (EC 48000[c]).
However, pursuant to AB 104, EC 48000(c)(3)(B)(i) a school district or charter school may, at any time during a school year (including at the beginning of the school year) admit a child to a TK program who will have his or her fifth birthday after December 2 but during that same school year, with the approval of the parent or guardian, if the governing board of the school district or the governing body of the charter school determines that the admittance is in the best interests of the child and the parent or guardian is given information regarding the advantages and disadvantages and any other explanatory information about the effect of this early admittance. If these children continue in kindergarten past the anniversary dates of their TK admission, the school must have signed Kindergarten Continuance Forms on file to continue the children in kindergarten to the end of the school year, and to avoid jeopardizing audit findings and result in a loss of apportionment.
Average Daily Attendance (ADA) can be claimed for these students once they attain the age of five (EC 48000(c)(B)(ii)).
Extended-Day Kindergarten
Extended-day kindergarten (EDK) is defined as a class, taught by the same certificated staff member, that exceeds the four-hour maximum number of school day minutes. In some districts, EDK is the same length of day as that for older elementary students. While local educational agencies (LEAs) do not receive additional apportionment funds to lengthen the kindergarten day, there is a growing interest in this topic. In 2009, about two thirds of United States kindergarten children attended full-day classes; in California, the percentage of students in full-day classes increased by 43%. For further information, visit The Public Policy Institute of California Web site on Full-Day Kindergarten in California (PDF). Educators may wish to extend the kindergarten day for a number of reasons, including the following:
To improve the educational program
To provide more time for the teacher to get to know each child
To encourage children's maximum social, emotional, physical, and academic growth
To address transportation issues related to district bus schedules
To address parental/guardian needs for child care
EC sections 46110-46119 detail the minimum and maximum lengths of the school day for kindergarten and other elementary grade classrooms.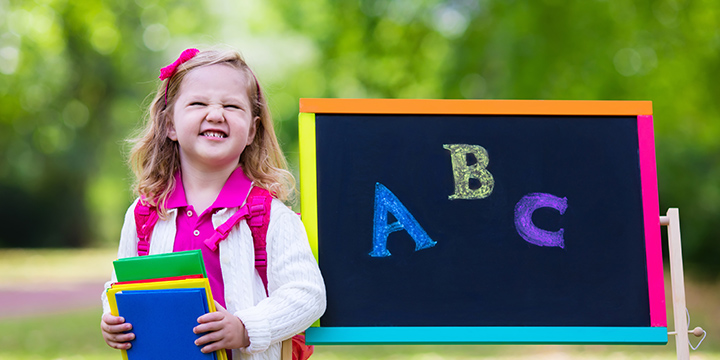 The maximum number of minutes for kindergarten is four hours, (EC Section 46111), excluding recess. However, recess time may be counted as instructional minutes, at the district's discretion, if teacher supervision occurs.
EC Section 8973 allows schools to offer EDK if both of the following conditions are met:
The kindergarten program does not exceed the length of the primary school day, and,
The extended-day kindergarten program takes into account ample opportunity for both active and quiet activities with an integrated, experiential, and developmentally appropriate educational program.
To establish EDK, districts should adopt a formal policy in keeping with an Early Primary Program (EC sections 8970-8974). They may also consider the implications of curriculum and instruction changes, class size reduction, facilities, parental/guardian issues, potential bargaining unit agreements, and fiscal considerations.
Districts may also carefully evaluate lengthened programs to determine if children are benefiting in all domains (academic, social, emotional, and physical).
First Grade Enrollment
California law requires a child to be six years old on or before September 1 for the 2014–15 school year and each school year thereafter to be legally eligible for first grade EC Section 48010.
A child who was legally enrolled in an out-of-state kindergarten for one school year (using that state's requirements), but who does not meet California age eligibility for first grade, may, with parental consent, be enrolled by the district in first grade (EC Section 48011).
A child who was not age-eligible for kindergarten (that is, the child turned five after September 1 in the 2014-15 school year or thereafter) and who attended a California private school kindergarten for a year is viewed by the CDE as not legally enrolled in kindergarten, pursuant to EC Section 48000 requirements.
Therefore, this child, upon enrollment in public school, is enrolled in kindergarten, assessed, and may (but is not required to) be immediately promoted to first grade if the child meets the following State Board of Education criteria, pursuant to Title 5, Section 200:
The child is at least five years of age.
The child has attended a public school kindergarten for a long enough time to enable school personnel to evaluate the child's ability.
The child is in the upper 5 percent of the child's age group in terms of general mental ability.
The physical development and social maturity of the child are consistent with the child's advanced mental ability.
The parent or guardian has filed a written statement with the district that approves placement in first grade.
A statement, signed by the district and parent/guardian, is placed in the official school records for these five-year-olds who have been advanced to first grade (EC Section 48011).
This action prevents a subsequent audit exception for first grade placement of an age-ineligible student.
Considerations. Young children who are placed in kindergarten or first grade may feel stress as they try to achieve academic expectations and relate to older children. Parents/guardians and early childhood educators are the best judges regarding what may be gained by acceleration and whether it is worth the price. CDE recommends that educators and district employees explain to parents/guardians of under-age children the following:
The academic, social, physical, and emotional readiness required for kindergarten or first grade
The rigorous nature of the academic standards
The potential for harm to a child's disposition to learn by inappropriate acceleration, and,
The important concepts, skills, and knowledge imparted at each stage of a child's education, including preschool.
Often it is helpful if school or district staff members arrange for parents/guardians to read content standards for kindergarten through first grade, visit classrooms, and observe instruction. Districts may provide additional information for parents/guardian.
Transitions to Elementary School
Helping children get a good start in school is important to families, teachers, and children. Transition plans are required by the federal No Child Left Behind Act of 2001. Title I, Part A, Section 1114(b)(1)(G) of the Act requires Schoolwide Projects to plan children's transitions from early childhood programs to local elementary school programs. Section 1115(c)(1)(D) of the Act requires Targeted Assistance programs to assist preschool children in their transitions to elementary school. Head Start programs are also required to plan transitions and share relevant child-centered information (Section 642A of 42 U.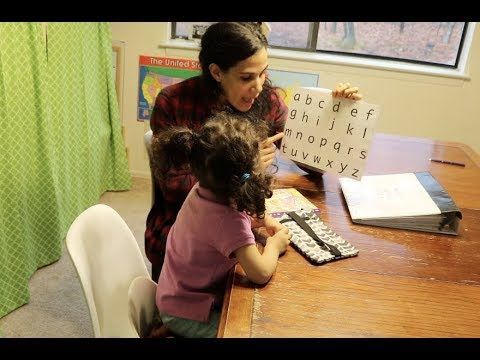 S.C. 9837A). Students with exceptional needs are also provided appropriate transitions, pursuant to EC Section 56445.
A state law offers an additional opportunity for preschool and elementary educators to help children transition to school. The California Preschool Transfer Act of 2001 (Assembly Bill 1539, Chapter 629, Statutes of 2001) requires state-funded preschools to provide to the parent/guardian(s) developmental and any other information deemed beneficial to the child and public school teacher (see EC sections 56435, 56449, and 58930). If parents/guardians authorize it, preschools may provide this information directly to the schools.
Note: The guidance in this document is not binding on LEAs or other entities. Except for the statues, regulations, and court decisions that are referenced herein, this document is exemplary, and compliance with it is not mandatory. (See Education Code Section 33308.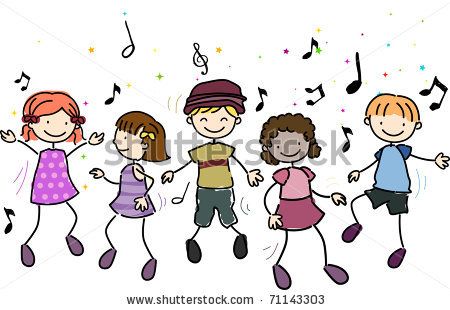 5.)
---
California Department of Education Resources
| Name | Contact | Topic |
| --- | --- | --- |
| Early Education Division | | Preschool; TK and kindergarten technical assistance |
| DataQuest | https://www.cde.ca.gov/ds/ad/dataquest.asp | Access to a wide variety of reports |
| School Fiscal Services Division | | Average daily attendance; fiscal reports; apportionment; audits |
| Child Development Management and Information System (CDMIS) | [email protected] |   |
Resources Cited
CDE Press 1999. First Class: A Guide for Early Primary Education. Sacramento, CA, Department of Education.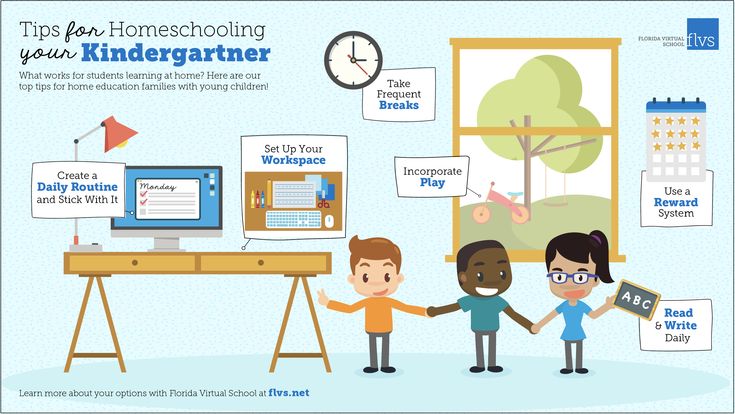 Developmentally Appropriate Practice in Early Childhood Programs, Rev. Ed. 2009. Sue Bredekamp and Carol Copple, Eds. Washington, DC: National Association for the Education of Young Children.

Questions:   Early Education Division | [email protected]
Last Reviewed: Tuesday, January 11, 2022
At what age children are sent to kindergartens - when is it better to let a child go and at what age can one go to school
When is it better to send a child to kindergarten
development, nurseries and other institutions where you have to leave the baby for a few hours or a full day. On the other hand, not everyone is spoiled by grandmothers who are burning with the desire to devote themselves to their grandchildren, but the need to earn money and provide for the family remains. The dilemma is solved in different ways.
The peculiarity of joining a team is a too abrupt change in schedule and social circle.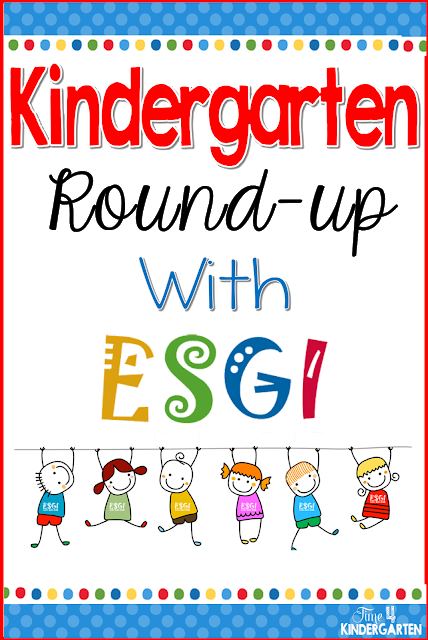 It's good if mom or dad can not work or take a vacation for 1-2 months to spend more time with the baby and follow the principle of gradualness, when the child is first left in the group for 1 hour. Then for 2 and so bring to a full day. At this point, colds may become more frequent and not all of them will be caused by an infection or a virus. Psychosomatic reasons are also possible.
At what age do children enter kindergarten
The optimal interval is from 1.5 to 3 years. Previously, many have not yet formed a set of simple self-service skills. Later, the habit of being in the center of attention of the family already appears, which makes it difficult to adapt.
It is also important to look at psychological readiness. It occurs in babies at different times. There are those who are already at 1.3 closely at home and in some cases even this option is considered. If a three-year crisis has begun, then it is wiser to wait six months until the ability to negotiate and concede returns, and then plan the date when to go to kindergarten for the first time.
If circumstances permit, it is better to start visiting from the last month of summer and smoothly enter the autumn off-season. So there will be fewer diseases, and more positive emotions from the new place and the company of peers.
Age characteristics of children
Most preschool institutions have the right to accept a pupil from the age of 1. But most often, beginners come to the second younger group, from 3-4 years old, and there is a logical explanation for this.
Babies do not strive for communication, they need only knowledge of the world around them and reliable hugs from their parents. They do not yet have a desire to expand this safe circle, kids do not feel the need to share and generally perceive their peers as fun toys.
By the age of 3, self-awareness as a person comes, conscious desires appear, the concept of compromise, curiosity gradually arises in relation to peers, attempts to establish a dialogue.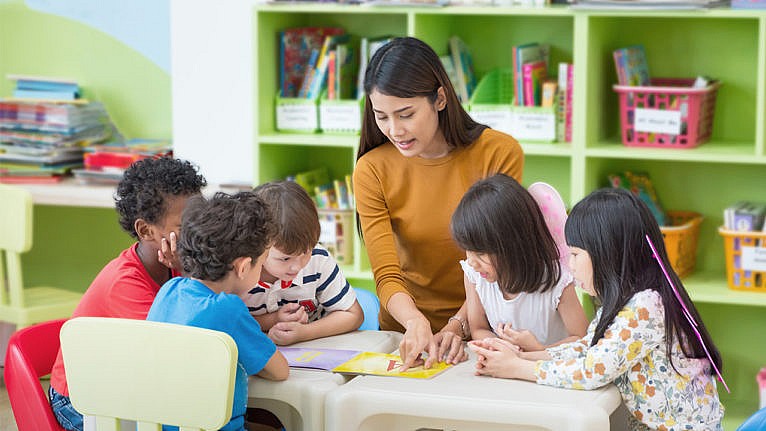 Speech is developing, there is a good vocabulary, a craving for story games is visible.
The older the child, the wider his interests and these natural impulses cannot be restrained. It is necessary to provide him with a field of activity, a developing environment, and usually this happens by 3-4 years. This interval is considered the most successful for adaptation to new conditions.
How to understand that a child is ready for kindergarten
There are a number of signs indicating that the time has come:
basic self-care skills have been formed;
there is a clear concept of "one's own - someone else's" in relation to things;
there is a need to engage in independent activities;
calmly tolerates the absence of parents nearby;
have an interest in classes.
The moral aspect must be taken into account. With all the difficulty with places in groups, you need to listen to the opinion of the baby.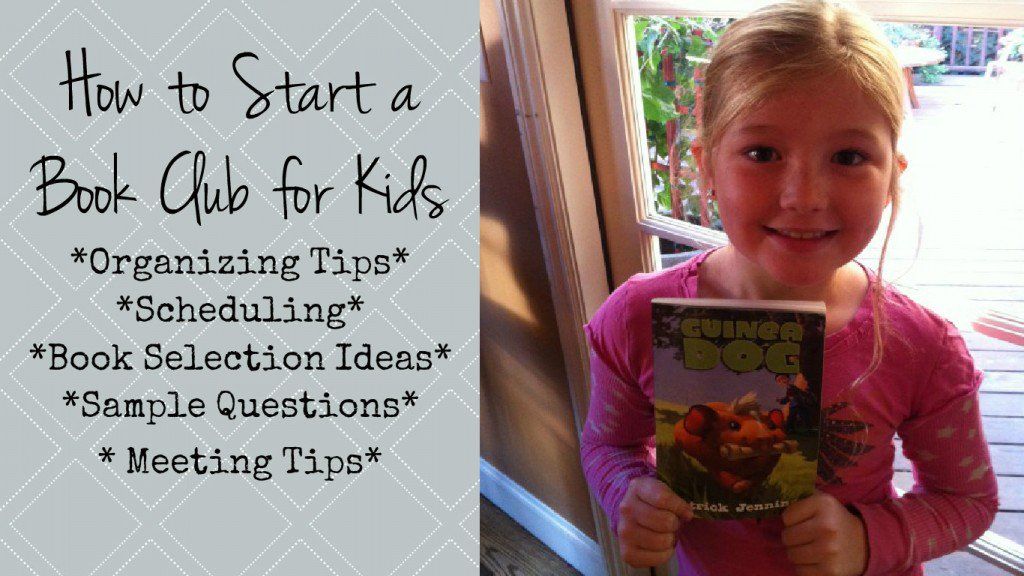 If he categorically does not want to stay, does not allow the teacher to come to him, then he will have to postpone the first visit or find another institution. Children feel a lot on an intuitive level, and in order to avoid future problems, it is better to listen to your child.
How to prepare for kindergarten, if it's still too early
The work is to be systematic and at once on 2 levels: domestic and psychological. In the first case, everything is quite simple - you need to learn how to dress, ask for a potty, recognize your things, and eat carefully. In the second, if a small homebody grows up, then visit the playground more often, go to visit, gradually forming the skill of communicating with unfamiliar people. When hyperactivity and incontinence is observed, it is necessary to show that others experience the same emotions as he does, have their own desires and needs, and this will have to be taken into account.
It is useful to establish a clear daily routine at home, introduce them to story games, periodically do simple crafts together, and collect constructors.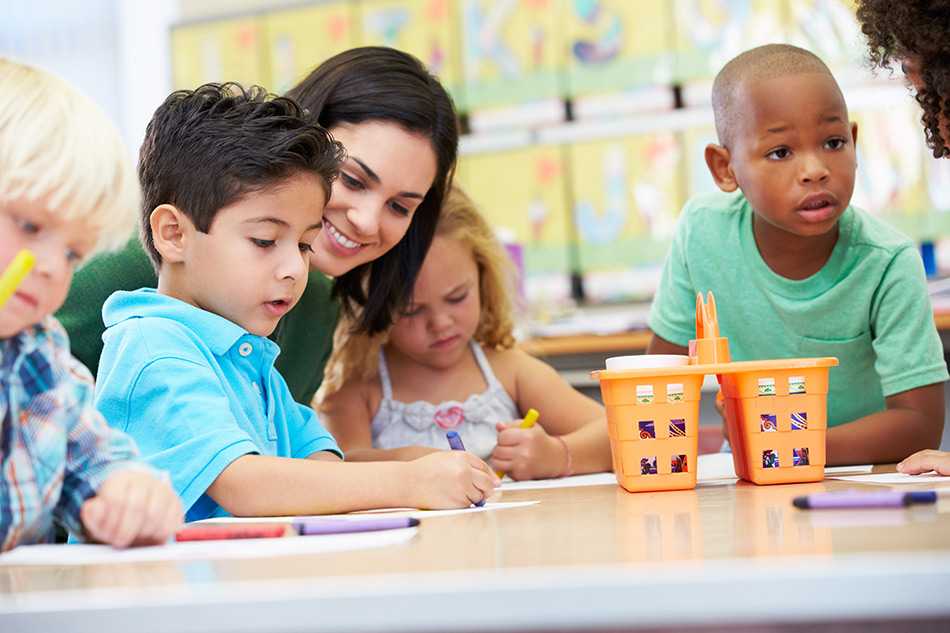 And also create a positive impression by talking about interesting holidays, friends who will certainly appear, joint and fun walks.
Which kindergarden to choose: private or public
Against the backdrop of a total shortage of places around, a large selection of non-state educational institutions, including pre-school ones, has appeared. They offer a lot of interesting programs, individual development and other bonuses, but require the financial solvency of the parents. The municipal option is much more economical, but it has its advantages and disadvantages. This aspect must be thought out in advance, weighing your desires and possibilities. It is also important to look at possible options and find out how the groups are equipped, what qualifications the educators have, whether there is a psychologist and physical education instructor on staff, whether the quality of food meets accepted standards.
State kindergarten
Its main advantage is accessibility.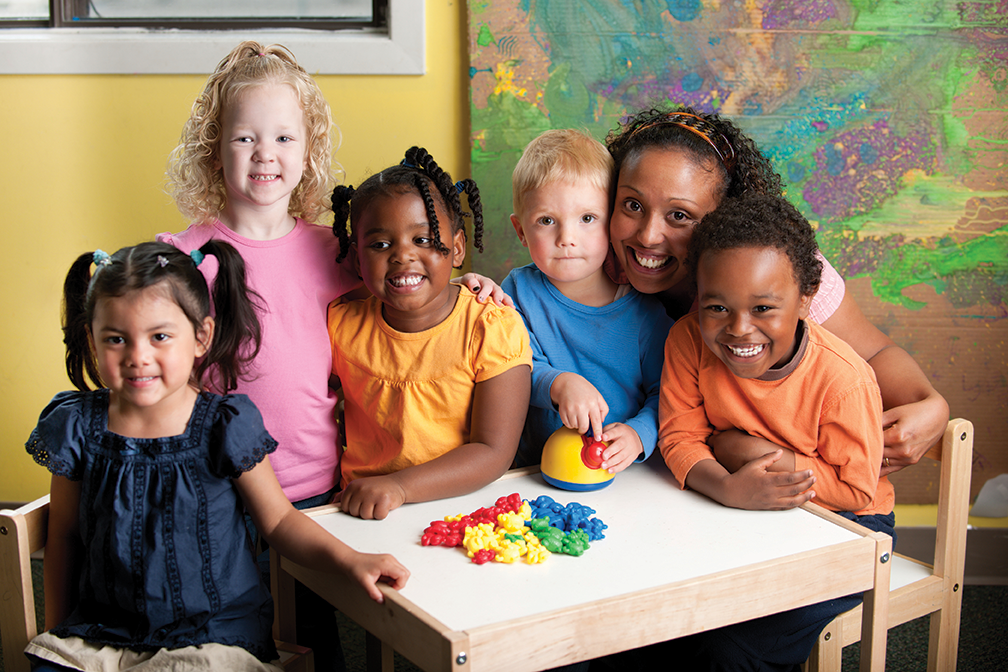 You can stand in line literally in the first days after the birth of a child. The system of work of the institution has been worked out for decades. Benefits:
Full compliance of conditions with the requirements of the SES, Rospotrebnadzor and other regulatory authorities;
low pay;
developmental programs are developed taking into account the subsequent transition to school, guarantee training at a general level;
balanced nutrition;
the regime of the day is observed strictly;
the staff must have a nurse and a psychologist;
offers additional classes for the disclosure of creative data.
Having found out at what age children go to kindergarten and specifying how pupils are admitted in accordance with the charter, you can slowly prepare the child, walk several times to the walking area, watch how others play, accustom him to the idea that there good and he will be happy.
Disadvantages are a large number of groups, sometimes up to 30 people, an average system of development with a focus on mass character, problems with staffing.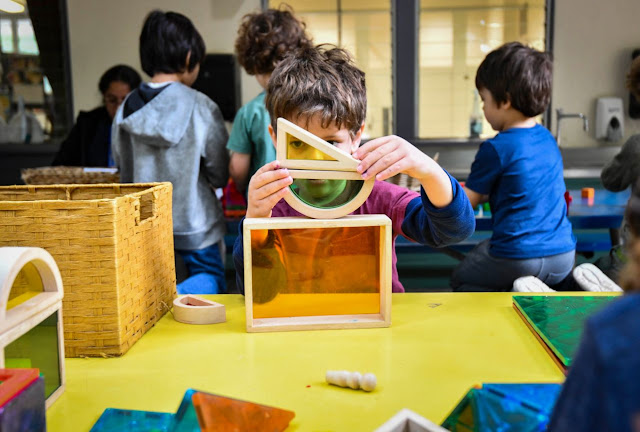 Private kindergarten
Children are accepted here from a very early age, their number is small, so an individual approach to each is implemented. The undoubted advantage is modern equipment, bright design of the playing area, developing programs using author's methods. You can choose several types of activities, forming a personal vector with an emphasis on the area of ​​interest to the child at the moment. The food is more varied, but within the limits recommended by nutritionists by age.
When visiting, you can choose the hourly option or the full day with daytime naps. In short-stay groups, they are guided by a busy work schedule, with obligatory game minutes and free creativity time.
Many consider the high cost of services and the lack of regular control by inspection bodies to be the main disadvantage.
The positive aspects of the kindergarten
A person cannot exist outside of society, therefore, it is necessary to form the skills of a good neighborhood with peers from an early age, so that a boy or girl can easily find a compromise, learn to act in a team, be responsible for their actions without discounting age and privileged position in the family.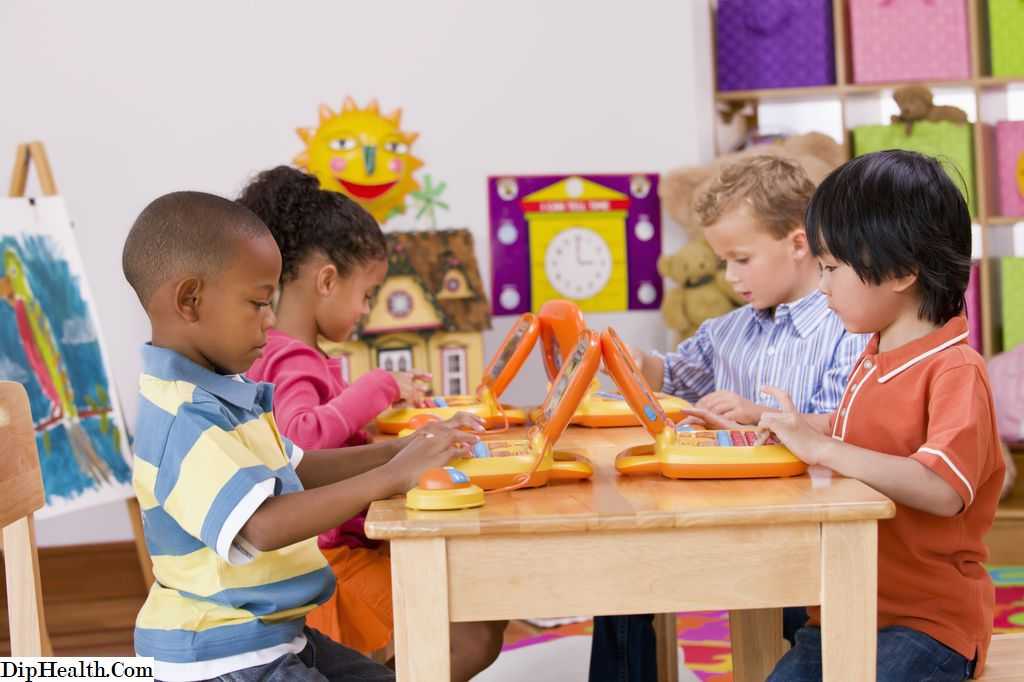 It is these tasks, along with systematic development, that are considered the main ones in a preschool institution, regardless of its form of ownership.
Rules and boundaries
When discussing with relatives at what age to send a child to kindergarten, it is necessary to take into account that there are rules of behavior for pupils. For those who have formed the habit of getting their way with screaming and tantrums, adaptation will be difficult. It is worth acquainting the baby in advance with the fact that not everything will be according to his desire, you need to focus on others. It is also important to tell that in the garden there is a daily routine and an algorithm for conducting classes in which it is required to fulfill the requests of the teacher.
A sense of collectivism
A very useful skill that allows you to calmly enter any circle in the future without experiencing much stress from changing conditions. Toddlers gradually master the art of negotiating, playing together, giving in to another.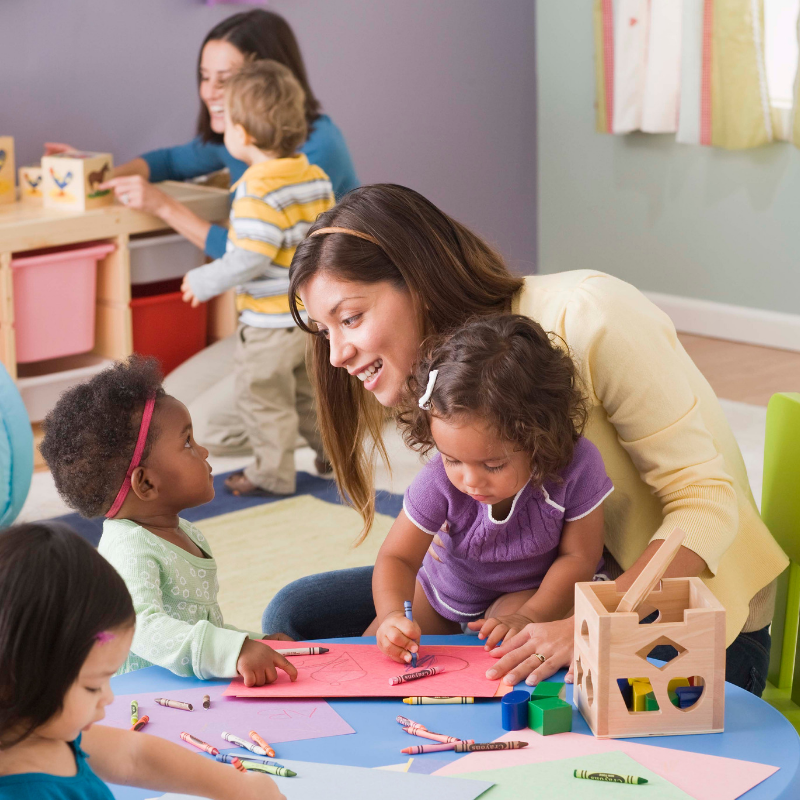 Parents should pay attention to the fact that the desire to "be with everyone" does not develop into dependence on someone else's opinion. And this is already the task of the family - to teach, without violating the general order and not to the detriment of others, to defend their point of view, giving arguments.
Motor activity
A modern child begins to understand gadgets much earlier, ignoring the need for walks and communication. There is a clear daily routine and a considerable place is given to sports games, musical and rhythmic entertainment, and recreational activities. Hypodynamia does not threaten. For those who have energy in full swing, you can choose a sports or dance circle. They work in most kindergartens of any type.
Daily routine
It can be argued that it is not needed and considered as a restriction of freedom. But a clear routine is necessary for babies and older children to maintain health, as periods of activity alternate with rest and quiet games.
Food is taken on time, walks and activities are distributed taking into account age characteristics. Daily adherence to the schedule keeps the child's physiological, psychological and emotional state normal, especially if he is hyperactive and constantly aroused. Gradually, his tension is removed, and his behavior stabilizes.
Preparing for school
Continuity in learning is necessary for a smooth transition to the next stage of development. Ensuring family adherence to this principle is difficult. In kindergarten, it is the foundation. That is why kids, moving from one group to another, master more and more complex skills, based on the experience gained earlier.
They broaden their horizons, learn to communicate on various topics, master new skills. The work is carried out on the basis of the approved educational program.
Order and manners
A well-mannered person greets guests, thanks for their help, uses the whole arsenal of polite words, knows how to behave at the table and put his things away.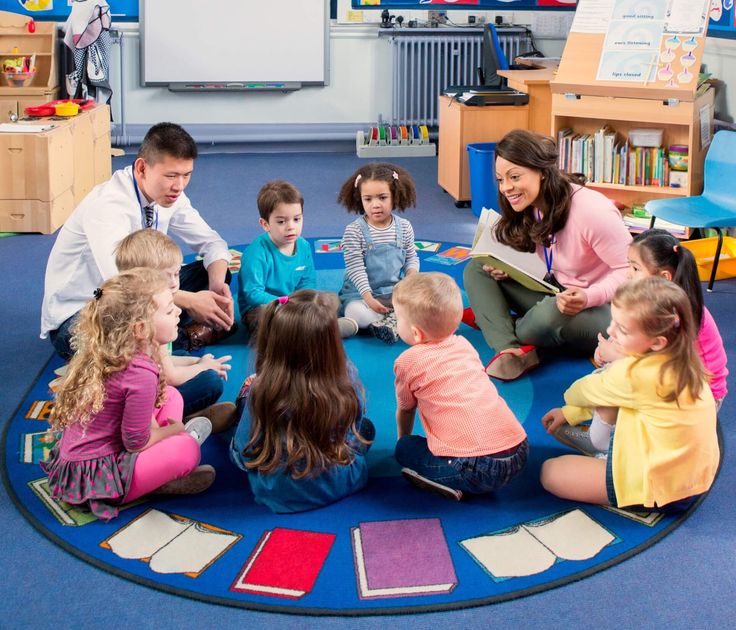 Educators teach this from the first days, and the child will feel confident in any society.
Negative aspects
Some parents are categorically against the pre-school institution, arguing that:
children get sick more often;
have a hard time being separated from loved ones;
do not eat the dishes offered for breakfast;
unreasonable whims begin and behavior worsens;
not quite decent words slip through the speech.
At the same time, providing a baby with greenhouse conditions at home means dooming him to severe stress when faced with the realities of life. Knowing what disadvantages can be when visiting a kindergarten, you can try to minimize the consequences.
Separation from family
The absence of a mother or father nearby is hard for some children. The educator, with a group size of 25-30 pupils, is not able to give everyone as much attention as he had previously received at home.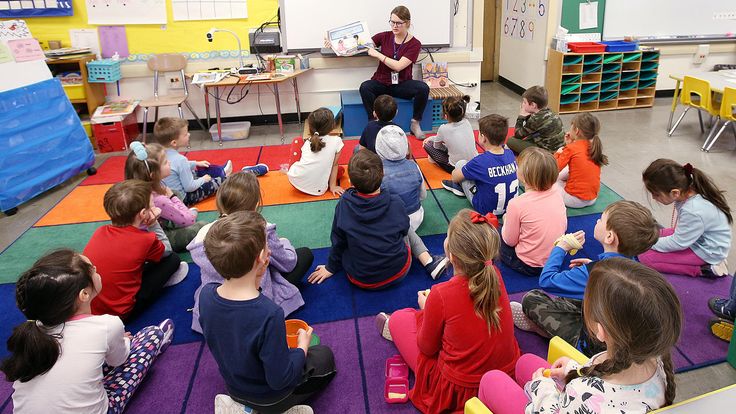 If this state of affairs is too hard to bear, it is worth postponing visits to the preschool.
Also, the baby will inevitably demand independence. So that he does not receive negative emotions again, it is advisable not to limit his communication only to his inner circle. You need to accustom to the kindergarten gradually, adding the time spent by 1-2 hours as you adapt in the team.
Lack of development of the child's individuality
With a large number of children, it is really difficult to ensure the full disclosure of talents and abilities. Programs are compiled with a focus on average age data. The main task is to create a stock of basic knowledge and skills.
On the other hand, nothing prevents parents from simultaneously enrolling a child in an art, sports or music school, attending theaters and exhibitions with him, Sunday creative studios for preschoolers.
A bad example of other pupils
It is unlikely that parents will be pleased with the replenishment of the heir's vocabulary with obscene words or an attempt to clean his nose with his finger.
Bad habits are formed instantly, but there is reason to talk about it, to discuss whether it is worth imitating a playmate in everything or having your own opinion, adhering to it.
Frequent morbidity
Questions about when you can go and at what age to send your child to kindergarten, it is better for parents to decide, based on the condition of the baby. But at any age, when conditions change, his immunity inevitably decreases, and the reason here is not only in the cool air in the bedroom or not wearing a scarf for a walk. The diet, daily regimen is changing, there is also an emotional component. You can help by hardening, increasing the share of vegetables and fruits in the menu, and, of course, parental love.
Food problems
Every family has its own taste preferences and favorite dishes. But the diet in kindergarten is compiled taking into account the recommendations of nutritionists, and the pupil does not always like it. There are also personal whims.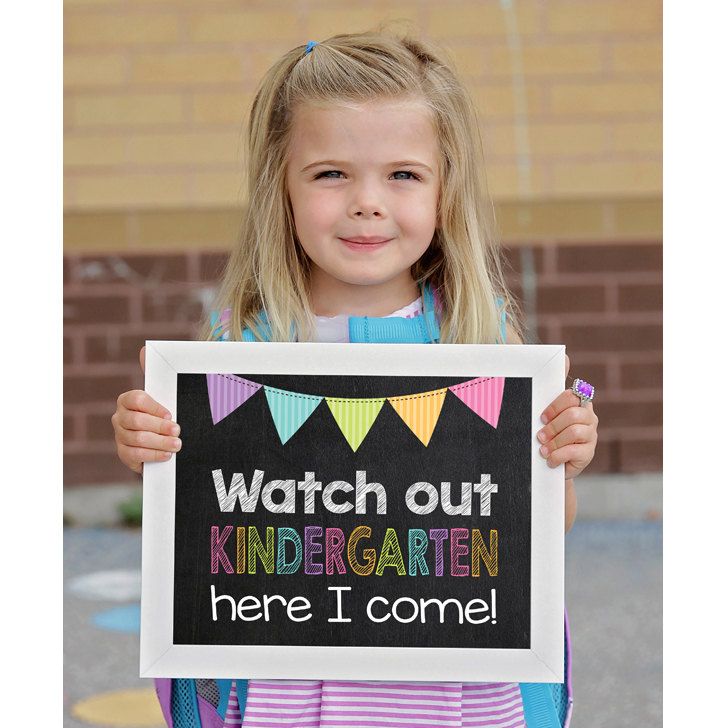 They gradually cease when the spirit of collectivism kicks in. Seeing that the others dine with appetite, the child also decides to try what was offered.
If you have an allergy to certain foods, you must inform the nurse in advance. Other side dishes or drinks are prepared for such children.
Personnel problems
Unfortunately, the prestige and salary of an educator are not as great as we would like. Most of the graduates of the departments of preschool education prefer to change their direction of activity immediately after the final exams. And often this is the most talented category. When choosing a kindergarten and a group, pay attention to the personality of the teacher, or rather, introduce the child to him and look at his reaction. If he stretched, then everything is in order. In case of a sharp refusal to communicate, it is better to look for another option.
Recommendations about when and at what age children most want to go to kindergarten can vary.
The main thing is that the baby is mentally prepared for the event, has the necessary household skills and strives for new experiences.
What is the best age to send a child to kindergarten
Is it best to send a child to kindergarten, and if so, when is the best time to do so? Many parents face this question, and it is often difficult to give an unambiguous answer to it. But at some point you still need to make a decision. We have prepared this article to talk about the pros and cons of kindergarten, how to understand whether the baby is ready for such changes in life, and also to help parents decide what age the child is most suitable to start attending kindergarten.
Kindergarten is a relatively recent "invention". The child's stay all day in a large children's team, also under the supervision of not parents or other relatives, but educators and nannies - strangers, in general, people. Therefore, kindergarten can cause serious stress in children. But in the realities in which we live, not all parents have the opportunity to stay at home with the baby for a long time without going to work.
The financial factor can play a significant role at the time of deciding whether to send the child to kindergarten. Often, parents strive to return to work as soon as possible, so they are looking for an opportunity to enroll a child in a kindergarten or nursery at 1.5 years old, and sometimes even earlier.
There is also a fairly widespread opinion that communication with peers and accustoming to independence and, on the other hand, to discipline and obedience should begin from an early age. Undoubtedly, the experience gained in kindergarten seriously affects the future life and development of the child, but it is worth remembering that even the most active, independent and sociable children under 3 years of age need parental attention and care as much as possible, and contacts with other children can be not very interesting yet.
Both supporters and opponents of the kindergarten as a phenomenon have weighty arguments in favor of their positions. The former emphasize the need for children to communicate with each other, to develop the ability to exist in a team, which will be useful to the child in the future.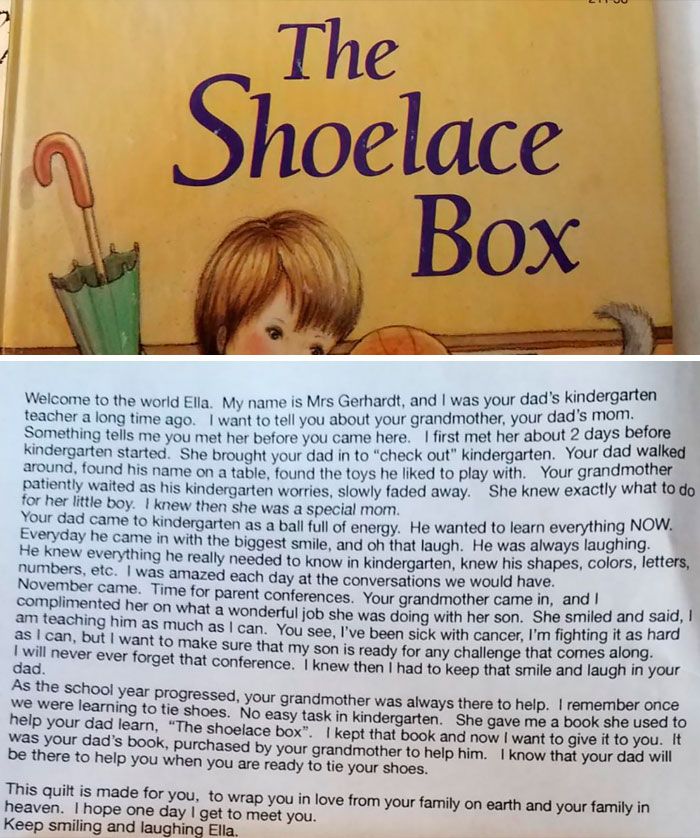 The second believe that the child is enough to communicate with relatives at home, and with peers you can contact on walks or circles, and then at school. In addition, the additional load on the baby's immunity leads to the fact that he is sick more often, and this fact can also cause anxiety for parents. Let's dwell a little more on the positive and negative sides of the kindergarten.
Pros
1. Socialization
The most important thing that kindergarten gives a child is the opportunity to be among peers, communicate with them, learn to coexist. The first friendship, the first conflicts and their resolution, the search for one's place in the team - all this will help to better build relationships with people in the future, first at school, and then in adulthood. Early experience of such interaction can be especially useful for the only child in the family, as well as for those children who communicate little with their peers for one reason or another.
2.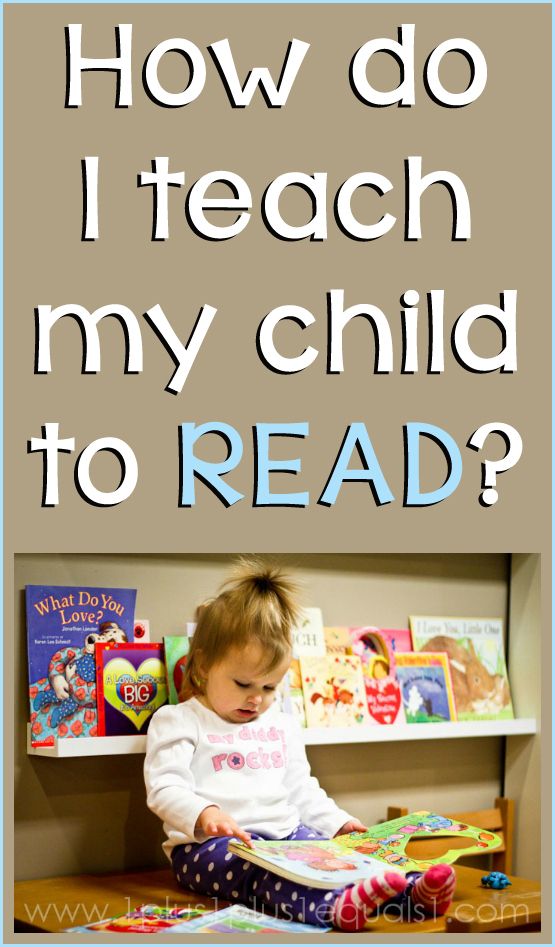 Development of speech skills

The second point logically follows from the first point - in order to communicate, one must speak. Often, it is during the period of attending kindergarten that a child experiences a powerful breakthrough in the development of speech. Mom and dad often understand their child without words, so he can try less to learn to speak clearly and correctly, not seeing the need for it. Contact with a large number of new people, as well as a variety of activities and activities in kindergarten will help the child learn to speak faster.
3. Independence
At home, the baby gets used to the fact that parents do a lot for him, so the desire for independence and the development of everyday skills can in some cases be somewhat inhibited. In a kindergarten, a child, of course, will not be left without help and support, but apart from the home environment, skills will develop faster. In addition, it may be interesting for a child to imitate more skilled peers, try to catch up with them and feel more mature.
4. Getting ready for school
Last but not least, attending a kindergarten is useful for a child as a preparatory stage before school. Homework can not always replace the varied and versatile program of preschool education, which is compiled for kindergartens by teachers and psychologists. In the kindergarten, the kid will not only gain new knowledge, but also learn perseverance and attentiveness, which will be very useful to him later, in the classroom at school.
5. Steady daily routine
The physical and mental state of the child largely depends on compliance with the daily routine. At home, it is not always possible to observe it, and if single violations of the regime do not bring harm, then the complete absence of a stable routine can be fraught with problems in the future. Kindergarten, on the contrary, is a territory where everything is subject to the regime. Meals at the same time, a very important daytime sleep for the child, mandatory physical activity and walks on the street - all this has a positive effect on the health of the baby, and also disciplines him and teaches him to be punctual.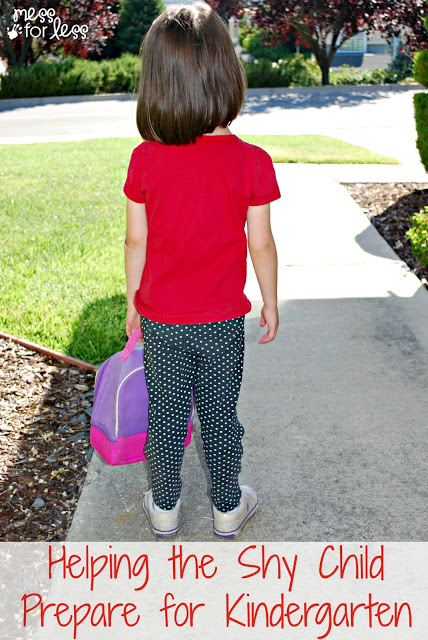 Cons
1. Frequent illnesses
Many parents, sending their child to kindergarten, are faced with the fact that the baby begins to get sick much more often, often the days spent in the kindergarten turn out to be almost less than those when the baby was unwell and stayed at home. This is how the reaction of children's immunity to a large number of new stimuli looks like, some time must pass for the adaptation period to pass, and children's health to improve. If possible, start attending kindergarten in the summer, as the maximum risk of getting sick is from October to April.
2. Stress
It is a big shock for a child to be separated from his mother for the whole day, a new environment, people who are unfamiliar at first - educators and group mates. The baby may become more nervous and moody, cry more often and sleep worse. For some children, the stressful state disappears quite quickly, others adapt to new conditions for a longer time, but, in any case, the child needs parental support and help even more than before.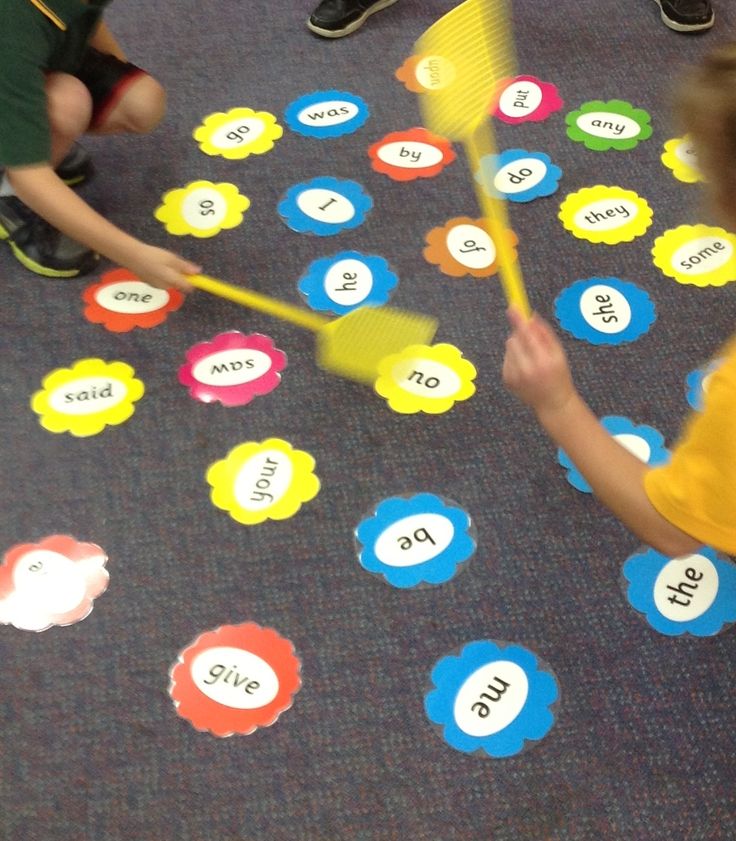 3. Nutrition problems
Kindergarten menu often differs from the child's usual diet. Even familiar dishes can be prepared in a different way and not like the baby, he loses his appetite, refuses to eat. In addition, if your child is not yet very good at feeding himself, he may have difficulty during meals in the kindergarten, eat too slowly and not have time to satisfy his hunger while it is time, for example, breakfast or lunch.
4. Incompetence of teachers
Unfortunately, it is still not uncommon for educators to be far from professionalism and the ability to competently resolve various situations when communicating with children. More often than we would like, impatience and irascibility of teachers, their too authoritarian or, conversely, too soft behavior, are also encountered. Get to know the caregivers in advance, look for reviews about the kindergarten in which you want to give the baby, in order to minimize the risk of the child having an unpleasant experience.
5. Changing behavior for the worse
The child has been going to kindergarten for some time, and gradually you stop recognizing your own child - he becomes more aggressive or whiny, more reserved than before, stops listening to you and uses words that you would not like to hear from a small child in own house. This can be the influence of both stress and communication with other children in the group.
Your task at this difficult time is to closely monitor the physical and psycho-emotional state of the child, solve problems that arise, and help with adaptation. If the cons outweigh the pros, then you may one day decide to take the baby out of kindergarten completely, and in some cases it will be absolutely correct, since the psychological comfort of the child should always be a priority.
1.5 - 2 years
In most cases, children from one and a half years old are accepted into the nursery group of the kindergarten, in some situations this figure may be less.
However, most psychologists agree that, unless absolutely necessary, you should not tear the child away from the mother so early and leave it in the kindergarten for a long time. At one and a half to two years, the center of the baby's world is the mother and what is connected with her, and communication with strangers, even children of the same age, takes the baby much less.
At the same time, early acquaintance with the kindergarten has its advantages. In a nursery, a one and a half year old baby learns speech faster, refusal of a pacifier and diapers can happen faster than at home. The child gets used to discipline and organization.
Most of the problems at this age arise due to the fact that not all children are ready to leave their mother so early for a long time, so it is better not to force things and carefully monitor the emotional state of the child. If the baby cannot get used to being among strangers, yearns for his mother, is constantly in a state of stress, it is worth taking a break, taking him out of the kindergarten and waiting for the right moment.
2 - 2.5 years
A two-year-old child already has greater psychological stability, is interested in communicating with other children and suffers less from separation from mom and dad. In addition, many children at this age have better developed speech and self-care skills. A two-year-old can more easily adapt to a daily routine and can focus on games or activities for longer.
At the age of 2.5, the process of separation gradually begins and the craving for independence increases, but at the same time a conflict may arise due to the need to obey educators - strangers, in fact, people. Parents need to talk with the child all the difficult moments, when parting, be sure to talk about their plans, agree on the time when the baby will be taken home.
3 years or more
By the age of three, most of the habits and skills needed for kindergarten have been formed. But here a trap in the form of a serious age crisis may await us. If before that, even with a certain interest in other people, the center of the baby's world was the mother, then at the age of three we get a flash of independence, a desire for socialization and a growing need to communicate with peers, participate in collective games.
In the speech of the child, "I myself!" begins to sound like a refrain, and at this moment it is not easy for both him and his parents. At the peak of a critical period, sending a baby to a kindergarten is not the best idea, since the changes taking place in the inner world of the child and in the family circle will be complemented by external difficulties - adaptation to a new place and people. A sharp restructuring of the mode of life at the time of the crisis can adversely affect the child's condition.
Most psychologists believe that the optimal age to send a child to kindergarten is after three years. The crisis has already passed, the baby has a keen interest in communicating with peers, the emotional mood is less dependent on the presence of parents nearby on an ongoing basis. By the age of 3.5 - 4 years, many children already speak fluently and do not experience serious difficulties in communication.
For different ages, the set of desirable skills is somewhat different, but the main thing is the child's psychological readiness to attend kindergarten.
Here are a few signs that indicate that a child can be sent to kindergarten:
- the child is interested in communicating with peers, easily makes contact and finds a common language;
- the absence of mom and dad for several hours does not become a reason for tears and stress;
- the baby is already accustomed to the daily routine, similar to kindergarten, or easily gets used to it in the process of preparation;
- the child can eat by himself, he dresses and undresses himself or with minimal help from adults;
- can play alone or with other children for quite a long time (from 30 to 40 minutes).
Many parents worry about the toilet, but even if your child still needs diapers, potty training in kindergarten is fast enough and does not cause any particular difficulties for the baby. In addition, you can talk with caregivers about any features of your child and find solutions for all situations.
With the right, pre-started preparation of the child for kindergarten and timely assistance with adaptation, most of the risks and problems can be minimized, and the baby will receive an important and interesting experience of communicating with peers, learn a lot of new things, it will be easier for him to adapt to school in the future and adult life.