How to keep autistic child from running away
How to Avoid your Child with ASD Running Away on Streets – Autism Partnership
Children with Autism Spectrum Disorder (ASD) often have a tendency to run away when they are strolling on the street with their family. These behaviors concern parents greatly since it is dangerous. Meanwhile, it also makes the parents feel embarrassed for running after or shouting at their child on the street.
However, in most cases the reason behind such behavior is not that they are naughty by nature, but indicates a lack of danger awareness. When they see places or items they like (i.e. temptations in the environment), they may rush to these places straight away.
When your child with ASD exhibits these kinds of behavioral issues, we can teach them tagging and waiting skills.
Stage 1 – Tagging
You can prepare some tokens or stickers, and choose a location that your child has few chances to run away, such as at home or in a lobby.
Present an instruction, such as your child, "Now, let's practice walking together/walking with me." At first, you can lead your child by two or three steps at normal pace, and then praise your child and give him/her a token or sticker as reinforcement. From here on, you should repeat the above steps until your child receives all the tokens or stickers, upon which reinforcement should be delivered immediately.
This stage aims at having your child understand that he or she should follow you when walking. Finding a place where your child cannot run away easily will help the child and you achieve the goal more successfully. Once your child can tag along in these areas with less temptations, you may begin to increase the duration, such as asking your child to tag five to six steps or more before giving him/her reinforcement.
Stage 2: Endure Temptation
Once your child understands tagging, you can move to stage 2.
The goal of this stage is to let your child keep tagging you and does not run away even when he/she sees his/her preferred places or items (i.e. temptation). At the beginning, a place without temptation around may be a good start for training, and tokens or stickers can be used as a reward. After your child wins several tokens or stickers, you can lead him/her to somewhere enticing and attractive (with temptation around). At this stage, you should reward your child with tokens or stickers more frequently to remind him/her of the proper behaviors.
Stage 3: Teach Communication Language
For children with higher language ability, we can teach them to suggest the places they want to go verbally. When you notice your child desires to go to somewhere, you can verbally prompt him/her by saying, "Say, 'I want to go to that place!'". If your child copies your words, you should show your approval and walk slowly to the desired place with him/her.
If your child runs away before requesting, you should stop him/her immediately and tell him/her, "You didn't walk with me!". Together, step back as a penalty for not following you.
When your child can consistently tag along with you each time and request to go to desired places with words, you can begin to ask him/her to wait, or refuse his/her request. If your child can stay calm and wait, you should give him/her a big reward!
Stage 4: Fade Tokens or Stickers
At this stage, you can begin to deliver reinforcement intermittently. Ultimately, stickers and tokens should be faded completely, and reinforcement should only be delivered upon arrival at the destination. For instance, you can tell your child, "Let's go to the supermarket. Remember, we need to walk together." Then you walk all the way to the destination with your child. If your child runs away in between, you can go back to the starting point with your child and start again.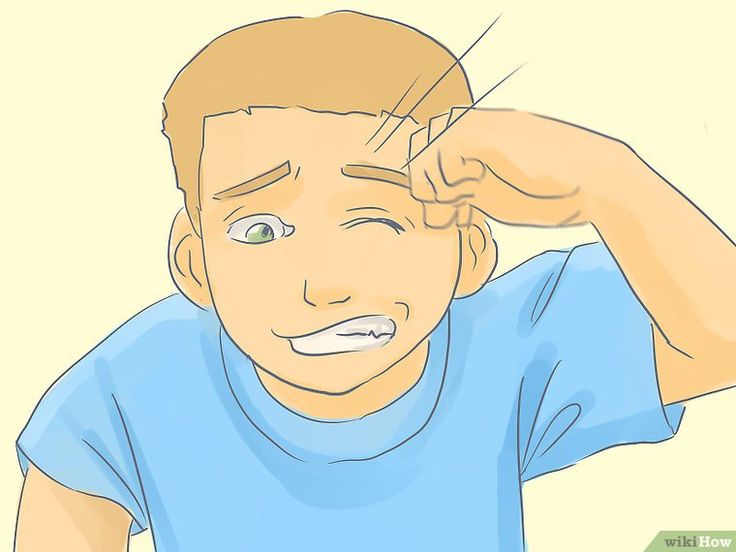 To learn more ABA techniques and programs from AP, please study from our online resources platform

APSPARKS Resource Website
---
Information provided by:
Kan Wong (Autism Partnership Program Director)
Kan Wong
Ms. Lai-Kan Wong is a Board Certified Behavior Analyst and holds a Master of Science in Applied Behavior Analysis. She joined Autism Partnership in 2001 and began working as a Program Specialist. She is experienced in working with children across different settings including individual therapy session, small group training, and ABA classrooms. Ms. Wong has also helped training staff in Hong Kong, Singapore and Japan office since 2005. She is now responsible for supervising individual cases, staff training, parent training, and overseas consultation. Kan also receives ongoing training and supervision from Dr. Ronald Leaf and Dr. John McEachin in the Los Angeles office.
Related Event:
Event Details
---
Please share to let more people know about ABA Therapy Skills.
Facebook: APautism
Wechat: AP-APHK
More Article
Learn more about our ABA Services
TAGS:ASDchildren with ASD自閉症
Wandering Prevention Tips from our Community
We reached out to our community and asked for tips and tools used to prevent wandering. Read the great ideas and feedback we received below.
Rachel: I have a red wait sign that helps my three year old, so now when I open the front door I show him the sign and he doesn't wander off or run away!
Veronica: With our son, we go over the rules every day. Now it's to a point where he's saying the rules back to us. When we go out, he's right by my side at all times.
Lucille: When we moved to a new neighborhood the first thing we did was go door to door with a flyer with a picture of our guy and our number on it. The message we put out was "if you see this boy unaccompanied please contact us as soon as possible". The response from our new neighbors was good, most were interested in knowing more about autism and happy to help if they could. We were very lucky to have such wonderful neighbors.
Cortney: Gotta start young. From the beginning I have taught my girl to stay right by me at all times. I also walk away from her in the store to see how she reacts & she always looks for me & stays where she's at because she knows ill come right back.
Brandi: We just placed double lock deadbolts on all exterior doors.
Shel: We use a GPS tracker. It's small enough to attach to a belt loop and gives us real time updates on our phones. It gives me big peace of mind that I can find him if he does wander.
Wendy: I put big stop signs on all doors. They read "Did you ask to go outside?"
Amy: Through trial and error we finally installed the locks that you have to punch in a 4-digit code to unlock-on the inside of the doors, so in order to get out we have to punch in the combination.
Nicole: We use the term "safe spot". That meant waiting on the front porch to start (when we were leaving the house). Then it became anywhere we were...so when at the grocery "safe spot" was the grocery cart..."Hand on the safe spot" or if we went to the water park "The blue steps are the safe spot". We also (still every day multiple times a day) practice saying CJs name and his response is "Yes Coly" or " I am _______" or coming to me. Every time still he gets a skittle (his fave).
I have brought this up to teachers, friends and family. The importance of responding to his name- verbally or physically finding "eyes" with the person saying his name.
We also put the "no" symbol (circle with a diagonal line thru it) on places he cannot leave without a "partner's hand" or an adult. So the classroom doors at school, the back yard gate, the front door at night (holy mother so scary!!!)
Olivia: Look at things from the child's sneakiest perspective.
Victoria: We got my son a service dog and it was the best decision we ever made.
Joan:  We made simple maps for our son and brought him around the neighborhood to show him where he could go. We also bought a set of good walkie talkies and taught him to press the button and talk. Next he got a bike and the boundaries were expanded still checking in on the walkie talkies now he has a cell . We encourage him to text us a picture so we can see where he is but mostly he stays within 5 blocks.
Libby: My son LOVES duct tape. We finally realized that he treats red duct tape like a stop sign. So, we put tape lines on the sidewalk and he won't cross them.
We didn't feel like a lock that requires a key from the inside is safe in an emergency, but we do have alarms on the doors & windows on the house.
Patricia: Ky wears a charm bracelet on his ankle for summer with my cell & his med on the other side. I also had puzzle piece key chains engraved with the same. One is hooked to his back pack & one goes on his coat!
Robert: From home? We kept his shoes where he couldn't get to them, because he wouldn't leave without them.
Jen: Our OT worked on defining boundaries: room, house, yard, block, neighborhood, etc. We worked a lot on when to "stop" and "turn around" as my son stimmed on running down sidewalks in only one direction. We also used social stories and alarms/locks for just in case.
Christy:  Project Lifesaver. As a fireman/paramedic that has had to respond on numerous urban searches, both with and without the equipment, it is hands down the best.
As long as Indianapolis has had it, we have ALWAYS been able to find the wanderer.
Ambur: Door alarms, chain locks, working on boundaries and simple "stop" commands into his therapy, and I put him on a leash in a store, never mind the dirty looks. The local police and sheriff's office have him on file as well, in case a search needs to he called quickly.
Sarah: My little one wandered once and scared the hell out of me. So, I ordered the BIG RED box from the NAA. Also, installed locks on the tops of the doors, put his name in his undies, did the smart phone decals on his shirts, put an ID inside his helmet, notified all my neighbors, and held a meet and great with the local FD and PD so they know my son and the risk of living with autism now!
Ben: We broke down and bought a German shepherd and trained him to locate our son anytime he wandered off. It took several games of hide and seek, but 4 years later our furry puppy still likes to play hide and seek with our son.
We usually have him found within minutes.
Shannon: I take a pic on my phone of her every day in her outfit and every night as soon as she puts her pjs on....if she is lost outside of the house it will be the best resource for those helping to search.
Ann: I am working on a special flyer (as recommended by autism orgs I have researched) which I will keep in his backpack and will share it with the police & fire departments so they are aware of his behaviors, capabilities and challenges...in case he wanders away.
Sallie: During any nighttime event I hang a glow stick around his neck so I can see him and hang one around my neck too so that he can see me too!
Susan: Spend some time finding out what they are wandering to. Is there one thing? A pattern? Many things?
Harry: There is a GPS device sold at radio shack and other electronic retailers that can be sewn into clothing or otherwise attached to your child.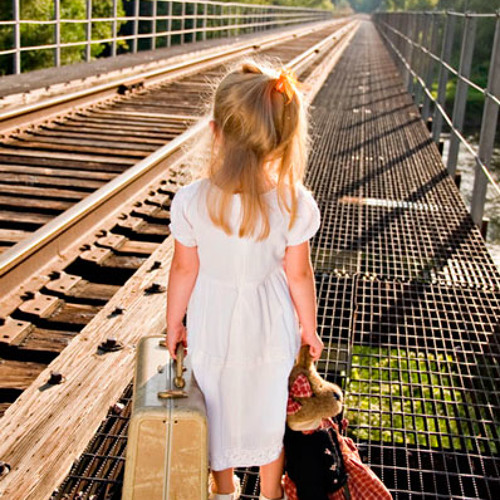 You can then set a boundary, for example, the inside of your home or your yard. If your child wanders out of the boundary, you will receive a text message alerting you to his/her whereabouts.
Tiffany: Every time we go out I give him a job to do and then he becomes more interested in showing me how well he does his job and he forgets about running away.
Eileen: We uses to teach our kids (in a safe environment) to play the game "red light and green light" but instead we used the words walk, run and stop. They were rewarded for following the commands. Many moms told us that this helped them in a time of need!
Visit our Autism Safety Project for more resources and information. 
Managing the behavior of autistic children prone to running away and wandering. ~ Autism | ABA
This article contains suggestions for parents on how to protect their autistic children who are prone to runaways or wandering, and who frequently endanger themselves suddenly on the street or in public places.
Most parents can imagine the feeling when their child's safety is threatened. This fear is exacerbated many times over when you have a child with autism.

Findings from a study on autistic children running away (Study publication can be found here)
Research conducted by scientists for Autism Speaks provides critical analysis and documentation of problems associated with running away from home or wandering in an autistic child.
Research has shown that the common belief that children with autism go out unsupervised due to inattentive parents is a myth. Brothers and sisters of children with autism, according to the collected data, are much less likely to run away from adult supervision after they reach the age of four. It has also been found that the frequency of escapes and the variety of locations from which escapes are made are directly proportional to the severity of autism. Children with autism move out of their own homes, visiting homes, schools, shops, and so on.
The most common motivation for leaving was found to be:
- going to a favorite place,
- the pleasure of escaping and exploring something new,
- seeing something interesting,
- escaping from a disturbing situation,
Avoidance of uncomfortable sensory stimuli, or
Pursuit of special interest.
Training in safety rules and escape prevention skills.
People with autism tend to think in a very concrete, literal way. Meaningful, precise definitions of concepts and constant practice of specific safety rules and safe behavior skills will help them develop an understanding of exactly what we expect them to do in different situations.
"Watch the boundaries", "Wait", "Ask first", "Stop", "Turn around", and "Stay close" are concepts and skills that can help prevent escapes. You can help your child develop safety skills by:
1. Defining specific and consistent physical boundaries and the rules that those boundaries entail, such as doors, room, house, sidewalk, road, yard, and street.

2. Safety training as early as possible.
3. Practice and rehearsal of skills, as well as reinforcing the concept of boundaries with the help of role-playing games, the plot of which involves common everyday situations.
4. Discussing the plan before going anywhere.
5. Provide constant reminders of when to use these skills and encourage their use.
For those who use books or stories, we recommend creating personal books with social stories. It can also be as simple as four sheets of paper stapled together depicting a specific situation, with one sentence per page.
Neutral situation statement - "Darla likes to run on the sidewalk."
Problem - "Darla's mom is worried and upset."
Solution - "Darla will first ask permission before running and then wait at the corner."
Happy ending - "Everyone is safe and having fun."
A common problem is that family members, teachers and professionals often use very different words and ideas to explain the concept of safety.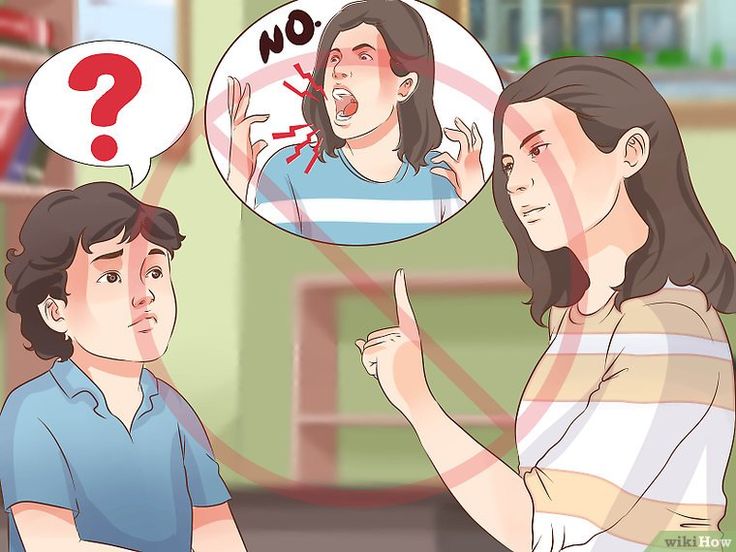 This can be confusing for those who are learning new things or working to change unsafe habits, especially for a child with autism or any child with a literal mindset.
The four key principles in safety training are Simplicity, Consistency, Repetition and Relevance . This means that:
1. It is necessary to make learning simple, because simple things are easier to remember.
2. Be consistent, because successive messages make more sense.
3. It is important to repeat the rules and practice a lot, because successful behavior strengthens understanding and skills, and subsequently turns them into habits.
4. Relevance needs to be maintained because people learn skills faster when they feel they are useful and familiar.
We also invite you to read an article on the safety of an autistic child on the street.
Waiting training.
Keeping the child in mind to "wait" can keep them from leaving the designated place unexpectedly.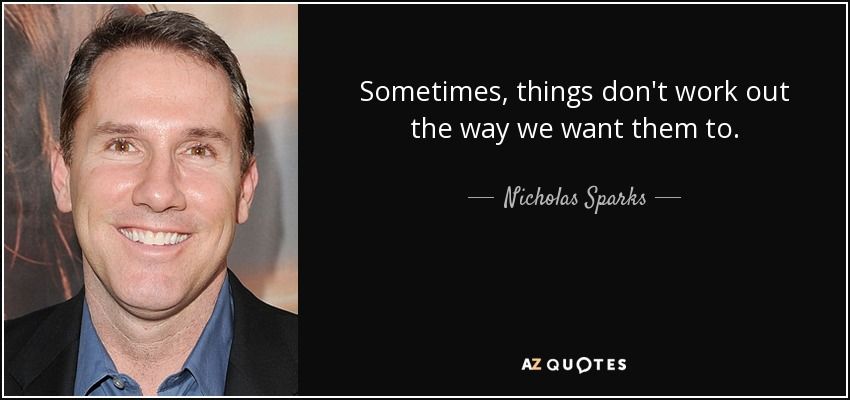 In order to teach him to "wait", you can use any specific symbol that very clearly defines the place where your child should "wait", for example:
- Red tape on doors or floors.
- Large red "Wait" or "Stop" sign at the door.
- Creation of "forbidden sign" - a circle with a diagonal line through it, which means that to enter or exit at the front door, classroom door, back gate, etc. You can only hand in hand with an adult.
Knowing your own child, you can create strategies that will work because they are relevant to his particular case.
"My son loves duct tape. We finally figured out that he refers to the red tape as a stop sign. So if we stick a line of tape on the pavement, and he won't cross it."

"From home? We kept his shoes in a place where he couldn't get to them because he would never go out without them."
It is also sometimes necessary to install additional locks or alarms to ensure that a child with autism does not leave the house, so that parents can get some sleep or rest.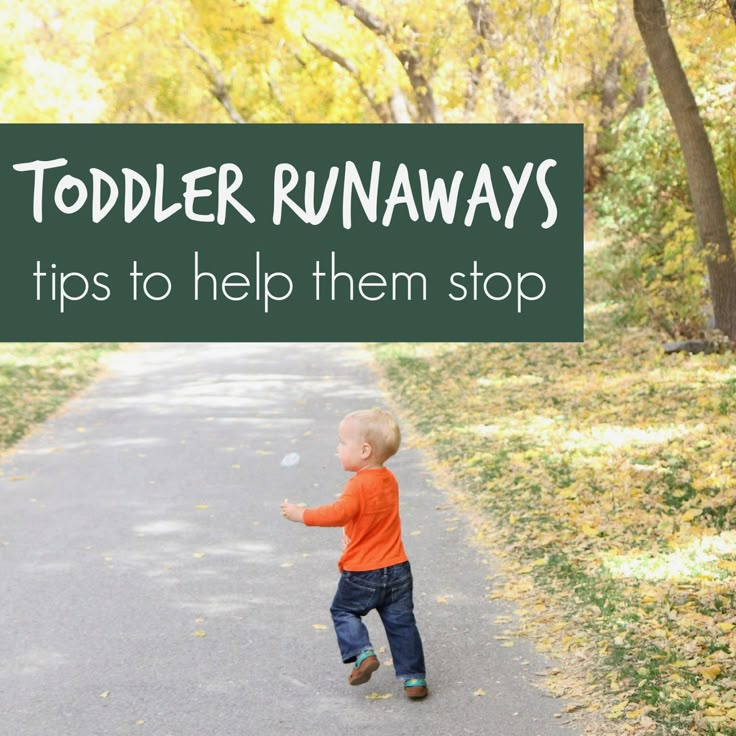 Managing your feelings.
It is normal for most parents to worry about their children, especially if they have a child with autism or other special needs, or more seriously, if the child has a tendency to run away and wander around unsupervised.
Anxiety and worry are not safe for your child. Instead of worrying, you can:
- Take reasonable steps to prevent escapes.
- Teach the child as much as possible what can and cannot be done.
- Enlist the support of others in protecting your child.
There are no guarantees.
Sometimes it doesn't matter how much work you've done. Your child may be lost or injured. This does not mean that you are a bad parent. This means you are out of luck.
Remember that your child can be safe most of the time because of your preparation, protection and love!
Source: http://www.kidpower.org/library/article/managing-wandering-for-people-with-autism/

Posted in: Behavior Problems, Developing Child Skills, Advice for the Family of an Autistic Child
Children with autism are 4 times more likely to run away from home, scientists have found
https://ria.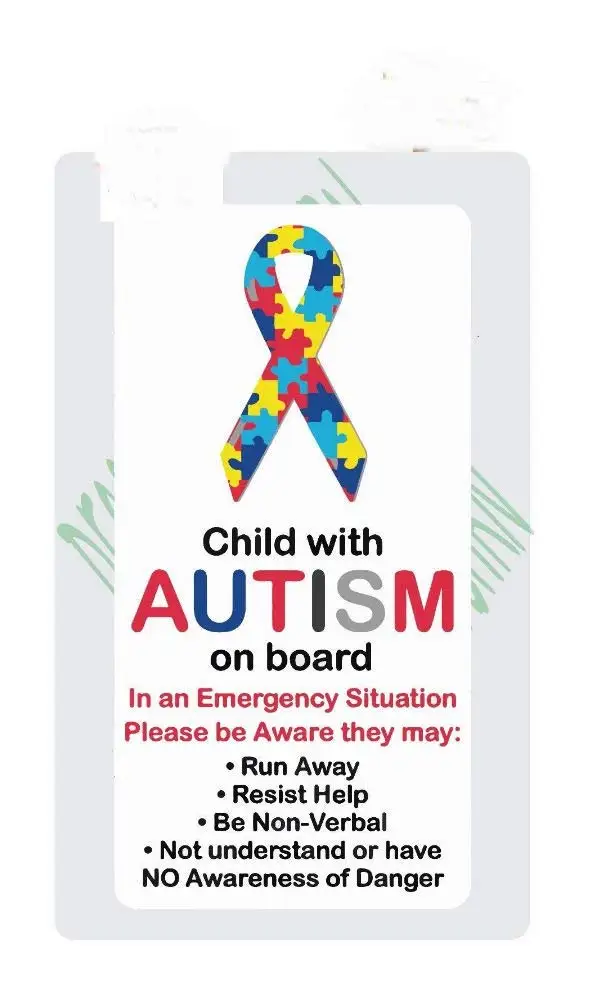 ru/20121008/768991501.html

Children with autism are 4 times more likely to run away from home, scientists have found

Children with autism are 4 times more likely to run away from home, scientists have found - RIA Novosti, 11/19/2013

Children with autism are 4 times more likely to run away from home, scientists have found

another safe place, 50% of them were lost as a result, scientists from the United States, whose work was published in the journal Pediatrics, established.

2012-10-08T10:58

2012-10-08T10:58

2013-11-19T17:20

/html/head/meta[@name='og:title']/@content

/html/head/meta[@name='og:description']/@content

https://cdnn21.img .ria.ru/Images/Sharing/Article/768991501.jpg? 61461115115151384867215

RIA Novosti

1 5

4.7

7 495-601 FSUE MIA Rossiya Segodnya

https://xn--c1acbl2abdlkab1og.xn--p1ai/awards/

2012

RIA Novosti

1

5

4.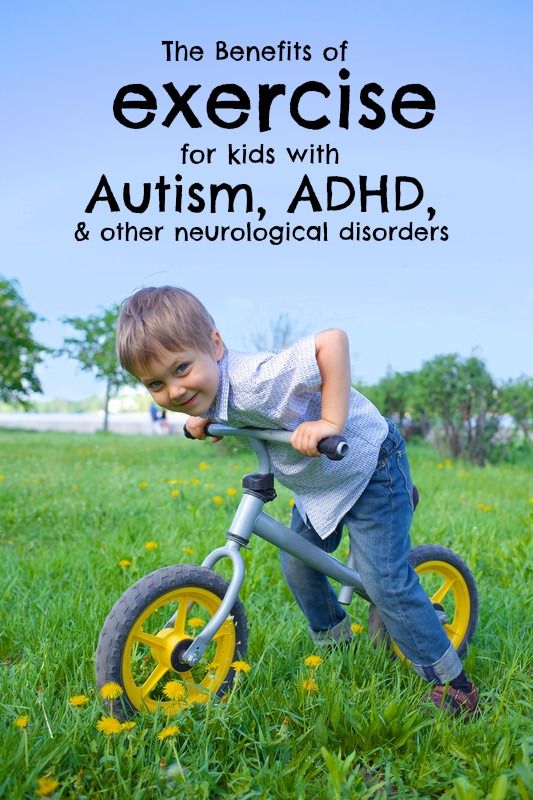 7
9000
7 495 645-6601
FSUE MIA "Russia Today"
HTTPS: //xn--C1ACBL2ABDLKAB1OG.XN-- p1ai/awards/
News
ru-RU
https://ria.ru/docs/about/copyright.html
https://xn--c1acbl2abdlkab1og.xn--p1ai/
RIA Novosti
1
5
4.7
96
7 495 645-6601
Federal State Unitary Enterprise MIA "Russia Today"
https: //xn---c1acbl2abdlkab1og.xn-p1ai/Awards/
RIA Novosti
9000 96 96 96 96 96 96 96 96 96 96 9
7 495 645-6601
Rossiya Segodnya
5
4.7
96
7 495 645-6601
Rossiya Segodnya
Society, Diagnosis that does not exist
MOSCOW, October 8 - RIA Novosti. About half of children with autistic disorders ran away from home or other safe places, 50% of them got lost as a result, scientists from the United States, whose work was published in the journal Pediatrics, found.
The study, initiated by the Interactive Autism Network and sponsored by the Kennedy Krieger Institute, is the largest online work ever done, including examples of more than 1,200 children with autism.
"Since joining the community, we have heard from families with autistic children that they often endanger themselves by wandering or running away. This is the first study to present a specific number of children with autistic disorders, who not only fled, but also were absent for a long time, causing a commotion," the report quoted lead researcher Dr. Paul Law as saying.
Families with 1,218 children with autism spectrum disorders and 1,076 siblings without autism spectrum disorder were included in the study. All of them were recruited through an online survey. The first indicator measured by scientists was the status of escapes, starting at the age of 4 years, when "secret escape and wandering" indicates atypical behavior. The status of "missing" was the second factor taken into account, it was recorded if the disappearance of the child had time to cause concern to the parents.
Researchers found that 49% of autistic children attempted to sneak away at least once after the age of 4 years. Of these, 53% were absent long enough to cause a stir. At the same time, 46% of those who escaped made this attempt at the age of 4 to 7 years, which is 4 times more likely than escapes among their healthy brothers and sisters. Between the ages of 8 and 11, 27% of autistic children attempted to run away compared to 1% of their siblings.
Most often (74%), children with autism try to run away from their own home or home where they were visiting, as well as from the store (40%) or school (29%). 65% of lost children found themselves in dangerous traffic situations. In 24% of cases, children risked drowning. The peak of shoots most often occurred at the age of 5.4 years. According to parents, it was the "worst year ever", with 29% saying their child tried to run away several times a day, and 35% said they attempted to run away at least once a week.
While children with Asperger's were most often described by parents as anxious, children with autism were more likely to appear happy, cheerful and playful.