Darker areola during pregnancy
Early Pregnancy Signs: Black or Darkening Areolas
If you've noticed enlarged or dark areolas (the area around your nipples), you may be witnessing one of the first signs of pregnancy. But why does this happen? And should you be concerned? The good news is that this is usually completely normal and can occur as early as a week or two after conception. Want to get the scoop on this surprising early pregnancy symptom? Read on to find out more about the causes of dark areolas—and when to seek medical attention.
In this article:
Causes of dark areola
Treatment for dark areolas
When to see a doctor
Causes of Dark Areolas
If you've suddenly realized that your areolas are looking different, you might feel concerned or confused. So what are the causes of dark areolas? Like many pregnancy symptoms and side-effects, dark or black areolas are most likely a result of your rising levels of hormones—namely, estrogen and progesterone. These two hormones may increase the production of pigment in your skin.
"Some scientists believe there may have been an evolutionary purpose for the growth and darkening of the areolas, which was to help the newborn baby find the nipple easier and facilitate latching," explains Temeka Zore, MD, a California-based ob-gyn and reproductive endocrinologist with Spring Fertility in San Francisco.
It's also not just dark areolas that you might begin to see in early pregnancy—the area immediately surrounding your areolas may begin to darken as well, almost resembling a web, which can make the areola look even bigger, says Sara Twogood, MD, an ob-gyn at Cedars-Sinai Medical Center in Los Angeles.
Some women may also notice bumps (resembling goose-bumps) pop up on the perimeter of their areolas. These are called Montgomery tubercles, sometimes also called Morgagni tubercles, and they become more visible during pregnancy and breastfeeding because your breasts get larger, Twogood says. Those Montgomery tubercles are your friends! They help lubricate your nipples, which will be welcome when baby latches on to nurse.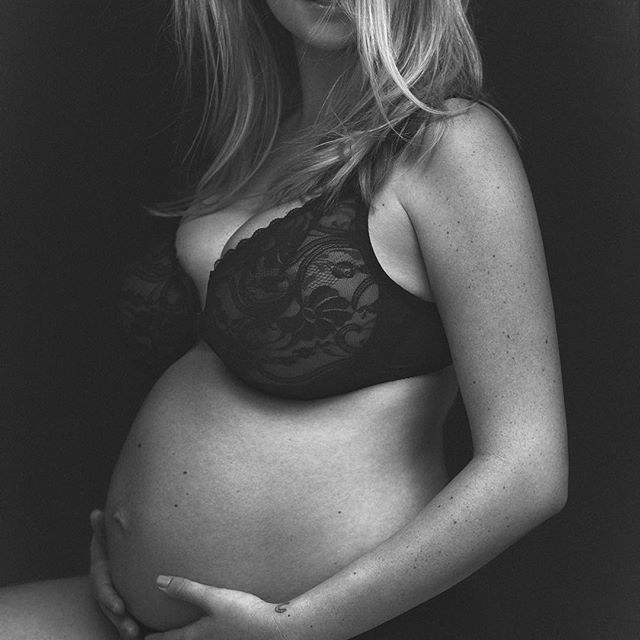 "Their purpose is to secrete oil during breastfeeding to decrease bacteria transfer to the baby," Zore explains, "and to provide lubrication to your areola and nipples, which may become cracked or dry during breastfeeding."
It's important to know that there are a few other causes of dark areolas that have nothing to do with pregnancy. Some people experience darkening nipples as a result of taking certain oral contraceptives or during menstruation. It's not common, but this could also be a sign of Paget's disease, a rare form of breast cancer. It never hurts to reach out to your doctor if you experience darkening nipples or any other troubling symptoms.
Treatment for Dark Areolas
Because dark areolas may play a role in nursing, these changes often remain after giving birth, especially for women who choose to breastfeed. "The areola will continue to enlarge and darken throughout pregnancy, usually reaching their largest size at the time of birth," Zore explains. "If you choose to breastfeed, your areolas will likely remain bigger and darker during breastfeeding.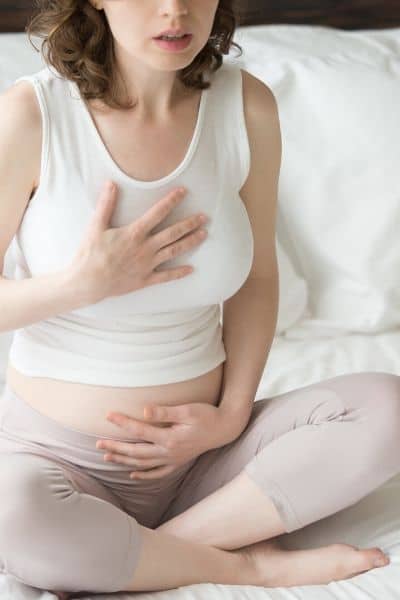 "
Suffice it to say: dark or black areolas are a natural part of pregnancy and aren't generally considered a cause of concern—so there's really no need to take medical action. While there are creams and ointments on the market that claim to lighten skin color, you shouldn't try them without consulting your doctor first. They may not be safe for use during pregnancy or whilst breastfeeding.
What's more, you may find that your areolas will lighten once you stop breastfeeding and your hormone levels return to normal. If the change bothers you, rest assured that your dark areolas and nipples will more or less go back to their normal size and color, Zore says, although it's not unusual for the areolas to stay slightly darker than they were pre-pregnancy. When it'll happen and to what degree will vary for each woman.
When to See a Doctor
Most of the time, having dark or black areolas is harmless, but there are some additional symptoms to be aware of; if you experience any of the following, consult your doctor:
Redness
Lumps
Flaking
Peeling
Itchiness
Tingling
Bloody or yellow discharge
Pregnancy can cause the skin to stretch, creating irritation and nipple fissures.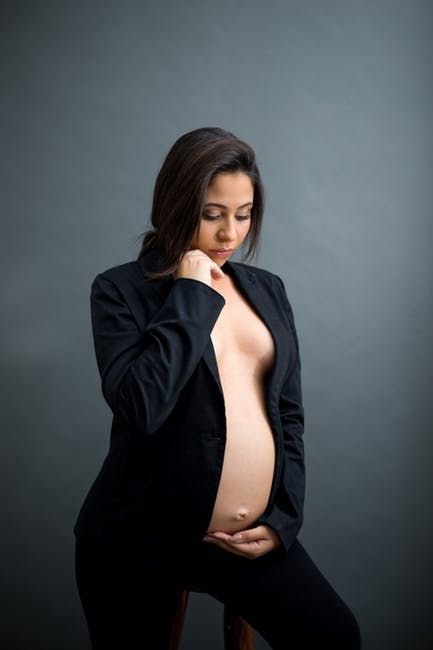 But it's always best to play it safe and seek out a doctor's opinion about any nipple or breast concerns. And if you're breastfeeding? The questions and complaints are probably just getting started! (Don't worry, after the first few days and weeks, you'll get the hang of it and the majority of your discomfort should subside.)
Remember, your body is going through a lot of changes, and hormones can do quite a number on you, so don't panic if you notice your nipples suddenly have dark or black areolas—just be proactive and talk to your OB or midwife. It never hurts to ask questions or discuss concerns.
About the experts:
Sara Twogood, MD, an ob-gyn at Cedars-Sinai Medical Center in Los Angeles. She's also the author of Ladypartsblog.com, a site that covers topics relating to fertility and pregnancy. She received her medical degree from Albany Medical College.
Temeka Zore, MD, a California-based ob-gyn and reproductive endocrinologist with Spring Fertility in San Francisco.
She earned her medical degree from Indiana University School of Medicine.
Please note: The Bump and the materials and information it contains are not intended to, and do not constitute, medical or other health advice or diagnosis and should not be used as such. You should always consult with a qualified physician or health professional about your specific circumstances.
Plus, more from The Bump:
What to Do About Early Pregnancy Cramps
Top 12 Benefits of Breastfeeding
10 Best Nipple Creams for Nursing Moms
Causes & What to Expect by Dr. Jill
ASK THE DOCTOR: What causes darkening of the areolas or darkened areolas, sometimes referred to as dark nipples?
Darkened Areolas or Dark Nipples
Some of the most common physical changes (and not just darkened areolas or dark nipples, but often darker areolas can be the most visible) to occur during pregnancy are seen in the breasts.
Soon after conception expectant mothers begin to notice breast tenderness, swelling of the breasts, stretch marks, and darkened areolas (the skin around the nipples) or dark nipples.
Because of the increase in hormones during pregnancy, many women see their areolas darken or nipples darken, and continue to darken as their pregnancies progress.
The color of your nipples and areolas may begin darkening or changing as early as the first or second week, and some women also find that their darkened areolas and darkened nipples grow larger in diameter, especially as the breasts begin to swell.
The darkened nipples may also grow in size or stand out more prominently. Darkening of the skin—known as hyper pigmentation—is also common in the external genitalia and around the anal region during pregnancy.
Montgomery's Tubercles
In addition to your darkened areolas and darkened nipples, as your pregnancy progresses you may also experience Montgomery's tubercles, which are tiny bumps on the areolas. These bumps are nothing to be concerned about.
They are caused by the swelling of oil glands called the "glands of Montgomery," named after William Montgomery, the Irish doctor who first discovered them in 1837.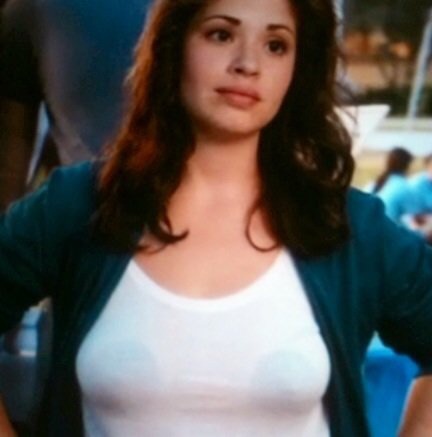 Their purpose is to secrete a kind of oil that protects and lubricates the sensitive skin around your nipples while you are breastfeeding (the constant pressure, abrasion, and drying of the skin that occurs during breastfeeding might otherwise become quite painful, and for some women it still does).
Some scientists believe that the oil secreted by Montgomery's glands may also have an odor that stimulates the appetite of a newborn infant, thereby encouraging healthy feeding.
The number of Montgomery's glands around the nipple varies greatly from one woman to the next. Some women have as few as four of them, while others may have upwards of twenty or more.
They are normally invisible to the naked eye—which is why some women become alarmed at the sudden appearance of mysterious bumps around their nipples during pregnancy—although many women report that Montgomery's glands also become visible during states of sexual arousal.
Causes of Darker Areolas and Dark Nipples
The main cause of darkened areolas and dark nipples are hormones.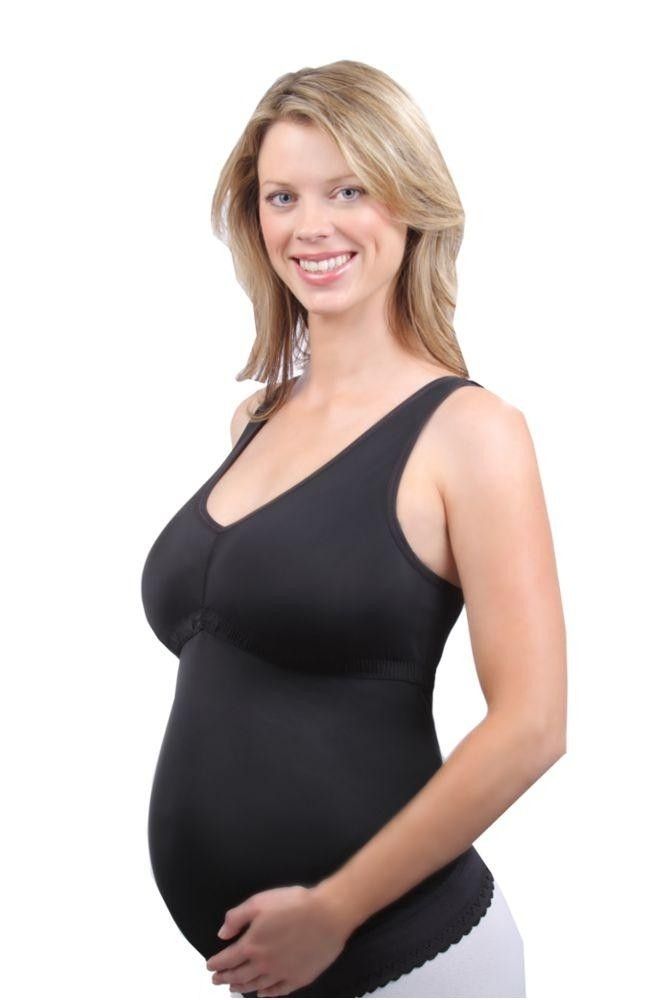 Progesterone and estrogen cause the body to produce more pigment.
This is why many women see splotches and patches of darkened skin all over their bodies. These hormones also cause widening of the areolas, breast tenderness, breast swelling, leakage of colostrum, dark nipples, and all the other changes that happen to the breasts.
It is believed that darkening and widening of the darkened areolas and dark nipples during pregnancy and breastfeeding may be an evolutionary adaptation—newborn infants have blurry vision, and a larger, darker areola and dark nipples are easier for them to see and distinguish from the rest of the breast.
Other Possible Causes of Darkened Areolas and Dark Nipples
Darkened areolas and dark nipples in women can also be caused by aging, menstruation, or certain medications.
In some cases, skin darkening can be a sign of a serious problem, although generally this is not the case.
If the color change is accompanied by pain, redness, or bleeding, then your healthcare provider should be notified.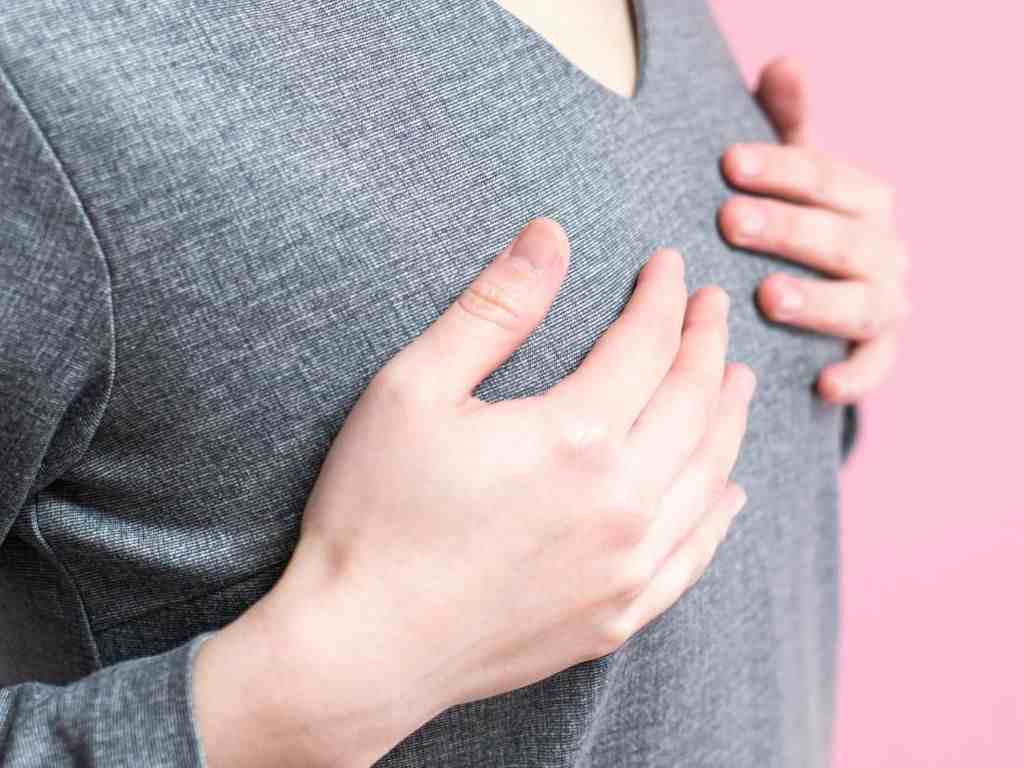 If you are not pregnant, there is a possibility that your darkened nipples and darkened areolas are caused by a serious medical condition such as Paget's disease, a rare form of cancer.
Paget's disease is not likely to be the cause if you have darkened nipples on both breasts, but in any case this symptom should prompt a visit to your doctor for an examination, especially if there is flaking or peeling of the skin around the nipple and areola.
Treatment for Darkened Areolas and Dark Nipples
There isn't too much you can do to prevent your skin from darkening while you're pregnant or nursing.
The change of color is not a life-or-death situation; it's just a natural part of being pregnant and giving birth.
Darker areolas during pregnancy will in most cases return to their original color after childbirth, although they will most likely stay dark as long as you are breast-feeding. For some women, the darkened skin is permanent.
Some medicated creams can be unsafe to use during pregnancy, so it's important that you consult your healthcare provider before applying any type of cream or ointment to your breasts, darkened areolas or other parts of your body to treat skin problems or changes.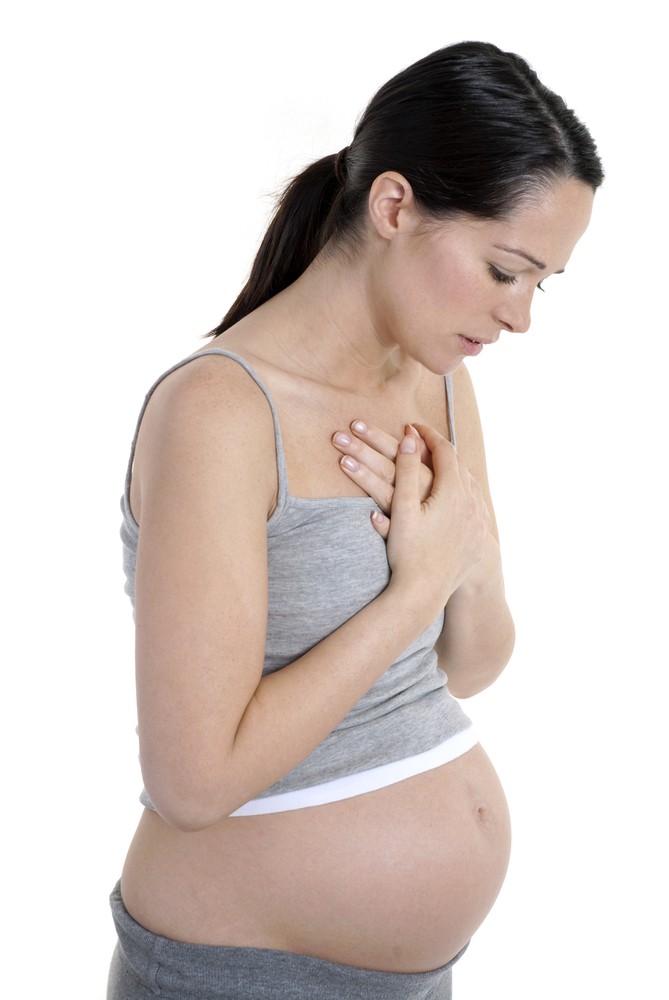 Should I Get the Flu Shot While Pregnant?
Tips for First-time Moms on Pre-pregnancy, Pregnancy & Postpartum
---
ABOUT THE AUTHOR: Jill Hechtman started her medical career at Ross University School of Medicine in Portsmouth Dominica.
After medical school she started an anesthesiology residency in Chicago at RUSH University, where she met the love of her life, Dr. Jason Hechtman.
After completing two years of Anesthesiology, Jill decided that she desired to be an OB/GYN, and transferred to Wayne State University for her four year residency in OB/GYN.  After completion, both Jason and Jill moved to Tampa. 
Since moving to Tampa, Jill has become the Medical Director of Tampa Obstetrics and is currently also serving as the Chairman of Obstetrics and Gynecology at St. Joseph's Women's Hospital in Tampa.
She is the past Chairman of Obstetrics and Gynecology at Brandon Regional Hospital and served on the hospital's Board of Trustees for 2 years.
She is a frequent face in local media as "Dr. Jill" and is also answers reader questions as our Dr. Mom. Jill was also recently appointed as a member of the Florida House of Representatives Medicaid Low Income Pool Council.
She is also featured in various videos about pregnancy, which can be found on her website under "Patient Education". One of her proudest moments was the birth of her daughter.  The two of them share a common interest in horses.
404 Not Found
Address: st. Gavrilova, 1, stop. "Gavrilova" (pr. Yamasheva)
Mon-Fri: 7.00-20.00, Sat: 7.30-16.00, Sun: 8.00-14.00 , 60, 62, 76
Trolleybus: 2, 13
Tram: 5, 6
Address: st. T. Minnullina, 8a, (Lukovsky) stop. "Puppet Theatre"
Mon-Fri: 7.
00-20.00, Sat: 7.30-16.00, Sun: 8.00-14.00
Bus: 1, 2, 31, 37, 47, 74
Trolley: 6, 8, 12
Metro: Sloboda
Address: st. Syrtlanova, 16, art. Metro Prospekt Pobedy, stop. st. Syrtlanova (Victory Avenue)
Mon-Fri: 7.00-20.00, Sat: 7.30-16.00, Sun: 8.00-14.000003 Metro: Prospekt Pobedy
Address: st. Nazarbaeva, 10, art. metro station "Sukonnaya Sloboda", stop. "Metro Cloth Sloboda"
Mon-Fri: 7.00-20.00, SB: 7.30-16.00, Sun: Housinglet
Bus: 1, 4, 25, 43, 71
Metro: Sloboda
Address : st. Decembrists, 180, Art. metro station "Northern Station", stop. "Gagarin"
Mon-Fri: 7.
00-16.00, Sat: 7.30-16.00, Sun: closed

Bus: 6, 18, 29, 33, 37, 40, 43, 53, 62, 76, 78, 89

Trolleybus: 13

Tram: 1, 6

Metro: North Station

Address: A. Kamaleev Ave., 28/9, (residential complex "XXI century") "New Hippodrome"

Mon-Fri: 7.00-20.00, Sat: 7.30-16.00, Sun: 8.00-14.00

Trolleybus: 3

Address: Derbyshki, st. Mira, 20, stop. Komsomolsky Store, Gvozdika

Mon-Fri: 7.00-18.00 Sat: 7.30-16.00, Sun: 8.00-14.00 . Serov, 22/24, stop. "st. Serov"

Mon-Fri: 7.00-20.00, Sat: 7.30-16.00, Sun: 8.00-14.00

Bus: 10, 10a

Address: st.
Belomorskaya, 6, st. metro station "Aviastroitelnaya", stop. "st. Leningradskaya

Mon-Fri: 7.00-20.00, Sat: 7.30-16.00, Sun: 8.00-14.00

Trolleybus: 13

Tram: 1

Metro: Aviastroitelnaya

Address: st. Zakiev, 41a, stop. "Cable TV"

Mon-Fri: 7.00-20.00, Sat: 7.30-16.00, Sun: 8.00-14.00 Trolleybus: 3, 5, 9, 12

Address: st. Kul Gali, 27, stop. "st. Kul Gali" (Gabisheva st.)

Mon-Fri: 7.00-16.00, Sat: 7.30-16.00, Sun: day off Richard Sorge, 95, m. "Dubravnaya", stop. "st. Julius Fucik"

Mon-Fri: 07:00-20:00, Sat: 07:30-16:00, Sun: 08:00-14:00

5, 9, 12

Tram: 4

Frunze, 3a, stop. "Idel"

Mon-Fri: 7.
00-20.00, Sat: 7.30-16.00, Sun: day off0004 1
Why women's nipples darken during pregnancy
Photo: Letidor.ruLetidor.ru
Unbelievable but true: nipples change color during pregnancy. Expectant mothers are seized with serious anxiety: what if something went wrong, whether it will go away on its own, and if it is forever... ), explains in detail at what stage of pregnancy the nipples darken, why this happens when the skin brightens again, and also what changes in color should alert the expectant mother.
If initially the color of our nipples depends on genes, race, the level of the natural pigment melanin, as well as the lifestyle of our mothers during pregnancy, then when we ourselves begin to wait for the birth of a child, hormones begin to control the appearance of the nipples.
How the color of the nipples and areola changes
Every week the areola and nipple will become darker until they reach a dark brown shade. In fair-haired women, the darkening of the area around the nipple is often insignificant, but at 37-38 weeks of pregnancy (peak period) this area can become almost scarlet, then the color will decline.
In dark-haired expectant mothers, the pigmentation process is more pronounced.
I know cases when the areolas of oriental and swarthy women became almost black.
At what stage of pregnancy do nipples darken
Most often, nipples darken at 4-6 weeks of pregnancy.
By the way, if you haven't used the test, then changing the shade of the areola can be one of the confirmations that you have become a mother.
We must not forget that there are women whose breasts almost do not change during the "interesting position". At least the nipples retain their original size, color and shape.
Causes of darkening of the nipples during pregnancy
Color is mainly controlled by the hormone melanin, which is produced by the fetus under the influence of sex hormones and affects the natural color of the skin, eyes and hair.
However, not everything is so rosy and unambiguous. Sometimes doctors need to determine if a pregnant woman has a deficiency of B vitamins, folic acid, or vitamin D, since a lack of these substances also causes darkening of the nipples and areola.
There is also a version that personally seems incredible to me: it is easier for newborns with poor eyesight to distinguish dark nipples against a background of lighter breasts.
I would add that the darkening of the pommel of the chest can be triggered by stress, illness, hormonal disorders, as well as uncomfortable underwear.
Will the previous color return
In the third trimester, the skin brightens and closer to the time of childbirth, it may acquire a milky white tint.
The color will return after pregnancy, so there is no reason to worry. It is also completely normal if the nipples that have darkened during the bearing of the child, in general, remain so or slightly lighter after the baby is born.
Since pigmentation affects almost the entire body of a woman, from the face to the labia, in order to slow down the darkening of skin areas, or in some cases avoid it, you should protect the body from direct sunlight, and also use cosmetic products with a good SPF - protection.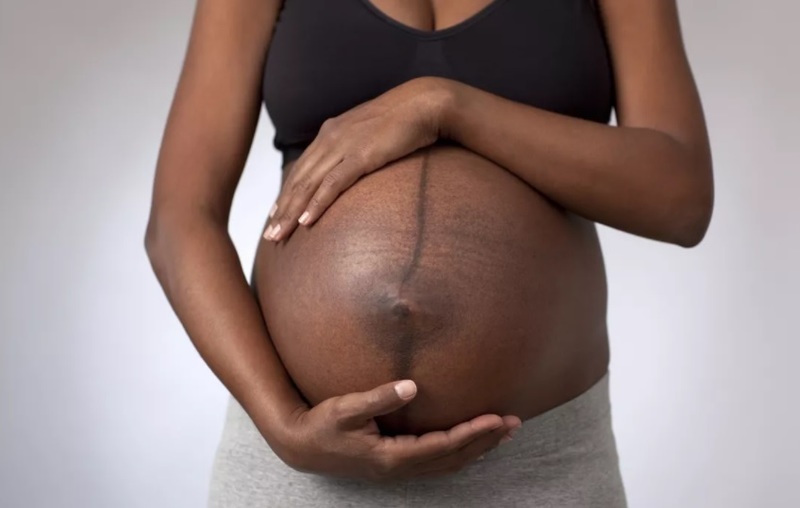 What changes you need to pay attention to
The chest as a whole and its individual parts should look harmonious, and the pain should be adequate.
Nipples of different colors, sizes and shapes cause alertness.
A woman should see a doctor immediately if a high fever and chest pain develops along with the darkening of the nipples, as well as if black dots or bumps appear on the areola, if the areola or nipples have acquired a purple hue.
Bumps, nodules and other growths can be a legitimate concern.
An urgent examination is also required by a patient who has begun to have bloody or foul-smelling discharge from the nipples.
After the baby is born, it is very important to examine the breasts and nipples.
Blue areolas may indicate that the mother is not properly attaching the baby during breastfeeding.
Violet tint can signal a disease of the lungs or the cardiovascular system.
Unnatural redness of the nipples is also a reason to visit a doctor.