How young can a child wear contact lenses
What Age Can Kids Start Wearing Contacts?
A lot of adults choose to wear contact lenses for a multitude of reasons. They're comfortable, easy, and can give you a wider field of vision. 
For some people, contacts are the better choice when it comes to vision correction. But what about contact lenses for children?
As a parent, you may wonder when it's a good idea for your child to switch from eyeglasses to contacts and what information you need to know before doing so.  
Keep reading to learn more about contact lenses for children so you can feel confident and comfortable about your decision. 
Vision Correction for Children
Before deciding to introduce the idea of contact lenses to your child, you should understand why vision correction is important in children.
A child's visual system is constantly developing. Therefore, vision correction plays an essential role in how your child grows. Your child needs to receive regular eye exams to ensure their eyes are healthy and working the way they're supposed to.
There are many reasons why your child may need vision correction. Some common reasons why your child's eye doctor may recommend glasses or contacts include: 
To correct vision problems
To help strengthen the vision of a weak or lazy eye 
To ensure proper eye positioning
To protect one eye if the other eye has poor vision
Benefits of Contact Lenses for Children
There are many benefits to wearing contact lenses for people of all ages. Some of the reasons people prefer wearing contacts over glasses are because:
They don't steam up or get water spots
They provide a wider field of vision
They stay in place and don't restrict movement
They can be more comfortable than glasses
They can be worn with sunglasses
In addition to the above reasons, glasses can be a significant change for children. Contacts can give your child the vision correction they need without altering their appearance.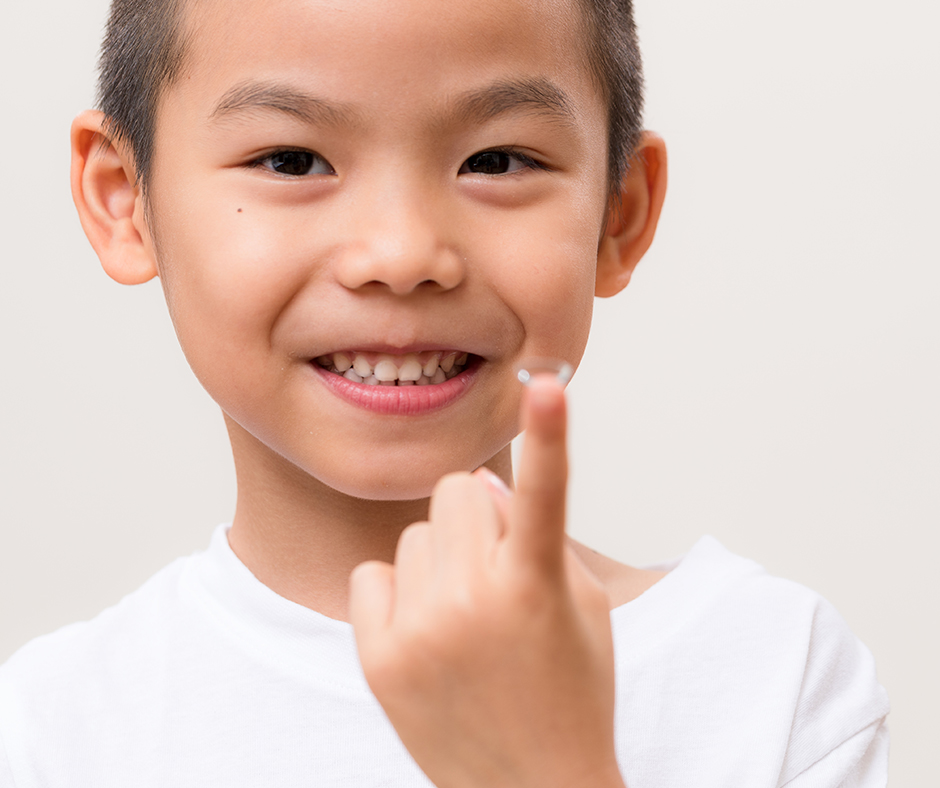 When Can Children Start Wearing Contacts? 
A lot of children benefit from wearing contacts. Contacts for kids are completely safe and an excellent option for a lot of children. 
Contacts are a big responsibility as they take extra care and cleaning compared to glasses, so most optometrists recommend children start wearing contacts between 8-11 years old when they become a bit more mature.
To know if contacts are the right choice for your child, speak to your child's optometrist about contact lenses during their next appointment. 
Getting Contacts for Your Child
If you have decided that contact lenses are right for your child, they will have to get a contact lens exam and fitting. Because eyeglass prescriptions and contact lens prescriptions differ, your child must receive a proper exam. 
During a contact lens exam and fitting, your child's eye doctor will check our child's overall eye health and perform several tests to determine their contact lens prescription.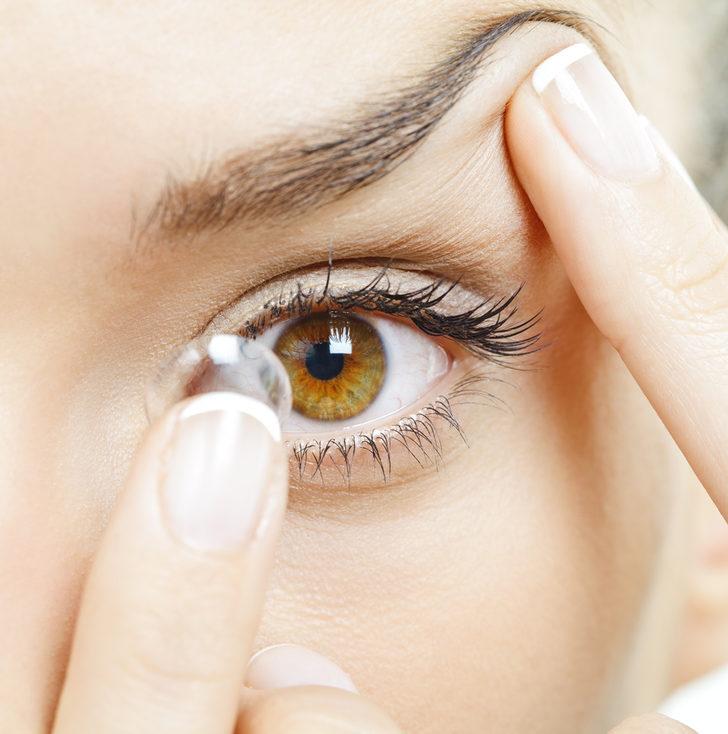 What to Expect During a Contact Lens Exam
A typical contact lens exam includes the following steps:
A consultation and overview of your child's medical history and lifestyle
A standard eye exam 
A contact lens exam to determine your child's prescription
A contact lens fitting to find the correct size, style, and shape of lens needed
Caring for Your Child's Contacts
Although contact lenses can be very beneficial, they do require additional care. To properly care for your child's contact lenses, you should:
Follow the instructions and recommendations given to you by your child's optometrist
Clean your child's contact lenses carefully with a lens cleaning solution
Make sure your child's contact lens case stays clean is replaced every 3 months
Things to Consider
Although contact lenses are a great option, they aren't suitable for everyone. 
Contact lenses may not be the right option for your child if: 
They are prone to eye infections
They have other underlying eye conditions that might make contacts uncomfortable
Your child is not mature enough to properly care for contact lenses
The Takeaway 
For your child to safely wear contact lenses, they have to be ready to care for them properly.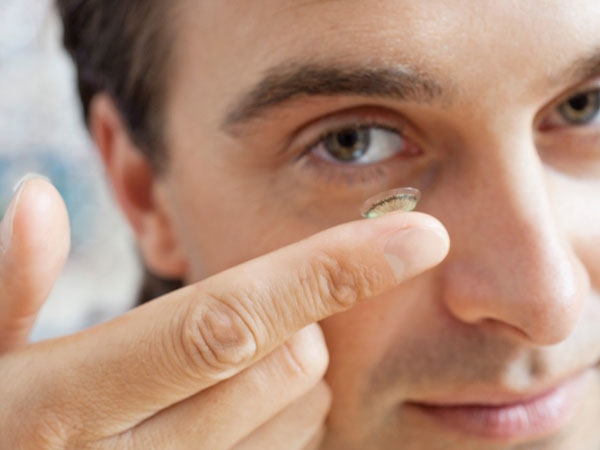 You know your child best, so talk with their optometrist about switching to contact lenses if you think they are prepared to take the step. 
Your child's optometrist can help you decide if contacts are a good option for your child.
If you have any questions about contact lenses for children, don't hesitate to contact us at Advance Eye Care, Our team is always happy to help. 
What To Know If Your Child Wants Contact Lenses
Improper use of contact lenses can cause serious injury. Is your child ready?
Image
Español
These days, eyeglasses can look pretty cool. Still, the day may come when your child asks you for contact lenses.
There are pros to consider — and cons.
The U.S. Food and Drug Administration regulates contact lenses and certain contact lens care products as medical devices. Contact lenses have benefits. They can be better for sports activities, because they don't break as frames and the lenses of glasses can. In some cases, contact lenses improve the quality of vision in comparison to eyeglasses, especially for a child who is very nearsighted.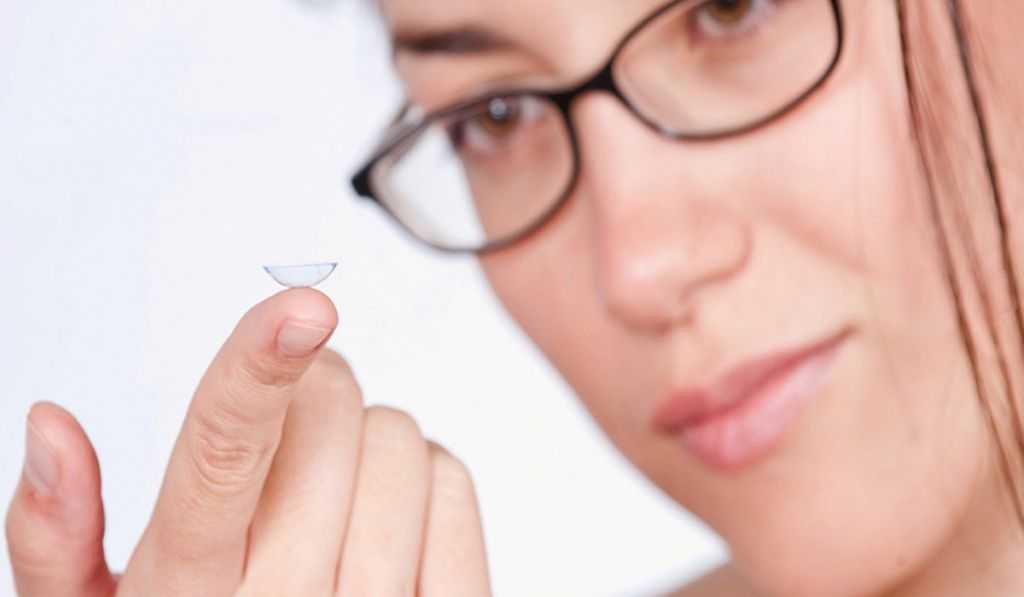 Contact lenses should be used safely, responsibly, and only under the supervision of your eye care professional. Otherwise, serious injury to the eye can result, particularly if the contact lenses are not removed at the first hint of a problem.
Contact Lens Risks and Safety Tips
Kids and contact lenses are not always the best fit.
If you are thinking about contacts for your child, you may want to look at how well your child handles other responsibilities, especially personal hygiene. Common behaviors that can result in injury include wearing another child's lens; using saliva to moisten a lens; not following the directions of an eye care professional; and wearing cosmetic or decorative lenses purchased without a valid prescription from flea markets, beauty supply stores, the internet and other sources. 
In fact, according to study published in Pediatrics, about 13,500 (or one-fourth) of the roughly more than 70,000 children who go to the emergency room each year for injuries and complications from medical devices are related to contact lenses.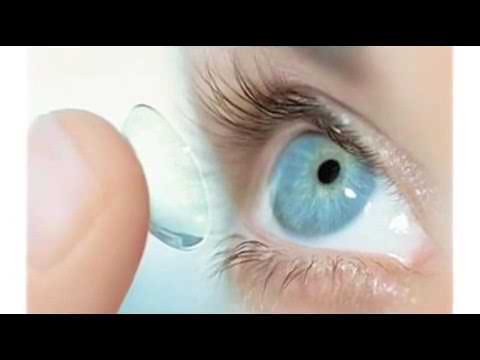 The problems from contact lenses include infections and eye abrasions — meaning that your eye can be bruised from contact lenses.
The most serious risk is that of ulcers (severe infections) of the cornea — which is the front of the eye that shields it from germs, dust, and other harmful material. Ulcers are rare, but if not quickly treated and controlled, can result in permanent loss of vision. Not taking the necessary safety precautions can greatly increase the risk of ulcers. Eye care professionals generally do not recommend extended wear lenses (lenses that can be worn overnight or during sleep) for kids and teens because they can increase the incidence of corneal ulcers.
Daily disposable lenses can reduce some of the risks associated with wearing lenses since a new pair is used each day.
Another point to consider: children with seasonal allergies are usually not good candidates for wearing contacts. The lenses may only increase the itching and burning caused by their allergies.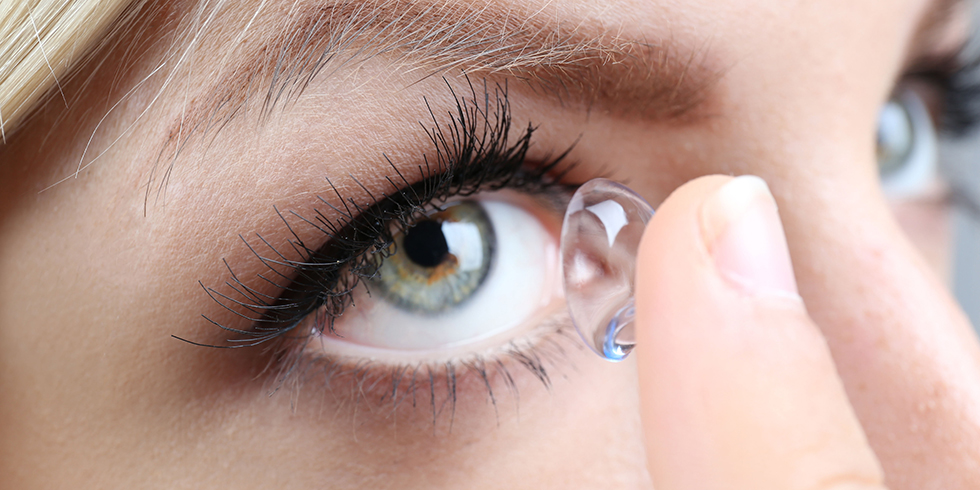 Contact Lens Safety Tips
Wash your hands before cleaning or inserting lenses. Carefully dry your hands with a clean, lint-free cloth.
Rub, rinse, clean and disinfect your contact lenses as directed. Only use the products and solutions recommended by your eye care professional. Note that cleaning and rinsing (and the use of most care solutions) is eliminated if daily disposable lenses are prescribed. 
Never expose your contact lenses to any kind of water or saliva.
Do not wear your lenses for longer than prescribed. Do not sleep in lenses unless they are prescribed to be used that way.
Never wear someone else's lenses.
Always have a prescription for any lenses you wear.
When playing sports, wear safety goggles or glasses over your lenses.
Apply any cosmetics after inserting lenses.  Remove your lenses before removing makeup.
In general, have a pair of back-up glasses handy.
Never put a contact lens into an eye that is red.
If your eye is itching, burning, irritated or red, remove your lenses and contact your eye care professional.
What Else Should You Know?
Most contact lenses used by children are not used during sleep. And most lenses are used as a substitute for glasses, to provide only optical correction for blurry vision. However, there are some special types of contact lenses that may provide other benefits, or that may raise additional concerns. For example:
The FDA approved the first contact lens to slow the progression of nearsightedness in children. Kids would begin wearing the lenses between the ages of 8 and 12 years old. (These lenses are "daily disposable" lenses that are worn only during waking hours and disposed of every evening.) 
Some lenses can be worn during sleep. These lenses, which can be either soft or rigid, have substantially greater risk of severe eye infection that can result in vision loss. There is a type of rigid lens (orthokeratology lens) that is worn during sleep that is intended to slightly remold the cornea to temporarily reduce nearsightedness. These lenses are typically worn every night during sleep but are removed in the morning and let the nearsighted patient temporarily see more clearly without glasses or contact lenses. There are some increased risks with this type of rigid contact lens wear.
Decorative contact lenses can give the eye a different cosmetic appearance and can be made with or without vision correction. Lenses without corrective power are still medical devices, require a prescription from your doctor, and have the same risks as other lenses do. These risks may be increased if the contact lenses are purchased online.
If your child is injured while wearing contact lenses, seek medical advice. Consumers and health care professionals are encouraged to report adverse events or side effects related to the use of these products to the FDA's MedWatch Safety Information and Adverse Event Reporting Program.
How old can you wear lenses? At what age can a child wear contact lenses?
We tell you at what age you can use regular lenses, colored and night ones, what are the age restrictions, what type of lenses is better to choose for a child and when contact correction is preferable to glasses.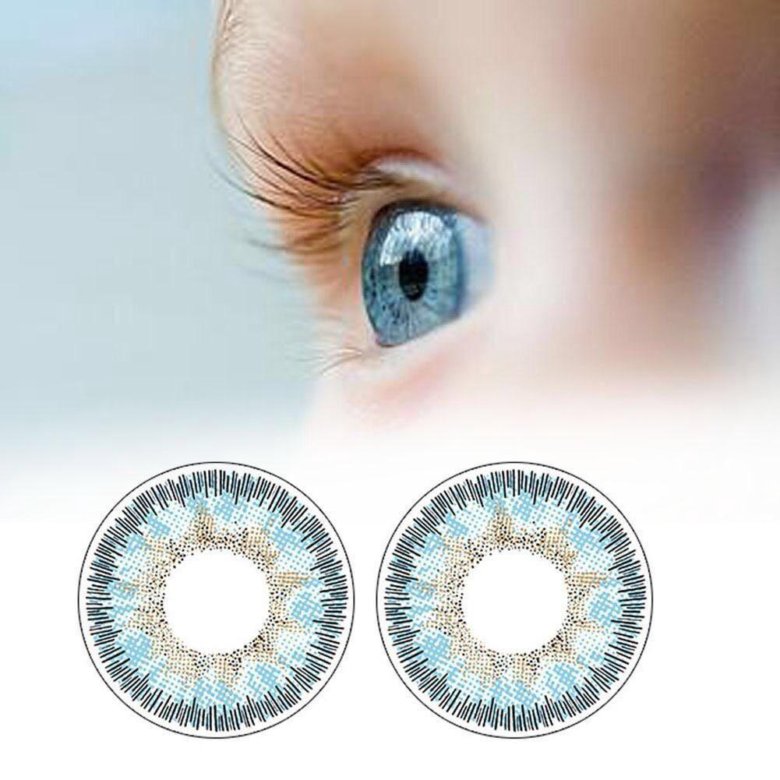 Minimum age limit
Wearing lenses requires children to take responsibility: they must follow all the rules of personal hygiene, properly care for lenses, and be able to put on, take off and wash them without the help of adults.
On average, children start using lenses at the age of 8.
Therefore, it is not always possible for children under 8 to switch to lenses. Although there is no direct ban on the use of contact correction tools at an earlier age, ophthalmologists still recommend waiting for the time when the child is fully aware of the need for these procedures and will be able to do everything on their own.
Parents can help care for the lenses, but it is important that the child can put them on and off without assistance. This is necessary in case a lint or eyelash gets into the eye. Then the lens must be removed, washed and put back on. If parents are not always around, children will have to do it without help.
Daily wear soft contact lenses
Daily wear lenses are recommended for children for everyday use.
Ophthalmologists note that they can be worn on average from the age of 8. They do not need daily care, every morning the child will put on a new pair, and at the age of 8, children can already learn how to use lenses on their own.
Preference should be given to silicone hydrogel correction products. They are preferred due to their good oxygen permeability.
The use of reusable lenses (two weeks or more) can be started from the age of 13-14. At this age, a child can already use contact correction products on a par with adults - he does not forget to take them off at night, is aware of the need for thorough hygiene and proper care, and also does everything carefully so as not to damage the integrity of the lenses.
It is very important that the lenses are selected by a pediatric ophthalmologist. Any discrepancy between the parameters, for example, along the radius of curvature, can be fraught with abnormal development of the eye.
Indications for use
Myopia;
Hyperopia;
Astigmatism.
Orthokeratology lenses
This type of contact lens is made of rigid gas permeable materials. Orthokeratology lenses (OL) are nocturnal lenses - they are used only during sleep. At this time, the upper layer of the epithelium changes under the influence of OL, so that the child sees well during the day. In the morning, after sleep, the OL is removed and left in a disinfectant solution until the evening.
Parents can help the child with the use of EP, so independent skills do not play a significant role. However, orthokeratological lenses have medical contraindications - they are prescribed only to patients 7 years of age and older.
Orthokeratology Lenses allow you to control the development of myopia, so daily use is recommended. The main advantage is that the child no longer needs to wear glasses, during the day he will see well without them.
In this way, children can freely engage in sports (eg swimming) and other active pursuits.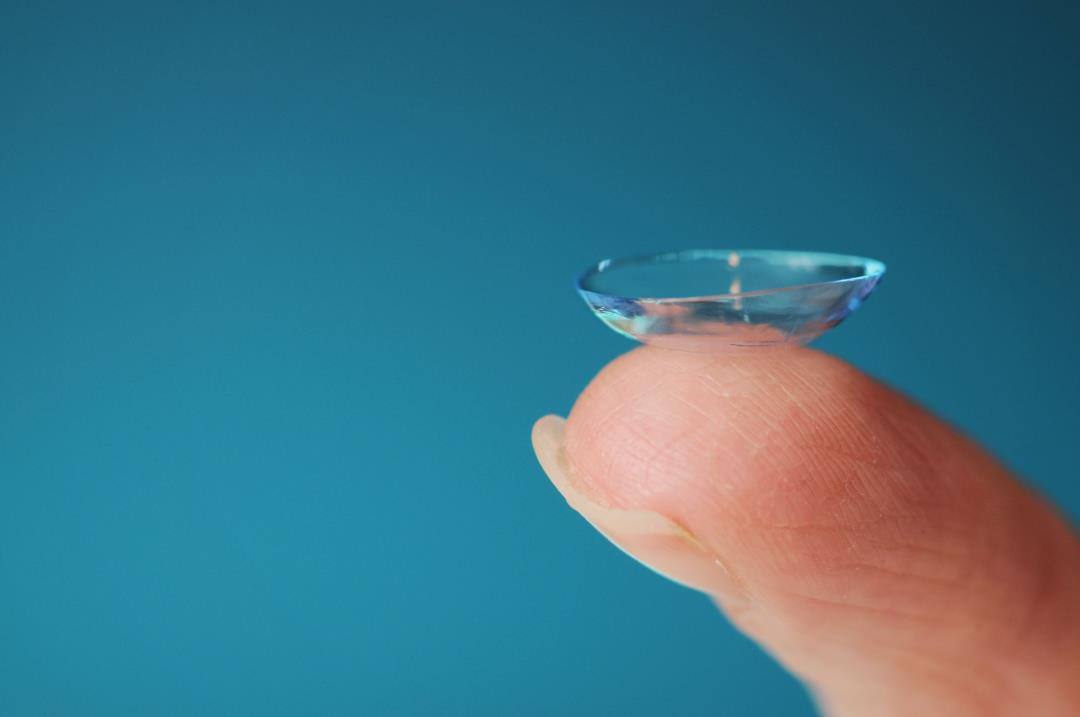 Indications for use
Progressive myopia;
Hyperopia;
Astigmatism.
Scleral lenses
Unlike conventional lenses, scleral lenses are larger and cover almost the entire outer surface of the eye, extending beyond the iris. Scleral lenses are medical and decorative (masquerade).
The former are used in cases where standard contact correction tools cannot be used. For example, if a child has nearsightedness or farsightedness with additional complications:
Keratoconus;
Corneal pathologies;
Dry eye syndrome;
Injuries, burns or mechanical damage to the eye;
Keratitis;
Microphthalmos.
Scleral lenses are prescribed only for special medical reasons.
Decorative lenses are lenses with different visual effects, such as multi-colored or animal eyes. This type of lens is not recommended for children.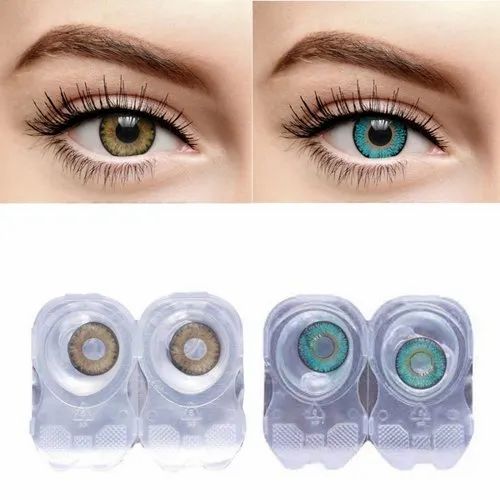 They can restrict the access of oxygen, so any mistake in use is fraught with complications.
Adolescents can use masquerade lenses from the age of 14-15, but only after consulting a specialist. This type is allowed to be worn no more than 4 hours a day.
Colored lenses
Colored or tinted lenses can have a corrective function and are theoretically suitable for children. In the manufacture, a safe biocompatible pigment is used, which is additionally coated with a hydrogel layer. Due to this, direct contact of paint with the eye is excluded, so the lenses do not cause allergies and do not harm the eyes.
However, due to the tinted layer, the oxygen permeability of colored lenses is lower than that of normal lenses, so they are worn for a limited amount of time during the day. Otherwise, they have all the same recommendations and contraindications as daily soft lenses.
What are the age restrictions related to
As already mentioned, restrictions largely depend on the child himself.
For the safe use of lenses, the following rules must be observed:
Always wash your hands before any contact with eyes and lenses;
Be sure to remove correction products at night;
Perform mechanical cleaning and leave lenses in disinfectant solution for at least 6 hours;
Keep container and accessories clean, change solution daily;
Carefully put on and take off the correctors so as not to damage their integrity.
Due to age, children cannot always follow all the rules. And their non-compliance can lead to the development of pathological complications.
When to choose lenses
Contact lenses are superior to glasses in many ways. They give more freedom of action and do not distort the image, especially when it comes to correcting high-grade visual impairment.
Lenses are superior to glasses in many ways.
Unlike glasses, which can break easily during play or sports, contact corrections are safer.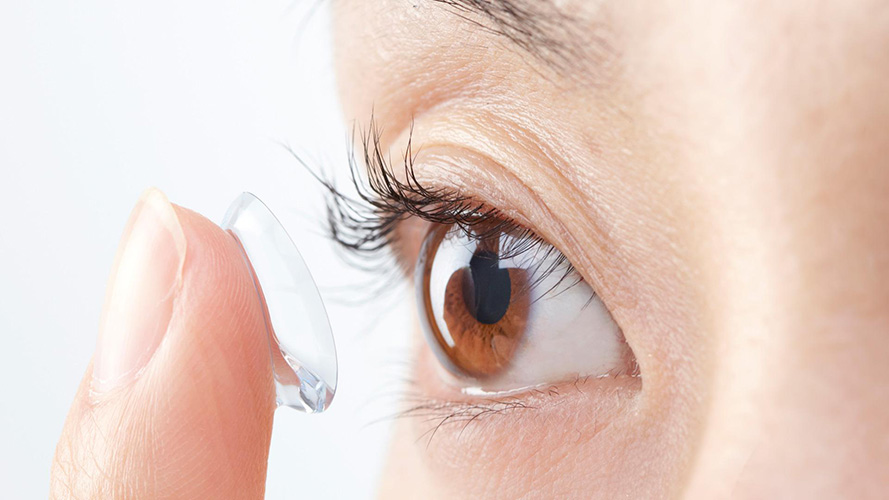 They follow the natural shape of the cornea and fit snugly to the eyes, so they stay in place even during active activities.
The use of lenses is also medically justified. For example, they are preferred for anisometropia, that is, when there is a significant difference in the optical power of the right and left eyes. It is impossible to correct a difference of 2 or more diopters with glasses, so one eye will receive an incomplete correction. This can lead to the development of amblyopia.
Advice for parents
Supervise your child even if he wears lenses for more than a month. Children may go to bed with lenses on, reuse the solution, or touch their eyes with dirty hands, which is not safe;
Prefer disposable lenses, they are easier to care for and safer for eye health;
Get your child checked out every year. Firstly, it is important to ensure that the child always receives the correct correction - if the violations progress, the correction needs to be strengthened. Secondly, the doctor can identify possible complications in time and stop their development.
Bring your child for contact lens fitting at Happy Look Optics. Professional ophthalmologists will find the best solution, help with the choice of accessories and answer all questions.
At what age can contact lenses be worn?
home
All about eyes and vision
All about eyes and vision
At what age can you wear contact lenses
Progressive parents often wonder, at what age can children wear lenses? And it's not just about convenience and beauty. When a child wearing glasses comes to school or kindergarten, he often becomes the object of peer jokes. Constant banter causes psychological discomfort and sometimes leads to disorders like depression. If you wear lenses, these situations will not arise.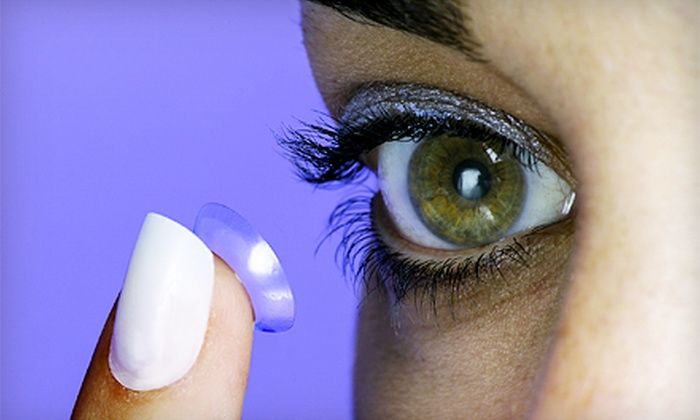 As for age restrictions, if there are medical indications, contact lenses are selected even for newborns. The decision in favor of wearing is made by an ophthalmologist after a comprehensive eye examination. Children up to 2-3 years old are usually selected special individual lenses. Older boys and girls, ages 10 or 12 and up, tend to fit the types of lenses used by millions of men and women.
Remember that the most important thing is to check your eyesight! A pediatric ophthalmologist can recommend and select lenses for children. When selecting, the doctor takes into account the results of examinations and features of vision. Opticians with the option of children's selection are marked on our locator.
Child selection:
Go to locator
Find a convenient optic on our locator, and by the icon, determine whether the selected optic
selects lenses for children.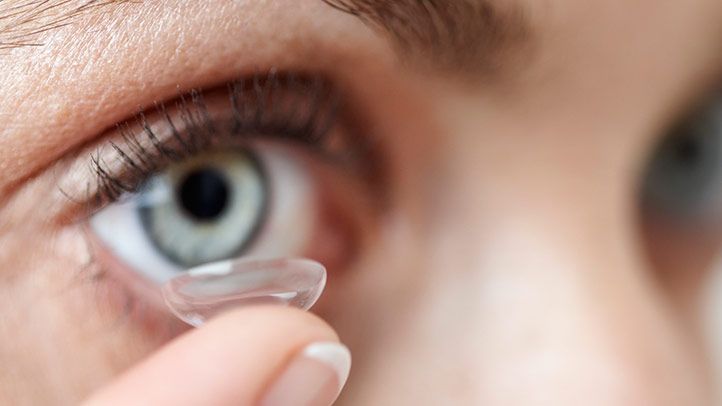 Benefits of wearing lenses
Now you know how old they are and how safe they are.
Let's look at the pros of wearing.
The first plus is freedom of movement. The child plays outdoor games with peers and is not afraid to be left without glasses at the most unexpected moment. In addition, many sports become available to children - from dancing and gymnastics to football and tennis.
Lenses do not break and do not restrict the field of view, like temples and eyeglass frames.
Images and sizes of objects are not distorted.
When it comes to teenagers, the lenses give self-confidence. Most boys and girls are critical of appearance. Because of wearing glasses, many complex. Lenses eliminate complexes associated with visual defects.
Is it harmful to wear lenses?
This question worries parents no less than the presence of age restrictions. In short, lenses do not harm children in any way, but subject to several conditions. They must be selected by a qualified person. And the child must strictly follow the recommendations of the ophthalmologist.
Parents should make sure that the child understands the responsibility of wearing lenses and learns how to care for them. Additionally, you should make sure that your son or daughter knows how to put them on and take them off correctly, do it on time and strictly adhere to hygiene rules.
We accustom the child to lenses - advice to parents
Find a good specialist
A competent doctor will determine how old you can wear lenses specifically for your child, and will always advise on unclear points.
It is ideal that consultations are provided not only in the office, but also remotely. Then you won't have to go to appointments for nothing.
Encourage your child to use lenses
Children are not very fond of drastic changes in life. Wearing lenses is just one of them. The sooner distrust is overcome, the faster the children adapt to the lenses and stop perceiving them as foreign objects in the eyes.
Always remind yourself of hand hygiene
Thorough hand washing before putting on or taking off lenses is one of the main rules for caring for them. It is necessary to wash not only the palms, but also the outside of the hands. Particular attention is paid to the fingers and the skin under the nail tips. Don't forget about your wrists.
Make sure your child takes good care of their lenses
For care (cleaning, storage and rinsing), only special solutions can be used.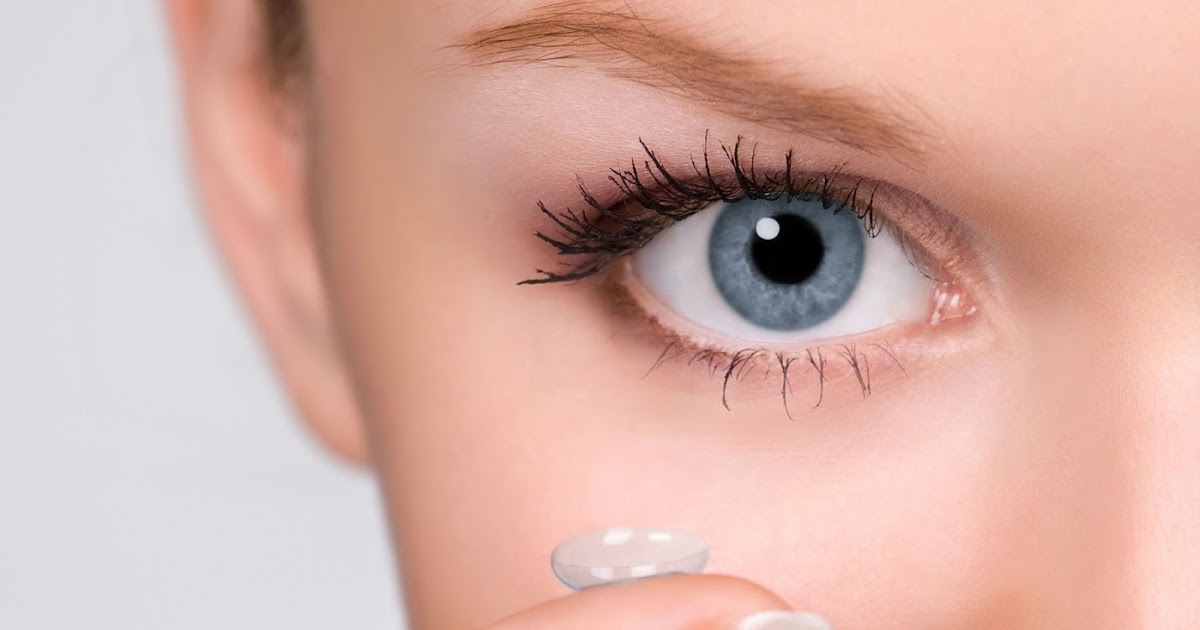 This rule should be conveyed to the child as clearly as possible from the very first days of wearing lenses. For processing, in no case should you use water or saline from a pharmacy.
Remember, the success and safety of children wearing contact lenses directly depends on moms and dads.
In order not to cause a negative attitude towards lenses in a child, it is necessary to study in detail the rules for wearing them. Parents need to monitor compliance with the recommendations of the doctor.
Parents are required to closely monitor the condition of the child's eyes. If discomfort, burning or redness occurs due to the lenses, wear should be stopped immediately. The decision on further use is made after examination by a doctor.
Which lenses are suitable for children?
The popular principle "the best for children" can be safely applied to the selection of lenses for children.
Lenses with maximum oxygen permeability and high moisture content are recommended - breathable silicone hydrogel and water gradient lenses.
The #1 choice for children is disposable contact lenses, which are also very comfortable to use 171 . They do not require maintenance - every day the child puts on a new pair of lenses, and in the evening takes them off and throws them away. For example, Dailies Total 1 are the only water grade contact lenses that have almost 100% moisture on the surface with high oxygen permeability. This combination allows the child's eyes to breathe and provides comfortable wearing.
Upon examination, the specialist will select the option that best suits your child.
Rigid contact lenses are usually prescribed for special medical reasons, such as to correct a high degree of astigmatism. There are also "night" or orthokeratology rigid lenses that are worn at night and removed in the morning.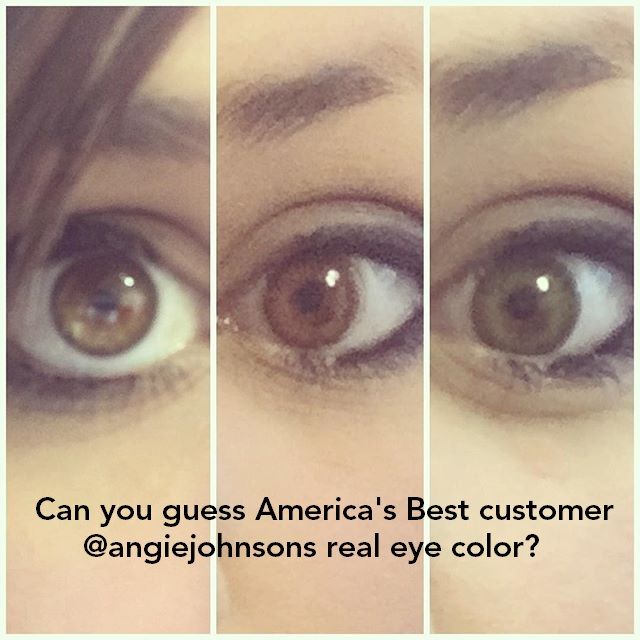 Colored lenses for children
In this section, we will discuss how old you can wear colored lenses. As well as transparent, colored lenses can be used after examination by a specialist. Selection is carried out jointly with parents. Be sure to take into account the ability of the child to independently comply with the rules of wearing. Modern colored lenses in their characteristics are no different from transparent ones. For example, AIR OPTIX COLORS lenses are made from breathable silicone hydrogel and have the same oxygen permeability as AIR OPTIX products.
It is important to know that colored lenses are available with and without diopters. In the first case, the lenses are used to correct vision and for decorative purposes, and the second - to decorate the eyes.
Quality matters a lot in this matter. AIR OPTIX COLORS color lens technology embeds a cosmetic printed pattern into the inner surface of the lens and then coats it with a layer of breathable polymer.