Can you eat cooked mozzarella when pregnant
Can You Eat Mozzarella in Pregnancy? Isn't It a Soft Cheese?
If you're a cheese lover, the recommendation to avoid certain soft cheeses during pregnancy may feel downright demoralizing. No mold-ripened Roquefort, no fresh Camembert, no imported gorgonzola? What's a cheese-ophile to do?
With some soft cheeses a no-go for 9 months, you may wonder if you can drown your sorrows in some stretchy mozzarella — only to hear buzz that fresh mozz might also be unsafe in pregnancy.
Fortunately, there's good news about your favorite pizza cheese. As long as it's made from pasteurized milk, mozzarella (even the softer fresh variety) is almost universally safe for you to eat while pregnant.
Keep reading for the lowdown on including it in your diet during pregnancy.
Remember your science lesson about pasteurization from way back when? Pasteurization is a process of heating foods — dairy products in particular — to temperatures high enough to kill pathogens.
Because pasteurization virtually eliminates harmful bacteria, mozzarella made from pasteurized milk is fine to consume during pregnancy, both cooked and in its fresh, uncooked form.
Read food labels carefully to be sure any mozzarella you purchase is made with pasteurized milk. Or, if dining out, don't be afraid to ask questions about the origins of the cheese in your pasta or salad.
If it's been pasteurized, you're good to dig in.
Choosing pasteurized mozzarella is critical because the risks of eating soft cheese in pregnancy come down to one offending bacteria in particular: listeria. When unpasteurized or raw milk is used to make soft cheeses, listeria has more opportunity to grow and potentially cause infection.
According to the Centers for Disease Control and Prevention (CDC), listeriosis (the bacterial infection caused by listeria) is especially serious in pregnancy.
When you're pregnant, you're 10 times more likely than other people to get a listeria infection, and the infection can spread to babies in utero. Serious complications can result, including miscarriage, stillbirth, preterm labor, and even death in newborns.
Beyond concerns of pasteurization, use your senses to assess the safety of any questionable cheese (you know, the hunk that's been sitting in your fridge for ages).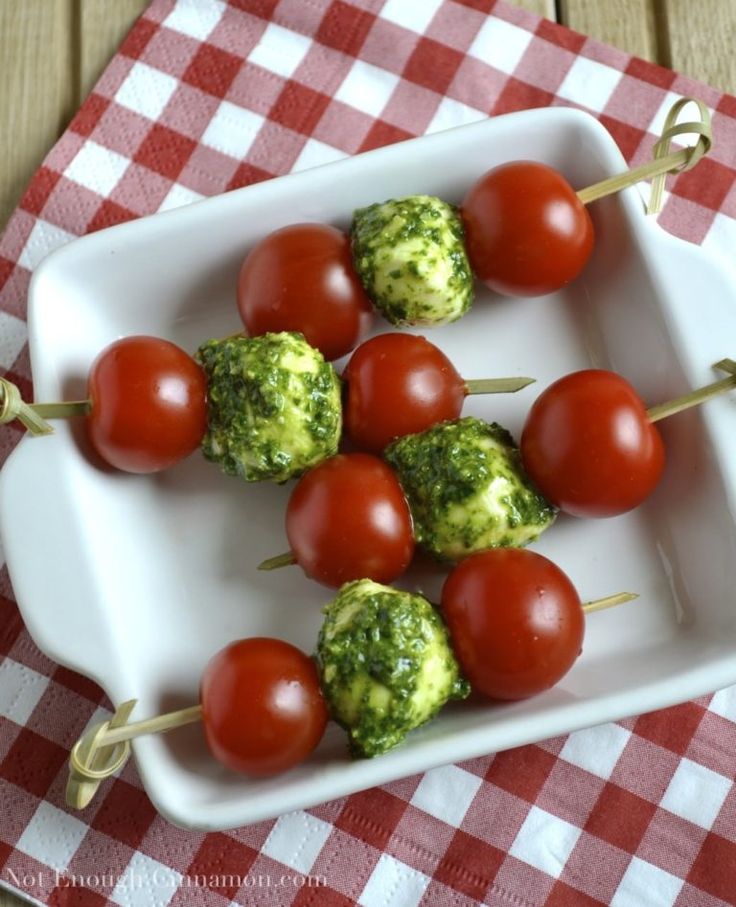 If the mozzarella has a foul odor or any visible mold, don't eat it. Especially during pregnancy, it's smart to follow the old food spoilage adage: When in doubt, throw it out.
Believe it or not, the list of soft cheese to avoid during pregnancy is actually pretty short.
As long as cheese isn't mold-ripened and is made with pasteurized milk, you're in the clear to enjoy tons of delicious cheeses, including the following:
feta
ricotta and cottage cheese
cream cheese
paneer
havarti
halloumi
Parmesan
pecorino
Romano
cheddar
Swiss
We don't typically think of cheese as a health food, but mozzarella actually provides a number of nutritional benefits.
For one thing, its star nutrient, calcium, is a key player in bone health. Your body also funnels calcium to your unborn baby, helping them grow bones and teeth.
It's recommended that if you're over the age of 18, you should consume 1,000 milligrams (mg) of calcium per day during pregnancy.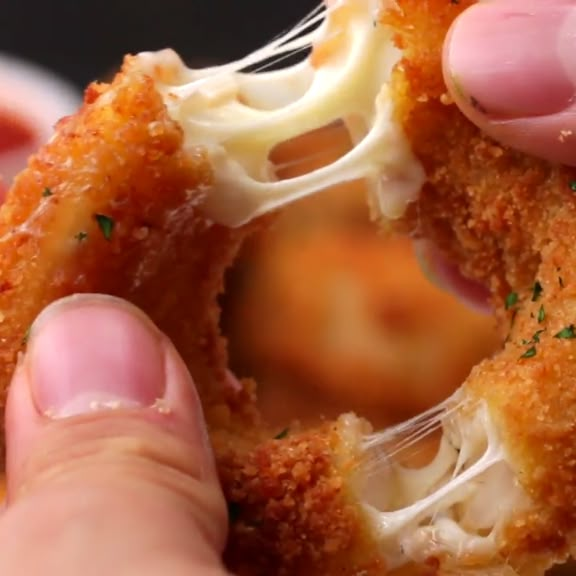 Teens who are pregnant need 1,300 mg per day. With 200 mg per 1-ounce serving, mozzarella can provide a substantial chunk of this mineral.
Mozzarella also shines in its high protein content of 7 grams (g) per 1-ounce serving.
While the current recommended dietary allowance for protein is just 0.8 g per kilogram (kg) body weight (0.35 grams per pound or g/lb), you need more protein when pregnant.
Researchers suggest about 1.2 g of protein per 1 kg body weight (0.54 g/lb) during early pregnancy and about 1.5 g/kg (0.68 g/lb) during the later stages of pregnancy.
A serving of mozz will contribute to protein's many functions during pregnancy, including creating breast and uterine tissue, increasing your blood supply, and promoting the growth of your baby's brain.
As cheeses go, mozzarella is a relatively low-sodium option, with approximately 7 percent of your daily value per ounce. If you're on a low-sodium diet due to preeclampsia or other concerns, a bit of the stretchy stuff can be a smart choice for satisfying that cheese craving.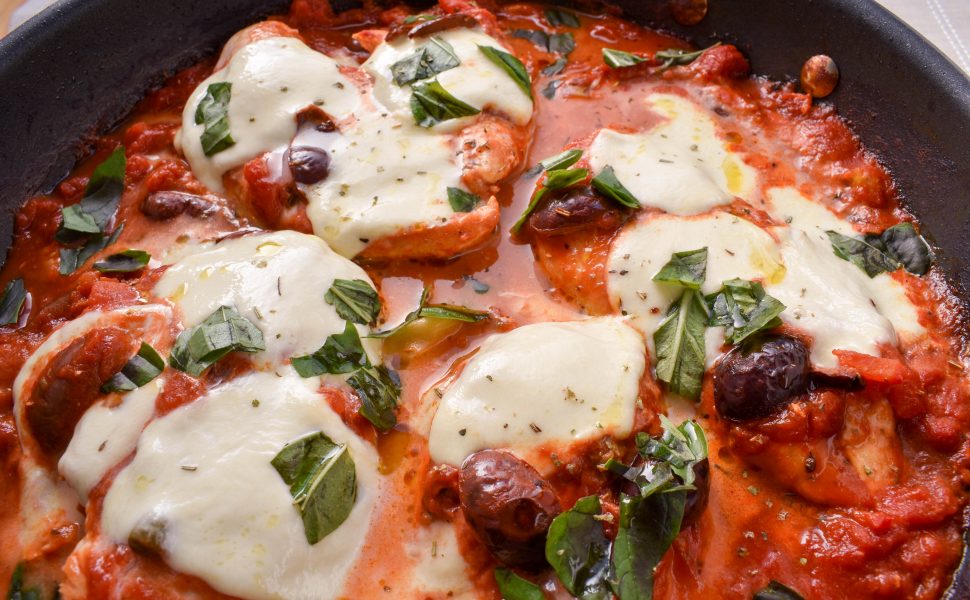 Meanwhile, as a nutrient-dense food, mozzarella is an easy go-to for fulfilling your extra calorie allotment during the second and third trimesters of pregnancy.
And as that stick of string cheese fuels your own healthy weight gain, it might help your baby's, too.
Studies from 2012 and 2019 showed a positive association between milk and dairy consumption during pregnancy and greater infant birth weight and length.
Like all full-fat dairy, cheese does have more than its fair share of saturated fat.
Whole milk mozzarella contains 4 g of saturated fat per ounce (about 20 percent of the daily value), and even part-skim mozzarella contains 3 g (16 percent of the daily value) per 1-oz serving.
Since saturated fat has been associated with health issues like heart disease and weight gain, you may have concerns about this cheese's healthfulness. But keep in mind that you need healthy fat sources like cheese during pregnancy.
And intriguingly, some studies have indicated that not all saturated fat is created equal.
Recent research indicates that whole foods like cheese may have protective health effects, despite their saturated fat content.
One 3-week study found that full-fat dairy foods didn't adversely affect blood cholesterol, glucose, or insulin levels. (Note that this study was funded by the Danish Dairy Research Foundation.)
Another study even showed that eating more cheese led to reduced risk of cardiovascular disease.
As always, talk to your doctor if you have concerns about your diet during pregnancy.
Adding a bit of mozzarella to your pregnancy diet is simple! Try these healthy, low-prep snacks:
Pair mozzarella slices with a handful of whole wheat crackers or a piece of fresh fruit.
Make a caprese salad by drizzling balsamic vinegar over sliced mozzarella, tomatoes, and basil leaves.
Spread marinara sauce on a whole wheat English muffin half. Sprinkle with shredded mozzarella and bake at 400 degrees for 8–10 minutes — you have yourself an easy pizza!
With all the foods off the menu during pregnancy, isn't it nice to know you can still enjoy the gooey stretch and salty flavor of mozzarella?
Opt for cheese made with pasteurized milk and you're in the clear to enjoy this savory favorite in pizza, pasta, and cheesy dips.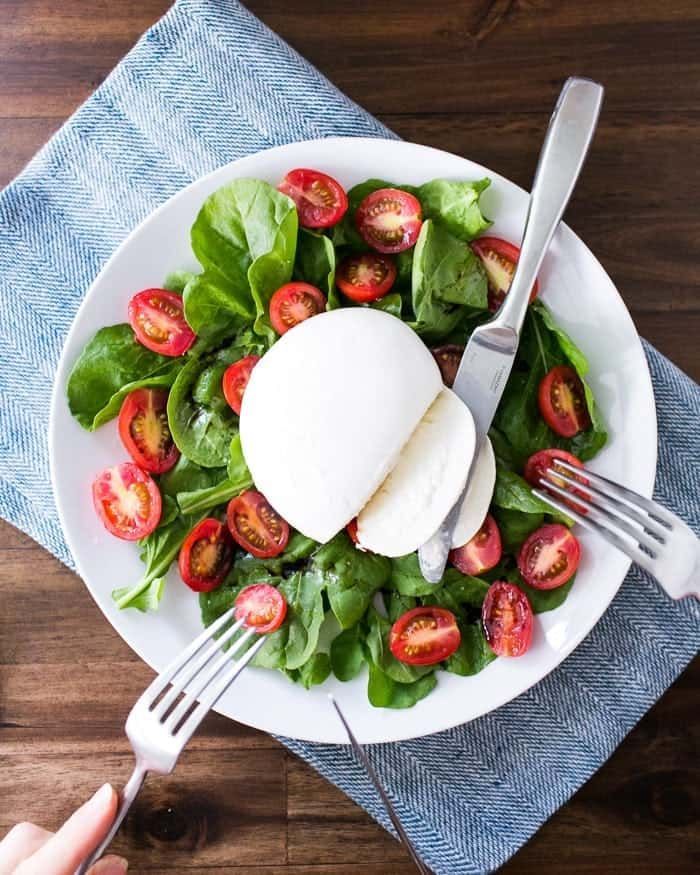 Can Pregnant Women Eat Fresh Mozzarella Cheese? Is It Safe?
Last Updated on August 23, 2021
Mozzarella often tops the list of all-time favorite cheeses in many countries. It's everywhere: on pizzas, over salads, in sandwiches… so no surprise that if you're pregnant, you're probably wondering about whether it's safe or not for you to continue eating it. Let's find out!
Can Pregnant Women Eat Mozzarella Cheese? Mozzarella Cheese is safe to eat in pregnancy if it's been made from pasteurized milk. Mozzarella is a semi-soft cheese, so it's unsafe when made from raw, unpasteurized milk.
The key here is pasteurization, so that's the primary thing to look out for. This article covers everything mozzarella, including popular dishes that include it and how you can find out whether it's pasteurized, too – including pregnancy-safe brands.
Covered in this Article:
Is Mozzarella Pasteurized?
Here's the kicker with mozzarella: mozzarella is not always pasteurized, depending on where it's from.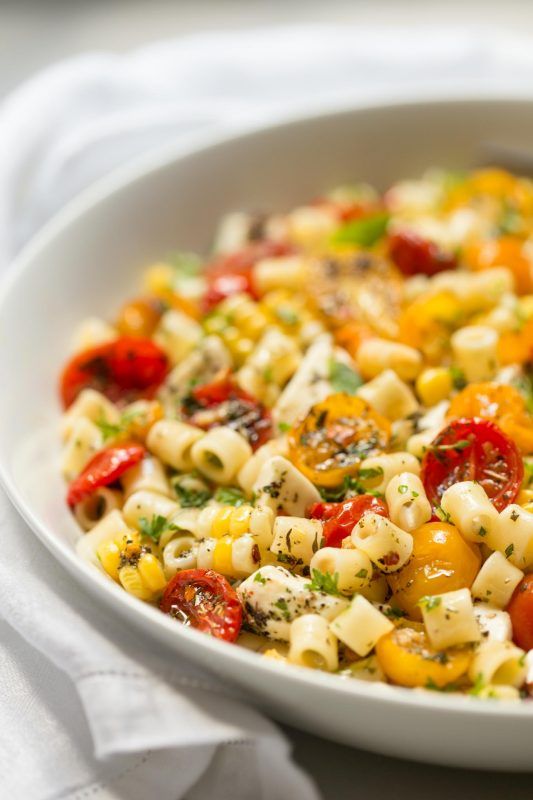 There's no stipulation that raw, unpasteurized milk can't be used in making mozzarella. Mozzarella made in the European Union has a Traditional Specialities Guarantee (TSG) attached to its name, but this only specifies it has to be made 'traditionally', and doesn't say whether pasteurized milk should be used (source: Wikipedia).
This means that when you're pregnant, you should always check that the mozzarella has been made from pasteurized milk. The good news is that it almost always is, outside of Italy.
Mozzarella is designed to be eaten as fresh as possible – usually the day after it's made. This can only be realistic if you're in Italy or a neighboring country that can get it super-fresh.
If you're eating mozzarella produced in your own country outside of Italy, or Italian imported mozzarella, it's usually made from pasteurized milk, either because the national food regulations say so, or due to the shipping time involved.
Mozzarella Pasteurization In Your Country
Whether mozzarella is likely to be made from pasteurized milk or not depends on where you live (or where the cheese is from).
In the USA, the FDA requires that all producers making mozzarella in the United States use pasteurized, not raw milk (source: FDA). Therefore all commercially-produced, USA-made mozzarella cheese is usually pasteurized.
Raw milk is still allowed for sale in many states, though, so very occasionally you might find an artisan, farm-shop type cheese for sale that may use raw milk. This is very rare, however.
It's a similar story in Australia, where raw milk cheeses AND raw milk are both banned from sale. However, some exceptions and loopholes occasionally pop up. Any commercially-made mozzarella in Australia will be made using pasteurized milk.
In the UK and Europe, raw milk is more prevalent, because it's used to make so many traditional cheeses and recipes. The law usually requires that unpasteurized milk products should be labeled as such, so if you're buying mozzarella in Europe, check the label first.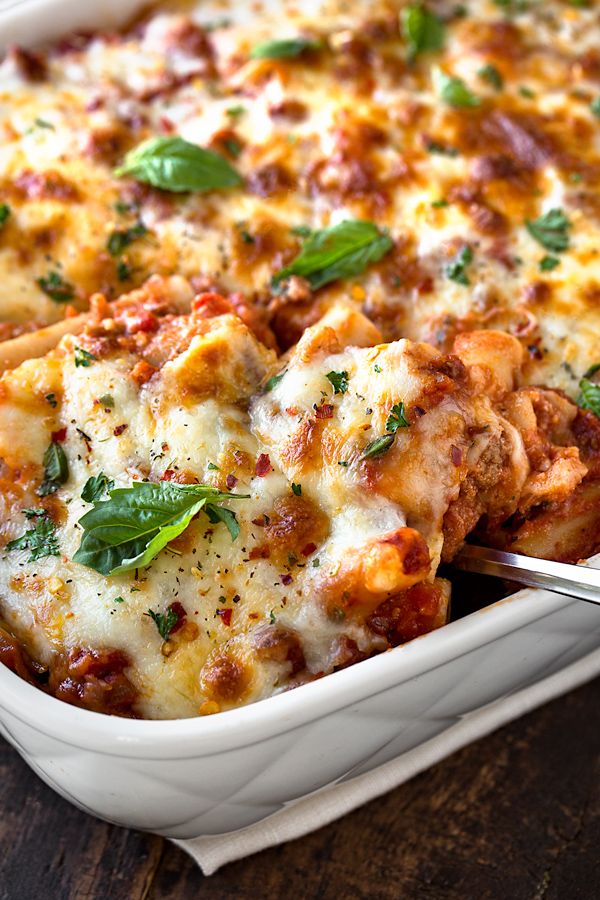 Brands of Mozzarella using Pasteurized Milk
For pregnant women, the easiest option is to avoid 'artisan' or home-made style cheeses and opt for commercially-produced and manufactured mozzarella.
This is the type made in a factory, packaged and labeled with a full list of ingredients. Popular mozzarella brands using pasteurized milk are:
Galbani (this one is sold all over the world)
Sargento
Kraft
Belgioioso
Di Stefano
Any own-brand supermarket mozzarella
Mandara
Can Pregnant Women Eat Buffalo / Bufala Mozzarella?
Whether a mozzarella cheese is made from cow's milk or buffalo milk makes no difference to its pregnancy safety. Some people prefer one or the other depending on taste, or lactose content.
You can safely eat either cow's mozzarella or buffalo mozzarella in pregnancy, so long as it's made from pasteurized milk.
Can Pregnant Women Eat "Raw" Mozzarella Or Should It Be Cooked First?
There's a bit of confusion around about eating 'raw' cold, uncooked mozzarella because it sounds like 'raw' is bad.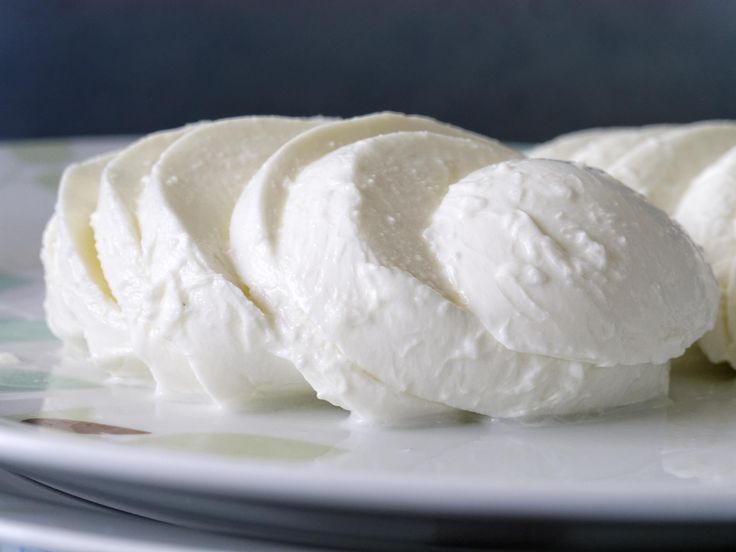 Let's clear this one up:
Mozzarella is not safe if it's made from raw milk (that's unpasteurized milk)

Mozzarella is safe to eat raw, as in cold, fresh, soft, straight out of the packet and not cooked – if it's made from pasteurized milk.
A list of common uncooked (and cooked!) mozzarella dishes are given later in this article if you have a particular one in mind that you want to know about.
Other Types of Mozzarella and Whether They're Safe
Mozzarella has a few different shapes and types. You might have wondered if they're also safe in pregnancy. Here are a few common ones:
Burrata (a mozzarella parcel stuffed with cream and mozzarella or Stracciatella) – there's a whole article dedicated to burrata right here.

Bocconcini – these are 'baby mozzarellas' so the only difference is that they're very small. Sometimes called mozzarella cherries. Treat them just the same as regular mozzarella when checking if bocconcini is safe for pregnant women.

Mozzarella sticks (sometimes called 'string cheese') – these are usually safe in pregnancy as they're commercially made. Check the label, and if they're made with pasteurized milk, mozzarella sticks are OK in pregnancy.
Mozzarella Dishes and Their Pregnancy-Safety
Here are a few common dishes featuring mozzarella that you might want to know about when you're pregnant:
Can Pregnant Women Have Mozzarella on a pizza? Mozzarella on a pizza is safe for pregnant women to eat.
This is for two reasons – commercially-made pizza almost always uses pasteurized milk mozzarella. Additionally, heating up mozzarella would make it safe to eat in pregnancy anyway, since the heat of the pizza oven would kill any bacteria.
If you're partial to pizza when you're pregnant, you might find this guide to pizza toppings in pregnancy really useful.
Can I have baked mozzarella if I'm pregnant? Mozzarella that has been baked is fine for pregnant women to eat.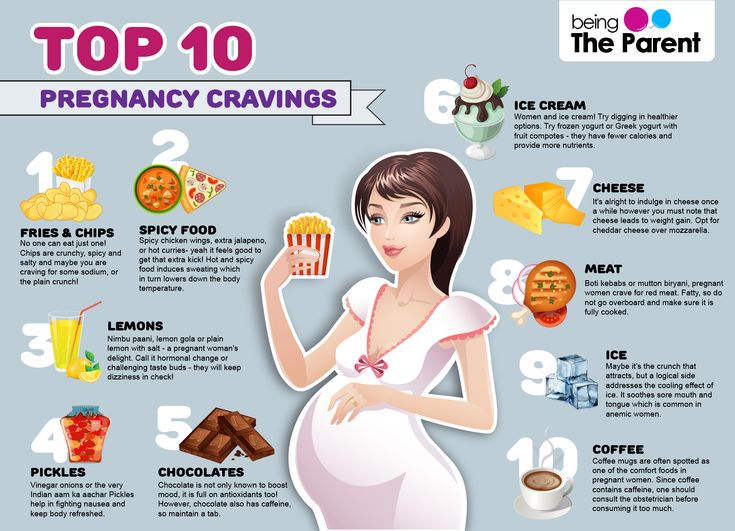 It's common as a cheesy topping to casseroles and melts, and is fine to eat in pregnancy.
Is Mozzarella Healthy for Pregnant Women? What Are the Benefits?
Compared to many other cheeses, mozzarella is lower in calories and sodium as it's usually eaten fresh. Mozzarella is high in calcium and protein, which are both essential in pregnancy, and it's also a good source of vitamin B12 and phosphorus (source: Nutrition Data).
Mozzarella also contains probiotic properties (source: PubMed) thanks to its milk content. It's one of the ways to eat probiotics naturally, according to the American Pregnancy Association (source: APA).
That said, mozzarella is still a cheese often made from whole milk, so it does contain saturated fat (around 11g per 100g, which is 55% of a regular daily intake) (source: USDA) so it should be eaten in moderation.
It's a great way of pepping up salads or making a "cheesy" bake without resorting to other, higher-fat options, but obviously, if it's on a pizza it's going to add calories and fat.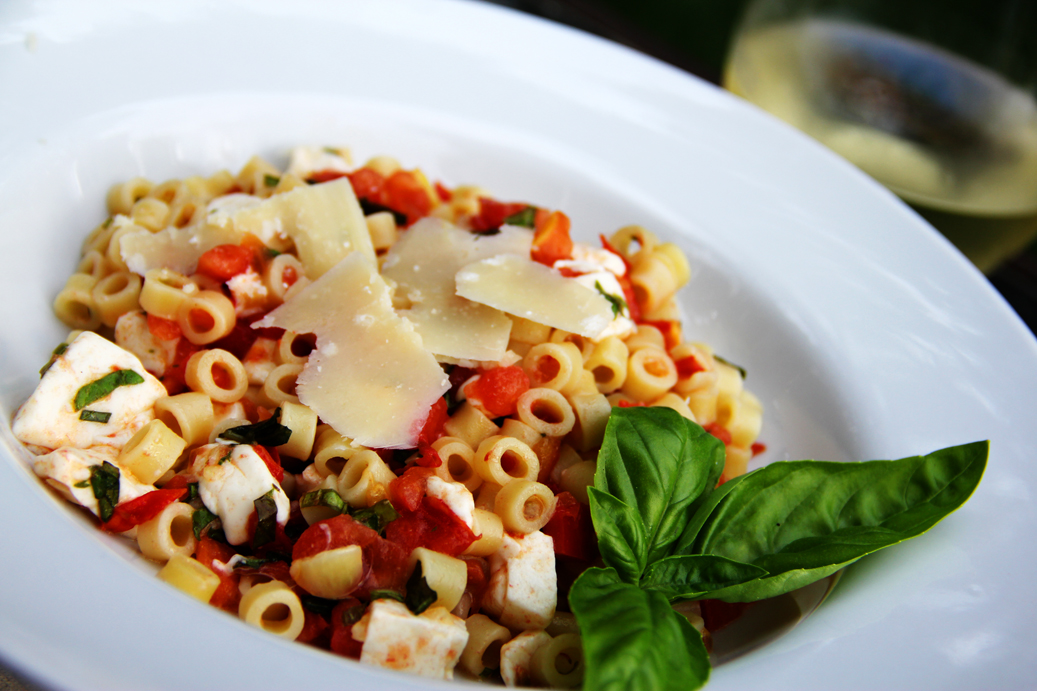 The nutrition of mozzarella really depends on the dish you're enjoying it in!
If you're a cheese lover, you might also be interested in this ultimate list of cheeses you can – and can't – eat in pregnancy, too.
This article has been reviewed and approved for publication in line with our editorial policy.
8 foods that pregnant women should not eat
Share

0

If you are pregnant, you should reduce the amount of coffee and avoid alcohol altogether. Everyone knows this.

But there are far more insidious foods. At first glance, they seem innocent and even useful. But in fact, they can harm mom or an unborn baby more than a couple of cups of double espresso three times a day.

Here is a list of Foods to avoid in pregnancy of popular foods to avoid during pregnancy. Or at least think twice before you eat.
1. Raw eggs
As well as products containing them: eggnog, homemade mayonnaise, raw dough, poached eggs, fried eggs with raw yolk, tiramisu.
What is the danger
One word is enough: salmonellosis. This acute intestinal infection is fortunately not fatal, but is accompanied by severe diarrhea and vomiting that can cause dehydration. But this is already bad: the normal blood supply to the fetus and the level of amniotic fluid in the uterus depend on the amount of moisture. Water deficiency can result in violations in the development of the unborn baby, as well as an increased risk of miscarriage.
What to do
If you have no strength to refuse eggs, make sure that they are thoroughly washed and heat-treated. Hard boiled eggs, scrambled eggs, baked goods are safe.
2. Raw meat
As well as rare fried steaks ("with blood"), raw smoked and cured sausages, poorly fried minced meat, for example, in fast food.
What is the danger
Raw meat can be infected with parasites. For example, Toxoplasma. They are able to penetrate the placental barrier and cause serious disturbances in the development of the unborn baby.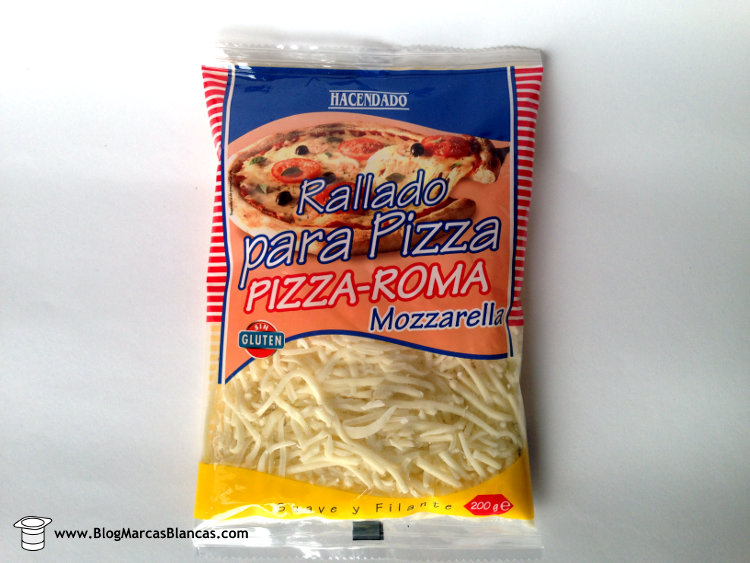 What to do
Removing parasites from meat is easy - heat it properly. If we are talking about dried or smoked products, freezing them for four days will help reduce the risk.
3. Raw fish
Be especially careful with river and wild ocean fish, shellfish (oysters, mussels), dried, smoked fish of all kinds and sushi.
What is the danger
The range of troubles that you can get by eating a roll or dried perch is wide:0003
like meat, fish can be infested with parasites;
in the pulp there are also pathogenic bacteria - for example, listeria or botulinum bacteria, which cause deadly (for mothers as well) botulism;
river fish can be caught in chemically polluted reservoirs - and all toxic substances will go to both mother and baby;
oceanic fish accumulate mercury. Particularly dangerous Foods To Avoid During Pregnancy in this regard are shark, swordfish, king mackerel and tile. Mercury poisoning affects the health of both the mother and the unborn baby - this element can cause brain damage and developmental delays.
What to do
Eat only properly cooked fish. You can take a chance with canned food: just keep an eye on the expiration date and in no case use the product from swollen cans.
4. Liver
Plus liver pate and sausage, cod liver oil Omega-3 Fatty Acid Supplementation During Pregnancy.
What is the danger
Too much vitamin A. Too much of it can lead to birth defects in the fetus.
What to do
Do not abuse liver products. Especially if for some reason you are taking vitamin A supplements. Yes, and in no case should you prescribe vitamins and supplements for yourself - only your doctor can do this.
5. Soft cheeses
Special attention:
soft cheeses with white mold - brie and camembert;
blue cheeses - gorgonzola, roquefort, danish blue.
What is the danger
Due to the high humidity and mold, such cheeses are an ideal environment for the development of all kinds of bacteria, including those dangerous to the fetus.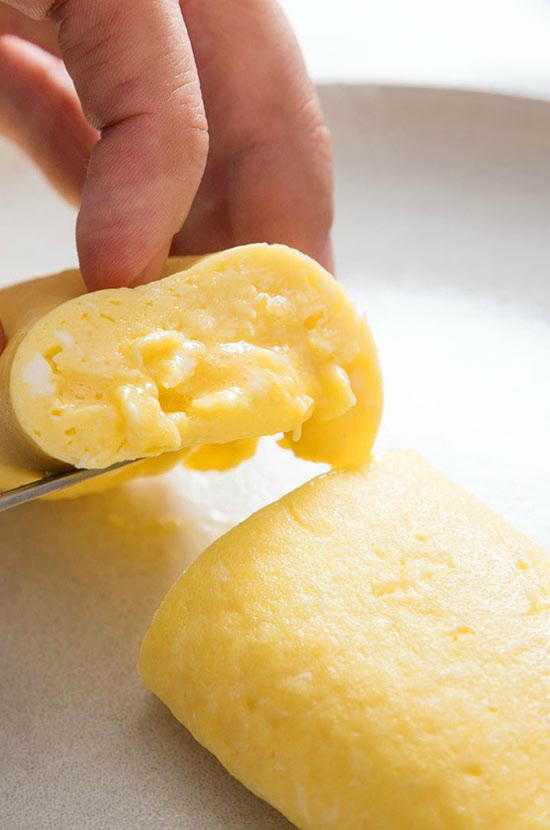 The same listeria, once in the body of a future baby, can provoke severe developmental disorders, miscarriage or stillbirth.
What to do
The ideal option is to switch to hard cheese (cheddar, parmesan, stilton and others): it is safe. Soft cheeses can also be consumed, but only if they are made from pasteurized milk. These are mozzarella, feta, ricotta, cream cheeses, halloumi, processed cheeses.
6. Unpasteurized milk
As well as yogurt and ice cream prepared from it.
What is the danger
All in the same high risk of bacteria content. Unpasteurized milk is a product that has not undergone heat treatment. Therefore, the same listeria, which is deadly for the unborn child, can be found in it.
What to do
Try to drink only pasteurized milk. If for some reason only raw is available, be sure to boil it before drinking.
7. Caffeinated products
Not only coffee, but also green tea, chocolate, cola, energy drinks, and some cold and flu medications.
What is the danger
Excess of this substance can cause the baby to have a low birth weight - and this increases the risk of health problems in the future. Sometimes the abuse of caffeine products provokes a miscarriage.
What to do
You don't have to cut out caffeine completely - just don't go over 200 mg a day. In order not to cross the line, be guided by approximate values ​​ Foods to avoid in pregnancy:
1 cup instant coffee - 100 mg caffeine;
1 cup espresso - 140 mg;
1 cup tea - 75 mg;
1 can cola (330 ml) - 40 mg;
1 can Energy Drink (250 ml) - 80 mg;
50 g dark chocolate - up to 25 mg;
50 g milk chocolate - up to 10 mg.
Once again, we emphasize: these are approximate figures. But they can be used for calculation. For example, if you drank a cup of espresso in the morning and a can of cola in the middle of the day, you received almost 200 mg of caffeine.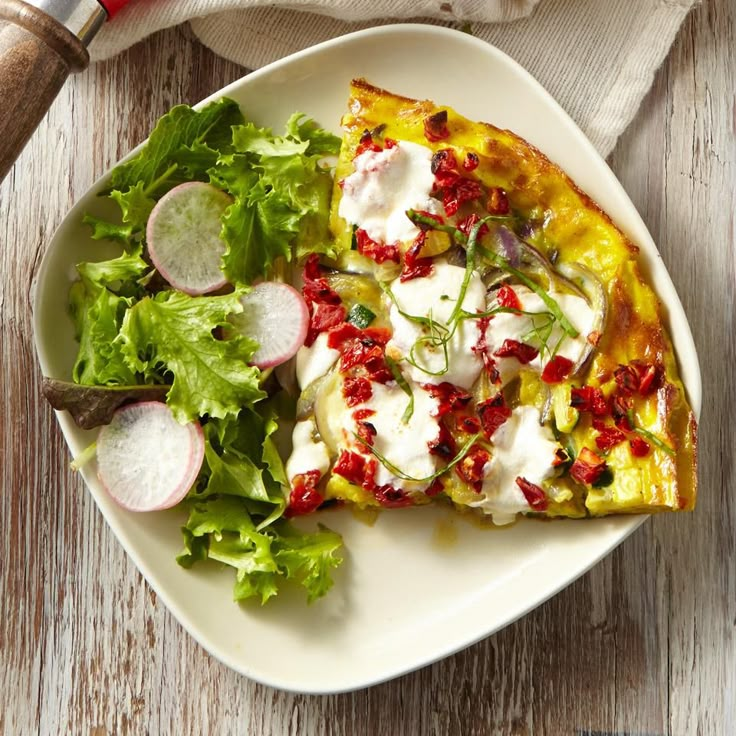 8. Poorly washed vegetables and fruits
As well as berries that grow close to the soil - the same strawberries or currants on the lower branches of the bush. Freshly squeezed juices are also questionable if you do not know how thoroughly you washed the ingredients before cooking.
What is the danger
The bacteria that cause toxoplasmosis and botulism also live in the soil. There is a risk that an apple picked up from the ground or a poorly washed carrot carries them on itself.
What to do
Avoid vegetables and fruits during pregnancy as part of a healthy, balanced diet. But keeping them clean is a must. Not only the health of the mother herself depends on this, but, possibly, the life of the unborn baby.
Read also 🤰👶👩‍⚕️
What to do if your stomach hurts during pregnancy
What rights does a pregnant woman have at work
Which signs of pregnancy can be trusted and which ones can not?
Why toxicosis occurs during pregnancy and how to treat it0049
Is mozzarella allowed during pregnancy?
If mozzarella (even the softer fresh variety) is made from pasteurized milk, it is almost always safe to eat during pregnancy.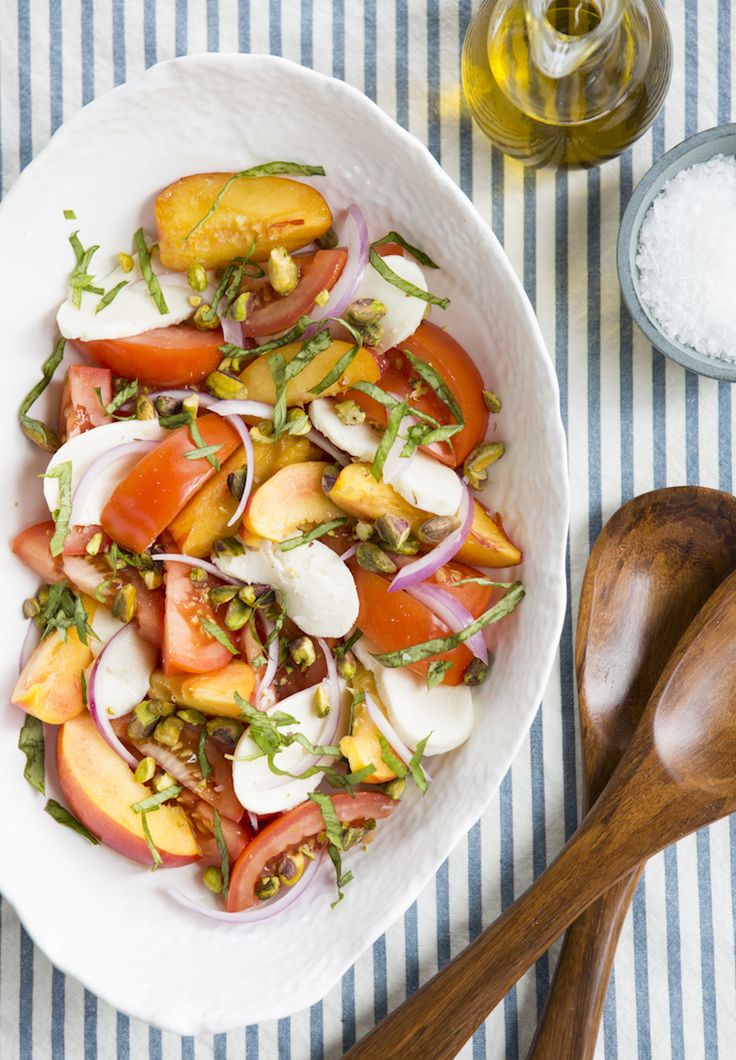 Can I eat mozzarella balls during pregnancy? Stick to your regular hard cheeses like cheddar and stilton if they're made from unpasteurized milk, and soft cheeses like mozzarella, feta, halloumi and cream cheese if they're made from pasteurized milk.
Is the cheese on the pizza pasteurized?
Is Caprese salad safe during pregnancy? Caprese Salad Skewers Drizzle with two tablespoons of olive oil and one tablespoon of balsamic vinegar, sprinkle with salt and pepper and eat! Why it's a Healthy Pregnancy Snack: The vitamin C found in these little tomatoes is a powerful infection fighter and no one wants to get sick during pregnancy.
Is it possible to eat mozzarella on pizza during pregnancy? Pizza is safe to eat during pregnancy as long as it is thoroughly cooked and hot. Mozzarella is perfectly safe, but be wary of pizzas with soft blue-veined cheeses like Brie and Camembert and blue-veined soft cheeses like Danish Blue.
Do grocery stores sell unpasteurized cheese?
Is it bad to eat fast food during pregnancy?
In addition to the negative impact on the baby, too much unhealthy food can also make pregnancy more difficult than it should be. "This can increase the risk of several pregnancy-related symptoms, such as fatigue, heartburn, stretch marks, gestational diabetes, and more," Mendes says.
Is the mozzarella cheese on the pizza pasteurized?
In the US, almost all fresh (unripe, rindless) cheeses such as mozzarella, fresh goat/chevre, ricotta, or feta are pasteurized. It also means that 99 percent of soft, creamy spreadable cheeses are pasteurized. Think of a laughing cow, brie, camembert or taleggio.
Which cheese is best for pregnant women?
- 1/12. Mozzarella.
- 2/12. Soft cheeses.
- 3/12. Panir.
- 4/12. Parmesan and pecorino.
- 5 / 12. Feta and halloumi.
- 6/12. Jarlsberg, Gouda and Edam.
- 7 / 12.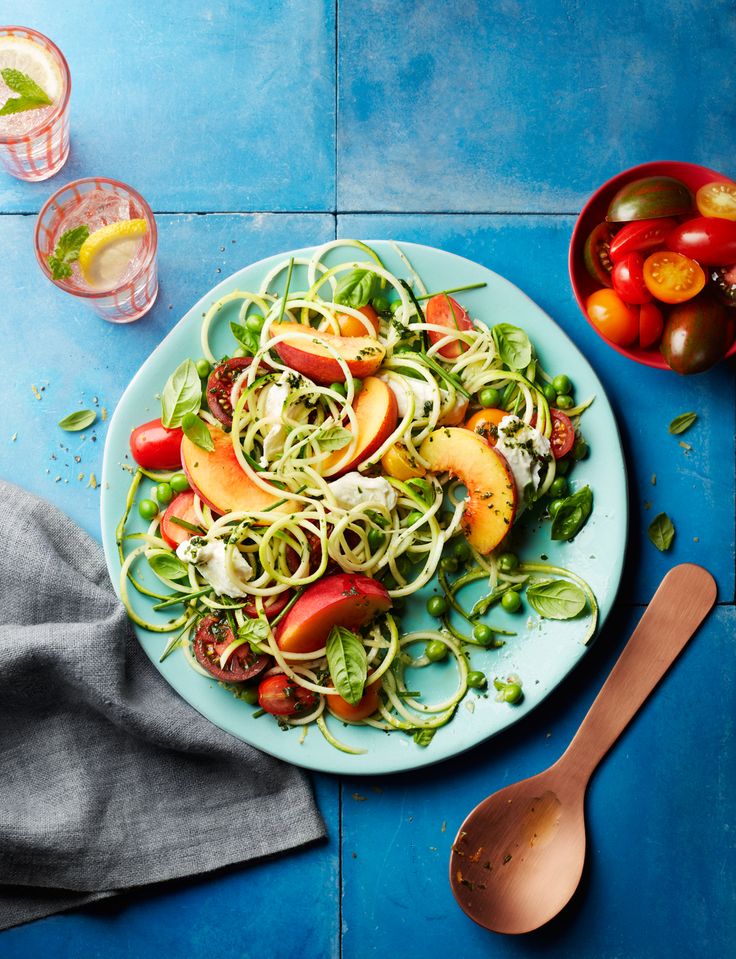 Delicious, cheddar, red leicester and wensleydale.
– 8 / 12. Goat cheese (some types)
Is most of the mozzarella pasteurized?
In the US, almost all fresh (unripe, rindless) cheeses such as mozzarella, fresh goat/chevre, ricotta, or feta are pasteurized. It also means that 99 percent of soft, creamy spreadable cheeses are pasteurized. Think of a laughing cow, brie, camembert or taleggio.
Is the fresh mozzarella pasteurized?
In the US, almost all fresh (unripe, rindless) cheeses such as mozzarella, fresh goat/chevre, ricotta, or feta are pasteurized. It also means that 99 percent of soft, creamy spreadable cheeses are pasteurized. Think of a laughing cow, brie, camembert or taleggio.
Is it possible to eat cheese cubes during pregnancy?
In fact, all hard cheeses, whether made from pasteurized or unpasteurized milk, are generally safe to eat. And you can still enjoy soft, aged or blue-veined cheeses as long as you cook them thoroughly to kill any bacteria.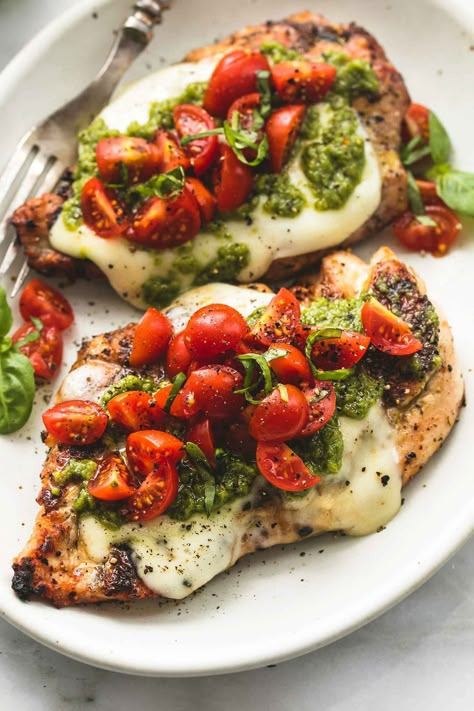 Can grocery stores sell unpasteurized milk?
What happens if you eat unhealthy food during pregnancy?
New research suggests (1) that mothers who eat an unhealthy diet during pregnancy may put their babies at risk for long-term, irreversible health problems, including obesity, high cholesterol and high blood sugar.
Tesco mozzarella pasteurized?
Made from pasteurized cow's milk. Suitable for vegetarians.
Can you eat meat on pizza while pregnant?
Avoid foods such as pâtés, cold-cooked chicken, and deli meats such as ham and salami unless they are heated to a high temperature, ie. for pizza. Avoid coleslaw, lettuces, and fruit salads unless you're sure they were freshly made.
Can I eat mozzarella when pregnant?
Since pasteurization virtually destroys harmful bacteria, mozzarella made from pasteurized milk can be consumed during pregnancy either cooked or raw. Read food labels carefully to make sure the mozzarella you buy is made from pasteurized milk.