How to prepare for a down syndrome baby
Caring for a Baby Who Has Down Syndrome
Down syndrome is a genetic condition. A person who has Down syndrome is born with an extra copy of the 21st chromosome. It can be detected during pregnancy by ultrasound or with genetic testing, or at birth. Down syndrome causes some physical and intellectual disabilities. Most of the time, it's at a moderate level. If you have a baby with Down syndrome, you'll need to care for, talk to, play with, and love them like any other infant. It's important to have high expectations for your baby with Down syndrome.
Path to improved development
In many ways, children who have Down syndrome are like other children. They have the same moods and emotions, they like to learn new things, play, and enjoy life. You can help your child develop by providing as many chances as possible for them to do these things. Help your child have positive experiences with new people and places.
Every baby born with Down syndrome is different. As your new baby grows, you'll need to pay special attention to his or her physical and intellectual development.
Your baby also may have some health problems that require extra care. Not all babies born with Down syndrome have health problems. Not all babies will have the same health problems.
Physical health: Babies who are born with Down syndrome are more likely to have:
Feeding issues. Learning to breastfeed or suck a bottle may take your baby longer to learn. Breastfeeding is good for all babies, including babies who have Down syndrome. Your doctor, a nurse, a feeding therapist, or another mom who has a baby with Down syndrome can provide tips and special training.
Heart defects. Some heart problems will require surgery within the first year. Other problems will correct themselves over time. If your baby has a heart problem, your doctor will refer you to a cardiologist. They will monitor your baby's heart health until the problem is corrected.
Hearing issues. Some babies will have partial hearing loss. Babies who have Down syndrome have smaller Eustachian tubes (part of your inner ear). This causes fluid buildup. That can be relieved with tubes. Your doctor will surgically insert the tubes to drain the fluid. Some babies have permanent nerve damage. This can cause permanent hearing loss. Hearing aids often help your child hear. Without treatment, the hearing loss can affect your baby's speech development.
Vision problems. This might include cataracts or other eye issues requiring glasses.
Less likely health issues include:
Intestinal blockage at birth requiring surgery
Hip dislocation
Thyroid disease
Iron deficiency anemia
Leukemia in infancy or early childhood
Developmental milestones
Your baby will reach infant and toddler milestones. However, it will take them a little longer. Early intervention support services such as physical, speech, and occupational therapies can help children who have Down syndrome develop these skills:
Motor skills (crawling, walking, feeding, dressing, handwriting)
Language skills (talking and vocabulary development)
Social skills (turn-taking, sharing, eye contact, manners)
Academic skills (early reading, counting)
The earlier your baby begins therapy, the better they will develop.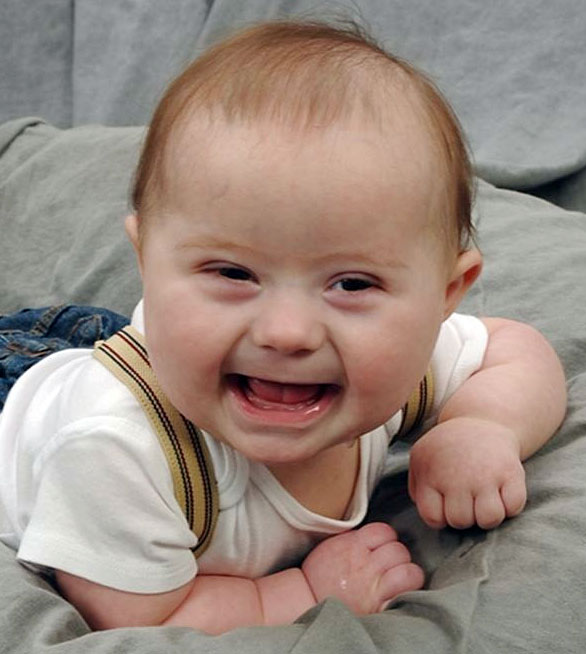 Many cities have support groups and community resources to help parents who have children with Down syndrome. These resources also are helpful for siblings and other family members. Your doctor can tell you where to find these resources in your community.
Things to consider
In most cases, for every 100 couples who have another baby, 1 will have another baby with Down syndrome. If you're planning on having more children, talk with your doctor. Your doctor can help you decide whether to seek genetic counseling before you become pregnant again.
When you first learn that your baby has Down syndrome, you may feel disappointment, grief, anger, frustration, fear, and anxiety about the future. These feelings are all normal. Talking to other parents of children who have Down syndrome can be helpful. They know how you're feeling. You also can talk to your family doctor or visit a support group. These resources let you share your feelings and get additional information.
Questions to ask your doctor
Do babies who have Down syndrome have low muscle tone?
Will my baby learn to read?
Will my baby grow up to be independent?
How can I tell if I am sad about my baby's diagnosis or if I'm suffering from post-partum depression?
Resources
Centers for Disease Control and Prevention: Down Syndrome
National Institutes of Health, MedlinePlus: Down Syndrome
Copyright © American Academy of Family Physicians
This information provides a general overview and may not apply to everyone.

Talk to your family doctor to find out if this information applies to you and to get more information on this subject.
Caring for a child with Down syndrome
Caring for a child with Down syndrome | Pregnancy Birth and Baby beginning of content

6-minute read

Listen

If you're caring for a child with Down syndrome, you might face some challenges different to other parents.
How do I care for my baby with Down syndrome?
If you're told your unborn child has Down syndrome, it's important to talk with your doctors and midwives. They will help you plan your birth, and also talk about what might happen when your baby is born.
Your baby will need some tests to check their heart function, hearing, vision and overall health. This might mean you and your baby need to stay in hospital a little longer than usual.
Most babies with Down syndrome can breastfeed. Your doctor and midwife will talk to you about anything special you might need to do.
As with any newborn, love and care are the most important requirements, but your baby's health may need to be monitored closely.
How does Down syndrome affect my child's growth and development?
Each child with Down syndrome will have a different experience. Some children will require more support than others. As with any child, it is important to provide support from a young age to help them reach their full potential.
Once your child is home, regular check-ups with your family doctor are important. Your doctor will provide you with advice on how to support your child through any medical concerns. They can also refer you to specialists and paediatricians (doctors for children).
Children with Down syndrome are likely to have some delays with crawling, walking and talking. You can help your child develop by getting professional support such as:
physiotherapy — to help your child gain the muscle tone needed for crawling and walking
occupational therapy — to help with fine motor skills, co-ordination, and sensory issues
speech and language therapy — to help develop effective communication skills, and facial muscles for speech, feeding and swallowing
special education and psychology — to help with social and behavioural challenges
Talk to your child's therapists.
The best results are often achieved when you and your child's specialists work together.
In addition to professional therapy, there are many ways you can support your child's development.
Helping your child to communicate will help prepare them for school and other social activities. You can ask your speech therapist about learning key word signs as the use of hand gestures to communicate with your child can help language development.
You can also help your child's communication skills develop by engaging them through:
listening, singing and talking
kissing, cuddling, laughing and playing games that involve touch and movement
use of exaggerated facial expressions
How do I prepare my child for school if they have Down syndrome?
The transition to education can be difficult for your child. You can help them adjust and prepare for school by:
visiting the school
speaking about school openly and positively
practicing getting them dressed
encouraging them to carry their own school bag and
if possible, help them make some friends before their first day
You should speak to the school about how they can best support your child.
Local Down syndrome associations can also help educate staff when your child begins schooling.
Experiencing support in a school environment can help your child feel accepted. Growing up around disability support can also help other students to be more inclusive.
What support is available for families living with Down syndrome?
As with all children, raising a child can be very rewarding, but also very challenging. Support is important for the parents and families of a person with Down syndrome. Creating a strong support network of family, friends, community groups and respite care providers is important.
It can help to connect with other families that have a child with Down syndrome. They can be a great source of support. Try Down Syndrome Australia or its local associations. These associations can also provide education services.
Feeling supported and informed will put you in the best position to care for your child.
Parents of children diagnosed with Down syndrome can be eligible for financial assistance This can help you access support networks and early intervention services.
These are available through the National Disability Insurance Scheme.
Down Syndrome Australia
Down Syndrome Association of ACT
Down Syndrome NSW
Down Syndrome Association of the Northern Territory
Down Syndrome Association of Queensland
Down Syndrome South Australia
Down Syndrome Tasmania
Down Syndrome Victoria
Down Syndrome West Australia
Explore the Carer Gateway for information on practical, emotional and financial support.
Speak to a maternal child health nurse
Call Pregnancy, Birth and Baby to speak to a maternal child health nurse on 1800 882 436 or video call. Available 7am to midnight (AET), 7 days a week.
Sources:
Down Syndrome Australia (About Down Syndrome Fact Sheet), Down Syndrome Australia (Inclusive therapy in the education system), Down Syndrome Australia (Supporting social inclusion in schools), Down Syndrome Australia (Early Years), RACGP (Australians with Down syndrome)

Learn more here about the development and quality assurance of healthdirect content.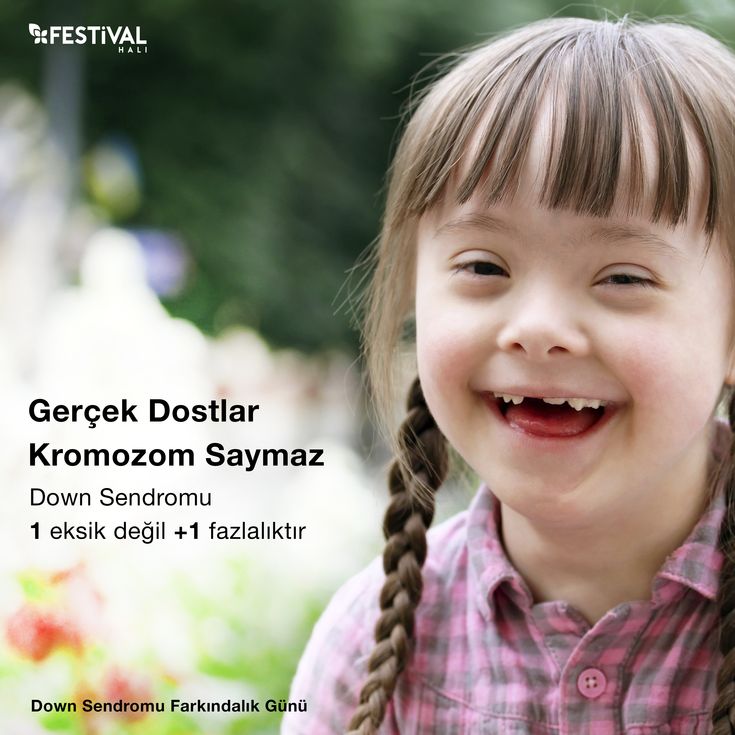 Last reviewed: May 2022

Back To Top
Related pages
Disability and parenting support
Screening for Down syndrome
What is Down syndrome?
Need more information?
New Parent Services – Down Syndrome Australia
Services and support for new parents The Down Syndrome Federation provides a range of information and supportive services…
Read more on Down Syndrome Australia website
What is Down syndrome? – Down Syndrome Australia
Down syndrome is a genetic condition and is also sometimes known as trisomy 21. You can find out more about Down syndrome below. You can also turn on the Easy Read for this page.
Read more on Down Syndrome Australia website
Prenatal Services – Down Syndrome Australia
Prenatal services and supports When a diagnosis of Down syndrome has been made, parents need accurate and current…
Read more on Down Syndrome Australia website
What it's like to Receive an Unexpected Result - Prenatal Screening
Support through the Down Syndrome Queensland support service is available for any prospective parent, health care professional, community service, carer or family members supporting someone who has received unexpected news about their pregnancy
Read more on Prenatal Screening - Down Syndrome Queensland website
Dear Doctor, we want you to know.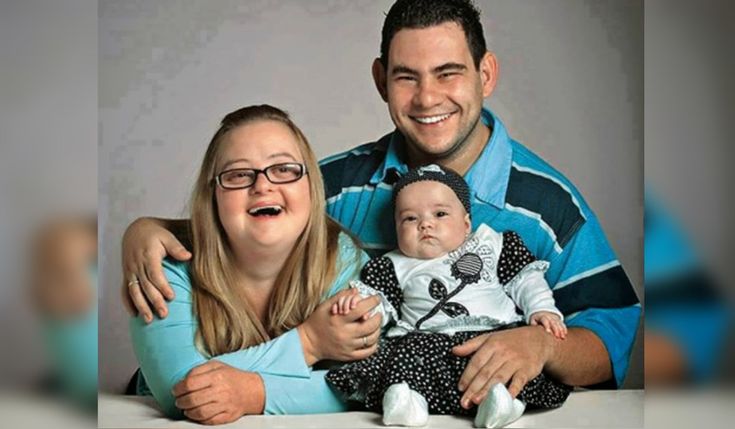 .. - Prenatal Screening

Support through the Down Syndrome Queensland support service is available for any prospective parent, health care professional, community service, carer or family members supporting someone who has received unexpected news about their pregnancy

Read more on Prenatal Screening - Down Syndrome Queensland website
DSA Prenatal Testing Factsheet - Prenatal Screening
Support through the Down Syndrome Queensland support service is available for any prospective parent, health care professional, community service, carer or family members supporting someone who has received unexpected news about their pregnancy
Read more on Prenatal Screening - Down Syndrome Queensland website
Maternity Consumer Network Patient Information Brochure - Prenatal Screening
Support through the Down Syndrome Queensland support service is available for any prospective parent, health care professional, community service, carer or family members supporting someone who has received unexpected news about their pregnancy
Read more on Prenatal Screening - Down Syndrome Queensland website
FAQs – Down Syndrome Australia
Here are some frequently asked questions about Down syndrome.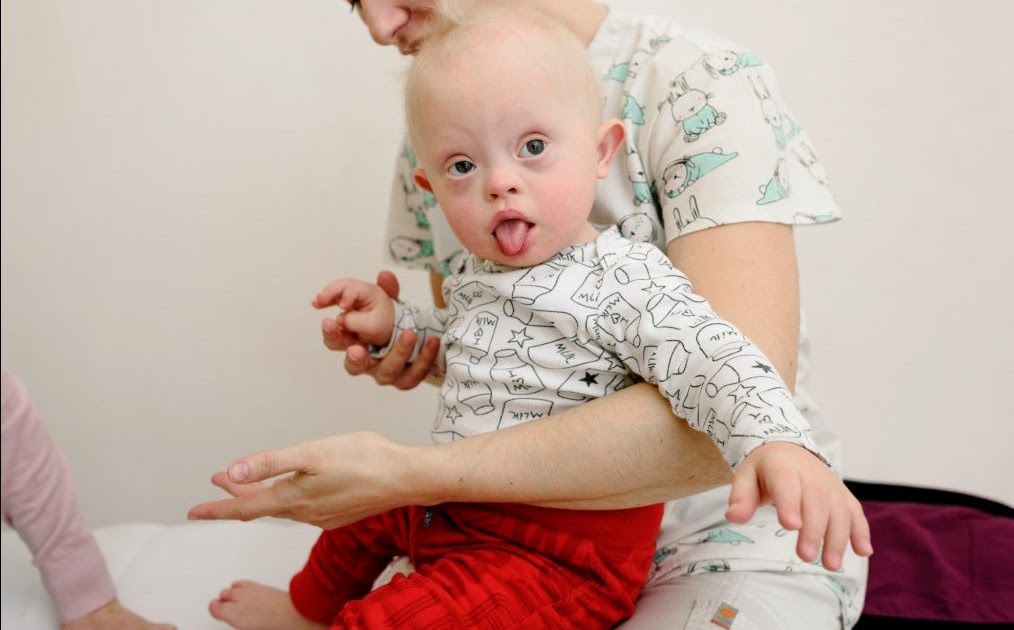 This page has an Easy Read option.
Read more on Down Syndrome Australia website
What is Down syndrome?
Down syndrome is a genetic disorder characterised by mental and developmental impairments.
Read more on Pregnancy, Birth & Baby website
Down syndrome in children: a guide | Raising Children Network
Down syndrome causes intellectual disability and other challenges. Early intervention can help children with Down syndrome reach their full potential.
Read more on raisingchildren.net.au website
Disclaimer
Pregnancy, Birth and Baby is not responsible for the content and advertising on the external website you are now entering.
OK

Need further advice or guidance from our maternal child health nurses?

1800 882 436

Video call
Contact us
About us
A-Z topics
Symptom Checker
Service Finder
Linking to us
Information partners
Terms of use
Privacy
Pregnancy, Birth and Baby is funded by the Australian Government and operated by Healthdirect Australia.
Pregnancy, Birth and Baby is provided on behalf of the Department of Health
Pregnancy, Birth and Baby's information and advice are developed and managed within a rigorous clinical governance framework. This website is certified by the Health On The Net (HON) foundation, the standard for trustworthy health information.
This site is protected by reCAPTCHA and the Google Privacy Policy and Terms of Service apply.
This information is for your general information and use only and is not intended to be used as medical advice and should not be used to diagnose, treat, cure or prevent any medical condition, nor should it be used for therapeutic purposes.
The information is not a substitute for independent professional advice and should not be used as an alternative to professional health care. If you have a particular medical problem, please consult a healthcare professional.
Except as permitted under the Copyright Act 1968, this publication or any part of it may not be reproduced, altered, adapted, stored and/or distributed in any form or by any means without the prior written permission of Healthdirect Australia.
Support this browser is being discontinued for Pregnancy, Birth and Baby
Support for this browser is being discontinued for this site
Internet Explorer 11 and lower
We currently support Microsoft Edge, Chrome, Firefox and Safari.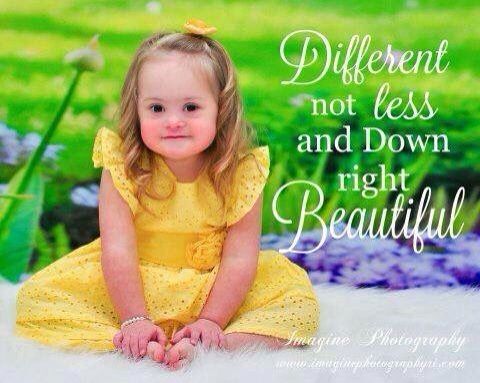 For more information, please visit the links below:
Chrome by Google
Firefox by Mozilla
Microsoft Edge
Safari by Apple
You are welcome to continue browsing this site with this browser. Some features, tools or interaction may not work correctly.
Life with Down Syndrome - Vlast - Kommersant
On March 21, the whole world celebrates the day of a person with Down syndrome - in developed countries such people study, work, participate in public life. Olga Allenova, special correspondent of the Kommersant publishing house, found out how people with Down syndrome live in Russia.
Previous photo
Vanya was among the 50% of children with Down syndrome abandoned by their parents
A photo: Photo courtesy of the Volunteers to Help Orphans Foundation / Photo courtesy of the Foundation
Tatyana Zhurina turned to the Green Branch Center for Psychological, Medical and Social Support, which helped prepare her daughter Polina for school
A photo: Kommersant / Photo from Maxim Goncharov's project
With his sports and creative achievements, Vlad Sanotsky proves that love and attention from the family and others blurs the line between ordinary people and people with mental disabilities
A photo: Kommersant / Olga Allenova
Next photo
one / 3
Vanya was among the 50% of children with Down syndrome abandoned by their parents
A photo: Photo courtesy of the Volunteers to Help Orphans Foundation / Photo courtesy of the Foundation
Tatyana Zhurina turned to the Green Branch psychological, medical and social support center, which helped prepare her daughter Polina for school
A photo: Kommersant / Photo from Maxim Goncharov's project
With his sports and creative achievements, Vlad Sanotsky proves that love and attention from the family and others blurs the line between ordinary people and people with mental disabilities
A photo: Kommersant / Olga Allenova
Vanya was brought to the Orphanage from the maternity hospital.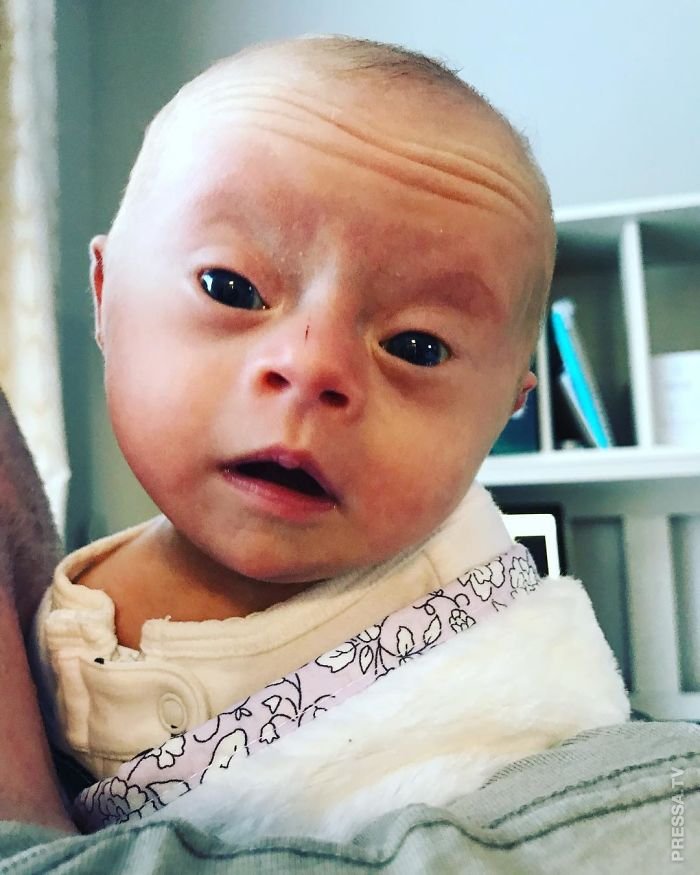 He spent four years there and never got back on his feet during that time. Only by the age of five, when he was transferred to an orphanage, did he learn to walk. Vanya hardly speaks because she lives in a complex group where children communicate with each other through sounds and gestures, and Vanya imitates them. This is a boarding school for children with severe mental retardation. Vanya's is not at all deep, and there is even an opinion that he does not have mental retardation at all, but only pedagogical neglect. He understands speech, can communicate and even tries to pronounce words. But in Russia, children with the syndrome for some reason end up in such institutions.
He was less than a year old when his heart defect was operated on, and now he is healthy. Down syndrome is a developmental feature of a person due to an additional 47th chromosome. Children with Down syndrome often have concomitant diseases - heart and esophageal defects, muscle hypotension, but all this is correctable and curable.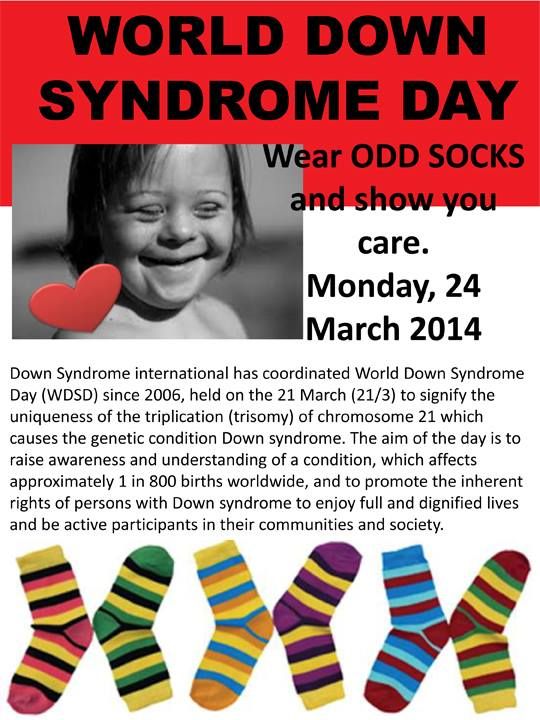 You can't just get rid of the extra chromosome. In the West, Down syndrome has long been considered not a disease, but only a developmental feature that does not prevent most people with the syndrome from getting an education and working. But no one explained this to Vanya's mother.
There are certain natural laws according to which one person with Down syndrome is born in 800-1000 people in any country of the world. In Russia, 2.5 thousand children with Down syndrome are born every year. Twenty years ago, 80% of newborns with the syndrome ended up in orphanages. Thanks to the educational and pedagogical work of organizations that help people with Down syndrome, the number of refusals has significantly decreased. Now in Moscow, about 50% of mothers refuse such children. Vanya was not lucky, and he was among the refuseniks.
Last year, volunteers started taking Vanya to classes at the Downside Up Foundation. In fact, the foundation works mainly with families, because an important component of working with children with Down syndrome is regular repetition of the material covered in the classroom with parents.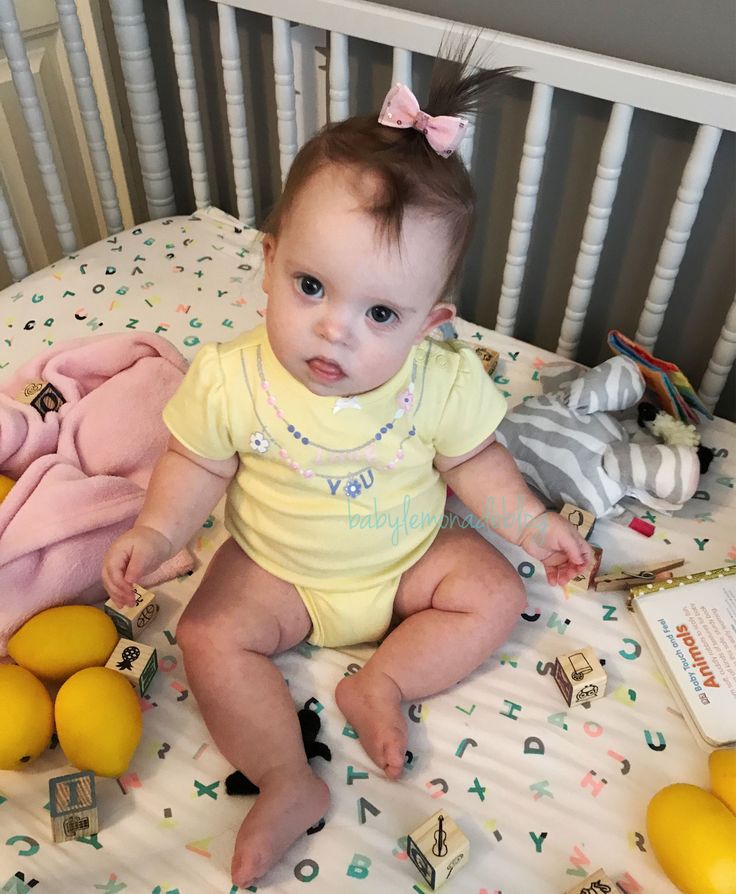 But for Vanya and his peer Anya from DDI, the fund made an exception. Already in the first lessons, Vanya said a few new words. Dressed dolls, danced and painted. He likes to come to the fund and, entering, says "hello" to all his acquaintances. Psychologists at the foundation believe that Vanya is on the verge of active speech and would have spoken long ago if he had been surrounded by a speech environment in the orphanage and had been trained by specialists in early development.
If Vanya lived with a family, he would be able to study at school, go in for sports and music. But he has no future in the orphan system. Children with Down's syndrome live in children's children's homes until they are 18, and then they are transferred to neuropsychiatric boarding schools. A change of scenery and a new, often hostile, environment affect their health, and many people with the syndrome do not survive there.
If Vanya finds a family, then his story can be happy - like the lives of many people with Down syndrome who have a family.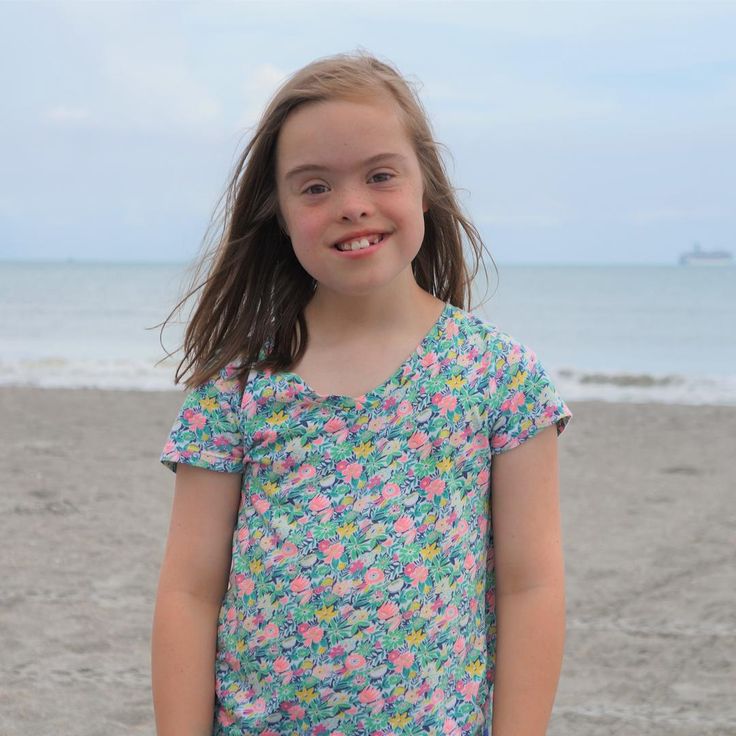 "I will remember these words for the rest of my life"
In Downside Up I met Anastasia Downis and her daughter Dasha. Despite the fact that the foundation takes care of children up to 7 years old, and Dasha is already 16, she comes here to visit, and she is always welcome here. Anastasia was 19 years old when Dasha was born. The chief doctor came to the ward and said: "You will not cope, you will destroy the family. You are still young. You gave birth to this, you will give birth and healthy. Consider that you bought a defective toy and you can return it to the store."
"That's what he said," recalls Nastya. "I have remembered these words for the rest of my life.
Since Nastya did not succumb to persuasion, the doctors came from the side of her husband and his relatives. The husband's relatives were not ready for the "heavy burden", and even the mother, seeing that the situation was acute and the family could collapse, advised her daughter to abandon the child, promising that she would take Dasha when she retired.
Nastya left the maternity hospital without Dasha. She did not write a refusal, but only a statement about a difficult marital situation with a request to temporarily place Dasha in the Orphanage. Most often, such temporary accommodation becomes permanent, and parents no longer return for their children.
"All that year, while she was in the orphanage, I walked around like a madman, looked into other people's strollers," Nastya recalls.
If doctors had given adequate information in the first days of a child's life, then she would have taken her daughter home from the maternity hospital
For the first six months she visited her daughter once a month, then she began to take Dasha for walks. At the age of one and three months, the daughter could not sit, hold a spoon and weighed only 6 kg: "I put her to bed and left, feeling her look at her back. It was very hard. Once I realized that I could no longer leave without her. We were allowed to take Dasha home for the duration of my vacation.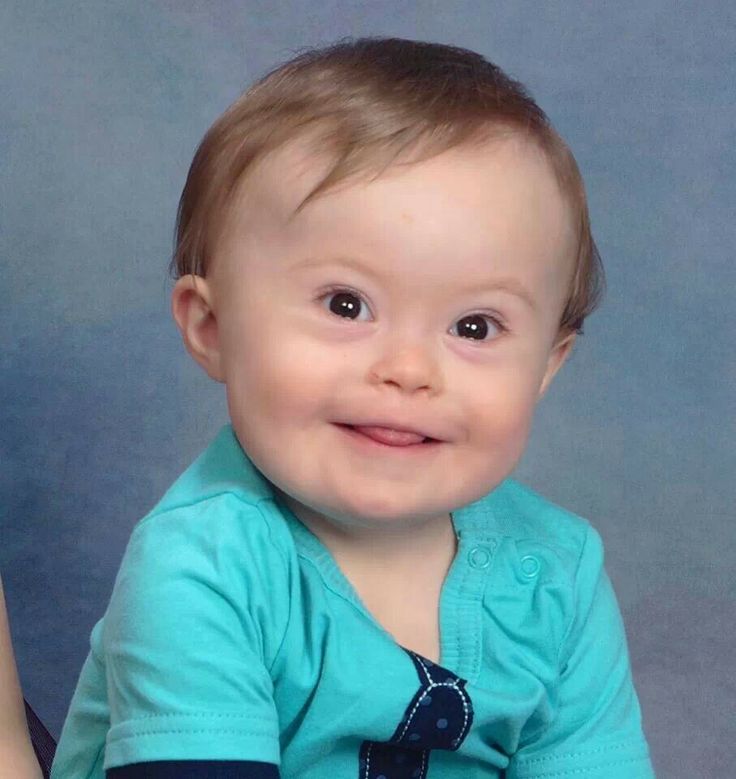 "
It was early June and the family spent a whole month together. In the first week at home, Dasha learned to sit and walk. And Nastya realized that she would not give her anywhere else. She could not convince her husband, and they divorced: "We continued to see each other, he helped take Dasha to classes at the Downside Up Foundation and at some point realized that this was an ordinary child. My husband just needed a little more time than me ". They got married again. Now Dasha is 16 years old, and she has an eight-year-old sister Anya.
The most difficult time in the life of the family Nastya considers the first year when they lived without Dasha. If in the first days of the child's life, the doctors had not told horror stories to Nastya and had not put pressure on her relatives, but given adequate information, then she would have taken her daughter home from the maternity hospital. Nastya does not hold a grudge against doctors: "They feel sorry for mothers, but they don't feel sorry for children.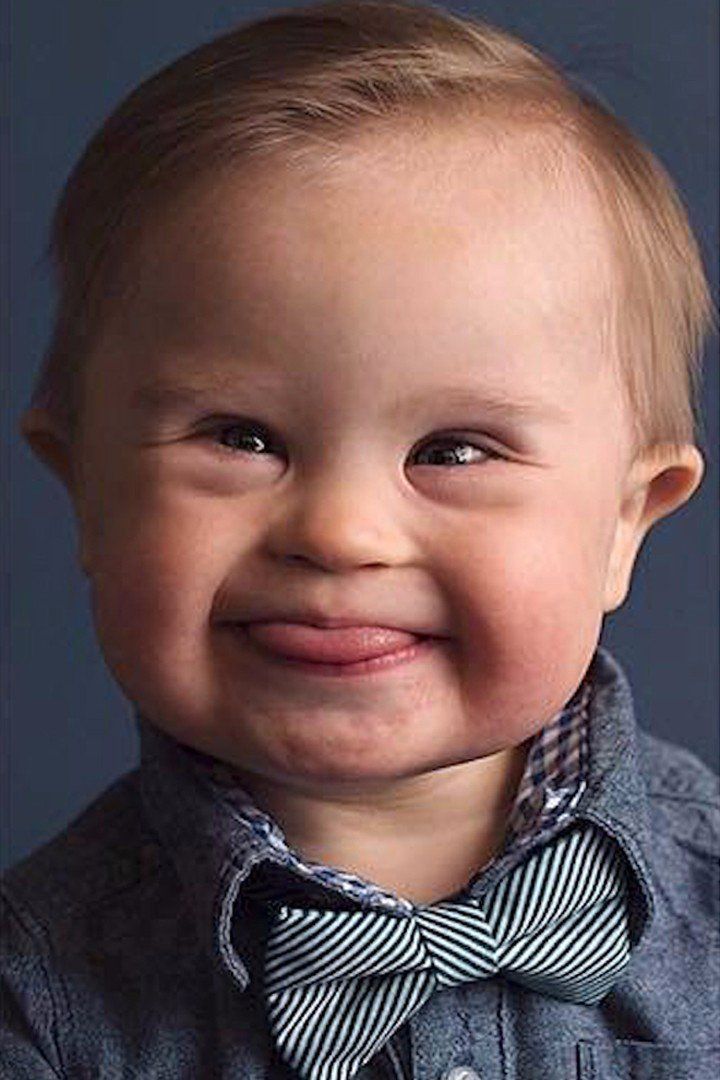 They don't see children, but they see a diagnosis. They have no information about the capabilities of our children. They themselves need help. children with special needs are born. Then there will be much fewer refusals in maternity hospitals. But, unfortunately, today many people hear the same words that they told me 16 years ago. A woman at such a moment is under extreme stress and can make a mistake."
From the age of three to seven, Dasha came to the adaptation group at the Downside Up Foundation - she was helped to communicate with other children, develop her speech, acquire cognitive skills. At first, parents and children studied together, then Nastya began to go to the next room to see psychologists, and Dasha got used to studying without her. Dasha went to a regular kindergarten, which was supported by Downside Up and which taught several children with special needs. Then she was taken to a class with a complex defect structure at a comprehensive school. Children with Down syndrome and cerebral palsy studied in the same class, but went to drawing and music lessons with ordinary children from other classes.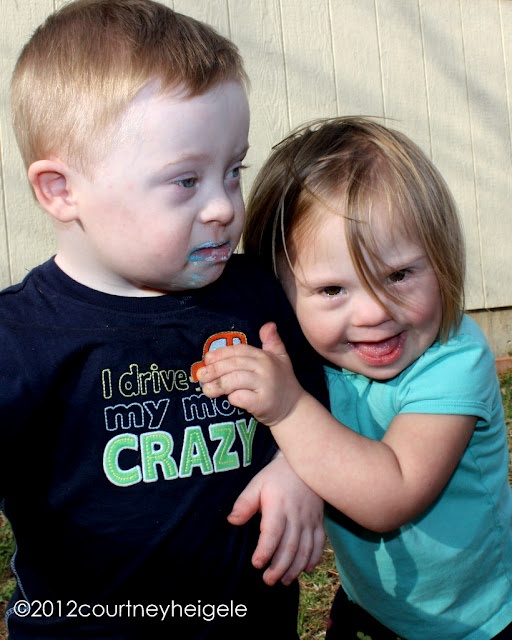 Separately, a class for children with autism was created at the school. Last year, as part of the Moscow education reform, Dasha's school was merged with a neighboring one, and two classes with a complex defect structure were merged into one. All that remains of inclusion is communication with ordinary children at recess and in the canteen. The "difficult" class no longer goes to drawing and music lessons. Children with autism are better at school than their peers with Down syndrome, but have more problems with communication and behavior. The burden on parents of children with autism has also grown - now they have to be in the classroom all the time. There are no additional extra-curricular activities or after-school groups for children with special needs at school.
Every year a child with a disability must pass a psychological-medical-pedagogical commission (PMPC) in order to receive recommendations from specialists for further education at school. This procedure cannot be bypassed.
— At the PMPK, children are shown the same pyramid every year, — says Nastya. Then they ask me: "Why is she talking in a whisper?" And I answer them: "Have you seen yourself from the outside?" Dasha just adapts to the interlocutor. Usually these aunts inspire me with the idea that this school is not suitable for Dasha, she needs a correctional school, and I am a bad mother, because I care about my comfort and do not want to take my child to the other end of Moscow to a correctional school. Yes, it is important for me that the school is close to home. And tell me: why can't I take care of my comfort? Why don't I go to work, take care of my second child, and lead the life I want? Why should I change the whole life of the family because of some commission that knows nothing about children with Down syndrome, as well as about the circumstances of our family's life? For me, PMPK is a lot of trouble, wasted time. I know that they have no right to kick my child out of school. At school, they explain to us that passing the commission is necessary in order to put some kind of checkmark in the statement.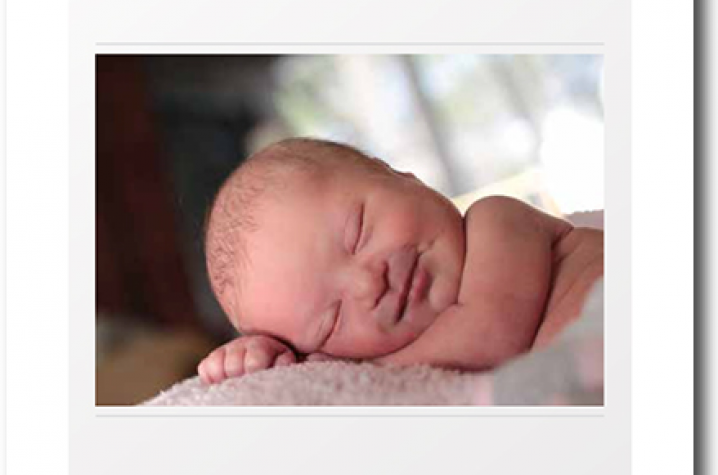 There is a tick - there is funding. But why is the funding tied to the tick and not the actual presence of the child in the school?
Nastya talks about the unpleasant moments of life calmly, with the smile of a philosopher who understands what is important in life and what is not. She can tell in detail about how children with Down syndrome go through regular disability extension commissions, and their parents begin to prepare for the commission six months in advance, collecting numerous certificates. She, like other parents, has the right to be indignant, because the chromosome that determined the development of their children will not resolve, which means that all these certificates and commissions are meaningless. She may worry that her daughter will leave the general education school not with a certificate, but with a certificate. And that its further route is incomprehensible. But I will not hear complaints about life from her even once.
"We have learned not to tear our hair out, but to solve problems as they come," says Nastya.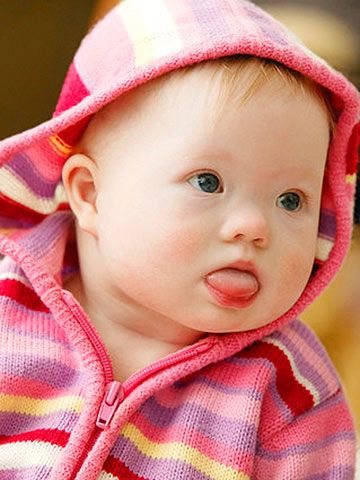 Yes, meeting the system is unpleasant, it takes away the time that I could spend with the children, but once I decided to take it calmly and not destroy myself. We do not ask ourselves why we drive through traffic jams to work. There are many things we don't like, but we need to do them.
"I believe in the Lord God and in pedagogy"
Apollinaria is 10 years old, she has Down's syndrome, and she is a student of the N686 "Class-Center" educational center of Sergey Kazarnovsky. The school has a theatrical bias, and Polina is a creative person: she sings in the choir and solo, records songs in the studio, plays the flute, and is engaged in acting. Just five years ago, when the question arose of where to go to study for Polina, the family could only count on kindergartens, where children with such a diagnosis "stayed" but did not study. Most of the children live in DDI all the time - like Vanya. And some, parents, on a five-day week. Parents refused to send Polina to a boarding school.
Failure befell them in the correctional school when they met with the director. "The director immediately tensed," recalls Polina's mother Tatyana Zhurina, "because at that time our children were still considered unteachable, and getting into a "correction center" for a child with Down syndrome was considered a great happiness." Luck brought Tatiana to the center of psychological, medical and social support "Green Branch", in which Polina began to prepare for school. There the name of Kazarnovsky's school and an offer to try it sounded.
"Polina has developed acting skills, she knows how to please, but this proposal surpassed my wildest dreams," recalls Tatyana. developed autistic traits. She was afraid of loud noises and a large number of people and could not always cope with emotions, this led to behavioral problems. But everything came together - the headmaster was not afraid to take risks. " The first year was probationary. Polina attended additional education classes three times: choreography and vocals.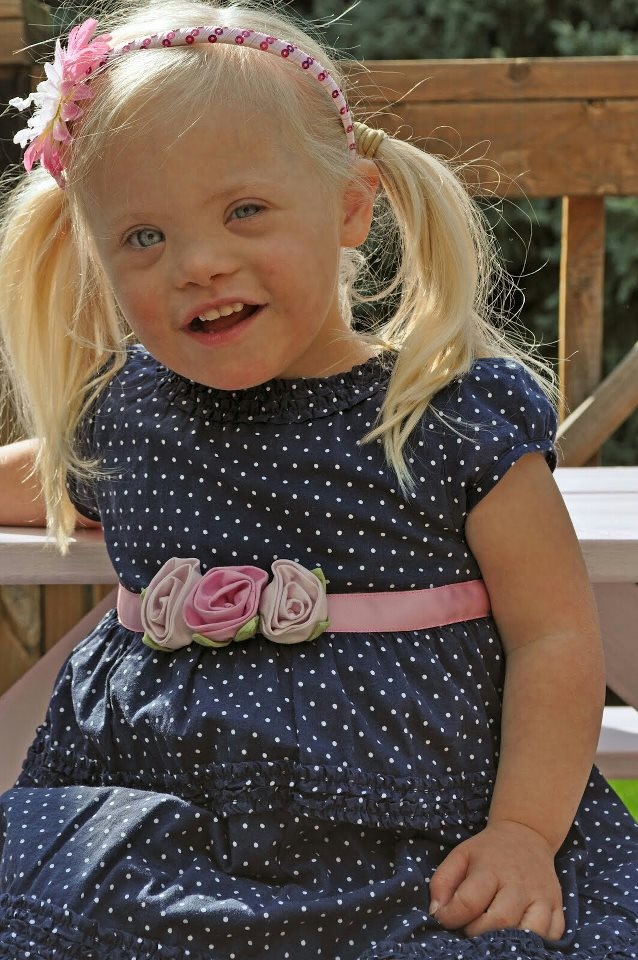 There are no special conditions for a child with a mental disability in a general education school - there is no speech therapist, speech pathologist, and most importantly, a tutor - a specialist who accompanies a special child at school. But the school had an agreement with the Green Line, and Polina could receive all specialized services there. From day one, the tutor played a key role in her education, helping her to master the space of the school, get used to the classroom and master the school curriculum. The following year, she was accepted into the first grade along with the rest of the children. "She got tired and tired, because special children process information in a special way," says Tatyana. "But she liked it, she loves school, she is stimulated by communication with the guys. School life has corrected her behavior. Children with Down syndrome know how to imitate others, and if in the resource center Polina copied the behavior of children with mental disabilities, then in a regular school she began to behave like ordinary children.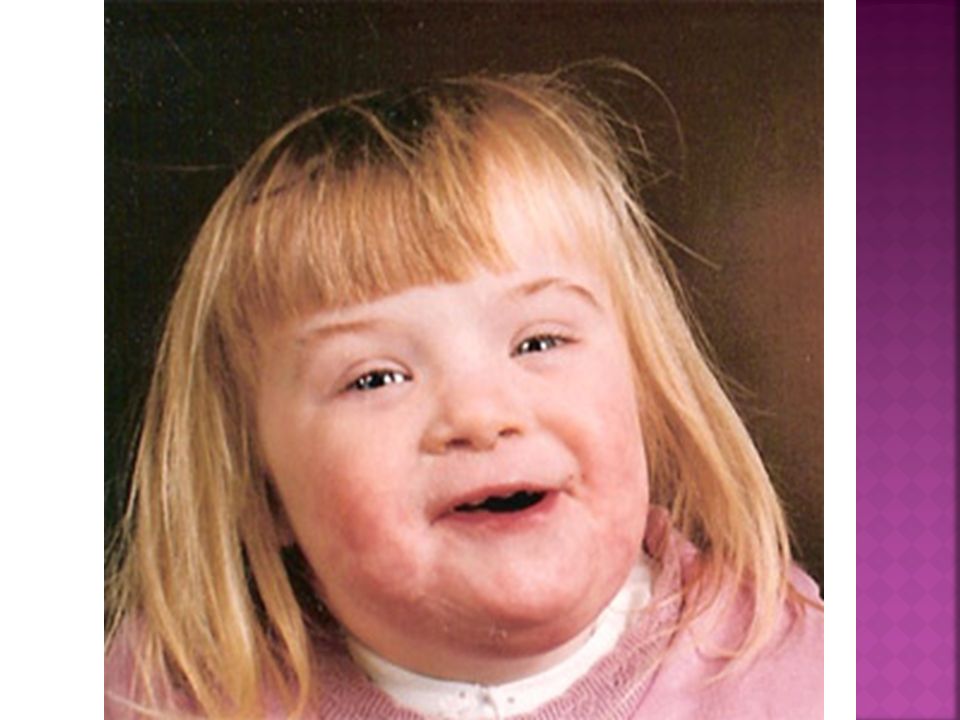 Ten years ago, if Tatiana had found out that her daughter would go to a regular school, she would not have believed it. In those years, it seemed to her, a graduate of prestigious universities with two higher educations, that her life was over: "I was not going to give it up. I understood that there could be no reasons for betrayal. But for two weeks, while Paul was nursed in boxing, thoughts came different. And my eldest son and husband helped me a lot. My son was already 14 years old, this is a man of a new generation, and he said: "You gave birth to both me and her, why should she live in an orphanage, and I should pick the flowers of life? "This support has been key for me."
If Tatyana had found out ten years ago that her daughter would go to a regular school, she would not have believed
Polina was born prematurely, weak, with muscle hypotonia (this is quite common in children with Down syndrome). She learned to sit, crawl, walk late. Until the age of one and a half, a teacher from the Downside Up center, working under the family visiting program, came to their home.
He taught his mother and daughter, helped Polina "get out of symmetry", sort objects. At the age of one and a half, the girl began attending classes at Downside Up and at first she lagged far behind the rest of the children. At dinner, the children sat at the table, holding a spoon, and she lay on the floor and screamed. She got to a speech teacher when she was two. After hard work, she spoke. From the age of three to seven, she regularly practiced hippotherapy at the Equal Opportunities Club, which helped develop coordination. Now he is engaged in full-fledged riding, even wins competitions. Tatyana says that for many children with disabilities, horses are a lifetime.
Now many of the difficulties are over, and in this graceful, well-built girl it is difficult to recognize a child who could hardly walk. There are many stereotypes about children with Down syndrome. It is believed, for example, that they have a low voice, and they are unable to intonate and hit high notes. But Polina learned to sing.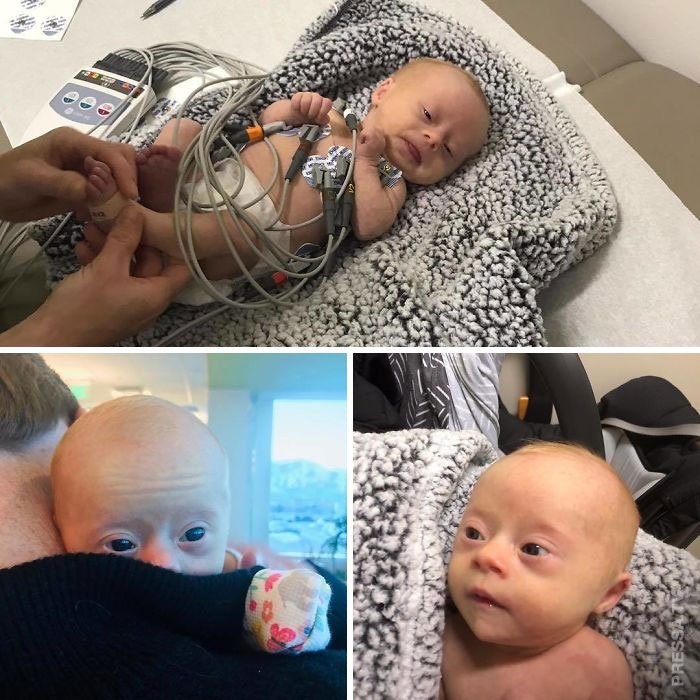 At demonstration concerts, she knows how to surprise both the audience and specialists. She plays Mozart on the flute, although two years ago she did not understand why she needed it at all. It was also difficult for her to hold a pen in her hand, as fine motor skills were poorly developed, and it seemed that she would never be able to write. The teachers taught her to fit letters into huge squares, gradually narrowing the squares and reducing the letters. Now she writes dictations, only slightly behind her peers. Polina also reads fluently. When I visit her with a book of Chinese fairy tales, she immediately opens it and reads it aloud. Then she asks me questions while filming on her phone. She is well versed in computers and computer technology. At school, in a math class, she is allowed to count on a calculator, because math is given to her with great difficulty.
The successes of Polina and other people with Down syndrome, who, despite everything, live a full and interesting life, are a very important argument in favor of expanding the inclusive space.
Now in Russia there is a lot of talk about inclusion, but most parents of special children do not dare to come to a general education school. Psychological-medical-pedagogical commissions (PMPC), through which all children with disabilities who study at school are required to regularly pass, according to Tatyana, rarely give a recommendation for the allocation of a tutor to a child, and in the context of cost reduction and reform of the education system, count on this service and not necessary at all. "A mother comes with a child to PMPK, and she is told: "Go to a correctional school, you don't need a tutor there," says Tatiana. next to the house. To this she is answered: "Well, then provide a tutor yourself." But not everyone can pay for the services of an accompanying specialist. Therefore, the parent has little choice: either quit his job and go to school with the child as a tutor, or take the child to another district to a correctional school and spend half a day on it, or send it to boarding school.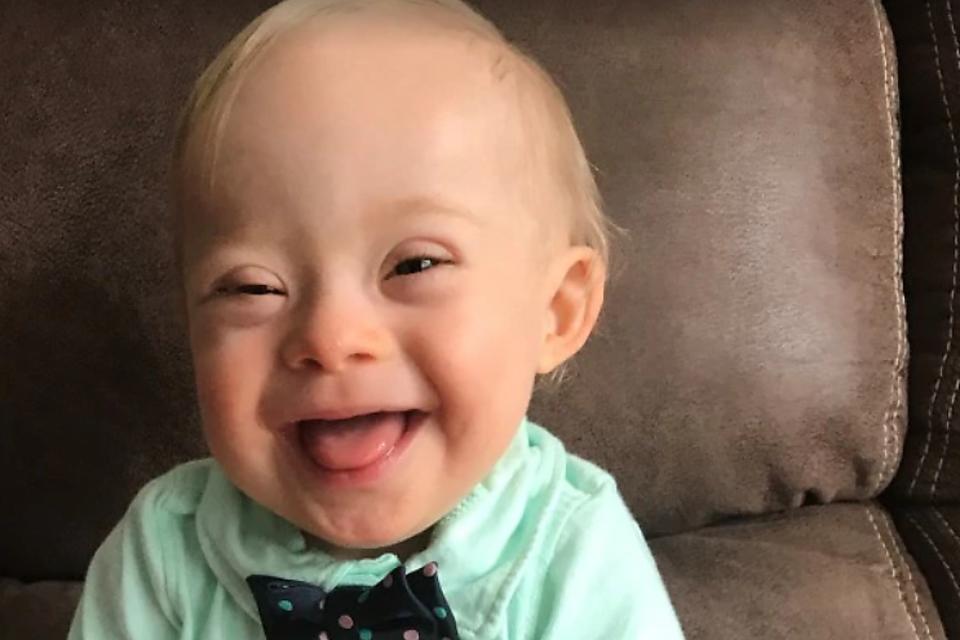 People who cannot leave work, especially single mothers, choose boarding schools more often. But they have the right to live in the same space with the rest of society."
The attitude towards people with Down syndrome in Russia is changing, and Tatyana and Polina know this better than many others, because they are always in the public eye. Once upon a time, Tatiana Zhurina and Elena Klochko, mothers of children with Down syndrome, created the Cape of Good Hope organization. Their children were filmed for social calendars - not only the beautiful images of children with Down syndrome were important, but also the contacts of organizations that parents can contact after the birth of a special child. These calendars were distributed in maternity hospitals and children's clinics. Such companies help many mothers to make a choice in favor of a child, and not in favor of an orphanage. Recently, one of the users of social networks, having seen such a calendar, made a sharp criticism of the image of the "beautiful Apollinaria" and the "glamorization" of people with Down syndrome.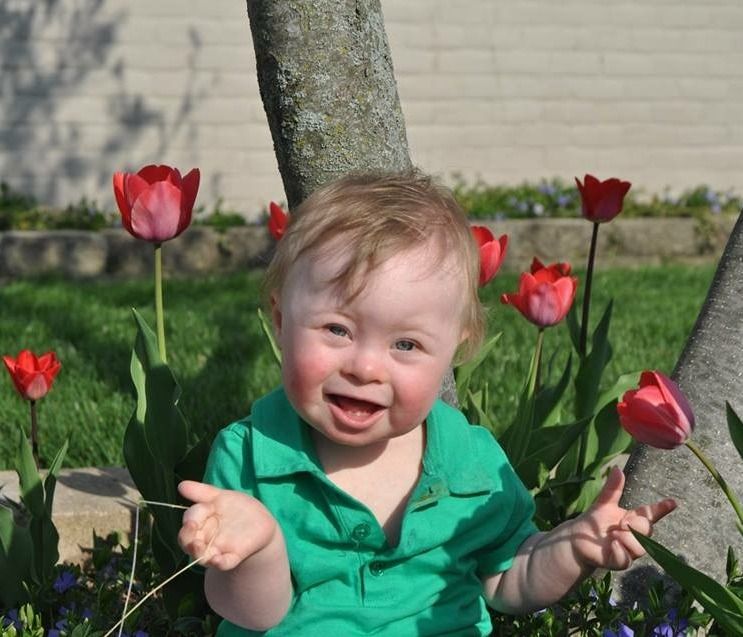 "After that, I received so many warm letters with words of support that I realized that society has really changed," Tatiana says. I remember what children with Down syndrome looked like in orphanages, who at the age of 12 weighed five kilograms and could not eat on their own due to hypotonia. No one tried to develop them, and they died very early. And I remember since then I read a single article about the fact that a child with special needs can be taught something, and it inspired me, I realized that I can develop my daughter.I am convinced that the more information there is about opportunities for special people, the less orphans will end up in orphanages."
For several years, Tatiana answered the calls of the Cape of Good Hope hotline, communicating with parents of children with Down syndrome. The hotline helped her understand that the main problem of society is the low education of citizens and high dependence on the opinions of others. "I know people who even today walk with their children in the evenings, because they are ashamed.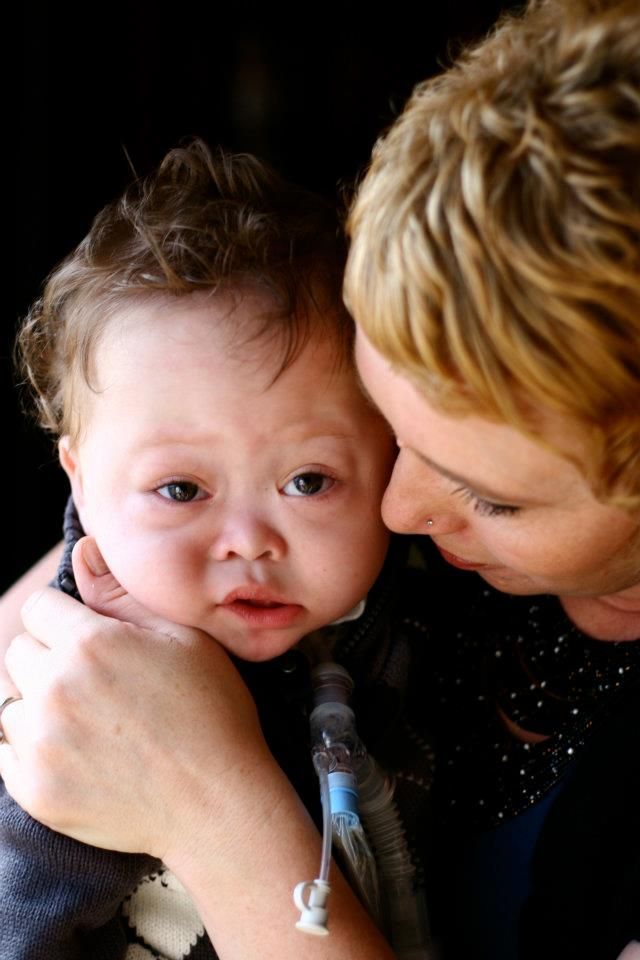 They hide children in apartments so that no one can see that the child has a syndrome. I know people who go to charlatans, psychics, Chinese doctors, who promise to "split off an extra chromosome." Someone gives injections to children in pain points, someone injects stem cells, someone gives antipsychotics "to become smarter," someone goes for plastic surgery to change the child's appearance. All these manipulations will not save the child from the syndrome, they only bring torment to him and his parents.The child does not need all this - he is happy when there are loving people nearby.I do not believe in any medicines for the syndrome, and I have never given Polina any psychotropic preparations. I believe in the Lord God and in pedagogy."
"I was ready to clean the toilets for free, if only they would take it"
On the air of the Rossiya 1 TV channel, the actor of the Theater of the Innocent Vlad Sanotsky presents flowers to the participants of the show "Dancing with the Stars".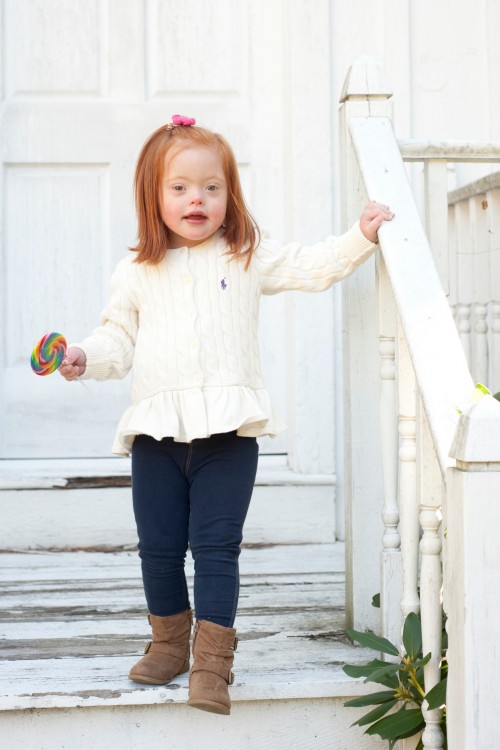 I sit with his mother Galina Egorova on the podium and listen to her story about how a special child appeared in her life 34 years ago. Galina is an embryologist by profession, a graduate of the Faculty of Biology of Moscow State University. The husband is an accomplished doctor. The eldest daughter is an excellent student from the first school days. When Vlad was born, he was not brought to his mother for several days.
"Day, second, third, they don't bring it," she recalls. "I'm nervous, the nurses keep silent. On the third day, the doctor came, sat on my bed and, looking at her hands, said: "You have a down." I asked, "Are you sure?" She replied: "Down - he is a down in Africa." I burst into tears, and the doctor began to reassure: "You can refuse it. As if it never existed!" I doubted. And then she said a phrase that decided the fate of Vlad. She said: "We will pick up another child for you." And I seemed to wake up: "Why do I need another? I have mine." So Vlad got home.
Galina admits that the first year of her son's life was torture, because she was ashamed and scared.
"I went out for a walk with him in the evenings, because I was afraid that they would see him. I didn't know what to do and where to go with such a child. Sometimes it even seemed to me that it would be easier to refuse him. My husband played a big role - he said : "Let's see for a year, and then we'll decide." He understood that in a year I would calm down. When you feed a child, you see his successes - you sat down, took a spoon, went - you perceive it as a gift of fate. And soon I realized that I was just happy because Vlad exists."
During the first four years of Vlad's life, Vlad's family went through victories and defeats with him. When he was three, his mother collected the necessary documents and brought him to kindergarten. She even gave the teachers a cake. In the evening they returned the child with the words: "Don't bring him back. Who will look after him?" For the next few years, Galina prepared her son for school: "I had the task of getting him out. People like him were not taken to school at all.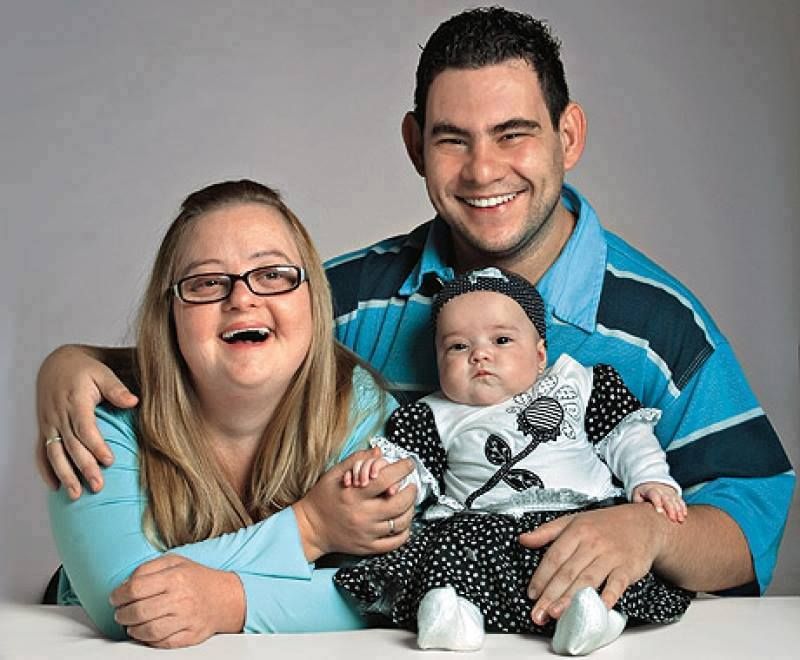 " He passed the commission and received permission to study at a special support school. There was no physics and chemistry, but Vlad was taught to read, write and was given a certificate. Vlad was the only person with Down syndrome at school, and he was allowed to study only on the condition that Galina would sit with him in class. So she spent the entire educational course with her son.
Vlad loves water, he likes to swim, and when the department of adaptive physical education was opened at the Russian Academy of Physical Education, he was taken on as a student. The success was so impressive that he won a gold medal at the Special Olympics in St. Petersburg. Then there was participation in the All-Russian Special Olympics in Volgograd and the World Summer Olympic Games under the program of the Special Olympics in the USA. In America, Vlad, in addition to fourth place, received a silver medal of audience sympathy. Then he was awarded a gold medal in Holland and a silver medal in Norway.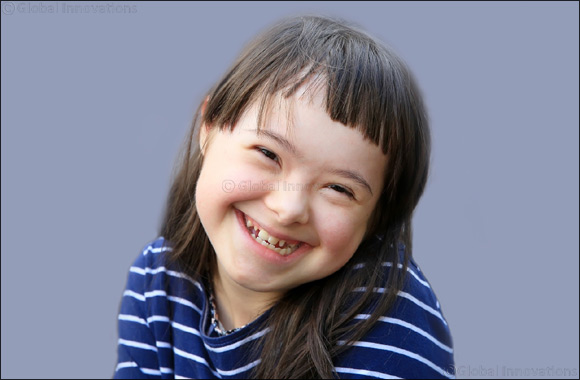 But Galina Mikhailovna did not see all this - Vlad went with a coach. "And then he was invited to Monaco, and for the first time I went with him," recalls Galina Mikhailovna. "He swam 100 meters in four styles and took gold. When he stood on the podium and raised the Russian flag, I cried."
And then Vlad turned 20 and the sport ended. At the Academy of Physical Education, Egorova was told that after twenty he could no longer participate in competitions from the academy. Vlad is no longer a professional swimmer, but he regularly goes to the pool on a subscription basis - until he swims 1 km in four styles, he does not go home.
When he was still a schoolboy, Norwegian philanthropists opened a music education program for children with Down syndrome in Moscow. Vlad learned to play the piano and flute. And then they were invited to Norway for a concert. Famous TV presenters and actors took the stage along with Russian children. All the money raised was given to the Russians so that the children would study further.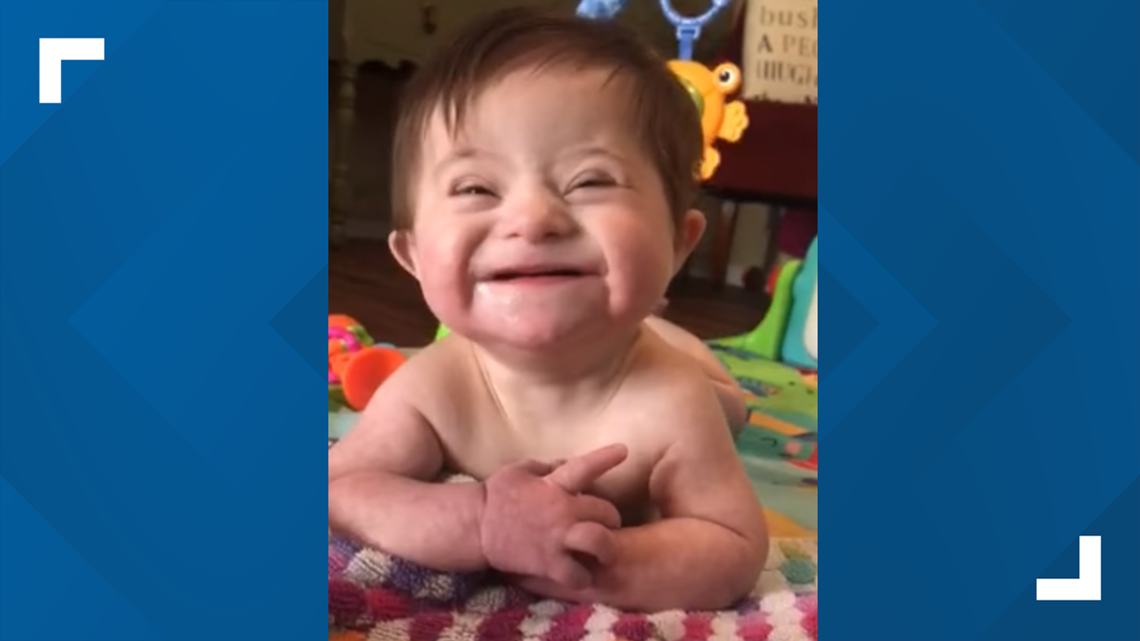 In Italy they go to the regular class and this is a healthy factor for the whole class. There is no harassment and bullying, everyone unites around such a child
— In Norway, I saw special workshops for people with mental disabilities, — recalls Galina Egorova. some wiring. And there is no rigidity: if a person does not want to embroider, he can go to bake buns or connect wires. In general, everyone there was very friendly. On the street, I saw adults with Down syndrome, they came to work on tricycles. I then began to ask: "Take Vlad, let him live here." I was ready to wash toilets for free, if only they would take it. But they answered me: "We have been moving towards this for 15 years, you will come too."
Almost 20 years have passed since then. During this time, there have been no systemic changes in the lives of people with Down syndrome, and all their successes are due to the efforts of their parents. But Galina Egorova believes that thanks to Vlad, her own life has become more interesting and richer: "Vlad is the best thing that happened to me in my life.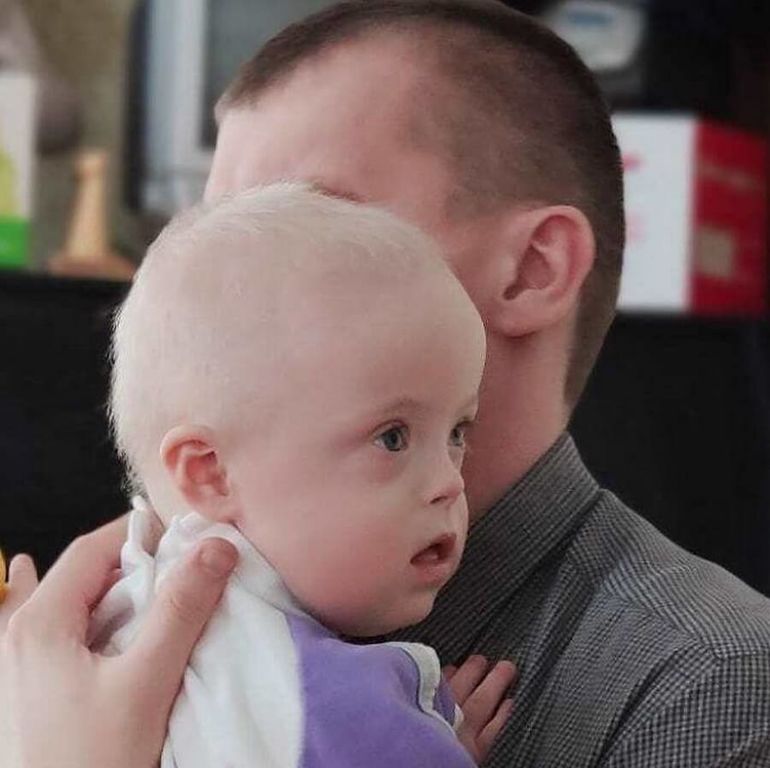 "
In 1999, the Theater of the Innocent was created in Moscow, and Vlad was invited to play. During one of the performances, director Dmitry Fedorov saw him - this is how the role in the film "Angel" appeared. Another director, Kirill Serebrennikov, invited the actors of the Theater of the Innocent to his play "The Idiots" on the stage of the Gogol Center. In "Idiots" Vlad impressed the French director David Bobet, who staged the play "Hamlet" for the Gogol Center. Vlad went on tour to Paris. "He loves the theater very much," says Galina Mikhailovna. "He loves Kirill (Serebrennikov. - "Power" ), and I am grateful to Kirill for the fact that Vlad is on an equal footing with other actors, ordinary people in the theater. It's very good."
"Don't be ashamed of your children"
stage in a beautiful suit and top hat and gives flowers to the participants of the project. the appearance of people with special needs in the public space, but only we ourselves can change this, and we need to do this every day," says Ksenia Alferova.
"And I am glad that this idea was supported in the project. The director thinks it's cool, the channel's management also thinks so. "Vlad receives a small salary for his participation in the Russia 1 project. In the Gogol Center, his acting work is also paid.
Wearing boots and a black top hat, Vlad is drinking coffee in the dressing room and waiting for the program to begin. He knows all the project participants by name. He talks about his native Theater of the Innocent: "I feel like a great artist there. This is my job. I play an adjutant and an officer in Captain Kopeikin. In The Miserly Knight, I am a young Baron Albert. Paris with David Bobet.
Vlad talks about his victories in swimming and music, and then calmly admits: "I need a guardian, I can't live on my own. They can offend me in the subway. They laugh. They swear. But I don't like it."
I ask him what he likes in his life. He talks about the Pushkin Museum of Fine Arts and Brueghel's painting Hunters in the Snow.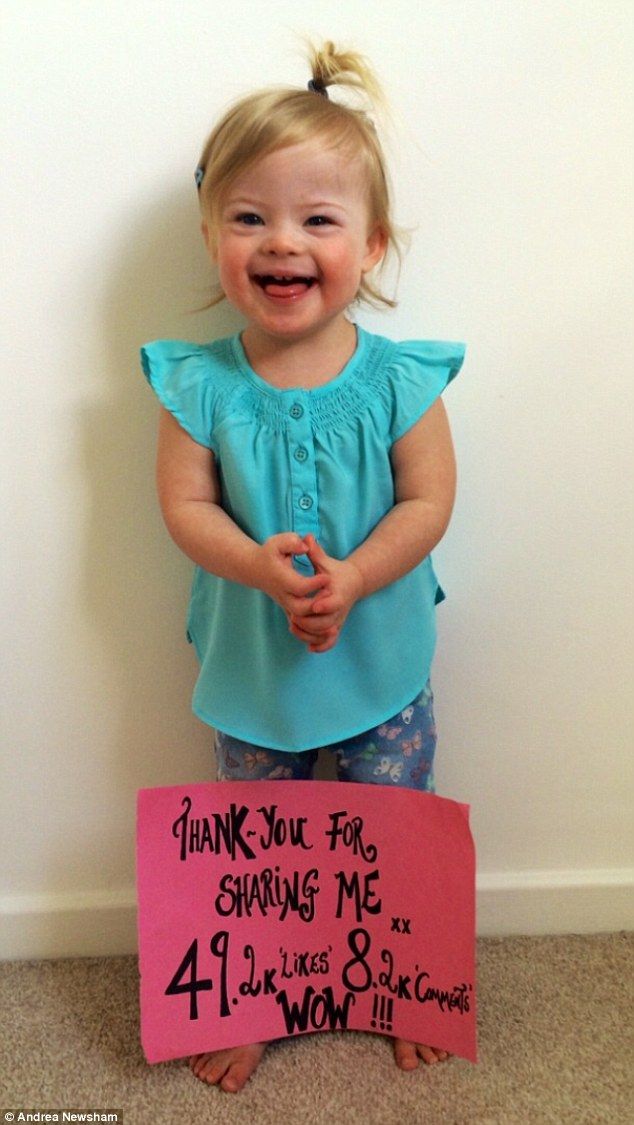 About the planetarium and the space museum. About the portrait of Nicholas Roerich with his wife in the Himalayas, which he saw in the Museum of Nicholas Roerich. About his role in the film "Angel". About the director of the Theater of the Innocent Igor Neupokoev, whom he considers a good person and friend. About tours to Yekaterinburg, Kyiv, Voronezh, Ivanovo and Suzdal. He reads from memory a poem by Ivan Nikitin about the spring steppe, and then lists his favorite poets: Nekrasov, Blok, Maykov, Yesenin, Baratynsky. Vlad calls them by name and patronymic, like old acquaintances.
There are defects in Vlad's speech, but you stop paying attention to it already in the first minutes of the conversation - he talks about himself so vividly and enthusiastically. "I often watch people who communicate with Vlad. Their faces become different, softer, warmer," says Ksenia Alferova. it's difficult to live in the modern world. And they can only live in a tolerant, comfortable society. I think we can build such a society.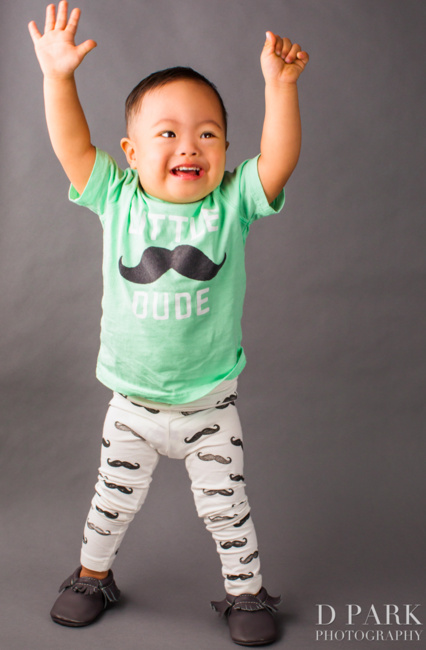 "
Ksenia believes that changes in society's attitude towards people with special needs began a few years ago, when they began to talk more about them in the media, and officials were forced to resolve issues related to inclusive education, because there was a corresponding "direction from above". "Young restaurateurs are already applying to our fund, they are ready to hire people with Down syndrome, because such people are socialized and perfectly trained - they are more capable than we are, because they have a better ability to imitate. In Coffeemania, for example, Nikita Panichev works as a cook, who instantly learned everything that he should do there.But still, the attitude of society is difficult to change in a few years.Many parents still do not want to let their special children go to study or work, firstly, because they can actually be offended, and secondly, because overprotection in such families is a frequent occurrence.
One of the projects of the "I Am" foundation is training apartments for young disabled people, which are being created with the support of the Department of Social Protection of the Population of the City of Moscow.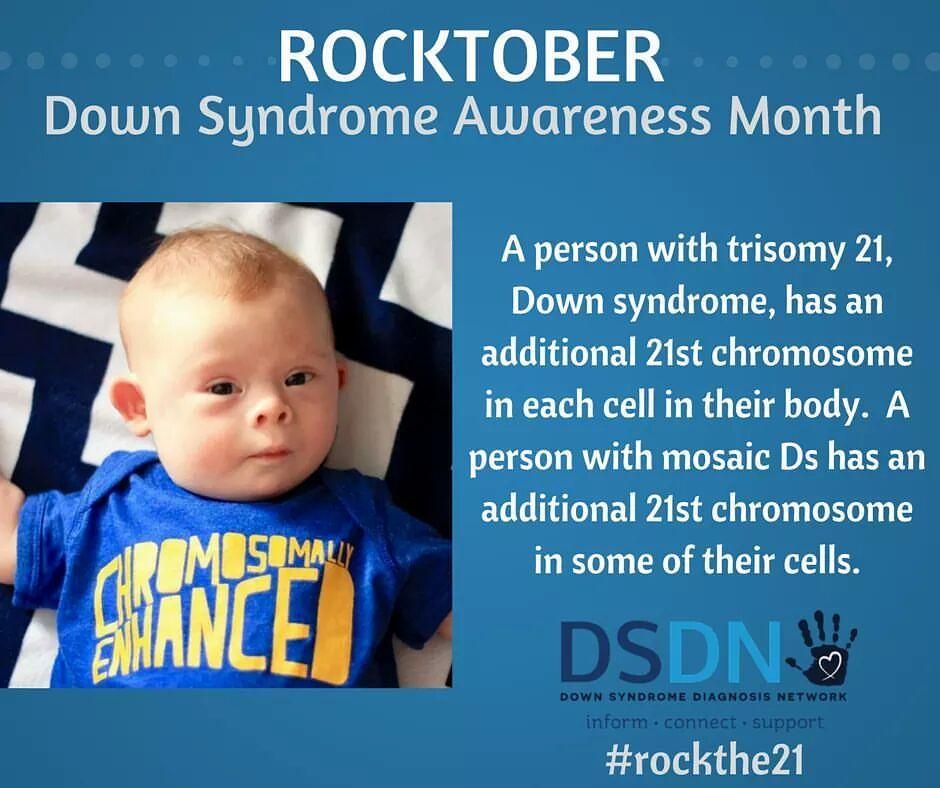 In these apartments, people with mental disabilities will be taught to live independently with minimal support. And their parents during this time will have to get used to the idea that a grown child has the right to his life. But training apartments will not solve the problem of society's tolerance, it can only be solved by expanding the inclusive space in Russia.
Alferova and Beroev take care of the Moscow orphanage N8, where children with Down syndrome are brought up. They take their wards to theaters and cafes, arrange joint holidays with them, inviting volunteers, famous people and families with ordinary children. They arrange photo shoots, give interviews to glossy magazines in order to expand the circle of people who have an idea about Down syndrome. Information, integration, socialization are the three golden rules of the foundation. "In Russia, true inclusion has not yet been developed," says Ksenia, "even in Moscow, there are very few children with developmental disabilities studying in general education schools.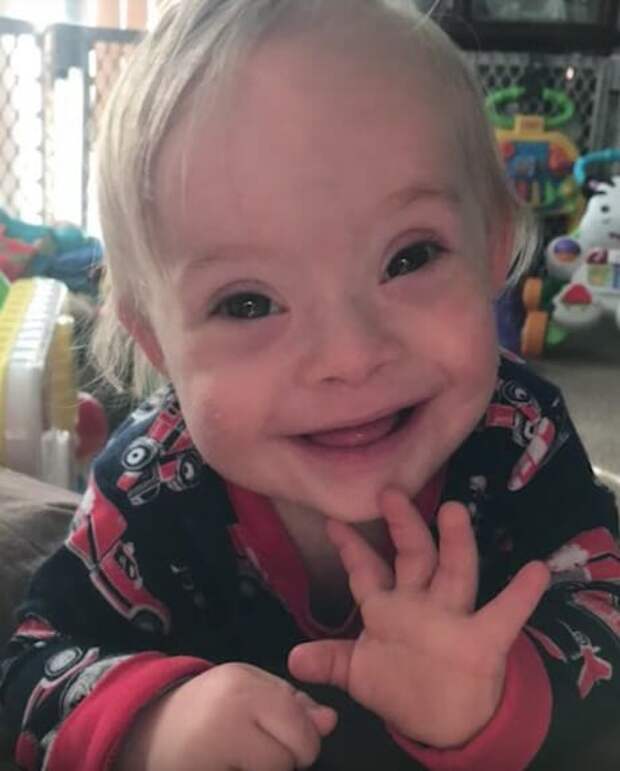 Most of these children go to correctional schools. are treated as sick. And this is a healing factor for the whole class. In such classes, there is no bullying and bullying that is common for teenagers, everyone unites around such a child. This is an amazing conclusion made by Italian experts, and it proves that society needs such children more than we are to them."
Last week, at the ceremony of presenting the first charity award in support of people with Down syndrome, which was held by the Downside Up Charitable Foundation in Moscow, Ksenia invited the president of the Down Syndrome Association, Assistant to State Duma Deputy Sergei Koloskov, a man who 20 has been advocating for the rights of people with Down syndrome for years.
"People with Down syndrome are still deprived of most of the benefits that everyone else has," Koloskov said, receiving an award from colleagues. "Families are discriminated against in the education of their children. A person with Down syndrome cannot be alone in public places.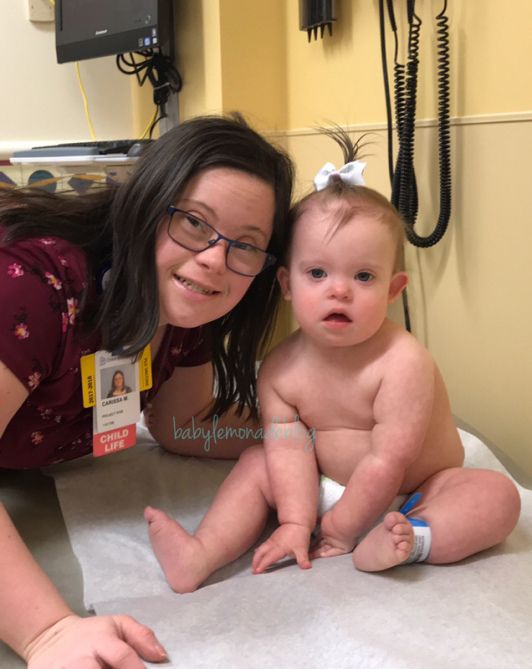 How often do you meet a person with Down syndrome on the street? We must not forget about these people and constantly remind the state that it is necessary to create a system of assistance to families, a system of assistance to adults with Down syndrome, so that their future will not be connected with neuropsychiatric boarding schools. It is necessary to develop inclusion not in words, but in deeds.
Like many parents of special children, Koloskov's social work began with the birth of his daughter, Vera. She was not yet a year old when her parents went to Europe for a conference of the European Down Syndrome Association. "I remember how people treated Vera there," says Koloskov, "they didn't see the syndrome, they saw the child. They taught me a lot. And then I realized that there was no problem in Down syndrome itself. The problem is the lack of help and understanding people with the syndrome.
Despite the fact that Russia has ratified the UN Convention on the Rights of Persons with Disabilities, most children with Down's syndrome do not have the opportunity to attend a mainstream school, which is evidence of discrimination, Koloskov said.
"Our inclusion is permissive, not mandatory," Koloskov explains. "According to the law, a child has the right to study at a school near his home, and in a general education school they cannot refuse to receive educational services for a child with Down syndrome. But at the same time, school management and is not obliged to provide all the conditions for a child with special needs. Therefore, the director tells the parents that he does not have special teachers and opportunities for teaching such a child. And that the child will sit out his pants and will not receive any educational services. And the parents do not dare to fight with the leadership of the school, because it will not end in anything good for the child."
Vera studied at the comprehensive school "Ark", and now she feels comfortable in the company of ordinary people. "Yes, maybe she was not taught everything that she could do, and maybe in a correctional school she would read and count better, but there she would never get the experience of social adaptation.
"
On September 1, 2016, a new standard of inclusive education will come into force in Russia. According to the Deputy Minister of Education of the Russian Federation Veniamin Kaganov, this is done so that a child with special needs can receive education in any Russian school. However, the official says that the timing of the implementation of the idea depends on the level of equipment of schools and the training of teachers. So in the conditions of the financial and economic crisis, when budget expenditures are reduced, the process can drag on for years.
In turn, Ksenia Alferova is convinced that the quality of educational services depends not only on the authorities, the parent community needs to be more active: "Young mothers come to our fund, who know that they have no right to refuse educational services or kindergarten, nor at the local school. This is a new generation, their children will already live in another country. But many parents, in the old fashioned way, prefer not to come into conflict with the leaders of preschool and school institutions.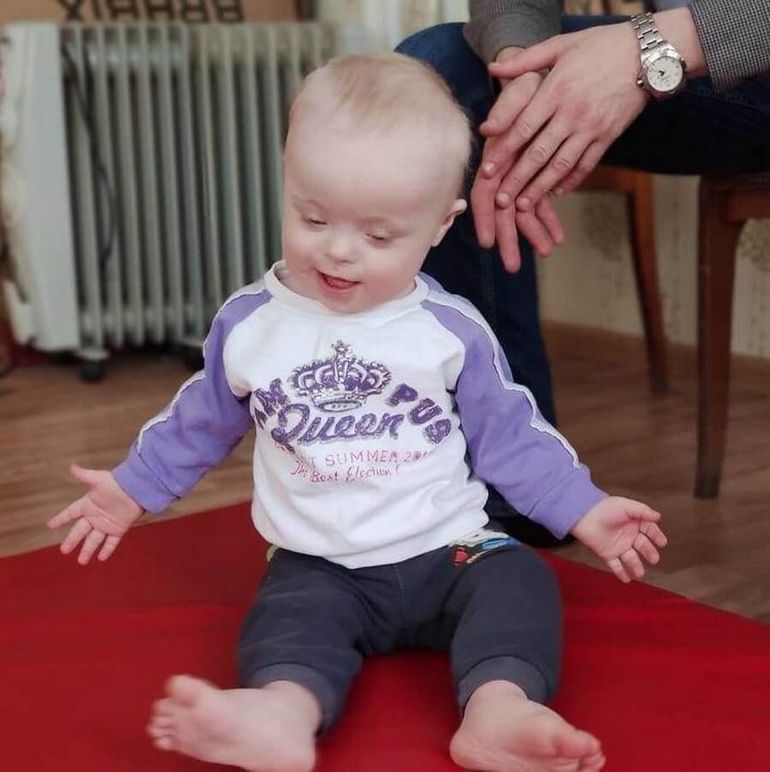 Do not be silent, do not be ashamed of your children, they have the same rights as everyone else."
causes, symptoms, diagnosis, classification
Gynecologist
Temisheva
Yakha Akhmedovna
Experience 45 years
Obstetrician-gynecologist of the highest category, Ph.D. Among chromosomal pathologies, a special place is occupied by Down syndrome is one of the most common genetic disorders in newborns. Its main cause is a random genetic mutation, as a result of which a third extra chromosome appears in the 21st pair of chromosomes. The frequency of the phenomenon is approximately 1 case per 600-800 babies. A random mutation leaves its mark on the child's appearance already at the stage of intrauterine development, which greatly facilitates the diagnosis of Down syndrome by ultrasound.
Main causes
Modern medicine names two causes of the disease at once:
Mother's age. This is the main risk factor for Down syndrome. The older the pregnant woman, the higher the risk of having a child with a random genetic pathology. At the age of 30-40 years, the risk of a genetic failure is 1/1000, after 42 years - 1/60. The main factor is the aging of eggs, which are laid during the prenatal development of a girl and gradually lose their ability to form a genetically healthy fetus. The age of the father is also important - before or after 45 years, when the likelihood of having a baby with Down syndrome increases dramatically.
Hereditary factor. The cause of the development of the syndrome can be closely related marriages, the presence of a disease in one of the relatives of the child. Also important is the age of the grandmother, in which she gave birth to a daughter. The higher it is, the greater the risk of having a grandson with the syndrome.
It is important to remember that Down syndrome is recognized by specialists from all over the world as a random genetic mutation.
It does not depend on the environmental situation, the level of radiation, the presence of hazardous production and other extraneous factors.
Characteristic external and other symptoms
People who are carriers of an extra chromosome have a characteristic appearance:
flat nose bridge;
Mongoloid incision of the eyes, because of which the pathology has the second name "Mongolism";
flat face and back of the head.
Also among the features are some lag in development and reduced immunity, which does not allow the body to resist external infections. All of the above is not a limiting factor. Today, special teaching methods have been developed for them from the first months of life. Subject to the activity of parents, children with Down syndrome symptoms can receive secondary education and a profession, become full-fledged members of society and start their own family.
Complications
Depending on the complexity of the form of Down syndrome, the patient may experience:
congenital heart disease;
frequent infectious diseases;
leukemia;
early onset of Alzheimer's disease;
cessation of breathing during sleep;
obesity, etc.
Diagnosis
Identification of a genetic anomaly is possible in the early stages of pregnancy:
Ultrasound screening at 11-13 weeks evaluates the size of the collar space and the size of the nasal bone of the fetus;
at the same time, a blood test is performed to clarify the amount of chorionic hormone and plasma protein;
at later stages of pregnancy, fetal tissues are taken for genetic testing: amniocentesis, chorionic fiber biopsy or cordocentesis.
Because we are talking about a genetic failure, the treatment of Down syndrome consists only in monitoring the patient's state of health and correcting the complications of the underlying disease.
Prognosis for patients
Today, the average life expectancy with a genetic pathology is approaching 55-60 years, while a few decades ago they lived only up to 25 years due to unfavorable living conditions.
The probability of having a child with a genetic abnormality in a person with Down syndrome is about 35-50%.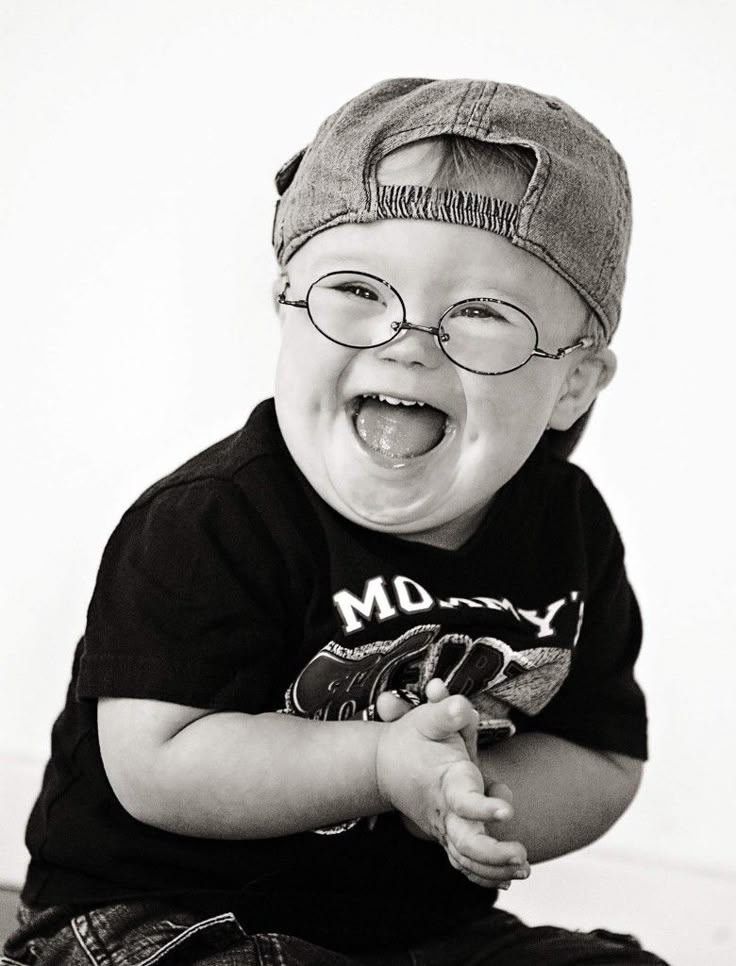 In addition, during the formation of the fetus in a pregnant woman with a disease, the unborn baby may experience other genetic failures.
At the same time, the risk of oncological diseases in such patients is reduced to zero. In addition, parents note the cordiality and invariably good mood of such children, their affection, responsiveness, the ability to easily make contact and not be offended by others.
Prophylaxis
It is not possible to completely eliminate the risk of having a child with a genetic pathology of the 21st pair of chromosomes. However, it is in the power of future parents to do everything possible to strengthen their own reproductive health and exclude chromosomal failure:
take care of your health, seek medical help in a timely manner to treat identified diseases;
lead a healthy and active lifestyle, play sports so that enough oxygen enters the eggs;
eat right, enriching the diet with healthy foods high in vitamins and microelements;
support the immune system;
watch your weight, because its deviation in any direction can cause hormonal failure and disruption of the process of maturation of germ cells;
undergo an ultrasound examination during pregnancy in a timely manner in order to identify a genetic failure in the fetus in the first weeks of intrauterine development.
Observation of patients with Down syndrome in JSC "Medicina" (clinic of Academician Roitberg) in Moscow
In JSC "Medicina" (clinic of academician Roitberg) there is a Center for working with special children. Pediatricians and specialized specialists of the clinic in the Central Clinical Hospital of Moscow are ready to work with patients with Down syndrome, regardless of their age and general condition of the body.
Patients are guaranteed an attentive and responsible attitude, an individual approach, confidentiality of personal data and the achievement of visible results of the prescribed treatment or prevention of Down syndrome. All the necessary diagnostic measures can be taken in the clinic to get quick and reliable results.
To make an appointment and additional consultations, you can call +7 (495) 775-73-60.
Frequently asked questions about the disease
How long do people with Down syndrome live?
The average life expectancy of patients with Down syndrome today is about 50 years, having increased by more than 2 times compared to the statistics of the middle of the last century.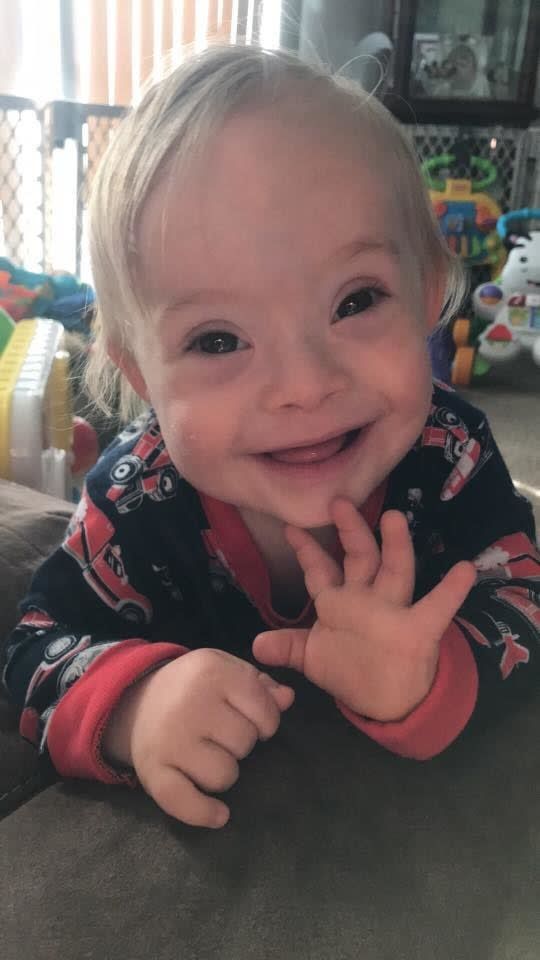 The life span is affected by the presence of complications in the body caused by a genetic failure, living conditions, heredity, etc. Subject to qualified medical supervision, the life expectancy of patients can be extended and made more comfortable.
How to identify the disease during pregnancy?
To clarify the risk of developing a fetus with a genetic abnormality, you can use ultrasound in early pregnancy, as well as a laboratory blood test for the content of proteins and hormones in the body of the expectant mother. If there are serious suspicions of a genetic failure at a later date, the fetal biomaterial obtained by biopsy or amniotic fluid sampling is examined.
Is there a cure for Down syndrome?
Modern medicine is not able to correct the consequences of the formation of the third chromosome. Therefore, she faces several tasks: monitoring pregnancy, timely detection of complications in a patient with the syndrome and their correction. It is possible to partially eliminate the consequences of the disease with the help of special training programs and physical activity of a child with Down syndrome, whose body is prone to overweight.