How often can a child take melatonin
Melatonin for Kids: What Parents Should Know About This Sleep Aid
By: Anna Esparham, MD, FAAP, DABMA, DABOIM
Trouble falling and staying asleep affects 15% to 25% of children and adolescents. Not getting enough sleep can lead to some pretty difficult behaviors and health problems—crankiness, trouble paying attention, high blood pressure, weight problems and obesity, headaches and depression. Not surprisingly, many parents are searching for solutions to their child's sleep troubles, and some are considering dietary supplements like melatonin. Here's what you should know about these products.
What is melatonin?
Melatonin is sold as a sleep aid. It can be found over the counter as a dietary supplement, which means you can buy it at the pharmacy or a health food store, without a prescription. Its use is not regulated by the Food and Drug Administration (FDA) or approved for that purpose.
Melatonin is a hormone-like substance produced by an area in the brain called the pineal gland.
It is released naturally at night and tells the body it's time to sleep.
While melatonin plays a role in sleep, it is NOT a sleeping pill. It should only be used after a discussion with your pediatrician and pre-established healthy sleep habits that do not include medication.
Melatonin poisoning reports in children
As more families have turned to melatonin as a sleep aid, reports of poisonings in kids have rapidly increased. From 2012-2021, there were more than 260,000 child poisoning reports involving melatonin. In most cases, there were no symptoms and the children recovered. But some children needed hospital care and two children died. Because supplements are not regulated as medications in the U.S., some melatonin supplements also may contain serotonin or varying amounts of melatonin. The chewable tablet form that children often use have been found to have the most widely varying amounts of melatonin, sleep medicine experts said in a health advisory.
To prevent poisoning, store melatonin and all medicines, vitamins and dietary supplements in a safe place, away from children.
For information about poison risks, visit the Poison Control website or call 1-800-222-1222. If your child has collapsed, is having a seizure, trouble breathing or can't be awakened, call 911.

Good sleep habits are the best medicine.
Often, a child's sleep issues can be solved with good bedtime routines. What the actual routines are can be specific to your child and his or her age, but they should occur each night around the same time. This will help your child understand that it's time to settle down and get ready to sleep.
The key to successful sleep routines is consistency. When starting a new sleep routine, it may take a while to get established. But don't give up! Routines are great for kids and well worth the time it takes to get them going.
Does blue light affect sleep?
Blue lights (as from tablets, e-readers, or smartphones) have a short wavelength that affects levels of melatonin more than any other wavelength does.
The blue light fools the brain into thinking that it is daytime―making us feel more alert when we should be feeling sleepy since we're lying in bed. Over time, this wreaks havoc on our body's natural production of melatonin. The American Academy of Pediatrics recommends avoiding exposure to screens for at least 1 hour before going to bed. Using devices past bedtime, especially for violent video games or shows, can also interfere with sleep.
If no matter how hard you try, you are unable to establish a good bedtime routine for your child, talk with your pediatrician to see if there are any other issues that might be causing your child's sleep difficulties.

What parents should know about melatonin
Melatonin may be a short-term way to help some kids get rest while you keep trying to establish good bedtime routines. It may also help some older children and teens reset sleep schedules―such as after vacations, summer breaks, or other interruptions.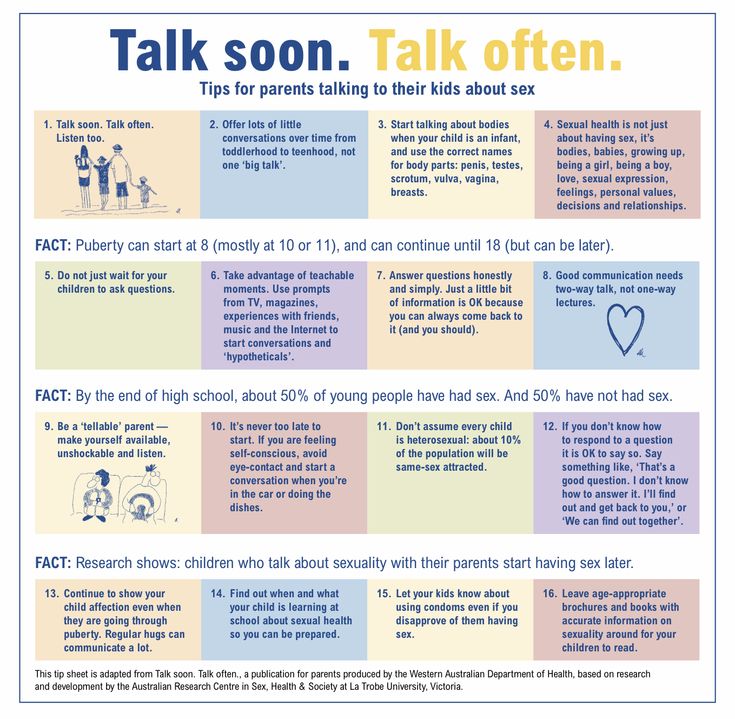 Most teens, after all, require more sleep―not less. Getting enough sleep each night can be hard for teens whose natural sleep cycles make it difficult for them to fall asleep before 11 p.m.―and who face a first-period class at 7:30 a.m. or earlier the next day; this is where melatonin may help.
Melatonin may also help children with neurodevelopmental disorders such as autism or attention-deficit hyperactivity disorder (ADHD). It's use in these circumstances should be carefully monitored a child's pediatrician.
If you're considering melatonin for your child, decide with your pediatrician―cautiously and carefully.
Melatonin comes in several forms―liquids, gummies, chewable, capsules and tablets―all with varying dosages. And since there are no specific guidelines on melatonin dosing for children, it can be confusing.
The quality may not be the same for all melatonin products. It is not possible to tell how much melatonin you are getting. Also, there may be other ingredients in the products that can interact with other medicines or supplements you are taking.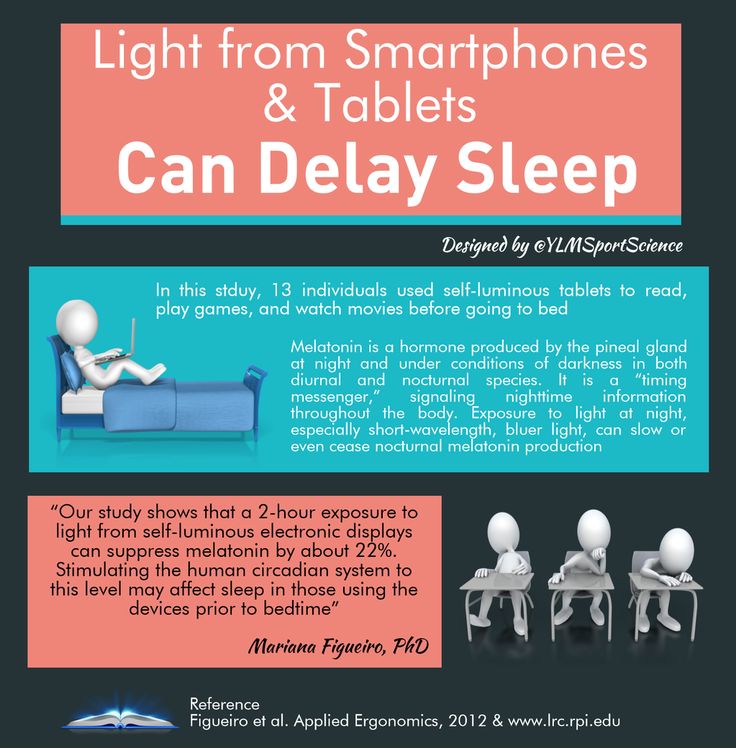 Look for supplements with "USP Verified" on the label. This mark indicates that the product contains the ingredients that are listed on the label, in that potency and amount.
The melatonin dosage and timing depend on why and how you plan to use it.
Start with the lowest dosage. Many children will respond to a low dose (0.5 mg or 1 mg) when taken 30 to 90 minutes before bedtime. Most children who do benefit from melatonin―even those with ADHD―don't need more than 3 to 6 mg of melatonin.
Always talk with your pediatrician about the proper dose and timing of melatonin. And remember, melatonin should not be a substitute for a good bedtime routine.
We need more research on the use and safety of melatonin in children.
While studies have shown that short-term use is relatively safe, less is known about longer uses of melatonin. For example, there are concerns about how it might affect a child's growth and development, particularly during puberty.
Studies have also found that morning sleepiness, drowsiness, and possible increased urination at night are the most common side effects that occur while taking melatonin. Further, melatonin may interact with other medicines a child takes.
More information
Sleep Tips for Your Family's Mental Health
Healthy Sleep Habits: How Many Hours Does Your Child Need?
Give Your Child's Eyes a Screen-Time Break: Here's Why
Melatonin: In Depth (National Center for Complementary and Integrative Health)
About Dr. Esparham:
Anna Esparham, MD, FAAP, DABMA, DABOIM, is a triple-board certified physician in pediatrics, medical acupuncture, and integrative medicine. She is the founder of the Health Is PowHer Podcast and a headache pain specialist at a pediatric academic medical center. Within the American Academy of Pediatrics, she is an executive committee member on the Section of Integrative Medicine (SOIM).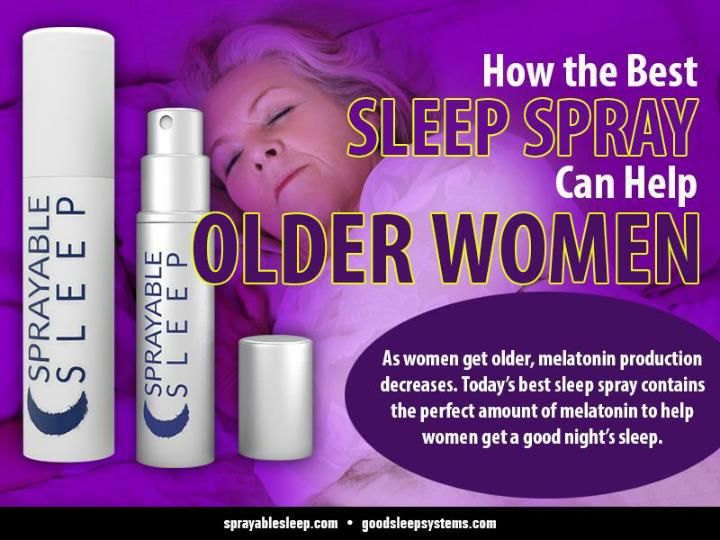 The information contained on this Web site should not be used as a substitute for the medical care and advice of your pediatrician. There may be variations in treatment that your pediatrician may recommend based on individual facts and circumstances.
Melatonin Dosage for Kids | Sleep Foundation
Melatonin is a naturally occurring hormone produced by the body that regulates the sleep-wake cycle. This hormone can also be produced synthetically. Melatonin is sold over the counter as a dietary supplement and may be used by people experiencing sleep issues, such as insomnia or jet lag.
In recent years, the number of adults and children using melatonin supplements has increased significantly. As this supplement grows in popularity, parents may wonder whether their kids would benefit from using melatonin and, if so, how to determine the appropriate dosage.
We discuss the dosage and safety of melatonin for children and teenagers, as well as other measures that can help kids get better sleep.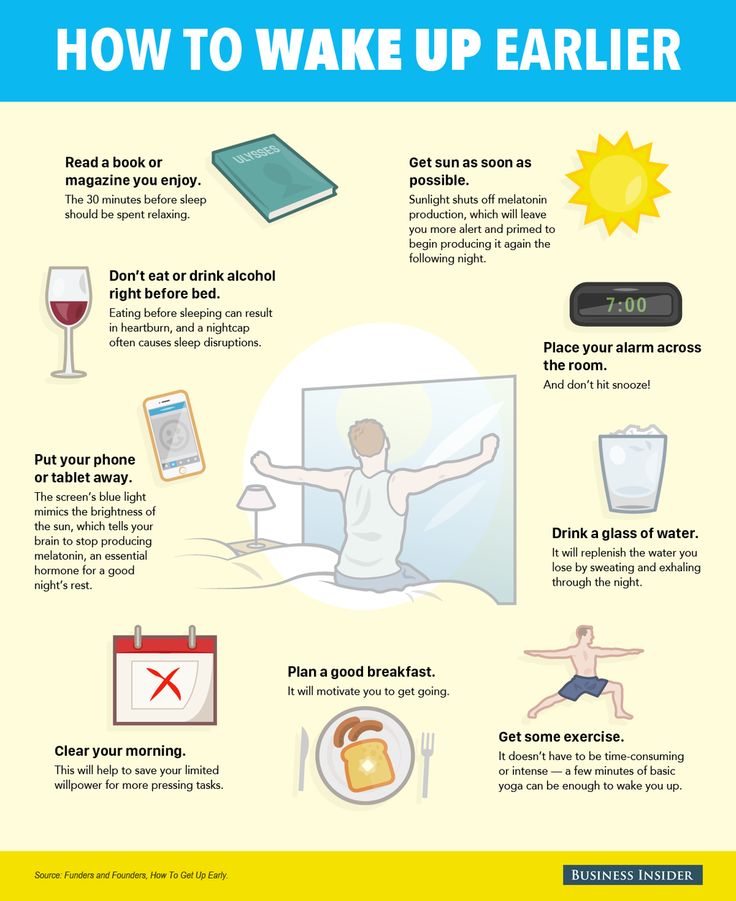 Is Melatonin Safe for Kids?
According to current research, melatonin might be safe for most children when taken short-term, meaning about three months or less in duration. At this time, there is not enough evidence to know whether taking melatonin for longer periods is safe for children or adolescents.
Guidelines for melatonin usage in children focus on its use for diagnosed sleep disorders and in children with certain medical conditions, such as autism spectrum disorder and attention deficit hyperactivity disorder. Currently, there is limited data on melatonin use in children without these conditions.
Experts suggest working closely with a child's pediatrician when deciding whether to give melatonin to a child or adolescent. In particular, medical professionals emphasize that melatonin should not be used as a way to pressure or force a child to sleep, but should only be given to children with a confirmed medical need.
How Much Melatonin Should I Give My Child?
Dosage recommendations for melatonin can vary depending on the type of sleep problem and the child's age.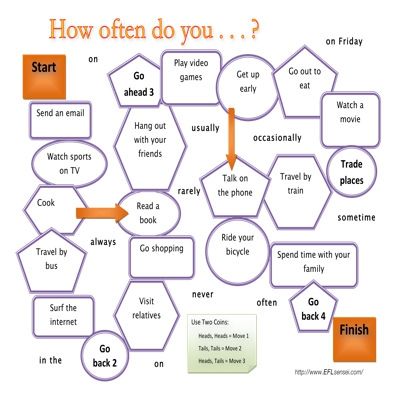 Doctors may prescribe melatonin for sleep-onset insomnia, which makes it difficult to fall asleep. For this diagnosis, doctors often use the following dosage levels:
Preschool-age (3 to 5 years): 1 to 2 milligrams
School-age (6 to 12 years): 2 to 3 milligrams
Adolescents (13 to 18 years): 5 milligrams
In all cases, however, experts recommend always starting with the lowest dose of melatonin available, then increasing the amount only if necessary.
Side Effects of Melatonin in Children
When starting any new vitamin, supplement, or medication, it is important to weigh the risks beforehand. Although more studies need to evaluate risks of taking melatonin long-term, reported side effects in children and adolescents include:
Agitation
Dizziness
Drowsiness
Fatigue
Headache
Increased bedwetting
Mood swings
Because melatonin is a hormone, some health professionals have suggested that taking it as a supplement could interfere with a child's development.
However, several studies have shown no adverse effects in reproductive function or child development.
Melatonin may also interact and interfere with other herbs, supplements, and certain medications. A child's doctor should be aware of any supplements or medications the child is currently taking before they start melatonin.
What to Consider Before Giving Your Child Melatonin
Before giving a child any sleep aid, it is important to discuss this decision thoroughly with a pediatrician. Childhood sleep problems do not always require treatment with drugs or supplements. Many times, changing bedtime behavior alone is enough. The child's doctor can discuss whether melatonin is appropriate for the situation as well as the supplement's risks, benefits, and dosage.
As a dietary supplement, melatonin is not regulated or approved by the U.S. Food and Drug Administration. As a result, the actual concentration of melatonin contained in different products and formulations varies greatly.
The true amount can even be different from the amount listed on the product's label. Some experts suggest using pharmaceutical-grade products, which may be more reliable.
Furthermore, what may work for an adult as a sleep aid may not be helpful for a child. One reason for this is that children metabolize medicines and supplements differently than adults.
Many different melatonin products are available to purchase. If a child's doctor approves the use of melatonin, it may be helpful to ask about specific products, as well as the dosage and duration of treatment.
Reputable Sleep Supplements
The safety and efficacy of supplements is not closely monitored by the U.S. Food and Drug Administration (FDA). Shoppers should take additional measures to make sure they are purchasing reputable products.
Alternatives to Melatonin for Kids
Aside from melatonin, doctors may recommend other drugs or supplements to help a child with sleep-related issues.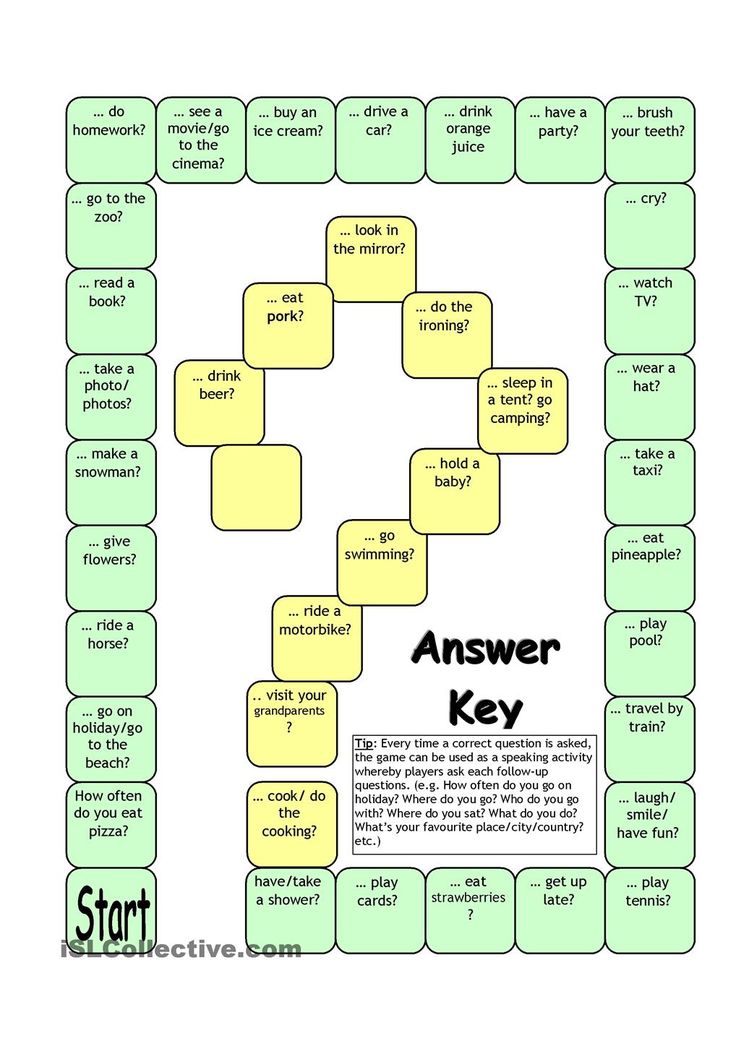 Some of these can be purchased over the counter, while others require a prescription.
Antihistamines: Over-the-counter antihistamines that relieve allergy symptoms can also cause drowsiness. Though antihistamines are available without a prescription, they do have risks and should be used under the guidance of a pediatrician.
Valerian: Valerian is a plant that is marketed as a sleep aid and dietary supplement. The evidence is mixed regarding valerian's effectiveness at treating insomnia, but studies report few negative side effects. Children under 3 years old should not take valerian.
Prescription drugs: In some cases, doctors may prescribe drugs that are usually used to treat sleep problems in adults.
Note that experts caution against taking melatonin in combination with other sleep aids. They can have an additive effect in the body, causing an excess of sleepiness or sedation, and may interact in other ways that could be dangerous.
Anyone considering giving a child or adolescent any product to help them sleep should start by talking with the child's pediatrician for guidance. Every situation is unique, and what works for one child may not be helpful for another.
Sleep Tips for Kids
Problems at bedtime are relatively common in children and typically respond well to behavioral strategies. Before starting melatonin, it may be helpful to try new routines and other behavioral changes to combat sleep issues. There are a variety of sleep strategies to consider that may help a child get better sleep.
Follow a bedtime routine: Routines help children improve their sleep. Components of a nightly routine might include taking a warm bath, changing into pajamas, brushing teeth, turning off bright lights, and reading a bedtime story.
Set consistent bedtimes: Keep children's bedtimes the same every day, even on weekends. This consistency reinforces the child's sleep schedule.
Keep screens out of the bedroom: Electronic devices that emit blue light can delay the release of natural melatonin in the body. Using smartphones, computers, TVs, and gaming devices just before sleep can signal the brain to remain alert and awake. It is recommended to avoid screens for at least two hours before bedtime.
Provide opportunities for exercise: Daily physical activity improves the chances kids will be tired by bedtime. When kids and teens do not get their bodies moving during the day, they may not feel sleepy at bedtime.
Be careful with food and drink: Eating a large meal before bedtime or drinking beverages with caffeine can make it harder to get a good night's sleep.
Create a space conducive to sleep: Be sure your child's bedroom is free from light and noise, and keep the thermostat at a temperature that is comfortable.
Was this article helpful?
YesNo
References
+18  Sources
1.

Natural Medicine Comprehensive Database. (2021, December 13). Melatonin. Therapeutic Research Center. Retrieved April 16, 2022, from https://medlineplus.gov/druginfo/natural/940.html

2.

National Center for Complementary and Integrative Health. (2021, January). Melatonin: What you need to know. Retrieved April 16, 2022, from https://www.nccih.nih.gov/health/melatonin-what-you-need-to-know

3.

National Institutes of Health. (2022, March 1). Use of melatonin supplements rising among adults. Retrieved April 16, 2022, from https://www.nih.gov/news-events/nih-research-matters/use-melatonin-supplements-rising-among-adults

4.

Black, L. I., Clarke, T. C., Barnes, P. M., Stussman, B. J., & Nahin, R. L. (2015). Use of complementary health approaches among children aged 4-17 years in the United States: National Health Interview Survey, 2007-2012. National Health Statistics Reports, (78), 1–19. https://pubmed.ncbi. nlm.nih.gov/25671583/

5.

Owens, J. A. (2022, January 20). Pharmacotherapy for insomnia in children and adolescents: A rational approach. In R. D. Chervin (Ed.). UpToDate. Retrieved April 17, 2022, from https://www.uptodate.com/contents/pharmacotherapy-for-insomnia-in-children-and-adolescents-a-rational-approach

6.

Skrzelowski, M., Brookhaus, A., Shea, L. A., & Berlau, D. J. (2021). Melatonin use in pediatrics: Evaluating the discrepancy in evidence based on country and regulations regarding production. The Journal of Pediatric Pharmacology and Therapeutics, 26(1), 4–20. https://pubmed.ncbi.nlm.nih.gov/33424495/

7.

Schwab, R. J. (2020, June). Insomnia and excessive daytime sleepiness (EDS). Merck Manual Consumer Version. Retrieved May 6, 2022, from https://www.merckmanuals.com/home/brain,-spinal-cord,-and-nerve-disorders/sleep-disorders/insomnia-and-excessive-daytime-sleepiness-eds

8.

Zisapel, N. (2022). Assessing the potential for drug interactions and long term safety of melatonin for the treatment of insomnia in children with autism spectrum disorder. Expert Review of Clinical Pharmacology, 15(2), 175–185. https://pubmed.ncbi.nlm.nih.gov/35285365/

9.

Auger, R. R. (2021, June 1). Delayed sleep-wake phase disorder. In A. F. Eichler (Ed.). UpToDate. Retrieved April 17, 2022, from https://www.uptodate.com/contents/delayed-sleep-wake-phase-disorder

10.

Savage, R. A., Zafar, N., Yohannan, S., & Miller, J. M. (2021, August 15). Melatonin. In StatPearls. StatPearls Publishing. Retrieved April 16, 2022, from https://www.ncbi.nlm.nih.gov/books/NBK534823/

11.

Erland, L. A., & Saxena, P. K. (2017). Melatonin natural health products and supplements: Presence of serotonin and significant variability of melatonin content. Journal of Clinical Sleep Medicine, 13(2), 275–281. https://pubmed.ncbi.nlm.nih.gov/27855744/

12.

Jones, B. L. (2020, October). Overview of drug treatment in children. Merck Manual Professional Version. Retrieved April 16, 2022, from https://www.merckmanuals.com/professional/pediatrics/principles-of-drug-treatment-in-children/overview-of-drug-treatment-in-children

13.

A.D.A.M. Medical Encyclopedia. (2020, May 30). Antihistamines for allergies. MedlinePlus. Retrieved April 27, 2022, from https://medlineplus.gov/ency/patientinstructions/000549.htm

14.

National Institutes of Health Office of Dietary Supplements. (2013, March 15). Valerian. Retrieved April 27, 2022, from https://ods.od.nih.gov/factsheets/Valerian-HealthProfessional/

15.

Owens, J. A. (2020, August 18). Behavioral sleep problems in children. In R. D. Chervin (Ed.). UpToDate. Retrieved May 7, 2022, from https://www.uptodate.com/contents/behavioral-sleep-problems-in-children

16.

National Center for Chronic Disease Prevention and Health Promotion, Division of Population Health. (2016, July 15). Tips for better sleep. Centers for Disease Control and Prevention. Retrieved April 20, 2022, from https://www.cdc.gov/sleep/about_sleep/sleep_hygiene.html

17.

Shechter, A., Kim, E. W., St-Onge, M. P., & Westwood, A. J. (2018). Blocking nocturnal blue light for insomnia: A randomized controlled trial. Journal of Psychiatric Research, 96, 196–202. https://pubmed.ncbi.nlm.nih.gov/29101797/

18.

Peterson, D. M. (2021, January 15). The benefits and risks of aerobic exercise. In M. D. Aronson & F. G. O'Connor (Eds.) UpToDate. Retrieved April 17, 2022, from https://www.uptodate.com/contents/the-benefits-and-risks-of-aerobic-exercise
See More
How much melatonin should you really be taking?
Melatonin is one of the world's most popular sleep supplements. In the US alone, more than 3 million people take melatonin supplements to help them fall asleep and wake up less at night (1). Melatonin is naturally present in your body, is relatively safe, and unlike some prescription sleeping pills, melatonin is not addictive.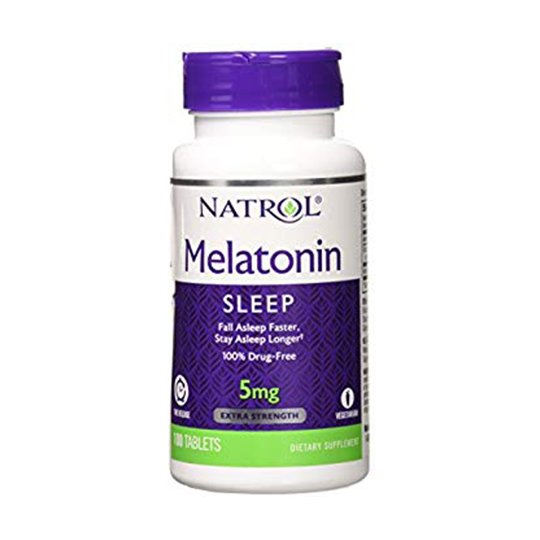 When used in low doses, melatonin is generally safe and a great way to keep your body healthy by encouraging regular restful sleep (2). But always seek the advice of your healthcare provider before using melatonin as a sleep aid. Never exceed the recommended dose and do not take it during the day.
What is melatonin and how does it work?
Melatonin is a natural hormone produced by your brain. It is responsible for maintaining your body's circadian rhythm, which is your natural 24-hour sleep-wake cycle (3). Your body should naturally produce and release more melatonin in the evening and at night, with levels dropping by morning (4). Melatonin production is your brain's way of telling your body it's time for sleep.
This is a pretty smart hormone - it knows when it's dark or light. Darkness causes your body to produce more melatonin, which then signals sleep and helps you fall asleep. On the other hand, exposure to light reduces melatonin production and signals your body to wake up and be alert.
Research shows that some people who struggle to fall asleep or are unable to fall asleep may not produce enough natural melatonin (5). Thus, melatonin supplements are often used to regulate natural sleep-wake cycles. But melatonin supplements should only be used at appropriate times of the day and only in recommended amounts.
Too much melatonin
Some people make the mistake of believing that if a little melatonin helps, a lot will definitely help more. Unfortunately, this is not only wrong, but also dangerous.
Taking too much melatonin can damage your sleep cycle. It can also cause pain, nausea, dizziness, and irritability, all of which interfere with restorative sleep. If you go overboard with melatonin supplements or take it a second time, you may even wake up in the middle of the night and have difficulty falling asleep. As with any supplement, follow the recommended dose on the package or in the instructions provided by your doctor.
When should I take melatonin?
Time is of the essence with melatonin.
Remember, your body should naturally produce more melatonin when it gets dark outside, so if you take supplemental melatonin too early in the evening - before the sun goes down or before you're really ready to fall asleep for the night - you risk resetting the natural cycle, which trying to support your body. Don't fight this natural flow.
Melatonin can be very helpful when your regular sleep pattern is disrupted. For example, if you have been flying across multiple time zones and have experienced jet lag, or if you have a long work week requiring late night shifts. In situations like this, melatonin supplements can help you get back into your natural rhythm.
There is another timing issue to be aware of. As you age, your body may naturally produce less and less melatonin(3). If you're over 60 and struggling to fall asleep or waking up at night, low melatonin production may be part of the problem.
How much melatonin should I take?
It is best to take the smallest amount of melatonin that produces results.
Generally, healthy adults can take 3 to 5 mg of melatonin for 60-90 minutes before they plan to fall asleep (6). This amount of time will allow your brain to recognize the extra melatonin and trigger a signal to help you fall asleep. (6) 2 to 12 mg taken at bedtime for up to 4 weeks can help bring your natural rhythm back to normal 6.
Melatonin for long sleep. Most studies have used 2 to 3 mg controlled release melatonin for up to 29 weeks. Doses up to 12 mg per day for shorter periods (up to 4 weeks) have also been studied (6).
Melatonin for blood pressure support 2 to 3 mg controlled-release melatonin for up to 4 weeks6 days (6).
The above dosages have been studied scientifically, but always check with your doctor first before adding melatonin to find the safest intake for your individual needs (6).
Sleep Melatonin
When you're looking for the best melatonin to help you sleep, you'll find many different melatonin dosages and types of melatonin supplements, from sustained release formulas to sublingual melatonin.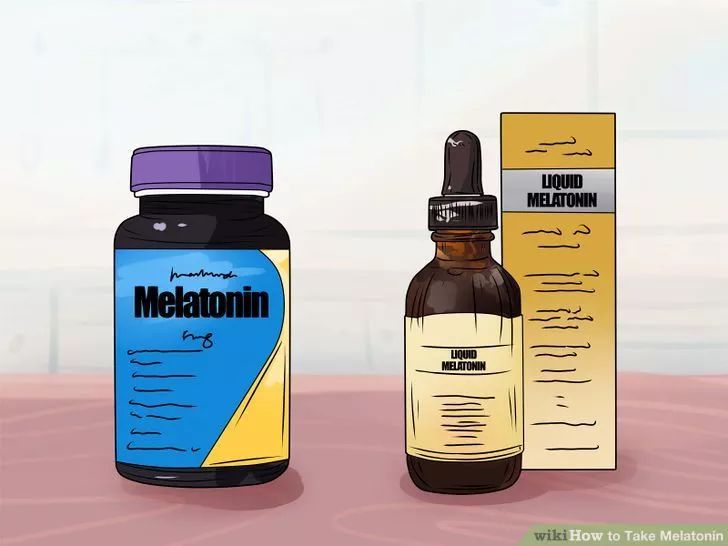 Each formulation has its own benefits and many options for optimal melatonin dosage and delivery.
Is melatonin safe for children?
Children who sleep well may perform better and worry less about their weight. They may also be less likely to get injured while playing sports and have a healthier immune system. In fact, some experts believe that many children who have trouble concentrating simply don't sleep well and don't rest well enough to pay proper attention in class(7).
Since sleep is so important, is it safe to give melatonin to a child to help him get the rest he needs? Unfortunately, there is not enough research on the use of melatonin in children to be sure. Melatonin is a hormone and should be used with caution, but some research suggests that a very low dose of liquid melatonin, used in limited amounts, can help children fall asleep (8).
Melatonin for Children
Some parents use liquid melatonin to help their child fall asleep when their sleep patterns are disturbed, such as on vacation after a long day or two of travel, or when a busy schedule doesn't give them enough time to sleep.
This is similar to how a shift worker can use melatonin to adjust the sleep-wake cycle after breaking out of a rhythm due to a change in work schedule. In both cases, the use is very short-term, limited. We recommend that you consult your doctor before giving melatonin to children.
The best way to help kids sleep better is to do what you were probably taught as new parents: set a good nighttime routine, dim the house lights about half an hour before putting the kids to bed, and turn on the electronics. and screens away.
Melatonin dosage for children
If you do decide to give your child melatonin after talking with your doctor, try the lowest dose he recommends. Melatonin dosages for children are often 0.5 to 6 mg (9), but never use more than necessary. Start with a very low dose 30-60 minutes before bedtime. Increase dosage only as needed and never take a higher dose than your doctor recommends.
Does melatonin have side effects? Is it possible to overdose on melatonin?
Melatonin has a reputation for being safe, and for the most part, this is true, although there are some medications that can interact with melatonin (10).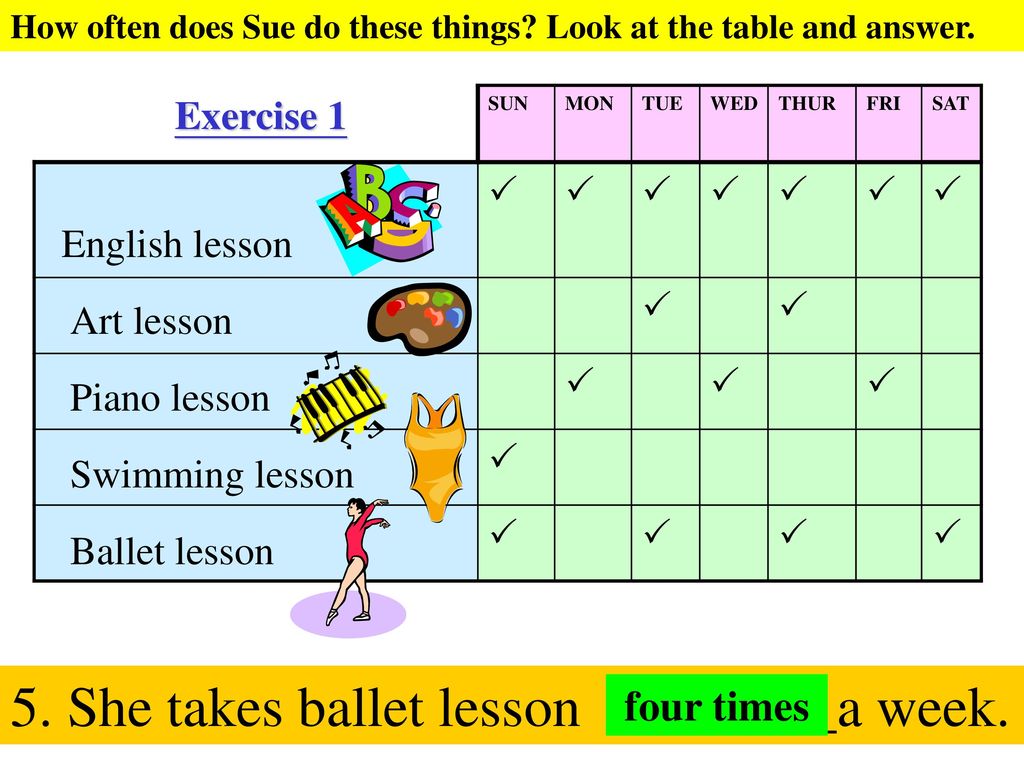 But it's important to know that the right amount of melatonin for one person may be too much for another, and the side effects of taking too much melatonin will also vary from person to person(10).
When supplemental high doses of melatonin are available, it may be tempting to reach the maximum amount right away, but the best approach is to start at a very low dose and stick to the lowest effective dose for you. The "more is better" philosophy does not apply to melatonin.
Side effects of too much melatonin
Sleepiness the next day - Taking too much melatonin can make you feel sluggish the next morning or sleepy at unintended times (10).
Intense dreams - some people report having intense dreams or nightmares after taking too much melatonin (10).
Melatonin for children - because it is a hormone, side effects in children may be more problematic than in adults (10). Always check with your doctor before giving melatonin to a child.
Hypothermic effect - with the natural release of melatonin, there is a natural decrease in body temperature, so overuse can exacerbate this natural effect (11).
General melatonin side effects and warnings
It is important to consult your healthcare professional before starting any new dietary supplement, especially if you are taking prescription drugs, have a medical condition, are pregnant or breastfeeding.
However, melatonin is still considered "likely safe" for up to 2 years when used properly and "possibly safe" for long-term use. (12) Some people have complained of headache, dizziness, stomach cramps, short-term feelings of depression and irritability. (12)
Pregnancy and lactation - Melatonin supplements are not recommended for pregnant or breastfeeding women because little is known about the potential effects. (1,3) Melatonin supplements can also interfere with ovulation, making it harder to conceive. (12)
Blood sugar and blood pressure - people with diabetes or high blood pressure should check with their doctor before taking supplemental melatonin as it can increase blood sugar levels in diabetics and increase blood pressure in people taking certain blood pressure medications.
(12)
Depression - melatonin may worsen symptoms of depression and cause short-term feelings of depression. (12)
The best advice is to start small and take your time. In other words, don't go straight to the maximum dose you can find. After all, a low 0.3-1mg tablet may be just what your tired body needs.
Melatonin for Better Sleep
Melatonin supplements are a great way to relax your body and get it back on track. As we mentioned, we always recommend talking to your doctor about the best melatonin dosage for your needs, but we hope this article has helped you better understand your choices and how to use melatonin for sleep.
Resources
1 National Center for Complementary & Integrative Health. Melatonin. https://nccih.nih.gov/research/statistics/NHIS/2012/natural-products/melatonin (Accessed 01/19/2018)
2 Is Taking a Melatonin Dietary Supplement Safe? WebMD. https://www.webmd.com/sleep-disorders/tc/melatonin-overview#1 (Accessed 01/19/2018)
3 Melatonin.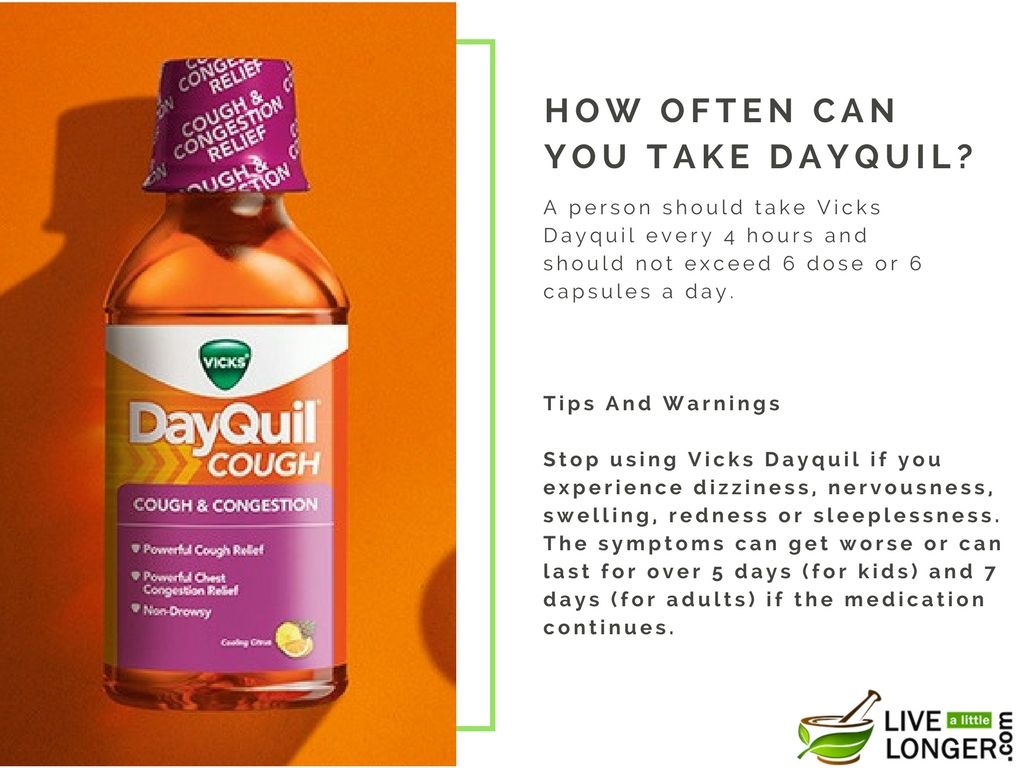 University of Maryland Medical Center. https://www.umm.edu/health/medical/altmed/supplement/melatonin (Accessed 01/19/2018)
4 Melatonin: In Depth. National Center for Complementary and Integrative Health. https://nccih.nih.gov/health/melatonin (Accessed 01/19/2018)
5 Neurobiology, Pathophysiology, and Treatment of Melatonin Deficiency and Dysfunction. US National Library of Medicine. https://www.ncbi.nlm.nih.gov/pmc/articles/PMC3354573/ (Accessed 01/19/2018)
6 Melatonin. WebMD. https://www.webmd.com/vitamins-supplements/ingredientmono-940-melatonin.aspx?activeingredientid=940 (Accessed 01/19/2018)
7 Why Your Child's Behavior May Not Mean ADHD. St. Louis Children's Hospital. http://www.stlouischildrens.org/articles/wellness/why-your-childs-behavior-may-not-mean-adhd (Accessed 01/19/2018)
8 Melatonin for Sleep in Children with Autism: A Controlled Trial Examining Dose, Tolerability, and Outcomes. US National Library of Medicine. https://www.ncbi.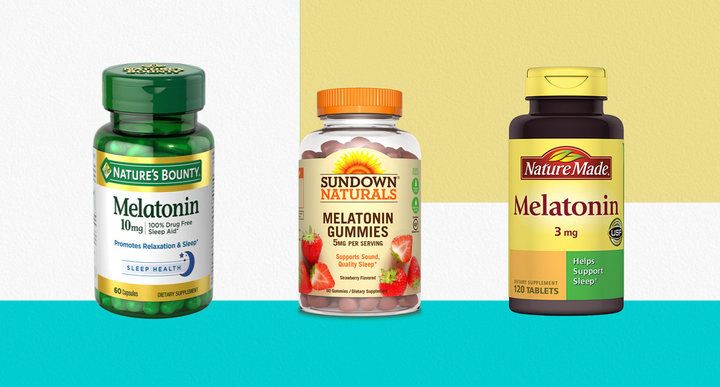 nlm.nih.gov/pmc/articles/PMC3368078/ (Accessed 01/19/2018)
9 Melatonin and Children. Sleep Health Foundation. https://www.sleephealthfoundation.org.au/pdfs/Melatonin-and-Children.pdf (Accessed 03/09/2018)
10 Can you overdose on melatonin? medical news today. https://www.medicalnewstoday.com/articles/320094.php(Accessed 08/09/2018)
11 The hypothermic effect of melatonin on core body temperature: is more better? PubMed. https://www.ncbi.nlm.nih.gov/pubmed/8836952(Accessed 08/09/2018)
12 Melatonin. WebMD. https://www.webmd.com/vitamins/ai/ingredientmono-940/melatonin(Accessed 08/09/2018)
Melatonin supplementation for sleep disorders associated with autism
07.30.16
Manual for parents of children with autistic spectrum disorders (RAS)
Source: Autism Speaks
9000 9000
Autism often experience sleep problems. Working on sleep routines and sleep-related habits helps improve the sleep of most children, including children with ASD.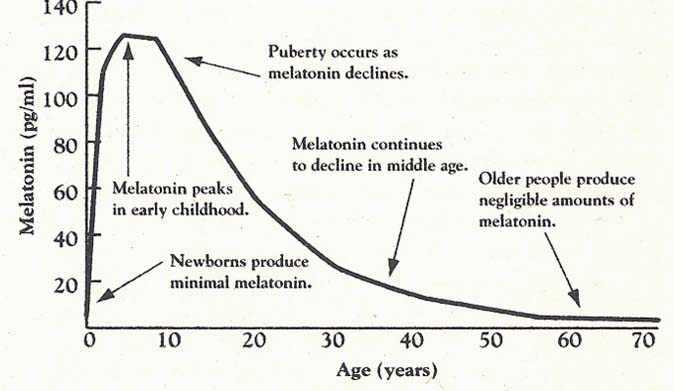 However, some children with ASD continue to have trouble sleeping even after developing good sleep habits. Melatonin is a drug that is often suggested by doctors to improve sleep. This guide has been created to provide parents with more information about melatonin.
What is melatonin?
Melatonin is a hormone produced in the pineal gland of the brain. It is an important part of our body's internal clock system. This system tells the body when to sleep and when to wake up. Melatonin levels usually begin to rise in the early evening and peak after midnight. By the morning it decreases and remains low during the day. Melatonin is also important for other time-related changes, such as the change of seasons or the onset of puberty.
Melatonin is produced by the brain in response to changes in light. Melatonin is sometimes referred to as the "hormone of darkness" because when the light is reduced, for example, in the evening, its level rises. Melatonin levels decrease in bright light, such as in the morning.
Why can melatonin supplements help children with autism spectrum disorder (ASD)?
Children and adolescents with ASD often experience sleep problems: about two-thirds of them suffer from sleep disorders. These disorders include difficulty falling asleep, waking up at night, and waking up too early in the morning.
Low or fluctuating melatonin levels in people with ASD may be part of the problem, although this assumption needs further study. Taking melatonin helps some children with ASD sleep better. If establishing a routine before going to bed doesn't improve a child's sleep, then melatonin may improve their falling asleep.
No information is available on the effect of melatonin on the sleep of children with ASD younger than 2 years of age.
How is melatonin used?
Melatonin is taken by mouth to relieve sleep problems. Melatonin supplements are used to adapt to jet lag, and are sometimes taken by people who work night shifts to make it easier to sleep during the day.
It can also be taken by people who only get to sleep very late at night. The main idea here is that the extra melatonin attaches itself to the brain's natural melatonin and resets the internal clock, improving sleep.
Melatonin is only present in the blood for a short period of time, so it is taken orally every night. It is taken approximately 30 minutes before the desired bedtime, starting at low or varying dosages (0.5mg to 1mg) regardless of age or weight.
If a small dose does not improve sleep, the dosage may be increased. Most studies favor doses of 6 mg or less. Some experts recommend a low dose of melatonin (0.5mg) 2-5 hours before bedtime to reset the internal clock. Talk to your doctor about the best time to take melatonin for your child.
What are the risks associated with taking melatonin?
Melatonin is not addictive and most children tolerate it well.
Melatonin may cause unwanted side effects in some children, including nightmares, drowsiness, headache, indigestion, dizziness during the day, low blood pressure, nocturnal enuresis, or lethargy on waking.
One study reported that melatonin may affect seizure control, but recent studies have shown that melatonin does not increase the risk of seizures and, on the contrary, may reduce seizures. It does not interact with anticonvulsants. In rare cases, children may become more active while taking melatonin and their sleep problems may increase. Melatonin is not safe during pregnancy and breastfeeding.
I think melatonin can improve my child's sleep, what should I do next?
The first step is to start working on improving your child's sleep habits. Determine the desired time for falling asleep and waking up the child and strictly adhere to these time frames. Develop and start implementing a daily soothing routine to prepare for sleep. Make sure you respond consistently to your child's nighttime awakenings. Such methods should be used at the same time as any drug or supplement to improve sleep.
It is very important to talk to your doctor before starting any new drug or dietary supplement.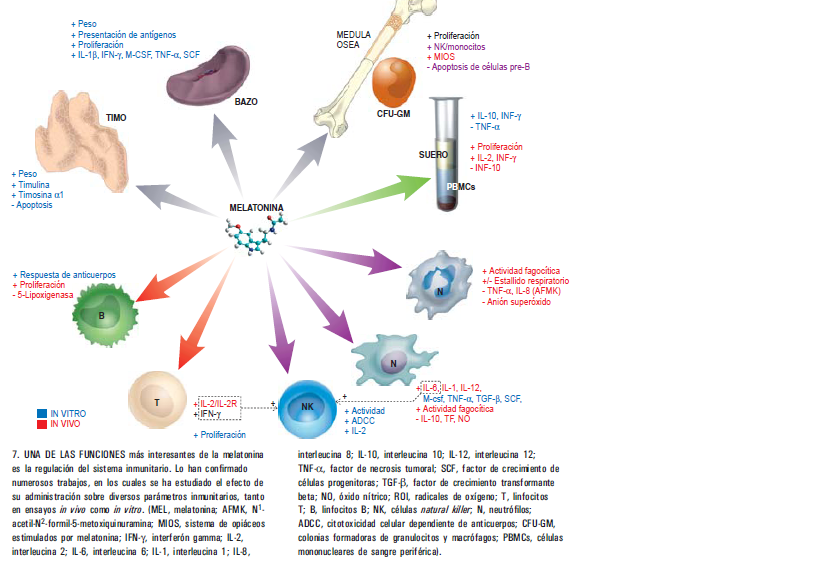 This also applies to melatonin.
This is because melatonin does not help with all types of sleep disorders. It may interact with other drugs or supplements your child is already taking. The doctor can review the child's medical history and sleep habits. Sometimes sleep can be improved by treating certain medical problems, such as indigestion or snoring. Working on habits before going to bed also improves sleep. It is important to consider these options before starting melatonin.
How do I know if melatonin is working?
If your doctor agrees that melatonin can help your child, it is very important to develop a plan to evaluate the effectiveness of melatonin. Develop such a plan with your doctor. You should keep a child's sleep diary and a week or two before starting melatonin you should record when the child fell asleep and when he woke up. It is also helpful to observe the child's behavior throughout the day.
Improving nighttime sleep can reduce sleepiness, normalize attention and activity levels during the day.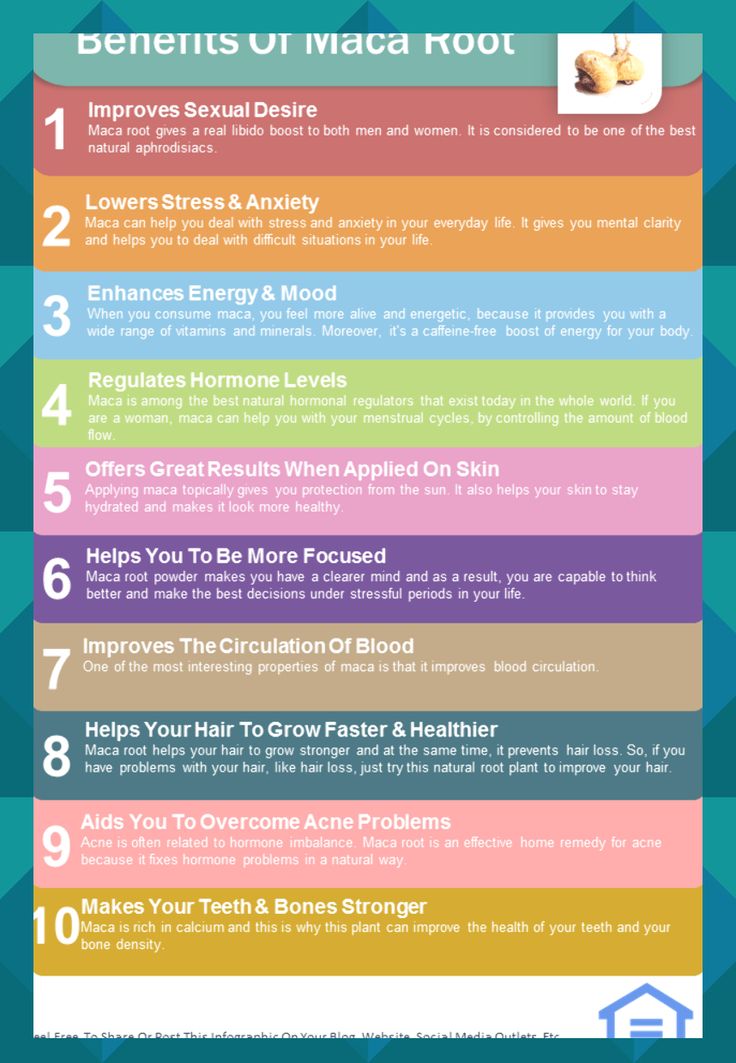 On the other hand, the behavior of other children does not change when taking melatonin, even if they begin to sleep better.
Are there different types of melatonin?
There are two types of melatonin: the standard form and the extended form. In the preparation of prolonged action, melatonin enters the body within a few hours. Theoretically, long-acting melatonin could help children with autism who often wake up at night, but there have been no studies to date to support this.
Melatonin is available in tablets, capsules and liquid form. Standard form melatonin tablets are swallowed whole, or they can be crushed into a powder that can then be added to a liquid. If the drug is available in the form of a capsule, it can be opened to add part of the substance to a drink or food. Talk to your doctor about which form of the drug is best for you. Liquid melatonin is not available in some regions.
Do I need a prescription to buy melatonin?
In most countries, melatonin preparations are available over the counter as dietary supplements.
You may only need a prescription if your insurance covers the drug.
The fact that melatonin is sold without a prescription has a downside. Prescription drugs are much more heavily regulated than those classified as supplements. Often the volume and purity of melatonin in such preparations cannot be guaranteed. In reality, 1 mg from one manufacturer may not equal 1 mg from another. Talk to your doctor or pharmacist before buying any drug.
How long will my child take melatonin?
If your child has any serious side effects, stop taking melatonin immediately. Report any side effects to your doctor to determine if you can continue taking melatonin.
Stop taking melatonin if your child's sleep does not improve even at the maximum dose recommended by your doctor. There are other methods of correcting sleep disorders if melatonin does not help.
You can continue taking melatonin as long as it helps your child sleep. Because a child's sleep patterns change as they get older, you may want to try reducing or stopping your melatonin dose from time to time.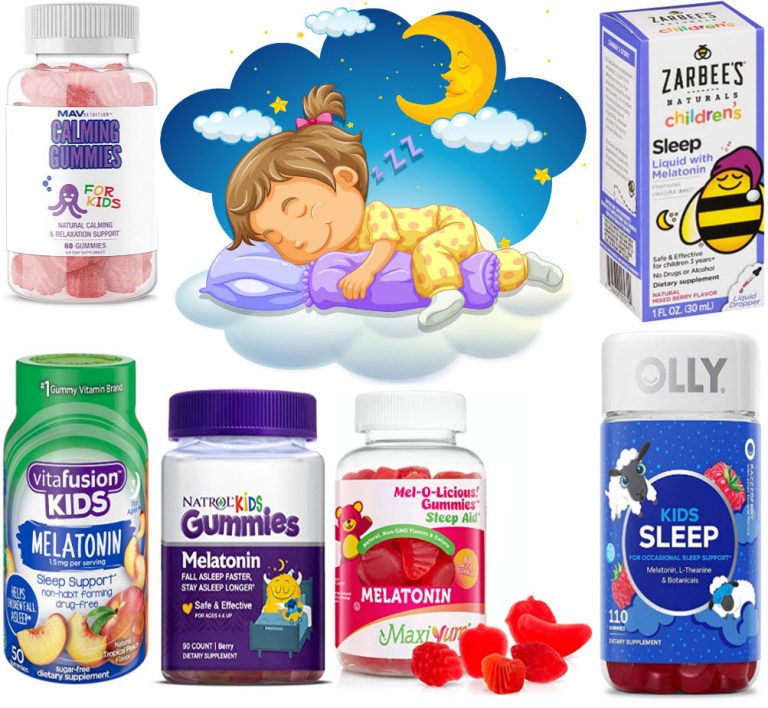 It is best to stop taking melatonin if your child does not have significant problems during the day, and it is okay if he does not get enough sleep. If the sleep problems start again after stopping melatonin or lowering the dose, you can start again at the dose that helped your child sleep well.
More research is needed on the long-term effects of melatonin supplementation and how it affects not only children but also adolescents with autism. Although no long-term studies have been conducted on melatonin in children with autism, it is generally considered to be safe. In a study among children aged 3-9 years, melatonin had no effect on other brain hormones.
What if melatonin doesn't improve my child's sleep?
If your child's sleep does not improve after starting melatonin, you should talk to your doctor. Melatonin does not help with all sleep disorders, so it's important to let your doctor know if your child snores, has trouble breathing, or has other symptoms while sleeping.