How long do you sanitize baby bottles
Still Sterilizing Your Baby Bottles? You Might Be Wasting Your Time
As a new parent, there are a lot of things out of your control, and in most cases, you're operating with more exhaustion and less sleep than usual. One way parents reduce their worries is by keeping their newborn's environment as hygienic as possible, from excellent baths to clean linens. Sterilizing baby bottles is just one way to keep a baby's immune system out of harm's way. 
However, it's also important to recognize when sterilizing is a valuable addition and when it may actually just be taking your attention away from the many other tasks that you need to accomplish. We'll look at different methods of sterilizing, what the experts say about how sterilization of bottles can keep harmful bacteria at bay, and when not to bother with bottle sterilizing, according to the Centers for Disease Control and Prevention.
Plus, here's what to do if you're running low on baby formula, a list of our favorite breast pumps, and some baby registry must-haves (including some bottles we love).
You can also check out our picks for the best diapers, best baby monitors, best car seats and best baby clothes.
Read More: How Many Baby Bottles Do You Really Need?
Why is it important to sterilize your baby's bottle? 
Babies under 3 months old are still developing their immune system, and many infections that would be more mild or moderate at older ages can be severe in these months. While cleaning bottles thoroughly and immediately using them is usually enough to remove harmful bacteria, viruses and other contaminants, for the first three months of a baby's life, sterilizing bottles daily or more often is another recommended level of protection. 

ImageSource/ImageSource/Getty Images
When should you sterilize and clean your baby's bottle? 
Be aware that cleaning involves soap and hot water and the removal of any residues on the inside or outside of the bottle and its associated parts.
Sterilizing, on the other hand, is specifically about using either heat or chemicals on the bottle and any associated parts to further kill any remaining microscopic bacteria that might have escaped the cleaning process.
You should clean bottles when you buy them, as well as after each use and before reuse if it's been some time since the clean bottle was used. Ideally, bottles should also be sanitized when you buy them and between uses. 
Read more: Best Baby Food Delivery Services and Subscriptions for 2022
How often should you sterilize baby bottles?
Bottles are used many times a day, and depending on how many you have, you may only need to sanitize a batch of bottles once a day before every use. However, many of the resources from pediatricians are less focused on sanitizing than ever before, leaving sterilizing frequency up to parents in many cases. Many dishwashers have a sanitizing setting, which quickly does the job for you if your bottles are kept in the top rack of the dishwasher.
When to stop sterilizing baby bottles, according to the CDC
The CDC recommends sanitizing at least daily until the baby is 3 months or older and for longer if they're immunocompromised. Otherwise, it's not as big of a priority, but you may still want to sanitize your older baby's bottles if: 
You know the bottle had milk sit in it for many hours or even a day

Your baby has been sick or is on a medication that weakens their immune system
Your water supply has been critiqued for some kind of contamination
You're on well water (which can be fine, but you also might have less information on the water's overall quality) 
You have a way to do it quickly and safely and without inconveniencing yourself or the baby's other caregivers
Morten Falch Sortland/Moment/Getty Images
How to clean and sterilize baby bottles
There are dedicated sterilizers designed for particular kinds of baby bottles and sterilizing settings on dishwashers.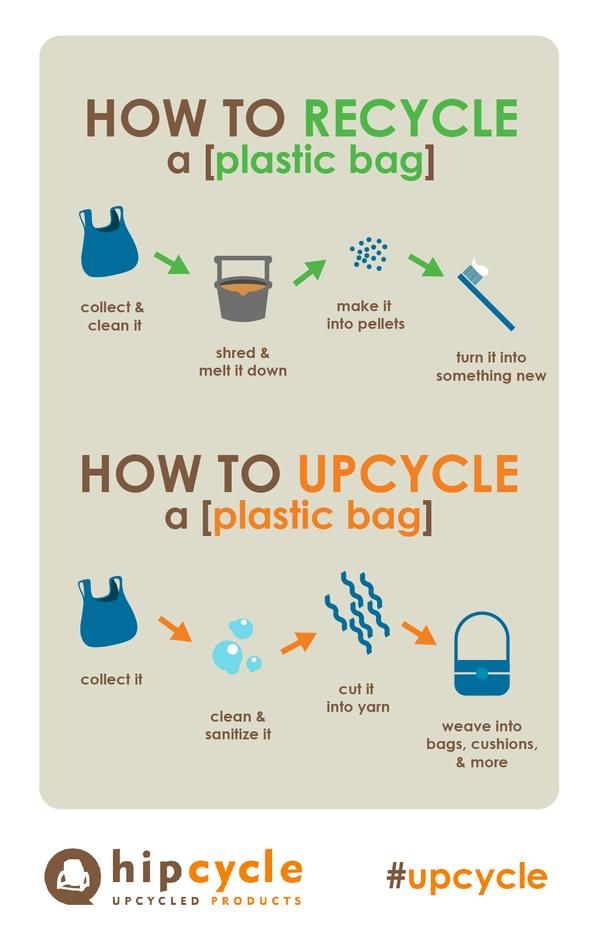 When these are used correctly, they don't require additional sterilization. If you don't have these options, there are three other ways to sterilize your bottles. 
Sterilizing baby bottles with boiling water
1. Thoroughly wash all baby bottles and parts. Leave them disassembled.
2. Put all items in a clean pot and fill the pot with water to where all of the bottle parts are submerged.
3. Bring to a boil and keep at a full boil for 5 minutes.
4. Use clean tongs to remove the bottle parts and place them on a clean towel or paper towel to fully dry. 
Sterilizing baby bottles with steam
1. Thoroughly wash all baby bottles and parts. Leave them disassembled.
2. Read the instructions on your particular steam-in-bag sterilization system, such as the Medela bag system.
3. Place the required amount of water and only as many parts as fit the bag, allowing it to close.

4. Follow the instructions on how long to sanitize in the microwave.
5. Remove using a clean pair of tongs once the bag isn't too hot to open. Place on a clean towel or paper towel to fully dry.
Sterilizing baby bottles with an antibacterial chemical
1. If boiling and steaming aren't possible, using a dilute solution of bleach (2 teaspoons of unscented bleach per gallon of water) in a clean basin is an alternative method mentioned by the CDC.
2. Thoroughly clean all baby bottles and parts and leave them disassembled.
3. Place all parts in the solution carefully, adjusting them to make sure no air bubbles prevent part of a surface from being touched by the solution.
4. Leave all items fully immersed for 2 minutes.
5. Use clean hands or clean tongs to take the items out and place them on an unused towel or paper towel. 
6.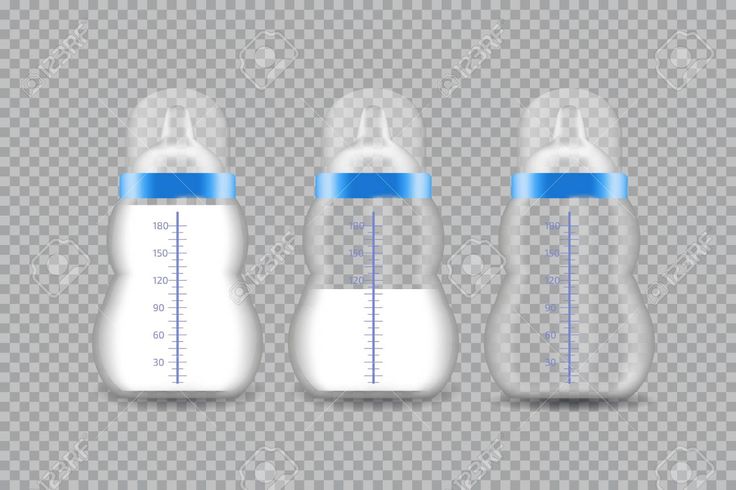 No need for rinsing as long as the items are fully dry before they're used again. Rinsing reintroduces trace microorganisms that were destroyed by the bleach.
How to store baby bottles after sanitizing
Once your baby bottle parts have dried completely, you can assemble the bottles for easy use when you next need them. Closed kitchen cabinets are good places to store the bottles, where they won't interact with as much air as they would on a kitchen counter, and they should only be stored with other clean items. 
If any step in your drying or storage process traps moisture on the bottles, it can make germ growth more likely. Drying racks that sometimes lead to some trapped moisture, so sanitize the rack itself every few days if that's your preferred method.
Sanitizing bottles is no longer a universal recommendation for all of the time that babies drink from bottles. However, if you can fit it into your schedule or you have a circumstance that makes it a good fit for your family, it can provide just one more layer of protection for the new addition to your family.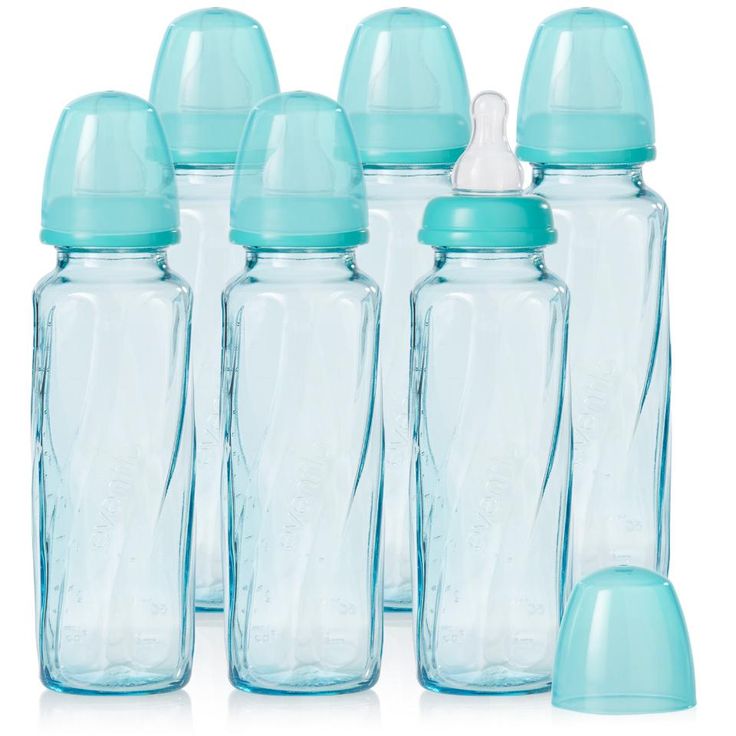 The information contained in this article is for educational and informational purposes only and is not intended as health or medical advice. Always consult a physician or other qualified health provider regarding any questions you may have about a medical condition or health objectives.
When And How To Sterilize Baby's Bottles? – Ready, Set, Food!
Sterilizing baby's bottle is an extra cleaning step that can help kill excess germs that still linger after washing. Learn when you'll need to sterilize baby's bottle, and all the different bottle sterilizing methods the CDC approves.
 Keeping your baby's bottles clean is a vital step for keeping their developing immune system healthy.
But even after washing your baby's bottle, there's one extra step you may sometimes need to keep bottles pristine. That step is sterilizing baby's bottle, which usually involves using extra-hot water or steam to kill lingering germs on the bottle. 
Today, we'll cover when sterilizing a baby's bottle is needed, and the different safe ways to sterilize baby's bottle as recommended by the CDC.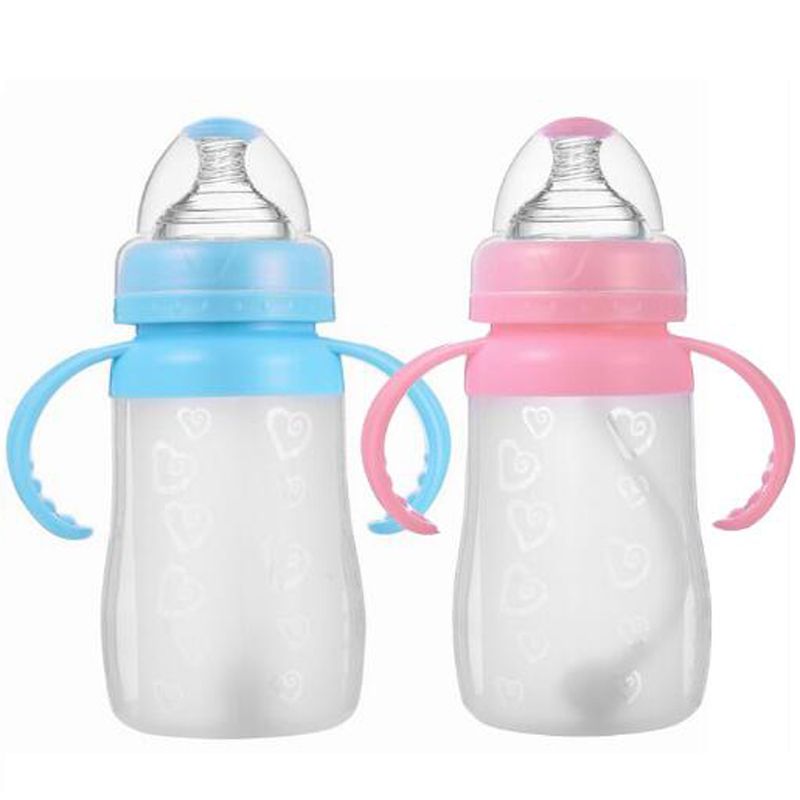 When to sterilize baby's bottle?
According to the CDC, sterilizing your baby's bottle, as often as once a day, is beneficial for removing excess germs that regular washing doesn't remove. 
Still, how often you sterilize is up to you --- and sterilizing your baby's bottle isn't always necessary. If your home has access to clean, treated municipal water, you won't need to sterilize your baby's bottle very often.
In fact, if your baby is healthy and you've already sanitized a bottle for the first time, you probably shouldn't sterilize it too often. Sterilizing too frequently could possibly cause damage to the bottle.
Even so, there are certain situations where it's very important to sterilize your baby's bottle.
Here are the times when sterilizing your baby's bottle is vital:
When your baby is younger than 3 months old: Babies under 3 months of age have especially fragile immune systems. So, the CDC says sanitizing your baby's bottles regularly is "particularly important" at this age.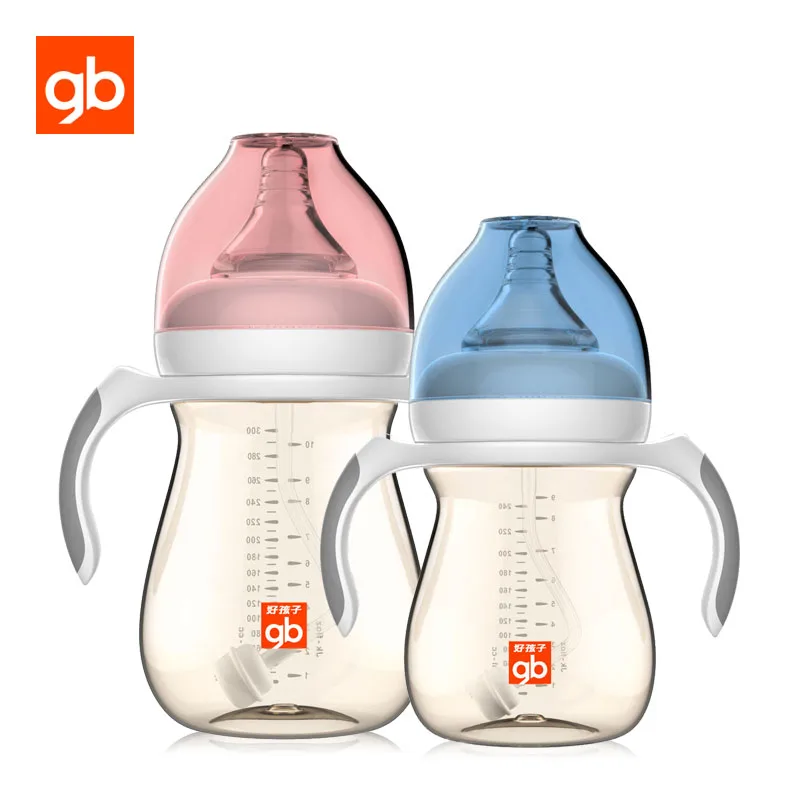 Once baby is older than 3 months, you can stop sterilizing their bottle regularly if they don't have other health concerns.
If your baby is a preemie: If your baby was born prematurely, sanitizing their bottles also helps protect their especially vulnerable immune system.
If your baby has any health issues: Again, if baby has any health conditions that weaken their immune system, the CDC says sanitizing their bottles regularly is "particularly important."
Before you use a new bottle for the first time: You don't know how a bottle was handled during the manufacturing and packaging process. So always wash and sterilize each bottle right after you take it out of the package, to keep baby safe and healthy. 
Before you first use a secondhand or borrowed bottle:  Whenever you first plan to use a bottle that someone else used, wash and sanitize it first. This applies whether you've acquired the bottle from a thrift store or borrowed it from a friend/family member.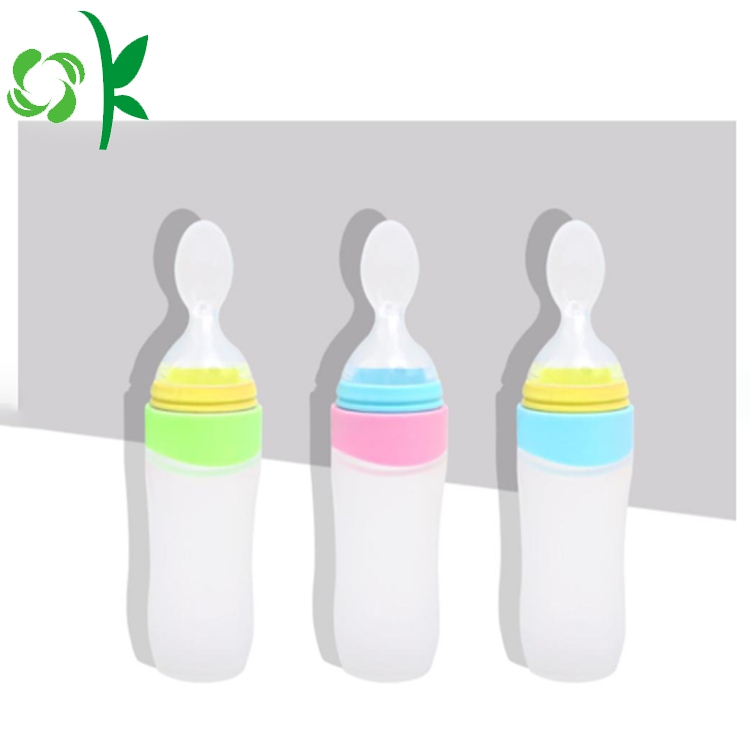 You never know what it was exposed to in storage (and before storage). 
Before you use a bottle previously used with a sibling: Just to be on the safe side, wash and sterilize your pre-loved bottle before your new little one first drinks from it.
If your baby is sick (or just recovered from an illness): Don't risk re-infecting baby by using a bottle that may have lingering germs from their illness. Instead, sanitize the bottle daily while baby is still fighting the illness, to remove any bacteria and viruses that stick around after a wash. 
If your young baby attends daycare: Since your little one comes in contact with more people at daycare (and there's the rare but real risk bottles could get switched), you'll probably want to sanitize your baby's bottles after every time baby attends daycare.  
If you don't have access to clean drinking water: If you don't have access to clean, treated  drinking water, or your water supply is compromised, you'll need to sterilize baby's bottle regularly (preferably daily).
  You'll also need to sterilize regularly if you use well water.  
How To Sterilize Baby's Bottle?
The CDC recommends sterilizing baby's bottle using boiling water, using a dishwasher, or by using steam (a microwave or specialty bottle sanitizer). If none of these other options is available, the CDC also says you can sterilize with bleach as a last resort. 
Use these methods to sterilize the bottle brush and basin that you use to wash the bottles, along with all the bottle parts.
Let's go through each of the ways to sterilize baby's bottle, step-by-step. 
Sterilizing Baby's Bottle With Boiling Water
Wash all parts of the bottles before you sanitize, following CDC guidelines.
Fill up a large clean pot with enough water to cover the bottles completely. 
Place the bottles upside down (or on their sides) in the water and let them fill with water. Make sure there aren't any air bubbles trapped in the bottles.
Place the other disassembled bottle parts in the water with the bottles.
Bring the water to a boil, and let the bottles sterilize in the water for 5 minutes. (5 minutes is recommended by the CDC, but also check what the manufacturer recommends for your specific bottles)
Turn the heat off, and remove the sterilized bottle parts using tongs.
Place the bottle parts on a clean, dry dishcloth, and let them air dry. Don't rub or pat the bottle parts dry with a dish towel, as this could transfer germs from the towel to the bottle.
Watch this video from Babylist for more on sterilizing a bottle in boiling water: 
Sterilizing Baby's Bottle In The Dishwasher
If you use hot water and  the heated drying cycle (or a sanitizing cycle) while washing baby's bottles in the dishwasher, the bottles will be sanitized while you wash them.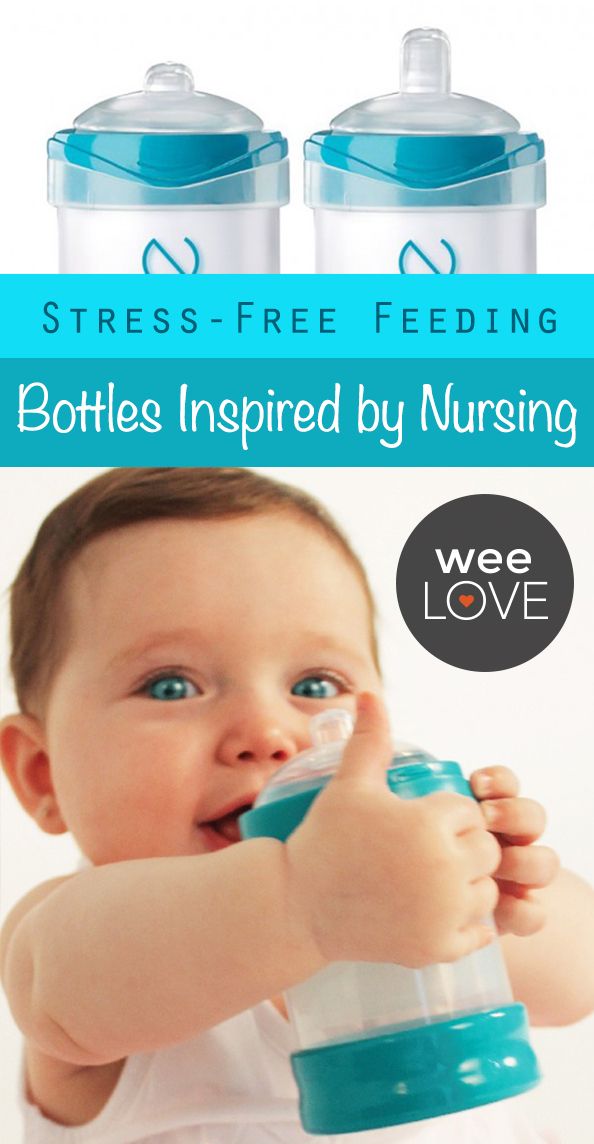 Just make sure the bottles are dishwasher-safe before you use this method.
Separate all the bottle parts.
Rinse all the bottle parts under running water before you place them in the dishwasher.
Place the bottle parts in the dishwasher. Place the small parts in a basket or mesh bag so they don't fall into the dishwasher filter.
Run the dishwasher with hot water and the heated dry setting.
Wash your hands thoroughly before removing the bottle parts from the dishwasher.
Place the bottle parts on a clean towel to air dry completely. Don't rub or pat the bottle parts dry with a dish towel, as this could transfer germs from the towel to the bottle.
Sterilizing Baby's Bottles With A Countertop Sterilizer
Countertop bottle sterilizers remove germs from baby's bottles quickly and easily, and usually reach higher temperatures than boiling water (for an even more thorough clean). Simply follow the manufacturer's instructions to sterilize baby's bottles.
However, these electric sterilizers are the most expensive option for sterilizing baby's bottle. So, you'll probably only want to buy one if you plan to sterilize bottles fairly often. 
These countertop sterilizers use steam to sanitize bottles, but you can also use a microwave to sterilize bottles with steam. 
Sterilizing Baby's Bottles With Steam In The Microwave
Wash all parts of the bottles before you sanitize, following CDC guidelines.
Make sure the microwave is clean.
Take apart the bottles. 
Place the nipples and rings in a microwave safe bowl. Set the bowl aside for now.
Fill the bottles up halfway with water.
Microwave the water-filled bottles for one to two minutes on the "high" setting. 
Let the bottles sit for a few minutes.
Remove the bottles from the microwave using oven mitts. 
Dump the remaining water out, and let the bottles air dry. 
Fill the microwave-safe bowl with enough water to cover the nipples and rings.
Microwave the bowl for one to two minutes. 
Let the bowl sit for a few minutes.
Remove the bowl from the microwave using oven mitts.
Dump out the remaining water, and let the bottle parts air dry.
You can also purchase a microwave sterilizer to make the steam process quicker and easier. Microwave sterilizers are usually around half the price of your typical countertop sterilizer. They enclose the bottles to make the steam-clean more thorough.
Sterilizing Baby's Bottles With Bleach
If you can't boil, steam, or use a dishwasher to sterilize baby's bottles, the CDC does say that you can sterilize with bleach as a last resort. 
In a clean wash basin, combine 1-2 teaspoons of unscented bleach with 16 cups of water. 
Take apart the bottles.
Submerge all parts of the bottles completely. Make sure the solution covers all parts of the bottles, and make sure there aren't any air bubbles in the bottoms of the bottles.
Soak the bottles and parts for 2-5 minutes. 
Remove the bottle parts with tongs. Don't rinse as this could add germs back onto the bottles. 
Let the bottles air dry on a clean towel. (The bleach will break down as the bottles dry and won't hurt baby. According to the CDC, this is similar to the bleaching used to sanitize restaurant dishes.)
A Note On Bottle Washing
Even if you don't sterilize baby's bottles, it's still essential that you clean them after every feeding, as bacteria can thrive in residual or leftover breastmilk/formula. Use the dishwasher (as we described above) to both clean and sanitize, or thoroughly wash baby's bottles by hand with soap and hot water following CDC guidelines. Be sure to wash the bottle brushes as well, and to wash the bottles in a dedicated basin if you wash them by hand.
 --------------------------------
All health-related content on this website is for informational purposes only and does not create a doctor-patient relationship.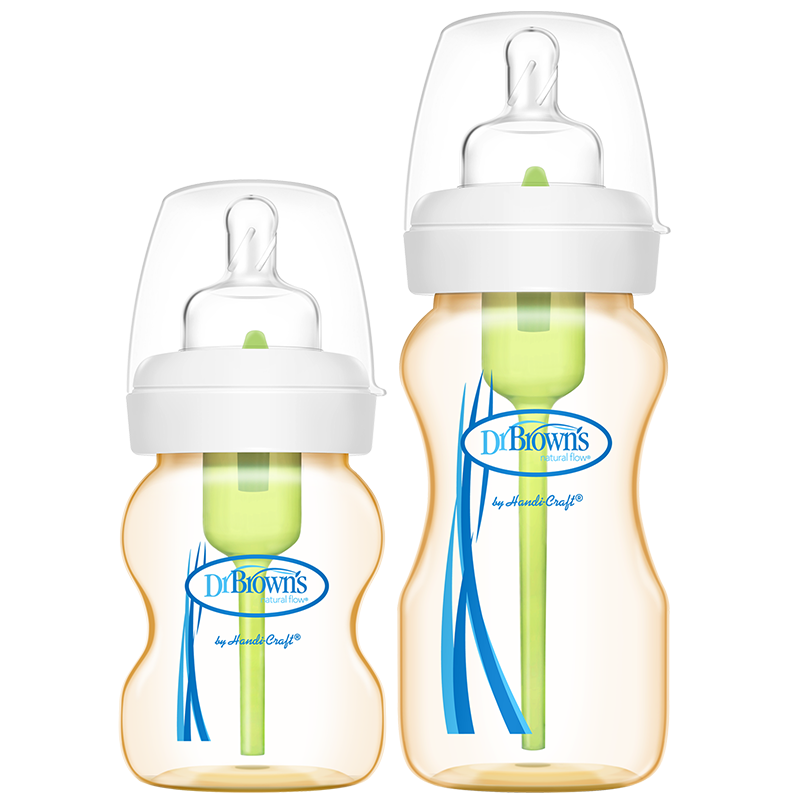 Always seek the advice of your own pediatrician in connection with any questions regarding your baby's health.
These statements have not been evaluated by the Food and Drug Administration. Products are not intended to diagnose, treat, cure or prevent any disease.  
See the FDA Peanut Allergy Qualified Health Claim at the bottom of our homepage.
HOW TO STERILIZE PHILIPS AVENT BOTTLES
Teats and bottles harbor millions of microbes. They are not afraid of boiling water, soda and detergents. The only thing that kills them is hot steam, which literally dissolves bacilli with a probability of up to 99.9%. Porridge and milk keep longer. A formula-fed baby is less likely to get sick.
So, mums, end your feeding with poorly washed bottles and learn how to disinfect them the way our grandmothers did. Only in a new way.
How to sterilize baby bottles
Washing with a brush or sponge is a must after every feeding. And it is better to sterilize in the evening or in the morning, in order to get rid of all pathogenic bacteria and not worry about the cleanliness of children's accessories.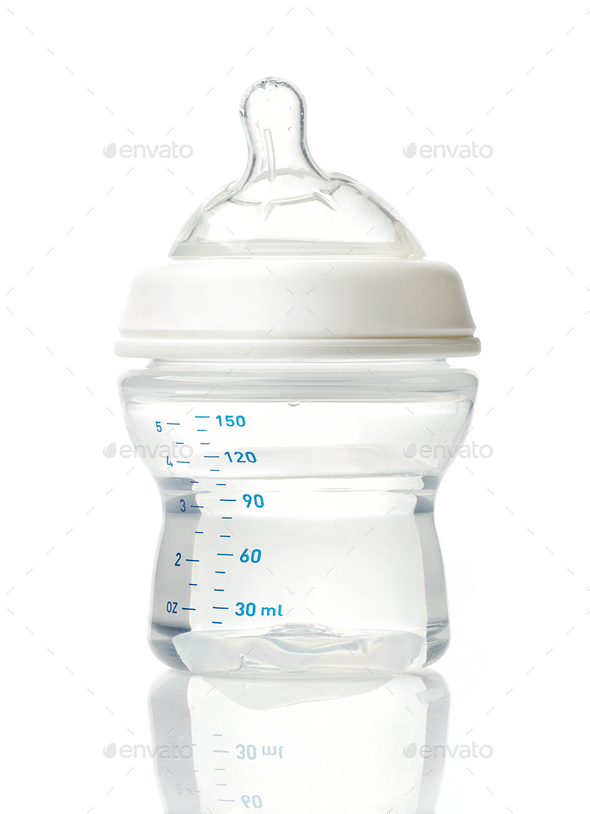 When doing this, you must follow the safety rules: otherwise you can inadvertently scald or deform plastic dishes.
Below are three general guidelines for sterilizing baby bottles.
The utensil must not be immersed in boiling water, otherwise it will soften and melt.
Glasses and bottles are placed with their neck down: so that the steam cleans the inside, and the condensate flows down the walls into a bowl.
Bottles must not touch the sides of the pan as they may melt and stick to them.
After sterilization, it is better not to remove the dishes from the container for about ten minutes. It should cool down to a comfortable temperature. And if you really need it, you should use tongs, oven mitts or a kitchen towel folded in several layers.
By the way: Baby utensils: how to choose - 4 key parameters to help
How to sterilize pacifiers for children?
Teats are sterilized in the same way as bottles, but with the base down - to steam not only the outer, but also the inner walls.
And let the moisture drain.
Types of sterilization
Two types of sterilization are used for the treatment of children's utensils - steam and dry heat.
In the first case, the vessel is steamed.
In the second - washed and still wet bottles are heated in the oven, sterilizer, microwave, multicooker and even in the dishwasher, which supports steam treatment at 80+ ° C.
Life hack: how to steam bottles and other things with sterilization bags (such as Nuvita NV1087)
- Put dishes in food bags.
- Pour 60-70 ml of water into them.
- Microwave for 2-3 minutes.
The sterilization process is as simple as a copper penny. Evaporating moisture destroys pathogenic (and not only) microbes from various surfaces. Materials exposed to hot air and steam do not creak from cleanliness, but are sterile and safe for health.
In this way, not only nipples and bottles are disinfected, but also brushes, bowls, thermoses and cups like Avent SCF796/01 and so on.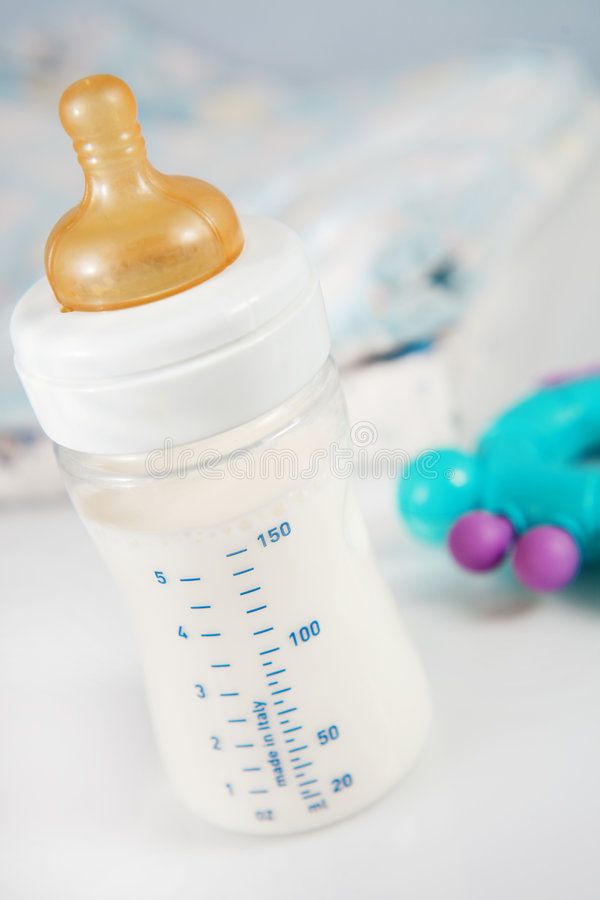 Interesting article: When did the first baby stroller appear: 10 facts from history
Microwaveable
The microwave oven offers 3 sterilization options. Not all of them are suitable for processing nipples.
Place the bottles in a glass or ceramic dish → fill it with water → cover with a lid → put the microwave on maximum power for 5-7 minutes.
Pour water into the bottle 1-1.5 cm from the bottom → microwave for 3-5 minutes. The nipples will have to be washed separately.
In the Nuvita type microwave sterilizer (NV1085), it is enough to put the container → pour water → click on the valve → set the device to work for 5-8 minutes.
Picking up a hot dish is easier with tongs or oven mitts.
Sterilization in the microwave gives its advantages and disadvantages, described in the table: the inner bowl of the multicooker. So that the saucepan does not smell like food, otherwise bottles or children's dishes will take over this smell.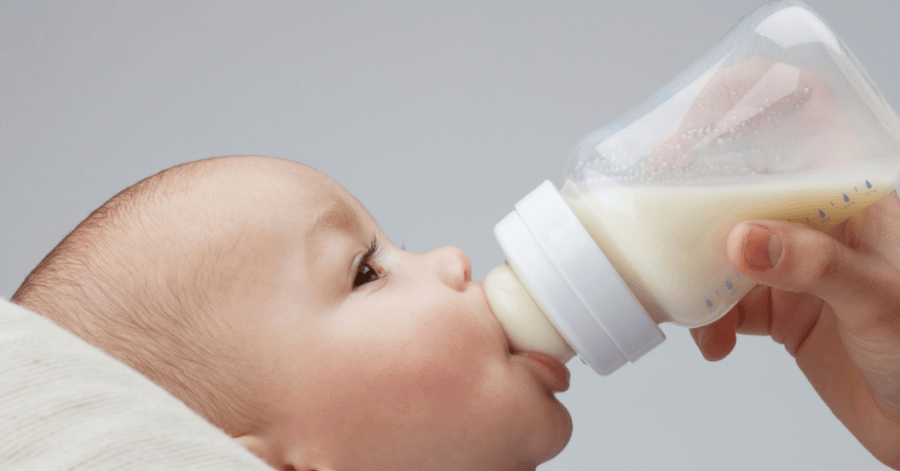 The subsequent sterilization process in the multicooker is similar to microwave.
Pour ≈ 1-1.5 liters of water into the bowl.
Place the steam rack and place the bottles upside down.
Seal the steam device hermetically.
Set "Steam" mode to 15 minutes or "Sterilize" mode.
Remove the dishes and cover with a towel to cool completely.
This method also has its pros and cons.
Sterilizer
Children's sterilizer is an electrical device for processing utensils. Works carefully, the bottle will not crack due to overheating.
Everything is calculated with medical precision in the method of steaming with a sterilizer. The device holds up to 6-8 bottles and the same number of nipples. A great example of such a device is the Philips Avent 3-in-1 steam sterilizer. It is ideal for a family with several kids.
How the device works is as simple as it gets. It consists of step by step actions.
Pour cold water into the tank (how much is indicated in the instructions).
Place pre-cleaned bottles in special niches. This should be done upside down.
Close cover.
Switch on the sterilizer for 7-15 minutes.
Let the device "cool down" for 5-7 minutes. This is necessary so that you do not accidentally burn yourself with steam.
If the use of the bottles "does not burn", then they can be left under a closed lid - so they will be sterile for another 4-5 hours. If you need to get one of the bottles, take only it, and close the rest of the clean bottles with lids.
Before putting the dishes into the sterilizer, make sure they are clean. The device removes germs and odor, but does not cope with pollution.
Read: Top 5 Best Convertible Strollers
Avoid Sterilization Mistakes: 4 Common
Many parents make basic mistakes that are best addressed in advance.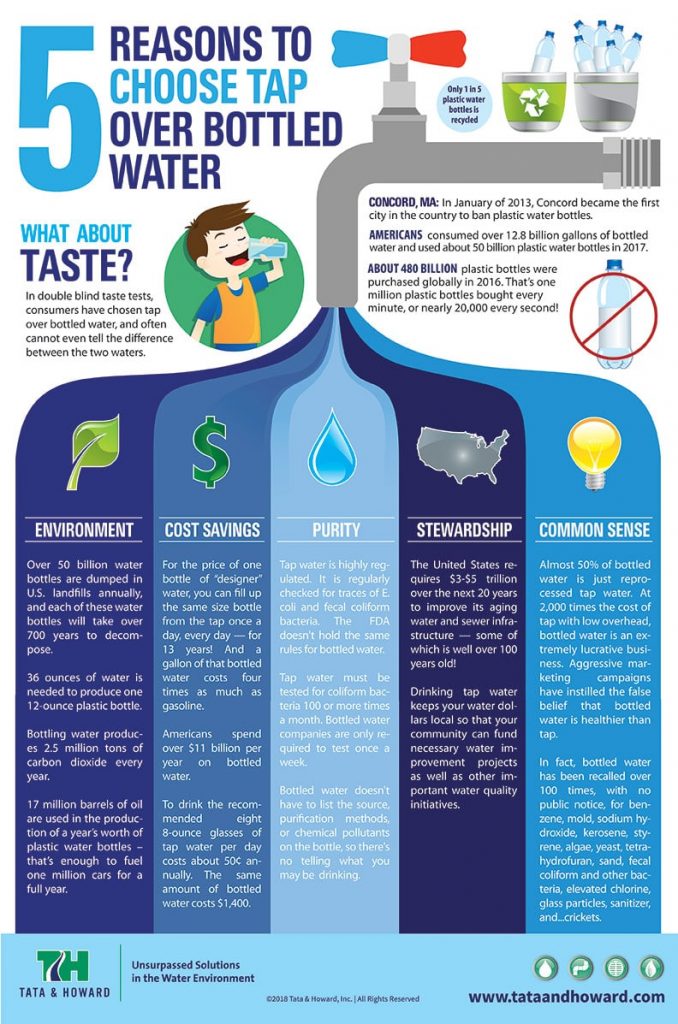 1. Unwashed or poorly washed utensils
Leftover food provokes the reproduction of microflora and can cause stomach problems in a child. And sterilization does not wash out food residues - only cleaning can do this.
2. Pot boiling
You can't boil! The maximum allowable temperature for children's utensils is 110 ° C. And often it is even less. Otherwise, the bottles may melt.
3. Installation in a steamer and microwave without water is contraindicated
The device will burn, and the dishes will melt.
4. Sterilization of dishes with visible chips and cracks
Microbes accumulate and multiply in them, which can cause diseases of the gastrointestinal tract and not only.
Note: TOP-10 strollers with inflatable wheels
Pros and cons of sterilization
Each parent has his own opinion about sterilization, but there are definitely no indifferent to this issue.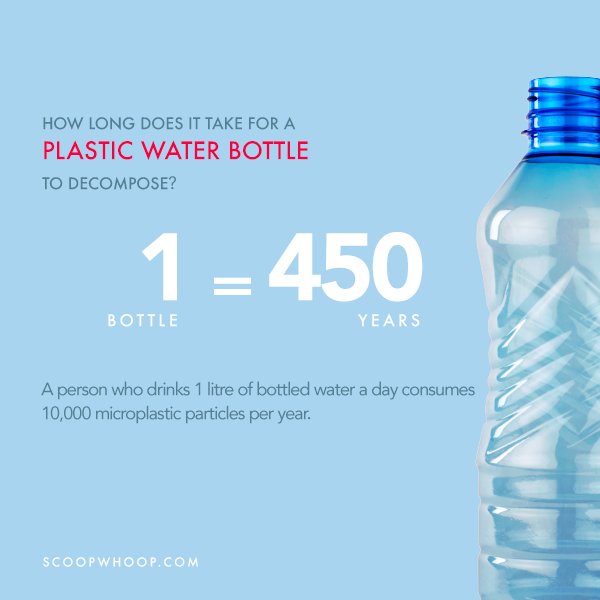 Arguments "For" and "Against" are summarized in the final table:
So when choosing "to sterilize or not", everyone decides for himself. However, if the child is often fed in public places where it is impossible to verify the cleanliness of the surfaces, it is advisable to at least wash the dishes thoroughly in very hot water.
Read: TOP 5 baby tricycles
Intestinal infections in children and adults
Intestinal infections are acute diseases that cause inflammation of the stomach and intestinal mucosa and due to pathogenic microorganisms.
Overview of an article by a Jewish Pediatric Doctor
There are many infectious diseases that affect the digestive system. Symptoms usually found in intestinal infections
Toxic pollution (fever, headache, weakness).
Abdominal pain; abdominal pain; fever, nausea, sickness, weakness, weakness, nausea, abdominal pain.
In addition to these symptoms, some of the intestinal infections show their own symptoms, such as blood on the stools and the nature of the pain, which has a unique symptom that is important for diagnosis. Hold.
Diagnosis of intestinal infection is not always easy. It is recommended to explicitly test intestinal infections for quick and correct treatments and treatment sites.
Both children and adults, regardless of age. In particular, infant intestinal infections are difficult to bear because vomiting and diarrhea quickly cause dehydration. Intestinal infections are also dangerous for the elderly and those who have recently suffered from a serious illness. There are many intestinal infections in developing countries and the frequency of physicians is on the rise after SAR.
Viruses, bacteria and protozoa that cause intestinal infections live on dung stool, saliva, urine, vomit, etc. And mixed with water, food and various things, it infects others.
Therefore, measures to prevent intestinal infections are not only to wash hands, but also to wash fruits, vegetables and fruits, protect hygiene after going to the bathroom and baby bottles with others. You cannot drink it and only use your own spoon and fork.
Who can get an intestinal infection?
Do not drink without census milk, boil or roast meat well. Intestinal infections include infection, swimming in dirty water, and many other ways. Some of the intestinal infections, especially viral ones, are contracted by household contact.
How does an intestinal infection occur?
Intestinal infections are classified by bacteria according to the "attacked" organs.
Non-inoculation of gastritis in the gastric mucosa. It is expressed from the gastric mucosa d-gastric mucosa d-gastric mucosa d-gastric mucosa d-nausea, always nausea and repeated vomiting. Diarrhea is not distinctive, but may have one to four wet stools. Acute infectious gastritis is usually caused by Staphylococcus aureus (food poisoning) and viruses.
Which organs are affected by intestinal infections?
Gastroenteric t-plumation occurs in the mucosa of the stomach and small intestine. Appears when there is pain in the abdomen around the navel, vomiting, then corn, then watery, intolerable and intolerable food. It is usually caused by viral intestinal infections and pathogenic Escherichia coli.
Enititis is an inflammation that occurs in the lining of the small intestine. It is characterized by frequent water stools without nausea, vomiting, and abdominal pain. An entity can also occur due to a dent (in some cases).
Gastroenteric tuberculosis occurs in the lining of the stomach, colon, and small intestine. Abdominal pain, bowel pain, frequent loose stools, and sometimes blood and mucus may be mixed. This is typical for salmonella.
Intestinal calculus b-Extra-intestinal mucosa (thin and thick) very painful in the abdomen, often required for bowel movements, and loose stools appear (only mucus may appear at the end). Appears. It is characterized by salmonella and dysentery.
Euphritian e-inflation of the large intestine. Pain in the lower abdomen, diarrhea, sometimes accompanied by blood and mucus. characteristic for dysentery.
Intestinal infections are classified according to the pathogen that caused them. There are many types of intestinal infections, but here we are only talking about the most common and dangerous ones.
Rotavirus infection
What are intestinal infections?
Rotavirus infections often affect children. Rotavirus was basically immunity because most people were involved in childhood.
Viral intestinal infections
Does the temperature rise to 38-39 ° C?
General abdominal pain
Weakness, anorexia
Recurrent vomiting
Diarrhea has 10-15 times a day, stool is a wet bubble, similar to tea-yellow, and after 1-2 days it becomes clay yellow-gray.
Sometimes a-pharyngeal pain, runny nose, conjunctivitis.
Rotavirus has a vaccination called "Rotatec". Not included in the Russian calendar, but can be made for a fee. Rotavirus is very dangerous for children under two years of age, can quickly cause dehydration and cause serious complications, so it is recommended that your child be vaccinated.
Adenovirus infection
Adenovirus enteritis is commonly referred to as "enteritis". This virus infects simultaneously in the small intestine, stomach, large intestine and all that. Children are more likely to get sick, but adults get sick. Adenovirus can be transmitted from airborne splashes and contact with patients, in addition to the intestinal infection route.
Symptoms of adenovirus enteritis.
abdominal pain
Moderate nausea and vomiting.
Loose stool passes several times a day.
Stomach sounds; abdominal pain and often has a green discoloration.
Body temperature rises to 38 degrees or more (it can last 3-5 days).
Blue white, tongue drying.
Adenoviruses for infants and the elderly have many complications, especially dehydration.
Enterovirus infection (Coxyquis A/B virus, echo virus)
Enterovirus is the common name for more than 100 types of viruses that grow in the digestive tract. Most of them are pathogenic, can live long outside the body, and are dangerous because they are extremely difficult to destroy. Thus, the enterovirus inhabits moist soil and can enter the body through unwashed vegetables. Enterovirus can survive for 3-4 months in chlorine-disinfected water. Naturally, intestinal infections due to enterovirus are very common. Children are heavier than adults.
In many cases, enterovirus infections can start acutely, increase body temperature, and then normalize. Diarrhea, nausea, vomiting, weakness, anorexia and headache. At the same time, characteristic symptoms can appear on SARS, such as itching and sore throat, runny nose and cough.
Enteroviral infections can recur: after the symptoms subside, they develop well again.
Dirty food poisoning
Botulinum poisoning is a rare but dangerous intestinal infection because it affects the nervous system, causes an extremely difficult situation, and is difficult to diagnose. Botulinum poisoning can be contracted in contact with a sick person through the consumption of canned households (in recent decades associated with jars made in factories) (usually in this case). Not much.
Bacterial intestinal infections
Botulism begins with short-term nausea and vomiting, followed by an explosion sensation in the abdomen, which is the result of intestinal and gastric drift (partial paralysis). Then there are muscle weakness, dry mouth and blurred vision (clouds before the eyes). By the end of the period, respiratory failure may develop. Mortality without treatment is 30-60%. Early diagnosis (complicated by the fact that infection is rare and symptoms are easily confused with many other diseases) leads to the introduction of purebred preparations to the victim, which, as a rule, recover gradually over 2-3 weeks.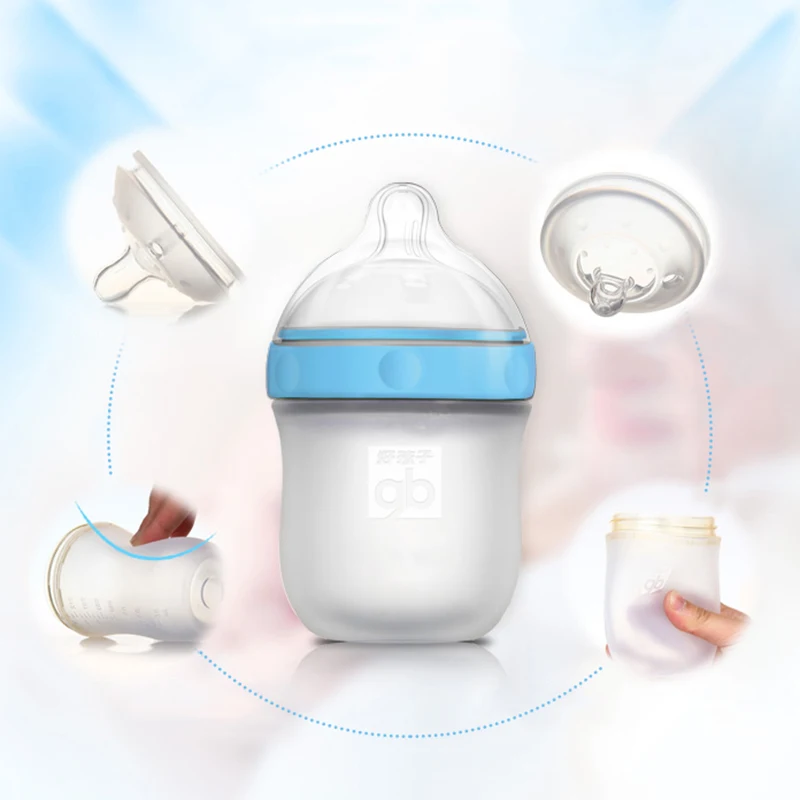 Dysentery (Shigella)
Shigella is a common disease caused by Shigella (bacterium of the genus Shigella). Amoebic dysentery, caused by simpler ones, has also been found. Dysentery occurs in all age groups, but 60% of cases occur in children under four years of age.
Dysentery begins strongly with abdominal pain and irregular stools (10-20 times a day). At the end of the first day, "vomiting" of pus, mucus and blood is characteristic. On the 2-3rd day, the symptoms of dysentery are maximum. Temperature 39degrees Celsius, in extreme cases it rises, and sometimes even higher. The patient is pale and has a brown coating on the tongue. A characteristic sign of dysentery is a sharp pain when examining the left iliac region. Severe dysentery can lead to serious complications, including peritonitis. Dysentery is a very dangerous disease for young children and requires treatment in a hospital. With a moderate form of dysentery, body temperature usually decreases 4-5 days after the onset of the disease, but complete recovery occurs after 2-3 weeks.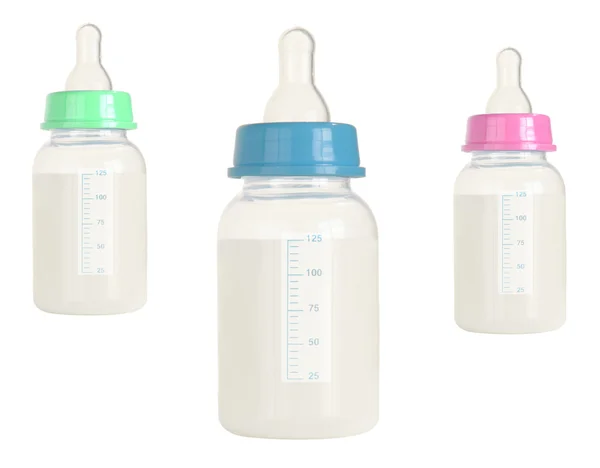 Bacterial enteric infections also include salmonellosis, staphylococcal food poisoning and cholera. Distinguishing dysentery from food poisoning and, if necessary, mitigating the need for rapid and accurate selection of antibiotics is of paramount therapeutic importance.
In our clinic, it is only possible to undergo a clear diagnostic method that detects 4 types of viruses that often cause intestinal infections in just an hour. Click here for more information.
When choosing a place of treatment (at home or in a hospital), one should take into account the general condition and age of the patient (children, especially young children, are dangerous because intestinal infections can dehydrate them very quickly). In enteritis in children, urination volume and urine volume are important criteria for determining the condition.
Intestinal infections cause the body to lose water and salts (such as sodium, potassium and chloride) through vomiting and diarrhea.
Intestinal infections are a big risk because dehydration can quickly lead to death, especially in young children. Parents should be vigilant if they see any of the following signs:
When to call a doctor?
Dryness of the mucous membranes of the mouth and tongue.
Vomiting so severe that the child cannot drink.
Increased viscosity of saliva.
The child is tired and sleepy.
In infants, the fontanelle runs into the head and the pulse quickens.
Within 12 hours, the baby will pee less than 2 times, there will be little urine, it will have a strong odor and may be dark.
Severe vomiting occurs, the child cannot drink. In this case, you need to go to the hospital and put a dropper to restore the water balance in the body.
If you encounter at home and your child has vomiting or diarrhea, the most important thing is to give it right. If a sick child drinks many cups at the same time, vomiting often loses water. Therefore, it is recommended to drink 5 to 15 ml of liquids every 5 to 10 minutes at a time. Since the balance of salt is lost, it is not to drink pure water only.
You can give your child solutions (such as Raidron) at a registered pharmacy, or you can make your own solution. However, if you don't drink at all, if you agree to sip, choose that.
Mother and child with intestinal infection should breastfeed as requested (even if this means continuous suction). Long-term breastfeeding in a country with many intestinal infections is that the risk of severe complications and due to intestinal infections in children is less than the risk of artificial feeding. be.
In the first few days, food intake should be reduced by 15-20%.
Simple enteritis only in principle. About 10% need to take antibiotics or an adsorbent, but be sure to consult a doctor before taking medication or drinking a child without trying to cure it yourself. Thus, taking an unrestricted intake of an excretion inhibitor or diarrhea will worsen the progression of the disease.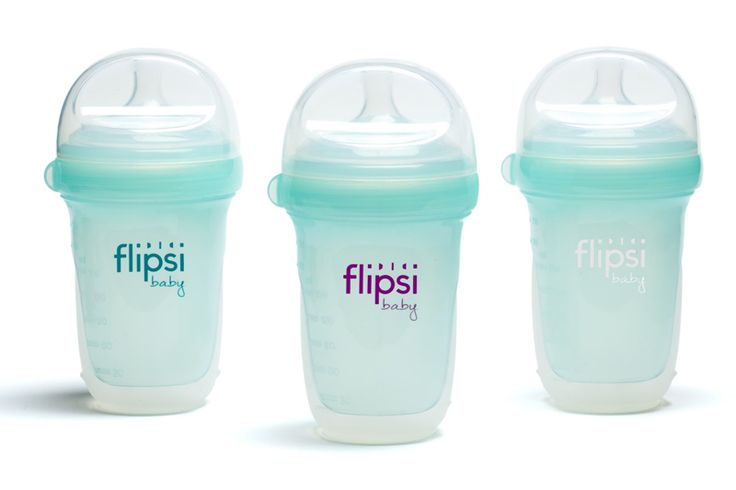 When recovering from enteritis, you should not move too quickly to regular meals. Without vomiting, you can eat white bread crackers and then eat us or oatmeal. Depending on the degree of intestinal infection, it is best to avoid fruits, high-fat foods and dairy products for 1-4 weeks.
Intestinal infections and breastfeeding
Childhood intestinal infections is a disease in which the lining of the digestive tract occurs, causing splitting of digestion and bowel movements. Children often take more than adults. This is because hygiene was not yet established in childhood and children did not always follow the basic rules of hygiene.
What is the treatment for an intestinal infection?
It may take several hours to several days from infection to the first symptoms.
Diet for intestinal infection
Infection is mediated by sick people, incubus, and urine and saliva, as well as sick people and viruses, as well as urine and saliva.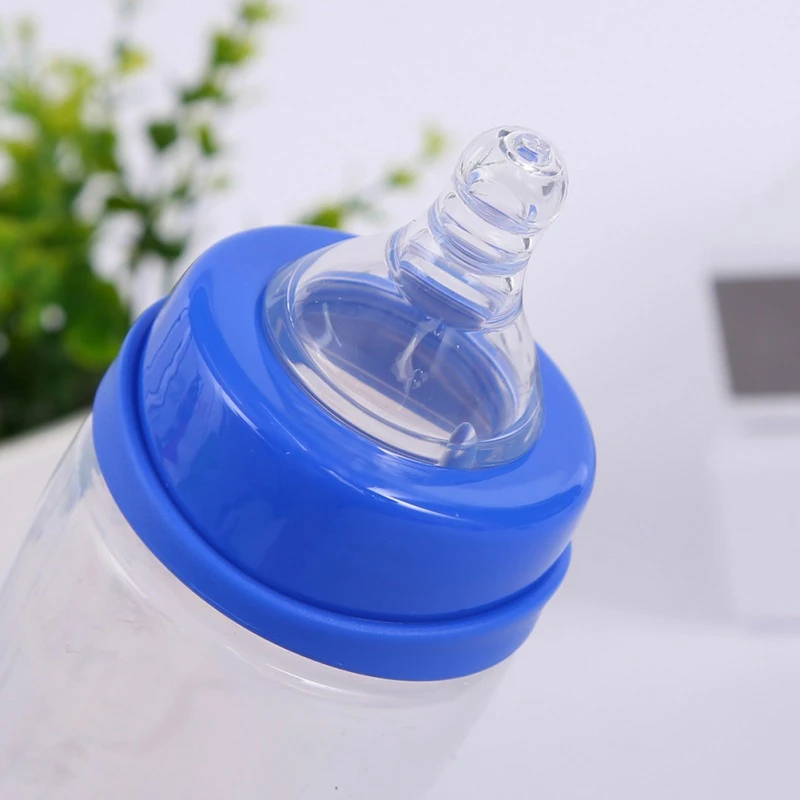 The release of microorganisms occurs from the onset of the disease and lasts until all symptoms disappear.
Intestinal infection can only be caused by oral infection by eating contaminated food and drinking dirty water. In many cases, the cause of the disease enters the body through dirty hands and objects. Many cases of intestinal infections in children are reported when foods are stored, processed and prepared in unsanitary conditions. It is also necessary to remember that most infectious diseases do not die in the cold.
Even if harmful bacterial growth products are stored in the freezer for a long time, their safety is not guaranteed. In addition, the longer the period of storage in the refrigerator, the more likely it is to be contaminated, regardless of the heat treatment.
How people get infected
In many cases, fresh foods such as meat, milk, mayonnaise, eggs and dishes that use them cause poisoning. As a result of eating meat and dairy products, Staphylococcus aureus, Salmonella bacteria, Cereus bacteria (Bacillus Bacteria), Gelsinia, Escherichia bacteria and Digital bacteria and Campylobacter enter the body.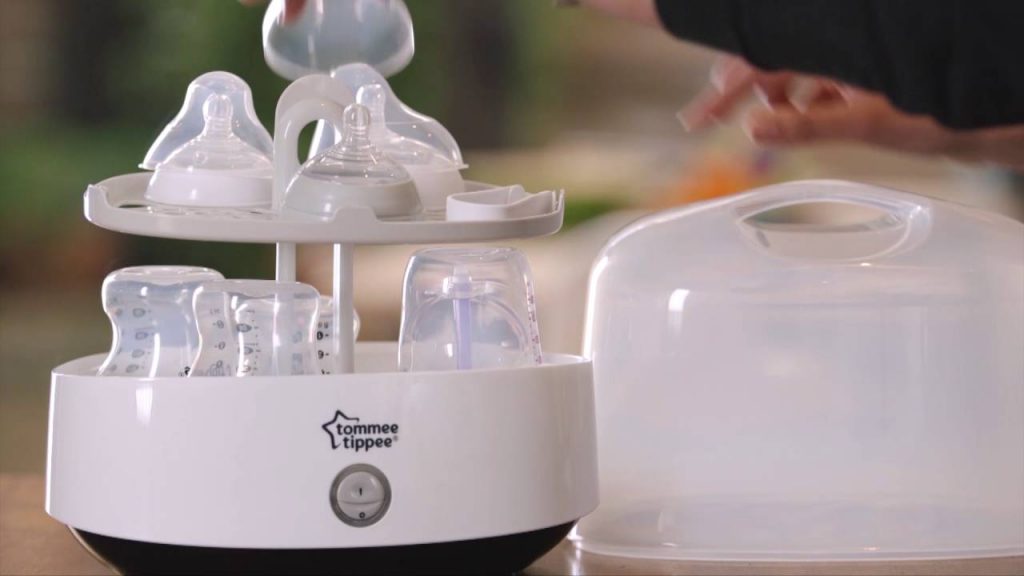 Raw and cooked seafood may contain hemolytic vibrations found in marine and fresh water.
Acute viral infections are primarily "caught" by household and airborne droplets. For example, when an adult kisses a child on the cheek, harmful microbes remain on the skin. The baby then touches the hand to the kiss and pulls that hand into the mouth, which is how rotavirus infections are transmitted.
Children who go to kindergarten or play with their friends also become infected. The saliva of an infected child comes into contact with the skin of a healthy child, and the bacteria are transferred from the hands to the mouth, to the stomach and intestines. The infection itself can be passed from child to child through kissing, saliva and bites.
Intestinal infections in children are very common and are the second most common infectious disease after SARS. Infants are also more susceptible to viral and bacterial infections than adults.
The most susceptible to acute toxic infections are children under the age of 1 year.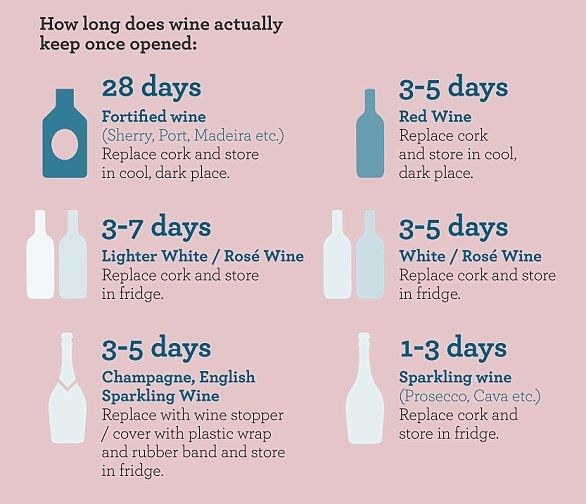 Almost half of all cases of enteritis occur in children under 3 years of age. Most common in pediatric practice.
Dysentery (shigerosis).
Types and classification
eschercheriosis, salmonellosis, salmonellosis;
Campylobacteriosis?
Clostridium?
Cryptosporidiosis?
Rotavirus, plague, aeromonas, staphylococcal infections.
In summer, intestinal infections in children are diagnosed many times more often. Bacteria multiply faster in hot weather, causing food spoilage.
The course may be typical or atypical. Common intestinal infections are mild, moderate and severe. An atypical course means the presence of an irregular, fuzzy or, conversely, tense clinical picture. The severity of symptoms is assessed by the degree of damage to the gastrointestinal tract, dehydration and intoxication.
Intestinal infections can affect various parts of the digestive tract and cause inflammation in the stomach, small intestine, and large intestine. Infectious toxicity syndrome, in which pathogens spread outside the gastrointestinal tract and cause symptoms, appears to occur frequently in infants and frail children.
Chronic infections may persist for six months or more. If the term exceeds one and a half months, it is considered extended. In acute enteritis, children recover no later than 1.5 months.
Viruses and pathogens entering the digestive tract are exposed to saliva, hydrochloric acid, and "good bacteria" in the gut. However, weakened immunity, unbalanced nutrition, high activity, and overgrowth of pathogens can sometimes render this powerful defense ineffective.
There are several telltale signs that tell if a child is infected.
weakness, lethargy
Decreased or complete loss of appetite.
How long it lasts
Nausea turning into vomiting (rare).
Characteristic features
Abdominal discomfort or pain.
bloating.
skin rash
Frequent and persistent diarrhoea.
Most of the described symptoms occur in 100% of cases. 1 in 10 children has urinary retention. In most cases, the stool contains a small amount of blood, and the stool itself is watery or resembles rice water.
According to the World Health Organization (WHO), about 2 million children under the age of five die every year from intestinal infections.
The main manifestations of intestinal toxicity in adults and children are similar. However, children are less tolerant of poisoning and prone to complications. In addition, dehydration is rapidly progressing. Given this feature, it is necessary to start drinking saline a few hours after the onset of symptoms.
When treating children under 1 year of age, we strictly adhere to inpatient treatment.
It is important to know that children under 1 year of age require treatment and hospitalization if they show signs of poisoning. Before the age of 12 months, the body rapidly loses water, which can lead to serious consequences, including death.
Children around 1 year of age can usually be treated at home if they are not dehydrated. Call an ambulance if you have any of the following symptoms:
Despite the fact that the diarrhea does not stop, the body temperature rises sharply, the stomach hurts, vomiting intensifies.
Urinary retention for 6 hours or more.
Bad dry mouth?
Do you have sunken eyes?
Consumer vomiting in a state of inability to drink.
grayish skin tone
Treatment of intestinal infections requires diet and alcohol. Taking medication is optional, but often undesirable because the body cannot fight off the infection. After a while, a sufficient amount of antibodies to the pathogen appears and the symptoms begin to improve.
Prevention of dehydration is very important. To replenish the loss of water and salts, rehydration solutions are prescribed.
Rezidron
Regidron?
Gastrolit, hydrobit?
Glucosolan?
Human Electrolight?
Treatment principles
marathon
Rizoran, Rehadra, Rizol
Orarito and Orasan
Moisturizers to improve bowel disorders are sold as a powder, diluted with water before use and drunk about half a glass every 10-15 minutes. It is best to dilute it with warm water so that the liquid and salt can be quickly absorbed by the body.
To prevent dehydration, make your own saline solution by dissolving sugar, salt and baking soda in 1 liter of water. Try to eat 1 teaspoon of baking soda and salt and 1 tablespoon of sugar.
Drink 1-2 glasses of water (tea, saline, compote) after each loose stool or vomiting.
If you don't have salt, soda, or sugar on hand and you can't buy rehydration solutions from a pharmacy, you should give them whatever fluids they want. Suitable for degassed mineral water, juices, fruit drinks, compotes, tea with sugar, etc.
For intestinal ailments with constipation, Pevzner's diet No. 4 is prescribed. Until diarrhea or vomiting stops, only slimy or weak soups with millet, boiled lean meat or fish, steam omelettes, pureed cereals, dry white bread or crackers, biscuits, baked apples without peel are allowed.
Can be fed with weak soups and thin porridges as long as the temperature is maintained.
Feed young children less often and more often. The use of mixtures containing protective factors and the introduction of easily digestible pureed foods into the diet are recommended.
Temporary bans include all dairy products, smoked and canned foods, as well as spicy, fatty, fried foods, onions, garlic, radishes and carbonated drinks. Avoid these foods for at least 3 weeks.
The function of the gastrointestinal tract is fully restored 3 months after infection.
Antipyretic - the only group of drugs recommended for intestinal infections. If your body temperature is above 37.5 degrees, you can and should take it. At high temperatures, water evaporates from the surface of the skin, accelerating fluid loss as the skin cools. You can stop this by taking paracetamol or ibuprofen.
In extremely rare cases, antibiotics are needed. Applied with persistent diarrhea caused by severe cholera, giardia.
Diet
Your doctor can prescribe it if needed.
Adsorbents - Polysorb, PoliFepan, Smektu.
Enzymes: mezim forte, pancreatin, panzinorm, kreon
Intestinal antiseptics - enterofuril, furazolidone, gentamicum, navidax acid, kanamycin, polymyxin, intelix.
All parents should be aware that anesthetics, cerucals, and fixatives (lopeamide) should not be given to a child if an intestinal infection is suspected. In particular, it is forbidden to put an enema with hot or lukewarm water, to warm the stomach with a heating pad.
Antipyretics, probiotics and antibiotics
*The information provided should not be used to make an independent diagnosis or treatment decision, and should not be used as a substitute for your physician.
Life is not measured by the number of breaths you take, but by the moments you take a breath.
Acute enterocolitis (ACS) is a disease that affects the gastrointestinal tract in children or adults. The causative agents of acute diseases belonging to this group can be both bacteria and viruses.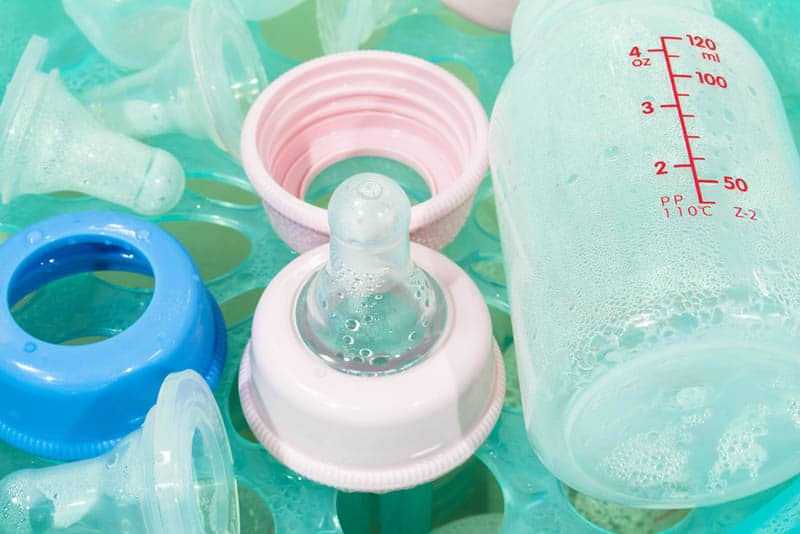 At the same time, the function of the digestive system worsens, which causes nausea, vomiting, diarrhea, and dehydration.
In children and adults, intestinal infections can affect various parts of the digestive system.
Stomach. Inflammation of its mucous membranes, causing gastritis. Accompanied by nausea, vomiting and pain above the navel.
Gastroenteritis of the stomach and small intestine characterized by moist, watery stools containing empty food particles. The patient complains of pain around the umbilicus.
Most important
Stomach, small intestine, large intestine - gastroenteritis develops. In this case, pain is felt not only in the abdomen, but also during bowel movements. The stool is moist, frequent, sometimes with an admixture of blood.
Video
Small intestine - Inflammation of the lining of this digestive tract, leading to enteritis. This infection is characterized by the absence of nausea, vomiting, and abdominal pain.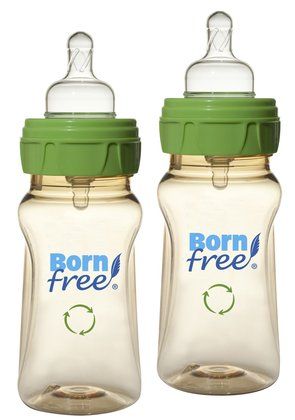 Chairs are often like water.
Large intestine. Damage to this part of the digestive tract leads to colitis. The disease is characterized by pain that is localized in the lower abdomen. Acute diarrhea develops, sometimes with an admixture of blood and mucus.
The lining of the colon and small intestine becomes inflamed, causing severe abdominal pain, wet stools, and frequent bowel movements.
Which organs suffer from intestinal infections?
If the baby enters, continue to feed on demand. People advocating long-term breastfeeding in countries where infectious diseases are common. Statistics show that such children are at much lower risk of serious complications than formula-fed children.
Childhood intestinal infections can be caused by pathogenic or daytime viruses and bacteria. The main route of the bacterial pathogen AI is the faecal route. In this case, the infection often occurs through the use of unwashed, old, unprocessed non-Gisserie foods and unpopular water.
Air Virus AI has an air infection route. Viruses and bacteria travel from the mouth to the stomach and intestines. Therefore, the pathogens are stable, begin to actively proliferate and eventually poison the child's body.
In medicine, acute intestinal infections are divided by the type of pathogen that caused them. Hence, it is roughly divided into bacterial and viral diseases. In order, each group has a sub-group.
Viral rotavirus infection, adenovirus (intestinal influenza), enterovirus infections, etc.
Bacteria-based (shigelosis), botulinum poisoning and due to the use of home cupping.
AII (acute enteritis) is characterized by a series of signs that doctors divide into general and local. Local symptoms include:
Intestinal infections and breastfeeding
Vomiting?
Causes
diarrhea?
abdominal pain?
Classification
Damage to the stomach and intestines of the mucous membranes.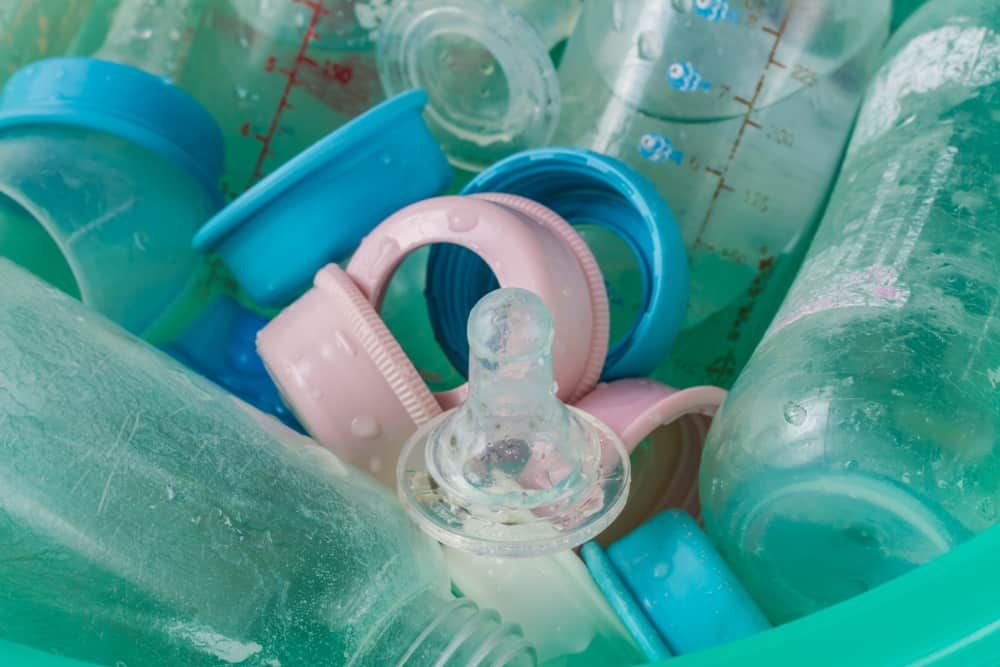 Local symptoms of bacterial or viral AII.
Pain, dizziness
Symptoms
Nausea, weakness, drowsiness.
The mucous membrane in the mouth dries up, the saliva is thicker and the skin is gray in tone, and the amount of urine and urination is reduced by 50%. In babies, the phonel seeds on the head swell and the pulse speeds up.
When intestinal infections appear, many parents begin to choose their own medicine to remove the unpleasant symptoms of children. However, it is necessary to consult a pediatrician before starting treatment. Self-style treatment is dangerous to lead to complications.
Parents should be aware that it is important to call an ambulance immediately as the child complains of deterioration and shifts in visual field. These symptoms are characteristic of fatal botulinum poisoning. Before the arrival of an ambulance, the child will be able to provide first aid.
Place in bed and prepare a vomit container.
Empty the stomach with 1-1.5 liters of water and induce vomiting.
If you are cold, warm your feet with a heater and apply a blanket.
Always drink hot water little by little.
In case of acute diarrhea and vomiting, you need to administer a vein.
If you have severe abdominal pain, you can get pain medication before your doctor comes. However, it must be remembered that the influence of the drug can be complicated by the diagnosis of the disease. In the future, if parents keep what the doctor says, their children will gradually improve. The child recovers on the 4-5th day due to appropriate treatment, nutrition and dehydration.
First aid
In order to study the type of infectious disease and the type of pathogens, a pediatrician or pediatric infection specialist will be interviewed or consulted. The specialist asks for a chair for bacterial tests. If you have serious complications, your doctor may be able to prescribe.
Cerebrospinal fluid and urine test for bacterial testing.
Blood process for infertility: This method helps to confirm the existence of harmful bacteria, which indicates that pathological processes are taking place in the child's body.
Pediatrics also diagnoses from pathologies such as acute insecticitis, pancreatitis, and biliary motion disorders. For this reason, a specialist may be appointed in consultation with a pediatric surgeon or a digestive disease specialist.
Many of a child's intestinal infections do not need to be treated and can be cured naturally by immune system defenses. Therefore, the main job of parents is to maximize the body of the child at this time.
Protect your body from dehydration
In order not to cause dehydration of the body during vomiting or diarrhea, it is necessary to properly maintain the balance between moisture and salt. A special hydration preparation helps.
Reducing a high fever
Diagnosing an intestinal infection in a child
If your child has a high fever with acute enteritis, you need to knock down.
Heat, such as diarrhea and vomiting, can lose body fluids and cause dehydration. Therefore, it is necessary to give antiphram in order to properly maintain water balance and reduce the symptoms of toxemia. In this case, it is necessary to strictly adhere to the recommendation of the pediatrician and strictly manage the amount according to the age of the child.
Antibiotics
According to WHO, it is advisable to take antibiotics in the following cases in bacteria and viral intestinal infections.
When blood is mixed with vomit or stool.
Treatment
Acute diarrhea is recognized within a few days.
It should be remembered that the administration and treatment of drugs is exactly what is determined by the attending physician. In style alone, the condition of the child is much worse.
Take adsorbent
To avoid childhood poisoning, it is necessary to administer adsorbent in case of intestinal infection.
According to those who have no official evidence that these drugs work for such infectious diseases. However, it does not harm the child's body. Therefore, pediatricians are often included in the treatment.

Compliance with nutritious food
At the present time you must give your diet well, so if you do not take this into account, your condition will deteriorate significantly. According to experts, it is necessary to prepare a dish that has been steamed and then grated or mashed with potatoes. Excludes berries and juices. You need to feed it little by little.
You can aim for a complete cure by detecting early symptoms of your child's intestinal infections and choosing the appropriate treatment. Usually immunity for such diseases is unstable. In severe cases, complications such as acute kidney failure, heart failure, and pulmonary edema can occur, leading to a dangerous condition. Therefore, it is recommended to immediately consult a doctor, regardless of the treatment.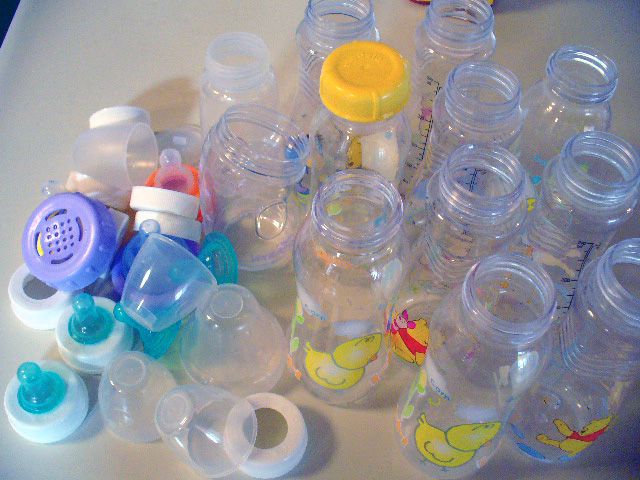 Compliance with the following hygiene standards to prevent intestinal infection caused by bacteria and viruses.
Learn the rules of personal hygiene from childhood.
From childhood, acquire sanitation ideas around you.
If you bathe and pet your baby, be sure to wash your hands.
Make sure the water you use is clean (effective for filtering or boiling).
Disinfect toys and utensils in nursery schools, which tend to be a source of infection.
While breastfeeding, you need to shower every day and change bedding regularly to keep your breasts clean.
Prognosis and prevention
If your baby is bottle-feeding or suckling on a nipple, he should be treated regularly. Thus, the viruses and bacteria that cause acute enteritis will not be able to get into the gastrointestinal tract through what you eat.
The home where the sick child and other children in the orphanage were kept must be inspected and monitored for their health for at least 7 days.
When the first signs of acute enteritis appear in a child, treatment should be started without delay. For online consultations, appointments and home calls, call the Miracle Doctor clinic number listed on the website. Also, if you leave your contact details, the administrator will call you within 10-15 minutes.
When is the best time to call a doctor?
At the same time, parents should pay attention to the general condition and characteristic symptoms indicating that the child has acute enteritis. This is a very dangerous disease, especially for infants and young children, as dehydration progresses rapidly in the body. A decrease in the amount or frequency of urination is a warning sign and should be discussed with your doctor right away.
How do you know if dehydration is progressing?
The illness is often accompanied by vomiting and diarrhoea. As a result, the human body loses a large amount of water and salts (potassium, sodium, chlorine, etc. ). Dehydration is one of the most life-threatening situations, especially for young children.
Parents should be very careful, especially if they have these warning signs.
saliva thickened.
Skin turned grey.
Treatment of an intestinal infection in a child in Moscow
Children often feel tired and sleepy.
Q&A
After 12 hours, the child began to urinate twice as often as usual.
Dryness of the mucous membrane of the mouth and tongue.
Vomiting so severe that the child cannot drink.
In babies up to a year old, the pulse increased and the fontanel in the head began to sink.
The amount of urine produced decreases, it becomes darker in color and with a stronger odor.
In this case, the child should be taken to the clinic and given eye drops to normalize the water balance in the body.
How to drink to children with enteritis?
People with acute viral or bacterial enteritis should be given adequate water. It is necessary to prevent the patient from taking a sip, because if he drinks too much, he will vomit and become dehydrated. That is why experts recommend that babies drink carefully and slowly.
It is recommended to use 5 to 15 ml once every 5-10 minutes. In addition, if you drink only pure water, the salt balance in your body will be disturbed, so do not let him drink it. The pharmacy can give you a hydration solution. However, if your baby refuses to drink, you can give him any liquid.
How to feed a child with enteritis?
When choosing a diet, choose foods that reduce inflammatory changes in the gastrointestinal tract resulting from acute viral enteritis.
basic nutritional advice
Please heat the food you are about to eat within a range not exceeding 38°C.
We recommend splitting your meal into 5-6 meals a day instead of 3.
Reduce your food intake by 15-20% for the first few days.
It is good to cook together with a husband and wife, make stews, mashed potatoes, mashed potatoes.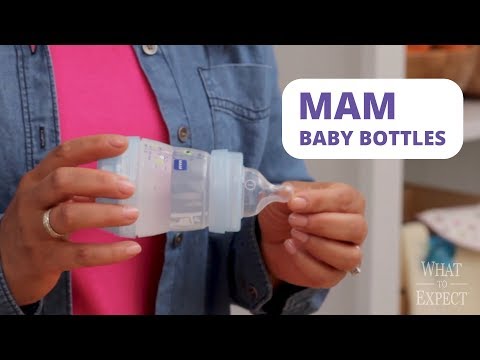 The diet requires restrictions on fat, carbohydrates and salt and adequate protein intake.
Cooking is mechanical, chemically safe, digestible and tastes varied.
Foods that promote intestinal peristalsis should also be excluded from meals. Pack juice, fresh juice, raw fruits and vegetables, freshly baked bread, beans, oil, and animal butter.
Rotavirus infection is one of the most common causes of infectious diarrhea in children.
The most common and severe disease is children under the same age, but they occur at all ages. Most children experience at least once in rotation infections with rotavirus. Rotavirus invades the fecal stool route, i.e. the stool into the child's body. Through food, drink, hands, home products and carrier spray. Rotavirus in a child's body occurs from a few days of the acute phase to several months with the virus.
Rotavirus mainly causes diarrhea and vomiting because it disrupts the small intestine (split intestine). Firstly, with rotavirus infections, the digestion of carbohydrates is difficult. Indifferent carbohydrates accumulate in the intestinal cavity, which attracts water and causes diarrhea (wet stool). I have stomach pain and drops.
The main signs of infection are fever, diarrhea and vomiting in children. The rotavirus diary is water. Mixing large amounts of water can make stools wet, foamy, and sour. This can be repeated 4 to 5 times a day for mild progress and 15 to 20 times for severe progress. Vomiting and diarrhea that loses moisture in the body and dehydration very quickly, so you should consult a doctor as soon as you have the initial symptoms of the disease.
Newborn Dialaria is life threatening due to rapid dehydration. A child's diary is an opportunity to consult with a medical institution.
Onset high: in the case of a child, the body temperature rises to 38 ° C or higher, causing malaise, lethargy, anorexia and sullenness, followed by vomiting and loose stools (diarrhoea, diarrhoea).
One of the common symptoms of rotavirus infection is vomiting. Newborn vomiting is the most dangerous because it can cause dehydration in the body after a few hours.
Unusual fluid loss with neonatal vomiting and diarrhea often precedes the rhythm of body fluid from the mouth. Body temperature caused by rotavirus ranges from 37.4 to 38.0 °C, to 39.0 to 40.0 °C, 39.0 to 40.0 °C, and depends on the severity.
Dillia, a child under the same age, often renews. It remains after the rotavirus is thrown out of the body. In this case, the child's diarrhea is associated with the appearance of enzyme deficiency and changes in intestinal microorganisms (changes in the qualitative and quantitative composition of microorganisms).
Basic information about rotavirus infection in children 1-3 :
The main symptom is that the gastrointestinal tract occurs when rotavirus damages the mucous membrane of the small intestine. The virus damages intestinal cells (intestinal epithelial cells).
As a result, digestion and absorption of nutrients are impaired. The carbohydrate that has accumulated in the intestines is the weakest, fermentation inhibits the absorption of moisture and attracts a large amount of body fluid. As a result, diarrhea is caused.
The mucous membrane of the small intestine affected by rotavirus cannot produce digestive enzymes. As a result, infectious diarrhea and due to enzyme deficiency worsens. The formation of enzymes that decompose carbohydrates is inhibited. The most important enzyme is lactase, which prevents the absorption of lactose, which is the main carbohydrate component of breast milk, artificial nutrition and mixed nutrition, is inhibited. Because lactose cannot be decomposed, it becomes so-called fermentative indigestion, generates gas, spreads into intestinal loops with gas, increases abdominal pain, and has loss of body fluid in diarrhea.
Treatment of rotavirus infection is 1-6, consisting of pathological symptoms and nutritional therapy.
The diet of rotavirus should be thermal, chemical and mild mild, and this is the basis for the treatment of food for intestinal diseases. You should avoid hot foods, very cold foods, and foods that contain spicy and sour ingredients. In case of diarrhea, it is better to give solid food such as sweeper, puree, jelly, etc.
How does rotavirus start?
To maintain breastfeeding, it is necessary to reduce the amount of breastfeeding and increase the number of times to breastfeed. Given the loss of pathological fluid and due to vomiting and diarrhea, it is necessary to make a final adjustment of the child with the necessary amount of water and special salt water. It is recommended that juice, squeeze, fruit puree, etc. increase intestinal fermentation and maintain and increase the feeling of pain and bloating, so it is recommended to remove it from the diet. If you are soft, you need to remove mashed vegetables and dairy products within 3-4 days. With the average progression of childhood rotavirus infections in children, food restrictions can be met within 7-10 days, and the range of food can be gradually expanded.