Breastmilk eye infection
10 cool uses for breastmilk that you probably didn't know about
We scoured the most popular anecdotes online and asked a couple trusted breastfeeding experts about their favourite other uses for this "liquid gold."
Photo: Roberto Caruso, Paint Colour: Poolside Blue 2048-40 by Benjamin Moore
We all know about the amazing nutritional and immunity-boosting benefits of breastmilk for feeding babies, but what about other surprising practical uses? There are some astonishing applications to treat everything from mom's sore nipples to baby's goopy eyes.
We're not calling it a cure-all for any ailment (when in doubt, you should always check with your doctor), but if Swedish researchers are trying to kill cancer cells with the stuff, some of these age-old, everyday remedies could be onto something, no?
"It's an incredible, astounding bodily fluid," says board-certified lactation consultant Shery Leeder. "If in doubt, try it, because it's not going to hurt, and you might actually stumble upon something that is actually quite helpful.
"
Here's a rundown of the most popular and unexpected ways to use breastmilk.
1. Teething
Breastmilk ice lollies, anyone? OK, we draw the line at breastmilk cheese and other grownup culinary delights, but when it comes to breastfed babies who are teething, these "momsicles" are a pretty genius idea. They work best with baby ice pop moulds (don't waste your liquid gold on full-size ones), but you can also use an ice cube tray and top each one with a pacifier for the handle. Brilliant, right? They can last in the freezer for about six months!

7 breastfeeding tips every nursing mom has to read 2. Eye discharge
It's quite common for newborns to get blocked tear ducts and they usually resolve on their own, but they can also lead to infections and unsightly eye discharge on your beautiful baby's face. Some doctors will recommend gently massaging the tear ducts to help open the nasal passages that are clogged and cause excess tears to well up in the corners of the eye.
 Most important, it's recommended to regularly wash the area using a clean, soft washcloth or cotton pad, and clear, warm water. But a little-known midwifery secret is to directly treat the affected eye with breastmilk a few times a day, as needed. "If the baby has a bit of an eye infection or a goopy eye, it can help to clear that up," says Esther Willms, a registered midwife at The Midwives' Clinic of East York. "Usually, I just tell people to squirt it in, but if that seems weird, you can take a little eye dropper and have some expressed milk and draw it up in the eye dropper."
3. Stuffy noses
A nasal aspirator or rubber bulb syringe is a must for helping to clear mucus and relieve congestion in newborns. Either device calls for a couple drops of sterile, moisturizing saline solution in baby's nose before sucking the snot out, but some breastfeeding moms and lactation consultants use breastmilk instead. "It's high in anti-infective properties and anti-inflammatory properties, so why wouldn't you shoot this totally amazing product up their nose? It's fantastic," says Leeder, who works at Toronto paediatrician Jack Newman's International Breastfeeding Centre.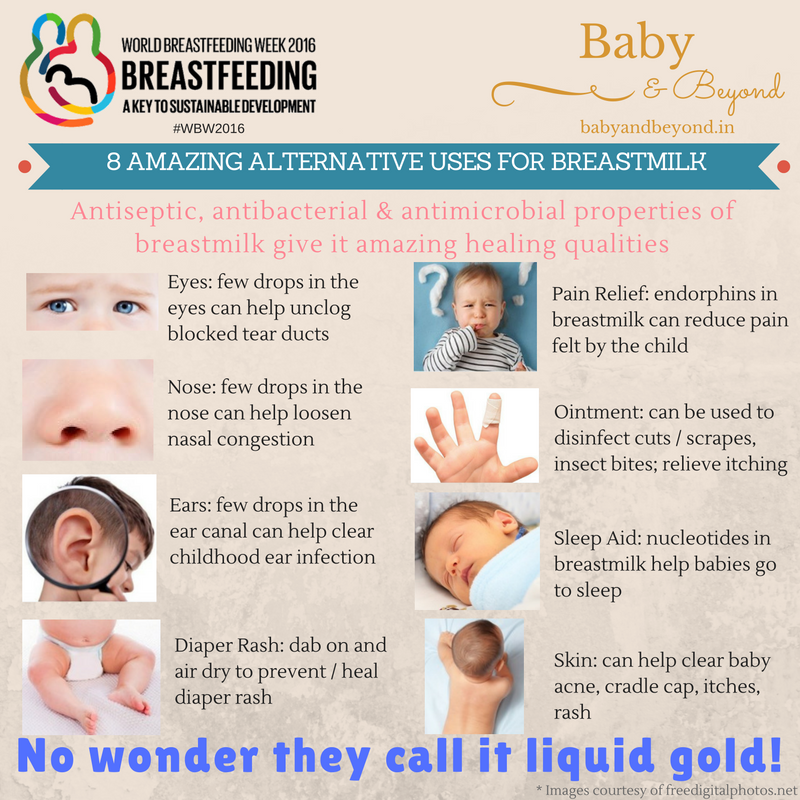 Unlike salty saline, babies also recognize the taste of breastmilk, so they aren't as disturbed when they swallow some of it in the process. Leeder recommends that moms hand-express some breastmilk into a cup and then use a syringe to collect and dispense it. "Sometimes these babies get this quizzical look on their face, like, OK, that's a weird way to get the breastmilk, but sure."
4. Introducing solids
A pretty clever (if not slightly weird) way of introducing solids such as fruit and veggie purees and cereals to infants from four to six months old is by adding a bit of breastmilk instead of water—for a texture and taste that babies are more familiar with.
5. Diaper rash
We've seen breastmilk hailed as a panacea for any number of mild skin irritations, and some of the remedies are actually proven.
(Yes! Science!) A 2013 study in the journal Pediatric Dermatology found that breastmilk was just as effective as hydrocortisone on babies with diaper dermatitis, a.k.a. diaper rash. If you're trying this out on your baby's bottom, Leeder recommends patting the breastmilk into the skin, then making sure it dries before putting on a barrier cream and diaper.
Illustration: Olivia Mew
6. Sore nipples
Chapped, raw and sore nipples are a common problem in the early days of breastfeeding. There are various creams and prescription ointments on the market, but many midwives, lactations consultants and moms swear by breastmilk instead. "Express a bit of milk onto the nipple at the end of a feed and then let it air-dry there, because there are good antibiotic properties in the breastmilk," says Willms.
7. Eczema
Breastmilk was found to be an equally effective treatment for mild to moderate atopic dermatitis, a.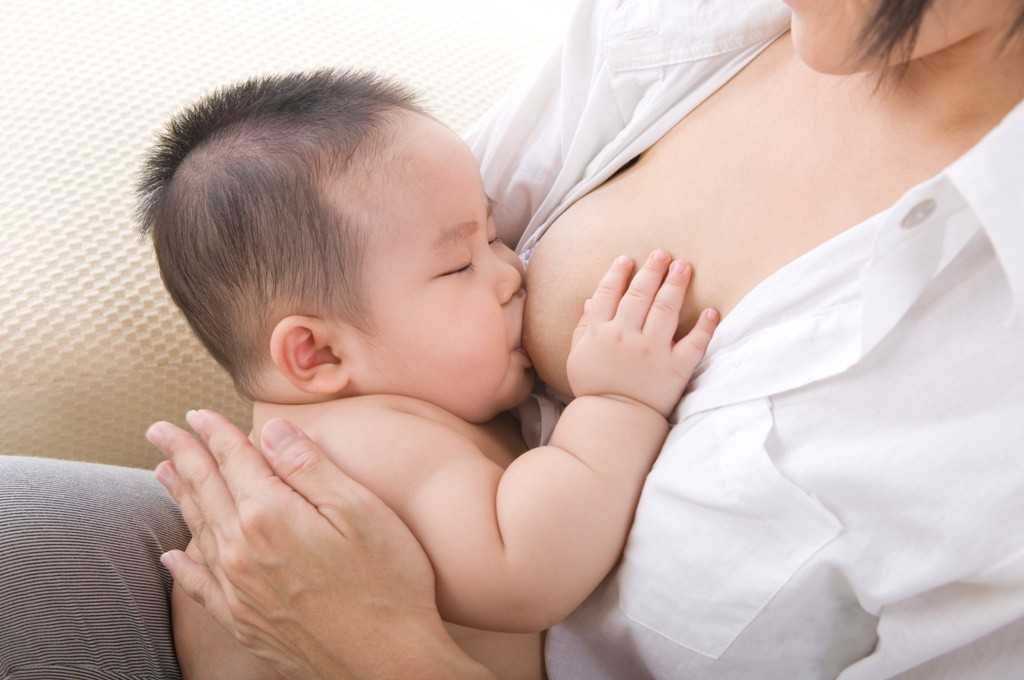 k.a. eczema, compared with hydrocortisone in a 2015 study published in the International Journal of Dermatology. The researchers estimated that half of all infants are affected by atopic eczema, which causes itchy, red, swollen and cracked skin.
8. Insect bites
Thanks to breastmilk's soothing and antibacterial properties, you'll also find parents using it to treat pesky bug bites. Why not? Take a few bags of breastmilk out of the fridge or freezer and add the breastmilk to some water to make it "cloudy." You can also apply a breastmilk ice cube directly on the affected area for some cool relief.
9. Sunburn

Subscribe to our daily newsletter! Aloe vera gel is probably the most popular home remedy for mild sunburns, but other natural skin soothers, such as honey, oatmeal and milk (cow's or human), might give aloe a run for its money.
10. Other skin irritations
There are mixed reviews about applying breastmilk directly on the face—some parents find this clogs pores in babies with acne, while others have had positive experiences.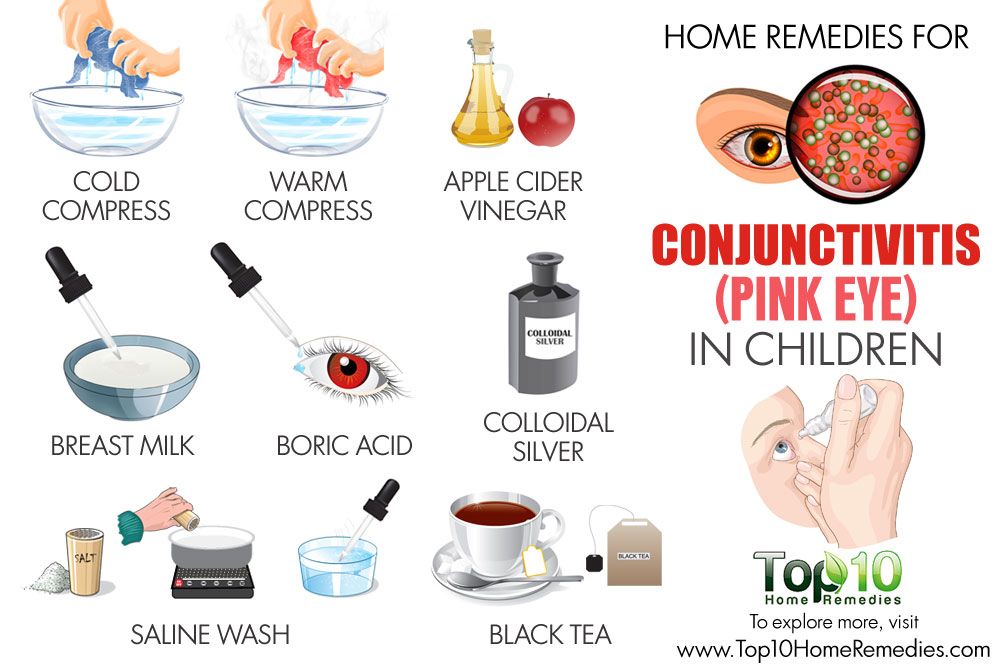 For cradle cap, if you've already tried the likes of olive oil and coconut oil on your baby's scalp, you might want to give breastmilk a go as well.
Read More:
How do I know my baby's getting enough breast milk?
Low milk supply? Tips for boosting your milk production
Watch Baby Grow!
Subscribe to Today's Parent's baby newsletter and find out what to expect for every stage and milestone, from birth to two years.
Email*
Baby's due/birth date*

Month223456789101112

Day12345678910111213141516171819202122232425262728293031

Year2024202320222021

CAPTCHA
Consent*

Yes, I would like to receive Today's Parent's Baby newsletter. I understand I can unsubscribe at any time.**
FILED UNDER: baby health Breast milk breast milk uses breastmilk breastmilk uses Diaper rash eczema sore nipples Teething
Efficacy and safety of breast milk eye drops in infants with eye discharge
Save citation to file
Format: Summary (text)PubMedPMIDAbstract (text)CSV
Add to Collections
Create a new collection
Add to an existing collection
Name your collection:
Name must be less than 100 characters
Choose a collection:
Unable to load your collection due to an error
Please try again
Add to My Bibliography
Unable to load your delegates due to an error
Please try again
Your saved search
Name of saved search:
Search terms:
Test search terms
Email: (change)
Which day? The first SundayThe first MondayThe first TuesdayThe first WednesdayThe first ThursdayThe first FridayThe first SaturdayThe first dayThe first weekday
Which day? SundayMondayTuesdayWednesdayThursdayFridaySaturday
Report format: SummarySummary (text)AbstractAbstract (text)PubMed
Send at most: 1 item5 items10 items20 items50 items100 items200 items
Send even when there aren't any new results
Optional text in email:
Create a file for external citation management software
Full text links
Wiley
Full text links
Randomized Controlled Trial
.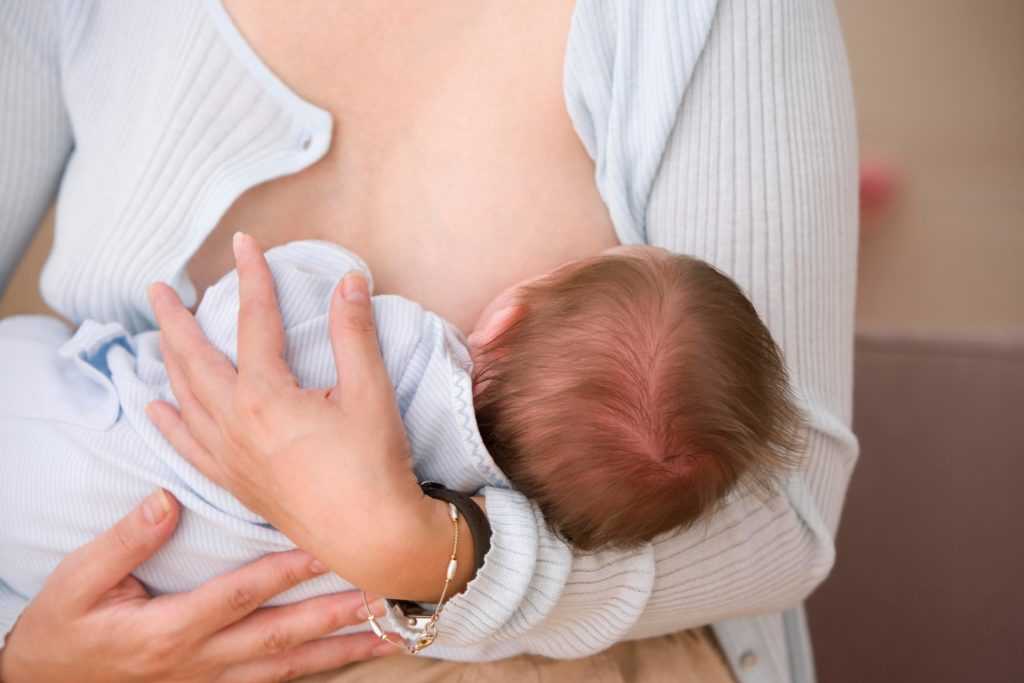 2021 Apr;110(4):1322-1329.
doi: 10.1111/apa.15628. Epub 2021 Feb 25.
Tetsu Sugimura  1 , Tomoko Seo  2 , Nami Terasaki  1 , Yukiko Ozaki  3 , Noriko Rikitake  1 , Rumiko Okabe  3 , Masami Matsushita  3
Affiliations
Affiliations
1 Department of Pediatrics and Allergology, Sugimura Children's Medical Clinic, Chikugo City, Japan.
2 Department of Pediatrics, Green Woods Children's Clinic, Okazaki City, Japan.
3 Department of Pediatrics, Kurume University School of Medicine, Kurume City, Japan.
PMID: 33098117
DOI: 10.1111/apa.15628
Randomized Controlled Trial
Tetsu Sugimura et al. Acta Paediatr. 2021 Apr.
. 2021 Apr;110(4):1322-1329.
doi: 10.1111/apa.15628. Epub 2021 Feb 25.
Authors
Tetsu Sugimura  1 , Tomoko Seo  2 , Nami Terasaki  1 , Yukiko Ozaki  3 , Noriko Rikitake  1 , Rumiko Okabe  3 , Masami Matsushita  3
Affiliations
1 Department of Pediatrics and Allergology, Sugimura Children's Medical Clinic, Chikugo City, Japan.
2 Department of Pediatrics, Green Woods Children's Clinic, Okazaki City, Japan.
3 Department of Pediatrics, Kurume University School of Medicine, Kurume City, Japan.
PMID: 33098117
DOI: 10.1111/apa.15628
Abstract
Aim: Breast milk (BM) contains various protective components, such as immunoglobulins, lactoferrin, lysozyme, oligosaccharides and immune cell subsets. We evaluated the effectiveness of BM eye drops in infants with eye discharge in a randomised controlled study.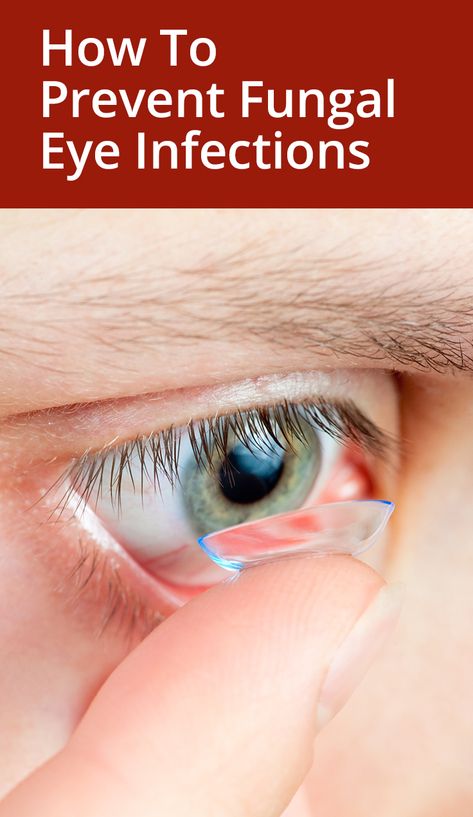 Methods: Subjects were breastfed infants aged ≤180 days, with eye discharge. We randomly assigned patients to receive eye drops of BM or sodium azulene sulphonate hydrate 0.02% ophthalmic solution (OS). The patients received drop of BM or OS for 7 days. Improvement score of eye discharge in the groups was compared using a non-inferiority test.
Results: The number of patients improved eye discharge was 119/155 (76.8%) and 119/157 (75.8%) in BM and OS groups, respectively. There were no significant differences between groups. The improvement score in eye discharge was 1.76 ± 0.91 in the BM group and 1.71 ± 0.96 in the OS group. The BM group was considered non-inferior to the OS group.
Conclusions: This study demonstrated that BM is no less effective than OS in infants with eye discharge aged ≤6 months.
The results suggested that the use of breast milk as eye drops could be considered as a first-line treatment for infants aged ≤6 months with eye discharge.
Keywords: breast milk; eye discharge; eye drops; infant; non-inferiority test.
©2021 Foundation Acta Paediatrica. Published by John Wiley & Sons Ltd.
Similar articles
Comparison of Types of Breast Milk Fortification at Discharge from the Neonatal Intensive Care Unit and Breast Milk Feeding Rates and Growth at 4 Months Corrected Age.

Gehl B, Brownell E, Power K, Feinn R, Haines K, Lussier M, Moore J, Lainwala S. Gehl B, et al. Breastfeed Med. 2020 Oct;15(10):655-661. doi: 10.1089/bfm.2020.0022. Epub 2020 Jul 31. Breastfeed Med. 2020. PMID: 32865432

Nutrition, growth, and allergic diseases among very preterm infants after hospital discharge.

Zachariassen G. Zachariassen G. Dan Med J. 2013 Feb;60(2):B4588. Dan Med J. 2013. PMID: 23461996 Review.

Comparative growth outcome of preterm neonate fed post-discharge formula and breast milk after discharge.

Chotigeat U, Vongpakorn J. Chotigeat U, et al. J Med Assoc Thai. 2014 Jun;97 Suppl 6:S33-9. J Med Assoc Thai. 2014. PMID: 25391170

The trends in the usage of breast milk in neonatal intensive care setting.

Çelik K, Asena M, İpek MŞ. Çelik K, et al. Pediatr Int. 2020 Sep;62(9):1064-1072. doi: 10.1111/ped.14263. Pediatr Int. 2020. PMID: 32315473

Nutrient-enriched formula milk versus human breast milk for preterm infants following hospital discharge.

Henderson G, Fahey T, McGuire W. Henderson G, et al. Cochrane Database Syst Rev. 2007 Oct 17;(4):CD004862. doi: 10.1002/14651858.CD004862.pub2. Cochrane Database Syst Rev. 2007. PMID: 17943829 Review.
See all similar articles
References
REFERENCES
Buznach N, Dagan R, Greenberg D. Clinical and bacterial characteristics of acute bacterial conjunctivitis in children in the antibiotic resistance era. Pediatr Infect Dis J. 2005;24:823-828.

Patel PB, Diaz MC, Bennett JE, Attia MW. Clinical features of bacterial conjunctivitis in children. Acad Emerg Med. 2007;14:1-5.

Gigliotti F, Williams WT, Hayden FG, et al. Etiology of acute conjunctivitis in children. J Pediatr. 1981;9:531-536.

Japanese Association of Pediatric Ophthalmology. Conjunctivitis. http://www.japo-web.jp/info_ippan_page.php?id=page04. (2020-May-12 accessed).

Everitt H, Little P. How do general practitioners diagnose and manage acute infectious conjunctivitis? A general practitioner survey. Fam Pract. 2002;19:658-660.
Publication types
MeSH terms
Substances
Full text links
Wiley
Cite
Format: AMA APA MLA NLM
Send To
Composition of breast milk | What is breast milk made of?
Breast milk is rich in nutrients that nourish and protect your baby.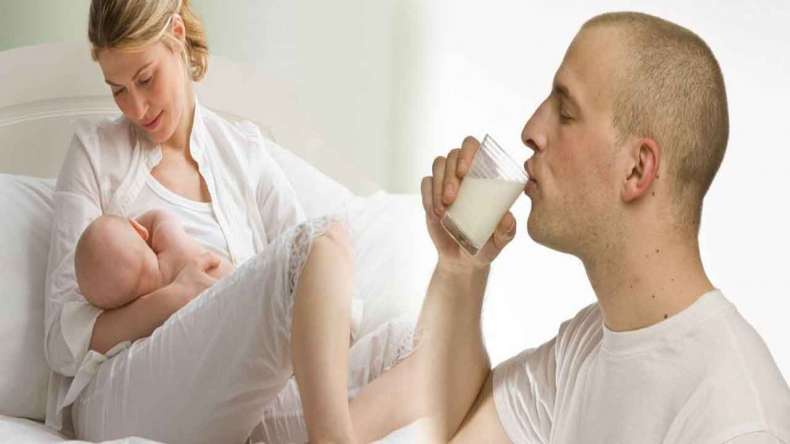 But did you know that its composition changes over time? Find out what breast milk is made of and how it adapts to your baby's needs.
Share this information
Breast milk is a baby's very first food, so of course
contains essential nutrients - carbohydrates, proteins, fats, and water to maintain water balance in the body. 1 All this is true. But mother's milk is not just a food product, and it performs not only nutritional functions.
What is breast milk made of?
Each serving of breast milk contains many other ingredients, many of which are unique.
Millions living cells. These include white blood cells, which are responsible for strengthening the immune system, and stem cells, which promote the growth and repair of organs. 2
More than 1000 3 proteins that help your baby's body grow and develop, strengthen his immune system, form and protect brain neurons.
All proteins in breast milk consist of amino acids . There are more than 20 types of them in milk, and they also include nucleotides, the content of which rises at night. Scientists suggest that they can have a hypnotic effect. 4.5
More than 200 complex sugars - oligosaccharides 6 that act as prebiotics necessary to maintain a healthy microflora in the intestines of the child. In addition, they prevent infections from entering the bloodstream and reduce the risk of brain inflammation.
More than 40 enzymes 7 . Enzymes serve as catalysts for chemical reactions in the body. Breast milk enzymes stimulate digestion and immunity, and help the baby's body absorb iron.
Growth factors contributing to the normal development of the organism. 1 They affect the state of many organs and systems, including internal organs, blood vessels, nervous system and glands responsible for the production of hormones.
By the way, there are a lot of hormones in breast milk! 7 These smart chemicals are responsible for the exchange of information between tissues and organs, ensuring their normal functioning. Some hormones control appetite, others sleep, and some are even responsible for strengthening the bond between mom and baby.
Vitamins & Minerals - Nutrients that support normal growth and function of organs and the formation of teeth and bones. 1
Antibodies or immunoglobulins. There are five main types of antibodies, and all of them are present in breast milk. 8 Antibodies neutralize bacteria and viruses, protecting the child's body from infections and diseases.
You may have heard of long chain fatty acids , which play a key role in the formation of the child's nervous system and the development of the brain and eyes. 9 So, they are also present in breast milk!
1400 species miRNA . It is believed that they control gene expression, prevent and stop the development of diseases, support the immune system of the child, and also affect the change in the structure of the mother's breast. 10
This long list includes only a subset of the ingredients in breast milk—and scientists are discovering new substances in the meantime. Interestingly, the content of these ingredients varies depending on the age and needs of the child.
Let's start from the beginning...
In the early days: colostrum
The first milk that is produced immediately after the birth of a baby is called colostrum. This thick, sticky liquid is often referred to as "liquid gold," and not just for its yellow or orange color. Colostrum performs an important function of nourishing and protecting the fragile body of a newborn baby.
Very little milk is produced at first - only 40-50 ml per day 11 . But the stomach of a newborn is very tiny, so this is quite enough.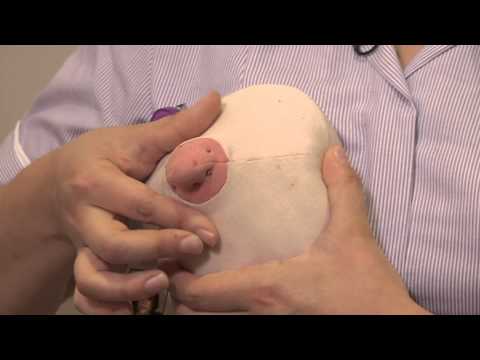 In addition, colostrum is very well digested. And the small volume is more than offset by its high-quality composition.
Composition of colostrum
Colostrum contains the same substances as breast milk in the following weeks, but in a different ratio, according to the needs of the newborn.
Colostrum, for example, is sometimes called nature's vaccine for its high levels of antibodies and white blood cells. After the child leaves safe mother's womb, the first milk helps to protect it from infections and diseases.
In addition, the protective properties of colostrum play an important role in strengthening the baby's digestive system. Colostrum protects and strengthens the mucosa of the gastrointestinal tract, which is highly permeable in newborns. 12.13 This is especially important if the baby is born prematurely, as this increases the risk of necrotizing enterocolitis. 13
In addition, colostrum is rich in minerals and vitamins, and contains more vitamins A, E and K than in mature breast milk.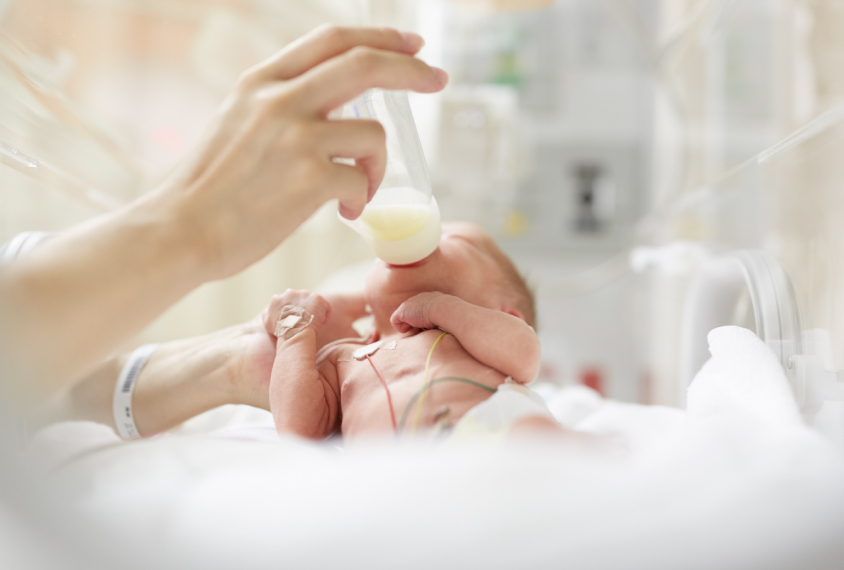 The protein content is also increased. 1 Colostrum also has a laxative effect, helping to eliminate meconium (original feces). 14
In the next few weeks: transitional milk
During the first week of a baby's life, about two to four days after birth, breast milk production increases. The breast becomes larger and firmer - milk begins to "come". On the third day, the baby consumes 300-400 ml of breast milk per day, and by the fifth day - already 500-800 ml. No wonder breasts seem bigger!
Milk produced from days 5 to 14 is called transitional milk. 15 As the name suggests, this period is the transition from colostrum to mature breast milk. It becomes thicker and lighter, the content of fat and lactose (natural sugar) increases in it, and the calorie content increases. All this makes transitional milk an ideal food for the rapidly growing body of a newborn.
But despite the change in structure, transitional milk still contains a large amount of antibodies, living cells, beneficial bacteria and other biologically active substances necessary for the health of the child.
15
After four weeks: mature milk
By the time the baby is four weeks old, breast milk
has reached full maturity. It is rich in proteins, sugar, vitamins and minerals, as well as all kinds of biologically active components - hormones, growth factors, enzymes and living cells. All this ensures healthy growth and development of the child. 7
After four weeks, the nutritional content and ingredient ratios of mature milk are generally fairly stable. However, the composition of milk at different times and in different feedings can still vary.
For example, if a mother or child is sick, the mother's body produces antibodies to the causative agents of this disease, and these antibodies pass into breast milk. And when the baby begins to explore the world and taste toys, the content of protective antibacterial enzymes in breast milk increases. 16 In other words, the composition of breast milk is adapted to the needs of the baby.
What is foremilk and hindmilk?
You may have noticed that milk becomes thicker towards the end of a feed. The fact is that as you feed, the fat content of milk gradually increases. This is due to the mechanical features of the movement of milk in the breast. The thick milk coming at the end of a feed is often referred to as "hind" milk, while the thinner milk at the beginning of a feed is often referred to as "fore". You might think that the transition from "front" milk to "back" occurs at some specific moment, but this is not so - the change in consistency occurs gradually. 15 Both types of milk are essential for a full serving and both are rich in vitamins, minerals, protein and sugar.
The fat content of milk depends on how full the breast is. At the beginning of feeding, the breasts can be filled more (and then the milk will be less fat) or less (and then the milk will be more fat). But do not worry about the amount of "forward" and "hind" milk - in general, every day the baby receives approximately the same amount of fat.
17
Composition of breast milk after six months
You may be wondering what will happen to milk during
prolonged breastfeeding. Will the body be able to produce high quality mature milk for months or even years? Answer: do not underestimate the possibilities of the mother's breast!
Although it is indeed time to start solid foods at six months of age to replenish the baby's stores of certain nutrients, such as iron, 18 breast milk still plays a big role in his diet.
For example, at the age of seven months, a baby still receives 93% of its calories from breast milk. And even between 11 and 16 months, mother's milk provides the baby with about half of the daily calorie intake. 19
So rest easy, breastfeeding will benefit you and your baby for many months.
Literature
1 Ballard O, Morrow AL. Human milk composition: nutrients and bioactive factors. Pediatric Clin North Am. 2013;60(1):49-74.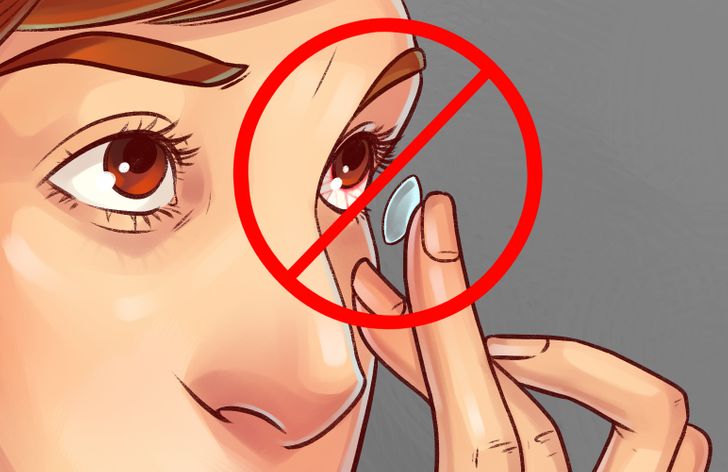 Ballard O., Morrow AL, "Composition of breast milk: nutrients and biologically active factors". Pediatrician Clean North Am. 2013;60(1):49-74.
2 Hassiotou F et al. Cells in human milk: state of the science. J Human Lact . 2013;29(2):171-182. — Hassiot F. et al., "Breast Milk Cells: What the Science Knows." J Human Lact (Journal of the International Association of Lactation Consultants) . 2013;29(2):171-182.
3 Beck KL Comparative proteomics of human and macaque milk reveals species-specific nutrition during postnatal development. J Proteome Res . 2015;14(5):2143-2157. - Beck K.L. et al., "Comparative proteomics of human and macaque milk demonstrates species-specific nutrition during postnatal development." G Proteom Res.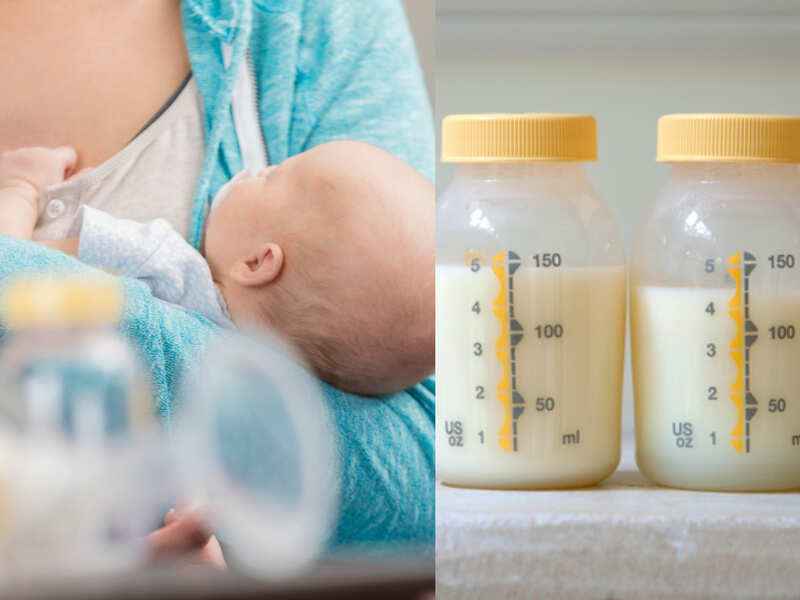 2015;14(5):2143-2157.
4 Zhang Z et al. Amino acid profiles in term and preterm human milk through lactation: a systematic review. Nutrients. 2013;5(12):4800-4821. - Amino acid profile of milk after term and preterm birth: a systematic review. Nutrients. 2013;5(12):4800-4821.
5 Sánchez CL et al. The possible role of human milk nucleotides as sleep inducers. Nutr Neurosci. 2009;12(1):2-8. - Sanchez S.L. et al., "Nucleotides in breast milk may help the baby fall asleep." Nutr Neurosai. 2009;12(1):2-8.
6 Moukarzel S, Bode L. Human milk oligosaccharides and the preterm infant: a journey in sickness and in health. Clin perinatol. 2017;44(1):193-207. - Mukarzel S., Bode L., "Breast milk oligosaccharides and the full-term baby: a path to illness and health." Klin Perinatol (Clinical perinatology). 2017;44(1):19 8-15. - Brandtzeg P., "The mucosal immune system and its integration with the mammary glands".
J Pediatrician (Journal of Pediatrics). 2010;156(2):S8-15.
9 Uauy R et al. Essential fatty acids in early life: structural and functional role. Proc Nutr Soc . 2000;59(1):3-15. - Wye R. et al., "Essential Fatty Acids of the First Days of Life: Structural and Functional Role." Nutr Soc. 2000;59(1):3-15.
10 Alsaweed M et al. Human milk cells and lipids conserve numerous known and novel miRNAs, some of which are differentially expressed during lactation. PLoS One . 2016;11(4): e 0152610. - Alsavid M. et al., "Breast milk cells and lipids retain many known and unknown miRNAs, many of which show differential expression during lactation." PLOS One. 2016;11(4):e0152610.
11 Neville MC et al. Studies in human lactation: milk volumes in lactating women during the onset of lactation and full lactation.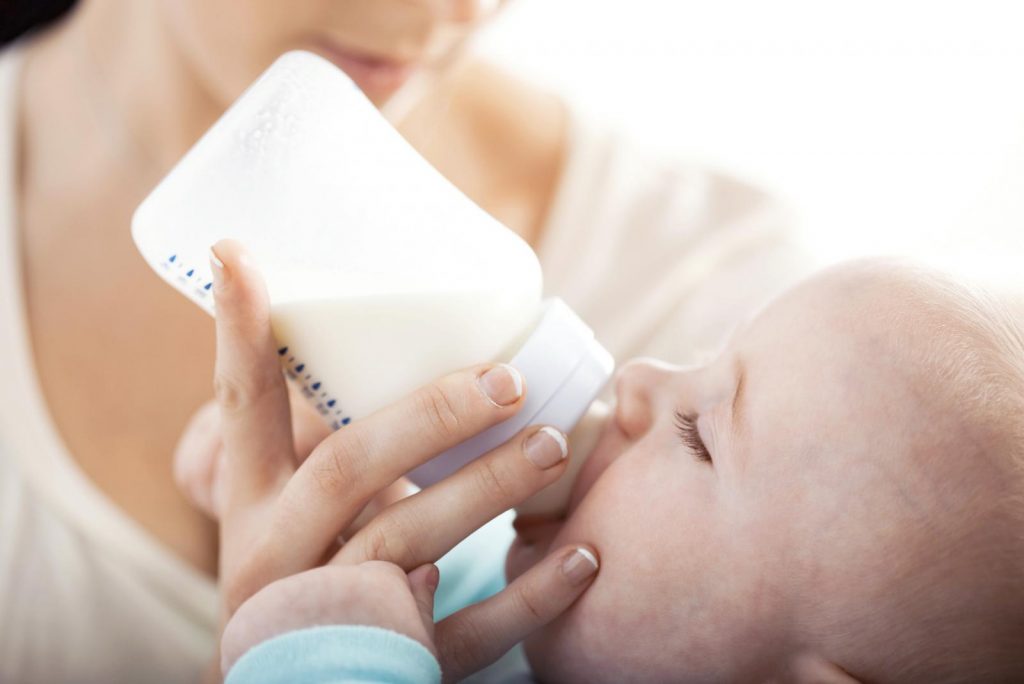 Am J Clin Nutr . 1988;48(6):1375-1386. - Neville M.S. et al., "Female Lactation Study: Milk Quantity in Lactating Women at the Beginning and Peak of Lactation." Am F Clean Nutr. 1988;48(6):1375-1386.
12 Marchbank T et al. Pancreatic secretory trypsin inhibitor is a major motogenic and protective factor in human breast milk. Am J Physiol Gastrointest Liver Physiol. 2009;296(4):G697-703. Marchbank, T. et al., "Trypsin inhibitor in pancreatic secretion as the most important motogenic and protective factor in breast milk". Am Zh Physiol Gastrointest Liver Physiol. 2009;296(4):G697-703.
13 Herrmann K, Carroll K. An exclusively human milk diet reduces necrotizing enterocolitis. breastmed. 2014;9(4):184-190. - Herrmann K, Carroll K, Exclusive breastfeeding reduces the risk of necrotizing enterocolitis.
Brest Med (Breastfeeding Medicine). 2014;9(4):184-190.
14 Lawrence RA, Lawrence RM. Breastfeeding: A guide for the medical profession. 7th ed. Maryland Heights MO, USA: Elsevier Mosby; 2010. 1128 p - Lawrence R.A., Lawrence R.M., "Breastfeeding: A guide for healthcare professionals." Seventh edition. Publisher Maryland Heights , Missouri, USA: Elsevier Mosby; 2010. P. 1128.
15 Martin CR et al. Review of infant feeding: key features of breast milk and infant formula. Nutrients. 2016;8(5):279. - Martin S.R. et al., Review of Infant Feeding Issues: Key Features of Breast Milk and Infant Formula. Nutrients. 2016;8(5):279.
16 Montagne P et al. Changes in lactoferrin and lysozyme levels in human milk during the first twelve weeks of lactation. InBioactive components of human milk 2001 (pp. 241-247). Springer, Boston, MA.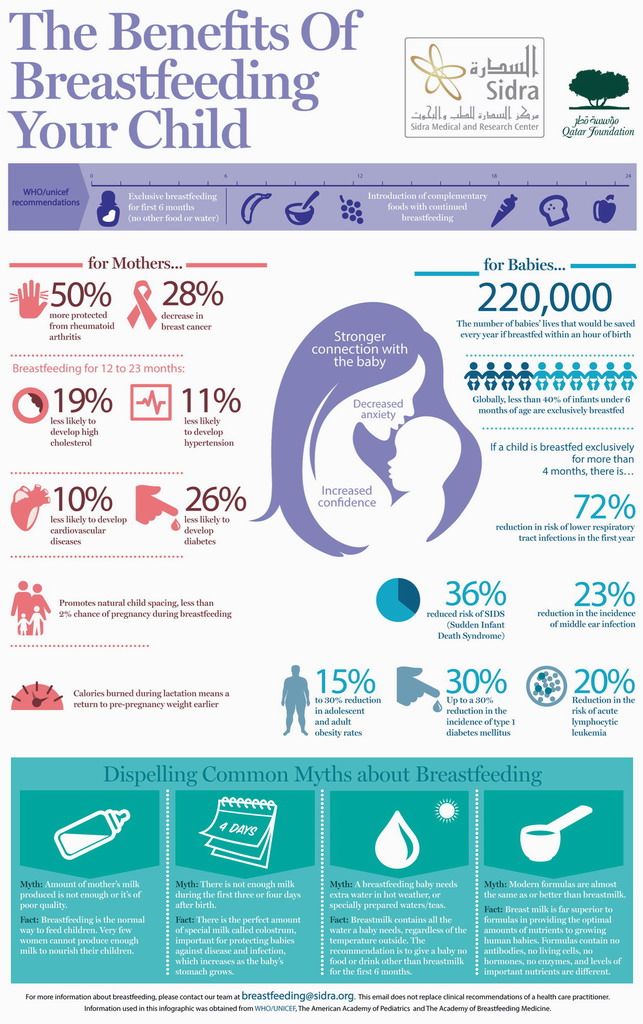 - Montagne, P. et al. "Changes in lactoferrin and lysozyme levels in breast milk during the first twelve weeks of lactation". In the collection "Biologically active components of breast milk" 2001 (pp. 241-247). Springer, Boston, Massachusetts.
17 Kent JC, et al. Volume and frequency of breastfeedings and fat content of breast milk throughout the day. Pediatrics. 2006;117(3): e 387-395. - Kent J.S. et al., "Amount and frequency of feedings and fat content of milk during the day". Pediatrix (Pediatrics). 2006;117(3):e387-395.
18 Kuo AA et al. Introduction of solid food to young infants. Matern child health J. 2011;15(8):1185-1194.- Kuo A.A. and co-authors. Complementary feeding. Matern child health (Maternal and child health). 2011;15(8):1185-1194.
19 Dewey KG Breast milk volume and composition during late lactation (7-20 months).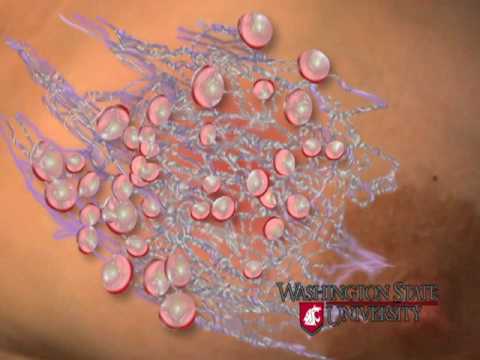 J Pediatr Gastroenterol Nutr . 1984;3(5):713-720. — Dewey C.G. et al., "Amount and composition of breast milk in late lactation (7-20 months)". F Pediatrician Gastroenterol Nutr. 1984;3(5):713-720.
Breast milk with conjunctivitis - Encyclopedia Ochkov.net
Inflammation of the conjunctiva occurs in infants even with careful care. Conjunctivitis occurs due to infection of the eyes with bacteria or viruses against the background of a lack of tear fluid, which appears in the right amount only by two months of the baby's life. Is it possible to treat such conjunctivitis by washing the baby's eyes with breast milk?
In this article
Neonatal conjunctivitis: possible causes
Can breast milk cure conjunctivitis?
Dacryocystitis vs Conjunctivitis - What's the difference?
Treatment of conjunctivitis in infants
Prevention of conjunctivitis in infants
Neonatal conjunctivitis: possible causes
The eyes of newborn babies are extremely sensitive to external influences: wind, dust, bacteria and infections, because they are practically not washed by tear fluid.
Tears can appear as early as the first week of a baby's life, and by two or three months, which explains why many newborns cry without tears. Normally, the lacrimal fluid in both children and adults washes away microscopic specks and dust particles from the surface of the eye. It is a reliable barrier against bacteria, as it contains lysozyme, which effectively destroys bacteria and viruses. If a child's eyes remain dry for a long time when crying, you should consult a doctor - you may need massages to help remove the film from the lacrimal canal.
How does conjunctivitis manifest itself:
sensitivity to light, swollen eyelids, discharge of clear fluid;
eyelids stuck together, accumulation of pus in the corners of the eyes;
inflammation, swelling of the conjunctiva, redness of the eyes.
In that period, while the production of tear fluid is not established, the risks of developing conjunctivitis are high.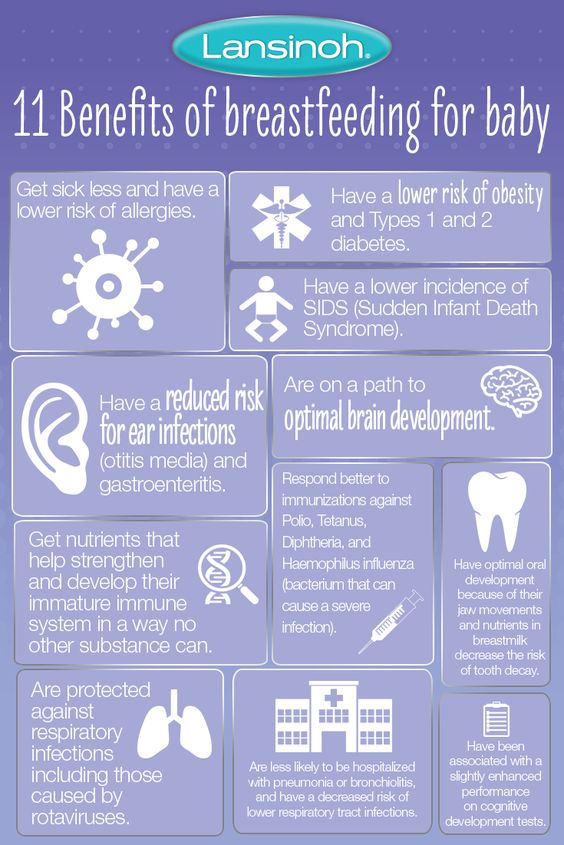 The cause of inflammation of the mucous membrane, abundant purulent discharge, can be both bacteria and viruses. The allergic nature of conjunctivitis should not be ruled out, since an allergy in a child can occur on pollen, house dust, animal hair, and also on breast milk (lactase deficiency, violation of the diet by the mother, etc.). Determine the cause of conjunctivitis should be a specialist who will prescribe treatment, taking into account the causative agent of the disease.
Self-medication is not worth it, since in children the disease progresses rapidly and quickly leads to complications without adequate therapy.
Can breast milk cure conjunctivitis?
The benefits of mother's milk are enormous, everyone knows this. It is perfectly balanced in composition, contains enzymes, thanks to which it is well absorbed by the child's digestive system. Traditional medicine recipes often contain advice that recommends instilling breast milk into the nose, ears, and eyes of a newborn.
Is breast milk treatment effective? Is milk healing, or was it just used before, since there were no effective drugs? Such questions arise for every mother who is advised to use breast milk for the treatment of her baby's eye, and it is very important to be prudent here.

Mother's milk is ideal food for an infant, but not a medicine. Its effectiveness with a bacterial or viral infection will be zero, in addition, fatty milk can clog the tear ducts. Only for a while, breast milk can moisturize the mucous membrane and alleviate the condition of the baby, who, for sure, suffers from itching and burning in the eyes. Remember that trying to cure conjunctivitis by only washing your baby's eyes with breast milk without going to a doctor can waste time and make the situation worse.
In children's conjunctivitis, treatment should be monitored by a doctor, since the disease is acute, and the symptoms intensify: severe swelling, redness appear, the amount of purulent discharge increases, and most importantly, it will no longer be possible to quickly cope with such complications.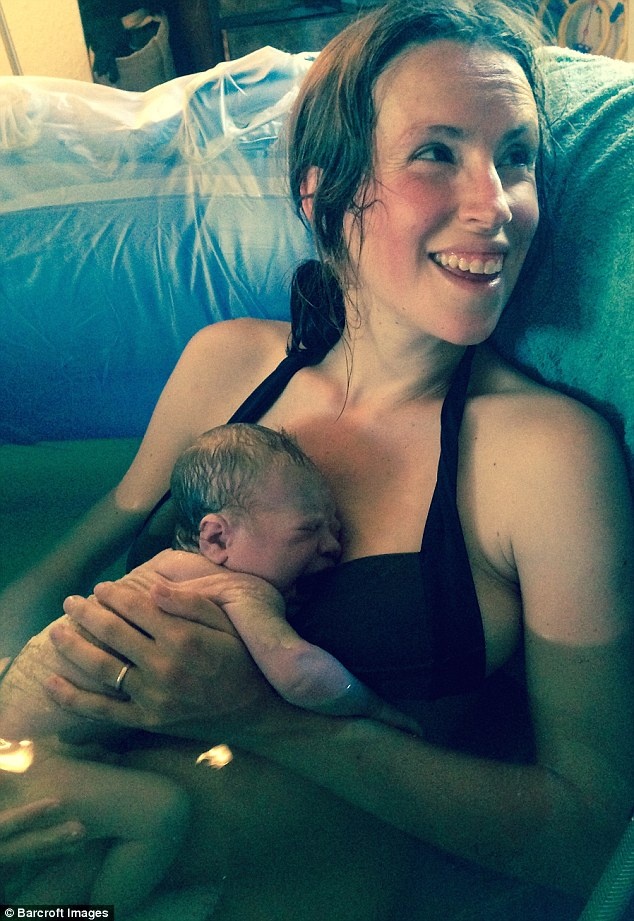 In addition, young mothers may not understand that the child does not have conjunctivitis, but dacryocystitis, a dangerous pathology that requires immediate medical attention.
Dacryocystitis and conjunctivitis - what's the difference?
With conjunctivitis, the mucous membrane of the eye becomes inflamed, and with dacryocystitis, the work of the lacrimal canal is disrupted. As a result of its obstruction, an inflammatory process develops, which is characterized by the appearance of edema of the lower eyelid, redness of the skin at the site of inflammation. With conjunctivitis, both eyes are most often affected, and with dacryocystitis one. The disease can be congenital (narrow nasolacrimal canal, anomalies of the nasal septum) and acquired, resulting from impaired patency of the nasolacrimal canal.
The doctor can determine the patency of the nasolacrimal canal when examining the baby. To do this, use the West test, instilling a safe dye into the eyes and checking the color of a twisted piece of cotton wool, which is previously injected into the child's nose.
Dacryocystitis is treated with antibacterial drops, physiotherapy methods. In some cases, surgery is indicated.
Treatment of conjunctivitis in infants
Timely treatment of bacterial or viral conjunctivitis in newborns contributes to a quick recovery. It is enough to follow the recommendations of a specialist for several days so that the inflammatory process stops and the baby's eyes become healthy again. It is worth emphasizing that any treatment plan must be strictly agreed with the doctor.
Treatment of conjunctivitis in children:
Careful hygiene of the mother's hands before treating the eyes of the baby. The child's eyes should be cleaned of purulent discharge by soaking cotton wool in a solution of furacilin (use a slightly warm solution to make it easier to remove the discharge from the eyelids).
Drops "Albucid" - this antimicrobial drug is prescribed for newborns with conjunctivitis, which was caused by microorganisms such as staphylococci, streptococci, gonococci.
Chloromycetin eye drops (often used to treat young children due to low toxicity) - this treatment of conjunctivitis is recommended if the disease is confirmed to be bacterial, as this antibiotic effectively fights various microbes and some viral strains.
Massage of the bridge of the nose at the inner corner of the eyes should be done with light stroking movements for a minute two or three times a day - this will help restore the lacrimal duct and avoid complications.
Treatment of conjunctivitis using alternative recipes is undesirable, because it is not known how the child's body will react to herbal decoctions or other remedies. To reduce the risk of developing an allergic reaction, use medications prescribed by your doctor to treat conjunctivitis.
Prevention of conjunctivitis in infants
The main preventive measure to help prevent the development of conjunctivitis in young children is careful hand hygiene of adults in contact with the child.
You can reduce the likelihood of inflammation of the eyelids and mucous membranes by regularly ventilating the room and doing wet cleaning of the baby's room. Dust in the air can settle on the mucosa, and due to the fact that the lacrimal fluid in a newborn is not enough to wash it off and remove it, it can become a source of irritation. Long walks in the fresh air are also useful - a sufficient amount of oxygen has a beneficial effect on strengthening the child's immunity, and his body will be less vulnerable to various kinds of viral and bacterial infections.
How to prevent the development of conjunctivitis, what to do?
keep the house clean, organize everything so that the house has a favorable microclimate;
use air humidifiers in the winter season that maintain the optimal level of humidity in the room - dry, overheated air negatively affects the condition of the mucous membranes of babies, and humidifiers can effectively eliminate this problem;
air purifiers - such devices often have several options, they can clean the air of dust and humidify it;
remove all unnecessary items from the children's room so that they do not accumulate dust: souvenirs, vases, soft toys, cosmetics, etc.