37 week old baby born
Baby Born at 37 Weeks: What to Know
At 37 weeks, you might be pretty much over being pregnant, so hey, welcoming your baby three weeks before your due date might not be such a bad thing, right?
While previously considered "term," a baby born at 37 weeks is now classed as "early term" by the American College of Obstetrics and Gynecology.
So why did they make this change, and what does it mean if you give birth at 37 weeks?
Fear not, mama, we've got the facts. Keep reading for our guide to babies born at 37 weeks.
In this article 📝

What does a baby born at 37 weeks look like?
What happens if a baby is born at 37 weeks?
Do babies born at 37 weeks need NICU?
Will my baby have to stay in hospital if born at 37 weeks?
Is baby fully developed at 37 weeks?
Is it safe to deliver at 37 weeks?
What does a baby born at 37 weeks look like?
At 37 weeks, your baby is packing on the pounds, so they'll be similar in length and weight to a full-term baby.
The average baby born at 37 weeks weight is around 6.5 pounds and will measure around 19 inches head to toe.
Looking good!
What happens if a baby is born at 37 weeks?
A baby born at 37 weeks will be given the usual checks to monitor their condition – sometimes known as an Apgar test.
This is a quick method to check baby's overall health by assessing their color, respiratory effort, heart rate, reflexes, and muscle tone.
Do babies born at 37 weeks need NICU?
Sometimes, babies born at 37 weeks will need to stay in NICU for a short while, but it's quite unlikely.
The list of typical baby born at 37 weeks complications is minimal, so unless there is a medical condition or birth trauma, a baby born at 37 weeks will often be able to stay with mom until it's time to go home.
The switch in classification from "term" to "early term" in 2012 indicated that babies born at 37 weeks were having more initial issues than babies born at 38 weeks or later, but the incidence of serious health risks is still very low.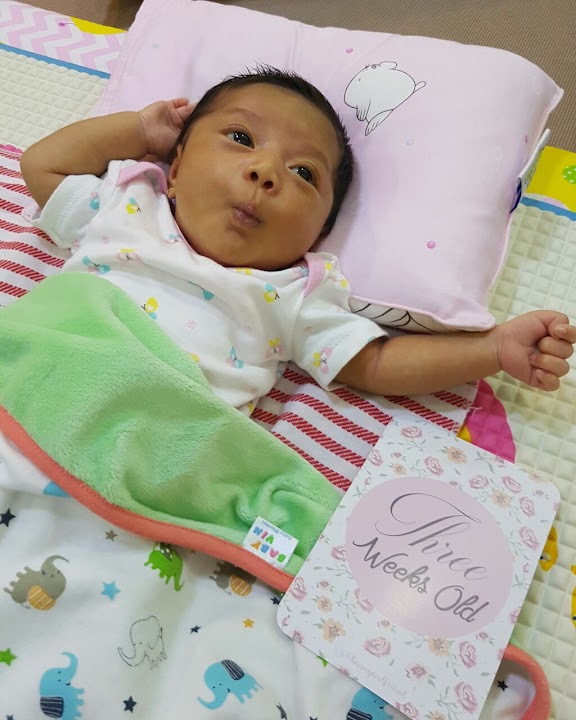 Will my baby have to stay in hospital if born at 37 weeks?
Maybe, but maybe not!
This will vary on a case-by-case basis, just as it does for full-term babies.
Sometimes babies born at 37 weeks will face some initial difficulties, but they are often short-term and easily resolved.
If they are feeding, breathing, and keeping themselves warm with no assistance, you'll be good to go.
If you give birth by c-section, it's normal to have a short stay in the hospital while you recover from surgery and start the healing process.
This can be a great time to ask the medical team around you any questions you may have about your little one's condition and seek advice around breastfeeding or pumping, if necessary.
Is baby fully developed at 37 weeks?
Yes and no.
Popular Topics
Lifestyle
Pregnancy
Motherhood
Babies will continue to put on weight, their internal systems will mature, and their brain and lungs will grow and develop every day until they're born.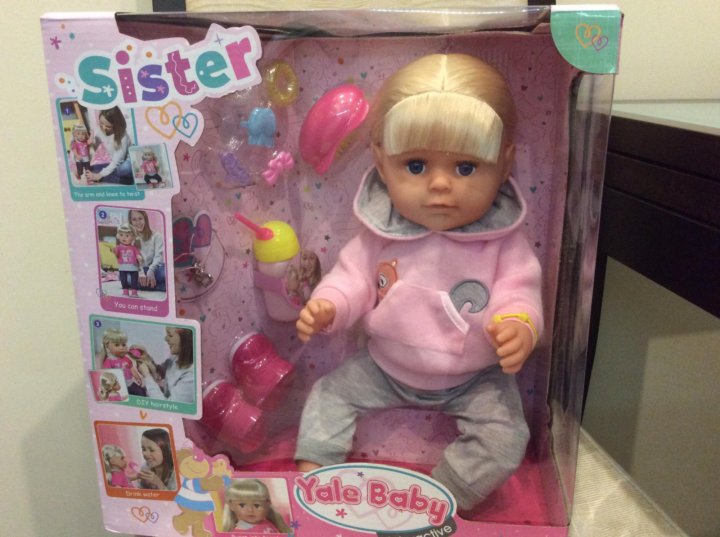 So, being born three weeks before their due date means they're still a little premature.
While everything is where it should be at 37 weeks, it's just a case of practice makes perfect.
Is it safe to deliver at 37 weeks?
In some cases, it might be necessary to deliver your baby at 37 weeks due to an underlying maternal or fetal condition.
This will be done under closely monitored conditions at your hospital so that both your and your baby's safety is assured.
If you go into labor spontaneously at 37 weeks, it doesn't mean it's not safe.
But it's good for all mamas-to-be to know the signs of early labor so you can birth your baby as safely as possible.
You may be in early labor if you notice any unusual cramping or contractions that don't go away, are getting closer together, or are more painful, you lose your mucus plug, or your water breaks.
At this point in pregnancy, anything can happen, so don't be afraid to call your doctor if you have any concerning symptoms.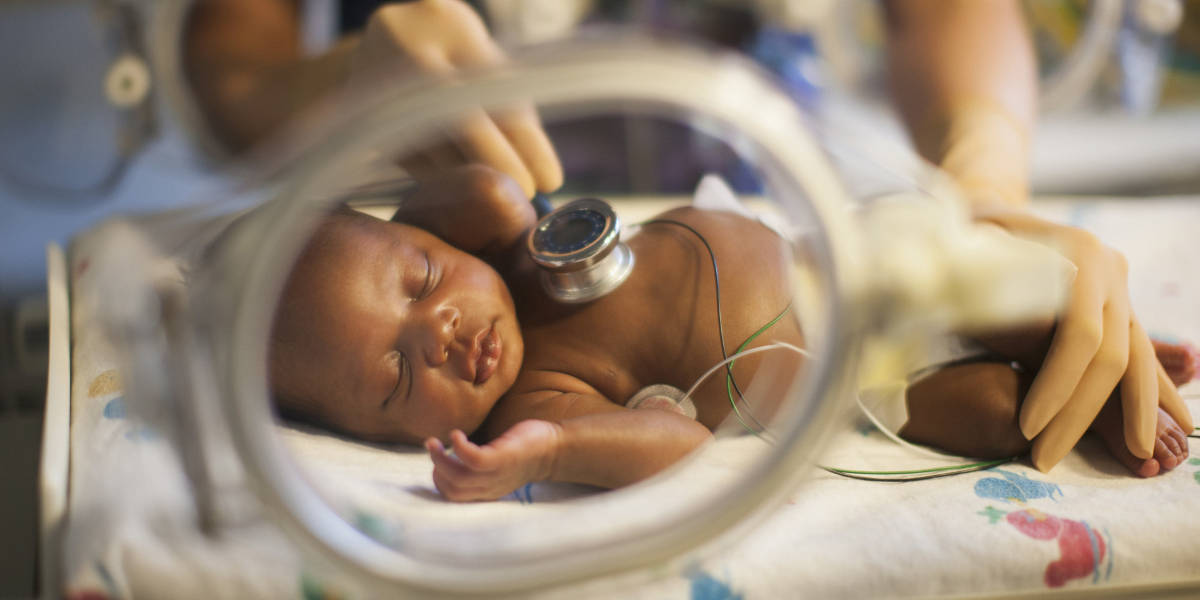 This could be it!
You might also be interested in:
Premature Babies: All You Need to Know
What to Look for in a Preemie Pacifier
Premature baby | Pregnancy Birth and Baby
Premature baby | Pregnancy Birth and Baby beginning of content

10-minute read

Listen
What is a premature baby?
Most pregnancies last 40 weeks. A baby born before the 37th week is known as a premature or pre-term baby. Medical advances have meant that more than 9 out of 10 premature babies survive, and most go on to develop normally.
In Australia, almost 1 in every 10 babies is born prematurely. Most Australian premature babies are born between 32 and 36 weeks and don't have any serious long-term problems.
Very premature babies are at a higher risk of developmental problems.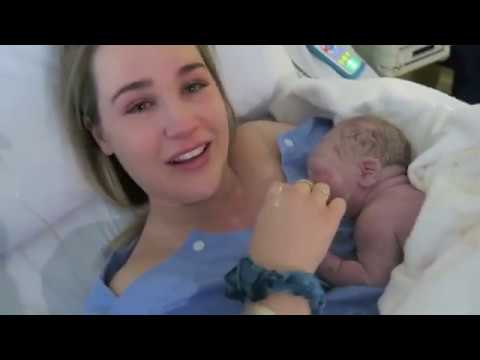 It is possible for babies born at 23 to 24 weeks to survive, but it is risky.
Most babies born before 32 weeks, and those weighing 2.5 kg or less, may need help breathing and may be cared for in a neonatal intensive care unit (NICU) until they have developed enough to survive on their own. Babies born between 32 and 37 weeks may need care in a special care nursery (SCN)
Why are babies born prematurely?
The cause of premature birth is unknown in about half of all cases. However, some of the reasons babies are born prematurely include:
problems with the cervix, when it is too weak to hold the weight of the baby and uterus so it starts to open prematurely (called cervical incompetence)
multiple pregnancy (twins or more)
the mother gets an infection
the mother has a medical condition that means the baby must be delivered early, such as pre-eclampsia
problems with the placenta such as placental insufficiency, placenta praevia, placenta accreta or placental abruption
preterm premature rupture of membranes, when the amniotic sac spontaneously ruptures
the mother has a health condition like diabetes
a history of premature birth
If you are less than 37 weeks pregnant and you experience any of the signs of premature labour, such as contractions, your waters breaking, bleeding, a 'show' of mucus from your vagina or a sudden decrease in your baby's movements, contact your doctor or nearest delivery suite immediately.
It may be possible to slow down or stop the labour. But each day the baby stays inside your womb, the greater their chance of survival.
In most cases labour starts by itself, and the signs will usually be the same as labour that starts at full term.
The signs of premature labour include:
pressure in the pelvis, as if the baby is pushing down
cramping in the lower part of the belly
diarrhoea, nausea or vomiting
constant lower back pain
a change in your vaginal discharge, or more discharge than normal
mucous, blood or fluid leaking from your vagina
waters breaking
regular contractions, or contractions that come more than 4 times an hour
baby's movements slowing down or stopping
Find out more about the signs of labour and what happens.
What should I do if I experience the signs of premature labour?
If you have any of the signs listed above, contact your midwife or doctor straight away.
If you are going to have your baby early, it's important to get help as soon as possible.
You should also contact your midwife or doctor if you experience swelling in your face, hands or feet, or double vision, blurred vision or other eye disturbances. These are signs of pre-eclampsia, which is a common cause of pre-term deliveries.
If you go into labour prematurely, you will need to be treated in a hospital that has facilities for the newborn, such as a neonatal intensive care unit (NICU) or special care nursery (SCN).
You can find your nearest suitable hospital on the Miracle Babies Foundation website.
How is a premature labour managed?
At the hospital, you will probably have a pelvic examination or an ultrasound. The medical team will check whether your cervix has started to open for labour and monitor the baby.
It is best for very premature babies to be born at a hospital that has an NICU. If the hospital where the baby is born does not have an NICU, you and your baby may be transferred to another hospital.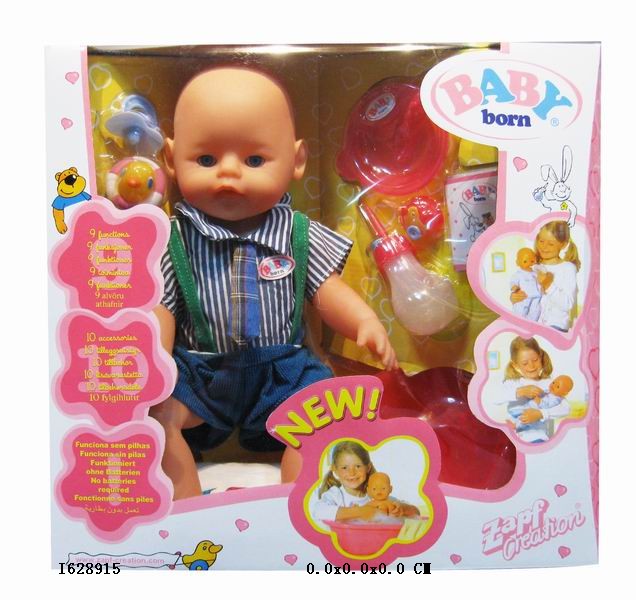 When you are in labour, you may be given medicines to stop the contractions for a while. This allows you to be transferred to another hospital if necessary. You may also receive injections of corticosteroids 12 to 24 hours before the birth. Steroids will reduce the risk of the baby suffering from the complications of being born very early (particularly breathing difficulties and bleeding).
Premature babies can be born very quickly. They will usually be born through the vagina. However, in some cases the doctor may decide it is safest to deliver the baby via caesarean. Your doctor will discuss this decision with you.
A medical team from the neonatal (newborn) unit will be there for the birth. As soon as your baby is born, they will care for the baby in your room, possibly using a neonatal (baby) resuscitation bed. The team will keep your baby warm and help them to breathe with an oxygen mask or breathing tube, and possibly medicine. Some babies need help to keep their heart beating with cardio-pulmonary resuscitation (CPR) or an injection of adrenalin.
Once your baby is stable, they may be transferred to the NICU or SCN.
Will I be able to hold my baby?
How soon you are able to hold your baby will depend on their medical condition. You may be able to hold them on the day they are born, but you might need to wait a few days or weeks until they are stable enough.
Holding you baby, known as kangaroo care, is important part of your baby's health and wellbeing, and the maternity staff will support you as soon as you are able.
Will I be able to feed my baby?
After your baby is born, you'll be asked to start expressing breastmilk. Maternity staff, lactation consultants and Australian Breastfeeding Association counsellors will help you. Breastmilk is full of antibodies and nutrients that will be very important for your baby's health and growth.
What will my premature baby look like?
Babies born at 36 to 37 weeks usually look like small full-term babies. Very premature babies will be small (perhaps fitting in your hand) and look very fragile.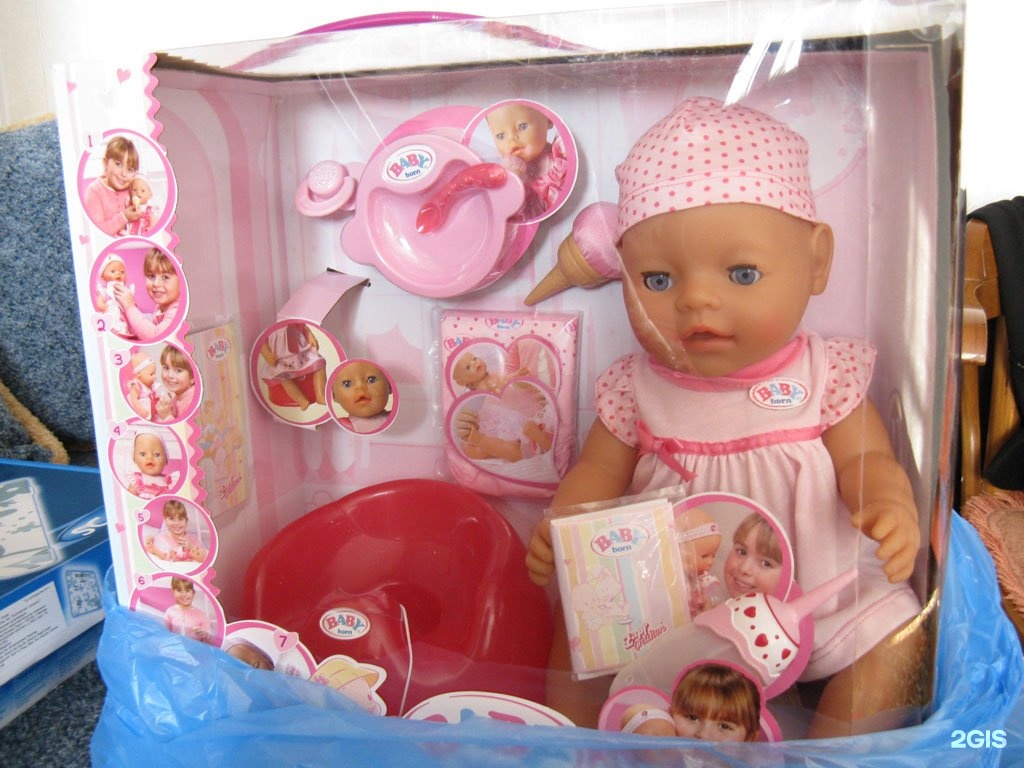 Skin: it might not be fully developed, and may appear shiny, translucent, dry or flaky. The baby may not have any fat under the skin to keep them warm.
Eyes: the eyelids of very premature babies may be fused shut at first. By 30 weeks they should be able to respond to different sights.
Immature development: your baby might not be able to regulate its body temperature, breathing or heart rate. They may twitch, become stiff or limp or be unable to stay alert.
Hair: your baby may have little hair on its head, but lots of soft body hair (called 'lanugo').
Genitals: the baby's genitals may be small and underdeveloped.
Will my premature baby's development be delayed?
Some common issues for premature babies include:
breathing problems
heart problems
problems in their digestive tract
jaundice
anaemia
infections
Most premature babies will develop normally, but they are at higher risk of developmental problems so will need regular health and development checks at the hospital or with a paediatrician.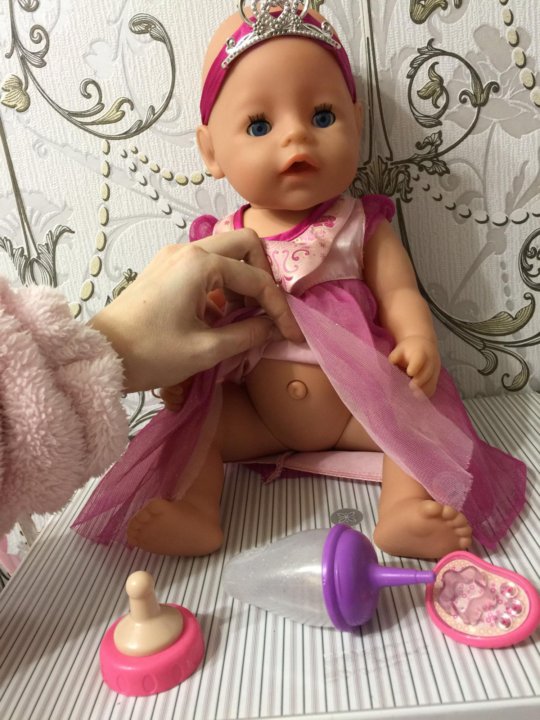 If you are worried about your child's development, talk to your doctor.
Problems that may occur later in children who were born prematurely include:
language delays
growth and movement problems
problems with teeth
problems with vision or hearing
thinking and learning difficulties
social and emotional problems
How do I calculate my baby's correct age?
When you're judging whether your premature baby is developing normally, it is important to understand their 'corrected age'.
The corrected age is your baby's chronological age minus the number of weeks or months they were born early. For example, a 6-month-old baby who was born 2 months early would have a corrected age of 4 months. That means they may only be doing the things that other 4-month-olds do. Most paediatricians recommend correcting age when assessing growth and development until your child is 2 years old.
When will my baby be able to come home?
The hospital will not send your baby home until they are confident both the baby and you are ready.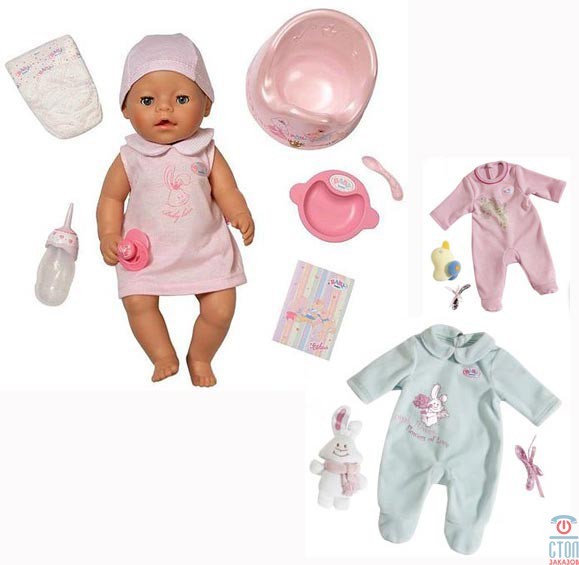 Staff will make sure you understand how to care for your baby at home. They will also show you how to use any equipment you may need.
You will need appointments to see a neonatologist (newborn baby doctor) or paediatrician. Your local child health nurse will also see you regularly.
It is normal to feel a little worried when you are looking after your baby yourself after so long in hospital. Take it slowly in a calm and quiet environment until you both get used to being at home.
Who can I talk to for advice and support?
If you need support, contact the Miracle Babies Foundation's 24-hour support line on 1300 622 243.
The Australian Breastfeeding Association can provide advice and support on feeding your baby on 1800 686 268.
Speak to a maternal child health nurse
Call Pregnancy, Birth and Baby to speak to a maternal child health nurse on 1800 882 436 or video call. Available 7am to midnight (AET), 7 days a week.
Sources:
Australian Institute of Health and Welfare (AIHW) (Mothers and babies), Raising Children Network (Premature labour, birth and babies), Raising Children Network (Your premature baby's appearance), Raising Children Network (Premature baby development concerns), Raising Children Network (Going home with your premature baby), Women's and Children's Health Network (Premature babies), NSW Pregnancy and Newborn Services Network (Birth before 32 weeks), Miracle Babies (What is prematurity?), Miracle Babies (Treatment of preterm labour), Queensland Government (Queensland Clinical Guidelines; Preterm labour and birth)

Learn more here about the development and quality assurance of healthdirect content.
Last reviewed: March 2020

Back To Top
Related pages
Neonatal intensive care unit (NICU)
Special care nursery (SCN)
What is kangaroo care?
Need more information?
Premature birth & premature babies | Raising Children Network
This essential guide for parents of premature babies covers gestational age, premature birth risk factors, premature labour and premature development.
Read more on raisingchildren.net.au website
Premature babies and birth | Raising Children Network
Premature babies are born before 37 weeks of pregnancy. Our essential guide covers premature birth, babies, development, NICU and more.
Read more on raisingchildren.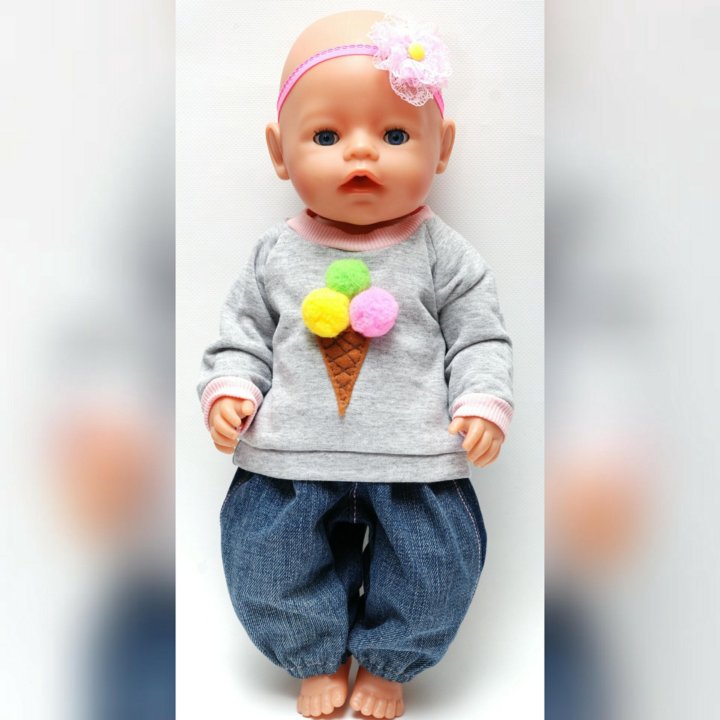 net.au website
Dads: premature birth and premature babies | Raising Children Network
After a premature birth, it can be hard for dads. Our dads guide to premature babies and birth covers feelings, bonding, and getting involved with your baby.
Read more on raisingchildren.net.au website
Bonding with premature babies in the NICU | Raising Children Network
For parents with premature babies in the NICU, bonding might seem hard. This guide explains how to use touch, song, play and daily care to bond with baby.
Read more on raisingchildren.net.au website
Premature birth: questions & checklist | Raising Children Network
Our checklist has answers to questions about premature birth and labour, covering where and how premature babies are born, and things to ask medical staff.
Read more on raisingchildren.net.au website
Premature birth: coping with your feelings | Raising Children Network
After a premature birth and while caring for a premature baby, it's normal to have powerful and mixed feelings. Here's how to cope with your feelings.
Read more on raisingchildren.net.au website
Breastfeeding your premature baby | Australian Breastfeeding Association
This article is based on our booklet 'Breastfeeding Your Premature Baby'. The booklet contains valuable information from research on breastfeeding premature infants, as well as experiences of other parents of premature babies to inform, reassure and encourage you. If your baby has been, or is about to be born prematurely, we recommend that you purchase the booklet, which will provide much more information to help you deal with the challenges of breastfeeding and parenting your baby.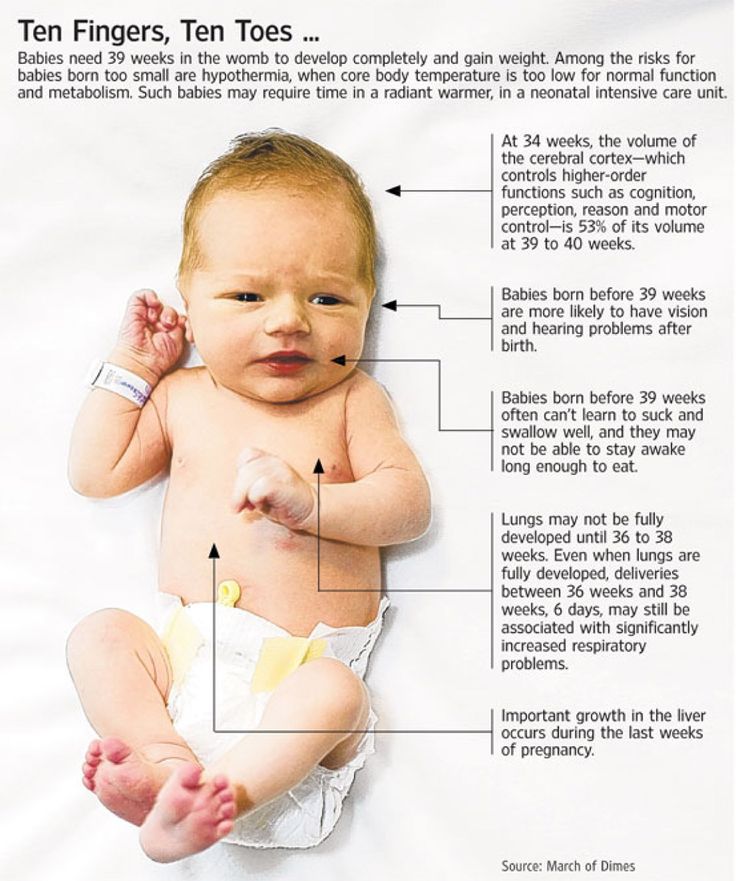 Read more on Australian Breastfeeding Association website
NICU: sleep & noise for premature babies | Raising Children Network
Noise in the neonatal intensive care unit (NICU) can affect how premature babies sleep. Here's how you and staff can help your premature baby sleep better.
Read more on raisingchildren.net.au website
Sleeping - Miracle Babies
A premature baby's success at sleeping is vitally important to their health and growth
Read more on Miracle Babies Foundation website
What is Prematurity? - Miracle Babies
Prematurity is the term used to describe when a baby is born early
Read more on Miracle Babies Foundation website
Disclaimer
Pregnancy, Birth and Baby is not responsible for the content and advertising on the external website you are now entering.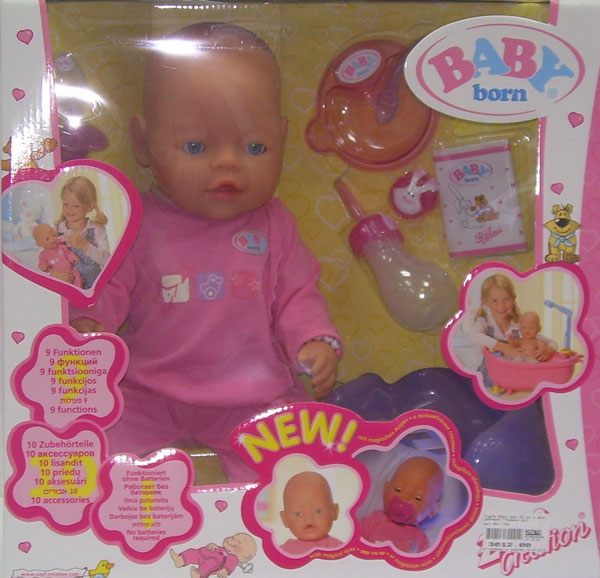 OK

Need further advice or guidance from our maternal child health nurses?

1800 882 436

Video call
Contact us
About us
A-Z topics
Symptom Checker
Service Finder
Linking to us
Information partners
Terms of use
Privacy
Pregnancy, Birth and Baby is funded by the Australian Government and operated by Healthdirect Australia.
Pregnancy, Birth and Baby is provided on behalf of the Department of Health
Pregnancy, Birth and Baby's information and advice are developed and managed within a rigorous clinical governance framework. This website is certified by the Health On The Net (HON) foundation, the standard for trustworthy health information.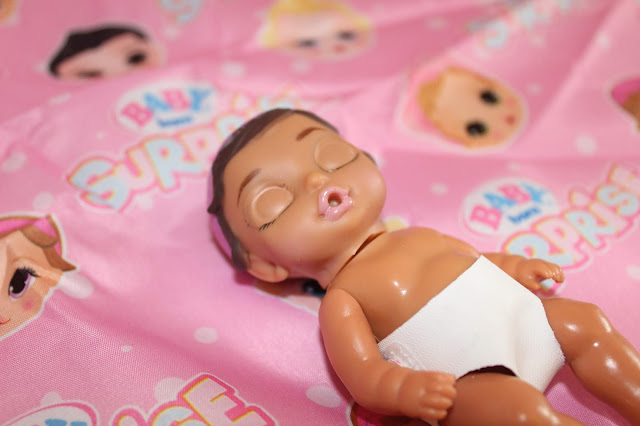 This site is protected by reCAPTCHA and the Google Privacy Policy and Terms of Service apply.
This information is for your general information and use only and is not intended to be used as medical advice and should not be used to diagnose, treat, cure or prevent any medical condition, nor should it be used for therapeutic purposes.
The information is not a substitute for independent professional advice and should not be used as an alternative to professional health care. If you have a particular medical problem, please consult a healthcare professional.
Except as permitted under the Copyright Act 1968, this publication or any part of it may not be reproduced, altered, adapted, stored and/or distributed in any form or by any means without the prior written permission of Healthdirect Australia.
Support this browser is being discontinued for Pregnancy, Birth and Baby
Support for this browser is being discontinued for this site
Internet Explorer 11 and lower
We currently support Microsoft Edge, Chrome, Firefox and Safari.
For more information, please visit the links below:
Chrome by Google
Firefox by Mozilla
Microsoft Edge
Safari by Apple
You are welcome to continue browsing this site with this browser. Some features, tools or interaction may not work correctly.
Your baby was born prematurely | Regional Perinatal Center
Premature babies
If your baby is born too early, the joy of having a baby can be overshadowed by health concerns and thoughts about the possible consequences.
Instead of returning home with the baby, holding him and caressing him, you will have to stay in the department, learn to cope with the fear of touching the baby, realize the need for treatment and various manipulations, get used to the complex equipment that surrounds him.
In this situation, not only your baby needs help, you need it too! The best assistants are your loved ones, their love and care, as well as professional advice and recommendations from doctors and psychologists.
This section of articles will help you improve your knowledge of preterm infant care, development and nutrition.
Your help for the baby
Previously, parents were often not allowed into the neonatal unit and, especially, into the intensive care unit because of the fear of infection of the baby, but now the contact of the parent with the child is recognized as desirable and is prohibited only in exceptional cases (for example, if parents have acute infections)
Close communication between you and your baby is very important from the first days of his life. Even very immature premature babies recognize the voices and feel the touch of their parents.
The newborn needs this contact. Studies have shown that it greatly contributes to the faster adaptation of an immature child to new conditions and the stabilization of his condition. The baby's resistance to therapy increases, he absorbs large amounts of food and quickly begins to suck on his own.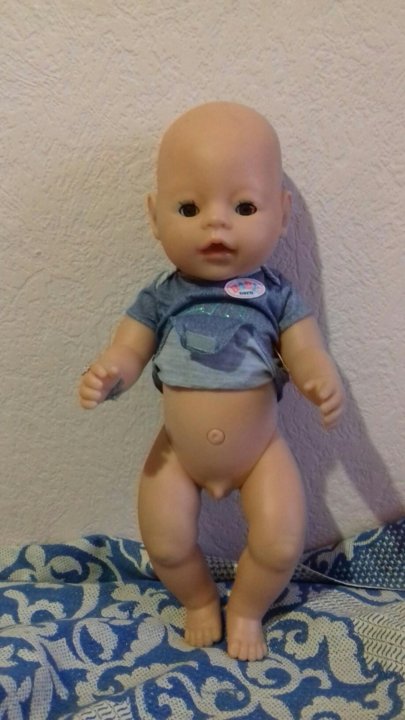 Contact with the child is important for parents. Taking part in the care of the baby, they feel their involvement in what is happening and quickly get used to a new role, especially when they see how he reacts to their presence.
By constantly and attentively observing the baby, parents can notice the smallest changes in his condition before others. In addition, communication in the hospital is a good practice that will undoubtedly come in handy after discharge. For parents, early physical contact with the baby is very valuable, because it allows them to feel him, despite the incubator and other obstacles, and show him their love.
Treatment in the neonatal intensive care unit requires parents to have full confidence in all medical staff.
Nursing premature babies in the hospital
Many premature babies cannot breathe, suckle and regulate their body temperature sufficiently after birth. Only in the last weeks of pregnancy is the maturation of the lungs, gastrointestinal tract, kidneys, brain, which regulates and coordinates the work of all organs and systems.
Fluid loss due to the immaturity of the skin of premature babies and the insufficiency of thermoregulation processes require constant attention. Modern approaches focused on nursing premature babies help to cope with these problems.
Heat regulation incubator
Premature babies are very susceptible to temperature fluctuations. At the same time, clothing can interfere with the monitoring of the baby's condition and its treatment. That is why an incubator is used to provide the conditions necessary for premature babies. It maintains a certain temperature and humidity, which change as the child grows. When the body weight of a premature infant reaches 1500-1700 g, he can be transferred to a heated bed, and after reaching a weight of 2000, most premature babies can do without this support. There are no strict rules here: when nursing children with low body weight, doctors are guided by the severity of the condition of each premature baby and its degree of maturity.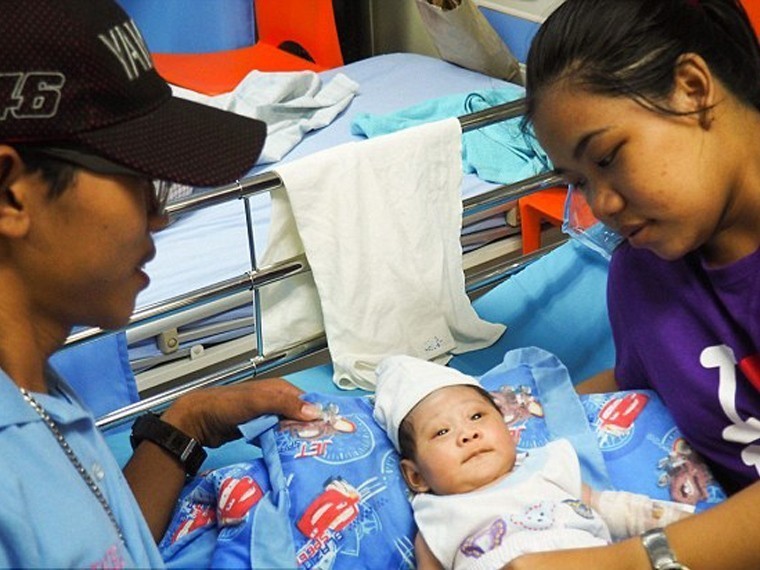 In incubators, very young premature babies are placed in special "nests" - soft hemispheres in which the baby feels comfortable and assumes a position close to intrauterine. It must be protected from bright lights and loud noises. For this purpose, special screens and coatings are used.
Critical treatments during the first days of life of premature babies with low and very low birth weight:
Use of an incubator or heated bed.
Oxygen supply for respiratory support.
If necessary, artificial ventilation of the lungs or breathing using the CPAP system.
Intravenous administration of various drugs and fluids.
Carrying out parenteral nutrition with solutions of amino acids, glucose and fat emulsions.
Don't worry: not all premature babies need such extensive treatment!
Mechanical ventilation and CPAP for respiratory support
When it comes to nursing, oxygen supply is of the utmost importance for premature babies.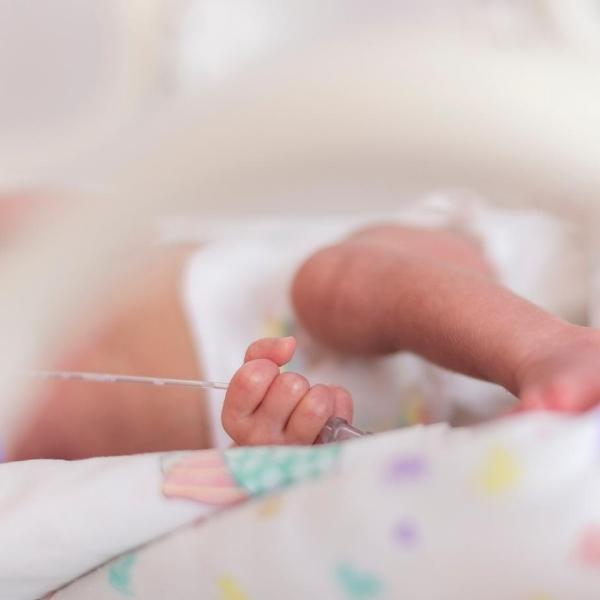 In a child born before the 34-35th week of pregnancy, the ability of the lungs to work independently is not yet sufficiently developed. The use of a constant flow of air with oxygen, which maintains a positive airway pressure (CPAP), leads to an increase in blood oxygen saturation.
This new method made it possible for the majority of even very immature children to do without mechanical ventilation. The need for intubation of children has disappeared: during treatment with CPAP, oxygen is supplied through short tubes - cannulas that are inserted into the nasal passages. CPAP or mechanical ventilation is continued until the lungs can function at full capacity on their own.
In order for the lungs to expand and remain in such a state in the future, a surfactant is needed - a substance that lines the alveoli from the inside and reduces surface tension. Surfactant is produced in sufficient quantities starting from the 34-35th week of pregnancy. Basically, it is by this time that the formation of the lungs is completed.
If the baby was born earlier, modern technologies allow the introduction of surfactant into the lungs of premature babies immediately after their birth.
Parenteral nutrition - administering nutrient solutions by vein
Premature babies, especially those born weighing less than 1500 g, are not able to get and absorb enough nutrients, even when fed through a tube. For the rapid growth of the baby, a large amount of nutrition is needed, and the size of the stomach is still very small, and the activity of digestive enzymes is also reduced. Therefore, such children are given parenteral nutrition.
Special nutrients are injected into a vein using infusion pumps that deliver solutions slowly at a predetermined rate. In this case, amino acids necessary for building proteins, fat emulsions and glucose, which are sources of energy, are used. These substances are also used for the synthesis of a number of hormones, enzymes and other biologically active substances.
Additionally, minerals and vitamins are introduced.
Gradually, the volume of enteral nutrition increases, and parenteral nutrition decreases until it is completely canceled.
Premature infants with gastrointestinal disease require parenteral nutrition for a longer period of time.
By the time your grown baby is discharged from the hospital, everything should be well prepared at home. And this applies not only to the environment, clothes and means of caring for the child.
All family members must be ready to receive the baby. Of course, the main care will fall on the shoulders of the parents. Although you have already gained some experience in the hospital, it is important to feel the support of others, especially in the early days.
Older children can also help. The discharge of your baby is a great joy that you want to share with all your relatives.
While you are getting used to your new role, it is important that nothing distracts you from communicating with your child.
Now all the care and responsibility for the baby lies entirely with you. Everything you need to take care of him should be at hand.
Preparing for discharge from the hospital
Before discharge, you must make sure that:
Prepared the crib, bath for bathing and a place for changing clothes, preferably a changing table. A crib should be placed in the parents' bedroom, the child should not be left alone even at night. A stroller is also required. you have baby milk that was recommended by the doctor before discharge (if the child is on mixed or artificial feeding). As a rule, this is a specialized medical product. You need a certain number of small bottles and teats of the appropriate size, as well as a sterilizer. All premature babies will need pacifiers.
You have fully mastered breastfeeding or bottle feeding.
If your baby is not suckling all the required amount of milk from the breast and is supplementing from a bottle, you have purchased a breast pump that you have learned to use; you may also need it if you have a lot of breast milk.
You have asked your doctor how often your child's weight should be monitored.
If your baby still needs medication, you have the required amount at home. And you know exactly how and when to give them to your child.
You know which warning signs to look out for.
After the baby is discharged, a pediatrician and a neonatologist will look after the baby, to whom you will give the discharge summary from the hospital.
You know how the hospital from which your child is being discharged will provide follow-up care after discharge.
You know which specialists and how often should examine your baby (oculist, neuropathologist, etc.).
All the emergency phone numbers you need are at your fingertips.
When can a child go home
This question is very difficult to answer because all children are different. The stay in the hospital can last from 6 days to 6 months, depending on the degree of prematurity of the child, the severity of his condition, as well as the presence of certain complications.
Of course, all parents look forward to the moment when the baby can be brought home. Long-term nursing of a premature baby is often a difficult test for you. But we must not forget that safety comes first, and the baby can be discharged home only when the doctors are confident in the stability of his condition. It is certainly in your interest as well.
The rate of increase in body weight and length
Weight gain is the main indicator of the growth of the baby and the adequacy of the treatment. The weight of the child, especially in the first days and weeks of life, is influenced by a number of factors: the presence of milk in the stomach (immediately after feeding), the time of bowel movement, the degree of filling of the bladder, the presence of edema. Therefore, if an edematous child does not gain weight for several days, and perhaps even loses it, do not worry. It should be remembered that children grow unevenly and periods of high weight gain alternate with lower ones.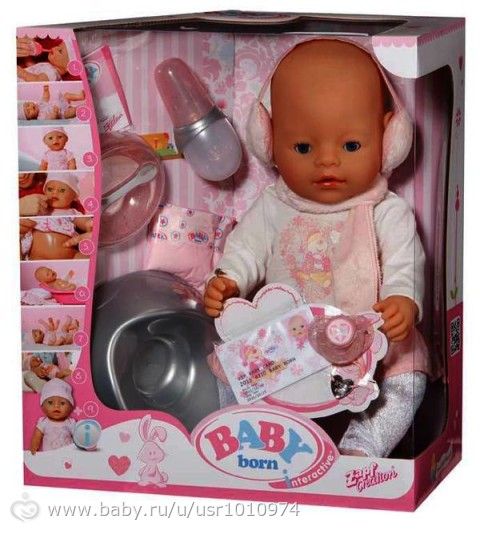 It is better to focus not on weight gain per day, but on the dynamics of this indicator over several days or a week.
It is currently accepted that in the interval corresponding to 28-34 weeks of pregnancy, the normal weight gain of the child is 16-20 g/kg per day. Then it is reduced to 15 g/kg.
It is also important to take into account the rate of increase in body length. With malnutrition, at first the child gains less weight (or even loses it), and with a more pronounced deficiency of nutrients, his growth is also disturbed.
The weight must not only increase at a certain rate, but must also correspond to the length of the baby. An important parameter characterizing the development of the baby is an increase in the circumference of the head. The brain most actively increases in size during the first 12–18 months of life. But an excessively rapid increase in head circumference, as well as a slowdown in its increase, indicate neurological disorders.
A premature baby can be discharged from the hospital if:
he is able to independently maintain the required body temperature;
does not need breathing support and constant monitoring of the work of the respiratory and cardiovascular systems;
can suck out the required amount of nutrition on its own;
does not need round-the-clock monitoring and frequent determination of biochemical or other indicators;
supportive care can be provided at home;
he will be under the supervision of a local pediatrician and neonatologist at the place of residence.
The decision to discharge home is made for each patient individually. In addition to the state of health of the baby, the degree of preparedness of parents, their ability to provide high-level care for a premature baby is also taken into account.
Feeding a premature baby after discharge
Breastfeeding is the ideal way to feed premature babies.
However, if the baby was born much prematurely and his birth weight did not exceed 1800-2000 g, his high nutritional requirements cannot be met by breastfeeding. The growth rate will be insufficient. Moreover, over time, the content of many nutrients, including protein, in milk decreases. And it is the main material for building organs, and primarily brain tissue. Therefore, proteins must be supplied to the body of a premature infant in the optimal amount.
In addition, premature babies have a significantly increased need for calcium and phosphorus, which are essential for bone formation.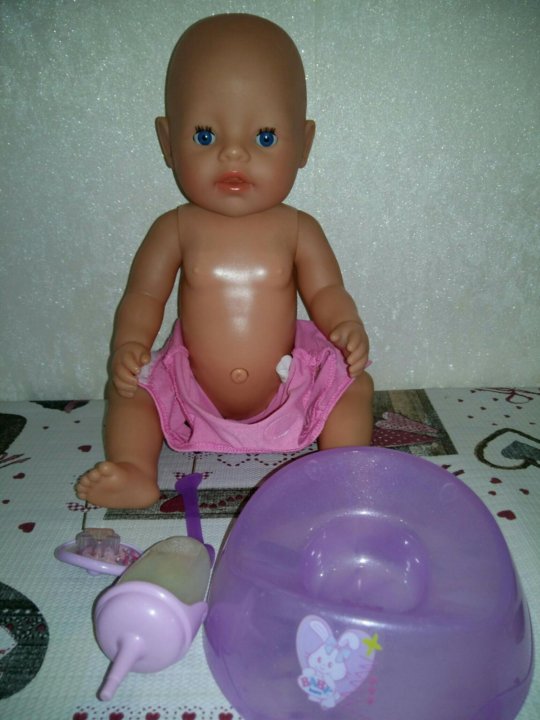 In order for the baby's nutrition to be complete even after being discharged from the hospital, special additives - "enrichers" are introduced into breast milk in a certain amount, already less than in the hospital. They make up for the lack of protein in it, as well as some vitamins and minerals. As a result, the child receives them in the optimal amount. The duration of their use will be determined by your doctor. If there is not enough milk or it does not exist at all, children born prematurely should be transferred to artificial feeding. Complementary feeding of premature babies is carried out with special children's dairy products designed for children with low birth weight. This baby milk is ideally suited to both the ability of immature children to digest and assimilate nutrients, and their needs.
Premature infant milk contains more protein, fat and carbohydrates than term infant milk, resulting in a higher calorie content. In specialized baby milk, the concentration of many minerals is higher, especially iron, zinc, calcium, phosphorus, as well as vitamins, including vitamin D.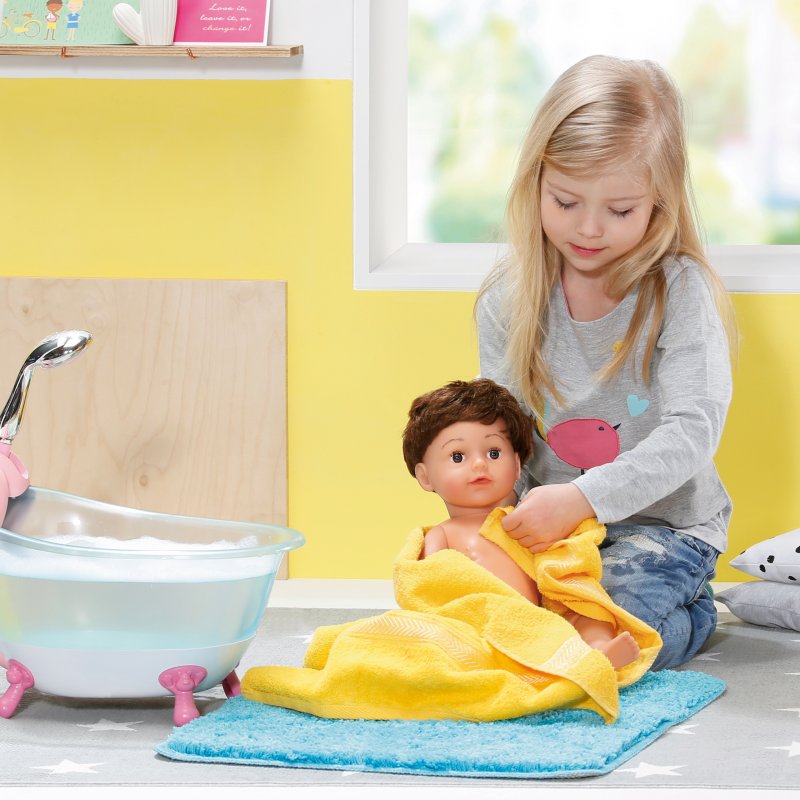 Long-chain polyunsaturated fatty acids of the Omega-3 and Omega-6 classes are introduced into such products, which are necessary for proper development of the brain and organ of vision, as well as nucleotides that contribute to the optimal development of immunity. However, when the child reaches a certain weight (2000-2500 g), you should gradually switch to feeding with standard baby milk, but not completely. Specialized baby milk can be present in the diet of a premature baby for several months. This time, as well as the volume of the product, will be determined by the doctor. He will answer all your questions about how to feed your baby.
At present, specialized children's dairy products have been developed and are being used to feed premature babies after discharge from the hospital. In its composition, it occupies an intermediate position between a specialized product for premature babies and regular baby milk. Your baby will be transferred to such baby milk while still in the hospital.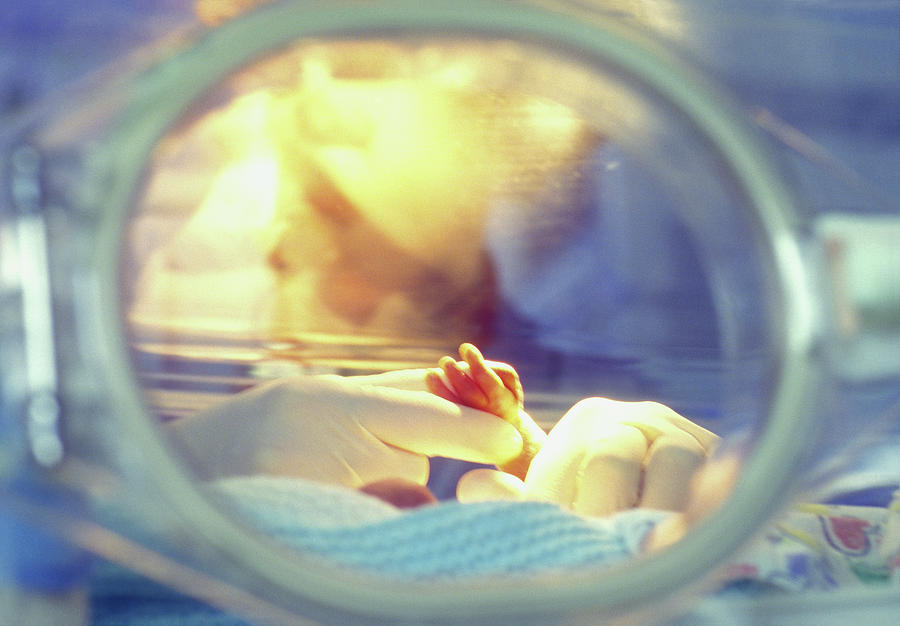 You will continue to give it to your child at home, and the doctor, watching him, will tell you when it will be possible to switch to regular standard baby milk. If the baby was born with a very low body weight or is not gaining weight well, special baby milk can be used for a long time - up to 4 months, 6 or even 9months. The beneficial effect of such children's dairy products on the growth and development of the child has been proven in scientific studies.
Feeding needs for premature babies
Higher caloric intake because they need to gain weight faster than term babies.
More protein as premature babies grow faster.
More calcium and phosphorus for bone building.
More trace elements and vitamins for growth and development.
A premature baby grows faster than a term baby. Nutrition for such children is calculated taking into account body weight at birth, the age of the baby and its growth rate. As a rule, the calorie content of the daily diet is about 120-130 calories per 1 kg of body weight.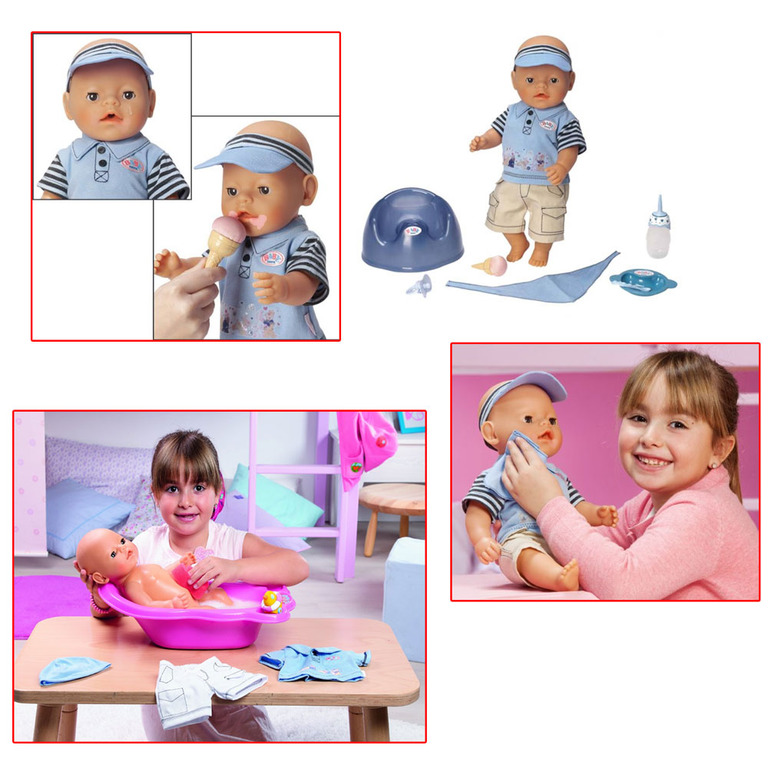 It is very important that your baby continues to gain weight quickly and grow in length after discharge. To do this, feeding premature babies must be carried out using a specialized fortified diet prescribed by a doctor.
How it works. Nursing premature babies in Voronezh. Latest news from Voronezh and the region
The Voronezh Perinatal Center celebrated the Day of the White Petals for the seventh time, timed to coincide with the International Day of Premature Babies - November 17th. In the perinatal center, about 400 babies are born prematurely per year, which is more than 62% of all premature babies in the region. The specialists of the perinatal center told about how the "hurry-ups" are nursed.
Which newborns are considered premature?
Normal pregnancy lasts 38-40 weeks. Babies born between the 22nd week and the end of the 37th week are considered premature. In 2012, Russia switched to live birth criteria approved by the World Health Organization.
According to these parameters, a premature newborn weighs at least 500 g. If its weight is even lower, it is considered a fetus.
- Babies born prematurely are divided into several groups: with a birth weight of less than a kilogram (extremely low birth weight), from 1 to 1.5 kg (very low birth weight) and more than 1.5 kg (low birth weight ). Powerful resuscitation allows us to nurse children from 500 g, - said Sergey Khots, Deputy Chief Physician for Obstetrics and Gynecology of the Voronezh Perinatal Center.
Every year, about a hundred babies weighing less than a kilogram are nursed in the perinatal center, and in just eight years of the center's operation, about 600 of them were born.
What is the reason for premature birth?
There are many reasons: it can be stress, hormonal disorders, problems with the placenta, and intrauterine infection.
- Unfortunately, not only in the Voronezh region, but in Russia as a whole, the number of preterm births is not decreasing.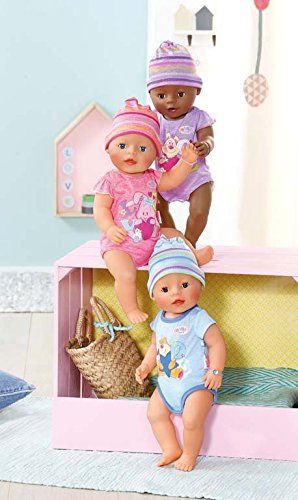 This is a world-class problem: in the world, premature births are 5-10%. During pregnancy, the load on the mother's body increases, all chronic diseases of the cardiovascular system, kidneys, and endocrine system become aggravated. Therefore, I would like to wish future parents during pregnancy planning to undergo a thorough examination for the so-called dormant infections and somatic pathologies, - said Sergey Khots.
Experts noted that the thesis that premature babies are born more often in dysfunctional families is incorrect. On the contrary, this can happen in a prosperous family, where parents are very much looking forward to the child and during pregnancy the expectant mother has high anxiety.
How are premature babies different from normal newborns?
There are external signs: height and weight are below normal, the head looks larger in relation to the body, the navel is low, the fontanel on the back of the head is open, nails are not developed, thin skin.
But the main problem is the immaturity of all organs and systems. Premature babies retain heat worse, have reduced muscle tone, may have breathing problems, and have an absent or weak sucking reflex.
How are premature babies cared for?
If a newborn has breathing problems, they are referred to the intensive care unit. The baby is placed in a high-tech incubator, where the intrauterine environment is recreated with maximum accuracy: a certain temperature and humidity are maintained, and there is the possibility of additional oxygen supplementation. The incubators are equipped with artificial respiration apparatuses and even scales, so that it was possible to weigh the baby without taking it out again and without disturbing it.
Newborns are protected from stress, so the intensive care unit is kept quiet, no high heels are allowed here, bright lights are prohibited.
– We placed twins, brother and sister weighing 800 g each in one incubator: they feel the presence of each other, and this helps them to survive.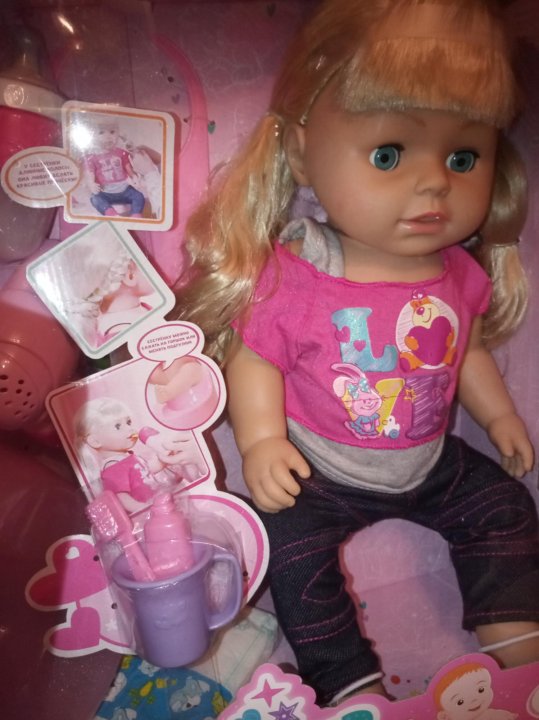 They were born at 24 weeks with a weight of 700 g. The boy is breathing on his own, the girl is still using a ventilator. The kids are conscious, there are no neurological abnormalities at the moment. They have every chance for a full life, but they must go through all stages of development. It's just that in this case it doesn't happen in utero," said Konstantin Panichev, head of the neonatal intensive care unit of the perinatal center.
An important part of the care of premature babies is developmental care. The babies lie in the so-called nests, the babies are wearing warm hats and socks made of pure wool, which are knitted by both mothers and voluntary helpers. In addition to tiny clothes, toys are knitted for babies - octopuses with long tentacles, carrots with tops. As it turned out, such objects also help to recreate the intrauterine environment: by squeezing all these ropes in the handles, babies seem to sort out the umbilical cord and feel calmer, natural wool activates receptors and improves blood circulation.
If there are no signs of an infectious process and the baby no longer needs oxygen, he is transferred from intensive care to the second stage of nursing. There, the kids also lie in incubators, but no longer equipped with ventilators. However, the desired temperature and humidity are maintained there. Then the child is sent to the ward of joint stay with the mother.
How are premature babies fed?
The best food for all babies is breast milk. It contains all the nutrients a newborn needs in an easily digestible form and antibodies that protect against infections. Mothers express milk, and babies in intensive care are fed it through special small nipples. If necessary, milk is enriched with trace elements. Also, children can receive additional food through a tube or intravenously.
Are mothers admitted to intensive care?
Parents can visit their children in intensive care at any time, but they are usually asked to schedule visits so they do not overlap with procedures.
Each room has a chair where the mother can sit and lay the baby on her chest, skin to skin. This method called "kangaroo" strengthens the bond between mother and child, calms the baby and helps him develop better.
Olga escorts her older child to school every morning and hurries to the perinatal center to her daughter Stephanie. The baby was born with a weight of 875 g, but from the date of birth - October 3 - she actually doubled her weight. She has already been transferred to the second stage of nursing.
– Tactile contact is very important. Doctors say so, but I myself see that the child behaves in a completely different way when you touch her. My daughter takes my hand and smiles. She even feels an emotional state, so you can't come to her in a bad mood, "Olga said.
What health complications threaten premature babies?
There is a whole group of special diseases of premature babies. It can be anemia, rickets, osteopenia - diseases that are not characteristic of ordinary newborns.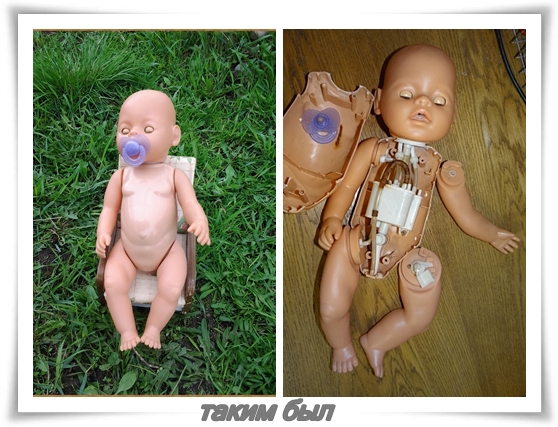 – For example, where does anemia come from? The laying of iron in the baby's liver occurs in the third trimester from the mother, and if he was born earlier, he does not have this depot. Osteopenia is a metabolic bone disease because premature babies lack calcium and phosphorus. Prematurity is also a risk factor for the development of neurological disorders. Chronic lung diseases, serious vision problems are possible. But the creation of conditions for the intrauterine environment for "hurry-ups" and special therapy make it possible to carry out prevention and prevent the development of diseases. Fortunately, nursing technologies and, accordingly, the prognosis of premature babies are improving every year, and most children born prematurely go to school with their peers, - said the chief neonatologist of the Voronezh region, Lyudmila Ippolitova.
What do the parents of "hurry-ups" learn?
The school for such parents was opened in 2018. Doctors and nurses tell mothers and fathers in detail about the condition of their children, about the therapy they receive, about the intricacies of nursing and rehabilitation, and about breastfeeding.
Moms share their happy stories on the hurry.36 website and support parents who are at the beginning of this journey.
– Parents who have gone through this school are calmer, they become one team with the medical staff and help specialists take care of their children at all stages. First, the issue of life and death is decided, then - the quality of life. Although we officially created the school last year, we have been conducting classes for about three years now and noticed that during this time the number of divorces in families of premature babies has decreased three times. After all, the birth of such a baby is a great physical and moral burden, and often dad leaves the family, unable to withstand this burden. And here many dads come to classes even without their mothers, giving them a rest, and asking how they can help. When we began to conduct such classes also in the ward of pathologies, where women enter with the threat of termination of pregnancy, we noticed that there were fewer premature births: the expectant mother received information, calmed down, and the pregnancy was preserved, - said Lyudmila Ippolitova.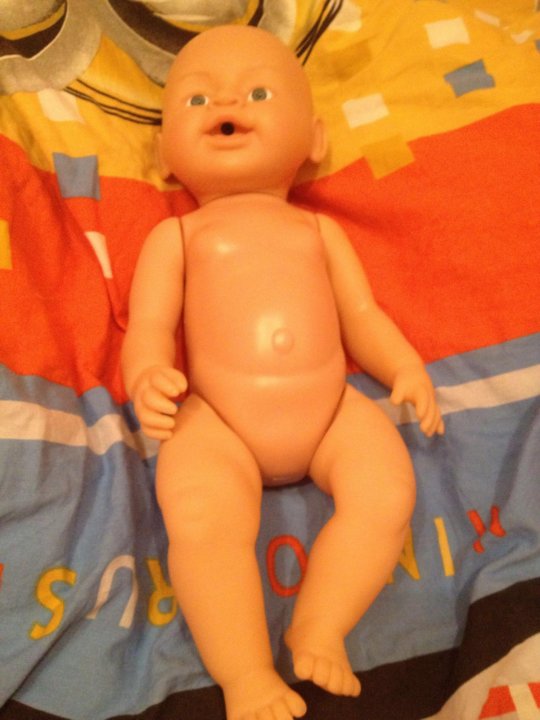 Stories about babies born in the perinatal center
Three years ago, triplets were born to Natalia. Stephanie, Veronica and Arina. One girl weighed 1.8 kg, two - 1.4 kg each.
- They were nursed for a month, they gained weight well. Particular attention was paid also because it is triplets. Now the girls are three years old, they have no health problems, - Natalya shared.
The daughter of Marina and Sergey was born at the 25th week and at that time was the smallest newborn in the perinatal center: she weighed only 550 g.
- She had a cerebral hemorrhage, neurological problems. With such diagnoses, only 25% of children survive. But after a month spent in intensive care, the daughter's condition stabilized, and after two she began to breathe on her own. At the age of two, she was removed from the register of a neurologist, - said the mother.
Sergei was the first to see his daughter 20 minutes after the birth, at which time Marina was still under anesthesia after the operation.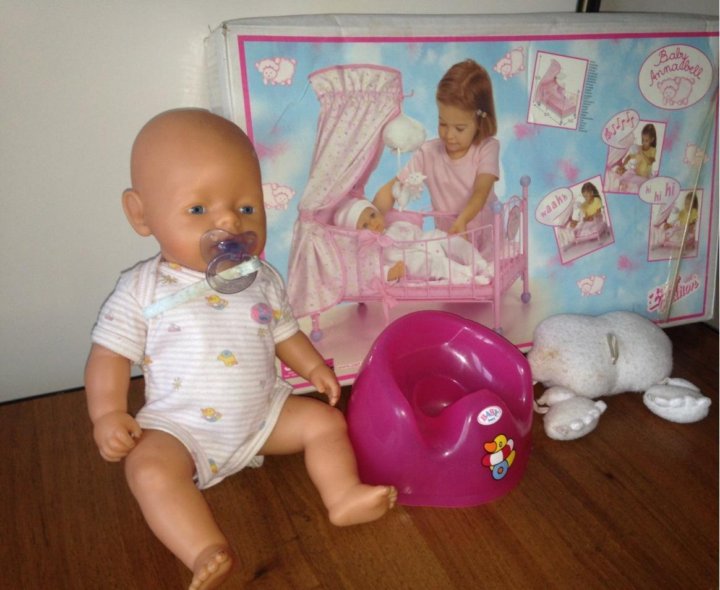 – It was scary! he admitted. - But the doctors are great, all the time they morally supported us. Two months later, I took my daughter in my arms for the first time.
In a year, the "smallest girl" weighed only 7 kg. Now she is five years old, she goes to kindergarten and, as her mother says, she is no longer even the smallest in the group.
– My daughter attends a speech therapy kindergarten. She is good at English. But now there is a preparation for school, the doctors advised not to overstrain with additional classes. And in the future we plan to sign up for a wrestling: a girl should be able to stand up for herself! Marina said.
Anastasia saw her son only on the third day after birth, when his condition improved slightly. The baby was born weighing 1650 g, 48 cm tall, he did not breathe on his own.
– The doctors didn't give any predictions, you just had to wait. I expressed milk, fed starting with 2 ml - first through a tube, then I learned it myself.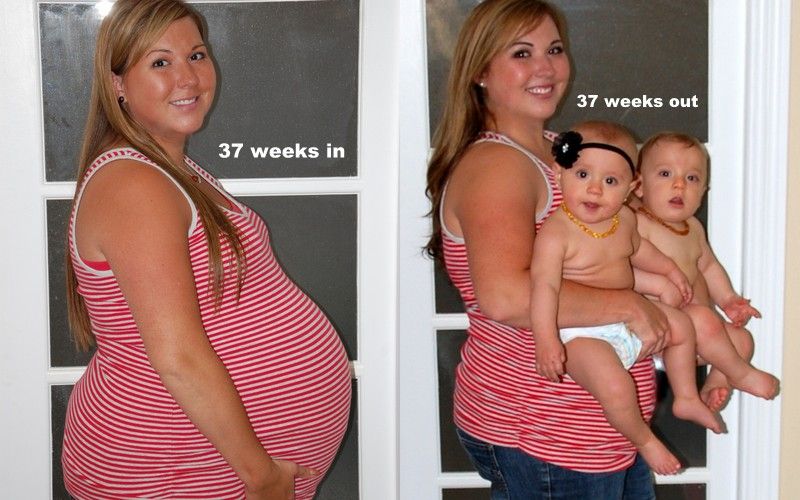 For a month we lived in a state of uncertainty. Fedor was discharged at the age of one and a half months with a weight of 3 kg. Now he is five years old. He is dancing. Not everything works out yet, but he tries very hard. He enjoys music and interacting with children. We come to the holiday of white petals every year, we correspond with whom we were lying together, we communicate with doctors.
Lily had a difficult pregnancy, and then she went into premature labor.
Lilya:
– I myself work in a perinatal center and I know that you can trust our specialists. But she still suffered a lot. The daughter was born at the beginning of the 32nd week, weight 1660. She spent five days in intensive care, breathing with the help of a ventilator, but thanks to our specialists everything worked out. We were transferred to the second stage of nursing, we began to gain weight while breastfeeding and were discharged from 2200. Now Latika is one year old, she is very inquisitive, she is interested in everything, especially technology.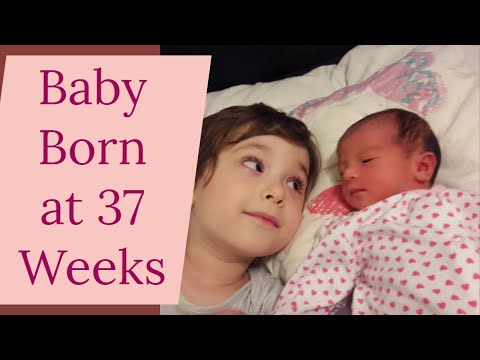 It was impossible to tear her away from the ultrasound machine, she kept trying to pull out the sensors. Probably a doctor!
Yana:
- Alice's weight was 1270 g. She spent five days in intensive care. A month later, we were discharged with a weight of 2050. Many thanks to all the doctors who support these babies! Now Alice is one and a half years old, she is a mobile, cheerful girl, developing like a normal child.
Maria:
- Sergey was born on March 8 at six months old, weighing 1120 g. The day before, he stopped moving, I went for an ultrasound - they told me to lie down for preservation. And in the perinatal center, she was immediately sent to the operating table. The baby had a one on the Apgar scale (a system for quickly assessing the condition of a newborn, a result from seven to ten points is considered good. - Note RIA Voronezh ), he did not breathe, lived on a ventilator for 49 days, spent two and a half months in intensive care.