Early pregnancy food aversions
Causes, Common Aversions, and Coping
Food Aversion in Pregnancy: Causes, Common Aversions, and Coping

Medically reviewed by Debra Sullivan, Ph.D., MSN, R.N., CNE, COI — By Lisa C. Baker on December 18, 2018

What is a food aversion?

Sending your partner out on a midnight ice cream run? Grabbing a jar of pickles for breakfast? Food cravings are so expected during pregnancy, they're a familiar cliché.

But what about food aversions? If you were expecting to want to eat everything in sight while pregnant, then your sudden hatred of what used to be your favorite snack might take you by surprise.

Here's why you can't eat some things you used to love and how you can cope with food aversions during pregnancy.

What causes food aversions during pregnancy?

Food aversions, like cravings, are possibly caused by the hormonal changes of pregnancy. The amount of human chorionic gonadotropin (hCG), the hormone that triggered your positive pregnancy test, doubles every few days during your first trimester.
HCG levels peak and level off at around week 11 of pregnancy. Up to that point, the rapidly rising levels may be behind symptoms such as nausea, cravings, and food aversions. However, your hormones will continue to affect your appetite throughout pregnancy.
Your food aversions could also be associated with your morning sickness. This could be because both are caused by hCG. However, it could also be because you associate morning sickness with the foods you're eating at the time.
According to the Mayo Clinic, nausea and food aversions can both be early symptoms of pregnancy, which continue into the first trimester. These early symptoms sometimes even last throughout pregnancy.
What the research says
A literature review published in Frontiers in Psychology suggests that nausea and food aversions may be related when they occur during pregnancy. The study's authors emphasized that this conclusion is largely based on dated studies, and more research is needed.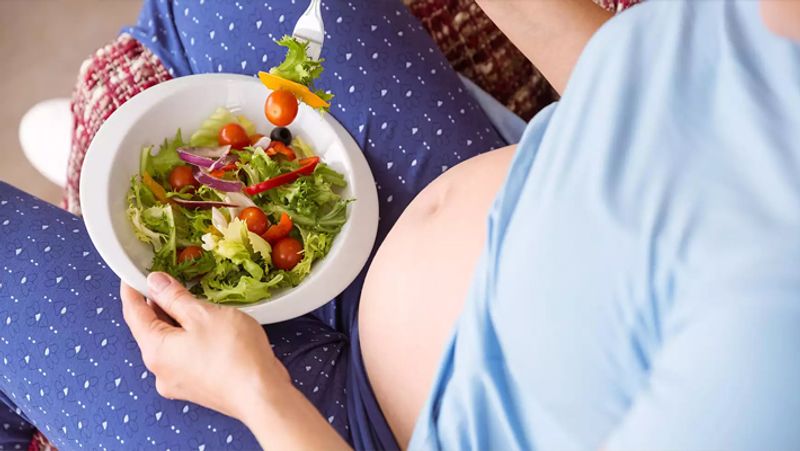 A review of literature in the Journal of Food and Nutrition Research asserted a relationship between food aversions and both nausea and vomiting during pregnancy.
The researchers suggested that this relationship may be caused by a bodily mechanism that protects against potentially harmful elements in certain foods. The relationship may also be the result of complex cultural and psychological reasons.
When are food aversions most likely to occur?
You're most likely to experience food aversions during the first trimester. However, you can experience food aversions at any point during pregnancy. New aversions can also develop at any time during your pregnancy.
Most of the time, food aversions will disappear after your baby arrives. It's also possible for aversions to continue indefinitely.
What are common food aversions during pregnancy?
During pregnancy, you can experience an aversion or a craving for any food. It's even possible to have an aversion toward a specific food at one point during your pregnancy and to crave the same food later.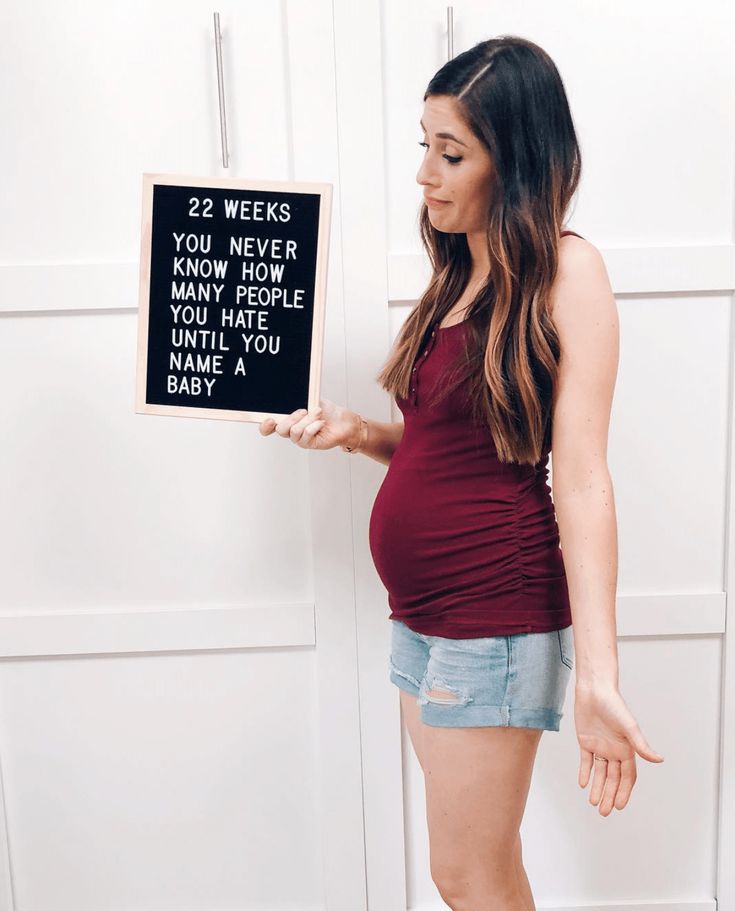 However, the most common aversions are toward foods with strong smells.
Common pregnancy aversions include:
meat
eggs
milk
onions
garlic
tea and coffee
spicy foods
Some pregnant women also crave the foods listed above. Which foods you hate — or crave — during pregnancy aren't necessarily related to your pre-pregnancy diet.
As pregnancy is wreaking havoc on your hormones, it's common to want to eat something you used to dislike and to hate foods you used to love.
How can you cope with food aversions during pregnancy?
In most cases, it's healthy to listen to your body during pregnancy. This means that it's fine to avoid your aversions and eat the foods you crave — in moderation. Try not to overdo it.
A study in the journal Appetite found that giving in to cravings in a big way during pregnancy is associated with excessive weight gain.
If your aversions include foods that are important during pregnancy, make sure you're getting those nutrients in other ways.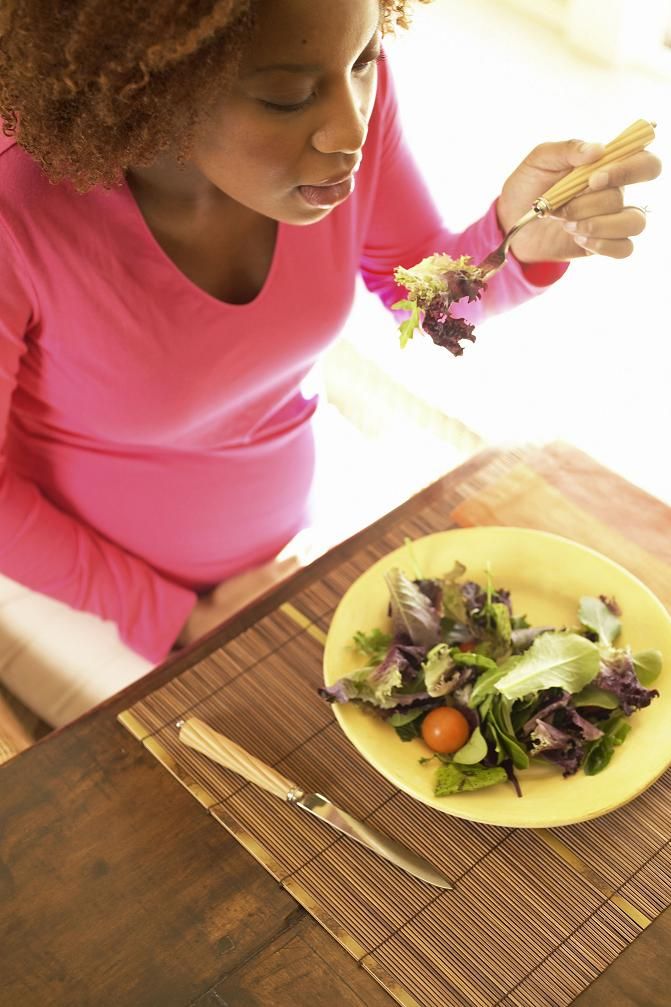 For example, if you have an aversion to meat, eat plenty of other high-protein foods such as nuts and beans.
You can also get around aversions by "hiding" the food that you don't want in other foods. For example, if salads make you feel sick, try putting your leafy greens in a fruit smoothie. There you won't notice the taste or texture.
What is the takeaway?
Both food aversions and cravings are normal during pregnancy, so you usually don't need to be concerned. However, if you're unable to eat most foods, it could affect your baby's growth. If this is the case, discuss weight gain with your doctor.
During pregnancy, food aversions are sometimes accompanied by cravings for ice or other nonfoods.
It's possible for pregnant women to crave harmful things that aren't food, such as dirt or chalk. This condition, called pica, can be a sign of an underlying medical problem. If you experience this, call your doctor.
Q&A: Nausea and morning sickness
Q:
What are some remedies for nausea and morning sickness during pregnancy?
Anonymous patient
A:
Morning sickness is common during pregnancy but it usually resolves after the first trimester.
There is no cure for morning sickness but there are recommendations that could make morning sickness tolerable. Try to set your alarm a little early in the morning so that you can give yourself plenty of time to wake up and move slowly getting out of bed. Place some saltine crackers on your nightstand so that you can eat them upon sitting up in bed. During the day eat small meals and avoid any spicy or greasy food. There are some products you can buy to help, for example Preggie Pop Drops, which are drug free; Sea-Bands, which use acupressure pulse points to help you fight nausea; and candy drops that contain ginger and lemon to sooth the stomach.
Debra Sullivan, PhD, MSN, RN, CNE, COIAnswers represent the opinions of our medical experts. All content is strictly informational and should not be considered medical advice.
Last medically reviewed on December 19, 2018
Parenthood
Pregnancy
Pregnancy Health
How we vetted this article:
Healthline has strict sourcing guidelines and relies on peer-reviewed studies, academic research institutions, and medical associations.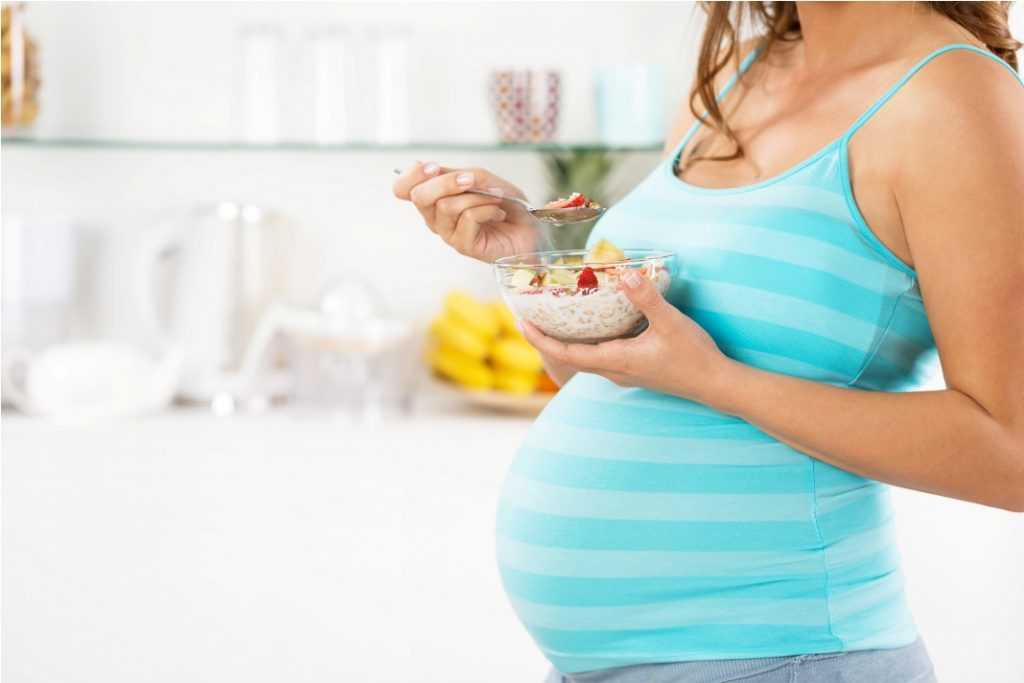 We avoid using tertiary references. You can learn more about how we ensure our content is accurate and current by reading our editorial policy.
American College of Obstetricians and Gynecologists. (2016). Your pregnancy and childbirth: Month to month. Washington, D.C.: American College of Obstetricians and Gynecologists. 

Mayo Clinic Staff. (2017). First trimester pregnancy: what to expect.
mayoclinic.org/healthy-lifestyle/pregnancy-week-by-week/in-depth/pregnancy/art-20047208
Mayo Clinic Staff. (2017). Symptoms of pregnancy: What happens first.  
mayoclinic.org/healthy-lifestyle/getting-pregnant/in-depth/symptoms-of-pregnancy/art-20043853
Orloff NC, et al. (2014). Pickles and ice cream! Food cravings in pregnancy: Hypotheses, preliminary evidence, and directions for future research. DOI:
10.3389/fpsyg.2014.01076
Orloff NC, et al. (2016). Food cravings in pregnancy: Preliminary evidence for a role in excess gestational weight gain. DOI:
10.1016/j.appet.2016.04.040
Pregnancy: Nutrition. (2018).  
my.clevelandclinic.org/health/articles/12593-pregnancy
Schactman, TR, et al. (2016). Psychological factors in food aversions, nausea, and vomiting during pregnancy. DOI:
10.12691/jfnr-4-10-8
Our experts continually monitor the health and wellness space, and we update our articles when new information becomes available.
Current Version
Dec 19, 2018
By
Lisa C. Baker
Edited By
Kara Williams
Medically Reviewed By
Debra Sullivan, PhD, MSN, RN, CNE, COI
Share this article
Medically reviewed by Debra Sullivan, Ph.D., MSN, R.N., CNE, COI — By Lisa C. Baker on December 18, 2018
related stories
11 Foods and Beverages to Avoid During Pregnancy - What Not to Eat

How to Manage Appetite Loss During Pregnancy

When Do Pregnancy Cravings Start?

13 Foods to Eat When You're Pregnant

Everything You Need to Know About Morning Sickness
Read this next
11 Foods and Beverages to Avoid During Pregnancy - What Not to Eat

By Adda Bjarnadottir, MS, RDN (Ice)

Certain foods can be very harmful for pregnant women and their babies. This is a list of 11 foods and drinks that pregnant women should avoid.

READ MORE

How to Manage Appetite Loss During Pregnancy

By Jillian Kubala, MS, RD

If you experience appetite loss while pregnant, you're not alone. This article tells you everything you need to know about appetite loss during…

READ MORE

When Do Pregnancy Cravings Start?

Medically reviewed by Holly Ernst, PA-C

If you're newly pregnant, you may find yourself wondering when pregnancy cravings start. We'll let you know when to expect food cravings here. You'll…

READ MORE

13 Foods to Eat When You're Pregnant

By Adda Bjarnadottir, MS, RDN (Ice)

What you eat during pregnancy is important for your health, as well as the health of your baby. Here are 13 foods you should eat when you're pregnant.

READ MORE

Everything You Need to Know About Morning Sickness

Medically reviewed by Valinda Riggins Nwadike, MD, MPH

Find out how to recognize and treat morning sickness, a common symptom of pregnancy marked by nausea and occasional vomiting.

READ MORE

Antidepressants in Pregnancy Aren't Linked to Increased Neurological Issues in Children

A cohort study of antidepressant use in pregnancy found that the rate of neurological disorders in children born to those who took antidepressant…

READ MORE

These Guided Pregnancy Journals Will Help You Document All the Feels

Medically reviewed by Meredith Wallis, MS, APRN, CNM, IBCLC

The pregnancy and postpartum periods are full of emotions (rightfully so!), and these pregnancy journals are a great place to document it all.

READ MORE

What You Need to Know If You're Having a High Risk Pregnancy

Medically reviewed by Valinda Riggins Nwadike, MD, MPH

A high risk pregnancy is any pregnancy that comes with increased health risks for either the pregnant parent, the fetus, or both.

READ MORE

What Are Conjoined Twins?

Conjoined twins are identical twins who are born connected and likely share one or more organs. We explain how they develop and when separation is…

READ MORE

The Acupressure Points for Inducing Labor

Medically reviewed by Debra Sullivan, Ph.D., MSN, R.N., CNE, COI

Are you pregnant and past your due date? Help induce labor naturally by pressing on these acupressure points along the body.

READ MORE
Appetite changes and food aversions during pregnancy
Appetite changes and food aversions during pregnancy | Pregnancy Birth and Baby beginning of content

6-minute read

Listen
Key facts
Appetite changes are very common during pregnancy and may affect weight changes.
A food aversion is an intense dislike of a specific food, together with unpleasant physical symptoms when you see or smell a particular food.
Eating for 2 during pregnancy is a myth. It is the quality not quantity of food that matters.
When you are pregnant, your body needs certain vitamins, minerals and nutrients, including iron, folate and iodine.
If your nausea prevents you from getting enough nutrition, or if you are vomiting, not able to keep food or fluids down or losing weight, see your doctor or maternal health nurse.
What are food aversions, and why does appetite change during pregnancy?
A food aversion is an intense dislike of a specific food, together with unpleasant physical symptoms when you see or smell a particular food. These reactions are usually triggered by emotions associated with food rather than the food itself. You might also experience food cravings (an intense urge to eat a specific food). While these appetite changes are quite common, they can make healthy eating during pregnancy a challenge.
Is it normal for my appetite to change during pregnancy?
It is normal to experience either a loss of appetite or a change in food preferences during pregnancy. This may play a part in how much your weight changes during pregnancy.
Food aversions are common, and around 6 in 10 people experience a food aversion while pregnant.
When are food aversions likely to start and end?
You can experience food aversions resulting from generalised nausea (also known as 'morning sickness') at any time of day, and it tends to peak between week 6 and week 14 of pregnancy.
For this reason, if you've gone off certain foods that are important for your diet, you can try again later in your pregnancy to see if the aversion has passed. If your nausea prevents you from getting enough nutrition, or you are vomiting, not able to keep food or fluids down or losing weight, it's time to see your doctor.
What food aversions are common?
Common food aversions include:
alcohol
coffee / tea
meat
fatty food
spicy food
eggs
What causes food aversions?
While the cause of food aversions during pregnancy isn't clear, hormonal changes could affect the food you enjoy, particularly early in your pregnancy.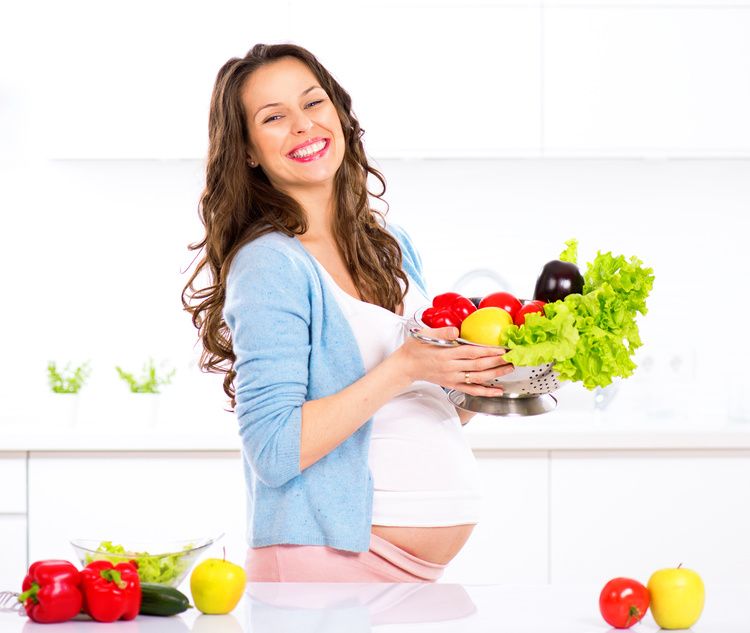 For example, human gonadotropin (also known as hCG) is a hormone produced during pregnancy. It can cause feelings of nausea, appetite changes and food aversion. Pregnancy can also cause a greater sensitivity to smell and taste, which can influence the foods you prefer to eat.
More research is needed to better understand why food cravings and aversions occur. Some reasons may include hormonal balance or protecting the unborn baby from harmful substances and/or nutritional deficiencies. This is to encourage good nutrition and growth in the pregnancy.
How can I eat well and have a healthy diet?
A healthy diet is important for both you and your baby. Eating for 2 during pregnancy is a myth. It is the quality not quantity of food that matters, and there is no need to eat twice as much. It is the quality not the quantity of food that matters most. Your diet should include a variety of the five food groups:
vegetables and legumes
breads and cereals
milk, yoghurt and cheese
meat, poultry, fish and alternatives
fruit
During pregnancy, your body also needs plenty of water (8 to 10 glasses each day).
You will also need extra vitamins, minerals, and nutrients to help your baby develop, including these:
Folate (Folic acid) helps build your baby's brain cells and prevents risk of the baby being born with a birth defect of the brain and/or spinal cord. This is especially important in the early stages of pregnancy. Folate-rich foods include green leafy vegetables, broccoli, legumes, oranges, avocado, or fortified breads and cereals.


Iodine is also important for your baby's growth and development. Choose foods that are sources of iodine, such as low-fat milk products, eggs, cooked fish and seafood. Foods that contain seaweed, such as sushi, are also a good source of iodine, but if you're pregnant only eat sushi without raw fish, cold meat or egg, and that is freshly prepared. If you add salt to your food or in cooking, choose iodised salt. If you have a thyroid condition, seek advice from your doctor before taking an iodine supplement.


Iron-rich foods are recommended during pregnancy. These include red meat, poultry, tofu, and iron-fortified cereals. Eating foods high in vitamin C such as oranges, kiwi fruit, capsicum and broccoli can help iron absorption. Do not take an iron supplement during pregnancy without first checking with your doctor. Too much iron can pose health risks to you and your baby. A blood test will help your doctor know if you need to take iron tablets.
If you develop an aversion to meat or another essential food, consider how you might substitute these for alternatives. For example, substitute meat for nuts.
It is also important to limit foods containing:
saturated fats (biscuits, cakes, pies, butter and cream)
added salt (processed meats, pickled fish, fast foods)
added sugars (confectionary, sugar sweetened soft drinks, fruit juice and cordial)
Alcohol is not safe for developing babies, and not drinking alcohol is the safest option while you're pregnant.
There are also certain foods you should avoid during pregnancy, so ask your doctor or maternal health nurse for more information.
Appetite changes during pregnancy are unlikely to harm you or your baby or significantly compromise your nutrition. If you are not sure which foods are most important for your diet, or you have no appetite for foods containing important nutrients, seek advice.
More information on changes in appetite
For more advice on food aversions or appetite loss in pregnancy speak to your:
doctor
midwife
obstetrician
accredited practising dietitian
Sources:
Epworth Hospital (Ask an Epworth midwife Your guide to early pregnancy), Royal Women Hospital Melbourne (Common concerns in early pregnancy), Queensland Health (During pregnancy), ACT Government (Good Nutrition in pregnancy), Australasian Society of Clinical Immunology and Allergy (Food Intolerance), University of Queensland (What the health: Why do women crave certain foods when they are pregnant), Australian Government (Healthy eating during your pregnancy), Science and Education Publishing (Psychological Factors in Food Aversions, Nausea, and Vomiting During Pregnancy), National Health and Medical Research Council (Australian guidelines to reduce health risks from drinking alcohol)

Learn more here about the development and quality assurance of healthdirect content.
Last reviewed: July 2022

Back To Top
Related pages
Foods to avoid when pregnant
Food cravings during pregnancy
Guide to a healthy pregnancy
Need more information?
Healthy diet during pregnancy
A healthy diet is an important part of a healthy lifestyle at any time, but especially vital if you're pregnant or planning a pregnancy.
Read more on Pregnancy, Birth & Baby website
Pregnancy health & wellbeing | Raising Children Network
Pregnant? Here's all you need to stay healthy during pregnancy, including tips for healthy diet and lifestyle and a guide to pregnancy health care.
Read more on raisingchildren.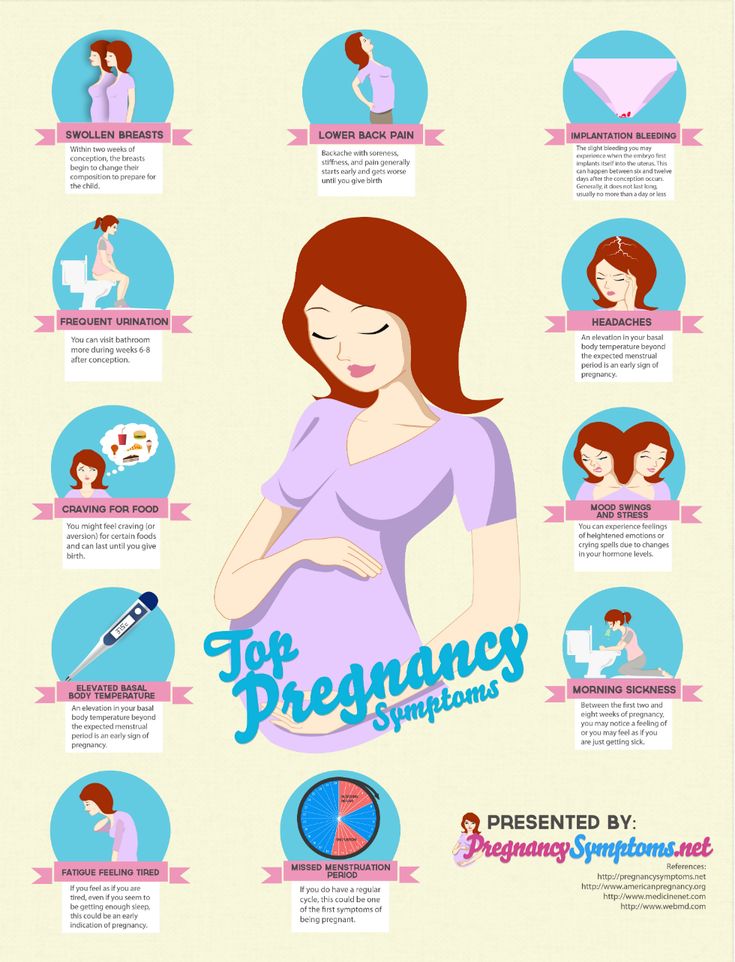 net.au website
Pregnancy and Healthy Eating
It's especially important to eat healthy food during pregnancy and while breast feeding.
Read more on Healthy Eating Active Living NSW website
Healthy Eating When You're Pregnant or Breastfeeding | Eat For Health
Eating well during pregancy and while breastfeeding has health benefits for you and your baby.
Read more on NHMRC – National Health and Medical Research Council website
Having a healthy pregnancy
Having a healthy pregnancy means following a healthy diet, getting regular exercise, knowing what to avoid and making sure your vaccinations are up to date. Find out more here.
Read more on Pregnancy, Birth & Baby website
Things to avoid during pregnancy
From hair dye to house paints, there are a few products or lifestyle habits pregnant women and their partners should be cautious of during pregnancy.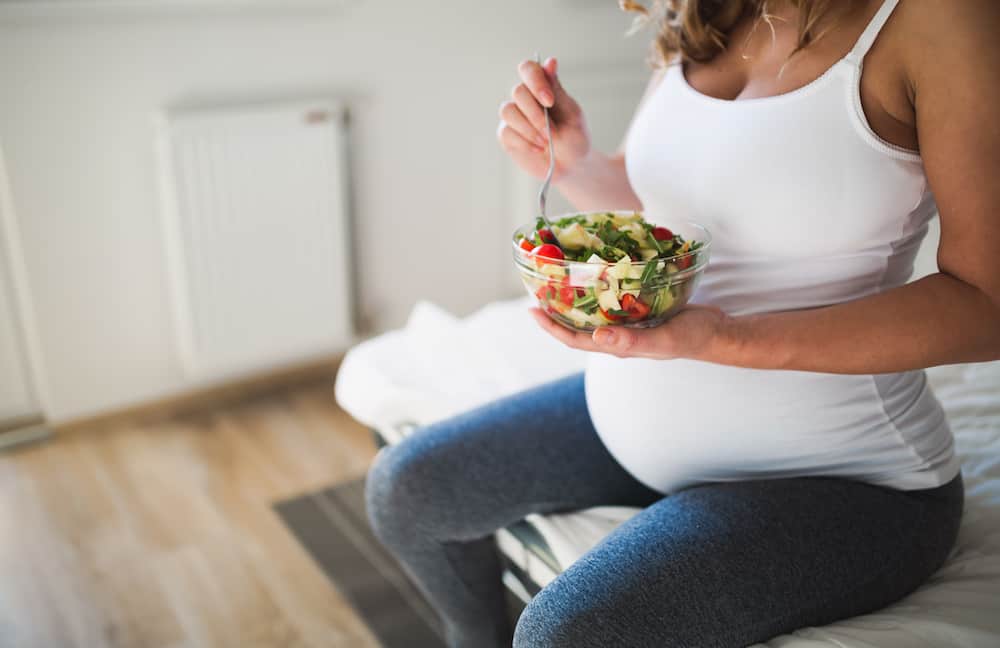 Read more on Pregnancy, Birth & Baby website
Gi and Pregnancy | GI Foundation
Home / Gi Health Benefits / Gi and Pregnancy Gi and Pregnancy Following a healthy low Gi diet during pregnancy helps protect your child's future health and improves health and wellbeing for lifelong benefits
Read more on Glycemic Index Foundation website
Healthy Weight During Pregnancy
Weight gain is a normal part of pregnancy. The amount of weight you put on partly depends on your weight before pregnancy.
Read more on SA Health website
Losing weight after birth safely
Tips for losing weight after birth, including how to enjoy a healthy lifestyle, setting realistic goals, breastfeeding and weight loss and when to seek help.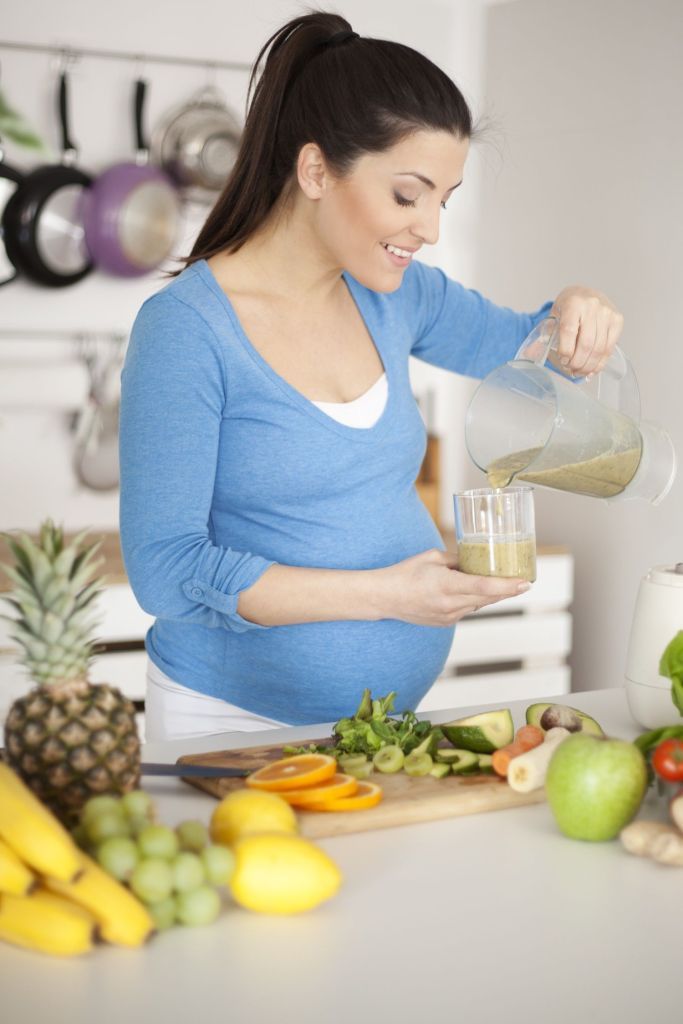 Read more on Pregnancy, Birth & Baby website
Guide to a healthy pregnancy
What you put in your body before falling pregnant, during your pregnancy and after the birth can effect your baby.
Read more on Pregnancy, Birth & Baby website
Disclaimer
Pregnancy, Birth and Baby is not responsible for the content and advertising on the external website you are now entering.

OK

Need further advice or guidance from our maternal child health nurses?

1800 882 436

Video call
Contact us
About us
A-Z topics
Symptom Checker
Service Finder
Linking to us
Information partners
Terms of use
Privacy
Pregnancy, Birth and Baby is funded by the Australian Government and operated by Healthdirect Australia.
Pregnancy, Birth and Baby is provided on behalf of the Department of Health
Pregnancy, Birth and Baby's information and advice are developed and managed within a rigorous clinical governance framework. This website is certified by the Health On The Net (HON) foundation, the standard for trustworthy health information.
This site is protected by reCAPTCHA and the Google Privacy Policy and Terms of Service apply.
This information is for your general information and use only and is not intended to be used as medical advice and should not be used to diagnose, treat, cure or prevent any medical condition, nor should it be used for therapeutic purposes.
The information is not a substitute for independent professional advice and should not be used as an alternative to professional health care. If you have a particular medical problem, please consult a healthcare professional.
Except as permitted under the Copyright Act 1968, this publication or any part of it may not be reproduced, altered, adapted, stored and/or distributed in any form or by any means without the prior written permission of Healthdirect Australia.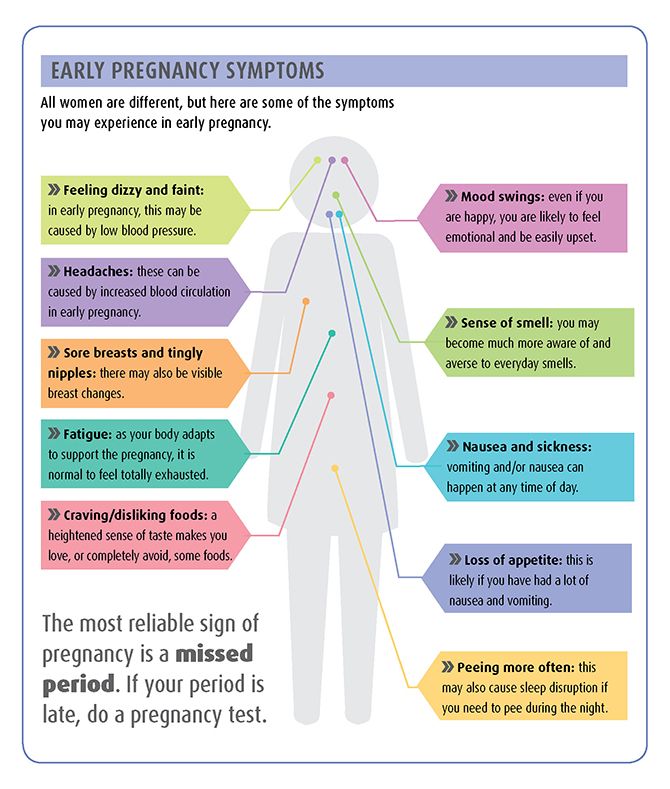 Support this browser is being discontinued for Pregnancy, Birth and Baby
Support for this browser is being discontinued for this site
Internet Explorer 11 and lower
We currently support Microsoft Edge, Chrome, Firefox and Safari. For more information, please visit the links below:
Chrome by Google
Firefox by Mozilla
Microsoft Edge
Safari by Apple
You are welcome to continue browsing this site with this browser. Some features, tools or interaction may not work correctly.
why your favorite foods disgust you - HealthInfo
You've heard about the crazy food cravings that women experience during pregnancy. Legendary midnight trips for pickles and ice cream. Sudden, overwhelming desire to eat watermelon or chips. You may even have experienced these feelings yourself.
But this appetite also has a downside that fewer people know about.
Once you've been diagnosed with pregnancy, you can stop craving your morning latte that you used to drink every day. You might not even be able to walk past the local coffee shop because now you can't stand the smell of coffee.
About half of all mothers-to-be end up with one or more food aversions. Suddenly they can't digest certain foods, even the ones they used to love.
"People have all sorts of aversions. They are all different," says Jennifer Wu, MD, an obstetrician and gynecologist at Lenox Hill Hospital in New York. The cup of coffee tends to top the list of food aversions. Other foods you no longer need are meat, eggs, spices, or fat.
If you have an aversion to food, then there is a chance that you have morning sickness, morning sickness and vomiting, which poison the mornings, afternoons, evenings and nights of pregnant women. Food aversions and morning sickness tend to often start during the first trimester of pregnancy, one week apart.
While food aversions and cravings for certain foods are at their peak during the first half of pregnancy, in general they can last nine years or more.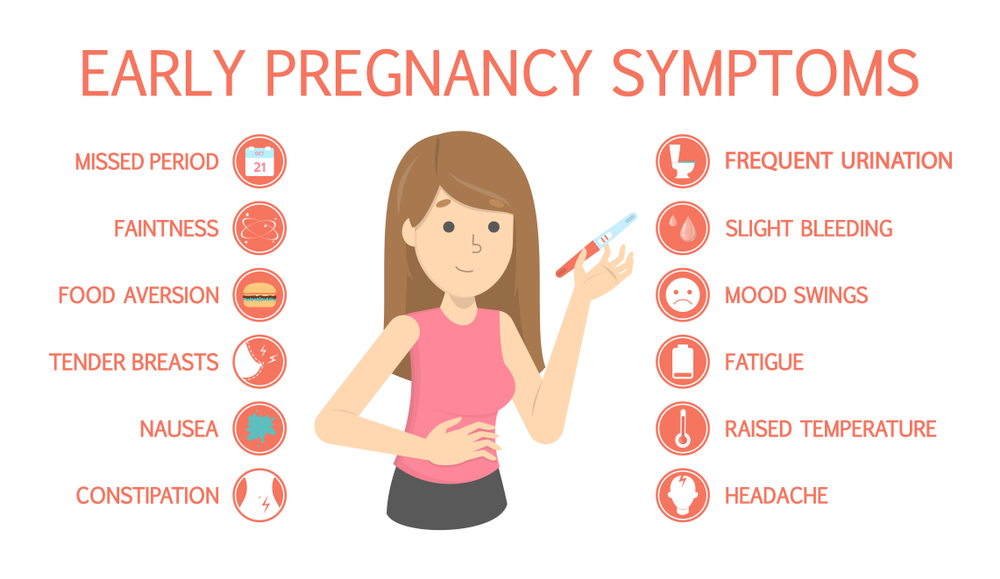 Also, these sensations may go away and then come back. This remains one of the many mysteries of pregnancy.
"No one knows exactly where food aversions come from," says Anjali Kaimal, MD, a perinatal pathologist at the Massachusetts Hospital in Boston, USA. But like so many things during pregnancy, the story probably starts with hormones. "We believe that beta-hCG (human chorionic gonadotropin) is the culprit for this condition," Kaimal says.
During pregnancy, this hormone performs many functions. Its concentration peaks during the first trimester of pregnancy. "Gonadotropin peaks around the 11th week of pregnancy and then starts to decline," Kaimal says. This coincides with the period of time when women experience those same nausea and vomiting. "It looks like it's related."
Other hormones may be responsible for changes in smell and taste in many pregnant women.
"Women have an increased sense of smell and taste during pregnancy, and anything with a strong smell can make them feel disgusted," says Dr.
Wu. But this is not a hard and fast rule. "For example, many people have an aversion to chicken even though it doesn't smell as strong," Wu says.
Hormonal changes also cause increased salivation, which can lead to a metallic taste in the mouth in some pregnant women. "You can't get rid of that taste in your mouth," Kaimal says. "While it has nothing to do with aversions, people don't want to eat at all."
For many experts, hormones are the beginning and end of all food aversion stories. Basically, they believe, the reluctance to eat certain foods is a side effect of hormonal changes. However, other researchers believe that food aversion, as well as nausea and vomiting, serve the purpose of discouraging women from foods that could harm the mother or baby. "You can imagine that being able to easily identify what has started to go bad can be useful," notes Dr. Kaimal.
Statistics support this theory: women who have morning sickness tend to have fewer miscarriages, stillbirths, and premature babies.
Timing also makes sense. The first three months of pregnancy, when pregnant women are prone to food aversions, is the time when the baby is at its most vulnerable stage of growth. Food aversion is rarely harmful to the mother or baby, even if you sometimes avoid foods that are good for you.
"The key is to make sure food aversions don't cause women to avoid certain nutrients or aspects of their diet that they need," says Kaimal. "You have to respect aversions and look at the overall diet. It's hard to say, "I'm sorry you don't like this food, but you still need it."
If a woman is not getting enough nutrients, such as those found in fish and seafood (another common pregnancy food aversion), or the iron found in red meat, iron supplements and fish oil supplements may help.
"I tell [women] to listen to their bodies," says Dr. Wu. "Our main goal is to try to provide them with calories. Eating a lot of plain bread is not the ideal solution, but we also need to get enough calories.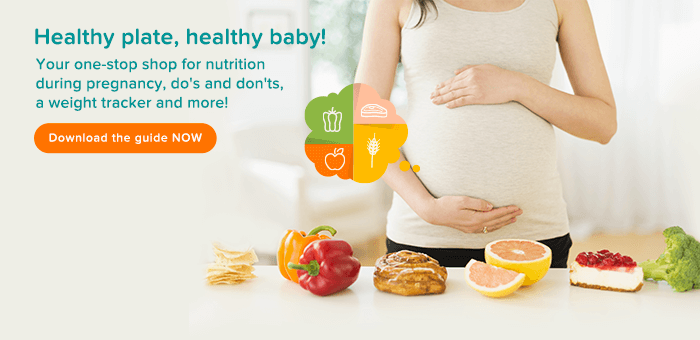 "
🔍 popular questions about pregnancy and answers to them
Aversion to food!!!Day 8 ..

Complain please read, but this has become a big problem for us, and I'm starting to sound the alarm. The daughter stopped eating normal food from the common table, with any attempt to feed the child, she starts to induce vomiting, turns away, starts crying, explaining that she does not want to eat it! It started a week ago, after the rotovirus (?), It was in the village, we arrived in the city when it became much easier, and specifically, in a day. After that, Eva ate at home already without pleasure, with disgust for those products that were familiar to her. But for a couple of days she still tried to intercept something at breakfast and lunch. For those who do not know, we also eat breastfeeding ...

0 7331

Aversion to food is this toxicosis?

Complain

26 February 2019 19:21 at Questions during pregnancy disgust.
I sort of decided and made myself mashed potatoes with sausage. I persuaded myself to eat (because I only ate an orange all day) I eat, it's disgusting and tasty for me, some kind of paradox 😑

0 18546

Aversion to food.

Complain

February 27, 2022 11:52 am at Personal Journal

Hello. I am 7 weeks pregnant and from 6 I began to notice a strong aversion to food, except for canned vegetables, savory buns, white chocolate, vegetable cutlets, store-bought juices, ready-made pancakes and chips. This is normal, right? First pregnancy. But the strongest disgust is for meat and offal, fish and cereals. Who had it? What did you do and how quickly did it go?

0 7258

Aversion to food!!!

Complain

December 24, 2019 2:45 pm at Personal Journal

It's been almost 10 weeks and the food aversion still persists!!! Didn't gain an ounce! I worry about the baby, how he develops there, whether he has enough.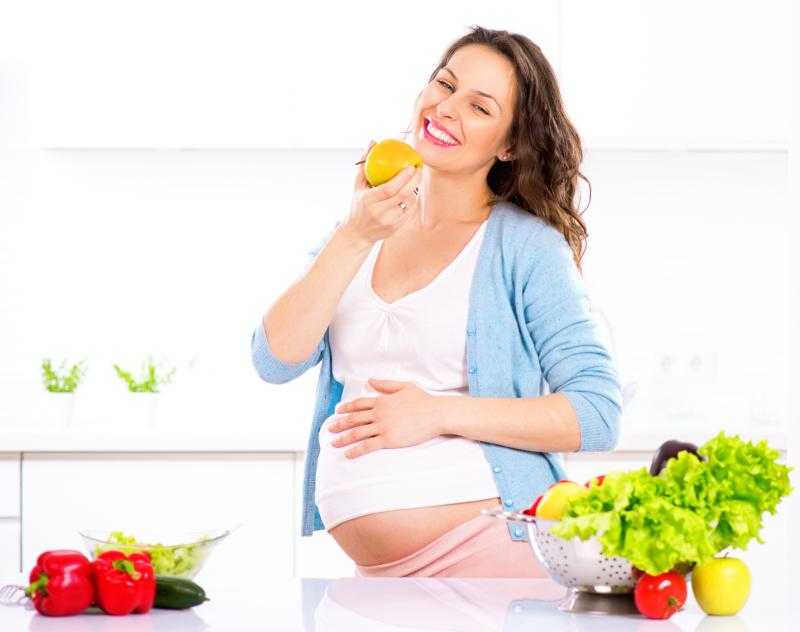 I don't really eat anything, the smell of food causes nausea. I drink a complex of vitamins and that's it. It feels like it will never end, that I will never be able to eat with appetite! This was not the case with my first pregnancy, by this time I had already gained 2 kg! Who had it? How did you cope? How long did it take and did it affect the development of the child?

1 16248

Aversion to food

Complain

7 January 2018 12:12 at Personal journal

At the 6th week, an aversion to food did appear. There is something I want, but it seems that everything is tasteless. I cooked milk rice porridge, nothing like that, delicious. I also want to cook fish soup from trout now. Share what do you eat? And are fast foods bad in the first trimester? And then, I have ... Hamburger, Coca-Cola. 🍔🍕

0 4110

Aversion to food

Complain

December 16, 2020 09:48 at Personal Journal

Since yesterday, some kind of aversion to food has begun, sometimes nauseating, sometimes sickening.
Today, just fu, I somehow ate in the morning and I feel sick, nothing hurts, in the sense of the stomach, pancreas, etc., but nausea is present. I understand that I need to cook to eat, but I can't look at food at all, it's disgusting.

0 20332

Aversion to food.

Complain

February 9, 2022 10:59 pm at Personal journal

Cry from the heart. Tomorrow will be 16 weeks. And I just have an aversion to food for just about everything. There was no such thing as toxicosis. Didn't vomit and didn't get very sick. But at the beginning it was only sick from chicken and tangerines. And now I am not meat, not fish, not Eggs, and in general, I can hardly eat anything, even see. The only thing that my puffer perceives is tons of salted cucumbers, buns, potatoes, crab sticks, fresh cucumbers, tomatoes and berries, this is a nightmare, I'm already crying. I am a fitness trainer and have not eaten half of this before. I have a feeling of hunger but I can't eat.
Who had it?? How did you make up for the lack of protein? Zhirov?? I think I can start drinking protein, although not everyone agrees with its consumption during pregnancy ...

0 5253

Food aversion Hunger,

Complain

April 26, 2018 1:54 pm at There is hunger, but I can't eat anything, because there is such an aversion to food, even to the one that I used to love (now you just have to force yourself to eat at least a piece - it tastes like some kind of abomination) what is the reason, I don't understand. I try to eat only healthy foods, but I can't look at them at all, almost to the point of vomiting. I don't want to eat any crap. And nothing hurts, everything seems to be normal ...

0 2985

Aversion to food.

Complain

May 12, 2010 20:50 at Personal Journal

I know that if a pregnant woman wants some kind of food, it means that the body lacks some vitamins .
.. But what if the other way around? If I don't really want to eat much at all, and for some products that were once my favorite, downright disgust? For example, onions and garlic ... Just one thought makes me sick, and I loved them so much before ... What does this say? I don't have toxicosis. P.S. Just please don't say that it's okay to eat after all, that the child needs foodaaaa ... It's so clear 9aversion to food disgust straight... fu... and meat mostly... always adored any meat... after giving birth it started little by little... but now I can't eat almost anything meat... and I don't need a damn diet... but I think it's strange at all..

0 221026

Aversion to food,

Complain

21 July 2022 12:15 at Personal Journal

What should I do, who had it? Chicken repels, beef, minced meat and other meats too. I'm tired of vegetables, cereals and pasta🤢 On Sunday, I ate a cutlet at a party, it turned out to be store-bought and my stomach reacted badly.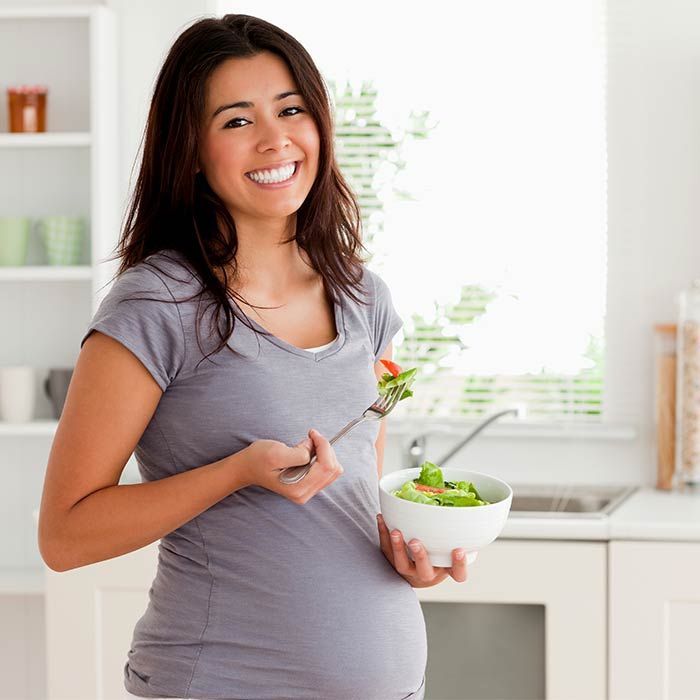 Since that day, I don't really eat, everything disgusts me. I'm still on GW, I don't have the strength. The only thing I want is cucumber and tomato salad and watermelon. But the son reacted badly to this, so I have to sit with a stomach ache from hunger and starve further 🥲

0 10197

Aversion to food.

Complain

11 September 2017 11:12 at Personal journal

, like overeat already, but still wanted to eat. At the same time, the weight went away. Now I can't eat or even think about food. I start to eat, I feel very sick, there is no feeling of hunger at all. For the third day I can not eat, I feel sick even from bread. I'll drink water and walk all day

0 375

Aversion to food, what to do?!

Complain

September 20, 2015 19:00 at Questions during pregnancy

Dear girls, tell me what to do? We have a full 6 weeks, ... for the third day I can't eat anything .
.. everything is disgusting, I go to the refrigerator, it's straight up ... they advertise food on TV, it rolls up ... yesterday I was able to eat 2 tomatoes and that's it ... some kind of horror, I'm worried about the baby. Who had this, advise how to save yourself ???

0 283864

Everyone! Everyone! All Moms!!!! Aversion to food in a child.

Complain

August 7, 2014 19:23 at Personal log

Son 1.9. With the onset of the heat of the child to feed the whole problem. Until recently, you can still say nothing like eating, but the last few days ... it's full of pints! Lives on milk. I gave up breakfast a long time ago. Drinks milk only for breakfast. I either add cookies there, I can pour some help. For lunch, soup has always been a sacred thing! And there's no need for soup. All he sees is a gag reflex. And so on all normal food. I tried a bunch of things to cook ... It's useless. In the evening he refused dinner.
I drank milk and we went for a walk. I bought him a slice of milk. I think I'll try it for breakfast. That's what my son asked for. Dala eats well. That's what it is? He doesn't get sick. Normal healthy child. Whole …

0 13542

Toxicosis and food aversion

Complain

14 February 2016 21:38 at Questions during pregnancy I feel sick mainly from lunch to night, until I go to bed. Or starts in the evening. Okay, sick, so also from food turns back. Soups, borscht, I can not eat and cook too. I don't eat chicken either. I eat only potatoes, vegetables and fruits, and lately I've been fed up with potatoes, I also eat fetax cheese. I can eat semolina porridge when I cook small. I also crave sweets and chocolate. I ate the last one, now my whole face is covered, I can't have it and I knew it, but I wanted it very, very much. In the first pregnancy, this was not, I did not eat meat, eggs, green peas and garlic. Everything else is eaten.
And I really don't know what to eat. Who had it like that, what e ...

0 172691

Aversion to food in a child

Complain

17 June 2010 12:37 at wants to eat, she was afraid that she would lose a lot of weight, that somehow it would affect that she suddenly fell ill with something. But then everything returned to normal and after the second time I counted myself winding up .. And there are even worse cases... 2 year old Tabitha Stuttard has a very strange disorder. She cannot eat. Moreover, she is not even able to learn how to do it. The baby has been fed through a tube in her stomach since she was six months old. It was from that moment that she ceased to adequately perceive any things that got into her mouth. As the parents say, the child refused to eat in the normal way from birth, so I had to ...

1 21918

aversion to meat, craving…

Complain

April 26, 2011 4:30 pm at Personal log

aversion to sweet meat!!! otherwise nothing has changed! I don't give up on anything!!! I eat what I want!!!

0 1550

Aversion to spirits, etc.
Complain

October 30, 2020 22:01 at Personal Journal

Worth two bottles of my perfume and used before pregnancy. Throughout the pregnancy, disgust for them and not only for them. And at the beginning of pregnancy they brought a new wardrobe and there was a specific smell in the apartment. It's gone now. And in general, the whole pregnancy stirs up without stopping. I go over my food all the time. What used to be a favorite is now disgusting. And the taste in my mouth is weird.

0 6468

My eating habits…

Complain

June 24, 2011 12:38 pm at Personal Journal

My eating habits have changed a lot, but now I have a lot of cheese, but now I have changed for the third month evokes disgust. I always crave sweets, strawberries. one night I really wanted ice cream, I couldn't sleep ... my husband woke up and I asked him for ice cream and he had to go to the store ... since then he has been asking in advance if I want something

0 0216

Regurgitation Reason for writing

Complain The reason for writing the article was a lot of questions about regurgitation in children of the first year of life.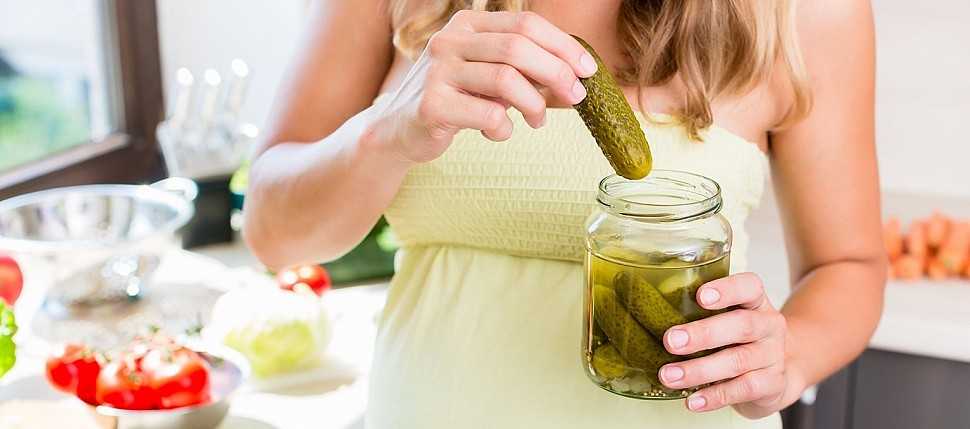 Babies and young children often spit up after eating. This causes a lot of trouble for the new mother, who often simply does not know how to deal with a child who constantly spits up and spits out what she just ate. Gastroesophageal reflux causes a lot of inconvenience to the child, makes him moody and irritable. About two-thirds of babies under 3 months of age do this at least once a day. And in three-quarters of children in the first half of the year, this syndrome is a universal clinical manifestation of trouble in the upper gastrointestinal tract. Spitting up…

1 0944

Dislike for cereals

Complain I made buckwheat porridge on this mixture. She ate poorly and was naughty. I changed the mixture to nan optipro, I ate the mixture yesterday and did not stand out. Today again yelling at the bottle, although this is a new mixture. I also didn't eat buckwheat porridge on a new mixture. I made her milk porridge, buckwheat baby, without a mixture.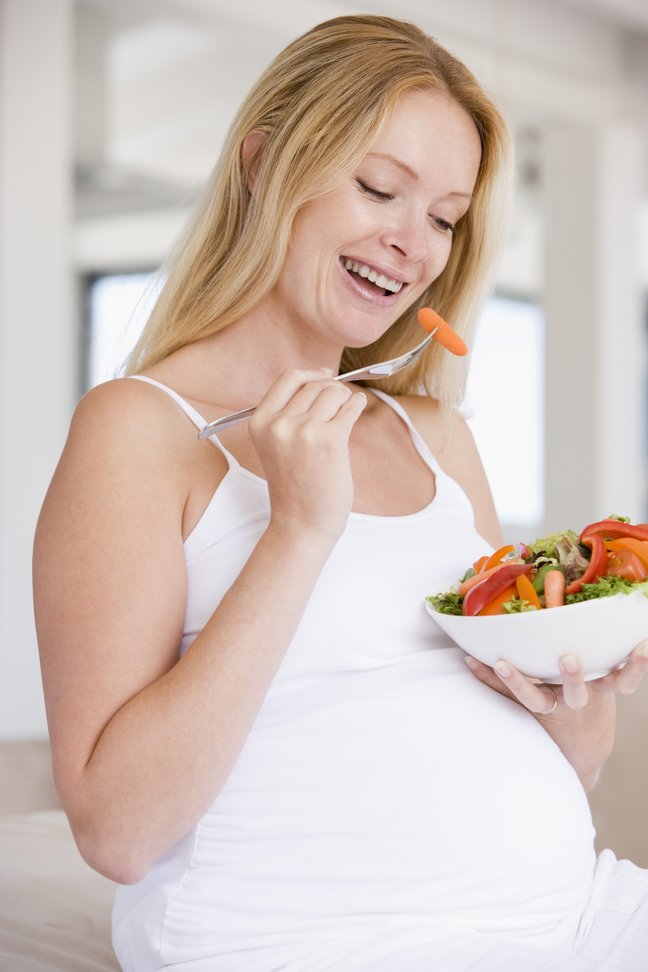 Again, disgust for porridge, even of a different taste. Then she began to give her mashed potatoes, which she likes. She threw a fit at him too. The child has some kind of aversion to food, although I try and specifically change it to suit her tastes. I do not know what to do. Almost every bowl of hysteria porridge, both buckwheat and oatmeal. Ela hines with pumpkin is more or less normal…

0 14216

December 4, 2018 8:13 pm at Personal Journal

Complain

I'm all about food. More precisely about daughter's appetite. Today we ate 1 plate of porridge, a jar of mashed salmon vegetables, cottage cheese theme, half a pack of fruit puree. It's very little, isn't it? 😭. I read that every day a child should consume 1500 kl. And we have only 350 approximately. I'm already counting calories. I offered her a casserole and borscht. But she roars and knocks the spoon out of her hands. I do not know what to do. Fall behind? Period? Teeth? I will soon make her disgusted with food, because I constantly force / offer.
Soup does not eat, but reaches for bread and sharpens it. What's this? I cook delicious food, by the way. Not fresh began to offer her. I do not understand anything. I've been crying all day because of this. Survived ... Roaring because the child is not ... 0 21108

whether it is necessary to add salt to the child's food (Message from my mother)

Complain

April 4, 2015 18:11 at Personal journal

"Maybe stop experimenting, give the baby normally salted food. Properly salted food stimulates appetite, and undersalting can provoke dehydration of the body and aversion to food. Children are given normally salted and sweetened food. And stop reading all sorts of Mus and Dus. There is a grandmother who can tell a lot, who has been taking care of children herself since the age of 20. Komarovsky then went under the table. And nothing? what kind of peanuts were you. All three."

0 9365

Feeling tired, afraid and confused about food.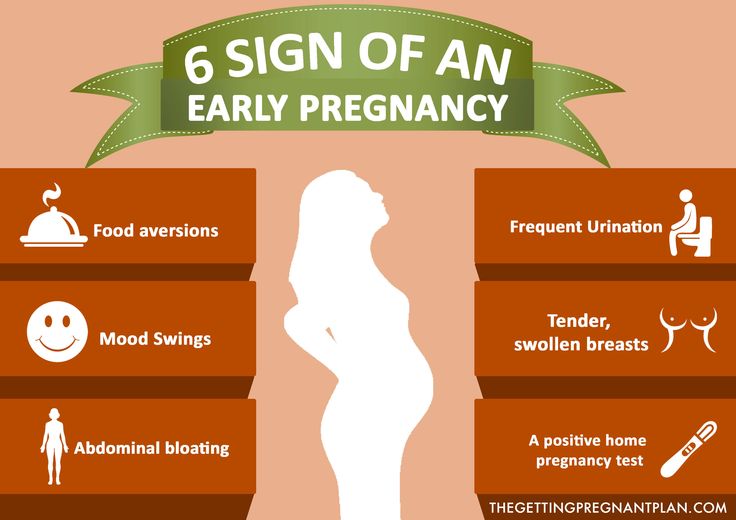 ..

Complain

22 November 2016 21:11 at Personal journal

Personal journal

you'll cook it not too late, you'll go out with your daughters, you'll clean it up, then and there ... But by the evening I'm like a felt boot, I have no strength, slight nausea begins, I can't raise my legs, I'm in a state of direct instability ... Well, in general, like a ruin, although nothing does not hurt... 2. Sometimes I get scared because the children will have a difference of 2.5, that my daughter is still small, how to keep up with everything, especially since my daughter slept very badly for a very long time, especially during the day, and we had lactase and allergies until now now, he gets sick often, a bunch of tests have been passed lately ... It's frightening that how much strength you need to have, it's clear that this is the joy of the baby and all the difficulties are temporary, but damn it's scary that you didn't cope ...

1 13148

We don't eat anything! What?

Complain

18 December 2011 05:55 at Personal Journal

Girls, I'm going crazy! The child does not eat anything, except for porridge (fortunately, while it is bursting), cottage cheese and some fruit.
Everything else: vegetables (in any form), pasta, rice, potatoes, meat, fish refuses everything! Those. We have porridge for breakfast in the morning. I have not given him cookies and other sweets for a long time. Dinner time comes - do not eat. Then he drinks milk before going to bed, in the afternoon he will eat cottage cheese, berries. Dinner is not eaten again. If I offer porridge, he eats it. He even stopped eating his favorite dish (fish and rice). What? We have always been not big eaters. But somehow sometimes it was possible to agree with him, but now it's just a disaster. Even if I persuade him to eat a spoonful, he is still everything ...

0 0274

how to gain weight quickly, or how to deal with food refusal

Complain

January 29, 2013 11:44 at Personal journal

my weight has lost 60 kg ... now only 45, which upsets me a lot (((((which is amazing! - I never feel like eating at all! well, a complete disgust for food! I always eat through the force of one maximum twice a day.
And the main question is who knows what ways to gain weight, to be sure?!!! maybe there are some pills, I don't rule out even hormonal ones! I had experience with them at the age of 17, the result was super! In short, girls HOW TO GET 5 kg ????? )) will not help)))))

0 18633

Is it necessary to stuff food into a child?

Complain

November 7, 2015 08:19 at Personal Journal

And of course porridge, soup, casserole, cutlet. Well, everything is according to the list of exemplary mothers ... And under cartoons, dancing, swearing ... There are crazy people like me who starve a child ... and feed when he wants ... at least in the evening only ... At least one apple for breakfast? I probably still have a psychological trauma from childhood when they stuffed porridge and borscht into me ... So I still don't eat them ... Well, I didn't die ... Therefore, I don't want to cause disgust for food in a child ... If he wants .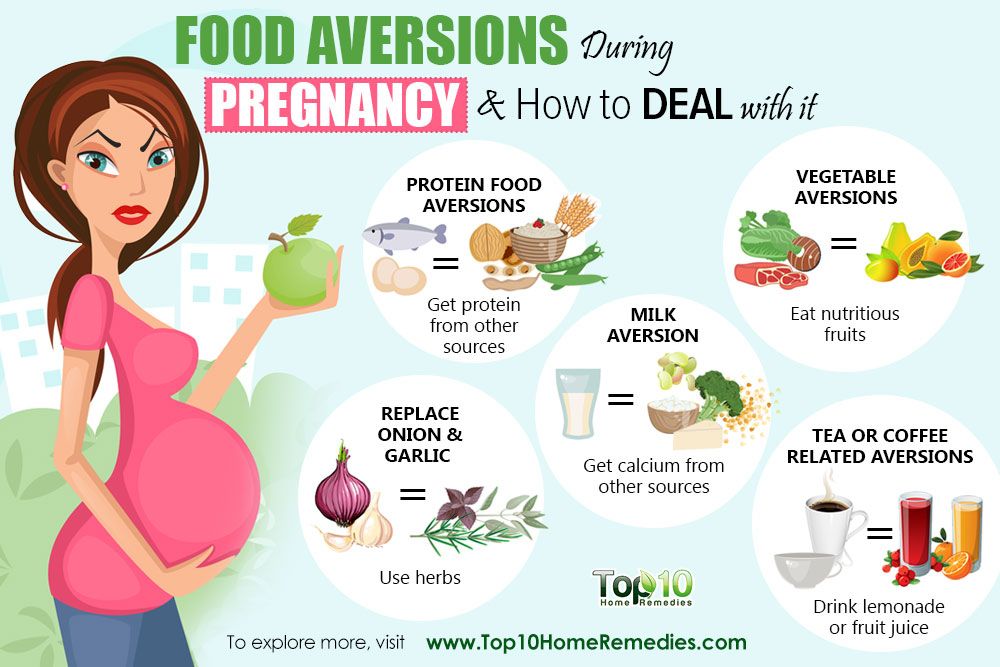 .. he comes and snatches it from me and cutlet and potatoes ... and soup can eat a plate ... But if he doesn't want to eat ... let him take fruit and eat ... they are always freely available with us, as well as seasonal vegetables)))

0 45938

Weight at 18 weeks

Complain

January 31, 2013 8:10 pm at Issues during pregnancy

And in which initially the weight was not overweight, but rather the opposite). And how did this set go - evenly or somehow in jumps? And how much they scored in the overall result (well, this is already for those who gave birth). And then something I'm driven about my set (((

0 1051792

The first trimester of pregnancy is coming to an end.

Complain

25 September 2015 15:37 at Personal Journal

I'm new here! Well, here's the first post. Hi all! I am extremely happy, although I am still in some kind of shock, I can't believe that I will become a mother.
All the initial stages have been passed: the registration has risen, all tests have passed. Finally the first ultrasound! Thank God everything is fine, I'm extremely happy! The baby is 12 weeks +3, the most important thing they told me is that everything is in order, the baby is developing as expected, all sizes correspond to the deadline, the heart is in order and this is enough! No whims, no toxicosis (only an aversion to food, especially meat), nothing interesting at all. The belly is just growing! I wish you all a happy pregnancy)

1 4225

My path to slimness -30kg

Complain

March 12, 2016 13:37 at Get yourself in order

Hello everyone, this post will be long. I have never been thin, and for as long as I can remember, I have always wanted to lose weight. I wanted to, but I didn't do anything for this ... at the age of 18 I weighed 82 kg, I started to lose weight and lost weight to 75. The weight of 72-75 kept for many years (5-6 years) and I was still in weight loss mode .