Why am i craving sweets while pregnant
Craving Sweets While Pregnant: What to Do
Ice cream, chocolate, smoothies, and soft drinks – a lot of the most common pregnancy cravings are for the sweet stuff.
Now, we're not here to tell you not to treat yourself. You're an adult, and pregnancy already takes quite a lot of the fun out of the world of food and drink.
But when it comes to craving sweets while pregnant, you can have too much of a good thing.
So here's the reason behind pregnancy cravings, what they might mean, and tips for fighting off cravings if you'd rather not indulge.
In this article 📝

Is craving sugar during pregnancy normal?
What's the problem with craving sugar during pregnancy?
Top tips for resisting sweet cravings
Does craving sweet things mean you're having a girl?
Is craving sugar during pregnancy normal?
Asking yourself "why am I craving sweets while pregnant?" Craving sugar during pregnancy is normal, but then it's also normal to crave pickles, or even rubber bands and sponges.
You do you, mama.
Even though they're really common, we're still not completely sure what causes pregnancy cravings. It's probably a combination of factors, including:
Hormones. You might even have experienced this before – a recent study showed that half of all American women crave chocolate before their period.

Heightened sense of smell. The nose of a bloodhound is a common early pregnancy symptom. Because you're more sensitive to certain smells, you might have a stronger urge towards what you do (or definitely don't) want to eat.

More sensitive gag reflex. Blame the pregnancy nausea for this one. As well as aversions to some smells, you might find yourself grossed out by the texture of the things you used to love.

Nutrient deficiency. There's also the idea that our bodies know what they need during pregnancy, so it's not our desire for something, but our bodies' need for nutrients it contains that sets off cravings. Although the research on this seems mixed, it's a neat explanation for some cravings and a good way to remind us that what we put into our bodies should first and foremost be for our nutritional benefit.
And what does craving sweets while pregnant mean specifically?
It's thought that the need for sweets might be to do with:
A deficiency in vital minerals like zinc and magnesium.
Low blood sugar, caused by the extra energy it takes to grow a little human in your uterus.
What's the problem with craving sugar during pregnancy?
Sugar is not evil, and there's definitely space for treats as part of a balanced diet.
But having said that, gaining too much weight during pregnancy can cause problems for both babies and mamas-to-be.
It can make labor and delivery more challenging, increase your risk of high blood pressure and preeclampsia, and make you more likely to develop gestational diabetes.
And although gestational diabetes is temporary and should go away after you deliver your little one, it does then put you at a higher risk of developing type 2 diabetes in the future.
So how do you resist those sugar cravings to avoid eating sweets ALL the time?
Top tips for resisting sweet cravings
Whether you're at risk for developing pregnancy complications or you'd just like to eat as well as you can during pregnancy, here's how to beat the craving for sweets while pregnant:
Make sure that you're not deficient in any vitamins or minerals. Ask your doctor about this when you get the results of your pregnancy blood tests, and try to take your prenatal vitamins as regularly as possible, especially in your first trimester.

Eat slow-release carbs like brown rice, pasta, and bread, and unsweetened oatmeal. If you can avoid sugar crashes, you might be able to avoid some of your more urgent cravings for sweets during pregnancy too.

End a meal with naturally sweet foods like yogurt or fruit (especially berries and cherries, which are great for stabilizing your blood sugar). Even a little dark chocolate can satisfy a sugar craving as well as a whole lot of ice cream.
Does craving sweet things mean you're having a girl?
According to the old wives' tales, it certainly does! Little girls are made of sugar and spice and all things nice, so it makes sense that you would want more sugar to build a little girl.
But we'd take this with a pinch of salt, because the same rumors say that if you look tired and ill, it's a girl, and you're radiant, mama.
As for what foods you might crave when pregnant with a boy? The less said the better. Protein and salt, we'll take. But slugs and snails and puppy dog tails? No thanks.
💡 More from The 411:
Pregnancy Meal Plan: 7-Day Meal Chart & 81 Meal Ideas
19 Foods to Avoid During Pregnancy
Caffeine and Breastfeeding: What to Know
Can You Get a Tattoo While Pregnant?
Can You Dye Your Hair While Pregnant?
Can You Tan While Pregnant?
14 Scrummy Foods to Eat While Pregnant
Is Orange Juice Good for Pregnancy?
When Do Pregnancy Cravings Start?
Pregnancy Snacks: Healthy Hacks for Pregnancy Cravings
Craving Sweets When Pregnant? What it Might Mean
Nothing is more ubiquitous with pregnancy than cravings for sweets.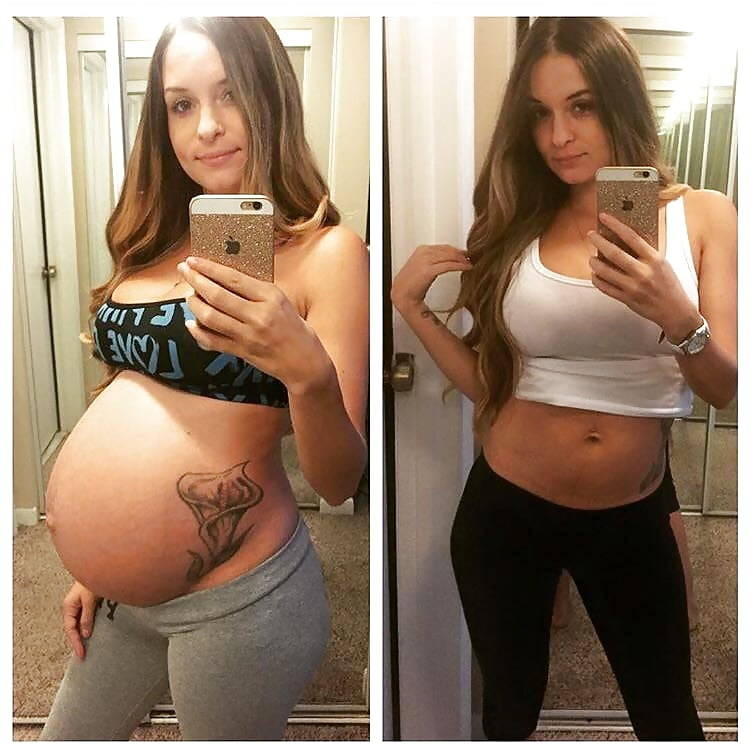 Whether you are craving candies, ice cream, bakery, or other desserts, it is natural to wonder if these cravings are simply delicious or a sign of something more. 
Cravings for sweets are incredibly common during pregnancy, and may not have a specific meaning. As long as you continue to enjoy your regular balanced diet in addition, honoring these cravings and enjoying the sweets you crave is perfectly healthy. 
Like other cravings, there is no clear answer on what exactly cravings mean- but there are a few hypotheses! Continue reading to find out what scientists think might be behind dessert cravings and if a hankering for sweets can give any hints about your pregnancy. 
Covered in this Article:
What Does Craving Sweets While Pregnant Mean? 
Depending on where you are in the world, 'sweets' takes on a few different meanings.
In the UK, sweets are typically candies while US readers likely think of cookies and cake.
Even ice cream and jello (jelly) are part of this broad category. Regardless of what type of dessert comes to mind, cravings for sweets are incredibly popular during pregnancy. 
If you are constantly craving sweets, you might also be wondering what your cravings might mean.
While there is no exact answer to what causes cravings, the four main hypotheses for pregnancy-related cravings are:
1) caused by hormone changes
2) your body's way of telling you about a nutrient deficiency
3) cultural and social factors, and
4) a response to the body's desire for a compound in the food (source: Frontiers in Psychology). 
When it comes to cravings for sweets, a few of these factors may contribute. First, during pregnancy, women are more sensitive to bitter tastes (source: Chemical Senses). Therefore, sweets might just taste better. 
Pregnancy and cravings, especially those for sweet foods, also go hand-in-hand in many cultures. Movies and TV shows often show pregnant women eating tubs of ice cream.
Cravings for sweets might be so expected that your body starts to crave them (source: Hawaii Pacific Health). 
Low blood sugar is also another possible meaning. If you have ever accidentally skipped a meal then gone grocery shopping, you likely came home with a few impulse purchases. As the saying goes, everything looks good when you're hungry.
Sweets are no different. They are typically made up of simple carbohydrates which are easy to digest and give the body quick energy- just what is needed when blood sugar is low. 
Desserts are also satisfying. Even if you've eaten a full meal, if you are not physically or mentally satisfied with the food you've eaten then you may still crave a sweet treat. 
Of course, there may also be no reason at all why you are craving sweets, a dessert may just simply sound good to you- and that's as good a reason as any to indulge!
Is It Normal to Crave Sweets When Pregnant? 
Studies have long shown that desserts and other sweet-tasting foods, like fruits and juices, are the most common pregnancy-related cravings.
These cravings are especially common in women who have had food cravings before they were even pregnant, such as cravings during the menstrual cycle (source: Frontiers in Psychology). 
All of that to say, craving sweets during pregnancy is not only common but a normal part of the process! 
If you find yourself with a hankering for sweets it is perfectly healthy to enjoy some. Do keep in mind that it is important to have room for your normal, balanced diet full of all of the nutrients baby needs to grow, so it is best to avoid having sweets be the main part of your daily diet. 
Women with gestational diabetes should speak with their medical provider or prenatal dietitian to find a plan to balance cravings and blood sugar control while keeping both mom and baby happy. 
Gender Myths – Does Craving Sweets Mean a Boy or Girl? 
For couples waiting to find out the gender of their new baby, whether at a prenatal scan or in the delivery room, the anticipation of learning more about their new arrival is unmatched.
Many new parents try everything to guess the sex of their baby ahead of time. Cravings are the center of numerous old wives' tales thought to hint at a baby's gender. Sweets cravings are thought to mean that you are carrying a baby girl. However, there's no science to back this up.
Unfortunately, cravings are not as accurate as a sonographer (the technician who does your prenatal ultrasounds and scans). Whether you crave sweet or salty foods (or no foods at all), there is an equal chance of having a boy or a girl and a craving for sweets does not tell you anything about the baby's gender. 
What About Craving Sweet AND Salty Foods During Pregnancy?
When craving strike, sometimes it's not just for one food, but two! Cravings for both sweet and salty foods at the same time are also not uncommon- just think of the classic pregnancy craving- pickles and ice cream!
When it comes to craving two different types of food, many pregnant women are alarmed at first, especially since this type of craving can lead to wanting more unusual combinations of foods.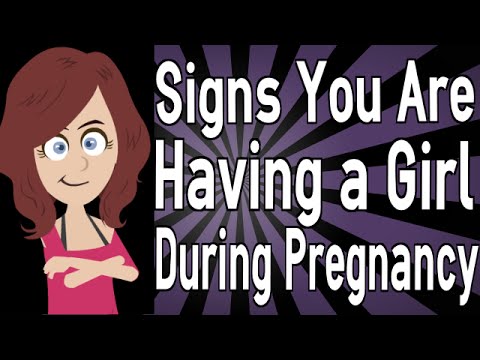 Just like cravings for sweets and salty snacks alone, cravings for sweet and salty combinations can be a totally normal part of a healthy pregnancy. 
As for the cause? It is likely that your cravings are due to the same variety of reasons as cravings for salty or sweet foods alone. Sweet and salty also create a natural culinary balance, so it is possible that cravings for both types of foods is a way to find balance in flavors. 
To learn more about cravings for salty and other savory foods, check out our dedicated articles on craving pickles, vinegar, and salt during pregnancy. 
Whether you are craving ice cream, candies, chocolate, or the iconic pickles and ice cream combination of sweet and salty, cravings for sweets are one of the most common cravings during pregnancy.
Hopefully, this article has provided you with some useful guidance on what these cravings might mean and ways to incorporate sweets into your healthy pregnancy diet. 
This article has been reviewed and approved for publication in line with our editorial policy.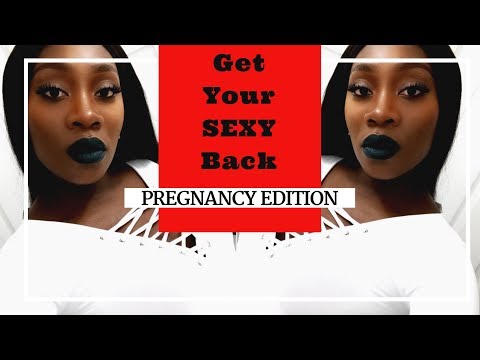 Sweet during pregnancy | Is it possible to have sweets and sugar during pregnancy, consumption rate
So, where does the increased need for sweets during pregnancy come from?
First, the craving for sweets during pregnancy may be due to a lack of endorphins - the hormones of happiness and pleasure. On the one hand, this assumption looks strange during the period of expectation of the baby, on the other hand, hormone surges, followed by mood swings - a classic picture. Frustrated or anxious? The hand itself reaches for the chocolate bar.
Alternative solution:
Take up an interesting hobby, spend more time with friends, watch positive films - use inedible ways to improve your mood.
Secondly, such a craving can be explained by the needs of the body. Energy costs have increased, and they need to be replenished. The fastest way is to eat something sweet. Marmalade, sugar, cookies are all simple carbohydrates that are digested at a high speed.
They give a quick feeling of fullness, however, very short-lived.
Alternative solution:
switch to fractional meals - eat more often, but in small portions. Make adjustments to the diet itself: buckwheat, oats, brown rice, beans, pasta from durum wheat varieties are also carbohydrates, but complex. They are also suppliers of sugar, but do not lead to its sharp jump in the blood. And, what is especially important, these substances are digested more slowly than sweets, marshmallows, jams and retain a feeling of satiety for a long time.
And, finally, a deficiency of minerals and trace elements can provoke an increased need for sugar.
Alternative solution:
Eat more calcium-rich foods (natural yogurt, herbs, cottage cheese, etc.) in your diet - this simple measure can often help reduce sugar cravings during pregnancy. And prepare healthy snacks - berries, cheesecakes, vegetable chips and bars - this will help you quickly "kill" your appetite without harm to weight and health.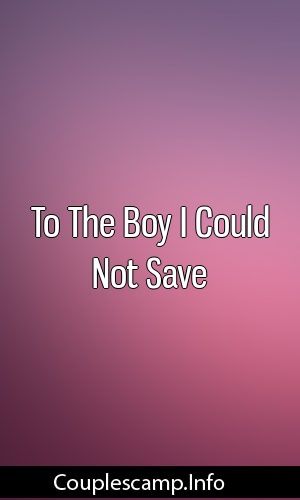 What is the danger of sugar in the diet of a pregnant woman?
If you lean too much on sugar and sweets during pregnancy, then weight gain will increase faster and more actively than you would like. And this can cause not only aesthetic discomfort, but also become a serious burden on the spine and joints. In addition, calcium will begin to be washed out and vitamin B1 will be lost, and, as a result, problems with teeth and liver may occur.
Also, if there are prerequisites, eating too much sweets during pregnancy can provoke diabetes mellitus in pregnant women, arterial hypertension and digestive disorders, including bloating and pain in the left hypochondrium.
And, finally, with the abuse of chocolate, there is a risk of congenital food allergies in the baby!
It turns out that sweets in the diet of pregnant women are an absolute evil? But no! If you really want sweets and it's simply impossible to calmly walk past a bar of chocolate, you don't need to restrain yourself.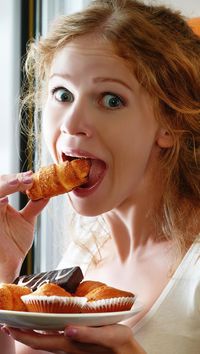 Just choose chocolate with a high cocoa content and try to limit yourself to 2-3 pieces.
And, finally, the most important question - rolls, cakes, pastries are not allowed, but what sweets can you eat during pregnancy?
Dried fruits - dried apples, raisins, prunes, figs, dried apricots, dates.
Honey, but only for those who are not allergic to bee products.
Natural marmalade and marshmallows - ideally homemade.
Berries, fruits and vegetables are a great alternative to confectionery. However, this advice does not apply to juices and smoothies, it is recommended to focus on products in their natural form.
Jelly from fruit compotes and juices without added sugar.
The norm of sugar consumption during pregnancy - what is it?
The daily intake of carbohydrates in a pregnant woman ranges from 325 to 450 grams, the rate of sugar intake during pregnancy should not exceed 40-50 grams.
Is it possible to sugar during pregnancy or is it better to replace it with special additives, what is more harmful and what is more useful?
Expectant mothers address this question to their gynecologist quite often.
In the modern world, there are a huge number of various sweeteners, the effect of most of which on the fetus has not been studied. Therefore, it is definitely not worth abusing them. When choosing an alternative to sugar during pregnancy, it is recommended to give preference to natural supplements, such as stevia.
Thus, the answer to the question "is it possible to have sweets during pregnancy" is yes! The main thing is to choose the right desserts and remember that this is a great end to the meal, and not a complete replacement for it!
Pediatrician
Author of the books "First aid for children", "Medicines. Big Encyclopedia" and articles about children's health.
Project consultant for HealthMail.ru, Baby.ru and Babyblog.ru
Others author articles
Constant cravings for sweets during pregnancy. Why do you want sweets during pregnancy
There are legends about the unusual taste preferences of pregnant women.
Probably everyone has heard stories about women eating chalk or coal. Any strong desire for something unusual indicates a lack of essential vitamins and minerals in the body of the expectant mother. In these cases, the attending physician will help to choose the right diet (and maybe medications), with whom you should definitely consult about sudden taste preferences.
Fortunately, most often you still want something familiar: fruits, ice cream and, of course, sweets. For many expectant mothers, the craving for sweets goes beyond all limits, forcing them to eat marmalade, marshmallows, and chocolate in packages. Why do you want sweets so much during pregnancy?
Most often, not because of the body's need for glucose, as many people think, justifying excessive passion for cakes and sweets, but because of emotional discomfort. Of course, pregnancy is an unforgettable time, but it is also a time of anxiety and doubt. Eaten chocolate is for many a proven way to cheer yourself up and calm down.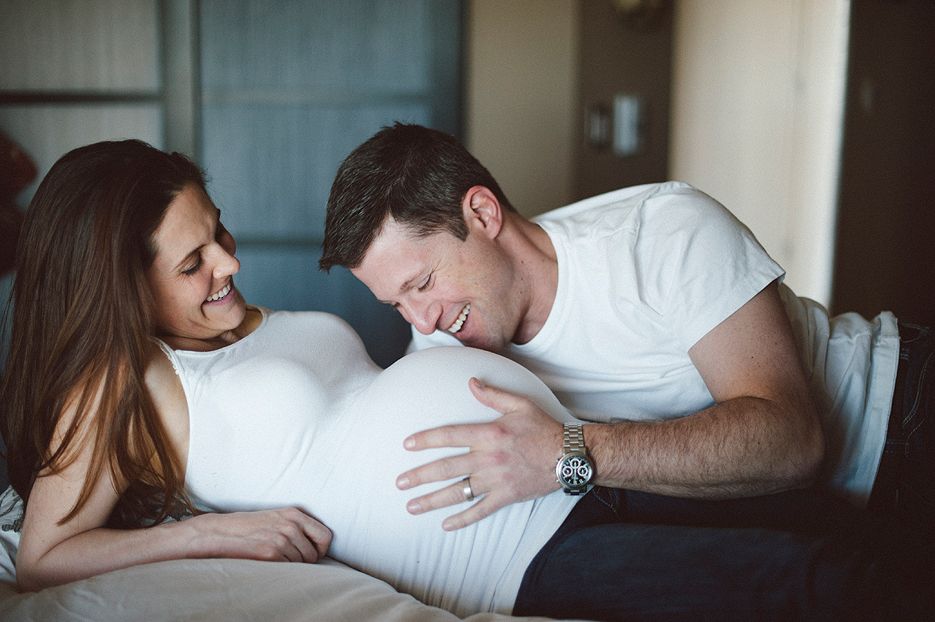 Unfortunately, industrial sweets do not always contain useful dyes and preservatives, so it is better for a pregnant woman to refrain from using them. In addition, eaten sweet causes sharp drops in blood sugar levels.
It is much more useful for a future mother to prepare healthy sweets at home. Make homemade ice cream from yogurt and fruit, from frozen fruit juice. You can make homemade marshmallows from dried fruits, fruit jelly - there are many safe sweet recipes.
The answer to the question why you crave sweets so much during pregnancy is that your body is used to an additional source of positive emotions. It is in your power to replace this source with something that will bring great benefits and bring no less pleasure.
Try to get more positive impressions. As a rule, everything related to the future baby cheers up. There is nothing more pleasant than choosing a name, preparing a children's room. Throw away superstitions - how nice it is to sew clothes, a blanket for an unborn baby.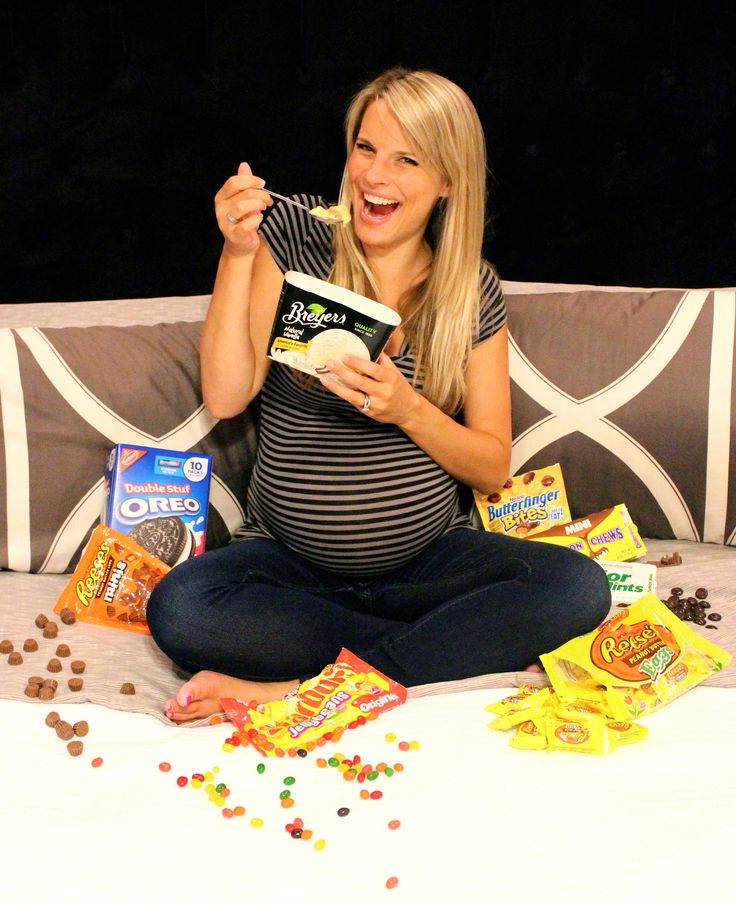 And how many educational toys you can make with your own hands. After giving birth, you will no longer have time for this.
Engage in stress-relieving activities: draw, listen to music, take a walk. Sign up for swimming classes for pregnant women - swimming is an excellent stress reliever and allows you to relax as much as possible.
Keep a diary so that you don't crave sweets during pregnancy. The diary is another source of positive emotions. You can conduct it only for yourself, or you can use it on the Internet, which allows you to share your everyday emotions with many people: exchange impressions, receive advice and recommendations, make new friends without leaving your home.
Trips, long and short (of course, with the permission of the doctor), will help you escape from worries and relax. The main thing is to take care of your comfort and safety while traveling. You should not lock yourself in your own apartment - it's good for you to change the situation and "move away" from daily troubles.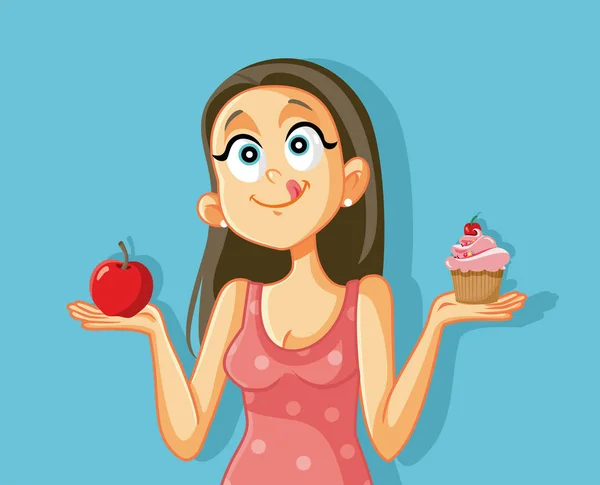 As you can see, you can "sweeten" your life not only with the help of chocolates. You have access to many pleasures that are safe for you and your unborn child. Those that do not cause problems with excess weight, allergies and other troubles, especially undesirable during the period of expectation of the baby.
Girls, thanks to all those who did not remain indifferent and worried about the last topic. I am writing how things ended. We came to school, to the extension room, and began to wait for the rest of the parents. .But in order to find out the situation, she must ask her daughter. I agreed, maybe. she said that first she would talk to us and her daughter and then with the boys and their parents, separately. I really didn't like that she tried to put pressure on the child like a prosecutor. There were questions, where did you sit first? touch her. Then 2 more mothers came up and connected. The child stood alone among the adults and tried to answer questions that were rather unpleasant for her, in which place they touched, and so on.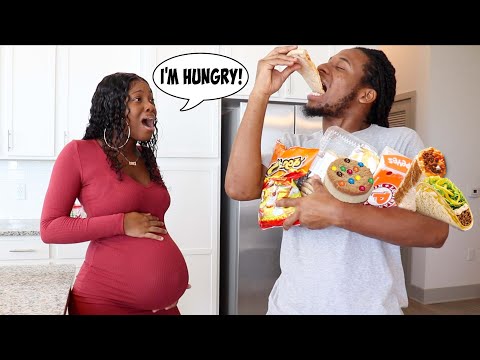 At the same time, it was clear that the teacher was trying to confuse her and spoke to her daughter in raised tones. I could not stand it and made a remark to her, saying that the child was already clumsy and empty, they called a psychologist and he talked with everyone separately. I was told that the psychologist quit. But I insisted and in an uninterested face came to memorize. Things went much faster with him, she asked everyone to calm down, we should not focus our daughter's attention on this so that there would be no psychological trauma, and the boys' mothers should have a conversation with them but not scold them. She forbade interrogating the boys and said that no one had a daughter either the right to interrogate. In my opinion, the most reasonable person there. Moms of boys, of course, do not believe that their children could do this and insist that their daughter is not telling the truth, since their children are positive and they don't even know such words, and indeed they do not even know their children know and they couldn't.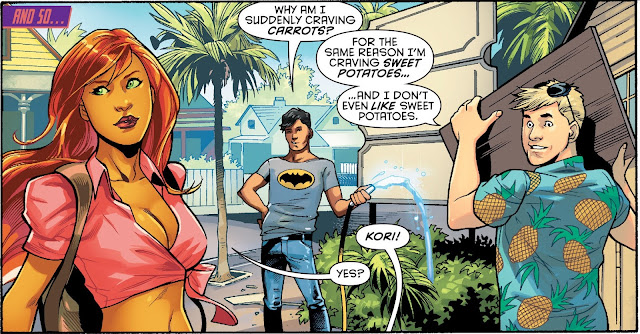 It's understandable that everyone stands up for their child. I heard them but warned that if something like this happens again, I won't go to the teacher, but further. Most of all in this story I didn't like the behavior of the after-school teacher. She told me that with her complaints I put her in an awkward position, saying that she doesn't look after the children, but washes the floors. But damn it, it's true. In general, she was offended by me. I talked with my daughter, said that we had resolved this issue and no one would offend her anymore, and we closed this topic. After the meeting, we went to the gym, there is an aikido section in this building. We talked with the coach, he accepted her daughter, she will start training on Monday. I know that you should not expect quick results, but I think this will give her self-confidence, and in a few years she will already be able to stand up for herself if, God forbid, there are more such boys .In general, something like this. Sorry for the many letters.
166
Olga Morozova
Hello forum. With an average score of 3.75, it should be 4 according to the rules, but it should be 3 for a quarter - is it legal? This is for my son in physical education. He always had problems with the winter physical swarm on skis, but still, mostly fours for the whole quarter, three 3s, one 2 (corrected by 4), the score came out more than 3.5, which means it should be 4 in the end. Or is it up to the teacher? Damn, the only 3 in a quarter, it's a shame somehow ...
119
Alexandra Hirsh
Girls, I am writing to the forum for advice, because I no longer know what and how to think about (I apologize in advance for the many letters))). The child will be 8 years old in May, he is finishing the first grade at a lyceum school. He was born with hypoxia, was pumped out for a day in intensive care, as a result: he went late (1.5 years), spoke late (in some words, at 4-4.
5 years). I was afraid that he would not be accepted into a regular school at all, but in the 0th grade his speech leveled off, he learned to read, count within ten, etc. what preschoolers usually know how to do (thanks to neurologists, psychologists and a talented tutor). Now to the point:
Finished the third quarter and has 3 "triples" and 3 "fours". Mathematics and English - with a bang, the rest is not very good. But I do not focus on this, I am confused by the attitude of his teacher. Middle-aged (45-50), as they say "of the old school", very strict, demanding and tough. My child (rather secretive) never complained about her, but I heard enough complaints from her in the first half of the year: "he sleeps all the time, does not listen, yawns, is not active, does not answer, peas against the wall, etc." . All this is said in such a tone (maybe I'm exaggerating) as if he is the last fool in the class (which has 32 children). The load at school is heavy: in addition to general subjects, the home is given up to a heap (for example, solve 1 page a day from Nefedova's "3000 examples in mathematics" and keep a reader's diary: read a story and draw a picture for it (5 pieces a week)).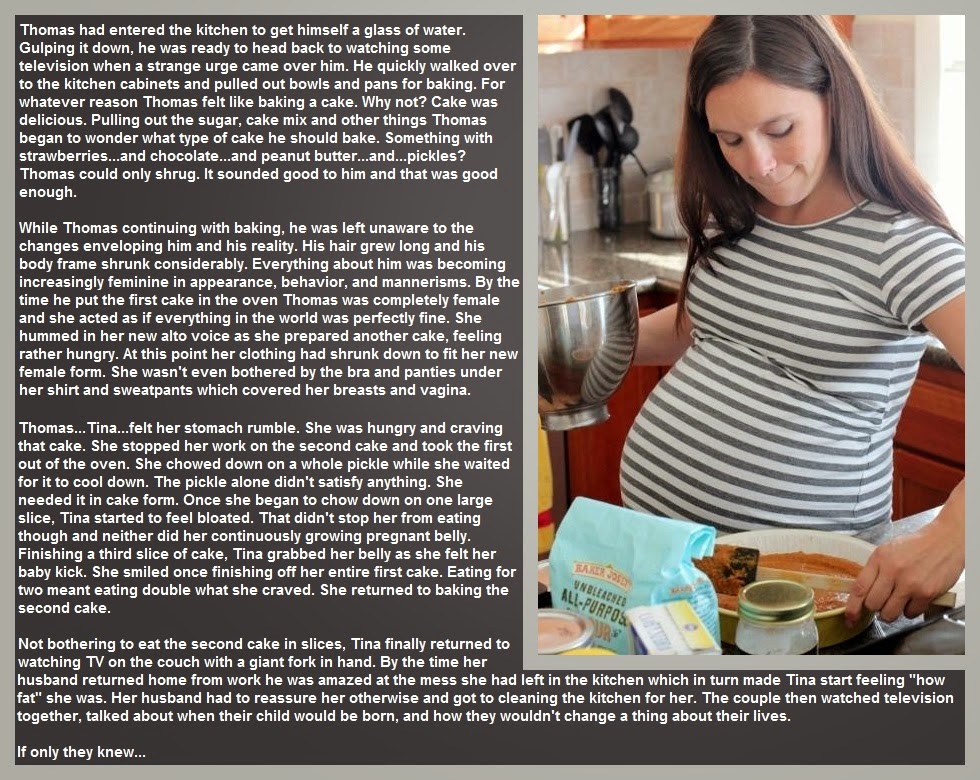 In order to improve my studies, I enrolled my son for additional education. classes with a tutor who teaches lessons with him every day for 2 hours and cooks for another 1 hour in separate subjects. The son opened up, cheered up, made new friends, every day he rushes to this tutor as if it were a holiday. As a result, after a month of classes: the last two math tests I wrote "excellent", with the rest of the subjects it was also not bad - from "deuce" to "four". Only his Russian language is unimportant, but remembering how he could not hold a pen and connect two words literally a year ago, I am generally happy with what I have. But when I asked his teacher how his studies were progressing, I heard that he was copying the tests (yeah, he wrote off two controls in a row), and in general, "things are still there." In short, as he was a fool, he remained.
I was brought up in a system where the teacher and his word is the law, and the authority of the teacher is unshakable. Maybe I just got lucky with my teachers.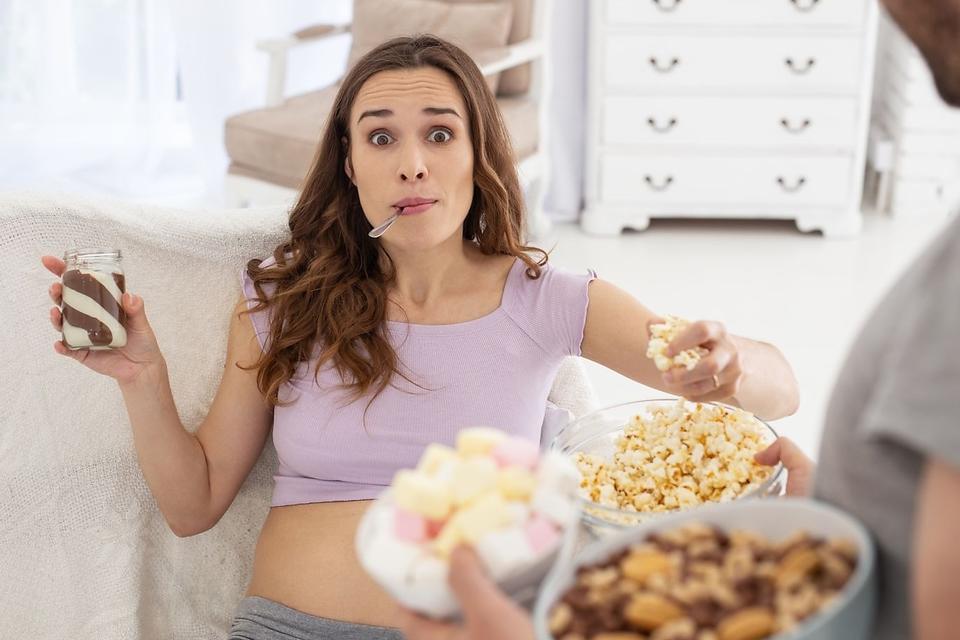 But the peremptory nature of my son's teacher confuses me. I do not confess to anyone, but it seems to me that my son is not comfortable with her, buying up at least an encouragement. If a person is constantly spread rot, then every desire can be beaten off.
And the atmosphere in the classroom is somehow unhealthy: all the competitors, everyone is climbing on each other's heads (in the first grade!), all the children are nervous, some kind of aggressive. For six months at school, the son did not find friends for himself, but at the tutor (she teaches at a private training center), he made friends with everyone on the very first day. Yes, and it seems to me that the attitude of the teacher was reflected in the attitude of individual children in the class: all year a classmate finds fault with his son, last week he kicked him, and the teacher told me: your son provoked him himself (as it turned out later, he offered to play catch-up, so he he caught up with his son and kicked him in the legs).

Now I'm thinking: is it worth transferring my son to a regular school, not a lyceum? Or is it the same everywhere? Or maybe I screwed myself up and over-dramatized everything?
I will make a reservation right away, I never asked the teacher for a special attitude towards my son, but before the start of the school year I honestly warned that there were minor problems with speech. Yes, and the teacher at first glance is not a monster, maybe she has such a method and it would be worse if she didn't demand anything from him at all? I really want to hear your opinion (I'm divorced from my son's father, my mother throws up her hands and says that if I translate it, I'll teach you how to run away from problems. In general, it hurts ....
107
Brave cellist
Even in my wildest dreams I could not imagine such a pedestal. Today, Eteri Georgievna has no equal in the world, all three girls are her pupils. Bravo, Alinochka, you are the first Russian figure skater to have collected all the significant titles, the Grand Slam in FC.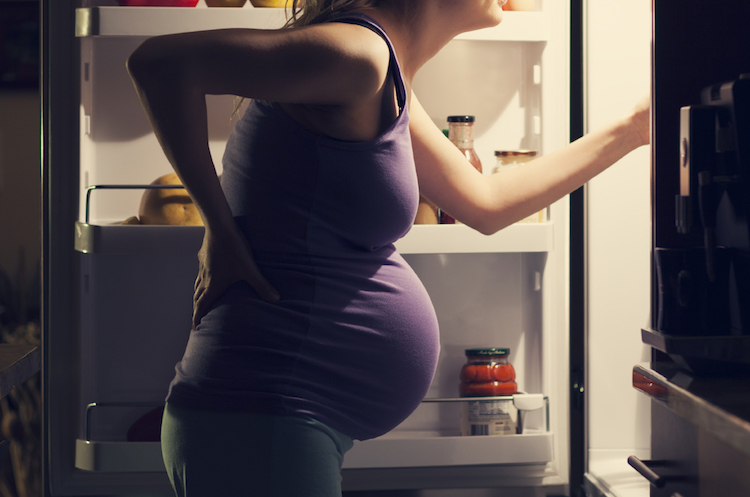 Russian Championship, European Championship, Olympic Games, Grand Prix Final and, finally, the World Championship. Elizabeth also wrote her name into history. The first Kazakh figure skater to win a medal at the World Championships and the first senior figure skater to perform a quadruple salchow. Zhenya, welcome back. And, of course, Sonechka with a confident debut at the World Championships. Thanks to the Japanese fans for the warm welcome.
97
Natalia
Good afternoon everyone!
Given: not the correct form of the corridor, narrow and long. The walls are light. At first I didn't bother, the walls are clean, bright and, well, okay. I tried on pictures (not large in a brown frame, oil) - I didn't like it.
Give ideas for such non-standard rooms, maybe someone has the same one?
I'll try to upload a photo in the comments.
84
Pregnancy is the most beautiful event in the life of any woman, it is her duty to the world.
The importance of the moment is simply breathtaking, because now another small heart is beating in the tummy. From now on, it is worth thinking about your actions, since the health and development of the unborn baby depends on them. Therefore, the first thing to think about is the usefulness of nutrition, because many foods are harmful to the baby and can even terminate the pregnancy.
Why during pregnancy cravings for sweets
All pregnant women constantly crave sweet or salty things, and sometimes both, because now they have a distorted taste and a huge appetite. As for sweets, the desire for such food can be caused by the wrong way of eating. If you eat junk food, then often you want to eat something sweet later. Hence, there are problems with being overweight and impaired fetal development in the early stages.
It seems to a pregnant woman that the feeling of hunger can be brought down by a chocolate bar or candy, but this is only possible for a while - soon she wants to eat again.
Because sweets are quickly absorbed, the feeling of hunger returns after a short period of time. It is better to include cereals in your diet that are rich in carbohydrates and can provide the body with useful vitamins and minerals. The benefits of such food will be much greater than those of sweets, especially for a child.
Also, the desire to eat sweets during pregnancy increases due to constant stressful situations. But believe me, a chocolate bar will not calm your nerves, this is just a delusion. So do not jam your problems with sweets, it is better to calm down, rest or be distracted by something else. Since pregnant women are encouraged to think and look at the beautiful, it is better to do this and the feeling of hunger will fade into the background.
How to replace sweets during pregnancy
In order to maintain a figure, quickly return it after childbirth, and also contribute to the normal weight gain of the child, you should not eat a lot of sweets during pregnancy.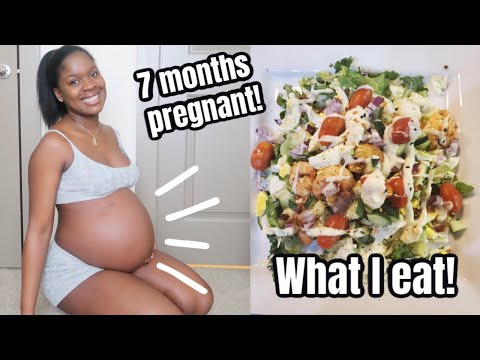 If this desire haunts you, try to deceive your own body, replace sweets with more healthy foods. For example, when you are craving sweets during pregnancy, eat dried fruits, they contain vitamins necessary for the baby. Dried fruits include dried figs, raisins, dried apricots, prunes, they can be consumed in a reasonable amount every day. But there is a ban on dried apricots in the presence of indigestion, because it can lead to diarrhea. Fresh fruits are considered the most useful, only they need to be selected according to the season and washed thoroughly before use.
Honey can become a substitute for sweets - it is nutritious, natural, rich in useful substances. But honey can cause an allergic reaction and the baby may develop an allergy to sugary foods after birth. Therefore, be extremely careful with this product, first try a little to see how the body reacts.
If you really want sweets during pregnancy, there is no way to replace it, you can eat good quality dark dark chocolate.
Be sure to choose high cocoa content in chocolate, and consume it in small quantities.
Is it possible to eat sweets during pregnancy
Expectant mothers try to constantly monitor their diet so as not to harm the baby, but sometimes it is simply impossible to do without sweets. Everyone knows that sweets during pregnancy do not benefit the body of the mother and child, but there are also positive aspects from its use:
a small amount of sweets can develop the child's immunity to allergic reactions;
a future mother who is constantly depressed, having eaten sweets, will please herself and the baby, as he feels all the experiences of the mother.
Doctors unanimously speak about the harmfulness of sweet food during pregnancy, but you can't categorically deny yourself, it's better to limit the dose or choose more healthy types of sweets. Because a huge amount of sweets can lead to very terrible consequences. This includes deviations in the normal development of the child and even death during childbirth due to the abnormal weight of the fetus.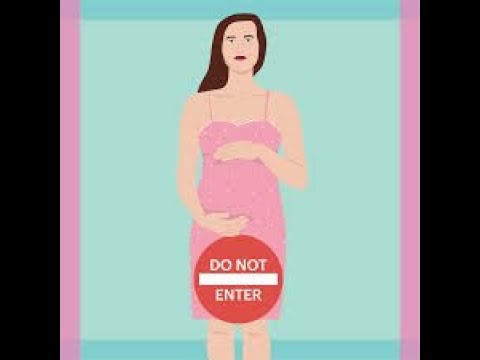 That is why nutritionists say that you need to monitor the amount of food you eat.
How harmful sweets are to pregnancy
Sweets during pregnancy can not only harm the mother's health, but also disrupt the development of the child's nervous system, which is fraught with various diseases in the future. It has also been observed that the consumption of sweets in large quantities leads to such a female disease as thrush. This is a very common disease and easily curable in the early stages, but it becomes a huge danger for pregnant women, because the use of various medications adversely affects the health of the unborn baby and can become a threat to successful childbirth.
A woman needs to think before eating sweets during pregnancy, especially in the later stages. This can be the cause of the development of diseases such as heart attack, dysbacteriosis, obesity, which can cause an exacerbation and termination of pregnancy.
Therefore, pregnant women need to consume only healthy, high-quality products.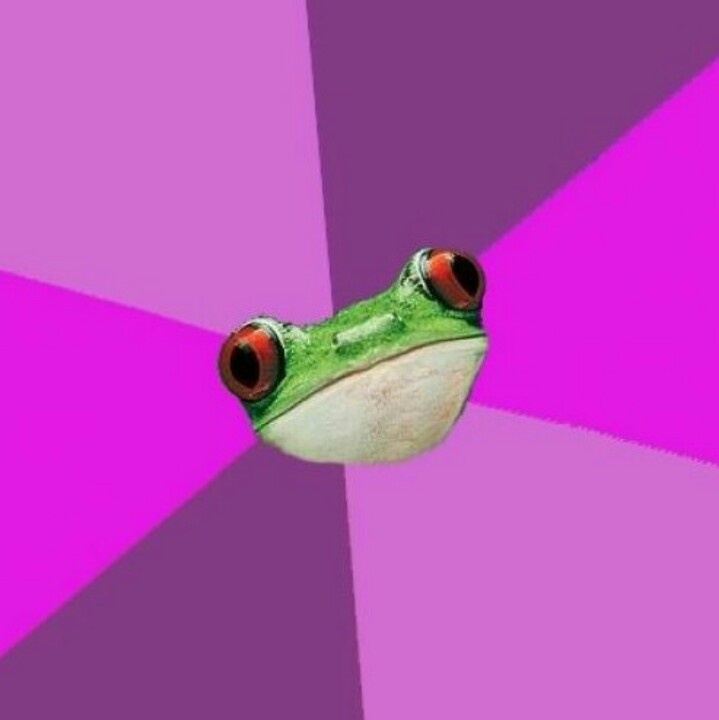 It is best to switch to proper nutrition, so it will be easier for you to return to shape after childbirth and to establish the work of many organs.
During pregnancy, women often begin to experience strong cravings for sweets. But many are concerned about the question of how useful or harmful it is for the body. To answer it, you need to figure out what sweets are in general.
Sweets
There are quite a lot of sweet foods. Conventionally, they can be divided into several large groups:
Sweet pastries.
Sweets.
Chocolate.
Fruits, berries and sweet vegetables.
No wonder that cravings for sweets occur during pregnancy. Indeed, in all these products there are a lot of quickly digestible carbohydrates, namely they are the main supplier of glucose.
This substance provides energy to all cells of the female body. Moreover, glucose is spent on the development and growth of the child. During pregnancy, the need for it doubles and ordinary foods are not always able to fill the energy deficit.
When there is a lack of glucose in the body, the following symptoms occur:
Acute feeling of hunger.
Desire to eat something sweet.
Severe weakness.
Trembling in the hands.
Irritability.
Sometimes fainting may even occur.
That is why the increased need for glucose during childbearing should not be ignored. However, not all foods are suitable for satisfying sugar cravings.
Sweet pastries
This group includes various rolls, biscuits, rolls, pastries and cakes. For many expectant mothers, they are a favorite treat. And this is not surprising. Such pastries contain a lot of carbohydrates combined with fats. And this means that they will very quickly turn into glucose.
Moreover, the carbohydrates in these foods are easily digestible, meaning hunger and sweet cravings are easily satisfied. And, of course, the taste of baking is its main advantage. However, we should not forget about the dangers of such products.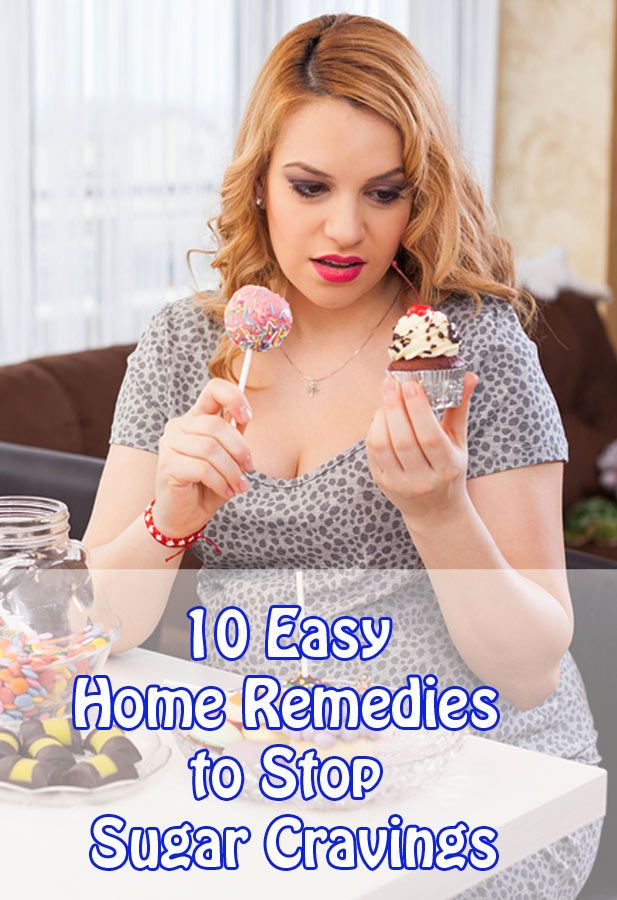 Baking damage
Sweet buns and cakes, both during pregnancy and beyond, cannot be attributed to uniquely healthy and healthy food. And often their advantages are blocked by the harmful effects on the woman's body.
Firstly, they contain a lot of fat, which can adversely affect weight gain and even cause obesity. Almost all women during pregnancy gain extra pounds, but sometimes they are too much. Excess fat does not benefit the pancreas and may well provoke its inflammation, exacerbation of chronic pancreatitis.
Secondly, fast satiety leads to skipping the main meals. Expectant mothers often use sweet pastries as a snack, but after it they don't feel like soup or stew.
Thirdly, the simultaneous intake of a large amount of carbohydrates in the body causes a sharp release of insulin, which will later appear again as a craving for sweets. And there will be a vicious circle.
And, fourthly, there is a huge amount of harmful substances in store baked goods - animal fats, margarine, preservatives, stabilizers, flavors and flavor enhancers.
And they definitely have no place in the diet of the expectant mother.
However, all of the above does not mean that you should forget about cakes, buns and cookies during pregnancy. Sometimes they are simply indispensable for quickly satisfying hunger. And positive emotions from delicious food are also good for mom and baby.
However, the consumption of such food should be kept to a minimum and only homemade cakes should be preferred. But even it should be eaten in reasonable quantities, and not every time you want.
Sweets
There are different kinds of sweets – chocolate, wafer, caramel, lollipops. However, all of them are united by the lack of useful properties during pregnancy.
Almost all sweets contain a large amount of sugar, which explains their attraction for children and expectant mothers.
But they are harmful to the body. Too much candy will impair glucose receptor sensitivity and insulin production.
They can damage teeth and contribute to the spread of cavities.
Unlike baking, sweets create the illusion of fullness, because fast carbohydrates alone cannot fully satisfy hunger. However, these sweets are very conducive to weight gain, and often even more than pastries.
When will sweets be useful? If the expectant mother really wants to treat herself to something sweet, to feel a pleasant taste, she can afford one or two sweets.
However, you should try not to get carried away with them and not to eat sweets during pregnancy on an empty stomach, as this can provoke an increase in toxicosis, nausea and vomiting.
Chocolate
Not everything sweet during pregnancy should be feared. Regarding chocolate, the opinions of doctors are ambiguous.
On the one hand, chocolate is rich in sugars and fats and promotes weight gain.
But, on the other hand, its useful properties have long been known. Chocolate calms and returns a good mood, provides only positive emotions.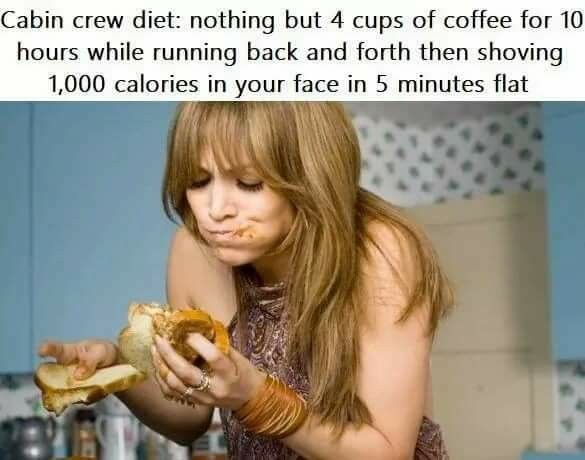 This delicacy can rightly be called a sweet antidepressant.
Chocolate is indispensable in a situation where hunger overtakes the expectant mother suddenly, and there is no way to eat fully. The best solution is to always carry a small bar of chocolate with you. This is especially true in the last weeks of pregnancy, when the need for sweets increases significantly, and you constantly want to eat.
Is it possible to eat chocolate often while carrying a child? Of course, they should not be abused. When there is too much sweet in the diet, it will not benefit the woman. In some situations, this even contributes to the exacerbation of candidiasis, which is not only highly undesirable during pregnancy, but also causes severe discomfort in the genital area.
However, treat yourself to quality chocolate a few times a week is perfectly acceptable. The main thing is not to buy cheap sweets, where most of the cocoa is replaced by palm oil.
Fruits, berries, sweet vegetables
Not only fruits and berries are classified as sweets.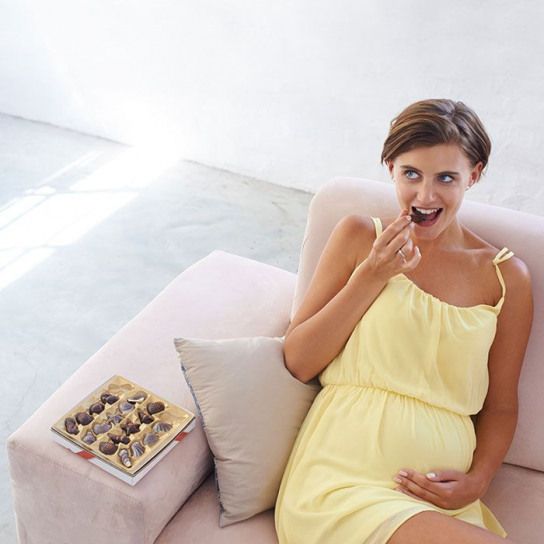 Fresh carrots are also a delicacy for many women. In addition, it can reduce the symptoms of heartburn, which often bother expectant mothers in the third trimester.
It would seem that natural products can be eaten without any restrictions, but in practice this is not entirely true. Why might they be harmful?
For these sweets to be truly beneficial, the following conditions must be met:
Eat only seasonal fruits, vegetables and berries. To get sweet vitamins in winter, you can use the freezer.
Do not abuse quantity. Even ordinary carrots can cause carotene jaundice when overeating.
Avoid citrus and exotic fruits. It is better to eat fruits that grow in the region and are more familiar.
Unfortunately, modern fruits and vegetables are often grown with various fertilizers. And even natural sweets bought in season can harm your health. But in the conditions of the city, it is usually impossible to grow apples or raspberries on your own, so you need to carefully monitor the quality of store or market fruits and vegetables.
However, sometimes expectant mothers are worried about the opposite situation, when they are not at all attracted to sweets. Should I be worried about this? And why is this happening?
Lack of cravings for sweets
If a woman does not want sweets, there is nothing wrong with that. This means that her body receives enough carbohydrates from other foods. And even when the need for glucose increases, it is immediately satisfied.
This is often observed in expectant mothers who are accustomed to proper nutrition. They have certain, long-formed food addictions, and even pregnancy does not change them.
In addition, there are women who simply do not like pastries, sweets and chocolate, and these products are always missing from their diet. When carrying a child, there is no desire to try them.
Lack of cravings for sweets during this period is normal and should not worry the mother-to-be.
Signs
Even signs of pregnancy are associated with addiction to sweets.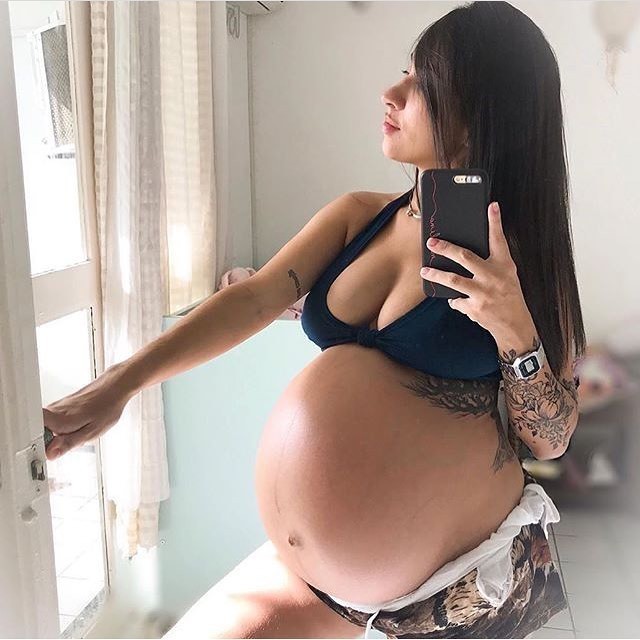 Usually, if a woman cannot live without buns and sweets, she is predicted to have a daughter. For boys, there are other observations. It is believed that sons are born to women who are very fond of meat dishes.
Doctors regard such signs as fiction. None of them are true. The gender of the baby and food preferences during pregnancy are not related. Therefore, you should not buy pink clothes if your whole pregnancy is drawn to sweets. The probability of having a daughter in such a situation is only 50%.
Craving for sweets during pregnancy is a normal and physiological phenomenon. However, it is not always necessary to blindly follow your desires. In the use of sweets during this period, you must listen to common sense.
Many girls take care of their figure in everyday life by limiting or even completely removing all sweets from their diet. And most of them are drawn to sweets during pregnancy, even then they give themselves free rein and lean on previously forbidden foods.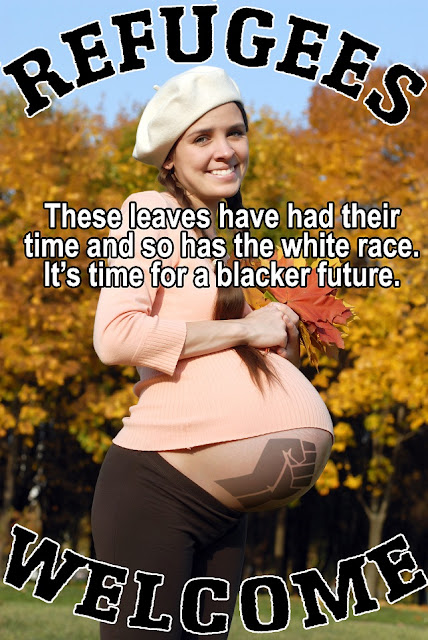 What's the difference, still get fat! However, not everything is so simple. Is it possible to eat sweets during pregnancy, what can it affect and what is the best way to replace it?
Cakes, cakes, buns and other sweets are classified as energy products due to their high carbohydrate content. There are a lot of calories in such products, moreover, they do not saturate the body and carry absolutely no benefit, but there is more than enough harm, both for the mother herself and for her unborn baby.
Sweets during pregnancy: consequences
Sweet is different for sweet, and besides, everything needs its own measure. If the expectant mother eats a small piece of dark chocolate every morning, then the calories will be burned during the day, and the body will receive its dose of vitamins. . If in her daily diet there are all kinds of buns, cakes and pastries, which the pregnant woman eats in unlimited quantities during the day, then the consequences will be extremely negative:
Excessive weight of the expectant mother. Despite the high calorie content, sweet buns and cakes contain "short" carbohydrates that can satisfy hunger only for a short period of time, after which the brain will again signal that it is time to eat. Thus, a woman will eat more than she needs, and extra calories will very quickly be deposited on her favorite places - the stomach, sides, buttocks and legs in the first place. And if in the position of excess fat on the abdomen is not visible, then everything will very quickly fall into place after childbirth. More excess weight gained during pregnancy - it will be harder to lose it later and return to the desired shape.
Birth of a large baby. Excessive mother's passion for sweets provokes weight gain in the fetus, and this, in turn, can significantly complicate the process of labor.
Allergic reaction. After the birth of the newborn, rashes may occur - such a reaction to a large amount of sweets in the mother's diet.
Deterioration of teeth in a pregnant woman. Each expectant mother must go through a dentist 2 times during pregnancy - the first time when registering, the second time closer to the third trimester. The fact is that the amount of incoming calcium during this period of life is needed many times more, because the construction of the bone skeleton of the crumbs depends on it. Therefore, many women often have severely deteriorated teeth due to an acute shortage of an important trace element, and the constant consumption of sweets is an additional load on the teeth, which at any time can aggravate the situation.
Why you want sweets during pregnancy
If a woman is craving sweets during pregnancy, the reasons should be sought in the following:
Unbalanced diet. Few of us can boast of a properly balanced diet, when with food we get enough proteins, fats, carbohydrates, as well as vitamins, minerals and essential trace elements. And in the case when one of these components is missing, the expectant mother may be drawn to obviously wrong products: chips, soda, sweets.
Deficiency of "long" carbohydrates, which the body urgently needs to fill, and better with "short" carbohydrates, so that the feeling of fullness comes as quickly as possible. But we have already said that such carbohydrates cannot be called useful, they give a feeling of fullness only for a short period of time, after which you want to eat something again. "Short" carbohydrates are all kinds of sweets: cakes, cookies, pastries, etc. It is better to eat "long" carbohydrates, i.e., various cereals - oatmeal, buckwheat, millet, rice, corn. Thus, a hearty breakfast of one of these cereals will significantly reduce sugar cravings during the day and, at the same time, provide energy and a sense of fullness for a long time.
Poor stress tolerance. And in ordinary life, it is difficult for a person to cope with stressful situations without passing negativity through himself and without focusing on conflict situations. And during pregnancy, there is such a riot of hormones that it is doubly difficult for the expectant mother to cope with her emotions. And the jamming of stressful situations with sweets begins, because chocolate contains an unthinkable amount of endorphins - hormones of joy.
Deficit of positive emotions. After all, eating sweets is the little joys of life that can significantly cheer you up.
What can you eat during pregnancy
If the craving for sweets is irresistible, then you can deceive your own body by giving it the so-called healthy sweets. So, how to replace sweets during pregnancy?
Dried fruits. For example, dried apricots, raisins, prunes or figs. Moreover, it is worth choosing those that are dried without the use of sulfur. Such dried fruits are able to quench the thirst for sweets, and they are unable to cause harm to the body of a pregnant woman. You should know that, for example, prunes are very good at helping to cope with constipation, which is so common in expectant mothers. Accordingly, eating it with diarrhea would be at least imprudent.
Dark . And the higher the percentage of cocoa content in it, the bitterer it is, and the better it is, respectively. Not everyone can eat dark chocolate, but this is a matter of habit. 2-3 slices a day will not harm a pregnant woman at all, and at the same time, they will help a little to cope with a stressful situation.
Honey. 2 tablespoons per day can replace the daily need of a pregnant woman for sweets. At the same time, honey contains a number of useful vitamins and microelements that are essential for the health of the expectant mother and her baby. Nevertheless, you should not abuse this natural sugar substitute - in large quantities it can cause allergies, and extra calories are still present in it.
Fruit. It is better to give preference to citrus fruits, and bananas and grapes will have to be excluded.
So, you can find an alternative to sweet cakes and buns. However, none of this is also worth eating in kilograms, and, moreover, at night - again, everything is good in moderation.
What about drinks during pregnancy? Expectant mothers are recommended to drink ordinary drinking water in sufficient quantities. The exception is pregnant women with edema or kidney problems, they should limit their intake of any liquid, especially 2 hours before bedtime.
It is mandatory for expectant mothers to give up sugary carbonated drinks (Coca-Cola, Pepsi, etc.) and even packaged juices. Both there and there, one package contains so much sugar that its values ​​\u200b\u200bare significantly higher than the daily recommendations. Instead of soda, it is better to drink the same ordinary water, and packaged juices should be replaced with freshly squeezed ones.
Doctors even allow some expectant mothers to drink coffee, provided that they do not get too carried away with the tonic drink, and her pregnancy proceeds absolutely normally. It is better to drink weakly brewed black tea, while it is better to refrain from green and most herbal infusions if there is a threat of uterine tone.
But the question is - is it possible to have sweet tea during pregnancy, especially if before a woman always drank only this? Or is it worth retraining?
If the expectant mother does not perceive unsweetened tea in any way, then there is no need to force yourself. However, the risks can be minimized. For example, reduce the amount of sugar in tea from two teaspoons to one, after 15-00 drink unsweetened tea, and it is advisable to buy expensive cane sugar.
Sweet in early pregnancy
In the first trimester of pregnancy, the consumption of sweets is not as dangerous in terms of weight gain as in the third, when appetite in principle can get out of control, and weight gain is at a galloping pace.
In the first trimester, some expectant mothers are accompanied by such an unpleasant pregnancy companion as toxicosis, and they do not gain weight, but, on the contrary, lose it. In this case, not only does it not pull on sweets - in principle, not every meal will be joyfully received by the body.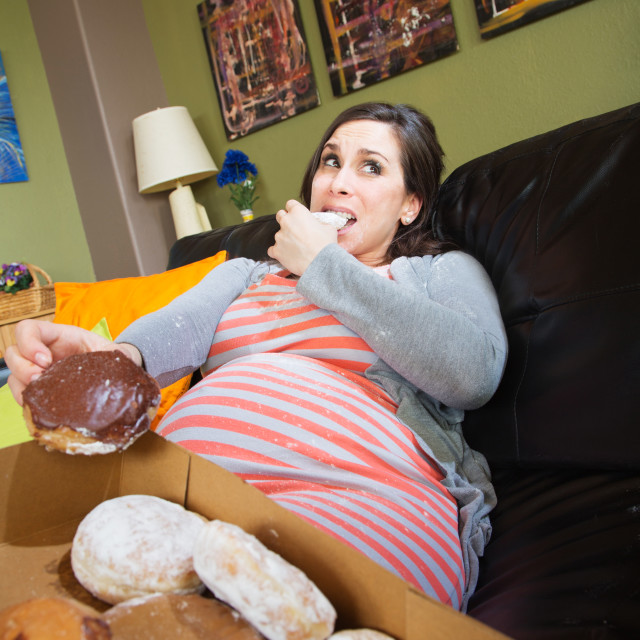 Bottom line - if you want sweets in the first trimester, you can afford it. But buns, cakes and pastries are best eaten only on special occasions. For every day, it is advisable for the expectant mother to use a healthy alternative in the form of dried fruits or dark chocolate, ideally in the morning.
Pregnancy sweets: girl or boy
Since ultrasound is a rather young invention, our mothers and grandmothers learned to guess the sex of their future baby by signs. For example, it's no secret that pregnant women often change their taste preferences, sometimes in such a way that a normal person never even dreamed of. According to these same deviations, they tried to find out in not so ancient times who the woman expects - a boy or a girl?
It turns out that if a woman is drawn to salty, meat products and alcohol, then she wears a boy. But the craving for sweets during pregnancy suggests that she will soon have a daughter.
Obviously, whoever the expectant mother is waiting for, you should not be led by your gastronomic addictions.