Ways to help a newborn poop
Baby constipation: Top 7 home remedies
Babies often go a long time between bowel movements. Most of the time, it is normal for a baby to go days or even more than a week without a bowel movement. However, a baby may sometimes be constipated and need a little help.
If a baby is constipated, a pediatrician may recommend using home remedies as a first-line treatment for baby constipation.
Home remedies for constipation in a baby include:
1. Exercise

Moving a baby's legs can help relieve constipation.
As with adults, exercise and movement tend to stimulate a baby's bowels.
However, as babies may not be walking or even crawling yet, a parent or caregiver may want to help them exercise to relieve constipation.
The parent or caregiver can gently move the baby's legs while they are lying on their back to mimic the motion of riding a bicycle. Doing this may help the bowels function and relieve constipation.
2. A warm bath
Giving a baby a warm bath can relax their abdominal muscles and help them stop straining.
It can also relieve some of the discomfort relating to constipation.
3. Dietary changes
Certain dietary changes may help constipation, but these will vary depending on the baby's age and diet.
While breastfeeding a baby, a woman could eliminate certain foods, such as dairy, from her diet. It may take some trial and error to identify the dietary changes that help, and it is quite possible that changes in the diet will have no effect on the baby's constipation.
For formula-fed babies, a parent or caregiver may want to try a different kind of formula. It is best not to switch to a gentle or dairy-free formula without consulting a pediatrician first. If one change does not make a difference, continuing to try different formulas is unlikely to help.
If an infant is eating solid foods, parents or caregivers should look to introduce foods that are good sources of fiber.
Many fruits and vegetables can help stimulate the bowels because of their higher fiber content.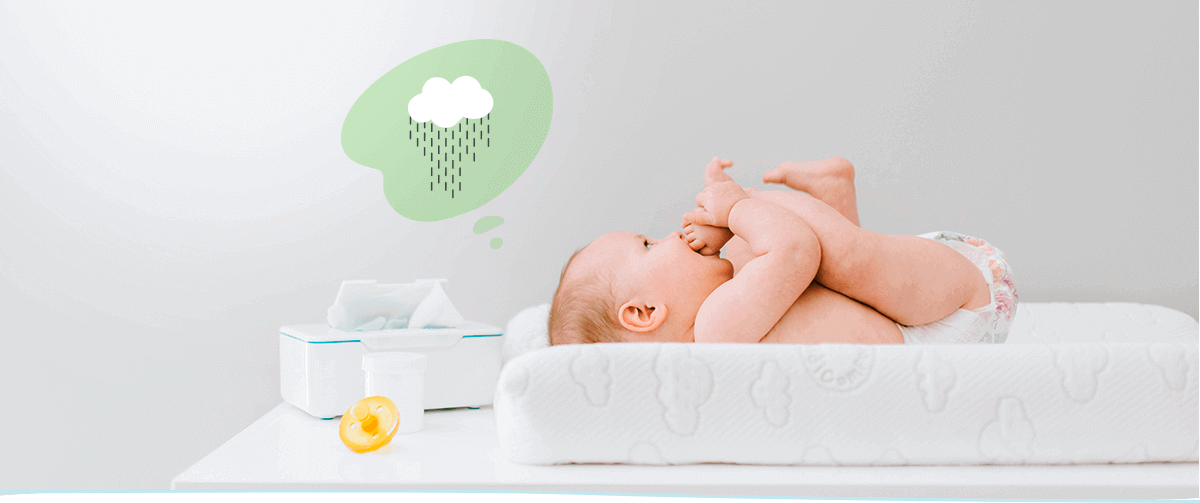 Good food choices for babies with constipation include:
skinless apples
broccoli
whole grains, such as oatmeal or whole-grain bread or pasta
peaches
pears
plums
4. Hydration
Young infants do not typically need supplemental liquids as they get their hydration from breast milk or formula.
However, babies that are constipated may benefit from a small amount of extra liquid.
Pediatricians sometimes recommend adding a small amount of water or, occasionally, fruit juice, to the baby's diet when they are over 2–4 months old and are constipated.
5. Massage
There are several ways to massage a baby's stomach to relieve constipation. These include:
Using the fingertip to make circular motions on the stomach in a clockwise pattern.
Walking the fingers around the naval in a clockwise pattern.
Holding the baby's knees and feet together and gently pushing the feet toward the belly.
Stroking from the rib cage down past the belly button with the edge of a finger.
6. Fruit juice

A small amount of pure apple juice can help soften stool.
After a baby reaches 2–4 months of age, they can have a small amount of fruit juice, such as 100-percent prune or apple juice. This juice may help treat constipation.
Experts may recommend starting with about 2–4 ounces of fruit juice. The sugar in the juice is hard to digest. As a result, more liquid enters the intestines, which helps soften and break up the stool.
However, a parent or caregiver should not give fruit juice to a baby for the first time without consulting their pediatrician.
7. Taking a rectal temperature
When a baby is constipated, taking the baby's rectal temperature with a clean, lubricated thermometer may help them pass stool.
It is important not to use this method very often, as it can make constipation worse. The baby may start not wanting to pass a bowel movement without help, or they may begin to associate having a bowel movement with discomfort, leading them to fuss or cry more during the process.
Anyone who feels as though they often need to use this method to help the baby have a bowel movement should talk to the baby's doctor.
As infants may go for extended periods without a bowel movement, it can be hard to tell if they are constipated. Signs that indicate constipation in a baby include:
infrequent stools that are not soft in consistency
clay-like stool consistency
hard pellets of stool
long periods of straining or crying while trying to have a bowel movement
streaks of red blood in the stool
lack of appetite
a hard belly
Signs of constipation in babies vary depending on their age and diet. A normal bowel movement before a baby begins eating solid food should be very soft, almost like the consistency of peanut butter or even looser.
Hard baby stool prior to solid food is the most obvious indication of constipation in babies.
At first, breastfed babies may pass stool often since breast milk is easy to digest.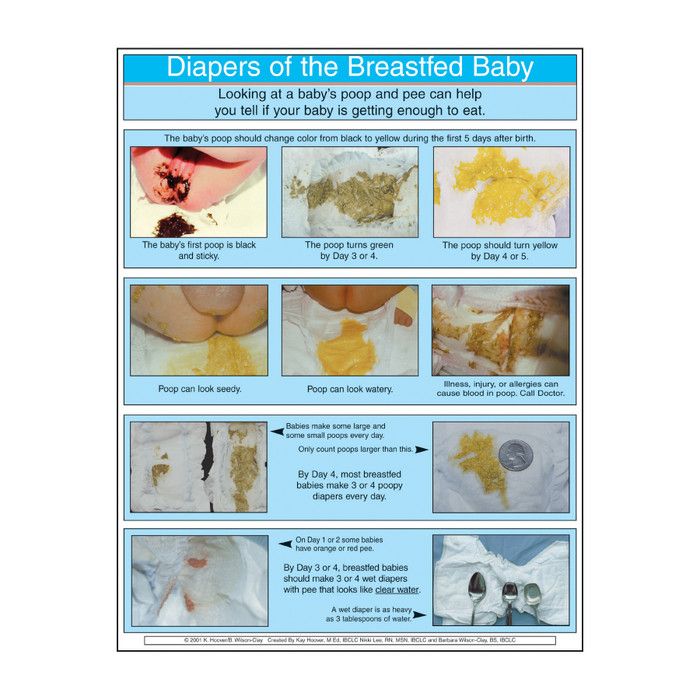 However, once a baby is between 3 and 6 weeks old, they may only pass a large, soft stool once a week and sometimes even less.
Formula-fed babies tend to pass stool more frequently than breastfed babies. Most formula-fed babies will have a bowel movement at least once a day or every other day. However, some formula-fed babies may go longer between bowel movements without being constipated.
Once a parent introduces solid food to a baby's diet, a baby may be more likely to experience constipation. A baby may also be more likely to become constipated if a parent or caregiver introduces cow's milk (other than formula) to their diet.
Share on PinterestA doctor should assess a baby with ongoing constipation.
It is advisable to call a pediatrician if a baby has not passed a stool after a day or two and there are other signs present, such as:
blood in the stool
the baby seems to be irritable
the baby appears to have abdominal pain
there is no improvement in the baby's constipation after taking steps to treat it
Treatment typically starts with home remedies.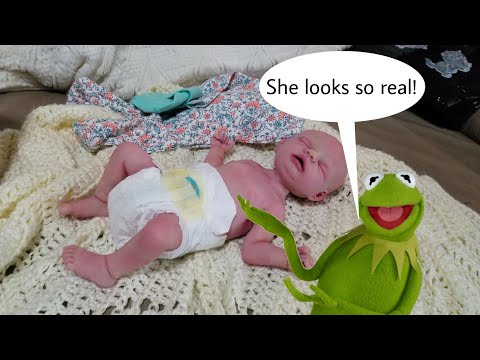 If home remedies do not work, a doctor may examine the baby and, in rare cases, prescribe medications, such as:
laxatives
enemas
suppositories
People should never give these medications to a baby unless a doctor prescribes them.
Constipation can lead to discomfort and irritability in a baby. People can try several at-home methods to help alleviate constipation.
If symptoms do not improve, it is best to speak to the infant's pediatrician for additional strategies.
Read the article in Spanish.
Pros and cons of each
We include products we think are useful for our readers. If you buy through links on this page, we may earn a small commission. Here's our process.
Baby colic causes uncontrollable crying that does not stop, even with comforting, and gets worse over time. At present, there is no evidence to prove that any treatment is an effective remedy for colic, and no cure is available.
Colic is a common problem in young babies, with around one-fifth of babies developing the condition.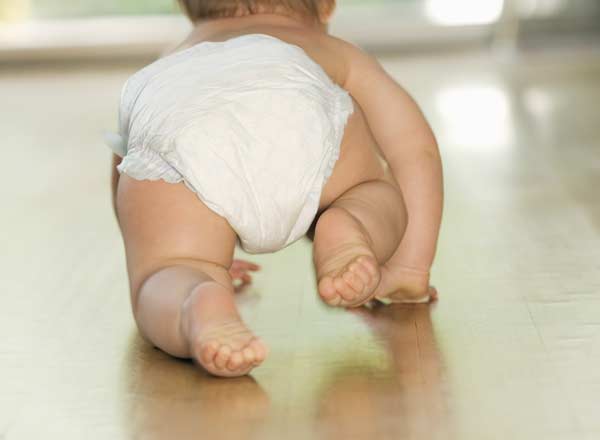 Colic tends to get worse in the early evening. As well as crying that gets worse throughout the day or night, other signs of colic include:
screaming
pulling the legs up towards the chest
passing gas
an enlarged stomach
Some people swear by specific remedies for colic, such as gas drops and gripe water. But what is the difference, and which one is best?

Share on PinterestGripe water is a liquid solution that may reduce colic symptoms.

Gripe water is a liquid solution containing herbs, such as dill seed oil. Some people believe that gripe water warms and soothes a baby's stomach and reduces colic symptoms.

Different brands of gripe water contain different ingredients. Some still include sugar and alcohol, though most are now sugar and alcohol-free.

Gripe water also usually contains sodium bicarbonate, thought to help relieve colic symptoms by offsetting stomach acid. However, too much sodium bicarbonate can cause alkalosis, a condition that can lower the acidity in a person's blood, leading to serious side effects.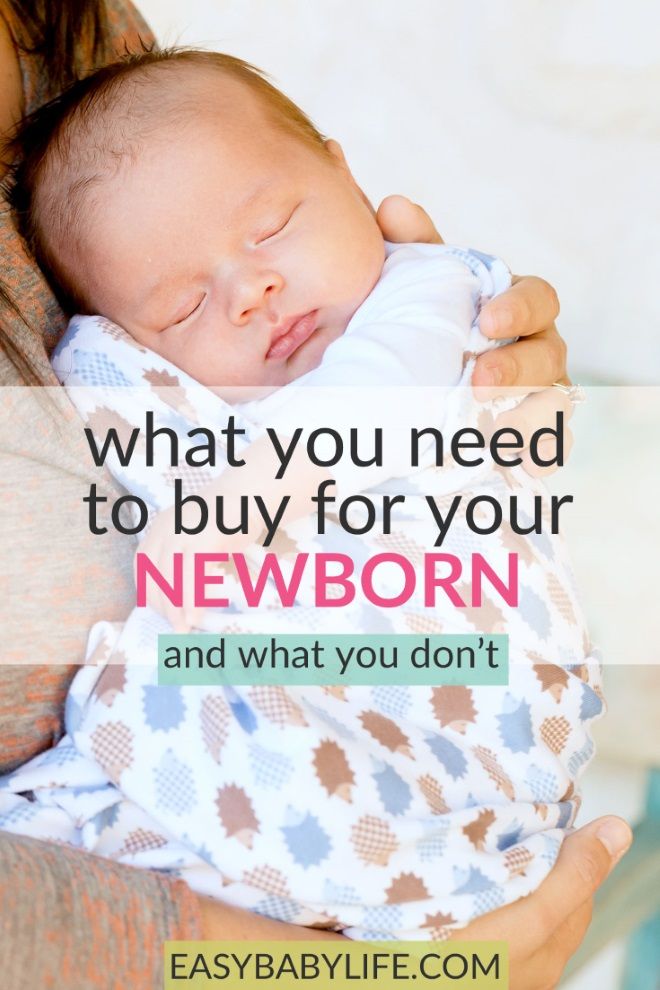 Gas drops contain simethicone. This active ingredient breaks up larger gas bubbles into smaller ones, which are more comfortable for a baby to pass.
Caregivers can give the drops directly to a baby or mix them in with formula or expressed breast milk.
The American Academy of Pediatrics suggest that gas drops are safe to give to newborn babies, and adverse side effects are rare.
However, if a baby is also taking thyroid hormone medication, do not give them gas drops as simethicone can interact with this type of medication. Doctors may prescribe thyroid hormone medication for conditions, such as congenital hypothyroidism, where the thyroid gland is underdeveloped.
Anyone caring for a baby with colic will likely be keen to try anything that might ease the baby's discomfort.
Several users of parent-to-parent forums have recommended both gripe water and gas drops as remedies for colic. However, no scientific evidence shows either of them to work. As such, it is up to the caregiver to decide whether to try either remedy and see which, if either, works best for the child.
If a baby's symptoms seem to stem more from gas pain, then gas drops might be more effective. If a baby appears in more general discomfort, gripe water might be the better option. However, there is no guarantee that either will make a difference.
Caregivers should remember that there is always a possibility their child could react negatively to any new remedy.
Gripe water products can contain many different ingredients. Be sure to check the label of gripe water to see what it contains. Do not use products that contain alcohol.
Also, some gripe water ingredients remain untested in babies. Ask a doctor to be sure ingredients are safe for a baby before using them.
A new, untried remedy could also cause an allergic reaction. Caregivers should learn the signs that might indicate an infant is having an allergic reaction. If a caregiver suspects an allergic reaction, they should stop using the medicine immediately and seek advice from a doctor.
Signs of an allergic reaction include:
a rash
difficulty breathing
swelling on the face, neck, or tongue
vomiting
Caregivers should make sure they give the correct dosage, store gripe water and gas drops according to the instructions, and check that they are within their use-by date.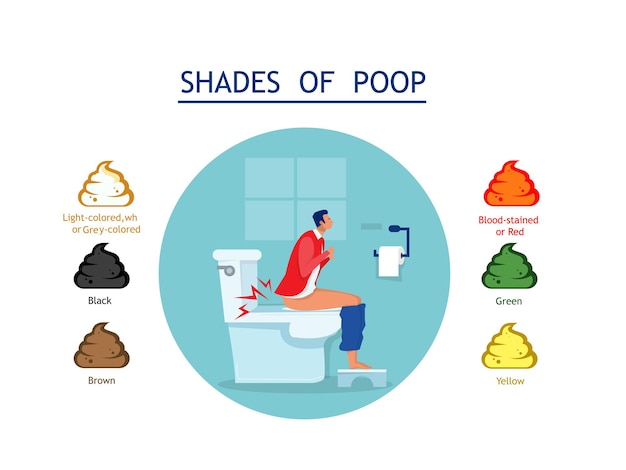 Doing so will also reduce the risk of the remedy causing any upset to the infant.
Share on PinterestGently rocking the baby may reduce pain and provide comfort.
More research is necessary to understand why colic occurs and which treatments can help reduce the symptoms of this condition.
As well as gas drops and gripe water, other home remedies include:
White noise or womb noise
Some people find that noises that mimic the sounds babies hear inside the womb can help soothe and calm babies who are crying from colic. Noise from household appliances, such as hoovers and hairdryers, may have a similar effect.
Carry, rock, or walk
Some young babies who are upset because of the discomfort and pain that colic causes like to be held and rocked rhythmically.
Some parents suggest that going for a drive or out for a walk with the baby in the buggy can help due to the gentle rocking motions. Putting the infant in a sling while walking around can provide comfort from movement and skin-to-skin contact.
Avoid certain foods if breast-feeding
Some foods may pass through breast milk and could cause a fussier, gassier baby. However, people who are breast-feeding should avoid randomly removing foods from their diet.
Instead, look for patterns and try to identify if the baby becomes fussy after eating certain foods.
Some foods that are sometimes, though not always, culprits, include:
dairy products
cabbage
onions
caffeine
Some people choose to avoid these foods while breast-feeding in an attempt to reduce colic symptoms in the infant.
Switch to a different bottle if formula feeding
It may help to change the teat of the bottle.
Some teats are designed to reduce colic by only allowing milk to come out when the baby sucks. These bottles may reduce the amount of air the baby swallows when feeding and therefore the amount of gas that forms in the stomach.
However, experimenting with different teats may be a good idea.

If overfeeding or swallowing air is contributing to colic symptoms, a slower-flowing nipple may help. However, a slow-flow teat may be frustrating for the baby if they cannot get enough milk.
Some anti-colic bottles are available to purchase online.
Change feeding positions
Holding a baby upright during and after feeding could help keep feeds down and prevent reflux.
Smaller, more frequent meals could also aid digestion and lessen the symptoms associated with colic.
Try a pacifier
Some babies may find a pacifier soothing, though some may also refuse one.
Doctors are not sure what causes colic, or why some babies get colic and others do not. However, some possible causes include:
milk-protein allergy, which may cause symptoms in infants
other gastrointestinal causes, such as reflux
an imbalance of different types of bacteria in the gut
problems in the gut and intestines with moving food through the digestive system
swallowing air while crying, which then gets trapped in the stomach
a hernia
caregiver behaviors, such as smoking and poor feeding technique
Colic does not mean there is anything necessarily wrong with a baby, and most people find that their babies start to show improvement at around 3 to 4 months of age.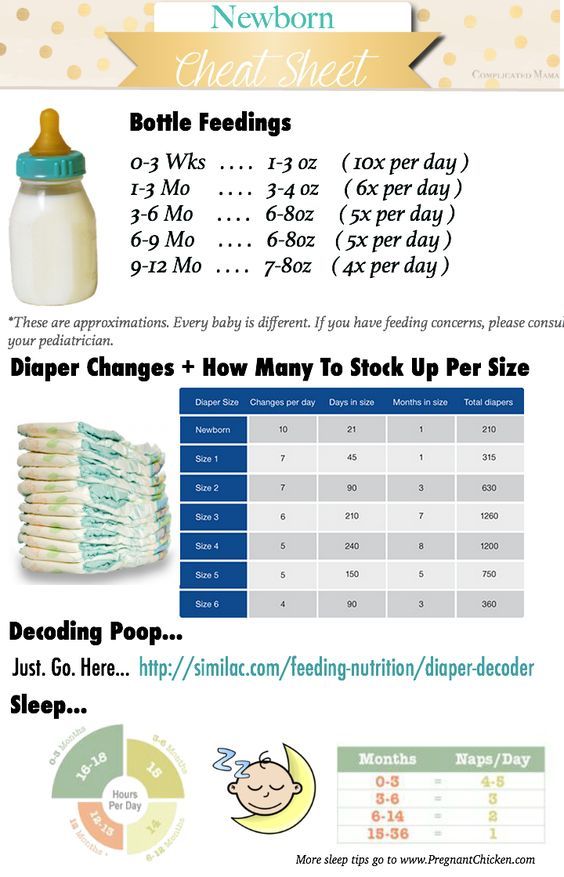 Share on PinterestConsult a doctor if the baby has a temperature above 100.4˚F (38˚C).
Colic is widespread in young babies. Although often upsetting for both the caregiver and baby, the symptoms of colic are usually no cause for concern.
However, there are times where a caregiver should seek advice from a medical professional to ensure there is not a more severe underlying condition causing symptoms.
A person should see a doctor if the baby:
has a temperature over 100.4˚F (38˚C)
is crying uncontrollably due to falling or injuring themselves
has blue lips or a bluish tinged skin — this suggests they are not getting adequate oxygen
has blood in their stool
has not had a bowel movement for significantly longer than usual
Caregivers should also consider seeking advice from a doctor if the colic symptoms are causing them great concern or are making it difficult for them to cope. A doctor or other medical professional can provide advice on reducing symptoms of colic.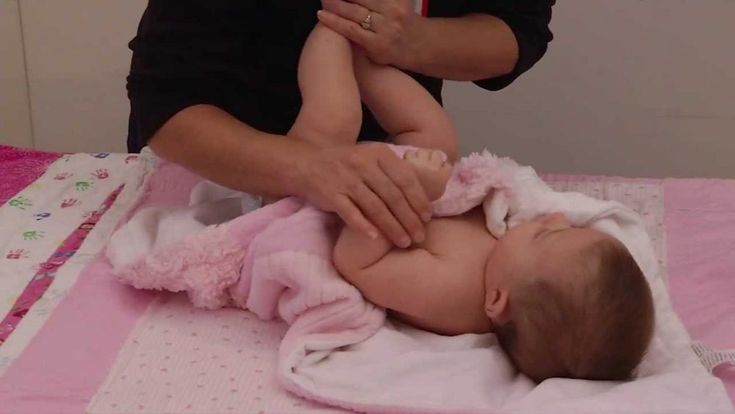 Colic is a common condition in young babies. Because the symptoms often appear to cause distress, many caregivers are keen to find treatments to reduce the symptoms and comfort their little ones.
There are many remedies that people suggest for easing the symptoms of colic, including gripe water and gas drops. However, no clinical evidence has found that these remedies are effective.
It is up to the caregiver to decide whether they wish to try gas drops or gripe water. They may find that one works better than the other or that neither has an effect. Be sure to check what ingredients are in the gripe water, and talk to a doctor to make sure they are safe before using it.
If someone is feeling tired or anxious about a baby with colic, they may benefit from seeking help from another person to look after the baby while they take a break. Remembering that colic is temporary and most babies' symptoms ease by the time they are 3 to 4 months old can help parents get through the more difficult periods.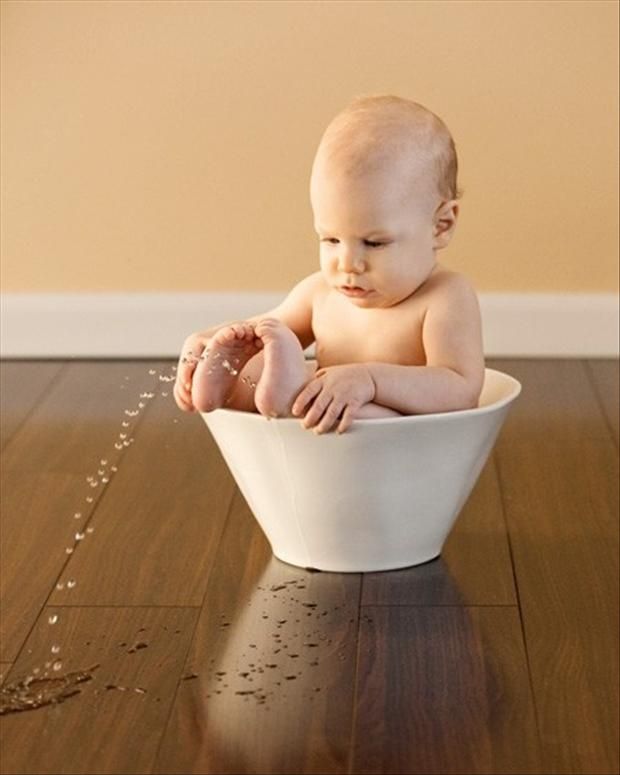 Shop for gripe water.
Shop for gas drops.
What is constipation in a newborn
The contents of a baby diaper is one of the key topics that young mothers discuss. They pay attention to the frequency of the stool, its consistency, color and smell. One of the most common problems they complain about to doctors or to each other is constipation in babies. We figure out what the baby's chair depends on and how many days he may not go to the toilet for the most part.
Normal neonatal stool
During fetal development, nutrients are supplied to the baby through the umbilical cord. Through it, the metabolic products of the fetus are also excreted. The digestive system of a newborn begins to work only after childbirth, so it is logical that the baby does not poop in utero. But this does not mean that nothing gets into it.
During this period, the child actively swallows amniotic fluid (amniotic fluid). Its excretion from the body begins after the birth of the child and the start of breastfeeding.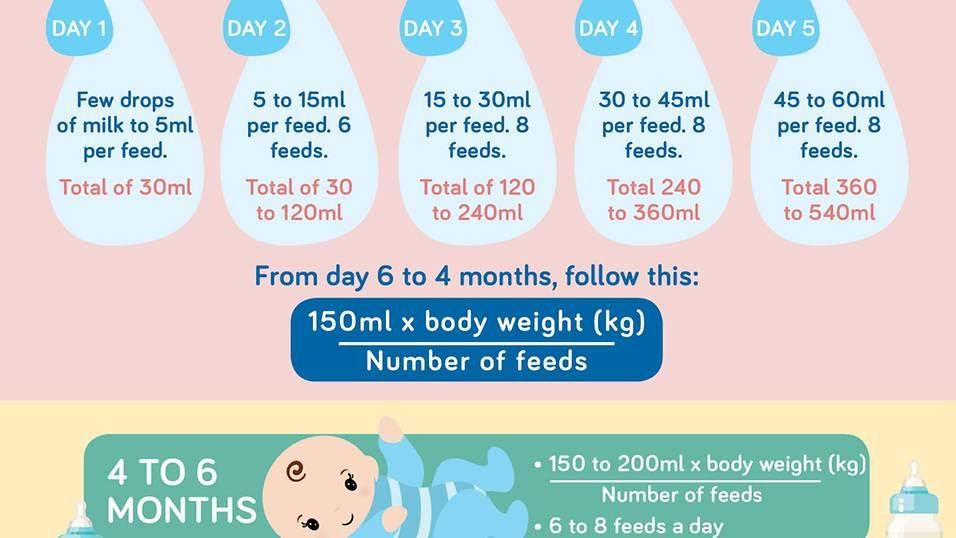 For the first time, a newborn goes to the toilet on the second day after birth. This stool is not like a baby's usual feces. Over time, he will return to normal.
How does the baby's stool change in the first months of life?
| | |
| --- | --- |
| Age | Child's chair |
| 1–3 days after birth | The chair is dense, pasty. Usually dark, sometimes greenish in color. The passage of meconium can cause discomfort to the baby. |
| 3–5 days after birth | The chair gradually brightens, becomes mushy. Usually does not cause any inconvenience to the child. But some problems may arise due to the fact that the digestive tract of the baby "learns" to work and is colonized by bacteria. |
| 2 weeks after birth | The work of the gastrointestinal tract is normalized. If the mother feeds the baby with breast milk, the stool is creamy, yellow. On artificial feeding it can be thicker. Not always homogeneous, there may be inclusions. Due to the immaturity of the enzymatic system, it is greenish in color. |
| 1 month after birth | A month old baby can poop from one to several times a day. The chair is normalized and is both pasty and quite hard. Some children may also have stool retention. But if the separation of feces does not cause discomfort and anxiety in the baby, they should not bother the mother either. |
| 2 months after birth | The work of the intestine continues to improve. Two-month-old baby no longer goes to the toilet after every feed. The number of bowel movements is reduced to 1-2 per day. The stool is still not hard, more like slurry. It can be homogeneous and interspersed. |
Constipation is not considered that the baby cannot go to the toilet for a certain time.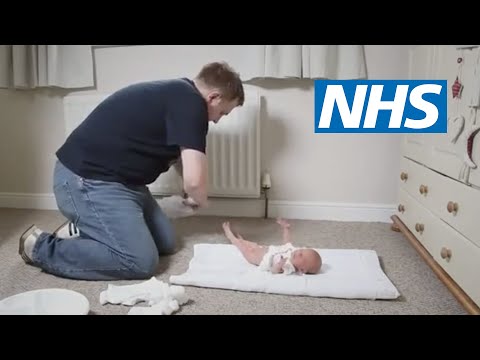 The main criteria at this age are not stool retention, but unpleasant sensations during defecation (the child cries before pooping), a large amount of stool and its hard consistency.
Because of what the child does not walk on large
Constipation is a reduction in the number of bowel movements relative to their normal number for this age. In addition, such a disorder of the stool is accompanied by the discharge of a large amount of dense feces. Thus, constipation is not just a decrease in the number of bowel movements, but also a change in the stool itself.
Other signs of constipation in a baby include the following:
change in stool odor;
a large amount of gases;
anxiety of the baby during washing;
restless sleep in a baby with frequent awakenings;
intense crying that cannot be stopped.
Even if the baby goes to the toilet every day, but at the same time his feces become plentiful and dry, this indicates constipation in the child.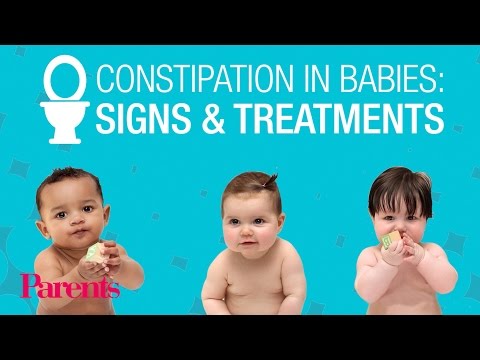 At the same time, the absence of a bowel movement for several days, which does not cause any inconvenience to the baby, and normal mushy stools, even after a break, are not considered grounds for making such a diagnosis.
Causes of impaired defecation can be both normal and pathological. The most common causes of constipation in babies are:
congenital malformations of the gastrointestinal tract;
disruption of the digestive glands;
violation of the normal colonization of the gastrointestinal tract by flora;
the predominance of the mixture over breast milk;
insufficient fluid intake;
unsuitable mixture for the baby;
allergic reactions;
Iron-deficiency anemia.
Most often, the problem lies in improperly selected nutrition or dysbacteriosis in babies. The fact is that the child's intestines are sterile, and until the flora returns to normal, constipation can develop even in a one-month-old baby.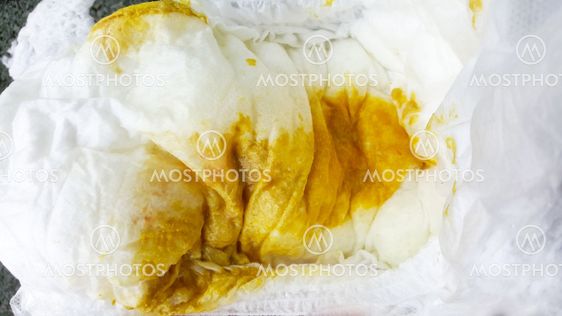 Usually this condition does not require medical intervention, but the baby needs some help anyway.
Constipation is not just a delay in stool, but also a change in its consistency. It can be difficult for a young mother to understand when the lack of bowel movements is normal, and when the child needs help. Our doctors at a remote consultation will help you understand when a child needs help, advise on how to organize a baby's diet and choose the right formula for him.
When constipation of the baby requires medical attention
Most often, problems with defecation in infants occur due to improper feeding or due to the immaturity of the gastrointestinal tract. However, in some cases, the absence of a chair requires medical intervention. It is especially dangerous if the newborn cannot go to the toilet and his meconium has not passed 2 days after birth.
This may indicate congenital problems with the gastrointestinal tract, which require additional diagnosis and examination by a neonatologist.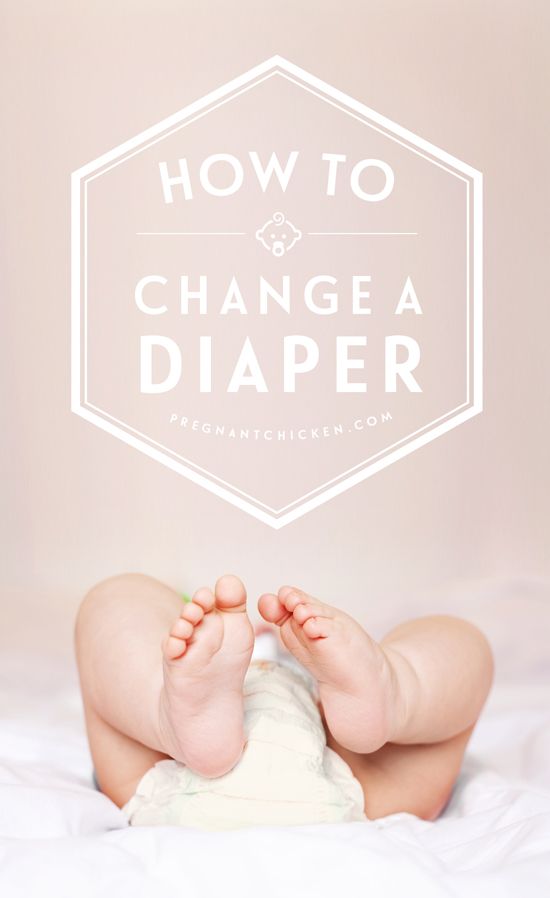 In addition, other symptoms may indicate them. The main ones are:
blood streaks or black blotches appear in the feces;
close relatives have diagnosed diseases of the gastrointestinal tract;
the child burps frequently and profusely;
he has vomiting with bile impurities;
the child gains little or no weight;
his stomach is very distended;
the child's stool is like a ribbon;
he refuses breast or bottle;
the child cries a lot, and the parents cannot calm him down;
his temperature rises;
there are traces of calomania on the diaper, but the feces themselves do not go away.
If such symptoms are observed in the maternity hospital, it is necessary to report them to the neonatologist on duty. If they are found after discharge from the hospital, you need to call a pediatrician or report these symptoms during a patronage bypass. In cases where the child begins to vomit profusely and the temperature rises sharply, you need to call an ambulance.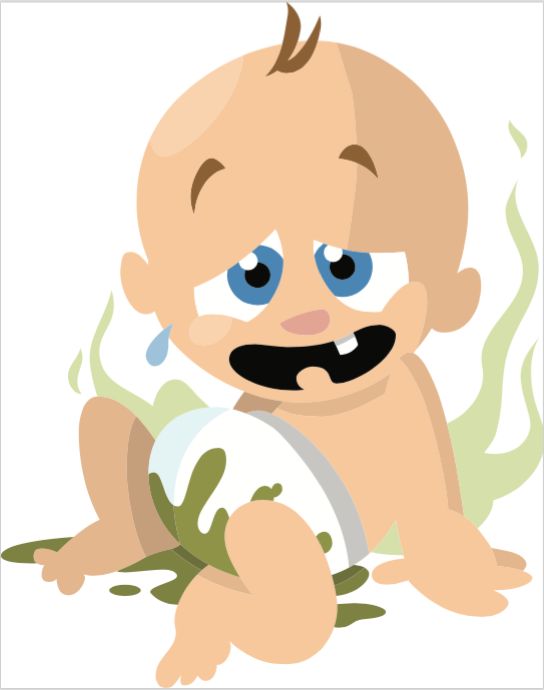 Important! The minimum weight gain for children in the first three months of life is 150 grams per week or 600 grams per month. In the first month, the increase is calculated from the minimum weight, and not from birth weight.
How to treat stool problems in an infant
To help the baby cope with constipation, you need to understand what caused its development. The diagnosis is made on the basis of a survey of the mother and a physical examination - the doctor palpates the abdomen, examines the anus and performs a rectal examination. To determine the cause, an examination is also carried out - general tests of urine, blood and feces, ultrasound and others if necessary.
If pathologies are detected, a small patient is sent for treatment to a gastroenterologist, who will prescribe the appropriate treatment for the child. In other cases, it is recommended to change the lifestyle of both the nursing mother and the baby:
A nursing mother is recommended a light diet without fried and fatty foods, with plenty of fresh vegetables and fruits. It is also worth reducing the amount of sugar in the diet, as it can cause fermentation in the digestive tract.
Try to keep breastfeeding or mixed feeding as long as possible. Breast milk helps the digestive tract to ripen and form the correct flora.
When transferring to artificial feeding, make sure that the mixture does not contain palm oil. It impairs the digestive processes and can cause constipation.
If these measures do not help, the child may be prescribed pro- and prebiotics, which help to normalize the intestinal flora, after which the digestive processes also normalize.
As prescribed by the doctor, the baby may be prescribed laxatives, glycerin suppositories, microenemas and gas tubes. However, you should not get carried away with these drugs, since their constant use can lead to hypotension.
Massage of the abdomen can also help the newborn - stroke the baby's tummy in a circular motion in a clockwise direction and gently press the legs to the stomach.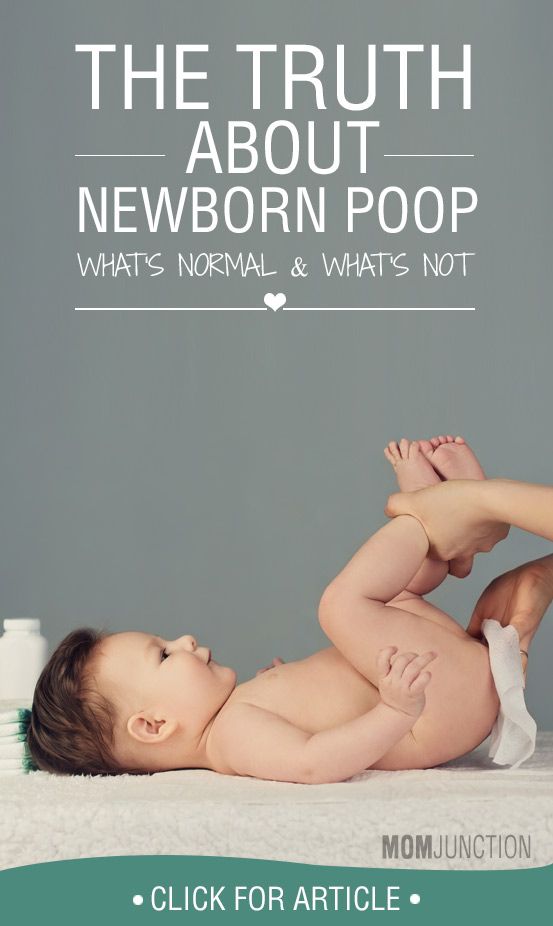 This will improve peristalsis and help the stool pass. A warm bath can also help the baby - it will relax the muscles and make it easier to pass the stool.
If we are not talking about pathologies of the gastrointestinal tract, normalizing the nutrition of mother and child helps to fight constipation. Our doctors will help you choose the best diet, tell you when your child needs supplementary feeding, and determine when he needs medication.
FAQ
How do you know if a baby is constipated?
+
Normally, a child's stool may be absent for several days, if the baby himself is calm at the same time, and the feces after that are soft and pass without problems. A sign of constipation is the presence of a hard plentiful stool and difficulty with the bowel movement itself.
Why is there a delay in stool in infants?
+
Stool retention can develop due to the immaturity of the gastrointestinal tract of the child, pathologies in the development of the intestines or digestive glands, dysbacteriosis, dehydration, an improperly selected mixture, or flaws in the diet of a nursing mother.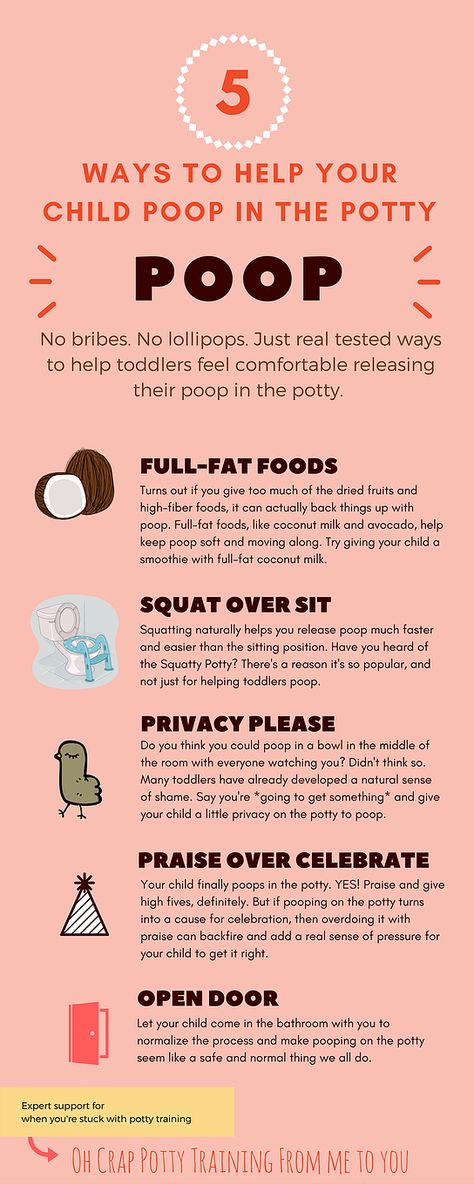 Can a newborn baby be given a laxative for constipation?
+
Do not give a newborn baby any medication without first consulting a doctor. Your doctor will assess the severity of your constipation and suggest ways to treat it with or without a laxative.
What to do if the baby has constipation? Should I force my baby to poop?
+
If the child is not bothered by anything, and the feces after the pass pass without problems, then there is no need to interfere in these processes. If the baby is clearly having difficulty with bowel movements, consult a doctor to find methods that facilitate this process.
Can planting help with constipation?
+
Theoretically, an upright posture can help a child cope with constipation. However, these methods are rather auxiliary and will not lead to a stable result. It is more effective to adjust the diet and make sure that the child does not have dehydration.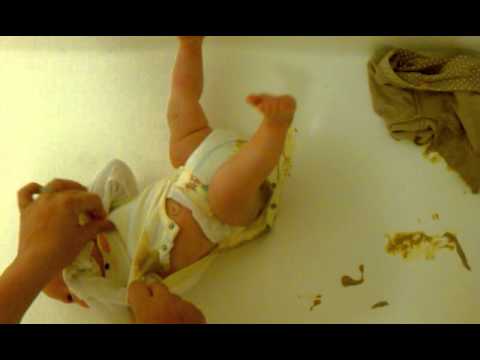 Expert opinion
The absence of a chair in a child does not always mean that the baby has developed constipation. It is indicated by hard plentiful stools, restlessness and a swollen belly of the baby. The cause of a violation of the stool can be both pathological processes in the gastrointestinal tract, and flaws in the diet of the mother or baby. To determine when constipation requires treatment, the doctors of our service will help. They are available at any time of the day without queues and long waiting times.
We publish only verified information
Article author
Pruzhinin Mark Yulievich pediatrician
Experience 30 years
Consultations 1572
Articles 104
An experienced pediatrician with extensive experience and clinical experience in various medical organizations, resuscitation and intensive care and neuroinfection.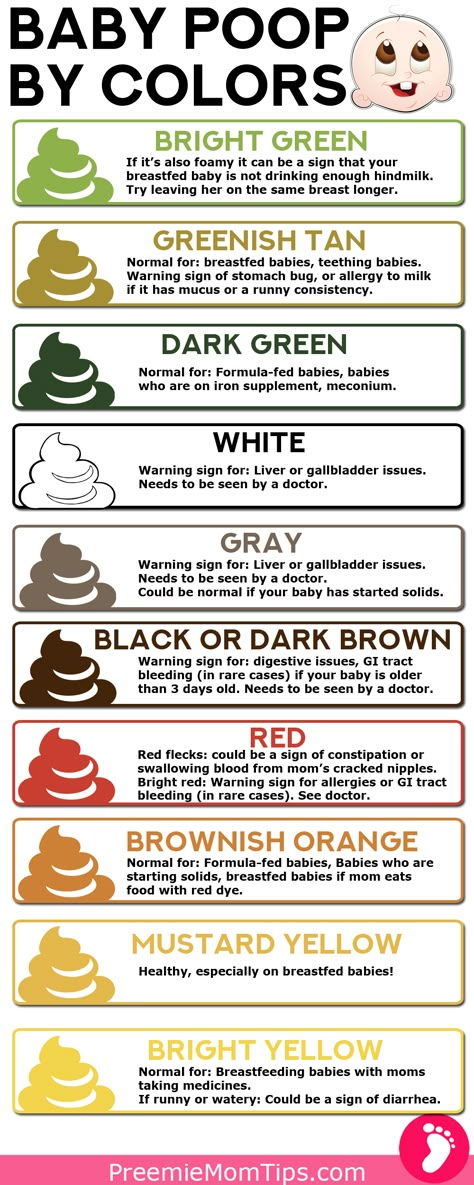 Works with leading experts, attends international and Russian conferences.
How to help a newborn poop?
Newborn babies are born with an imperfect digestive tract, so very often the first months of their life are accompanied by diarrhea, constipation and other disorders of its work. In particular, often babies cannot go to the toilet for a long time, which causes them unbearable suffering and makes them scream and cry for a very long time.
This problem is often of great concern to new parents who do not know how to help their newborn baby poop. In our article you will find several ways to promote quick and painless emptying of the intestines of an infant.
How to make a newborn poop?
By far the easiest and fastest way to empty your baby's bowels is to give him an enema. However, this method is not popular with young mothers and pediatricians today, since it is highly traumatic and far from safe. You can help a newborn to poop without enemas in such ways as:
The most effective and safest method is to act on the walls of the baby's intestines by charging and light "mother's" massage. To do this, it is recommended that you first slightly warm the baby's tummy by placing a warm diaper on it, and then gently press the fingertips several times, moving them clockwise. After that, it is useful to bend and unbend the baby's legs at the knees, pressing them to the tummy. As a rule, such exercises help to remove an excessive amount of gases from the baby's body and help to empty the intestines.
In addition, today in every pharmacy you can buy an effective drug - microclysters Microlax. They are safe even for the smallest children, however, they can be addictive, so their use should be treated with extreme caution. The well-known glycerin candles, as well as gas outlet tubes, have a similar effect. Before using all these remedies, it is recommended to consult a doctor, as they can harm the baby.
Another way to make a newborn poop is to offer him to drink a small amount of the drug Dufalac. This remedy helps very well to cope with constipation in newborn babies, however, its action does not occur immediately, so it is not suitable for emergency bowel movements.
Finally, for babies older than 6 months, decoctions and compotes from dried fruits can be used. So, in particular, a light decoction of dried apricots or prunes helps to achieve the desired effect after 6-12 hours, and at the same time does not harm the health of the crumbs.
Related articles:
Sub simplex - instructions for use for newborns

Sub Simplex is an excellent drug that has a number of advantages among analogues in terms of relieving newborn babies from painful colic. Let us consider in more detail the mechanisms of action of the remedy and other important points.

Green stool in a child - is it worth panicking?

Green stool in a child often frightens parents, especially young and inexperienced. Read how disturbing and dangerous this symptom is, why the feces of young children take on such an unusual color. Find out how to help the baby in this situation.