Vaccinations to get before baby
Vaccinations and pregnancy
Topics
In This Topic
KEY POINTS
Make sure your vaccinations are up to date before you get pregnant.

When you do get pregnant, talk to your health care provider about vaccinations that are safe to get during pregnancy.

Vaccinations can help protect you from certain infections that can harm you and your baby during pregnancy.

Vaccinations you get during pregnancy help keep your baby safe from infection during the first few months of life until he gets his own vaccinations.

Pregnant and breastfeeding people who want to get vaccinated against COVID-19 may choose to do so.
What is a vaccination?
A vaccination is a shot that contains a vaccine.
A vaccine is a medicine that helps protect you from certain diseases. During pregnancy, vaccinations help protect both you and your baby. Make sure your vaccinations are current before you get pregnant. And talk to your health care provider about vaccinations that are safe to get during pregnancy.
Our vaccination chart shows which routine vaccinations are recommended before and during pregnancy. It's based on the chart from the Centers for Disease Control and Prevention (also called CDC) shows which vaccinations are recommended before, during and after pregnancy.
Before you get any vaccination, tell your provider if you have any severe allergies or if you've ever had a severe allergic reaction to a vaccine. An allergy is a reaction to something you touch, eat or breathe in that makes you sneeze, itch, get a rash or have trouble breathing. For example, some vaccines are made with eggs. If you're allergic to eggs, those vaccines may cause an allergic reaction for you.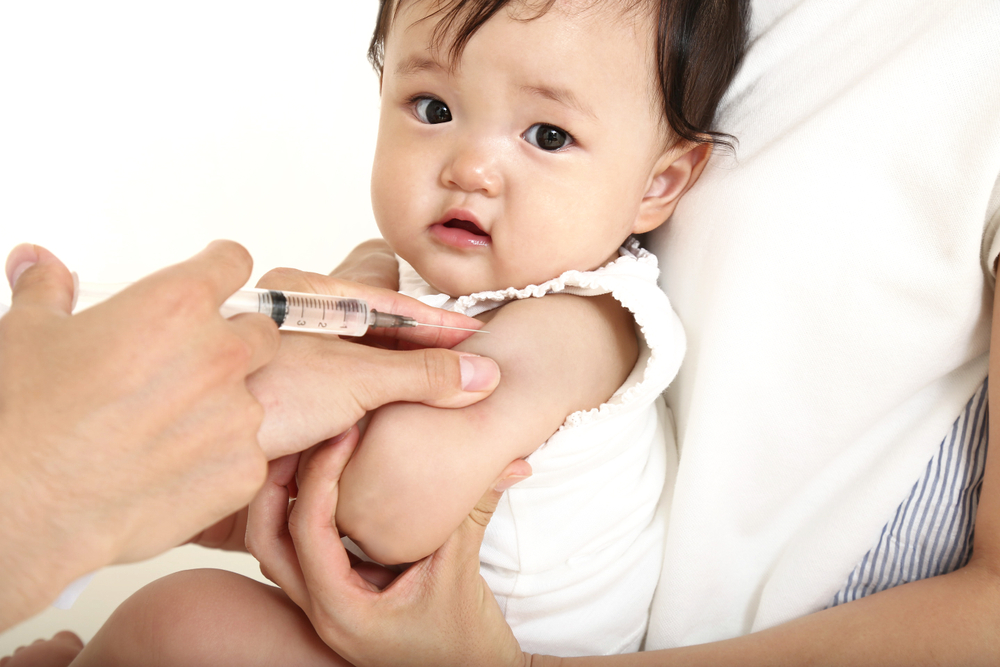 If you have allergies, your provider can tell you which vaccines are safe for you. And you may need to get the vaccine at your provider's office or at a hospital or health clinic so you can get treatment quickly if you have an allergic reaction.
What vaccinations are recommended before pregnancy?
If you're thinking about getting pregnant, get a preconception checkup. This is a medical checkup you get before pregnancy to help make sure you're healthy when you get pregnant. At your checkup, ask your provider if you need any vaccinations and how long to wait after getting them to try to get pregnant.
If you have a copy of your vaccination record, share it with your provider. If you don't have a copy, your provider can do blood tests in most cases to find out what vaccinations you need.
Your provider may recommend these vaccinations before you get pregnant:
Flu (also called influenza). Get a flu shot once a year during flu season (October through May). The flu is a serious disease that can cause fever, chills, cough, sore throat, body aches, vomiting and diarrhea. Getting the flu when you're pregnant increases your risk of preterm labor and preterm birth (labor and birth before 37 weeks of pregnancy). Babies born prematurely may have more health problems and may need to stay in the hospital longer than babies born later. The flu shot is safe to get before and during pregnancy.

There are many different flu viruses, and they're always changing. Each year a new flu vaccine is made to protect against three or four flu viruses that scientists think are going to be most common during the upcoming flu season.

HPV (stands for human papillomavirus). HPV is the most common sexually transmitted infection (also called STI, sexually transmitted disease or STD) in this country. An STI is an infection you can get from having unprotected sex or intimate physical contact with someone who is infected. HPV can cause genital warts or cervical cancer. You can't get the HPV vaccine during pregnancy, so if you need it, get it before you get pregnant.
MMR (stands for measles, mumps and rubella). You probably got the MMR vaccine as a child, but you may need a booster shot (another dose) as you get older. Before you get pregnant, ask your health care provider for a blood test to see if you're immune to measles, mumps and rubella. If you do get a booster shot, get another blood test after the shot to check your immunity again before you get pregnant. Wait 4 weeks after you get an MMR vaccination before you get pregnant.

Measles spreads easily and can cause rash, cough and fever. It can be harmful during pregnancy and can cause miscarriage. Miscarriage is when a baby dies in the womb before 20 weeks of pregnancy. Mumps can cause fever, headache and swollen glands in the face and neck. Rubella can cause mild flu-like symptoms and a rash. It can cause serious problems during pregnancy, like miscarriage, stillbirth, premature birth or congenital rubella syndrome (also called CRS). Stillbirth is when a baby dies in the womb after 20 weeks of pregnancy. CRS may cause a baby to be born with one or more birth defects, including heart defects, vision problems and hearing problems.

Varicella (also called chickenpox). Chickenpox spreads easily and can cause itchy skin, rash and fever. If you get chickenpox during pregnancy, it can cause birth defects. Birth defects are health conditions that are present at birth. They change the shape or function of one or more parts of the body. Birth defects can cause problems in overall health, how the body develops or how the body works. If you're thinking about getting pregnant and haven't had chickenpox or been vaccinated for it, tell your provider. This vaccination isn't safe to get during pregnancy. If you need it, get it before you get pregnant. Wait 1 month after you get this vaccination to get pregnant.
Other vaccinations. Your provider may recommend vaccinations to protect you against other diseases, depending on your risk. These include: 

Pneumonia. This is an infection in one or both lungs.
Meningitis. This is an infection that causes swelling in the brain and spinal cord.
Hepatitis A and B. These are liver infections caused by the hepatitis A and B viruses.
Haemophilus Influenzae Type b (also called Hib). This is a serious disease caused by bacteria. It can cause meningitis, pneumonia, other serious infections and death. Bacteria are tiny organisms that live in and around your body. Some bacteria are good for your body, and others can make you sick.
Tdap (stands for tetanus, diphtheria, and pertussis). Pertussis also is called whooping cough. In some cases, providers recommend a Td vaccination, which protects against tetanus and diphtheria but not pertussis. Ask your provider what's best for you.
COVID-19 vaccine. Coronavirus disease 2019, also called COVID-19, is a new disease caused by  severe acute respiratory syndrome coronavirus 2 (SARS-CoV-2). Pregnant people are at increased risk for severe illness from COVID-19. The Advisory Committee on Immunization Practices (ACIP) has recommended that the COVID-19 vaccines currently approved for emergency use can be used in people ages 16-18 and older for the prevention of COVID-19.
What vaccinations are recommended during pregnancy?
The CDC recommends two vaccinations during pregnancy:
Flu shot if you weren't vaccinated before pregnancy.
Tdap vaccine as early as possible between 27 and 36 weeks of pregnancy. Getting the Tdap vaccine during pregnancy helps protect your baby from pertussis in the first few months of life before she gets vaccinated herself. The first few months after birth are when your baby's most at risk of getting pertussis and when pertussis is most dangerous. Get a new Tdap vaccine during every pregnancy.
If your provider thinks you may be at risk, he may recommend vaccinations during pregnancy to help protect you from:
Hepatitis A and B
Meningitis
Pneumonia
Tetanus and diphtheria (Td vaccination), although the Tdap vaccination is recommended.
If you're at high risk for serious infections because of travel outside the United States or other possible exposure, your provider may recommend these vaccinations during pregnancy:
Anthrax. This is a rare disease caused by bacteria. It can be found in soil, and people can get very sick when they come in contact with it. It's not passed from person to person.
Japanese encephalitis. You can get the Japanese encephalitis virus from a bite from an infected mosquito. This disease can cause swelling of the brain. It kills 1 in 4 people who get infected.
Polio. This is a disease is caused by a virus that infects the central nervous system (brain and spinal cord). It can cause lasting disabilities.
Rabies. You get rabies from a bite from an infected animal. If you're bitten by an animal with rabies, call your health care provider right away. Rabies is a serious disease that can cause death if it's not treated immediately.  
Typhoid (also called typhoid fever). Typhoid fever is serious and common in most of the world. You can get it from food and water. It can cause high fever. In rare cases, it can cause internal bleeding (bleeding inside your body) and death.
Vaccinia (for smallpox). Smallpox is a disease caused by a virus. It can spread from person to person, causing a rash and sometimes death. You don't need this vaccination unless you've been exposed to smallpox, which isn't likely. Because of vaccinations, there have been no cases of smallpox in the United States since 1949 and in the world since 1977. If you think you've been exposed, tell your provider.
Yellow fever. This disease is caused by a virus and spread by infected mosquitoes. In some cases, it causes high fever, bleeding, organ failure and death.
COVID-19. According to the CDC, the American College of Obstetricians and Gynecologists (ACOG) and the Society for Maternal-Fetal Medicine (SMFM), pregnant and breastfeeding people may choose to get the COVID-19 vaccine when it's available to them.
Can you get a COVID-19 vaccine with other vaccines?
The CDC is learning more about how safe and effective the COVID-19 vaccine is when it's given at the same time as other vaccines, such as the flu or Tdap vaccine. The CDC currently recommends:
That you wait at least 14 days after getting the COVID-19 vaccine to get any other vaccine.
That you wait at least 14 days before getting a COVID-19 vaccine after getting other vaccines.
That you complete your vaccinations on schedule even if you've gotten a COVID-19 vaccine.
What vaccinations are not recommended during pregnancy?
These vaccinations are not recommended during pregnancy:
BCG for tuberculosis. Tuberculosis is caused by bacteria that usually infects the lungs.
HPV
MMR
Varicella
Zoster to protect you against shingles, which causes a painful rash
If you had any of these vaccinations before you knew you were pregnant, tell your provider.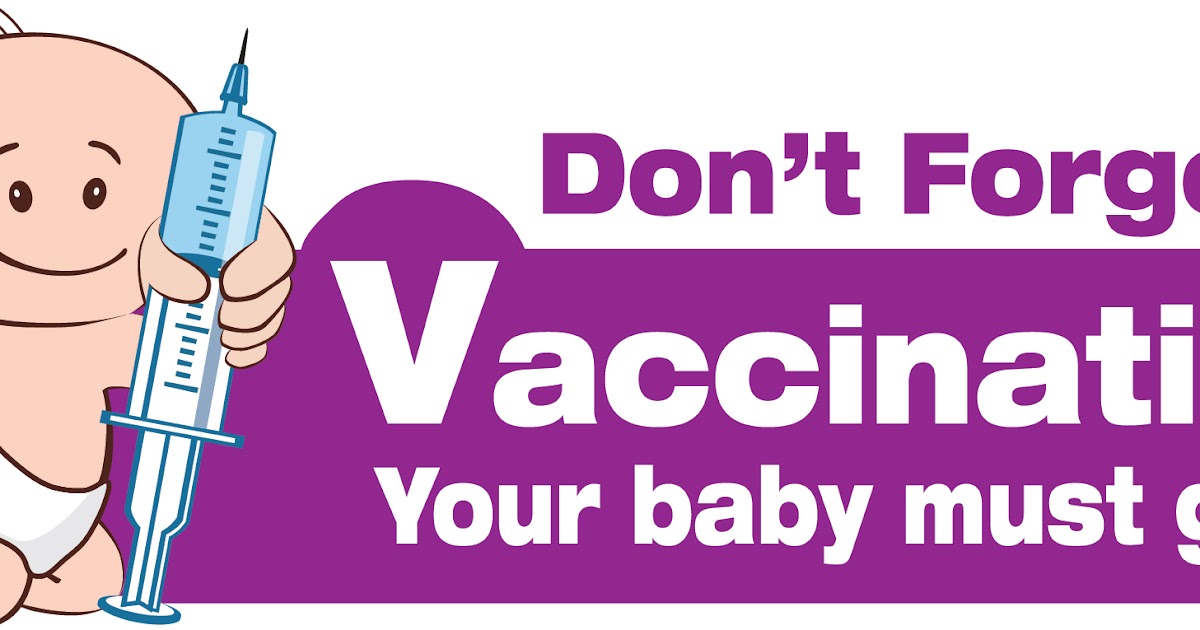 What vaccinations are recommended after pregnancy?
If you haven't caught up on vaccinations before or during pregnancy, do it after your baby's born. This can help protect you from diseases in future pregnancies.
If you didn't get the Tdap vaccine before or during pregnancy, get it right after you give birth. It takes your body 2 weeks to build up protection after getting vaccinated. Once that happens, you're less likely to pass pertussis to your baby. Your baby gets his first pertussis vaccination at 2 months old. Until then, the best way to protect him is to get vaccinated yourself and keep him away from people who may have pertussis. Care givers, close friends, relatives and anyone else who spends time with your baby should get a Tdap vaccine at least 2 weeks before meeting your baby.
Your provider may recommend other vaccinations after you give birth. Most babies don't start getting most vaccinations until they're 2 months old. By getting vaccinated, you can help keep from getting sick and passing an illness to your baby.
If you're breastfeeding, most vaccinations are safe for you and your baby. Tell your provider you're breastfeeding before you get any vaccination to make sure it's safe.
Do vaccinations cause autism spectrum disorder?
No. Vaccinations do not cause autism spectrum disorder (also called ASD). ASD is a developmental disability that can cause major social, communication and behavior challenges.
Last reviewed: September 2021
See also: Your baby's vaccinations
') document.write('
Nutrition, weight & fitness
') document.write('') }
') document.write('') }
Get These Vaccinations Before Cuddling a Newborn
Diapers: ✓
Car seat: ✓
Crib: ✓
Vaccines and Boosters: ?
While you've anxiously been getting ready for the arrival of your baby, you might have forgotten one of the most important items to ensure their safety: getting vaccinated.
All parents, grandparents, caretakers and anyone else in your family who plan on spending time with your new bundle of joy should make sure their vaccinations are up to date.
Most newborns who catch preventable infections, such as whooping cough and influenza, caught them from inside the home. If someone in the household has a respiratory illness, other members are at risk for getting ill too. Researchers have identified siblings and parents as the most common source of preventable diseases, such as whooping cough infection in young infants, as well as grandparents, caregivers and friends of the family.
"Newborns don't yet have fully developed immune systems, making them particularly vulnerable to infections," said Ruben Espinoza, MD, a pediatrician with Banner Health Clinic. "When you get vaccinated, you are not only protecting your own health, but you are also helping form a protective barrier around the baby during their first few months of life when they are not yet fully protected.
"
If you plan on being around the new baby, Dr. Espinoza broke down the two most important vaccinations to get and when:
DTaP or Tdap Vaccine
Protects Against: Tetanus, Diphtheria and Pertussis (Whooping Cough)
Newborns are especially vulnerable to these illnesses during the first six weeks because they're not old enough to be vaccinated. There have been outbreaks of whooping cough which resulted in hospitalizations and infant deaths.
Schedule: Make sure vaccinations are given at least two weeks before meeting baby. Learn more about the Tdap vaccine.
For children: The Centers for Disease Control and Prevention (CDC) routinely recommends DTaP at 2, 4, and 6 months, at 15 through 18 months, and at 4 through 6 years. Discuss with your child's doctor regarding scheduling.
For adults: If you weren't previously vaccinated, get the Tdap vaccine. If you have received your Tdap vaccine, get a Td booster every 10 years.
For pregnant women: Receive a booster every pregnancy during your third trimester. The vaccine also helps protect your baby in the first few months of life.
Influenza (Flu) Vaccine
Protects Against: The flu
Newborns and pregnant women are especially vulnerable to the flu and are at increased risk from complications, including death.
"Pregnant women who are immunized against influenza at any time during their pregnancy provide protection to their infants during their first 6 months of life, when they are too young to receive an influenza vaccine themselves, through transplacental passage of antibodies," Dr. Espinoza said. "That is why it is important for pregnant women to get the flu vaccine but also everyone around them."
Schedule: These are given during every flu season and should be received at least two weeks before meeting baby. Learn more here about the flu vaccine and certain myths surrounding it.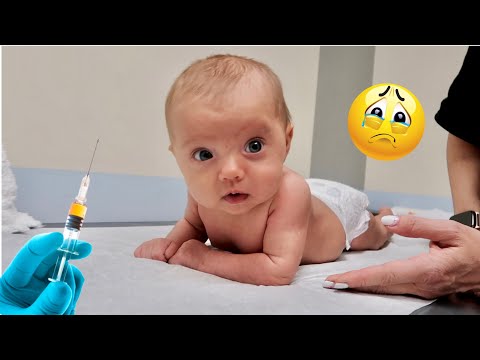 What if a family member or friend refuses to get vaccinated?
When everyone's vaccinations are up to date, parents can feel more secure about the safety of their child. But what if someone refuses?
Just as they would take the common courtesy to wash their hands and stay away if they are exhibiting any signs of an illness (such as the common cold, COVID-19 or the flu), anyone around your baby should also protect against life-threatening infections that could harm your infant.
"I would suggest that parents take a strong stand if a family member is not willing to get vaccinated," Dr. Espinoza said. "I would not let them near my children until my kids have been adequately vaccinated and are a bit older (6 months old or so)."
Vaccinations can be a hot-button topic, so try and approach this topic as early as possible before the arrival of baby. If everyone takes necessary precautions, the vast majority of serious infections for newborns can be prevented.
For more information or to find a physician near you, visit bannerhealth.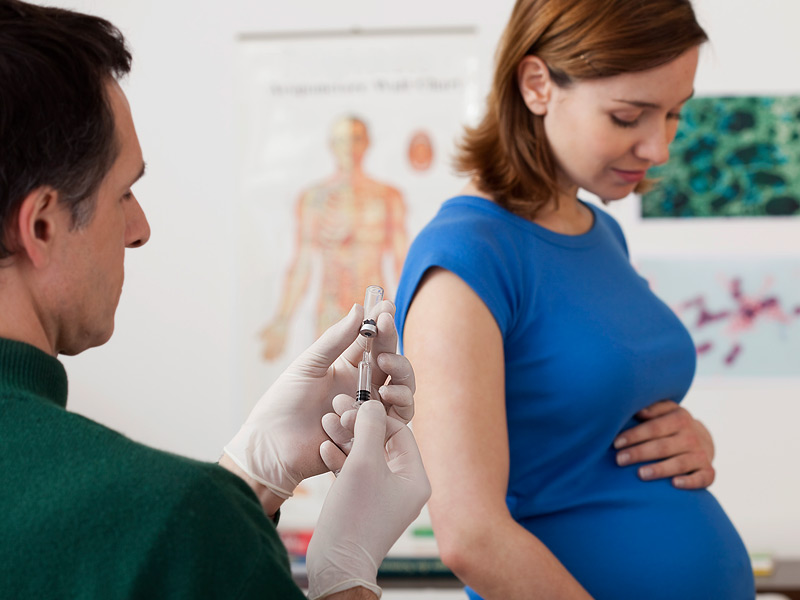 com.
Children's Health Parenting Pregnancy Immunizations Infectious Disease
Join the Conversation
Vaccination before school
Coming to the first grade, children find themselves in a new, unusual environment for them, are exposed to high intellectual and emotional stress, experience stress and go through a difficult period of adaptation, all this weakens the immune system. During this period, children are particularly at risk of developing infectious diseases and need protection.
Timely vaccination and revaccination help:
Protect the child from infection

Prevent absenteeism

Avoid the need to take sick leave to care for a child and be absent from work

Reduce the risk of whooping cough in the most vulnerable group of children - toddlers.
By 6-7 years old, the child receives vaccines from the following diseases:
Tuberculosis - 1 vaccine

Pneumococcal infection - 3 vaccinations

Hemophilic infection Type B - 3 vaccinations

Hepatitis B - 3 vaccinations

influenza - annually

Poliomyelitis - 5 vaccinations

coklush, diphtheria, columnar 9000

Measles, mumps, rubella - 1 shot
BEFORE ENTRY TO SCHOOL AND DURING THE SCHOOL YEARS, CHILDREN ARE RECOMMENDED TO RECEIVE REVACCINATION FOR THE FOLLOWING INFECTIONS: 3,0003
whooping cough, tetanus, diphtheria

measles, epidemic mumps, rubella

influenza (annually)
What is the danger of whooping cough, diphtheria and tetanus?
Whooping cough - acute airborne bacterial infection, manifested by prolonged and painful bouts of spasmodic cough and intoxication.
A child can get whooping cough only from a sick person.
The infection is transmitted from a sick person to a healthy airborne droplet, when coughing, sneezing, laughing.
One person with whooping cough infects 90 out of 100 unvaccinated people.
A person with whooping cough is dangerous to others from the first day until the 30th day of illness.
More than half of all cases of whooping cough in the Russian Federation are registered in children aged 3 to 14 years. The reason is the decrease in post-vaccination immunity, which leads to the restoration of susceptibility to whooping cough, starting from the age of 5-7 years, if revaccination is not carried out in time.
Symptoms
The first period of illness lasts 2 weeks
Later the cough gets worse and becomes spasmodic.
The characteristic cough of whooping cough, excruciating and debilitating, can persist for up to six months.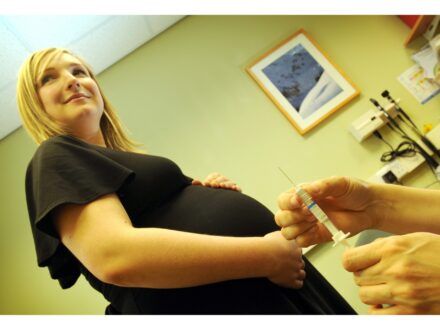 For 21 days, the child can remain at home or in the hospital.
Pertussis is dangerous due to its complications, it can lead to pneumonia, generalized convulsions, impaired lung function.
Whooping cough is extremely dangerous for children of the first year of life. Most deaths are in children under the age of 6 months. Unfortunately, many children, for various reasons, receive a full course of primary vaccination after this, the most dangerous period, only by 12 months.
At the same time, in 80% of cases, children become infected with whooping cough from older brothers, sisters, parents and other close relatives.
Revaccination against whooping cough at the age of 6-7 years not only protects the child from a dangerous infection, but also reduces the risk of infection in the youngest children from the most vulnerable group, under the age of 1 year.
You can prevent and stop the spread of whooping cough with the help of timely vaccination and revaccination!
DIPHTHERIA is a severe and life-threatening bacterial infection caused by diphtheria bacillus.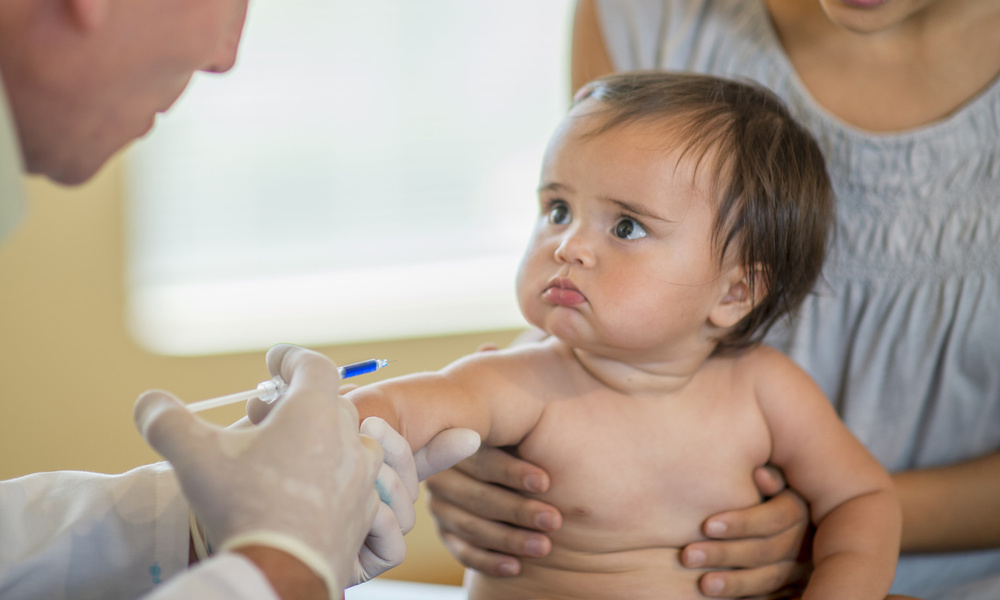 It occurs with symptoms of acute inflammation of the oropharynx, often affecting the larynx, bronchi, skin and other organs. Moreover, in the initial stage, the disease is very similar to angina. Dangerous damage to the heart, kidneys and nervous system, in 10% of cases leads to death from suffocation. It is most often transmitted by airborne droplets or by contact.
Tetanus is an extremely dangerous infectious disease of a bacterial nature. The causative agent, tetanus bacillus, lives in the intestines of animals, and when it enters the soil, it transforms into spores.
Most often, infection occurs through damaged skin, contaminated open wounds.
The disease is very severe, with damage to the nervous system, convulsions, leading to death in 20% of cases.
Tetanus is not contagious - it cannot be passed from person to person.
Diphtheria and tetanus boosters EVERY 10 years!
Make sure your child is revaccinated before starting first grade!
From birth to graduation, you can protect your children from 12 serious diseases by keeping them vaccinated.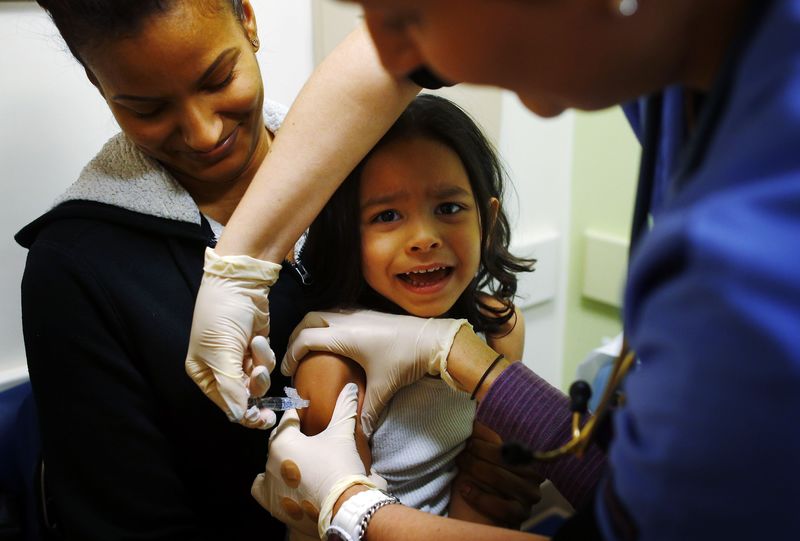 Make sure your kids are vaccinated and up to date with boosters before they go back to school!
Reducing the risk of infection is essential for the healthy development of children.
IT IS BETTER TO PREVENT DISEASE AND NOT TO HOPE THAT THE PROBLEM WILL GO AWAY.
The need for preventive vaccinations / News / Children's polyclinic No. 1
Now there are a lot of talks about whether or not to vaccinate a baby. Disputes do not subside, each side provides its own arguments, each of which sounds quite convincing. And what can we say about the examples: somewhere the child had complications due to the vaccination, and somewhere the child fell ill with an infection against which he was not vaccinated.
Unfortunately, the statistics do not speak in favor of the side that denies the need for prophylactic vaccinations. Having once seen a child with whooping cough, or, say, diphtheria, the question of the need for vaccination from parents would not even arise, because these diseases are considered very serious, and the clinical picture is terrifying with the suffering of the baby.
Many diseases, especially diphtheria, have a very high mortality rate. On the wave of refusals, the number of such diseases has increased and, unfortunately, cases with a sad outcome are sometimes recorded. It should be clearly understood that the group of diseases against which vaccination is carried out is dangerous. There is a real risk of infection because these diseases are not considered "defeated" like smallpox, against which vaccinations are no longer available at the moment. By the way, smallpox was defeated precisely with the help of vaccination.
As for complications, a competent approach of doctors and, if necessary, other specialists is needed in order to prescribe an individual vaccination plan.
Vaccination permit
Before vaccination, the child must be shown to the pediatrician. Pay attention to yourself if the child has any symptoms that disturb you (for example, a runny nose or cough). Tell your doctor if you have any symptoms. Before vaccination (especially for DPT), sometimes a child must pass a complete blood count and a complete urinalysis.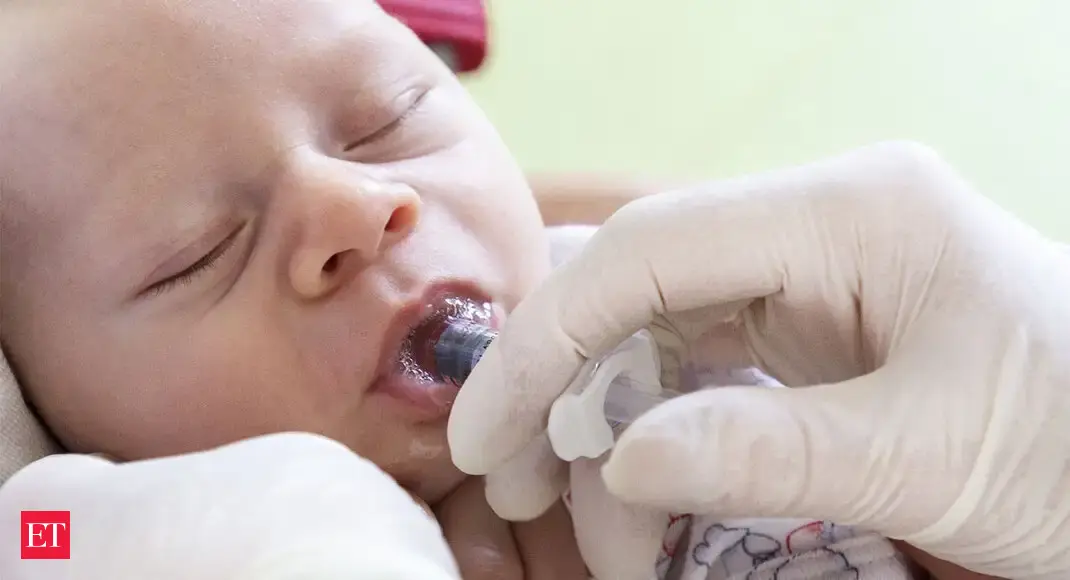 Unfortunately, this rule is not always followed. If these tests are not prescribed for you, bring this to the attention of your local pediatrician yourself. Also, before the DTP vaccination, the child should be examined by a neurologist. If necessary, the pediatrician can refer the child for consultation and to other specialists. In some cases, if the child has a health problem or has had severe reactions to previous vaccinations, permission to vaccinate is given by the immunological commission. With a pronounced reaction to a previous vaccination, vaccination may no longer be carried out.
In some cases, a child needs a medical exemption from vaccinations, because by the time of vaccination the child must be healthy! Past illnesses are also important, since after recovery a certain amount of time must pass (often about 2 weeks). If the child had a medical exemption for vaccination, then the next vaccinations are already done according to an individual schedule, since there must be a certain interval between some vaccinations (in particular, this applies to DTP).
Vaccine refusal
If you decide not to be vaccinated, no one can stop you. There is a law that citizens have the right to refuse preventive vaccinations (for children, of course, parents decide). Before you write a refusal, carefully read about those diseases against which your child will not have immunity. Pay attention to this particular issue, because in many disputes it turns out that the awareness of parents about diseases (and in particular their treatment and complications) is extremely small. Before any vaccination, you must be given a document where you need to sign (meaning that you agree to the vaccination). In case of refusal, this document is not signed, a refusal is made in writing. Two such documents are required. One is given to your doctor and kept in the child's medical record, while the other copy remains in the hands of the parents. If you made such a decision before the birth of the child, then the refusal should be made already upon admission to the maternity hospital, since the first planned BCG vaccination is carried out there.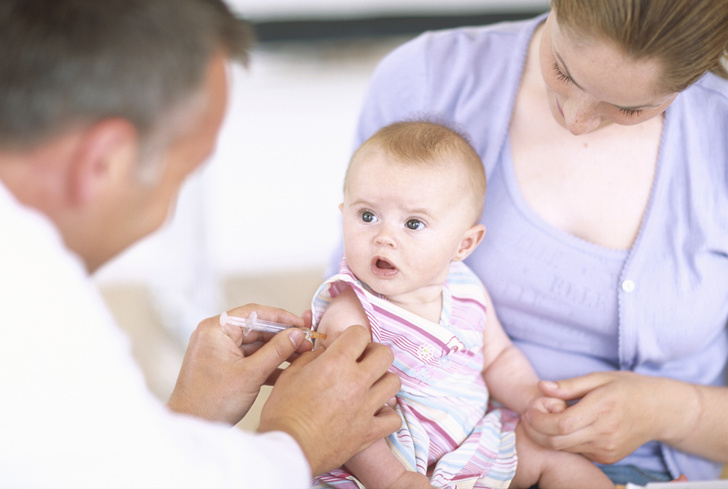 If the child is not vaccinated, he can attend a kindergarten or school and they do not have the right to refuse him admission. If you are faced with such a problem, then you can contact higher organizations.
Remember that only you are responsible for the health of your child!
Recently there has been a lot of propaganda against vaccinations. And every responsible mother asks an almost Shakespearean question, to do or not to do. I choose to do for my child. Why? I will try to express my opinion, taking into account the fact that I am still a doctor, and I know a little more than a person far from medicine. To begin with, let's try to dream up, and let there be no vaccinations at all. And all those terrible diseases that our children are vaccinated against are again walking free. And this is whooping cough, and polio, and tuberculosis, and tetanus, and diphtheria, and measles, and much more. All these diseases are either dangerous themselves or lead to complications that can threaten the life of the baby or lead to disability.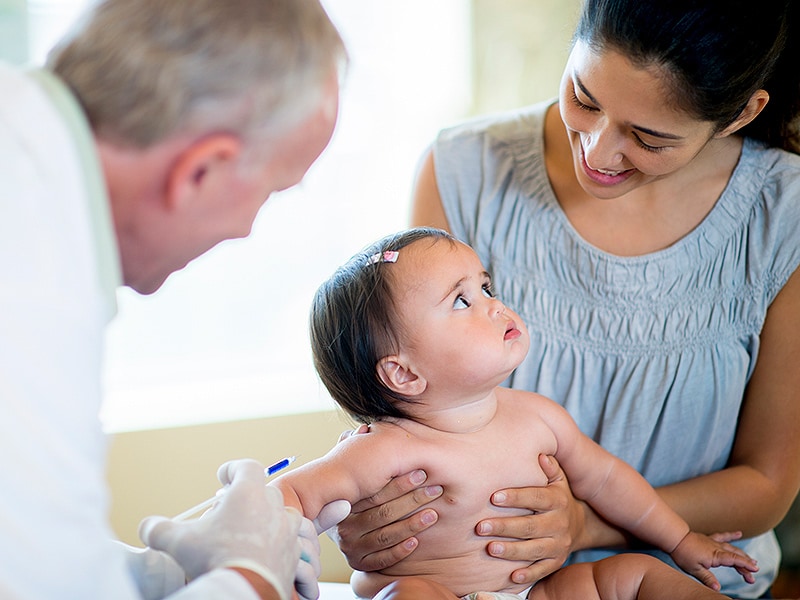 I would not really like to know how this disease will proceed in my child, whether the treatment will be effective. And the more unvaccinated children, the more space for all these infections to "live". Of course, I will not claim that there are no complications after vaccination. Although I have not met them during my work, they are described in the literature. I have many acquaintances of young mothers who are trying to understand this topic, so in the article I will rely on their questions.
The main thing here is to understand a few things.
First. Vaccination is a "small" disease. Vaccines contain either live and attenuated viruses and bacteria, or genetically engineered parts of them.
Once in the body, they cause reactions similar to the disease. This is the process of developing a normal immune response. Therefore, there is a temperature, weakness, and there may be specific symptoms for this infection (for example, a rash with measles, rubella).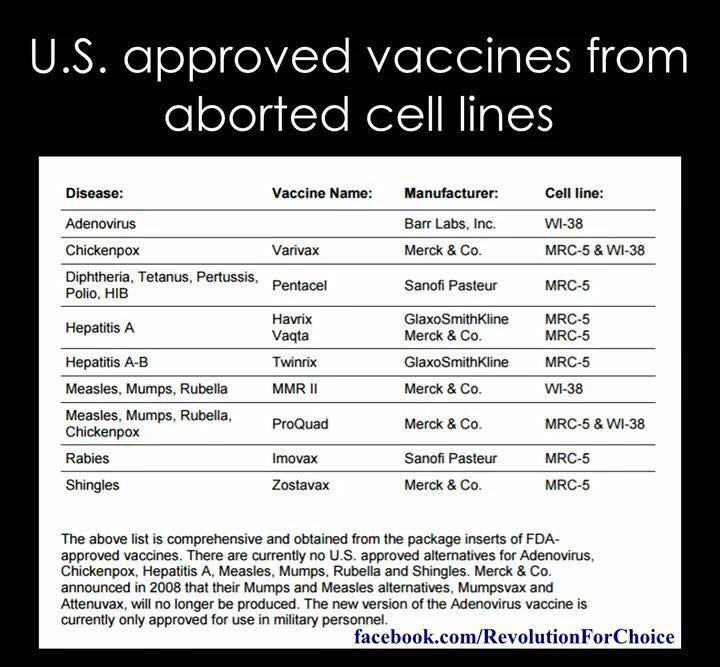 Such post-vaccination reactions are more typical for live vaccines. Vaccines containing only single components of pathogens practically do not have such an effect (against hepatitis B, against influenza, pneumococcus, Haemophilus influenzae).
Second. The response to the vaccine depends on the health of the child's immune system at the time of vaccination. And therefore it is impossible to 100% predict how the body will react. It is also impossible to say how the same disease will proceed in two different people, although there are general patterns. Therefore, do not rely on the experience of friends. At the time of vaccination, the child should be as healthy as possible (for children with chronic diseases - without exacerbation). This will reduce the likelihood of complications and develop good immunity.
Third. There is a lot of talk about the preservatives used to extend the shelf life of vaccines. Their number is very small, and studies have not noted their detrimental effects.
Much more substances are contained in the air, soil, products, it's just that attention is not focused on this, but this is already a matter of ecology. And I'll add right there, if the child is treated, then how much will enter the body?
Fourth. I would like to touch on children with frequent illnesses and children with chronic diseases. Many parents say: "He is already sick with us, where should he be vaccinated ...". That is, the child's immunity is reduced, which means that if he gets sick, the disease will be more difficult, and the risk of complications is higher than in healthy children. It is better for such babies to vaccinate at a time when there are no exacerbations, against the background of adequate basic therapy, if necessary, in compliance with precautionary measures (which depend on the specific disease.)
Fifth. The risk of complications from the disease is many times higher than from vaccination.
And let me remind you that at all times it was believed that the disease is better to prevent than to cure.