Tips for getting pregnant after 35
Trying for pregnancy after 35
beginning of content

3-minute read

Listen

Many women try for a baby after 35. Almost one in four (24%) pregnant Australian women are aged 35 and over. But there are risks and challenges you need to know about.

If you've been trying to get pregnant for six months or more, you should see a doctor to discuss your fertility.

It can be harder to get pregnant than when you were younger. You're at your most fertile in your early 20s. In general, fertility starts to decline faster after the age of 30, and declines more significantly after the age of 35.

The older you are, and your partner is, the more likely it is to take a long time to conceive.
Why does your fertility decline?
At birth your ovaries have all the eggs you will ever have — between 1 million and 2 million.
By puberty, half of them will be gone. As you get older, the number of eggs continues to reduce. Also, your eggs age as you do, and older eggs don't fertilise as easily.
But still, you only need one.
Improving your chances of becoming pregnant
You'll have a better chance of getting pregnant if you understand your menstrual cycle. The average cycle is 28 days, but it can vary from anywhere between 20 to 40 days for some women.
If your cycle is regular, then you can know that you probably ovulate 2 weeks before the start of your next cycle. So you can work from that and work out the best time to have sex.
Also, both you and your partner should be as healthy as you can be. Apart from anything else, this really will help your chances of getting pregnant. You can both:
quit if you smoke, and avoid passive smoking
be a healthy weight
avoid alcohol
eat a healthy diet
check for and treat any sexually transmitted infections
When should you ask for help?
If you're over 35 and you've been trying to get pregnant for six months or more, you should see a doctor.
For women under 35, the usual advice is to try for a year first, unless you know you have issues like endometriosis or other conditions that can affect your fertility.
Treatments
There are many options available for women who are having trouble getting pregnant. The treatment depends on the cause, so first you'd want to look into why there's a problem.
First, you and your partner would have a number of fertility tests, which might include sperm tests, checks for sexually transmitted infections, and possibly an ultrasound.
Depending on the results, your doctor might suggest treatments such as:
hormone therapy
IVF and variations such as intracytoplasmic sperm injection (ICSI)
artificial insemination
These treatments can all work. None is guaranteed.
For example, most women have a 33% chance of taking home a baby after one IVF cycle, and 54% after 8 cycles. But for women aged 40 to 44, this decreases to 11% after one cycle and about 38% after 8 cycles.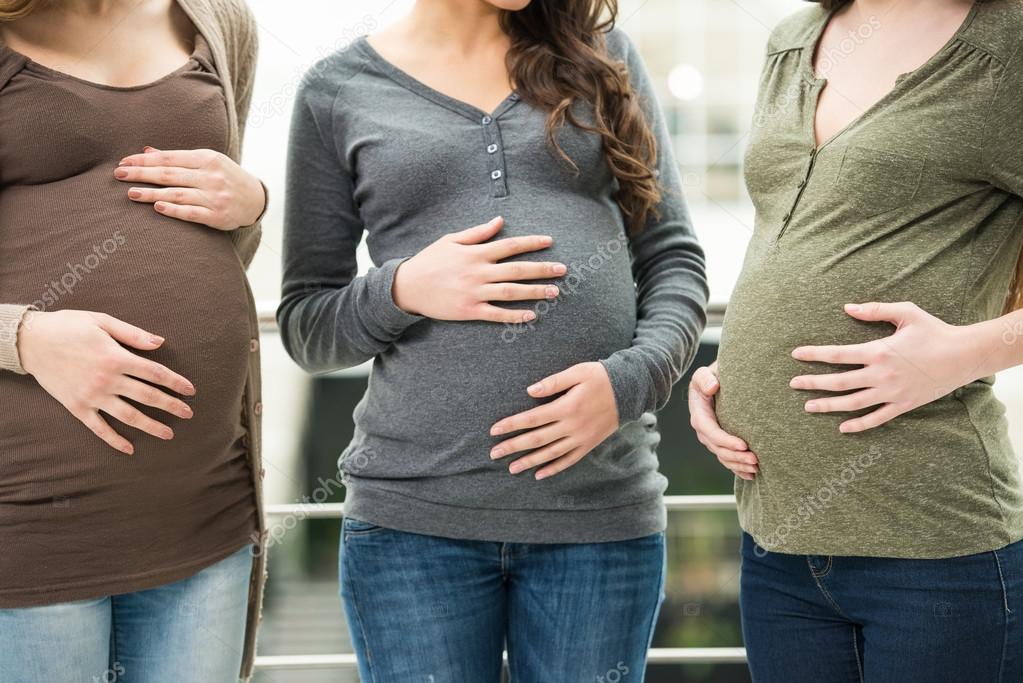 If you get pregnant?
If you are over 35 and have become pregnant, it's important that you get good antenatal care, as there are a few things that you need to watch out for, such as gestational diabetes, high blood pressure and the chance of twins.
You might also want to talk to your doctor or midwife about genetic counselling and tests like amniocentesis and chorionic villus sampling.
More information
For more information and advice, call Pregnancy, Birth and Baby on 1800 882 436.
Sources:
Australian Institute of Health and Welfare (Australia's Mothers and Babies 2017), MyDr (Pregnancy planning), Your Fertility (Age), Medical Journal of Australia (Assisted reproductive technology in Australia and New Zealand- cumulative live birth rates as measures of success), Your Fertility (I have been trying to have a baby for a while)

Learn more here about the development and quality assurance of healthdirect content.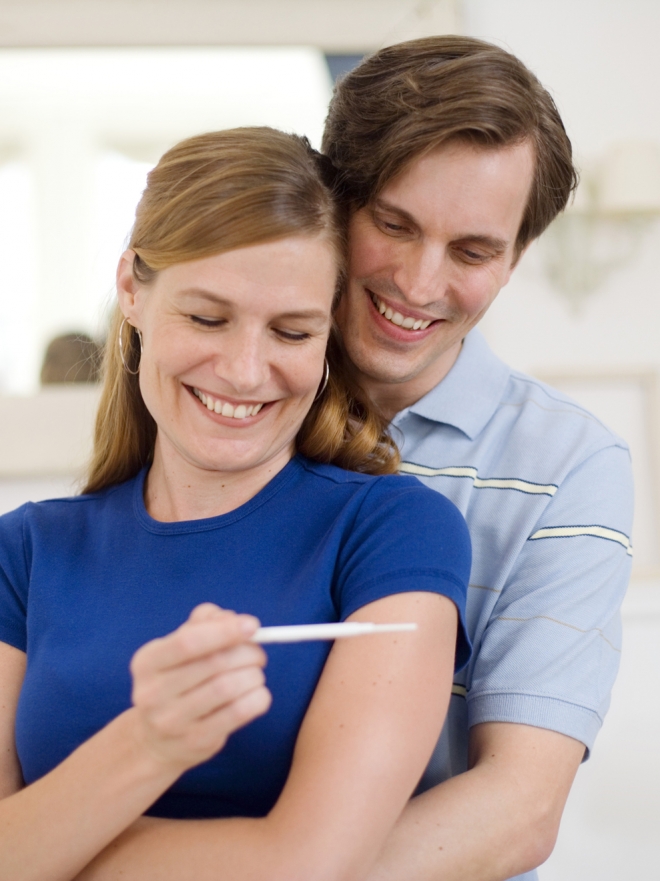 Last reviewed: February 2020

Back To Top
Related pages
Understanding fertility
Being pregnant after 40
Fertility treatments
Fertility tests and treatments
Good fertility health
This information is for your general information and use only and is not intended to be used as medical advice and should not be used to diagnose, treat, cure or prevent any medical condition, nor should it be used for therapeutic purposes.
The information is not a substitute for independent professional advice and should not be used as an alternative to professional health care. If you have a particular medical problem, please consult a healthcare professional.
Except as permitted under the Copyright Act 1968, this publication or any part of it may not be reproduced, altered, adapted, stored and/or distributed in any form or by any means without the prior written permission of Healthdirect Australia.
Support this browser is being discontinued for Pregnancy, Birth and Baby
Support for this browser is being discontinued for this site
Internet Explorer 11 and lower
We currently support Microsoft Edge, Chrome, Firefox and Safari. For more information, please visit the links below:
Chrome by Google
Firefox by Mozilla
Microsoft Edge
Safari by Apple
You are welcome to continue browsing this site with this browser. Some features, tools or interaction may not work correctly.
Trying to Conceive After Age 35
Many women today find themselves trying to conceive after the age of 35. This opportunity can be full of joy and riddled with questions. Despite some challenges, many women in their thirties and forties successfully conceive.
Our Ultimate Fertility Resource Guide provides the information you need on fertility, tips on how to get pregnant faster, and how to boost fertility through sometimes simple tweaks to your lifestyle and approach.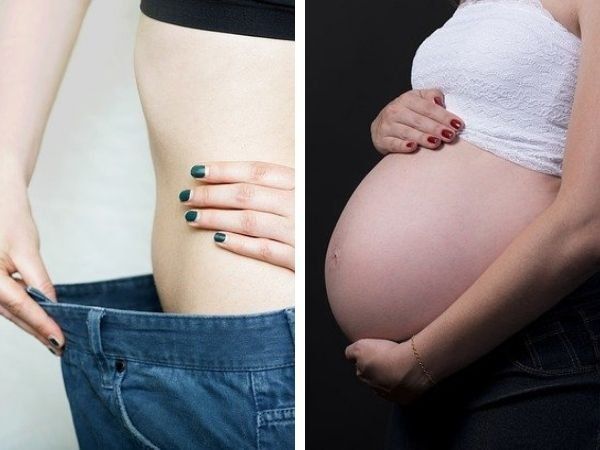 The guide is easy to read and meant for anybody wanting to increase their ability to conceive. It's a free download and includes coupon codes for essential products. Even free Nightfood Nighttime Ice Cream.
The most common cause of the age-related decline in fertility is less frequent ovulation. As women age, they begin to have occasional cycles where an egg is never released. Egg quality and quantity also decline in a woman's 30s and 40s. While the total number of eggs cannot be increased, research has shown that egg quality can be improved.  Supplements containing Myo-inositol, folic acid and melatonin have been shown to help improve egg quality and ovarian function.
Other reasons conceiving after 35 may be more difficult include:
Infection or surgery that caused scar tissue around the fallopian tubes or cervix
Endometriosis
Fibroids or uterine disorders
A decrease in cervical fluid
Chronic health problems such as high blood pressure or diabetes
Miscarriage is also more common in women over 35.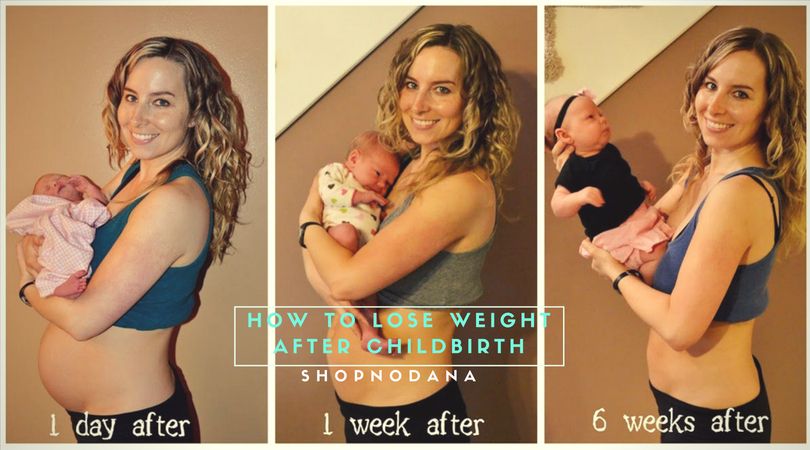 This is often caused by the increased incidence of chromosomal abnormalities. Women aged 35-45 have a 20-35 % chance of miscarriage.
How can I increase my chances of conception?
Trying to conceive after 35 may seem overwhelming, but there are many things you can do to make getting pregnant easier.
Here are some things to remember:
Schedule a pre-conception appointment – You and your health care provider can review your medical history, current medications and overall lifestyle. This gives you the opportunity to address any concerns about trying to conceive after age 35.
Women over age 35 take longer to conceive – The average time it takes a couple over 35 to conceive is 1-2 years, so try to remain positive if you do not become pregnant immediately.
A woman who is physically, mentally and emotionally healthy is more likely to conceive – Alcohol, smoking, and caffeine can negatively affect fertility. Being overweight or underweight can also affect fertility by interfering with hormone function.
Observing your fertility signs can tell you a lot about your body – Recording your basal body temperature and cervical fluid can help you pinpoint the best time to have intercourse while trying to conceive. These fertility signs can also reveal if you are ovulating regularly. Becoming familiar with your fertility will also help you determine whether you are experiencing signs and symptoms of pregnancy.
Consider taking an at-home fertility screening test –  There are over-the-counter tests that help screen for key elements affecting female and male fertility. This often gives couples peace of mind as they move through the journey to conceive.
Visit your health care provider if you haven't conceived after 6 months of purposeful intercourse. If you have not conceived after 6 months, contact your health care provider to discuss the possibility of fertility testing. You may decide to consult a fertility specialist at this time.
Want to Know More?
Infertility 101: What You Need to Know First
Male Infertility
Female Infertility
Infertility Medications
---
Compiled using information from the following sources:
1. March of Dimes
2. Your Pregnancy After 35 Revised Ed. Curtis, Glade B., M.D., OB/GYN, et al, Ch. 1 & 2.
3. WebMD
Pregnancy after 35 years: how to properly prepare?
In today's world, pregnancy after the age of 35 is regarded as a common situation and is becoming more common every year. This is due to the fact that women first build a career and only then think about the birth of their first child. A second child after 35 years is also common, often in families the oldest child has already reached adolescence when he has a brother or sister. Every woman needs to know about the features, possible risks, planning and proper preparation for pregnancy after 35 years.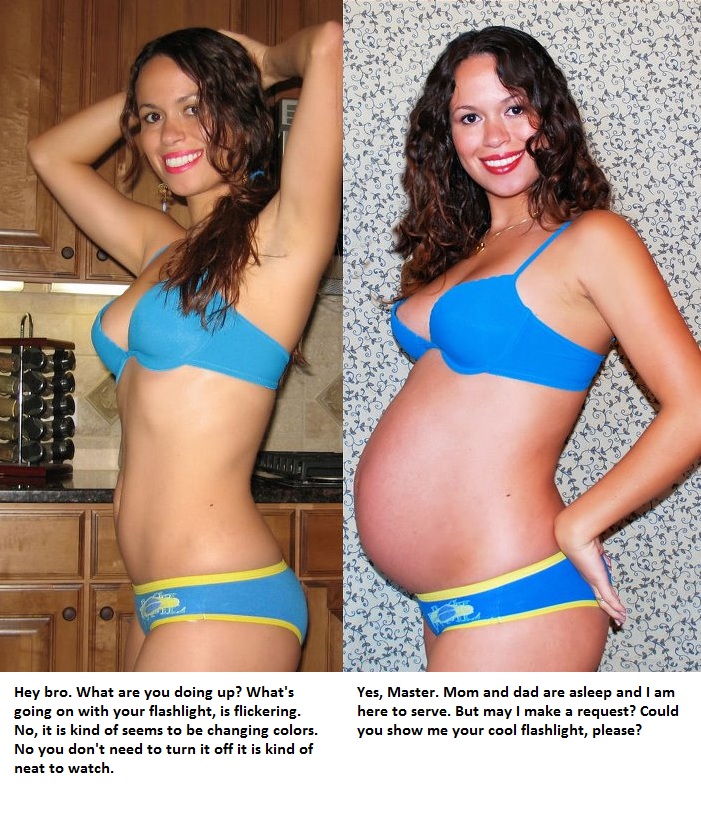 What are the difficulties of pregnancy after 35?
Fertility (ability to bear children) is an indicator that gradually decreases with age. Usually, fertility begins to decline after 30-32 years, depending on the characteristics of the woman's body. However, this does not mean that after 30-35 years, a physiological first pregnancy without any complications is impossible.
Average dependence of fertility on the woman's age
| | |
| --- | --- |
| Age | Probability of conception during the year |
| 25 years old | 87.5% |
| 30 years old | 83.9% |
| 35 years old | 73.3% |
| 40 years old | 49.4% |
After the age of 35, a woman may have difficulty conceiving.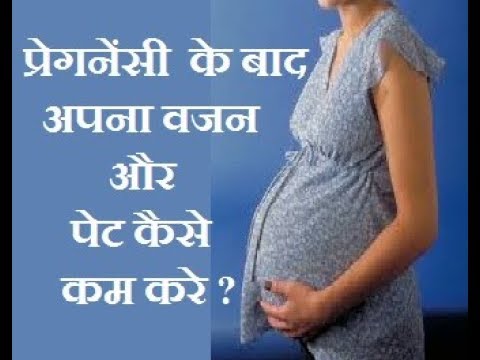 It is important to remember that the age of a man also affects the likelihood of conception and intrauterine development of the fetus. Therefore, if any problems arise, both partners need to undergo a comprehensive medical examination.
If healthy men and women over 35 years of age have regular intercourse without the use of contraception, the chances of conception within 12 months remain quite high.
How to properly prepare?
Proper preparation is the key to a happy and healthy pregnancy after 35. Women at this age are already balanced about procreation, and some are planning to give birth to a second or third child. Preparing for the upcoming pregnancy is necessary for both a woman and a man.
How to prepare for pregnancy after 35 years:
Lead a healthy lifestyle, give up bad habits. A balanced diet, regular exercise, quitting smoking and drinking alcohol - all this is necessary for the body to restore its internal resources and be ready for gestation and childbirth.
Take folic acid 3 months (there are contraindications, you should consult your doctor) before the expected pregnancy. This substance is necessary for the normal formation of the fetal nervous system, and additional intake is especially important for women over 35 years of age.
Find a qualified gynecologist or reproductologist (this is a doctor who deals specifically with the issues of conception and gestation) with experience in managing pregnant women over 35 years old. It is important that the doctor understands the possible risks of such a pregnancy, but at the same time does not exaggerate and does everything possible for the natural course of pregnancy and childbirth. He will help in planning pregnancy, conduct an examination, prescribe a competent treatment for existing gynecological diseases.
Undergo a general physical examination. Every woman planning childbirth after 35 should consult a therapist, take a general and biochemical blood test, a general urinalysis, as well as examine the mammary glands and check thyroid hormones.
Screen for sexually transmitted infections. Many infections have a chronic course and practically do not manifest themselves in any way, but they can prevent the conception and bearing of a child. Both partners should be screened for such infections. It is also advisable to be examined for viral hepatitis and to know your HIV status.
Visit genetics. After 30 years, the risk of various chromosomal abnormalities and genetic defects in the fetus increases. Therefore, the couple should always consult with a geneticist, if necessary, take tests.
A positive attitude and a stable psycho-emotional state of future parents are very important, therefore, in some cases (especially if there are problems with conception), a couple is recommended to work with a psychologist.
What are the possible risks?
With age, each person develops various chronic diseases, as well as the endurance and ability of the body to recover.
The hormonal background also changes after 35 years of age, which carries certain risks:
Women who become pregnant after 35 years of age increase the risk of a negative effect of pregnancy on the cardiovascular system. This is manifested by an increase in blood pressure, a deterioration in the condition of the walls of blood vessels (in women who gave birth after 40 years, the risk of strokes in the future increased).
Increased risk of preterm birth, spontaneous abortion and fetal death. It is important to have regular check-ups and if you have any concerns, see a doctor right away.
Increased risk of developing gestational diabetes. During pregnancy, it is advisable to limit the intake of added sugar and switch to a predominantly plant-protein diet.
Increases the risk of chromosomal abnormalities in a child. After the age of 35, the chances of giving birth to a child with Down syndrome and other genetic abnormalities are higher, since the genetic material of the mother and father accumulates mutations with age.
Although these risks exist, with the right approach, pregnancy and the birth of a healthy child after 35 years of age is confirmed by many women and doctors.
Reviews of doctors and patients about pregnancy after 35
The fact that childbirth and pregnancy after 35 is far from always a difficult test is confirmed by numerous reviews:
It's never too late to become a mother." Irina, 37 years old
"Pregnancy with my second son after 35 years was more difficult for me than the first. But the child was born healthy, and I recovered fairly quickly after childbirth." Anna, 36 years old
"I always treat pregnancy after 35 with great attention, patients undergo all the necessary screenings. When it is clear that natural childbirth will not work, then we perform a caesarean section." Irina Ivanovna, obstetrician-gynecologist
"Natural childbirth after the age of 35 is quite possible, but it is important that the woman and the doctor are well prepared for this. Of course, we do not recommend it for complicated pregnancy.
" Elena Valerievna, obstetrician-gynecologist
Video
Pregnancy after 35 years must be approached with all responsibility and properly prepared for it. According to reviews about childbirth after 35, the chances of having a healthy baby are quite high. Following the recommendations of your doctor and being aware of all the risks will help you survive this period without unnecessary discomfort.
how to prepare, risks, pros and cons
Changed rhythm of life, studies, getting several higher educations, career growth, the need to solve housing and material problems make us postpone the birth of children until a later age, so pregnancy after 35 is no longer a rarity . Our experts talk about the advantages of this approach. And there are a lot of them!
Website editor
Tags:
age
Motherhood
Gadgets
vitamins
Pregnancy
Seasons/Fotodom
Narine Stepanovna Avanesyan
Candidate of Medical Sciences, obstetrician-gynecologist at Atlas Medical Center
or absence of comorbidities.
When they are detected, it is very important to choose the right treatment and, if possible, get rid of them, in extreme cases, smooth out the existing changes. The fewer health problems a future mother has, the greater the chances of a successful pregnancy after 35 years and a successful birth.
Pregnancy, childbirth after 35 years of age is a strong burden for the body, which can provoke an exacerbation of any inactive disease. For example, after the age of 33-36, many women have an increased risk of developing diabetes. Also, with age, the number of endocrine diseases increases, there is an insufficient production of hormones necessary for a healthy pregnancy, the number of somatic pathologies increases - more than one woman after 35 is faced with all this. Pregnancy can be more difficult to endure, all these unfavorable factors greatly complicate the bearing of the fetus and further childbirth. However, married couples after 30 years of age, as a rule, consciously approach the birth of children, undergo a complete examination and, accordingly, at the time of pregnancy, they know more about their health.
A successful pregnancy and the birth of a healthy baby require thoughtful attitude from both partners. Half of the success in conception depends on the man, so joint preparation is an important and responsible process, which is recommended to start at least 3-4 months before the intended conception. Modern medicine makes it possible to comprehensively prepare for pregnancy and childbearing, to carry out preventive measures aimed at preventing possible complications. Doctors track pregnancy week by week. Feelings of a woman after 35 while carrying a baby may not always be pleasant, and, indeed, there is evidence that after 35-38 years the risk of fetal chromosomal pathology increases significantly. However, today there are various methods that at different stages reveal the pathology of the fetus and thus allow timely taking appropriate measures and taking the condition of the expectant mother under maximum control.
Pregnancy after 35 years: what kind of genetic testing should be done at the stage of planning a child
Planning for pregnancy after 35 years of age suggests the possibility of undergoing genetic testing with subsequent consultation with a geneticist.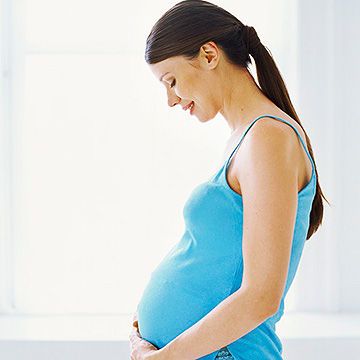 A genetic test will show the carrier status of monogenic diseases: there is nothing dangerous in the carrier itself, but if both parents are carriers of the same disease, the risk of having a child with this pathology increases to 25% (the most common hereditary diseases include myopia, color blindness and hemophilia) . The geneticist will take a thorough medical history, be sure to clarify whether someone in the family had aggravated heredity or whether children were born with congenital diseases on one side or the other, and based on the results, he will make a prognosis and give recommendations on optimizing the lifestyle for future parents.
Preparation for pregnancy after 35: we make extended check-ups at the planning stage
Currently, many clinics offer services for the joint preparation of a couple for the conception of a child, further management of pregnancy and preparation for childbirth. A comprehensive examination and good tests will give you confidence in your health.
Pregnancy after 35 in this case will be calmer. Preparation is also important if this is the first pregnancy after 35, and the second pregnancy after 35, and the 3rd pregnancy after 35 years. Each subsequent birth does not depend on how the previous ones proceeded, because each child has its own set of genes and its own unique physiological characteristics.
Awareness will allow you to take timely measures and prevent the development of diseases, and will help you prepare responsibly for the new status of parents. A comprehensive checkup may include:
detailed recommendations on lifestyle optimization and preparation for pregnancy after 35;
tests: clinical and biochemical blood tests, urinalysis, tumor markers, STD tests, gynecological tests for women and spermogram for men;
examinations: electrocardiography, ultrasound of the main vessels and internal organs;
consultations of a therapist, ENT, ophthalmologist, gynecologist, urologist and neurologist.
Pregnancy after 35: non-invasive prenatal test at an early stage tells about possible problems
Non-invasive prenatal test allows you to find out at an early stage about possible deviations in pregnancy after 35 years. Starting from the 9th week of pregnancy, he can identify pathologies such as Down syndrome, Patau or Edwards syndrome, as well as determine the sex of the unborn child. For NIPT, which can be done with IVF, ICSI, surrogacy and pregnancy using donor eggs, it is enough to take 10 ml of a woman's venous blood. Within 8 days after donating blood, the laboratory will extract the child's DNA and analyze it, and the accuracy of the study will be more than 99%.
Pregnancy after 35: risks will help prevent screening ultrasounds and additional examinations
The development of medical equipment, in particular devices for ultrasound examination, makes it possible to identify deviations, determine malformations and provide timely assistance.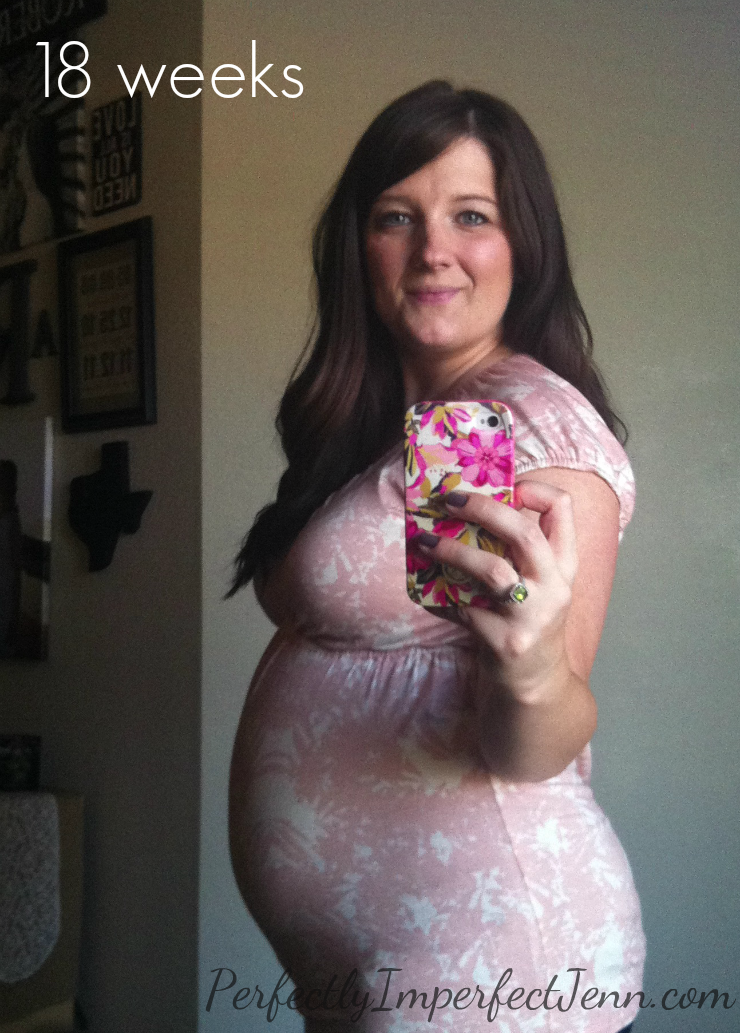 During pregnancy, several screening ultrasounds are done. The first - at 12-13 weeks, the second - at 19-21, the third - at 30-32 weeks, these are three global screening studies that are mandatory. Additional studies such as hemostasiogram, biochemistry, ECG, smears for flora, cultures and TORCH infections during pregnancy after 35 years of age can be prescribed by the attending physician as needed on an individual basis.
Individual nutrition programs will reduce the risks of pregnancy after 35
provide her body with the necessary substances and allow a successful pregnancy after 35 years. A special nutrition plan can be drawn up for the period of breastfeeding: it will be aimed at helping to restore the body after childbirth and providing the baby with a maximum of useful substances for healthy development.
How to prepare for pregnancy after 35: practical recommendations for expectant mothers
Consult a therapist and gynecologist who will tell you about all the nuances of pregnancy and childbirth after 35 years.
Normalize nutrition. When preparing for pregnancy after 35 years, you need to eat fully. Forced starvation due to diets is stressful for the body, and with stress, the reproductive system is not a priority.
Avoid excessive exercise. Supportive sports are not capable of causing problems with conception, gestation and childbirth, but it is better to refuse heavy physical activity.
Any medications during pregnancy after 35 should be taken only after the doctor's approval.
When preparing for pregnancy after 35 years, 2-3 months before the intended conception, you need to stop using oral contraceptives and remove the intrauterine device, if any.
A woman and her partner in preparation for pregnancy after 35 need to be cured of existing sexually transmitted infections.
Before conception, it is recommended to visit a dentist and undergo treatment, if necessary. A visit to the dentist is necessary to find out the state of the oral cavity and exclude foci of chronic infection, since during pregnancy after 35 years the woman's body gives off a lot of strength, and foci of infection are a direct risk of exacerbation of diseases or complications. A similar recommendation applies to the ENT doctor.
Following a healthy lifestyle. In addition to a balanced diet, it includes regular moderate outdoor activity and adequate sleep. Both pregnancy and childbirth after 35 will go smoothly.
Hussein Haytham Mahmud
urologist at the Atlas Medical Center
Planning for pregnancy after 35 years: practical recommendations for future fathers
Regular sex life. Daily ejaculation improves sperm quality, reduces DNA fragmentation. All this increases the chances of conception when planning a pregnancy after 35 years.
Do not use lubricants. Various lotions and gels can reduce sperm motility, which is important to consider when planning a pregnancy after 35 years.
Healthy diet. Eat more fresh fruits and vegetables. When planning a pregnancy after the age of 35, it is important for a future father to maintain a stable body weight within normal limits, since being overweight reduces the number and motility of spermatozoa (plus 10 kg - minus 10%).