How long should i let my child play video games
Healthy Limits on Video Games
The vast majority of children and adolescents in the United States play video games. Although many children play them in moderation, without adverse consequences, others become obsessed with gaming. Parents may become worried when a child is neglecting homework to play games, or is staying up all night gaming and is too tired to get up for school the next day. Some parents notice that their child rarely socializes in person with others and spends all free time on video games. Some children start to cover up how much they are playing.
In this excerpt adapted from Pause and Reset: A Parent's Guide to Preventing and Overcoming Problems With Gaming, Nancy M. Petry, PhD, offers guidance on how to effectively limit gaming to a healthy level. Whether the goal is to prevent a child's gaming from becoming excessive, or to roll back play that seems out of control, Dr. Petry offers practical, parent-tested strategies for getting a handle on the role of video games in your child's life.
For children and younger adolescents, and even for older adolescents under the age of 18, you as a parent should have the bulk of the say in determining appropriate limits to gaming. Having clear and consistent guidelines related to video games prevents excessive playing. However, two- thirds of US children and adolescents indicate that their parents have "no rules" related to time spent on media use. Be sure you are no longer part of that majority! Here are guidelines for limiting gaming for your child:
1. Remember that gaming should occur only after your child completes his other responsibilities for the day. That should include homework and household chores. Be sure to check the quality and completeness of homework and chores prior to allowing your child to begin playing. Playing video games should be a privilege that is earned. Gaming is not an inalienable right!
2. Put clear limits on your child's gaming. The American Academy of Pediatrics suggests time allotted should be under 30 to 60 minutes per day on school days and 2 hours or less on non- school days.
The group recommends even lower limits of under 1 hour of total screentime per day for children under 6 years old, and they encourage parents to determine the appropriate amount of time for video games and other electronic media use for children over the age of 6. They provide an online planner to assist parents in deciding on screentime. Regardless of what limits you think are appropriate, some days each week should involve no gaming. It is crucial to ensure that your child develops, maintains, and enjoys other, non-screentime activities.
3. In designing your rules, consider a reasonable time frame for reassessment. You can follow your plan for 1 or 2 months and then reevaluate it. Instituting a temporary change will result in greater buy-in than a permanent change. You may decide that the initial plan is too restrictive. You could then loosen it after a couple of months if your child is adhering to it and no problems are evident. Remember that it is easier to loosen restrictions than to tighten them.
4. Determine a realistic consequence for breaking the rules. The outcome for violating the rules must be enforceable and immediately applicable. You do not want to tell your 14-year-old child she cannot get her driver's permit when she is 16 if she breaks the rules next week. A more reasonable option is a complete ban on gaming (or media use more generally) for several days or weeks if she does not abide by the rules.
5. Make sure you know and approve of which games your child is playing. As a parent of a minor, you have the right — and the responsibility. Ask him directly or view web browsers if you are unsure. Find out about his preferred games. In addition to setting rules about times for playing, you should also include rules related to the types of games allowed. You can and should prevent purchase and use of games with extreme violence or graphic sexual content.
6. Once you have established your rules, you must consistently monitor and apply them.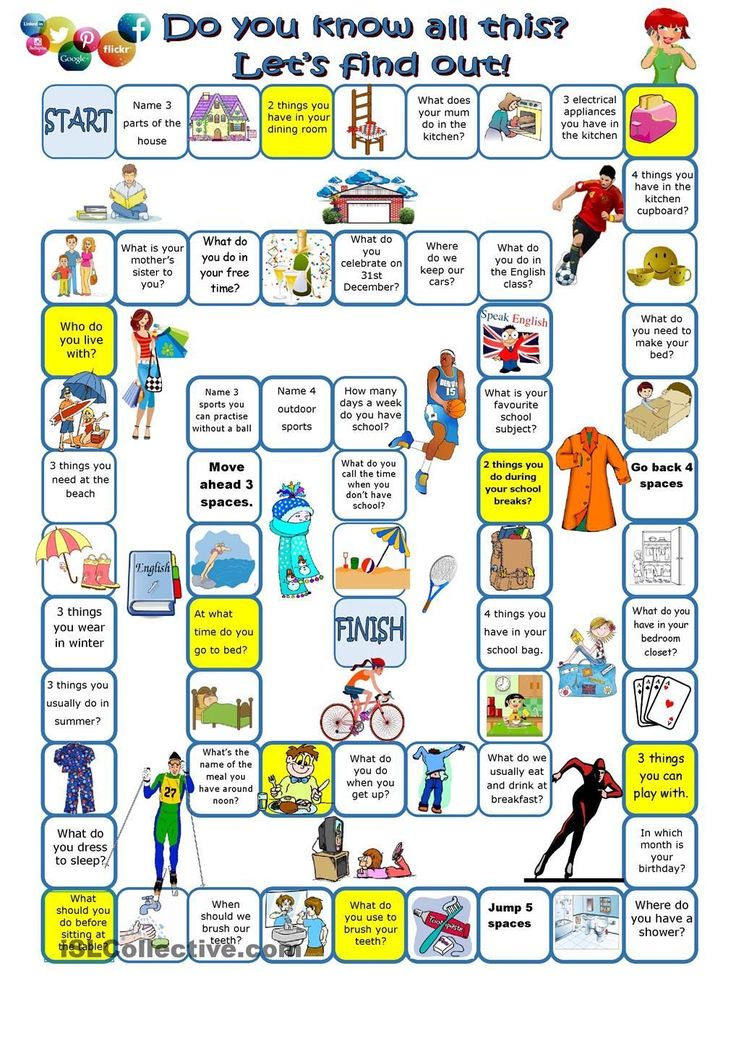 You cannot allow your child to bend the rules when you are tired or distracted. You cannot apply the rules differently if your child feels ill or does not have any homework one day. Regardless of other issues that arise, you need to follow through with the consequences immediately if your child breaks the rules. You must feel comfortable with the plan you propose, and you must be committed, willing and able to follow through with it. If both parents are involved, both must be on board with the monitoring of gaming time and rules surrounding it.
7. Identify other recreational activities. Replacing gaming with other activities is critical to changing excessive gaming behavior. Your child is gaming in large part because she finds it fun and it is something she is good at. Gaming can be done virtually any time, with little planning or effort. Because many devices are used for other activities, a game is just one click — and one second — away. When your child has little else to do, games are always there to fill the time.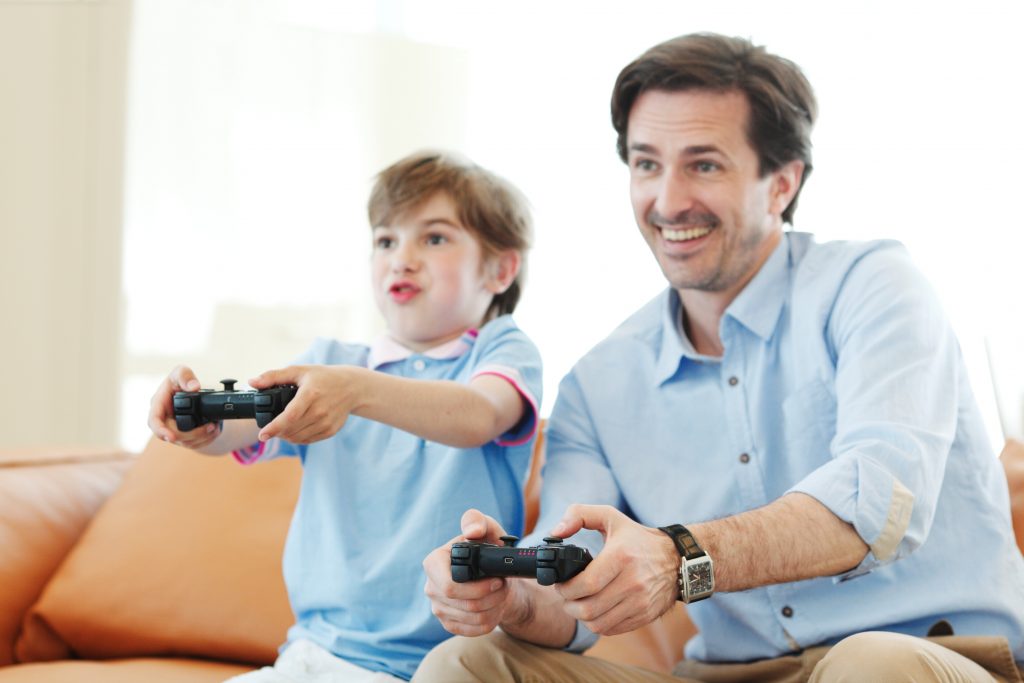 To help your child fill free time, actively promote participation in other recreational activities. Consider activities that you and other family members can do with your child. The replacement of activities should be on the days of the week and during the times of the day when your child most often plays video games.
8. Offer positive reinforcement for non-gaming activities. Provide rewards to your child when he or she is involved in activities that do not relate to gaming. These rewards can be tangible, involving actual goods, services or even money. They can also be intangible, such as verbal praise or simply attention. You can replace gaming times with rewarding recreational activities, and these activities can also serve as rewards for not gaming. If your child has been gaming at a level that is causing harm, most likely one of the adverse consequences has been a worsening of your relationship with him. Positive reinforcement for non-gaming activity is one way to improve that relationship, and that can be rewarding to a child, too.
Pause and Reset: A Parent's Guide to Preventing and Overcoming Problems with Gaming is by Nancy M. Petry, PhD. Copyright © 2019 by Author and published by Oxford University Press. All rights reserved.
Nancy M. Petry, PhD, was a behavioral scientist who conducted research on addictive disorders and a professor of medicine at the University of Connecticut School of Medicine.
How long should I let my child play video games?
There are often very polarized opinions on the amount of gaming time for kids. In most families, kids are either not allowed to play any video games at all or they get to play hours and hours on end each day.
As with most things, I think the right approach lies somewhere in the middle and believe in general that the adage, "everything in moderation", although cliche probably holds in this case.
Parenting can be difficult, with upwards of 90% of teens now play video games in some form, so it's important to understand how video games affect your child to ensure you're informed and armed with the right information to steer them in the right direction while they're still young – I mean after all 9 hours of straight gameplay for an 8 year old (let alone at 16) can't be good for them, right?
In fact, the more you restrict kids from something the more they might binge on it later when they have unrestricted access and availability to gaming.
That's why it is better to set some boundaries but still allow some freedom and access – i.e. a balanced approach.
Quick Links
1 Negatives effects and Benefits of kids playing video games
2 How long should a child play video games a day?
3 Constructive ways to still allow video gaming time
4 Try to encourage more child-friendly games
5 How long do my kids spend gaming
6 Conclusion – How long a child should play video games each day
7 Trusted Sources and References
Negatives effects and Benefits of kids playing video games
The debate has been raging for decades, and video games have been unfairly blamed for violence and gun murders by kids. A recent study, first published in the 'Annals of Neurology', shows that children and teenagers playing video games in limited amounts can have positive benefits, but that too much can have negative effects.
The study of 2442 children between 7 to 11 years old found that playing video games for an hour per week, it improved their motor skills, increased school achievement scores, and improved their ability to learn new skills.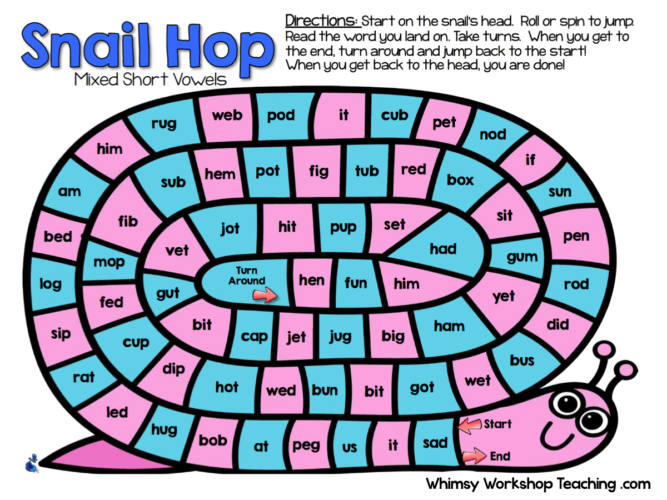 However, those benefits didn't increase further if they played for more than two hours a week.
But an Oxford University pediatric study by Andrew Przybylski, a behavioral scientist, has found that once children start spending 3 more hours in front of their favorite gaming device, it begins to take a toll on their mood and behavior.
The research found children playing that much every day are more likely to be less happy than non-gamers, as well as more likely to have problems with hyperactivity, attention, and relating to their peers. This is particularly true for pro-longed gameplay over weeks and weeks as a habitual pattern.
Although there certainly are negatives to video games, particularly when kids indulge, in reality when done in moderation and with guidance, playing video games can have positive benefits too. A study on the effects on kids playing Mario Kart, that asked 23 adults with an average age of 25 to play "Super Mario 64" for 30 minutes a day over two months, showed that it increased brain plasticity and spatial recognition.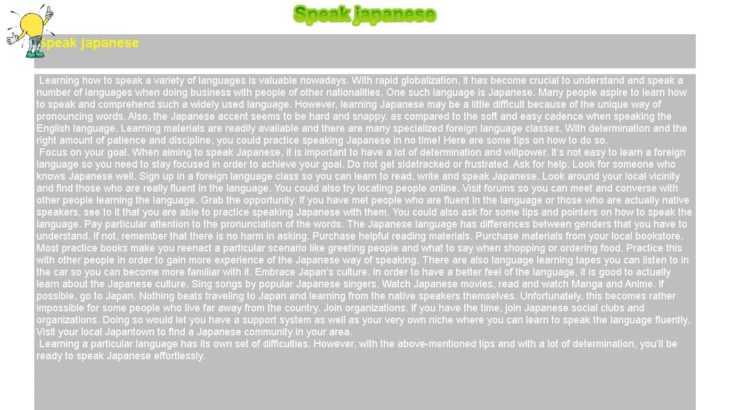 Video gaming isn't good or bad, its amount of use is that makes the difference.
Table – Positive and Negative Effects of Gaming
Positive effects of gaming
(1-2 hours or less per day)
Negative effects of gaming
(more than 2-3 hours per day)
Improved motor skills
Peer conflicts
Improved ability to learn new skills faster
Mood swings
Better spatial awareness
Irritability
Higher school achievement scores
Increased aggression
How long should a child play video games a day?
Based on the research mentioned earlier the sweet spot seems to be no more than about an hour a day, for it to have some benefits.
When kids start playing 2 to 3 hours or more each day, that's when it can become unhealthy and lead to negative conduct, poor vision, impaired mental astuteness and social interaction problems.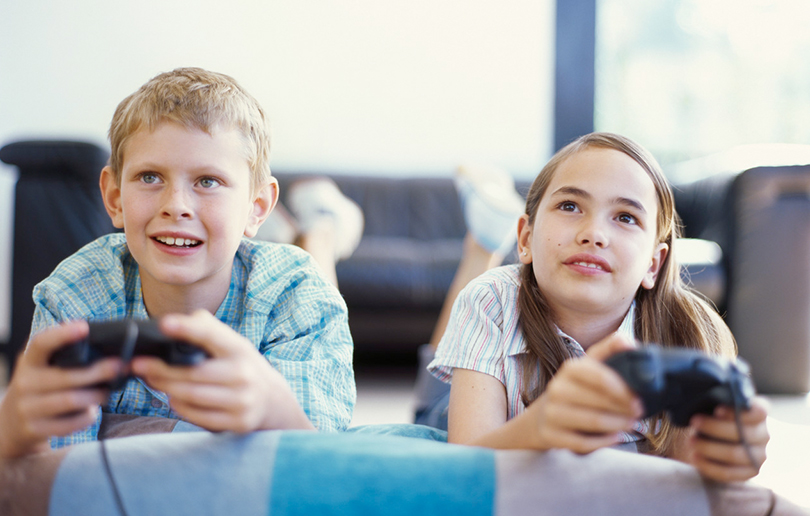 It was also found in those same studies that spending 9 hours or more overall each week playing video games, also contributed to behavior problems and social conflicts with peers.
But it depends on the child. Some children can handle playing video games for hours a day, while others should only play for an hour or two.
However, it's important to note that not all screen time is bad. Children can learn from educational videos and games, and playing video games can also improve hand-eye coordination.
So it's important to find a balance that works for your child. If your child seems addicted to video games or is having trouble focusing at school or with other activities, then you may need to reduce their screen time.
We also recommend encouraging your child to take breaks in between when playing video games. Especially if they are playing more than an hour at a time, you should be letting them take 15-minute breaks at least away from any screens.
Constructive ways to still allow video gaming time
So now that we know allowing for some video gameplay can be beneficial, let's take a look at some ways to make it a bit more constructive and ways to put healthy limits on gaming for kids.
Allow for a difference between weekend and during the week game playing
Perhaps during the week, 1 hour is fine, and for the weekend you could relax that a little to maybe 2–3 hours on a Saturday and Sunday each.
Teach responsible playing
Instill a sense of balance by asking that they first finish homework before playing video games. When they come home from school, then homework is done first. If she has a project to do over a weekend, you might say its ok to play 1 hour in the morning, but that before she can play the other 1 hour that day she needs to first complete the project. By the same token, I'd ask that on a weekend she is dressed and teeth are brushed before she games.
Encourage them to take breaks in between
An hour of gaming in one go is probably ok, but if you do allow more then encourage a break of 15 minutes or more in between at least.
Use parental guidance apps
I'm not sure if he is gaming on the PC or console but Xbox one, Playstation 4 and Nintendo Switch all have parental controls that allow you to set restrictions. The Xbox has a great one that allows you to set a daily amount of hours (it can differ each day) and a start and end time.
Freedom of choice
Let them have some parameters but then decide for themselves how to use that time. So for example, on the Xbox One parental controls, you're able to set it to allow Saturday/Sunday 2-3 hours of total play anytime between 8.30am and 5 pm. That way you give a little freedom of choice to decide how he wants to use those 3 hours – all at once, or spread out but when it is up its up. Kids love this by the way since it feels like they have some control 🙂
Play video games with them
Seriously! If you want to build that bond between you more, then get into his world a little to share the experience with him.
I don't mean you should necessarily go figure out how to play Fortnite (I can't build & shoot simultaneously to save my life either). But a game like 'Just Dance' is perfect and super easy to just pick up and play for tiny tots to adults alike – BONUS POINTS, it gets your kid to move while gaming…. Win! Win!
Trust me your kid might be like – "WTH Mom, you're freaking me out"….but they will secretly I love it.
80/20 rule
Most of the areas in my life are governed by this. Have a framework to work within and try stick to it 80% of the time, and be flexible and let it slide 20% – you'll be happier for it trust me. So if he generally is sticking to the rules about 80% of the time and plays an extra 15 minutes now and then or forgot to brush his teeth first once, don't get all PsychoMom on him – if he's still within that 80% then chill, say nothing and let it slide.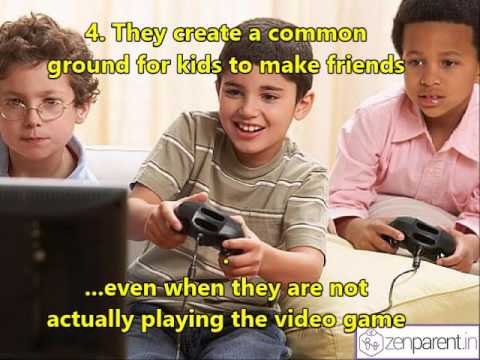 Just take a mental note and if he starts pushing it more over time to where it is becoming more the norm to not play within the framework agreed, then gentle rein him in again.
Try to encourage more child-friendly games
Blasting away on the latest shooter like Fortnite or Call of Duty is all fine in limited doses (assuming your child is at an age that they can play those games), but there are games out there that have a more positive and constructive learning aspect to them while still being fun. There are games such as Minecraft and Roblox that have some concepts to them that encourage puzzle-solving and construction-type thinking, which I've found to encourage creativity as well.
I found that when my son started playing Minecraft at around 5-6 years of age, he would construct the most amazing buildings or monuments for thin air. I remember one time in particular where he came running up to me to proudly show me our bathroom built out of different color Minecraft blocks, including the loo.
Another game I remember us getting for him on my Android phone when he was younger, was Puzzingo, a great little puzzle game that taught him to recognize shapes and patterns while trying to slot them into the correct cut out that match. He loved it, and I ended up buying him the different themed puzzle packs like space, dinosaurs, cooking, etc as he progresses through all the different levels.
So I'd look for games like this that allow your child to learn while playing too.
How long do my kids spend gaming
Having said all the above, I am by no means perfect at this myself. At 9, my son is still in junior school and I've made plenty of mistakes along the way when it comes to gaming and too much screen time and had to figure out what works best for us over time including lots of yelling and frustration.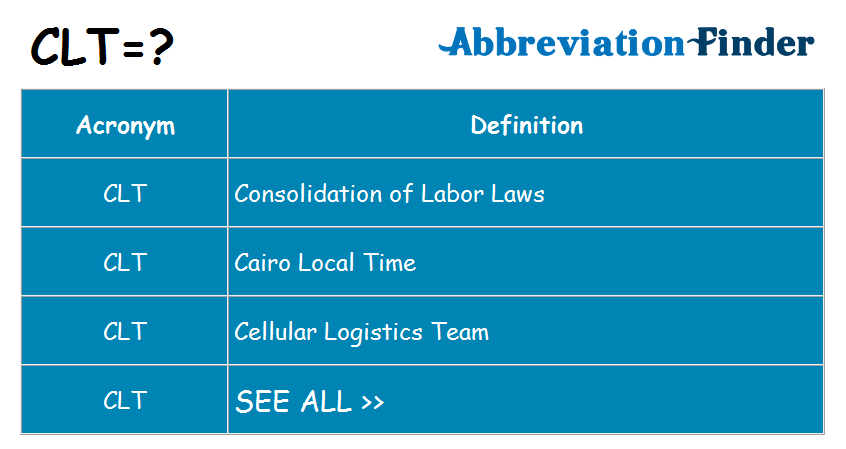 Our current rules are that during the week school takes priority so no gaming is allowed at all – he does go to aftercare so by the time he gets home there's only enough time to get changed, bath, eat and watch a little TV (his homework is mostly done at the aftercare already).
But to compensate for no time for gaming in the week, I let him watch a little bit of Kids Youtube at bedtime (like 15 mins). I often watch a little with him and we giggle and laugh together and then read a few pages of a book before the light goes off. And then on weekends, I'm less strict, where he can play a few hours on a Saturday or Sunday (3–4 maximum) but with breaks each hour in between and some active play too.
All this is set up on both our Nintendo Switch and Xbox One parental controls which send me a weekly report of his playtime so I can keep track.
Conclusion – How long a child should play video games each day
So there you have it, you'll need to figure out what works best for you and your situation.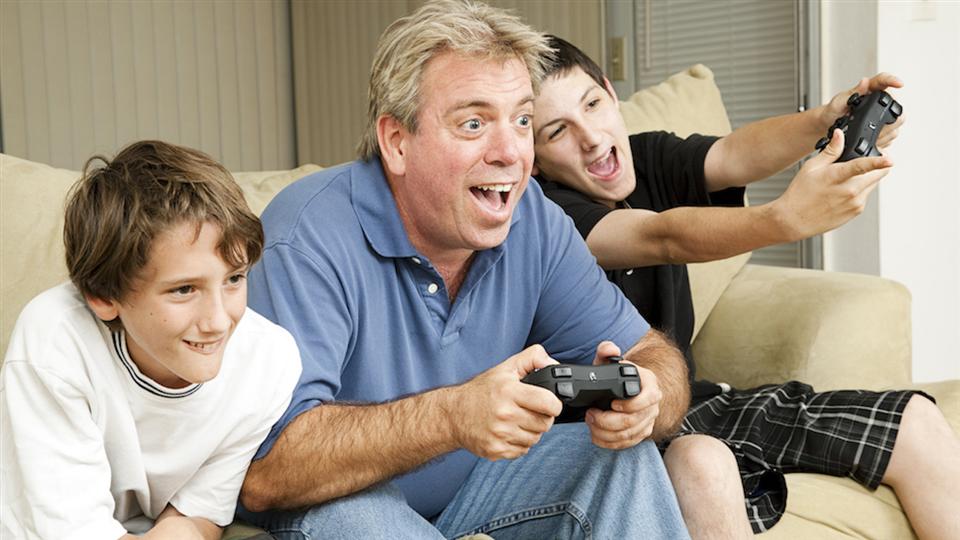 There's no one size fits all but the above might give you some food for thought.
If there's one thing I can leave you with, it's to find some balance in all the screen time that competing for your kid's attention.
Don't starve them completely, limit them sure but be reasonable and let them have some fun while trying to teach them to also the importance of responsibility and priorities that also need to be taken into account before spending that hour playing Minecraft.
Overall you're not alone, it seems like this is a topic a lot of parents are struggling with these days – Fortnite I'm looking at you!
Trusted Sources and References
National Library of Medicine: A Study of the Correlation between Computer Games and Adolescent Behavioral Problems
Frontier in Psychology: The Association Between Video Gaming and Psychological Functioning
---
Tweet
Email
Recent Posts
link to Can you use icy hot while breastfeeding?

Can you use icy hot while breastfeeding?

Can you use icy hot while breastfeeding? Is it safe? Will it harm my baby?There is not a whole lot of research on this topic, but what is available suggests that it is probably okay to use icy.
..

Continue Reading

link to How does breastfeeding prevent SIDS?

How does breastfeeding prevent SIDS?

Hey sleep-deprived parents, did you know that breastfeeding can reduce your baby's risk of SIDS by up to 50% or more? No joke! Breastfeeding has some pretty amazing benefits.But there's more to...

Continue Reading
How long can children sit at the computer?
November 12, 2013
0+
News Service
Irina Balyberdina
Can I let my baby play at the computer?
There are a lot of opinions on this subject, and many are completely opposite.
Yes, now is the era of the computer, and without it, nowhere.
Yes, there are a lot of interesting educational computer games for the baby.
Yes, computer literacy lessons are mandatory in schools and development centers.
But kindergartens have already abandoned experimental computer lessons with children, and experts do not recommend allowing preschoolers to play computer games.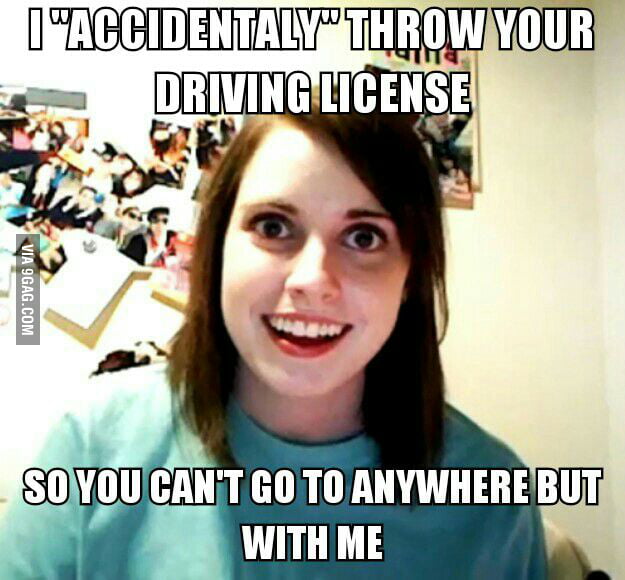 But what about a child if his mom and dad spend all their free time at the computer, and he watches this "interesting toy" from the cradle?
The baby firmly develops a desire to get into this interesting world of adults, to learn the same things that they can do. Therefore, his craving for the computer is natural.
What should we do as parents in this situation? Allow at your own peril and risk (because you really want the baby to be with the computer "on you") or forbid, risking creating unhealthy cravings in the child?
The main reason for the prohibition of computer games is the formation of gambling addiction. This is a mental disorder, a disease that is very difficult to treat, - shared child psychologist Oksana Lysikova. - And if the disease occurs at a very early age, then the cure is almost impossible. This controversial statement, however, is not a secret that during a computer game there is a so-called "replacement", when a person can confuse virtuality and reality. And for a little man with a fragile psyche, this is especially dangerous.
If your child began to get irritated, fall into hysterics and respond inadequately to turning off the computer (or depriving him of computer games) - all the signs of a gambling addiction are on the face.
Expert opinions differ:
On the one hand, there are approximate values ​​for different ages:
• Children 5-7 years old from 15 minutes to half an hour a day.
• 7-12 years - not exceeding an hour a day.
• Adolescents 12-16 years old - about 2 hours a day.
Other experts believe that the duration of continuous work on the computer for children of different ages should be as follows:
5 years - no more than 7 minutes;
6 years - 10 minutes;
7-9 years - 15 minutes;
10-12 years old - 20 minutes;
13-14 years old - 25 minutes;
15-16 years old - 30 minutes.
In addition, between classes, if they involve a longer stay of the child in front of the screen, it is necessary to take breaks of at least 10 minutes.

It seems that every parent today knows what the harm of the computer is. It often replaces communication with loved ones and other activities for children and leads to a number of complications - neurological and ophthalmological problems, radiation, which is present even in the most modern models and to which the child's body is especially susceptible.
A new type of disease has been identified in children who have been excessively fond of computer games from an early age - video game epilepsy syndrome. In addition to the physical ailments described above, such children develop negative character traits: suspicion, suspiciousness, hostile-aggressive attitude towards relatives, irascibility.
To make your child's stay at the computer the safest, you need to remember to observe the PC work mode, and also that parents today have a real opportunity to control their children's stay at the computer, thanks to special programs.
Psychologists often talk about the restrictions on children's stay at the computer or in front of the TV screen.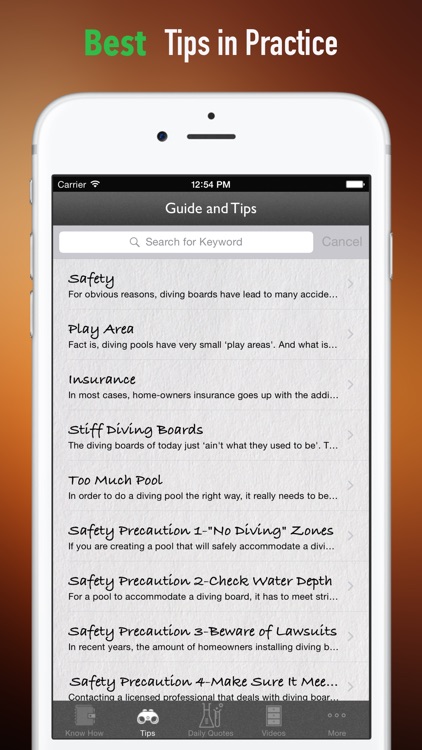 In their opinion, cartoons and computer games in the form and volume in which they are now presented to our children can not only suppress interest in contacts with other children, but also lead to a slowdown in the development of the child at a certain stage.
Children's passion for computers can also be reflected in the adult life of someone who was allowed to sit at the "computer" for a long time by their parents. These people may develop behavioral problems. They may be haunted by phobias, they will be non-contact and unable to solve life problems in real life, and not in a virtual one.
Another negative point that the psychologist noted is that such children may violate the boundaries of what is permitted. As an example, she cited some modern boys and girls aged 15-18, who in life, as if in a computer game, try to check everything on their own experience, expose themselves to various dangers.
And also, honestly, parents should admit to themselves that most often a computer is needed not by a child, but by mom and dad. And the presence of a child in front of the screen is nothing more than an opportunity for parents to relax and not deal with their own child for some time, - the psychologist is sure.
If you want to become the author of a column in a women's club, read instructions .
...
Kirov doctors saved a two-month-old baby with a rare disease 16:00
Collision with a road fence: a one-year-old baby was injured in an accident in the Kirov region 12:20
Why children should play the computer and what is the use of it
2 High school literature teacher Artem Novichenkov wrote a column for Afisha Daily in which he discusses why video games are almost more useful than books, and why let a child play as much as he wants (and even until late at night).
Artem Novichenkov
Literary critic, writer, lecturer at the Synchronization cultural platform, curator of the Book Pavilion at VDNKh; conducts continuing education courses for Foxford teachers.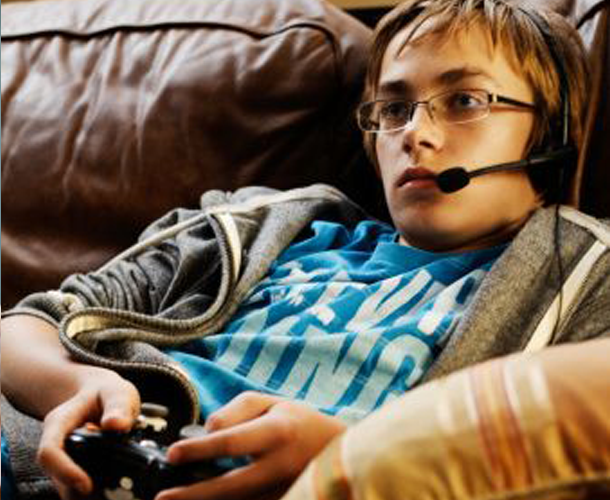 Author of a telegram channel about literature, hip-hop and the Talking Reed School.
"First the lessons - then the computer!" — How many times did I hear this phrase as a schoolboy? Of course, I didn't like doing lessons. And he loved to play Counter-Strike very much. And only ten years later, after graduating from university and becoming a teacher of literature, I realized how dangerous this phrase is and what needs to be done so that video games are not a stumbling block in relations between parents and children.
Mom, I'm a gamer
As a child, my main passion was sports simulators - NBA, NHL, FIFA. I not only played, but also commented on all the matches, held imaginary morning talk shows with the best players on the way to school, and interviewed the heroes of past matches in the evening. It was a whole world in which I often escaped school tyranny and family troubles. More than ten years later, I realized that this hobby predetermined my life. At an early age, I decided to go to study as a sports journalist and even entered the TV Department of the Faculty of Journalism, but later reconsidered my interests and preferred books to the TV camera.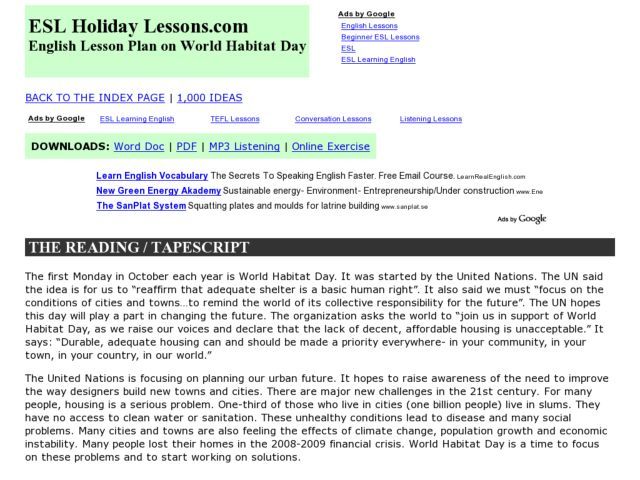 I got a computer later than my classmates, at the end of the 7th grade. His purchase was due to educational purposes (thanks to the school!). Then I got acquainted with the world of new games. In the 8th and 9th grades, my comrades and I did not stick out of the online shooter Counter-Strike: Source. And for me it was an important moment of socialization. Russian guys from Germany, Holland, the USA and other countries played with us over the network, some were much older than us, and all this time we talked, not only about tactics and headshots - we discussed teenage problems, shared experience. There were no forbidden topics, and there was something real in all this. It seemed to us that we would play "Kontra" after ten years, and twenty, already with our children.
The virtual choice situation allows the player to simulate a real choice. And bear conditional responsibility for it
But in high school, books appeared in my life and became deeply rooted in it. Several factors influenced this.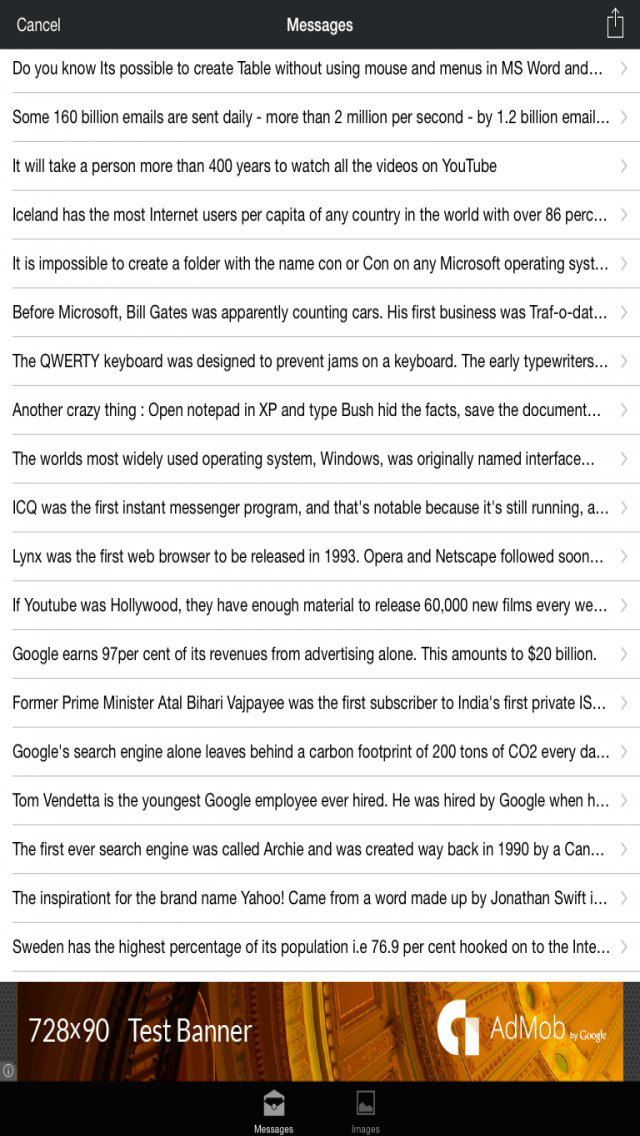 The teacher of literature was replaced, which gave us enough freedom, we could choose what to read, speak and write. And in the family I was never forced to read. By the age of sixteen, I had read little for myself, and from the school curriculum - only "Woe from Wit". However, during the 11th grade, I ate more than two hundred books and made up for lost time. But it was already my choice, not parents or teachers. Computer games faded into the background, I became interested in hip-hop, which harmoniously combined with literature. When I entered university, video games disappeared from my life for eight years.
Related details
Chicken or bomb? Test your skill in Counter-Strike
Chicken or Bomb? Test Your Skill in Counter-Strike
Having received my diploma, I went to work at school. Children periodically asked me: "Artem Nikolaevich, why don't you play video games?" I said that I was not interested, although with pleasure (and even with greed) I played FIFA or Counter-Strike at friends' houses.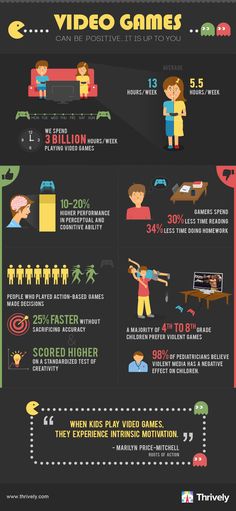 I convinced myself that I had outgrown the games. But the children convinced me otherwise. I listened with pleasure to their stories about the plots of The Witcher, The Last of Us and understood that a whole layer of modern culture was passing me by. Children generally force change. Thanks to them, I started watching series, including Game of Thrones, and got acquainted with Russian YouTube. The truth is simple: if you want to understand teenagers, speak their language - integrate, consume the same as they do. The integration process was completed this summer when I bought a PlayStation 4 and a TV (which I didn't have for several years). Video games have returned to my life, now they coexist in harmony with family life, work, books and creativity.
He would rather read books
Why is reading books good but playing video games bad? This stereotype has developed from premises that have different origins. The first is related to the fact that literature in Russia is the main art, and we are a literary-centric nation.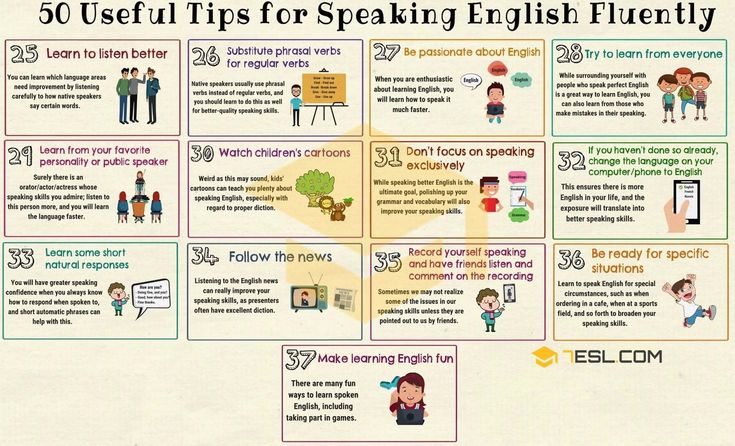 It is no coincidence that only literature is studied so deeply at school. Not cinema, painting or music, but literature. Video games in general in Russia are not usually considered as a direction in art. Although in other advanced countries, games are taken much more seriously. The second premise has to do with the notion that books are serious and games are primitive. In fact, the complexity of the plot, the depth of the characters, the philosophical overtones and the current issues of video games today will give odds to many books. And the variability in the presentation of the narrative that the video game format provides is simply impossible in a book or cinema. One of the main narrative advantages of video games is the ability to influence the plot and make difficult moral choices.
If a child reads books all day, it is as abnormal as if he plays computer all day
Reading a book, we do not choose anything. In the novel, with the exception of a few postmodern works, the fate of the characters is known and written in advance.
In many video games, the fate of the characters depends on your decisions, and sometimes you have to choose the lesser of two evils. Kill a dog or leave it to die in agony? Kill the rapist and murderer or spare? Support the revolutionary son or choose the side of the government and destroy him? And the consequences can be unpredictable. And the path, which, as it seemed, should lead to good, brings only death and disappointment. This virtual choice situation allows the player to simulate a real choice. And bear conditional responsibility for it. And it seems to me that for an average teenager who makes almost no decisions in his life, video games are an excellent simulator that can cover a variety of needs.
There is another side to the history of books and video games. If a child reads books all day, it is as abnormal as if he plays a computer all day. But in the first case, parents often prefer not to interpret it as a problem, but in the second they ring the bells, scaring the child with "gaming addiction" and going to the doctor, although the existence of this type of addiction is still in question.
In the case of both books and video games, teenage escapism is not cured by prohibition. Every problem has a reason. And if a child spends his whole life in the virtual space, then the reality does not suit him fundamentally, and this should be sorted out. A video game is an excellent mirror in which you can see your child. And you can not see it, just breaking it. But the reflection isn't going anywhere.
Details on the topic
"The problem is that I'm still not married": what it's like to play online all my life
"The problem is that I'm still not married": what it's like to play online all my life punish
Today, the world of video games is amazing. Video sequence, stories, characters, voice acting. It's really hard to break away from this. And every time I play a match in FIFA or an episode in Beyond: Two Souls, I make a choice. But we make choices all our lives. In adolescence, most often it is done for us - parents and teachers.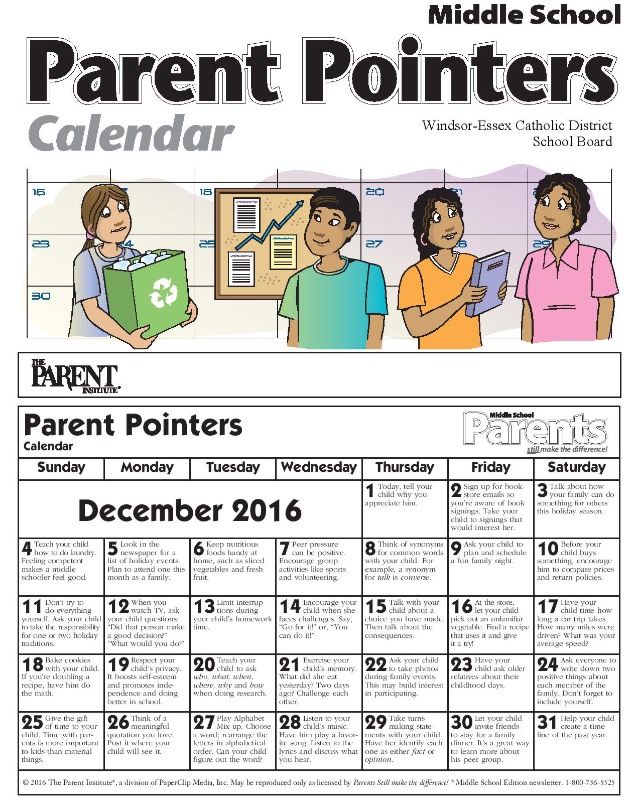 And parents usually also set priorities. But in fact, the condition "first the lessons, and then the computer" does more harm than good. Firstly, the parent decides for the teenager, depriving him of the right to choose, and hence the responsibility for this choice. Secondly, this condition builds a hierarchy in which lessons/reading/help around the house are punishment, and games are rewards. It is unlikely that a parent pursues such a result, but in fact it turns out exactly like this: after each such condition, the motivation to study / read / help falls, and the reward becomes more and more desirable.
So what to do? Leave him alone? Let him lose his whole life? No, a child needs a parent. And wants to be interesting to the parent. You can ask what he is playing. How does he play? Who does he sympathize with? What emotions does it experience? Why is this important to him? What exactly does not let him go? You can talk about it or you can just watch the game. And if you are interested, then participate, but you should not imitate interest.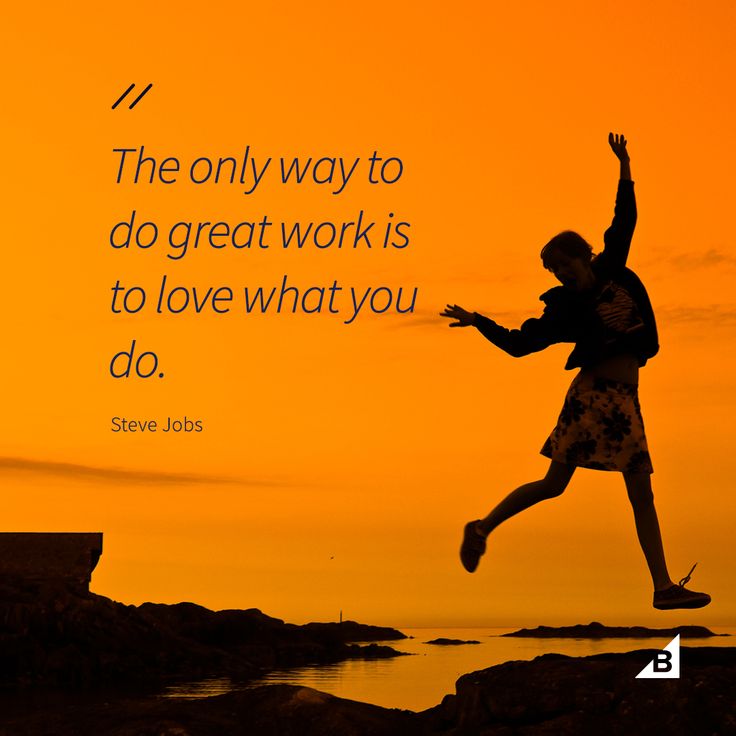 Fake is the worst. The game may not be interesting, but the child is interesting. And a game console can help to understand it. This is another tool with which you can learn something about the child or build a dialogue. The mistake of most parents who buy a prefix is ​​that they buy it for their child and do not look in its direction themselves. And many use the prefix as a tool of manipulation or as a remedy for boredom. Meanwhile, consoles have games for the whole family. In the end, if a child prefers playing consoles rather than family gatherings, then the latter are losing in the competitive struggle, and it's time to change something. A teenager is more interested in destroying zombies or solving quests than discussing the news of your life.
If he chooses to do it his own way, the next day he will be responsible for his choice and the parent cannot respond to the challenges that the teen faces. Unlike previous generations, the current authority needs to be earned, and this requires making efforts.
And more and more often, a parent is inferior to a game console or YouTube in the struggle for the attention of a child. Or the parent doesn't fight at all, because it's easier - it's always hard to change.
If there are good relations in the family, but the teenager still flirts until night, forgets about promises and forces mom and dad to break loose, the parent is left with nothing but information. Let the child choose. "If you go to bed late, it will be hard to get up to school, you will be overwhelmed in class, you will go to training tired," this is what should be conveyed to the child. If he chooses to do it his own way, the next day he will be responsible for his choice. And for the second, third time, he will lie down on time. But already by myself. Checked on personal experience, because this is how my mother informed me when I stayed up until night. Usually a teenager clearly understands what he is wrong about, he is tormented by his conscience for every broken promise and petty lie.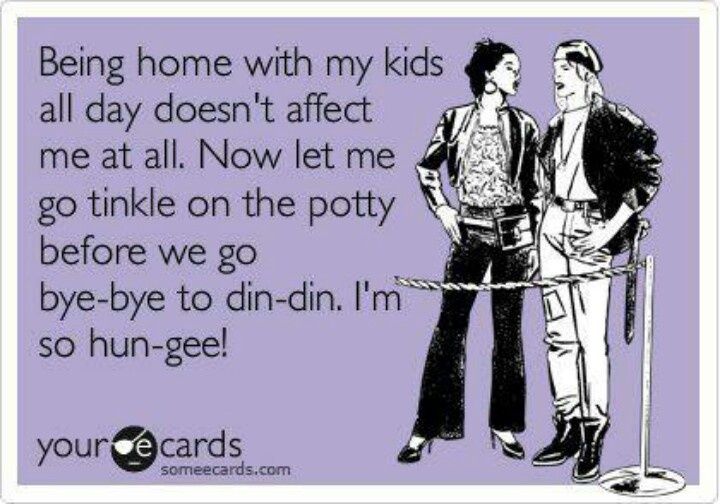 He suffers, of course, only if he respects his parents. In addition, the prospect of sleep seems boring to a teenager and, of course, loses to an extra half hour of traveling through a fantasy world. You need to understand that children play games because these are their games, their choice, not imposed by elders or school.
Details on the topic
Freedom, protest, awareness: how modern teenagers live
Freedom, protest, awareness: how modern teenagers live on prefixes, he liked to repeat the expression to me: "Time for business is an hour of fun, Temushka." I first heard it in the moralizing Soviet film "The Tale of Lost Time", where lazy children turn into old men and try to get everything back. From childhood, I was indignant: why is there only an hour of rest, and so much work? But grandfather, having plowed for thirty years at the plant, knew what he was talking about. His generation was not accustomed to rest at all. In the Soviet Union, people had a rather utilitarian attitude.