Things to do with a 1 month old baby
20 Ways to Play with Your Newborn & 0-3 Month Old
by Ann McKitrick
Congratulations! Whether you have already welcomed your newest family member, or are still gearing up for the big day, you may be wondering about how to play with your newborn.
Play is a critical element to healthy childhood development and how kids experience playtime changes as they grow! Your baby's short wake time and limited abilities (vision, motor control, communication, etc.) can make it challenging to create engaging play experiences at this age.
Luckily, we've got you covered with 20 different ways to play with your newborn!
1. Cycle Time
Strengthen your baby's abdominal muscles and increase his body awareness by gently moving his legs in a cycling motion. This activity also introduces the idea of alternating motion (one leg, then the other), which he'll need to understand in order to crawl and walk.
2.
Mesmerizing Mobiles
Encourage visual tracking development by offering mobiles to your baby for gazing. Some great spots for mobiles are over a changing table and in a common hang out space where your family spends time. We hung a mobile in our living room for our baby to enjoy.
Change out the mobile every few weeks to keep your baby interested. This doesn't have to be a solo activity. Lay down beside your baby and share in the activity!
3. Balancing Act
Develop your baby's balance and strengthen her neck muscles by securely holding her on top of a large beach ball or yoga ball. Gently roll your baby back and forth and talk to your baby about what she's experiencing.
What makes babies laugh?
4. Imitation 
Flatter your baby by imitating her sounds and expressions. It communicates to your baby that she matters, that you are paying attention to her, and models the communication process.
5.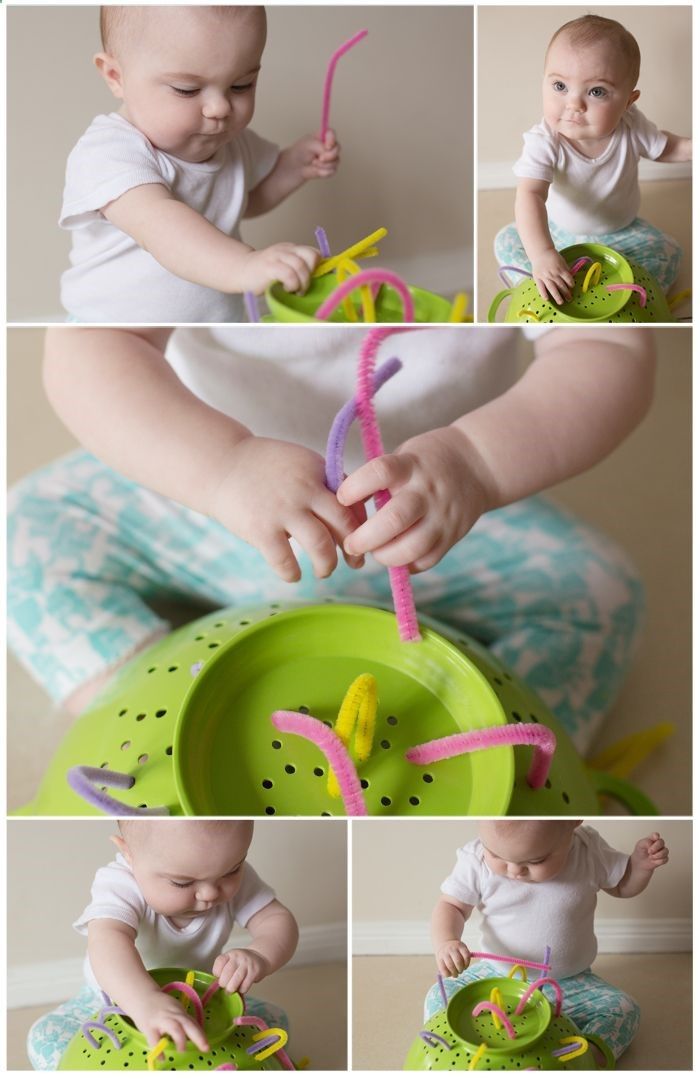 Wonderful Wearing 
With an infant's need for physical contact and rhythmic motion, wearing your baby is the perfect way to meet these needs. There are all sorts of baby carriers out there, so take your pick and strap on your little one.
6. Marvelous Mirrors
Mirror play is a wonderful activity for babies, even the littlest ones. Prop a mirror near your baby's face during tummy time or hold your baby in front of a mirror. She will love marveling at her beautiful face (and yours!).
7. Swing Together 
Like the airplane game, swinging also provides good vestibular input for your baby. You can hold your baby and gently sway together on a hammock or swing. I found it very comfortable to wear my baby in a carrier and swing at the playground together.
Going on vacation soon? Check out our guide to traveling with a baby!
8. Black and White
A newborn's vision is not fully developed when they are born.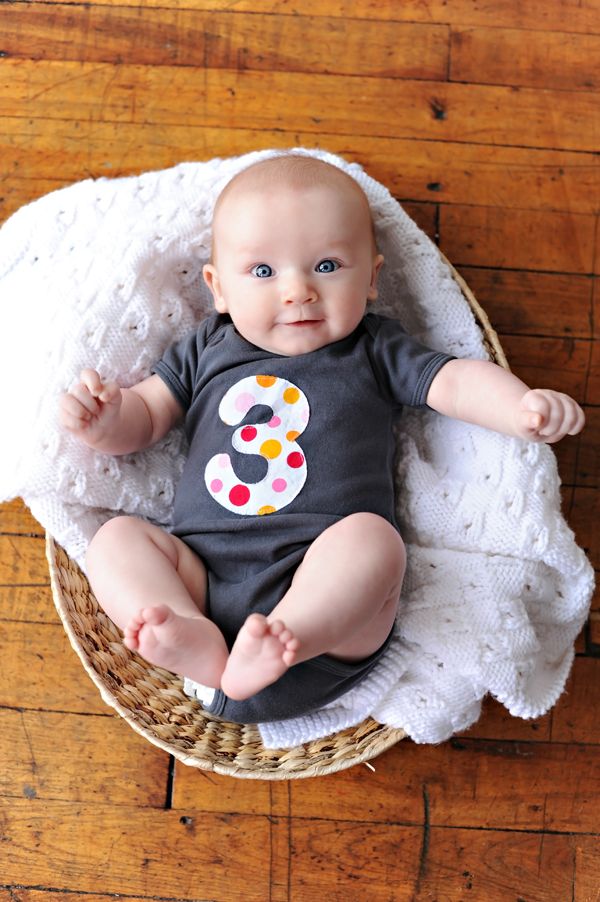 They can most easily see high-contrast images, such as bold black and white patterns.
Print off or make your own high-contrast pictures and hang them where your baby can easily see them. Some good places are where your baby does tummy time and on the changing table. Look at and talk about these pictures as you play with your newborn.
9. Massage 
You can help your baby's circulatory and digestive system develop by massaging your baby with gentle pressure and motion. Choose a time when both you and your baby are relaxed to do this activity.
Use baby lotion or unscented, natural, edible oil (like grapeseed, almond, or olive oil) to massage your baby.
10. Explore Textures
Feeling different textures is an easy sensory activity you can do with even the littlest babies. You can gently run your baby's hands over a variety of textures or offer her pieces.
Some ideas are scarves, baskets, pillows, and clothes. Take a quick look around the room and I'm sure you'll see all kinds of textures to offer your child.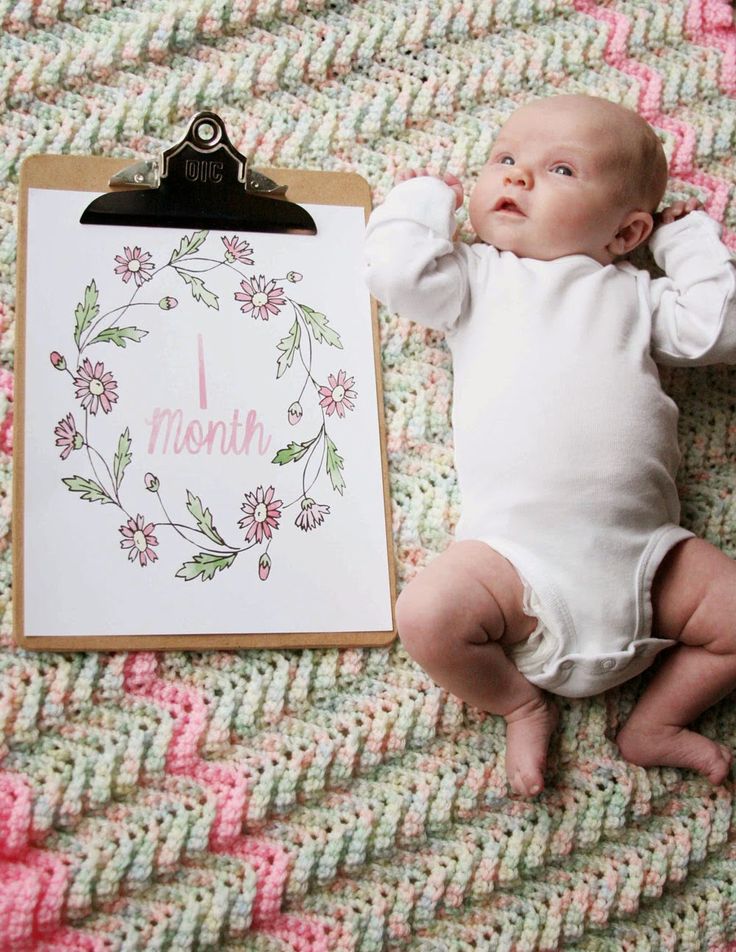 11. Be a Bookworm
Reading with your child is one of the best gifts you can give them. Even the littlest babies are learning when you read to them. Plus, your baby will enjoy the snuggles and the sound of your voice.
12. Airplane Ride 
Give your baby a new perspective on life (and some vestibular input) by holding your baby face down using your arm across his tummy to support him.
This position can be helpful for gassy babies, but un-gassy babies will enjoy it too! Gently sway your baby side to side. You can even make airplane noises if you want.
13. Pleasant Conversation
Talking is teaching. One of the most essential aspects of language development is talking, and it starts from Day 1 (some would even argue it starts in the womb). Talk to your baby often throughout the day.
Is parenting not what you expected? Parenting expectations vs. reality
14. Shall We Dance? 
Dancing is a delightful way to play with your newborn and bond with your child while offering the physical contact and swaying motion your baby loves.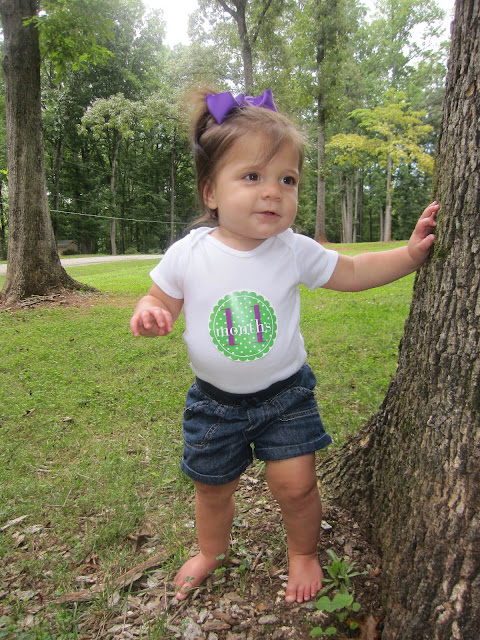 Put on some groovy beats and dance the night away (on second thought, maybe just stick to the daytime).
15. Light Play
Young babies are interested in moving objects and light and dark patterns. Capture your baby's interests by playing with a flashlight in a darkened room. Shine the light on different objects and cast shadows too. Your baby will be fascinated.
16. Stop and Smell the Roses
Babies are born with a heightened sense of smell. In fact, babies can recognize the smell of their mothers immediately after birth.
Stimulate your baby's senses by passing pleasant scents (like flowers, citrus fruits, and vanilla) beneath your baby's nose. She won't be able to voluntarily sniff yet, but she'll enjoy noticing the new smells.
17. Baby Sit-Ups
Strengthen your baby's neck muscles by doing an infant version of this adult exercise. Lay your baby on a blanket and sit at her feet facing her.
Securely grasp the top corners of the blanket near her head and gently bring her towards you.
Gently lay her back down. Repeat this several times until your baby shows you she's tired by squirming or looking away.
18. Eye Contact
Take time to make meaningful eye contact with your baby. Eye contact helps foster attachment and teaches the nuances of nonverbal communication.
19. Stretch Out
After being in fetal position for so many months, newborns are quite curled up. Gently stretch your baby's arms and legs one at a time. This helps develop body awareness and stretches their muscles. Of course, if your baby doesn't enjoy the stretches, stop immediately.
20. Familiar Music
Research suggests that newborns are able to recognize music they heard regularly in the womb. If your baby had any regular sounds he was exposed to in the womb, play those sounds.
If your baby didn't hear any music consistently enough to recognize it in the womb, choose a few songs to start playing or singing for your baby now.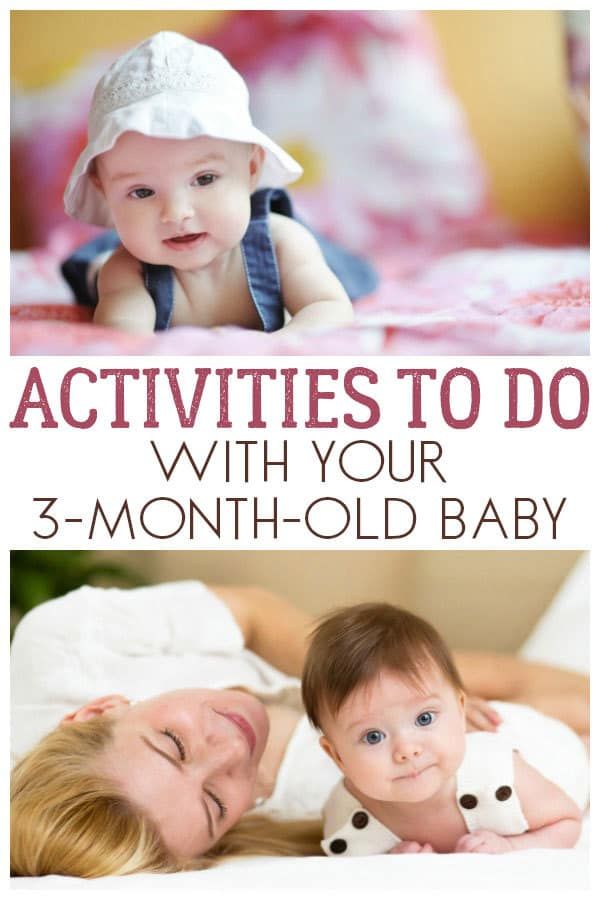 Familiar music will stimulate your baby's mind and can help soothe them.
Pin this blog post for later!
Want more ideas for how to play with your newborn? Check out Parenting in the First 3 Years.
Wondering what to do when baby wants to cry instead of play? We've got all the reasons newborn babies cry!
Your baby will be older soon. Make sure you visit our posts on play ideas for 3-6 month olds and 6-9 month olds and pin them for later!
Simple activities to do with your 1-month-old baby at home
4326 shares
Congratulations! You've gotten past the initial newborn stage and now have a 1-month-old. Whether you realize it or not, this is a big step in the baby world! Your little one is starting to really experience the world around him or her, and there will be a lot of new milestones that they are going to hit soon. You're probably wondering what you can do to help your little one and his or her development and interact with your little bundle as they grow this month.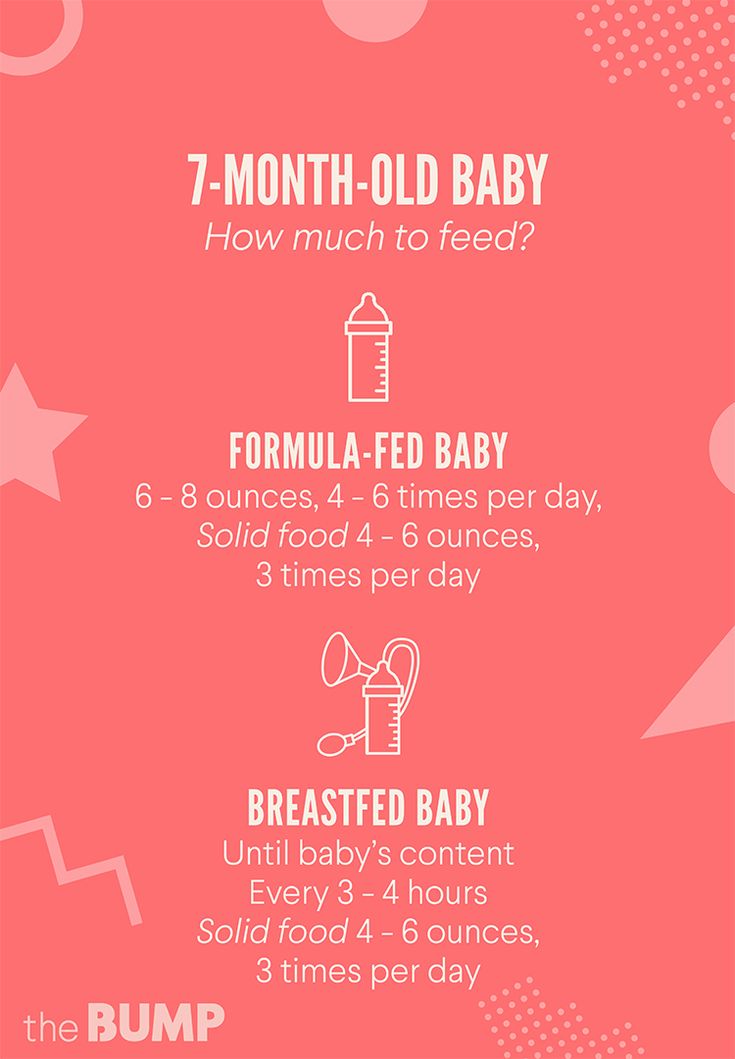 So here are some fun suggestions of things to do with your 1-month-old.
Looking for ideas and simple activities to do month by month for your baby? Then check out our Baby Activity Ideas from Birth to 12 months.
What You'll Find on This Page
Activities for your 1-month-old
Please remember that not all babies develop at the same rate when a milestone is mentioned as being achieved in a month this the average age that a baby achieves this milestone or stage of development. If at any time you are concerned seek professional advice. These activities and ideas are inspiration for things to do with your baby. Mix in some of the ideas for activities with your newborn and towards the end of the month try some of our activities for 2-month-olds.
Toys
We have included affiliate links to some of the products and resources as an associate we may earn from qualifying purchases.
I know they seem too little to enjoy all those toys you got at your baby shower, but your one-month-old is actually ready for some play time!
Stick to toys like rattles and brackets that make jingling noises.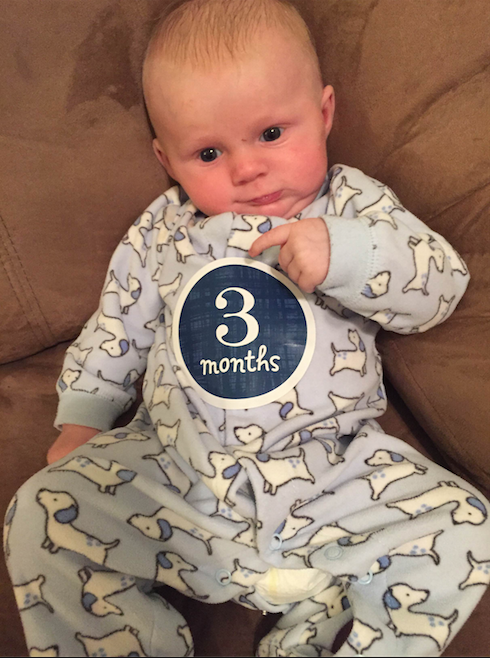 Your baby will be intrigued when they shake these objects, and they will start to learn about different sounds. These kinds of toys help them to discover their hands which is is an important developmental milestone.
Your baby will be moving their hands and legs around a lot this month as they discover them so wrist and feet rattles are a great idea they make a noise.
When your baby discovers their hands, they'll start to understand how to pick things up and move them around. Of course, they aren't quite to that point yet, but giving them these kinds of toys will help them in the future! Now would also be a great time to invest in a baby play mat!
Music
Remember all the time you listened to music when pregnant and you could pick out the songs that your baby liked the most as they got more active and danced away in your belly!
So have you turned on your favourite jams and rocked out with your baby?
Studies show, dancing with and singing to the baby can help them greatly when they are developing.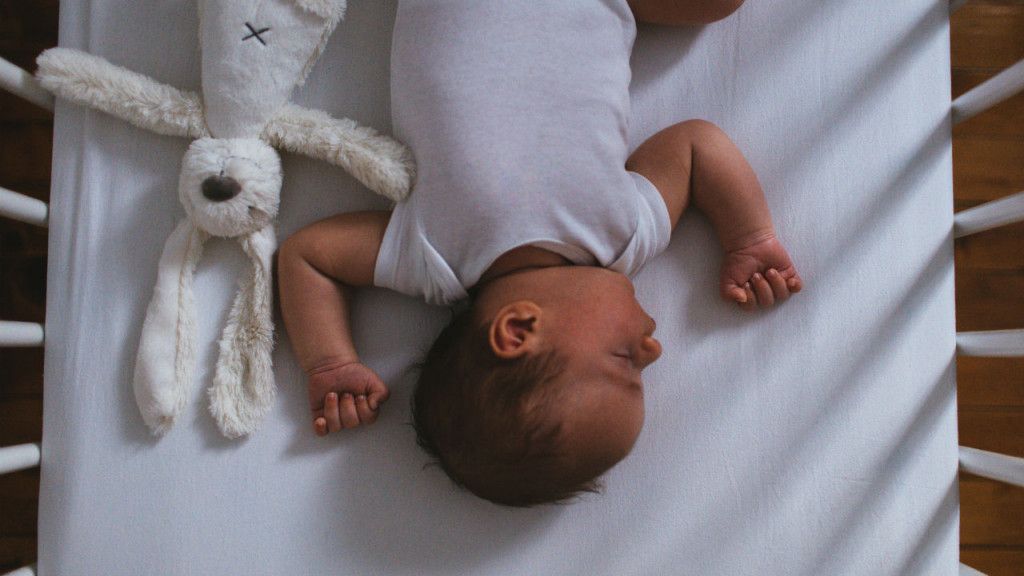 Classical music is a great way to stimulate your baby's brain and also calm them down. As is singing some classic Lullabies that you'll soon discover will become part of your new babies bedtime routines.
Pick up your sweet little one, dance around the room, and let some of that new parent stress out. Your baby will benefit from your dance party, and you'll feel a lot better afterwards.
Mirror
Hold your baby in front of the mirror, so they start to understand face recognition.

Ask them questions like, "Do you see mommy?" and "Where's the baby?".

Baby Boy via Shutterstock

While they are still too little to understand you, seeing themselves will start a process in their little brains that will help them understand facial expressions.

Make silly faces at them and see how they react. Babies love seeing people's faces. And this is especially true when the face looks a little silly!

Baby Faces is a wonderful book that you and your baby can enjoy together.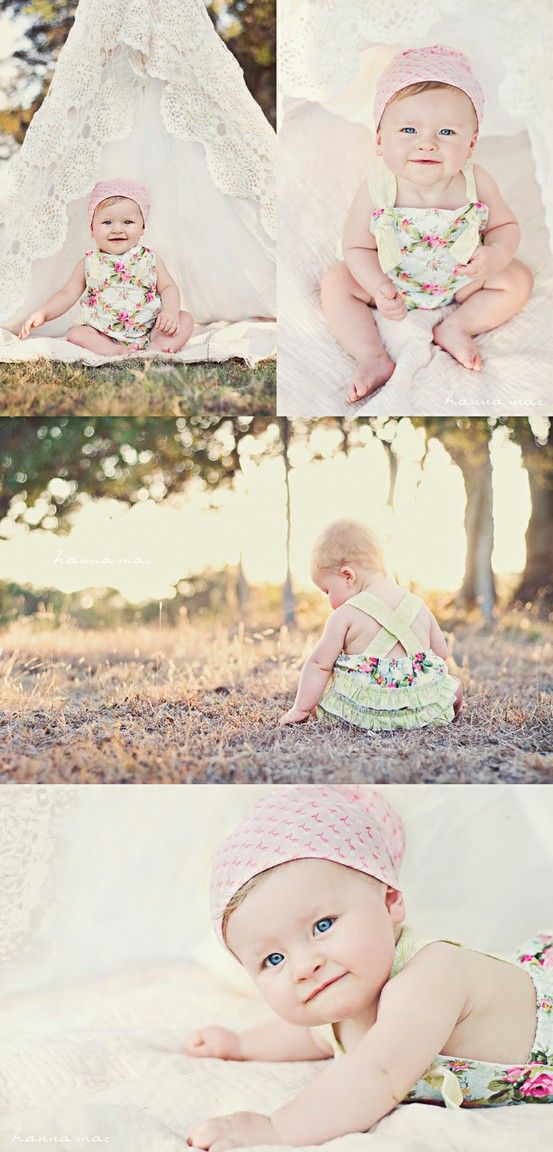 They will like seeing the different faces and as you read together over the months to come you can talk more and more about the emotions and activities they are doing to help develop their language skills.
Textures
Grab some different textures from around your house. Some items you may look for are towels, different fabrics of shirts, bumpy balls, and soft flower petals. Rub your babies hands and feet over these different textures to help them experience all the different types of things they can touch.

One Month Old Baby Girl in Fluffy Blanket via Shutterstock

Your baby will enjoy the different sensations, and you'll feel good knowing you're helping them developmentally.

There are a lot of different things that you can do to help your baby grow and learn. Experiment with the list above and continue these things until they hit their second month (or even beyond that if you feel so inclined). You're sure to teach them a lot of things that will ultimately help them in the future! Best of luck to you in your baby adventure!
More Ideas for Activities to do with your Baby
Our selection of favourite Black and White Board Books are great to read together with your baby this month.
Make changing time a time that you and your baby can interact with this changing mat song and stretch activity.
Help your little one relax and drift off to sleep as you establish a bedtime routine with these Classic Lullabies.
As they will likely be spending more time awake this month why not introduce some of these fun Classic Nursery Rhymes – don't worry if you don't know the words the full lyrics are included.
Author
Cerys Parker
Cerys is a marine biologist, environmental educator, teacher, mum, and home educator from the UK. She loves getting creative, whether it is with simple and easy crafts and ideas, activities to make learning fun, or delicious recipes that you and your kids can cook together you'll find them all shared here on Rainy Day Mum.
4326 shares
Games for children 1-2 months old
More on the topic:
Baby 6 to 7 months old, what to do with him
Baby 5 to 6 months, what to do with him
Baby 4 to 5 months.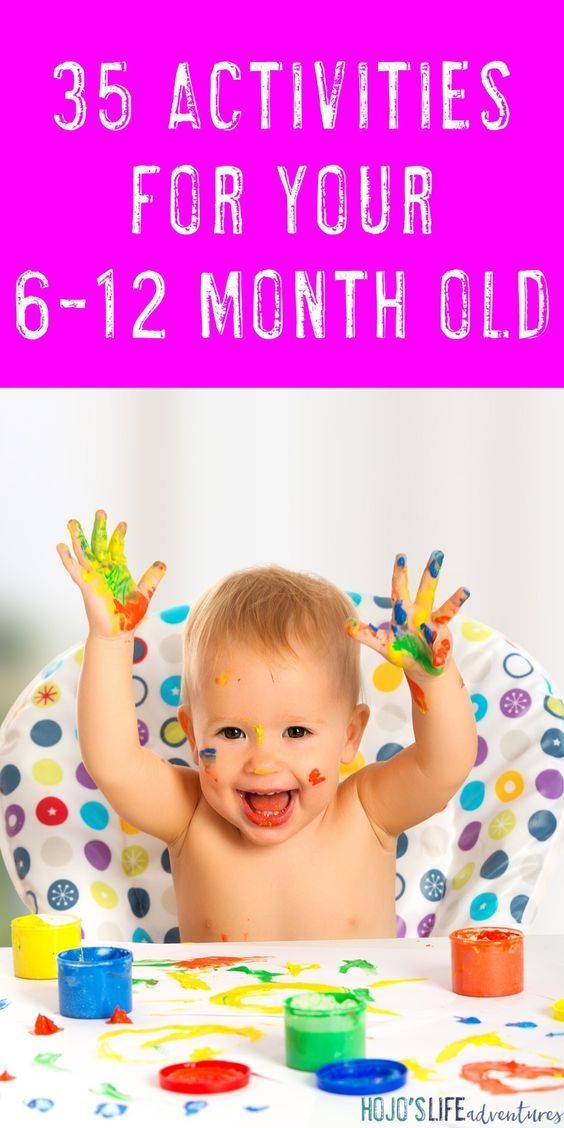 What to do with him
Child from 3 to 4 months. What to do with him
Infant from 2 to 3 months. What to do with it
Educational games for babies 1-2 months stimulate the senses and expand the baby's perception of the outside world (voices, smells, movement). During the 2nd month of life, the reaction of the child to the behavior of adults becomes more distinct. The baby improves coordination of movements, vision and hearing. Lying on his stomach, he can move his head from side to side. But remember to support your baby's head when you take him out of the crib or carry him in your arms. The kid is able to track the movement of the toy at a distance of 20-30 cm. The child is interested in new non-speech and speech sounds. He reacts differently to them: loud ones frighten him, and calm, quiet music calms him down.
The baby sleeps less, responds better to sounds and bright light, feels good touches on the body, more actively shows by his behavior that he is uncomfortable.
During this period, you will be able to determine (if you are attentive to the child's signals) when the baby feels good and when it's bad, why he screams (from pain, hunger, or to attract attention), how best to hold and carry him in your arms, how calm him down, how to feed and put him to bed,
By observing the behavior and reactions of the child, you can cope with the difficulties that will arise in the first months.
You can already begin to decide what toys a child needs up to a year. At 1-2 months, show your baby sounding and luminous toys, as well as toys made of different materials (plastic, wood, rubber, rag, etc.). Talk to the child, sing songs to him, dance with him, gently rocking. All this develops hearing, vision, tactile sensitivity. However, too intense communication and continuous stimulation with sounding and luminous toys can tire the child - he will begin to act up or cry. In this case, let the baby rest. And if the baby is crying, take him in your arms, gently shake him and, when the baby calms down, put him in the crib.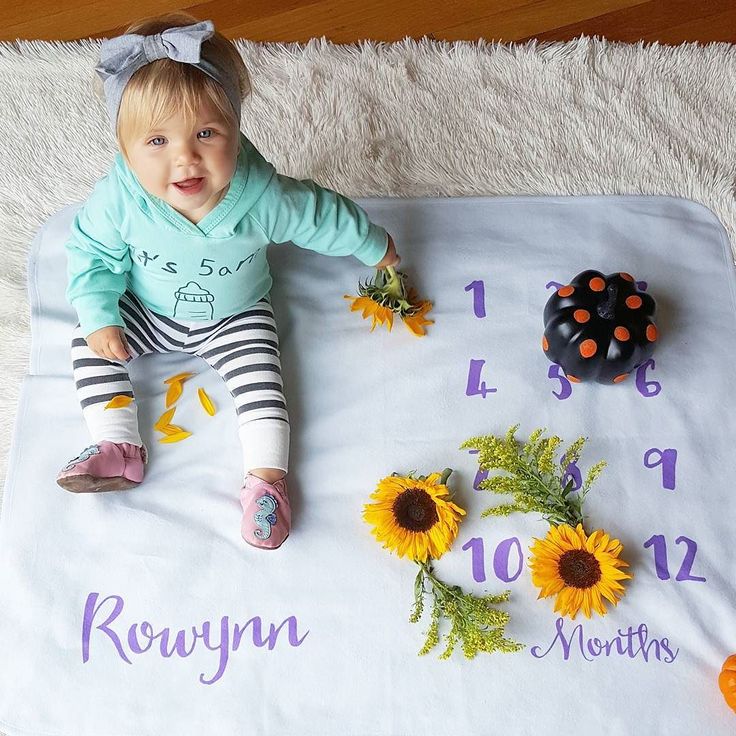 Remember that you can communicate and engage with your child at any time when he is awake and feels good.
Talk to your baby whenever he sees you and when you approach him Talk about the baby, about your feelings for him, about what you will do now. Change your intonation, speak softly and loudly. This will help the child to further understand the situation and respond appropriately to it.
During feeding, the baby should see your face (make brighter lips, eyebrows) to observe the change in facial expressions.
If you are bottle feeding, put a striped bottle cap (preferably black and white) on the bottle. The strips attract attention and stimulate vision.
Wear perfume or toilet water even when you are at home. The baby will learn about your approach to him or removal by smell.
When dressing and undressing the child, touch his body lightly at first, then more intensely. By naming the parts of the body that you touch, you help your baby recognize his body.
Blow on the arms, tummy, face of the child: at first lightly and gently, then more intensively. This develops tactile sensitivity, while at the same time the baby continues to recognize his body.
Place a terry towel on the bottom of the tub while bathing. Wash the baby first with your hand, and then with a soft terry cloth.
Play hide-and-seek with your baby when you dress him after bathing: cover your face with your hand or the edge of the diaper, then open and say: "Cuckoo."
During wakefulness, change the position of the child, laying him on his stomach, on his side, on his back.
When the baby is awake, you can do special exercises to develop hearing, vision, smell, tactile sensitivity.
It is necessary to introduce the child to different sounds. You can wear a bracelet with bells or a bell on the leg or handle. By moving the legs and arms, the baby will hear sounds.
While holding the baby in your arms, recite short rhythmic verses and move around the room. In this way, you will introduce the child to the rhythm and pace of speech.
Talk to your baby when you enter the room where his crib is. As you approach, he will hear speech from different distances.
Continue to introduce the child to the new sensations of touching the body with different materials. Stroke the baby's arms and legs with scraps of various fabrics (satin, silk, velveteen, flannel, etc.) or put them under bare legs for a short time.
Sweep a soft sponge or brush over baby's bare legs and arms. He will begin to actively move them and experience new sensations from soft touches.
By introducing a child to smells, you develop his sense of smell. Bring to the baby's nose, for example, vanilla or mint eau de toilette and let him smell it.
Hang the toy with a rubber band in the child's field of vision. Stretch the elastic occasionally so that the toy "jumps" up and down. Over time, the baby will learn to follow the toy with his eyes and grab it. For these purposes, a soft rattle-pendant is also perfect: the child pulls it towards himself, lets go - and the toy vibrates funny.
Move toys suspended above the crib periodically to the right and left of the center. The kid will learn to track the direction of movement.
Make a cardboard face and show it to the child at a distance of 20-25 cm from his face. Move the face to the right and left so that the baby follows its movement with his eyes. At this age, children are very fond of looking at a human face, even at its schematic representation.
To form your child's first ideas about the surrounding reality and enjoy the magical moments of communication, play with him as early as 1-2 months!
Infant 2 to 3 months old. What to do with him
By the end of the 3rd month, the child's behavior changes depending on the state of the environment. He listens intently to new sounds, carefully examines the room.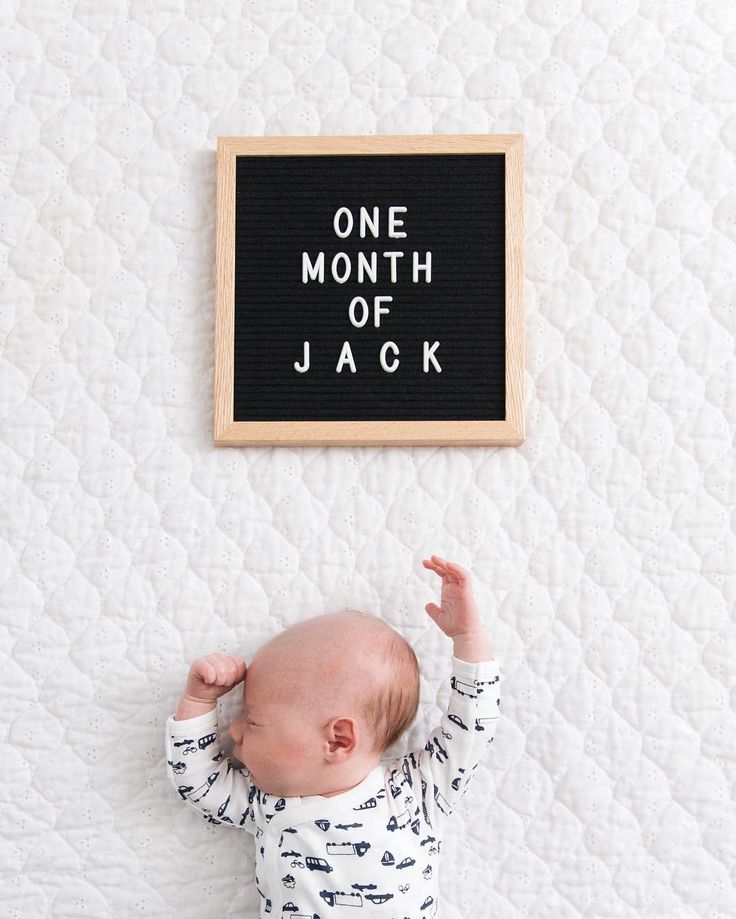 Now the baby can open his fists and feel the toys with his palm, he notices the difference between hard and soft.
By interacting with your baby while feeding, bathing, dressing and getting ready for bed, you continue to educate and acquaint him with the world around him.
Things to do with your baby
While feeding, bathing, dressing and getting ready for bed, listen to the sounds your baby makes and try to imitate him. Remember to look at the child's face and pause while doing this. Soon it will turn into a kind of dialogue and will bring pleasure to you and your baby.
Continue to sing melodic songs and tell rhythmic rhymes (lullabies, poems by A. Barto, etc.).
After bathing, bring the child to the mirror and draw his attention to the reflection. Touch the baby's body parts and name them.
From time to time, when you are changing your baby, lay your baby out on a colored blanket or patchwork rug. It is useful for developing tactile sensitivity and visual attention.

Hang a balloon, silver or colored foil over the dressing table. They will make the environment more attractive and interesting. First, the baby will examine them, and then try to reach them.
While awake, it is good to rock a child on a big ball (in a rocking chair or hammock), since such rocking develops the vestibular apparatus. Carefully lay the baby on his stomach on the ball and, holding him by the sides, gently roll the ball back and forth. You can conduct daily special exercises with your baby to develop hearing, vision, smell, and tactile sensitivity. We advise you to use not only factory-made toys, but also home-made ones (any jars, plastic bottles and bottles filled with cereals or small toys).
To stimulate vision, it is useful to put a black and white striped mitten on the child's hand (you can tie a striped piece of fabric), and the same socks on the feet. Moving their arms and legs, the baby will examine them, learn to coordinate their movements.
Hang a spinning mobile with colorful toys above the crib. The kid will consider them, try to reach out and grab them. Toys should be changed periodically to keep the child interested and stimulated to explore.
Lift the baby up and down, turn in different directions. Be sure to comment on your actions: "Up - down, forward - back." Such exercises develop the vestibular apparatus and enable the child to look at objects from different angles.
Teach your baby to locate the source of a sound and match the sound to the toy or object that makes it. To do this, use rattles or any sounding toys and extract sound at different distances and in different directions (far and close, front and back, above and below).
Stick one or two pictures on the inside of a clear plastic bag, inflate and tie. Show the bag to your child and give it to your hand. He will be interested in the feeling of touching the package, and the pictures will attract attention. Performing such exercises will be beneficial in the future when the child looks at the pictures in the book.