Stubborn child how to deal
How to Cope with a Stubborn Toddler
"Kids this age are undergoing so many developmental changes that make them act this way, and it doesn't mean that there's anything wrong with them or your parenting skills," Dr. Raches explains.
Christine Raches, PsyD, a clinical psychologist and board certified behavior analyst with Indiana University Health, explains why kids this age are so willful and what parents can do to limit power struggles.
As every parent knows, the toddler years can test the patience and resolve of even the toughest among us. As kids near their second birthday, it starts to seem like every question you ask or request you make of them gets a loud "no"—it's their way or the highway. But what seems like stubbornness and defiance is actually completely normal behavior.
"Kids this age are undergoing so many developmental changes that make them act this way, and it doesn't mean that there's anything wrong with them or your parenting skills," Dr.
Raches explains.
For starters, your toddler now realizes that he's his own person, and he's excited to experiment with his newfound independence. "What seems like defiance is actually just your child exerting his autonomy and trying to figure out what he can and can't do," Dr. Raches says. This isn't a bad thing—kids learn through cause and effect and by trial and error—but the ensuing power struggles can be frustrating. Complicating matters is that kids this age are naturally curious about the world and want to explore; however, they don't realize that they lack the physical and cognitive skills to do everything they desire. So when you have to say no to something your child wants to do, there's a good chance he'll resist.
How can you preserve your authority (and sanity) without stifling your child's independence? Dr. Raches offers these tips:
Pick your battles. If your child tries to defy you in a fairly trivial situation, it can be helpful to let her do what she wants.
"If she insists on getting dressed herself, you might let her do so on the weekend when you have time to spare," Dr. Raches suggests. This way, your child feels like she has some of the control she craves. Offering choices—say, green beans or peas with dinner—can also help satisfy her need to make her own decisions. Don't offer more than two options, however; any more than that will overwhelm her.
Avoid saying "no" too often. All kids need to hear the word "no," but if you use it constantly, your child may start tuning it out or becoming even more defiant. "Rather than saying 'No running,' for example, you could say 'I need you to walk,' which is a more positive interaction," Dr. Raches says. Look for opportunities to praise your child for good behavior as well so it doesn't feel like he's always being disciplined or punished.
Know your child's triggers. If she always fights you when she has to get in her car seat, for example, you can be prepared with a distraction or a way to make the situation fun.
"Explain that once she's buckled in her seat, she can have her tablet or a book, or you'll play music she likes," Dr. Raches suggests. But if your child still resists, don't keep negotiating (especially in a non-negotiable situation like this one.) "Simply say, 'We're not going to do anything until you get in your car seat,'" she says.
Don't give in. It's tempting to cave to your child's demands when he's screaming (especially if he's having a meltdown in public), but it's crucial to stand your ground. "Once you give in, your child learns that a tantrum will eventually get him what he wants," Dr. Raches says. If you're in public, take your child to an area where he won't disturb others and wait until he calms down, or cut your losses and leave.
-- By Jessica Brown
Ten Ways To Deal With A Stubborn Child
Overcome the challenges of parenting a self-willed child with these effective measures.
Research-backed
MomJunction believes in providing reliable, research-backed information to you.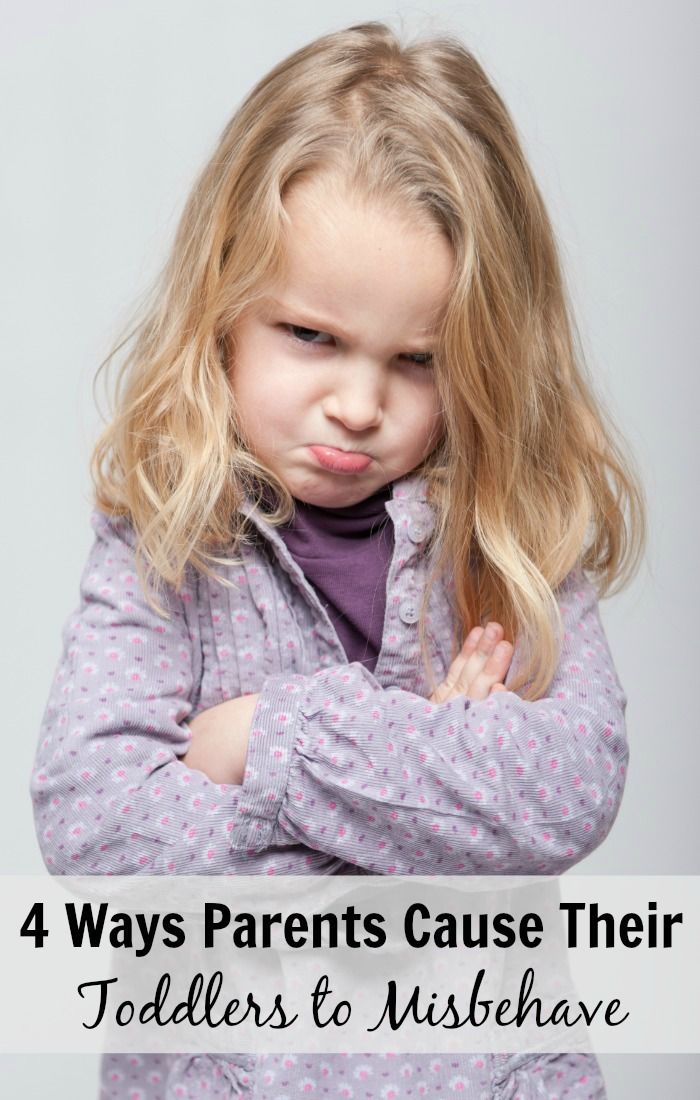 As per our strong editorial policy requirements, we base our health articles on references (citations) taken from authority sites, international journals, and research studies. However, if you find any incongruencies, feel free to write to us.
Image: Shutterstock
Parents of children often struggle with childhood tantrums and attitudes. So if you are one of them, we will help you understand how to deal with a stubborn child.
Stubbornness in children is natural, but this does not make the parent's difficulties any less. Chores as simple as going to sleep, taking a bath, or eating can take a lot of convincing, ultimately leading to an argument. Dealing with this every day can be taxing. Therefore, it is essential to acquaint the child with the consequences of such behavior. You also need to appreciate their hard work and good behavior to get them to listen to you.
This post will help you with some tips to deal with a stubborn child.
Characteristics Of A Stubborn Child
Image: Shutterstock
Not every child that exercises free will is stubborn.
It is important to fathom if your child is stubborn or determined before taking any strong action. Strong-willed children can be highly intelligent and creative. They ask a lot of questions, which may come across as rebellion. They have opinions and are "doers". On the other hand, stubborn children stick to their opinion and would not be ready to listen to what you have to say.
Here are a few other characteristics that stubborn children may display
They have a strong need to be acknowledged and heard. So they may seek your attention often.
They could be fiercely independent.
They are committed and bent on doing what they like.
All children throw tantrums, but stubborn ones may do so more often.
They have strong leadership qualities – they can be "bossy" at times.
They like to do things at their pace.
Related: 11 Tips To Make Your Teen Independent And Yet Keep Close To You
Managing a stubborn child may be difficult, but it is not all bad.
Stubborn Child Psychology: Understanding Stubborn Children
If determination is one of your strong suits, you'd love to see that in your children as well. But the tricky part is to know the difference between determination and stubbornness. So how do you tell one from the other?
The dictionary meaning of determination is 'firmness of purpose'.
Stubbornness is defined as having an unwavering determination to do something or act in a particular way. Simply put, it is refusing to change one's thoughts, behaviors, or actions regardless of the external pressure to do otherwise.
Stubbornness in children can be genetic or an acquired behavior due to environmental influences (1).
Related: How Does The Environment Influence A Child's Growth And Development?
Dealing with stubborn children might require extra patience and effort, as you would need to observe and understand your child's behavior pattern carefully. Next, we will give you a few tips that might help in dealing with stubborn children.
Tips That Might Help To Deal With Stubborn Children
You may have a stubborn toddler who refuses to stay in their crib or brushes aside their cereal spoon every time you try to feed them. Or you may have a bullheaded six-year-old who insists on wearing the same clothes every day and stomps their foot to defy every rule or instruction you give them. Here are a few tips that could come in handy while dealing with the stubborn nature of your child.
1. Try to listen
Image: Shutterstock
Communication is a two-way street. If you want your child to listen to you, you have to be willing to listen to them first. Stubborn children may have strong opinions and tend to argue.
They may become defiant if they feel that they aren't being heard. Most of the time, when your child insists on doing or not doing something, listening to them and having an open conversation about what's bothering them can do the trick. For example, if your child is throwing a tantrum to finish lunch, then do not force-feed your child.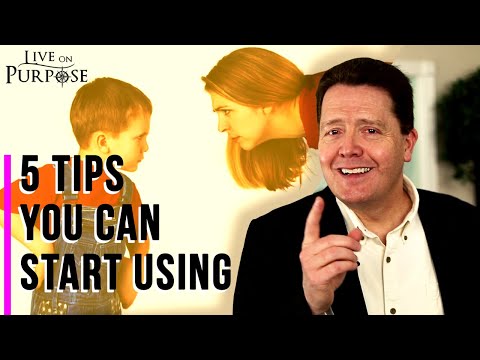 Instead, ask them why they do not want to eat and listen – it could be because they are playful or having a tummy ache.
If you want your stubborn five-year-old child to listen to you, try to approach calmly and practically and not head-on.
2. Connect with them, don't force them
When you force children into something, they tend to rebel and do everything they should not. The term that best defines this behavior is counterwill, which is a common trait of stubborn children. Counterwill is instinctive and is not restricted to children alone. Connect with your children.
For example, forcing your six-year-old child, who insists on watching TV past her bedtime, will not help. Instead, sit with them and show interest in what they are watching. When you show you care, children are likely to respond.
Children who connect with their parents or caregivers want to cooperate. "Establishing an unshakable connection with defiant children makes it easier to deal with them," says Susan Stiffelman in her book Parenting Without Power Struggles.
Take that first step of connecting with your child today – hug them! (2)
3. Give them options
Image: Shutterstock
Stubborn children might have a mind of their own and don't always like being told what to do. Tell your stubborn four-year-old child that she has to be in bed by 9pm, and all you will get from them is a loud "No!". Tell your adamant five-year-old child to buy a toy you chose, and they will NOT want that. Give your children options and not directives. Instead of telling them to go to bed, ask them if they would want to read bedtime story A or B.
Your child could continue to be defiant and say, "I am not going to bed!". When that happens, stay calm and tell them matter-of-factly, "well, that was not one of the choices". You can repeat the same thing as many times as needed, and as calmly as possible. When you sound like a broken record, your child is likely to give in.
That said, too many options aren't good either. For example, asking your child to pick one outfit from the wardrobe could leave them confused.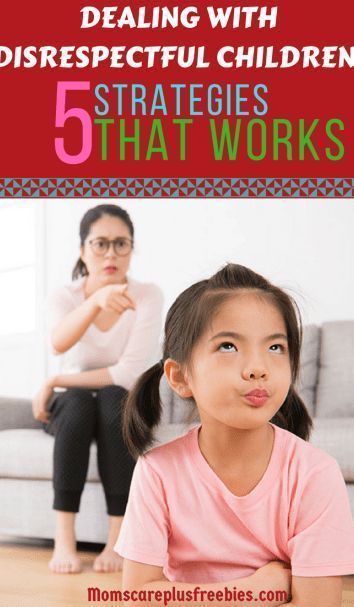 You can avoid this problem by minimizing the options to two or three outfits picked by you and asking your child to pick from those.
4. Stay calm
Yelling at a defiant, screaming child will turn an ordinary conversation between a parent and a child into a shouting match. Your child might take your response as an invitation to verbal combat. This will only make things worse. It is up to you to steer the conversation to a practical conclusion as you are the adult. Help your child understand the need to do something or behave in a specific manner.
Do what it takes to stay calm – meditate, exercise, or listen to music. Play calming or relaxing music at home so that even your children can listen. Once in a while, play your child's favorite music. That way, you can gain their 'vote' and also enable them to unwind.
Related: Defiant Toddler: Causes And 11 Tips To Deal With Them
5. Respect them
Your child would probably not accept authority if you force it onto him.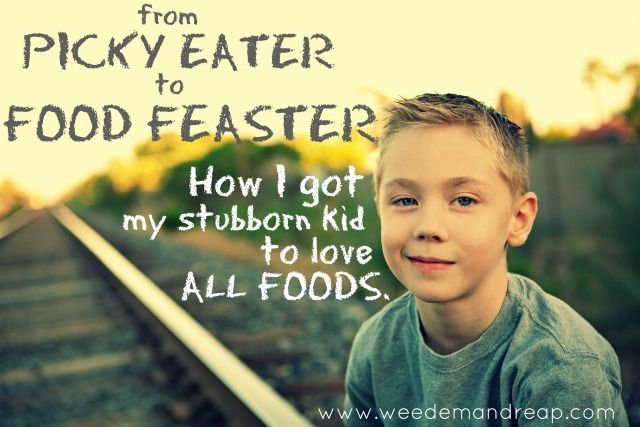 Here are a few ways you can model respect in your relationship:
Seek cooperation, don't insist on adherence to directives.
Have consistent rules for all your children, and do not be lax just because you find it convenient.
Empathize with them – never dismiss their feelings or ideas.
Let your children do what they can for themselves, avoid the temptation to do something for them, to reduce their burden. This also tells them that you trust them.
Say what you mean and do what you say.
Lead by example is the mantra you should follow here because your children are observing you all the time, according to Betsy Brown Braun, the author of You're Not The Boss Of Me.
6. Work with them
Image: Shutterstock
Stubborn or strong-willed children are highly sensitive to how you treat them. So be watchful of the tone, body language, and vocabulary you use. When they become uncomfortable with your behavior, they do what they know best to protect themselves: they rebel, talkback, and display aggression.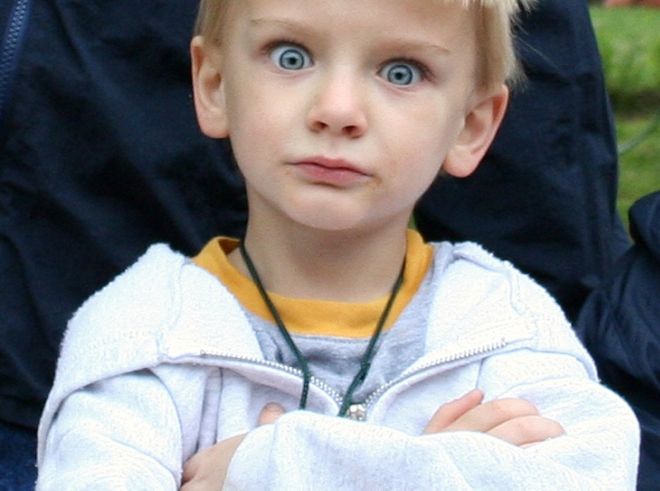 Changing the way you approach a stubborn child can change how they react to you. Rather than telling them what to do, partner with them.
Use statements like "let's do this…", "how about we try that…" instead of "I want you to do … ".
Use fun activities to get your children to do something. For example, if you want your stubborn child to put their toys away, start doing it yourself and ask them to be your "special helper".
You could also time the activity and challenge the child to put the toys away faster than you can. This is a sneaky trick that mostly works.
7. Negotiate
Sometimes, it is necessary to negotiate with your children. It is common for them to act out when they aren't getting what they want. If you want them to listen to you, you need to know what's stopping them from doing so.
Start by asking a few questions like, "What is bothering you?" "Is something the matter?" or "Do you want anything?" to get them to talk about it. This tells them that you respect their wishes and are willing to consider them.
Negotiation need not necessarily mean that you always give in to their demands. It's all about being considerate and practical.
For example, your child may not be willing to go to bed at a set hour. Rather than insisting, try and negotiate a bedtime that suits both of you.
8. Create a congenial environment at home
Image: Shutterstock
Children learn through observation and experience (3). If they see their parents arguing all the time, they will learn to imitate that. Marital discord between parents can lead to a stressful environment in the house, affecting the mood and behavior of the children. According to a study, marital discord may lead to social withdrawal and even aggression in children (4).
9. Understand the child's perspective
To better understand your stubborn child's behavior, try to look at the situation from their perspective. Put yourself in your child's shoes and try to imagine what they must be going through to behave in such a way.
The more you know your child, the better you can deal with their stubborn streak.
Empathize with the child even while not giving in to their demands. You can understand their disappointment, anger, or frustration and support them whilst being firm.
For example, if your child is not willing to do their homework, he or she is overwhelmed by the task. If there is too much to do or if your child is not able to focus, you can help by breaking the homework into smaller tasks that can be completed in a short time. You could include short, one or two-minute breaks between the tasks to make the activity less stressful for them.
10. Reinforce positive behavior
There will be times when you would not know what to do with stubborn children to control their anger and aggressive behavior. But if you react without thought, you may develop a negative attitude towards the problem and even reinforce their negative behavior unwittingly.
For example, your child may be saying "No!" to almost everything you say.
Think about it – do you say "No" a lot? If yes, you are reinforcing negative behavior by example.
One way to change your stubborn child's negative responses is the "Yes" game, a clever strategy recommended by marriage and family therapist Susan Stiffelman.
When playing this game, your child has to say "yes" or "no" to everything. Questions like "You love ice cream, don't you?" "Do you love playing with your toys?" or "Do you want to see if your dinosaur floats in the bathtub tomorrow?" are likely to get a "Yes" from your child. The more your child responds positively, the more they are likely to feel like they are being heard and appreciated.
How To Deal With Some Common Problems With A Stubborn Child
Here are some common issues parents are likely to face while dealing with a stubborn child
1. How to potty train a stubborn child?
Potty training is difficult as it is, but when you are dealing with a stubborn child, it can become a pain. You can potty train your three-year-old stubborn and aggressive child by:
Talking about it.
Explaining to them how it is done.
Making it fun – don't get serious if your child refuses to use the toilet.
Remember that a stubborn child may take longer to learn to use the toilet than an obedient one. You must remain patient and work with your child to help them reach the goal, rather than push them towards it.
2. How to get a stubborn child to eat?
Children tend to be very fussy when it comes to food. That said, you cannot always feed your child what they want. The best way to make sure your stubborn children get what is good for them is to make dinner time fun.
Use creative ways to present food to your little one.
Get them involved at the dinner table (ask them to set the table up, serve, etc.).
Encourage them to try the food (just one bite) before rejecting it. Serve them small portions of everything and let them choose.
Reward them with a dessert or treat if they finish their meal.
3.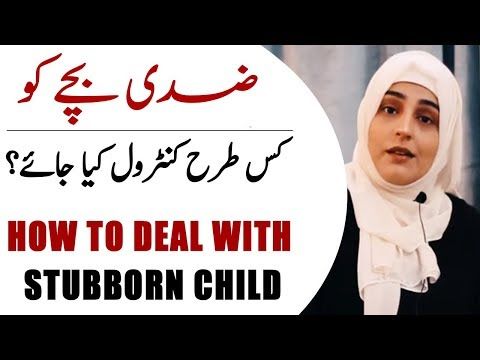 How to punish a stubborn child?

Children need rules and discipline. Your child should know that there will be consequences good or bad, for their actions.

Make sure that they are fully aware of the consequences of breaking the rules.

Consequences should be immediate, especially when you are dealing with children so that they can connect their actions to the result. Time-outs, cutting down playtime, or TV time and assigning little chores can be a few ways to discipline the child. You could also get creative with consequences, based on the problem.

Remember that the idea is not to punish the child but make them realize that their behavior is wrong.

Stubbornness in children is common, but dealing with it daily may be exhausting for parents. However, knowing some tips on how to deal with a stubborn child could be helpful. While you must remain calm, listen to your child, and respect their opinions. However, do not give in to their demands or them; you might try giving them options and negotiating with them.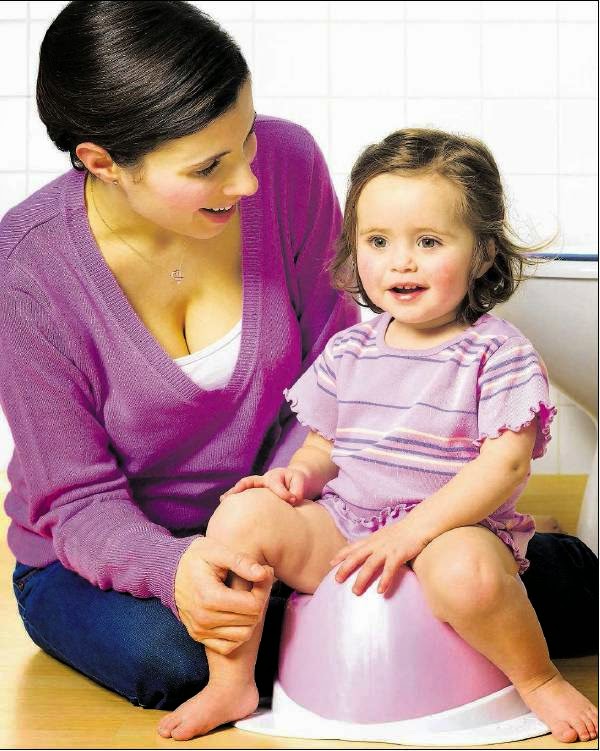 You may also discipline them, but keep in mind that the goal is not to punish the child but to make them know that their conduct is inappropriate.
References:
MomJunction's articles are written after analyzing the research works of expert authors and institutions. Our references consist of resources established by authorities in their respective fields. You can learn more about the authenticity of the information we present in our editorial policy.
The following two tabs change content below.
Sagari was a math graduate and studied counseling psychology in postgraduate college, which she used to understand people better. Her interest in reading about people made her take up articles on kids and their behavior. She was meticulous in her research and gave information that could be of help to parents in times of need. An animal lover, vegan, and... more
Michelle Bowyer is the founder of Ocean Grace, a center for therapeutic counseling, behavior intervention, and relationship services.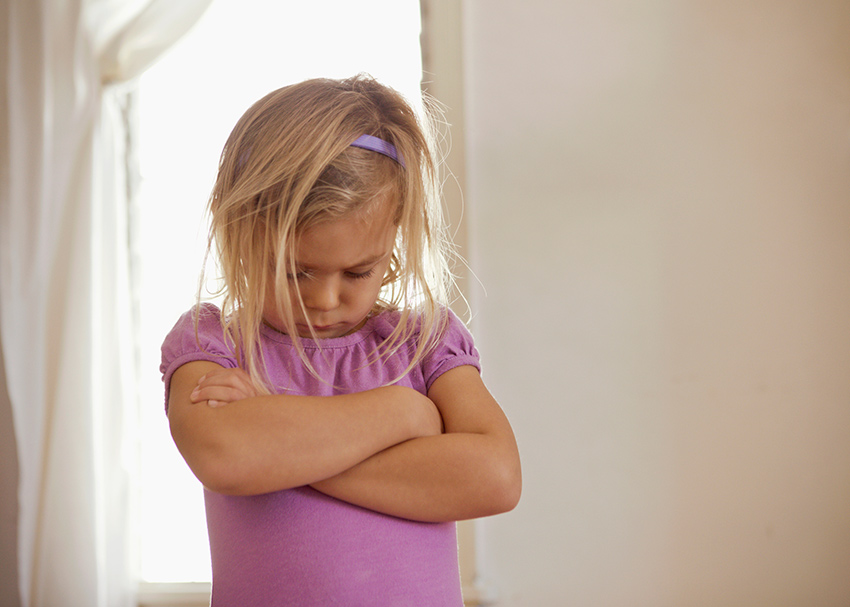 She is an accredited social worker with a Masters' in Social Work (MSWQ). With over 20 years of experience in providing support and interventions to children, adults, and families across three different countries, she aims to support parents, teachers, carers, and families... more
Stubborn child, how to negotiate
Stubborn child: how to negotiate?
Some children seem to be created only to torment their parents with their stubbornness. But is stubbornness always a negative trait ? Indeed, for a child, this can be a way to demonstrate his desire to think for himself and defend his convictions. Besides these children have a better developed ability to concentrate, and this improves the quality of their learning. And if your stubborn child decides to find out how something works or how to assemble a construction set, he will be very purposeful in his desire and will fight for his idea.
When does stubbornness become a problem?
Of course, it is good to encourage independence and independence in a child, the ability to defend one's own opinion, but this should not have negative consequences and turn the child into a little monster who will not budge for anything.
Stubbornness becomes a problem if:
the child constantly argues with you or you have disagreements with him because of every little thing;
the child does not want to listen to someone else's point of view;
the child has problems in kindergarten or school related to his relationships in a group, class;
there are situations where stubbornness can jeopardize the safety of the child (for example, he refuses to hold your hand when crossing the street).
HOW DO THE PARENTS OF THE STRONGLY BEHAVE?
If you are raising such a child, you know that simple methods of influence often do not work.
In many cases, raising a stubborn child is a balancing act where you try to teach him how to maintain his independence, but strive to ensure that he does not think that he rules the world. In other words, as a parent, you must help your child maintain their strong personality traits without allowing those traits to interfere with their successful development.
First of all, you must recognize that your child's stubbornness is part of his nature. You should not try to change this. On the contrary, you need to accept his personality and find ways to use this quality in your interests and in the interests of the child. It is important to accept the child as he is, and not try to win, suppress stubbornness, because it simply will not work.
Of course, such children want to be in power, to control, to be leaders. But the leader is you. You are a parent. Do not engage in power struggles. When you try to show your child that you are stronger, in fact, you only become at his level, and this does not teach him anything.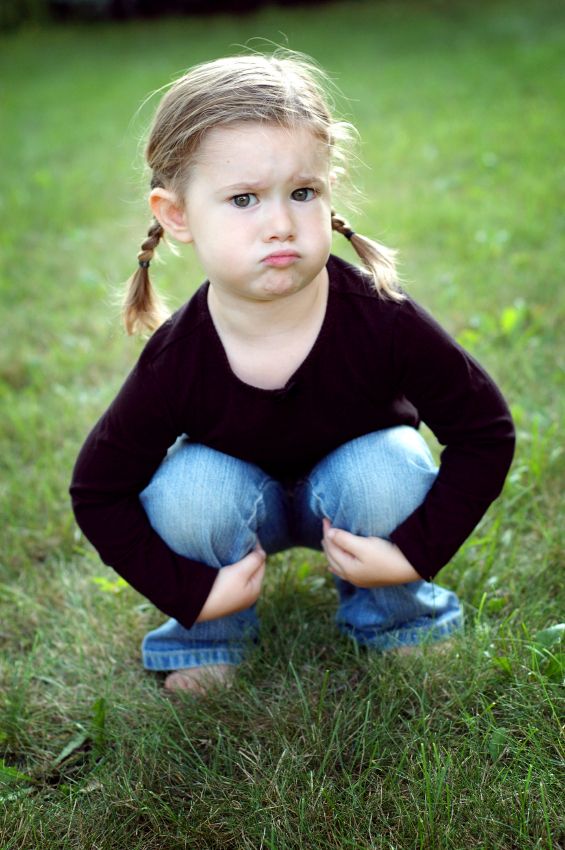 In addition to the fact that the one who has the most fist wins and is right. Instead of resorting to the usual verbal fight, it doesn't matter - shouting or asking, pleading, and even more so - physical punishment, start acting like a cunning parent. This means - start interacting with your child in indirect ways.
ILLUSION OF CHOICE
Give your stubborn the illusion of choice.
"You don't have to change for a walk, but you must stay here in the hallway with your outdoor clothes."
"I can't force you to study, but you must stay here at the table with textbooks."
The child needs to be given more than just a direct order, he needs to be given options. Such an intellectual method, when interacting with a stubborn child, will give him, for example, two options that lead to the same goal.
Instead of telling your child that he should wear a jacket because it's cold outside, you can ask him if he wants to wear a jacket with or without a hood.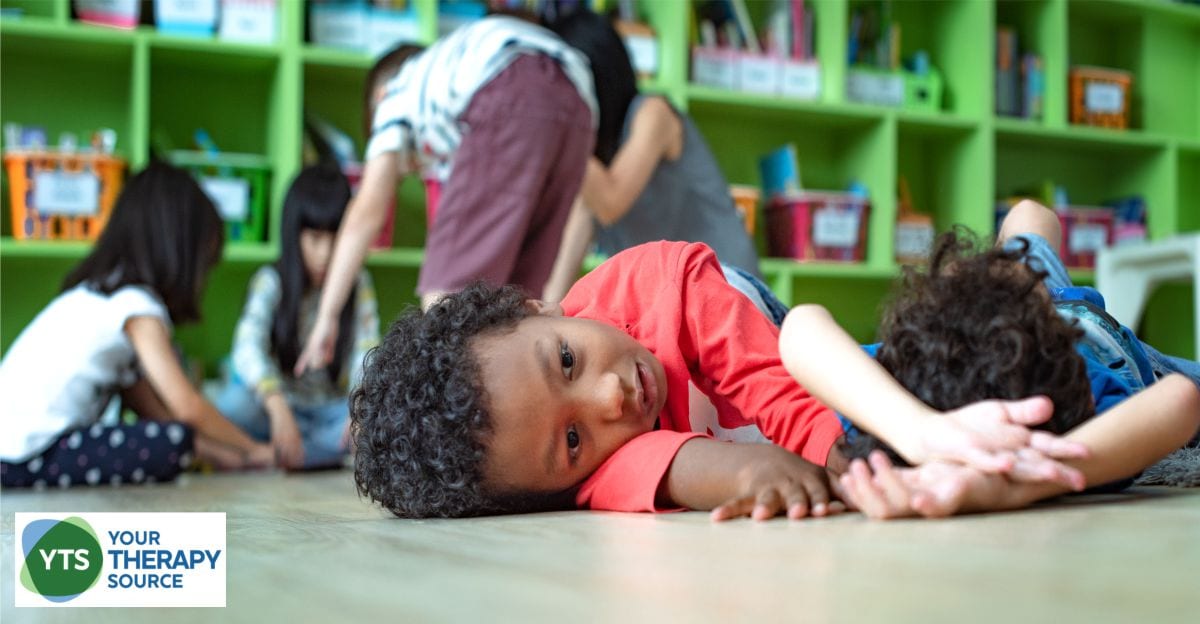 Change the habit. If disobedience manifests itself at home, try changing the location - reproduce the situation in the park, on the street. It is important that other people see the child at the same time. You should always change your strategy if you understand that you can't convince a child, agree with him.
If the child persists, does not want to negotiate, provoke him to talk and listen to him. When a stubborn person shares his experiences, he gradually begins to show his sense of helplessness and show that it is really difficult for him. After all, your stubborn child is still just a child. And when a child experiences strong negative feelings (anger, helplessness, fear, disappointment), he does not know how to cope with these feelings, he needs to be helped and taught to adequately express his various emotions.
HOW OFTEN DO YOU SAY "NO"?
Parents tend to overuse the word "no" when talking to their children. When a parent gets angry and yells "no!" for every little thing, the child stops listening to him.
The cries of the parents fade into the background. In order not to bring yourself to such eccentric states, you need to join the child during the day. For example, through strokes and through words, using the positive instead of the negative ("you are doing it so well", "you are very deft and quick to assemble the puzzle", "you drew better than me").
This "connection" to the child helps him constantly feel his affection for you, and this will make him want to cooperate with you.
Develops the desire for cooperation and playing with "yes". If the child is stubborn, ask him questions to which he will answer yes several times in a row. "You and I always had such fun playing with these balls, right"? ("Yes!"). "Shall we take these swimming goggles to the pool next time?" ("Yes!"). "Can this dinosaur swim with us?" ("Yes!"). "Show me how he will do it." Three "yes" can help break down your child's resistance, and he will feel that he was heard and understood. It will be more interesting for him to show you a dinosaur than to continue to be stubborn.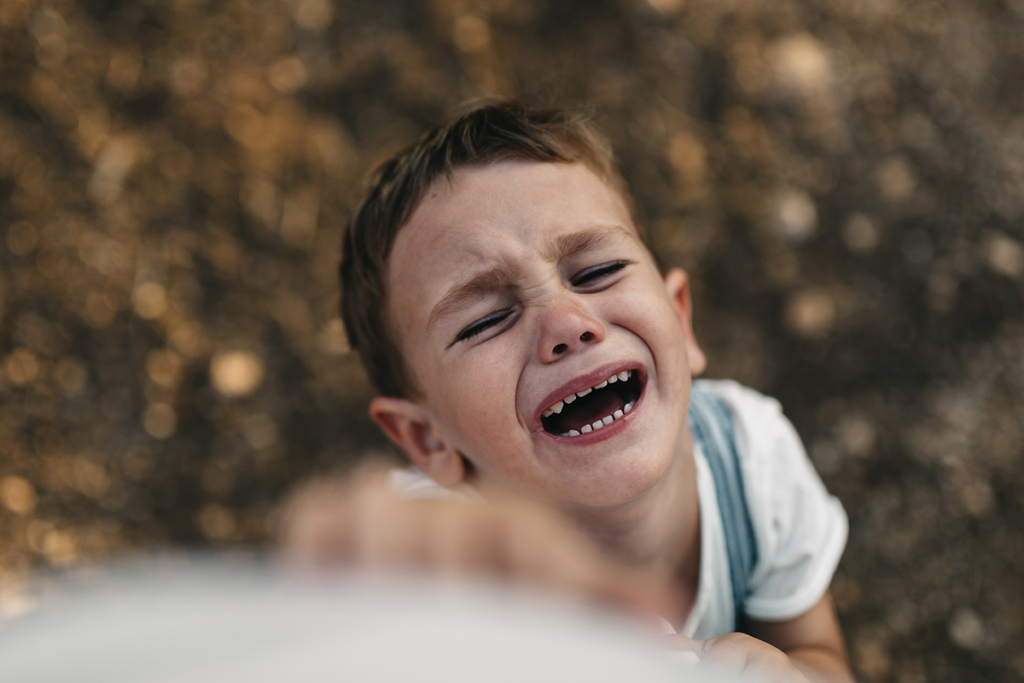 LOOK AT ME
Keep calm. It is your responsibility as a parent to act responsibly when your child is stubborn. Don't get angry and don't raise your voice. Yelling will only exacerbate your child's behavior. The harder you behave, the more your child will resist. Act as a role model. Parents should guide their children, you cannot expect good behavior from a child unless you yourself do the same. So don't be surprised if your child pouts and screams to get what he wants, if you yourself have always loudly demanded what you want.
MAKE RULES
As a parent, you should be neither too soft nor too overbearing. Any extreme will bring unpleasant results. If a child encounters a constant "no" even without being given the opportunity to choose, he will not develop the ability to make decisions, will not form his own opinion. On the other hand, if the child is rarely guided by the requirements of the parents or always implements only his own choice, the child will most likely grow up as an uncontrollable child, and attempts to control him will have no effect.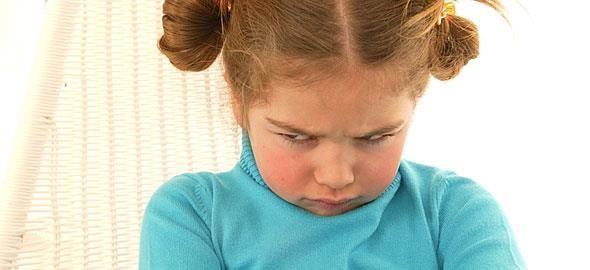 Therefore, there must be rules that will help the child to give up his inadequate desires. If the child persists and hurts himself, tell him that, for example, the car will not start or the stroller cannot move until he carries his own toys or until he puts on a hat. Something may not work or may suddenly break. The main thing is that all this should prevent the child from doing what he really wants (for example, to get to the playground or to the store).
You, as a parent, strive to make your child feel confident, adapt well in a team and cope with his duties, but if you constantly tell your child that he is stubborn, naughty and you are unhappy with him, he will eventually think that something is wrong with him. that is not so. The German philosopher Kant said that stubbornness has only the form of character, but not its content. Although some children are more stubborn than others, at one time or another all children show stubbornness and disobedience in their behavior. And most parents at the same time believe that in such situations they lose control over the upbringing of the child, instinctively reacting with anger.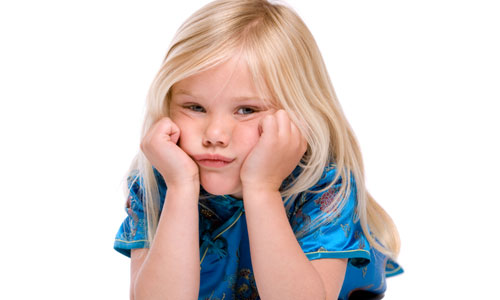 They see the behavior of the child as ignoring the parental will. However, what soon comes to light? Anger and fighting only make things worse. Instead of giving in to a power struggle or trying to force a child's stubbornness down, you as a parent can direct the child's energy so that the child's will and fortitude will benefit him. For example, Michael Saul Dell, the founder and CEO of Dell, was an extremely stubborn and persistent child in childhood, and at the age of 12 he derived for himself a basic life rule: "If you think that some idea is good, be sure to try it on practice." It was because Dell chose his independent path that he was able to make a fortune and become who he became.
Psychologist's advice: how to behave properly for parents of a stubborn baby
If the baby starts to refuse to follow your instructions, do not rush to grab the belt.
Everything in its own way, everything in defiance! "Seryozha, let's go for a walk!" - "No, I will not go!" "Come to dinner, I made pancakes!" - "But I don't like them!" Yes, how I don't like it, if I used to tremble with impatience, smelling the smell from the kitchen; and walked in such a way that it was impossible to drag home by the ears! In general, why did it suddenly become like this: almost everything you say - "no", "I don't want", "I won't give" .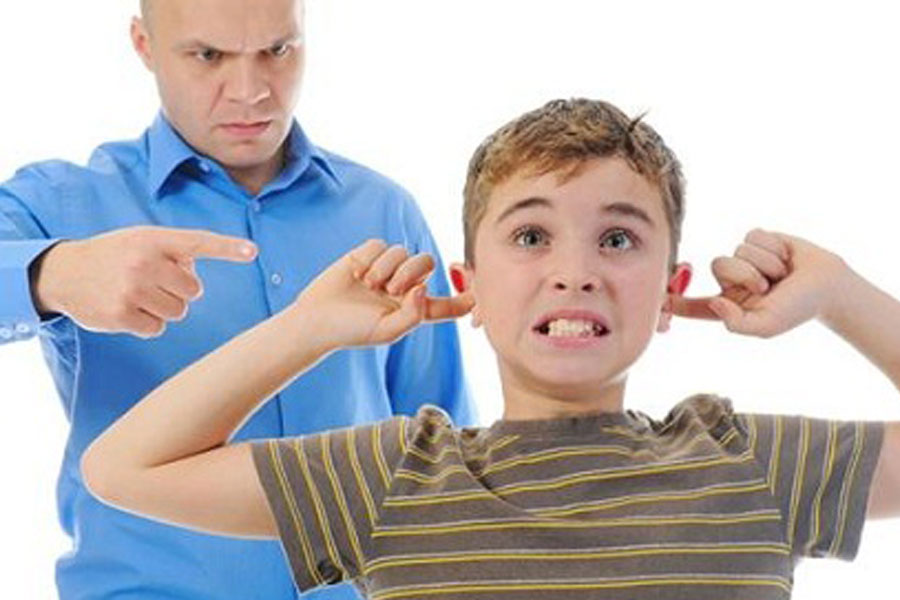 ..
Invincible physiology
Yes, this is shocking, especially for young parents - their two-year-old has just started touching mom and dad with a meaningful speech, began to really communicate, and suddenly became a kind of hedgehog, which will not work again. It seems that the main thing for him now is to go against the grain.
And, you know, this is completely normal, your child develops correctly, naturally. It is by the age of two that the baby's brain begins to grow rapidly - the left hemisphere, which is responsible for analytical thinking, begins to manifest itself more actively, he begins to realize himself, control his speech, his "I" is formed. The kid seems to be on the shoulder.
At this age, children begin to need not only guardianship, but also recognition of their independence and the right to their own point of view and line of behavior, which, of course, seems ridiculous and absurd to an adult. Therefore, we continue to bend the former - to control their every movement and run up against the growing resistance and the demand for independence over and over again.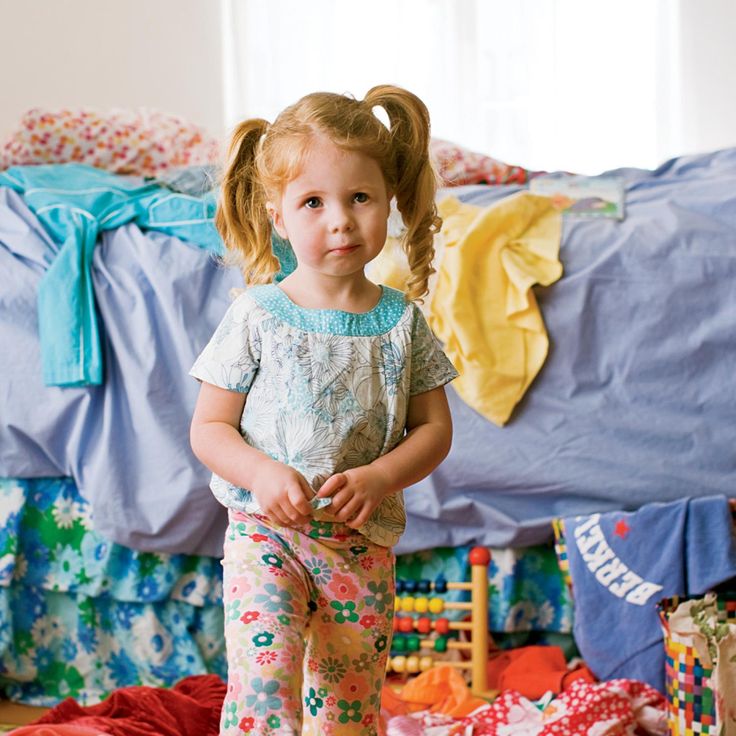 The child is carried away, absorbed in his new state, and due to his weak willpower, he, while hardly switching from one activity to another, may simply not understand the speech addressed to him. The child does not intentionally tyrannize you in his thoughts, he simply may not have enough attention to listen to you or the moral strength to obey. So, we can say that kids at this age are sometimes naughty not because they want to achieve a certain goal, they simply cannot cope with their stubbornness.
But what to do - physiology!
From stubbornness to care
Which, however, can develop into a character trait. After all, despite the inevitability of physiological processes, the features of stubbornness are manifested with particular force in children who are proud and at the same time active and energetic by nature. Such children in the "age of stubbornness" need special understanding and support. The main thing for you is not to trifle, to set priorities correctly.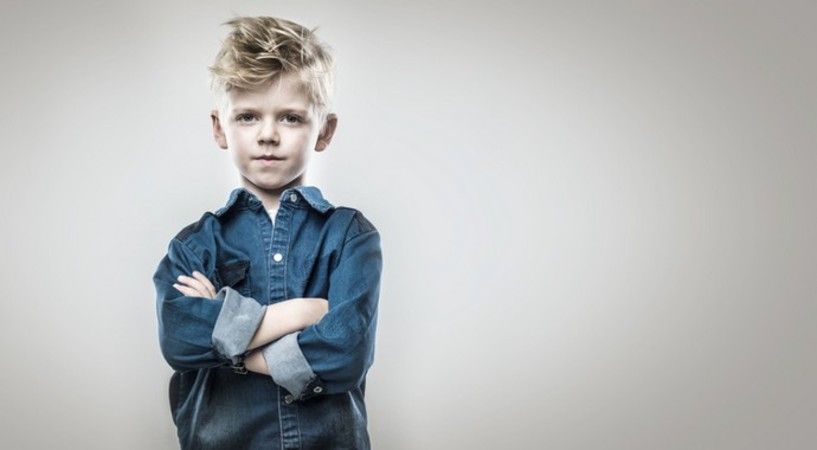 Try to give your children as much freedom as possible during this time. If he is such an "adult" with you, so be it, he will put on mittens of different colors, if he really wants it so much - and he will see how the guys in the yard react to it. Do not bother him to put, removing toys, a book on the ball - it will fall to the floor without your instructions. It is worth intervening only when it comes to the safety of a child trying, say, in an adult way, to run down the stairs through two steps. I will say more: you can try to turn moments of stubbornness to the benefit of the baby.
A friend's daughter suddenly got tired of washing her hands before eating, no stories about germs helped. She made up her mind and stubbornly walked past the washstand straight to the table. And a friend managed to solve this problem just through the child's desire for independence. She asked the girl to wash her hands... to her mother. And Natasha did it with pleasure, washed her better than herself, and even helped dry her hands.
It is clear that after such care for her parents, the girl no longer needed to call for hygiene once again. Along the way, it turned out that the desire for independence easily turns into the desire to take care of others.
And mine once got stubborn and didn't want to leave the street for no reason, despite the fact that she was obviously tired. And then I was lucky - a magnificent collie, obviously not from our district, walked past, along with her mistress. "Listen, - I said to Nastya. - Let's run home, tell dad who we saw!" My daughter rushed to the house with all her legs to share her impressions. When she grew up, the classic trick called in the literature "Switching attention" ceased to work, alas...
Children's stubbornness will overcome itself - if you use the very desire for independence that lies at the basis of this quality.
Stubborn parents
Contrasting adult stubbornness with children's stubbornness is not only unpromising, but harmful and, in my opinion, dishonest.
In no case should parents get involved in a fight with their children, because in every fight there are winners and losers. Kids, of course, will not defeat their parents, but for the latter ... Do you really like to feel cooler than a little one?
And do you have enough flexibility and imagination to switch the little person to something interesting for him, corresponding to the magical game world in which he lives? Do you know how to distinguish the shades of relationships, based on the temperament of the child (do you feel him, in general?), Or do you only need his submission? Assess your behavior towards the baby. Are you humiliating him?
And the strangest thing is that you compensate for these impulses of yours, perhaps feeling guilty for excessive severity, excessive pampering, caressing your son or daughter. At these moments, you forgive them everything, remove all prohibitions. And after that, are you still surprised that he stubbornly, without pulling away from the shelf, demands some kind of toy from it? Your inconstancy is categorically incomprehensible to a child.