Clothes for birth
What to Wear at a Hospital Birth
What we wear can help us feel more attractive and confident each day. And having that confidence can also affect the outcome and productivity of our day. When I look like a million bucks, I usually rock that day! Other days, when I'm not feeling my best, I'm usually not doing my very best either. So when you're preparing for your baby's birth day, the question may come up. What do you wear during labor?
Have you thought about how this decision could also possibly affect your comfort and confidence and, potentially, the outcome of your labor and birth? If you are having a hospital birth, you may be thinking that you will wear the standard unisex hospital gown that opens in the back that they provide you when you first arrive in triage. That is one option but guess what . . . you can wear whatever you want during labor as long as your medical team can assist you medically through your contractions and during delivery.
Option One: Hospital Gown
If you are the mom that prefers the hospital gown, go for it! I support all women and their choices, and I want what they feel is best for themselves and their babies.
If you think the hospital gown is uncomfortable, annoying, or unattractive, then you don't have to wear it. The hospital staff will not be offended if you decide to bring your own clothes to wear.
If you are still weighing the option on whether or not to wear their gown, here are my pros and cons:
Pros:
You don't have to purchase a new set of clothes to wear for your labor and birth.
A fresh new gown is ready that is just for you.
You don't have to worry about getting it dirty since it will be thrown away.

And if you get the gown dirty, they have more they can provide you.

The gown is designed specifically for patients to be easily monitored, and it's convenient for your medical team to check your vitals quickly. You can also breastfeed in it.
Cons:
They are one size fits most and can either be entirely too large or too small, which can leave you feeling exposed and uncomfortable.
They aren't made of the best material and can feel a bit scratchy on your skin.
Since all hospital patients wear these gowns, it can make you feel like you are a sick patient at the hospital instead of a strong, confident, and empowered woman getting ready to give birth.
They're ugly—the end.
Unfortunately, it isn't well known that you can wear whatever you want at the hospital during your labor and birth. I tell my birth doula clients that as long as you wear something that still allows your caregivers to perform cervical exams, monitor your baby's heart rate, your contractions, and your blood pressure, you can wear whatever you'd like. Here are some other options.
Option Two: Birthing Gowns
There are a lot of different birthing gowns available on the market. They serve the same purpose as a hospital gown but make the laboring woman feel beautiful and empowered. And let's be honest, they are so much cuter! Some of the available birthing gowns are:
1. OBSI Birthing Gown
Buy Now
I love this birthing gown.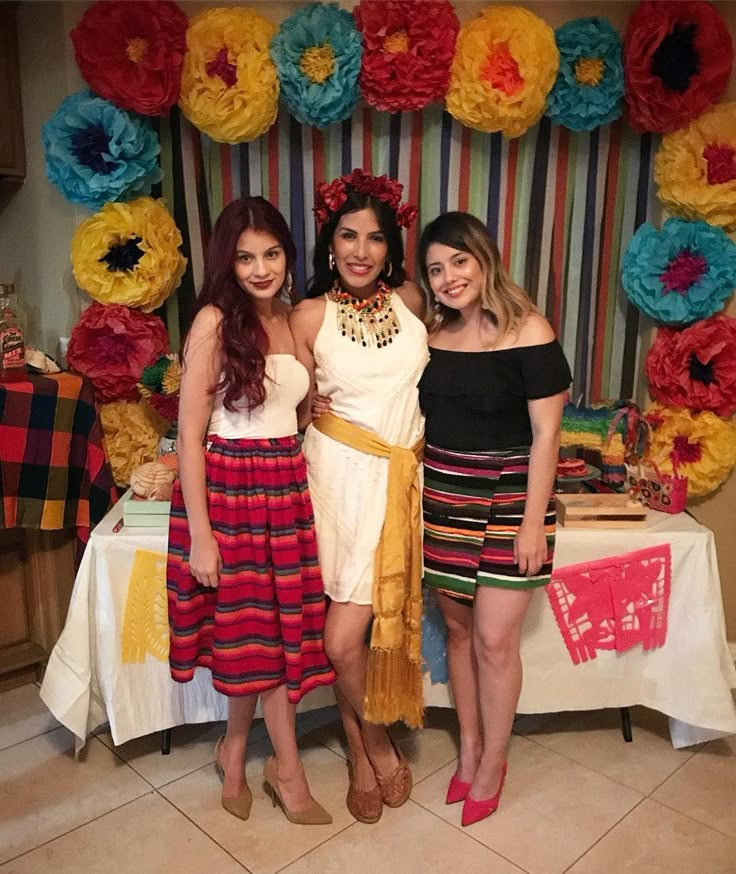 The material is so soft, and I love the full coverage in the front and back. I also really like that women can re-wear this again during their postpartum period (the first three months after baby is born). Obviously, after it's been washed after giving birth, of course. 🙂
2. Pretty Pushers
This is another excellent option. I like how the back is slightly lower, so if a mom wants to have an epidural, access to the epidural site is easier for the medical staff. I also like that a support person or a doula has full access to her back and can use massage lotion and massage the mama's back more easily.
Buy Now
3. Gownies
These are just like hospital gowns, but with way cuter prints. That's the only difference. I also like how they have more colors and pattern options than the first two options listed above and that you can get a matching pillowcase. The matching pillowcase is unnecessary but a nice add-on. If you decide to have professional birth/newborn photos taken at the hospital, it might look nice having them all together for your pictures.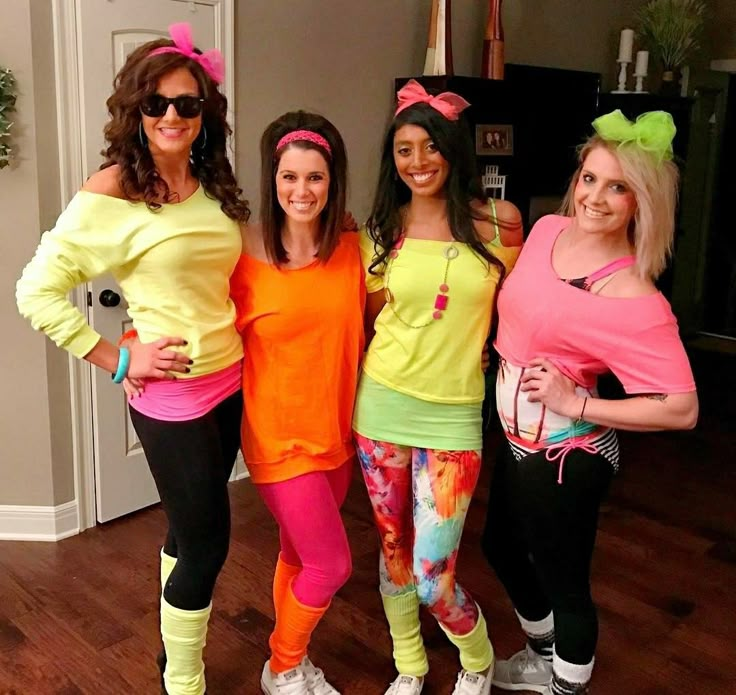 Buy Now
4. Bravely Labor and Delivery Gown
Buy Now
This is super cute from one of our favorite nursing bra brands, Kindred Bravely. Hospital staff appreciates this labor gown's convenient features like the velcro front, which opens fully for fetal monitoring and C-section incision checks. The shoulder snaps make breastfeeding and IV access a breeze.
5. Fridamom
Buy Now
The classic baby-problem-solver brand, Fridababy, has expanded into the postpartum mom essential market now known as Fridamom. And they are not disappointing! I was recently at a birth where a doula client wore this gown, and it is so incredibly soft. The snaps are exactly like what you'd find on a traditional hospital gown and made it seamless for the staff to administer an epidural and for skin-to-skin with baby as soon as he was born. Another plus of this gown style is that the nurses are familiar with it and aren't confused or freaked out by your choice.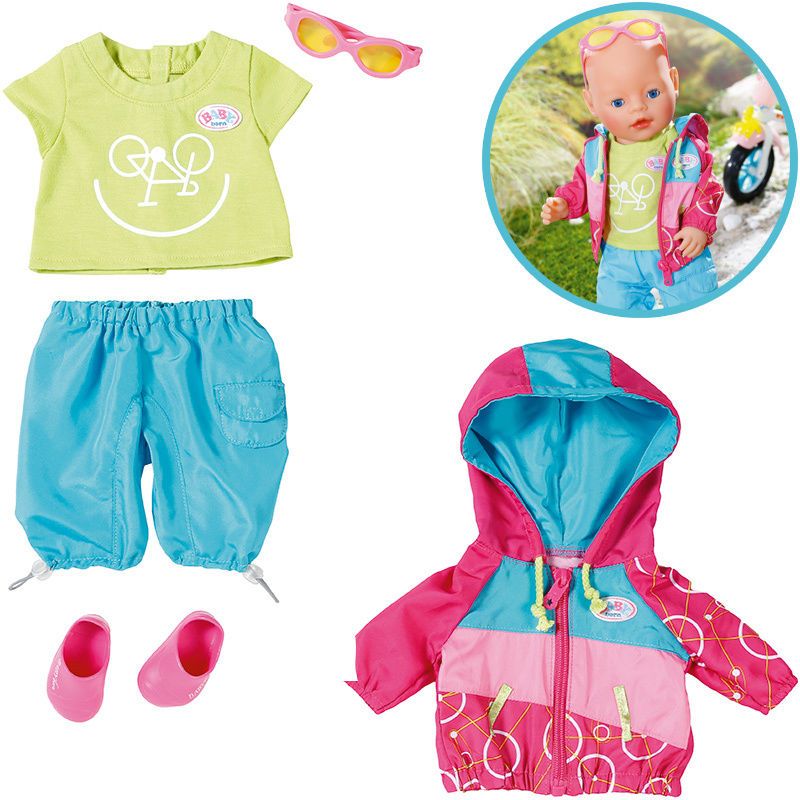 The snaps are incredibly discreet, and the dark gray color and jersey fabric make it look like you're just wearing a super cozy dress. And pockets for the win!
6. Etsy
Buy Now
Etsy always has the cutest options so take a peek at what they have in there. I saw several photos that I loved. Like this one, for example! But you can check out a bunch of others on Etsy here.
Option Three: Birthing Skirts
Buy Now
If you feel like a gown is too much and will be a hassle for you, you could also wear a skirt. There are skirts out there that are perfect for labor and giving birth like this one. Most women who prefer wearing a birthing skirt and top or sports bra want to have an unmedicated birth. However, all women can have this as an option. If you plan to get an epidural, I recommend wearing a shirt or bra that opens in the back.
Option Four: Large T-Shirt
Some of my clients have decided just to bring worn-in, comfortable, oversized t-shirts of their own or their husbands.
This way, if things get ruined, it doesn't matter. Also, having those familiar scents on clothes can make you feel more comfortable and more at home, so I think this is a great option. Your care providers still have access to everything that they need. The only minor issue that could arise is getting your shirt off so you can have skin-to-skin, getting your shirt stuck on your IV tubes, and breastfeeding once the baby is born. Your nurse will have to help you with this.
Option Five: Bath/Towel Wrap
I've had a few clients use this during their labor between getting in and out of the tub or shower, and I thought it was genius! It helps you dry off and stay covered front and back. It's also super convenient since you can get these at Etsy and pretty much anywhere. And they are relatively inexpensive. I'm a fan! Again, this is an excellent option for women who want a natural, med-free birth.
Buy Now
Option Six: In the Nude
You'd be surprised at how many women labor and give birth fully nude.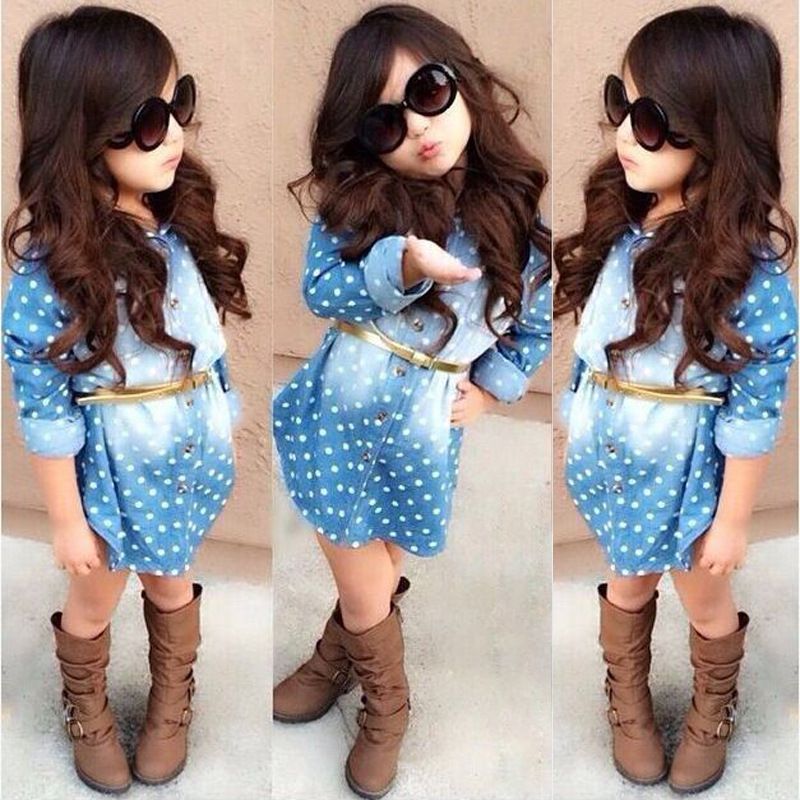 It can get hot in labor. And then cold. And then hot. So being able to take off your clothes and then put them back on is usually something that happens and can become tiring for the laboring mama. Everyone in the room has seen hundreds if not thousands of women give birth, so don't feel like you're the only one. You're definitely not! If you don't feel comfortable with this option, no problem. A lot of women aren't. But if you're cool with letting it all out, do it! No one will think anything of it.
So, bottom line, when you are in labor, wear what makes you feel like the strong, confident, and beautiful woman you are. Wear (or don't wear) clothes that enhance your labor experience. Remember that it is your choice and that the more confident you feel inside and out, the more likely you will have a better outcome and be happier with your laboring and birthing experience. The choice of what to wear may turn out to be the most frivolous of the choices you make that day, but you may find laboring in your own clothes to be the first step toward a more empowering labor and birth.
This article contains affiliate links. These opinions are our own. However, if you buy something, we may earn a small commission, which helps us keep our content free to our readers. Check out our Chick Picks Shop here to see more of our recommended products. It's our carefully curated shop of products we love and recommend! ❤️
SaveSave
What To Wear When Giving Birth (12 different options!)
242 shares
What To Wear During Labour
Sometime last year, a friend of mine asked me what she could wear in labour. She was a first-time mum.
I remember wondering what to wear in labour when I was a mum-to-be.
As your due date draws near, this must be a question on your mind as well.
Today, I'm going to talk about what to wear when giving birth. I'll cover every possible birth scenario: hospital birth, birth centre, home birth, water birth.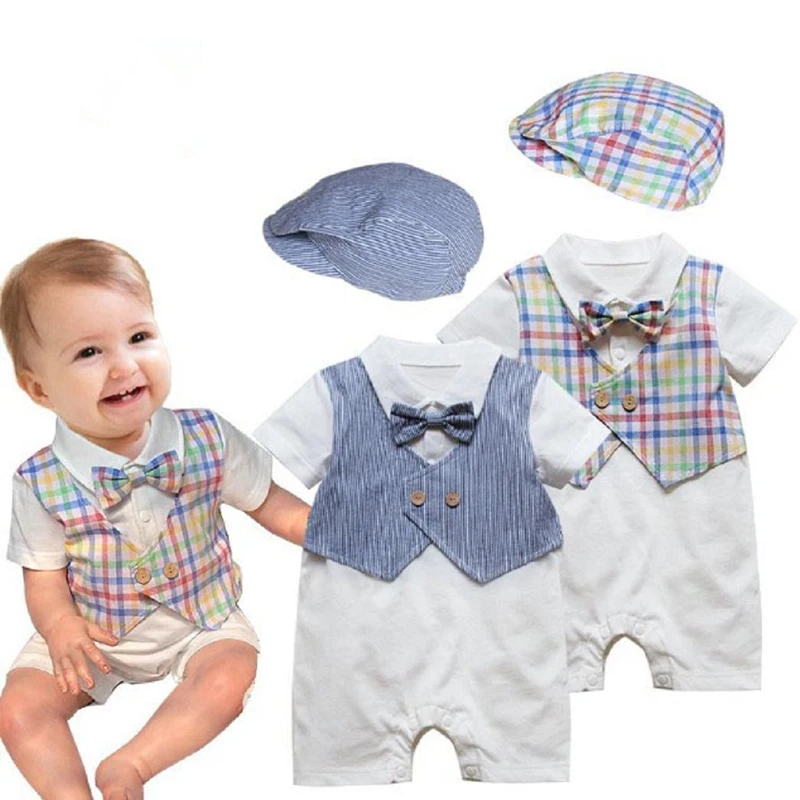 Well, except for giving birth in a car, plane or any random place like that!
Because no two births are the same, I've asked other mums about the labour clothes they wore during childbirth. I share their responses below.
Hopefully, this gives you a broader picture of what mums wear during labour and delivery.
Also, I spoke with Danielle, a very experienced midwife to get an expert's view on what women should wear when giving birth. Her TOP recommendation is that:
Women (should) wear loose and comfortable clothes during labour. You want to be able to move around freely and feel comfortable.

Danielle from Cheshire Midwives
I absolutely agree! Comfort is so important in labour!
Before we get into it, I think it's important to mention that some factors can affect your choice of labour outfits:
Where you give birth e. g hospital, birth centre, home. For instance, you can't wear a standard hospital gown for a home birth.
Type of birth e.g vaginal, caesarean. You will have to wear a hospital gown for a C-Section. I talk more about this below.
Your personality and confidence you may not be comfortable giving birth naked and that's fine.
Hospital rules and regulations some hospitals especially in the US may insist you wear their hospital gown.
The length and progression of your labour You may find you change your clothes as your labour progresses.

Please note that this article may contain affiliate links. You can read my full disclosure at the bottom of this page.
---
Just like Mehr who initially wore "pyjamas as those were the most comfortable" but later changed into a hospital gown because she had a Caesarean Section.
---
One more thing, if you've been putting off taking a birthing class, it's not too late to take this fantastic prenatal class by Mommy Labor Nurse to be super ready to meet your little one.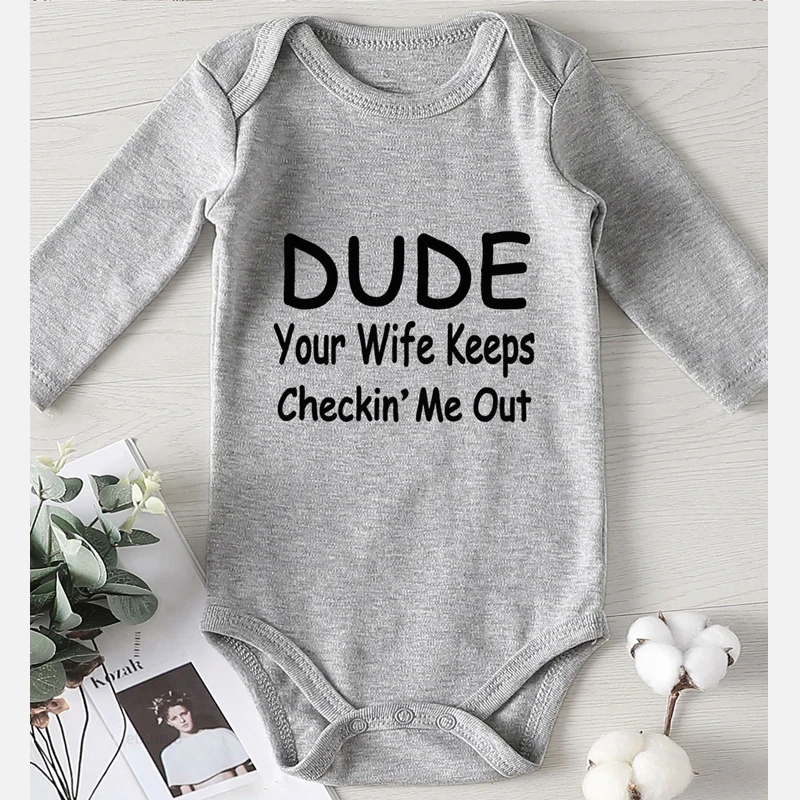 Mommy Labor Nurse's online birth classes are one of the best available. 
I love that they have three different versions of their class so you can get the birth education that's right for you – plus they all cover newborn baby care!
But I understand if you aren't ready to commit to a full-fledged paid class just yet.
Did you know they provide a FREE 45-minute Birth Education Workshop?
It's packed with useful information and advice to help you get started on your birth preparations!
Now that we have that out of the way, let's get into the reason you are here in the first place.
📌
PIN FOR LATER!12 THINGS TO WEAR WHEN GIVING BIRTH#1. A HOSPITAL GOWN
Most mums wear a hospital gown when giving birth.
Do note that in some hospitals, it's mandatory to wear their hospital gown. Also, having certain procedures like a C-Section will mean you'll have to wear a hospital gown.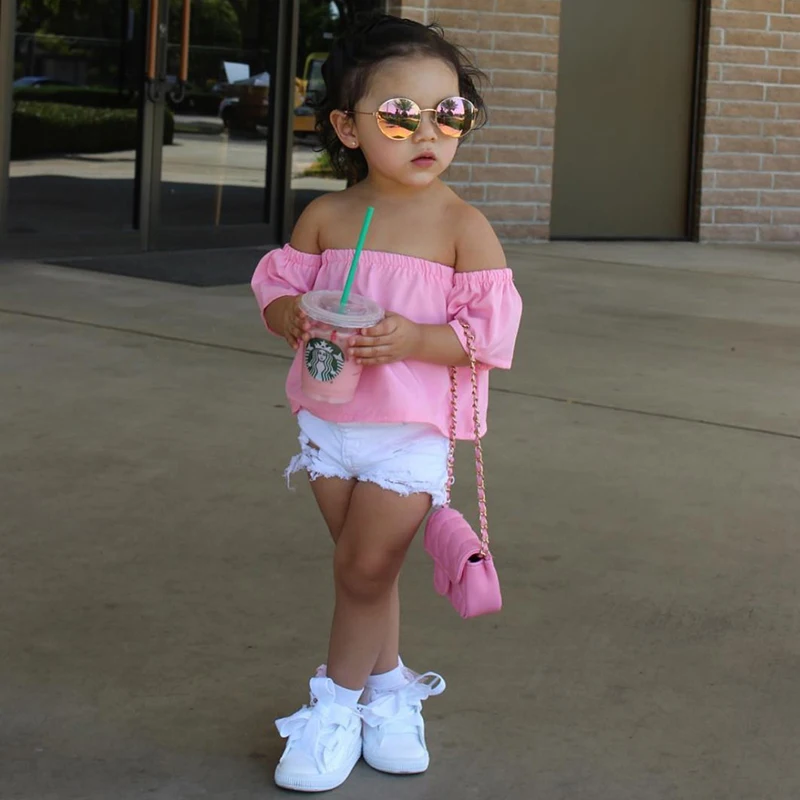 There are several pros to wearing hospital clothes especially if you are having a hospital birth.
PROS
Because birth is messy, hospital gowns are easy to discard when they get stained with blood, sweat, tears, poop (the baby's or yours!) So your outfits are not ruined in the process
They have openings at the back to make getting an epidural easy
Openings allow for easy access to the baby monitor
Good precaution in case you need to go in for surgery
Great for skin to skin and breastfeeding
In this pandemic, it's one less thing to have to take back to your home (reducing transmission of germs and viruses)
CONS
A lot of women complain that hospital gowns are not very comfortable
They aren't the prettiest clothes, to be honest
---
Sheree had her baby in a hospital in the United States and says it was mandatory to wear a hospital gown. She noted, however, that if given a choice, 
"I would have worn a large, breathable dress (with comfortable access to the chest for breastfeeding).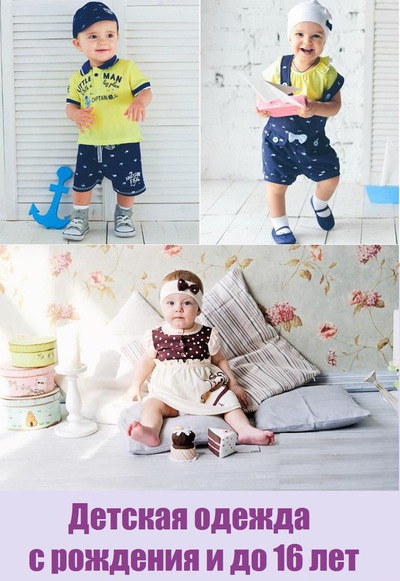 Ideally, it would have provided more coverage than the hospital gown and easy access to the obvious areas. Anything that would have provided more comfort and coverage would have been better. It's important for moms to feel as confident as possible and the standard hospital gown in the US creates a feeling of compromised dignity for many of us". 
---
#2. CUTE LABOUR AND DELIVERY GOWNS
A good alternative to the hospital gown is a birthing gown or a maternity hospital gown.
These gowns for labour and delivery are designed to make you comfortable and give you confidence during birth.
Different retailers like Amazon and Etsy sell cute hospital gowns. 
Other popular brands that sell birthing outfits are Frida Mom, Gownies, Happy Mama, Pretty Pushers, Latched Mama.
You can also wear pretty birthing gowns to take cute pictures and to receive visitors after giving birth.
PROS
They can be used once and disposed of if too messy
They are more comfortable than the standard hospital gowns
They either have a low back for easy epidural application or a buttoned-down back
The front opens up to allow for easy monitoring of your baby
Some come with matchy onesies for you and baby to colour coordinate. So, so cute!
CONS:
It'll cost you some money. Compared to wearing what you already have or a standard hospital gown.
It could get ruined beyond repair. Then again, that's why you bought it.

#3. A BUTTONED DOWN NIGHTGOWN
Some women find the hospital gown uncomfortable. So, they get a nightgown. It's important to get a front buttoned-down gown like this one if you plan to breastfeed your baby.
---
Lisa says she "wore a short nightgown" for her home birth.
---
So, if you are planning to have a home birth, a nightgown is a good labour outfit.
A disadvantage of wearing a nightgown is that it may be a bit difficult to get the epidural in (if you plan to get one).
Also, putting on the baby monitor may require you to forfeit your modesty to an extent.
POPULAR: The Cutest Going Home Outfit for Moms and Baby
#4.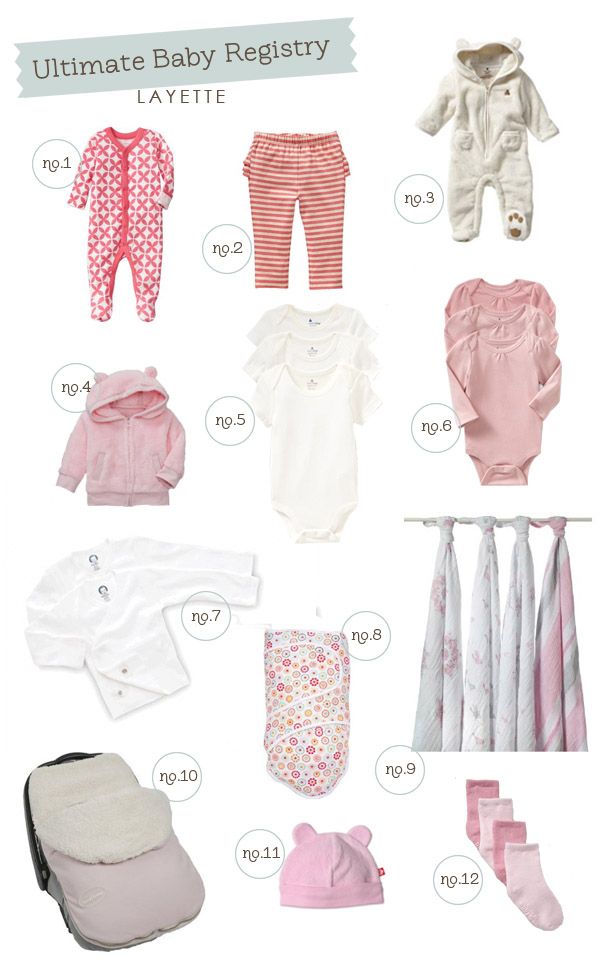 A BIKINI OR TANKINI
Are you planning to have a water birth? Then, a bikini top or tankini are great options to wear when giving birth in water.
A tankini is great if you desire a bit more coverage (or you know you'll have a few relatives and friends in the birthing room with you).
Maternity halter neck tankinis are particularly more comfortable and suitable for a birth pool.
Bikini tops and tankinis make really good birthing outfits for water birth.
#5. COMFY BRA
You may find in labour that you don't care what you are wearing. All you want is to get your baby out as soon and as safely as possible.
Many mums find a bra to be comfortable to wear when in labour.  The good news is you can wear a bra alone or under a cute hospital gown, a nightgown or a dressing robe as long as you're comfortable.
The best bras for labour and delivery are:
Sports Bras
Nursing Bras
Sleep Bras
The only downside is that sports bras may not provide easy access for breastfeeding if you have IV tubes in.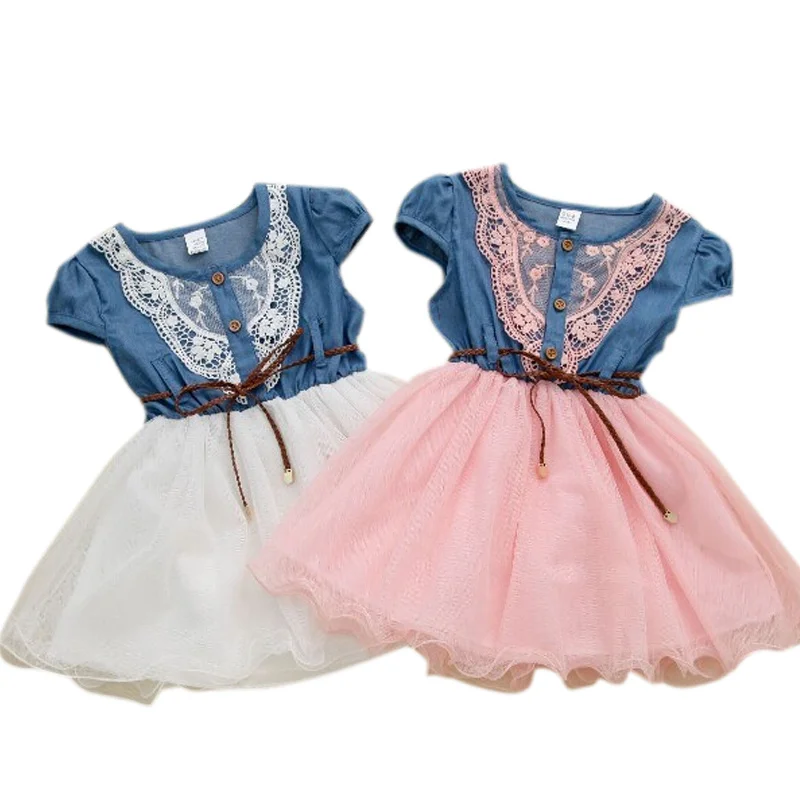 So get a sports bra with hooks in front for easy access to the breasts.
Bras are also great birthing clothes if you plan to have a water birth or to use a birthing pool.
Readers Also Love:
15 Not-So-Obvious Things Most Mums Forget To Pack In Their Hospital Bag
17 Last-minute items to pack in your hospital bag
25 ways dads can support their wives in labour
What to wear for a water birth (10 different options)
#6. BATHROBE OR LIGHT DRESSING GOWN
It's easy to forget that labour isn't just the pushing stage. For many mums, it could last hours between each labour stages before your baby eventually makes an appearance.
During the earlier stages of labour, you can wear a bathrobe or light dressing gown. This is especially useful and convenient if you need to walk the hospital corridors for labour to progress faster.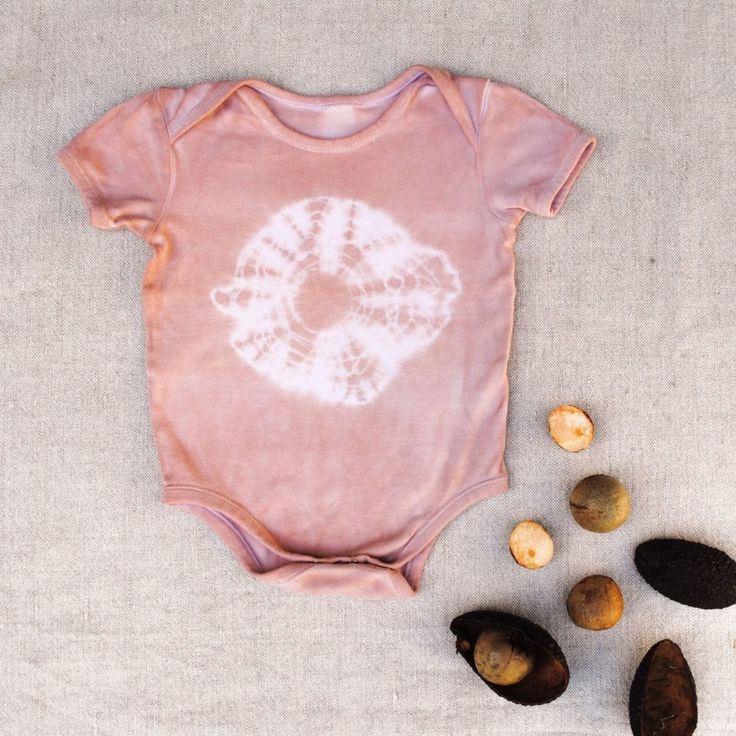 #7. ADULT NAPPIES OR PADS
Like I said earlier, birth is messy. You may find yourself constantly feeling the urge to pee, or having mucous discharge. 
Instead of going to the toilet numerous times, an adult nappy or sanitary pad will do the job.
If you get an epidural, you don't have to worry about this as a urine catheter will be inserted.
Adult nappies or sanitary pads are great to wear during the early stages of labour. 
#8. NAKED
Many women complain that it gets really hot when you are giving birth. It's true.
You may want to remove all your clothing in labour and give birth naked!
---
Jen Samad had a vaginal birth in a US hospital. She says she wore "a gown then nothing cuz I got so hot!"
---
I agree with her 100%. I had my second son naked save a bra. It was late summer and I was so so hot and felt restricted! 
I asked the midwife if I could remove my dress.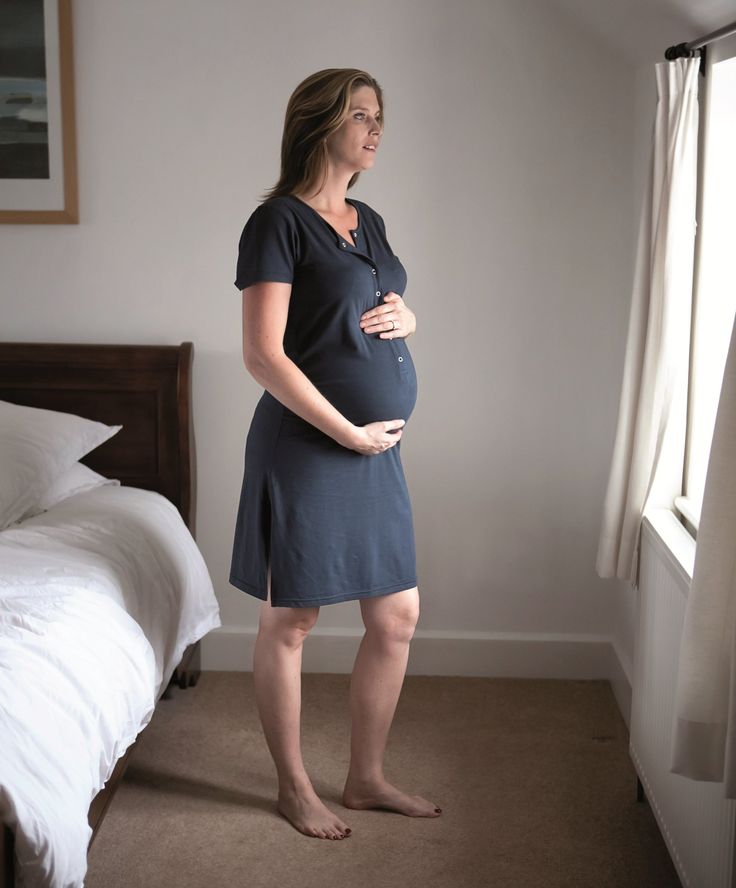 She said yes. And off it went! 
You can also go commando for a water birth.
I have to say though, it's more likely to see mums give birth naked in a birth centre or when they have a non-medicated natural birth, rather than with an epidural.
#9. COMFY MAXI DRESS
This is another great outfit to wear when giving birth. Maternity maxi dresses are perfect birthing clothes! They're very comfortable and great for walking the halls in labour. 
I wore a maxi dress for my second son's birth before going commando!
#10. YOUR HUSBAND'S SHIRT
This is one of my personal favourites. Not only will your husband's shirt be a personal touch, but it also likely be oversized and so comfortable.
Another plus, is if it gets ruined, well, better his shirt than yours!
Other variations are tops, tank tops, long t-shirts, oversized t-shirts, cotton nightshirts.
One good thing about wearing a top when giving birth is that you would be able to take and share some pretty decent after birth pictures!
---
I love what Eline says about her labour outfit, "I wore one of my husband's t-shirts.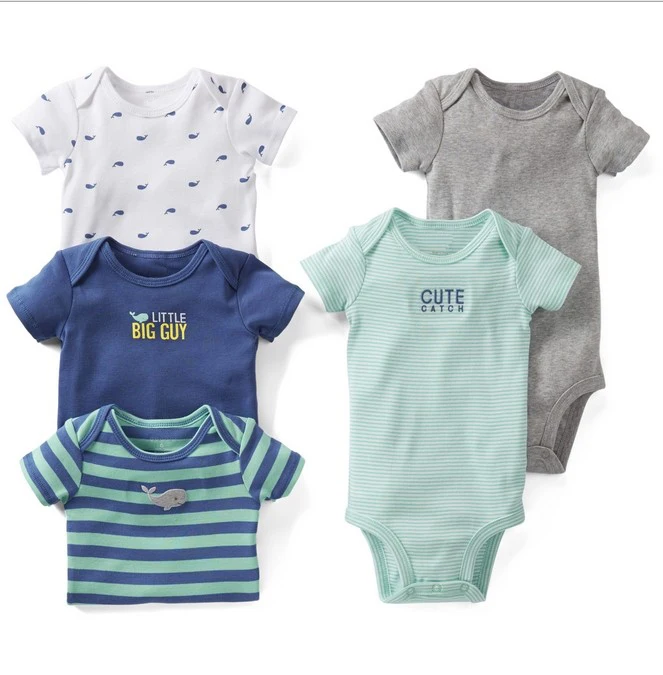 I just liked the idea. But it was also comfortable and it didn't matter that it would get all kinds of bodily fluids all over it".
---
#11. TANK TOP AND SKIRT
If you want, you can wear a maternity tank top and skirt like this one. As long as you are comfortable in it. It's fine. The tank top will be fantastic for labouring in Summer.
When it's time to push, you can pull off the skirt or lift it over your waist.
#12. SOCKS
Socks can be comfy to wear in labour and somehow make you feel better. Get non-skid/non-slip socks. Socks with grips are great for walking the corridors. 
You can also get the super fancy ones with cute sayings on the soles like relax, breathe, push.
Your socks may or may not get messed up in the process of labour depending on the position you are in when giving birth. 
It's also likely that if you're so hot during labour, you won't want to wear socks.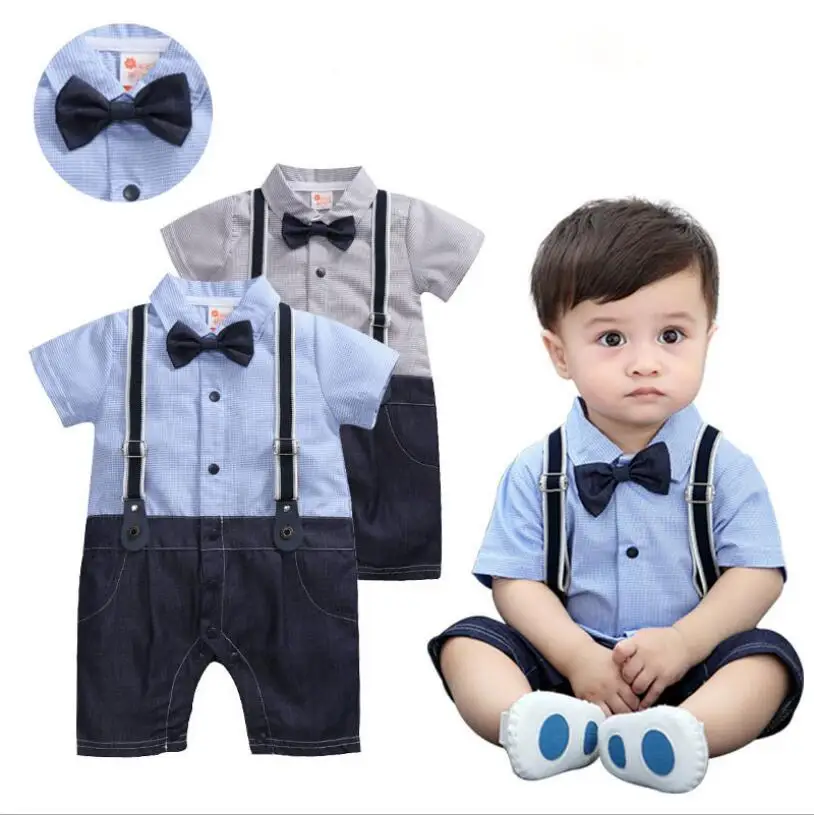 Planning for a caesarean section? You'll have to wear compression socks to prevent blood clothes and deep vein thrombosis. The hospital will provide them.
Remember whatever you wear,  if you plan to breastfeed and to do skin-to-skin, you need easy access to your breasts and chest. Also, your midwife needs easy access to the vagina.
Grab your FREE Birth Plan Printable Template to have the birth of your dreams.
IN SUMMARY,
There's a variety of labour clothes you can wear when giving birth, not just the standard hospital gown. 
You can decide to wear nothing at all! The truth is, when the intensity of labour hits, you wouldn't care if you are fully clothed or completely naked!
Also, remember that bikini tops, tankinis, bras are great outfits for water birth. You can also go into the birth pool completely naked if you want.
I hope this post has helped you decide on what to wear when giving birth.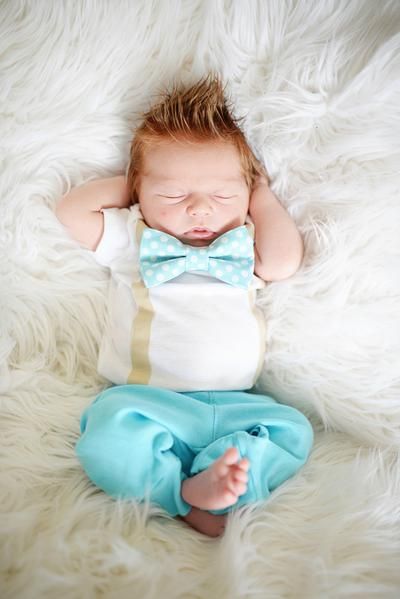 You can check out these other posts:
How big should your hospital bag be?
When is TOO EARLY to pack your hospital bag?
How many nursing pads should I take to hospital?
The Top 5 Antenatal Classes on YouTube Right Now
The postpartum care kit you need for a fast delivery
The best birthing classes on YouTube
Praying for a safe birth and a healthy baby for you!
242 shares
List of necessary things for a newborn
Expecting a baby is a time filled with pleasant chores and worries, among which there is always a place for shopping to choose everything you need for your unborn child. Even if you prefer online shopping, it doesn't hurt to make a list of what you need for your newborn.
Why buy baby products in advance?
Despite superstition, many modern parents begin to think about buying baby products a few months before giving birth, carefully planning and listing the most necessary things.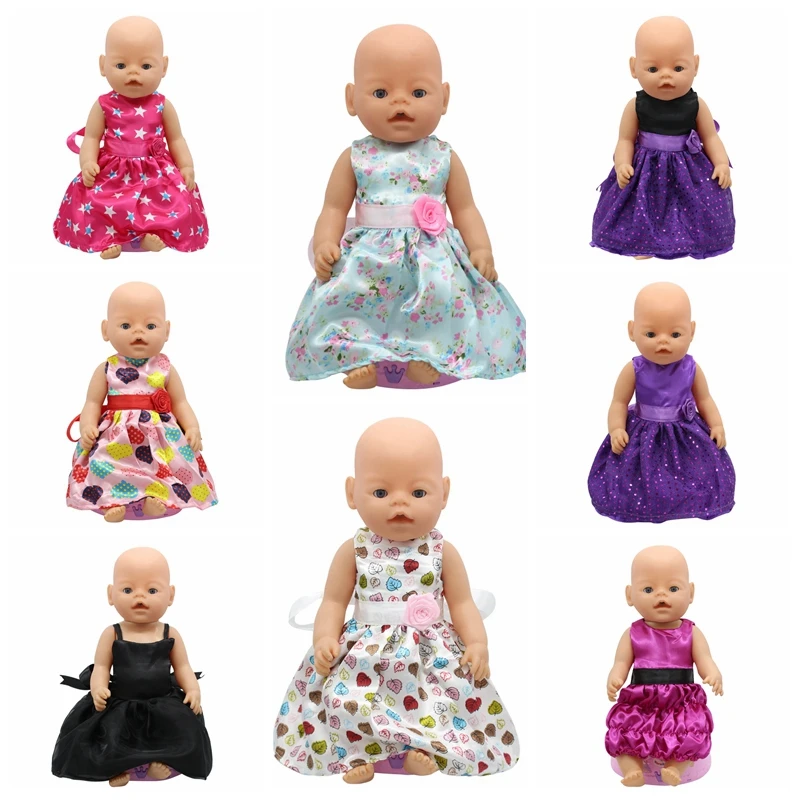 This approach allows you not only to save your nerves, but also save money, because having time left, you can compare prices, not miss promotions and choose the most profitable options. It will also save you from the situation when the desired model or color is not available, it will be delivered only in a couple of weeks, and the goods are needed for today.
The most important block in the list of what a baby needs is things for discharge from the maternity hospital.
What do you need at discharge?
If you can buy everything else later, then you should definitely pack things for the maternity hospital in advance and first of all take care of the following points:
body, sliders, bonnets and socks.
For the discharge itself, prepare an elegant envelope, a set of clothes or overalls appropriate for the weather. In winter, it will not be superfluous to wrap the baby in a blanket.
Take a small pack of newborn diapers with you. If you are worried about allergies, you can purchase the smallest packs from different brands to see which one works best.
Hygiene products: baby liquid soap, cream for delicate skin under diapers, dry and wet wipes.
If you are driving home, take care of the safety of your newborn by purchasing a car seat or infant carrier. You can read about the difference between groups of car seats and what is better to choose based on your needs in the article. When buying, pay attention to the compliance of the model with European standards, you can find out about it from the signs on the case or in the attached documents.
What does a baby need after delivery?
In the first month of a child's life, the attention of mother and father will be focused on his needs and development. At this time, as a rule, there is no time for shopping, so it will be great if all the necessary items upon arrival from the maternity hospital are waiting for you at home.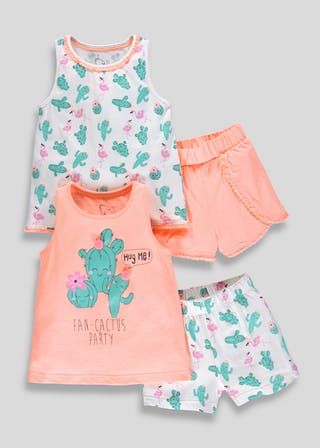 Furniture, transport and household items
The most important and costly section of the list, here we have included the necessary items for sleeping, walking and bathing:
Cot.
Mattress.
Bed set.
Stroller.
Changing table.
Tray.
When choosing a crib, be guided by well-known and trusted brands, and also take into account the practicality of the model. Playpens and cradles are good for the little ones, but if you want to use the crib for many years, go for the classic model with a drop-down side and bottom height adjustment. Read more about choosing a bed in our article.
Choose a quality orthopedic mattress according to the size of the crib. The sleeping surface should be flat and firm to promote proper posture. Opt for hypoallergenic materials such as coconut coir and cotton. A waterproof case can be purchased to protect against moisture.
Bedding sets can include everything you need: duvet with duvet cover, pillow with pillowcase, sheet and soft protective bumpers.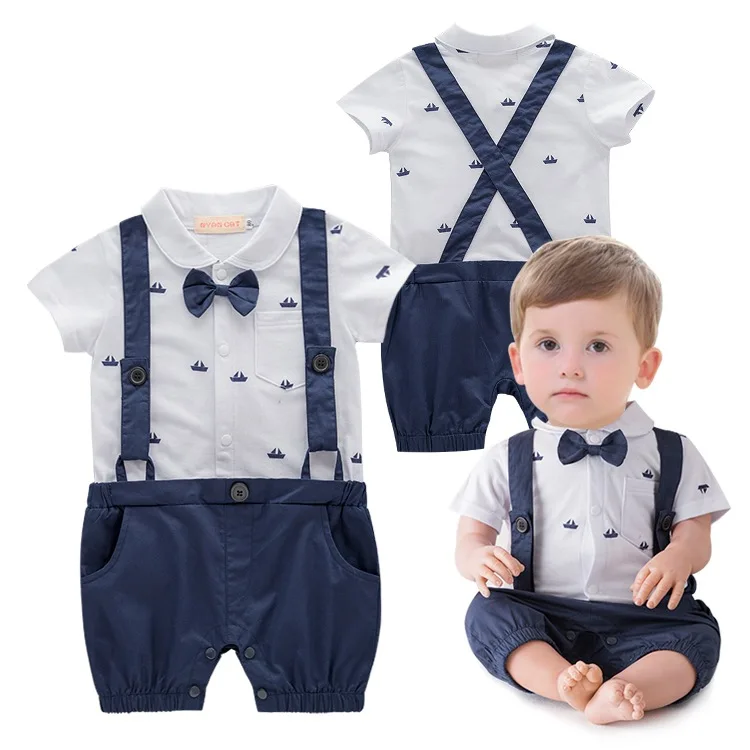 These are 6 in 1 sets. But you can choose everything separately, the main thing is to take into account the dimensions.
Walking with a baby is unimaginable without a stroller. It should be light, compact and fit easily in an elevator. You can purchase a model with a cradle for the first time, and after six months, pick up a stroller, or buy a two- or three-in-one model right away. When choosing, check the reliability of the chassis, frame and wheelbase, the safety of materials and the reputation of the brand. Contrary to stereotypes, a good stroller does not have to be very expensive, the modern industry offers quality options at affordable prices.
The changing table makes baby care more comfortable: changing a diaper, changing your baby's clothes and carrying out hygiene procedures is easier on a flat, spacious surface. An analogue for small apartments is a changing mat on a soft or hard base. It can be placed on a table, dresser or sofa.
It is undesirable to carry out bath procedures without a bath: holding and washing a child in an ordinary bath is inconvenient and simply dangerous.
Our advice will help you with choosing the ideal model, but the main thing you need to know is that only a horizontal container is suitable for a baby, in which it will not be cramped. In the kit, if desired, you can pick up an anatomical slide, stand and thermometer.
Clothes
If you already know the gender and the approximate weight and height of the unborn child, you can safely stock up on clothes. Among what a newborn needs, there are the following wardrobe items:
Undershirts (4-5 pieces).
Romper (2-3 pieces). Models with a high elastic band or a fastener over the shoulder are considered the most comfortable.
Body (3-4 pieces). Clothing with buttons between the legs allows you to quickly change diapers.
Slips (2-3 pieces) for sleeping, walking in warm weather or as a base for warm overalls.
Caps (2-3 pieces).
Socks (5-6 pairs).
Bibs.
Parents of winter children have more expenses: to the basic list, you need to add warm overalls and a hat, and also take care of the presence of a warm cover for the stroller.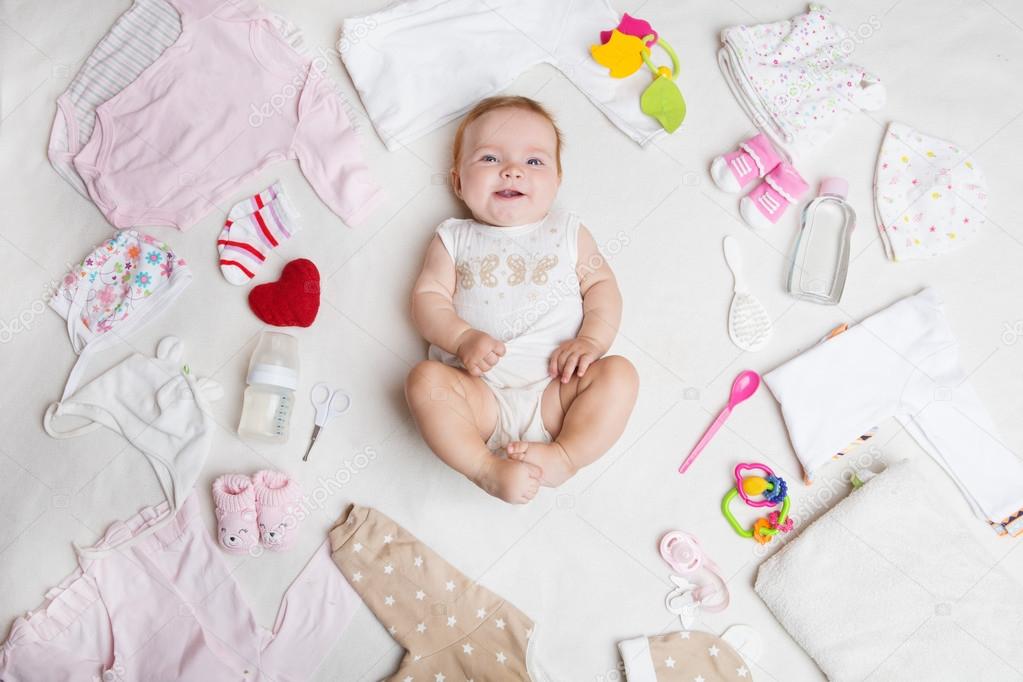 When purchasing clothes, follow these simple rules:
Choose the density of the fabric depending on the time of year: for autumn and winter, you need to take more models with a fleece, and in summer and late spring - thin ones.
Do not buy clothes made of synthetics, it is better to give preference to quality over quantity and choose clothes made from natural materials.
Don't wear too many clothes of the same size because your baby will outgrow them quickly.
Be careful with clothes in bright colors, they can irritate the baby's eyes.
Avoid fasteners on the back, they will interfere with the child.
Hygiene
0003
Diapers. You can choose special ones for a boy or a girl, or buy universal ones.
Cotton swabs.
Baby wet and dry wipes.
Powder for diapers.
Shampoo and baby soap.
Manicure scissors with rounded tips.
Laundry detergent without phosphates and strong odor.
Baby cream or oil.
Antiseptic for accidental scratches.
Baby's skin is sensitive and needs careful and gentle care. All hygiene products should be designed for use on children's skin, not contain aggressive components or allergens.
Nutrition
If breastfeeding is not possible for some reason, you will need bottles, nipples and formula, which should be selected in consultation with your pediatrician, and a bottle warmer will also be a good idea.
When breastfeeding, you can buy special devices to make the process comfortable for the mother:
Breast pump for expressing milk.
Postpartum bandage and special nursing bra.
Breast pads to keep milk out of clothes.
The above is just a basic list, each family can scale it down or expand it based on their lifestyle, needs and budget.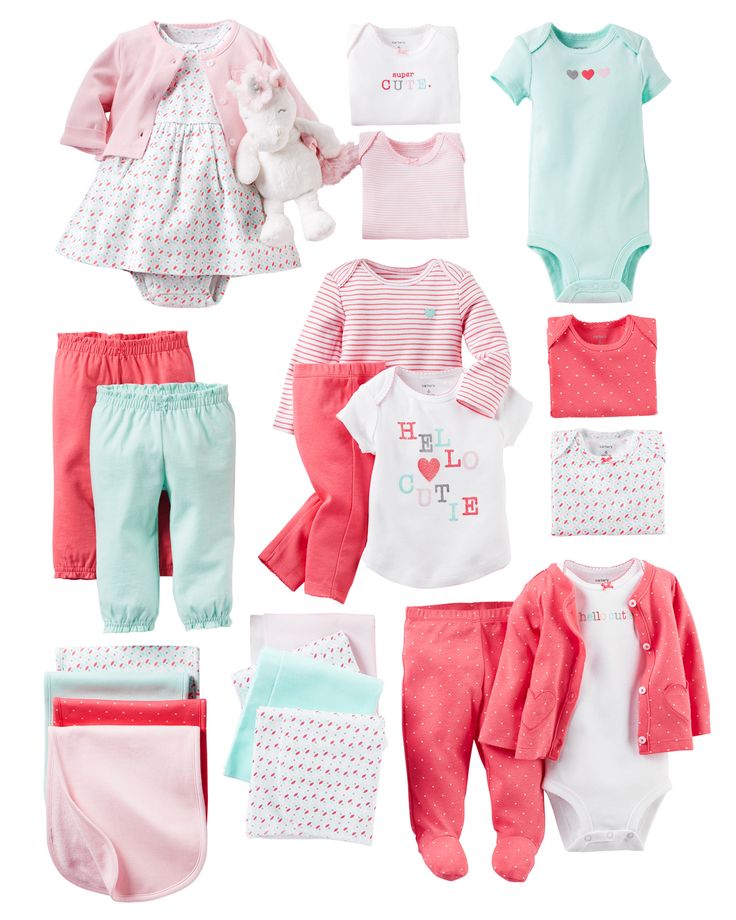 You can pick up most of the goods from the list in the online store avtokrisla.com. Our experts will be happy to help with the choice and answer questions by phone:
0-800-75-71-75 (free of charge)
List of things for a newborn to be discharged from the hospital; Clothing for discharge
Winter clothes
Plaids and blankets
May 30, 2020
Author: Ekaterina Radominova, inspirer of the project
First things for a newborn. Discharge from the hospital: What to do? What are some ideas?
We will not be distracted by first-aid kits, furniture, strollers and other attributes of the beginning of a new life starting from the maternity hospital and subsequent discharge, but we will focus only on clothes, since nothing is as important as a list of things for a newborn in the first month of life .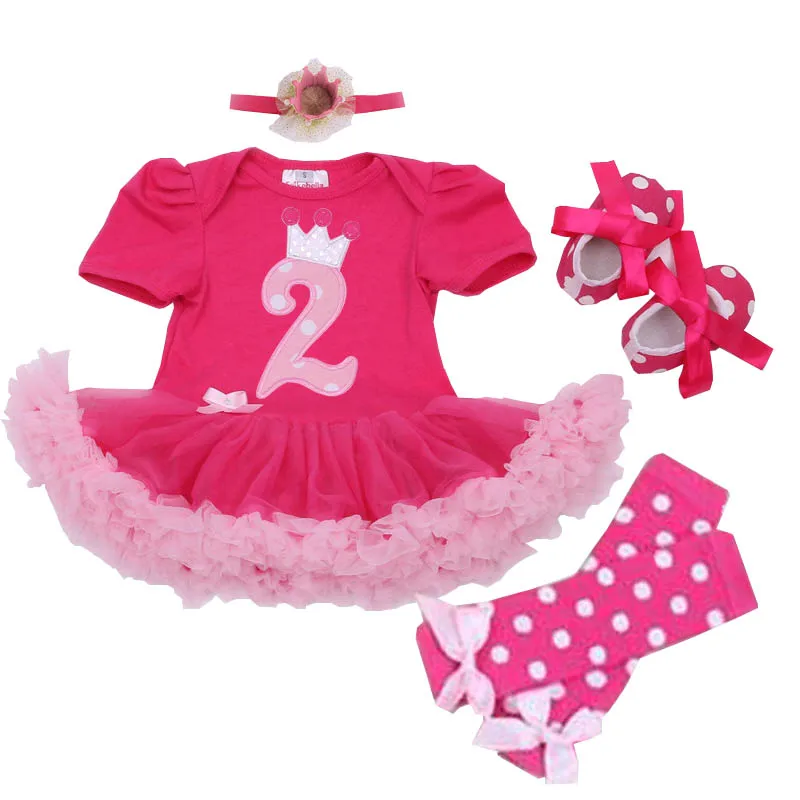 You can easily purchase these products in our online store using recommendations and practical advice.
The arrival home of a new family member is the most important and significant moment in the life of any person, regardless of when the discharge from the maternity hospital takes place in summer, spring, autumn or winter.
A peculiar tradition has developed that after a baby is discharged from the maternity hospital, a huge amount of seemingly necessary items of clothing are purchased for him, which young parents never use.
A baby from a little man becomes a full-fledged member of the family and society, and children's clothes, neatly folded on a shelf, bought without a systemic list, continue to lie there, reminding parents of those moments when their child was just a baby.
A list of things for a newborn for the first time, compiled before the baby is born, will help you avoid unnecessary purchases.
Our advice boils down to a practical and proven call: buy the most essential and practical items of baby clothes for your baby's first moments in the hospital and for the months ahead, guided by a pre-defined list of all things for a newborn.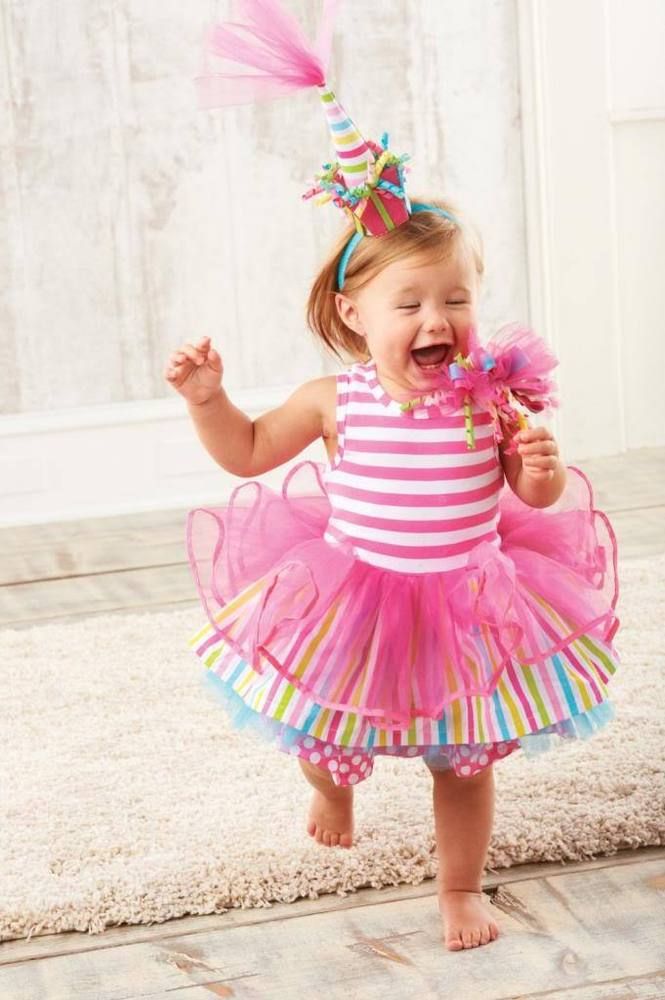 The miser pays twice, this is an old and proven truth, which proves its relevance even when purchasing the first things for your newborn babies. Quality beautiful things worth the money!
Every mother faced a dilemma: to buy or not to buy baby clothes or clothes for discharge in advance, before the birth of a child, guided by some not entirely clear prejudices and advice from outside. It is difficult to argue this point of view, but communicating with many people of different faiths, we are convinced of a very firmly formed opinion and fear of buying the first necessary things before the birth of the baby and discharge from the hospital.
Our Vision: Buy everything you need slowly and without haste two, at most one month before the baby is born, because following the previously compiled list of things a newborn needs in the first months of life will give you peace of mind and confidence.
And there are two pretty good reasons for this:
firstly, it makes the expectant mother extremely happy, since buying things for the first time for your baby before going to the maternity hospital initiates positive emotions in the last, sometimes quite difficult months pregnancy, constantly emphasizing the main goal of every woman's life - the birth of a child and its subsequent discharge and upbringing;

It is important to note that the expectant mother chooses everything herself, without haste, based on her desires and view on raising a child, guided by a thoughtful, pre-prepared list. Let's admit that the need to go to the maternity hospital may arise even earlier than the estimated date, and the purchased and prepared clothes for discharge will come in handy.

In this case, the implementation of these purchases falls on the future dad (there is a possibility that he will not cope with this task in the best way) or on relatives who will do everything with their views on life, ignoring the opinion of the parents of the newborn. Such purchases often turn out to be not at all what a mother wanted for her newborn child.

secondly, it is the planning and distribution of peak loads of the family budget. Let's be realistic, buying all the necessary first things for a newborn at one moment is much more difficult and financially expensive than buying clothes for newborns for the first time gradually and deliberately.
List of things for a newborn
Let's share our life hack for saving the family budget: make "My list of things for a newborn for the first time", this is a kind of list of conditional Wishlist.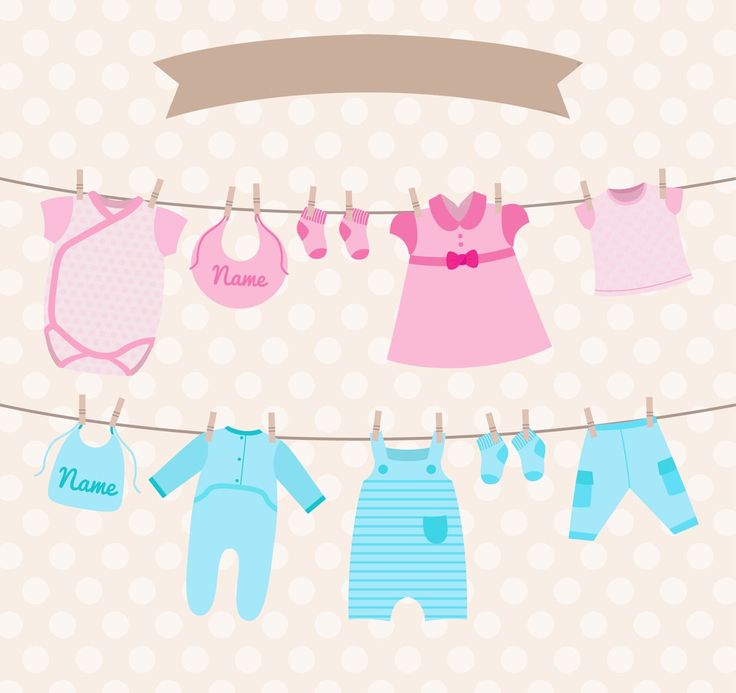 At the same time, expensive, but extremely necessary elements of children's wardrobe should be distributed as gifts from relatives. Thus, the main tasks are solved at this crucial moment for everyone:
relatives receive clear instructions on the necessary and useful things for a newborn baby and are freed from tedious thoughts and fortune-telling about what to buy a gift for a newborn for a solemn discharge from the maternity hospital;
the expectant mother feels confident and calm, realizing that the most necessary and expensive items from the list have been acquired, so there will be no need to rush to look for and buy something.
For example, discharge set is a gift from grandma. Mom makes her choice based on her own taste, and grandmother pays for the purchase and solemnly hands over the set to her grandson or granddaughter at the time of discharge from the hospital.
Purchase of walking overalls - a gift for a newborn from a sister.
Bedding set - can be given by my aunt.
Relatives gathered on the day of discharge will not be puzzled by worries and will concentrate on the solemn moments of the long-awaited holiday.
Fortunately, we all live in a time when there is no shortage of any things, especially for newborns, and everything that kids need is available for free. Mom will always be able, as necessary, to order additional clothes for the baby in the online store.
Here is the most important and necessary list of things for a newborn in the first months of life:
Things for the maternity hospital. If you have already decided in which maternity hospital your baby will be born, then you need to clarify whether they give clothes for born babies and is it possible to use what you brought with you?
Clothes for discharge . This is a set of elegant clothes in which the born child will be carried out to the father and numerous relatives will see him.
A set of things for home and walks for the next month after birth.
Things for discharge from the maternity hospital - this is the most beautiful clothes from the entire list of things offered for a newborn for the first time.
For the first ceremony in life, to meet relatives, and, of course, for the first photo shoot, we advise the child to choose an elegant set, which is an integral part of the list of things for a newborn.
Our baby stylist-consultant will help you choose clothes for your baby for discharge and for the following months.
The wishes of the mother in terms of style, color, materials of clothing for the child, as well as the budget will not go unnoticed.
one likes everything delicate and lacy;
others like sparkling rhinestones and bright colors;
others love minimalism and restraint;
someone needs to meet a certain budget,
others need to emphasize their status and purchase a premium product group
For correct recommendations, we proceed from the taste preferences of the expectant mother, the discharge season (things for discharge in winter, spring, summer, autumn), the practicality of clothing, as well as the list of necessary things for a newborn:
What to take to the maternity hospital or clothes for discharge
This list of things for a newborn will make it easier for you to stay in the maternity hospital for the first time after the birth of a child, regardless of whether or not clothes for the baby are issued directly at the maternity hospital:
Diaper - cocoon on lightning. The most important and unsurpassed in functionality thing from this list! There are a lot of varieties of these diapers, which satisfy the most demanding wishes of mothers. From our point of view, the cocoon diaper with a zipper is the most convenient, because it is used instead of swaddling the baby. These diapers in the combined size "56-62" will be enough for two pieces.
It will be necessary to supplement this list with two overalls - slips with seams outside with closing handles. Closing handles are a necessary design feature of the overalls, since the baby is quite likely to wake himself unconsciously by moving the handles during sleep, scratching himself with his nails on his fingers. The sleeves have a handle to open and close again.
Pair of lightweight socks to keep baby's feet warm.
One cap to protect the baby's head from possible drafts.
Newborn weight and size chart

Ultrasound diagnostic report
Size
Baby is standard size and weight for gestation,
approximate weight is less than 4 kg.
56
Baby - large, over 4 kilograms and over 56 cm tall
62
Materials and fabrics from which clothes for a newborn should be made
Clothes purchased for the first time, which is in contact with the baby's body (first layer), must be made of 100% cotton! It can be bodysuit or bodysuit . For clothes of the second layer (which is worn over the overalls), the composition is not fundamental, so you can only be guided by visual assessment and sympathy when buying clothes that a newborn needs for the first time for walking.
If the baby was born in winter and at the time of discharge you are faced with the choice of warm clothes, then the insulation in clothes can be: down, sheep wool, modern artificial insulation (isosoft, holofiber, bamboo, alpolux).
It should be noted that modern materials are very light, soft, and not bulky, which often leads to erroneous conclusions about the quality and heat transfer of clothing.