Range of fever in babies
Fever (0-12 Months)
Is this your child's symptom?
An abnormal high body temperature
Fever is the only symptom. Your child has a true fever if:
Rectal (bottom), Ear or Forehead temperature: 100.4° F (38.0° C) or higher
Under the arm (armpit) temperature: 99° F (37.2° C) or higher
Caution: Ear temperatures are not accurate before 6 months of age
Caution: Forehead temperatures must be digital. Forehead strips are not accurate.
Causes of Fever
Overview. Almost all fevers are caused by a new infection. Viruses cause 10 times more infections than bacteria. The number of germs that cause an infection are in the hundreds. Only a few common ones will be listed.
Viral Infections. Colds, flu and other viral infections are the most common cause. Fever may be the only symptom for the first 24 hours. The start of viral symptoms (runny nose, cough, loose stools) is often delayed. Roseola is the most extreme example. Fever may be the only symptom for 3 to 5 days. Then a rash appears.
Bacterial Infections. A bladder infection is the most common cause of silent fever in girls.
Vaccine Fever. Fever with most vaccines begins within 12 hours. It lasts 2 to 3 days. This is normal and harmless. It means the vaccine is working.
Newborn Fever (Serious). Fever that occurs during the first 3 months of life can be serious. All of these babies need to be seen as soon as possible. The fever may be due to sepsis (a bloodstream infection). Bacterial infections in this age group can get worse quickly. They need rapid treatment.
Meningitis (Very Serious). A bacterial infection of the membrane that covers the spinal cord and brain. The main symptoms are a stiff neck, headache and confusion. Younger children are lethargic or so irritable that they can't be consoled. If not treated early, can suffer brain damage.
Overheated. The fever is usually low grade. Can occur during heat waves or from being overdressed. The temp becomes normal in a few hours after moving to a cooler place. Fever goes away quickly with rest and drinking extra fluids.
Not Due to Teething. Research shows that "getting teeth" does not cause fevers.
Fever and Crying
Fever on its own shouldn't cause much crying.
Frequent crying in a child with fever is caused by pain until proven otherwise.
Hidden causes can be ear infections, kidney infections, sore throats and meningitis.
Normal Temperature Range
Rectal. A reading of 98.6° F (37° C) is just the average rectal temp. A normal low can be 96.8° F (36° C) in the morning. It can change to a high of 100.3° F (37.9° C) late in the day. This is a normal range.
When to Call for Fever (0-12 Months)
Call 911 Now
Not moving
Can't wake up
Severe trouble breathing (struggling for each breath; can barely speak or cry)
Purple or blood-colored spots or dots on skin
You think your child has a life-threatening emergency
Call Doctor or Seek Care Now
Trouble breathing, but not severe
Great trouble swallowing fluids or spit
Fever in baby less than 12 weeks old. Caution: Do NOT give your baby any fever medicine before being seen.
Fever over 104° F (40° C)
Shaking chills (shivering) lasting more than 30 minutes
Nonstop crying or cries when touched or moved
Won't move an arm or leg normally
Dehydration suspected. No urine in over 8 hours, dark urine, very dry mouth and no tears.
Weak immune system. Examples are sickle cell disease, HIV, cancer, organ transplant, taking oral steroids.
Your child looks or acts very sick
You think your child needs to be seen, and the problem is urgent
Contact Doctor Within 24 Hours
Age 3-6 months old with fever
Age 6-12 months old with fever that lasts more than 24 hours. There are no other symptoms (such as cough or diarrhea).
Fever lasts more than 3 days
Fever returns after gone for more than 24 hours
You think your child needs to be seen, but the problem is not urgent
Contact Doctor During Office Hours
You have other questions or concerns
Self Care at Home
Fever with no other symptoms and your child acts mildly ill
Seattle Children's Urgent Care Locations
If your child's illness or injury is life-threatening, call 911.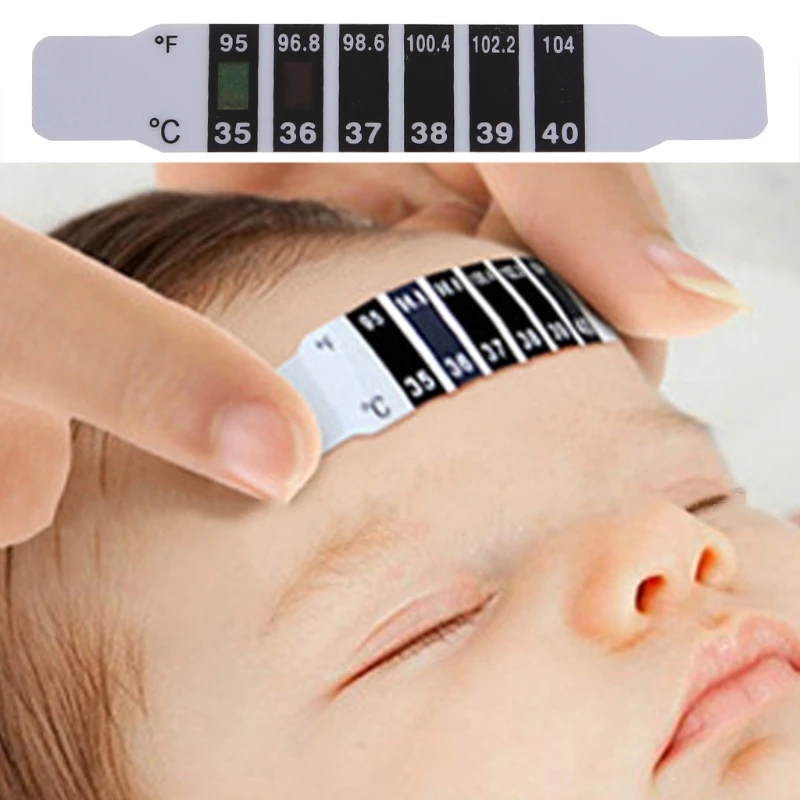 Bellevue
Everett
Federal Way
Seattle
Care Advice for Fever
What You Should Know About Fever:

Having a fever means your child has a new infection.
It's most likely caused by a virus.
You may not know the cause of the fever until other symptoms develop. This may take 24 hours.
For infants more than 3 months old, most fevers are good for sick children. They help the body fight infection.
Use the ranges below to help put your child's level of fever into perspective:
100° - 102° F (37.8° - 39° C) Low grade fever: helpful, good range. Don't treat.
102° - 104° F (39 - 40° C) Average fever: helpful. Treat if causes discomfort.
Over 104° F (40° C) High fever: causes discomfort, but harmless. Always treat.
Over 106° F (41.1° C) Very high fever: important to bring it down. Rare to go this high.
Over 108° F (42.3° C) Dangerous fever: fever itself can be harmful.

Treatment for All Fevers - Extra Fluids:

Fluids alone can lower the fever. Reason: being well hydrated helps the body give off heat through the skin.
For shivering (or the chills), give your child a blanket. Make them comfortable.
Offer your child extra water or other fluids by mouth. Cold fluids are better. Until 6 months old, only give extra formula or breastmilk.
For all children, dress in 1 layer of light weight clothing, unless shivering. Reason: also helps heat loss from the skin.
For shivering (or the chills), give your child a blanket. Make them comfortable.
Caution: if a baby under 1 year has a fever, never overdress or bundle up. Reason: Babies can get over-heated more easily than older children.

Fever Medicine:

Caution: Do not give a baby under 3 months any fever medicine. Most of these babies will need to be seen.
For fevers 100°-102° F (37.8° - 39°C), fever meds are not needed. Reason: fevers in this range help the body fight the infection. Fevers turn on the body's imune system. Fevers don't cause any discomfort.
Fever meds are mainly needed for fevers higher than 102° F (39° C).

Give an acetaminophen product (such as Tylenol).
Another choice is an ibuprofen product (such as Advil) if over 6 months old.
Goal of treatment: keep the fever at a helpful level. Most often, the fever meds lower the fever by 2° to 3° F (1 - 1. 5° C). They do not bring it down to normal. It takes 1 or 2 hours to see the effect.
Do not use aspirin. Reason: Risk of Reye syndrome, a rare but serious brain disease.
Do not use both acetaminophen and ibuprofen together. Reason: Not needed and a risk of giving too much.
Pain: fever does not cause pain. If your child also has pain, it's from the infection. It may be a sore throat or muscle pain. Treat the pain, if it's more than mild.
Return to Child Care:

Your child can return to child care after the fever is gone. Your child should feel well enough to join in normal activities.

What to Expect:

Most fevers with viral illnesses range between 101° and 104° F (38.4° and 40° C).
They may last for 2 or 3 days.
They are not harmful.

Call Your Doctor If:

Your child looks or acts very sick
Any serious symptoms occur such as trouble breathing
Fever goes above 104° F (40° C)
Any fever occurs if less than 12 weeks old
Fever without other symptoms lasts more than 24 hours
Fever lasts more than 3 days (72 hours)
You think your child needs to be seen
Your child becomes worse
And remember, contact your doctor if your child develops any of the 'Call Your Doctor' symptoms.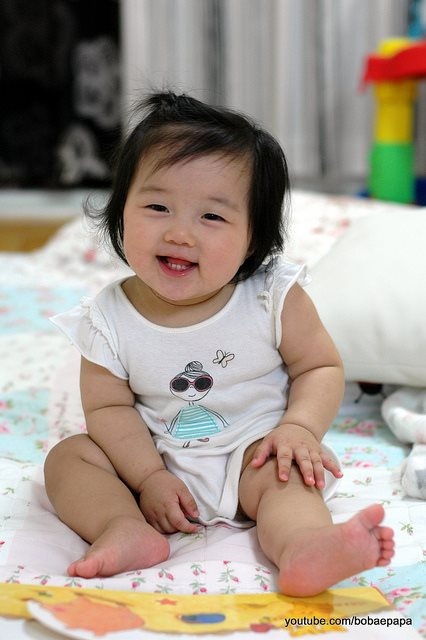 Disclaimer: this health information is for educational purposes only. You, the reader, assume full responsibility for how you choose to use it.
Last Reviewed: 10/10/2022
Last Revised: 09/18/2022
Copyright 2000-2022 Schmitt Pediatric Guidelines LLC.
Signs of a Fever, Safe Temperatures, Taking Temperature
In this Article
A fever in babies can be one of the scariest symptoms for parents, especially when that fever is high or the baby is only a few weeks old.
Here's what causes infant fevers and what to do when your baby gets a fever.
What Causes Infant Fevers?
A fever isn't an illness -- it's considered a symptom of one. A fever usually means that the body is fighting an illness and the immune system is working. If your baby has a fever, in most instances it means they have probably picked up a cold or other viral infection. Although they are less common in infants, pneumonia, urinary tract infections, ear infections, or a more serious infection such as a blood bacterial infection or meningitis may be causing a fever.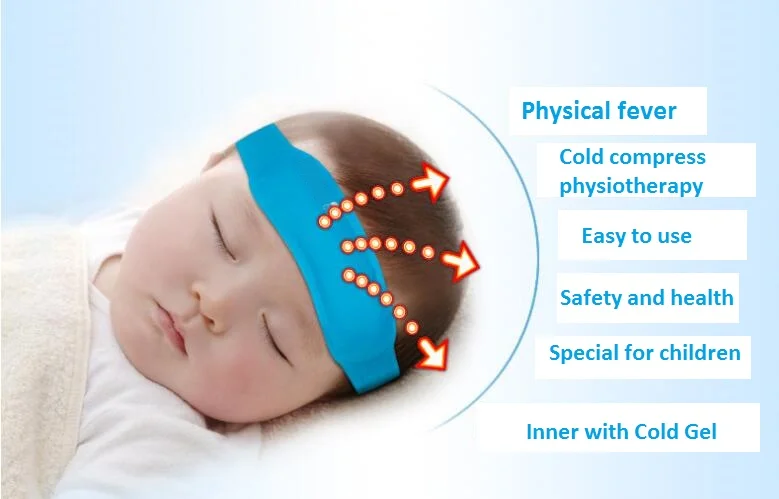 Other causes of fever in babies include:
Reaction to a vaccination
Becoming overheated from being dressed too warmly or spending too much time outside on a hot day
Fever in Babies: What Are the Signs?
Your baby may act differently, and they may also be crankier and fussier than usual.
Other symptoms of a fever in babies include:
Poor sleeping
Poor eating
Lack of interest in play
Less active or even lethargic
Convulsions or seizures
How Do I Take My Baby's Temperature?
You can take a child's temperature a few different ways, such as via the rectum (rectally), mouth (orally), ear, under the arm (axillary), or at the temples. The American Academy of Pediatrics (AAP) recommends only using digital thermometers in children. Mercury thermometers should not be used because they pose a risk of mercury exposure and poisoning if they break.
Rectal thermometers provide the most accurate temperature readings and can be easiest to take in an infant.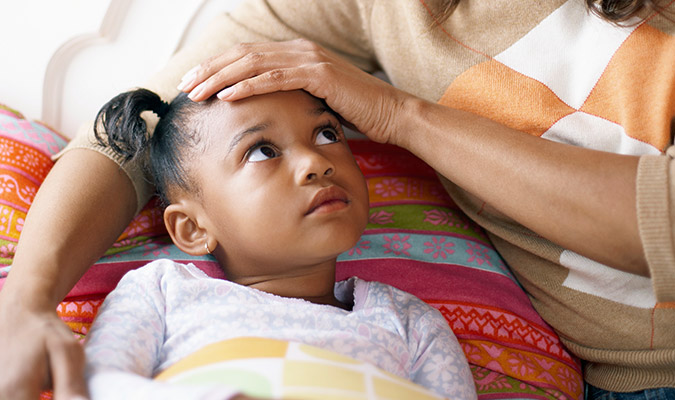 To take a rectal temperature, first make sure the thermometer is clean. Wash it with soap and water or wipe it with rubbing alcohol. Lay your baby on their belly or on their back with legs bent toward the chest. Apply a little bit of petroleum jelly around the thermometer bulb and gently insert it into the rectal opening. Hold the digital thermometer in place for about 2 minutes until you hear the beep. Then gently remove the thermometer and read the temperature.
At What Temperature Does My Baby Have a Fever?
A baby's normal temperature can range from about 97 to 100.3 degrees Fahrenheit. Most doctors consider a rectal temperature of 100.4 F or higher as a fever.
When to Call Your Doctor
According to the AAP, call your doctor if your baby:
Is under age 3 months and has a fever; if your baby is under 2 months and has a fever, it is considered an emergency. Seek immediate medical care.
Is lethargic or not responsive
Has problems breathing or eating
Is very cranky, fussy, or difficult to calm down
Has a rash
Shows signs of dehydration, such as fewer wet diapers, dry mouth, no tears with crying, or sunken soft spot on the head
Has a seizure
It can be hard for doctors to tell whether a newborn has a simple virus (like a cold) or a more serious infection (like a UTI, pneumonia, or meningitis).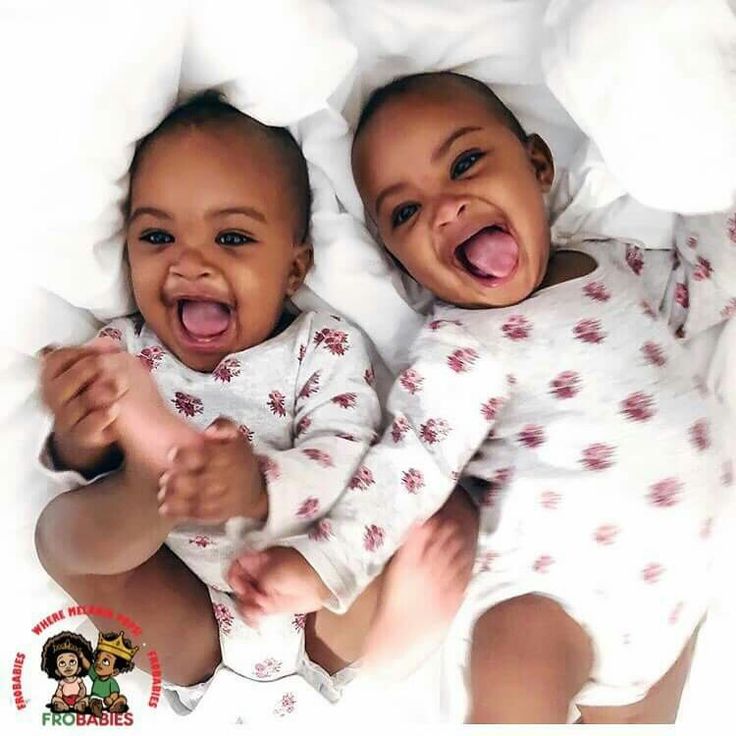 That's why doctors will sometimes order special tests (such as blood or urine tests, a chest X-ray, or a spinal tap) to pinpoint the cause of an infant's fever.
What Should I Do If My Baby Has a Fever?
If your baby is under age 1 month and has a fever, contact your child's doctor right away. For older babies, try these tips:
Bathe your child with lukewarm water. Always check the temperature of the water on your wrist before washing your baby.
Dress your baby in a light layer of clothes.
Give your baby enough fluids to avoid dehydration. Those fluids should be breast milk, formula, an electrolyte solution, or water, depending on the baby's age. Ask your baby's doctor for guidelines. A dehydrated baby may have fewer wet diapers, no tears with crying, or a dry mouth.
If your child is older than 6 months and your doctor says it is OK, you can give your baby either children's acetaminophen or children's ibuprofen. Never give babies aspirin because of the risk for a rare but dangerous condition called Reye's syndrome. Also, do not give a baby under age 6 months any medicines that contain ibuprofen. Be sure to ask your doctor about the dosage and read the package instructions before giving your baby a fever-reducing medicine.
If you are concerned about your baby's fever, call your doctor for advice and reassurance.
© 2022 WebMD, LLC. All rights reserved.
SOURCES:
Merck Manual: "Fever."
American Academy of Pediatrics: "How to Take a Child's Temperature."
The Journal of the American Medical Association, March 10, 2004.
Kidshealth.org: "Fever and Taking Your Child's Temperature."
Fever in children: mechanisms of occurrence and treatment
2017
2016
2015
2014
2013
2012
2011
2010
2007
2006
2005
2004
2003
2002
2001
2000
1999
1998
Fever in children: mechanisms of occurrence and treatment

Fever is an increase in body temperature relative to normal daily values, due to changes in the thermoregulatory center.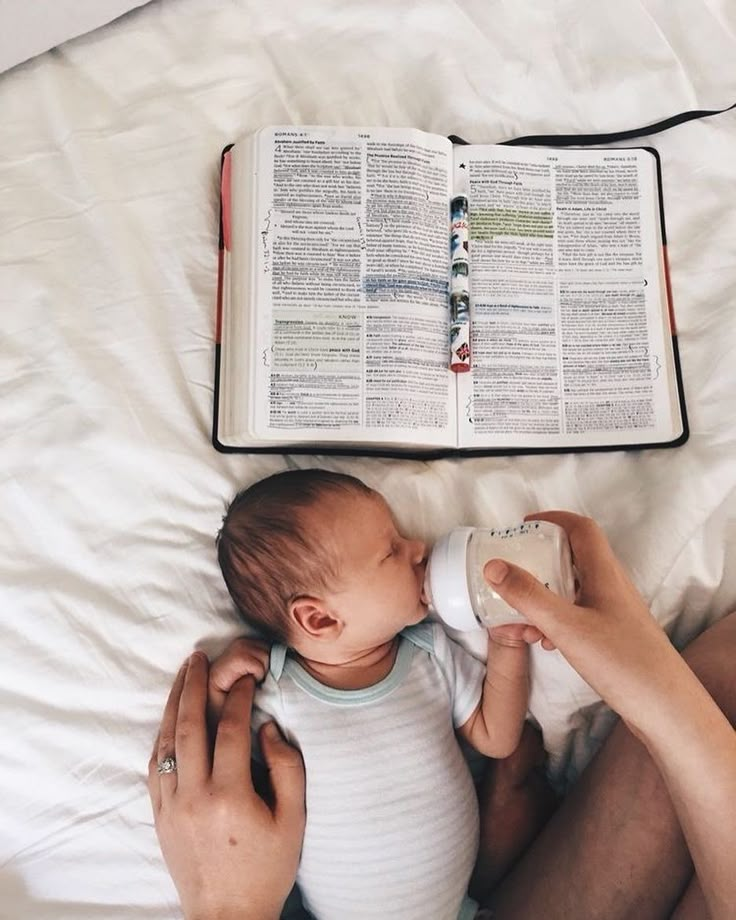 This center is located in the anterior hypothalamic region and ensures the constancy of body temperature, maintaining a balance between heat production (especially in muscle tissue and the liver) and heat loss. Hyperthermia is an increase in body temperature without the participation of the hypothalamus, usually due to insufficient heat transfer (for example, during exercise, taking drugs that reduce sweating, and high ambient temperature).
There are no well-defined indicators of normal temperature. This is due to the fact that body temperature changes depending on age, time of day, physical activity, environmental conditions. This individual variability limits the use of average body temperatures taken from population studies.
More precisely, normal body temperature can be described as a range of values ​​for each individual.
Why is it that the normal body temperature is 36.6°C?
This is due to the research of the German physician Karl Wunderlich, who in 1868 made one million measurements on 25,000 patients using a thermometer about 30 cm long to measure axillary temperature and found that the "normal" human body temperature is 36.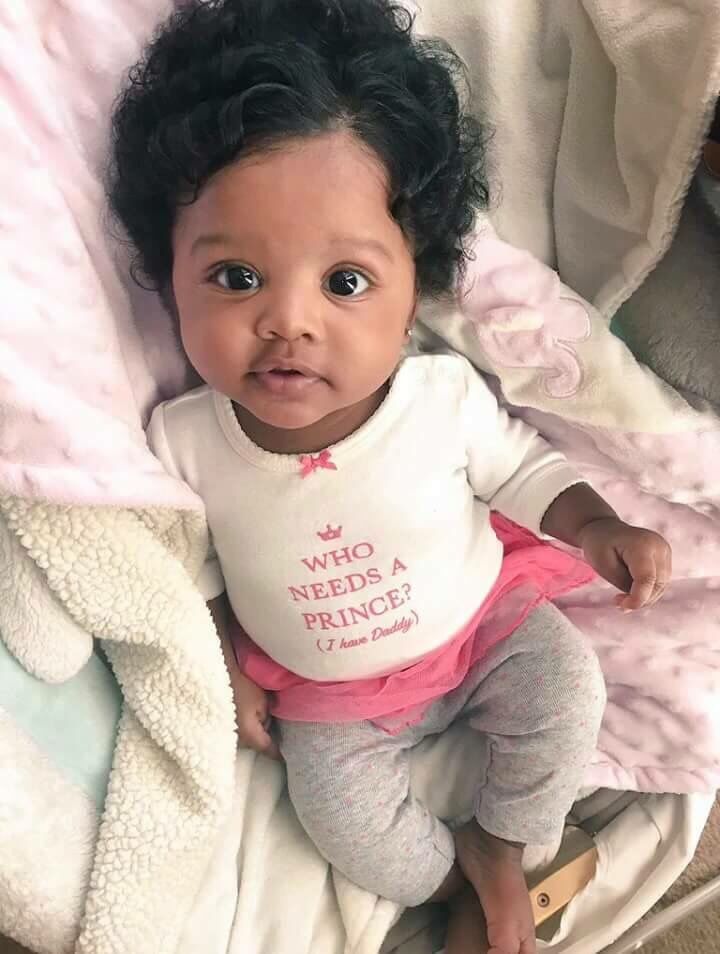 6 ° C.
The typical circadian rhythm of body temperature variations is established by 2 years of age. The highest temperature is usually observed in the afternoon (17.00-19.00), and the minimum in the early morning (2.00-6.00). Daily fluctuations range from 0.1 to 1.3°C.
The average daily temperature in the oral cavity in healthy people aged 18-40 is 36.8±0.4°C (minimum at 6:00 and maximum between 16:00 and 18:00). Daily temperature fluctuations are 0.5°C, less often - 1°C. In 99% of healthy people, the temperature in the oral cavity at 6:00 am does not exceed 37.2°C, and at 16:00 - 37.7°C. Thus, one can speak of fever if the temperature in the oral cavity is above 37.2°C in the morning and 37.7°C in the evening. The temperature in the rectum is usually 0.6°C higher than in the oral cavity; the temperature of freshly discharged urine is very close to it. Lower esophageal temperature best reflects core body temperature. In contrast to hyperthermia with fever, the morning temperature is usually lower than the evening temperature (as is normal).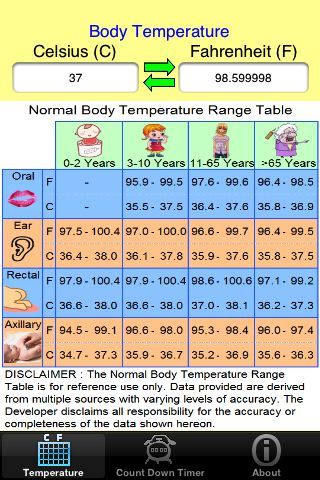 To date, there is no single classification of the level of body temperature. It is customary to distinguish: subfebrile condition - body temperature 37-37.9°C; moderate fever - 38-39.9 ° C; high - 40-40.9 ° C and hyperpyrexia - above 41 ° C. The causes of changes in body temperature, including its significant fluctuations, are so diverse that their establishment presents considerable difficulties even for experienced doctors. Meanwhile, the definition of etiological factors provides real opportunities for optimal therapeutic effects. Conventionally, three groups of causally significant factors that cause an increase in human body temperature can be distinguished:
causing hyperthermia - heat stroke, hyperthyroidism, poisoning with poisons and toxins;
causing fever - communicable and non-communicable diseases;
causing normal fluctuations - physical activity, food intake, circadian rhythms.
According to classical concepts, the development of fever is associated with cytokines - interleukins (IJI)-1β and 6, tumor necrosis factor α (TNFα), etc.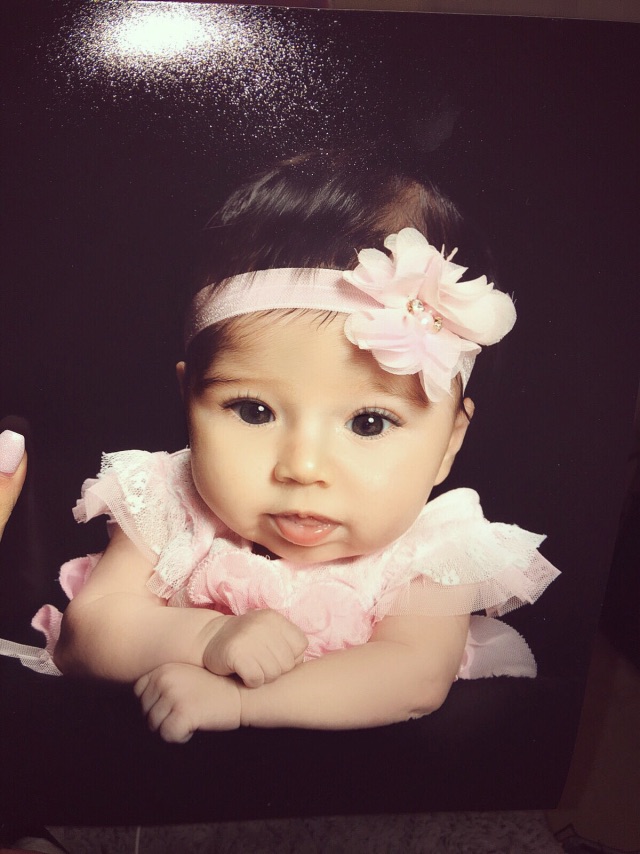 , secreted mainly by activated peripheral mononuclear phagocytes and other immune cells. Taking into account that the direct penetration of highly hydrophilic cytokine proteins to the centers of thermoregulation of the brain within the anterior preoptic region of the hypothalamus is limited by the blood-brain barrier (BBB), signaling mechanisms mediated through cytokines have been established. On the one hand, cytokines transported by the bloodstream can affect areas lacking the BBB, the so-called paraventricular organs. On the other hand, circulating cytokines can interact with their specific receptors on endothelial and perivascular brain cells and thus stimulate the release of pyrogenic mediators from these structures into the brain tissue.
A feverish response is essential as an integral part of the body's defense response. The positive effect of fever is to reduce bacterial proliferation and maintain membrane homeostasis during illness. High body temperature inhibits the synthesis of lipopolysaccharides (LPS) by Gram-negative bacteria.
While there are many arguments for the need for a mild rise in body temperature during an infection, above certain temperatures, fever can become dangerous. It is known that in the body there are mechanisms of temperature regulation that do not allow it to rise above 41 ° C, since this raises the possibility of damage, primarily to the brain. Consequently, physiological antipyretic systems regulate the magnitude and duration of the febrile response in a feedback manner (Fig. 1). These mechanisms, mediated by endogenous antipyretics, can be realized at various levels responsible for the induction and course of fever. Endogenous antipyretics (glucocorticoids, neuropeptides, cytokines, etc.), like exogenous ones, are agents that reduce high body temperature and prevent the development of fever, but do not affect normal temperature.
The antipyretic effects of glucocorticoids are thought to be mediated by various mechanisms. First of all, they modulate the synthesis of cytokines. Interaction of bacterial LPS or pathogen molecular complexes with their respective receptors results in the translocation of nuclear transcription factors kB (NF-kB) and activation protein-1 (AP-1), which induce the expression of numerous genes involved in inflammation, including genes encoding synthesis IL-1β, IL-6 and TNFα, which have a multifunctional mechanism of action.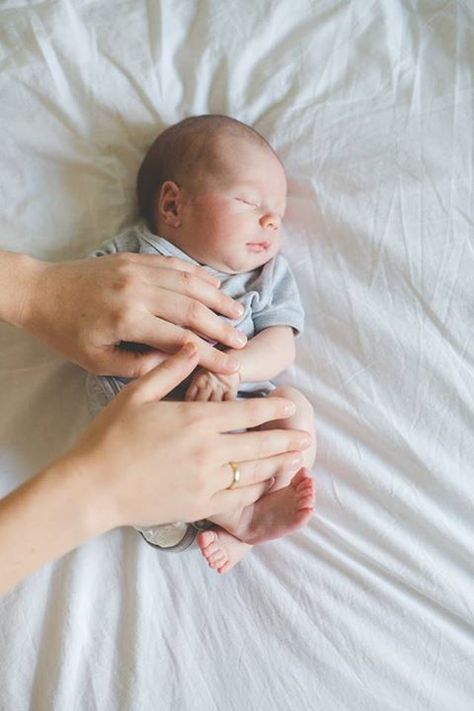 Transcription of these genes is effectively suppressed by glucocorticoids at various molecular levels, leading to a decrease in the synthesis of endogenous pyrogen.
Fig. 1. Scheme of the pathogenesis of fever
ACTH – adrenocorticotropic hormone; STH - somatotropic hormone; TSH - thyroid-stimulating hormone .
Suppression of NF-κB and AP-1 may be due to a direct protein-protein interaction between activated nuclear glucocorticoid receptor and transcription factors involved in the generation of inflammatory products. In addition, regulation of the NFκB inhibitory protein by glucocorticoids has been described. In turn, the NF-kB inhibitory protein prevents NF-kB-dependent gene transcription. Finally, the competition of glucocorticoids with NF-κB and AP-1 for the necessary coactivator molecules is regarded as an opportunity to induce suppression of gene expression. Activation of the hypothalamic-pituitary-adrenal system by circulating cytokines can be considered as an effective feedback regulation of the strength and duration of the biological effects of the activated cytokine cascade.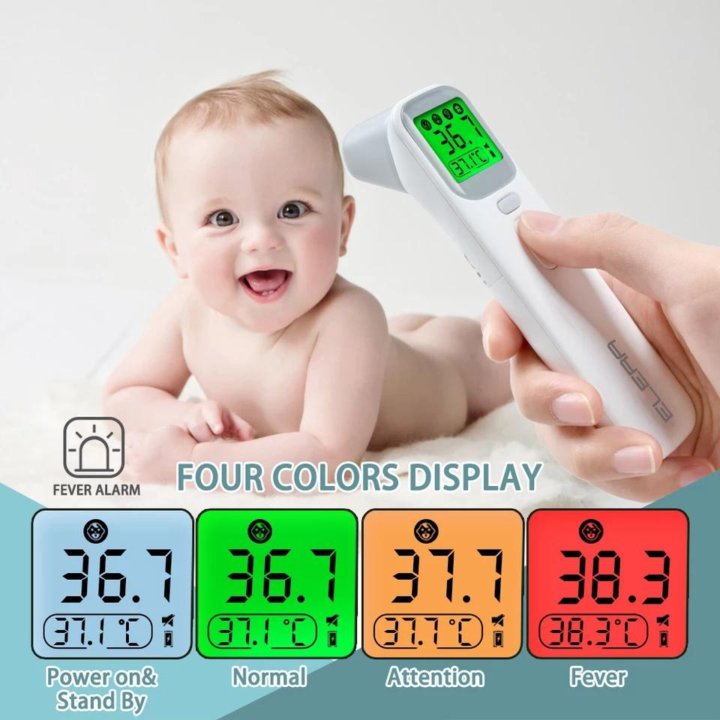 These effects include manifestations of fever, so glucocorticoids can be considered as endogenous antipyretics.
However, the effect of glucocorticoids in fever is not only aimed at suppressing the synthesis of endogenous cytokines. It has been established that the antipyretic effect of these hormones is also mediated by lipocortin-1, a protein synthesized under the influence of glucocorticoids, which inhibits phospholipase A 2 and reduces the expression of LPS-induced cyclooxygenase-2 (COX-2), an important link in the pathogenesis of fever. Another endogenous antipyretic is the neuropeptide arginine vasopressin (AVP). The antipyretic effect of AVP is mediated by activation of vasopressinergic V1 receptors. Thus, the introduction of V1 receptor antagonists into the anterior septal region of the brain increased and prolonged fever in rats. At the same time, electrical excitation of the nuclei of stria terminalis, a signal for the nerve endings of the anterior septal region containing AVP, caused an antipyretic effect.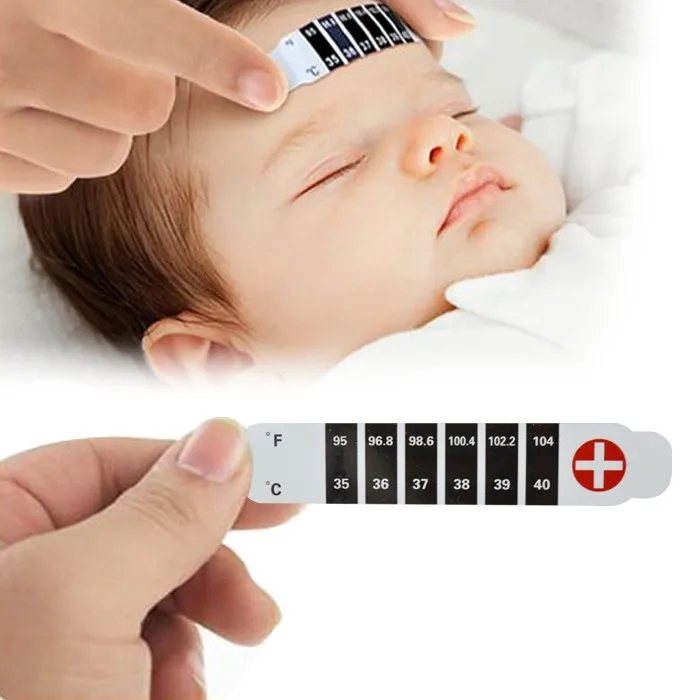 In addition, electrophysiological and neuroanatomical studies have shown numerous connections between the limbic and hypothalamic structures. These data allow us to attribute the anterior septal region to the thermoregulatory pathways. It is assumed that AVP modulates the activity of neurons in the anterior septal region, which then transmit this information to the hypothalamic thermoregulatory structures. With neuronal circulation activated by the intraseptal release of AVP, limiting fever in intensity and duration can counteract changes in the hypothalamic thermoregulatory system induced by pyrogens. In addition, it is believed that when the antipyretic effect of the considered neuropeptide is realized, synergism between AVP receptors and the COX enzyme is possible, and the presence of AVP can increase the effectiveness of non-steroidal anti-inflammatory drugs.
It has been proven that intraventricular administration of another neuropeptide (galanin) reduced fever in animals.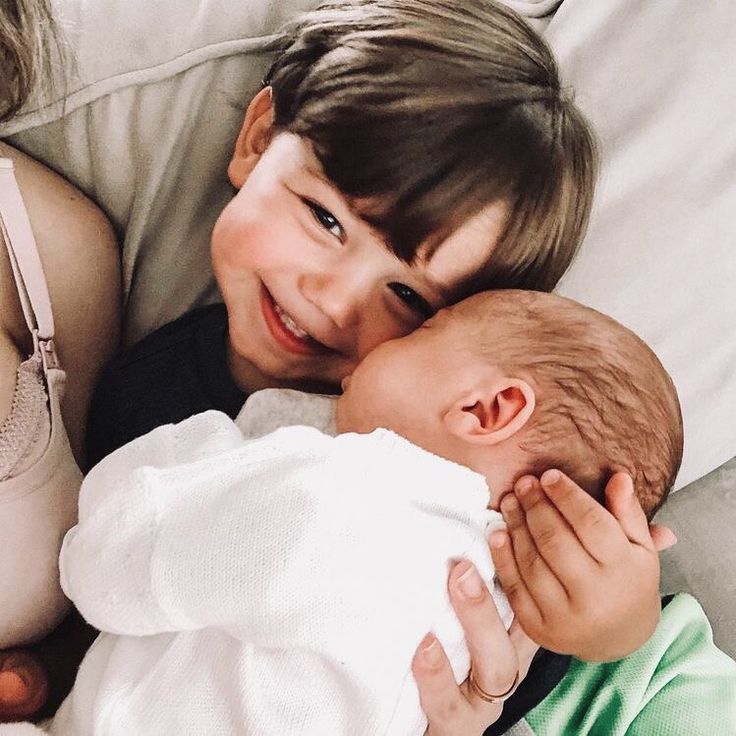 Based on the information about the presence of an independent renin-angiotensin system in the CNS, it was shown that brain angiotensin II is one of the factors of endogenous antipyresis. The central action of angiotensin II leads to a decrease in the content of β-endorphin, norepinephrine and an increase in the functional activity of α-adrenergic systems in the hypothalamic region of the brain, which contributes to adaptation to heat and an increase in resistance to overheating. One of the reasons for these changes, apparently, is the ability of angiotensin II to stimulate an increase in the impulse activity of heat-sensitive neurons of the anterior hypothalamus in conditions of increased body temperature. It is assumed that an increase in the activity of the renin-angiotensin system in the centers of thermoregulation is important in the mechanism of antipyretic action of antipyretics. It was found that drugs that inhibit the activity of the renin-angiotensin system can influence the development of pyrogenal fever.
Preliminary administration of angiotensin receptor blocker saralazin, renin inhibitor pepstatin A, angiotensin-converting enzyme inhibitor N-succinyl-L-proline into the brain ventricles promotes overheating and accelerates the development of hyperthermia.
It has been proven that melanocortins, peptides derived from pro-opiomelano-cortin (POMC), are actively involved in thermoregulation. The predominant site of POMC expression is the adenohypophysis and two groups of brain neurons. The main melanocortin-producing group of CNS neurons is located in the arcuate nucleus of the middle hypothalamus, from where excitation is transmitted to the forebrain and brainstem centers involved in neuroendocrine and autonomic regulation. The second small group of neurons is located in the caudal regions of the brain. Projections of melanocortin-producing neurons are concentrated in the septal and ventromedial preoptic areas of the hypothalamus, which are the main centers of thermoregulation.
It is generally accepted that in the CNS there are several independent systems of antipyretic action, including different neuropeptides and capable of being involved in the regulation of body temperature in various combinations and sequences.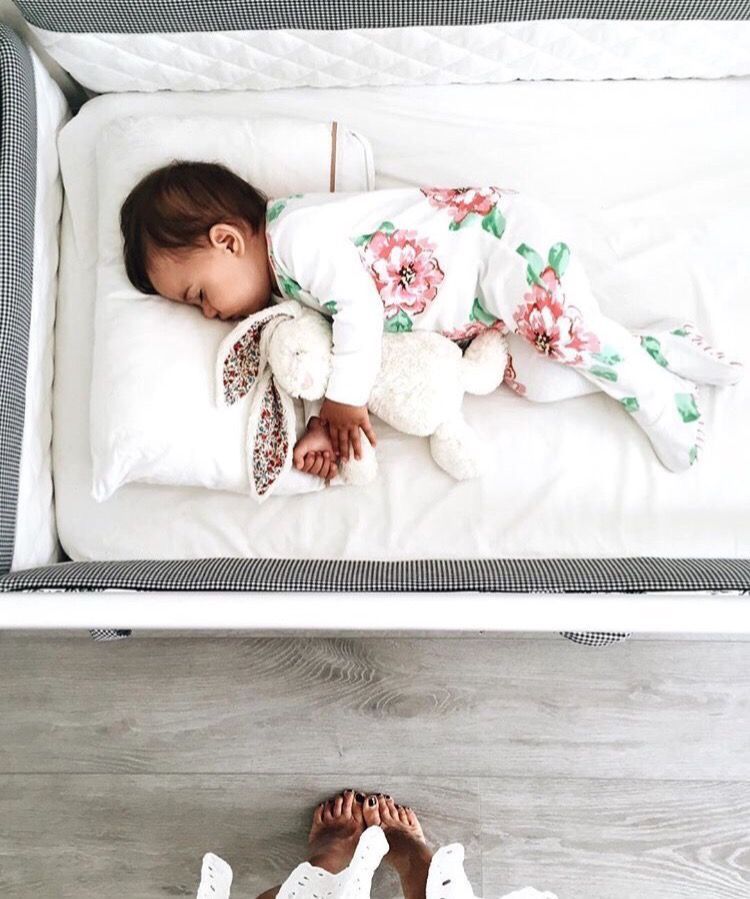 Administration of estrogen and progesterone to ovariectomized rats has been shown to reduce the duration of fever by reducing plasma IL-1β levels and hypothalamic COX-2 activity. However, the presence of AVP in the thermoregulatory areas of the brain depends on the continuous secretion of androgens. Therefore, there are various mechanisms of participation of sex hormones in the endogenous antipyretic response: indirect - inhibition of endogenous cytokine synthesis, and direct action on the brain by modulating neuronal pathways that are involved in the endogenous antipyretic response.
The pineal gland hormone melatonin, which modulates many physiological functions (circadian rhythms, reproduction, sleep, body temperature, etc.), indirectly affects the decrease in body temperature during fever by reducing the expression of the COX-2 enzyme in the brain caused by LPS.
Antipyretic cytokines are the main endogenous antipyretics. An IL-1 receptor antagonist is an endogenous molecule that counteracts the effects of IL-1β.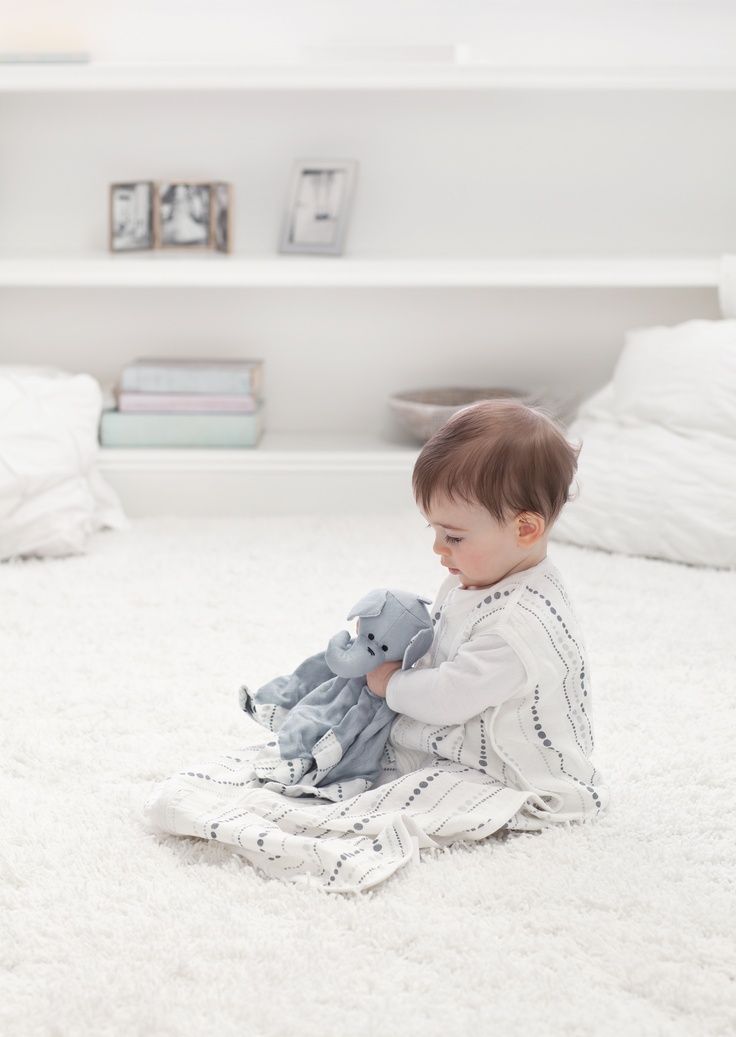 With its exogenous administration, fever caused by bacterial LPS is stopped.
IL-10 belongs to the group of anti-inflammatory cytokines. It is able to suppress the formation of IL-2, interferon-7 by T-helpers, IL-1β, IL-6, TNFα. IL-18 also takes part in the mechanisms of antipyresis.
TNFα is often characterized as an endogenous pyrogen rather than an antipyretic based on the fact that its administration induces fever in both experimental animals and humans. It is believed that TNFα simultaneously with an increase in temperature enhances the release of α-melanotropin in the brain, which, without entering the bloodstream, acts on the thermoregulatory center, reducing body temperature. It should be borne in mind that TNFα synthesized in the body can be completely or partially neutralized by TNFα-binding protein.
Endogenous pyrogens that affect the thermoregulatory center of the hypothalamus also include prostaglandin derivatives (PGs). PG E 2 is a derivative of arachidonic acid, which is formed when membrane phospholipids are cleaved by phospholipase A.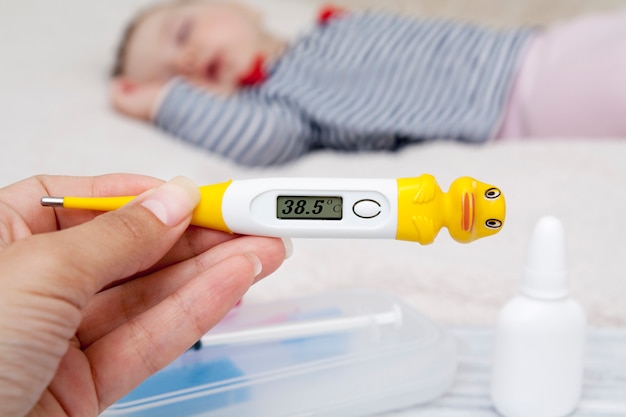 At the second stage, arachidonic acid is converted into prostaglandin H 2 by cyclooxygenases.
Finally, PG H 2 is isomerized to PG E 2 by prostaglandin E synthetase (PGES). For each of these steps, there are several isoenzymes. COX-2 and microsomal PGES-1 are inducible enzymes that are regulated by NF-kB. Expression of COX-2 and microsomal PGES-1 in the brain and subsequent secretion of PG E 2 are widely known as the main stages in the development of fever. However, fever also secretes prostaglandin D 2 and its metabolite 15-deoxyprostaglandin 12 (15dPGI2). In monocytes and fibroblasts, the action of PG E 2 and 15dPG2 causes an increase in COX-2 secretion. A positive feedback relationship between elevated prostaglandin levels and LPS-induced COX-2 secretion is suggested.
It has been shown that not only COX-2, but also lipoxygenases and the enzyme system of cytochrome P450 are involved in the biotransformation of arachidonic acid.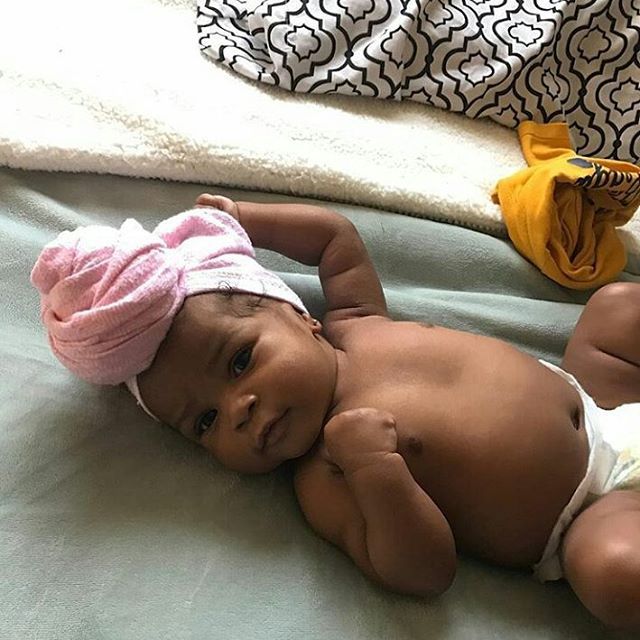 The lipoxygenase pathway breaks down arachidonic acid to form leukotrienes. During inflammation, activation of 5-lipoxygenase occurs when it moves from the cytosol to the nuclear membrane, where the main part of leukotrienes is formed. At the same time, 5-lipoxygenase expression in the brain is stimulated by glucocorticoids, which are released in significant amounts during inflammation in general and LPS-induced fever in particular. This fact can be regarded as a link between the products of the activity of 5-lipoxygenase and the endogenous antipyretic response. There is evidence that an inhibitor of lipoxygenase and cytochrome P450-dependent monooxygenase, as well as a selective inhibitor of cytochrome P450-dependent oxidation pathway, increases fever. The study of the role of the cytochrome P450 monooxygenase pathway of arachidonic acid metabolism in the endogenous antipyretic response showed that this pathway leads to the formation of epoxy-eicosanoids, therefore, it also belongs to the lipoxygenase pathway.
Blockade of the cytochrome P450-dependent pathway for the conversion of arachidonic acid increased the fever caused by the introduction of IL-1β.
The modulating effect of nitric oxide (NO) on fever has been experimentally proven. NO is a widespread messenger molecule that is involved in the regulation of numerous immunological and autonomic body functions. After the formation of the main (endothelial and neuronal) or inducible isoforms of the NO-synthase enzyme, nitric oxide exhibits most of its physiological effects by activating guanylate cyclase, and thus increases the level of cGMP in target cells. The signal transduction pathway in the brain indirectly through NO-cGMP is involved in the control of homeostasis, including the regulation of body temperature. It is hypothesized that increased NO synthesis may prevent fever by acting in a positive feedback manner on glutamatergic neurons. While the modulating effect of NO during fever induces an antipyretic effect in the brain, its peripheral role in the formation of the process is unclear.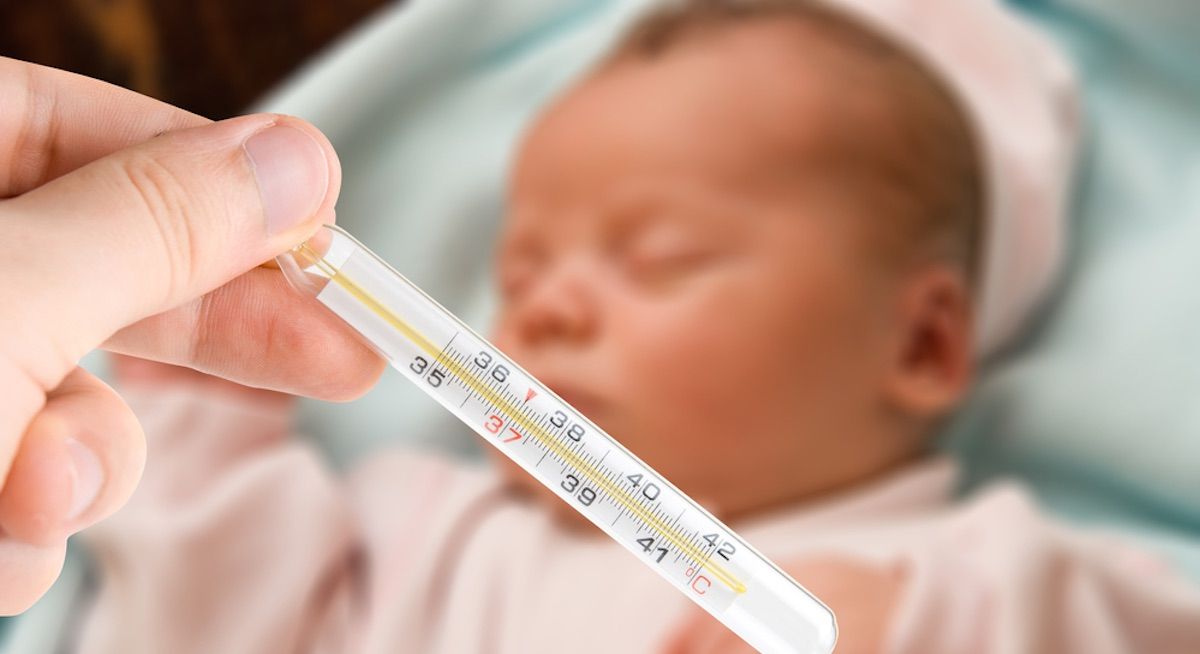 Since systemic administration of NO synthase inhibitors reduces fever, it is hypothesized that peripheral NO may act as a pyrogenic signal to the brain. However, there is evidence that the antipyretic effect of the systemic administration of the NO synthase inhibitor N-nitro-L-arginine is due to the suppression of metabolic heat production, and thus the antipyretic effect appears only if the fever is caused by increased heat production, especially with reduced ambient temperature.
The effect of lipocortin-1 (LC-1), a representative of the lipocortin series of proteins, which is found mainly in the brain and lungs, on the febrile process has been established. It is a potent anti-inflammatory agent whose action is associated with mediating the effects of glucocorticoids, including fever suppression, and feedback inhibition in the hypothalamus-pituitary-adrenal cortex system. In addition, LC-1 influences the attenuation of the febrile response associated with aging. It was revealed that the N-terminal fragment of LA-1 stops LPS-induced synthesis of PG E 2 expression of COX-2 and inducible NO-synthase in microglial cell culture in vitro.
The inhibitory effect of dexamethasone on LPS-induced NO synthesis in these cells was blocked by the administration of exogenous anti-LAK-1. This indicates that the expression of LC-1 characteristic of microglial cells is sensitive to the inhibitory effect of glucocorticoids. Since the induction of COX-2-dependent synthesis of PG E 2 in microglia is involved in the pyrogenic response to LPS and cytokines, it seems that the effects of LC-1 on microglial cells during fever make a certain contribution to the antipyretic effect of glucocorticoids.
So, many criteria have been identified, according to which various biomolecules belong to endogenous antipyretics. This is confirmed by a decrease in temperature during the introduction of this substance, an increase in its endogenous synthesis during fever, an increase in the febrile response when the biological action is neutralized or endogenous synthesis is blocked. All compounds described above have these properties. They reduce fever when administered systemically (glucocorticoids, IL-1β receptor antagonist, IL-10, etc.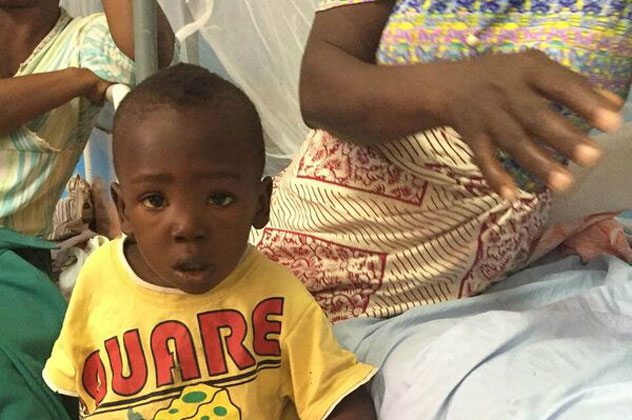 ) or centrally (AVP, α-melanotropin, NO, etc.) administration. It has been proven that many of the endogenous antipyretics are produced in significant amounts during fever and may play a physiological role in the regulation of the febrile response.
Selective blocking experiments of a putative endogenous antipyretic have resulted in a prolongation or increase in fever.
Thus, the functioning of the body's endogenous antipyretic system during fever is aimed at preventing the body temperature from rising to dangerous values.
What is the physiological meaning of fever?
An increase in body temperature brings some physiological benefits to the body, including enhancement of both cellular and humoral immunity, as well as a direct antimicrobial effect, stimulating the phagocytic and bactericidal activity of neutrophils and the cytotoxic effect of lymphocytes.
Lowering the temperature below 38°C inhibits the production of endogenous pyrogens, negatively affecting the quality of the immune response.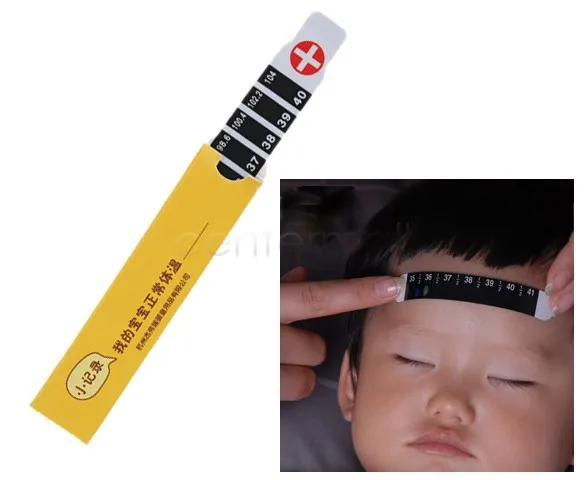 The protective nature of fever in infectious diseases has been convincingly demonstrated both in experimental studies (when the temperature reaction was suppressed in animals, mortality increased) and in clinical trials - in this case, children showed an increase in the duration of the febrile period, a weakening of the immune response, an increase in the period of virus isolation during acute respiratory viral infections.
Thus, fever is one of the ways to fight infection, which in many cases helps to survive, therefore, the body has several mechanisms for the development of fever and there are a large number of endogenous pyrogens.
At the same time, there are negative aspects of fever, which by no means can be reduced to subjectively unpleasant sensations. With an increase in body temperature by 1 ° C, oxygen consumption increases by 13%, the need for fluid and energy consumption increase. This can be dangerous for patients with impaired coronary and cerebral blood flow, as well as for the fetus.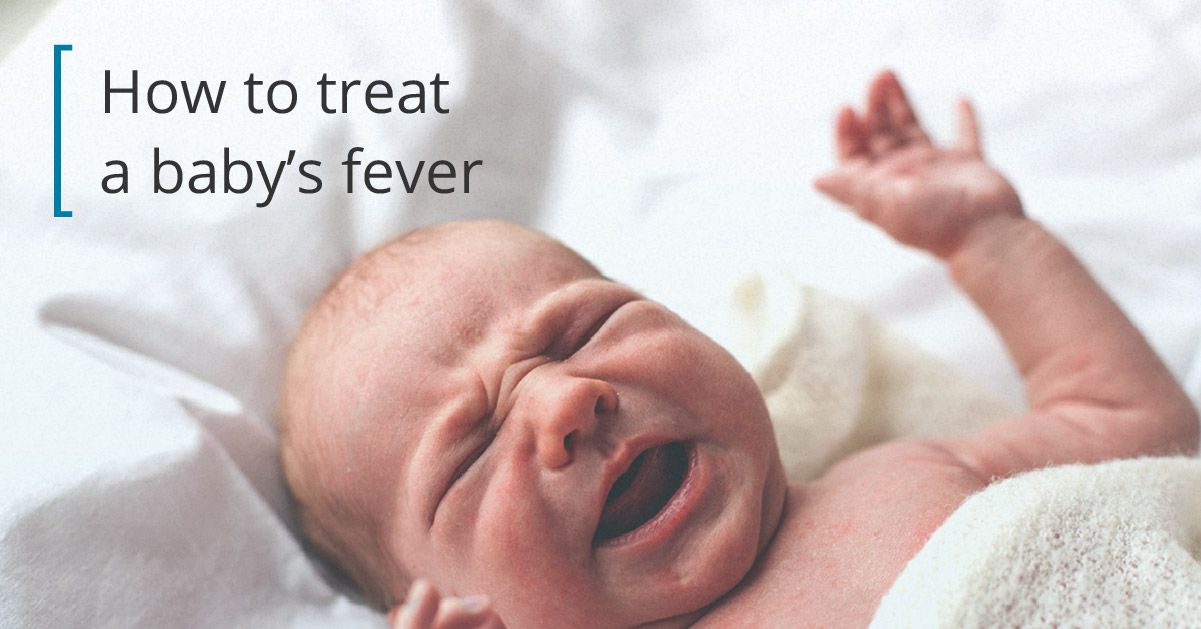 IL-1 and TNFα accelerate muscle catabolism. This leads to a decrease in body weight and a negative nitrogen balance, and the resulting amino acids are used for gluconeogenesis, the synthesis of proteins in the acute phase of inflammation and the formation of activated lymphocyte clones. Thinking with fever is slowed down, stupor and confusion may develop, and in children - epileptic seizures, especially if they have already occurred before. A single increase in body temperature above 37.8 ° C in the first trimester of pregnancy doubles the risk of neural tube defects in the fetus.
Manifestations of a febrile reaction
Many manifestations of a febrile reaction, such as back pain, generalized myalgia, arthralgia, anorexia and drowsiness, can be induced by the administration of purified cytokines and reduced by cyclooxygenase inhibitors. Chills, which often accompany fever, are the response of the central nervous system to the demand of the hypothalamus to increase heat production.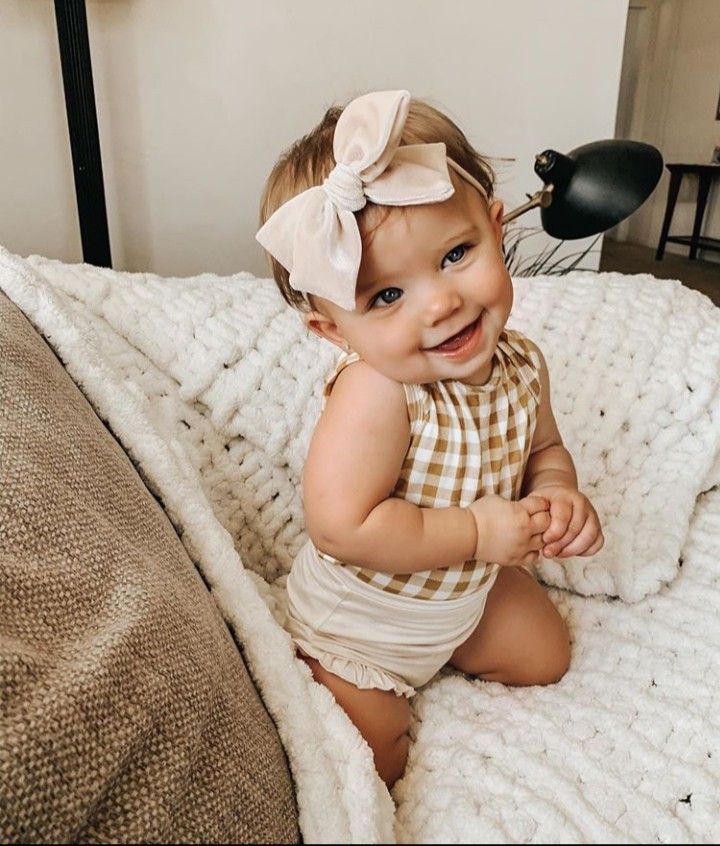 Sepsis, intermittent bacteremia in abscesses, infective endocarditis, many infectious diseases (eg, leptospirosis, brucellosis, sodoku, haverhill fever, malaria, influenza), as well as leukemias, lymphomas, lymphogranulomatosis, kidney cancer, hepatic cell carcinoma, and drug fevers may be accompanied by severe chills with goose bumps, chattering of teeth and violent trembling. When taking antipyretic drugs, eliminating the cause of fever or changing body temperature, heat transfer mechanisms are activated, including increased sweating. Irregular intake of antipyretic drugs leads to significant changes in body temperature, which are difficult to tolerate by patients.
Disorders of consciousness often accompany fever in children. If the body temperature is not reduced, these disorders can progress from irritability to confusion or even stupor.
With fever in infants and young children, especially at the onset of the disease and at a body temperature above 40 ° C, so-called febrile seizures may develop.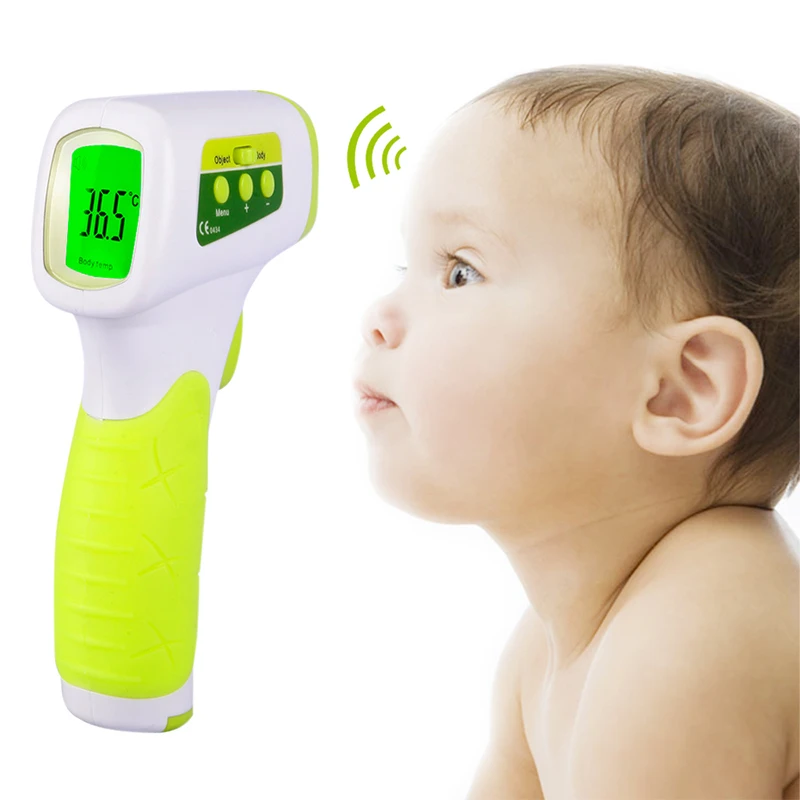 In this case, damage to the central nervous system should be excluded, although seizures are possible in its absence.
Diagnosis of diseases accompanied by fever requires all the knowledge and skills of the doctor, especially when taking an anamnesis. The chronology of symptoms is very important, their connection with taking medications (including without a doctor's prescription), and surgical operations. Find out if there was any contact with patients with fever or infectious diseases at home, in kindergarten, at school. Look for injuries, animal and insect bites, blood transfusions, vaccinations, allergic reactions or drug intolerances. Be sure to ask if other family members have tuberculosis or other infectious diseases, fever, arthritis, collagenosis.
Types of fever
The type of fever can give the doctor important information, but these days, due to the widespread use of antipyretic drugs, glucocorticoids, and antibiotics, it is rare to see the classic temperature curve.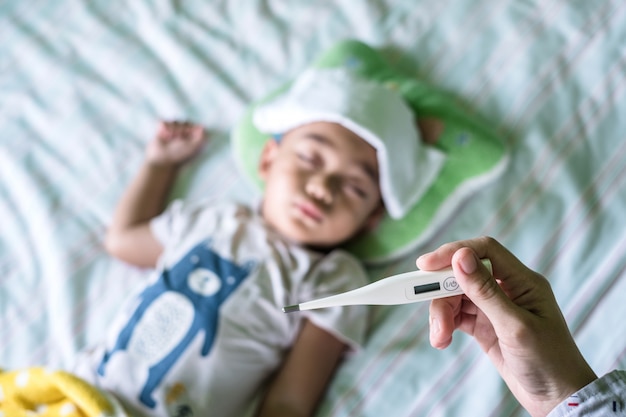 Daily fluctuations in temperature during fever usually persist or even increase. The exceptions are typhoid fever and miliary tuberculosis. With typhoid fever, brucellosis, leptospirosis, drug fevers and simulation, relative bradycardia is observed. Bradycardia in fever can also be caused by atrioventricular block (eg, rheumatic fever, Lyme disease, viral myocarditis, and valve ring abscess in infective endocarditis).
Fever may be persistent, intermittent, relapsing or relapsing. With constant fever, daily fluctuations in body temperature are minimal, with intermittent fever, they increase. If the daily fluctuations in temperature are particularly large, the fever is called hectic. Intermittent and hectic fever may be drug-induced or accompany systemic infections and malignancies.
Relapsing fever, in which body temperature drops daily but not to normal levels, is typical of tuberculosis, viral and many bacterial infections, and noncommunicable diseases. In neonates with chronic renal and hepatic failure, glucocorticoids, and septic shock, there may be no febrile reaction, and severe infection is often accompanied by hypothermia.
Relapsing fever alternates between periods of high and normal temperature. Malaria caused by Plasmodium vivax is characterized by fever every 48 hours; such malaria is called three-day. Plasmodium malariae causes four-day malaria with a fever every 72 hours. In Lyme disease, Haverhill fever, and Sodoku, fever changes to normal after a few days and then relapses. With Pell-Ebstein fever, typical of lymphogranulomatosis and lymphomas, periods of high and normal temperature last 3-10 days. In intermittent hereditary neutropenia, fever and neutropenia occur every 21 days.
The main method of temperature control is the administration of antipyretics, which change the temperature set by the hypothalamus without affecting the underlying cause of the fever.
Indications for the appointment of antipyretics are:
fever with body temperature in the axillary region above 39°C in children under 5 years of age;
age at increased risk of febrile seizures;
body temperature is above 38-38. 5°C in children at risk, the first three months of life, as well as in children who do not tolerate it well (decreased sociability, excessive excitement, depression, etc.).
According to the severity of the antipyretic effect, antipyretics are arranged in the following sequence: voltaren → metamizole sodium (analgin) → indomethacin → naproxen → butadione → paracetamol = ibuprofen = nimesulide = acetylsalicylic acid.
The World Health Organization recommends paracetamol at a dose of 10-15 mg/kg of body weight at a maximum daily dose of 60 mg/kg of body weight and ibuprofen at a dose of 5-10 mg/kg of body weight as drugs of choice for febrile conditions in children at a maximum daily dose of 2530 mg/kg of body weight.
Only paracetamol and ibuprofen fully meet the safety and efficacy criteria and are officially recommended by WHO for use in pediatric practice as antipyretics.
Ibuprofen (a derivative of phenylpropionic acid) has anti-inflammatory, analgesic and antipyretic effects, inhibits platelet aggregation and, with long-term use, has a desensitizing effect.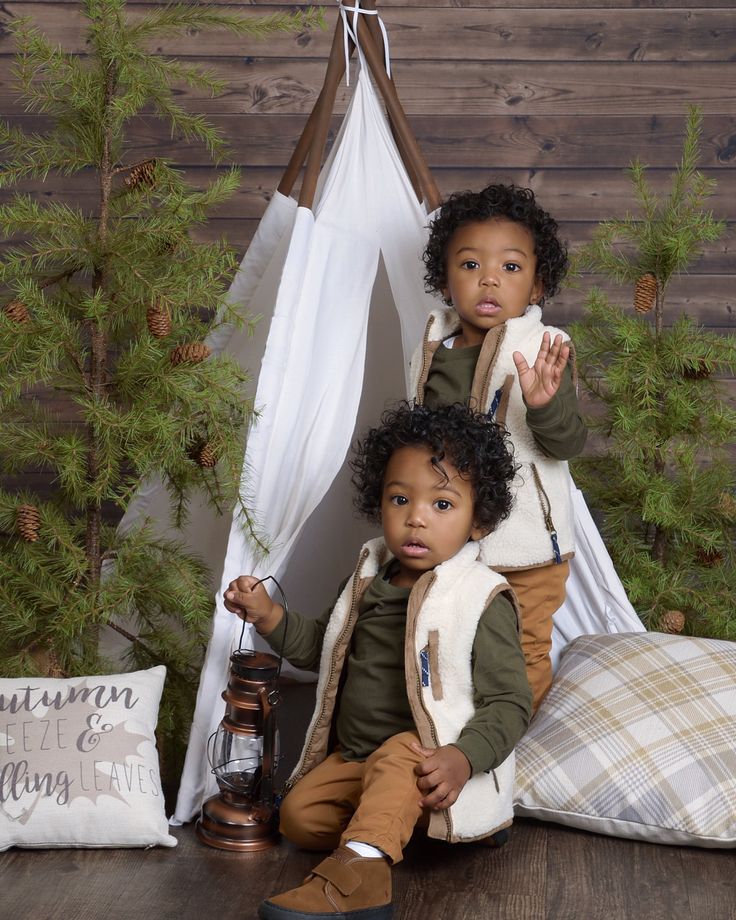 The mechanism of action of ibuprofen is due to a slowdown in the biosynthesis of prostaglandins from arachidonic acid by blocking the COX-1 and 2 enzymes both in the central nervous system and in the tissues at the periphery. After administration, the drug is rapidly absorbed in the digestive tract, the maximum concentration of the active substance in the blood plasma is reached after 1-2 hours. The half-life is about 2 hours.
A large number of preparations containing ibuprofen are presented on the pharmaceutical market of Ukraine, among which the domestic preparation Bofen, oral suspension 100 mg/5 ml, (CJSC SPC "Borshchahivskiy KhPZ") can be distinguished.
We conducted a comparative clinical study of the antipyretic efficacy and tolerability of Bofen and Nurofen for children, oral suspension 100 mg/5 ml, with fever in children (Fig. 2).
Fig. 2. Distribution of patients in groups by age categories
ACTH – adrenocorticotropic hormone; STH - somatotropic hormone; TSH - thyroid-stimulating hormone .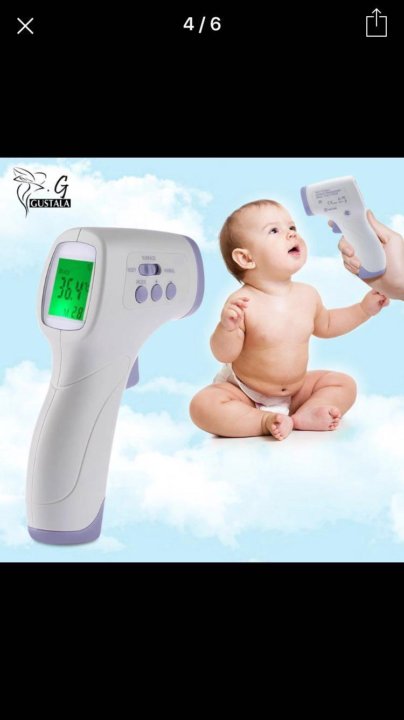 Both drugs were used at the following doses.
3-4 years - 5.0 ml 3-4 times a day
4-7 years - 7.5 ml 3 times a day
7-10 years - 10.0 ml 3 times a day days
10-12 years - 15.0 ml 3 r / day
On average, the maximum antipyretic effect occurred in the Bofen group after 237 minutes, and in the reference drug group after 215 minutes. Differences in the onset of the maximum antipyretic effect in the groups are not statistically significant. The antipyretic effect in the Bofen group lasted an average of 121 minutes, and the reference drug lasted 131 minutes (Fig. 3).
Fig. 3. Dynamics of temperature after the 1st dose in both groups .
After the first dose of the drug, the maximum decrease in temperature was 1.65°C in the Bofen group and 1.62°C in the reference drug. The relative level of the maximum decrease in body temperature compared to the baseline was 4.26% for the Bofen group and 4.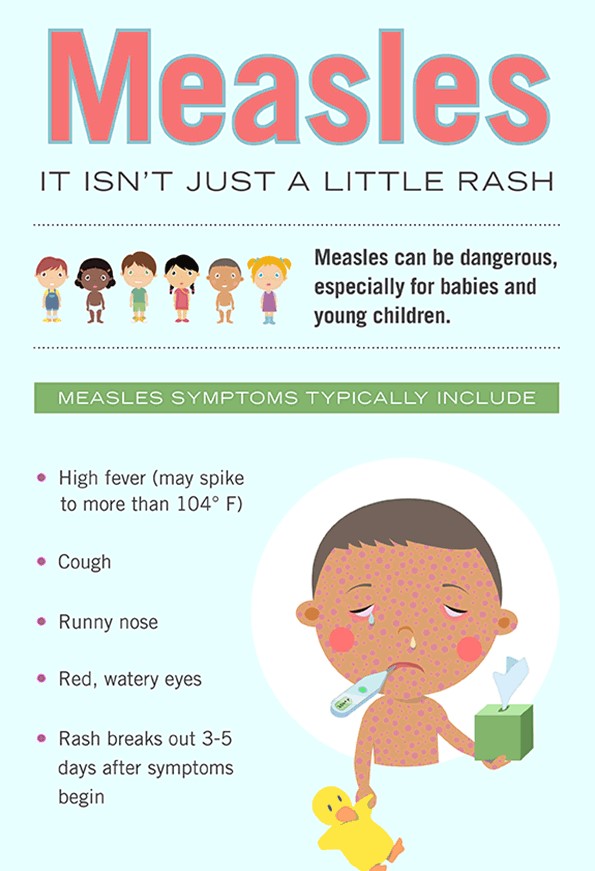 34% for patients taking the comparator drug (Fig. 4).
Fig. Fig. 4. Dependence of the average values ​​of the temperature decrease relative to the initial one on time .
Fig. 5. Dynamics of achieving the target level in the main (Bofen) and control groups .
The maximum proportion of patients in the reference drug group who achieved the target temperature level was 57.65% 2 hours after dosing. In the Bofen group, the maximum proportion of patients who reached the target temperature level was observed 6 hours after the 1st dose of the drug and amounted to 63.53% (Fig. 5).
The overall tolerability of the drug was good in 97.65% in the main group and 96.47% in the control group. Unsatisfactory tolerance was noted in 2.35% in the main group and 3.53% in the control group.
Thus, initially the groups of children who received Bofen and the reference drug for children did not differ statistically and clinically from each other in terms of the main compared factor - body temperature.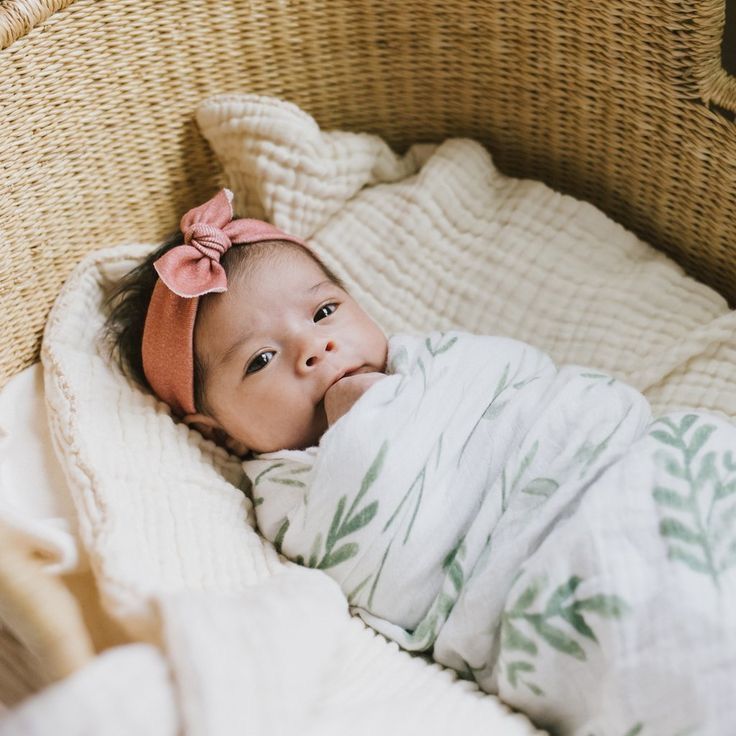 Both drugs have shown sufficient efficacy in reducing body temperature in children. The decrease in temperature compared with the initial state was statistically significant already 15 minutes after taking the drug. It is proved that the drug Bofen per day, regardless of the level of body temperature for a long time. A second dose of the drug can be taken only after a new increase in body temperature, the duration of its use in children with fever should not exceed 3-5 days.
Several National Pediatric Societies recommend the use of ibuprofen as a 2nd line antipyretic in the following situations:
infections with a severe inflammatory component;
in cases where the temperature in children is accompanied by severe pain reactions.
Publication date: 05/10/2011
Fever in children
"When children are sick,
There is no peace in anything.
The light goes out on the planet,
And the house freezes,
And the nerves along with the blood
Burning in confusion,
I ask, Lord, health
For little children

Love in the Celestial Empire

That is why we cannot find a place for ourselves when our children are sick.
Quite often, childhood illnesses are accompanied by fever, which causes certain difficulties for parents. Unfortunately, not everyone knows how to behave properly when a child has a temperature. Trying to alleviate the suffering of their child, parents very often unreasonably use antipyretic drugs, try to dress warmer, cover with a warm blanket and drink hot tea.
What is the right thing to do when a child has a high temperature?
First, let's figure out what temperature is normal.
Body temperature in the axillary region in children of different ages can vary in the range of 35.1-37.4 o C. A feature of childhood is body temperature fluctuations during the day by 0.5 o C with maximum values ​​in the evening time.
It must be remembered that an increase in temperature is a signal of an inflammatory process in the body, which our body is able to cope with on its own. And if during this period we take antipyretic drugs, then we block the protective reaction of the body and contribute to the development of the disease.
Therefore, antipyretic drugs should be taken only when a critical temperature threshold is reached, and in no case on an ongoing basis. In addition, the course of taking these drugs will not allow the doctor to notice the addition of a bacterial infection.
The generally accepted criterion for taking antipyretic drugs is an increase in body temperature above 38.5 C, except for:
Children under 3 months
Children at risk (malformations and diseases of the heart, lungs; damage to the nervous system; febrile convulsions)
In this case, antipyretic drugs are recommended to be taken at a temperature above 38 o C, and sometimes even at 37.5 o C
Paracetamol and ibuprofen are used to reduce fever in children according to WHO recommendations.
Paracetamol (cefecon, efferalgan, panadol) - has antipyretic, analgesic and anti-inflammatory effect. It is used in children from 1 month of age. A single dose is 10-15 mg/kg, no more than 60 mg/kg per day.
It is possible to take the drug 3-4 times a day. The antipyretic effect occurs in 1.5-2 hours. The drug has various forms of release (rectal suppositories, syrup, tablets), which allows it to be used in children of different ages.
Ibuprofen (ibufen) - has antipyretic, analgesic and moderately anti-inflammatory effect. It is used in children from 3 months of age. A single dose is 5-10 mg/kg, the maximum daily dose is 30 mg/kg. The drug, if necessary, is taken at intervals of 6-8 hours. It has two forms of release - syrup and tablets.
From the age of 3, it is possible to use the combined antipyretics ibuprofen + paracetamol in the form of dispersible tablets (Ibuklin Junior). The drug reduces fever for a longer period than monotherapy. The daily dose depends on the weight / age of the child and ranges from 3 to 8 tablets for 3-4 doses.
Many parents use analgin and aspirin as antipyretics.
Remember! Taking analgin (metamisole) orally for children under 10 years of age is contraindicated, this drug can cause impaired hematopoiesis.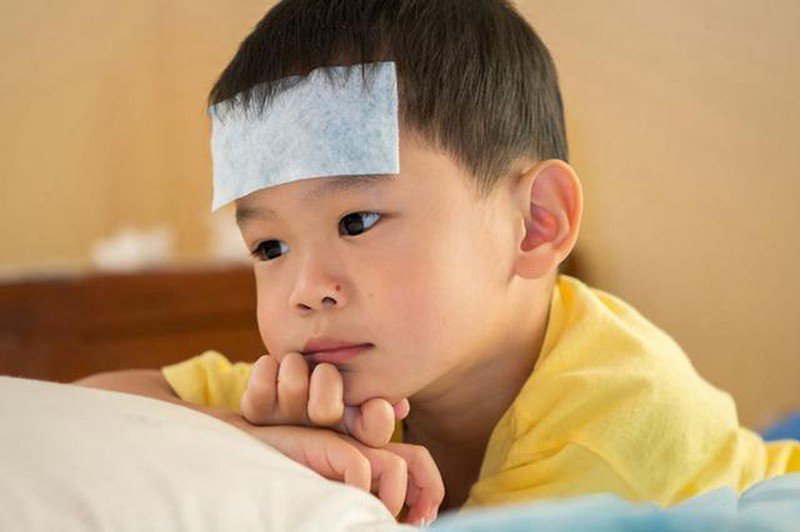 Aspirin (acetylsalicylic acid) is not used in children under 15 years of age with acute respiratory infections, because. promotes damage to the liver and brain. Also, in turn, with fever, children should not be given nimesulide. Therefore, carefully study the composition of drugs, including complex ones, for the content of the active substance in them.
Thus, for a child older than 3 months who do not have risk groups, we reduce the temperature exceeding 38.5 about C. To do this, we use one of the antipyretic drugs - paracetamol or ibuprofen in an age dosage, or their combination with 3- x years of age. Do not forget that when the temperature rises, the body needs additional fluids, the child needs a plentiful warm drink. If a feverish child has warm or hot arms and legs, do not try to warm him up, open, undress the child, remove the diaper. If the rise in body temperature is accompanied by pallor of the skin and coldness of the extremities, it is necessary to warm the child, it is necessary to rub the skin of the extremities and torso.