Pregnant feeling faint
How to Handle Dizziness During Pregnancy
Nationwide Children's Hospital
During pregnancy, you might feel lightheaded or dizzy.
There are a couple of reasons why this can happen. Your blood pressure is lower. Plus, your growing uterus can press on and block the large vein carrying blood to your heart. In either case, this reduces the blood supply in your brain.
Low blood sugar and low iron can also be factors. Sometimes, just getting up too quickly from a sitting position to a standing position can cause dizziness.
To keep from falling during episodes of dizziness, stand up slowly and hold onto the walls and other objects for support and balance. Call your healthcare provider right away if you have repeated dizziness or fainting.
Self-care steps for dizziness:
Stand up slowly from seated or lying positions.

Change positions often. Don't stand or sit in one place for too long.

Don't get overheated. Avoid hot showers or baths.

Try to avoid lying flat on your back during the third trimester.

Eat regular meals.

Drink enough fluids.

Get enough exercise. Walking is a good exercise during pregnancy. If you feel faint or dizzy during exercise, stop and call your healthcare provider. 

Sit down, bend over, and breathe deeply or lie on your side when you feel dizzy. Both positions increase the flow of blood to your brain.

Tell your healthcare provider about your symptoms. He or she may want to check if you have anemia.
Online Medical Reviewer: Bowers, Nancy, RN, BSN, MPHFoley, Maryann, RN, BSN
Date Last Reviewed: 5/1/2016
© 2000-2019 The StayWell Company, LLC.
800 Township Line Road, Yardley, PA 19067. All rights reserved. This information is not intended as a substitute for professional medical care. Always follow your healthcare professional's instructions.
© 2000-2019 The StayWell Company, LLC. 800 Township Line Road, Yardley, PA 19067. All rights reserved. This information is not intended as a substitute for professional medical care. Always follow your healthcare professional's instructions.
Related Conditions
5 Pregnancy Myths
Avoid Getting Stuck with Constipation
Be Wary of These Three Items
Bleeding During Early Pregnancy
Ease Nausea with Natural Remedies
Ease the Aches of Pregnancy with Exercise
For the Sake of Your Baby, Skip the Alcohol
For Twins or More: What to Consider in Your Third Trimester
Gentle Approach Can Beat Pregnancy-Related Hair Loss
Having Multiples? Take Extra Care in the First Trimester
Healthy Habits Are Extra Important During Pregnancy
How are Low Birthweight and Smoking Related?
How to Avoid Heartburn During Pregnancy
How to Keep Gestational Diabetes at Bay
Keeping Up with the 9-to-5
Lifting the Burden of Pregnancy Depression
Manage Issues in the Workplace
Managing Gestational Diabetes
Managing Your Diabetes During Pregnancy
Medicine and Pregnancy Don't Always Mix
Pregnancy and Oral Health
Pregnancy and Skin Changes
Pregnancy: Common Questions
Pregnancy Rhinitis: Relief for Ongoing Nasal Congestion Is Possible
Pregnancy Safety for You and Your Little One
Pregnant? Why You Should Know About Lead
Safe Sleep During Pregnancy
Steps to Reduce the Pressure on Your Legs
Take Precautions When You Travel
Take to the Water for Exercise
What Dad Can Expect When You're Expecting
Show More
Dizziness and fainting in pregnancy
Dizziness is when you feel light-headed, weak, unsteady or as if you might faint.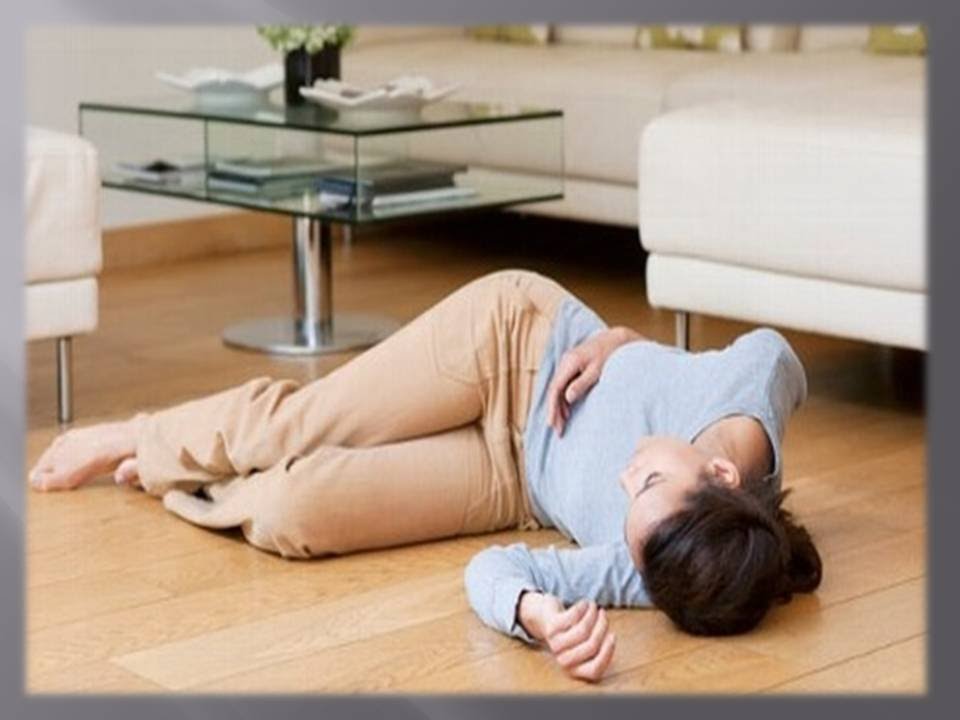 Many pregnant women feel dizzy at times. It is sometimes the first sign that you are pregnant.
Dizziness is common in weeks 0 to 13 of pregnancy.
When to get medical help
Immediate action required: Contact your GP immediately if you feel faint and have any of the following symptoms:
Go to your GP immediately if you have fainted and hurt yourself, especially if you hit your head.
If a pregnant woman has fainted you should:
Gently put her on the ground and roll her onto her left side, with her left knee pulled up towards her chest.
Call 999 if she does not wake up after 2 minutes.
Stay with her until she wakes up or help arrives.
What to do if you feel faint
If you feel faint then you should:
tell someone - they can support you and get help if needed
sit down and lower your head towards your legs
lie down on your side
remove tight or warm clothing
get someone to open a window - do not try to move or go outside
drink some water
have a snack
Signs you might faint
You might faint if you feel any of the following signs:
blurred vision or spots in front of your eyes
ringing sound in your ears
sweating or feeling cold and clammy
feeling sick
fast or unusually deep breathing
If you faint you will usually be unconscious for 20 seconds.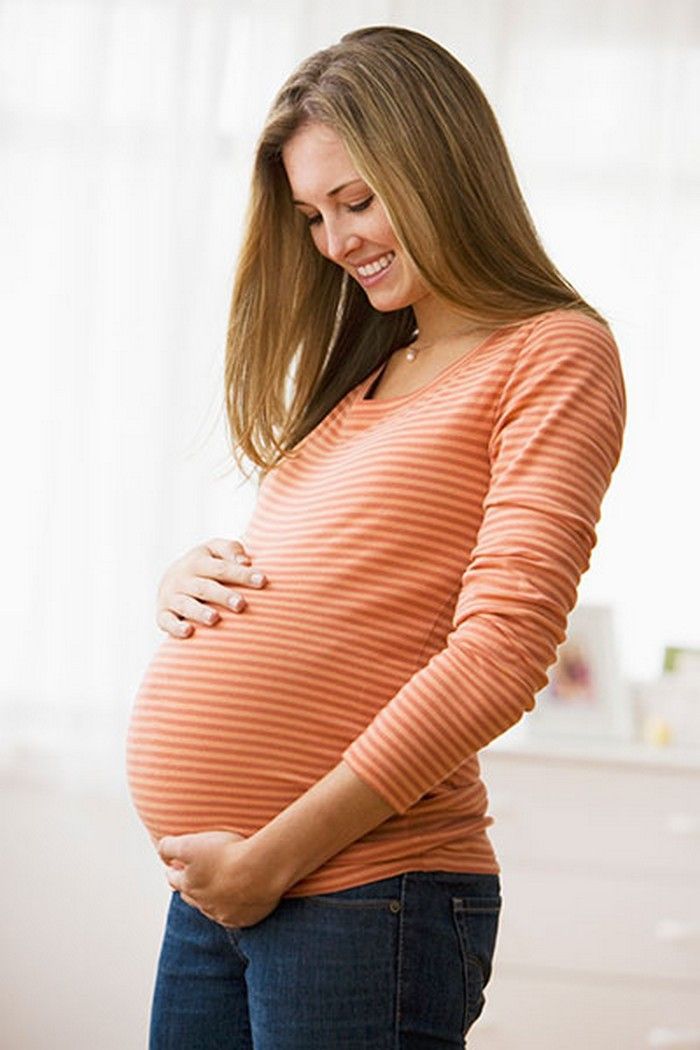 It is normal to feel disorientated for a few seconds after you wake. You may feel tired and weak for 30 minutes or more after fainting.
Prevent dizziness and fainting
You can help prevent dizziness and fainting by:
getting out of bed slowly - sit on the side of the bed for a minute before standing
avoiding very hot baths or showers
getting out of the bath or shower slowly and carefully
avoiding standing for long periods of time
never skipping meals - even if you have morning sickness, eat small amounts of food often
drinking plenty of fluids
doing small amounts of exercise often, to improve your circulation
avoiding lying on your back, especially from your second trimester onwards
Causes of dizziness and fainting
The main causes of dizziness and fainting during pregnancy are:
hormone changes - this can cause your blood pressure to drop, allowing less blood to get to your brain
overheating
low blood sugar - keep a snack with you and avoid skipping meals
low iron levels
reduced circulation - as your womb grows it will put pressure on the blood vessels in the lower part of your body
lying on your back
This project has received funding from the Government of Ireland's Sláintecare Integration Fund 2019 under Grant Agreement Number 8.
Page last reviewed: 26 March 2019
Next review due: 26 March 2022
7 myths about pregnancy that every woman needs to know
№ 1 Toxicosis
Weakness, nausea, loss of appetite - the memories caused by this word cannot be called pleasant. Nevertheless, expectant mothers sometimes even rejoice at such phenomena, considering them a sign that childbirth will be easy. In fact, the described symptoms do not affect the outcome of childbirth in any way, and they are not toxicosis. Doctors consider them a natural adaptation of the body to a new position and a change in hormonal levels. Genuine toxicosis - the situation is much more difficult: vomiting more often 2 times a day, lack of appetite, weight loss by more than 2 kg, dehydration, abnormal urine and blood tests. If adaptive ailments usually do not harm the health of the unborn baby, then toxicosis, which seriously worsens the condition of the whole body of a woman, can pose a threat to pregnancy, and therefore requires hospital treatment.
№2 Fainting
In soap operas, pregnant heroines faint in almost every episode, but in real life this phenomenon is much rarer - and disturbing. Dizziness and loss of consciousness occur in expectant mothers due to changes in the cardiovascular system: under the action of the hormone progesterone, blood vessels expand, their tone decreases, and with it blood pressure. Its sudden fall can lead to the fact that the blood supply to the brain deteriorates sharply, causing a temporary loss of consciousness - fainting. Unlike slight dizziness due to a change in body position, fatigue or stuffiness, fainting is considered a pathology. The expectant mother will need treatment and complete rest. Fortunately, such situations are typical only for the first months of waiting - in the second half, the pressure comes to the usual level that was observed before pregnancy.
№3 Strange tastes
Contrary to popular belief, not all expectant mothers want to eat chalk, eat jars of pickles and mix strawberries with herring.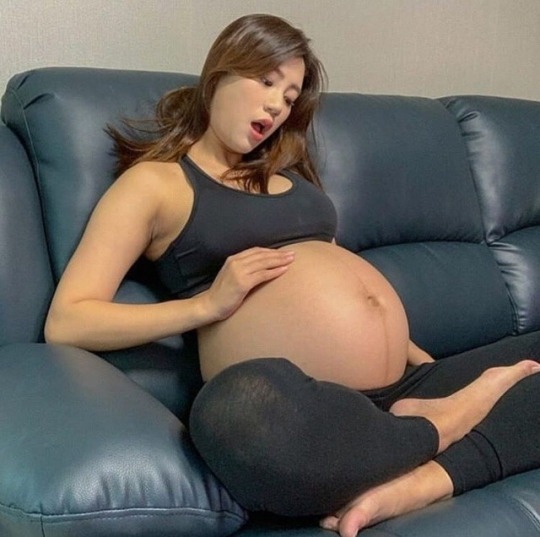 A change in food habits can really occur while waiting for a baby - this is one of the first subjective signs of pregnancy that a woman herself feels. It is caused by the fact that the developing fetus takes a large amount of vitamins and minerals, and the need for the most demanded of them increases dramatically. Especially actively the unborn child consumes calcium, sodium, iodine, folic acid (vitamin B9), vitamin E (tocopherol). Calcium deficiency in a woman can cause an irresistible desire to eat chalk or lime, sodium - cravings for salt, iodine - for fish and seaweed, vitamins E and B9 - for greens. Vitamin and mineral preparations help to restore the balance. But much more often, unexpected whims of appetite hide not so much physiological as psychological factors, because the desire to eat strawberries at 3 a.m. (and, most importantly, to force your husband to go to the store!) Is a need of the brain, not the stomach.
№4 Whims
Going in the middle of the night in search of strawberries is not the most difficult test that expectant mothers sometimes arrange for their loved ones.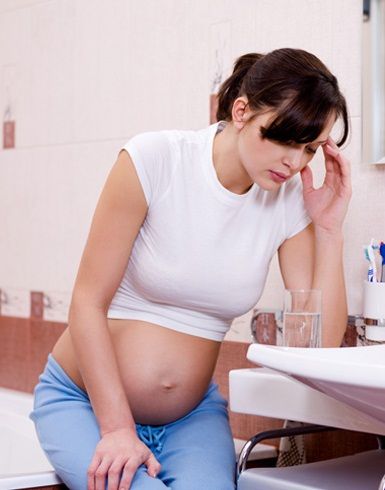 This is because under the influence of hormonal changes, there may be a failure of the processes of excitation and inhibition in the cortex and subcortical structures of the brain. Because of this, a woman becomes nervous, capricious, tearful. But this is far from always the case, because difficulties during pregnancy often relate to weakened, vulnerable parts of the body ("where it is thin, it breaks there"). Therefore, the likelihood of problems is higher in those women who, before pregnancy, have already experienced migraine, neurosis, and sleep disorders. The main healers in this situation are time and rest. By the second trimester, the hormonal background and the work of the nervous system are debugged, the body's adaptation to pregnancy is completed, and the woman behaves much calmer.
№5 Stupidity
"Pregnant cretinism", which husbands and employers fear, is actually not very common and, most importantly, short-lived phenomenon, again caused by the adaptation processes of the first trimester.
The already mentioned surge of the hormone progesterone and a decrease in vascular tone leads not so much to "stupefaction", but to a decrease in reaction and some lethargy. All this is a manifestation of the mechanism of pregnancy protection inherent in the genes of a woman, the priority of which is established immediately after conception. By the middle of the wait, activity usually returns. And for some women, the thought of the upcoming birth of a baby, on the contrary, inspires, and all 9months they spend very fruitfully.
№6 Loss of teeth
"One son, one tooth," our grandmothers sighed. Nowadays, this can only threaten expectant mothers if problems with their teeth bothered them before and were not resolved in time. Pregnancy itself does not cause dental diseases, but accelerates their development. One of the reasons is the increased consumption of calcium in the second half of the expectation, the deficiency of which can be especially great if, before conception, a woman ate little dairy products or was zealous with diets.
In addition, during pregnancy, the amount of the enzyme lysozyme, which breaks down the walls of bacteria, decreases in saliva; they begin to multiply more actively in the oral cavity, and the risk of caries increases. Doctors' advice is simple: try to cure your teeth before conception; during pregnancy, eat enough dairy products or take vitamin and mineral preparations, visit the dentist in the first trimester and, if necessary, undergo the prescribed treatment.
№7 Loss of beauty
Pregnancy makes a woman beautiful - most future dads are sure of this (no matter how their wives sigh in front of the mirror). A woman becomes especially good in the second trimester of pregnancy, when the ailments of the first months recede, under the influence of hormones the skin condition improves, the hair becomes thicker, the breasts increase, and the small tummy serves only as a piquant decoration. If you take care of yourself from the very beginning of pregnancy, you will be able to prevent many of the appearance problems that women fear.
Prejudices that pregnant women should not use cosmetics, dye their hair and nails, and generally visit beauty salons so as not to inhale "chemistry" there, are long gone. Cosmetics and physical exercises selected with the help of specialists will help reduce the risk of developing stretch marks, cellulite, deterioration of the breast, and vascular "asterisks". So, the universal prevention of all these problems is swimming. It will strengthen muscles, increase skin tone, improve blood circulation, unload the spine. Classes in the pool are useful for most expectant mothers at all waiting times - the main thing is to get the approval of your doctor before starting classes.
Parents.ru
---
Tags: pregnancy
Fainting during pregnancy: causes, consequences, danger
Reading time 6 minutes
mother during gestation. The feeling of incredible happiness is abruptly replaced by dizziness, loss of consciousness, stabbing pains in the lower abdomen. Such symptoms do not indicate serious diseases, but are associated exclusively with physiological changes in the female body.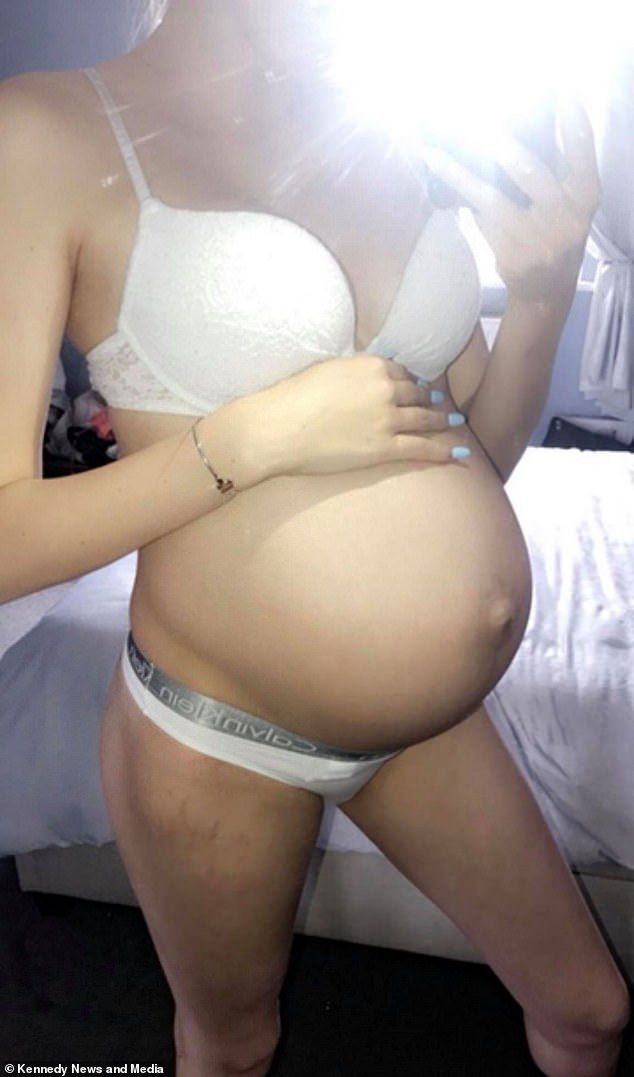 Frequent fainting is a sign that you should reconsider your lifestyle.
<>
The main causes of fainting
Loss of consciousness during pregnancy is a fairly common occurrence. Most often, this state of the body is caused by natural processes. In each trimester, the causes of these symptoms may be different.
Serious hormonal changes occur in pregnant women. There is a load on the internal organs. When expecting a future child, there is a need for a sufficient amount of vitamins and trace elements. The combination of these factors acts as the main cause of trouble during pregnancy.
Dizziness easily develops into fainting, especially in the early stages. A woman needs to sit down as soon as possible, because the body feels weak. Do not bring the situation to a critical state.
Syncope during pregnancy is most often expressed in loss of consciousness. This is due to insufficient oxygen supply to the brain. It turns out hypoxia, which turns off the consciousness of a person for a certain period of time.
No one is safe from fainting during pregnancy. This phenomenon has the following reasons:
In the early stages of gestation, fainting occurs because the vascular network increases in the pelvic area.
There is an increased blood supply to the pregnant uterus. The body is not able to quickly get used to such changes. Only over time, the required amount of blood is delivered to the pelvic area. This underlies fainting during pregnancy in the first trimesters.
Pay attention , the cause of fainting is often an irregular meal. During fasting, the amount of sugar in the blood falls, which leads to a decrease in the level of required glucose in the body. That's how fainting happens.
Reduced blood flow in the vessels causes sudden movements. During pregnancy, this can lead to brain hypoxia, and as a result, loss of consciousness.
With an insufficient supply of oxygen to the brain in stuffy and crowded rooms, women can also faint. Therefore, during pregnancy, it is recommended to walk as much as possible in the fresh air.
In the third trimester of pregnancy, the uterus reaches such a size that it begins to put pressure on the blood vessels in the pelvis. Blood circulation deteriorates sharply, the girl immediately loses consciousness.
Pay attention , toxicosis during pregnancy provokes severe dizziness and nausea. The female body is dehydrated, the vessels receive less oxygen.
Consequences of syncope
Syncope during pregnancy cannot be predicted. It happens to every woman who is expecting a baby. But this does not mean at all that such conditions have a positive effect on health. It is best to avoid losing consciousness if possible.
Unpleasant consequences and danger are as follows:
The blood supply in the female body is much worse. For this reason, there are certain difficulties during pregnancy. For example, bleeding occurs.
Fainting can cause injury. They provoke complications during the period of gestation.
Frequent loss of consciousness impairs the blood supply to the uterus. This causes fetal hypoxia.
Fainting during pregnancy is dangerous because if the expectant mother does not constantly get out of this state, then this provokes the loss of the child.
Fainting can occur for a variety of reasons. It is important to identify their cause in time, and, if necessary, seek help from a medical specialist.
How to identify fainting
You should know not only why fainting occurs during pregnancy, but also how to provide first aid to the expectant mother. It is necessary to identify the symptoms in a timely manner in order to recognize the loss of consciousness.
It is not always possible for a woman to cope with fainting on her own . If the trouble is systematically repeated, then you can not do without consulting a doctor.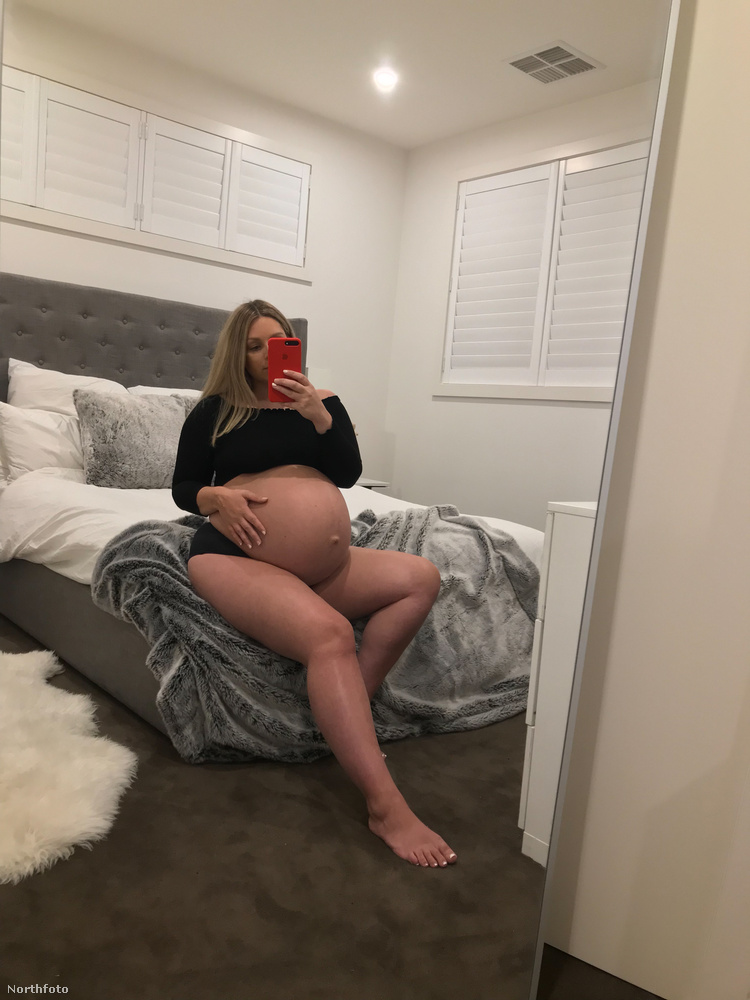 As a last resort, it may be suggested to go to the hospital for preservation.
The first signs of fainting during pregnancy include clouding of consciousness and dizziness.
The main symptoms of fainting:
Severe dizziness (the woman feels that she cannot stand on her own).
In enhanced mode, sweating begins (usually cold sweat).
The girl immediately feels that standing on her feet is becoming unbearable. There is an irresistible desire to sit down and lean on some object.
General weakness is felt, pressure is reduced, the skin is pale, dark circles appear under the eyes.
Strong pulsation in the temples, heat or chills are felt.
Consciousness becomes cloudy, vision drops sharply, stars begin to flash before the eyes.
These symptoms indicate that you will soon faint during pregnancy . If one of the signs began to appear, then it is better to try to prevent loss of consciousness on your own.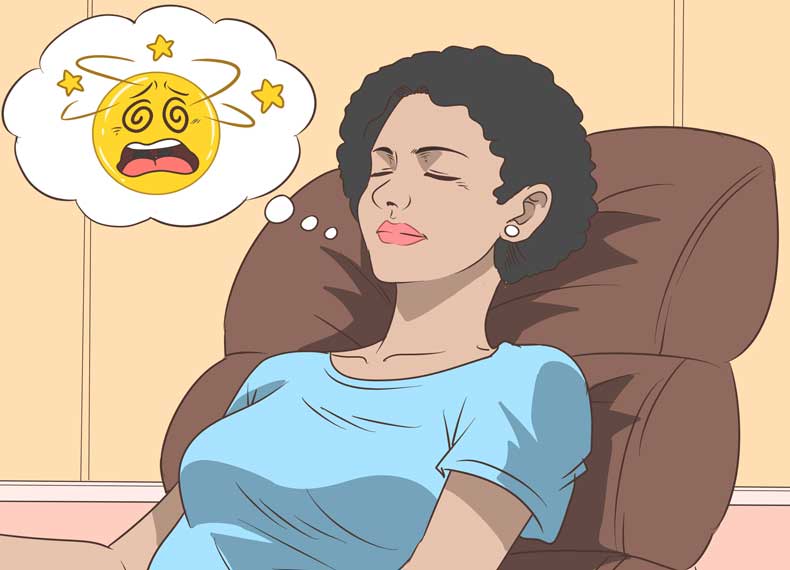 With a significant deterioration in the condition, the help of a medical specialist will be required.
Danger of fainting
Loss of consciousness for a short time is dangerous not only for expectant mothers, but also for any other person. It doesn't matter what trimester of pregnancy a woman is in. During fainting (2nd trimester), the reproductive system suffers as a whole. Due to temporary stagnation in the blood, the fetus is deficient in oxygen. This may lead to the following effects:
Increased risk of bleeding.
Manifestation of weakness during childbirth.
Weak contraction of the uterus (as a result - endometritis).
If fainting occurs several times during pregnancy, then there is no danger to the unborn child. It will not be superfluous to visit the attending physician so that the attacks do not recur again.
Medical professionals believe that second trimester syncope increases the risk of preterm birth and miscarriage.
Syncope can be self-identified by symptoms:
Sudden fever or chills.
Strong perspiration.
Change in heart rate.
Pale skin.
Lowering blood pressure.
Dark circles under the eyes.
You should also pay attention to the blue nasolabial triangle and the sensation of pulsation in the temples. To save the fetus, it is especially important to know how not to faint during pregnancy.
First aid
What should I do if I experience fainting during pregnancy? First of all, you need to call a doctor. If the doctor needs more than usual time to arrive, it is better to provide first aid on your own.
For the first step, a pregnant woman will need a bed or any other soft surface without a pillow. The head should be elevated.
To increase blood flow, it is recommended to put something under your feet.
Further, it is important to ventilate the room as much as possible (fresh air supply is necessary). Clothes can be unbuttoned.
A cotton pad is moistened with ammonia, whiskey is smeared with it. If there is such a need, then it is better to let the girl inhale the vapors herself.
When entering the patient's consciousness, it is recommended that she be offered boiled water with a few drops of valerian or sweet tea.
It is strictly forbidden to give nitroglycerin. It helps to reduce pressure (hypotensive effect).
The doctor may prescribe an examination, after which admission to a hospital for treatment is not excluded.
Ways to treat fainting
If fainting during pregnancy began to recur on a regular basis, it is better to immediately seek help from a specialist. Such conditions disturb the heart rhythm, ringing in the ears and severe headaches.
To determine the cause of the phenomenon, diagnostic procedures will be required, namely the study of the cardiovascular and nervous systems, as well as blood composition.
Diagnostic methods usually include:
History taking.
Urinalysis.
Fetal ultrasound.
Electrocardiogram.
Visual inspection.
Why fainting occurs during pregnancy can only be found out through diagnostic measures.
If the deterioration of women's health is directly related to the diet, then the composition of the products will need to be revised . When carrying a fetus (especially starting from the second trimester), you need to eat from 2500 to 3000 calories.
When anemia is detected as the cause of fainting during pregnancy, iron preparations are prescribed . This increases the level of hemoglobin in the blood. Additionally, B vitamins and trace elements are prescribed.
Your doctor may also prescribe medicines to lower or raise your blood pressure. To improve the general health of a woman, physiotherapy exercises, a visit to the pool, and aromatherapy are recommended.