Pregnancy how to tell parents
25 Ways To Tell Your Parents You're Pregnant
Congratulations—you're pregnant! We're sure you can't wait to share your happy news, especially with your mom and dad, who are future grandparents. Why not take this opportunity to REALLY surprise your parents with this life-changing event? Below are 25 creative ways to tell parents you're pregnant!
1. A BINKY + A NOTE
Tie a note to a binky that says:
"Dear Grandma and Grandpa,
Please hold this for me in case I need it when I come to visit. Knowing my mom, she'll probably forget it.
See you in (DUE DATE MONTH)!"
Love,
Baby (INSERT LAST NAME)
2. MAKE A CRAFT
If you're the crafty type, paint a sign for your parents that says: "The best parents get promoted to grandparents." This is something they can display around the house as a constant reminder of the joy that is to come very soon!
3. FRAME YOUR ULTRASOUND PICTURE
Once you have your first ultrasound picture, frame it and give it to your parents with a note that says, "The only thing better than having you as parents, is our baby having you as grandparents!" They will love this sentiment and will be able to display this picture to share with their friends and family.
4. GIVE A ONESIE
Decorate a onesie to give to your parents. Buy a plain white onesie and paint the phrase, "Will you be my grandparents?" with a heart. Easy, but oh-so memorable and cute!
5. COFFEE MUGS
Do your parents love a cup of coffee or tea to start their day off? Give them each a new mug and in the bottom of the mug write the following phrases:
"You're going to be a grandma!" "You're going to be a grandpa!"
This will be something they can see every time they finish off their morning drink and will keep a smile on their face throughout the rest of the day. And if you aren't the crafty type, you can buy a pre-made mug online.
6. GIVE A SWEET POEM
If you're in a hurry, or can't wait to do something extra fancy, simply write a letter to your parents that says,
"Roses are red, violets are blue, on (INSERT DUE DATE) your grandbaby is due!"
7. FOR A GRANDMA, AGAIN!
If your parents are already grandparents, simply use the phrase "again" to any of the above announcements.
For example, add "again" to the phrase "You're going to be a grandma!" on their coffee mugs. They will be just as excited if it is their first or fifth grandchild.
8. BE FUNNY
If your parents are always up for a laugh, this is an ideal way to share your news. Simply wrap up a onesie that has one of the following phrases written on it:
"If you think I nap a lot, you should see my grandpa!" "My dad knows a lot, but my grandpa knows everything!"
These are likely to make your dad laugh, and then he'll realize that he is going to be a grandparent! Yay!
9. GIVE A COUPON
No, not that kind of coupon, a personalized coupon! On the coupon write:
"Coupon good for one grandchild. Redeem (INSERT DUE DATE)."
10. PERSONALIZED CARD
Make a card with a fold. On the front write "What is a grandparent?" When they open the fold have it read "You. You is a grandparent." So funny and so easy to make.
11. WRAP UP YOUR PREGNANCY TEST
Announce pregnancy with the test that delivered you the news in the first place! Pregnancy test results can fade over time, so you'll have to use this one if you live near your parents and can see them soon after taking a test.
Wrap your pregnancy test in a box and have your parents unwrap it and be delighted!
12. DRESS UP OLDER SIBLINGS
If you have older kids, dress them up in shirts that say "I'm going to be a big sister!" or "I'm going to be a big brother!" Have your kids wear the shirts over to their grandparents house or video chat with them and wait until they notice what the shirt says.
13. LET THEM EAT CAKE
There's nothing like a celebratory cake to break the news. Have a bakery frost a cake to say "We're pregnant!" and bring it to a family dinner. You'll never have a more memorable dessert!
14. MAKE THE ANNOUNCEMENT AT A SPORTING EVENT
People love to use the jumbotron for wedding proposals, so why not use it to announce a pregnancy? Just make sure your parents come to the game and are looking at the screen when it flashes up above.
15. BUY SOME DIAPERS
Gift your parents a box of diapers and tell them they'll be needing them around their house for when they babysit.
They'll be confused at first, but once they connect the dots, the reaction will be priceless.
16. PUT A BUN IN THE OVEN
There's nothing like a good pun to break the news! Have your parents over and ask one of them to open the oven. Put a hamburger bun (or better yet, some freshly-baked buns for eating afterward!) and ask them to tell you what's inside. Once they say, "Why is there a bun in your oven?" they'll have that magical light bulb moment.
17. LEAVE A MEMORABLE MESSAGE
If you live away from your parents, this is a fun one to make them feel like they're right beside you. Make an audio recording of your first ultrasound when you hear the baby's heartbeat, and then play it over a voicemail recording for your parents.
18. TODAY'S SPECIAL
If you have a favorite local cafe, plan to go there with your parents and set up a surprise with the owners in advance. Ask them to list "You're Going to Be a Grandparent" as one of the specials of the day on a chalkboard or sandwich board outside.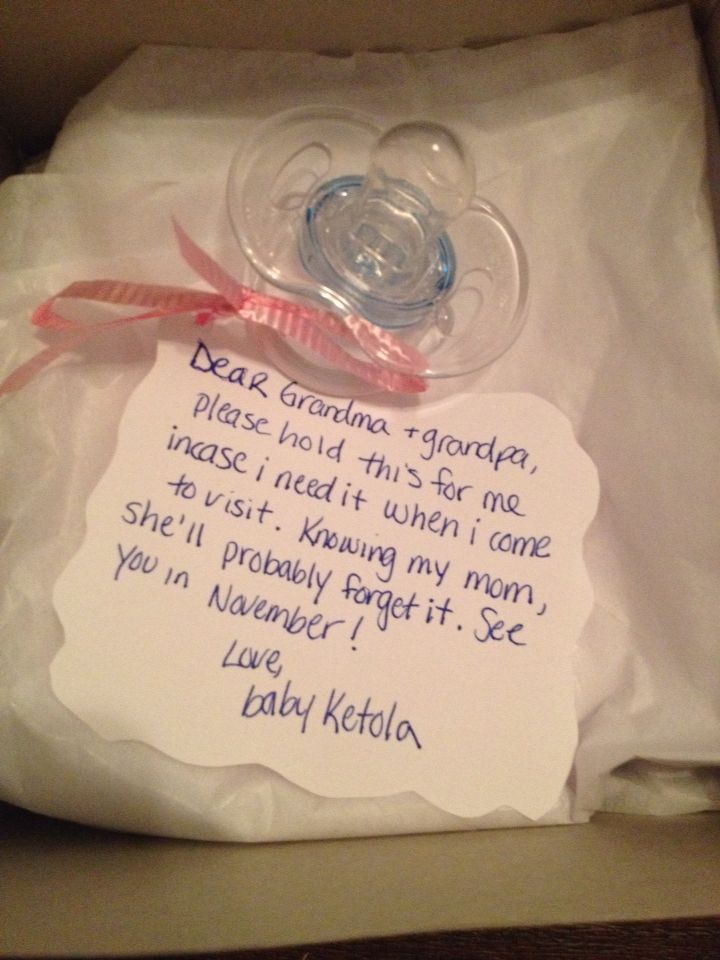 Then enjoy the exciting conversation to follow over a delicious meal!
19. GAME NIGHT
Get your entire family together for a fun game night and ask to play Pictionary or Charades at some point in the evening. Act out "we're having a baby" and wait for someone to guess the wonderful news!
20. MARK THE CALENDAR
Sometimes it's best to announce a pregnancy in a simple way. Gift your parents a new calendar with your due date highlighted boldly, or simply ask them to save the date. When they ask why, break out the news!
21. OFFER A PROMOTION
Tell one of your parents that you heard about their big promotion at work and wanted to give them a congratulations gift. When they ask what promotion you're talking about, tell them they've been promoted to grandparent status!
22. HAVE A PHOTOSHOOT
These days everything big hits Instagram or Facebook, but you can let your parents in on the news early by sending them a special preview of your pregnancy announcement photos.
Add to the cute factor with pink and blue balloons, a shirt that announces the pregnancy, or any other cute reveal ideas you might have.
23. ADD A PAIR OF SHOES
If your parents have a place for guests to put their shoes in the hall or doorway, add a teeny tiny pair of baby shoes and wait for your parents to notice!
24. GIFT JEWELRY
Wondering specifically how to tell your mom you're pregnant? A grandma-to-be will always be happy with a new necklace in her rotation. Gift your mom a sweet and simple necklace with the word "grandma" or even the name or initials of their future grandchild (if you've decided the name early on!)
25. TELL THEIR FORTUNE
Buy a bag of fortune cookies at your local Asian market, then take a pair of tweezers and replace a couple of the fortunes with a printout that announces your pregnancy with a Chinese fortune-sounding twist. Put the cookies in a small box as a gift, or take them with you to a Chinese restaurant and have the server present them to your parents.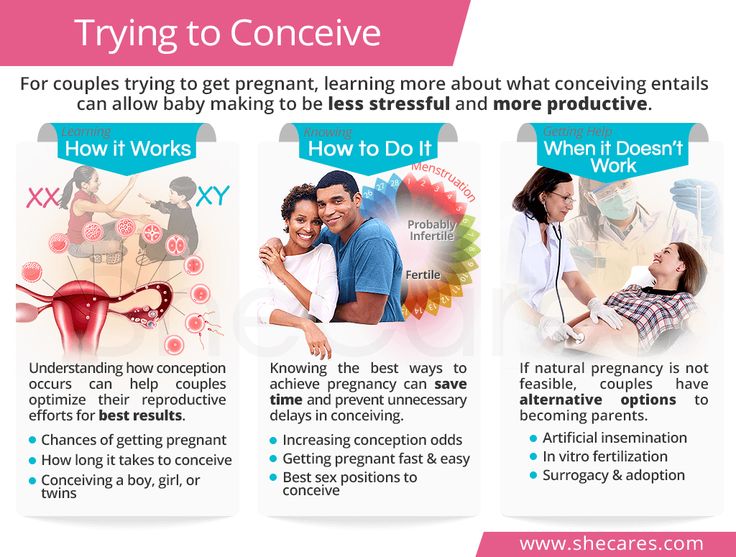 We hope this gave you some fun ideas on ways to share your happy news with your parents. For other pregnancy announcements, we have some adorable announcements right here.
Congratulations!
37 Fun Ways to Tell Your Parents That You're Pregnant
Once you find out that you're pregnant, you'll probably need to take a deep breath and process how much your life is about to change. After the shock sets in and you've settled into full-on mom mode, you're going to want to find a cute way to tell your parents that you're pregnant too.
Telling your entire squad is probably not the best idea right away. You'll want to let the secret out to those closest to you first, including your spouse, parents, siblings, and best friends.
Finding a fun way to tell your parents that you're pregnant should be at the top of your list.
Announcing your pregnancy to your parents will be one of the most exciting reveals.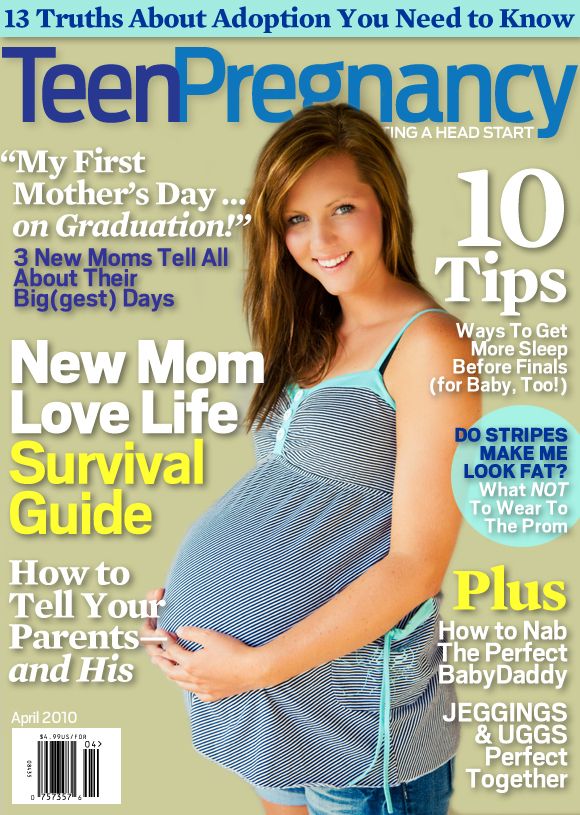 Hopefully, they will be just as excited as you to hear the amazing news!
Becoming a grandparent is a beautiful time in a parent's life and you'll want to make the moment memorable for both you and them. There are some great first grandchild announcement ideas below that will make any grandma or grandpa should with excitement.
This is why I wanted to help you come up with some creative ways to tell your parents that you're pregnant. If you can get their reaction on video, that would be even better!
Get my FREE Trimester Checklists to help guide you through pregnancy and plan for the new baby!
A creative way to announce to your parents that you're having a baby is to wrap up a gift or surprise for them to open.
Here are some ideas for fun pregnancy announcements to your parents and future grandparents, that can be used on other friends and family, as well. Most of these items are right from Amazon or Etsy so they can be at your door within a couple of days!
If you're looking for digital social media pregnancy announcement ideas, take a look at my awesome ideas for classy pregnancy announcements, funny pregnancy announcements, fall pregnancy announcements, and flat lay pregnancy announcements.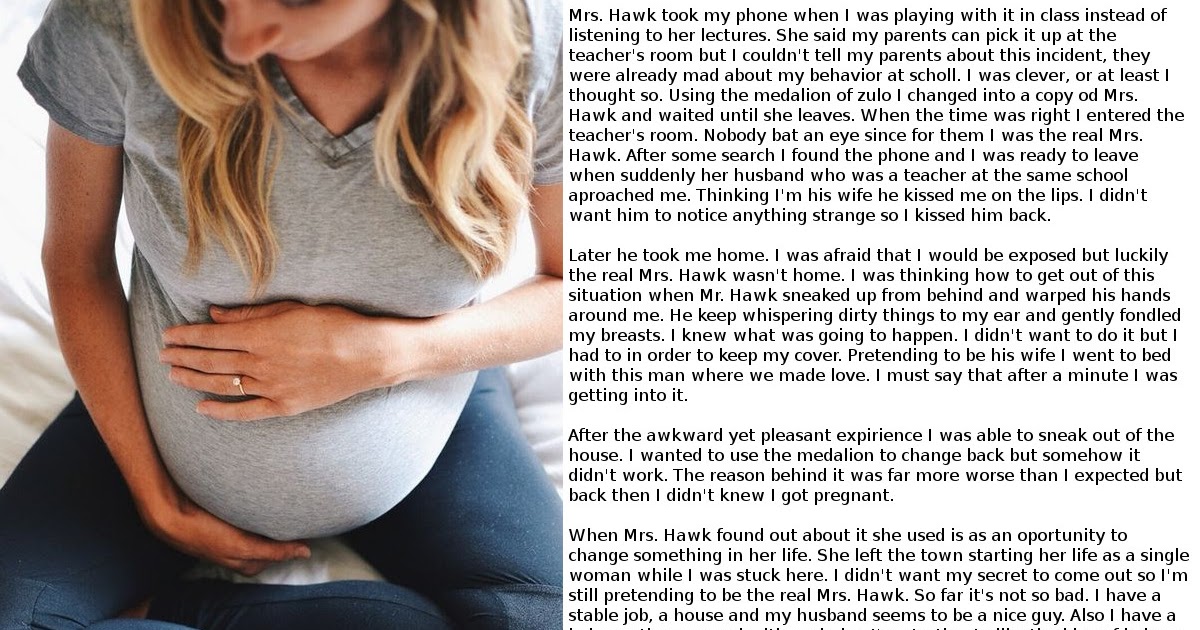 You're bound to find some fun and creative ways to tell the world that you're expecting here!
1. Baby Onesie
Have them open a gift to reveal an adorable onesie giving them their new titles as grandma and grandpa! It's the most amazing feeling to get promoted to grandma or grandpa so they'll love seeing it written out right in front of them.

This onesie from Amazon (above) is adorable and can be at your door step sooner if you're pressed for time.

However, if you have some time to spare, consider checking out personalized onesies on Etsy (below) like this one from Kate and Meri's shop. They can include the baby's name, due date, and even different names for your parents.

via Kate and Merry on Etsy
2. Wine Bottle Labels
If you have drinkers in your family, showing up to a family dinner or party with this wine bottle will surely get you some applause. As a cute way to announce a pregnancy to your parents, you can simply purchase labels like these on Amazon and stick them right on top of previously purchased wine bottles.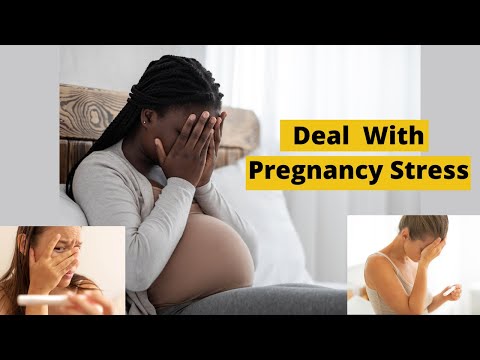 Soaking off the old label is not a must, but it can help it to look nicer.

If you're not in a rush, opt for a more personalized touch to your wine bottle label with something like this from Etsy (below). Either way, your parents will be jumping for joy when they see it, and that won't just be from the alcohol!

via Farrah and Eve

Related Post: Best Self-Tanner During Pregnancy- Get a Safe, Natural Glow
3. Pregnancy reveal shirt
Although you may not have a large baby bump yet, you can wear a shirt that accentuates or points out your belly for your parents to take notice. See how long it takes for them to realize what's written on your shirt, let alone what it actually means!
There are fun options for seasonal pregnancy announcement shirts when you want to have a pregnancy reveal to your parents.
If it's the fall, try incorporating a pumpkin or those skeleton shirts with the baby skeleton inside. For Christmas, a Mistletoes shirt will get the point across or a Some Bunny is Egg-specting shirt around Easter.
via Comeback Kids Apparel on Etsy
4. Fake Scratch-Off Lottery Tickets
If you want to know how to tell your parents that you're pregnant, here is an awesome idea! These scratch-offs are so real-looking and a very creative way to tell your parents that you're pregnant.

Grandma and Grandpa won't be suspicious when you give them some lottery tickets for a birthday or holiday gift.

Have them scratch off to see if they win and when they're finished, they'll reveal that they are a lucky winner! The grand prize is actually their first grandchild!

Hopefully this will help to distract them from the fact that they didn't win the $250,000!

These lottery tickets come in packs of 6 or 12 so there will be plenty if you want to give them out to a large group of family members. Just make sure that they're all scratching them off at the exact same time so they don't ruin the surprise for everyone else!

via The Exclusive Shop on Etsy
5. Bandana or Clothing for Pet "Getting a Human"
If you have a pet that's going to be a "big brother or sister," it would be fun to use them as part of the pregnancy reveal to your family! They'll make the perfect prop and a fun way to announce your pregnancy to parents.
via Chipmunk Cheeks Sewing on Etsy

While you're gathering with family or friends, make sure your dog enters with this bandana or shirt on with the big news. If you have to do a long distance announcement, a simple photo of your pup with the clothing and an ultrasound is also an adorable way to tell your parents that you're pregnant.

Related Post: Adorable Dog Pregnancy Announcements
6. Scratch Off Greeting Cards
If you have a parent's birthday or a special holiday coming up, a greeting card scratch off will be a great way to tell family you're pregnant. This is also a great way to do a long distance reveal as you can easily mail it right to them.
7. Promoted to Grandma/Grandpa Mugs
There are so many ways to tell your parents that you're pregnant, but this is the one that I opted for during my first pregnancy.
If you have coffee drinkers in the family, a coffee mug with their "new" title will be perfect for them! It's a great way to tell family that you're pregnant with something practical that can be used over and over.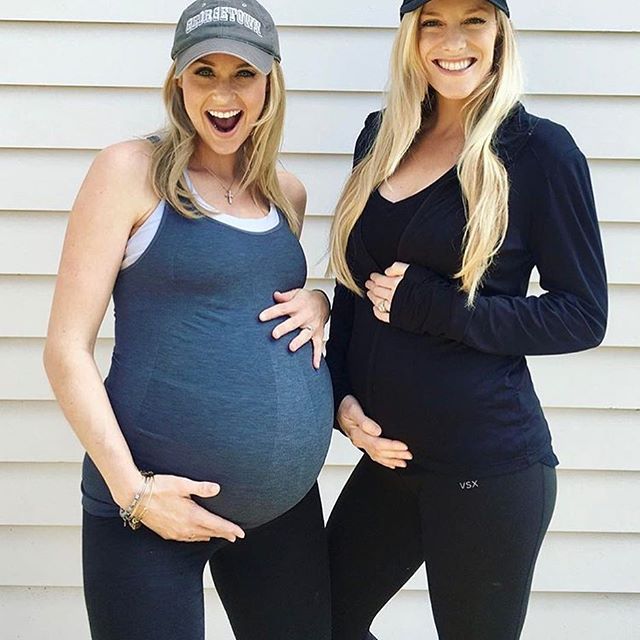 via Southern Mocha

This is how I announced the first grandchild to my parents and they still use and love their mugs years later!

Use it for the whole family if you're announcing to other relatives. Aunts and uncles get upgraded too so they deserve a special gift for the occasion!

via Prairie Pressed on Etsy
8. Beer Bottle Labels
Going to a dinner party at your parent's house and want to reveal your pregnancy to your family there? If there are lots of beer drinkers there then this is a perfect surprise.
Bring over their favorite 6 pack, but change out the beer labels for these pregnancy announcement labels! Make sure grandpa looks at what he's drinking before cracking open a cold one!
9. Grandma/Grandpa Book
I love sentimental, yet practical, gifts that can actually be used over and over. As a creative way to tell your parents that you're pregnant, give them grandma and grandpa books as a small gift to open.
These books will be great to either keep at their house for visits or at yur own house for when they babysit.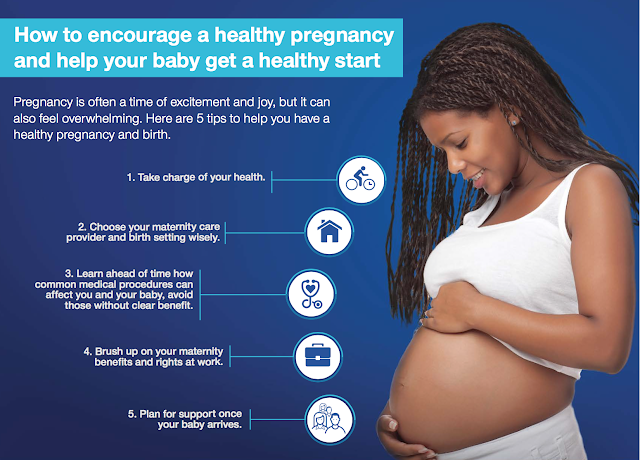 They'll love reading stories that incorporate them in the book.
I absolutely love this book, Grandma Wishes. It always brings a tear to my eye when I read it to my daughter so I can't imagine how my own mom feels when she reads it!
Related Post: Best Foods to Eat and Avoid During Pregnancy
10.
Photo Slideshow
Here is an idea of a pregnancy announcement you can present to your parents online. Make a love story slideshow.
Show how you and your partner met, tell about the funny and sentimental moments you had, and include some photos from mutual journeys or memorable events. Add some pics from the day you got acquainted with each other's parents for a pinch of nostalgia.
It is best to announce the happy news at the end of your slideshow with captions like "to be continued with +1". Include your sonogram, pregnancy test, or the photo of your stomach showing. You could also add the video of how you told your husband.
Here are some helpful tips and creative ideas on how to make a good photo slideshow.
11. Sonogram frame
This is a beautiful way for your mom to display the first sonogram of your new baby. I'm sure she'll take it out to show all of her friends too!
She can keep the frame and always replace the photo with an updated picture of her grandchild for years to come. What a lovely way to reveal your pregnancy to family.
You can also get a personalized frame with your baby's name and due date to go along with your ultrasound or announcement photo. Again, they'll be able to replace the photo as the baby gets older too!
12. Promoted to Grandparents shirts
If you're announcing the first grandchild to your parents, these "Promoted to Grandma and Grandpa" shirts will be a no-brainer when they read what it says. They'll be thrilled with this pregnancy announcement gift and take pride wearing it on their outings!
13. Grandpa Whiskey glass
If dad is a whiskey or cocktail drinker, a glass like this will probably make his day! Of course, any one else in the family who could use a cocktail glass would be very fitting too!
14.
Grandma Keychain

This is a beautiful keychain to give mom as a gift to reveal your pregnancy. Just be careful what birthstone you choose because if your baby's due date is one month, they may still be born in a different month!
15. Pacifier with a note
Save all the money for that baby-to-be because no one says that you have to buy all your family members gifts just to tell them you're pregnant!
If you're on a tight budget, a simple note attached to a baby's pacifier will certainly do the trick. This way, you still have a baby item that will go to good use while not splurging for all these gifts.
16. Guess What Onesie Gift Box
If you're doing a long distance reveal, this is a cute way to announce your pregnancy to your parents. This onesie ships in a nice gift box to make the big reveal as you tell them that you're pregnant.
Related Post: 29 Must-Haves for Pregnancy That Every Expecting Mom Needs
17. Grandma/Grandpa Home Decor
Give them a gift they can use throughout their home.
This grandma/grandpa pillow will be a fun decorative piece that they can use before baby even comes!
If your mom and dad love stylish home decor, this pillow will certainly go with anything!
18. Sweet poem
I love a poem that comes from your unborn baby and it is sure to bring tears to their eyes. This one comes with an adorable baby feet necklace as a gift to reveal your pregnancy.
You can even type up this poem to give alongside another gift that you chose form above.
19. Funny Items
Most of the ideas above were sentimental ways to tell your family that you're pregnant. However, if you or your family are the humorous, jokester types, a funny item may be more of your crowd pleaser.

Cute onesies that have a little humor attached to them are sure to bring a smile to their faces!

via Etsy
20. Grandma Necklace
This is such a cute way to tell the future grandma that you're pregnant. A lovely necklace that is sentimental and grandma can wear for years to come.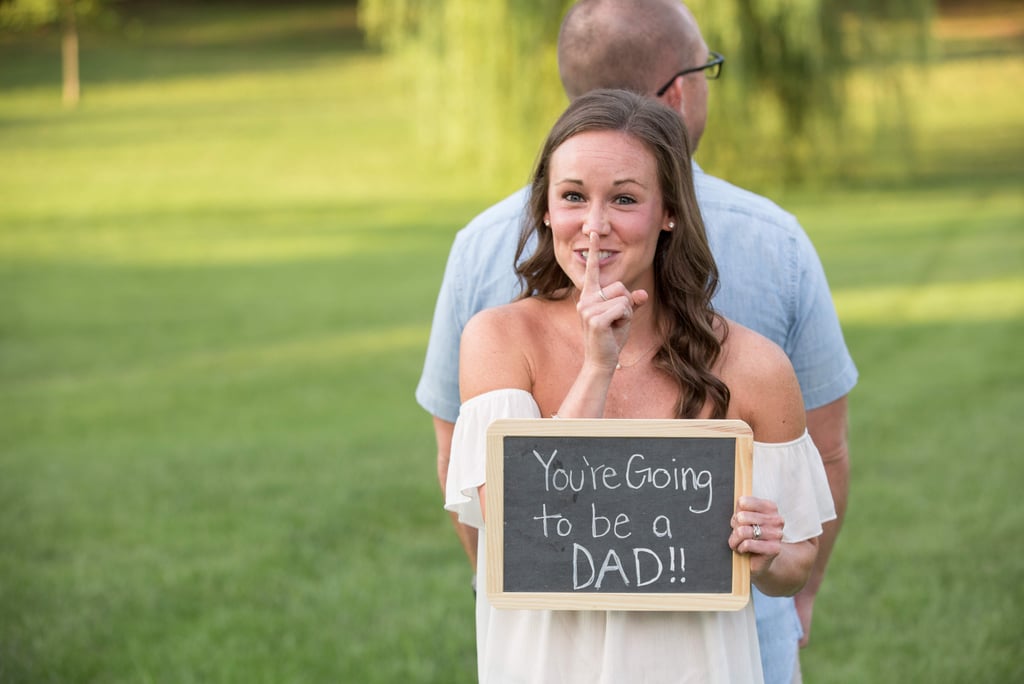 In addition, this one from Etsy has such a sweet saying! You'll definitely get some tears from this pregnancy announcement gifts.
21. Booties in a Box
Sending these booties with a personalized note can be a great way to make a long distance pregnancy reveal to parents. These adorable bottles can be used once baby is here and is a cute way to tell your parent's that you're pregnant.
22. "We're having a baby" cake topper
Planning a celebration for a birthday or holiday? When you bring out the cake, use this gorgeous cake topper to make your pregnancy announcement to your parents!
23. We're Pregnant Banner
Another way to reveal your pregnancy at your home or a party that you're throwing is a "baby on the way" banner. Invite your parents over for dinner and throw up this sign.
24. Wrap up a diaper
Another very frugal, but practical way to reveal your pregnancy to family is with a diaper! This may be the last time they'll see a clean one too.
The rest of them will be the dirty ones they'll be changing!
25. Crack open an egg
This is a fun way for how to tell your parents or family members that you're pregnant, especially if it's around Easter time! Have them crack open an egg to reveal the personalized message.
26. Have them find a 'bun in the oven'
This is an old classic and typical pregnancy announcement- cooking a bun in the oven! For any holiday or family dinner party, this one of the typical ways to tell your parent's that you're pregnant.
27. Mark a calendar with your due date
Take a look at your calendars together and tell them to save this date: your due date! They'll be so excited for their first grandchild to arrive that they'll never forget the date!
28. Flat Lay Announcement
If you can't see your parents in person, or even if you just want to show them a photo, sending them a digital flat lay announcement will be beautiful. You can arrange some baby items on the ground and take a photo and send it via text, email, or mail.
via Just Simply Mom Designs

You could also print it out as well. Don't have time to make it on your own? That's what Etsy is for! They make it for you, just add in your personalization.
29. Write them a letter from the "bump"
You can order this beautiful sign with the letter printed from A Beautiful Sign on Etsy or simply write it up your self.
30. Have them Complete a Puzzle
Have a parent that is super into puzzles or games? This is a great pregnancy announcement for them.

via StampOut on Etsy

Give them the puzzle pieces as a gift or on family game night. They'll love it when they complete the puzzle and finally reveal what it says!
Here are a few more ideas of cute ways to announce pregnancy to your parents:
31. Heartbeat Sound: Record the heartbeat of the first ultrasound and tell them you have new music for them to hear as you turn it on.
32. Game night: Get your family together for a fun game night and ask to play Pictionary or Charades.
Act out "we're having a baby" and wait for someone to guess the wonderful news! Or if you're a Scrabble family, spell out "I'm expecting" either in one turn or over the course of the game.
33. Wrap up your pregnancy test: Simply place your positive pregnancy test in a gift bag or box for them to open. This works best if you used a digital test that says that you're pregnant instead of making them try to decipher what the lines mean.
34. A new fortune: Buy a bag of fortune cookies at your local Asian market, then take a pair of tweezers and replace a couple of the fortunes with a printout that announces your pregnancy with a Chinese fortune-sounding twist. Put the cookies in a small box as a gift, or take them with you to a Chinese restaurant and have the server present them to your parents.
---
Hopefully, this gave you some creative and fun ways to give your parents the surprise of a lifetime when you announce your pregnancy. Also, once you're ready to reveal the gender of your baby, check out these 8 Fun Ideas for Virtual Gender Reveals.
Don't forget to record their reaction on video! Their response is sure to be something you will watch over and over.
Congratulations and good luck on your pregnancy reveal to your parents! I hope that you found some awesome pregnancy announcement gifts for grandparents. Check out more pregnancy announcement ideas here!
Related Posts: 14 Fun Summer Pregnancy Announcement Ideas – 25 Easter and Spring Pregnancy Announcements To Share Your News
Get my FREE Trimester Checklists to help guide you through pregnancy and plan for the new baby!
How to report pregnancy in an original way
Reviewer Kovtun Tatiana Anatolievna
42907 views
September 21, 2021
Have you just found out you're expecting a baby? Congratulations! In this article - a portion of inspiration and ideas on how to share the news with your loved one, parents and friends, if you have a desire to make it bright and unforgettable.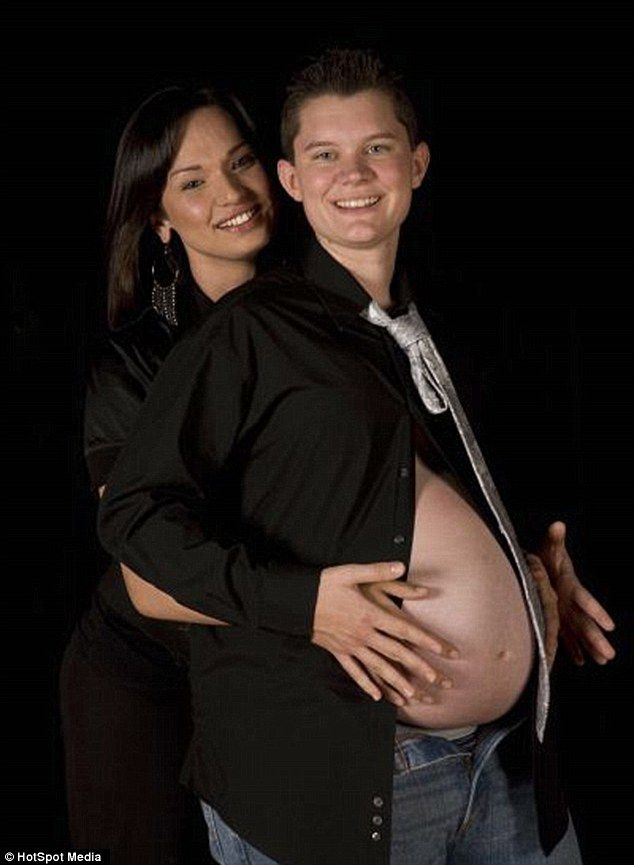 And you are sure that your loved ones are ready for any surprises and will be able to support the game.
Idea #1

Kinder with a surprise

It takes a little dexterity. Buy two kinder surprises for yourself and your loved one. Carefully open one package, and in order not to leave marks on the chocolate, use medical gloves. Carefully divide the chocolate egg into two halves, and instead of a toy, put a note with the cherished message: "You will become a dad!". The halves can be connected with a hot knife: touch the chocolate edges with it and quickly connect. Eat kinders together so as not to arouse suspicion.
Idea #2

Quest for the apartment

Prepare a map of your home and mark checkpoints where you can hide candy or some cute gifts for your loved one. The final point should be a corner, in which there will be an envelope or a box with an ultrasound image.
Idea #3

Scratch cards for relatives

A postcard with a special layer that can be erased with a coin can bring good news to a future dad, grandma or grandpa.
Have you seen these on lottery tickets? Here the same principle. A very delicate and neat way to start a friendly meeting or family gatherings.
Idea #4

Plate with message

Find on the Internet or make yourself a plate, at the bottom of which it will be written: "We are expecting a baby!". Disguise the inscription with a piece of cake. Indelible permanent marker or acrylic paint may work well for writing on ceramics - experiment beforehand.
Idea #5

Personalized mugs

Give your parents mugs with the inscriptions: "Grandma (name)", "Grandfather (name)". We are sure that tea from them will be much tastier to drink.
Idea #6

Head of cabbage

Here is another original way to inform parents about pregnancy. Surely you go to the store before the visit - add a head of cabbage in sliders to the usual set of products and put it in the bag as if nothing had happened.
Idea #7

During a group photo

If you often take pictures with the whole family, this method is for you.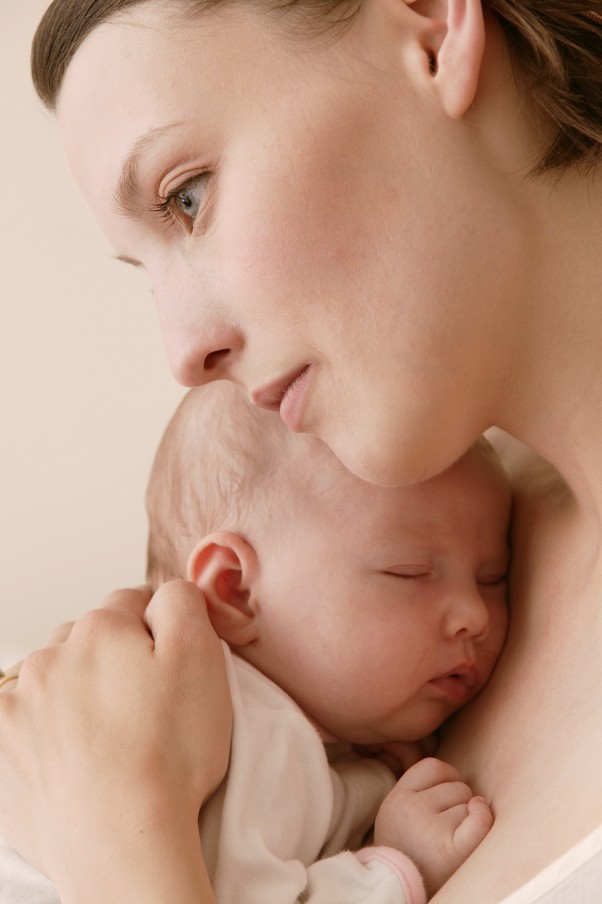 Take control of the process, and instead of the "photo" mode, quietly turn on the "video" mode and shoot without giving a look. Start the report: "One, two, and the NAME OF THE FUTURE MOTHER is pregnant!". The video will keep the sincere emotions of your loved ones.
Idea #8

Pizza with a message

Also donuts or cakes. For this method, any food that is delivered in a box with a lid is suitable. On the inside of the lid, beautifully write the main news and wait for the box to open.
Idea #9

Gift box

A touching way to please future grandparents. Put some attribute related to your parents' hobby in a beautiful box. For example, if your mother is fond of knitting, then in the box you can put a skein of yarn and a postcard with the message: "Will you knit socks for your granddaughter?". And if your dad is a fisherman, then the box may contain a set of tackle with a note: "Will you take your grandson fishing?"
Idea #10

Posted by Aista

Discreetly rename your name in the contacts of a loved one to "Stork".
For example, before he leaves for work or shopping. And then - send a message with the text: "Already on the way! The weather is normal, I will be back in 8 months."
Reviewer Kovtun Tatiana Anatolievna
Scientific adviser to Progress JSC, candidate of medical sciences
All articles of the expert
How to inform mom about pregnancy
Content
Assessment of Regulation
Direct conversation (with partner)
Personal conversation
through the parents of partner
Closer to adulthood
Friendly family
Typical layout
Adult families
Joke
Is it worth it
How to tell parents about pregnancy beautifully and in an original way. How to tell your parents about an unplanned pregnancy
How to tell your parents about pregnancy - preparation
Step #1. How to tell your parents about pregnancy - collect your thoughts and prepare for the conversation
Step #2. How to tell your parents about pregnancy - pick a good time
Step #3. How to tell your parents about your pregnancy - start a conversation and express your feelings
How unusual it is to tell your parents about your pregnancy. Thematic dinner party
How interesting it is to tell your parents about your pregnancy. Photos, telegrams, T-shirts with inscriptions
How to inform parents about pregnancy
Traditional ways
Original methods
thematic dinner
Photos
T -shirts with inscriptions
at the Family Festival
Service Councils
Dress with parents
Ask a sister or brother for help
Hints
Note
Ask your boyfriend to talk
Many girls recently write posts on the topic "How to tell my mom that I'm pregnant".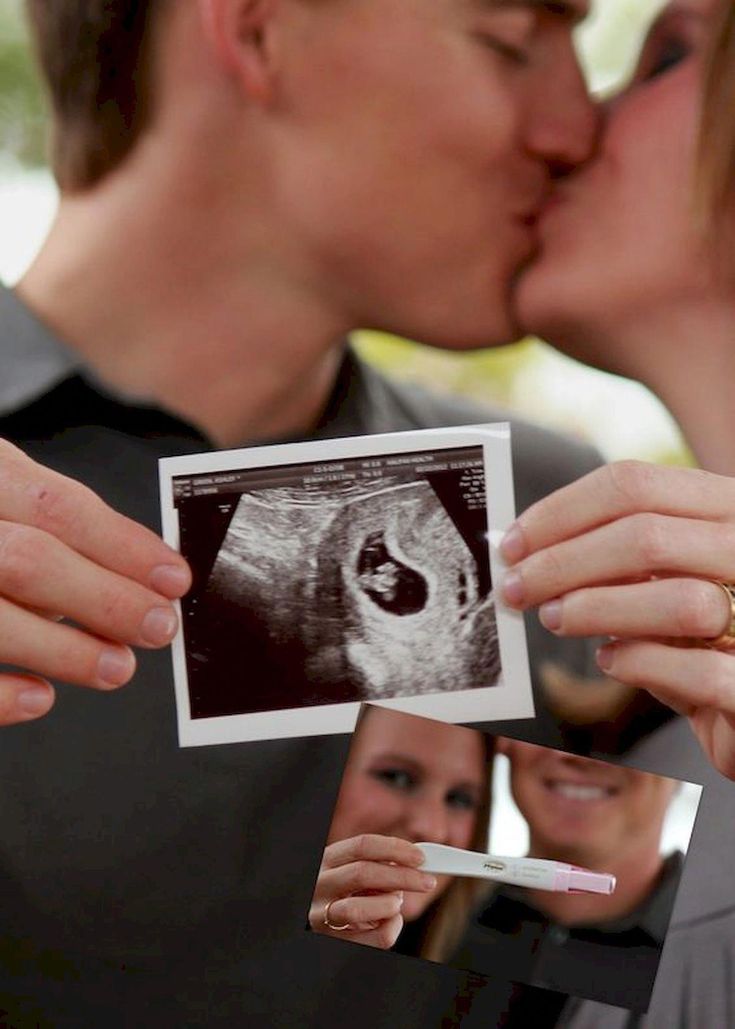 In fact, this question is asked by all women. And at all ages.
As psychologists say, all these are echoes of our upbringing - people are used to making excuses to their parents. It is one thing when you are underage children - this fear of communicating such good news is understandable. But when adults and wealthy women ask themselves: "How can I tell my mother that I am pregnant?" - then you should think about the formation of your own personality.
After all, this is good news for all family members. Especially when the pregnancy was planned for a long time and consciously. Let's try to figure out what can be done in this situation.
Position assessment
The first thing to consider before worrying is your age. At the age of 14, it's really scary to tell your parents about pregnancy. But at the age of 20-25, this is stupid.
Next, think carefully about what the child's father thinks about this. In the event of a planned pregnancy, simply enlist his support, and then muster up the courage to announce such good news.
The third factor to consider if you are thinking about how to tell your mother that a girl is pregnant (or tell the parents of the expectant mother about this event) is the financial situation. Are you providing for yourself? Then you can gain courage and morally set yourself up for a conversation. Are you dependent on your parents? In this case, be prepared to listen to a lot of "nice" words addressed to you.
Once you have a sober assessment of the situation, you can proceed directly to business. What are some ways to help? Now we will find out.
Direct conversation (with a partner)
How do I tell my mother that I am pregnant at 14 or any other age? To be honest, you just need to muster up the courage, take the father of the child with you, and then tell the parents in plain text. Be prepared to hear a bunch of insults and terrible words addressed to you and your partner. This is quite a common situation when minor children are not protected.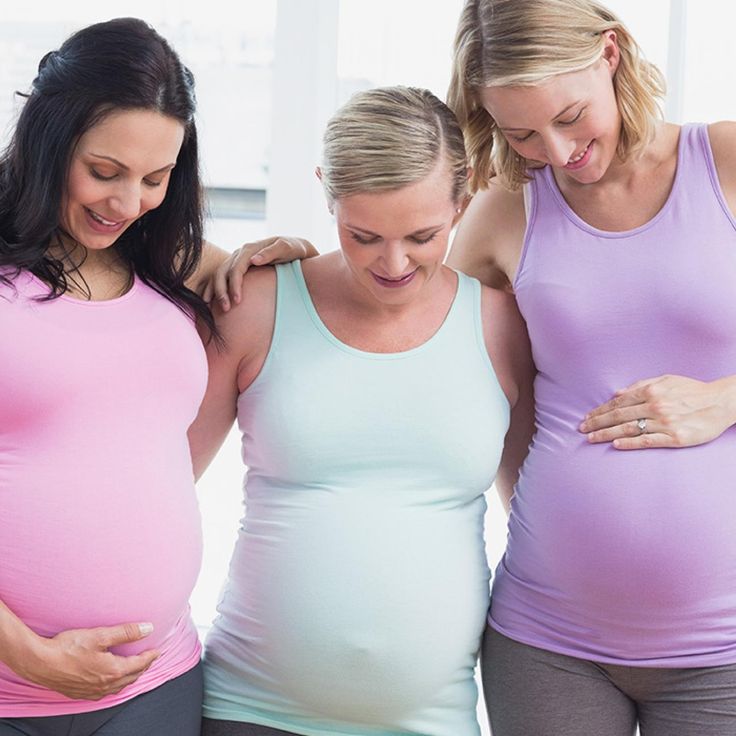 As already mentioned, you should not be too afraid if you support yourself. Or when your partner can provide for the baby and his mommy. In this case, you can consider yourself a completely adult person.
But how can you say specifically that you are pregnant? Pick a moment to talk. It is good when your mother is in a good mood and will be predisposed to any conversations. You can organize small "gatherings" on this occasion.
If you are afraid to tell the news about the imminent addition to the family yourself, let your partner say it. He is a man and must be held accountable for his words. The main thing is to hope for the best. Often, such news is followed by a wedding of the young, at which not a single parent will hint that he was against the relationship of their children.
Personal conversation
How to tell your mother that you are pregnant at 15? In fact, the option that was at 14 is also suitable. In principle, if the partner refuses to talk (or he left you), then you will have to cope with everything on your own.
The main thing in this situation is not to panic too much.
Find the right time to talk. Your mother should be in a good mood, there should be no problems in the family during this period. No need to start a conversation before work or after a hard day's work. It is better to postpone the dialogue until the weekend.
Important: your mother must be alone. You can tell her at breakfast or tea that you have a serious conversation with her. Ask her not to worry.
And then say that you are pregnant. You can take a little sedative before that. The main thing is not to be nervous.
In plain text inform about the imminent replenishment of the family. Also say if you will have an abortion or not. Nothing but a direct conversation in adolescence will help you.
Through partner's parents
How can I tell my mother that I am pregnant? At the age of 16, as a rule, sex with a minor will not put you in jail. Especially if the sexual intercourse was by mutual consent.
Therefore, it is worth talking with the parents of the father of the child.
Tell them and your partner about the news, and ask them to tell your mother about it themselves. This option doesn't work very often. In the case when the parents of the baby's father reacted normally to such news, you can hope for support.
In order not to immediately shock your mother, it would be better to disguise the dialogue as an acquaintance with your beloved's parents. Are they familiar? Then it would be nice to just organize "gatherings" with tea and cake. When everyone has gathered, and the evening is in full swing, let the boy's parents tell your mother some unexpected news.
It is advisable to have valerian or any other sedative on hand. In case of great shock, give it to the mother. When she "comes to her senses", continue the dialogue.
Tell us about your future intentions and plans. For example, if you are able to provide for yourself, then notify your relatives that you do not need their help in this matter, you can handle it yourself.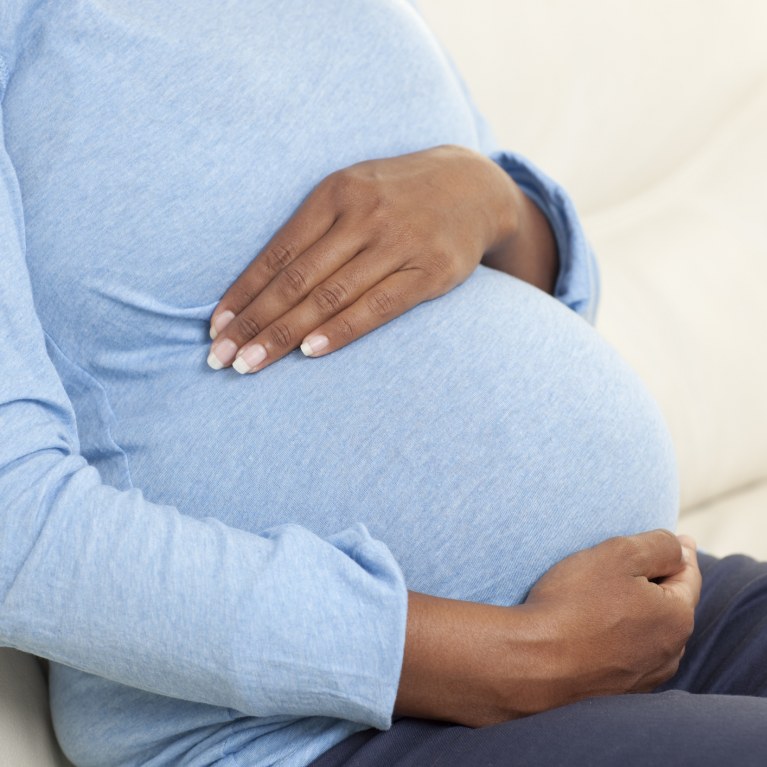 Be prepared to hear a lot of negativity in your address.
But remember one thing - you mustn't be too nervous. And the question: "How to tell my mom that I'm pregnant?" - should not adversely affect the health of the baby.
Closer to adulthood
On the Internet now you can find a lot of different posts that talk about ignorance of the rules for conducting a dialogue with parents regarding pregnancy. "I'm 17, I'm pregnant. How to tell mom? That's what most of the questions sound like. In truth, you shouldn't be too afraid. Especially if you already have a job.
The thing is that there are two layouts here. First: you are a typical teenager who lives at the expense of his parents. You don't have a job, you study and don't think about family life.
Or so far you are not able to support yourself. In this situation, as psychologists say, only a direct conversation with your relatives will help. As has been repeatedly noted, you will have to stock up on will and patience, as well as courage.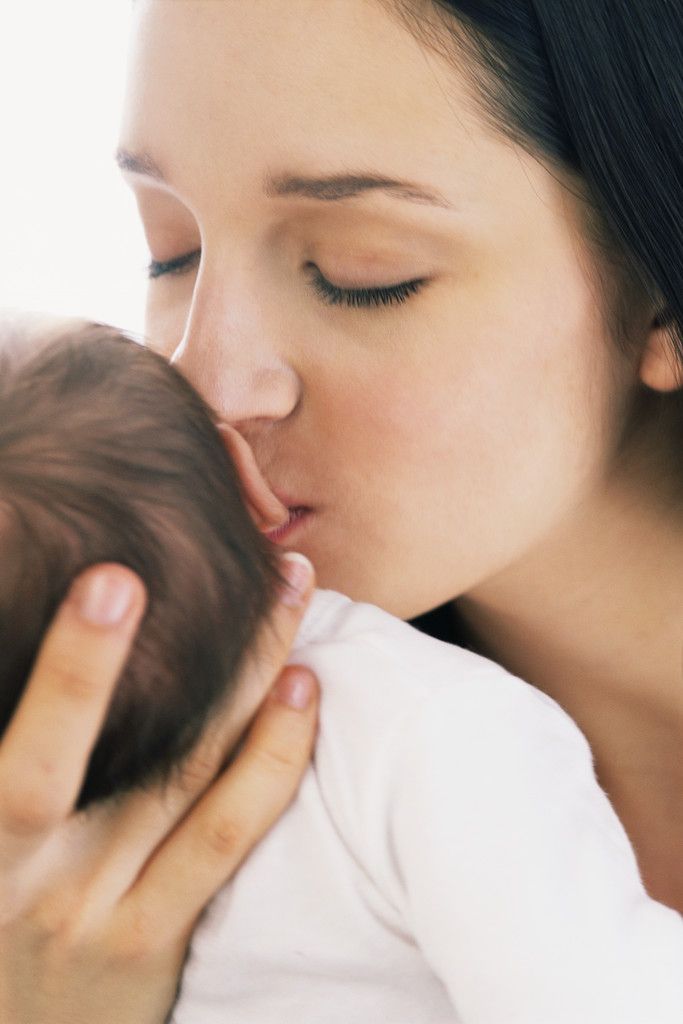 As in previous times, choose a more favorable day, and then report the event in plain text. Or let the father of the child take on this responsibility.
The second option is when you have a job. That is, you are able to provide for yourself. Or your partner can support you.
In this case, a teenager (from the age of 16) has the right to receive emancipation and be able to act already at this young age. Then, as you might guess, you can simply come to visit your parents and tell them the good news without remorse. True, the result is unlikely to be positive - you still have to listen to a lot of "dirt" in your address and in the direction of your partner.
Cases when parents have a normal attitude towards the pregnancy of underage (even emancipated) children are extremely rare.
Friendly family
Psychologists say that family relationships play an important role in the issue of talking about pregnancy. In other words, the relationship between the child and parents.
And here, of course, there are several options for the development of events. Let's start with a more favorable outcome.
We are talking about those rare cases when the family is extremely friendly and understanding. Any teenager is considered an adult, a person who can make decisions independently. In this case, the question "how to tell my mother that I am pregnant" should "fall away" by itself. After all, harmony and understanding reign in friendly families.
And all this contributes to building the right dialogue. Just call your mom for a serious conversation, and then ask her not to be nervous or worried. Now you can prepare a sedative (you never know), and then say that she will soon become a grandmother.
Or just say "I'm pregnant." Yes, your mother will be shocked, but with a friendly family, she will not reproach you for this step.
Typical alignment
Psychologists assure that girls who write "I'm afraid to tell my mother that I'm pregnant" usually grow up in far from the most favorable families.
Or there are some violations in such a unit of society. It can be said that in an average family, a child will be very afraid to announce an addition to the family.
An ordinary family in Russia is characterized by complex relationships between parents and children. Often, relatives simply "spread rot" on their offspring, tyrannize them, and also do not take into account the opinion. And just in this situation, reporting the news of pregnancy is like burying yourself alive.
But being silent is not an option. And you will have to think about how to properly tell the news to your parents.
Start with yourself - take a sedative, do not be nervous and calm down. Next, scroll through your ideas about the conversation in your head and prepare for any outcome. The main thing is to be confident. Only this will help you in such a situation.
According to psychologists, the reaction of parents to the news of pregnancy can sometimes be simply inadequate: yelling, insults, threats, putting their own child out of the door, and so on.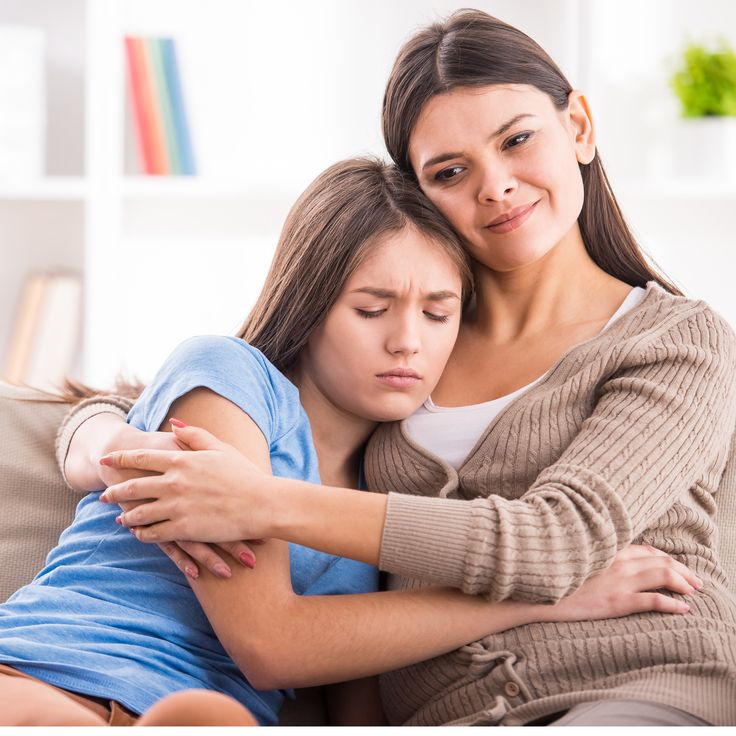 With all this, it does not matter how it happened - it was a voluntary sexual intercourse or rape. The main thing is that parents will show "who is the boss in the house".
Prepare yourself for the worst - for the fact that you will have to leave your parental home forever and you will provide for yourself and the child yourself (not taking into account the partner). It's best to start preparing early. If so, just turn around and walk away.
Are you ready? Are you morale? Then in plain text, as in all past cases, say that you are pregnant. You can even go to a psychotherapist before that, who can set you up for a conversation. Actually, it's not that scary. Especially if the father of the child is next to you, who will not leave you.
Adult families
"How to tell a guy's mom that she's pregnant?" - This is a topic that worries mainly teenagers. And that's okay. But when an adult girl asks a similar question, where "boyfriend" is replaced by "husband" or "groom", the situation requires special attention.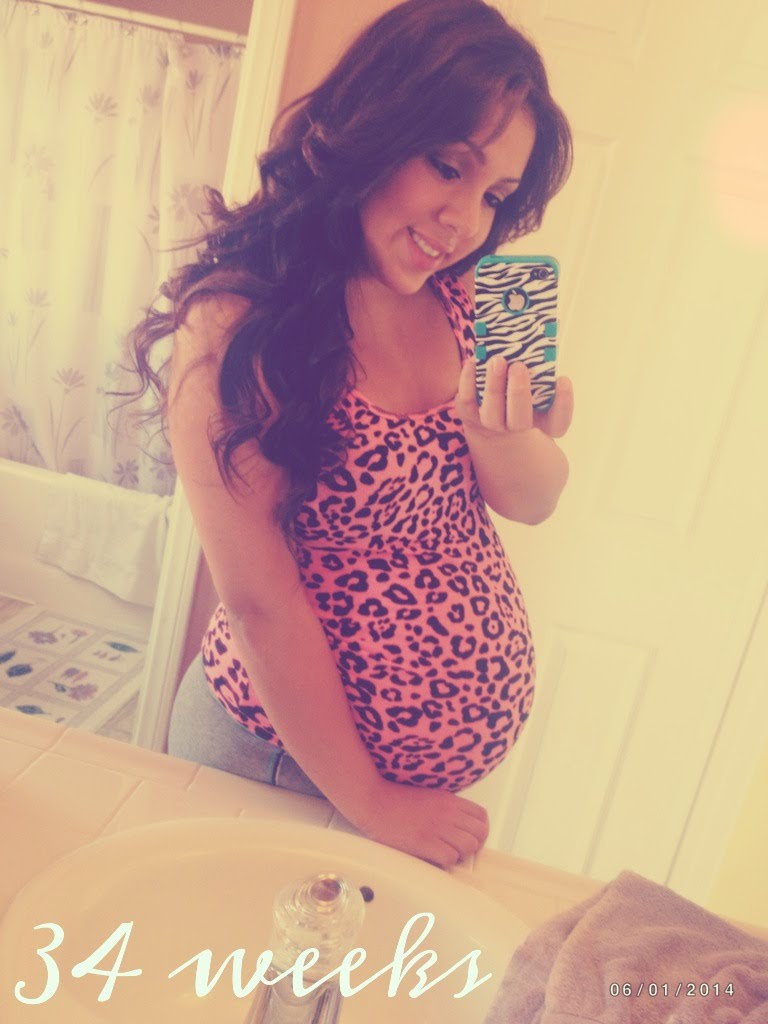 It's not quite normal when adults are so puzzled by the question of reporting the news of a new addition to their own family.
What is there to advise? To begin with, you yourself must be aware of your pregnancy. Remember that being nervous now is bad for you and your future baby. Plus, decide what you want - to keep the child or not.
You will also have to practice calm speech. You should report the news as calmly as possible, without raising your tone. Just say: "Mom, you will soon become a grandmother" or "Mom, you will have a grandson / granddaughter."
It's best to get the news to the person you trust the most first. It can be father-in-law, grandparents, brothers or sisters. Sometimes you can ask them to report an addition. But doing this is not recommended.
Joke
Pregnant third? How to tell mom about it? Or maybe you have the first baby in the family? Are you afraid that relatives will react inadequately to this news? Then we can offer you a slightly playful form of dialogue.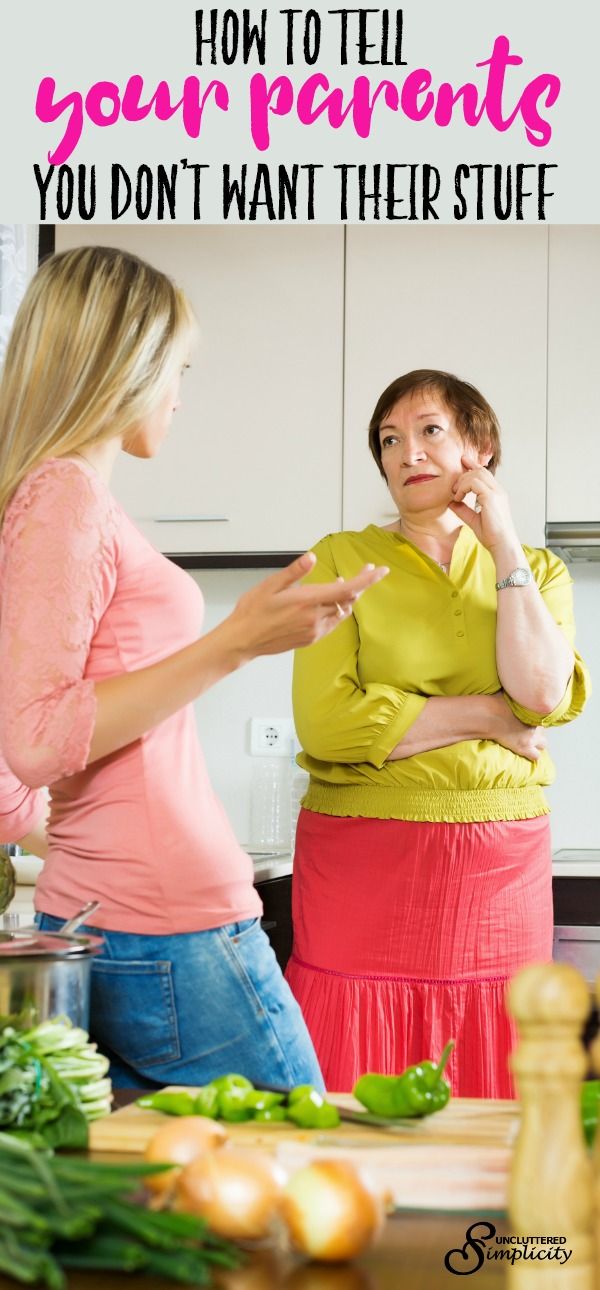 How exactly to implement the message of the news is your problem. But there are some helpful tips. You might find them attractive.
For example, invite your parents over and then offer to take a family photo. Before "clicking" the family, say in a cheerful tone: "I'm pregnant!" As a result, you will receive a photo as a keepsake of this event, and you will tell the news.
Then you can "joke" like this on "April Fool's Day". But doing this is not recommended. Especially if your family is not doing very well with humor.
You can also bake fortune cookies. And inside put notes "Become grandparents." Give cookies to your parents - let them read the news themselves. Works flawlessly.

Is it worth it? In this case, to be honest, it is worth considering whether it is necessary to talk about this topic with your relatives at all? After all, this news primarily concerns only you and your partner.

If the thought of talking to your relatives makes you shudder, then you shouldn't tell them about your pregnancy at all. They themselves will notice it over time. Or let them know when you already have a noticeable tummy. Remember that you are having a child not for someone else, but for yourself. And therefore, you should not look for excuses for your actions and decisions.

How to tell parents about pregnancy in a beautiful and original way. How to correctly tell parents about an unplanned pregnancy

Each woman and her family meet pregnancy differently, because it can be both long-awaited and completely unplanned. And what can we say about an unexpected pregnancy at 16, or when a woman is going to raise a baby on her own without the help of her father. And even if the pregnancy turned out to be desired by everyone, sometimes you want to present it to your parents in a special way.

We will talk further about how to tell your parents about pregnancy in a beautiful way so that they accept the news with joy and a good mood.

How to Tell Your Parents You're Pregnant - Preparation

It's not always possible to sit across from your parents and talk about your pregnancy directly. For example, an unplanned pregnancy is an occasion to carefully prepare and have a serious conversation, the plan of which needs to be thought out to the smallest detail. This is necessary at least so that parents can adequately respond to the news they hear.

To help you prepare, we invite you to learn psychological techniques and create your own personal action plan.

Step #1. How to Tell Your Parents You're Pregnant - Gather Your Mind and Prepare for the Conversation

First, decide if you're ready to let motherhood into your life. If the pregnancy is definitely desired, and you will definitely save it, then you can tell the news to your parents. If you are still at a crossroads, you should postpone the conversation.

If your decision is final, start preparing for the conversation. Remember the reaction of your parents to shocking news in the past, because you have probably already told them some important events. How did the father and mother behave: did they express support or immediately shouted? What was their decision: wise and posted or inadequate? Based on their experience, try to build a line of behavior so that the conversation goes well.

Cunning somewhere, yielding somewhere, and in some moments even a joke will not hurt. In any case, it all depends on the specific situation.

Tip! Replay your conversation with your parents in your head until your dialogue is perfect. You can even write it down so that you don't forget everything at an exciting moment.

Also think about possible questions you might have from parents and be sure to answer them. So your conversation will be more productive. For example, parents may be interested in who will help you with the baby if everyone is busy with work, or how you will combine motherhood and study if you have not yet graduated from university.

There can be many questions, and everyone will have their own.

Step #2. How to tell your parents about pregnancy - choose the right time

In one family, pregnancy can be presented as the most desired gift, in another - you need to develop a detailed script so that everyone is satisfied and the conversation goes at the highest level.

The key point in this matter is the time and place of the conversation. First, all participants in the conversation should be in a good mood. Agree, if one of the parents had a difficult working day, or grief happened in the family, it is better to postpone the conversation for a couple of days.

Secondly, it is necessary that everyone gather in one place, and not guess about the news. It is desirable that this be an informal setting. A great option is a traditional family dinner or a board game on the weekend. Here you need to look at what traditions are in your family.

Step #3. How to tell your parents about pregnancy - start a conversation and express your feelings

When the plan has already been played 30 times in your thoughts, the time of the conversation has been chosen and all its parts have come together, get together and start a conversation. Your next steps will depend on the chosen method of how to talk about pregnancy. Someone will choose the traditional option and, having taken the floor, will report that he has great news, and then say "I am pregnant. "

And someone will choose a more original way and report the news in verse, organize an interesting quest or even show a short video about their pregnancy.

Tip! You should not focus all your attention only on the parents of a pregnant woman, because the father of the child also has them and needs to be informed. How do you tell your boyfriend's parents that you're pregnant? The approach to the question will be the same as in the situation with the girl's parents, only adjusted for the peculiarities of their family values.

How unusual it is to tell your parents about your pregnancy. Themed Dinner Party

What could be more romantic than a conception lunch or dinner. Knowingly gather relatives at the same table under any pretext. You can say that you plan to celebrate a promotion or a successful project so that your parents don't get suspicious.

Think over the scenario of the evening and the decoration of the table. There are just a lot of ideas here, so if you are filled with creativity, you can give free rein to your imagination:

Order a baby envelope cake with baby booties and a positive pregnancy test or a stork carrying a baby.

Serve baby food: baby food jars, baby cutlery. Set the table in bright colors, complement the design with baby rattles and pacifiers.

As a final touch, give your parents souvenir boxes with a Kinder Surprise and a positive pregnancy test. Such gifts cause just a storm of pleasant emotions.

How interesting it is to tell parents about pregnancy. Photos, telegrams, T-shirts with inscriptions

You can make a pleasant surprise for your parents even without a gala dinner. Prepare in advance, and when your parents accidentally drop by for coffee, give one of these surprises with a hint:

Photos. If you have already received the ultrasound photos, you can use them to create a photo collage or simply insert them into a child's frame. Don't forget to leave an appropriate caption, for example: "Soon there will be a replenishment in the family" or "Beloved grandparents: I'm already on the road!". If you are wondering how to tell your parents about the second pregnancy, take a photo of your first child in shoes, and put shoes for the newborn next to it, like in this photo:

T-shirt with slogan. Knowing your parents are on the doorstep, put on a themed T-shirt that says "I'm pregnant," "We're going to be parents soon," or something similar. I think everything will be clear without words.

Telegram. If you cannot decide to tell your parents personally, write them a letter or send a telegram. But do it in an original way, because platitudes have no place here. For example, you can send a message on behalf of your future baby: "Dear grandparents, I will be there soon, wait for a visit ...", etc.

Birthday present. If one of the parents is approaching an anniversary, you can make a great gift - give a greeting card on the theme of your pregnancy.

How to inform parents about pregnancy

Many women who have recently found out about their "interesting" situation find it difficult to tell this news even to their closest people. How to tell parents about pregnancy, because their reaction to such a statement may not always be unambiguously enthusiastic. In most cases, pregnancy is a joyful moment in the life of expectant mothers and fathers, and for other relatives, this also becomes a pleasant surprise.

And how future grandparents are waiting for their grandchildren! But not everyone and not always everything goes well. Therefore, the reaction of the older generation to such a statement on the part of a daughter or son can be the most unpredictable. You can report that in the near future you expect replenishment in the family in different ways, the main thing is to know the character traits of your parents and anticipate their reaction, and you also need to take into account those life circumstances that preceded conception.

Traditional methods

The easiest thing is when the pregnancy is long-awaited and planned, and you are sure that the news about it will incredibly please all your relatives and friends. In this case, you should not be shy, worry, but you need to say this directly, without any hints.

Place and time you choose. You can do this at home in a narrow family circle. And you can call all your relatives and friends to a dinner party, and then, in the course of the conversation, solemnly declare to everyone that a little one will soon appear in your family. And, of course, offer to celebrate such a significant event together.

Traditional methods always work. If you don't like being ordinary in your actions, it's time to show your imagination! It is the effectively presented news that will certainly make an incredible impression on future grandparents.

Ingenious ways

Themed dinner party

Prepare a delicious dinner for your family and friends. Invite your guests ahead of time so everyone can attend. You can hint at the imminent birth of a baby using baking in the form of a baby envelope, or you can use the dishes themselves and how they are served - various vegetable and fruit purees, children's cutlery, children's bright and colorful serving.

Notice how the guests reacted and whether they understood the hint.

Small souvenirs will not leave anyone indifferent - boxes with baby accessories, key rings with rattles, etc. And when one of the guests offers you a drink, culturally refuse, arguing that alcohol is contraindicated for expectant mothers.

Photos

If you have already been to ultrasound diagnostics and you have pictures on hand, you can arrange them beautifully and put them in a frame, and write next to them: "We will soon have replenishment". Give this collage as a surprise gift to your parents for a cup of tea, or at a festive dinner when it comes to its logical conclusion.

You can also announce your news at another family event, the main thing is that everyone is present. Invite your family to take a family photo. And when you take pictures, instead of saying, as is customary, "Cheese!", Say "I'm pregnant!" (you can choose another phrase).

The most curious thing is that you can capture the emotions of your loved ones in the photo, and this is priceless.

T-shirts with slogans

Customized T-shirts can be ordered online. Order them for yourself and your spouse. You can, for example, make a drawing of a toddler on them with the caption "I'll be a mother soon" or "This is what the future dad looks like." Wear these t-shirts to meet your relatives - such a hint is unlikely to go unnoticed.

At a family holiday

If the stars are so aligned that your mom or dad will have a birthday soon, you can hint at pregnancy with the help of congratulations. For example, give a beautiful card that says "Congratulations to the future grandfather", "Expect your gift in nine months", etc.

Mail

Make a copy of the ultrasound and put it in a nice envelope. It is advisable to first wrap the picture in a piece of soft cloth resembling a baby diaper. Or you can write a message from the unborn child.

Psychological advice

Unfortunately, pregnancy is not always good news for everyone. It also happens that she does not fit into the plans of the future mother or the family as a whole. How to proceed in such a case?

There are no specific methods or patterns here. But psychologists give a number of recommendations that should be taken into account. With their help, you can present your news calmly and without causing a storm of emotions from your opponent.

Pregnancy is not a life drama of universal proportions, but the most important event in the life of every woman. Even if the conception did not happen as planned, do not rush to cut from the shoulder and abandon the child, because life passes quickly, and the most dear and closest person will always be with you.

Notifying your parents about this event is not so scary, it is important that they feel your sincerity. Don't be afraid to trust them. Their advice and support is incredibly important to you right now.

Here are some tips to follow when talking to them:

First of all, you need to be sure that you really want to have a baby, only then the parents will believe it;
Choose an appropriate time to talk. Such news is not delivered in haste;
No need to hide something from your dad and mom - be frank;
It is necessary to prepare for the conversation in advance, to think over all possible details and circumstances;
There is no need to be afraid of anything, tune in to positive emotions;
Parents are the closest people, so it is possible and necessary to consult with them;
Under such circumstances, you must make decisions in an adult way, your parents must see in them the position of an independent person who is aware of his actions;
In no case should you show negative emotions - burst into tears, scream, throw tantrums, and even more so reproach your loved ones for something. This will only make the situation worse. The conversation should be calm, the speech should be confident;
You can call on a reputable lawyer to help you. Let your chosen one play his role, or his mom-dad, or your other relative (grandmother, aunt, sister), who can smooth out sharp corners and at the right time direct the conversation in the right direction.

Adolescence

It is very difficult to tell parents about your pregnancy to an expectant mother who has not yet become an adult herself. We're talking about teenage girls. But even here, not everything is as scary as it seems at first glance.

Naturally, the most important role will be played by the relationship between you and your parents. You should not be of the opinion that the "ancestors" will immediately begin to scold you, they will not understand your position. It is impossible to hide pregnancy, and even more so from them.

Remember the indisputable truth: your parents love you very much. This is what should be dealt with in the first place.

If you get along better with dad than with mom, let him know, and vice versa. Mom and dad are the closest and dearest people to you, so they will always be with you, under any circumstances, and will certainly help in the fight against life's difficulties.

Serious conversation with parents

Calm, only calm! No need to give in to emotions, be as restrained as possible, because with all your appearance you must show that you are an adult independent person who is responsible for his actions and is ready to accept any reaction of his loved ones. After you announce the pregnancy, give them some time to recover from the shock. All parents want to be grandparents.

Yours just needs to get used to the idea that they will have grandchildren so soon.

Ask your sister or brother for help

If your relationship with your brother or sister is very warm and trusting, you should tell them this news. You can ask them for moral support when talking with your parents.

Hints

If you don't have the courage to have a serious conversation with your parents, try subtly hinting to them that you are having some difficulty. Spend a lot of time in your room, all behavior should speak of what you are experiencing. And when they notice such strange behavior, then it will be the right time to inform them that you will soon have a baby.

Note

When it is difficult to make up your mind to talk, you can notify your relatives about pregnancy in writing. The main idea that should be reflected in the note is your experiences and a further plan of action. When the parents read the note, it will take some time before the dialogue takes place between you, but it will be calmer.

Invite your boyfriend to talk

If your boyfriend fully supports your position to keep the pregnancy and is ready to help in the future, it would be a completely rational step to invite him to talk with his parents.