Loss of identity motherhood
Why Moms Lose Their Identity and How To Get It Back
What's in this post...
Many women a mother arrive on my blog because they googled "I've lost my identity after being a mom." It can happen, here are some of the major causes of a stay-at-home-mom identity crisis.  
---
I was riding along in the car the other day listening to the radio when a song came on from high school.
A song I knew every word to. 
I didn't particularly love this song, but it got me thinking. You know… I used to like music.
I used to know the names of up and coming bands. I bought CDs before they were cool and I loved listening to music.
I went to concerts.
I danced with friends and strangers. 
I had a social life. 
Self-Care Habit Tracker
Do you forget to sleep, bathe, eat, relax, etc.? NO MORE. This tracker will help you consistently live within your limits so you have more love to give to your family.
In that moment it became clear to me that, along with music, I've let go of many other habits and things I used to enjoy. I eat out less. I travel less. I see my friends less.
I've seen two movies in the theater in the past year, and both have been cartoons.
It isn't that I don't love being a mother. I really really do. But I'm still living in the transition from who I used to be, to who I am now.
So many parts about my life have changed, and I'm struggling to catch up with myself.
Read: Enjoy Being A Mother Again With These Stress Relieving Mindsets
You remember the days…
You watched what you wanted to watch. You ate when you wanted to eat and at the temperature you wanted to eat it.
You slept when you felt tired and stayed up if you didn't. You know… you were in control of your own life.
Though you're still in control of your own life now, things are different. Your desires, motivations, and spontaneous urges don't factor into your decision making as much as they used to.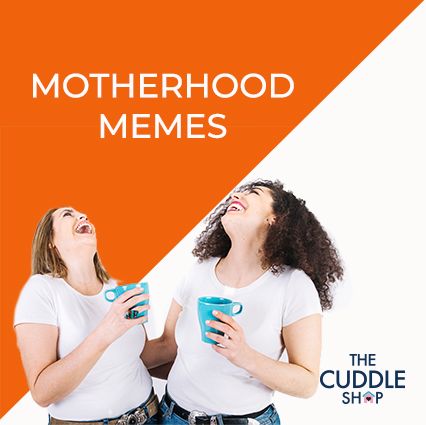 Now, you consider your children's needs equal to or above your own in the day to day.
This is good and fine and right.
But it's still a shock to the system.
It still takes getting used to.
Read: 5 Signs You Might Be A Depressed Mom — And How To Start Feeling Better
Reasons moms lose their identity
I want to mention here (before you send me hate mail) that these things in themselves are not bad.
They are morally neutral.
It isn't that you're wrong if you do them, just that their effects can have an unanticipated effect on you.
Read: The Ultimate Guide To Having A Mother's Helper You'll Love
If Mama Ain't Happy
Neglecting your own physical, spiritual, mental, and emotional needs for so long―in an effort to be a selfless mother―leaves you depleted. Being well blesses your family! Learn WIN WIN strategies in my upcoming book!
Learn More
1.
Moms lose their identity because their lives revolve around their kids
This is perplexing because – hello – when we have kids our days do revolve around them.
However, there's a difference in your daily routine revolving around the kids and the entire meaning of your life revolving around them. You can still be on duty 24/7 and be involved in other things.
Adult bible studies, girls nights, charity work, or service projects with your kids will take you from your four walls home bubble to a more well-rounded perspective.
I struggle with this as a mom to many young ones who also writes about raising young ones.
I have to seek out other things or I get tunnel vision.
Read: How To Live Within Your Limits And Hold Your Boundaries
2. Moms lose their identity because they stop caring about how they look
I used to take pleasure choosing an outfit, doing my hair, and accessorizing each morning.
I liked it.
Now I'm lucky if I bother to cover my hair in a cap and find matching exercise tops and bottoms. Some days I do, some days I don't.
This is a non-issue for me because I know it'll change with time, however…
It does cause me to feel that I'm not the "woman" I used to be. I don't look as put together or attractive as I once did. I look at women with one or two children or all in school and think…
"Wow… her nails match her outfit…" I'm not crying on my pillow about it, but it does make a difference.
Read: Words Every Emotionally Exhausted Mother Needs To Hear
Mom Affirmation Cards
Trying to work through some mindsets that hold you back? These cards will help you get focus on the right things.
Learn More
3. Moms lose their identity because they have to slow down (even though they feel more busy)
This is a big one for many women.
They are used to be so involved in many things that becoming a mother can be difficult. I did a survey once and the #1 challenge mothers mentioned was loneliness.
They felt isolated, alone, and bored at home when their babies were small.
Having children can be a big change for your personality and temperament. This life change can make you feel like a different person.
Perhaps you aren't the life of the party or don't see your friends very often.
While this in itself might not bother you, it will still affect how you see yourself.
Read: The Real Reason Moms Never Have Enough Time (Hint: It's Not Because They Waste It!)
Read These While You're At It
4. Moms lose their identity because their identity revolved around their job.
Some girls dreamed of becoming a mom since childhood. These moms may find the transition to motherhood easier. Others find it more difficult.
Moms who have given up a fulfilling career to come home may have symptoms akin to shock.
Even if it's your choice to stay at home (and you don't regret it), it's a big change to lose the validation and satisfaction of a job well done.
Especially a job with measurable results. The job may not feel as important, and it definitely doesn't pay as well.
But be encouraged, as the wise lady at my corner store says,"Motherhood is unpaid, yet still highly rewarding."
Read: The Stay At Home Mom Schedule That'll Keep You Sane
5. Moms lose their identity because they've lost freedom they once had.
This was a big one for me.
As an only child (birth order does matters) who had traveled extensively, not being able to do "whatever I wanted when I wanted" has been an ongoing struggle.
I have been happy to make choices that benefit my entire family, but it has changed the way my life looks in every way.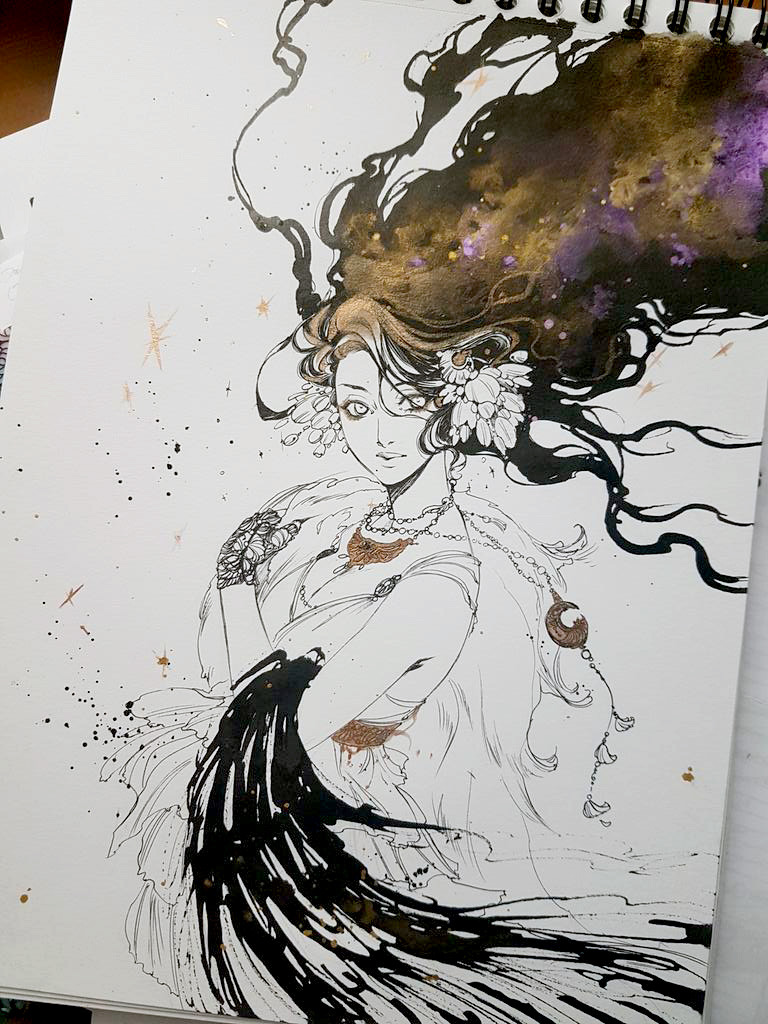 Very little going out, staying up late, or socializing.
Of course, I can still do these things with kids, but life has shifted and it's been disconcerting.
Read: Cocooning a Newborn & 7 Reasons Why it Can Be Good For The Family
6. Moms lose their identity because they don't get enough sleep. 
Prioritizing sleep is a must.
If a mother and baby are sleep-deprived and overtired, moods become erratic. Emotions remain just under the surface. While the newborn period may be tough to survive,  after that things should get easier.
You can encourage your babies to sleep longer and you can even take power naps yourself. Even if you have to hire help or trade babysitting to take a long nap, it is worth it.
In fact, the number one thing that decreases stress is rest.
Yes, we'll probably all sleep with one ear open forever now that we have others to watch over, but that doesn't mean we need to turn into Mombies.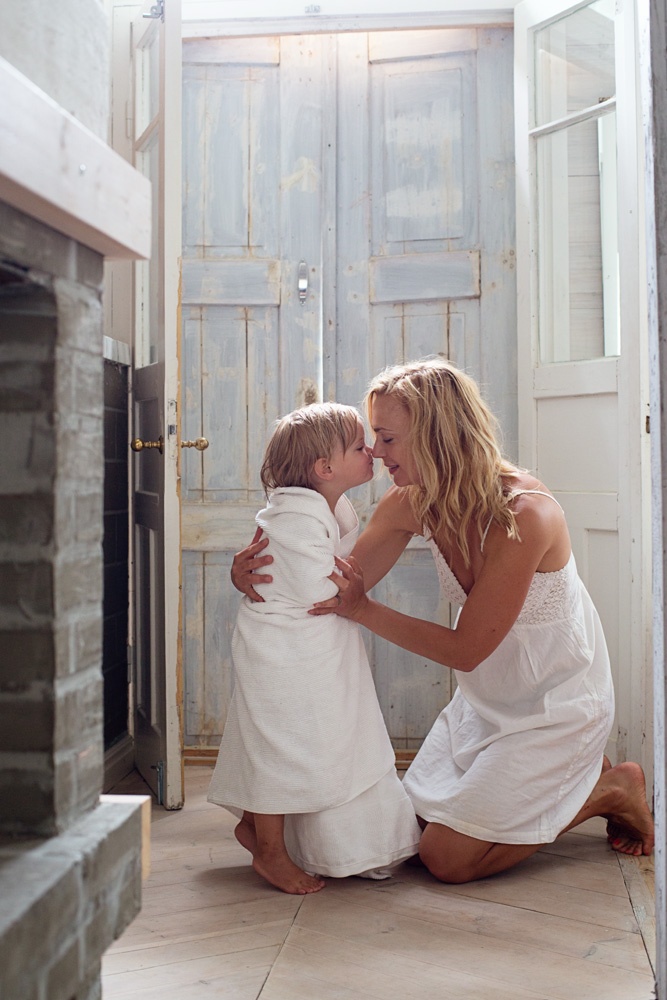 Read: Everything You Needed To Know About Sleep
How moms can find their identity again
This isn't hard or fast, but here are some general ways you can try to stay connected to who you are, not just your role.
Find new ways to connect with friends | Instead of regular nights out or coffee dates, have playdates or monthly book clubs. Instead of restaurants and movies try the park or a local playground.
Have a hobby | Here are 60+ hobbies good for the sahm lifestyle, but try to find a hobby you used to love and make time for it. Even if it's something more active like hiking, try to fit it in even once a quarter. You may think it's impossible, but if you work hard to make it happen, it will.
Mom Problem Solving Worksheet
pinpoint an issue
draw out how it's affecting you
label what you don't like about it
determine areas of responsibility
figure out how it's showing up
say what you'd rather happen
brainstorm solutions
Stop comparing | This is the "secret" to being content in each season. Even so, it's hard not to look back and forward when times are tough. By focusing on the things that are fleeting now (chubby baby thighs) you'll be less likely to be jealous of old times.
Get help | Whether you need to hire someone, trade babysitting, beg family members, or just go to playgroups with helpers… do what you need to do. If you are a weary and overwhelmed mom, the effects will build up.
Take care of yourself | Put the baby or toddler in the crib and take a shower. If you loved clothes, get dressed up. If you liked having nice hair, do your hair. Don't neglect the things that used to bring you pride and pleasure, even if no one sees them but the baby, you'll feel better.
Read: My "Daily Escape" to a Quiet Place & Why It's Necessary
You will never have a life like you did pre-motherhood, and that's okay.
But you can slowly start to find yourself again.
Your identity isn't lost, it's just buried under diapers and onesies.
::
Is Motherhood Causing You to Lose Your Identity?
"So you're just a mom now, huh? That's what happens when you become a mom, right? You lose your identity."
A male doctor said this to me while I was lying on the exam table. I was eight weeks postpartum with my first baby. While his decision to say this to a new mom was shocking, his message, unfortunately, was not.
Society often reinforces, either directly or indirectly, that once you become a mother, you lose the person you were before and sacrifice everything for your children. Cue the disheveled, tired mom in a mini-van filled with soccer balls in movies and television.
Why do moms lose their identity?
Becoming a mother forces a woman to re-examine her identity.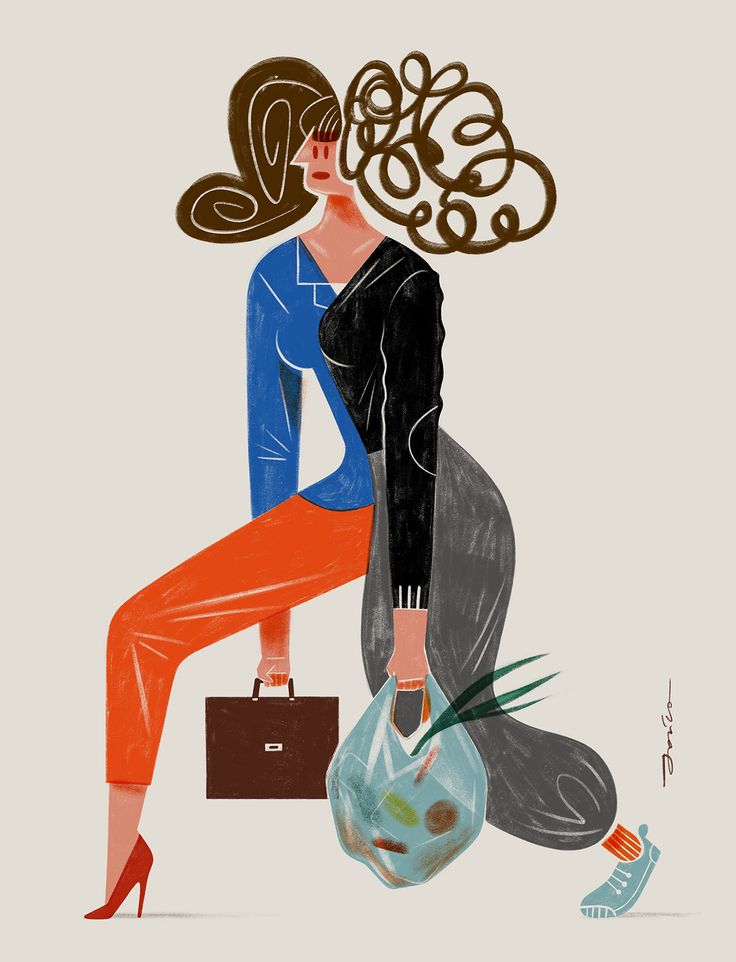 This period is a delicate, vulnerable moment in a woman's life known as matrescence.
Dr. Alexandra Sacks, a researcher, and reproductive psychiatrist says, "It's no coincidence that matrescence sounds like adolescence. Both are times when body morphing and hormone shifting lead to an upheaval in how a person feels emotionally, and how they fit into the world."
While not every woman will experience perinatal depression/anxiety, every woman will go through matrescence. In this intensely vulnerable period, women are susceptible to external pressures on being a "good mother." 
The rise of mom-shaming and identity loss
The rise of mom-shaming, particularly on social media, creates a paralyzing fear among mothers that they are a "bad mom" if they prioritize themselves. Women are encouraged to be perfect their entire lives. This strive for perfection doesn't end when we become mothers; it only intensifies.
What does losing your identity feel like for a mom?
Before I go on, I want to make one thing clear: being a stay-at-home-mom is NOT synonymous with losing your identity. Both working mamas and stay-at-home mamas can lose themselves in motherhood. 
Not tending to your basic needs such as showering, proper nutrition, going to your own healthcare appointments
Putting anything you enjoy on the backburner like working out, hobbies, self-care
No longer nurturing friendships or losing your friends entirely
Neglecting your relationship with your spouse because "the kids come first"
As a mama wellness coach, I see this often: mamas lift their head from the cloud of postpartum or the first few years of a baby's life and suddenly realize they have no idea who they are anymore. 
Four tips for finding yourself again
Here are four tips for mamas so they can thrive in their new, blended identity of "mama" as well as whoever else they wish to be.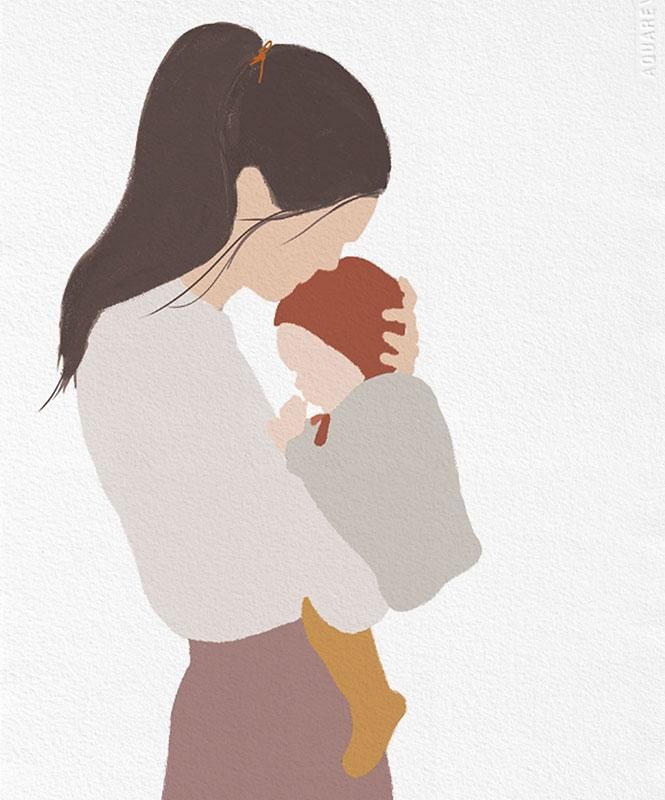 1. Replace "should" with "want" or "need"
When I first got married, I suddenly felt pressure to make dinner every night. I was surprised as I'm not too fond of gender stereotypes, and I despise cooking. But, I would still feel insecure if one of my husband's friends bragged about how his wife made him lunch every day.
I would think, "Should I be doing that too? Am I a bad wife if I don't?"
If you start an internal sentence with "I should…" pause and take a moment to reflect. "Should" is tainted with shame or guilt. It implies that you're making a decision based on who you think you should be.
Here are some examples:
"I should be able to handle all the housework while my husband is at work. I'm home with the baby!"
"I should co-sleep."
"I should breastfeed for 18 months."
Instead, ask yourself two questions:
Do I WANT to do this?
Do I NEED to do this?
Doing so will ensure that you're making the best choice for yourself, which means it's also the best choice for your baby.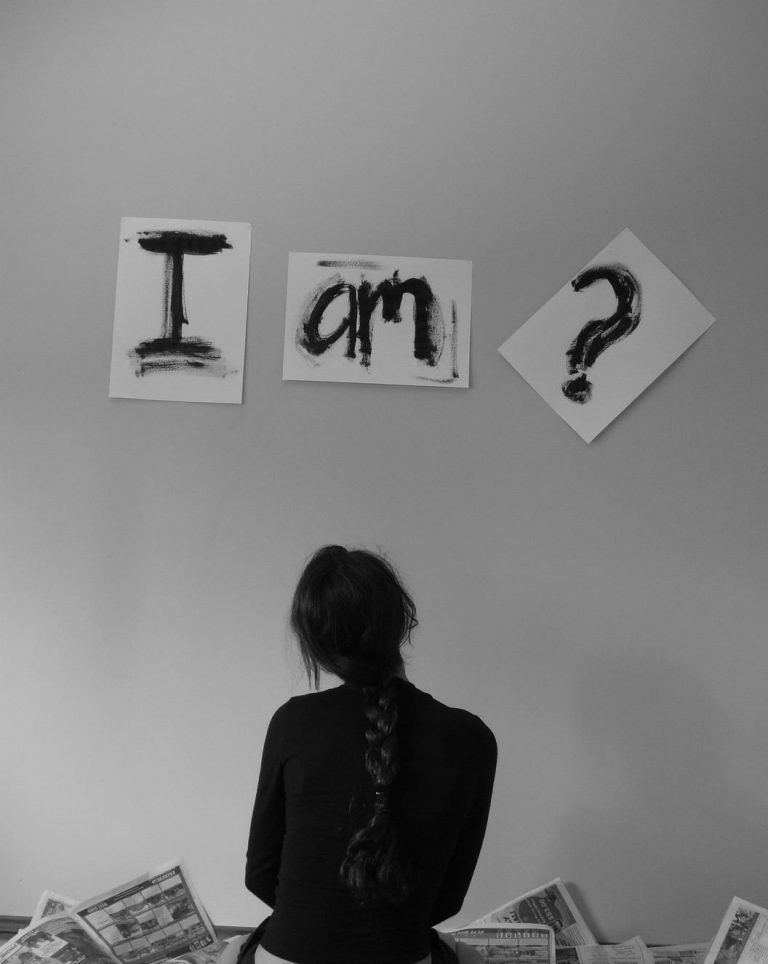 2. Resist the temptation to do it all 
Many moms – particularly ones who lean toward perfectionism or have postpartum anxiety – can find themselves in the trap of "maternal gatekeeping." "Maternal gatekeeping" is a term used to describe a moms' tendency to control how everything baby-related is executed.
An example: mom always feeds baby because she doesn't like the way dad cuts the food or maybe he doesn't do it "right."
Maternal gatekeeping can be an easy trap for families to fall into because most – not all! – of the time, moms do the research.
They talk to other moms, read the books, and go to appointments if dad's back at work full time. Maybe they don't share the information with Dad. Or perhaps, Dad is annoyed if mom is always telling him "the right" way to do things (even if it is the "right" way!).
Maternal gatekeeping is a great way to make mom silently – or outwardly – resentful because she feels like everything falls on her.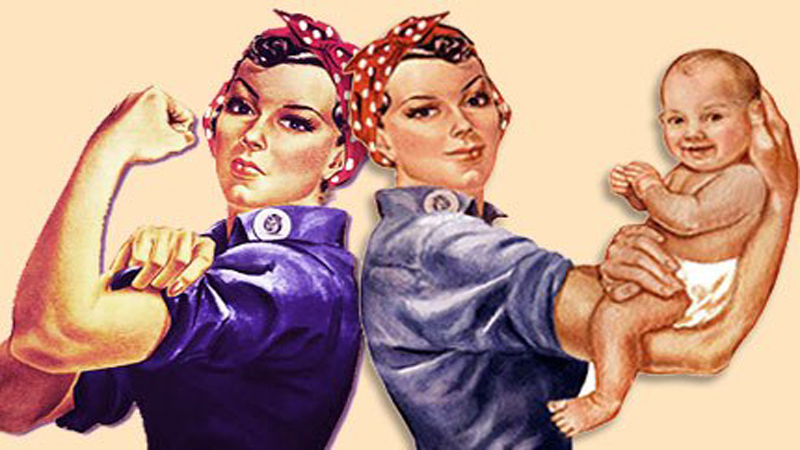 Consequently, the Dad/partner does not learn how to care for the baby. 
3. Include Dad/partner from the start
Men can feel like they are the inferior ones in a baby's first few months. You know, because they didn't grow a human inside of them. Maybe your baby is the first one they've ever held. Perhaps they need help but are too proud or embarrassed to say it. 
This reluctance by a dad to take the reins can encourage mom to "just do it." But that's not healthy for anyone. Dad misses out on the special bonding time with the baby, like skin-to-skin, and mom may feel hesitant to leave the baby, which she needs to do from time to time.
Teach Dad how to do things, then let him practice often. Try not to correct him or control how he does stuff unless it's a risk to the baby's health. For example, maybe Dad doesn't know to squish blueberries before serving, so they're not a choking hazard. It's okay to let him know how to serve food correctly and safely.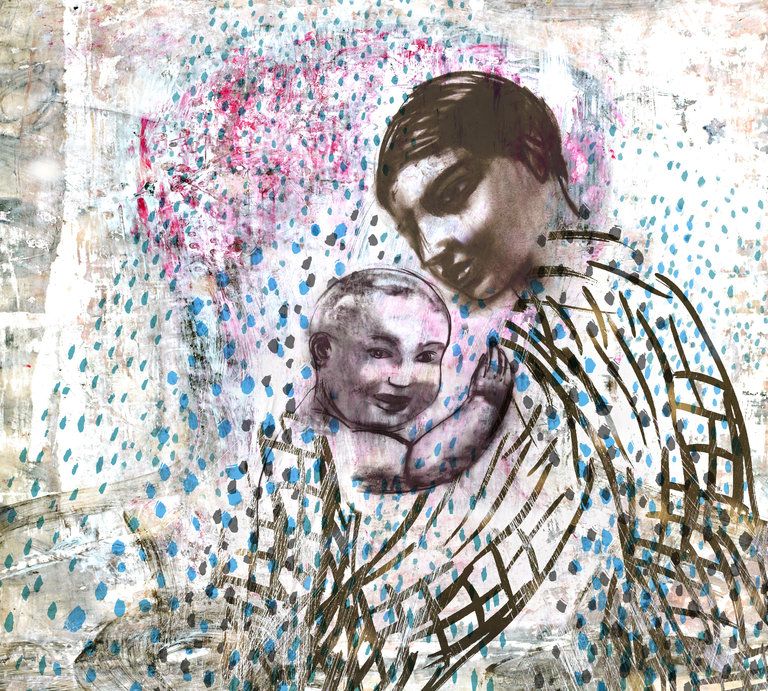 I had a conversation with my husband early on because I could tell he felt like I was controlling. Spoiler alert: I was! We agreed that I should let him do things his way, as long as it wasn't going to put the baby in danger. Open communication is a must with a new baby in the home, even if your partner is uncomfortable.
Will it take longer? Probably.
Will her outfits match? Definitely not. 
But in the grand scheme of things, those small details are not important. Including your partner in the baby-tending duties – even if you're a stay-at-home mom – will help you feel more comfortable if you want to leave to go somewhere (girls weekend, perhaps?) and bolster dad's confidence/bond with the baby. Win-win.
4. Dedicate time for yourself
When I first had my baby, I realized I wasn't getting any time to myself. It felt impossible! But, I knew I was probably not being very efficient with my time. So, I filled out a schedule to find gaps where I could squeeze some time just for me, even if it was 10 minutes.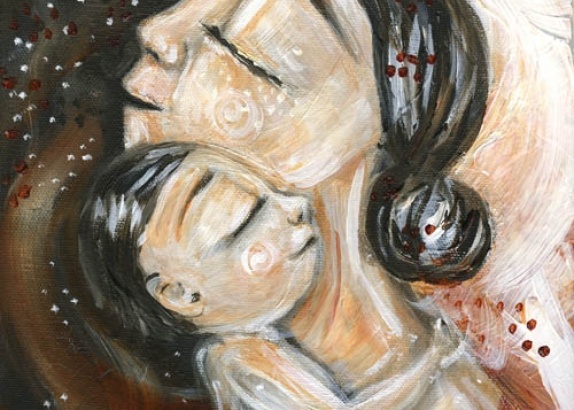 I would meditate/do yoga, journal, read inspiring books, or breathe in silence.
It became known as my SOULTime.
SOULtime isn't just self-care (though that's important, too!) SOULtime is time dedicated to connecting with yourself. It's very easy to feel disconnected from ourselves as moms. We don't have a choice; for a certain period, everything has to be about the baby. But as baby gets older (and their naps hopefully become more predictable), we can make time to connect with ourselves again.
SOULtime has been life-changing for my clients and me. Try to make it a priority (tell your partner when it is!) for at least 30 days, and notice the changes you feel or see.
Final thoughts on recovering your identity
Fast forward to today: my daughter is 15 months old, and I am now a mama wellness coach, helping mamas thrive in their new blended identity of "mama" and whoever else they wish to be.
Like in adolescence, moms are suddenly unsure who they are or who they want to be.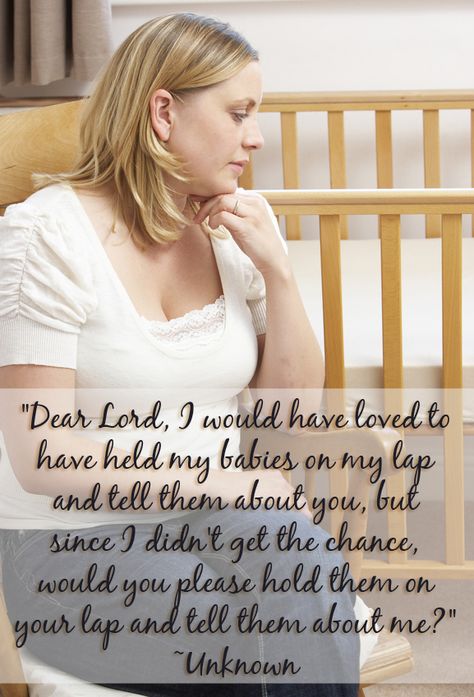 Am I still who I was before I had a baby?
Am I happy leaving parts of her behind?
How do I retain the parts I want to keep?
Do I want to work?
Do I want to stay home?
Becoming a mother doesn't mean you have to lose yourself. Your baby wants a happy, healthy mama. Remember, happy, healthy mamas raise happy, healthy kids.
Additional supportive resources
12 Tips on How to Love Yourself as a New Mom
Tips for Accepting Your Postpartum Body
How to Set Boundaries with Family After Baby is Born
Alyson Hempsey
Therapist and coach
Alyson is a mama to Ellie Jane, an Air Force wife, former therapist, and now mama wellness coach at The Honest Peach. After experiencing the challenges that the postpartum period brings, she knew something had to be done to help the mamas. Using her education and experience in mental health, she created her eMBRACe model, a holistic framework to help mamas thrive in motherhood.
12 important questions to the perinatal psychologist
Ekaterina Kushnir
Talk about the secret
Author profile
Elena Solovyova
Perinatal psychologist
Author's profile
Talk to the perinatal psychologist, candidate of psychological sciences.
You will find out what psychological problems are typical for couples with infertility, when to seek help, why it is emotionally difficult to endure IVF and how much therapy with a perinatal psychologist costs.
What will you learn
What psychological problems are associated with infertility in women?
How do men experience difficulties in conceiving a child?
Is there psychological infertility?
When should I consult a psychologist before IVF?
How to understand that a woman is psychologically ready for IVF?
Is it better for a couple or just a woman to see a psychologist before IVF?
How to survive unsuccessful IVF attempts and bring the desired result closer?
How to cope with a situation when pregnancy is impossible?
Should I visit a psychologist before or after an abortion?
Where do you find perinatal psychologists? Is it possible to get a consultation on CHI?
How to choose a good perinatal psychologist?
How much does a perinatal psychologist cost and how many consultations do you need to get a result?
Go see a doctor
Our articles are written with love for evidence-based medicine.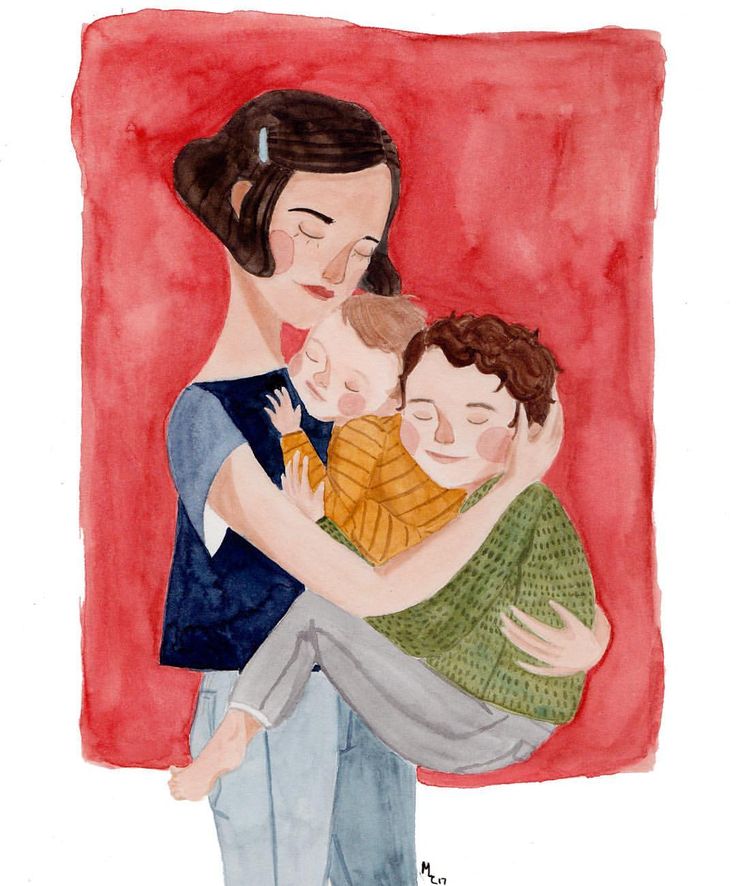 We refer to authoritative sources and go to doctors with a good reputation for comments. But remember: the responsibility for your health lies with you and your doctor. We don't write prescriptions, we make recommendations. Relying on our point of view or not is up to you.
What psychological problems are associated with infertility in women?
Overcoming infertility is not easy, slow, and in many ways costly. If spouses aspire to become parents, then both the diagnosis of infertility and its treatment negatively affect their emotional state.
The Psychological Impact of Infertility - Good Practice in Obstetrics and Gynecology
In our country, until recently, a predominantly medical approach to the treatment of infertility has been adopted. Often doctors do not know how a perinatal psychologist can be useful to their patients, but there are methods in psychology that can help people with reproductive difficulties.
Women are more likely to visit a psychologist in connection with infertility and IVF.
We see in patients manifestations of anxiety and depression, low self-esteem. Anxiety is associated with the fact that complex treatment causes stress, as well as with fears that the problem will not be solved. Lack of pregnancy and ineffective treatment increase the risk of developing depression.
Among somatic problems, infertility occupies a special place: the diagnosis is often perceived as a social failure, inferiority. There is a depreciation of oneself outside of motherhood. If there is no child, then I am nobody. If you fail to give birth, then there is no point in living.
Women have an ideal picture: the family will be complete and happy only after the birth of a child. They are often ashamed of their reproductive problem and blame themselves: they perceive infertility as a kind of sin that needs to be paid for. Failures in treatment intensify these experiences, there is a fear that infertility will not be overcome. This is how the expectation of failure is formed, faith in success is lost.
All this reduces the quality of life.
/list/recurrent-pregnancy-loss/
7 unnecessary examinations and treatments for miscarriage
Often life is reduced to a single goal - to get pregnant. Infertility begins to rule everything. For example, a woman cannot go on vacation because she is waiting for the IVF program to start, she refuses new projects or promotions - she suddenly becomes pregnant, she does not leave her unloved job because she wants to receive good maternity payments, but pregnancy still does not occur. And she is very tired of this race: from tension, waiting and not understanding what else needs to be done to achieve the desired goal.
Given the value of a child and motherhood, the inability to conceive and bear is experienced by a woman as a symbolic loss of her future, identity, worldview. In psychology, there is the concept of "I-concept" - a system of a person's ideas about himself. It includes an important idea of ​​\u200b\u200bherself as a future mother, and this has not been realized for a long time.
Assisted reproductive technologies, ART, have been used in the world for more than 40 years, in Russia for more than 30 years. Conduct research and publish results. It would seem that all questions should already be clarified.
And yet, ART is still shrouded in legends, myths and stigmas, so patients still have fears about how IVF affects a woman's health, whether it will affect the health and development of children, whether they will inherit the reproductive problems of their parents.
/guide/eko/
How much IVF costs
Believers doubt whether technological intervention in the sacrament of conception is pleasing to God. It is sad that some representatives of the church allow categorical statements against assisted reproductive technologies, presenting their personal opinion as the truth. This increases the anxiety of our patients, which may affect the effectiveness of treatment.
How do men experience difficulties in conceiving a child?
It is believed that women need more support during infertility, as they bear the brunt of treatment.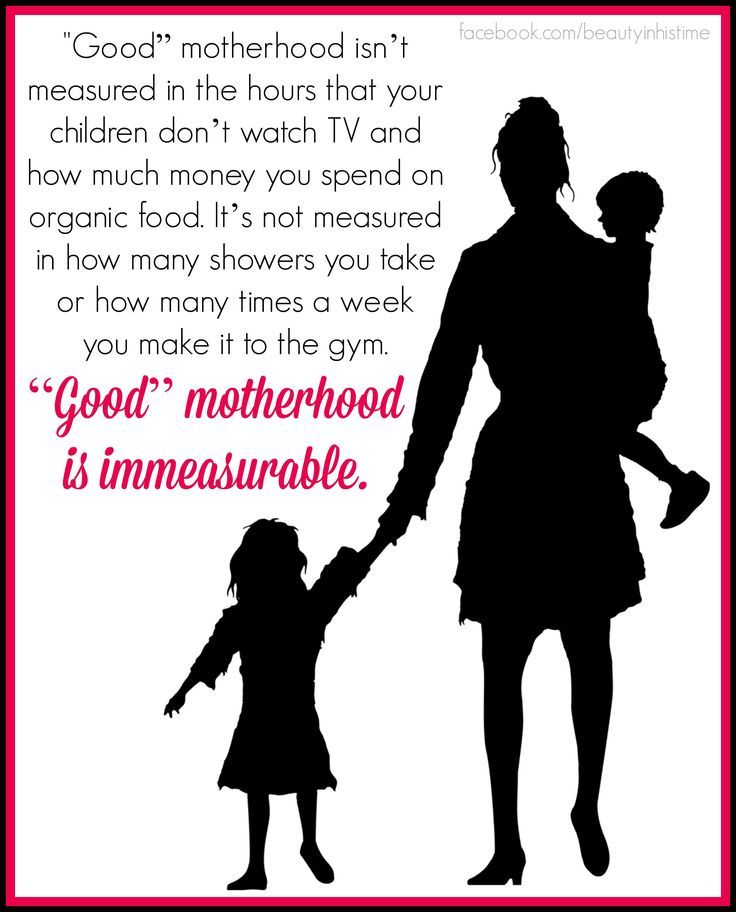 In addition, often women are more open, it is easier for them to share their experiences. And the men in our culture are supposed to be strong, courageous, and resilient.
Psychological aspects of infertility - British Journal of Medical Practice
In fact, no one canceled the experiences of men. Only they often feel differently, and show it differently from women.
First of all, men worry about their wife's condition: how she will endure the treatment, whether it will affect her health in the long term.
Secondly, another difficult condition for men is helplessness. The woman she loves feels bad - something is happening to her, her mood changes dramatically, she can be difficult to endure procedures - and he does not know how to help.
Also during the treatment, the woman has constant examinations and procedures. The spouse may feel unnecessary, even rejected, as if he is needed only on a certain day of the protocol, when it is necessary to hand over the biomaterial.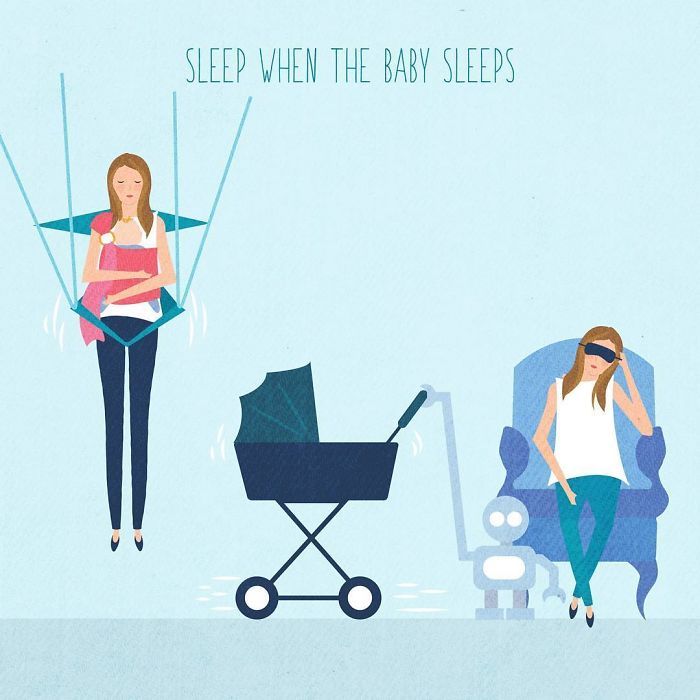 In addition, preparation for IVF usually requires partners to follow certain rules and restrictions: give up bad habits, take medicines and vitamins, take tests on time. Often women follow this zealously, and living under the hood of total control is not easy.
A serious risk factor for relationships in a couple is a change in intimate relationships and a decrease in sexual interest. With problems with conception, sex can turn from pleasure into work on a schedule. And if there is a male factor of infertility in a couple, it can hit a man's self-esteem hard.
/spermogram/
Tests for male infertility: what is it and who needs them
Infertility and its overcoming in psychology are considered as an abnormal crisis of the family system, affecting all aspects of a couple's life. Like any crisis, it can both strengthen and destroy relationships. It happens that couples break up: after failures in treatment, and even after the desired pregnancy.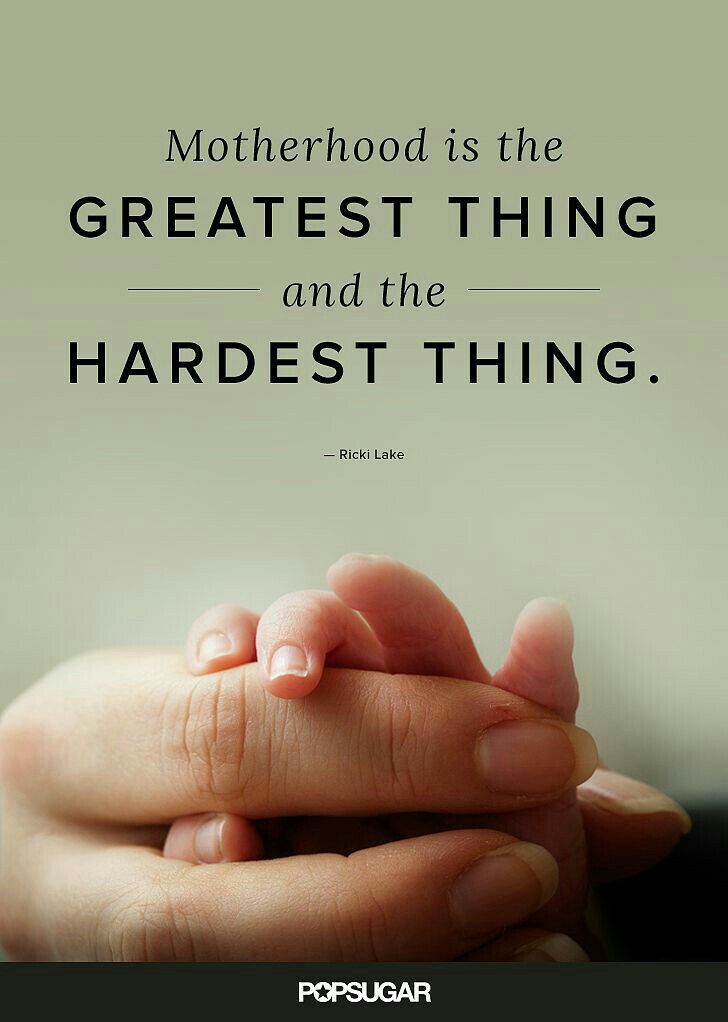 In my practice, I often see that a common problem unites spouses. Overcoming infertility is positioned as a joint task, which is solved together.
Patients at appointments say that the desire to become parents in a couple is common, that the husband accompanies the appointments, tries to be supportive and sensitive. I note that there is another side to such unity: the spouses get so used to living in the struggle for pregnancy that they cannot exhale and relax when it has already come.
Is there psychological infertility?
In the International Classification of Diseases there is no diagnosis of "psychological infertility". There is a diagnosis of "female infertility, unspecified", which is made if the diagnostic methods of modern medicine do not allow to establish why pregnancy does not occur.
Female infertility, unspecified - ICD code 97.9 10
In psychology, it is believed that infertility is not non-psychological. The psycho-emotional state affects the onset of pregnancy, including after IVF, and further gestation.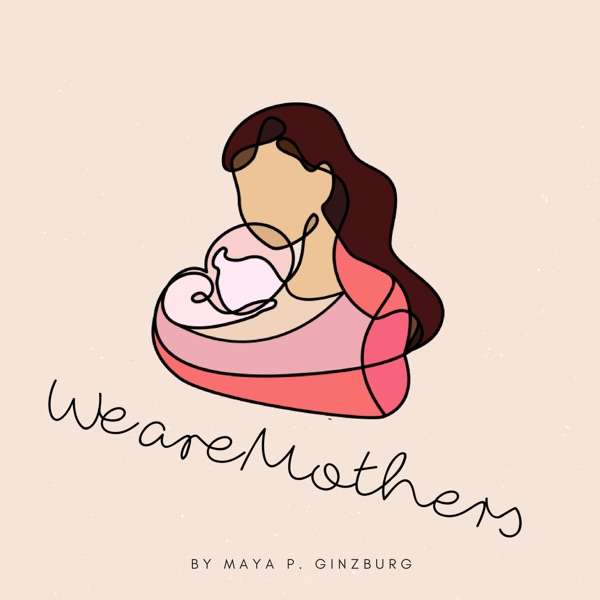 The psychological factor cannot be ignored, but it must not be exaggerated either.
The main way to overcome infertility is examination and treatment by a fertility specialist. Many women are afraid that the reproductologist will immediately send them to IVF. This is not so: assisted reproductive technologies are used if there are indications.
The term "psychological infertility" is misleading and can lead to a refusal to undergo an examination in favor of eliminating "problems in the head".
/list/ya-tebe-ne-veryu/
"You give birth and everything will pass": 6 dangerous myths about women's health cope with the role of a mother. Such attitudes create tension and anxiety, but it is unproven to assert that in such cases the brain blocks conception.
In such a complex living being as a human, psychophysiology is far from always explained by cause-and-effect relationships like "you are afraid to give birth, therefore you cannot get pregnant" and single-factor linear models.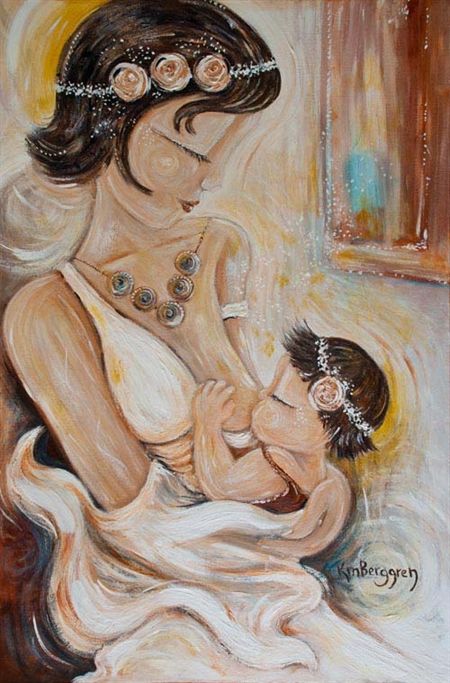 When should I consult a psychologist before IVF?
As we have already said, overcoming infertility is not a quick and easy task: both physiologically and psychologically.
Psychotherapeutic interventions for infertility - Frontiers 9 meta-analysis0003
Long-term treatment and unsuccessful IVF attempts cause or worsen emotional problems for many women. These are anxiety, depressive states, feelings of inferiority, failure, guilt and fear that nothing will work out.
All this makes the stress associated with infertility chronic. And prolonged stress and psychological stress can worsen the prognosis of treatment. The question of the direct relationship between the psychological status of a woman and IVF outcomes is still debatable. But in practice, we see that emotional maladaptation does not help either the onset of pregnancy or its bearing.
11 types of psychotherapy that work
Professional psychological help, even in a short-term format, increases the likelihood of pregnancy after IVF.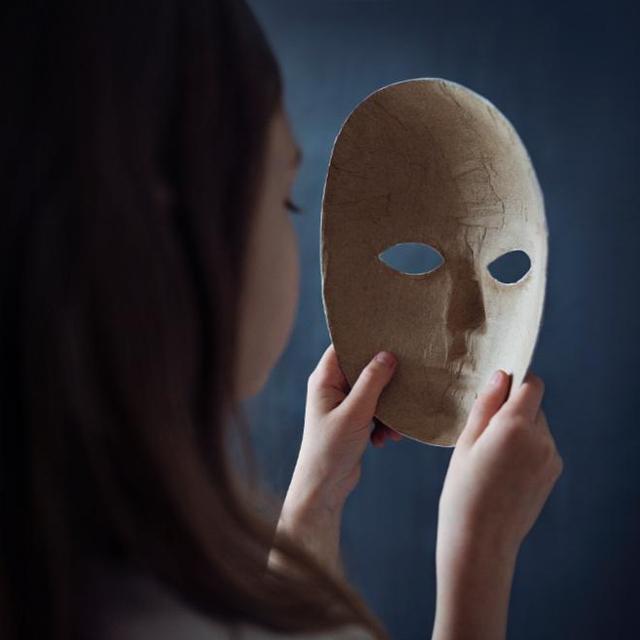 Let's turn to foreign experience: assisted reproductive technologies appeared abroad earlier than in Russia. Many countries have a system of psychosocial support for patients in reproductive clinics.
For example, in England, an infertility consultant works with a couple throughout the IVF cycle. In Spain, Belgium, Denmark, it is mandatory to visit a psychologist before entering the IVF program. The receptions of a psychologist or psychotherapist are covered by insurance there, which means that their effectiveness has been proven.
/guide/kvota-eko/
How to do IVF according to CHI
Does everyone need a psychologist for infertility treatment? No. There are women with a strong type of nervous system. They cope well with stress, worry less and, as my experience shows, they get results faster. So lucky.
There are some signs that indicate that the help of a psychologist is needed, for example:
Anxious thoughts do not let go, the woman constantly thinks whether she did everything to have a child.
Life consists only of treatment, as in a vicious circle, the woman is tired, she begins to think that everything is pointless.
Pregnant women and mothers with children cause anger and a sense of injustice, the woman avoids communication with them.
Sexual life is no longer satisfying.
There is no such pleasure from life as it used to be.
The husband has ceased to understand, it seems that he does not need it.
I note that during treatment, everyone has experiences. It is important to ensure that anxiety does not turn into panic, and sadness and disappointment do not lead to depression. If trying to conceive a child has turned into torture, it is better to admit it and seek help.
How to understand that a woman is psychologically ready for IVF?
Here are some signs of a woman's psychological readiness for IVF:
Trust. The woman trusts the method of treatment, the doctor, the staff of the clinic.
Awareness. A woman has answers to most medical and psychological questions, and she received them from trusted sources.
Acceptance. A woman allows technology to intervene in the process of conception. She has no ethical or religious doubts.
Patience. The woman understands that the treatment is likely to be long, she has enough strength to go through it.
Responsibility. A woman understands that the result depends on many factors, does not take responsibility for everything, but realizes what she is responsible for.
Awareness of the goal. The main thing is not pregnancy itself, but a child. A woman is not afraid to think about it.
Support. A woman knows that she can get support, she is ready to ask for help if she realizes that she cannot cope.
Is it better for a couple or just a woman to see a psychologist before IVF?
Most often, during IVF programs, women come to a psychologist. In my experience, work is more productive if it is at the reception alone, because we touch on the deepest topics and experiences, it can be difficult to fully open up in the presence of even the closest person.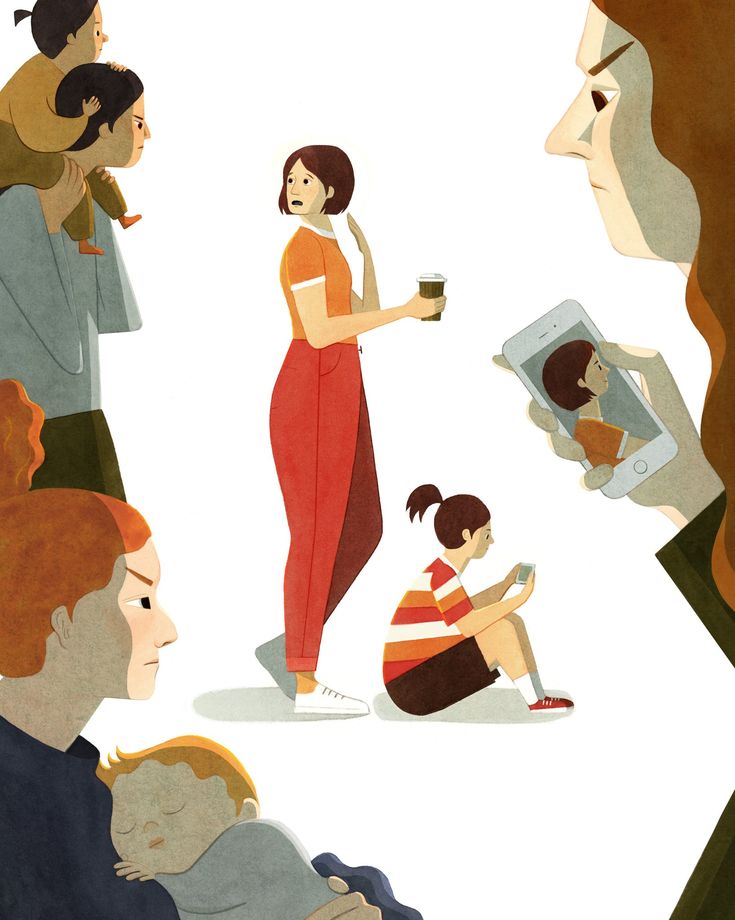 However, the psychologist works in accordance with the request of patients, including family consultations.
/list/psy-myths/
Not just a conversation: 7 myths about psychotherapy
Spouses often come together at the beginning of treatment, when there is a lot of unknown ahead, they need information support. Or when you have to make difficult decisions: for example, about using donor material or stopping treatment.
Sometimes a man comes alone - with the task of increasing his competence in the subject, understanding what is happening with his wife, analyzing anxieties and fears in connection with the upcoming treatment. To be honest, this rarely happens in my practice.
How to survive unsuccessful IVF attempts and bring the desired result closer?
In overcoming infertility, an integrated approach is optimal: first of all, medicine, then, or simultaneously, psychological support.
If a woman has a history of several unsuccessful IVF attempts, it is worth discussing this with the attending physician: what he sees as the reasons for the failures, what he plans to do in the following protocols.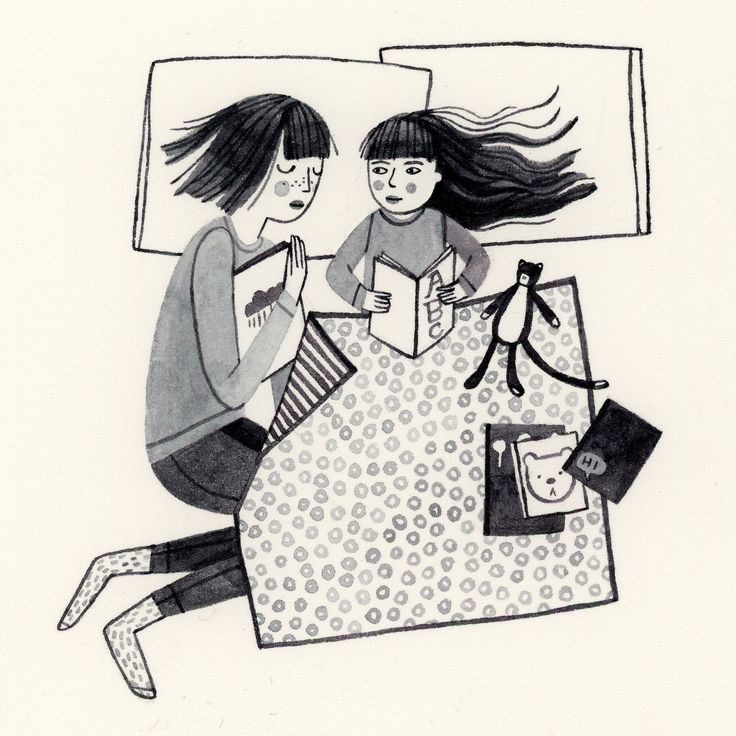 You can go to another doctor for an outside expert opinion. Online medicine makes it possible to communicate with experts from any city. Perhaps a medical aspect that has not been taken into account before will come to light.
/depression-after-childbirth/
Childbirth is an experience on the verge of life and death: a psychotherapist on depression and parental burnout
From a psychological point of view, unsuccessful IVF is considered as a perinatal loss. It takes time to live.
How can I help myself cope with my feelings? You can share with relatives, give free rein to emotions - it is very good if there is a "support group" of those who will listen, support and will not devalue experiences.
It happens that a woman acts differently: she tries to pull herself together, keep her emotions in herself and pretend that everything is in order. This is an undesirable path, since holding on to emotions takes strength, and they are already lacking.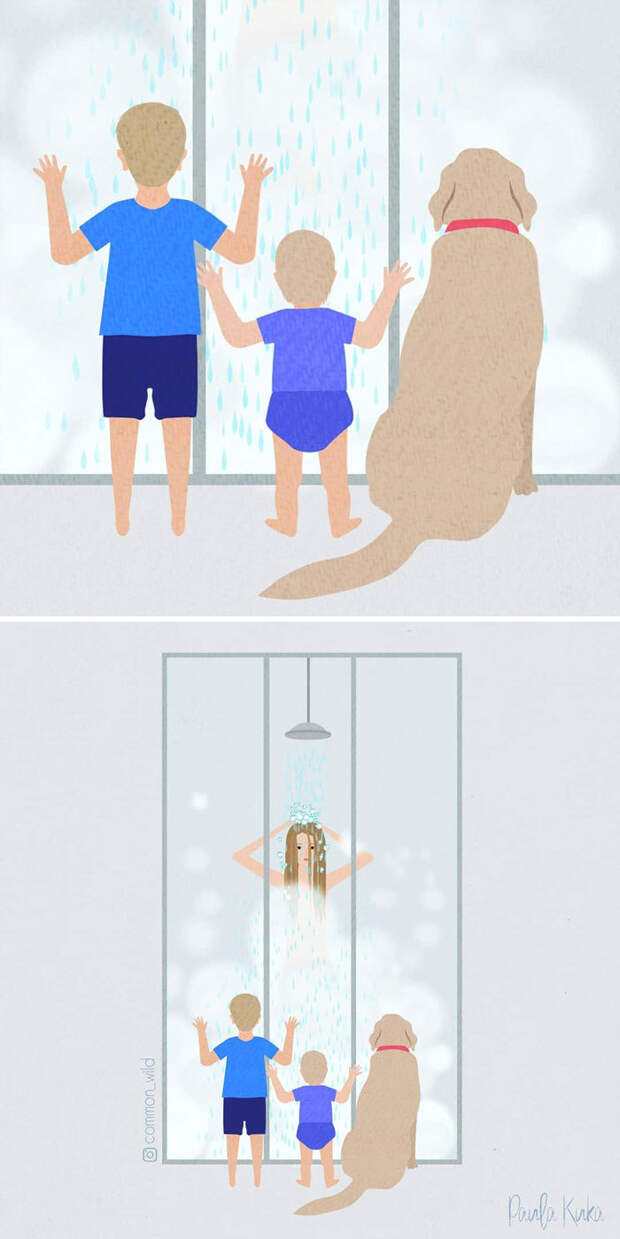 In addition, an unlived loss will periodically return to difficult memories and interfere with the success of the next IVF.
It is important to acknowledge your sadness, not to discount feelings. Be sad if you are sad, be silent if you do not want to talk.
If possible, do not plan the next IVF immediately, it is better to take a break. For example, go on vacation, at least for a few days. If the physical condition allows, it is worth introducing regular physical activity: gym, swimming pool, brisk walking.
If it's hard, you need to see a psychologist. We specifically learn to work with perinatal losses. Even one well-conducted consultation gives visible relief.
It is important to emphasize that the experience of loss has its own temporal and semantic stages. It is difficult to speed it up, but it is possible and necessary to help yourself get through it.
How to deal with the situation when pregnancy is impossible?
Modern assisted reproductive technologies in many cases make it possible to achieve and carry a pregnancy.
But it also happens that numerous IVFs do not give a result.
Then doctors may suggest using donor cells. Such IVF programs have a fairly high efficiency, but not all couples are ready for this - for religious, ethical and other reasons. You can also consider such a way for a child to appear in a family, such as adoption or guardianship.
/perevezla-embryony/
How I myself transferred the embryos to another IVF clinic something will not happen in the life of the family.
Here we also see a symbolic loss, namely the loss of the image of oneself as a future mother or father. It is really difficult to come to terms with the fact that one of the important life goals will not be achieved.
And yet, motherhood is just one of the ways of female realization. Yes, very significant and desirable, but not the only one. Of course, we need the support of like-minded people, as well as the search for other projects in which a woman will invest.
There is no need to devalue your experiences: it is important to worry and be sad, but at the same time try to fill life with other meanings.
Should I visit a psychologist before or after an abortion?
Early termination of pregnancy at the request of the woman. Most women go for an abortion under extreme stress due to an unplanned pregnancy. In such a state, it is difficult to sensibly assess the situation and make an informed decision.
Post-abortion syndrome - Social issues
Many antenatal clinics have psychologists who provide consultations in a situation of reproductive choice. Their task is not to persuade a woman to leave the pregnancy, but to listen, support and help make a decision.
There is also a condition called post-abortion syndrome. This is a stress disorder, an emotional response to the fact of an abortion, which can manifest itself both immediately and even after several years. It is characterized by feelings of guilt and regret, recurring thoughts about an abortion or an unborn child, anxiety and depression.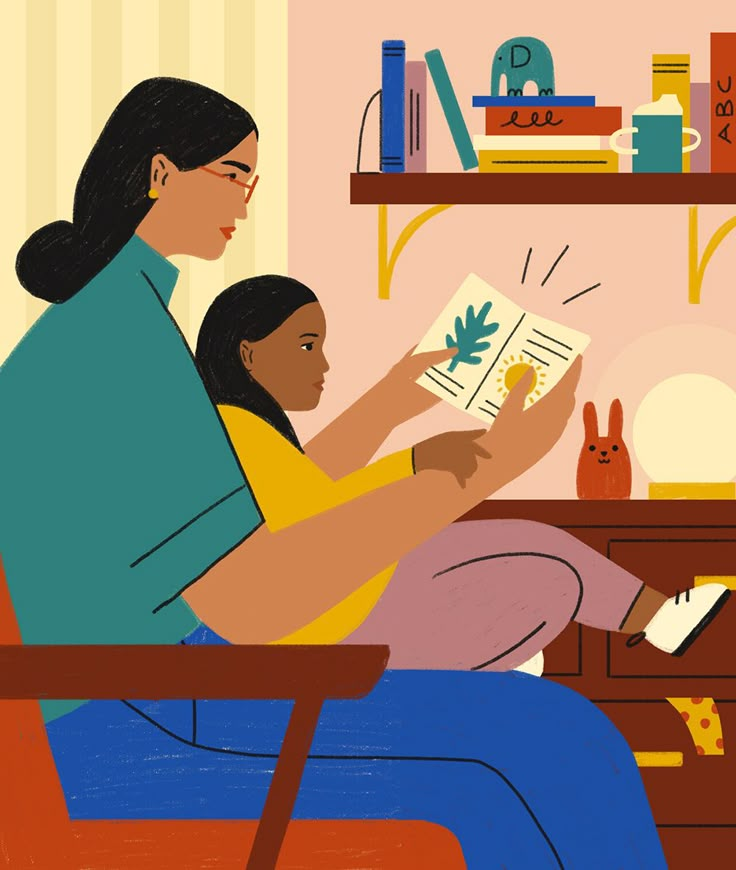 In this case, I recommend contacting a psychologist.
/vacuum-abortion/
How I had a vacuum abortion
Termination of pregnancy in the later stages for medical reasons. Unfortunately, it is not uncommon for doctors to recommend terminating a desired pregnancy because of a threat to the health of the mother or severe developmental disorders of the child.
Psychological support both before and after the operation helps the couple go through this difficult experience, survive the loss and prepare psychologically for a new pregnancy.
Where do you find perinatal psychologists? Is it possible to get a consultation on compulsory health insurance?
Perinatal psychologists work in antenatal clinics, maternity hospitals, perinatal centers, reproduction centers. If there is a psychologist in a state medical institution - for example, in a antenatal clinic where a woman is observed, then a consultation can be obtained through compulsory health insurance.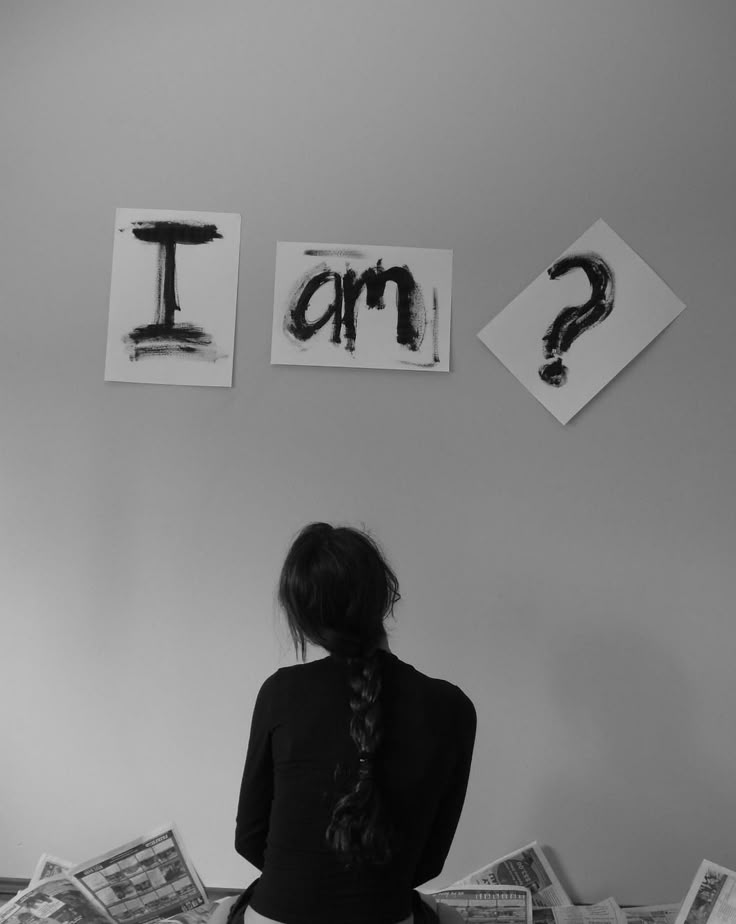 6 useful services for finding a psychotherapist
Psychologists also conduct private practice in person or online, you can contact a specialist directly.
How to choose a good perinatal psychologist?
Education. A psychologist must have a higher professional education.
Specialization. Additional training is needed in this area, since perinatal psychology is not sufficiently represented in the classical training program for psychologists.
A perinatal psychologist must be well versed in the psychology of the reproductive sphere, the psychology of pregnancy and motherhood, family and developmental psychology.
/psychotherapy-search/
How to choose a psychotherapist
First meeting. During the first consultation, you can understand whether the words of a specialist, his approach and vision of the problem respond, what feelings remain after the session.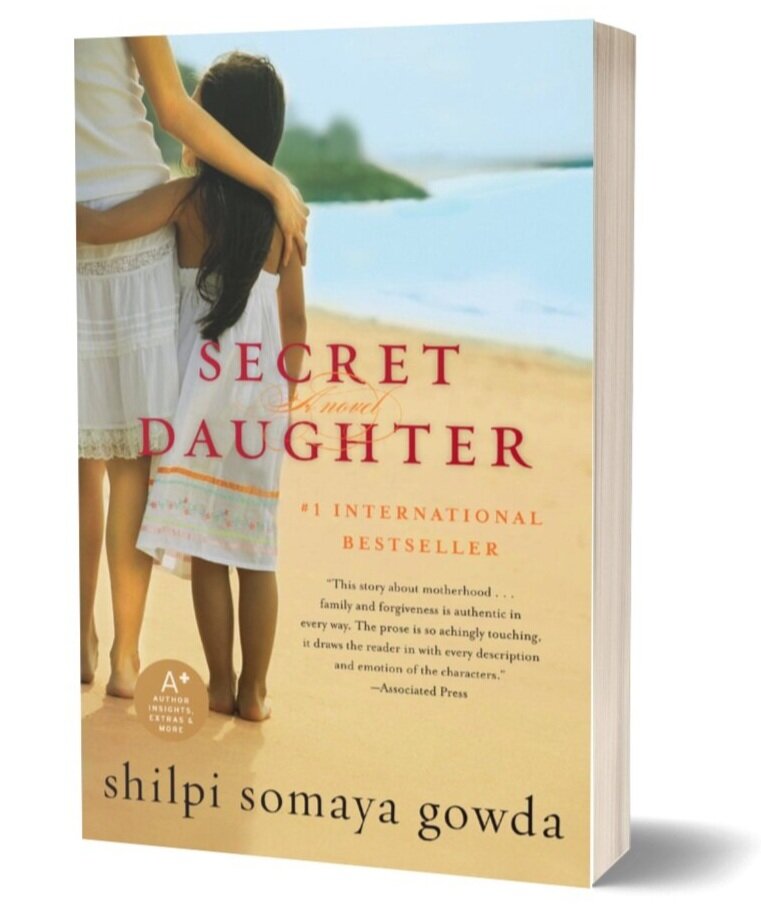 Sometimes psychologists offer short meetings-acquaintances. On them, you can briefly describe your story, ask questions, get primary feedback from a specialist. This will help you make a choice.
Specialist publications will also help you find your psychologist. It is worth watching their videos, reading posts on social networks. It is important that there is a sense of trust.
How much does a perinatal psychologist cost and how many consultations do you need to get a result?
The cost of services of a perinatal psychologist depends on the training and experience of a specialist and on the place of his practice. In regions, as a rule, prices are lower. The cost is from 2500 R per session.
2500 R
starting price of a session with a perinatal psychologist
There are no clear recommendations regarding the number of consultations.
Some patients require psychological support for a long time.
For example, I have clients with whom I work both in IVF programs and during subsequent pregnancies.
And it happens that in a few meetings a psychologist helps to change the attitude towards the problem, correct attitudes in connection with infertility and its treatment, and improve the emotional state.
Even one well-conducted consultation gives a person an understanding in which direction to move. And yet, in order to get lasting changes, to form new behavioral and thinking skills, to change the idea of ​​\u200b\u200bthe self and the situation, it takes time. As a rule, this requires several months of regular meetings.
/psychotherapy/
How much does psychotherapy cost
Remember
With the value of motherhood and the inability to conceive or bear a child, women experience prolonged stress. These are manifestations of anxiety and depression, decreased self-esteem, feelings of guilt, shame, and other severe emotional states.
Men also experience psychological difficulties - from experiencing their own infertility to fear for the health of their wife.
The psychological state of a woman affects the functioning of the reproductive system, but it is unproven to consider the psychological factor as the main cause of infertility.
When overcoming infertility, perinatal psychologists work more often with women, but both a couple and a man may need a consultation.
There are many opportunities in perinatal psychology to help people with reproductive problems.
You may need to consult a psychologist before and after an abortion, depending on the reason for the abortion and the condition of the woman.
Perinatal psychologist services are available in many medical institutions. In some cases, they can be obtained through CHI. You can also contact a psychologist in private practice directly.
A psychologist must have a higher professional education and specialization in the chosen field, in this case, in perinatal psychology.
The cost of a consultation with a perinatal psychologist is from 2500 R per session. On average, the work takes several months.
Health news, interviews with doctors and instructions for patients in our telegram channel. Subscribe to keep abreast of what is happening: @t_zdorov.
Sitemap
home

Education

Library

Sitemap

Home

Official website of DSAU

Information about the educational organization
Inclusive education
Additional professional education
News and announcements
Vacancies
Federal and regional targeted programs, state support for rural areas
Information of employers
History of the university in faces
Transfer of students to a budget form of education

About the university

Official website of DSAU

Information about the educational organization
University history
University today
Rectorate
Academic Council
Administrative and managerial apparatus
Board of Honor
University Partners
Personnel Administration Information
Anti-corruption
Protection of personal data
International cooperation
Professional Career Development Center
university media
Useful links

Applicants

General information
Admission Campaign 2022

Undergraduate
Specialist
Master
Postgraduate
Secondary vocational education

Entrance examinations for the disabled and persons with disabilities
Information for foreign applicants
Tuition fee
Targeted training
Application forms
Open days
Frequently Asked Questions
Admission Information 2021

Undergraduate
Specialist
Master
Postgraduate
Secondary vocational education

Answers to applications from applicants

Education

Faculties
Chairs
Secondary vocational education
Library

Library History
Rules for using the library
Methodological developments, textbooks, monographs
Access to electronic educational resources and databases
University Electronic Library
Periodicals
Bulletin of the Don State Agrarian University
The procedure for checking the WRC for the volume of borrowing and their placement in EBS
Information for users

Electronic information and educational environment

Educational programs
Electronic educational resources, databases
Methodological developments of the university, educational and reference manuals
Student Portfolio
PhD student portfolio

Schedule
Postgraduate studies

Documents regulating the educational process
Scientific guidance for graduate students and applicants
Educational programs
Federal State Educational Standards and Requirements
PhD student portfolio
Contact information

Practical training
Distance Learning Platform
Education for foreign students
Additional professional education

Institute of continuing education (Persianovsky settlement)
Institute of Continuing Education (Novocherkassk)
Azovo-Chernomorsk Engineering Institute (Zernograd)

Distance learning
Museums
Answers to questions of participants in the educational process

Science and innovation

University innovations
Research base
Doctorate
Defense of dissertations
Dissertation Council 35.