Labor and birth process
Signs, Progression & What To Expect
How does labor work?
As your pregnancy begins to wrap up, your body will prepare for labor and delivery. This is the process through which your baby will be born. Labor is often different for each person. Some have quick labors and some long, difficult labors. Other people may even experience labor that stalls or stops, leading to medical intervention.
Early labor
The average labor lasts 12 to 24 hours for a first birth and is typically shorter (eight to 10 hours) for other births. Throughout this time, you'll experience three stages of labor. The first stage of labor is usually the longest and it ranges from when you first go into labor until your cervix is open. The beginning of this stage is called early labor. Early labor is described as dilating from 0 to 6 centimeters.
Active labor
As you progress and your contractions become stronger, you'll move into the second part of the first stage of labor called active labor.
Active labor is dilating from 6 to 8 centimeters and then transitioning into the second stage as you dilate 8 to 10 centimeters. Your contractions will become even stronger during active labor and your cervix will open up quickly. The second stage of labor is when you push. This is the phase of your labor when you will actually give birth to your baby.
Afterbirth
The third stage is the point when you deliver the placenta. This is also called afterbirth.
During these stages, your body prepares for childbirth by going through dilation and effacement.
Dilation: This is a process where your cervix stretches and opens to make way for your baby's birth. Dilation is measured from 1 to 10 centimeters. Your provider will do a vaginal exam to check how dilated you are throughout your labor. You'll be 10 centimeters dilated in the second stage of labor for the delivery of your baby.
Effacement: The cervix not only stretches during labor but it also becomes thinner. The shortening and thinning of your cervix are measured in percentages. You'll progress from 0% to 100% effacement during your labor.
Think of your cervix as a round doorway that needs to stretch outward and get thinner before your baby can pass through it. This stretching and thinning are caused by contractions. Contractions can be described in a variety of ways ranging from uncomfortable, period-like cramps to a painful tightening of your abdomen. You might also feel a dull ache in your back and lower abdomen, as well as pressure in your pelvis.
When you have a contraction, it's actually the muscles of your uterus tightening at regular intervals to dilate and efface (open and thin) your cervix. During contractions, your abdomen becomes hard. Between contractions, your uterus relaxes and your abdomen becomes soft. Even though they can be painful, each contraction helps move you forward through your labor.
How will I know I'm in labor?
It can be difficult to know when you're in true labor.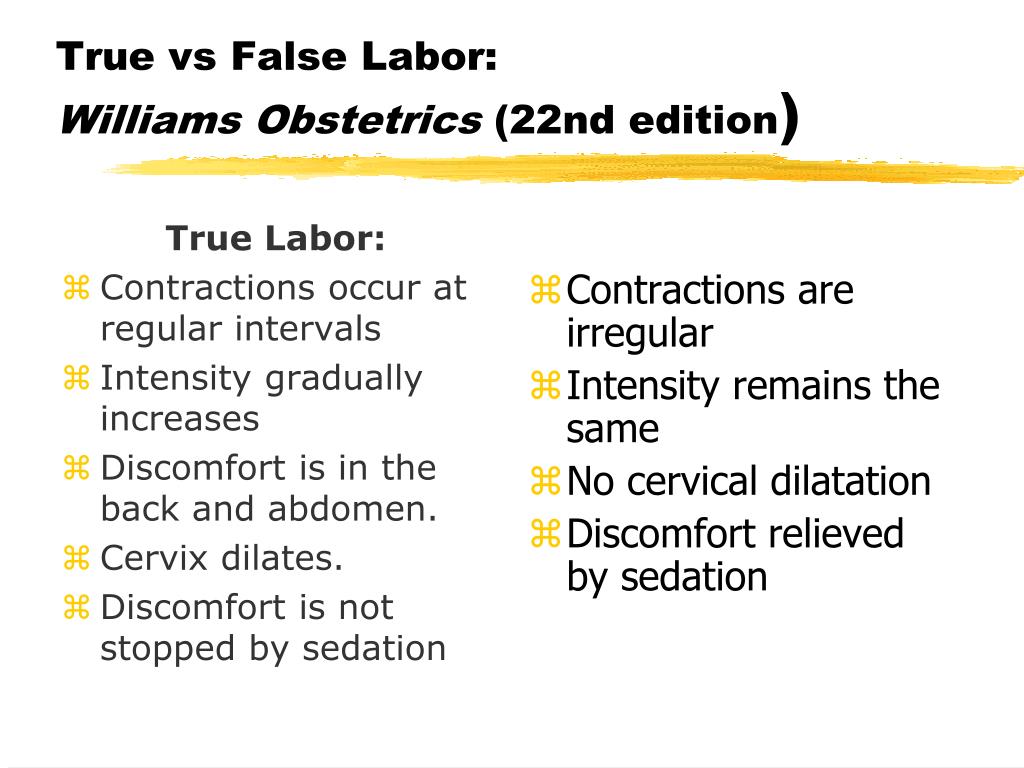 First-time parents, in particular, might mistake other symptoms or irregular practice contractions (called Braxton Hicks contractions) for true labor. True labor has a pattern and progresses steadily over time.
When you're in true labor, you'll notice a pattern in your contractions. Instead of the irregular Braxton Hicks contractions you might have felt during your pregnancy that showed up and then went away randomly, these contractions will keep coming for an extended period of time. There are three things you'll want to look for when you are in true labor.
Frequency: How often are your contractions happening? Keep track of them with a journal or labor app on your phone to make sure they're coming at regular intervals.
Duration: How long are each of your contractions? As your labor continues, your contractions will last longer and longer. Use a stopwatch, watch a clock or keep the timer on your phone handy so you can record the length of each contraction.
Intensity: Are your contractions getting stronger? Contractions can get stronger and you might feel them more intensely as you move through the stages of labor. Keep track of how your contractions feel over time.
Are there any signs that I will go into labor soon?
Many women have several pre-labor signs that might hint that labor will start soon. These signs of labor include:
Backaches.
Diarrhea.
Weight loss.
Nesting (cleaning and organizing your home).
No one knows for sure what causes labor to start, but several hormonal and physical changes may point to the beginning of labor.
What are Braxton Hicks contractions?
Often called practice contractions, Braxton Hicks are irregular contractions that don't cause cervical change. Think of them as a test run for the real thing. They can start happening at the end of your pregnancy and can startle people into thinking they're in labor.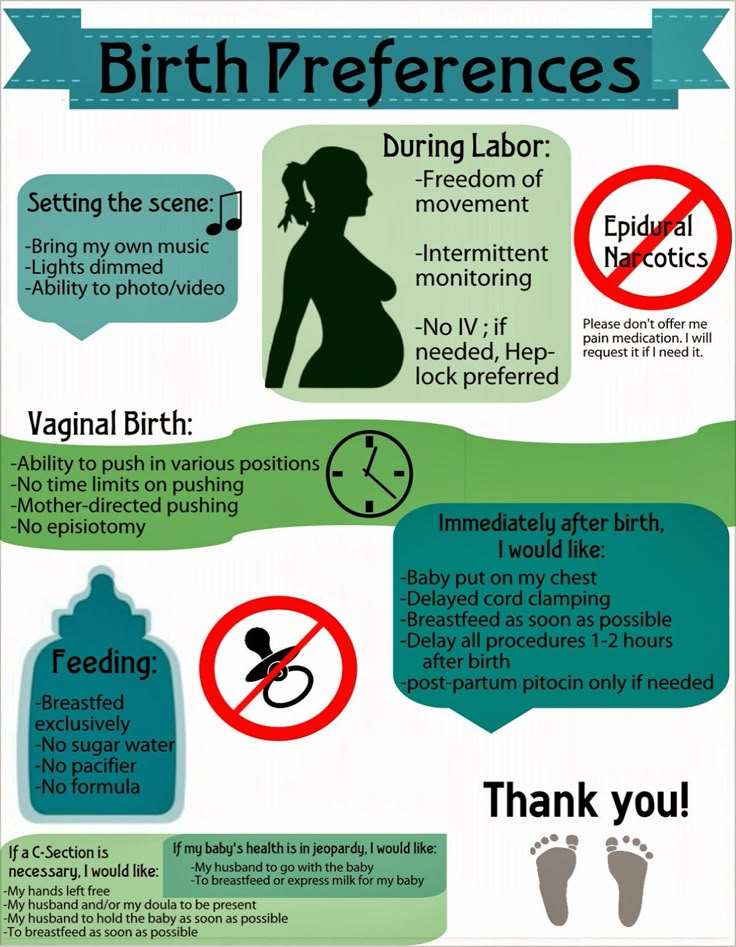 This is called false labor.
A Braxton Hicks contraction will feel like a sudden, sharp tightening of your abdominal muscles. Even though this is very similar to how a contraction feels, Braxton Hicks contractions don't follow a pattern or progress over time. They may also stop when you lay down or relax. When you start to experience these practice contractions, keep track of them. Writing them down is the best way to tell the difference between true and false labor.
What is lightening?
Lightening is the process where your baby settles or lowers into your pelvis. This can happen a few weeks or a few hours before labor. When this happens, you may experience some increased lower pelvic pressure. Because your uterus rests on your bladder more after lightening, you might also feel the need to urinate more frequently. You might notice that you're not as short of breath once your baby drops.
What's the mucus plug and what does it mean when it falls out?
During pregnancy, a thick piece of mucus called a plug blocks the cervical opening.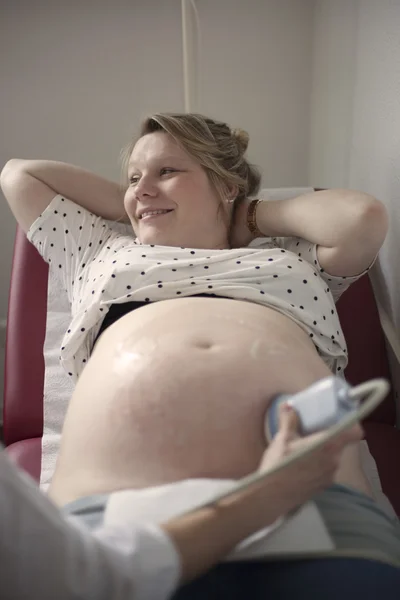 This plug keeps your uterus closed off from the birth canal and the outside of your body and prevents bacteria from traveling into your uterus. When your cervix begins to soften, thin, and open, the mucus is expelled into your vagina. Not every mucus plug will look the same. Possible colors of the mucus plug can include:
Clear.
Pink.
Slightly bloody.
Labor could start shortly after you lose your mucus plug or it could begin several weeks later.
How do I time my contractions?
Once you're in labor, it's important to keep track of your contractions. Your healthcare provider will need to know how long your contractions are lasting (duration), how often they're happening (frequency) and how intense they are. When you're timing your contractions, you will want to have a way to record each one – pen and paper or through an app on your phone – and a timer or clock. Make sure you keep track of each contraction from start to end, as well as the time between each contraction.
This second measurement will help your provider know the frequency of your contractions.
It can be difficult to record the intensity of your contractions. This can really vary from person to person. Often, an easy way to keep track of the intensity of your contractions is to record when you cannot walk, talk or laugh during contractions.
Is there anything I can do to cope with contractions?
As you approach the end of your pregnancy, it's a good idea to talk to your healthcare provider about different ways to deal with pain and discomfort during labor. There are several options your provider will discuss with you to relieve pain.
There are also ways to deal with the discomforts of labor at home or without medication, including:
Distract yourself by taking a walk, going shopping or watching a movie.
Soak in a warm tub or take a warm shower. Make sure to ask your healthcare provider if you should take a tub bath if your bag of water has broken.
Sit on a birth ball.
Listen to music.
Dim the lights.
Use aromatherapy.
Get a massage.
Stay in an upright position. This can help with the descent and rotation of your baby.
Try to sleep if it's evening. You'll want to store up your energy before active labor and delivery.
How will I know when my water breaks?
You may be familiar with the common phrase "my water broke." This is actually the rupturing of your amniotic membrane. During pregnancy, your baby is inside a fluid-filled sac, also called your bag of water. When this membrane breaks, you might feel a sudden gush or trickle of fluid. Like many parts of labor and childbirth, this experience can be different for each person. The fluid is usually odorless and may look clear or straw-colored.
Unlike urine leakage that some pregnant women experience, this won't stop. The amniotic fluid will often continue to leak.
If your water breaks, call your healthcare provider.
Let your provider know what time your water broke, the amount (trickle or gush), the color of the fluid and the odor. Don't use tampons if your water has broken. Your labor might start right after your water breaks. Some women are already in labor when their water breaks while others don't experience the first stage of labor for a while after their water breaks.
When should I call my healthcare provider or go to the hospital?
If you ever have any questions, it's always a good idea to call your healthcare provider. Your provider can answer any questions you have about true labor versus false labor and discuss how you're feeling. When you start to notice that you're having regular contractions, call your provider to talk about when you should go to the hospital. Some women are able to stay home throughout early labor, while others may need to come in sooner.
You should also call your healthcare provider if you:
Think your water has broken. This could be a sudden gush of fluid or a trickle of fluid that leaks steadily.
Are bleeding (more than spotting).
Experience contractions that are very uncomfortable and have been coming every five minutes, lasting for one minute and have been like this for one hour.
What happens when I get to the hospital?
When you get to the hospital, you will check in at the labor and delivery desk. Most people will be seen in a triage room first. This is part of the admission process. It's usually recommended that you only bring one person with you to the triage room.
From the triage room, you will be taken to the labor, delivery and recovery (LDR) room. You'll be asked to wear a hospital gown. Your pulse, blood pressure and temperature will be checked. An external fetal monitor will be placed on your abdomen for a short time to check for uterine contractions and measure your baby's heart rate. Your healthcare provider will also examine your cervix to see how far labor has progressed. An intravenous (IV) line might be placed into a vein in your arm to deliver fluids and medications.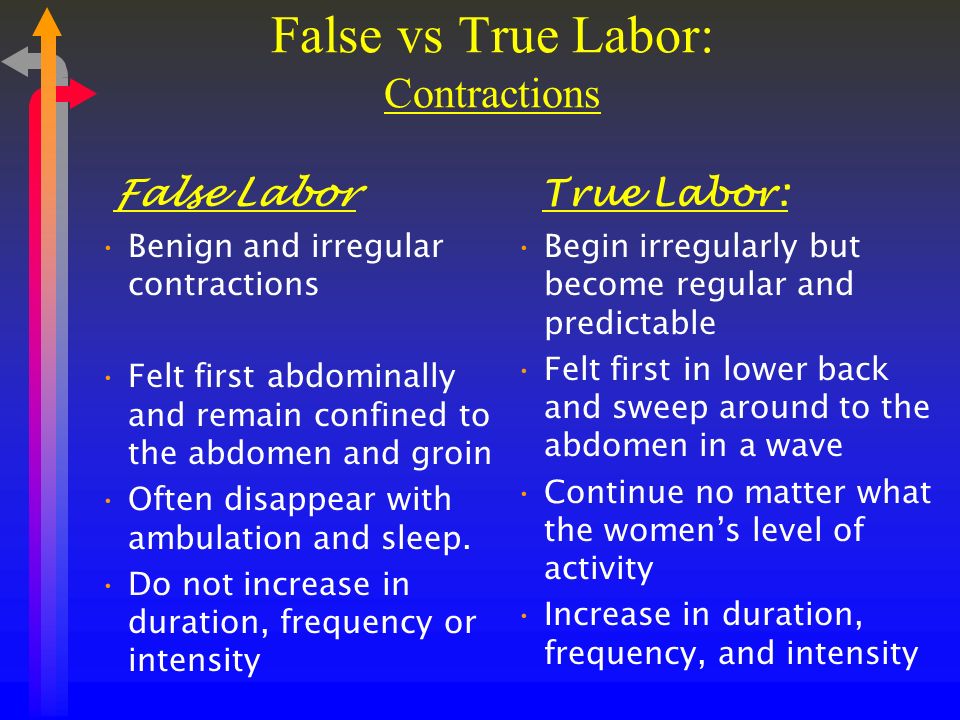 What does it mean to have labor induced?
Labor doesn't always start naturally or progress as it should. In these cases, your provider might talk to you about inducing labor. This is a medical procedure where labor is started by your healthcare provider. This could happen if you:
Are past your due date.
Have health complications like high blood pressure, preeclampsia, infection or diabetes.
Had your water break but labor didn't start.
Have low levels of amniotic fluid.
Your labor can be advanced or induced in several ways. Your provider will advise you about the best and safest option depending on your health. Inducing labor can be done by using:
Medications (oxytocin) given through an IV (directly into your vein).
Breaking your amniotic sac (water).
Separating the amniotic membrane (the sac of fluid the baby is inside within your uterus) from your uterine wall. This is also called sweeping the membrane.
Softening your cervix and encouraging it to open with a medication that can be placed directly in your vagina.
Labor induction can take longer than spontaneous labor because the cervical ripening process takes time.
What are the different types of delivery?
There are two main types of delivery: vaginal and cesarean section (C-section). During vaginal birth, your baby will pass naturally through the birth canal. A C-section is a surgical procedure where your provider makes an incision (cut) in your abdomen and delivers the baby in an operating room. Vaginal delivery is the most common type of birth. However, sometimes you might need a C-section for a variety of reasons, including:
If your baby is not in the head-down position.
If your baby is too large to naturally pass through your pelvis.
If your baby is in distress.
If the placenta blocks your cervix (a condition called placenta previa).
If you have health issues or complications that make a C-section the safest option.
If there's an emergency situation that requires your baby to be delivered quickly.
In many cases, a cesarean delivery is not determined until after labor begins.
How long will I be in the hospital?
The length of your hospital stay can depend on the hospital where you deliver your baby and the type of delivery you have. Typically, you will stay in the hospital longer if you have a C-section delivery because it's a surgical procedure. You may also need to stay in the hospital for a longer period of time if you experience any complications or health issues during your delivery.
A note from Cleveland Clinic:
You're bound to a lot of feelings as you prepare to deliver your baby. It's normal to feel both excited and nervous. Discussing the signs and symptoms with your healthcare provider can help you know what to expect. Your partner and healthcare team are here to support you and will help you remain as comfortable as possible through the delivery process.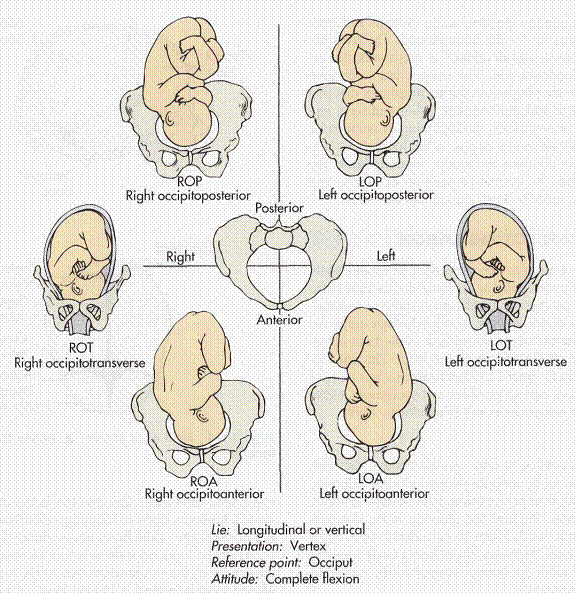 Labor | Johns Hopkins Medicine
What You Need to Know
Labor is a series of continuous, progressive contractions of the uterus that help the cervix dilate (open) and efface (thin). This allows the fetus to move through the birth canal.
Labor usually starts two weeks before or after the estimated date of delivery. However, the exact trigger for the onset of labor is unknown.
While the signs of labor may vary, the most common are contractions, rupture of the amniotic sac ("breaking your water") and bloody show.
Labor is typically divided into three stages: dilation and effacement of the cervix, pushing and the delivery of the placenta.
Pain management options during labor include nonmedicated measures, analgesics and anesthesia.
Definition of Labor
Labor is a series of continuous, progressive contractions of the uterus that help the cervix dilate and efface (thin out).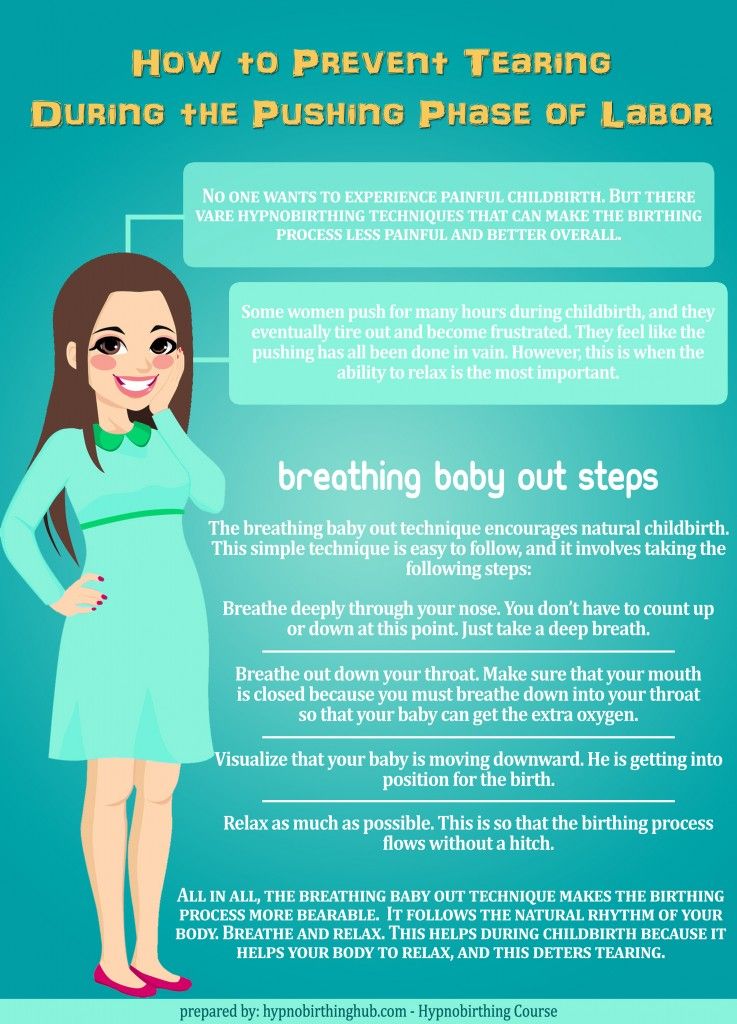 This lets the fetus move through the birth canal. Labor usually starts two weeks before or after the estimated date of delivery. However, the exact trigger for the onset of labor is unknown.
Signs of Labor
While each woman experiences labor differently, some common signs of labor may include:
Bloody show. A small amount of mucus, slightly mixed with blood, may be expelled from the vagina.

Contractions. Uterine muscle spasms that occur at intervals of less than 10 minutes may signify that labor has started. These may become more frequent and severe as labor progresses.

Rupture of the amniotic sac (bag of water). If you experience amniotic fluid gushing or leaking from your vagina, go to the hospital immediately and contact your health care provider. Most women go into labor within hours of the amniotic sac breaking. If labor does not begin soon after rupturing your amniotic sac, you will be given medications to induce your labor. This step is often taken to prevent infection and other delivery complications.
If you are unsure about the start of your labor, call your health care provider.
Different Stages of Labor
Typically, labor is divided into three stages: 
First stage. During the onset of labor, your cervix will complete dilation. Early in this stage, you may not recognize that you are in labor if your contractions are mild and irregular. Early labor is divided into two phases:

The latent phase is marked by strong contractions that usually occur at five- to 20-minute intervals. During this phase, your cervix will dilate approximately 3 to 4 centimeters and efface. This is usually the longest and least intense phase of labor. You may be admitted to the hospital during this phase. Your doctor will perform pelvic exams to determine the dilation of the cervix.

The active phase is signaled by the dilation of the cervix from 4 to 10 centimeters. Your contractions will likely increase in length, severity and frequency, occurring at three- to four-minute intervals. In most cases, the active phase is shorter than the latent phase.
Second stage. Often referred to as the pushing stage of labor, this stage starts when your cervix is completely opened and ends with the delivery of your baby. During the second stage, you become actively involved by pushing the baby through the birth canal. Crowning occurs when your baby's head is visible at the opening of the vagina. The second stage is usually shorter than the first stage, and may take between 30 minutes and three hours for your first pregnancy.

Third stage. After your baby is delivered, you will enter the third and final stage of labor. This stage involves the passage of the placenta (the organ that nourished your baby inside of the uterus) out of the uterus and through the vagina. The delivery of the placenta may take up to 30 minutes.
Since each labor experience is different, the amount of time required for each stage will vary. If labor induction is not required, most women will deliver their baby within 10 hours of being admitted to the hospital. Labor is generally shorter for subsequent pregnancies.
Johns Hopkins Hospital Designated as Baby-Friendly
The Baby-Friendly Hospital Initiative, a global program launched by the World Health Organization and the United Nations Children's Fund, has designated The Johns Hopkins Hospital as Baby-Friendly. This designation is given to hospitals and birthing centers that offer an optimal level of care for infant feeding and mother-baby bonding.
Learn more
Induction of Labor
In some cases, labor has to be induced or stimulated to begin.
The reasons for induction vary. Labor induction is not initiated before 39 weeks of pregnancy unless there is a problem. The most common reasons for induction include the following:
The mother or fetus is at risk due to complications.

The pregnancy has continued too far past the due date.

The mother has pre-eclampsia, eclampsia or chronic high blood pressure.

The fetus has been diagnosed with poor growth.
Labor may be induced by:
Inserting vaginal suppositories that contain prostaglandin to stimulate contractions.

Giving an intravenous (IV) infusion of oxytocin (a hormone produced by the pituitary gland that stimulates contractions) or a similar drug.

Artificially rupturing the amniotic sac.
Hospital Care During Labor
When you first arrive at the hospital in labor, the nursing staff may perform a physical exam of your abdomen to determine the size and position of the fetus.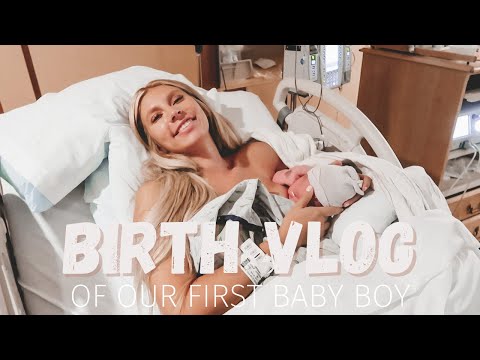 The nurses may also examine your cervix for dilation and effacement.
To monitor your health, the nursing staff may check the following:
In addition, your baby's health is carefully monitored during labor. A monitor may be placed over your abdomen to keep track of the fetal heart rate.
You may receive IV fluids during labor. The IV line, a thin, plastic tube inserted into a vein (usually in your forearm), can also be used to give medicine. IV fluids are usually given once active labor has begun and when you have epidural anesthesia.
Pain Management Options During Labor
You have many options to relieve pain during labor and delivery. In general, you and your health care provider should choose the safest, most effective method of pain relief available. This decision will be determined by your:
The following are the most common natural and medication-based methods for managing the pain associated with labor and delivery:
Nonmedicated Pain Management
As part of natural childbirth, these pain management strategies provide comfort and relieve stress without the use of medication.
Many women have successfully learned natural techniques to help them feel more comfortable and in control during labor and birth. These techniques include:
Relaxation. This technique can improve your ability to detect and release tension. During progressive relaxation, you can learn to relax various muscle groups in series.

Touch. This may include massage or light stroking to relieve tension. A jetted bath or a shower during labor may also help relieve pain or tension. Ask your health care provider before taking a tub bath during labor.

Hot or cold therapy. A warm towel or a cold pack may help relax tense or painful areas.

Imagery. Using the mind to form mental pictures may help create and promote relaxed feelings.

Meditation or focused thinking. Meditation helps your mind focus on an object or task, such as breathing, instead of discomfort.

Breathing. These techniques use different patterns and types of breathing to help direct your mind away from discomfort.

Positioning and movement. Many women find that changing positions and moving around during labor helps to relieve discomfort and may even accelerate the process. Rocking in a rocking chair, sitting in the Tailor sit position, sitting on a special birthing ball, walking or swaying may also help relieve discomfort. Your health care provider can help you find comfortable positions that are safe for you and your baby.
Medicated Pain Management 
Analgesics. Pain relief medications, such as meperidine, may be used during labor in small amounts with very few complications. However, if given in large amounts or in repeated doses, analgesics can slow the activity of the breathing center in the brain of the mother and child.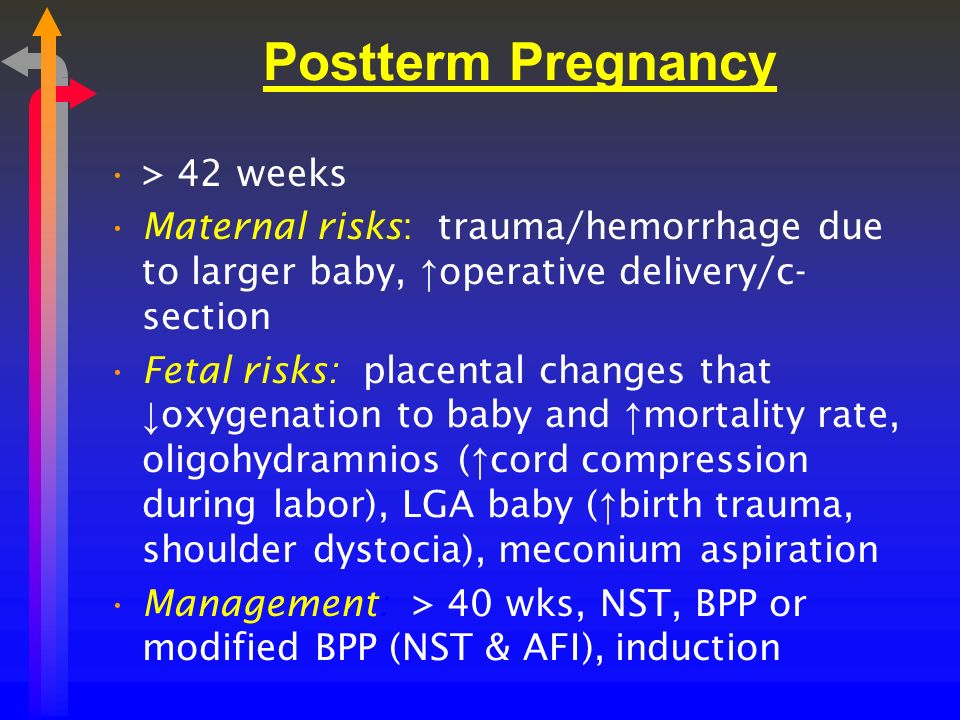 Anesthesia. This type of medicine is designed to cause a loss of sensation in various areas of the body. Anesthesia medications include:
Local block. Anesthesia injected in the perineal area (the area between the vagina and rectum) numbs the area for repair of a tear or episiotomy after delivery.

Pudendal block. Used for vaginal deliveries, this type of local anesthesia is injected into the vaginal area affected by the pudendal nerve. Since it causes complete numbness in the vaginal area without affecting the contractions of the uterus, you can remain active in pushing the baby through the birth canal.

Epidural anesthesia (epidural block). This type of anesthesia involves infusing numbing medications through a thin catheter that has been inserted into the space that surrounds the spinal cord in the lower back, causing a loss of sensation in the lower body. Infusions of medications may be increased or stopped as needed. This type of anesthesia is used during labor and for vaginal and cesarean deliveries.

The most common complication of epidural anesthesia is low blood pressure in the mother. Because of this, most women need to have an intravenous infusion of fluids before epidural anesthesia is given. Another risk of epidural anesthesia is a postpartum headache. It may develop if the epidural needle enters the spinal canal rather than staying in the space surrounding the canal. Your anesthesiologist will discuss the risks, benefits and alternatives to this method of pain management.

Epidural analgesia. This is sometimes called a walking epidural because the medication infused through the epidural is an analgesic. While it does help relieve pain, it does not numb your body or prohibit movement. Combinations of medications may be used in this type of epidural to provide both analgesic and anesthetic effects. This type of epidural may be used to relieve pain during labor and vaginal deliveries.

Similar to epidural anesthesia, the most common complication of epidural analgesia is low blood pressure in the mother. Another risk of epidural analgesia is a postpartum headache caused by the epidural needle entering the spinal canal.

Spinal anesthesia. This type of anesthesia involves injecting a single dose of the anesthetic agent directly into your spinal fluid. Spinal anesthesia acts very quickly and causes complete loss of sensation and loss of movement in your lower body. This type of anesthesia is often used for cesarean deliveries.

Spinal analgesia. This involves injecting an analgesic medication into the spinal fluid to provide pain relief without numbing. Spinal analgesia may be used in combination with epidural anesthesia or analgesia to provide pain relief during labor or after delivery.

General anesthesia. Often used in emergency cesarean deliveries, this type of pain relief involves administering an anesthetic agent that causes you to go to sleep.
Recovery after childbirth - where to start
MainLibraryWomen's HealthRecovery after childbirth: terms, specialists, procedures
Childbirth is over, you have become a mother. And ahead is a new life: with new emotions, sensations, new questions and, first of all, with a new perception of oneself. But how can one feel this incomparable happiness if the body hurts, it is unpleasant to move, it is impossible to sit, every now and then it throws you into a fever and for some reason not everything is as smooth and joyful as you would like?
This is normal. These changes are necessary and important. What happens to the female body during this - the postpartum period, for which nature has given us 6-8 weeks? Within a few hours (!) after childbirth, the nervous, cardiovascular and other systems of the female body begin to rebuild, and hormones are tuned to a new stage - lactation.
At the same time, a woman needs to comprehend what happened, get used to new feelings and sensations - this is also an important psychological stage. This is a multi-stage and difficult process, on the "quality" of which the psycho-emotional stability of the mother depends. And her condition, in turn, affects the adaptation and development of the child (for example, some psychotherapists believe that certain areas of our brain are formed in the first six months of life and directly depend on the emotional relationship with the mother in these months).
Previously, it was believed that after giving birth, the mother should not be disturbed, she is tired, she needs to rest, she has to adapt to a new life, she has no time for doctors, procedures, etc. ...
Significant changes are taking place in a woman's body, and they are a big burden on the body. Therefore, if in the very first postpartum week you gently and correctly "intervene" in the restructuring process, then the postpartum period will be much easier.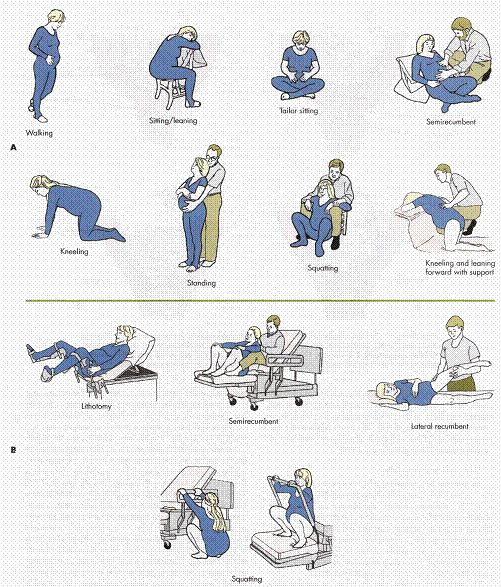 You have to listen to your body and prioritize correctly.
"In my opinion, recovery after childbirth should be started as early as possible - in the very first days after the hospital," says obstetrician-gynecologist and hirudotherapist Nina Alexandrovna Antonova. – A woman experiences this restructuring not only at the physiological level, she lives through it very emotionally. In Israel, studies were conducted: mothers asked the same questions - immediately after childbirth and 20 years later. The only question, the answer to which has not changed over the years, sounded like this - "what day in motherhood do they consider the most difficult?". All mothers both times answered so - this is "the day of return from the hospital." To overcome the many stressful situations of postpartum life, we will show you what is going on and which specialists can be helpful.
1. The uterus shrinks and returns to its original size, its mucous membrane is restored (after childbirth, the uterus weighs 1000 grams, and after 6-8 weeks - 50-60 grams).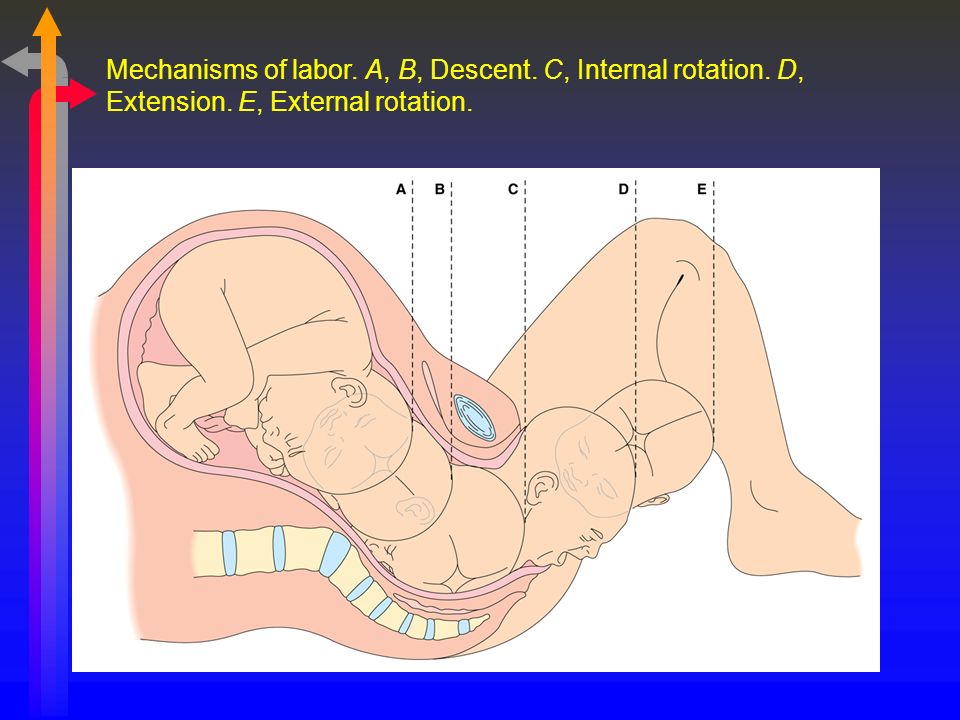 For successful contraction of the uterus, it is very important to attach the newborn to the breast within the first hour after birth, and frequent feedings after (once every 2 hours during the day, and a little less often at night). Breastfeeding stimulates the production of oxytocin, which helps the uterus contract, which, by the way, a mother can even feel during feedings - when sensations resembling contractions appear in the lower abdomen. Herbal preparations of shepherd's purse, nettle, yarrow or birch leaves can also help reduce the size of the uterus. Until it has decreased, one must be very careful with physical activity, exercises - not all of them will benefit. Do not strive to regain your former harmony in the very first postpartum weeks - now you and your body have completely different tasks.
Who can I contact?
The gynecologist (in the first month) will check the contraction of the uterus, see if there are any blood clots left, possibly an ultrasound.
A hirudotherapist will also help to speed up the healing of injured soft tissues, reduce edema, and raise the general (and local) immunity of the mother
2. Due to hormonal changes, ligaments change their elasticity after childbirth, so bones and joints become less mobile. After them, the internal organs, which were displaced due to the large size of the uterus (stomach, lungs, intestines, bladder, etc.), take their former position. All these changes can be accompanied by pain, and in the future, pathological fixation may occur, leading to a constant feeling of discomfort, for example, in the back.
Who can I contact?
Osteopathic appointment is useful for any woman after childbirth for full recovery and lactation, we especially recommend visiting him if there was a long or rapid labor, if a large child was born, there were gaps in labor or pain persists, there is pain in the sacrum.
An osteopath will also help a mother with lactostasis (and a newborn - with an inability to properly grasp the nipple when sucking).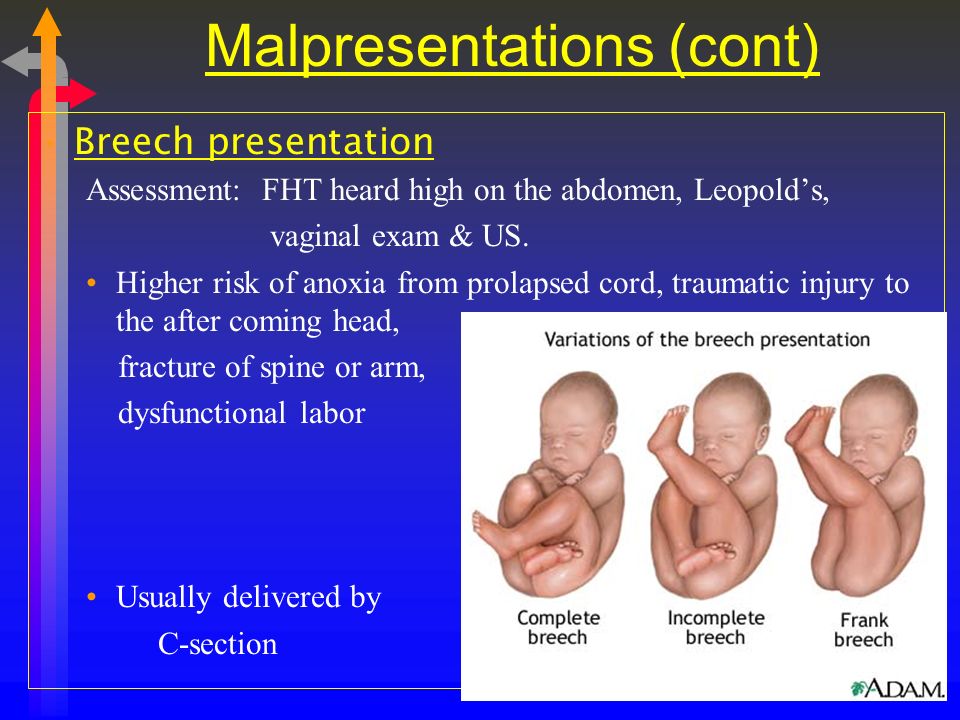 3. There are changes in the endocrine system: the work of hormones is now aimed primarily at ensuring breastfeeding. But it often happens that by the end of the first week milk does not come in sufficient quantities. Or disappears in a month at all (the so-called lactation crises, which not everyone manages to survive). Or, on the contrary, there is so much of it that mastopathy threatens.
Who can I contact?
Breastfeeding consultant will help to improve lactation, tell you how to stimulate milk production, teach you how to put the baby to the breast so that there are no cracks on the nipples, that is, help organize feeding in such a way that it would bring joy and satisfaction to mother and baby. The psychologist will consult on the main psychological aspects of the postpartum period, breastfeeding, the first year of your child's life, and the features of relations with your spouse after childbirth.
4. Mom's emotional state changes: postpartum euphoria can be replaced by irritability or unreasonable sadness, indifference or, on the contrary, impulsiveness.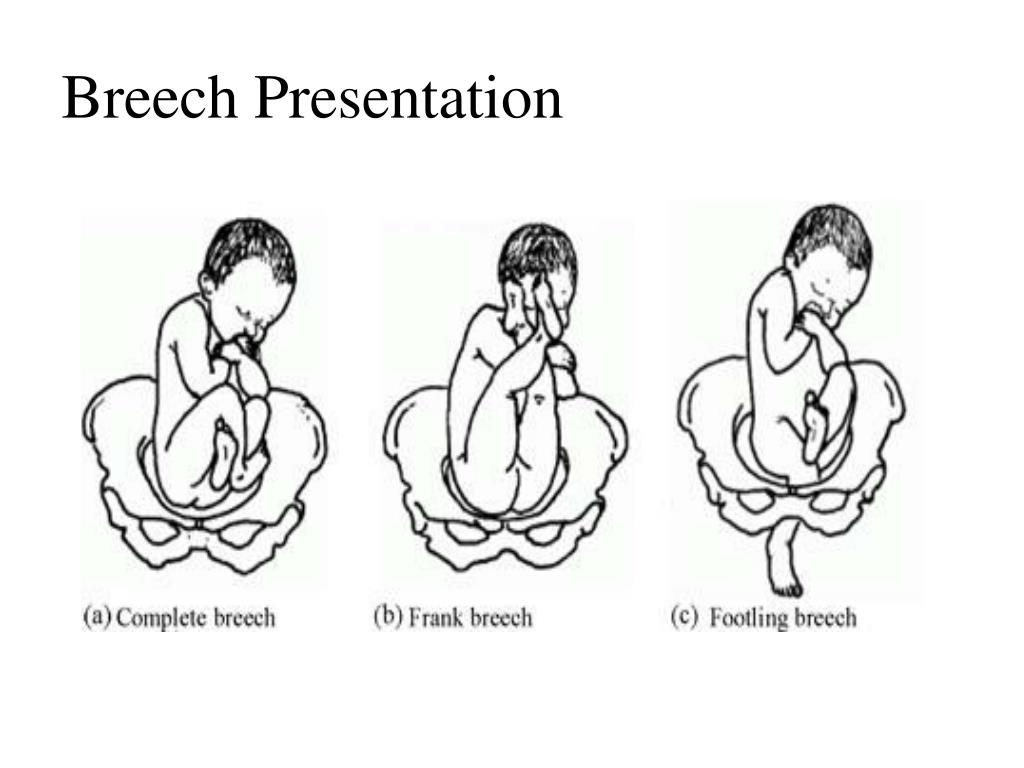 If a mother cries or regrets something on the first day after birth, then, according to perinatal psychologists, this may be a manifestation of postpartum depression. Emotions during this period have a great influence on the process of postpartum recovery - help him or, conversely, slow him down.
Who can I contact?
A homeopath will help you balance your emotional mood and harmonize your general state. The psychologist will tell you what's new with the body, with the mother's psyche, what tasks are relevant at this stage. What needs to be done to prevent postpartum depression, where, in what or "in whom" to look for resources for recovery. And if depression does come, it will help to cope with your condition and return to a full life.
Meetings with specialists or lectures on children's issues will help you switch to solving new pressing issues: how to organize a daily routine, how to learn how to relax, how to travel with a baby, as well as solve a number of "pediatric" problems (from vaccinations to hardening or treatment non-drug means - for example, our "School of moms and dads").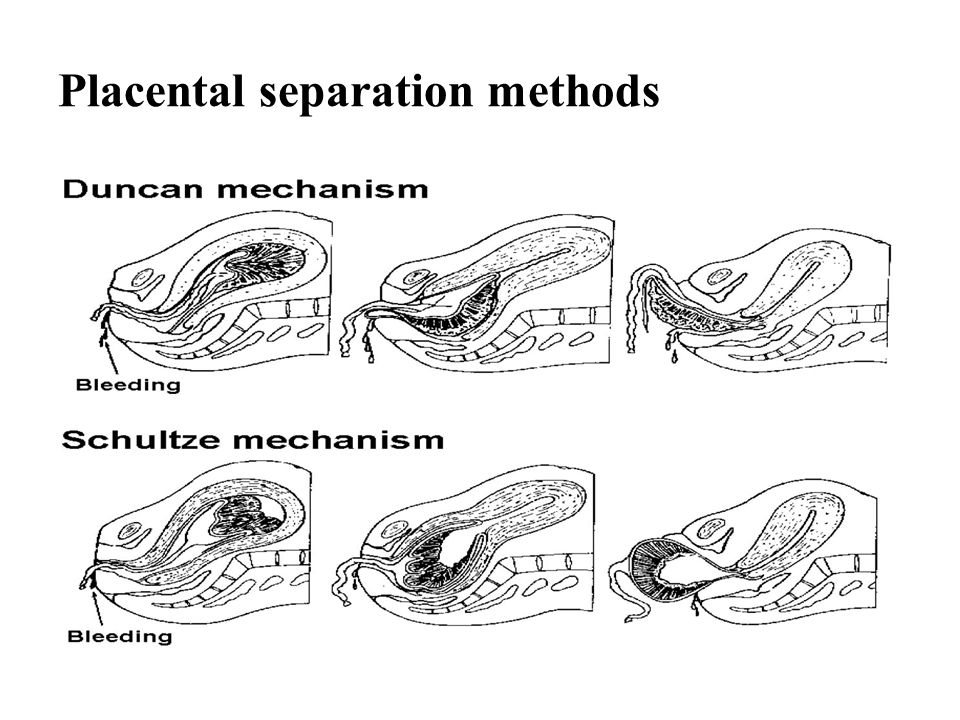 Although an active social life is recommended no earlier than 3 months after giving birth, when you can easily leave the house with your baby using a sling.
You can use various types of assistance - both classical medical, psychological and organizational, and turn to more ancient methods of treatment leading to general recovery. Now you can choose and, most importantly, do it consciously!
We give birth like at home - articles from the specialists of the clinic "Mother and Child"
Zimina Natalya Nikolaevna
Obstetrician-gynecologist
MD GROUP 9 Clinical Hospital0003
How home birth is represented
The most typical arguments of supporters of home births:
A woman's body is designed specifically to give birth to children. By nature, it has all the necessary strengths and capabilities to give birth to a healthy child on its own, which means that the help of a doctor in this process is completely unnecessary.
The maternity hospital is not needed, because the atmosphere in it is official, hospital, and this does not contribute to relaxation in contractions and the opening of the cervix.
When giving birth at home, you can take any position that is comfortable for the woman.
And at home, you can give birth in the water (in the bath), or at least just relieve contractions by immersion in water.
During home birth, not strangers (doctors, midwives) will be nearby, but the husband, relatives or friends.
From the first minutes of birth, the child will be constantly next to his mother, he will not be supplemented, he will not be subjected to unnecessary manipulations and examinations.
Well, ideally, supporters of home births present them like this: effective contractions begin at 40 weeks, the first stage of labor lasts no longer than 10-12 hours. At this time, the woman in labor behaves in a way that is convenient for her, takes comfortable postures, uses techniques to anesthetize contractions (massage, breathing, water).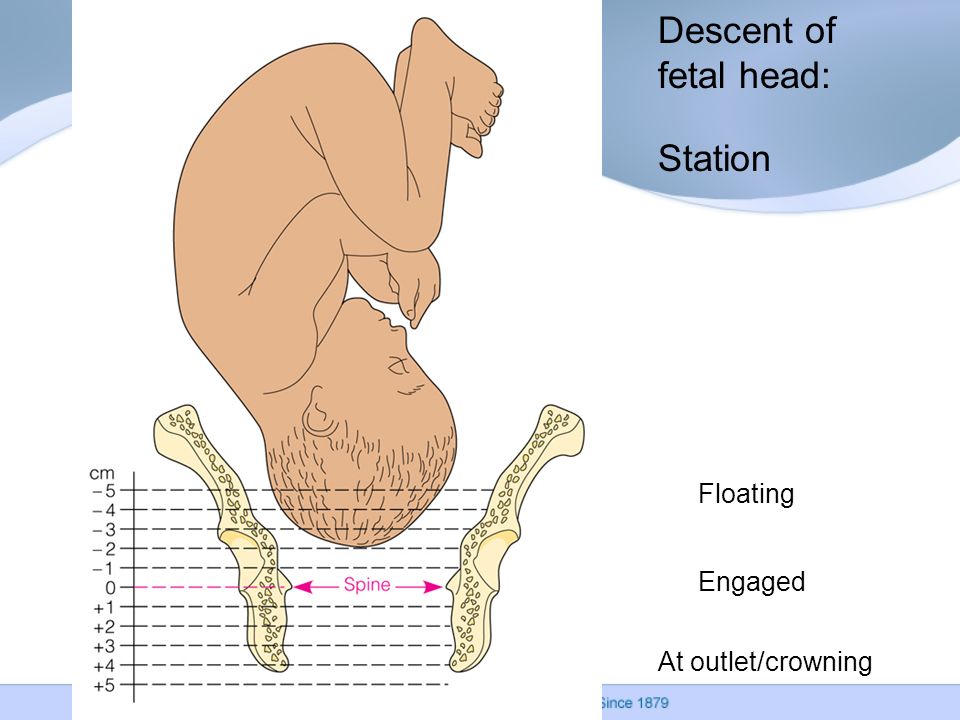 Then comes the complete opening of the cervix, water spontaneously pours out, there are attempts, during which a healthy baby is born without much effort. The child is immediately applied to the mother's breast - he sucks it as much as he wants, the umbilical cord is cut only after the end of the pulsation. Mom has no breaks, the child is absolutely healthy. In general, everyone is satisfied and happy.
Actually
The picture of home birth is presented, of course, idyllically. And how happy ordinary women would be, and doctors too, if every birth went that way. But it's not always possible to give birth the way you breathe. In childbirth or immediately after them, various unpleasant situations can arise with a woman or a child. We will not list them so as not to upset anyone. Let's just say that often the life and health of mother and baby depend precisely on how quickly they received medical assistance . But what can be done at home in such a situation? The only thing is to call an ambulance, because it is impossible to help a child with asphyxia or a woman with bleeding or high blood pressure without certain drugs, equipment, and simply medical skills.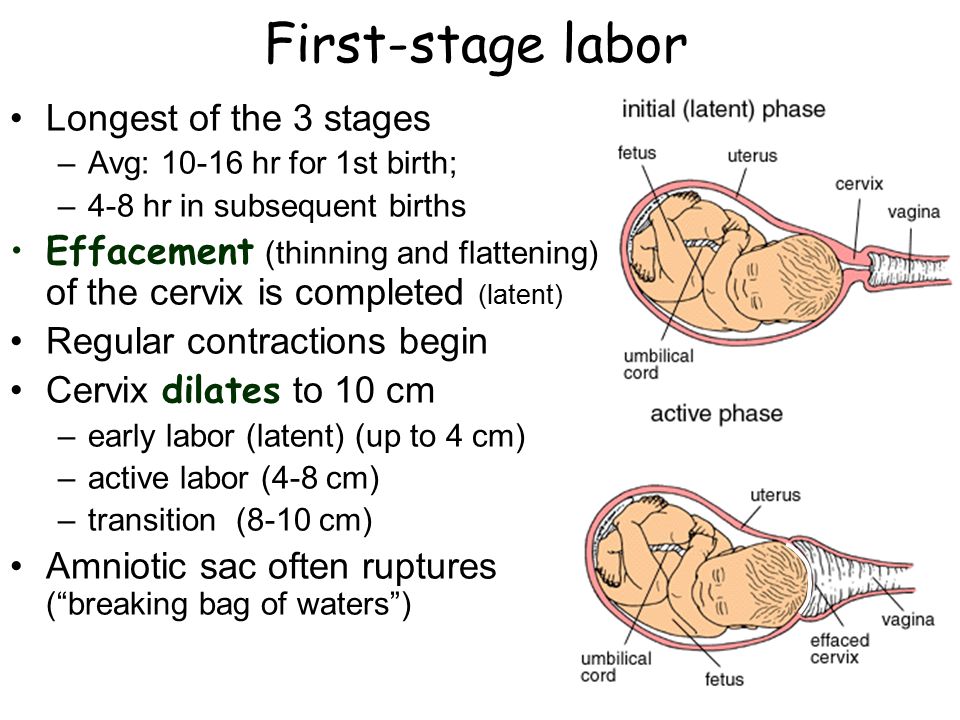 But after all, one of the specialists will be present at the birth with the expectant mother? Good obstetricians and gynecologists are well aware of the high risk of home births, so they do not accept births at home, and a midwife, even with experience, will only cope with the simplest situation. In addition, many so-called spiritual obstetricians, as a rule, do not even have a higher, often secondary medical education, and, of course, they do not bear any legal responsibility for the outcome of childbirth. And it happens that sometimes in home births there is no midwife at all (did not come or the woman was convinced that she was not needed). Therefore, of course, we can agree that the home environment helps a lot, but will it be possible to give birth in it in the event of some non-standard or difficult situation?
Natural childbirth is possible
But how then to ensure naturalness in childbirth and are there such childbirth at all? In fact, today, natural childbirth is widely carried out in most maternity hospitals, and is not only carried out, but also actively promoted .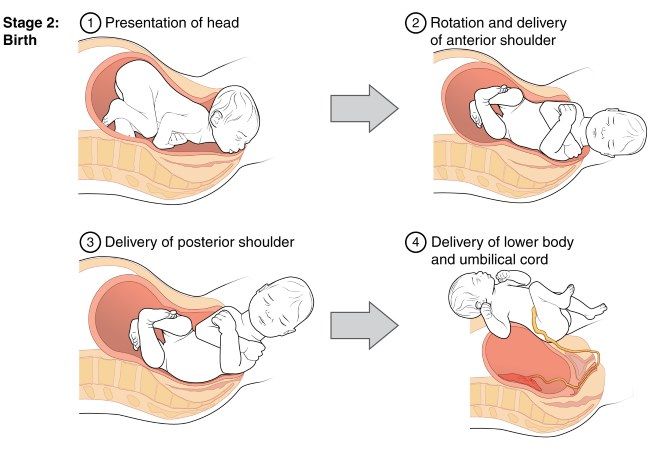 If everything goes well, if the birth proceeds correctly, if the baby's heart beats evenly, and the mother feels good, the doctors of the maternity hospital do not interfere with the birth, but simply observe their course. A woman gives birth on her own, as nature dictates. But what about the notorious home comfort in childbirth? Turns out Today, natural childbirth "at home" is provided by many maternity hospitals :
Almost everywhere now free behavior during childbirth is actively practiced : a woman in labor does not have to lie on the bed all the contractions, but can choose any position.
In many maternity hospitals there are various devices to facilitate contractions : transforming beds, balls, ropes (with their help you can take different positions in contractions), and in some, in addition to the shower, there is even a jacuzzi in which you can spend the first stage of childbirth.
Of course, not all, but already many Russian maternity hospitals have either been renovated or built in accordance with modern ideas about beauty and comfort . Even in free maternity hospitals there are cozy double rooms with a private bathroom, fresh renovation and beautiful linens. What can we say about childbirth under a contract or in a commercial clinic - the conditions there are more than excellent.
According to the order of the Ministry of Health of the Russian Federation, in any maternity hospital where there are separate maternity boxes, a husband, girlfriend, personal midwife or even a psychologist can be present at the birth, and absolutely free of charge . So, the expectant mother will not be left without support.
Today, in all maternity hospitals, babies are immediately applied to the mother's breast; it is also possible for mother and baby to stay together in the postpartum department.
Now you can easily find a maternity hospital where you can live together with your husband after childbirth in a comfortable family room . All this, of course, is not free - but if you really want it, then it is quite feasible.
So do not be afraid of the maternity hospital: it has all the conditions for natural and safe childbirth. And home birth is an unjustified risk and an unknown result.
Have you read at least one story about childbirth at home that ended unsuccessfully? Hardly. And if they read it, it is not enough. And the reason for this, as a rule, is the same: with an unfavorable development of childbirth and problems with the child, a woman is aware of her carelessness and simply keeps silent about it.
"They used to give birth in the field" is one of the popular arguments of supporters of home births. They gave birth, but only the mortality rate in childbirth (both children and mothers) was extremely high.
An individual approach to the expectant mother and her baby, living together, free behavior during childbirth, the opportunity to choose a doctor and midwife, take a husband to give birth - all this is now available in many Russian maternity hospitals
5 signs that you are having a natural birth in the hospital
Freedom of movement: in the maternity box there is a multifunctional bed-transformer, balls, ropes.