How to stop child from loosening car seat
Preventing Little Escape Artists - Car Seats For The Littles
(Last Updated On: March 8, 2021)
But mom! This chest clip is so fun!
At some point or another, every Little seems to test the boundaries when it comes to staying in their car seats.  If you've got a little escape artist on your hands, we've got a few tips and tricks that can help keep them safe and secure while they're on the road.
Check the Harness Fit
Good harness fit
In some cases, a harness that doesn't fit properly can introduce some slack or be quite uncomfortable and inspire them to try and escape.
Here are a few things to check:
Rear facing car seats: Are the harness straps at or below the shoulders?
Forward facing car seats: Are the harness straps at or above the shoulders?
Tension: Are the straps snug enough to pass the pinch test without being overtightened? A harness that's too snug or ill-fitting can inspire the most persistent escape artists to get to work!
Bulky clothing: Was all bulky clothing removed before the child was harnessed in the seat?
Sometimes just a small adjustment to the harness can make a huge difference to the child's comfort and reduce their desire to escape while they're in their car seat.
Access to the Release Button
If the child is escaping by accessing the harness release button to loosen the straps, consider tucking a blanket or thin towel over that release button after the child is buckled into their seat.
If your child rides rear facing in a car seat that has a variety of allowable recline angles, sometimes installing the seat at a greater recline angle (as long as the seat allows it) can place that release button out of reach.
Offer Consequences and Rewards
Sometimes parenting strategies and car seats overlap. Here we offer a few behavior strategies to try with a child who is old enough (usually around 2 years old and older) to understand consequences. These options will not miraculously fix the problem overnight but need to be tried consistently and repetitively.
Trips as a Reward
Fun trip to the park
Plan a special trip somewhere fun with your child — to a special playground, ice cream store, or other fun place — and let them know that they must leave their seat alone for the entire trip.
If they play with their car seat during the trip, turn around and go home. This will likely take a few times for the point to get across; be patient!
Stickers or a Special Toy
We think toy car seats are great incentives!
Some children do better with a reward system: a sticker chart, an M&M, or a fruit snack may be good rewards for leaving the harness alone.
Set a timer (start with a short interval so that you are able to catch the child sitting properly and reinforce that behavior) and every time the child is able to leave their harness/chest clip alone for the entire length of time, they receive their special reward.
Always pair the reward with behavior-specific praise: "I love how you're staying buckled safely."
Repeat the process and the praise often. If this method works for your family, start lengthening the time on the timer until the child can go the entire ride without touching.
It is critical for the driver to keep their eyes on the road, and for any adults or other children to remain properly positioned, so options to consider include having someone sit next to the child handing the rewards, or pulling over to reward the child for a job well done.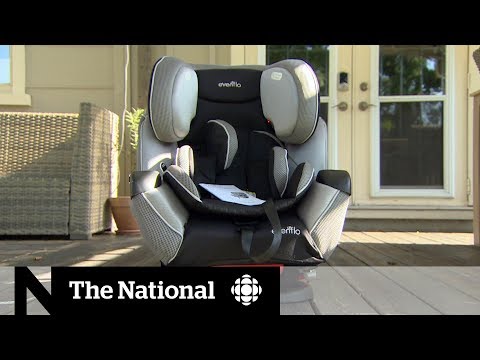 Eventually, you will be able to phase the extra supports out, but giving verbal praise for remaining safely buckled is something that never need completely disappear.
Special Car-Only Toys/Books
Some kiddos just need something to distract them during the drive. A soft busy book or special toys that they only get in the car might be enough to distract them from trying to unbuckle.
Try a few different, novel items and rotate them regularly (don't start with them all at once) so that the kiddos don't get bored and try to unbuckle themselves.
Giving the Child More Responsibility
Captain Safety
This approach tends to work better with the older crowd, but some children like having the responsibility of buckling up on their own or checking that everyone else is safely buckled before the vehicle moves.
If the child knows that everyone's safety is their responsibility, they may rise to the challenge and become a proud CPS advocate. You can even give them a special name ("You're our family safety officer!") and proudly brag to others about their important job so they know it's important too.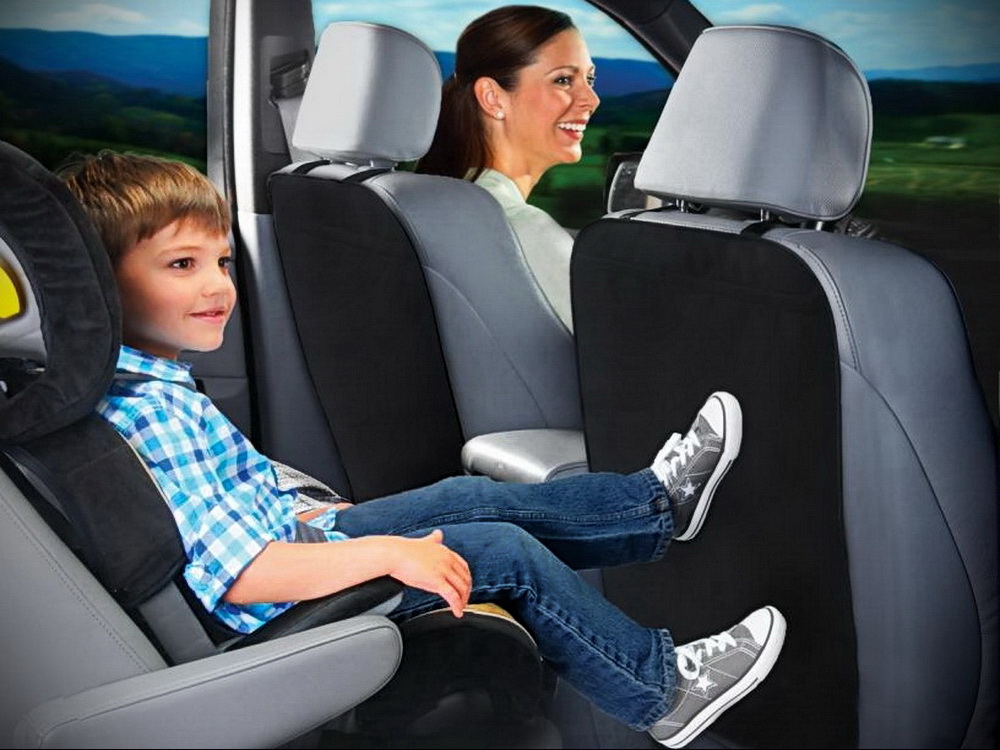 Button up Shirt Trick
We are often asked about this as a solution to children who are regularly escaping their harnessed seat. While it can be a valid solution, we want to caution parents and caregivers that this should only be tried when nothing else has worked, and should only be considered a temporary solution.
Step One: Dress the child in a t-shirt or long sleeved shirt and add an unbuttoned shirt over top.
Step Two: Harness the child properly.  Place the chest clip at the child's armpit level and make sure straps pass the pinch test.
Step Three: Button the shirt over the child and harness.
Note: This will only work with a child who cannot undo buttons. Children who can unbutton a shirt may escape from their car seat before their parents can buckle their seat belts!
Mittens
Mittens can help prevent escape attempts.
Mittens are another suggestion.  Buckle the child into their seat and put the mittens on their hands.
Note: This will only work until the child figures out how to remove the mittens.
Other note:  Do not use this technique in very hot weather!
Try a Different Car Seat
While changing car seats isn't feasible for all caregivers, some models are more difficult for kids to manipulate than others.
We particularly like the chest clip on the Evenflo Titan 65 with Sensor Safe. Not only is the chest clip difficult to move up and down, but the seat comes equipped with an alarm that can notify parents and caregivers when the chest clip is unbuckled. We also are fans of the Maxi-Cosi magnetic chest clip (included on the Magellan Max and some other Maxi-Cosi convertible car seats). Note: this chest clip cannot be used if child/caregiver has an implanted electronic medical device; caregivers must contact Maxi-Cosi for a non-magnetic replacement in those cases.
Graco also will send a more tightly tensioned chest clip for some of their car seats upon request.
Contact a Special Needs Trained Child Passenger Safety Technician
Sometimes when there are special needs to take into consideration, meeting with a Special Needs trained CPST is the best course of action. They can help work with you to determine what is needed to keep your child safe, and keep you sane while driving them.
What About Booster Riders?
We advocate that children be at least 5 years old and mature enough to ride safely in a booster before moving from their harnessed car seats to a booster seat. When a 5 or 6 year old unbuckles or plays with the vehicle seat belt while the vehicle is in motion, they may not be mature enough for the responsibility of a booster seat just yet.
For older children, sobering videos of what happens when a person is not buckled correctly can be enough to help them understand how their behavior affects their safety.
Staying Safe
While there is no one-size-fits-all solution for car seat escape artists, with consistency and patience (and a little ingenuity!) it's possible to safely overcome this challenging phase.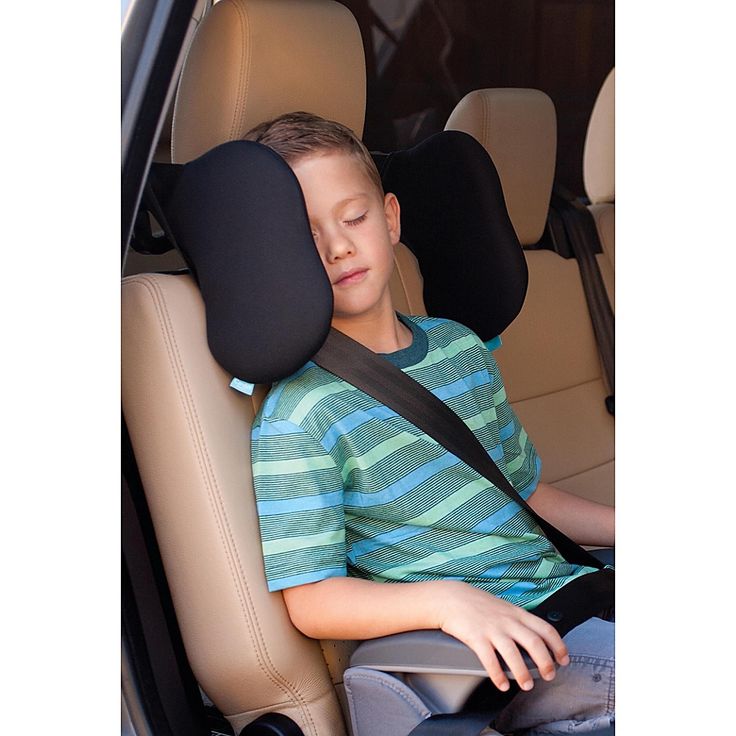 HOW TO STOP A CHILD ESCAPING A CAR SEAT – Precious Cargo
This post discusses the dangers of having your toddler escaping their car seat harness and gives you some tools and tips to ensure you keep your toddler properly and safely strapped in.
A common question I get asked is how to stop a child from wriggling out the harness. 
This places them in an extremely dangerous position if they were to be involved in a crash. Not to mention how distracting and distressing it is to the driver!
So why is Escaping a car seat such a big deal?
If your child's car seat straps are too loose, or off your child's shoulders, they could slip their arms out the harness. This could cause them great danger in a crash. They could be thrown forward and hit into the front seat, called submarining, or they could be ejected from their car seat. 
This shocking video demonstrates what happens in a crash when the harness is not over the shoulders as they should be:
Video credit from 5 Point Plus
tips and tricks to stop your Toddler escaping their Car Seat
1. Check the harness height at the shoulders
Your car seat manual will show you how to adjust the harness height. It is useful to check the harness height every time your child outgrows their clothes or shoes. Chances are that the car seat needs adjusting then too!
For rear facing car seats , the harness straps should come from at or just below shoulder level (within an inch). Putting the harnesses too high for a rear-facing car seat causes the child's body to slide upwards against the car seat in a crash. Straps that are too low allows the straps to slide off the shoulders easily.

.

For forward-facing car seats , the harness straps should come from at or above shoulder level (within an inch). Crash forces will cause a forward facing child's body to be thrown forward.
Straps that are too high or too low allows extra wriggle room to escape.

Correctly positioned straps most effectively decrease the amount of distance the child will travel when propelled forward and reduce the forces on the child's spine and shoulders.
2. Tighten the harness every time you put your child in the car seat
It is very important to pull the slack out of the harness from the hip area before pulling the tail to tighten it at the shoulders. Too much slack at the hips can allow children enough room to get their arms out. 
The straps should be tight enough so that you cannot pinch the webbing. We call this the "pinch test".
Watch our short video for a demonstration:
3.  Anti-escape device
If the tips above are still not deterring your little escape artist, you may need to invest in an anti-escape device.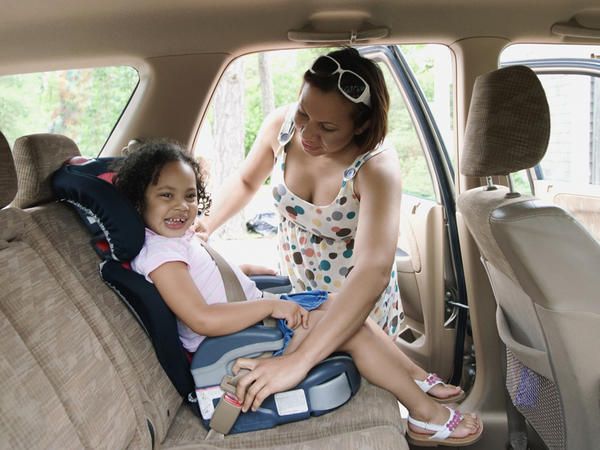 There are ONLY 3 such devices that have been crash tested and are recommended by car seat technicians; the Besafe Belt Collector, the Besafe Belt Guard and the Cybex Sensorsafe.

None are universally approved. Aftermarket products that are not approved by your manufactured are not recommended. However, if your child continues to escape the harness despite it being at the correct height and tightened properly, the Belt Collector, Belt Guard or Sensorsafe may be a safer alternative to an unrestrained child.

It is not safe or recommended to use any other gadgets or devices. Other items used to keep your child harnessed, although widely available, are not crash tested and could cause more harm than good in a crash.

The Besafe belt collector is a  plastic clip that slides onto the harness, it is legal and crash tested. It is officially only approved for use on BeSafe car seats, but does fit other car seats. .
It is NOT the same as a chest clip, which is illegal and dangerous on European car seats.
It is officially only approved for use on BeSafe car seats. 
The Belt Collector is designed to break when exposed to certain forces.
2. BeSafe belt GUARD
The Besafe Belt Guard holds the shoulder belts safely together, preventing children from wriggling their way out of their harness.
The BeSafe Belt Guard is crash-tested at a renowned test institute and complies with the strict requirements of UN R129. By being installed permanently onto the shoulder pads, the Belt Guard makes buckling the child up easy and uncomplicated and can be used with all BeSafe toddler seats.
The patented design of this solution allows for closing and opening the Belt Guard in just one action, thereby enabling taking the child out of the seat quickly in any situation.
Through this, the BeSafe Belt Guard offers parents a functional and proven solution for making sure that their little escape artist stays safely in the child car seat's harness at any time.
*The Belt Guard is ONLY compatible with Besafe toddler car seats and does not fit other brands.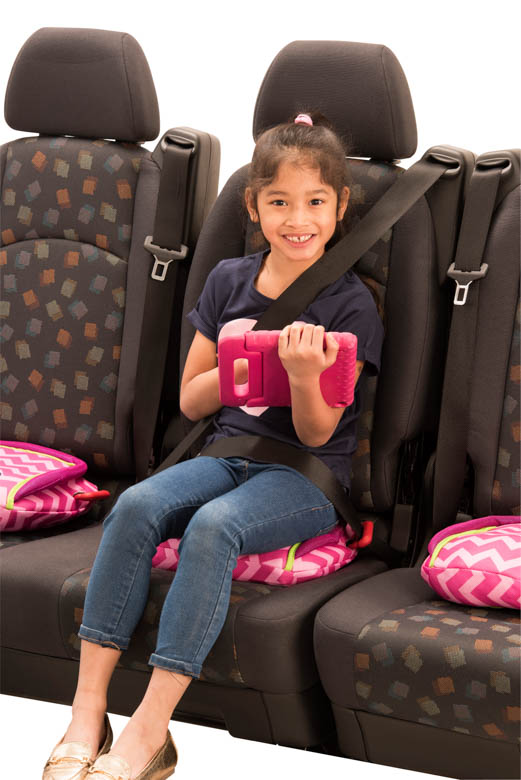 Technical information:
Approved within UN R129
Does not have to be adjusted in height as the child grows
Easy to open and close when the belts are loose
Compatible with BeSafe toddler seats only
Crash-tested
3. CYBEX SENSORSAFE
Cybex Sensorsafe fuses smart technology and smart design with the introduction of SensorSafe: a unique child monitoring system that ensures the safety and health of your child. The SensorSafe clip attaches to the harness system, keeping you informed of the safety and health of your seated child at all times. 
SensorSafe provides essential alerts to help prevent critical situations: 
1. When your child unbuckles the clip, 
2. When the ambient temperature of your child is too hot or too cold, 
3. If your little one is left unattended in the car, 
4. And if your child has been seated for too long. 
All alerts are received via Bluetooth on your smartphone through a user friendly app that also provides guidance on installation, how-to videos, FAQs and more.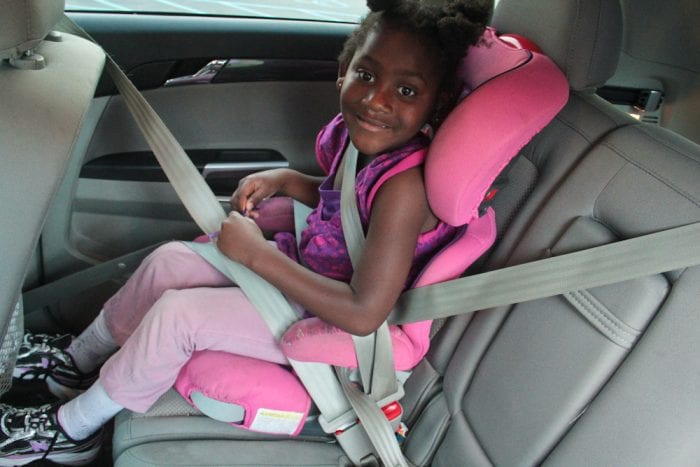 Compatible with all Cybex infant and toddler car seats. Vehicle must have an OBD (On Board Diagnostics) port in order to work.
Conclusion
Using the above tricks and/or accessories should keep your child safe in their car seat. If you are still having difficulty keeping your child restrained in their car seat, please post on Car Seat Support South Africa or contact [email protected] for further advice.

---
Share this post
---
0 comment
Tags: Stop your toddler escaping their car seat
---
← Older Post Newer Post →
---
The child does not want to sit in the car seat: what to do
What to do if the child does not want to sit in the car seat? Tears, screams, hysteria - this is a real test of strength for parents.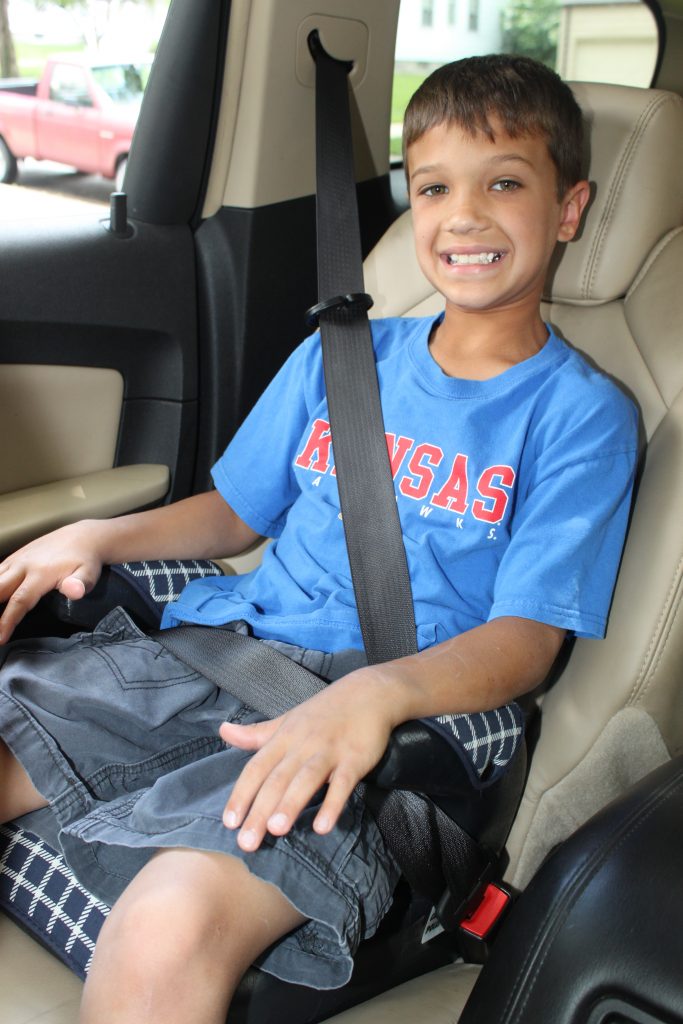 When driving with a screaming child in a car is absolutely not an option, you will have to "make friends" with a baby with a child car seat.
Baby, child car seat, car ride and no tears or tantrums. There are parents for whom this task was solved simply. But many are faced with the problem that their beloved child begins to act up and even throw a tantrum. How to be in such a situation? Refuse the car seat or insist on your own? Understand the reason why the baby is naughty while traveling in a car, and eliminate it? Find a way to entertain the baby? Let's sort it out in order.
First, it happens. Children can be capricious for a variety of reasons: from unwillingness to sit in one place for a long time to the banal, which is uncomfortable for the baby. This is an adult who can say or correct the situation, and the only way for a child to communicate is crying.
When a baby starts acting up, crying and asking to be held, it is difficult for parents to keep calm.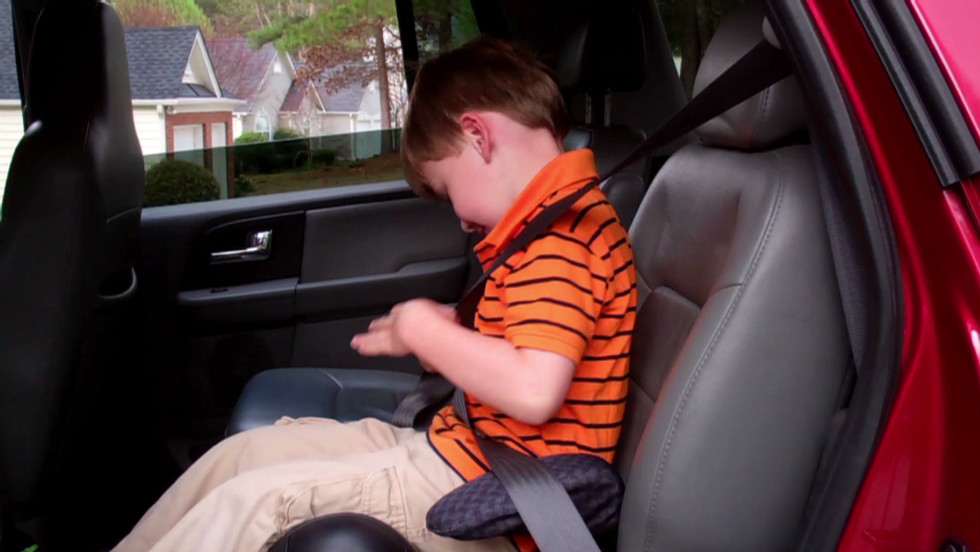 And at this moment, another level of danger arises: parents begin to be distracted, nervous, make mistakes, which increases the risk of an accident.
Therefore, if this is the first time you are faced with the question of how to teach your baby to a car seat, then remember:
A child cannot ride in a car without a child car seat. Dot.
The sooner you start to carry the baby in a car seat, the faster the child will get used to it and the less likely it is to have tantrums.
Select and install the correct child car seat in the car.
Think about baby's comfort: what accessories, toys, food, drinks to take on a trip and how to entertain your child.
There can be no compromise or alternative. In no case should parents make concessions to the child, on the contrary, your task is to make it clear to the baby that he has no other options than to ride in a chair. Be patient and do not give up, because children understand and manipulate this well.
What excuses should parents forget about? "We will drive slowly and carefully", "I'm only going to the store and back", "it's uncomfortable for the child", "I'll hold it in my arms" - these are not options for solving the problem.
The only way to make your trip or journey safe for your child is to buy a child car seat. Without options and conditions. It is strictly not recommended to take the baby out of the seat during the trip.
How dangerous it is and how the parents are at risk is clearly demonstrated by crash tests.
Babies who ride in a car seat from birth are less capricious and calmly endure such trips. Children from the age of one are very nervous and can throw a real tantrum when they first go on a trip in a car seat.
What psychologists say
For a child, trains in a car are discomfort.
The baby is limited in movement, the body has to adapt to the temperature and lighting of the cabin, and this is difficult for him. Hence crying, the most accessible way for a child to "tell" adults about physical or mental discomfort.
Parents' task: to explain to the child in a calm and confident voice that the trip is interesting, you will make stops. If the child cries a lot and is naughty, then stop, get out of the car and calm the baby. You can walk a little, and then fasten it back into the seat - and keep moving.
There are many variants of such behavior, but there are two main reasons: the child is uncomfortable or bored . One does not exclude the other, so parents have to solve a difficult task. But the solution found will please and trips with a screaming child will remain in the past.
Making your child's journey comfortable
Did you know that child car seats vary in terms of comfort? It only at first glance seems that the materials and design are similar, but in reality it turns out that this is not the case.
The child car seat must be appropriate for the age and build of the child. If the baby is cramped, the belts are crushing or it is uncomfortable to sit with the back tilt set, then, of course, he will begin to act up.
Make sure your child is comfortable in the car seat. Watch our video for helpful tips on choosing a car seat for your child.
How to choose a child car seat
If you plan to go on long trips with your child often, it is better to choose a car seat with the ability to tilt the back. It will be more comfortable for the baby to sleep in it, while the car seat will remain a safe device for him, because the manufacturer has thought through and provided for everything.
Have you bought a new child car seat? Let your baby get used to it: put it in the room and let it explore the purchase.
Tell your child that he now has his own cozy (beautiful, comfortable, new) car seat. If the baby himself wants to sit in it, then consider that you managed to "make friends" with the child with a child car seat.
We are sure that we chose the right car seat for the baby and the little passenger even liked the purchase - let's look further. Surrounding space or how comfortable is the child in the car?
Is it hot or cold for the child, how does the place where the car seat is installed affect him, does the sun shine in his eyes, can the child reach for toys, bottles, pacifiers by himself? And these are not trifles, but the real reasons why the child begins to cry.
The issue of hot/cold is solved not only with the help of options in the car itself, which help to regulate the temperature in the cabin. In winter, do not wrap the child in a car seat: warm up the air, take off outerwear and shoes, and if the baby falls asleep, it is better to put on a cotton blanket.
Of course, the child will cry if he is hot.
In summer, protect your baby from sunstroke. To do this, you can purchase a sunshade for the side window or put a sun visor on the infant car seat. For example, side window blind Hauck Cloud Me 2 or large rear window blind Hauck Cloud Me will protect your baby from bright sunlight.
Some manufacturers such as Britax-Romer and Recaro also offer summer covers and visors for child car seats. Ask what accessories for child car seats are and perhaps among them there is a simple solution for you. Like this handy sun cover for car seat Hauck Cool Me.
It will not allow the surface of the child car seat to overheat, which means that the baby will not be hot in it. It will also protect the car seat from dust and fading, which is just perfect in situations where the car seat is constantly in the cabin.
Child car seat installation location. The safest space is in the back seat of the car.
But what if you have to drive alone with a baby? Strap the baby in the back and get nervous, constantly looking back?
If your car seat can be placed in the front seat (it literally has this option), then place the baby nearby. But is mandatory (!) :
disable the passenger airbag,
move the car's front seat as far back as possible,
correctly install the child car seat so that the child's back is in the direction of travel.
And you will have happiness instead of tears.
At arm's length: can the baby reach the toy, pacifier or bottle by itself? Tears cannot be avoided if the baby has dropped his favorite toy, lost his pacifier, and is thirsty. There are two options: either you stop every time, or organize the space.
To do this, you can buy a hanging toy for a car seat, and attach a large soft toy next to it so that the baby travels with his friend. Also useful accessories will be an organizer, a game table and an additional rear-view mirror.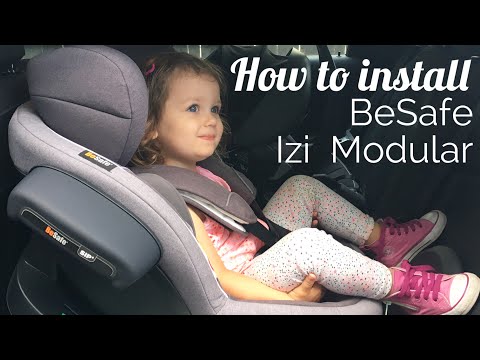 The organizer holds: wet wipes, bib or pack of Tommee Tippee disposable bibs, spare pacifier with clip, small toys.
How to keep your little one entertained while traveling
Your child should associate being in a car seat with something enjoyable. But how to do that? There are options, and believe me, there are more than two of them.
Gadgets. Fix the device and turn on the child's favorite cartoon, fairy tale, music.
Toys. Rattles, soft toys, picture book, baby steering wheel, finger play set, interactive toys, etc. (preferably without component parts that will fall to the floor).
Games. Communicate with the child, show interesting objects outside the window, comment on what is happening, read a fairy tale, play an analogue of the game "cities", replacing them with animals.
Creativity. Children love to draw so use it. Take pencils, felt-tip pens, an album, coloring books with you on a trip.
You can give your child a task: draw what he likes or remembers most of all during the trip.
Promotion. Praise the child if the child behaved well on the trip. As an encouragement, you can even come up with a prize, the baby will definitely like it. What it will be is up to you.
Sleep. It's all yours, but seriously, try to plan your trip according to your child's usual sleep time.
Stops. Be sure to include them in your travel schedule so that your child can get some fresh air. Be active for 10-15 minutes before continuing your trip. You need to stop at least every 2 hours.
Child crying in the car: parents' experience
In their feedback, parents share their experience of how they managed to cope with the child's tantrums during trips. And, although every situation is different, there are some useful ideas for making friends with a child car seat. What helped them?
Svetlana, son 1 year 8 months: "We bought our first car seat at 2 months.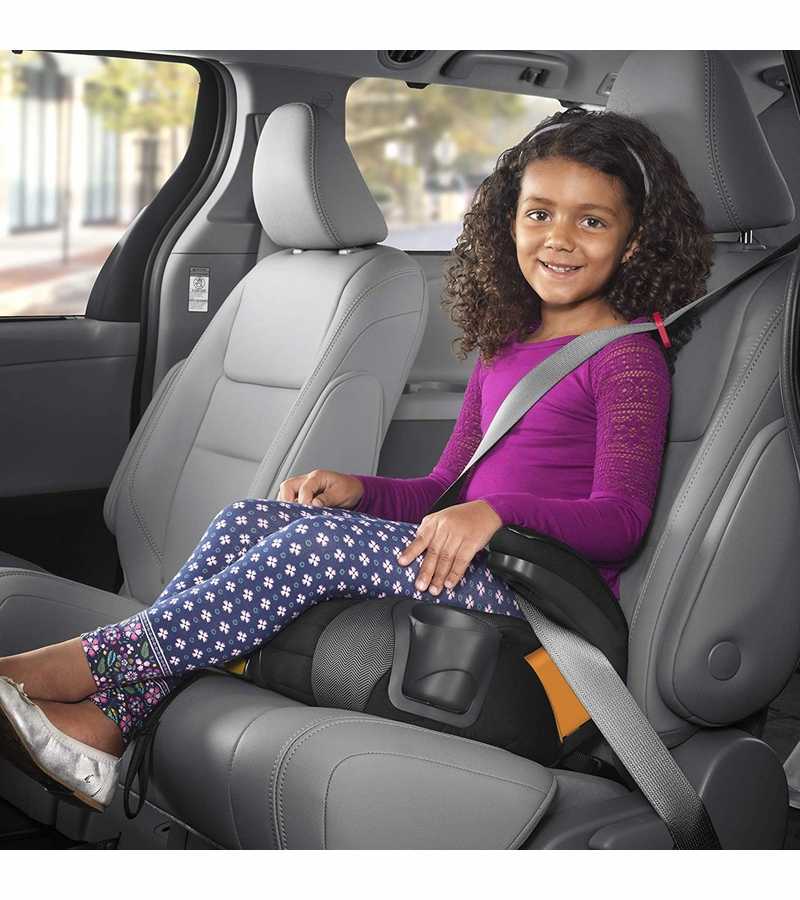 At first, the son whimpered, but quickly fell asleep and was fine. Recently changed the car seat, a couple of times there were tantrums. I bought an additional safety mirror, attached to the headrest so that he could see me. More than once rescued a flashlight, he likes to click. Of the toys, our favorites are the singing microphone and the learning laptop. We go often, rarely naughty.
Marina, son 3.5 years old: "We were given a car seat, and this is the second useful thing after a car seat. we travel from birth and often, we used to take a bunch of musical toys with us, there was a steering wheel, and now we have a table for all sorts of entertainment. On the road, the most convenient thing.
Polina, daughter 2 years 3 months: "We always take water and compote with us, something to chew on. Without it in any way, it is already checked up. I try to leave by the time of sleep, in case of hysteria, a tablet with cartoons.
Dasha, son 1 year 10 months old: "We had a car seat, we didn't use it often, so there were no tears.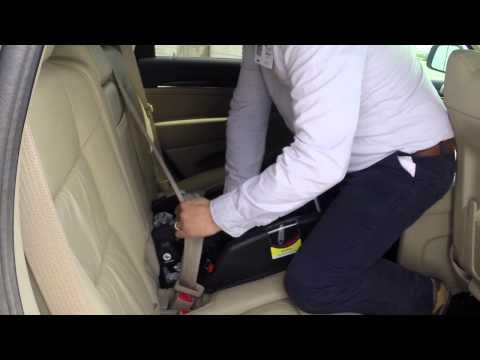 And as we switched to a large car seat, then on the very first trip I yelled without ceasing. I thought that it was pure manipulation, I tried different things, but it turned out that he did not like the semi-lying position! And all of a sudden everything was fine."
Xenia, daughter 4 years old: "We had a nightmare period. Constant op, I'm hungry, I'm thirsty. She threw toys on the floor, was capricious without end. On one of the trips, patience snapped, I asked my husband to stop the car and I moved to the front seat. Daughter was surprised and calmly began to look out the window. The tantrums have stopped."
What helped you cope with an unpleasant situation? Share your experience in the comments.
See you soon in the Karapuzov blog!
How to save a child in a car?
The choice of child car seats today is quite large. You can buy it in a store, order it online, or even buy it at a flea market. The main criterion that any car seat must meet is safety.
But how not to get lost in such a huge selection?
The essence of this article is to understand which car seat is right for your baby and can protect him as much as possible in unforeseen situations on the roads. Over the past year, according to the traffic police department of the Ministry of Internal Affairs for Dagestan, 228 accidents were committed with the participation of children under the age of 16, in which 30 children died and 266 were injured. Of these, child passengers: 18 dead and 161 children injured.
Statistically, in an accident at a speed of 50 km/h, a restraint system reduces the risk of injury to the baby by half. Choosing a quality car seat can greatly increase the chances of saving a child's life in an accident.
Age groups
Ruslan Ibragimov, the owner of a children's seat store, gave a brief digression on the issue of choosing a car seat:
"Children's car seats are divided into several types. Zero group - in such chairs, the child is in a reclining position, and a special tab is provided for newborns (this position is due to the need to unload the fragile neck and spine).
The car seat itself is installed in the direction of travel, and the child is facing against the direction of travel (this avoids the dangerous "nod" of the head during sudden braking) and is fastened with five-point belts. The chair itself is fixed either with a regular seat belt or with the help of a special base-base (it is attached through Isofix). Thanks to such a base, it is much more convenient to "work" with the chair - you can easily remove it and carry the child.
The first group is for children who already sit confidently (9-18 kg aged 1-4 years). In such chairs, children, as a rule, are already sitting facing in the direction of travel. The child is fixed either with five-point harnesses or with a holding table. And the chair itself is fixed either with a regular car belt or with some additional clamps.
Second and third groups - can be used for children weighing from 15 to 36 kg (there is also group II for children 3-7 years old, but there are very few such chairs - manufacturers focus on the more versatile and practical group II-III).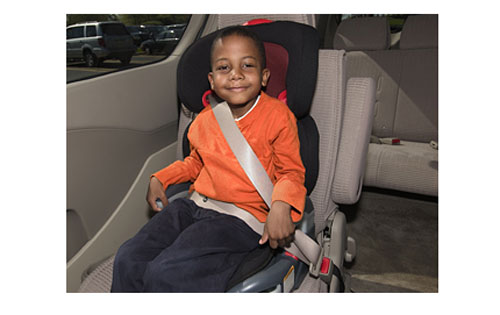 In this case, the child is already fastened with a standard three-point belt, which is passed through special guides.
The third group is for children weighing 22-36 kg. They are the so-called "booster" - a seat without a back. As a rule, they are used when the child is already quite tall. The big advantage of boosters is their low price. However, most experts are inclined to believe that the use of boosters is undesirable - they do not have side protection. Special seats of group II-III are in any case more preferable. And you need to remember this when choosing a car seat.
— Which car seat brands are most preferred in terms of quality-price ratio?
- Cybex, Recaro, Romer.
— Is there a difference in quality between expensive and cheap chairs, or is the buyer overpaying for the "brand"?
— Yes, there is a difference, and a significant one. Firstly, the safety characteristics, of course, are higher for the listed companies. Secondly, expensive and cheap chairs will differ in the quality of upholstery.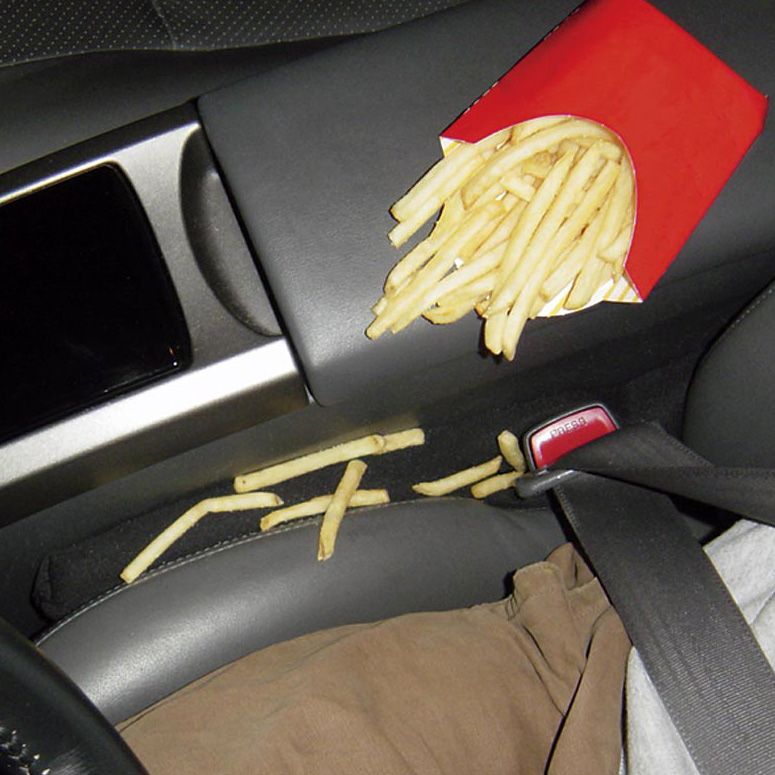 For children, this is an important factor, especially if the child car seat has to be used frequently and over long distances. Seats that are more expensive undergo special crash tests (car test for passenger safety - "ND"), which make sure that they have a high level of safety."
Mounting types
Standard straps or ISOFIX
ISOFIX is a specially designed rigid mounting system. Such a connection is, in fact, a pair of brackets (located at the bottom of the car seat) that are inserted into the anchor brackets of the car body. Numerous crash tests have shown that ISOFIX-equipped child restraints are safer than seat belts. Quite often, child restraints for the smallest travelers are additionally equipped with other attachment points.
Versions with anchor straps
These chairs have additional fixing points with a special strap with a carabiner. The belt buckle is located either behind the seat headrest or on the boot floor.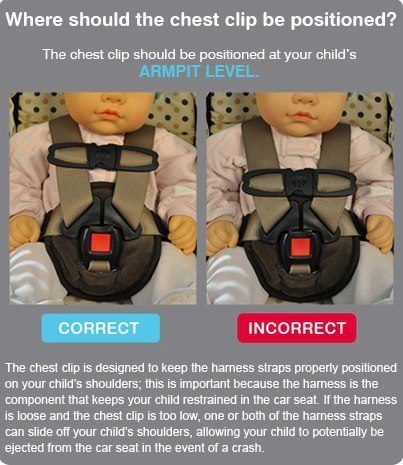 LATCH mounting method
Cars from the USA are often equipped with the LATCH system. In this case, the car seat is attached to the car body not with brackets, but with special straps with locks or hooks.
Seat belts
A small child must be fastened not with a standard seat belt, but with the fasteners of the car seat itself. They are different: one-, three- or five-point, as well as fastening can be done using a safety table. Of course, it is better to choose models equipped with a belt with 5 points of attachment to the chair, since in an emergency the load will be distributed throughout the child's body, which guarantees a lesser likelihood of injury to the child. Before purchasing, you should make sure that all the locks work and open comfortably. In the event of an accident, there are situations when it is necessary to instantly release the baby from the "captivity" of the belts. At the same time, you should make sure that the child cannot unfasten them on his own.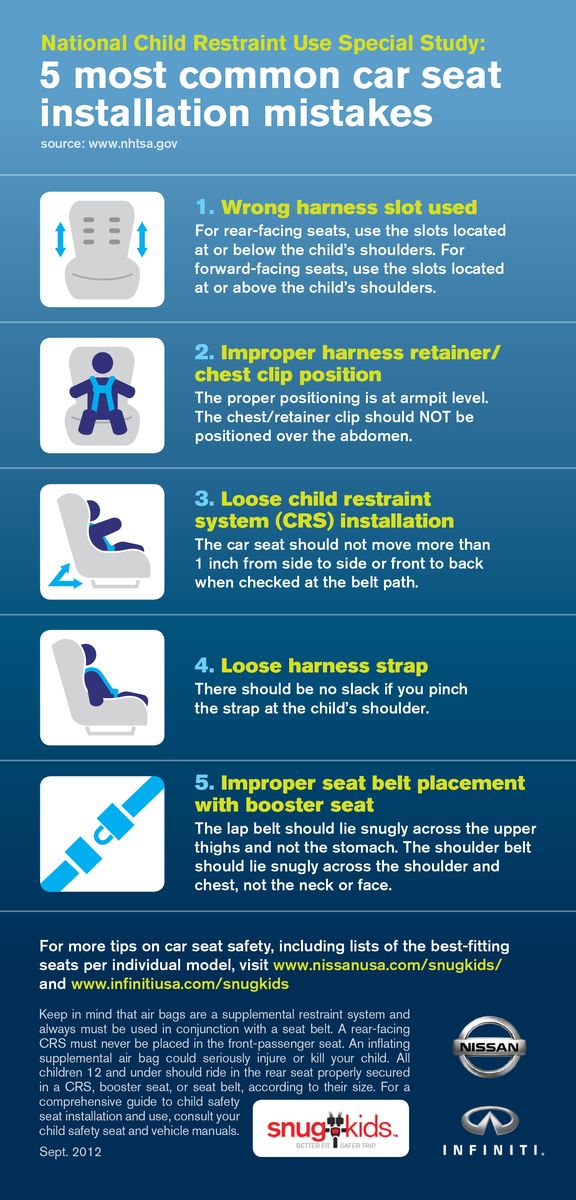 What should be the product frame
The child car seat has either a plastic or aluminum frame. The second option is more durable and, therefore, safer, but it also costs significantly more. True, modern industry allows the production of such high-quality plastic that products made from it are not much inferior to metal counterparts. Numerous crash tests testify to this.
Another child restraint option is a frameless car seat. Such a seat cover is compact and cheap, but in the event of an emergency it practically does not protect the child from injury. Often, such frameless devices can be found in the salons of taxi cars. They serve more as a distraction for the traffic police inspectors than for the safety of the child sitting in it.
A chair with a frame (whether plastic or aluminum) is much safer for the child: it has a support for the spinal column, takes on the main burden in case of an accident or sudden braking of the car.
Backrest and headrest
Another important parameter is the anatomy of the backrest.
This means that this part of the chair must completely repeat all the bends and bulges of the child's spinal column. This criterion is especially important if the child will spend a lot of time in the car. For the smallest passengers in need of constant rest, it is important that the device is equipped with a tilt regulator that allows you to turn the car seat into a bed. Since the baby must be protected from the dangers that threaten from all sides, special attention should be paid to safety in side impacts. That is why you should purchase models equipped with a comfortable large headrest and deep side elements.
Cover
This indicator does not affect the safety of transportation, but it is important for the passenger himself, since the slightest inconvenience makes the child worry about the uncomfortable lining or the quality of the material itself. It is important to make sure that the cover is made of quality material that repels dirt and can be removed for cleaning (washing).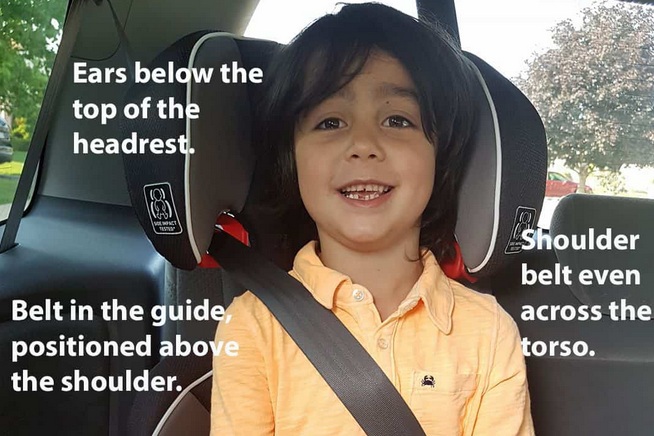 Typically, the chair cover is made of synthetic fabrics with elements of natural fibers. If desired, you can purchase covers made of cotton fabric, muslin covers for car seats are especially convenient.
Safety standard and label
The safest are internationally certified car seats with a special label, such as ECE R44/04.
This mark indicates that such restraints have successfully passed crash tests and meet the strict requirements of the Common European Standard, fourth edition. Therefore, a certified car seat must carry the ECE R44/04 conformity mark.
For a quality product, the year of manufacture must be marked on the plastic case itself. This marking can be printed or stamped.
The safety of a car seat can also be judged by the results of official crash tests. To this end, in laboratory conditions, experts simulate an accident and analyze the harm caused to the driver and car passengers. They are imitated by mannequins with sensors and transducers.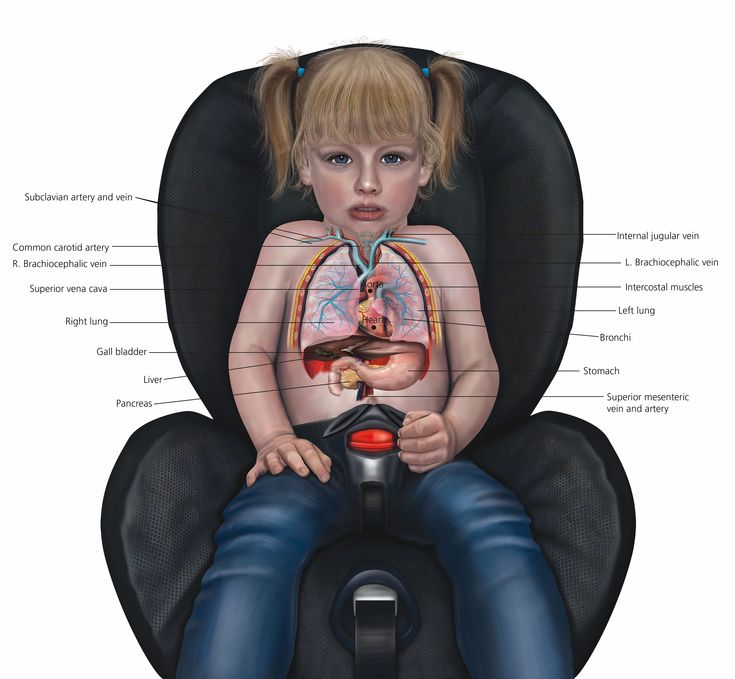 In the countries of Western Europe and the USA, several independent organizations, such as car clubs, research institutes and magazines, are currently engaged in checking the safety of child car seats. In Russia, child restraints are tested by the popular publication for motorists Autoreview. The German ADAC club, which has developed its own extremely strict methodology for checking the safety of car seats for children, enjoys the greatest confidence among consumers from Europe.
Restraints are judged by experts on the following important parameters: protection - how well the restraint protects the child from injury in an accident; reliability - how securely the car seat holds the small passenger and is attached to the car body; comfort - how comfortable the child feels while in the restraint; maintenance - how convenient it is to use and maintain this device; environmental friendliness - the study of the chemical composition of the fabric and body of the product. Based on the results of the test, experts draw up plates in which the most reliable models are marked with 2 pluses, and the most unreliable with a minus.