Always crying baby
Crying Baby - Before 3 Months Old
Is this your child's symptom?
A baby less than 3 months old is crying and you don't know why
Crying is the only symptom
The type of frequent crying called colic is included
For crying with an illness or other symptom, go to that care guide
Causes of Unexplained Crying
Hungry Baby. The most common reason babies cry is because they are hungry. They stop crying at the onset of feeding. By the end of the feeding, they are happy.
Sleepy Baby. The second reason babies cry is they need sleep. They need their parent to put them in a comfortable position. It may be swaddled and on their back. Then they fuss a little and fall asleep.
Fed Too Much. Some babies cry because of a bloated stomach from overfeeding. Unlike gas, too much milk can cause discomfort that lasts a short time.
Caffeine. Caffeine is a stimulant that can cause increased crying and trouble falling asleep. Breastfeeding mothers need to limit their caffeine intake.
Clothing. Being too hot or too cold can make a baby cry. So can clothing that is too tight.
Dirty Diaper. Stool is very irritating to the skin. If not cleaned off, it can cause pain and burning.
Colic. Colic is the main cause of recurrent crying during the early months. All babies have some normal fussy crying every day. When this occurs over 3 hours per day, it's called colic. When they are not crying, they are happy.
Pain (Serious). Painful causes include an earache, mouth ulcers, or a raw diaper rash. An ulcer on tip of penis may also cause pain and crying. These babies cry a lot and are not happy when they are not crying. They need to see a doctor to make a diagnosis. Fever in this age group is serious until proven otherwise. Shaken baby syndrome is a concern.
Myths About Causes of Crying
Not Due to Gas. Gas passing through normal intestines does not cause pain or crying. All crying babies pass lots of gas. Their stomachs also make lots of gassy noises. The gas comes from swallowed air. The gas is normal. It does not become trapped nor cause any pains. That's why burping a baby doesn't help the crying. Blaming gas is a myth.
Not Due to Spitting Up. Spitting up occurs in half of babies and is normal. It does not cause crying or colic. Heartburn meds do not help crying babies. They also have side effects.
Definition of Colic
A lot of crying once or twice per day
Usually consolable when held and comforted
Acts normal (happy, contented) between bouts of crying
The baby is getting enough to eat and is not hungry
The baby is not sick
Onset most often before 2 weeks of age
Usually goes away by 3 months of age (sometimes up to 4 months)
When to Call for Crying Baby - Before 3 Months Old
Call 911 Now
Not moving or very weak
You think your child has a life-threatening emergency
Call Doctor or Seek Care Now
Age less than 1 month old and looks or acts abnormal in any way
Fever in baby less than 12 weeks old. Caution: do NOT give your baby any fever medicine before being seen.
Bulging or swollen soft spot
Swollen scrotum or groin
Vomiting
Cries when you touch, move or hold your baby
Could be an injury
Nonstop crying lasts more than 2 hours. Your baby can't be consoled using this Care Advice.
Will not drink or drinks very little for more than 8 hours
You are afraid someone might hurt or shake your baby
High-risk child (such as with heart or brain disease)
Your child looks or acts very sick
You think your child needs to be seen, and the problem is urgent
Contact Doctor Within 24 Hours
Not gaining weight or seems hungry
New crying, but your baby can be consoled. Your baby will stop crying, but cause of crying not clear.
You are worn out from all the crying
You think your child needs to be seen, but the problem is not urgent
Contact Doctor During Office Hours
Your baby has never been checked for excessive crying
Crying started after 1 month of age
Crying occurs 3 or more times per day
You have other questions or concerns
Self Care at Home
Normal crying in all babies
Colic (Excessive crying in a well baby who can be consoled)
Seattle Children's Urgent Care Locations
If your child's illness or injury is life-threatening, call 911.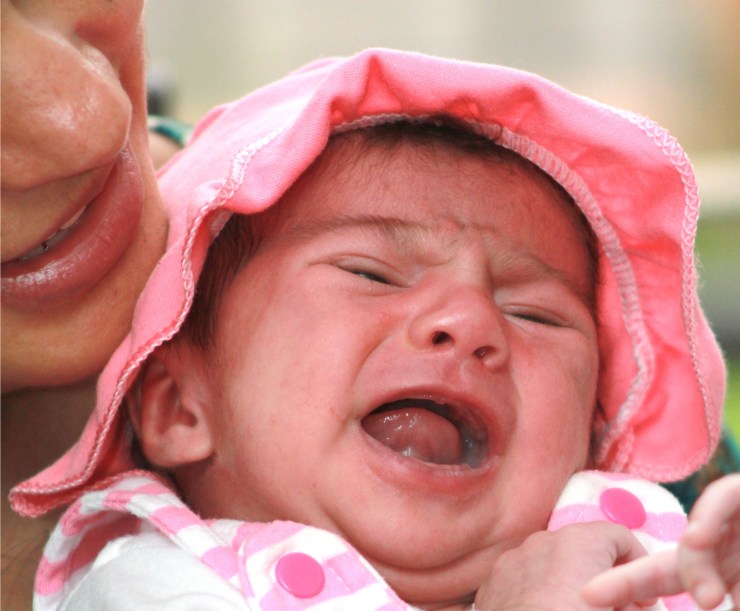 Bellevue
Everett
Federal Way
Seattle
Care Advice for Normal Crying or Colic
What You Should Know About Crying:

Normal Crying: all babies cry when they are hungry. Also, the normal baby has 1 to 2 hours of unexplained crying each day. It is scattered throughout the day. As long as they are happy and content when they are not crying, this is normal.
Colic: some babies are very hard to comfort. Some babies also cry a lot (over 3 hours per day). If growing normally and have a normal medical exam, the crying is called colic. Remind yourself that colic is due to your baby's temperament. It has nothing to do with your parenting or any medical disease.
Here is some care advice that should help both types of crying.

Feedings:

For formula-fed babies, feed if more than 2 hours since the last feeding. For breast-fed babies, feed if more than 1½ hours since the last feeding.
Be careful not to feed your baby every time she cries. Some babies cry because of a bloated stomach from overfeeding. Let your baby decide when she's had enough milk. (For example, she turns her head away.) Don't encourage your baby to finish what's in the bottle.
Caffeine. If breastfeeding, decrease your caffeine intake. Limit your coffee, tea and energy drinks to 2 servings per day. That's 2 cups or 16 ounces (480 mL).


Hold and Comfort for Crying:

Hold and try to calm your baby whenever he cries without a reason. Hold your baby flat to help them relax and go to sleep.
Rock your child in a rocking chair, in a cradle or while standing. Many babies calm best with rapid tiny movements like vibrations.
Place in a swing or vibrating chair.
Take for a stroller ride, outdoors or indoors.
Do anything else you think may be comforting. Examples are using a pacifier, massage, or warm bath.

Swaddle your Baby in a Blanket for Crying:

Swaddling is the most helpful technique for calming crying babies. It also keeps your baby from waking up with a startle reflex.
Use a big square blanket and the "burrito-wrap" technique:
Step 1: have the arms inside and straight at the sides.
Step 2: pull the left side of the blanket over the upper body and tuck.
Step 3: fold the bottom up with the knees a little flexed. Safe swaddling keeps the legs in a straddle position.
Step 4: pull the right side over the upper body and tuck.
Caution: don't cover your baby's head or overheat your baby.
Caution: stop swaddling when your baby shows signs of rolling over. Age limit: 2 months. The startle reflex will most often be gone by this age. At 2 months, transfer to a sleep sack with the arms out.
Read the book (or view the DVD),"The Happiest Baby on the Block". Both products are authored by Dr. Harvey Karp. It is a good resource on how to calm fussy babies.

White Noise for Crying:

Swaddling works even better when paired with a low-pitched white noise. Examples are a CD, vacuum cleaner, fan or other constant sound.
Caution: avoid making white noise too loud. Reason: risk of hearing damage.
Keep the white noise on any time your baby is crying.
When your baby is awake and not crying, keep your baby unwrapped. Turn off the white noise. Reason: so she can get used to the normal sounds of your home. For details, view Dr. Karp's DVD.

Falling Asleep on their Own:

Often babies cry because they need to sleep. If over 2 hours have passed since the last nap, this probably is the reason.
You have tried different ways to comfort your baby. You fed him recently. Nothing you do seems to help your baby relax. So, now, it's time to get out of the way.
Swaddle your baby. Place him on his back in his crib. Turn on some white noise or soothing music. Then, leave the room.
Let your baby fuss until he falls asleep.
For some overtired babies, this is the only answer.
Try to prevent an overtired baby. If your baby has been awake for 2 hours they often need sleep. Help them fall asleep before they become fussy.

Encourage Nighttime Sleep (Rather Than Daytime Sleep):

Try to keep your child from sleeping too much during the daytime.
If your baby has napped 2 hours or longer, gently wake him up. Play with or feed your baby, depending on his needs. This will lessen the amount of time your baby is awake at night.

Warning: Never Shake a Baby

It can cause bleeding on the brain. Severe brain damage can happen in a few seconds.
Never leave your baby with someone who is immature or has a bad temper.
If you are frustrated, put your baby down in a safe place.
Call or ask a friend or relative for help.
Take a break until you calm down.

What to Expect:

The right technique should start to reduce the crying. You may have to try several things before finding the best method.
The crying should start to decrease to about 1 hour per day.
Colic peaks at 4 to 6 weeks. Colic gets better after 2 months of age. Most often, it is gone by 3 months.

Call Your Doctor If:

Your baby starts to look or act abnormal
Cries nonstop for more than 2 hours
Your child can't be consoled using this advice
You think your child needs to be seen
Your child becomes worse
And remember, contact your doctor if your child develops any of the 'Call Your Doctor' symptoms.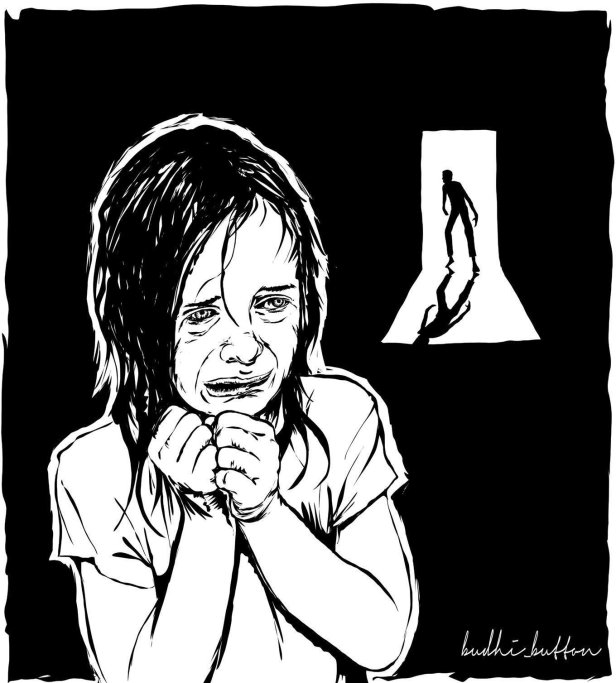 Disclaimer: this health information is for educational purposes only. You, the reader, assume full responsibility for how you choose to use it.
Last Reviewed: 10/20/2022
Last Revised: 01/13/2022
Copyright 2000-2022. Schmitt Pediatric Guidelines LLC.
What to Do When Babies Cry (for Parents)
Why Do Babies Cry?
All newborns cry and get fussy sometimes. It's normal for a baby to cry for 2–3 hours a day for the first 6 weeks. During the first 3 months of life, they cry more than at any other time.
New parents often are low on sleep and getting used to life with their little one. They'll quickly learn to find out if their crying baby:
is hungry
is tired
needs to be burped
is overstimulated
has a wet or dirty diaper
is too hot or cold
Often, taking care of a baby's needs is enough to soothe a baby. But sometimes, the crying goes on longer.
What Is Colic?
Some babies cry a lot more than others.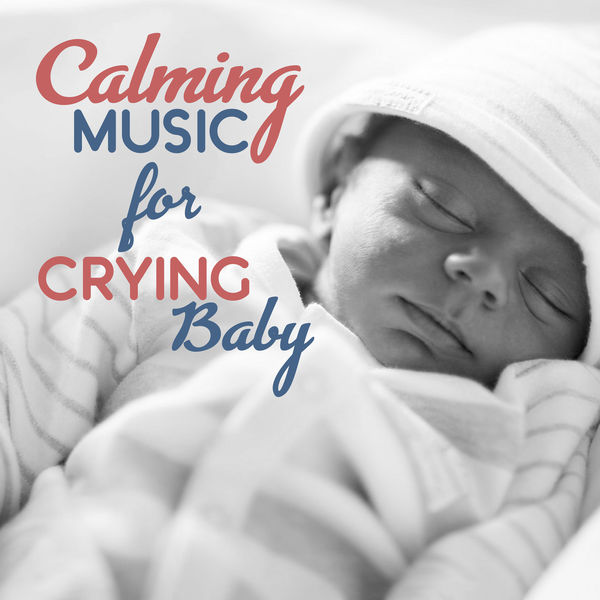 A baby who cries more than 3 hours a day, more than 3 days a week, for at least 3 weeks might have colic. Usually, it starts when a baby is 2–5 weeks old and ends by the time the baby is 3–4 months old.
Colic happens to a lot of newborns. It's hard to see your baby cry so much, but colic isn't caused by anything a parent did or didn't do. The good news is babies outgrow colic.
What Is Shaken Baby Syndrome?
Shaken baby syndrome, or abusive head trauma, is when a child's brain is injured from physical abuse. Most cases happen when a parent or caregiver shakes a baby while angry or frustrated, often because the baby won't stop crying. These injuries can cause permanent brain damage or death. No one should ever shake a baby for any reason.
Finding ways to ease a parent or caregiver's stress when a baby is crying can help stop shaken baby syndrome.
What Can Help a Crying Baby?
You can't spoil your baby with too much attention. To soothe a crying baby:
First, make sure your baby doesn't have a fever. In a baby, a fever is a temperature of 100.4°F (38°C). Call the doctor right away if your baby does have a fever.
Make sure your baby isn't hungry and has a clean diaper.
Rock or walk with the baby.
Sing or talk to your baby.
Offer the baby a pacifier.
Take the baby for a ride in a stroller.
Hold your baby close against your body and take calm, slow breaths.
Give the baby a warm bath.
Pat or rub the baby's back.
Place your baby across your lap on his or her belly and rub your baby's back.
Put your baby in a swing or vibrating seat. The motion may be soothing.
Put your baby in an infant car seat in the back of the car and go for a ride. Often, the vibration and movement of the car are calming.
Play music — some babies respond to sound as well as movement.
Some babies need less stimulation. Babies 2 months and younger may do well swaddled, lying on their back in the crib with the lights very dim or dark.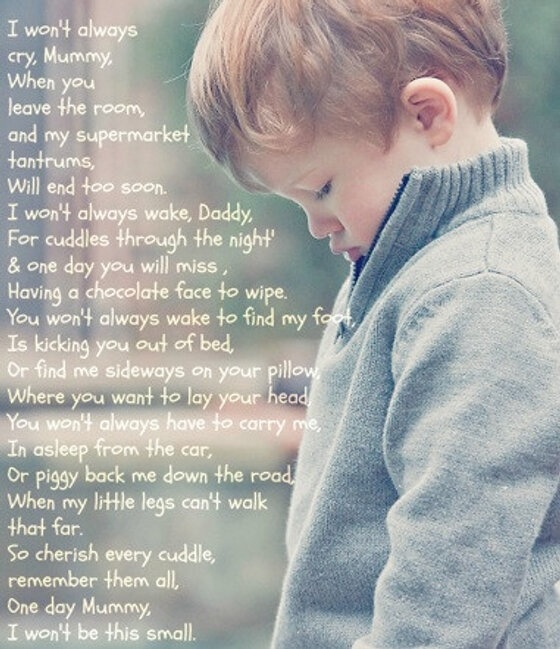 Make sure the swaddle isn't too tight. Stop swaddling when the baby is starting to be able to roll over.
When a Baby Won't Stop Crying
If a baby in your care won't stop crying:
Call a friend or relative for support or to take care of the baby while you take a break.
If nothing else works, put the baby on their back in an empty crib (without loose blankets or stuffed animals), close the door, and check on the baby in 10 minutes. During that 10 minutes, do something to try to relax and calm down. Try washing your face, breathing deeply, or listening to music.
Call your doctor if nothing seems to be helping the baby, in case there is a medical reason for the fussiness.
What Else Should I Know?
The National Center on Shaken Baby Syndrome offers a prevention program, the Period of PURPLE Crying, to help parents and other caregivers understand crying and how to handle it.
All Babies Cry is a program that promotes infant soothing and ways to handle a baby's crying.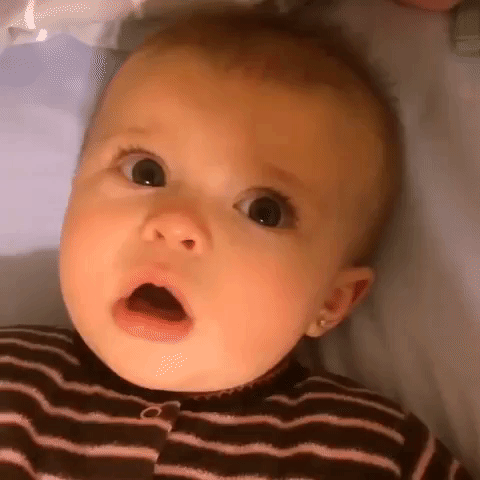 The program's four parts are:
What's normal about crying?
Comforting your baby.
Self-care tips for parents.
Colic and how to cope.
If you're worried you might hurt your baby or someone else will, call the national hotline 1-800-4-A-CHILD (1-800-422-4453) anytime for help.
Tell anyone caring for your baby to never shake the infant. Talk about the dangers of shaking and safe ways to soothe a baby.
Keep in mind that all babies cry a lot and it will get better. The crying isn't caused by something you did or didn't do. Take care of yourself and ask for help so you can keep taking good care of your baby.
Reviewed by: Michelle M. Karten, MD
Date reviewed: November 2019
Baby crying: good or bad
Some consider children's crying useful - they say, the lungs are trained. Others are harmful: for a child it is stress.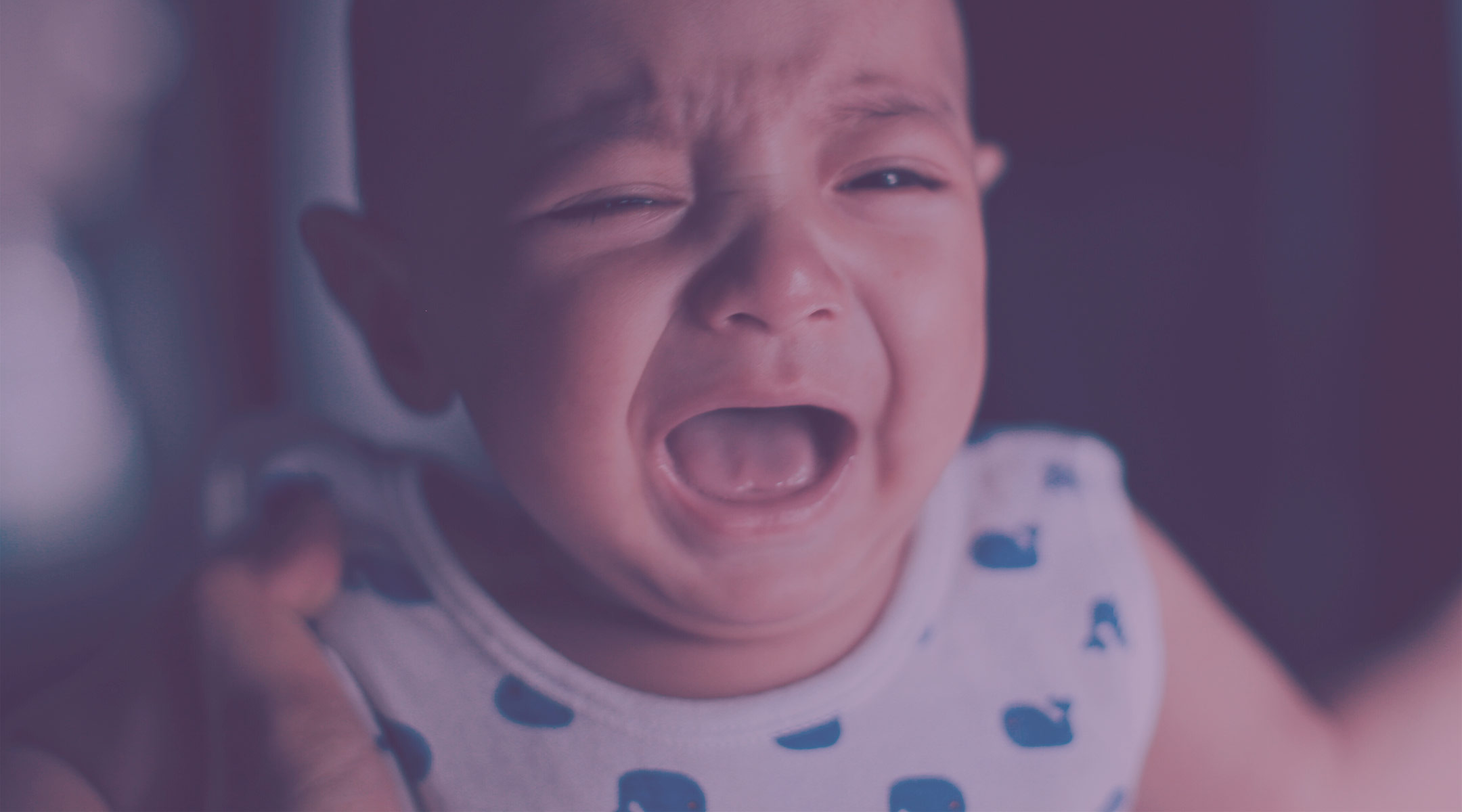 Where is the truth?

Doctor's consultation

You can get the consultation of the necessary specialist online in the Doctis application

Laboratory

You can undergo a comprehensive examination of all major body systems
Is baby crying normal or not?
Possible causes of baby crying
Cry tactics
Japan Crying Children Festival
Parents and respond to crying, respectively. Some allow the child to "shout", others they run up to him at the first whimper, carry him in their arms for several hours and rock him until morning - so long as the precious child does not cry. And everyone is sure that they are right.
But scientists have not yet managed to come to a single point of view.
For example, a team of Australian researchers from the Research Institute for Childhood in Murdoch and the Royal Children's Hospital in Melbourne claims that tears do no harm.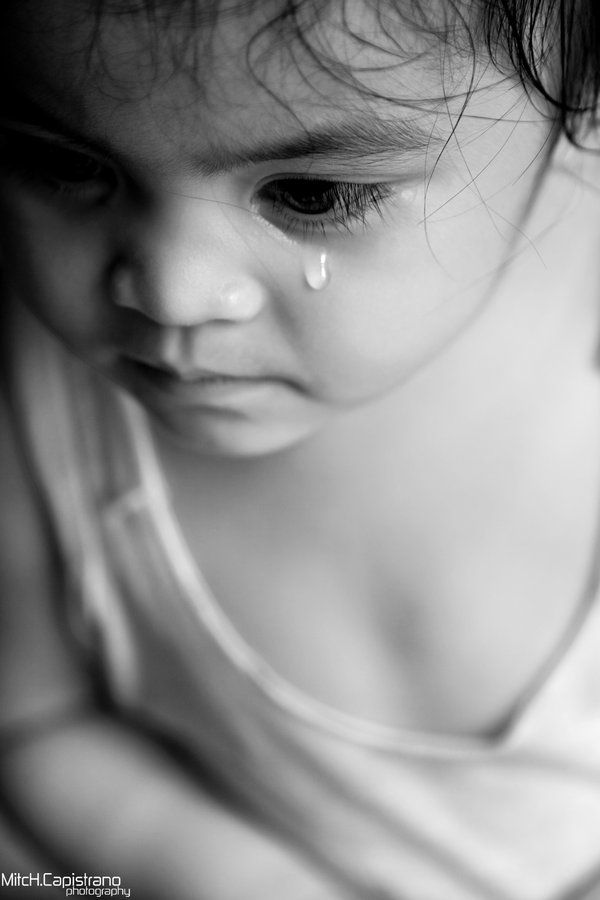 On the contrary, they alleviate the emotional state and calm nerves. For several years, scientists have observed 225 women with small children. It turned out that children who mothers were allowed to cry a little before going to bed, slept better and woke up less often.
But British researchers found that prolonged crying leads to increased production of the stress hormone cortisol. And this can harm the development of the child's brain. In their opinion, leaving a crying child one on one with your tears is impossible.
Doctors used to say this: a child can cry, but should not be tired from crying, - explains pediatrician Irina GANINA. - Long inconsolable sobs are not good for the child: this negatively affects the psyche. But the other extreme is when parents are ready for anything, as long as the baby doesn't cry, it's also harmful: the heir can grow up to be an egoist"
Reasonable approach
First you need to understand why the baby is crying.
The tears of children under one year old are always a signal of some trouble, asking for help. The baby wants to eat, drink, he is hot (cold), wet, uncomfortable, painful ... For example, he may be tormented by teeth or colic in the stomach. Therefore, the tears of babies cannot be ignored. Need do everything to help them. By the way, children under one year old cry an average of 65 times a month. And this fine.
But as the child grows older, it is able to cry not only out of "necessity", but also because that he really wants something. For example, the same red spatula as the girl in the sandbox. And tears are often demonstrative, designed for "their" viewer. Say daddy baby can claim "I'm not crying for you," but for a grandmother or mother to arrange a demonstration performance. They have something your heart will surely tremble!
That is, crying often becomes an instrument of pressure.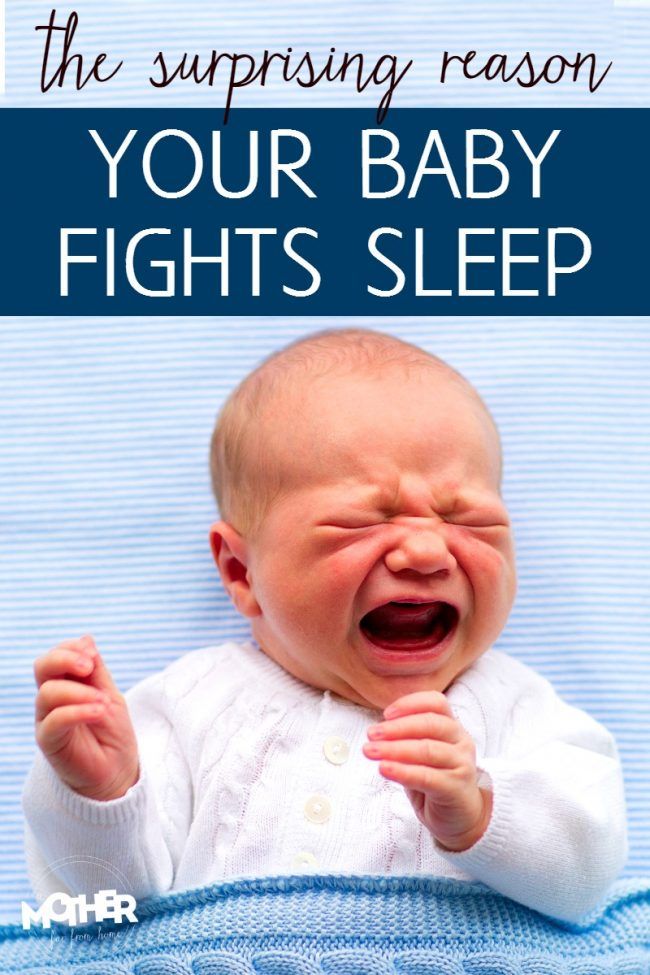 And children enjoy using it. Yes, even are experimenting. For example, if the normal, "average" roar does not work, the baby may approach this matter creatively - throw a tantrum in front of dozens of people. If parents rush console him, he will continue to use this technique more than once. Although, of course, the "honest" reasons for crying - I broke my knee, got scared, tired, overexcited - they also remain. Therefore, parents, again, you need to understand the reason for crying. And based on this, act.
What to do with the roar?
You can distract the baby, turn everything into a joke, hug and say something positive ("Nothing, pass!"). In a word, to show him sympathy and support, but at the same time show that you can react to troubles without tears.
You can't get angry, swear, lament: "Let me pity you, poor thing, pricked your finger!". This will intensify the sobs. You also can't succumb to provocations. If a child throws a tantrum in a store, demanding to buy a toy, calmly, ignoring tears, say that you have no money. Did you cry even harder? Take him by the hand and take him outside. When he stops crying (and he stops, because tears did not bring results), explain that it is not always possible to get what you want. Especially with the help tears.
It's funny that in Japan every year there is a festival of crying children - Naki sumo. During the festival two sumo wrestlers take a small child in their arms and stand opposite each other. And then it starts battle... children. Sumo wrestlers bring them to tears in every possible way: they make scary faces, make frightening sounds. If the kids are not "taken", the judge in a terrible mask joins. Finally, kids start crying frantically. Whoever cries louder and louder wins. From the outside, of course, it looks like a complete mockery of children, but the Japanese themselves do not think so.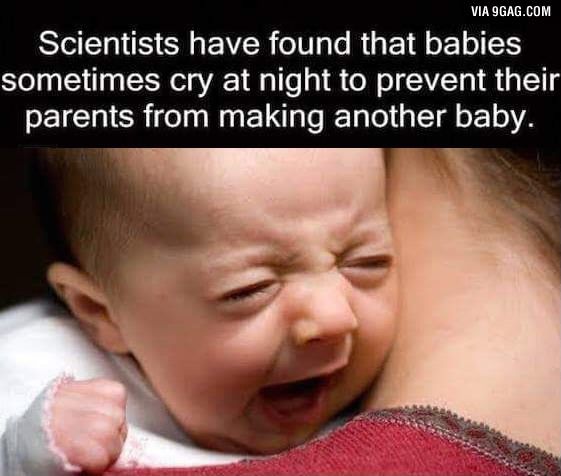 They're sure it's good crying for a baby only for the benefit - it will be healthier. If he harms someone, then evil spirits. And these no pity. The festival was invented for the sake of it - to scare away all evil spirits.
If you have any questions, you can ask them pediatrician or other professionals online at Doctis app.
The author of the article: Yuliya Nerovnova
Tips on how to calm a crying child

Crying for a child is a way of communication, but, despite its naturalness, it would be useful to try to calm a crying child. It is logical that parents will have a question: "How to calm the child?" This may seem like a daunting task at times, but understanding the reasons will help you learn how to soothe a crying baby. Remember: you are doing great. We just want to give you some useful tips to help ease your worries.
If you have any questions or concerns about your baby's crying, seek medical advice.
Sometimes crying can be a sign of an existing medical condition, so it's best to pay attention to any additional symptoms right away.
Why does your baby cry

Baby crying is not only natural but also expected, especially during the first three months of life. Babies usually cry for an hour every day for the first few weeks. At about six weeks old, your baby may cry for up to two hours a day, and from eight weeks on, again for about one hour a day. However, remember that all babies are different and cry differently! 1
Crying is a way of saying something is wrong. When it comes to learning how to soothe a crying baby, it's important to understand what exactly is causing her anxiety. Your baby may cry if: 1
he is hungry;
the baby is troubled by belching or bloating;
need a diaper change;
he wants to sleep;
wants to be picked up or rocked;
the baby is hot or cold;
baby has colic;
feels uncomfortable: wants to roll over, presses on diaper or clothes, or tight swaddling interferes with baby;
the baby is teething.
If your baby cries for more than three hours a day and more than three days a week, he may be suffering from colic. However, this is not a reason to panic, and there are several ways to soothe a child with colic. Find out here about colic, its symptoms, and how to soothe a baby with colic.
If you think reflux (regurgitation) may be the cause of your crying, you can learn more about the different types of reflux and how to manage it here.
Be sure to contact your child's doctor if your baby seems ill or has the following symptoms in addition to excessive crying: 1
fever;
shortness of breath or cough;
vomiting;
diarrhea;
rashes;
crying worse when the child is picked up or moved;
increased irritability or lethargy.
How to soothe a crying baby

Once you have ruled out some potential causes of crying, you will have a better idea of ​​how to soothe your baby.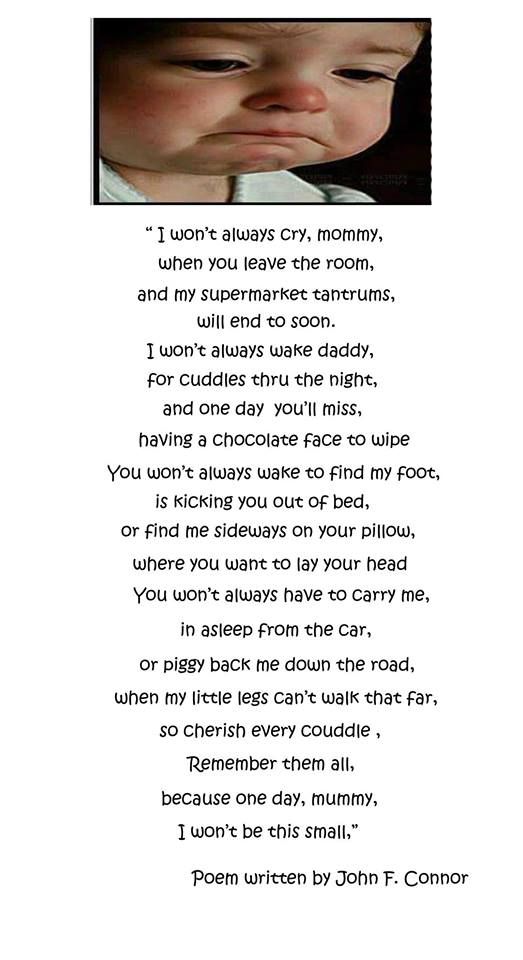 The most important thing to remember is not to get upset and stay as calm as possible.
Here are some tips and advice on how to calm your baby: 2

1. Swaddle your baby.

One of the most useful techniques to soothe a crying baby is swaddling. When doing this, make sure that you do not cover the child's head and do not overheat him. Don't swaddle your baby too tight: swaddling too tightly can interfere with your baby's natural body position, breathing, and blood circulation: your baby may not like it, causing him to cry. Don't swaddle your baby when he starts to roll over, which usually happens around four months of age.
2. Take the child in your arms and comfort.

When your baby is crying, it's natural for you to want to pick him up. And when your newborn cries for no reason, he probably wants to be picked up. If you're trying to calm your baby at night, try keeping him upright or in a rocking chair until he falls asleep.