How to tell your child that you are pregnant
How to tell your kid you're pregnant: An age-by-age guide
There's a right and a wrong way to tell your firstborn that they'll soon have a sibling, and it depends on their age. Check out this handy guide.
When I imagined telling my firstborn that I had a baby in my belly and that he was going to be a big brother, I envisioned  an excited squeal, a heart-melting hug and a ridiculously sweet family moment.
What I didn't expect was: "But why?"
Yes, that's what my then-three-year-old said when I broke the big news to him. I stifled an urge to laugh, and then froze. Did he think that my having another child meant that he wasn't enough? Had I messed up this announcement? Was he going to resent us and this baby?
I took a deep breath, told him how much we loved him and explained things a bit more while showing him a sonogram picture. He listened for a bit—and then went back to playing with his toys.
Yeah, that wasn't quite how I'd expected it to go.
But kids are their own little people, with their own thoughts and big emotions. And this announcement, in particular, can turn their little worlds completely upside down, so it's really important to get right.
That means striking a good balance of matter-of-factness and empathy, according to Erica Reischer, a California-based psychologist and the author of What Great Parents Do. "Don't oversell it," she advises. "And if they do show a certain reaction that isn't what we hoped, roll with it."
So how do you broach this subject in a positive way that's good for your relationship with your child and paves the way for a stellar sibling relationship? For starters, avoid fanfare and over-the-top antics. Instead, limit this conversation to a party of three—you, your significant other and your child—and set aside some time when everyone is reasonably happy, well rested and well fed. Then follow these guidelines depending on the age of your firstborn.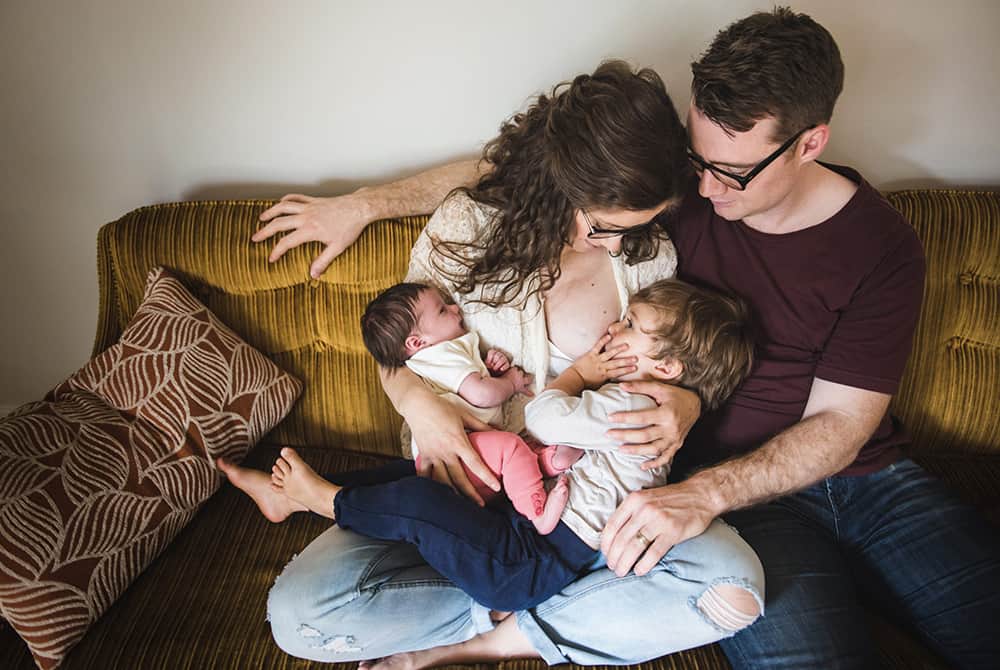 How to tell your toddler you're pregnant
As volatile as toddlers can be, they're the easiest in terms of breaking the initial pregnancy news. They don't fully understand that the baby you're talking about in abstract terms will be stealing Mommy's attention and their toys in a few short months, so it's not really a problem for them (yet).
Keep your announcement simple and straightforward, says parent coach Dawn Huebner, author of the self-help book for kids What to Do When You Worry Too Much.  "I'm an advocate of correct terminology," she adds, "so I'd say something like, 'Mommies have a special part in their body called a uterus. That's where babies grow. I have a baby in my uterus, and next spring (or whenever), it will come out, and you'll have a brother or sister.'"
Since it's hard for toddlers to fully comprehend that you're growing an actual human being in your body, it's generally a good idea to wait until you're showing a bit, likely around that 12-week mark.
That might mean keeping a lid on the baby news so your child doesn't overhear you talking about it with someone else. Still, when you do tell your firstborn, make sure you're ready for everyone from your next-door neighbour to the guy behind the fish counter to know you're expecting. "If you're worried about miscarrying or aren't ready for friends or coworkers to know, wait," says Reischer. "You want [your child] to be among the first to know, but you don't want them to have to keep a secret."
Questions about the pregnancy and baby will likely be minimal, but you'll want to have some age-appropriate discussions about what to expect. As the weeks progress, consider getting a doll that can be your child's "baby" and model different ways that your little one will be able to help once the real baby arrives. The more you can prepare your toddler, the better.
How to tell your preschooler you're pregnant
Each age group comes with its own challenges, but preschoolers can be particularly tricky.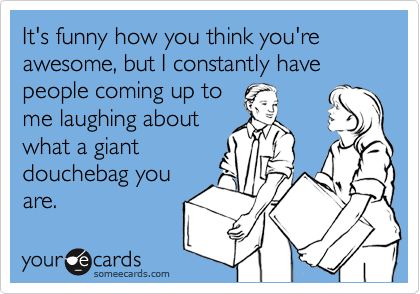 They're used to having you all to themselves, they're more aware than toddlers, they're not as in control of their emotions as older kids, and they're trying figure out the world around them—and that now includes your pregnancy.
If you think your preschooler asks you a lot of questions now, just wait. Huebner says to expect things on this order: "How do babies grow? How do they come out? How did the baby get there to begin with? Whose room will the baby use? Will the baby touch my toys? Will it be a boy or a girl?"
Be honest and age-appropriate, and don't go overboard with details. And even though it may occasionally feel like an interrogation, remember that it's a conversation—and a great way to teach your child that they can come to you with any question, big or small. Books about a baby's development, as well as about being a big brother or sister, are also helpful.
A word of warning: Expect a little—or a lot—of back and forth in terms of being onboard with this whole sibling thing.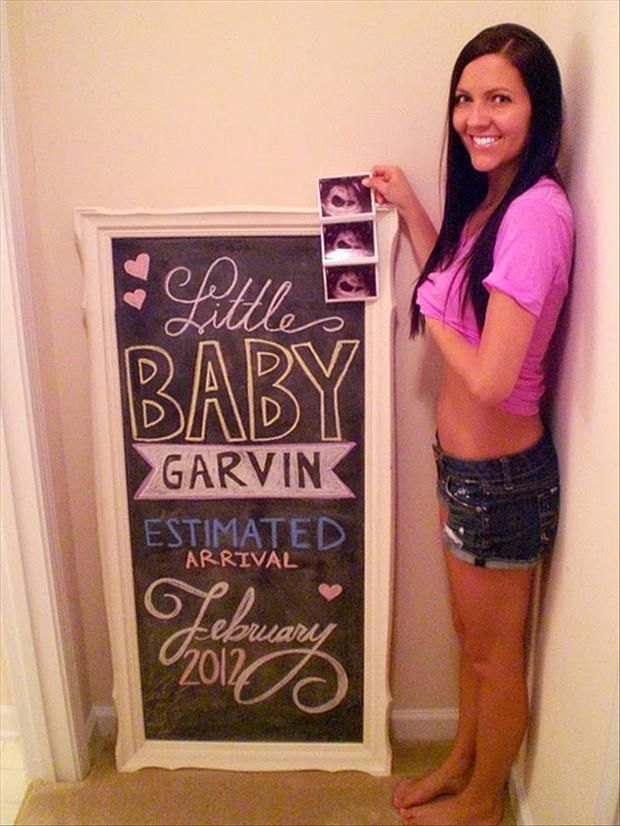 "Your preschooler might be excited one minute, making elaborate plans for when the baby is born, and angry the next, not liking the way things are changing," says Huebner. "Never tell your child that their feelings aren't nice or welcome. Children this age are learning to manage and regulate big feelings, and the best way to do that is to have parents acknowledge and accept them and to make clear that they love and treasure their child, regardless of what they are feeling."
How to tell your schoolager you're having a baby
If you think that telling older kids that you're expecting is easier because they're like little grown-ups in so many ways, think again. They're still kids, and they've been the proverbial top dog—and the only dog—for so long that they may be a bit set in their ways.
The key is not to try to talk them out of their emotions. "Telling kids that's not how they feel about something never really changes their feelings," explains Reischer.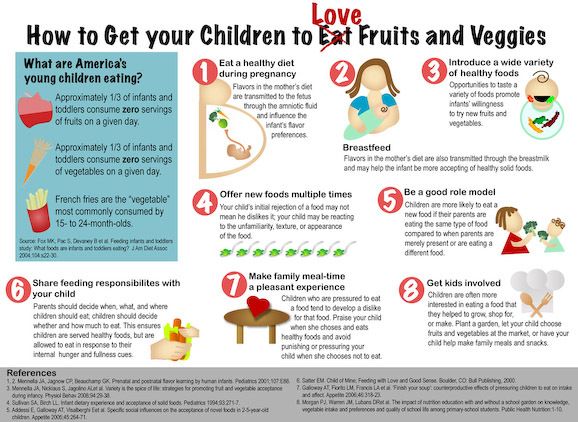 "Over time, it's just going to persuade them not to tell you how they're feeling." Instead, if they don't seem thrilled about this news, she suggests acknowledging that and then asking what might be worrying them and what might make things better. Older kids may be able to articulate that.
While each child will have different concerns, some common ones might revolve around how a baby might change their day-to-day lives and their relationship with you. Huebner says to be prepared for what-if questions—"What if the baby messes up my stuff? What if you get too busy to play with me?"—as well as questions about if they'll still be able to do the things they normally do, like go to gymnastics. "Provide reassurance that there will be enough for everyone—enough love, enough time, enough space, whatever it is that your child is concerned about," she says. "And include your older child in planning and preparing for the baby, but don't have baby be the centerpiece of all interactions.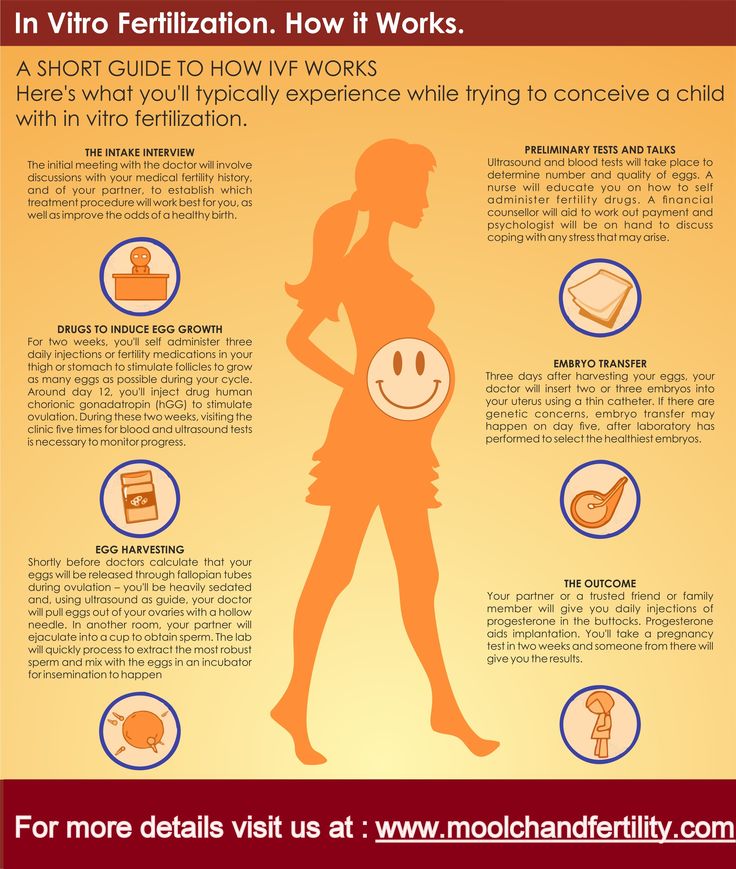 "
Managing the aftermath
Your work is not over once you've made your big reveal. Questions will inevitably pop up, and new worries may surface. And if your child starts acting out randomly, it might not be so random at all. "Young children manifest upsets not only in words but also in disruptions in sleep and appetite, or in the ability to control impulses and cooperate," says Huebner. "Misbehaviour is a sign that children need help managing difficult feelings, so it's important for parents to be supportive rather than punitive."
So pay attention to any changes, and remember: No matter how old our firstborns are, they still need us in a big way. A little understanding and a lot of love can help them navigate this new phase of life and get you to that happy family tableau you've always imagined.
This article was originally published online in August 2018.
Stay in touch
Subscribe to Today's Parent's daily newsletter for our best parenting news, tips, essays and recipes.

Email*
CAPTCHA
Consent*

Yes, I would like to receive Today's Parent's newsletter. I understand I can unsubscribe at any time.**
FILED UNDER: age by age Being pregnant Siblings
8 Fun Ways: How to Tell Your Kid You're Pregnant
Share with:
When it comes to announcing your pregnancy, you might have a list of fun, creative ideas.
Whether it's in the form of a photoshoot, gift or just telling someone, sharing the good news is simple. For kids though, understanding what it means can be difficult.
You might be wondering how to tell your child in a way that's appropriate for their age. And, if they're young, how can you explain what it means to have a sibling?
In this guide, we're sharing tips on how to have that conversation and what you can expect according to your child's age.
Since kids learn differently, there's several ways to continue to educate them about the new baby.

Read on to learn how to use books, music, a device, and more to talk about your growing family.
6 Tips: How to Tell Your Kid You're Pregnant
How you should tell your kid you're pregnant depends on their age. Use these tips to have the conversation.
Tell Toddlers Last
When you announce your pregnancy is up to you. Whatever you decide, it's a good idea to share the news with your child last. Younger kids tend to say what's on their minds, making them bad secret keepers. So if you're not ready for the world to find out, reconsider telling your kid.
Another reason why it may be good to tell your child last is that the chances of miscarriages decline. Although it's your personal choice, compared to adults, young kids might not understand the concept of miscarriage, which may confuse them.
If you have multiple kids, telling them all at the same time ensures they don't hear it from another and get upset.
Telling Young Kids You're Pregnant is a Process
Announcing pregnancy to an adult is usually straightforward.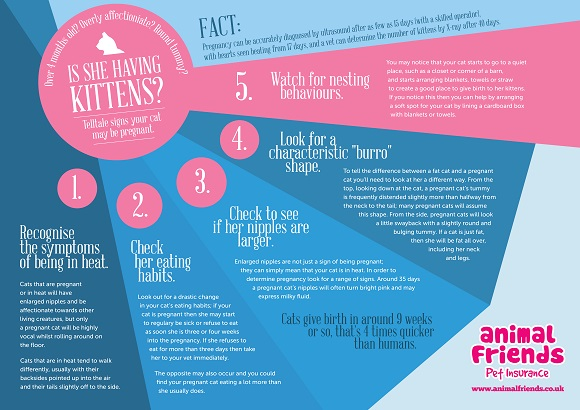 But for young kids, pregnancy is a new concept. Depending on their age, they might not fully grasp that a baby is growing inside you. Rather than telling them once, you'll revisit the idea of having a sibling many times.
Address Questions
After sharing the news, your child will probably have questions about how babies are made, how they grow, and how they "arrive". Toddlers may have a few questions, but preschool children will have many. Answer them, but in a way that's age-appropriate. If you're struggling with how to explain things, see the tips in the next section.
Kid's Emotions May Change
When you tell your kid you're pregnant, they might be excited to have another kid around. Then they may grow jealous and angry. It's normal for kids to go back and forth.
If your child is upset about the pregnancy, it's important to acknowledge their feelings and show them you still love them.
Older Kids Have Practical Questions
While younger kids have questions about baby development, older kids have more practical questions.
When you first tell your kid you're pregnant, their first thoughts might be about how it will affect them. Where will the baby sleep? Will they be giving up space or attention? Be honest, but reassure them that there's enough of everything to go around.
Balance Baby Talk With No Baby Talk
Even if you're primarily focused on preparing for the baby, make sure that you're not over-talking it with your child, especially if they're already jealous. Get them involved with baby planning, like making crafts for the nursery or brainstorming name ideas. But make sure to spend time with them that doesn't revolve around baby things.
8 Fun Ways to Tell Your Kid or Toddler You're Pregnant
If you're wondering how to tell your kid you're pregnant, it usually starts off with an age-appropriate conversation. After, you can use other fun ways to explain the upcoming months. These ideas can help your child understand what it means to have a baby and be a sibling. Before choosing ideas, keep in mind your child's age.
#1
Use a Baby Doll
If your child doesn't already have one, get a baby doll to help them understand what a baby is.
For kids that already play with dolls, you can relate their actions to what it will be like to have a sibling.
Even if they don't like dolls, you can use one as a model to help prepare them. Explain to them that you have a real baby in your stomach. You can also role-play and show them how they can help when their sibling arrives.
Since dolls are something that kids already understand, it's a gentle way to introduce the idea. And it's something you can continuously use as a talking prop as your pregnancy progresses.
#2
Get a
Fetal Doppler for Home
Fetal dopplers for home are devices you can use to hear your baby's heartbeat while they're still in the womb.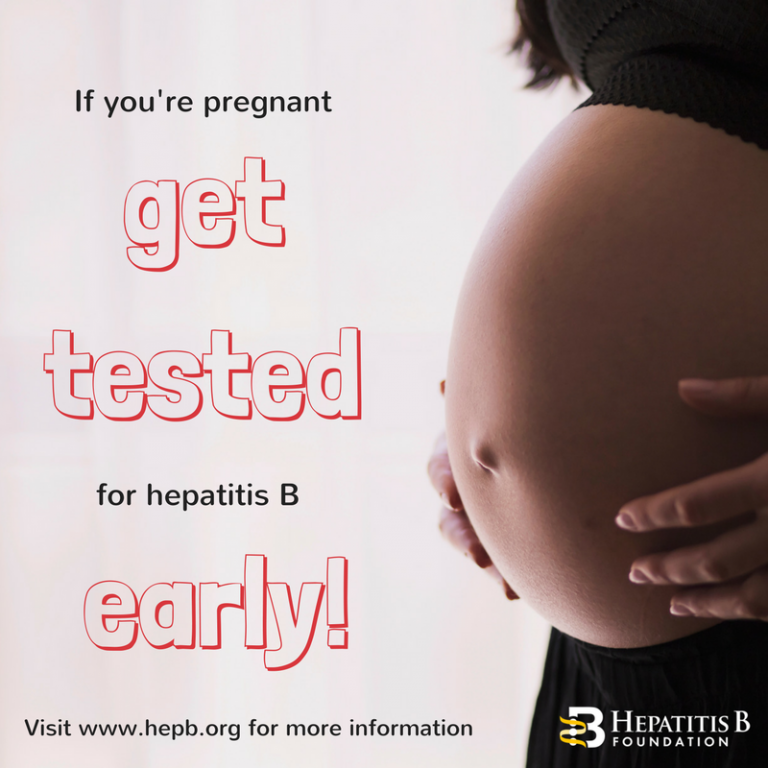 Similar to an ultrasound, you use gel to glide a probe and find a heartbeat. You'll be able to hear the sound through speakers. You can even see their fetal heart rate (FHR).
Fetal dopplers for home are also a fun way to announce to anyone that you're pregnant. It's a memorable experience that helps family members bond instantly. When it comes to kids though, the device can be especially helpful.
Since young children might not grasp that a baby is really inside your belly, hearing a heartbeat makes it real. Every time you use it, you can invite your child to listen. This can gradually get them used to having a sibling. Instead of just conceptualizing a baby, they have proof it's there.
You can typically detect a heartbeat around 12 weeks, which is when many parents decide to share the news with their kids. Learn more about how to use a fetal doppler.
Get an Affordable Fetal Doppler Today!
#3
Belly Kicks
Once your baby starts kicking, invite your child to place their hand on your belly.
This is another way to make the experience of a baby "real" before birth. Feeling the sensations can be a way they track the journey alongside you. As you progress, they'll feel the kicks become more powerful, which you can explain, is a sign the baby is almost ready to be born.
#4
Big Sibling Books
For curious preschool children, questions can sometimes feel like an interrogation. Remember that their family is changing and they're just trying to figure out what it all means. One way to educate them is to show them a book about being a big brother or sister.
For example, "I Am A Big Sister" is a story simple enough for a toddler to understand with clear illustrations. It also introduces them to the idea of helping out with the new baby.
#5
Video Explainers
Many kids learn better visually. Use a video that explains the concept of babies or getting a sibling.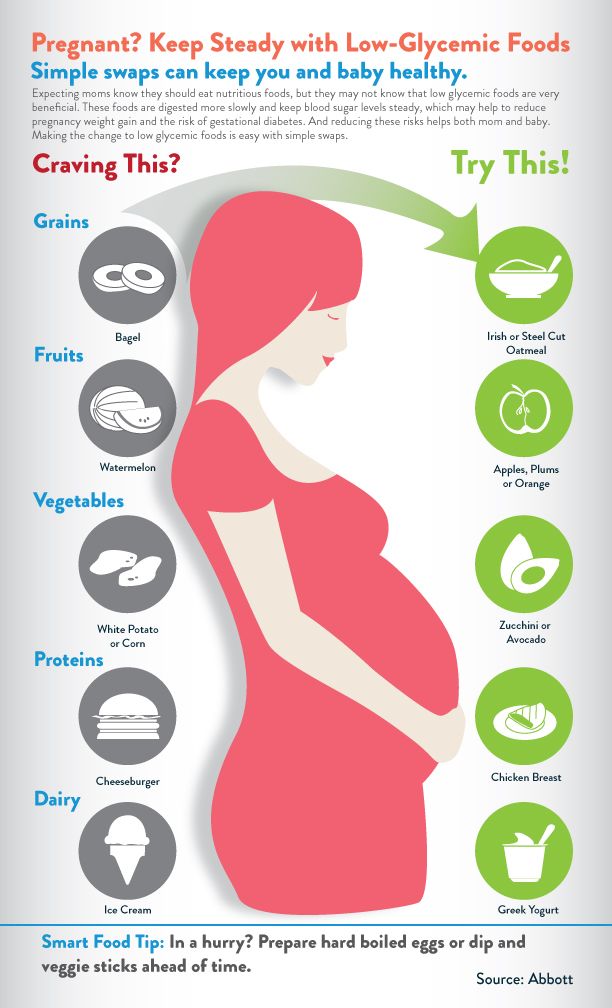 You can search YouTube for age-appropriate videos. Below are two examples.
Introduce Child to Having Baby Sister
https://www.youtube.com/watch?v=ECJ2llORzUc
New Sibling Help for Toddlers
https://www.youtube.com/watch?v=XGLMyOWnU3M
#6
Nursery Rhymes
Kids also love music. As you probably know, their favorite song can be played non-stop for months. Use this to your advantage to help them get used to the idea of a baby.
Choose a song with lyrics about becoming a big sister or brother. Since there's many to choose from, play a few to find one they love.
Songs with music videos are also ideal since many kids learn visually. Here's an example: https://www.youtube.com/watch?v=UUEgLkHx7OY
#7
Review Their Baby Pictures
Show your child pictures of when you were pregnant with them.
Explain that they were inside of your belly. Then flip to pictures shortly after birth. Explain that they were just born.
This can give them a way to visualize how a baby grows. After flipping through the photos, tell them that there's another baby growing inside your belly.
#8
Big Sister or Big Brother Gifts
You can also tell your kid you're pregnant by giving them a gift, specifically a big sister or big brother set. For example, this set comes with a big sister crown they can wear to celebrate. It also comes with educational tools like a storybook and doll you can use to talk about the baby. You can also buy toys, such as purses, with the words "big sister." Gifts like these can give them a sense of pride and get them excited for the change.
Summary: How To Tell Your Kid You're Pregnant
Telling your kid you're pregnant can be a challenge depending on their age. It typically begins with an age-appropriate conservation.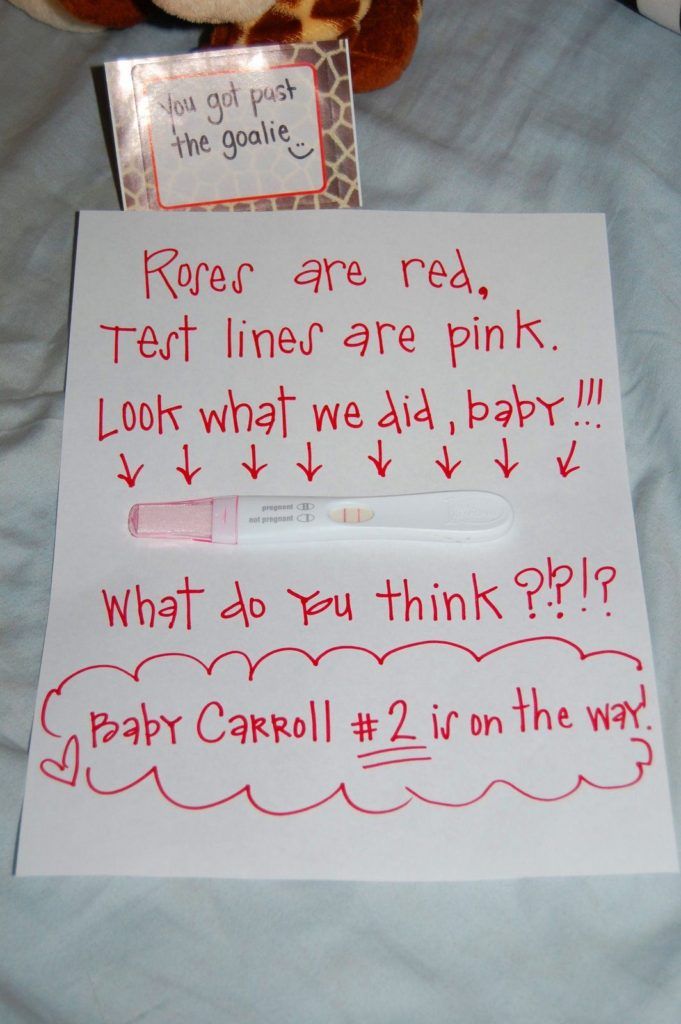 Since young kids might not originally grasp what pregnancy or having a sibling means, try creative ways to educate them.

Visual ideas like videos and books are helpful tools. Pictures of themselves as a baby can help them understand growth. And a doll can prepare them for after birth. There's also ways to encourage them to bond with the baby before birth, like using a fetal doppler or feeling baby kicks.

P.S. Fetal Dopplers Encourage Baby-Sibling Bonding. Hear the Heartbeat Today!

Share with:



Why is it so important for us to talk about the loss of a child
Why is it so important for us to talk about the loss of a child?
Popular Topics

Air pollution
Coronavirus disease (COVID-19)
Hepatitis
Data and statistics »

News bulletin
The facts are clear
Publications
Find country »
A
B
B
g
D
E
F
°
and
l
N
9000
R
C
T
in
x
C
9000
Regions »

Africa
America
Southeast Asia
Europe
Eastern Mediterranean
Western Pacific
Media Center

Press releases
Statements
Media messages
Comments
Reporting
Online Q&A
Developments
Photo reports
Questions and answers
Dashboards »

COVID-19 Monitoring Dashboard
About WHO »

CEO
About WHO
WHO activities
Where does WHO work?
Governing Bodies »

World Health Assembly
Executive committee
Main page/
Media Center /
Spotlight/
Why is it so important for us to talk about the loss of a child
Why is it important for us to talk about the loss of a child
WHO/M.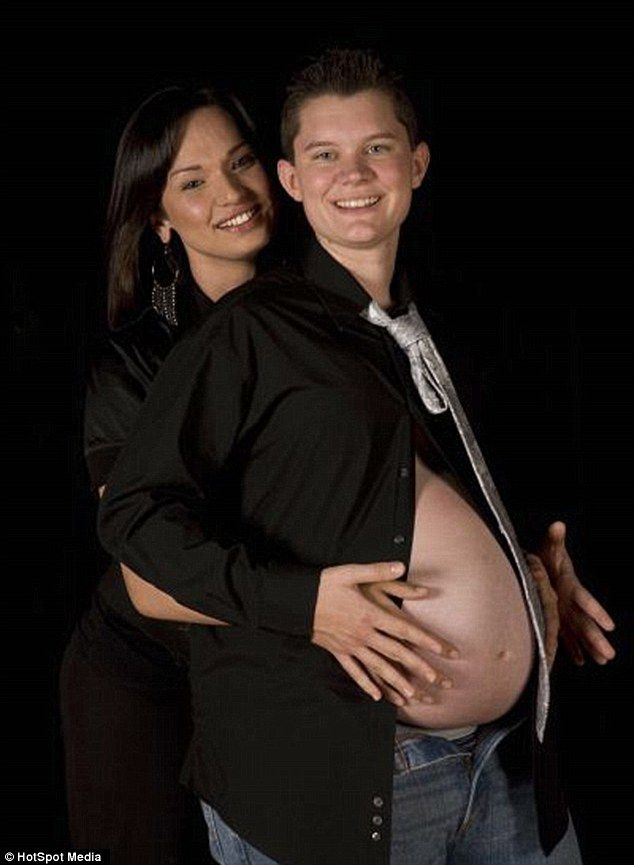 Purdie
© A photo
The loss of a child during pregnancy due to miscarriage or stillbirth is still a taboo subject around the world, with condemnation or shame associated with it. Many women who lose a child during pregnancy or childbirth continue to receive neither the proper care nor the respect they deserve. In this material we want to share stories told by women from different countries.
Miscarriage is the most common cause of pregnancy loss. Estimates of the prevalence of this phenomenon vary somewhat, although according to the March of Dimes Foundation, an organization dedicated to maternal and child health, the prevalence of miscarriage in women who knew they were pregnant is 10-15%. Different countries around the world use different definitions of pregnancy loss, but as a rule, the death of a child before 28 weeks of gestation is considered a miscarriage, and death at or after 28 completed gestational weeks is considered a stillbirth.
There are 2.6 million stillborn babies born each year, and many of these deaths could have been prevented. However, even in developed countries, miscarriages and stillbirths are not systematically recorded, so the actual figures may be even higher.
Worldwide, women's access to health care varies by country of residence, with hospitals and outpatient facilities very often under-resourced and understaffed in many countries. As varied as the experience of bereaved women, stigma, guilt and shame are common themes around the world. Women who have lost their children have shared personal experiences that they felt they had to keep their grief quiet, either because miscarriages or stillbirths remain common or because people perceive them as inevitable.
Jessica Zucker, Clinical Psychologist and Writer, USA
"I am a clinical psychologist specializing in mental health issues related to reproduction and motherhood. I have been doing this for over ten years. But when I myself had a miscarriage at 16 weeks, only then could I truly feel that heartache, that re-experienced feeling of grief and loss that my patients have been telling me about for so many years.
Jessica's story
All this has an extremely hard effect on women. Many women who lose a child during pregnancy may develop mental health problems that last for months or years, even if they later have healthy children.
Cultural and social views on the loss of a child in different parts of the world can be very different from each other. Thus, in sub-Saharan Africa, the prevailing opinion is that a baby can be born dead because of witchcraft or the machinations of evil spirits.

Larai, 44, pharmacist, Nigeria
"I took everything that happened after my miscarriage very hard. This was greatly facilitated by the medical workers themselves, despite the fact that I am also a doctor. Another issue is cultural representations. Here, the loss of a child brings shame to the woman, because there is a perception that if a woman has lost a child several times, something is wrong with her, and that she may have had extramarital affairs, and the loss of a child in that case, God's punishment.
Larai's story
There are many possible causes for miscarriages or stillbirths, including fetal abnormalities, maternal age, and infections, many of which (such as malaria and syphilis) are preventable, although identifying the exact cause is often difficult.
General recommendations for preventing miscarriage include a healthy diet, physical activity, avoiding smoking, drug and alcohol use, limiting caffeine intake, managing stress, and maintaining a normal body weight. This approach focuses on lifestyle factors, and in the absence of specific explanations for what happened, this can lead to women feeling guilty that it was their behavior that caused the miscarriage.
Lisa, 40, Marketing Manager, UK
"I've had four miscarriages. Every time this happens, a part of you dies. The first time was the hardest. It was my very first pregnancy. We were so happy that we will soon have a baby. But when we went to our local hospital in the southeast of England at week 12 for a routine ultrasound, I was told that I had a miscarriage, or miscarriage, which meant that my baby had died long ago, although I did not feel no signs.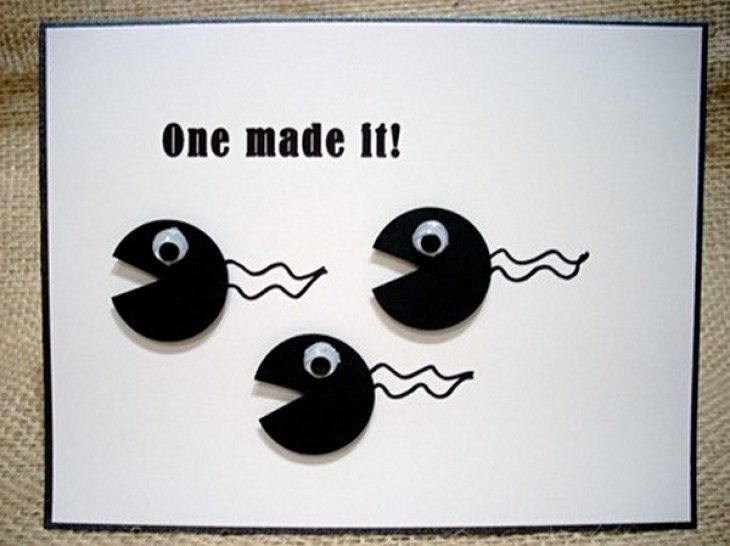 "
Lisa's story
As with some other medical topics, such as mental health, which remain a huge taboo, many women report that, regardless of their cultural background, education and upbringing, their friends and families don't want to talk about their loss. Apparently, this is due to the general tradition to surround any grief with a veil of silence.
Susan, 34, writer, USA
"I've been dealing with infertility for almost five years now. After I decided to try IVF, I actually managed to get pregnant, but after a few weeks the baby stopped growing. It took doctors two and a half weeks to confirm this. It took another two weeks before I had a miscarriage that lasted 19days. I could not imagine that it could be so painful, for so long and with such heavy bleeding.
Susan's story
Stillbirths occur later in pregnancy, namely after 28 gestational weeks, as defined by WHO. About 98% of stillbirths occur in low- and middle-income countries.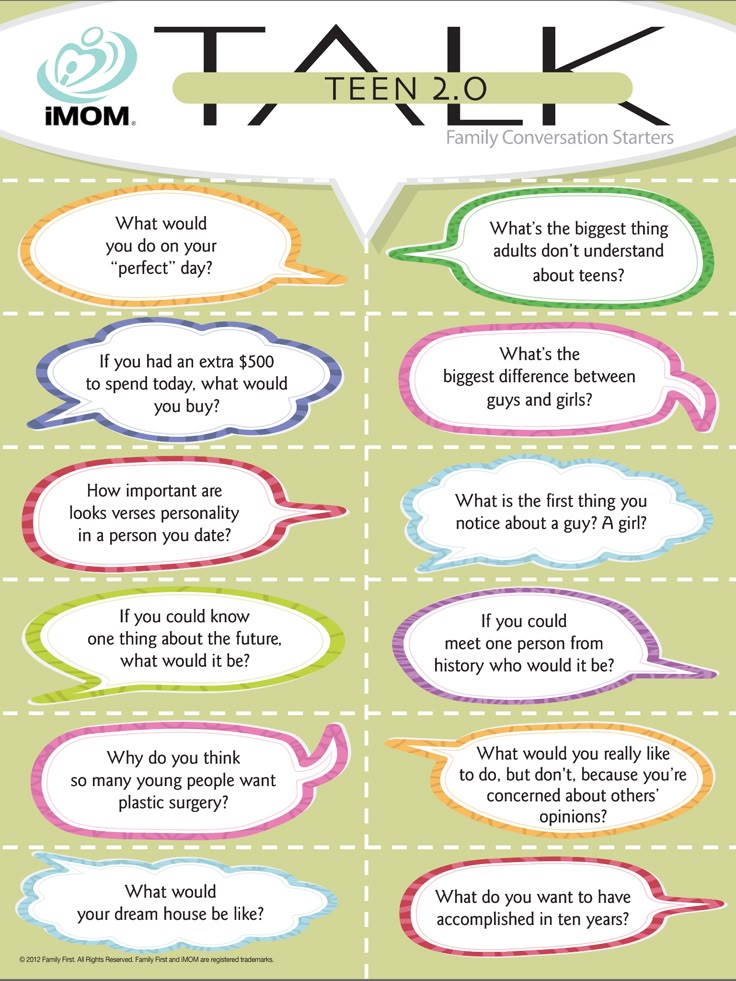 Lack of proper care and supervision during labor results in one in two stillbirths occurring during delivery, many of which could have been prevented with quality care and proper supervision of the woman in labour.
Better care during pregnancy and childbirth could prevent more than half a million stillbirths globally. Even in high-income countries, non-compliance with standards of care is an important cause of stillbirths.
There are clear ways to reduce the number of children who die during pregnancy, namely: improving access to antenatal care (in some parts of the world, women do not see a health worker until they are several months pregnant), introducing continuous care models, provided by midwives, as well as community care where possible. Integrating infection management during pregnancy, fetal heart rate monitoring and birth monitoring into a comprehensive care package could save 1.3 million lives of otherwise stillborn babies.
Emilia, 36, shopkeeper, Colombia
"When my baby was stillborn at 32 weeks, we already gave him a name.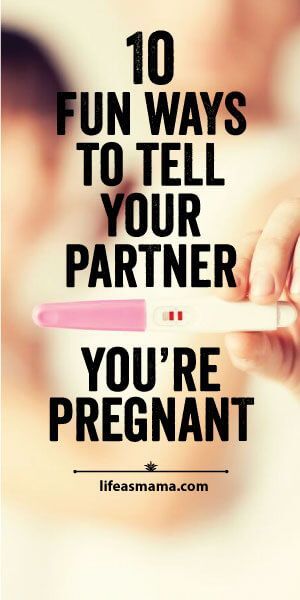 The doctor referred me for an ultrasound examination, during which he told me that the child was not showing signs of life. I knew right away that my baby was dead. I know this could have been avoided. If from the very beginning I had been told everything about my condition in more detail, if the doctors had treated me more attentively during the critical periods of my pregnancy, my child could have been saved.
Emilia's story
Attitude towards women during pregnancy is related to the extent to which their sexual and reproductive rights are generally realized; many women around the world do not have the ability to make autonomous decisions in this area.
In many parts of the world, the pressure of public opinion is forcing women to become pregnant when they are not yet physically or psychologically ready for it. Even in 2019, 200 million women who want to avoid pregnancy do not have access to modern methods of contraception. And when pregnancy does occur, 30 million women are forced to give birth outside of health facilities, and 45 million women do not receive adequate antenatal care or no antenatal care at all, greatly increasing the risk of complications and death for both the mother and the mother.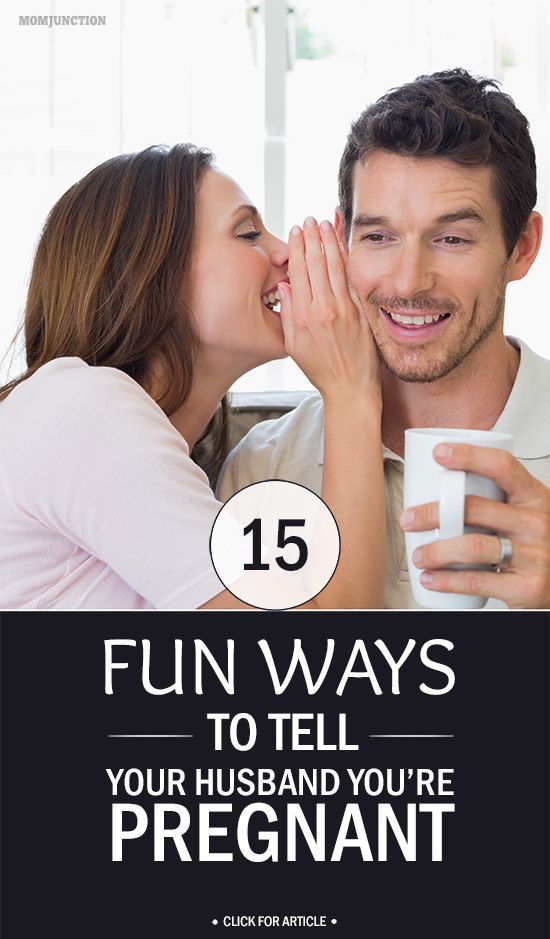 child.
Cultural practices, such as ritual female genital mutilation and child marriage, cause great harm to girls' sexual and reproductive health and the health of their children. Having children at a young age can be dangerous for both mother and child. Adolescent girls (aged 10–19 years) are significantly more likely to have eclampsia or intrauterine infections than women aged 20–24 years, increasing the risk of stillbirth in this age group. In addition, babies born to women younger than 20 are more likely to have low birth weight, prematurity, or severe health problems in the first month of life, which also increases the risk of stillbirth.
Female genital mutilation increases a woman's risk of protracted or difficult labour, bleeding, severe tears and increases the frequency of instrumental use in childbirth. At the same time, children of such mothers are much more likely to need resuscitation during childbirth and increase the risk of death during childbirth or after birth.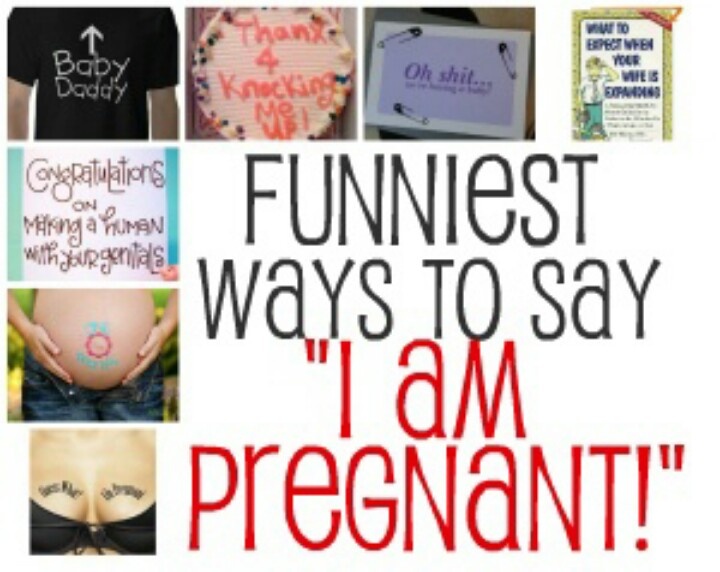 Putting women at the center of care is critical to creating a positive pregnancy experience—the biomedical and physiological aspects of health services need to be complemented by social, cultural, emotional and psychological support.
However, many women, even in developed countries with access to the best health care systems, do not receive adequate care after the loss of a child. Even the language used by medical professionals in relation to miscarriage and stillbirth can be traumatic in itself: the use of terms such as "cervical failure" or "dead gestational sac" can be painful.

Andrea, 28, stylist and singer, Colombia
"When I was 12 weeks pregnant, I had a scheduled appointment with the doctor, where I had an ultrasound. The doctor told me that I was not doing well, but did not specify what exactly was wrong. The next day, when I woke up, I noticed blood stains on the sheets. I didn't get any information about why I had a miscarriage.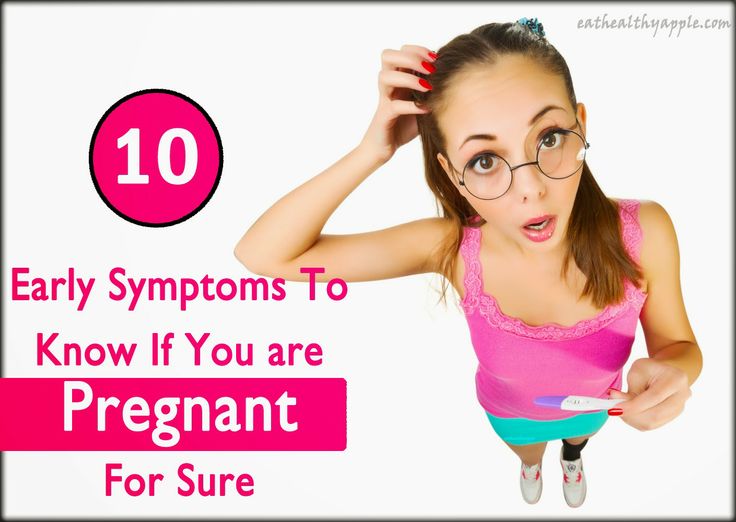 My doctor was very kind to me, but he didn't explain anything to me. But the nurses were completely indifferent and unfriendly and behaved as if I had undergone an ordinary medical procedure, and nothing more. No one gave me any support."
Depending on the rules of the particular medical facility, stillborn bodies may be treated as clinical waste and may be incinerated. It happens that when a woman learns that her child has died, she is forced to continue to carry the dead baby for several weeks before she can give birth. Even if this delay may be clinically justified, this situation is excruciating for both the woman and her partner. Even in developed countries, women may be forced to give birth to their dead babies in maternity wards, surrounded by women who have healthy children, which is very difficult from a psychological point of view and reminds the woman of her loss.
Not all inpatient or outpatient facilities can adopt a new care strategy or provide more services.
This is the reality that reflects the overload of health systems. And yet, there is no extra cost to be more sensitive in dealing with bereaved couples and to remove the taboo and stigma around talking about the loss of a child. This is evidenced by some of the stories told here.
Medical staff are fully capable of being sensitive and compassionate, acknowledging the depth of the parents' feelings, providing clear information about the situation, and understanding that parents may need special support, both in relation to the loss of a child and in relation to the possible desire for more children. . To provide competent maternal and newborn health care and to meet the requirements for clinical competence in general, it is necessary that this care be provided from a human rights perspective, on the basis of respect, protecting the dignity of patients and taking into account their socio-cultural characteristics.
Learn more about the work of WHO
Learn more about the work of WHO in collaboration with partner organizations
You will have a child.
Psychotherapist Philippa Perry wrote a book "What a pity my parents didn't know about it (and how lucky my children are that now I know about it)" about how build relationships with children. The translation is published by the Bombara publishing house in early February. Forbes Woman publishes an excerpt about the prejudices faced by pregnant women

Book cover

How does a relationship with a child usually begin? As soon as you announce that you are pregnant, a flurry of advice falls upon you: how to eat, what not to drink and what you should not do now. Specific recommendations vary by culture and era, but the process itself—getting a huge amount of advice—is usually the same. Such an abundance of rules to follow may lead you to believe that there is a perfect pregnancy. This, in turn, involuntarily leads us to assume that in nature there is also an ideal parent who creates an impeccable child.
This approach harms our relationship with the baby. The belief that pregnancy, childbirth, and parenthood can somehow be optimized exposes us to the danger of producing an object for improvement rather than a person. Instead of striving for exhausting, unattainable perfection, it's much better to understand that parenthood is not a project.

I will not tire of repeating that you have brought into this world a person with whom you will have a long-term relationship based on sympathy and love in the future. There is another reason to pay attention to your reaction to the rules and advice you receive in connection with pregnancy. By following all the recommendations and taking all the precautions that we are told - although many of them are really useful - we gain a false sense of control over our pregnancy, over the chromosomes and genetic diseases that we pass on to the baby. Let's look at it the other way: there are many rules regarding childbearing, and they all change from one culture to another.
But parents are seized with real horror if it seems to them that they have deviated from accepted norms in some way.

In the UK, for example, you will be advised to avoid unpasteurized dairy products. If you used them before you found out about your pregnancy, you may be haunted by disturbing thoughts about whether you caught some terrible disease that could harm your baby. Some risks you will be warned about, some you won't. The reality is that it is impossible to provide a completely safe perinatal period.

Pregnancy is a risk in itself. You may have a child who is different from the majority and, therefore, does not fit into the draconian framework of "ideal". But in the end, you are not creating a work of art, but a child - in order to love him. In some cultures, such as the Kalyai tribe of Papua New Guinea, it is believed that successful childbearing requires a couple to have as much sex as possible, preferably even during childbirth.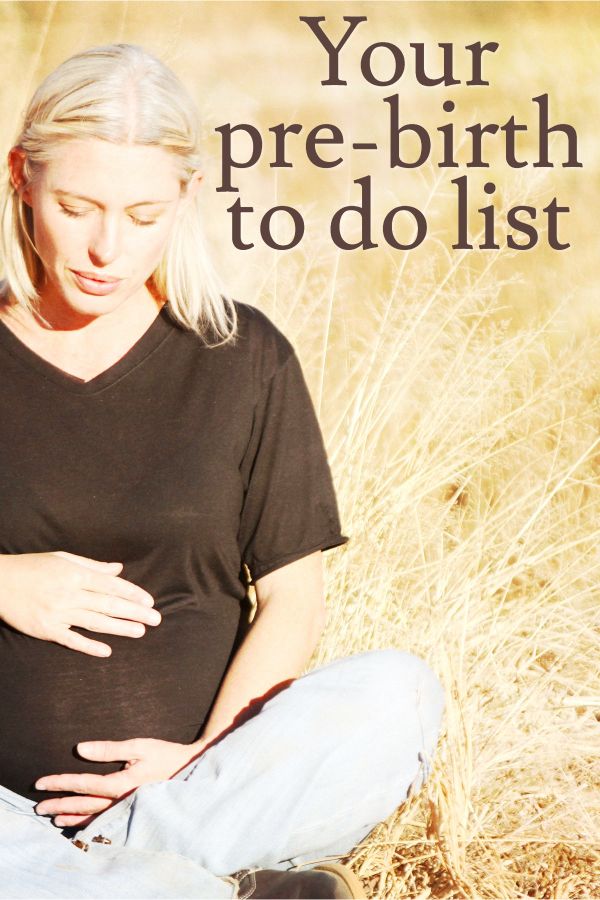 The Kalyai also believe that if a pregnant woman eats flying fox meat (a common product in their culture), the baby will be born mentally retarded or will have a tremor like flying foxes are shaking. Similar customs and taboos are found all over the world.

Anthropologists refer to them as "sympathetic magic": the symptoms are associated with what the mother ate or did during pregnancy or breastfeeding. Whatever rules you are offered to follow, whether they are scientifically proven or folk, they depend on which country you live in and change as new knowledge is gained. I am not suggesting that you ignore medical advice, but pay attention to how it makes you feel.

You may be pleased with the results of a Yale University study that found that pregnant women who ate five or more chocolates per week in their last trimester had a 40% lower risk of preeclampsia (Complications of Pregnancy). Apparently, there are other reasons to love chocolate.
In 2004, Katri Raikkonen from the University of Helsinki studied the relationship between the amount of chocolate consumed by a mother during pregnancy and how the babies behaved. When the babies were six months old, their behavior was assessed according to various criteria: how often they get frightened, how easily they console themselves, how much they smile and laugh. Babies born to women who consumed chocolate daily during pregnancy were more active, smiled and laughed more.

The researchers also assessed the stress levels of mothers. The children of women who ate chocolate during stressful situations showed less fear in the new environment than the children of women who did not. The problem with all recommendations is that if you find out about them at the wrong time, you get the feeling that you have done some harm to the baby.

The chocolate advice is too late for me. I did not use it on a regular basis, however my child often laughs.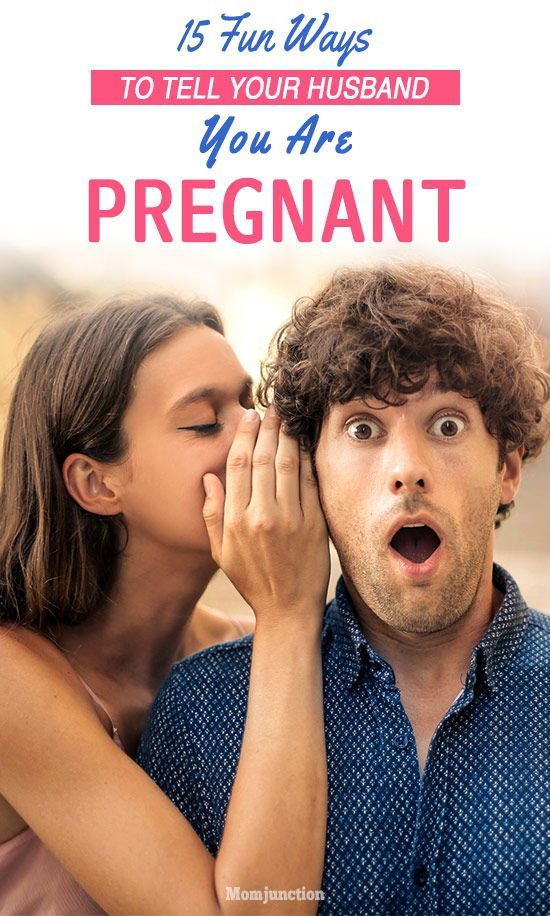 What a pity my parents didn't know about it, no matter if it's medically proven or folk, it can be calming if you follow it, or cause panic otherwise. As I mentioned earlier, it is not in our power to control pregnancy in a way that would be comfortable for us.

Extreme stress (also called toxic) as a result of trauma, such as the threat of physical violence during pregnancy, adversely affects the development of the unborn child, as does poor nutrition. Of course, this should be avoided at all costs. Normal stress - hard work, having to overcome disagreements with other people - most likely will not affect the fetus. There is a risk that the baby will be born with abnormalities or not survive. And there's nothing you can do about it, there's no magic that can prevent disaster, whether it's avoiding flying fox meat or any other rule you think you might have broken.

The most useful thing about sympathetic magic, in my opinion, is to consider your experience during pregnancy as a story that the baby learns inside the womb, a story about what will surround him when he is born.
Then, if you enjoy your condition, feel relaxed, eat well, and are optimistic about the future, the story you tell your child will be one that he and you will want to continue after birth.

One way to start this story is to track how advice affects how you feel. If possible, try to direct your feelings from fear to optimism. I believe that everything will work out if you do not think of your unborn child as something that can go wrong. This is not the best way to lay the groundwork for a future interaction that is enjoyable for both parties. The way we think about people then becomes a habit, so let's remember that the germ inside you is the beginning of a separate person. Concentrate on what you are doing right, and not on scary stories that you have heard somewhere. Yes, this also applies to stories about someone's difficult birth. Your good mood will affect the fetus. It's better to look in the direction you want to go, rather than focusing on where you don't want to go at all.
Then your attitude will become more positive and will serve as a good basis for future relationships. (Besides, if the worst does happen, the fact that you feared it and anticipated it is unlikely to ease the grief.)

The habit of being optimistic when it comes to your children is essential. For their sake, we must believe that they will develop, learn and integrate into society. I know for myself how much easier it is to achieve goals if the person significant to me believes in me, and I am sure that it is normal to feel this way. I wouldn't even try to write this book if my literary agent didn't have confidence in me. Likewise, your children need your faith in their ability to succeed. It is advisable to acquire this habit of positive attitude during pregnancy. Before you meet a new person, you usually learn something about him from others. You form an idea about him before you know him personally. Think about the impact of what you hear on how you think about this person.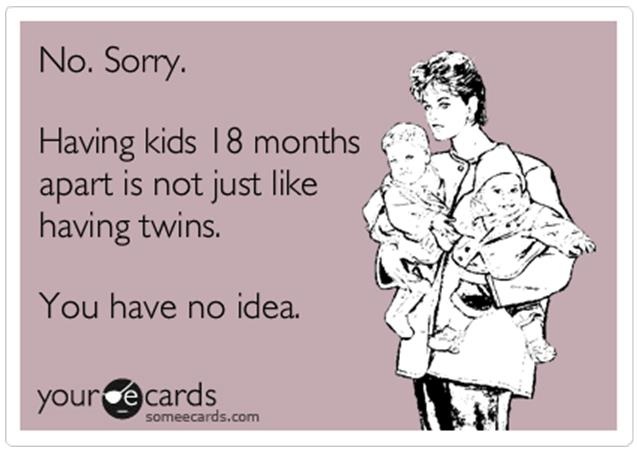 People usually think that they only form a final opinion when they meet, but in my experience, in most cases this is not the case.

In her book Inception, Annie Murphy, Paul talks about an experiment in which 120 pregnant women were asked to describe the movements of their fetus. In cases where women knew who they were waiting for - a boy or a girl, this greatly influenced the choice of expressions that they used to convey their feelings from the movements of the baby. The key words in the descriptions of the girls' behavior were: "gentle", "swaying", "calm". For boys, the definitions were used: "energetic", "resolute", "kicking". But in the language of women who did not know the sex of the child, these clichés were not observed. And this is just one of the areas in which we need to be careful not to burden the baby with expectations of how he should be, even before he was born. Instead, one must acquire the habit of observing rather than judging. The way you think about your future child will also affect the connection with him.