How to get child support off your credit
How To Get Child Support On Credit Report Removed
Time to get that child support on your credit report removed ASAP. The divorce and child custody process is already a grueling and, sometimes, brutal process.
The last thing you want to deal with is a financial burden due to child support arrears.
Related: Boost Your FICO Score By 200 Points
But…
It happens doesn't it. 
Maybe your child support case wasn't properly closed, a past due- maybe couple - or some sort of mistake that led to another, another and then more. 
Again, it happens. 
Now it's time to clean up the mess, stop you loan interest rates from increasing and stop you credit score from decreasing. Especially, if it's been on your report over 7 years.
 So...
Related: How To Raise Your Score by 10 points fast
How Do You Get Child Support On Credit Report Removed?
Here are a few steps to getting this done, you'll need debt validation letter for child support 
If it's simply an error because your account wasn't closed properly, you should get a letter from the child support office, contact the credit bureau and ask to place the letter in your report. 
That will let other creditors know that you are disputing the debt and allow them to read the explanation for the debt.
Then you must do the practical thing.
Work with the child support office to get the debt removed ASAP.  Depending on what state you're in, you may be able to get arrearages  waived by consent of the parties or an order from the court.  
Ask you local child support offices for the proper information/procedures in your state and get child support on credit report removed
Related: Can Lexington Law Remove Paid Collections?
Here are a few steps to get those Child Support Remove From Your Credit History 
1.
You have to contact your local child support agency. Do a quick google search, agency names are different depending where you're located.
Share all the information, documents, files, emails, etc. that provide that the information that shows that the debt is incorrect.
Once proven that it is incorrect to get it in writing and if it has been over 7 years, make sure that is stated as well.
Need to clean up errors on your credit report? Click here to use this form to ask a creditor to take the necessary steps in order to clear up errors on your credit report.
2. Now, if your agency is unhelpful, appeal the child support amount. Every agency has their way about dealing with child-support arrears. So, you may have to:
File an administrative appeal through the child-support enforcement agency
Appeal to the court in the county in which the original child-support order was issued.
You may have to hire a lawyer to maximize your chances for success in your appeal if things get a little sticky
3. Get your credit history printed Experian, Transunion and Equifax (or some sort of copy). You may have to pay for it if you've gotten a copy in recent times.
You are allowed one free credit report each year. Different bureaus may report slightly different information, and the child- support arrears may not appear on each bureau's report.  
4. Fill out a dispute form on each site that reports the inaccurate information.
Provide any documentation you have from the child-support enforcement agency indicating that the debt does not exist or it has been 7 years or more (which is too old to be on your credit report). 
It can take up to 30 days to have the information removed from your credit report.
Related: 101 Best Personal Finance Blogs
How to Erase Child Support Arrears [3 Easy Steps]
Responsible parents should support their kids, no matter what. But sometimes, you have no control over circumstances and you may not be able to provide financial support. If you fall behind in your child support payments, that information can negatively impact not only your kid, but your credit score, too.
Once you are caught up and back on track with your support payments, you may wonder how to remove derogatory remarks from your credit report. Good thing you're here, because DoNotPay can tell you everything you need to know about how to erase child support arrears from your credit report.
The Importance of a Clean Credit Report
Based on a number of factors, including your payment history and balances due, your credit report is important for a variety of reasons.
Lenders, landlords, and potential employers may refer to your report as well as your FICO score to determine whether or not you are a good risk.
Dings on your report, such as those placed when child support payments are late, can adversely affect your day-to-day life and make it difficult or even impossible to rent a car, lease an apartment, or qualify for a home mortgage.
How Credit Reports Are Compiled
There are three major credit reporting agencies: Experian, TransUnion, and Equifax. Each receives information from creditors with whom you do business.
Credit cards, bank loans, mortgage payments, and revolving lines of credit are usually included as part of your report. Utility providers don't typically report to credit agencies, unless you become delinquent in your payments and your account is turned over to a collection agency. The same applies to health care providers.
What Is a FICO Score?
Established in the mid-20th century by mathematician Earl Isaac and engineer Bill Fair, FICO offers businesses, creditors, landlords, and lenders a simple way to determine whether a potential borrower or tenant is worthy of extended credit.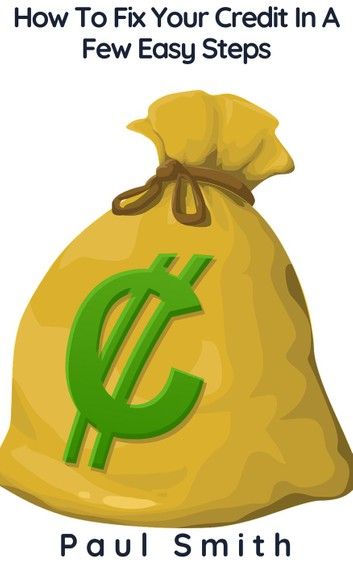 A FICO score is determined by algorithms that anticipate consumer behavior. FICO scores consider factors like amounts owed, ages of accounts, payment history, and use of credit.
FICO Scores
FICO scores determine credit worthiness.
| | |
| --- | --- |
| Credit Report Score | Credit-Worthiness |
| 300 to 579 | Very Poor |
| 580 to 669 | Fair |
| 670 to 739 | Good |
| 740 to 799 | Very Good |
| 800 to 850 | Exceptional |
It's good to see your credit report standing so you can determine areas where you can improve your credit score.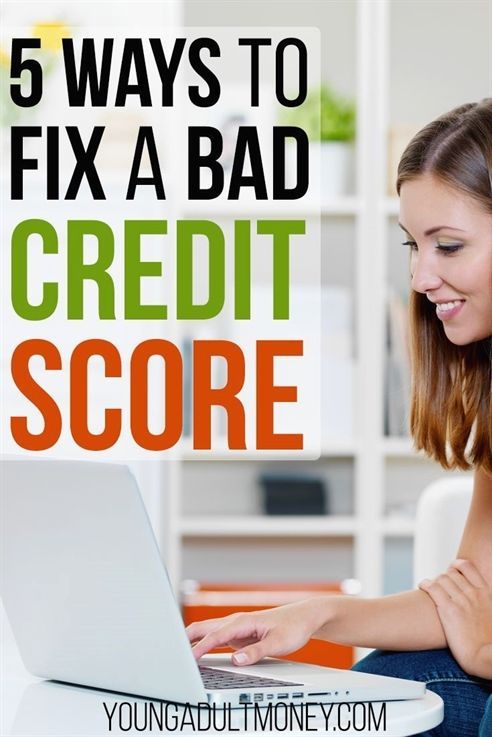 Derogatory Marks and Negative Comments on Your Credit Report
Late child support payments are only one of the derogatory marks that might be found in your credit report. According to Lexington Law, other negative remarks may include:
30 day late payments
60 day late payments
90 day late payments
Bankruptcies
Charge-offs
Civil judgments
Collections
Criminal judgments
Debt settlements
Foreclosures
Hard credit inquiries
Liens
Repossessions
Monitoring Your Credit Report
Before you can erase child support arrears or other negative remarks from your credit reports, you'll need to know what they are and who put them there. Fortunately, you can see your credit reports from all three major agencies at least once every year, explains the Federal Trade Commission.
You can visit all three credit reporting agencies one by one, or make it easy by requesting your reports from all agencies at once from the Annual Credit Report.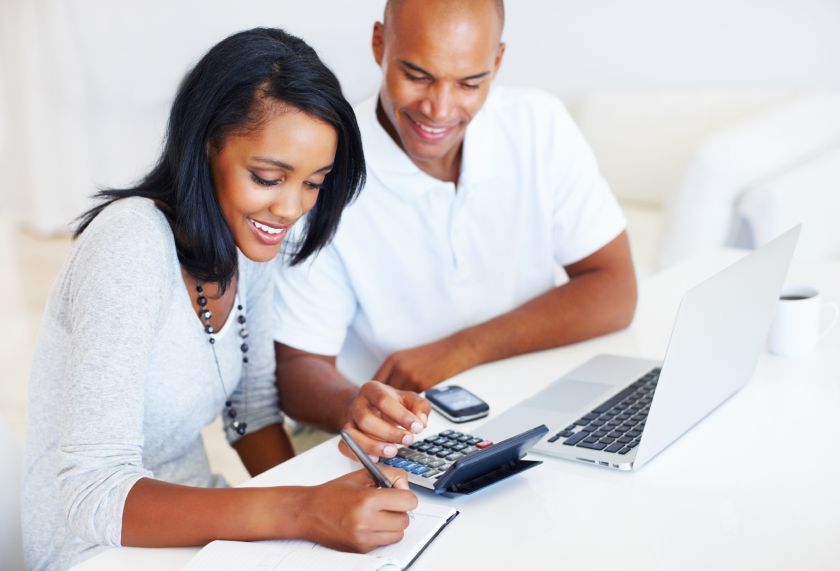 Be sure to log in from a secure computer and verify you're at the correct site before asking for your free reports.
Once you get your reports, read them carefully to make sure they don't contain any errors. If you find negative remarks, it's in your best interest to have them removed as soon as possible.
How to Erase Negative Marks by Yourself
If there are errors on your credit report, that's the bad news. The good news is that they may be removed, if you follow the procedures perfectly. Here are a few things to try:
Write and file a goodwill removal request
Dispute inaccurate reports
Write and submit a debt validation request
Write and send a pay-to-delete negotiation request
An Easier Way to Dispute and Erase Negative Marks With DoNotPay
The above-mentioned methods may work, but managing them on your own can be time-consuming and frustrating.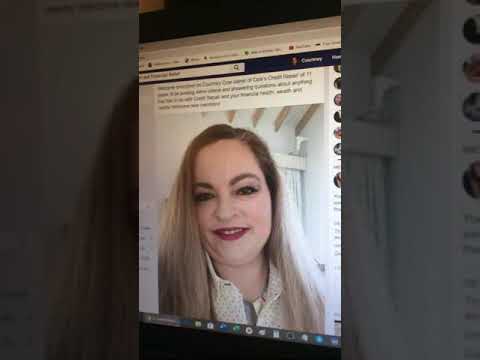 Instead, let DoNotPay do the job for you. Our artificial intelligence lawyer is on the job 24/7 and never takes a day off.
If you want to clean up your credit report but don't know where to start, DoNotPay has you covered in 3 easy steps:
Search Clean Credit Report on DoNotPay.

 

Prepare a recent copy of your credit report that you can use as a reference.

 

Let us guide you through the 4 potential options:
If you've already paid off your debt, we'll help you file a Goodwill Removal Request to get it removed.

 

If you notice any errors in your report (we have a list of common errors you can use!), we'll help you file a credit dispute to the creditor or major credit bureaus.

 

If there are no errors, we'll check if you're still eligible to file a debt validation request. If they can't validate your debt, they're required to remove it from your report and they can't collect it!

 

Lastly, if none of the above options work, we'll help you file a pay-to-delete negotiation letter. You can customize the amount you are willing to pay in exchange for getting the item removed.

 
DoNotPay Is Standing By to Assist
When DoNotPay first started out, we focused on helping people avoid paying for costly parking tickets. Over the years, we've listened to our members and found a lot more ways to help.
When it comes to improving your credit score, we can help you:
Write and deliver a debt validation letter
Erase collections from your credit report
Erase late payments from your credit report
Compose and deliver a credit dispute letter
Dispute your credit report
Erase hard credit inquiries from your report
If you need us to erase child support arrears from your Experian report, we can get started right away. Is there anything else DoNotPay can help you with today? Get in touch and let us know.
Want your issue solved now?
Alimony pass by - Newspaper Kommersant No.

167 (6888) dated 09/15/2020

As Kommersant found out, the amendments to the legislation that came into force in June, giving executive immunity in relation to social benefits in case of forced collection, work intermittently. Customers continue to complain that banks write off alimony against debts. Market participants and human rights activists explain the situation by the technical problems associated with the labeling of such transfers by the sender. But there is also a misunderstanding on the part of citizens - restrictions do not apply under standard loan agreements, banks have every right to write off any funds that come to the account.

Photo: Roman Yarovitsyn, Kommersant / buy photo

Photo: Roman Yarovitsyn, Kommersant / buy photo

Citizens complain about the write-offs of alimony coming to a bank account during the forced collection of accounts payable, although this is prohibited by amendments to the law that came into force on June 1 "On Enforcement Proceedings".
Appropriate appeals appeared on the banki.ru forum.
Evgenia Lazareva, the head of the ONF project "For the Rights of Borrowers", confirms the appearance of complaints about alimony write-offs, although he notes their irregularity. According to her, the complaints may be related to a gap in the labeling of such receipts. According to the law, during the forced collection of debts, payments of a social nature are inviolable.
"However, if the sender of funds does not inform the bank that the incoming payments are benefits or alimony, the banks themselves will not be able to recognize their social nature," explains Ms. Lazareva.
The Association of Banks of Russia (ADB) has already drawn the attention of relevant departments to the problem of labeling in the enforcement of debts. The Ministry of Justice and the FSSP, in their responses, did not provide clarification on issues related to the problem with banks tracking receipts to accounts that should be subject to collection restrictions, the ADB emphasizes.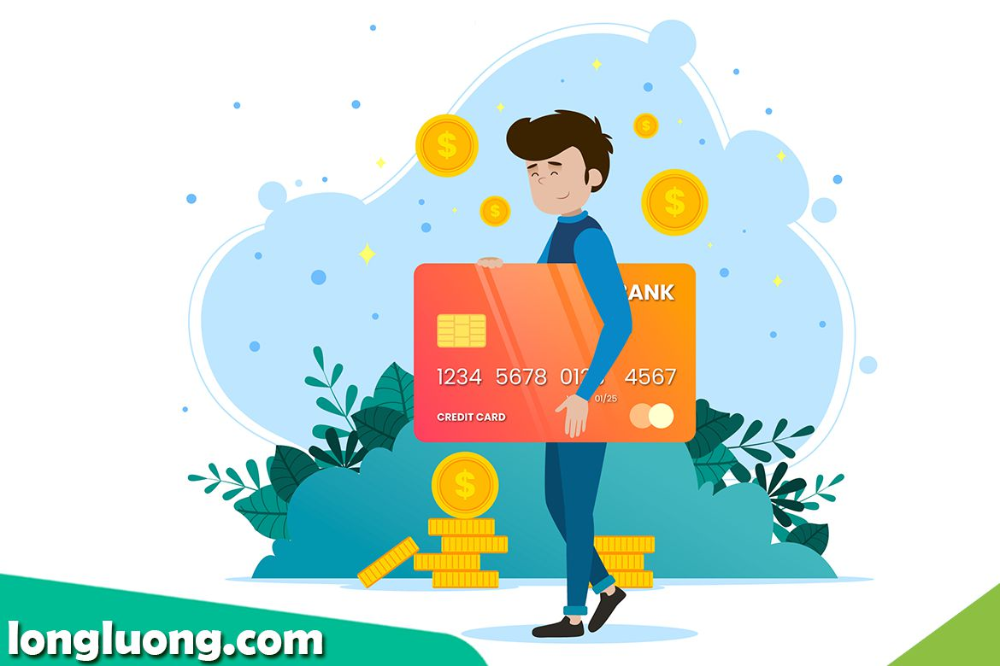 The Offices refer in particular to the lack of enforcement practice. As a result, "situations may arise when writing off debt will be carried out at the expense of alimony, if their transfer was carried out by the individual himself without specifying the required code," notes Sergey Klimenko, head of the ADB legal department. The Ministry of Justice only reported that they sent a response to the ADB in the prescribed manner. The FSSP was sent a link to the entry into force of the relevant amendments.
According to Yevgeny Korchago, chairman of the Korchago and Partners Moscow Bar Association, the regulatory gap with the lack of marking has developed due to the lack of a mechanism that would allow unscrupulous citizens to avoid receiving other funds under the guise of alimony payments. As noted in the Central Bank, in accordance with the law "On Enforcement Proceedings", the obligation to mark payments is assigned to the persons paying them. They can be, among other things, citizens transferring alimony.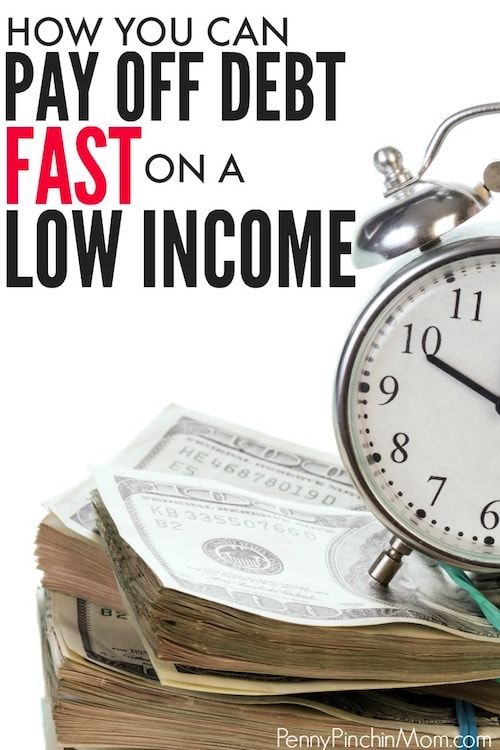 In turn, banks must provide customers with the opportunity to indicate the codes for the types of income established by the Central Bank's order of October 14, 2019year No. 5286-U. Tinkoff Bank notes that banks should be guided "only by the presence of an indication of the income code, they have no other grounds for conducting additional checks on the source of funds."
To avoid such problems, human rights activists recommend creating a separate account for alimony or social benefits, since confusion can also arise due to the fact that receipts, including salary, go to one account, on which the debt also hangs.
But even the creation of a separate special account does not solve the problem, since an unscrupulous citizen will still be able to transfer other funds to this account, Mr. Korchago points out. And since most often alimony is transferred from individual to individual, this is especially true.
However, if the write-off was not under a writ of execution, but, for example, under a bank loan agreement, then these markings are not applicable, explains Roman Malovitsky, adviser to the law office Egorov Puginsky Afanasiev and Partners.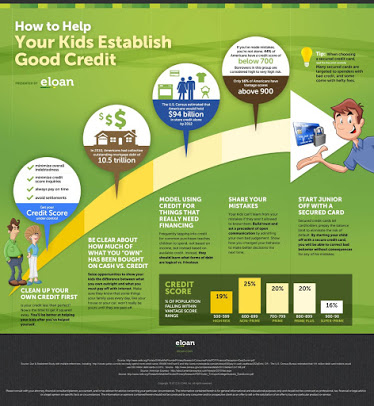 So, for example, it happened with a complaint from a VTB client. The bank explained that in this case it was about "writing off funds for debt on loans", and in order to repay it, on the basis of the law "On Consumer Credit" and a standard loan agreement, banks have the right to "write off any funds received on the client's account".
In fact, this is a write-off of funds with the consent of the borrower, which was given at the time of the conclusion of the contract, and here "there is no question of forced collection," Mr. Malovitsky explains. At the same time, the client of the bank may revoke the consent given by him at any time. The issue of the delay period, in which direct debiting is allowed, is decided depending on the terms of a particular contract, the expert explains. Nevertheless, the alimony already written off - on a voluntary, not compulsory basis - the borrower can try to return, Ms. Lazareva points out. However, the bank is not obliged to meet halfway, since the client has demonstrated a violation of payment discipline, she notes.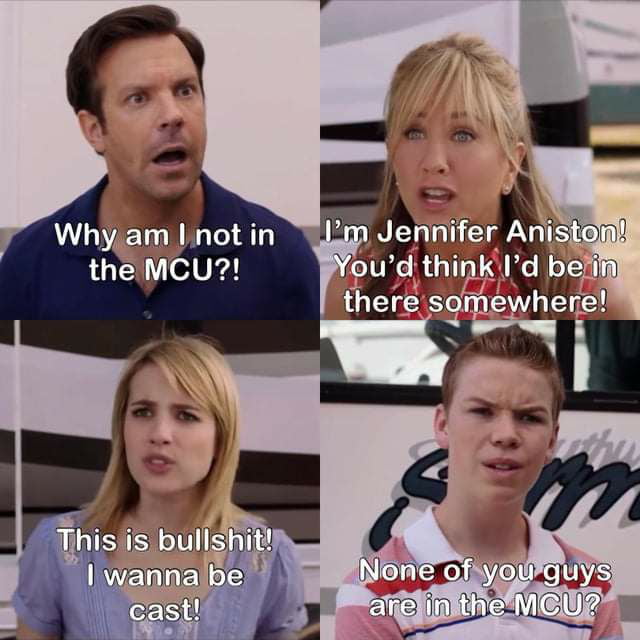 Olga Sherunkova
what income will not be deducted from the loan, the rights and guarantees of borrowers and debtors
Ekaterina Miroshkina
economist
Author profile
a few more points. New benefits and money under the social contract are now protected from penalties.
And that's not all: previously withheld amounts can be claimed back. If the bank has written off the children's payments against the debt on the loan, the borrower has the right to return them upon application.
This is how this norm will work in the near future. Another part of the changes to protect your money will come into effect on February 1 and July 1, 2022 - we will tell you about them later.
The main thing about new guarantees for debtors and borrowers
Amendments to the law on enforcement proceedings: under the social contract. The bank cannot write them off on a writ of execution from a bailiff or a recoverer.
Amendments to the consumer loan law:
Starting May 1, 2022, lump-sum payments can only be written off against a loan with a separate permission from the borrower.
If there is permission to write off periodic payments, the borrower can change his mind and apply for a refund within 14 days.
Lump sum payments that were credited to the account from January 1, 2021 to April 30, 2022 inclusive and debited for loans and borrowings can be returned from the bank upon application. The lender must be contacted before July 1, 2022.
How social benefits are protected from write-offs
The Law on Enforcement Proceedings has Article 101 - it contains a list of income that cannot be recovered as part of enforcement. This list was up to 2022, but now it has been supplemented.
For example, if a man who owed child support received compensation for health damage, this amount could not be withheld to pay off the debt.
Or a woman has a debt on a loan and she received alimony and child care allowance - the bailiff is not entitled to withhold this money against debt in enforcement proceedings, even if the payments are overdue and there is a court decision. And the bank cannot write off these amounts if there is a writ of execution.
In practice, protection does not always work, but it is provided for by law. It happens that the payer incorrectly indicated the payment code, according to which the social payment can be allocated. Then you have to figure it out.
What income cannot be written off for debts
Here is a list of income that is protected from collection. Types of income that have been added since 2022 are highlighted in yellow:
For harm to health.
In connection with the death of the breadwinner.
For injuries in execution.
During catastrophes, natural disasters and terrorist attacks.
Care for the disabled.
For reimbursement of travel and medicines.
Alimony.
For business trips.
For tool wear at work.
Payments to an employee for the birth of children, marriage or death of loved ones.
Insurance coverage, except for old-age pensions, disability pensions, funded pensions and sick leave.
Survivor's pension.
Maternity benefits and for children.
Matkapital.
Burial allowance.
Compensation for trips to employees.
All payments by decision of the president and government.
Payments to the poor, including under a social contract.
In principle, child benefits were protected from write-offs before. But now a new allowance for pregnant women has appeared on the list, which is issued from July 1, 2021. And in order not to clarify the law every time because of one-time payments, they added a general wording: all so-called presidential benefits also cannot be withheld at the direction of bailiffs.
A social contract is a targeted state support of up to 250,000 R, due to which it is now also officially impossible to repay debts. The program has been implemented in all regions since 2021 — the time has come to clarify the law so that public money is spent as intended.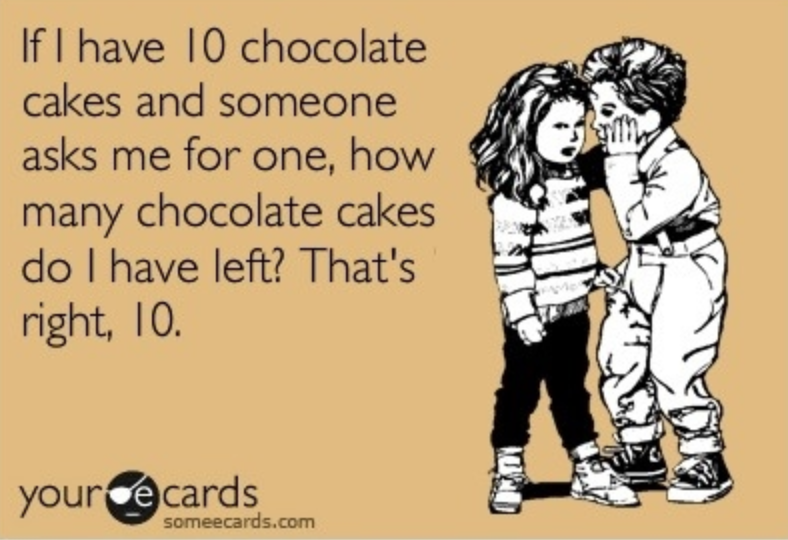 The list of income works only for collection, that is, when money needs to be written off at the request of a bailiff or a recoverer with a writ of execution. It is not forbidden to write off current loan payments or alimony from the accounts where the benefits are located.
/pristal/
What bailiffs can do
How the bailiff and the bank know about money protection
They must determine this by income code. This is a mark in the form of the number 1, 2 or 3, which is placed during the translation. The bank will see that the receipt is included in the protected list.
Next, a special calculation method is applied: how much money can be recovered from the debtor's accounts, and how much is protected. The bank allocates amounts that can be collected - and can write off the debt only in this amount. The protected amount must remain untouched.
All this is already working - you can not withhold children's money, alimony and social contract.
They remain at the disposal of the recipient even in case of bankruptcy or debts.
But that's not all the guarantees. There is something completely new.
/kredit-ne-gorit/
How to pay off an overdue loan
How banks must obtain permission to write off from May 1, 2022
By law, a bank can issue an order with a borrower and automatically debit money from an account to repay a loan - this comfortable.
But from May 1, 2022, a restriction will appear in the law: it will not be possible to write off lump-sum payments from the borrower's account. For such a write-off, you need to obtain additional consent - separately for each case.
For example, a parent will receive a lump sum payment by the school year - if it is in 2022. At the same time, the same bank has a loan and an order to write off payments from the account. The lump-sum payment will not be allowed to be written off automatically - only by separate agreement.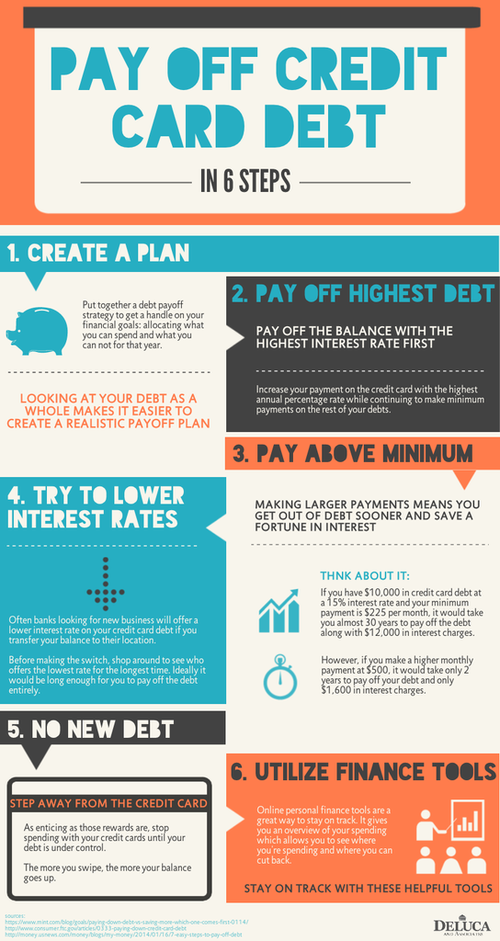 The situation is slightly different with periodic payments. They do not require separate consent. If the borrower has given permission to write off monthly payments, the bank can do this even at the expense of nursing or pregnancy benefits. But the borrower has the right to change his mind later - there are 14 calendar days for this after the write-off. He can write an application, and the bank will return the money within 3 working days.
After the money is returned, the debt will increase by the same amount. The borrower will have 7 calendar days to repay the debt - no penalty is charged during this time. A week later, the bank has the right to charge penalties for delay.
All these rules apply to both consumer loans and mortgages.
How to return payments for 2021
This is an additional guarantee for debtors who receive social payments.
The Borrower may apply for a refund of 90,100 lump-sum payments that were credited to accounts from January 1, 2021 to April 30, 2022.